Growing while preserving the startup energy – toi toi toi creative studio (T3) managed this feat with poise for software company Contentful's new workplace in Berlin. As one of the most valued German software companies, Contentful has achieved accelerated growth propelling the need for T3 to translate its brand into a large-scale work environment.
Studio founders Melissa Amarelo and Stephanie Lund applied their inclusive design approach to the 8,215 sq.m of the newly erected building spread across five floors, creating a masterpiece of functional design.
The how-to
T3's vision was to complement this nouveau construction with sustainably rated materials and vintage pieces to design agile spaces of a new standard – as T3 had done at Contentful's former workplace in 2018.
To enable employees to participate fully in Contentful's new transformation a design committee was established. Several surveys and workshops were conducted to learn how different teams envision using the space and its amenities. The committee was involved in naming different meeting rooms celebrating inspirational people and places. And WUFF! The office is dog- friendly–even the printers are named after team members' dogs.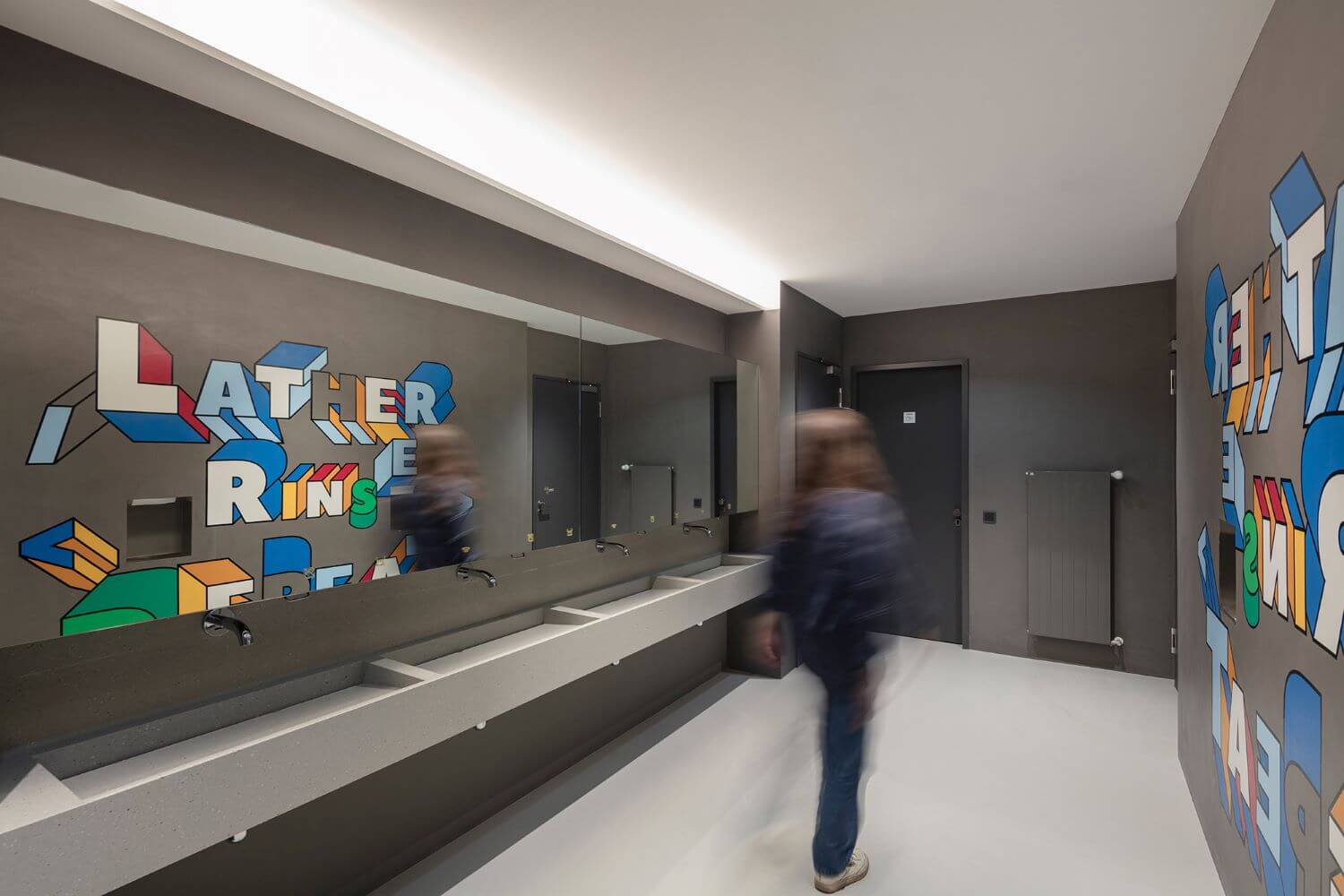 The workspace
As the design process started just three months before the C19 pandemic, T3 had the astuteness to adapt and develop to the new 'future of work'. This meant giving employees total flexibility by creating a work environment where people can connect and feel safe, as well as enabling a full setup for remote work.
This agility is reflected in various spaces - meeting rooms of different sizes and configurations, enclosed team rooms with flexible furniture layouts equipped with Zoom interactive screens. Open work areas enable collaboration with modular seating, and the ten-meter Miro interactive whiteboard wall supports teams in exchanging ideas. For quiet/focus work zones - private acoustic workstations and high back chairs offer library-like settings.
Custom-designed smart lockers throughout the interior (accessed digitally using a mobile app, card or pin) provide storage for parcels and personal objects, as well as luggage for employees from other Contentful hubs. Multidirectional dimmable lighting levels to support neurodiversity, automated sunshades, private phone booths, plus acoustic treatments have been applied to ensure wellbeing and privacy.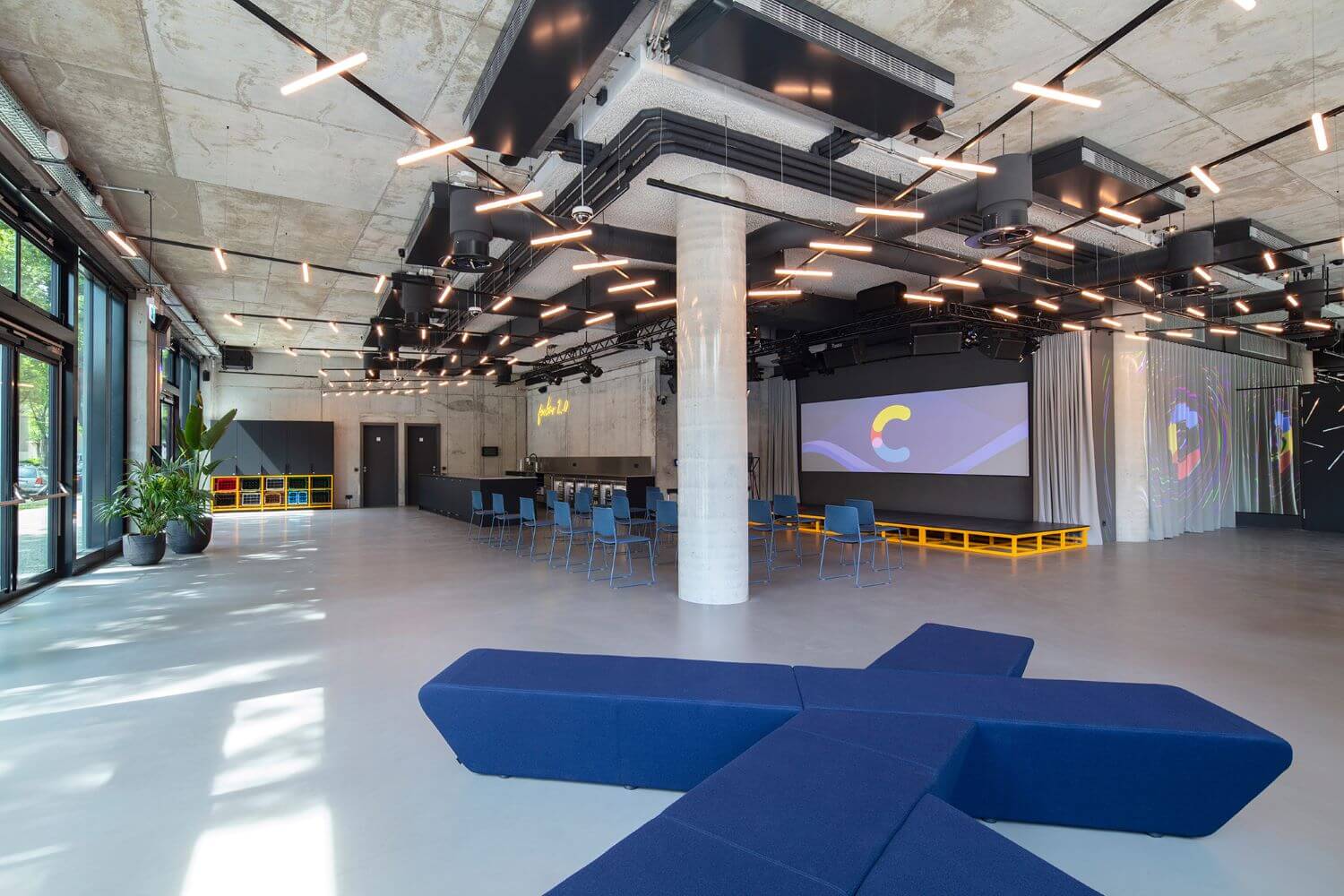 The fun stuff
And for the heart of the Contentful spirit, a.k.a. the coffee culture, there is the RITTER CAFÉ! Named after the former office's address, mixed- use furniture arrangements give this space flexibility– table tennis that converts into a meeting area, custom design banquette and lounge seating, dining furniture, sofas and armchairs, and large communal tables that bring the social culture to life. Locally sourced GDR industrial wall lights from the 1960-70s are featured here, bringing the old into the new.
A large multipurpose space on the ground floor, can be used for meet-ups, internal workshops and events: the versatile FOOBAR 2.0 also displays (or presents) dynamic projections on the curtains and features lighting by a local designer.
A yoga/wellness space lets in natural light on the ground floor with its floor-to-ceiling windows and outdoor space. To elevate wellness, potted plants have been incorporated into the design at every level, including a moss wall and a plant wall, boosting mood and productivity.
Custom-designed nap pods with chromatherapy for a relaxing time-out keep the balance between intimacy, enclosure and privacy. These also assist employees who commute between Contentful hubs in San Francisco, Denver and Berlin.
T3 designed end-of trip-facilities such as underground- bike parking and showers. For enhanced user experience, speaker systems in all washrooms can be individually programmed making every trip to the loo a different musical experience depending on which room you choose!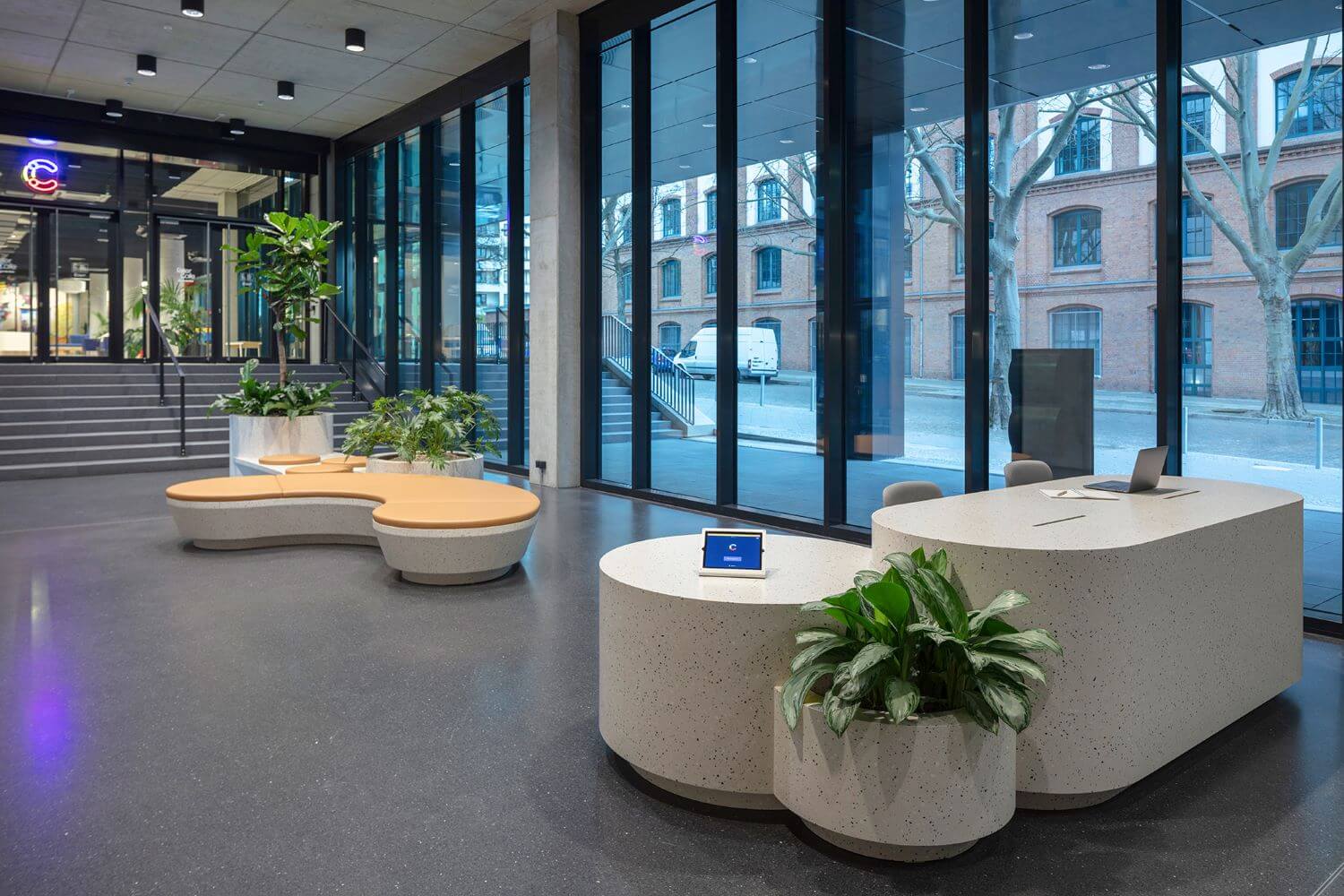 Sustainability
Foremost, T3 puts emphasis on materials: in RITTER CAFÉ one walks on discarded and recycled fishing nets from the North Sea a.k.a. biopolymer flooring (Bcrete). The acoustic ceiling spray is made from recycled denim and cradle to cradle certified; selected fabrics are made from renewable raw material and recycled post-consumer polyester; same goes for all the acoustic wall panels made from 100% recycled plastic bottles. T3 reused as much furniture and lighting as possible from the former project, weaving it seamlessly into its new environment while supporting local products, suppliers, craftspeople and startups committed to sustainable practices.
Inclusion & diversity
T3 worked in line with graphic design team, Startling Brands, to develop a fully customized wayfinding system. This includes custom 3D icons highlighting tea kitchens, washrooms, lockers, meeting rooms and collaboration zones.
A private ablution room can be used before prayer. Prayer and/or meditation pods provide employees with dedicated private spaces. The office also features a child-friendly zone for parents and kids, plus an adjacent private room for (breast) feeding, changing, and a little retreat time.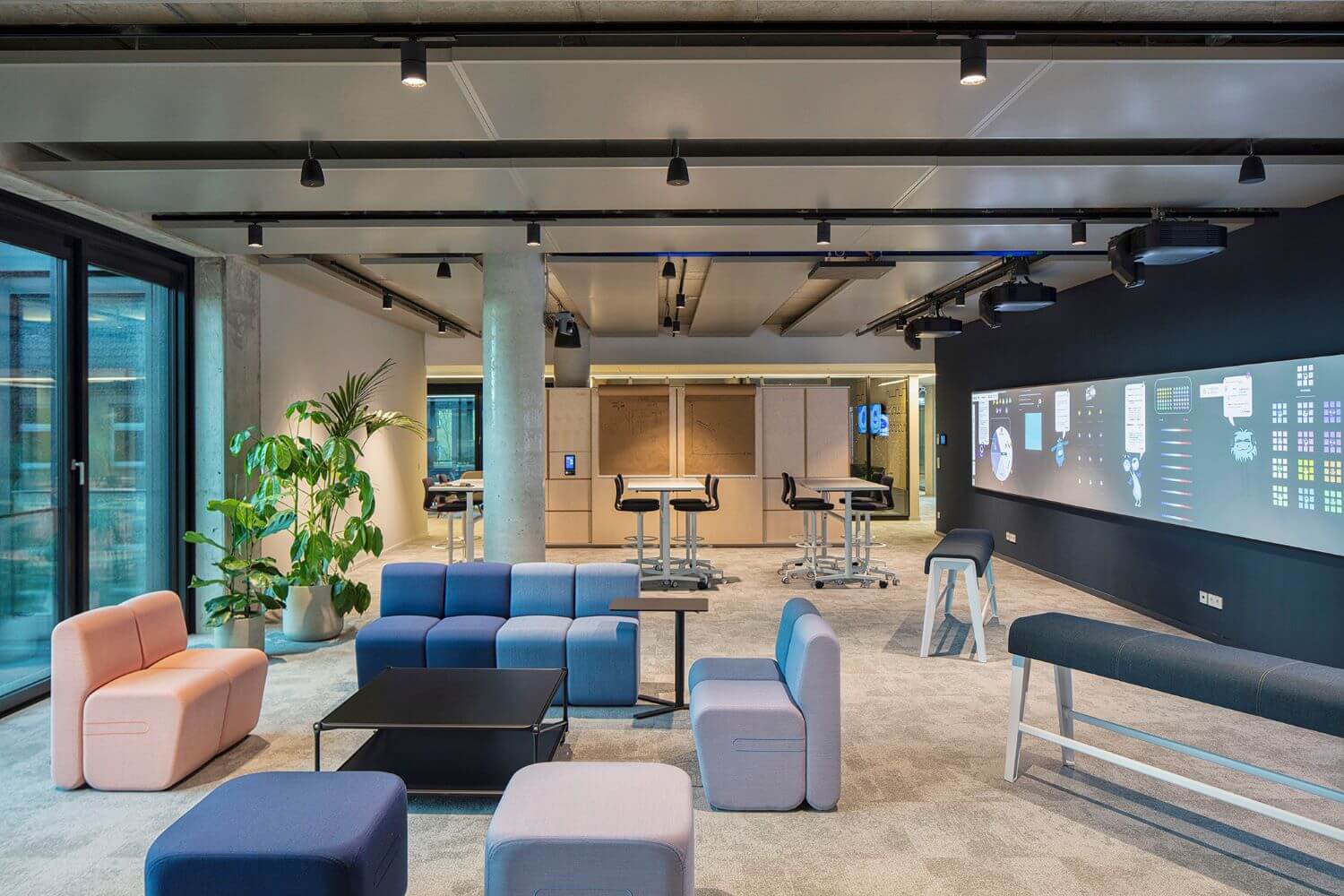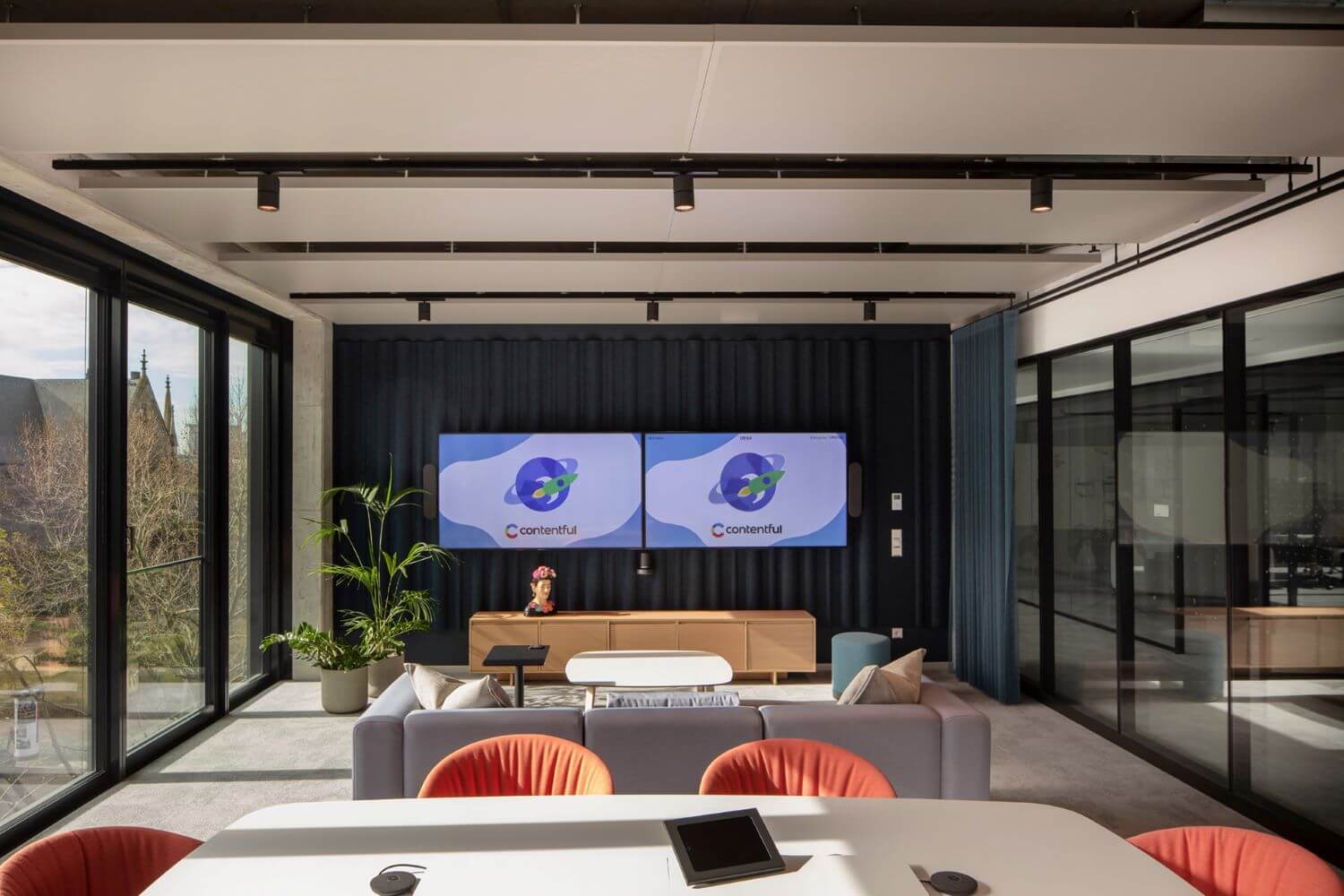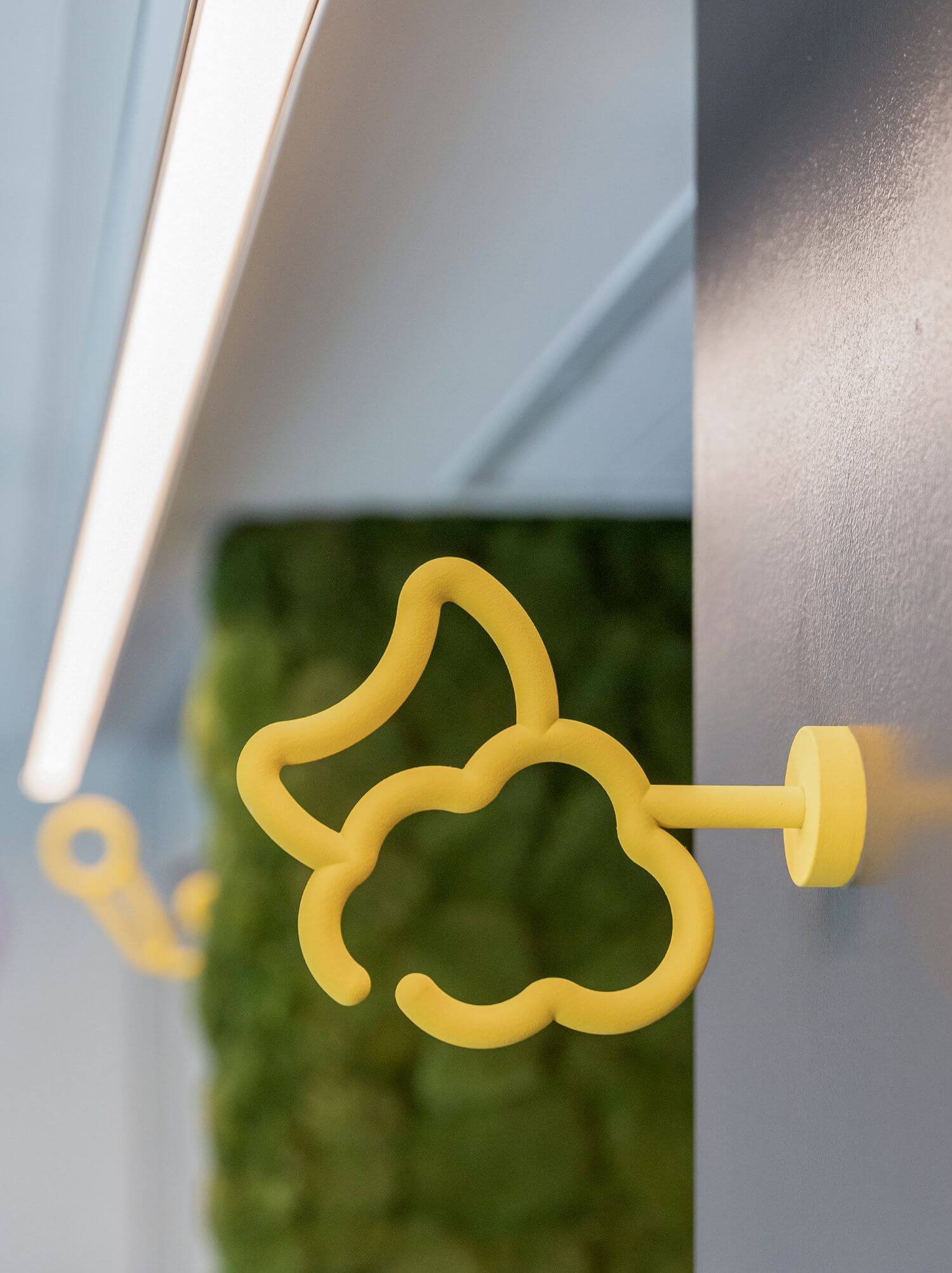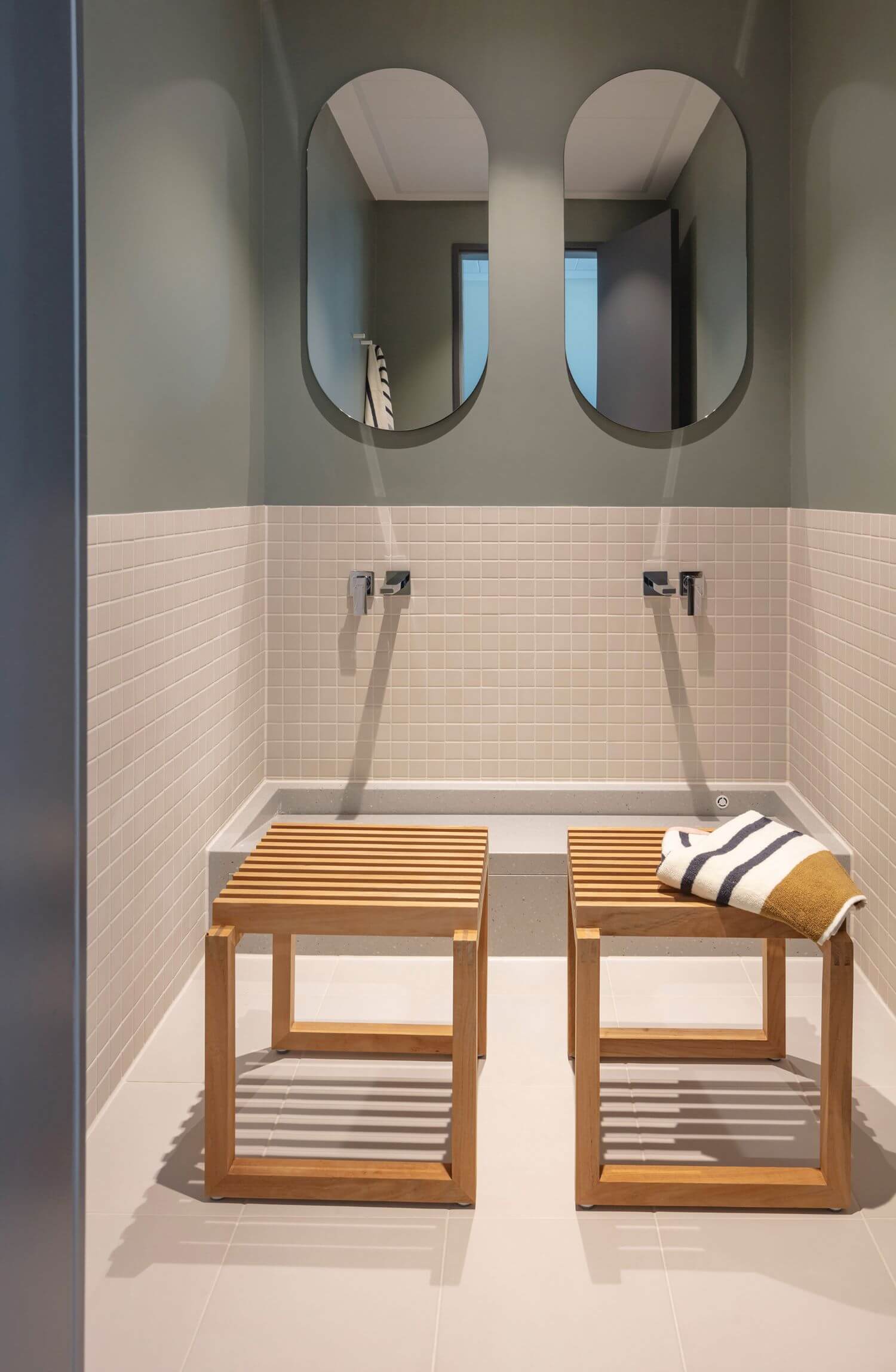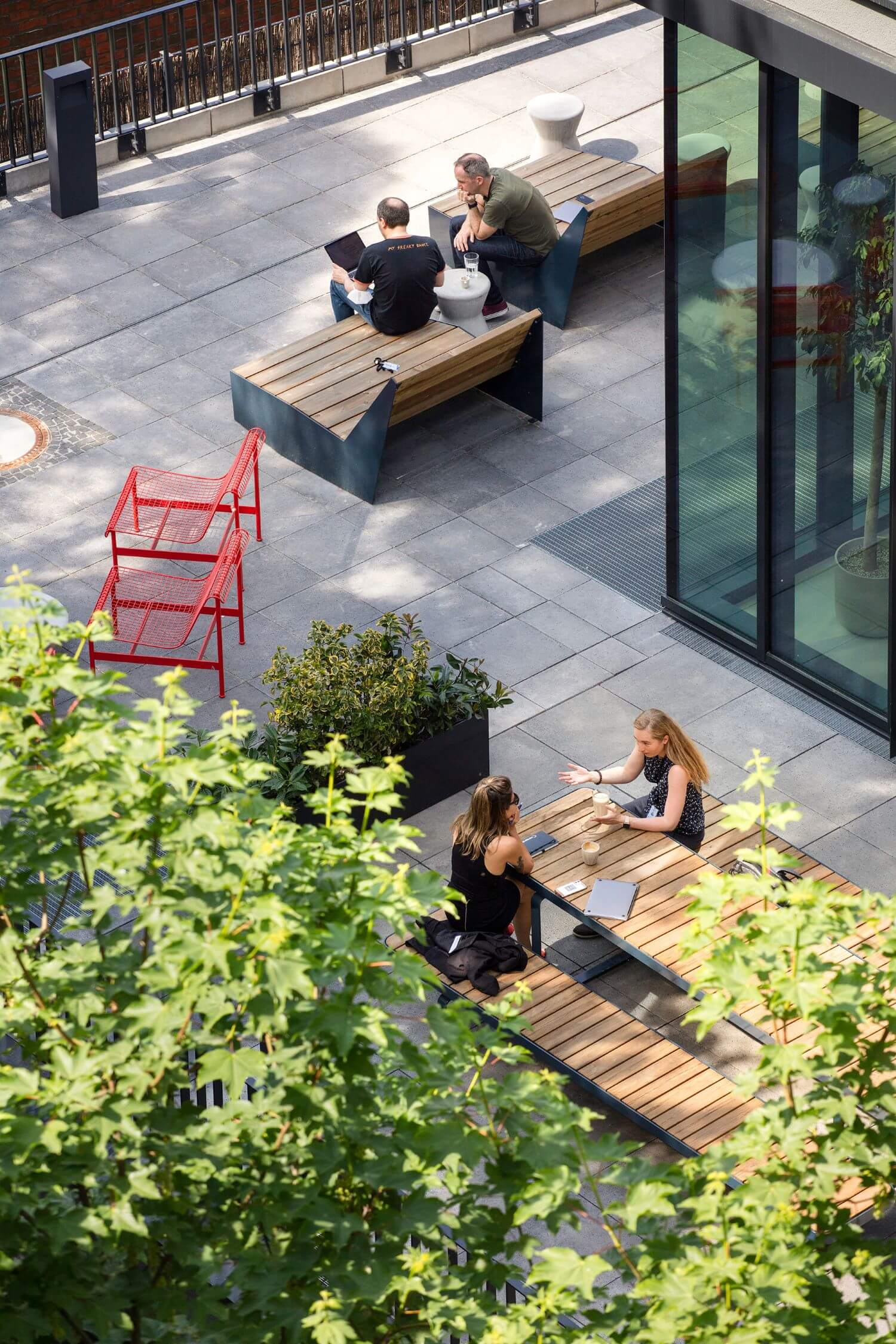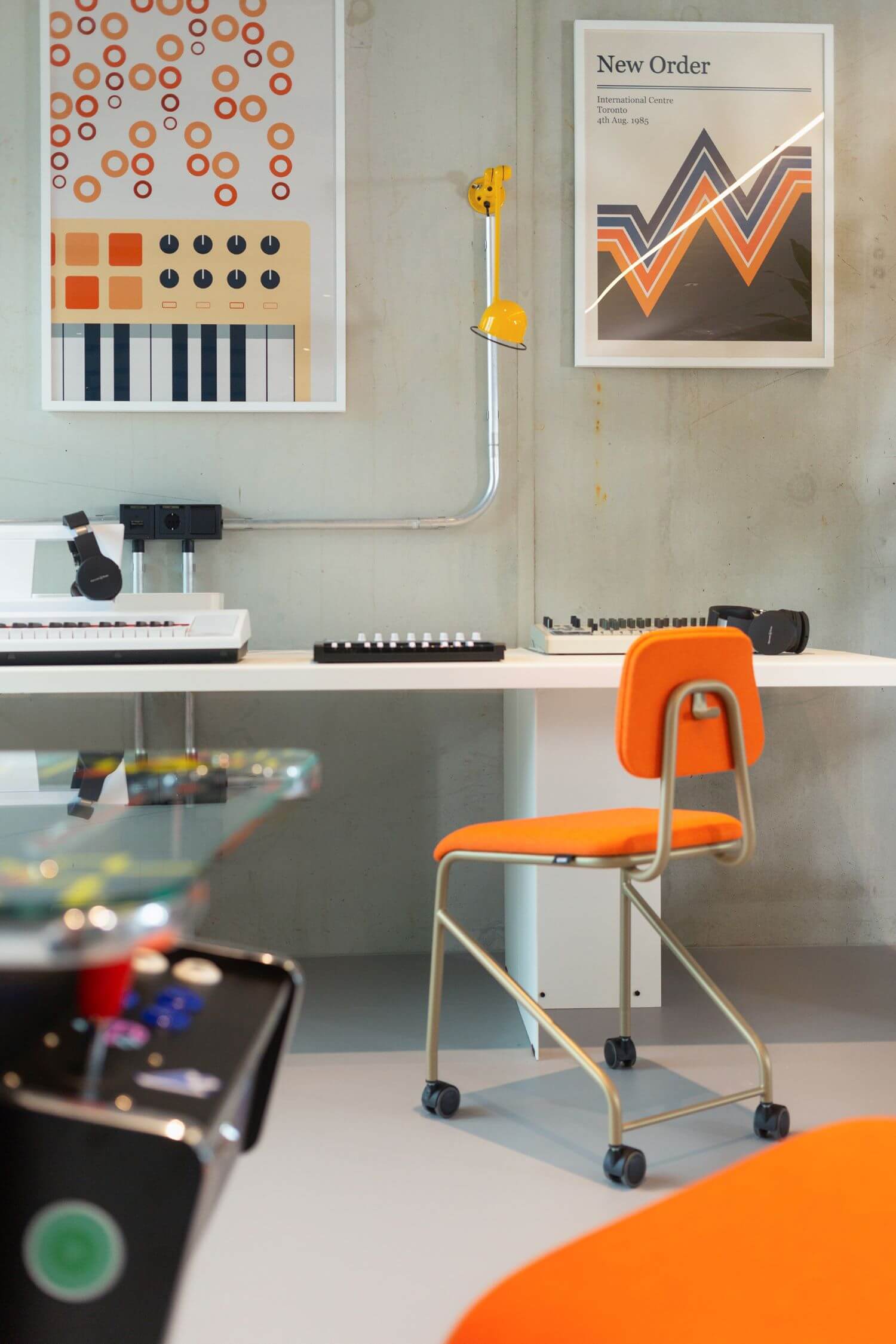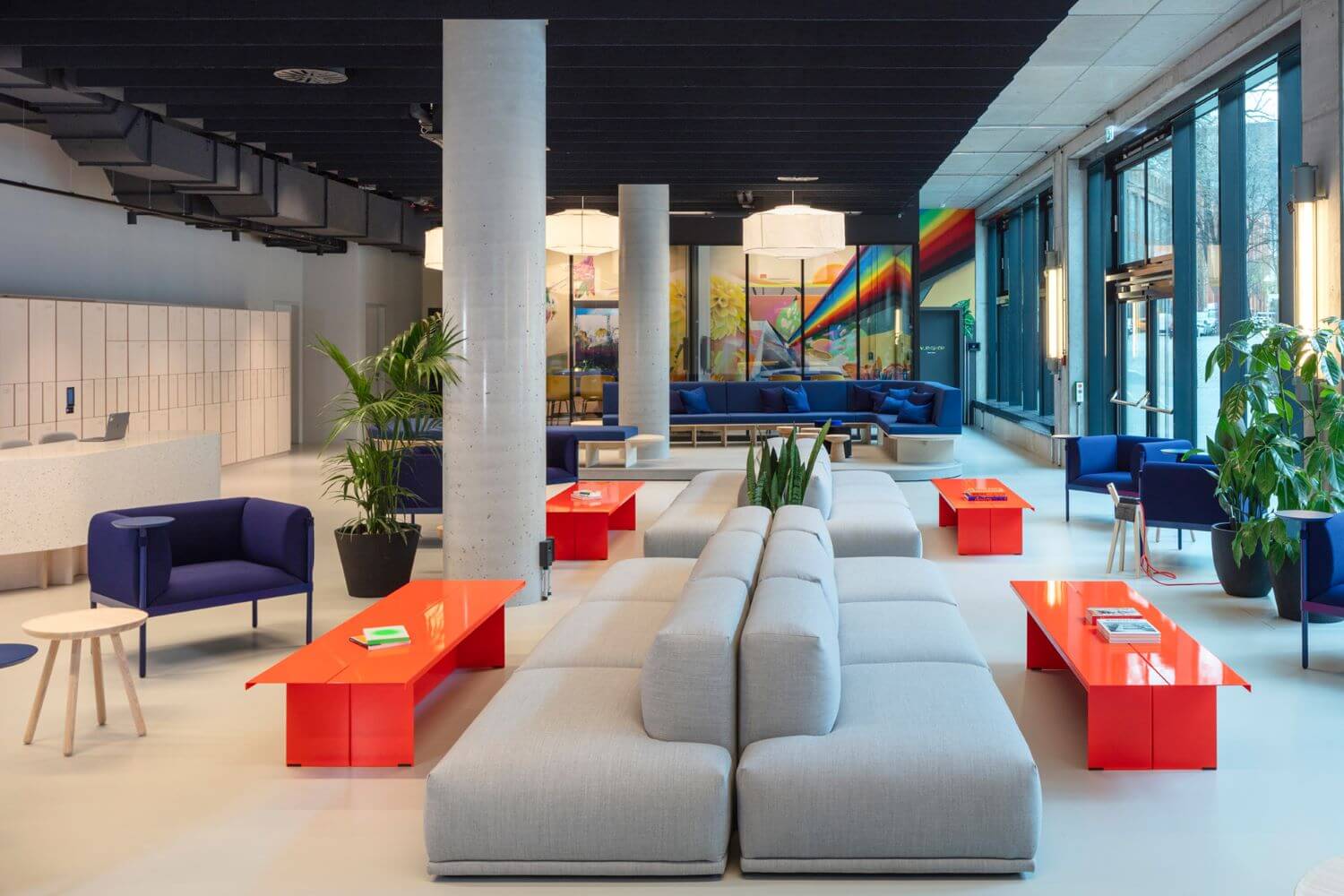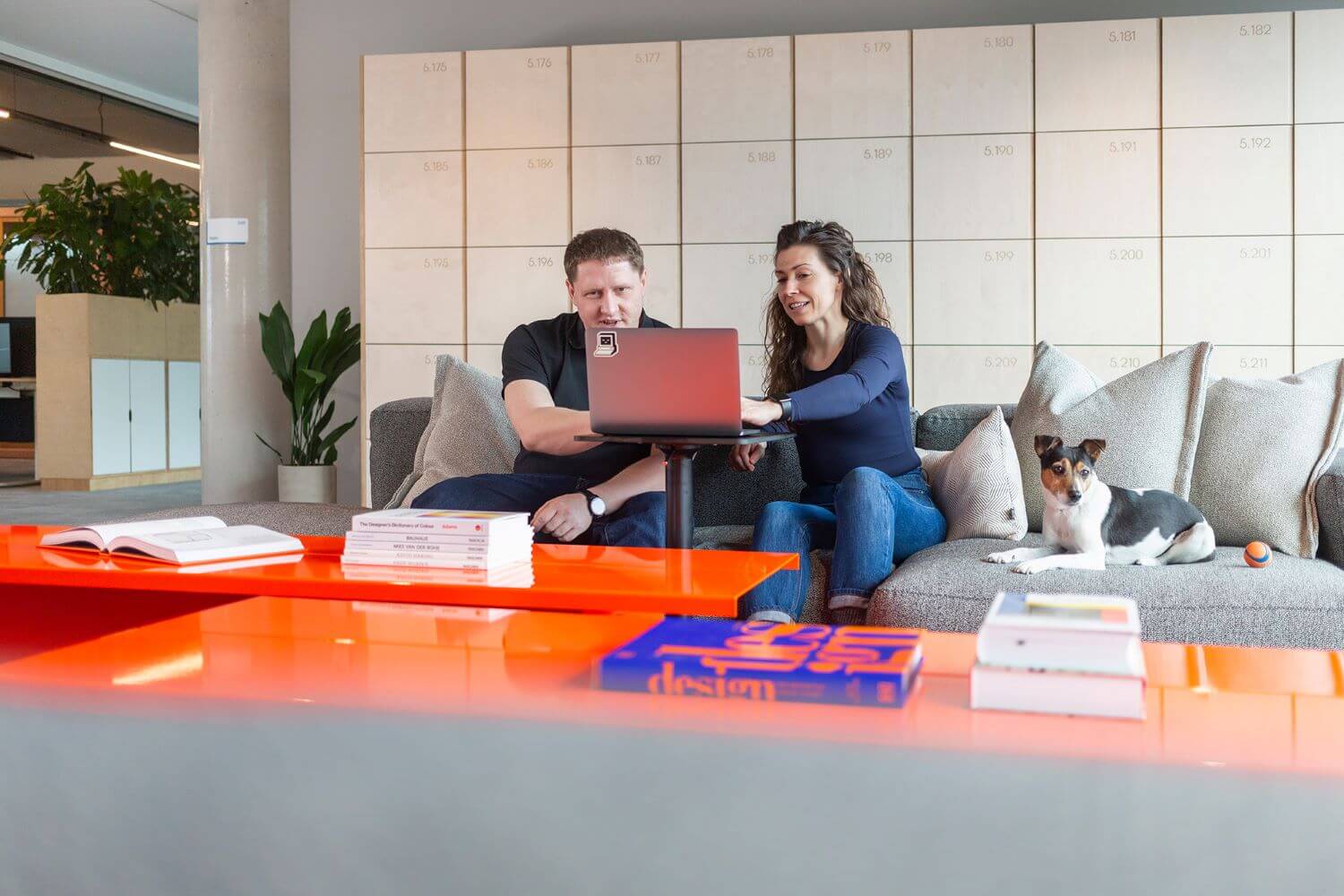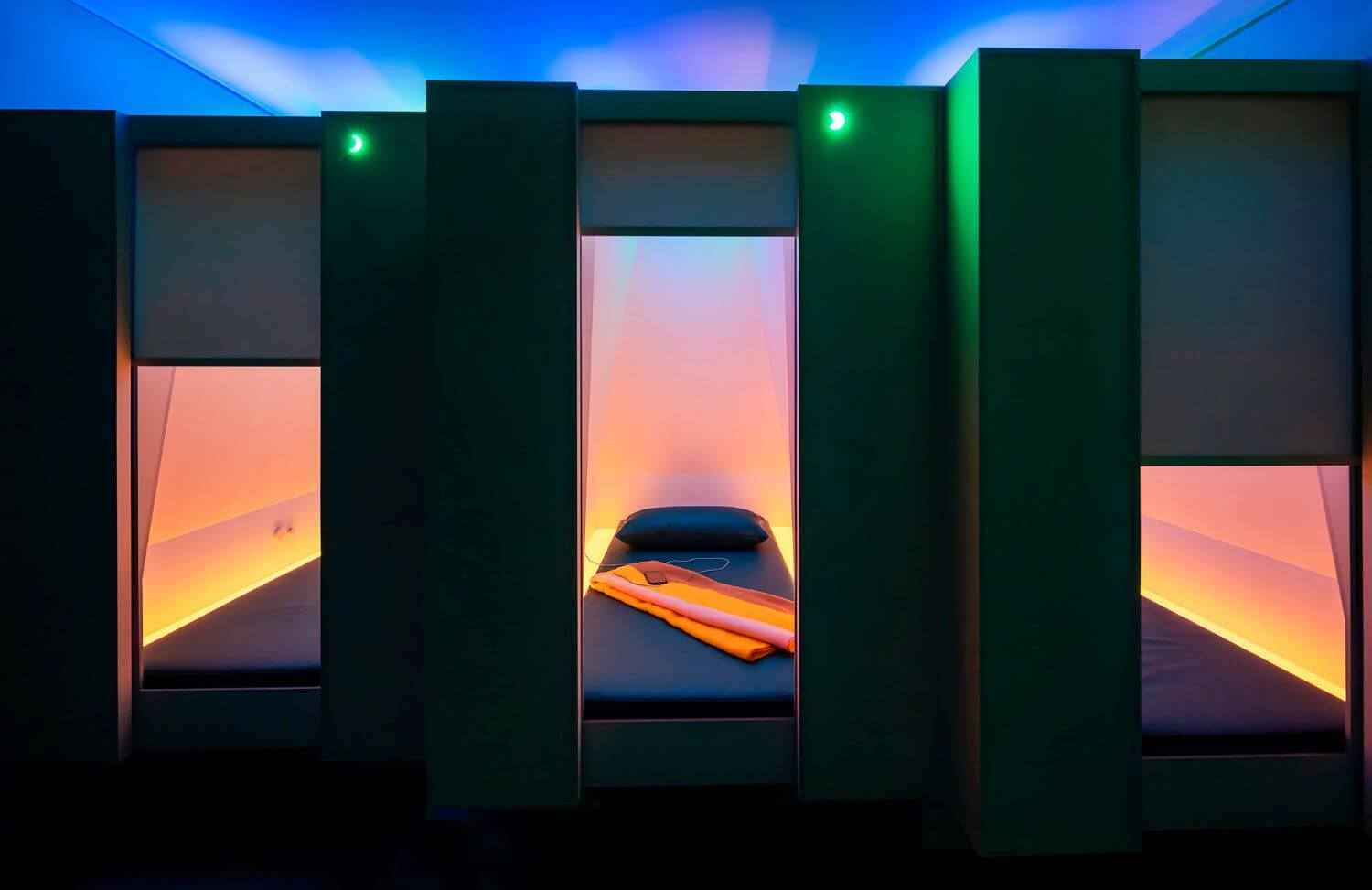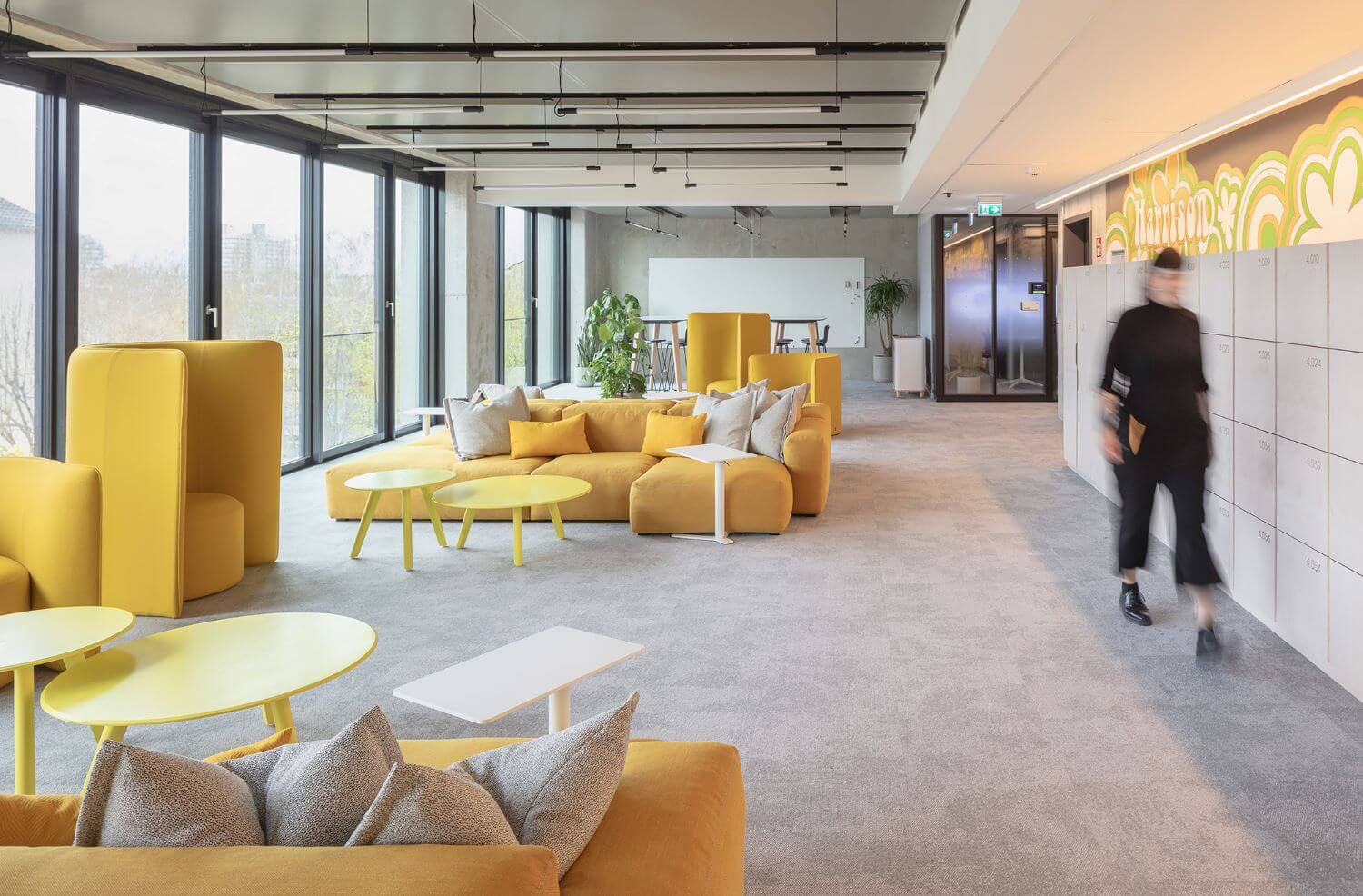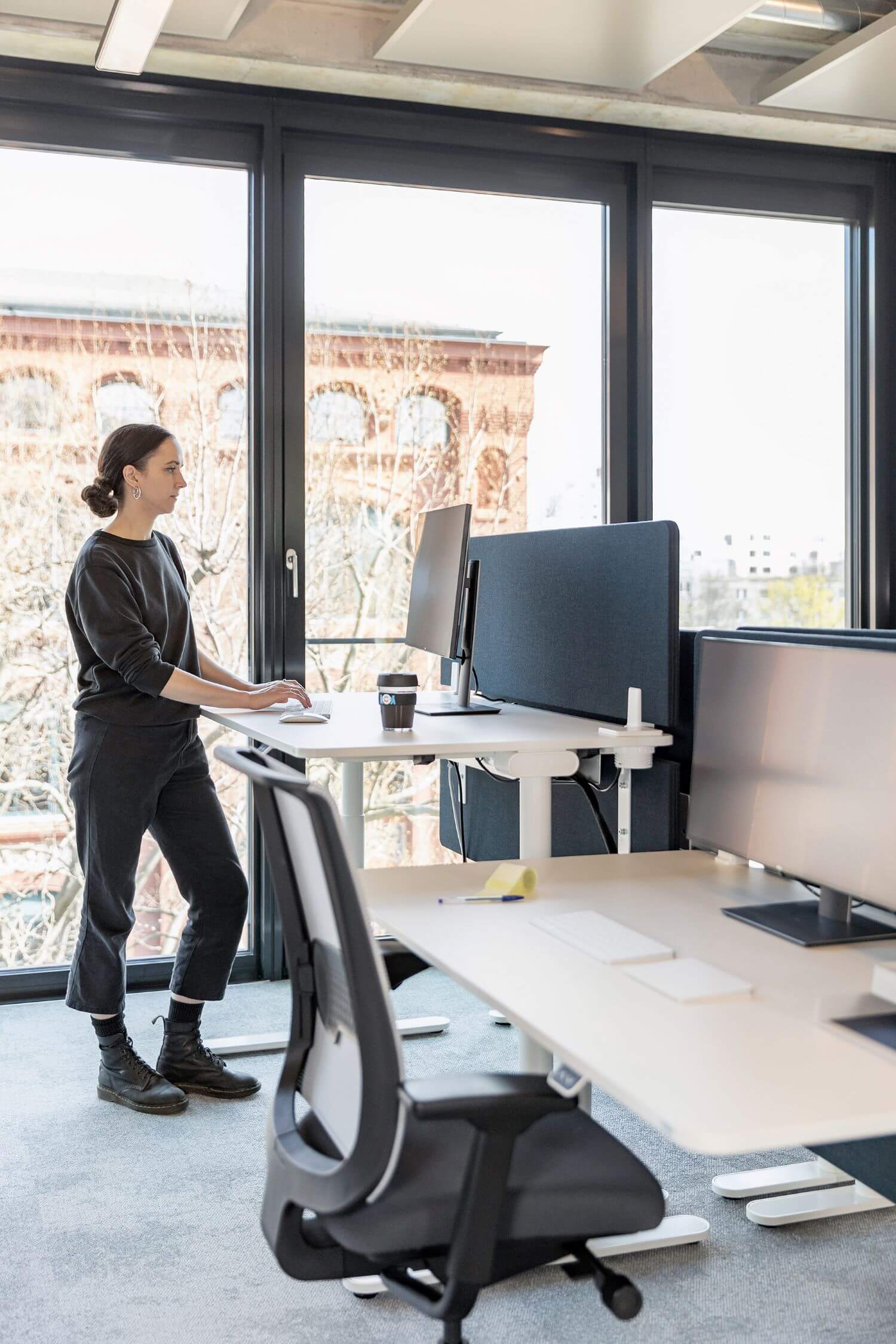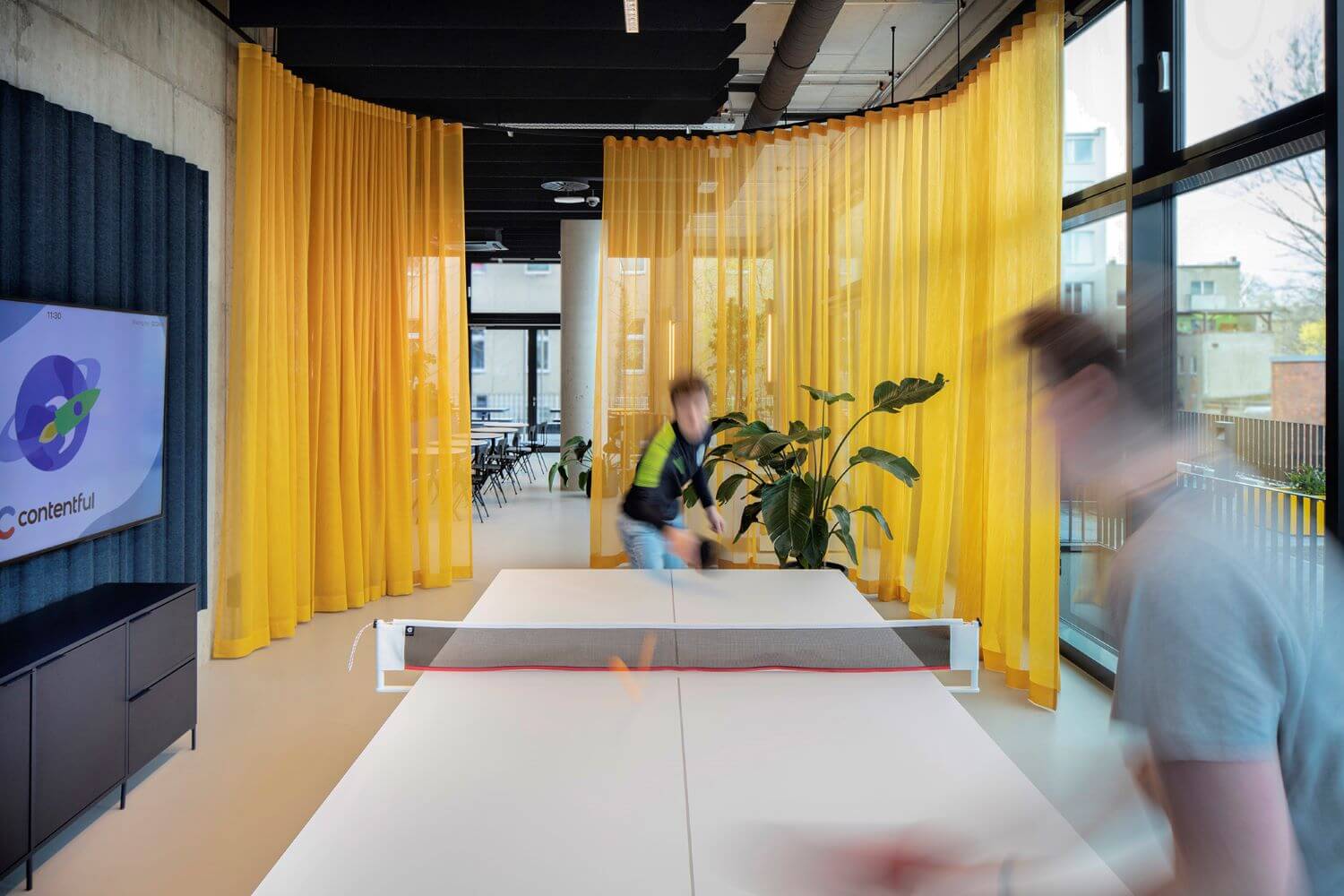 ---