Meeting and collaborating in a circular office
Housing association Domesta wanted a beautiful new circular office in Emmen (the Netherlands) where sustainability, collaboration and meeting are central. A great challenge for OAK! The team of creative experts gladly accepted the challenge. Where before the building had many closed spaces and colleagues hardly talked to each other, the specialists saw opportunities everywhere.
A nice and healthy workplace
Out with an unhealthy and uninspiring work environment, on to a circular workplace for Domesta in Emmen. Now the office has cupboard doors made from potato peelings, tables with tabletops made from burlap coffee sacks, a wardrobe made from floorboards from old demolition houses and bar stools made from plastic waste. Moreover, colleagues see and talk to each other much more because of the new layout of the building. In this way, employees go to work with new pleasure, as they can now work and enjoy themselves in a healthy and sustainable working atmosphere.
OAK creates sustainable occasions
The interior designers at OAK reuse all raw materials (where possible). All furniture and material choices take sustainable options into account. Enough is already being destroyed, which is an unmitigated shame. With all modular furniture, second-hand raw materials and recyclable fabrics, OAK ensures that every raw material is used in the best possible way. These creatives thus design each interior with a heart for nature, also for housing association Domesta in Emmen. With this project, another building has been helped to a sustainable and healthy work environment.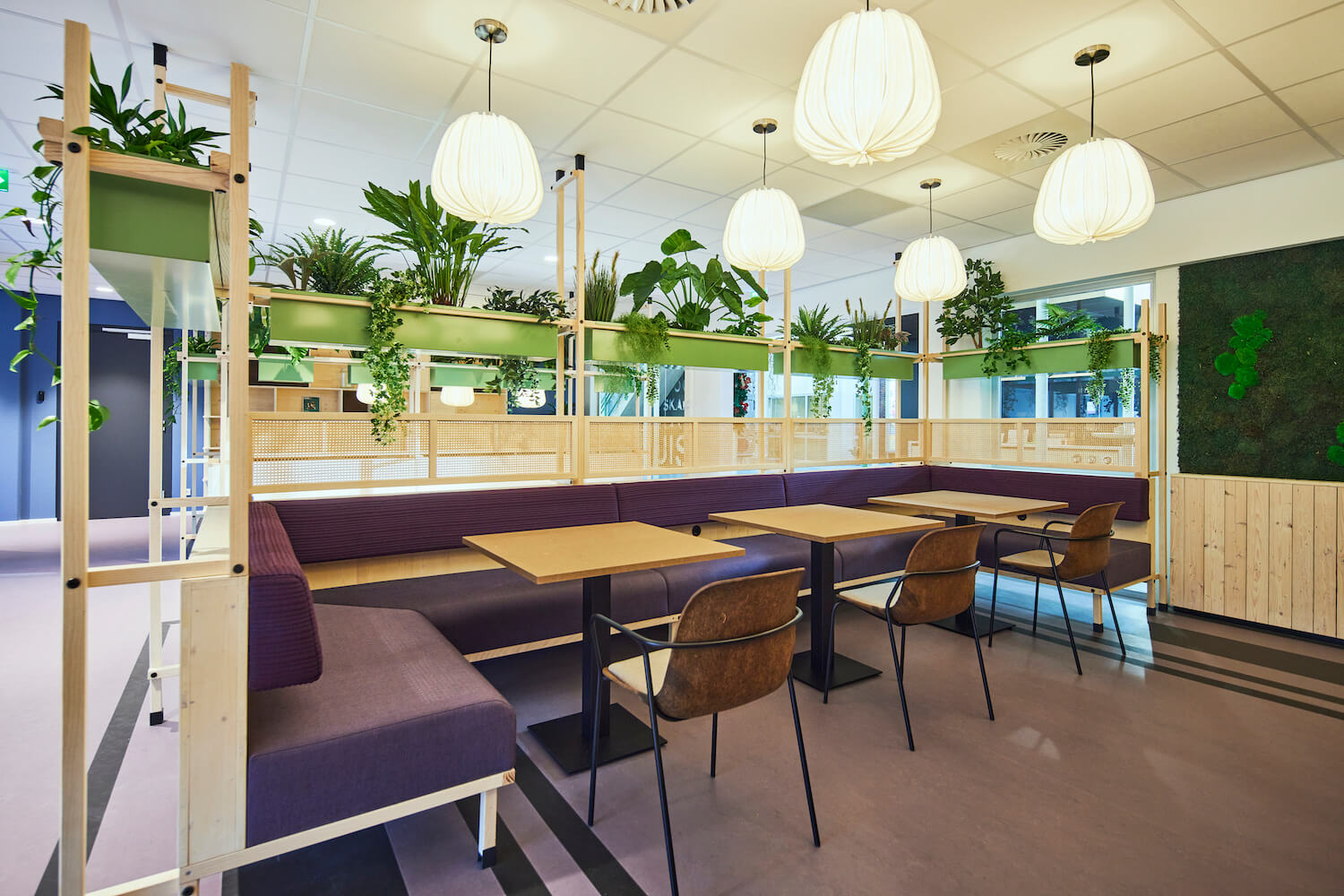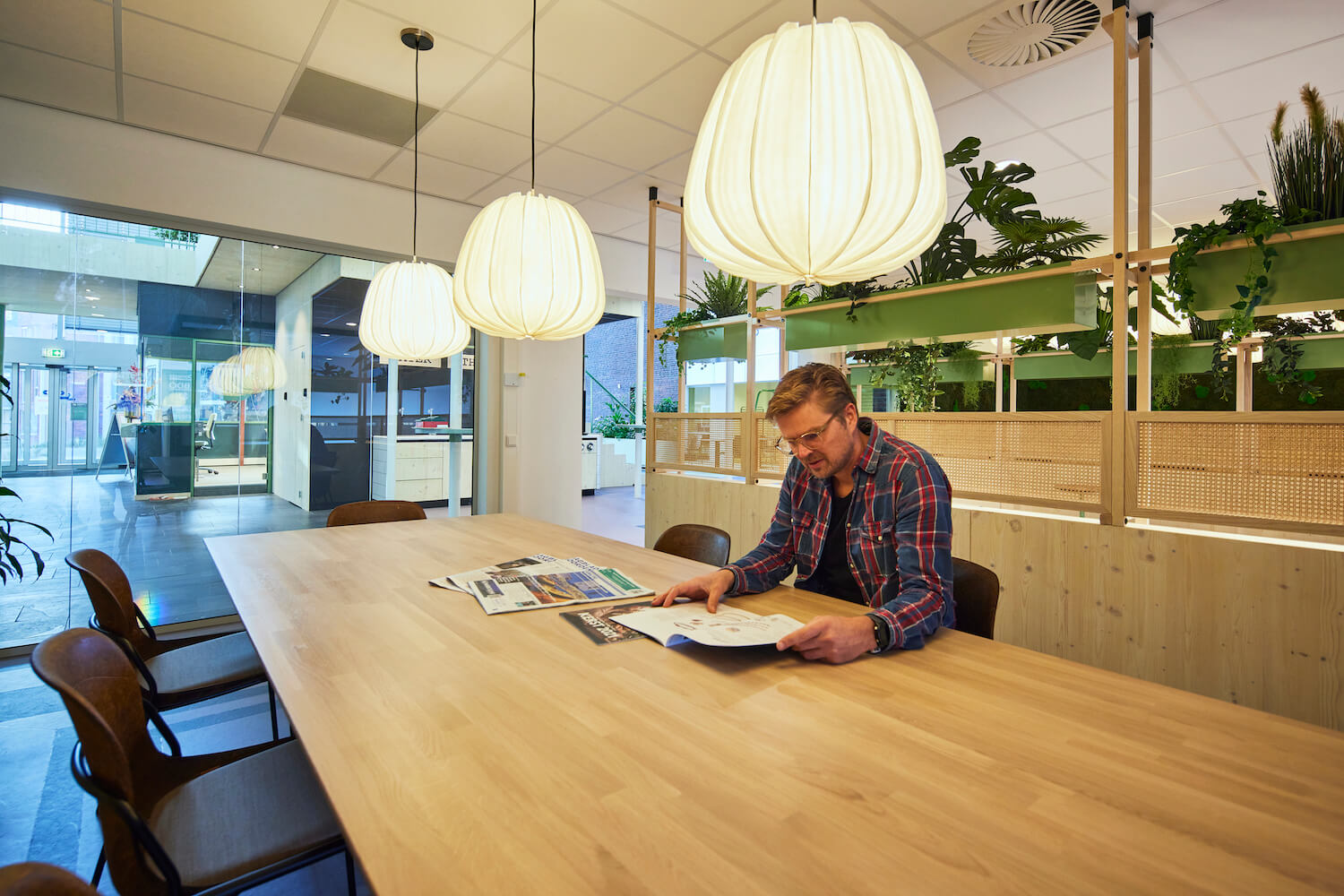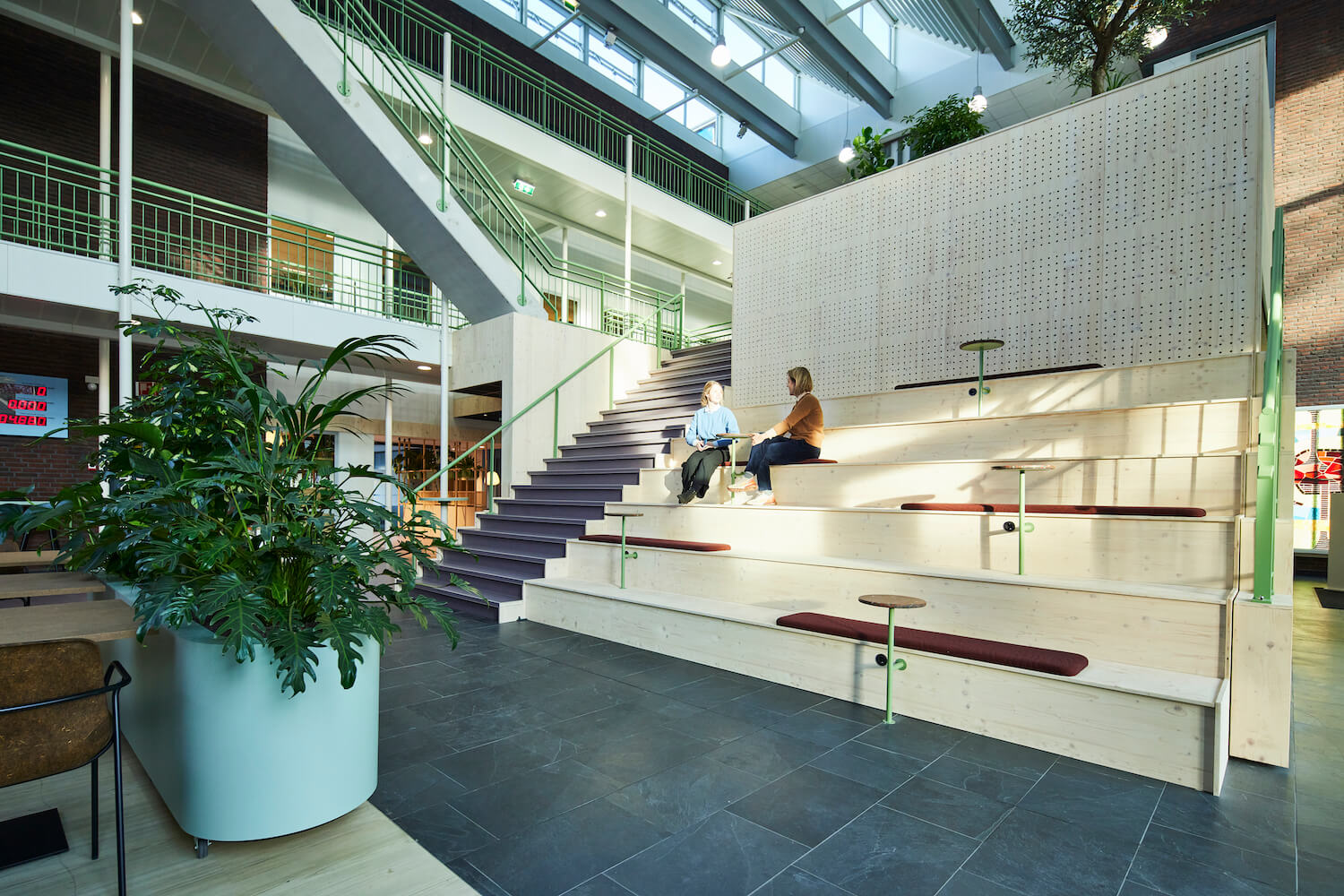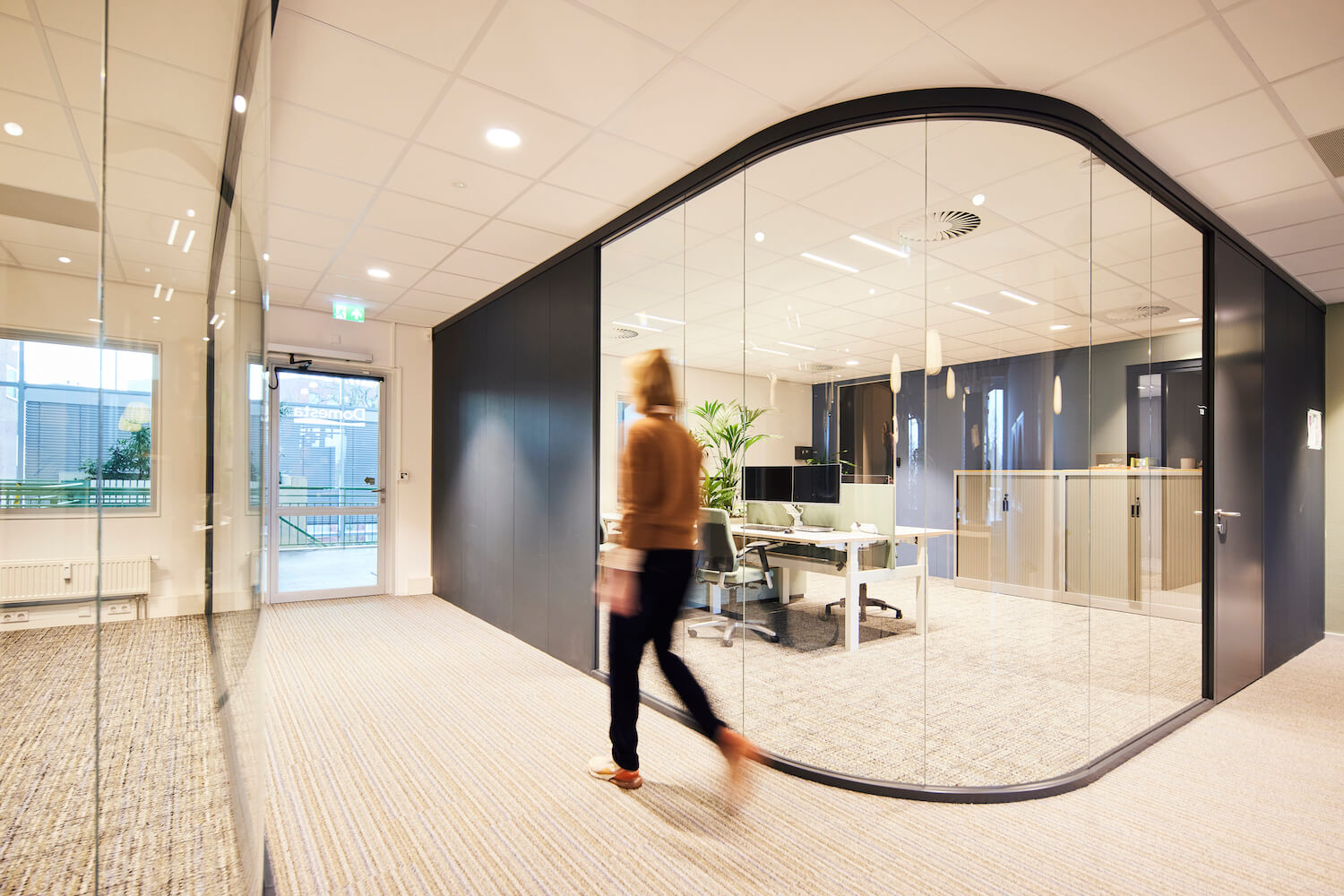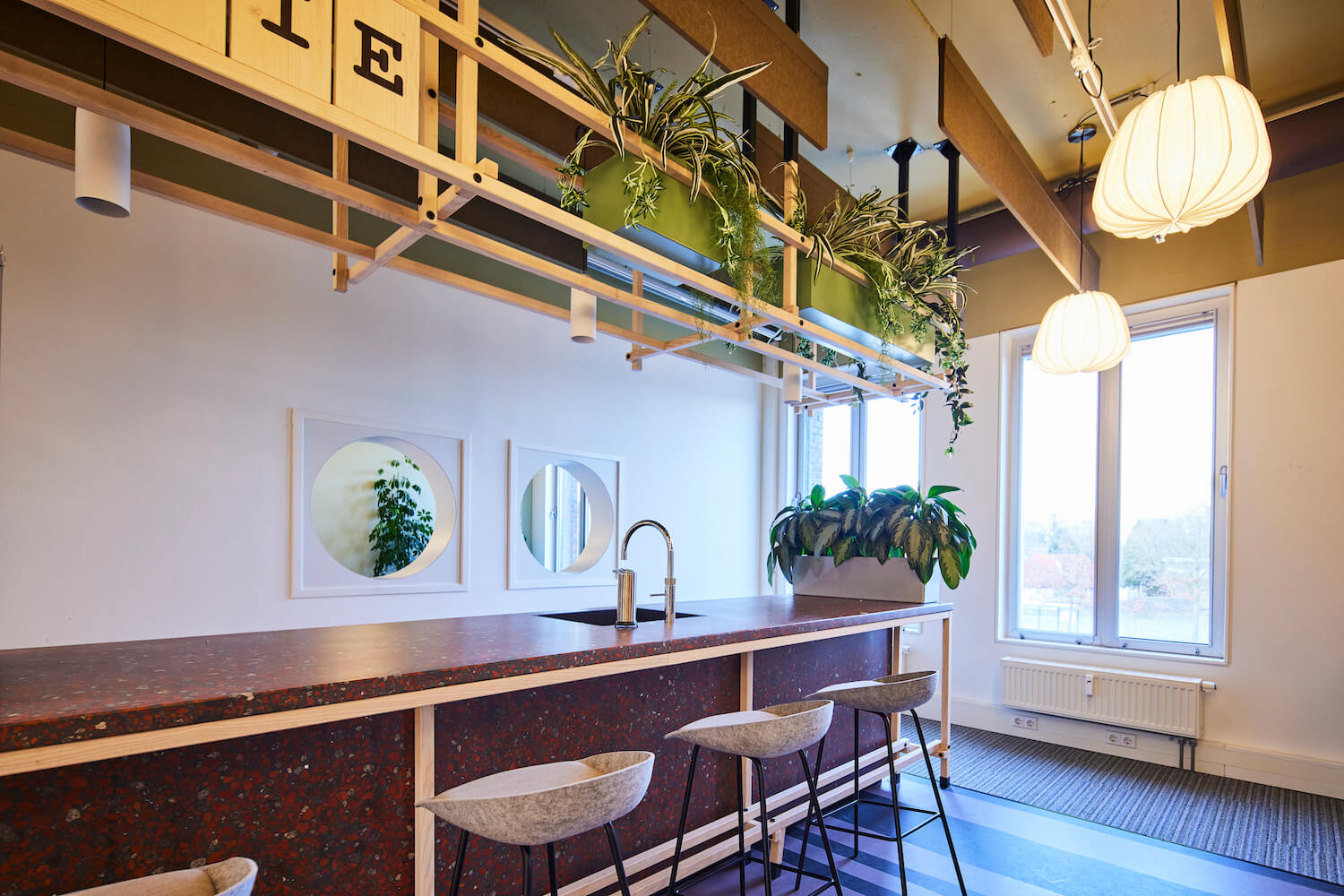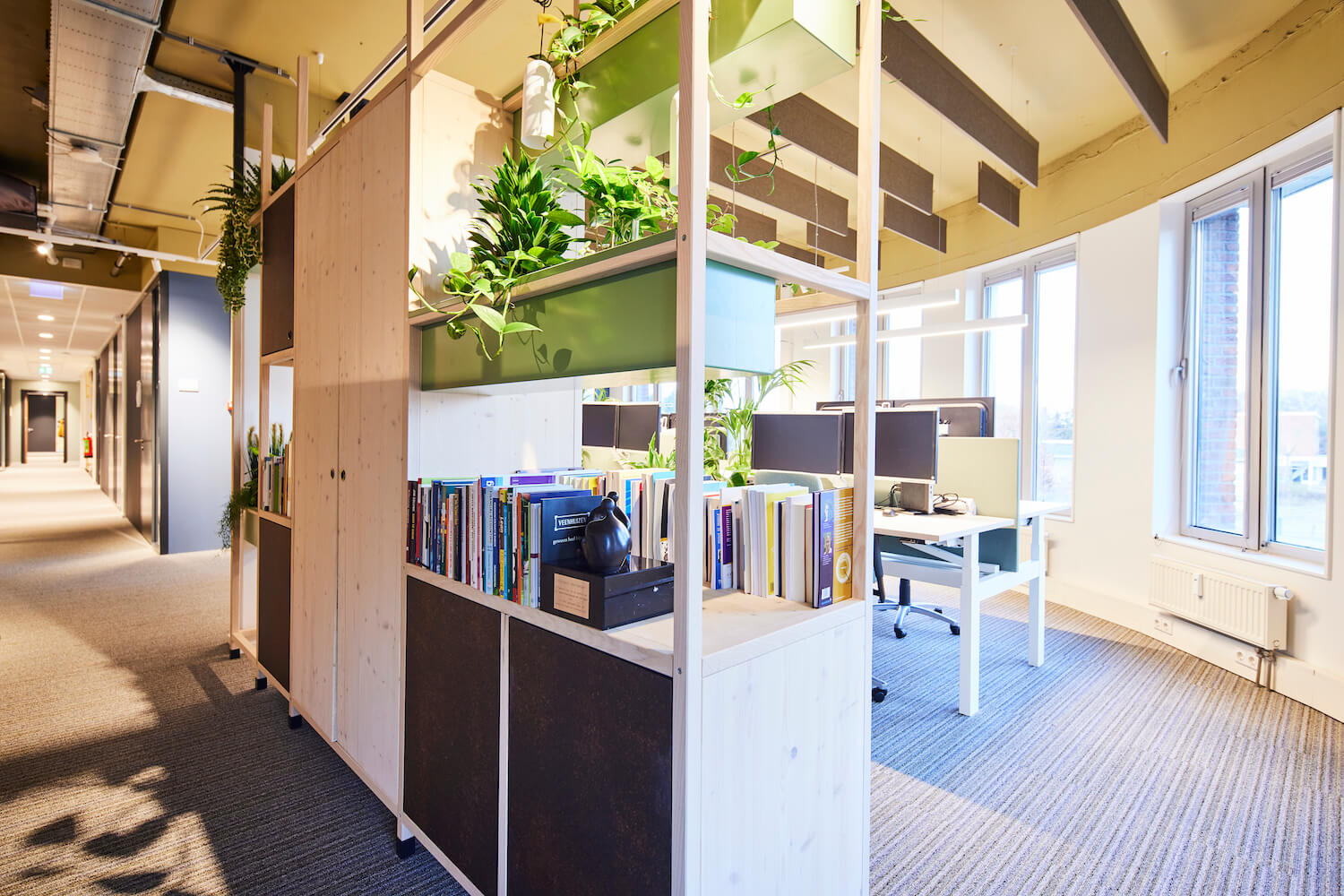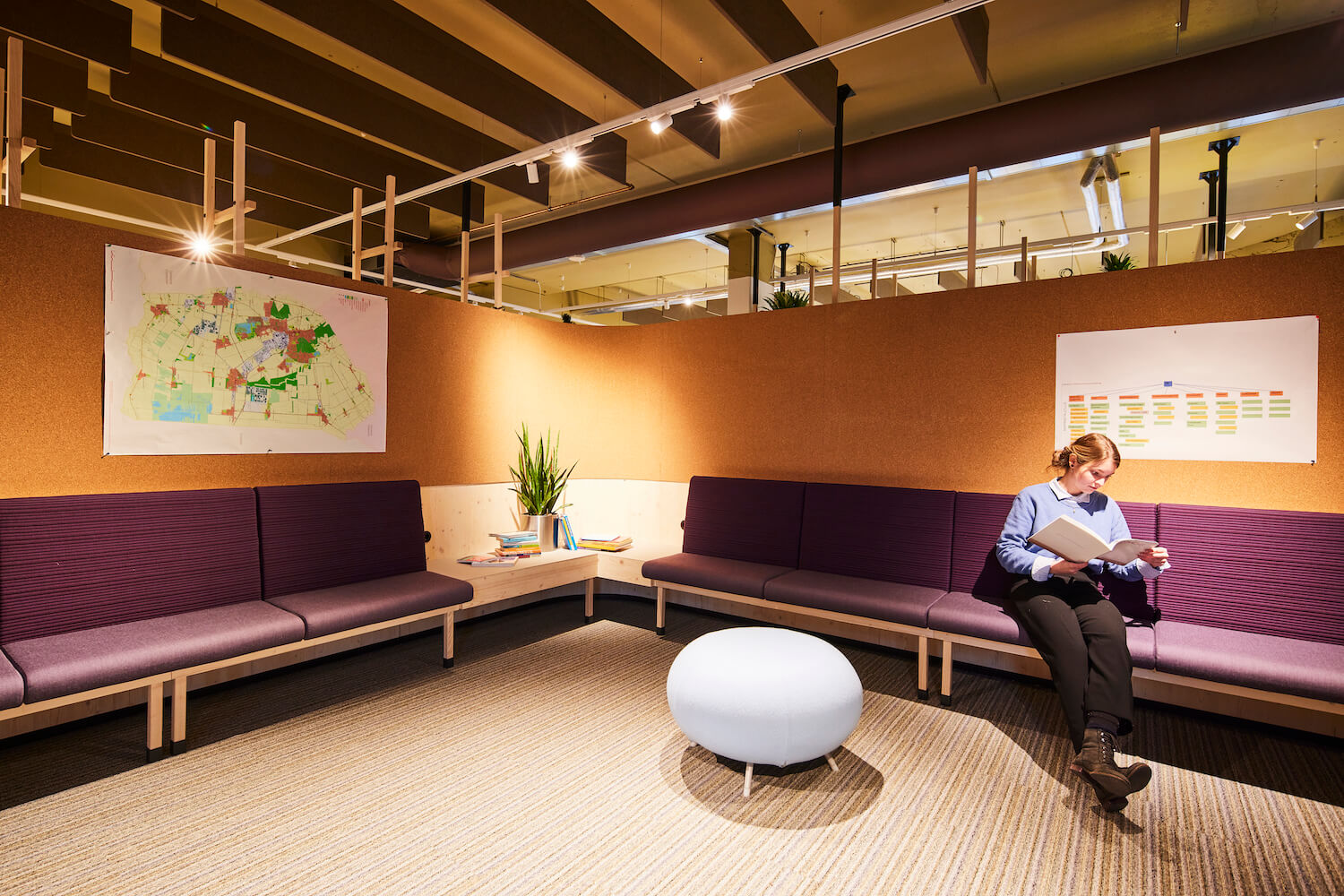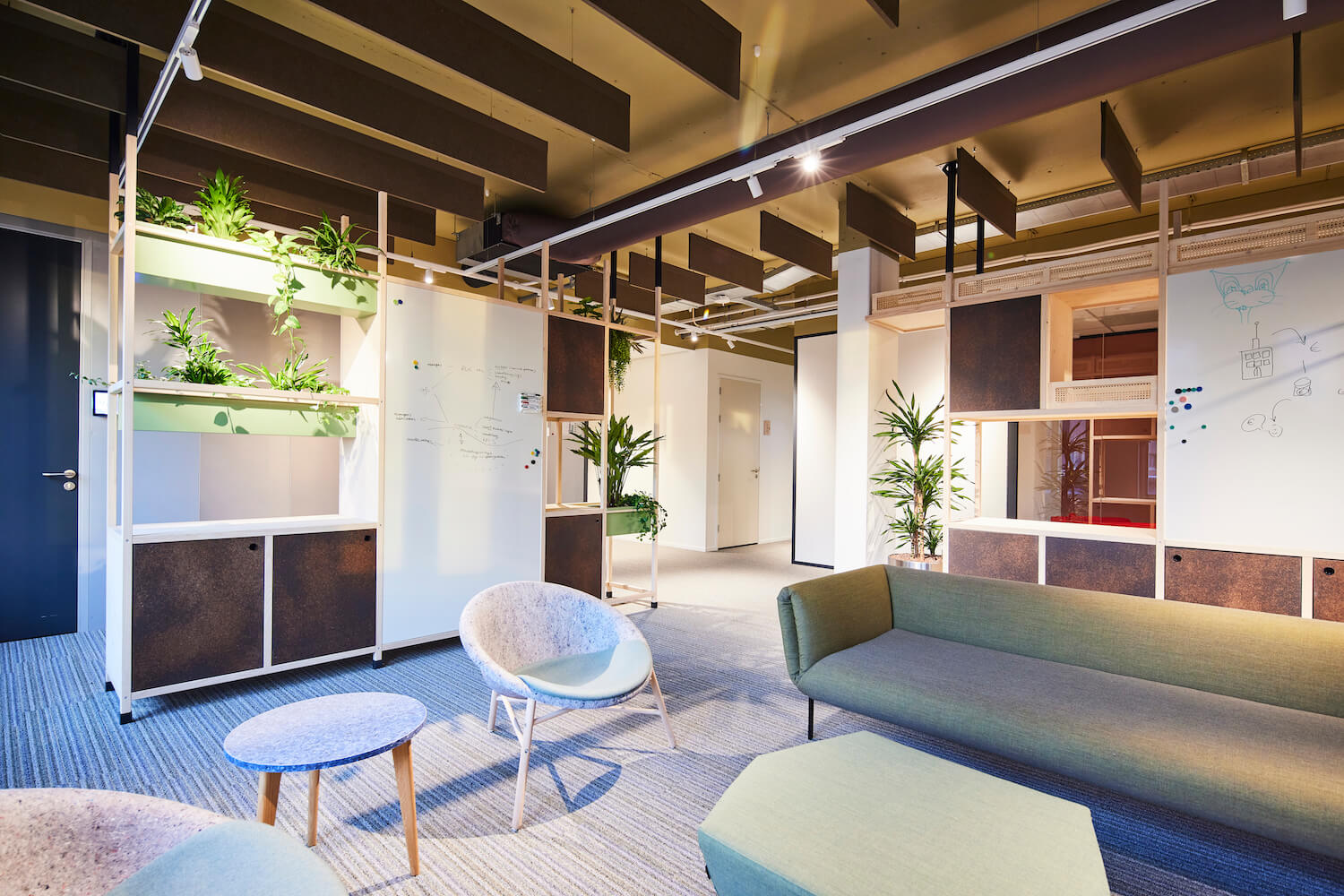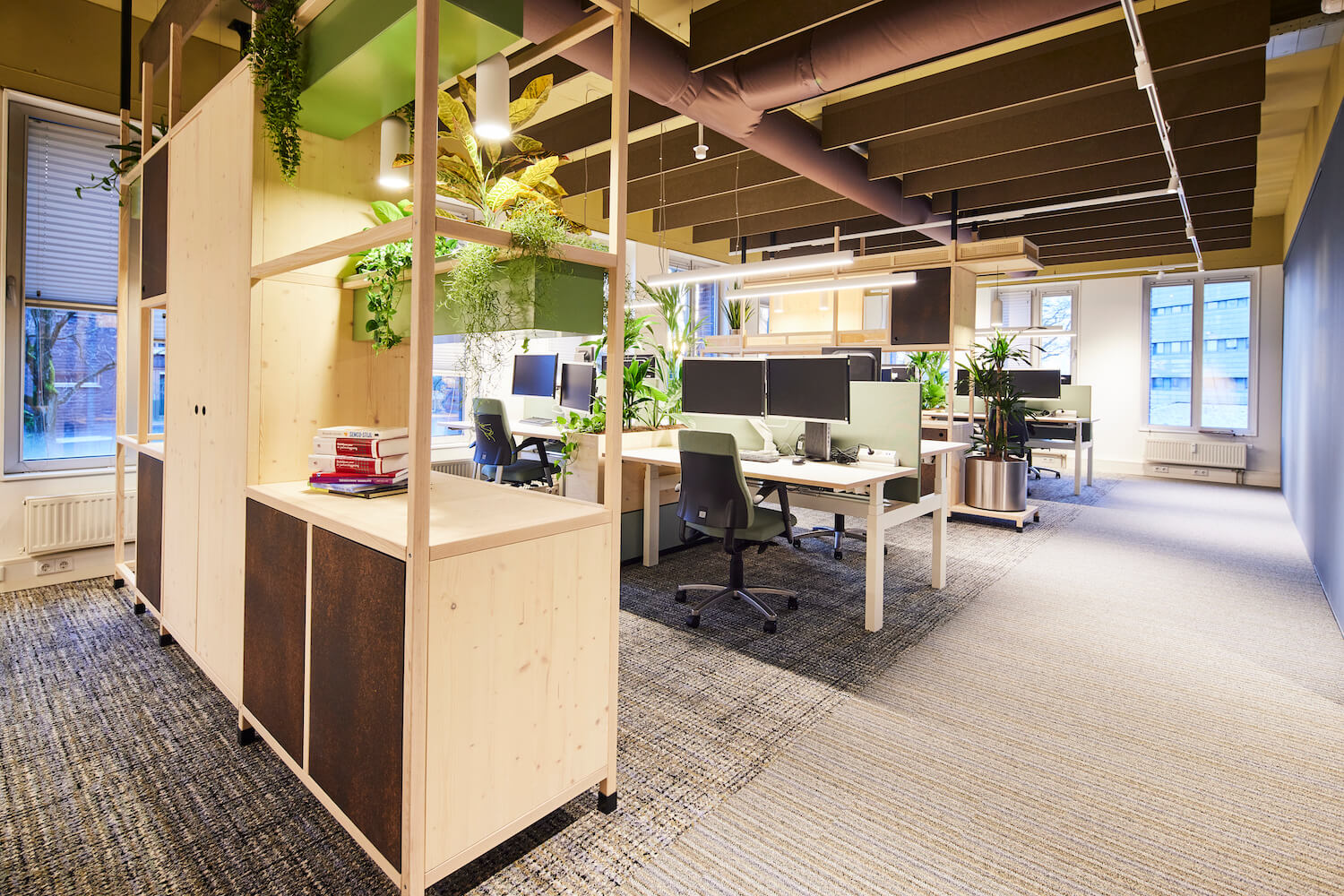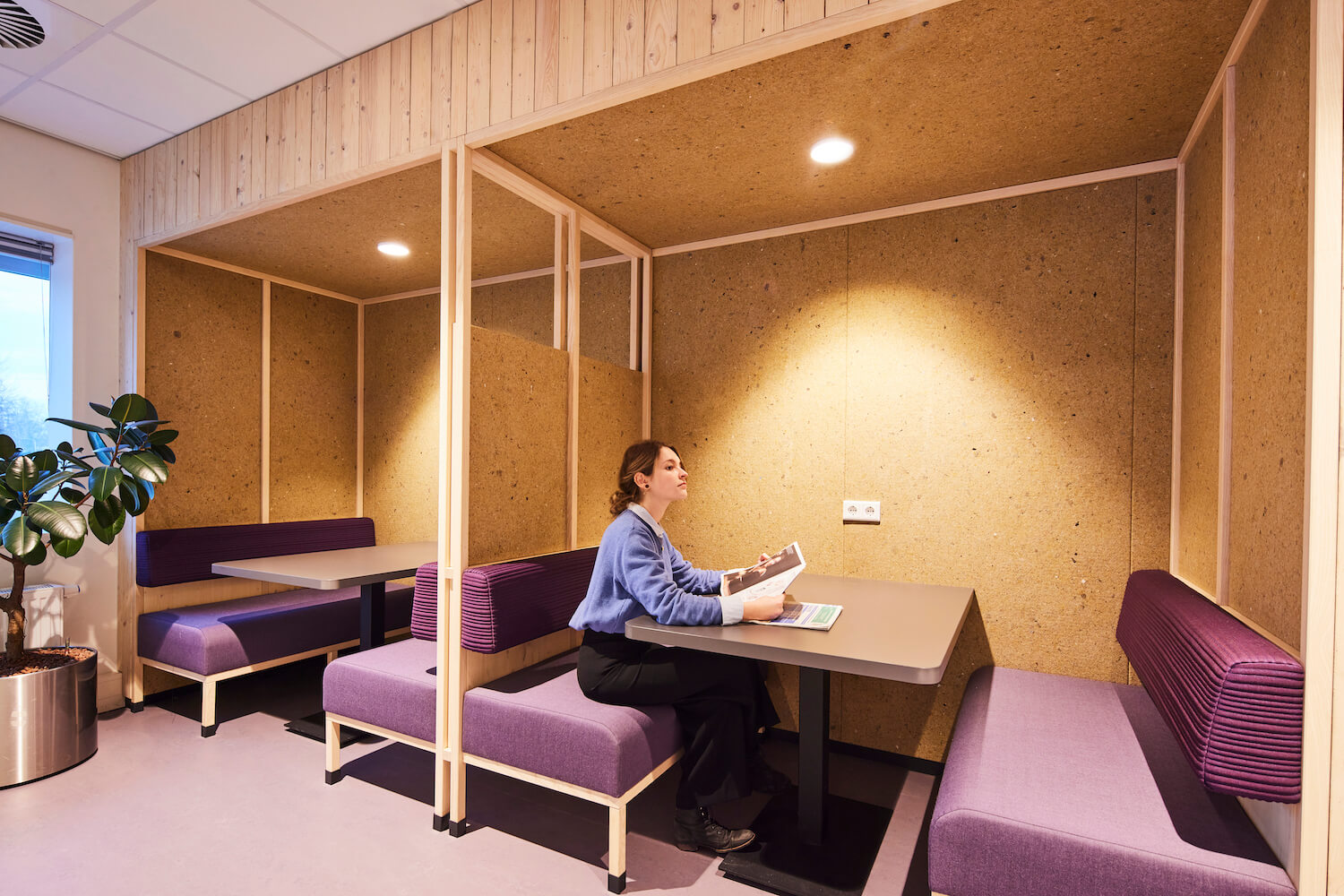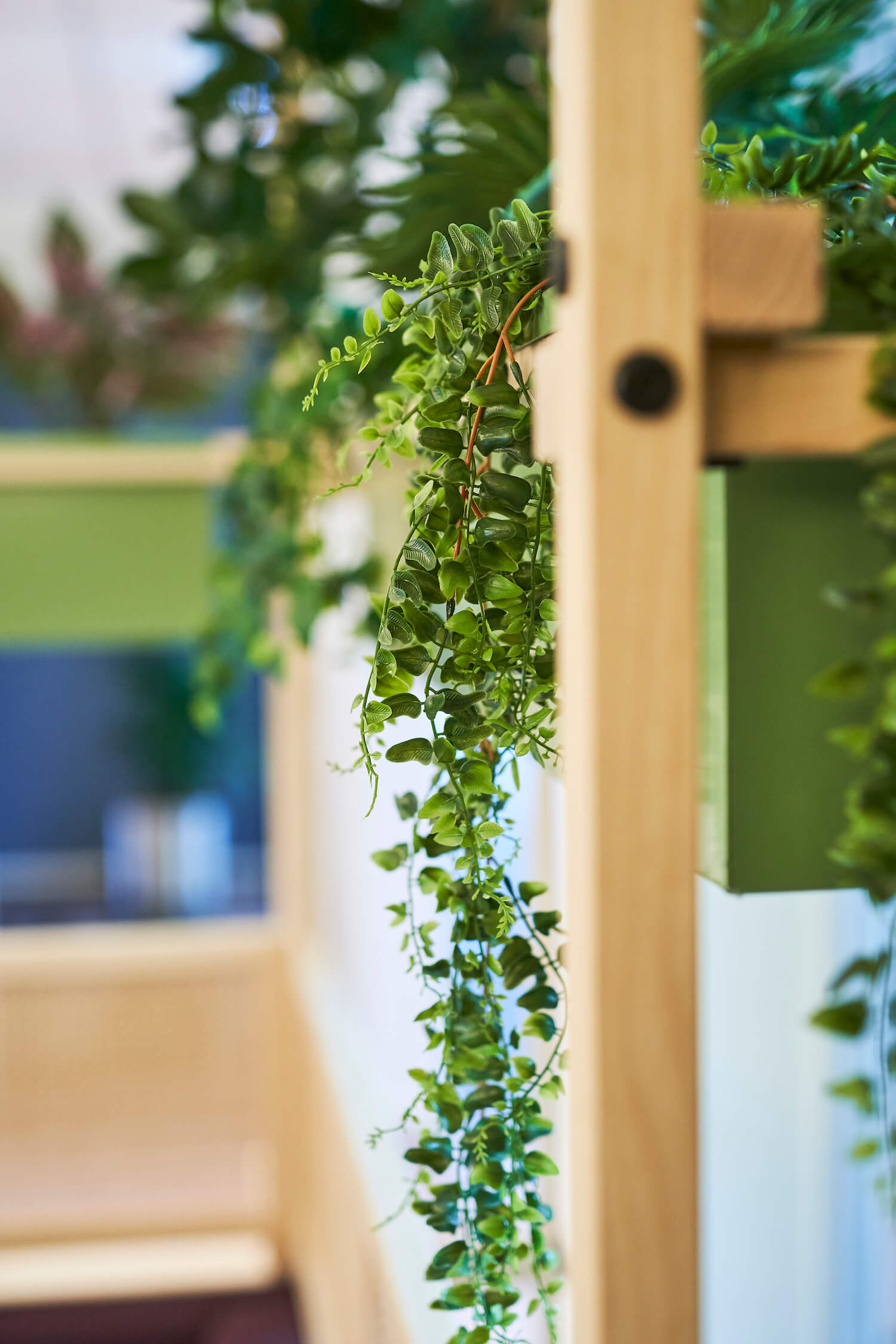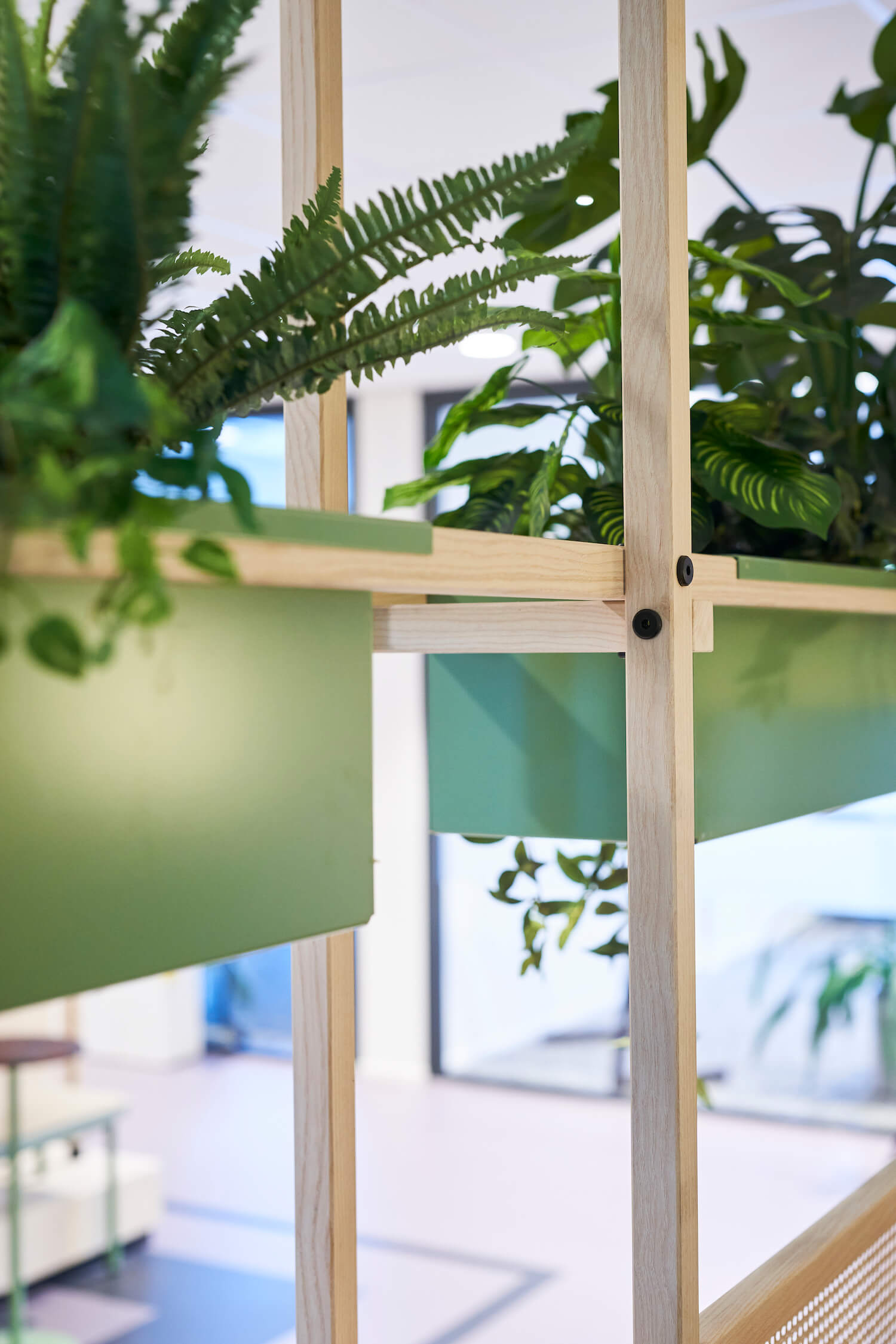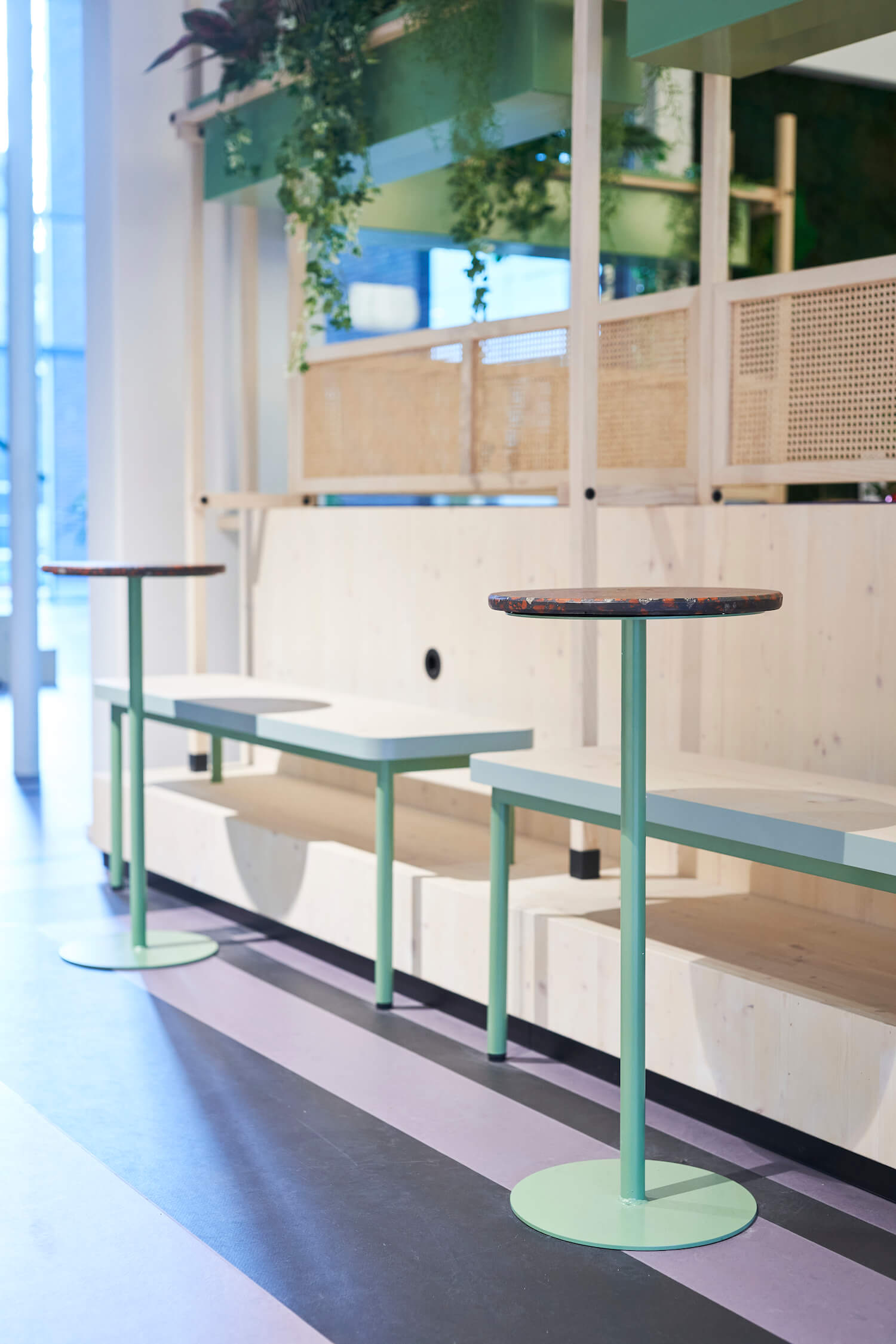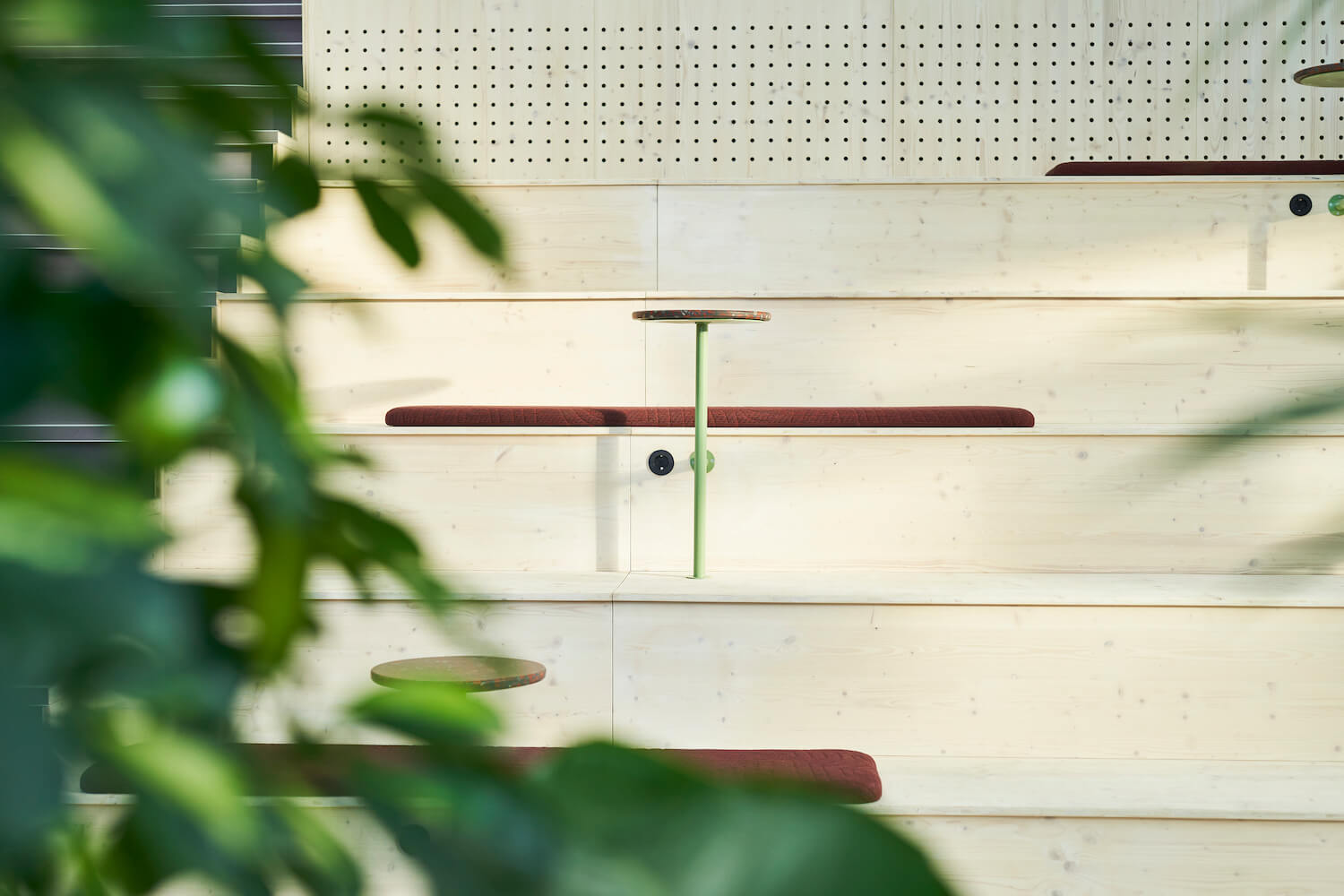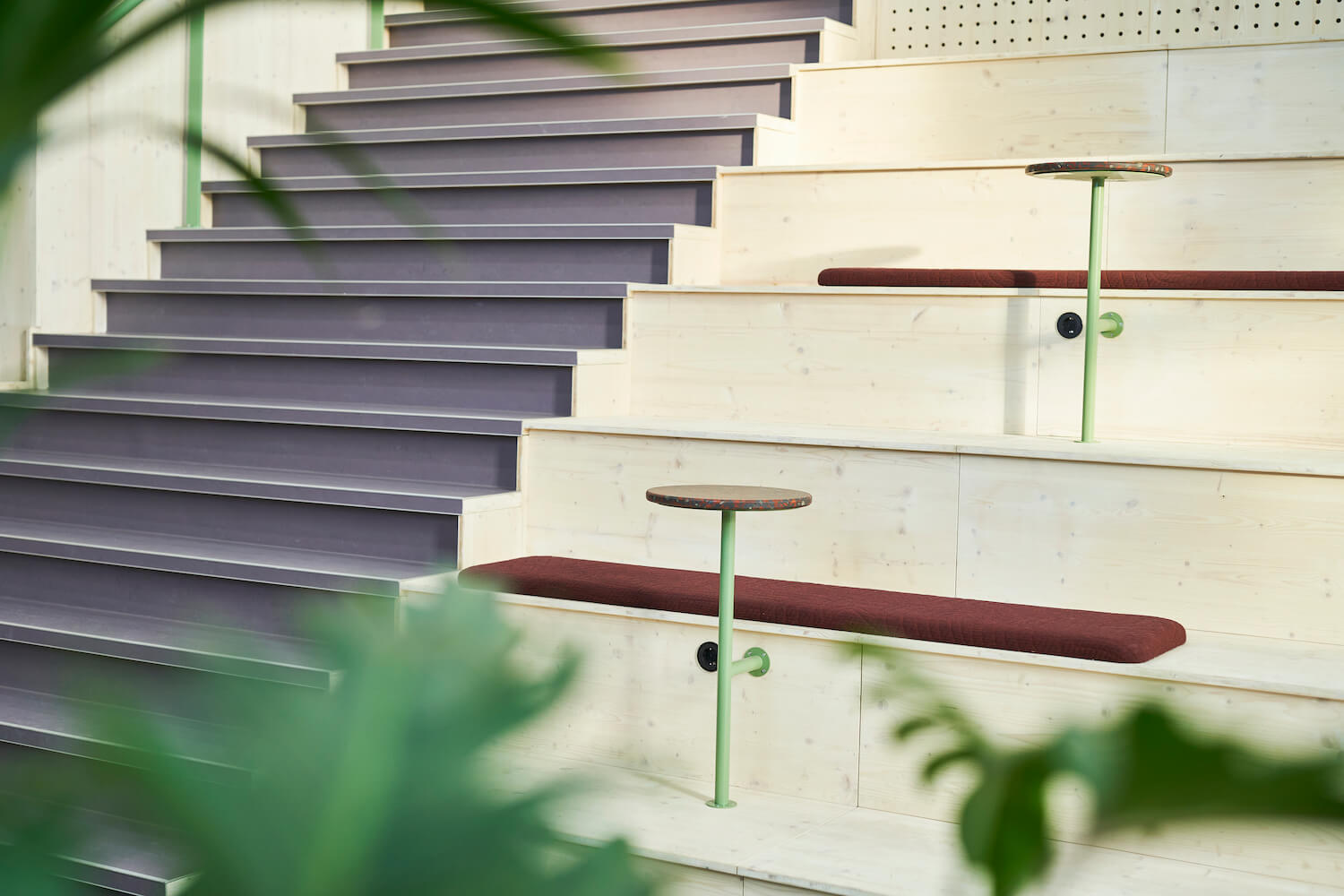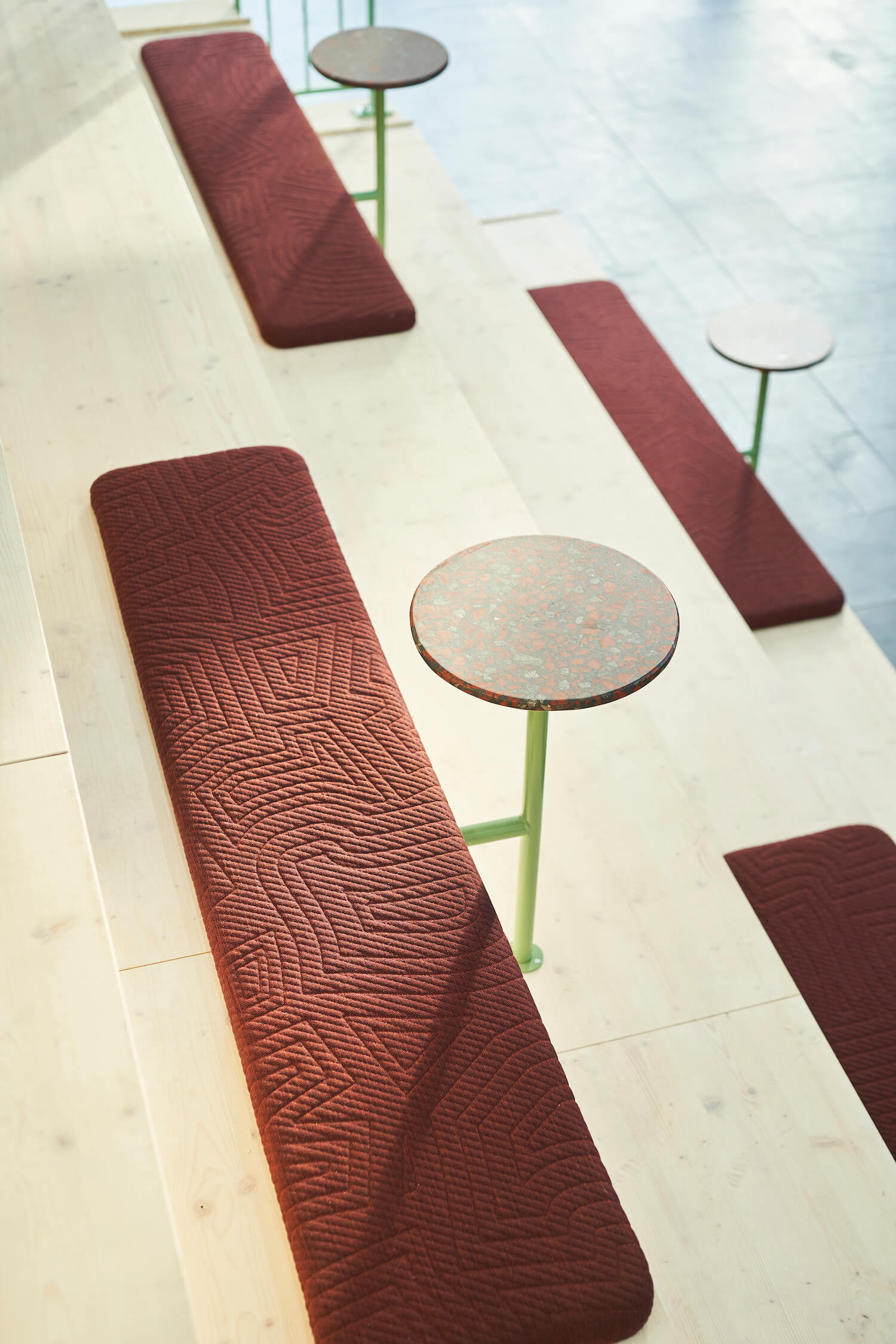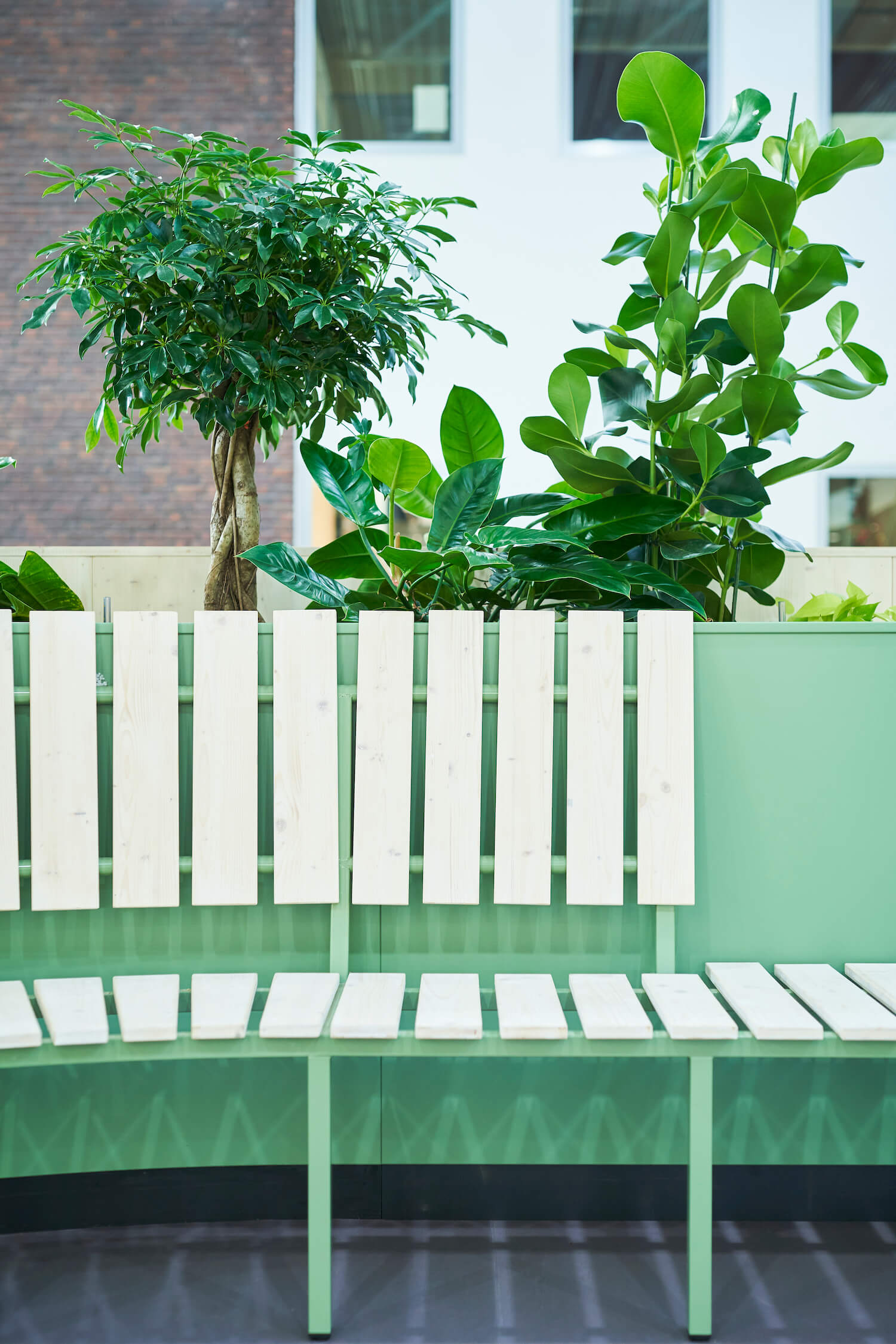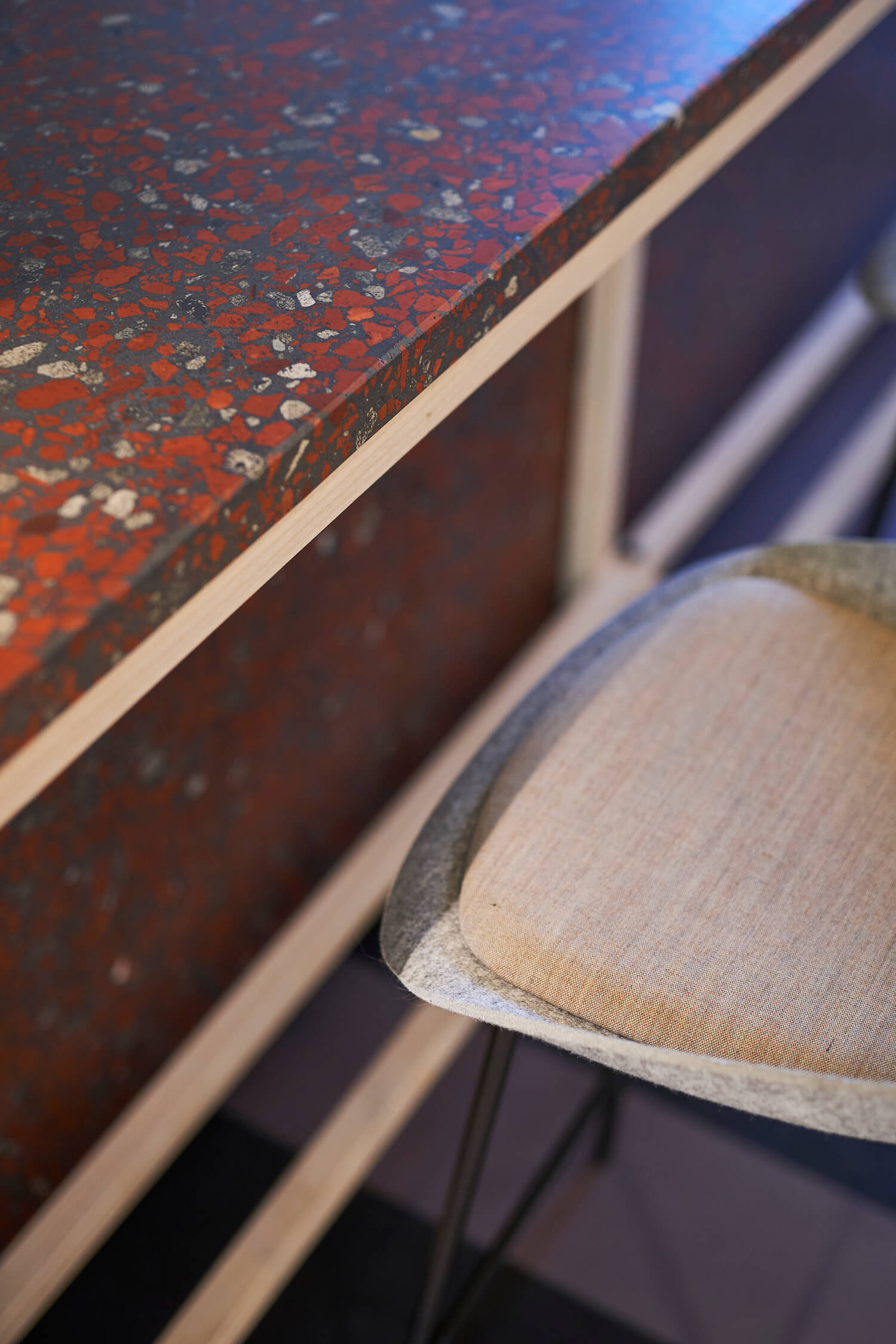 ---