As an inseparable part of modern urban life, sports are undoubtedly an important expression of people's pursuit of high-quality lifestyles. Sports culture has therefore become a new exploration for brands and designs to break traditional boundaries and update the space experience.
Focusing on the space concept of "Park is Community", Karv One Design and Shenzhen Vanke started from the exterior facade design inspired by baseball elements, and carried out a full-plan design. To integrate sports social activities, installation art and café into the 4000 m² of park life, the space delivers the beauty of life in the name of sports.
The entire Park Hill Living Hall is open to residents around the International community and also the foreign tourists. It is divided into two floors. The first floor is the fitness experience area, which connects the community and park with sports and conveys the brand concept. The second floor uses Hill-Café to create a shared and open American life scene. The design team hopes to use the inner box of "Park Hill Living Hall" to connect the outer box of "Jiangangshan International Mountain Park" to complete the symbiosis of urban culture, environment and brand space.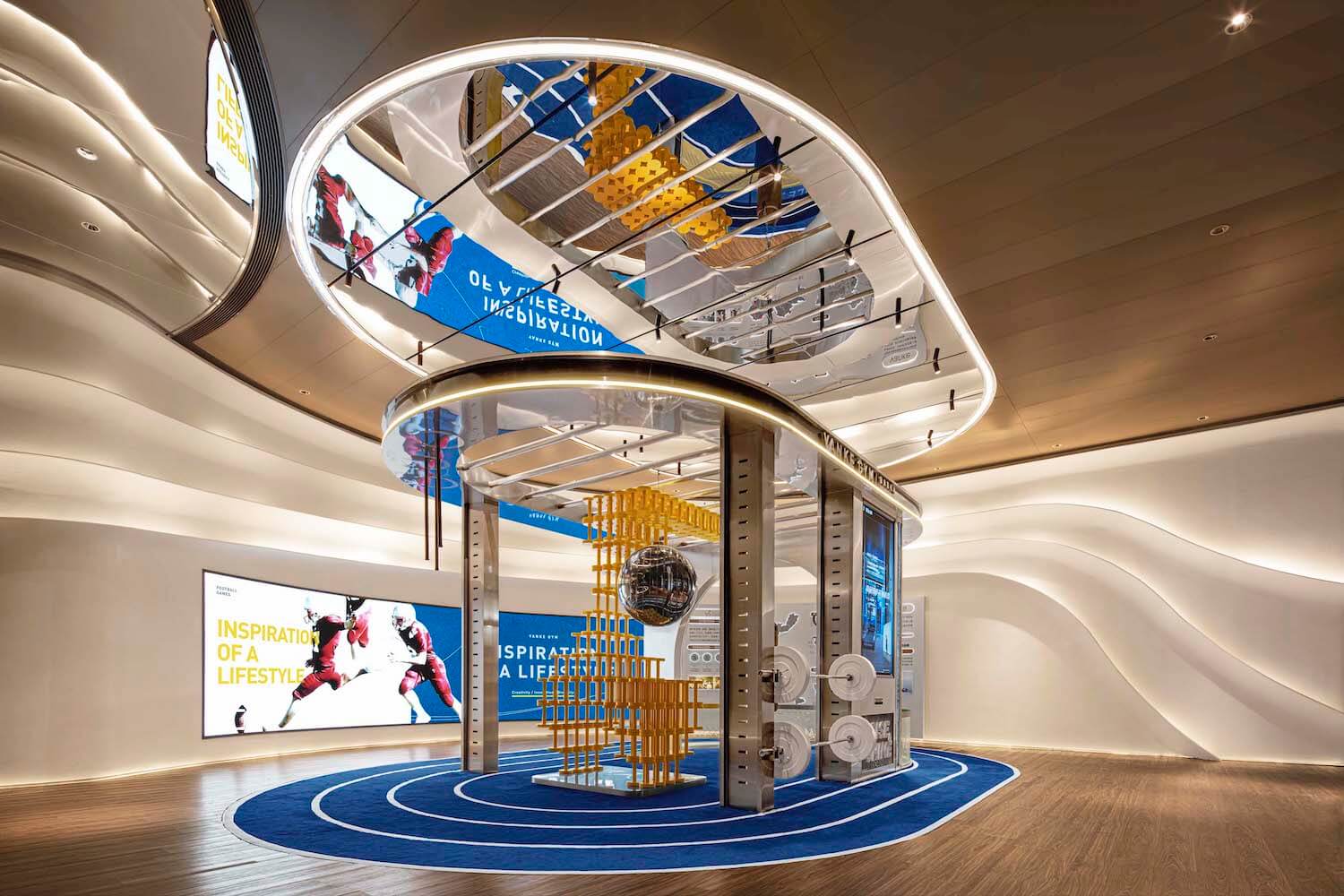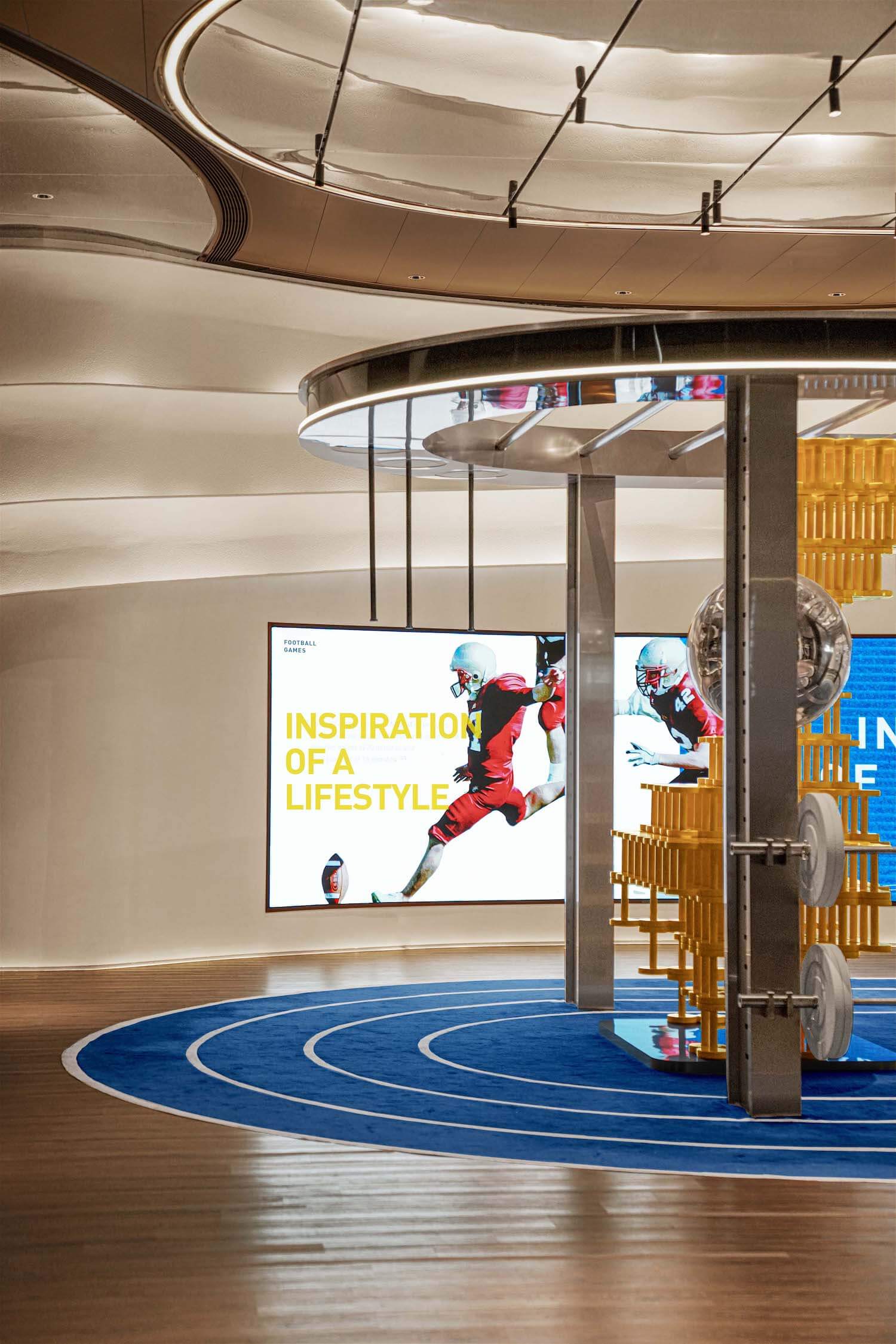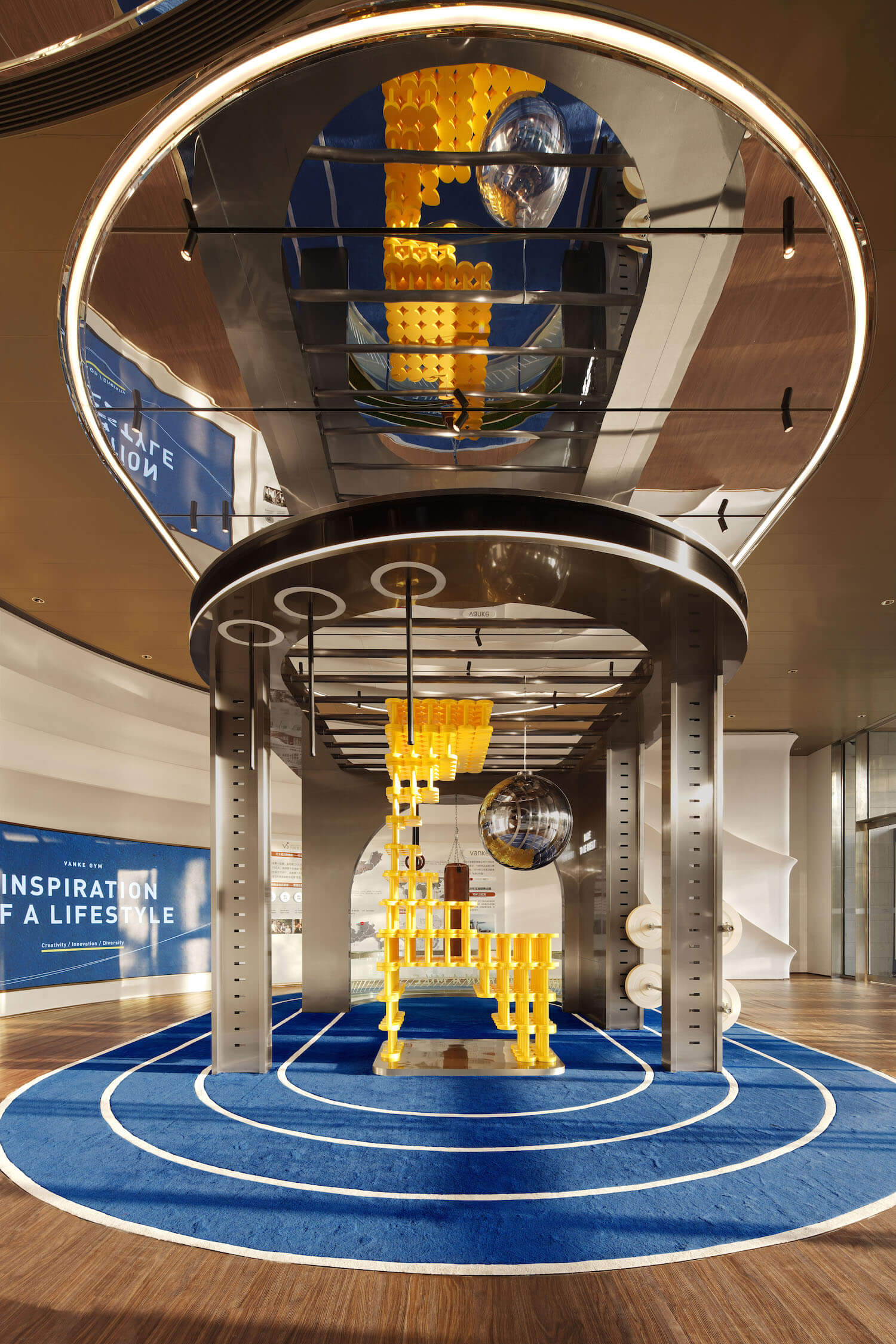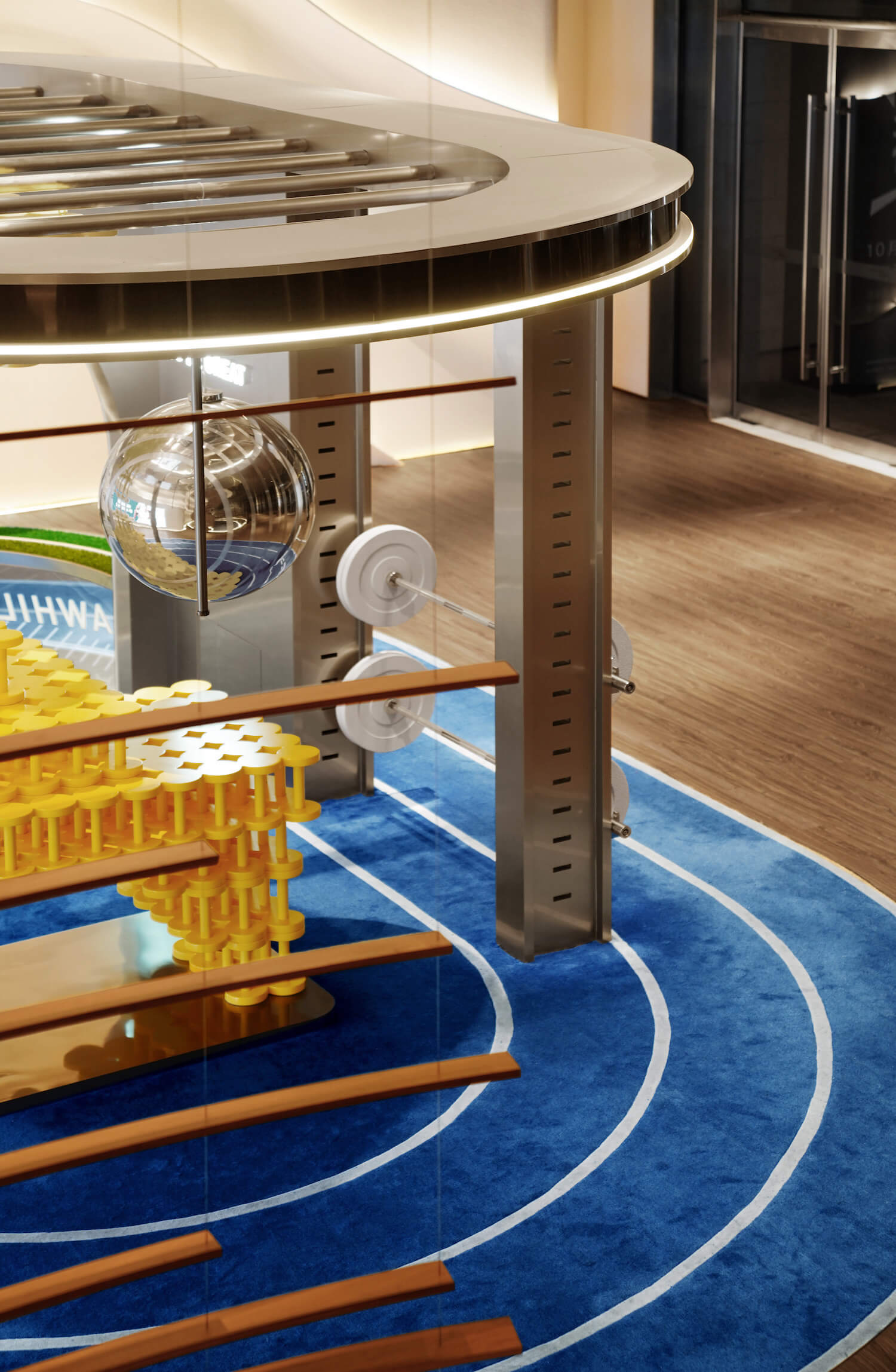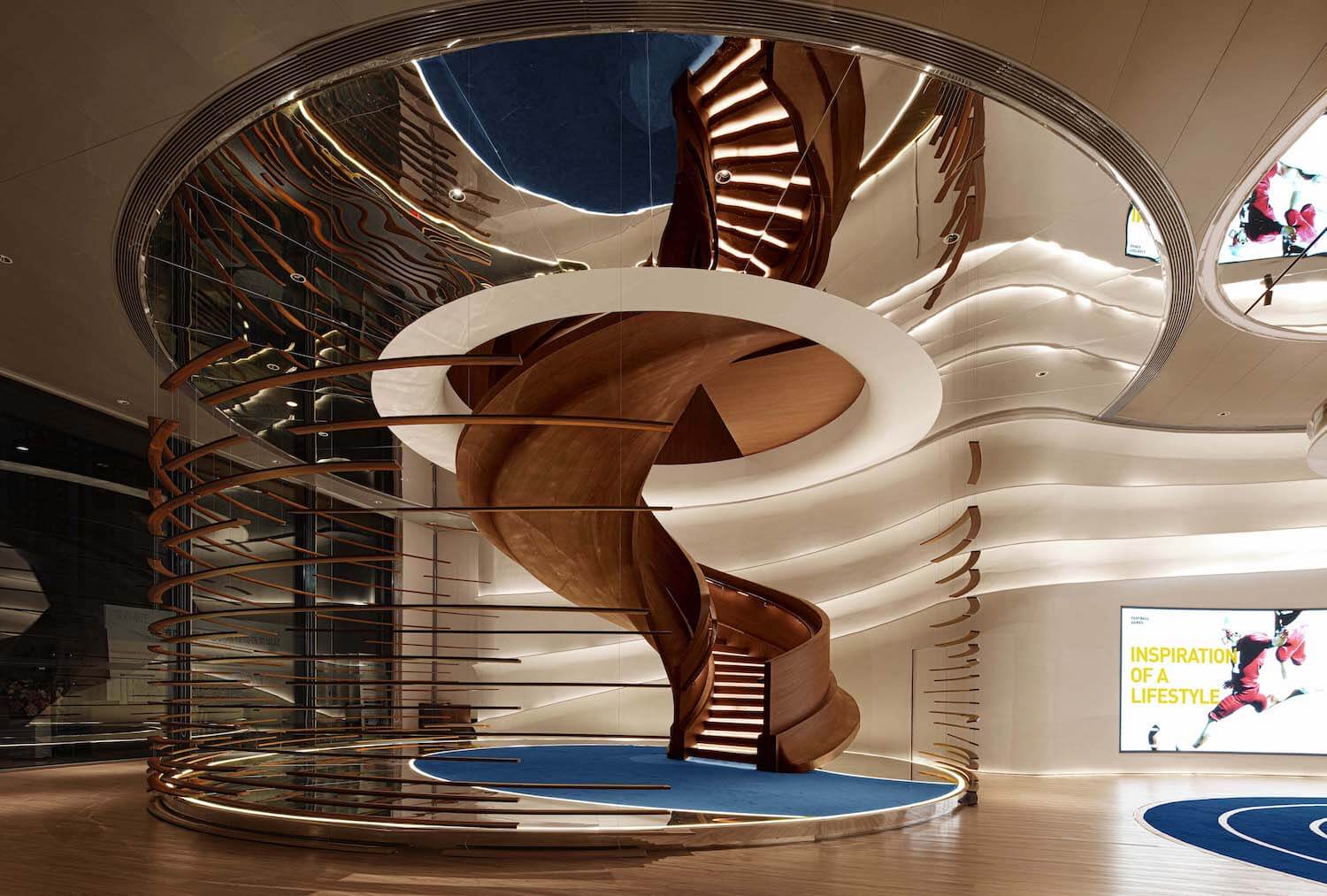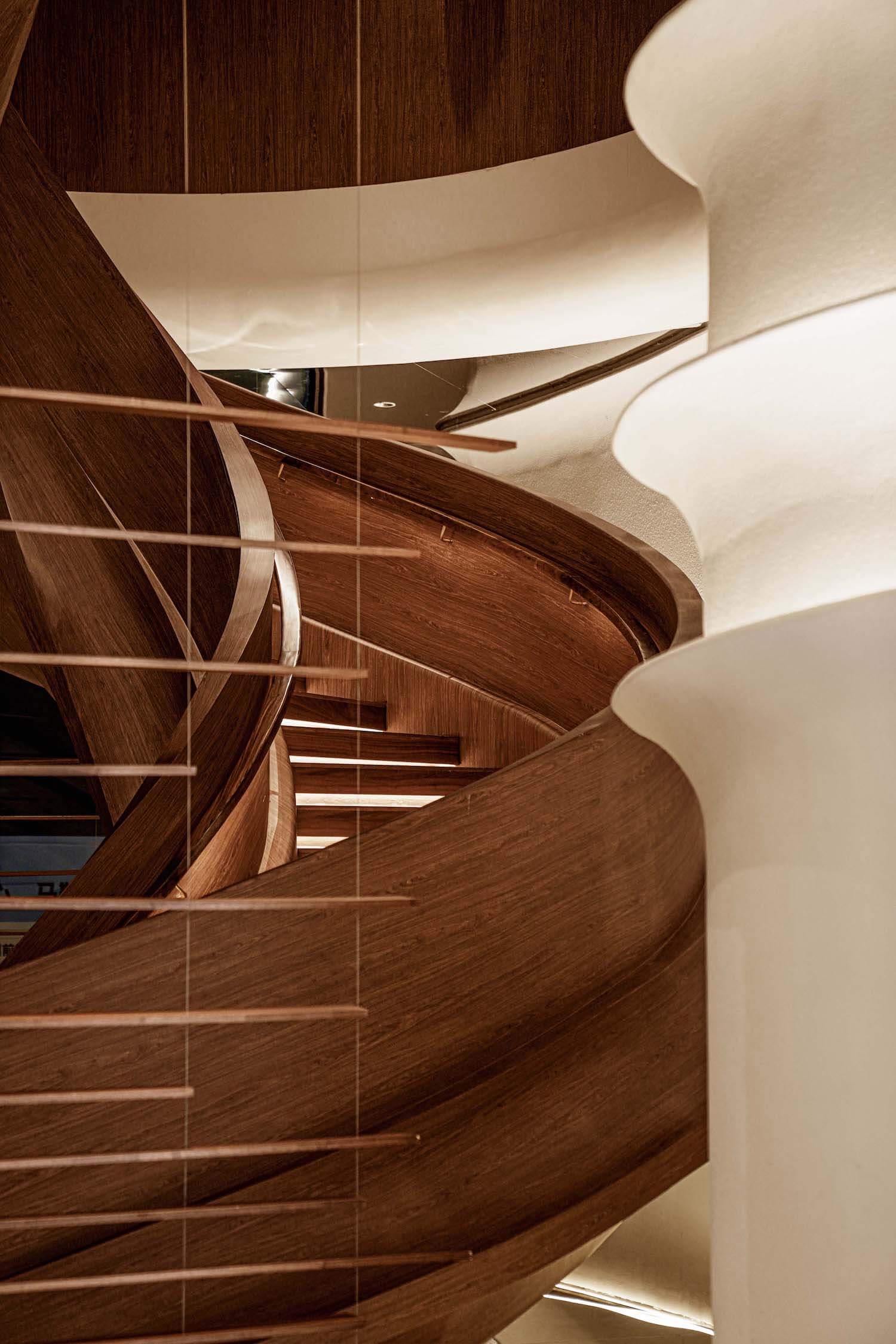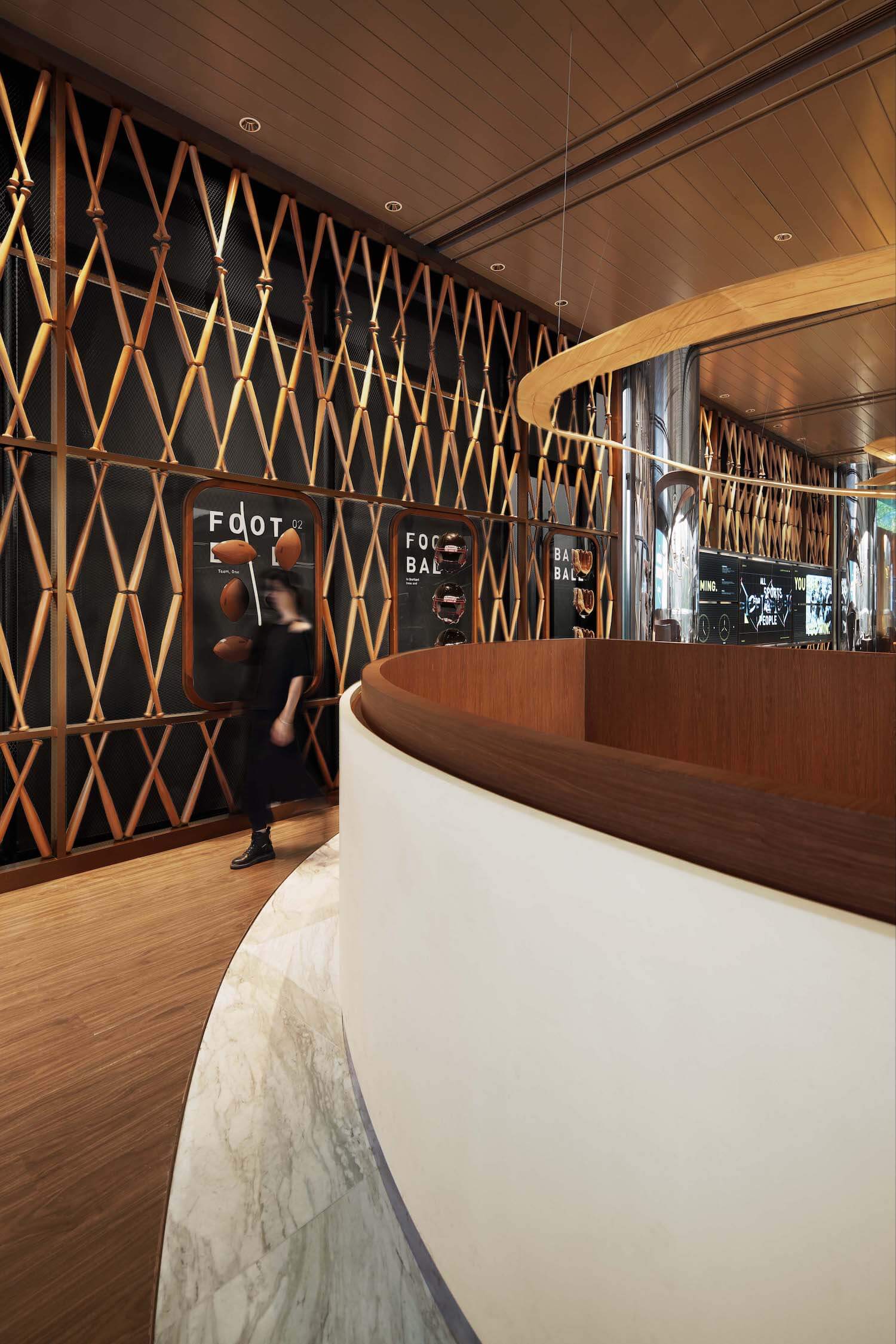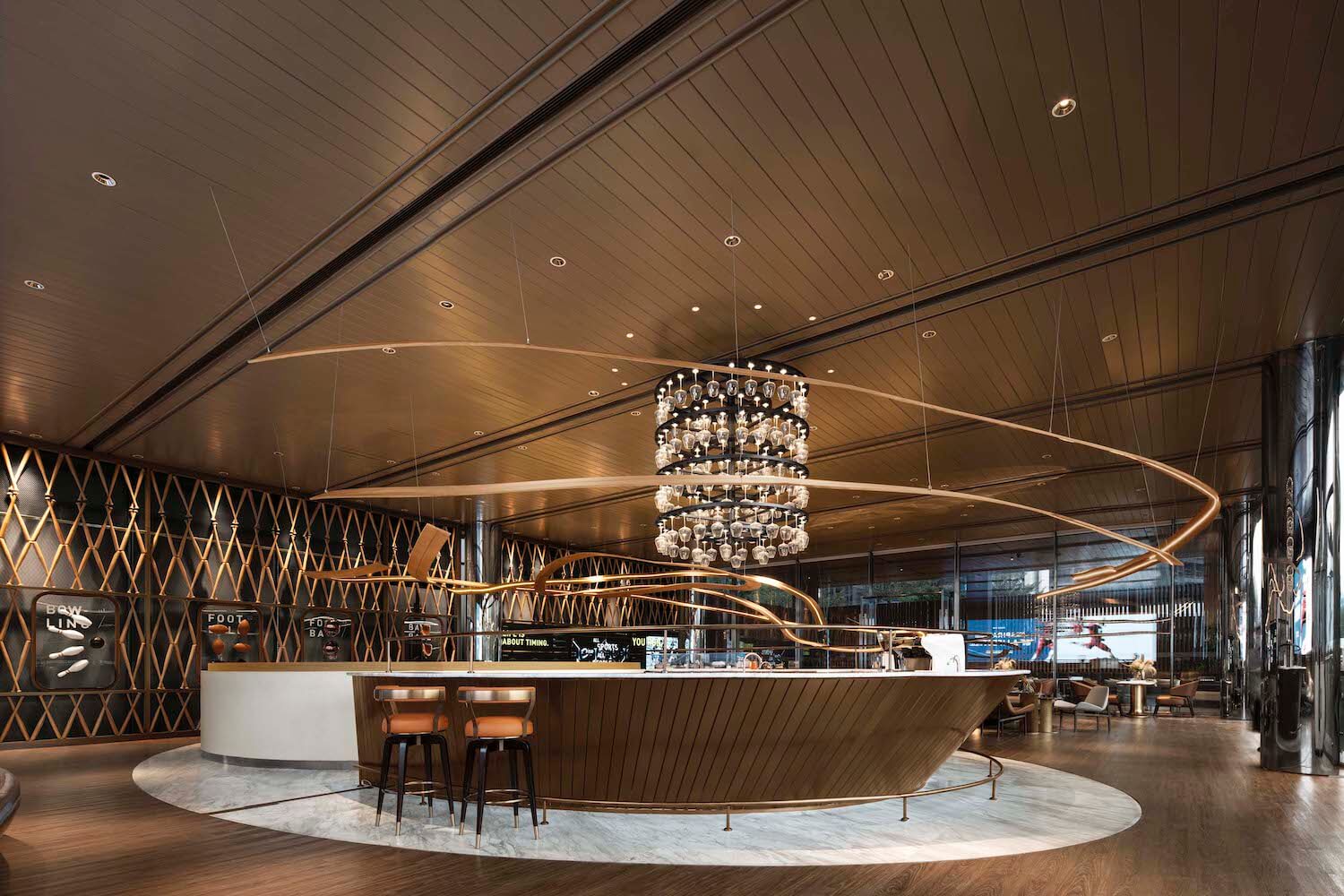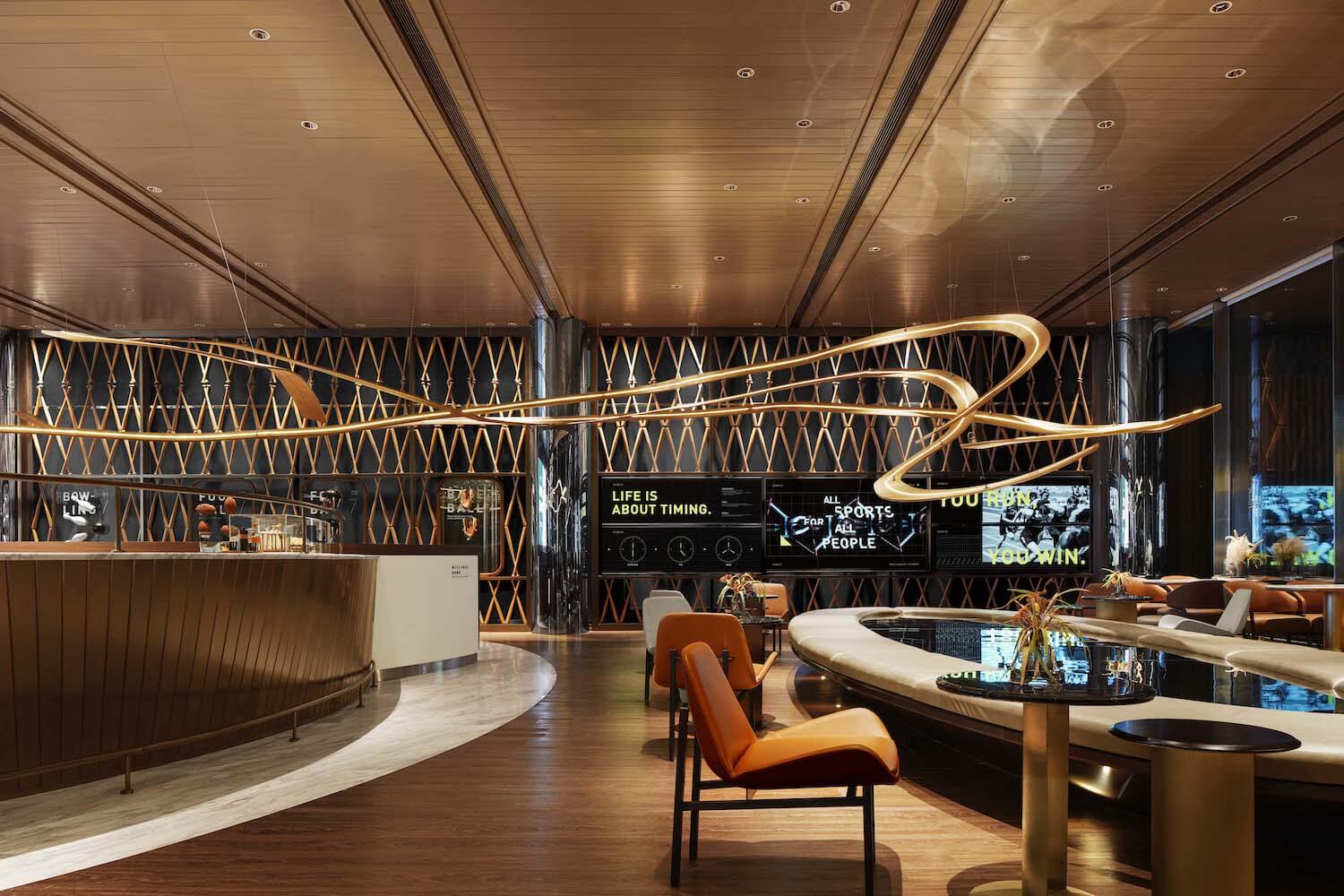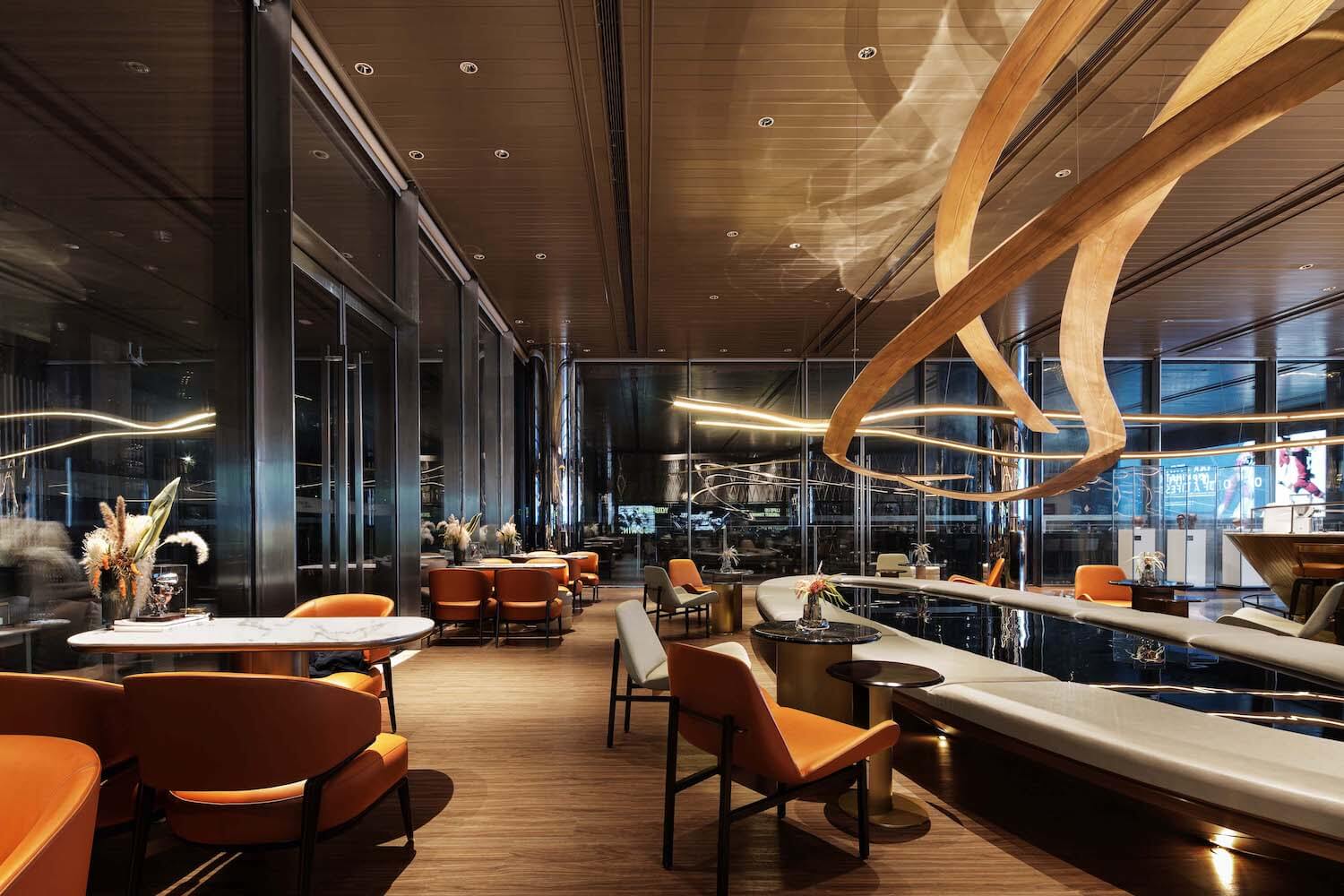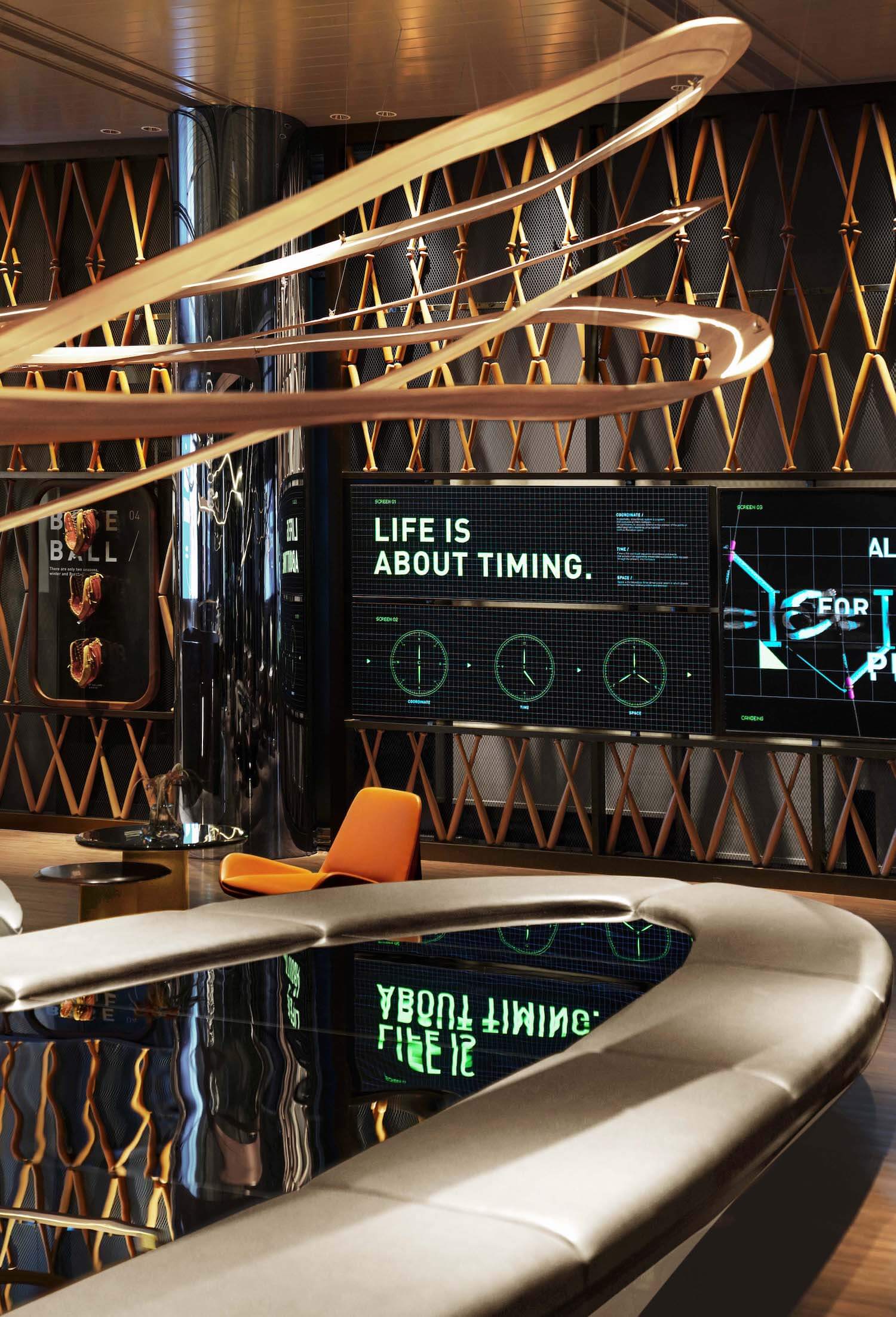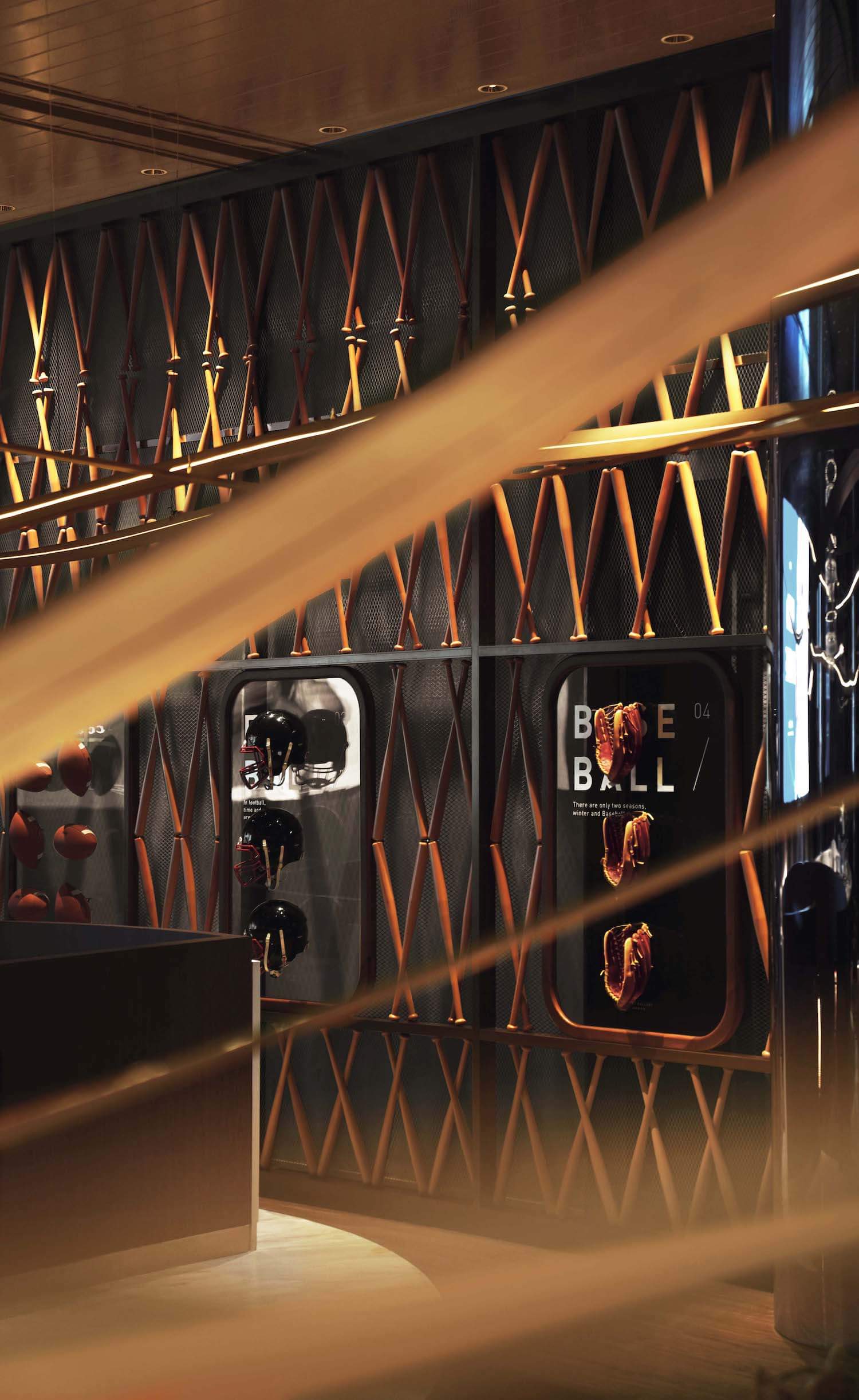 ---