Cuaik CDS: In the world of design and architecture, the pursuit of originality is a constant challenge that drives creative professionals to explore new horizons. Each project is an opportunity to blend functionality and aesthetics on a blank canvas, and this case is no exception. Here, our goal is clear: to create a monochromatic space that breaks with conventions and distinguishes itself from traditional kitchens.
In this project, the color red emerges as the central element, defying expectations and transforming the visual experience of the space. But why red? Beyond its aesthetic appeal, this choice serves a deeper purpose. Red becomes a beacon that guides our attention to the focal point of the house, a space that promotes interaction and connection within Design House.
Upon entering this space, our eyes are immediately drawn to a majestic arch that serves not only an aesthetic function but also pays homage to traditional Mexican architecture. Arches have been an iconic element in this architecture throughout history, and this contemporary reinterpretation is a living tribute to that rich heritage.
Inside the arch, a rustic wooden shelf becomes an essential piece. It not only serves as a display space for kitchen accessories and decorative elements but also establishes a connection with traditional Mexican craftsmanship. This shelf adds warmth and personality to the environment, highlighting the beauty of wood in its most authentic form.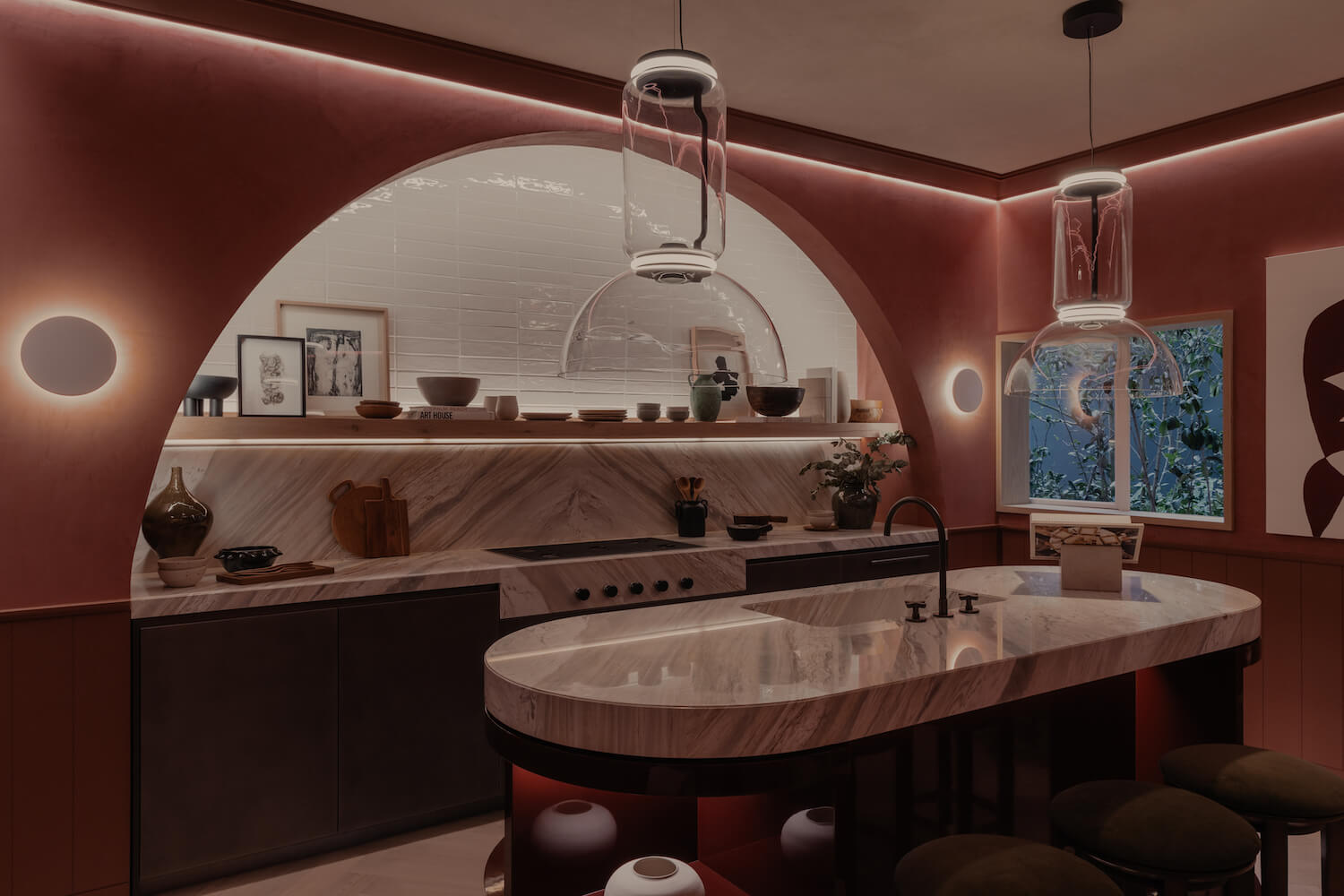 The choice of light-toned tile and Volakas Palissandro marble for the kitchen elements not only adds elegance and sophistication to the space but also creates a stunning visual contrast with the dominant red. The juxtaposition of these materials demonstrates how the combination of elements can generate an exceptional visual and emotional balance.
Lighting is a fundamental aspect of any design, and in this project, Flos lamps play an essential role. Their transparent design allows them to harmonize with the architecture of the space without competing, while simultaneously adding a dose of elegance and style. They are discreet yet unwavering witnesses to an unwavering commitment to design excellence.
In summary, this project represents a bold journey in the world of design and architecture. From the choice of red as a focal point to the incorporation of traditional and contemporary elements, this creation demonstrates that creativity knows no bounds when it comes to challenging conventions and exceeding expectations. This monochromatic space is not just a kitchen; it is an expression of identity, a tribute to cultural heritage, and a beacon of originality and style in the world of interior design.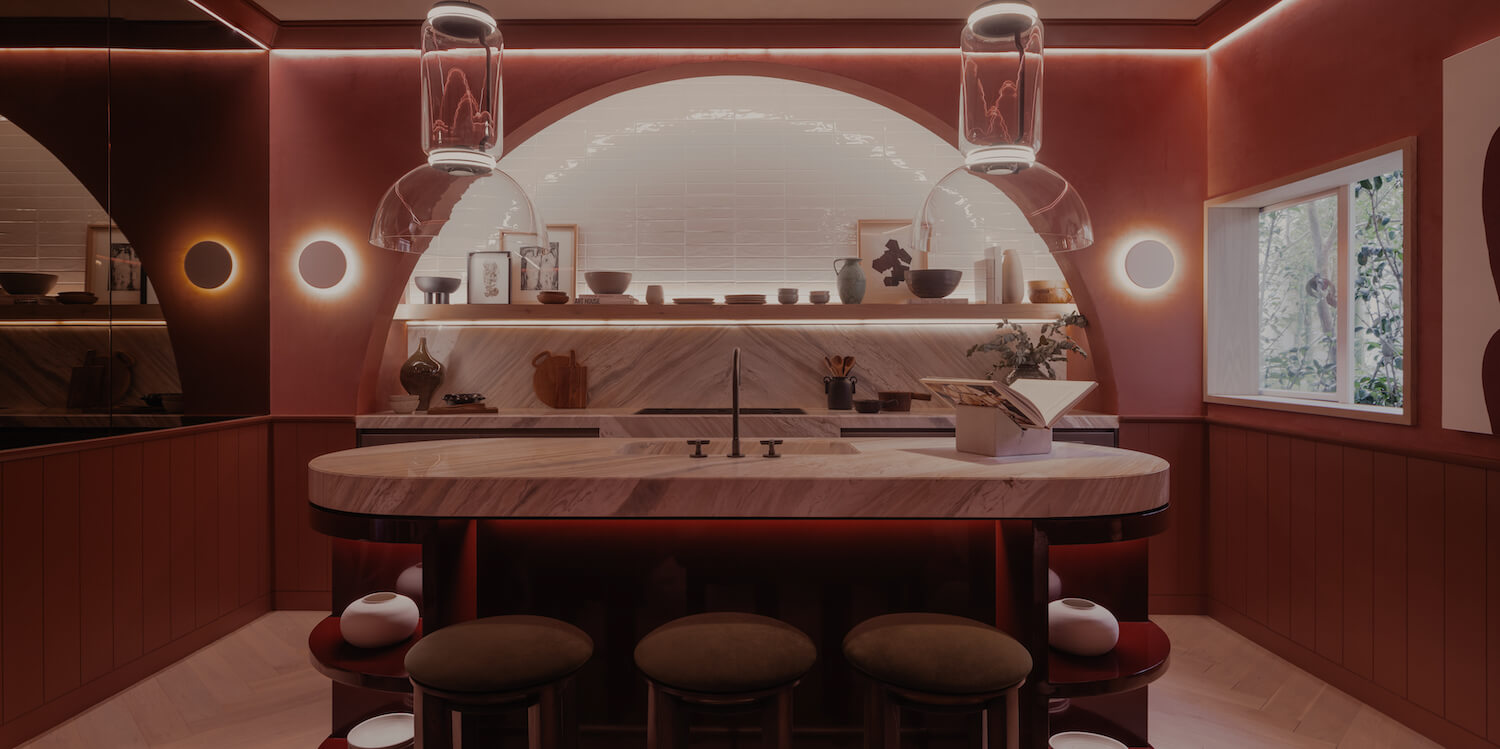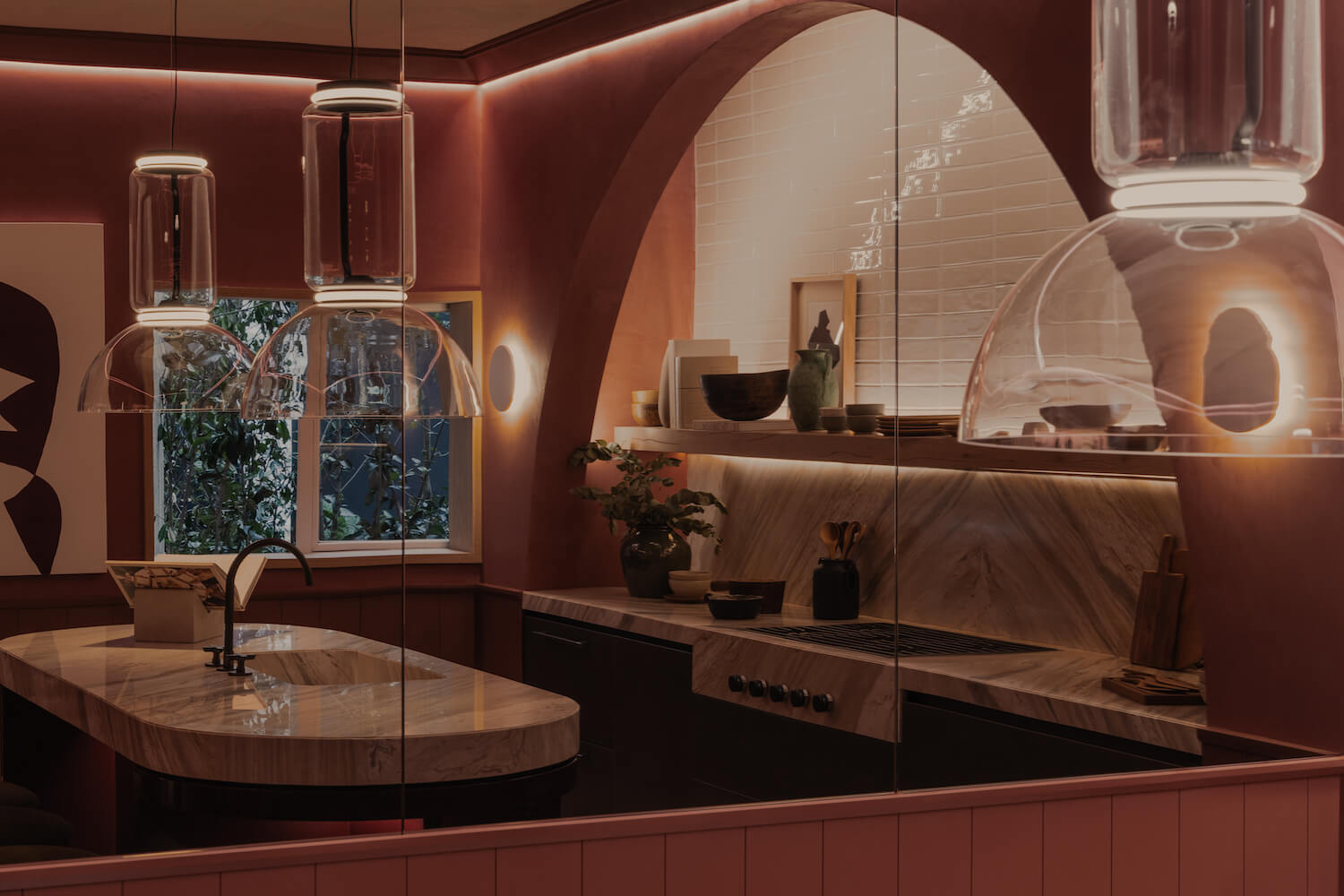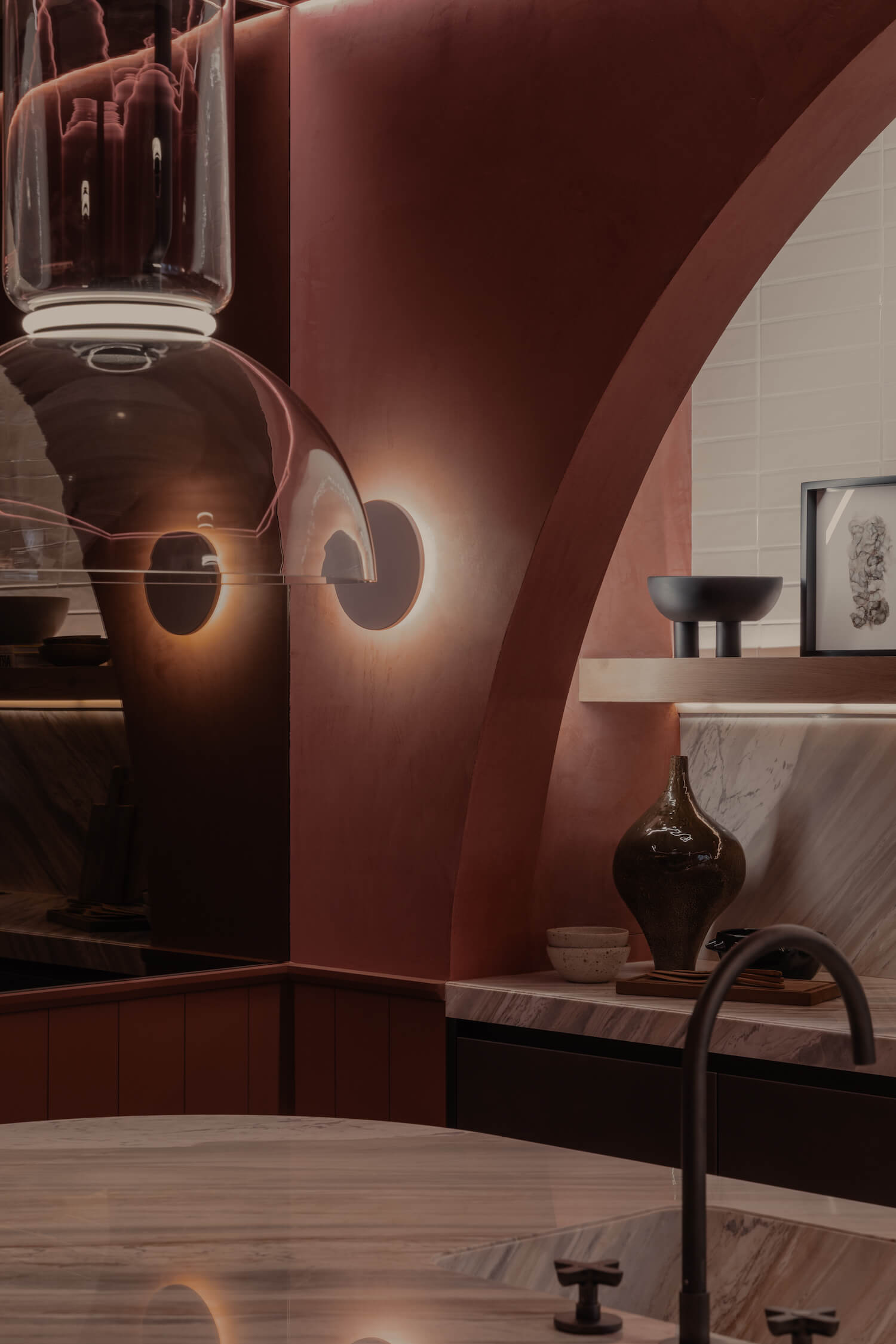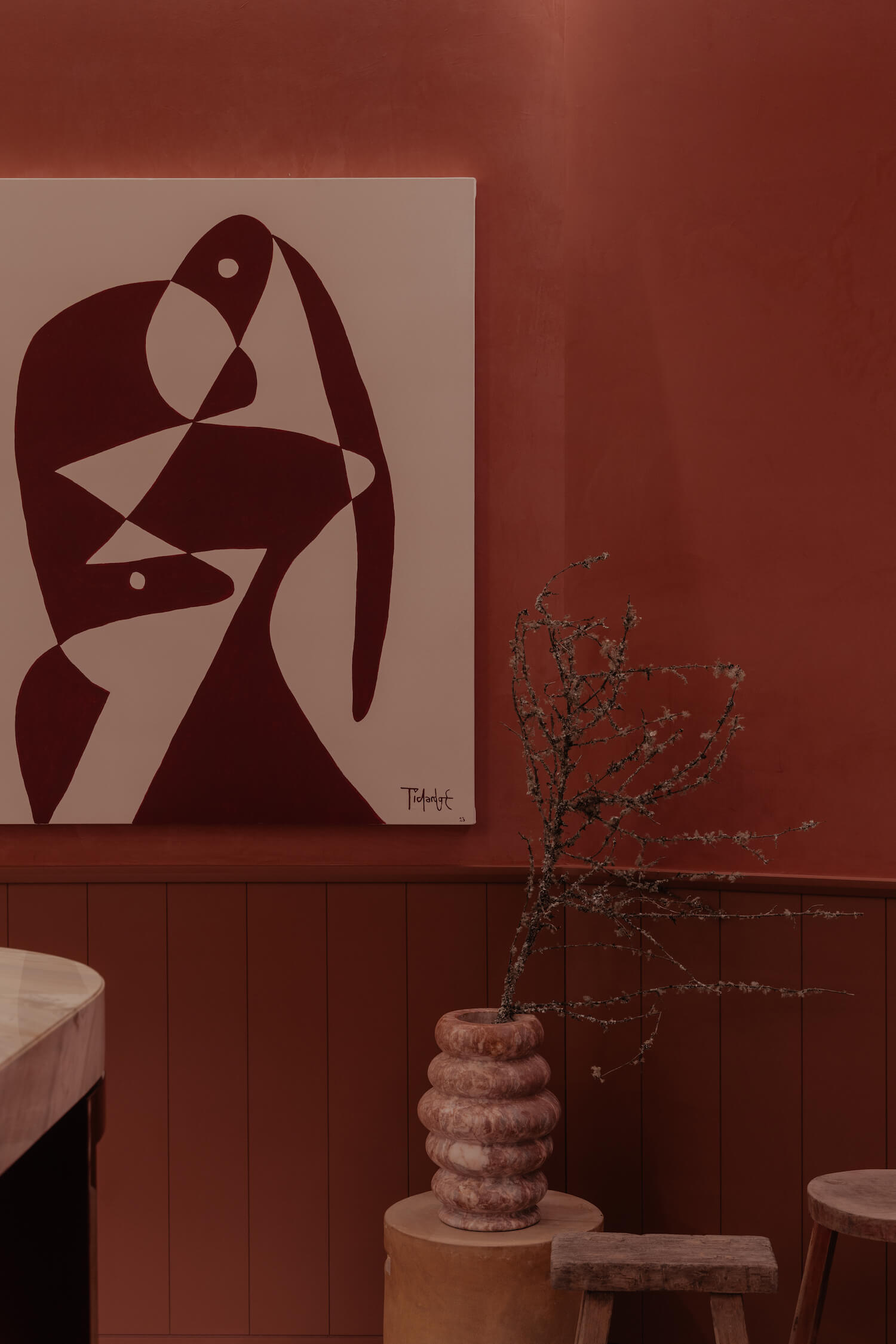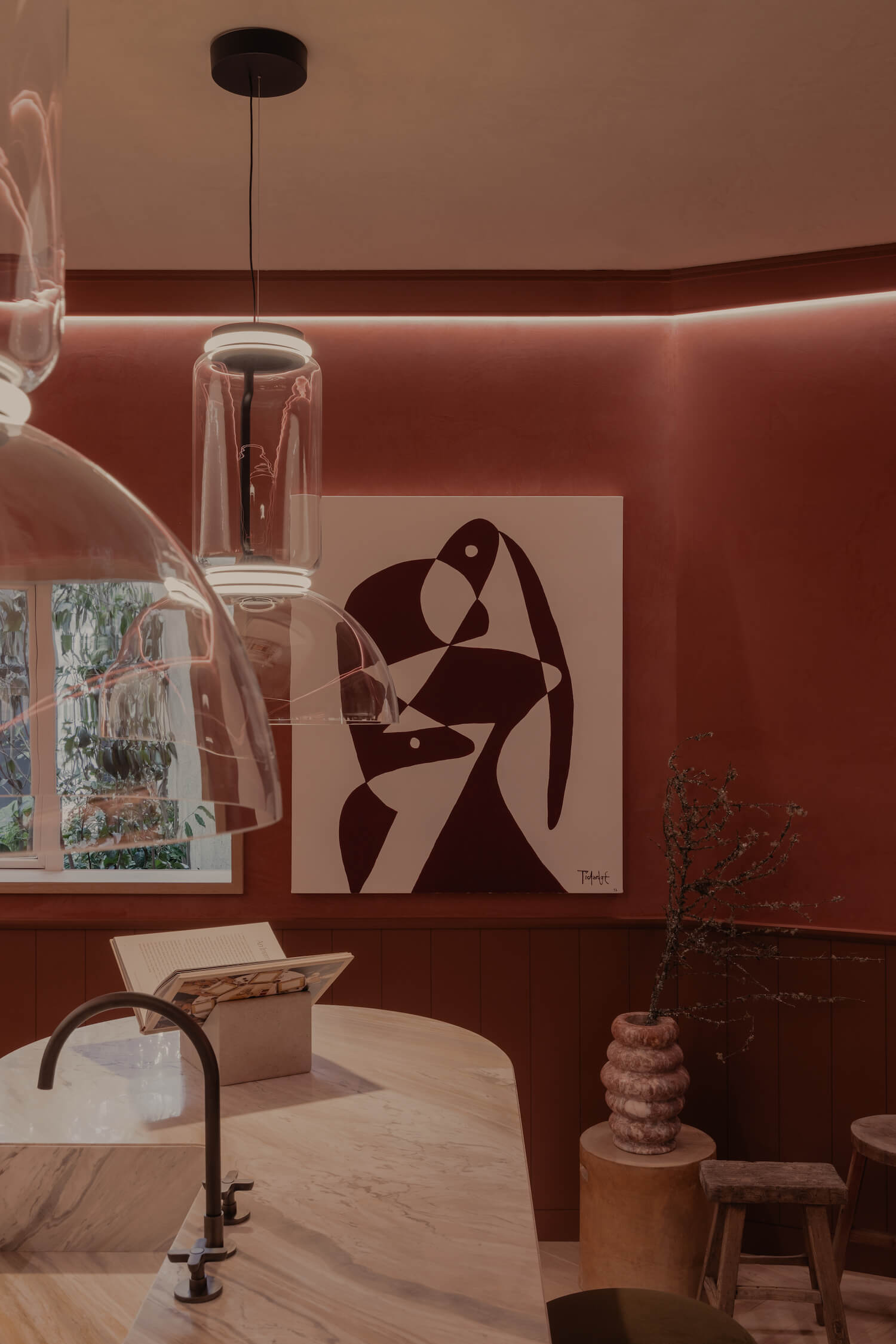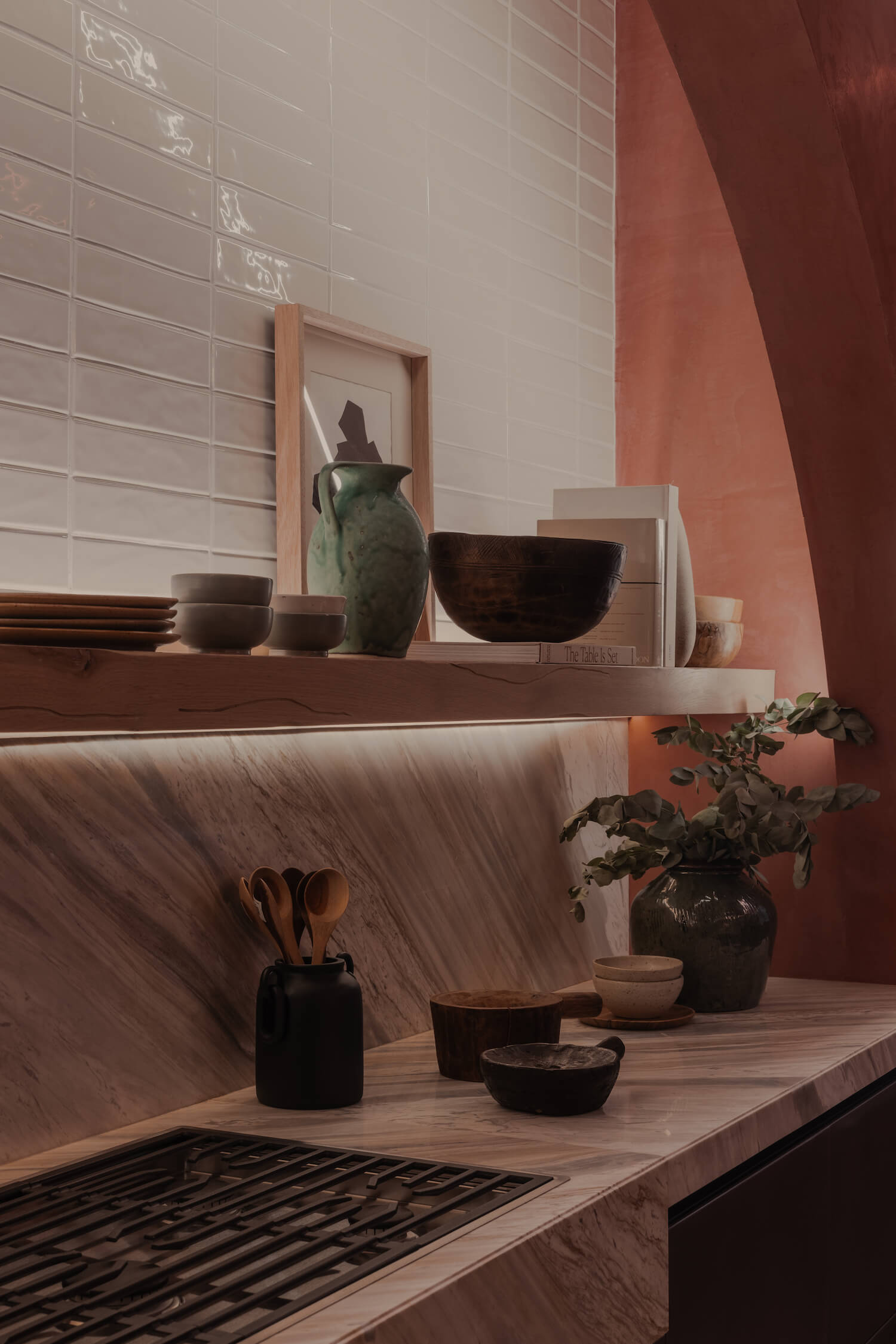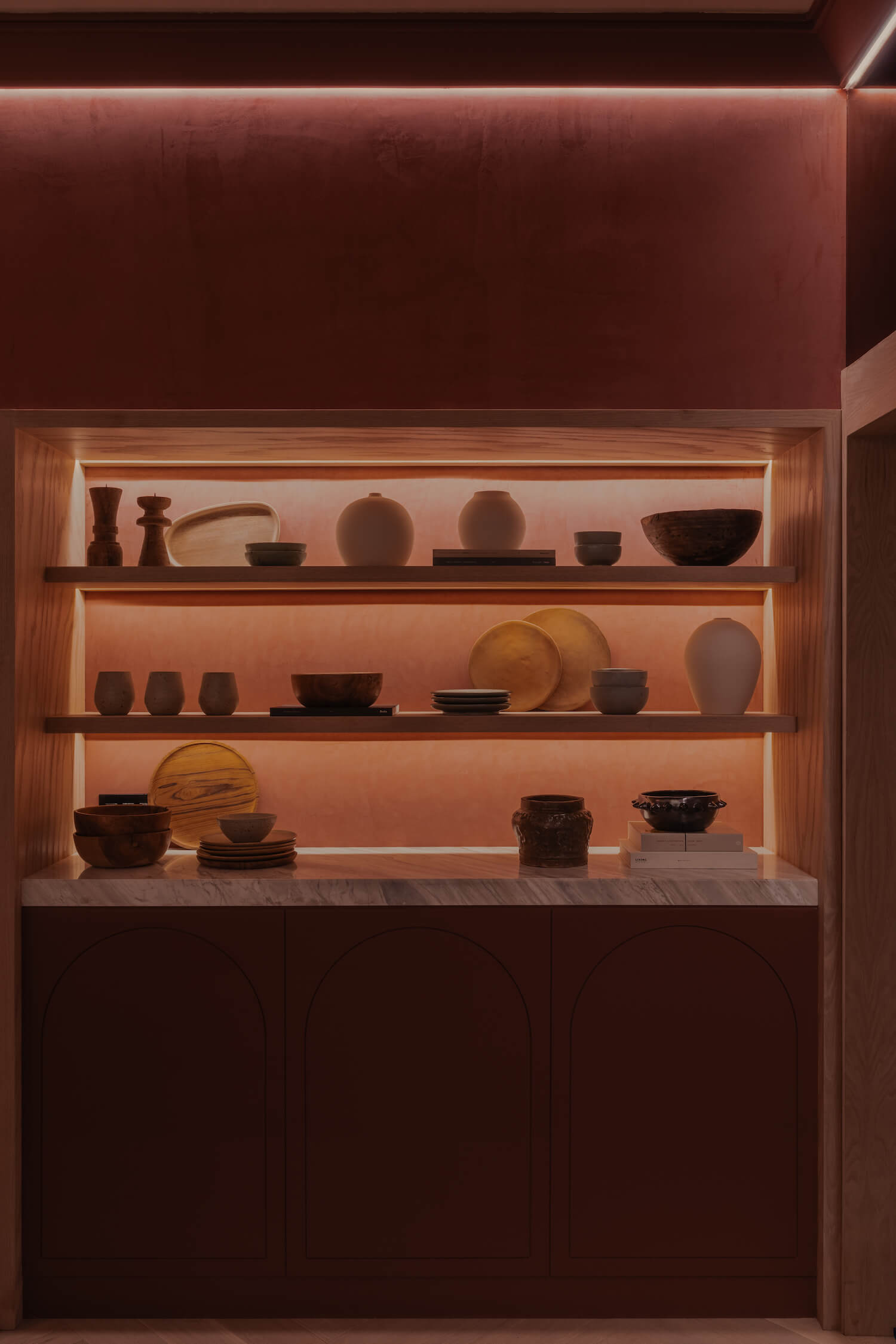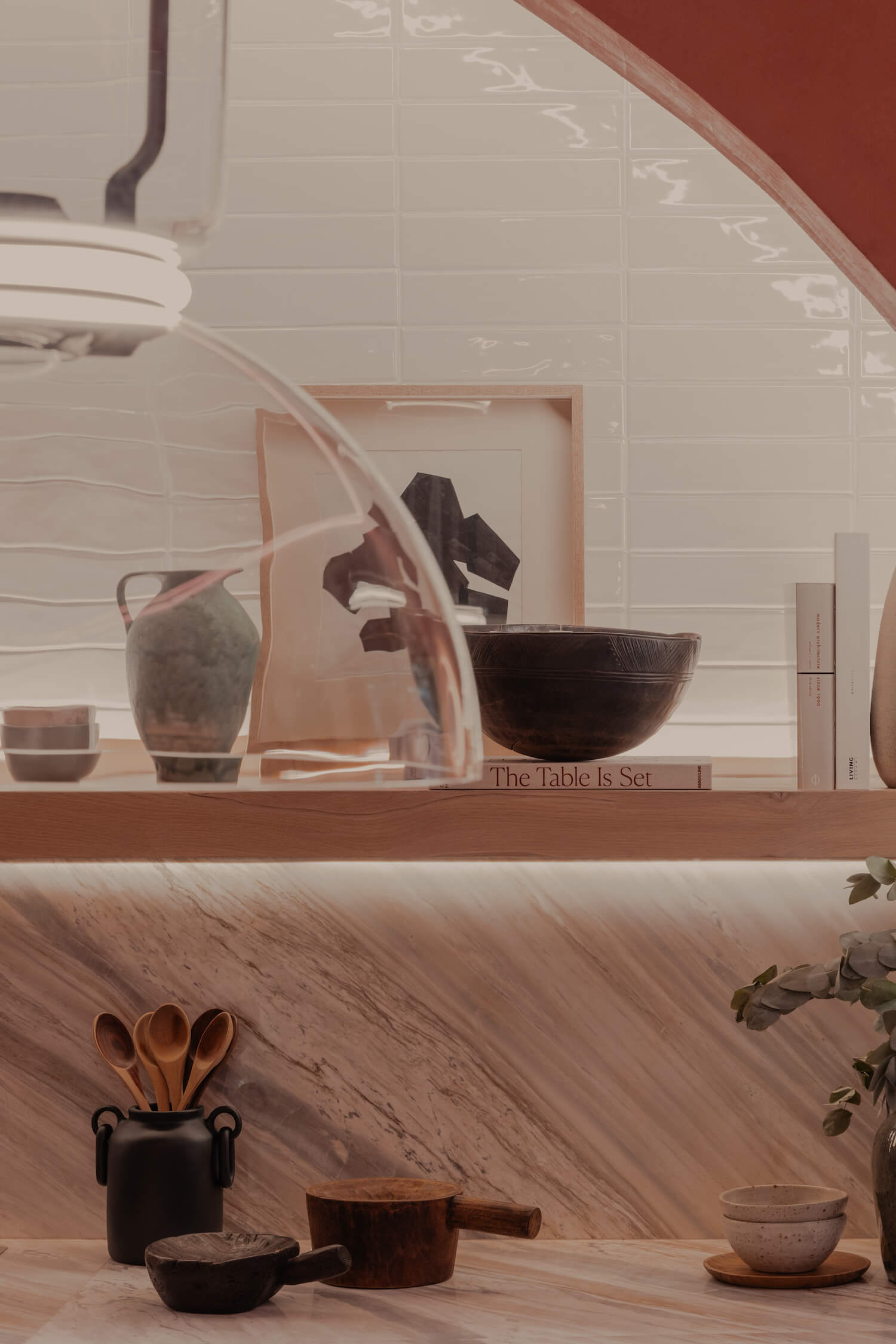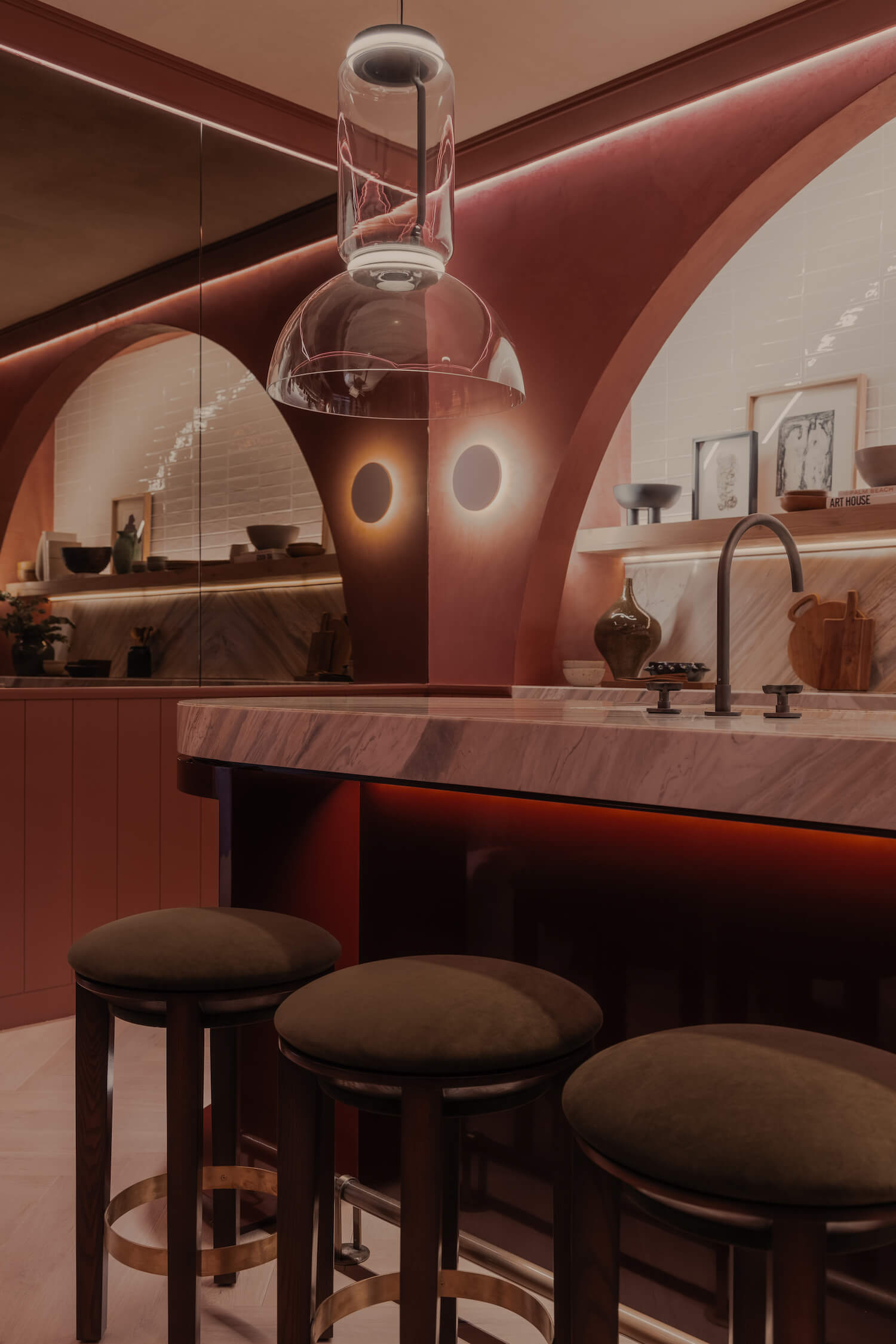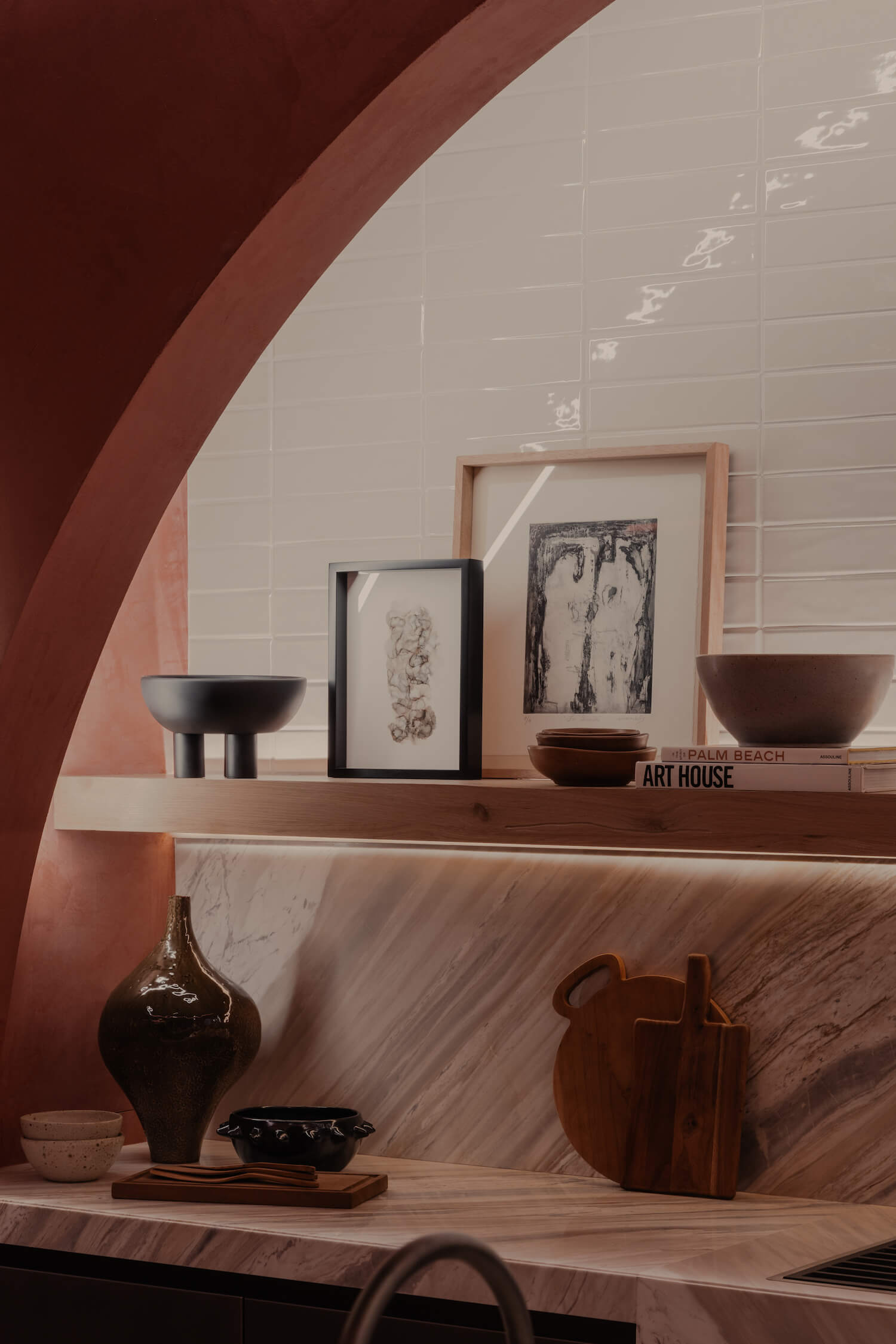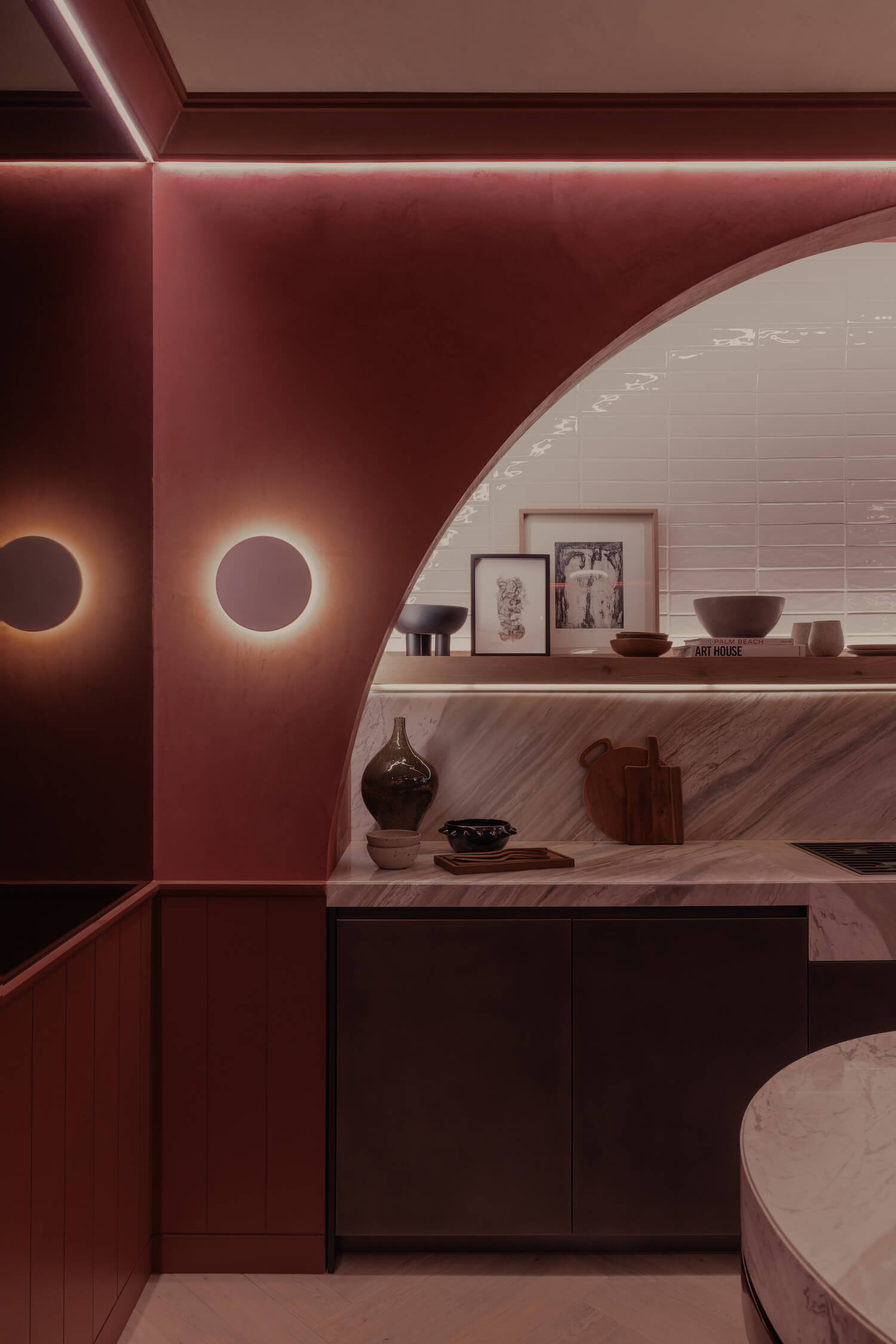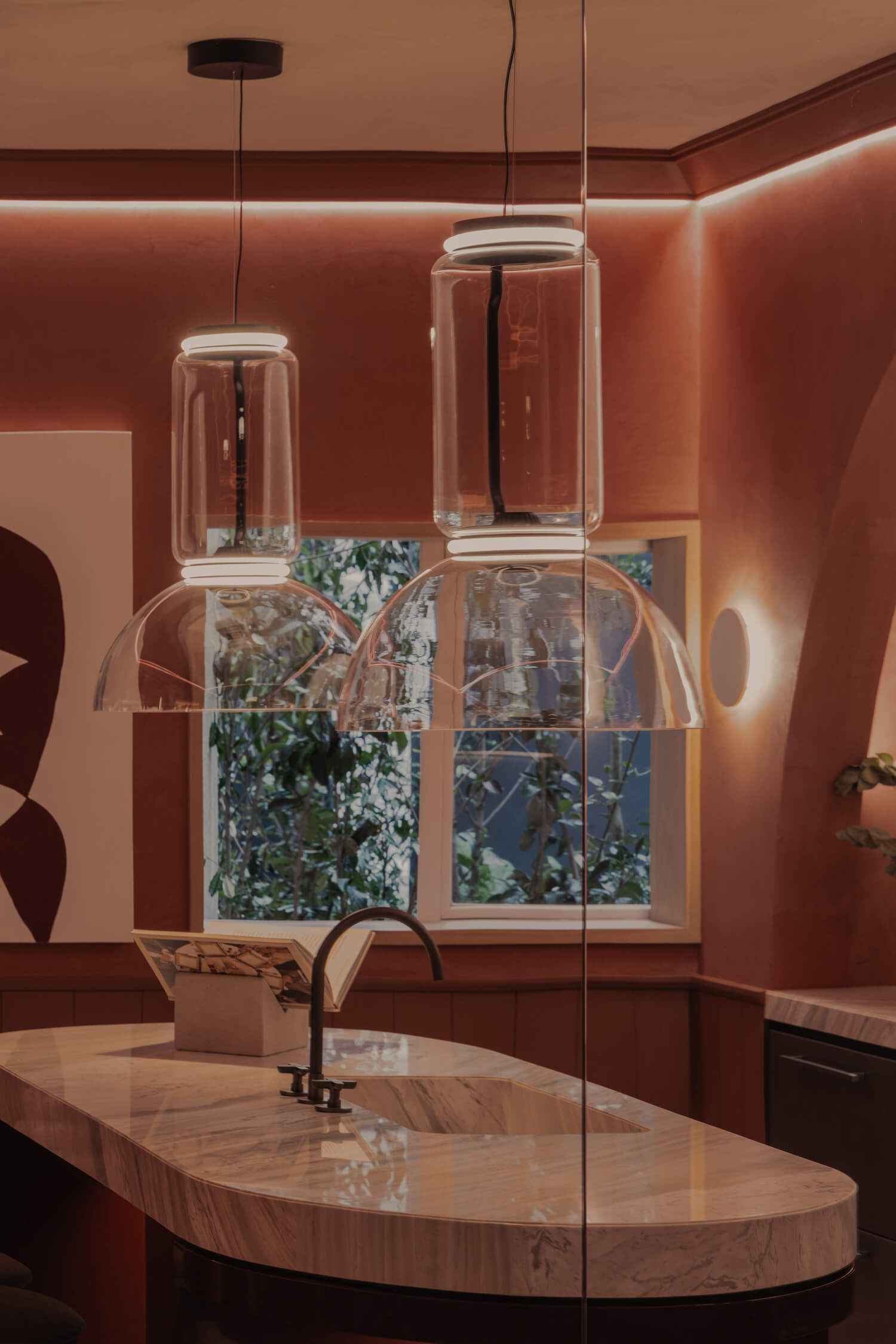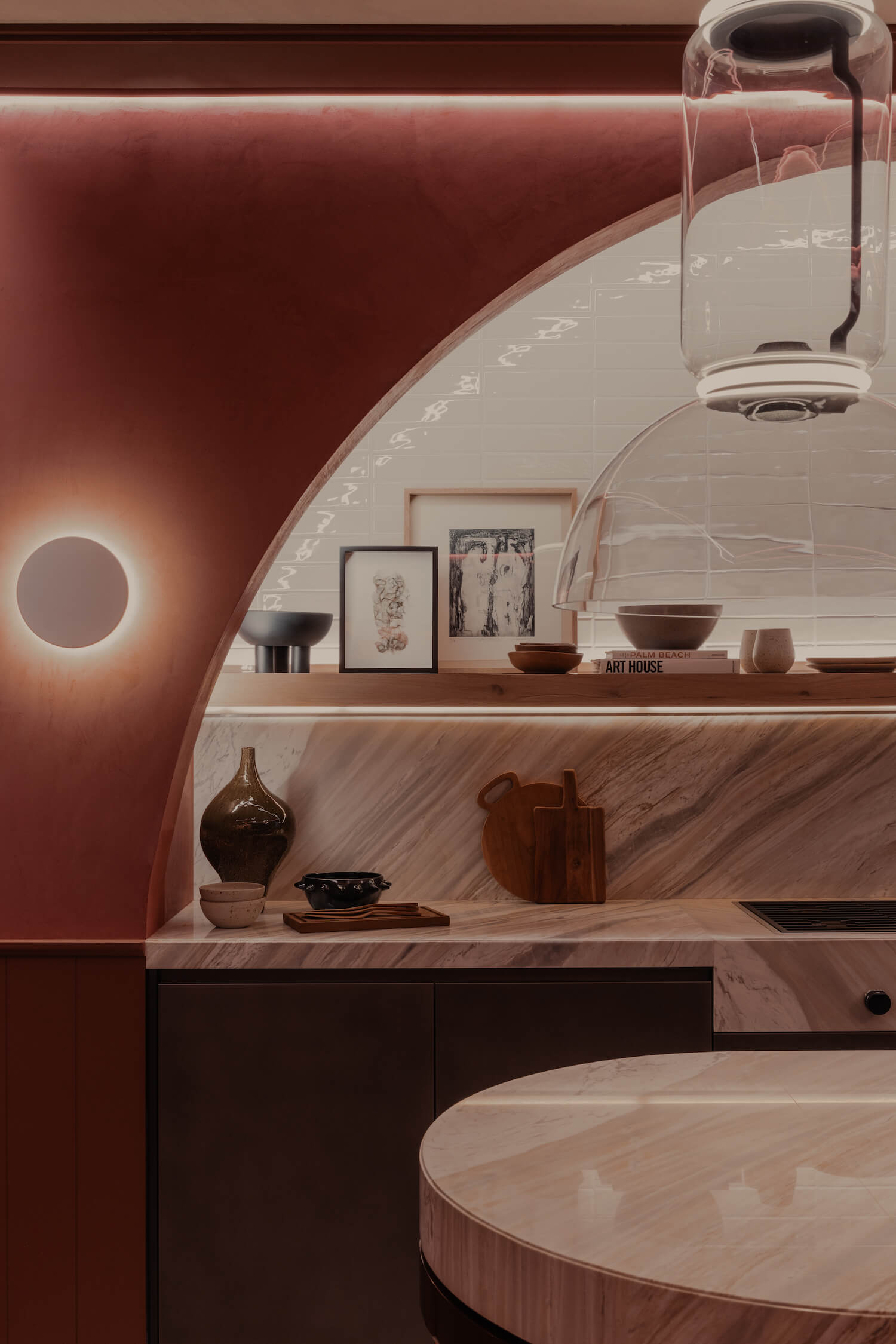 ---