Variant Office: Located with the Dulwich Estate and in Dulwich Village Conservation Area, this modest Victorian cottage underwent a full refurbishment and extension. In it, a pair of perforated brick panels connect the considered interiors with its garden.
The clients loved their garden so our strategy was to move the kitchen to the front of the garden, allowing for a generous living area opening on to the lush garden.
We were keen to maximise the sense of space by connecting rear extension with the garden. The perforated brick panels modulate the view and throw patterns of light across the room. They also allowed a secure method to continuously ventilate the house in the summer.
The large pivot door sweeps open to invite the garden into the home. Colour was the central theme in the design of this house, from the orange door against the muted grey brick to the bold blocks of green and blue that lead you through the spaces. The house steps to the rear breaking the space into 3 distinct zones, each naturally lit in different ways to give the space a unique focus.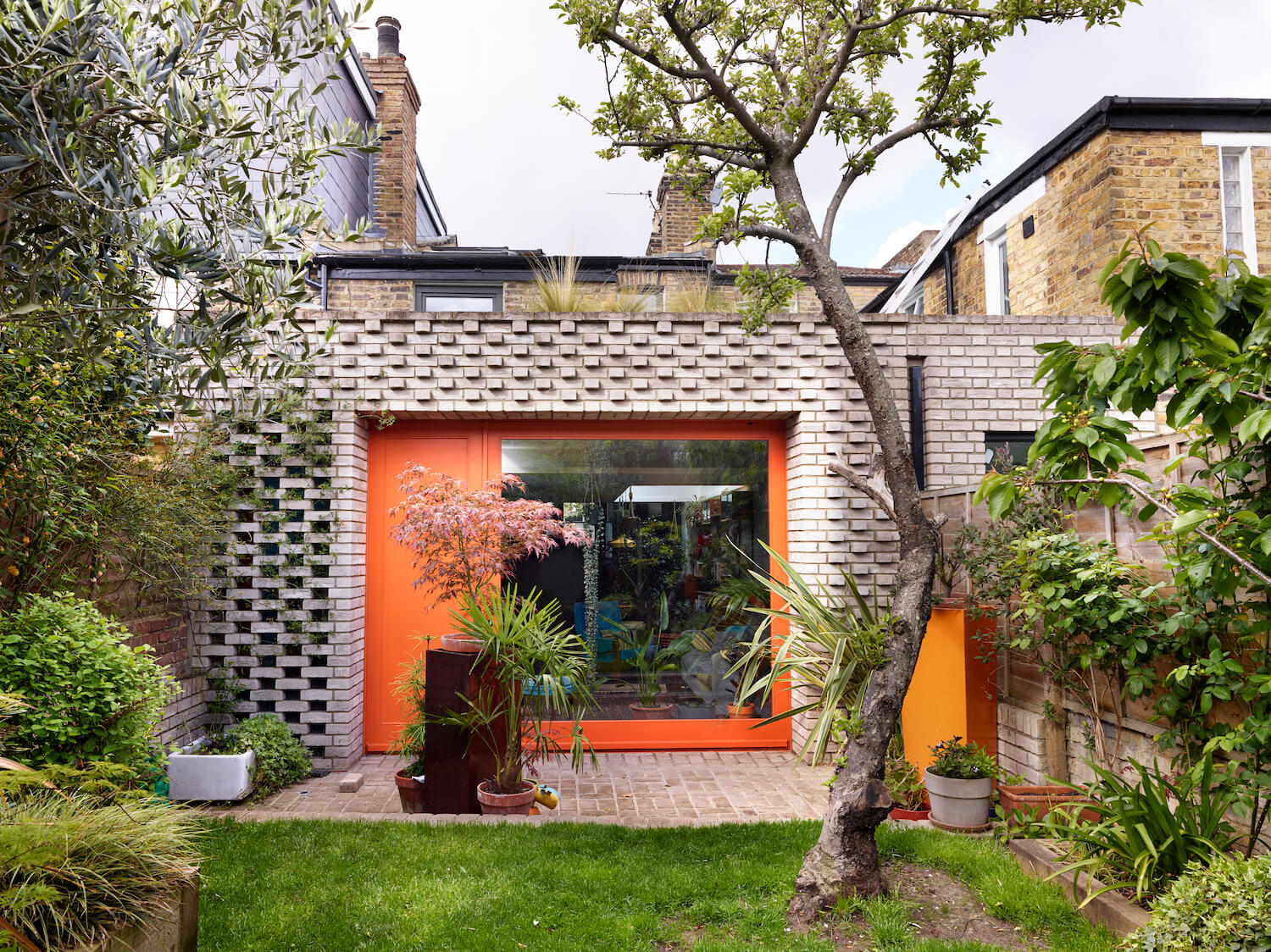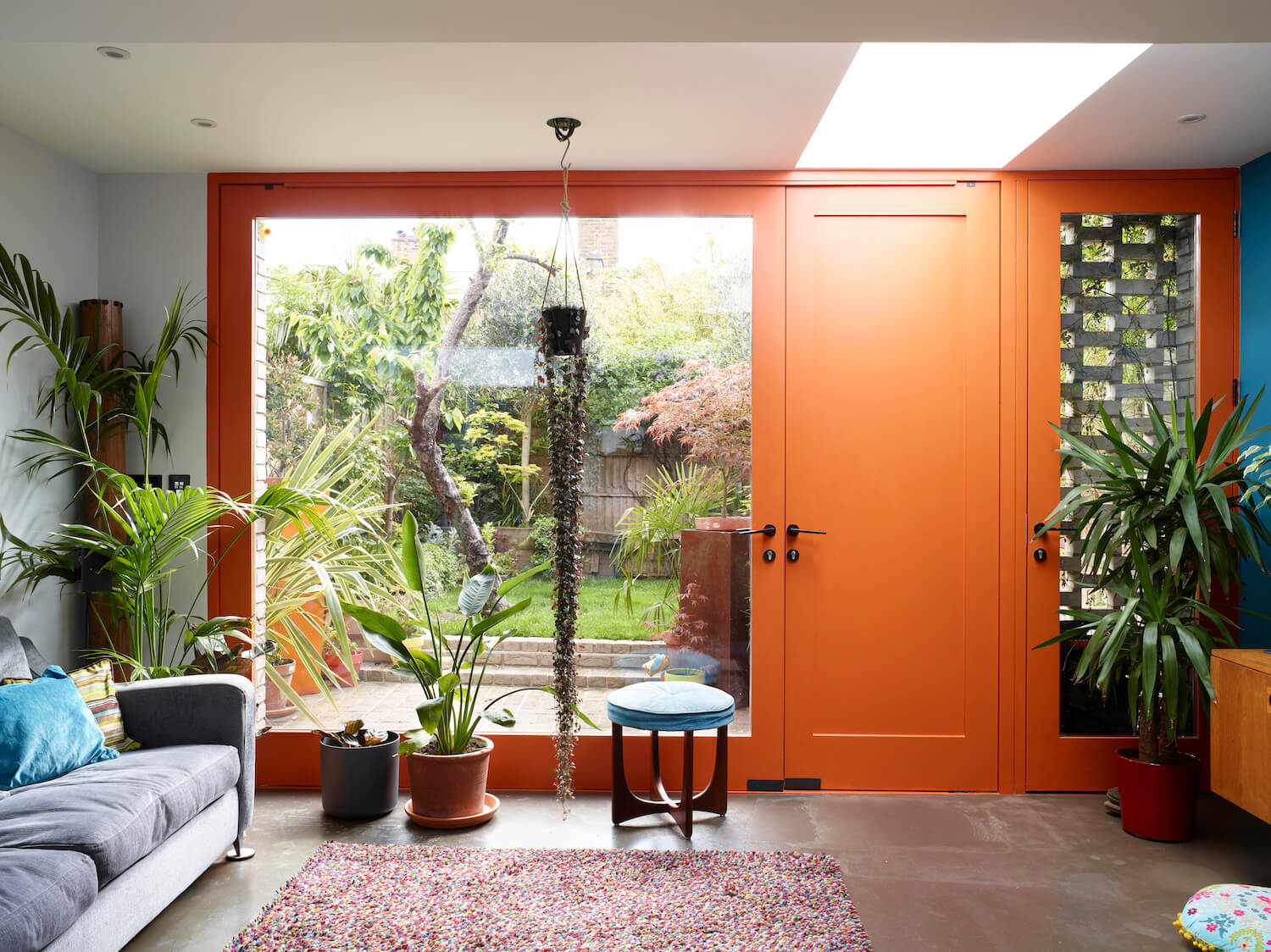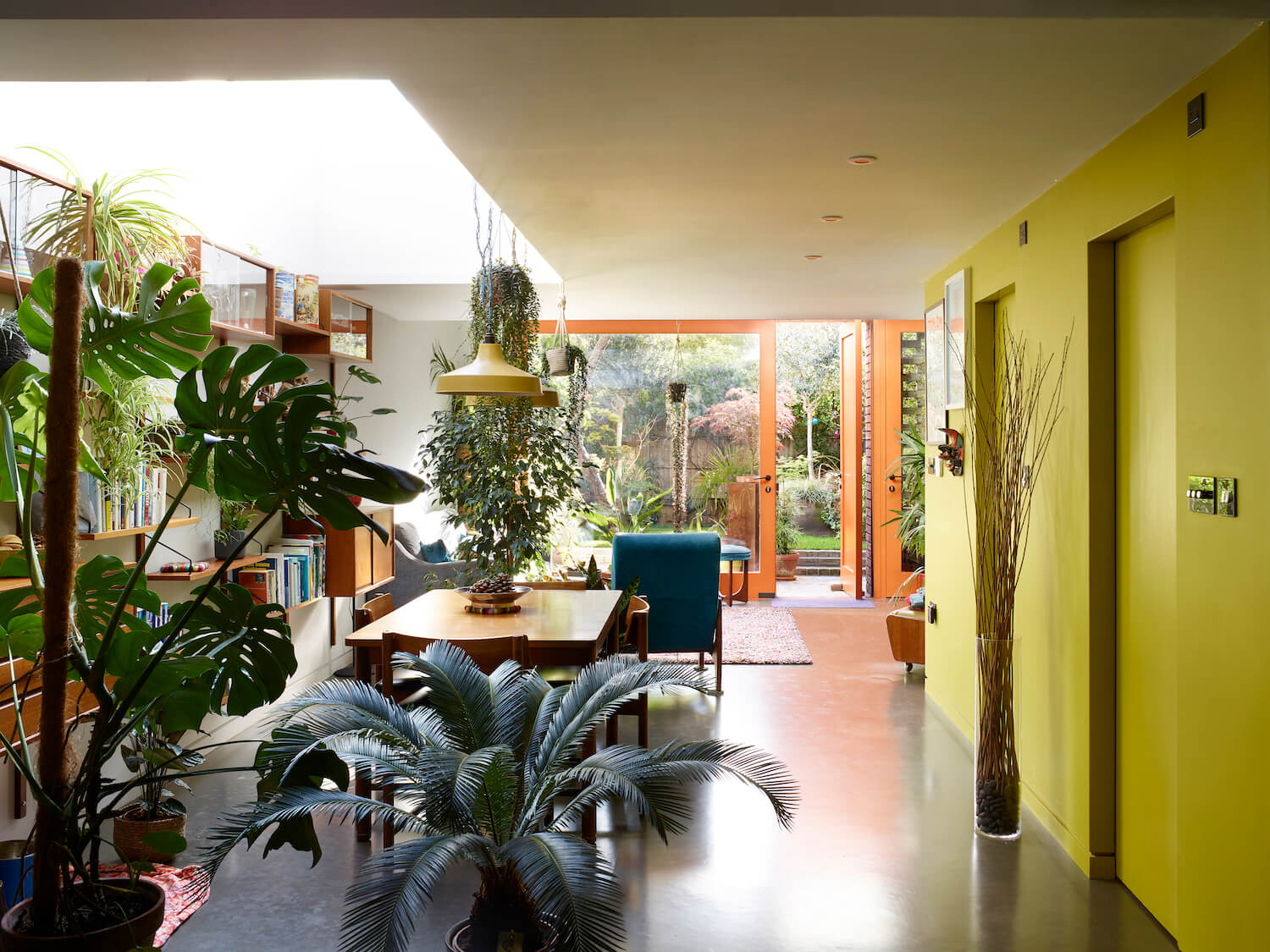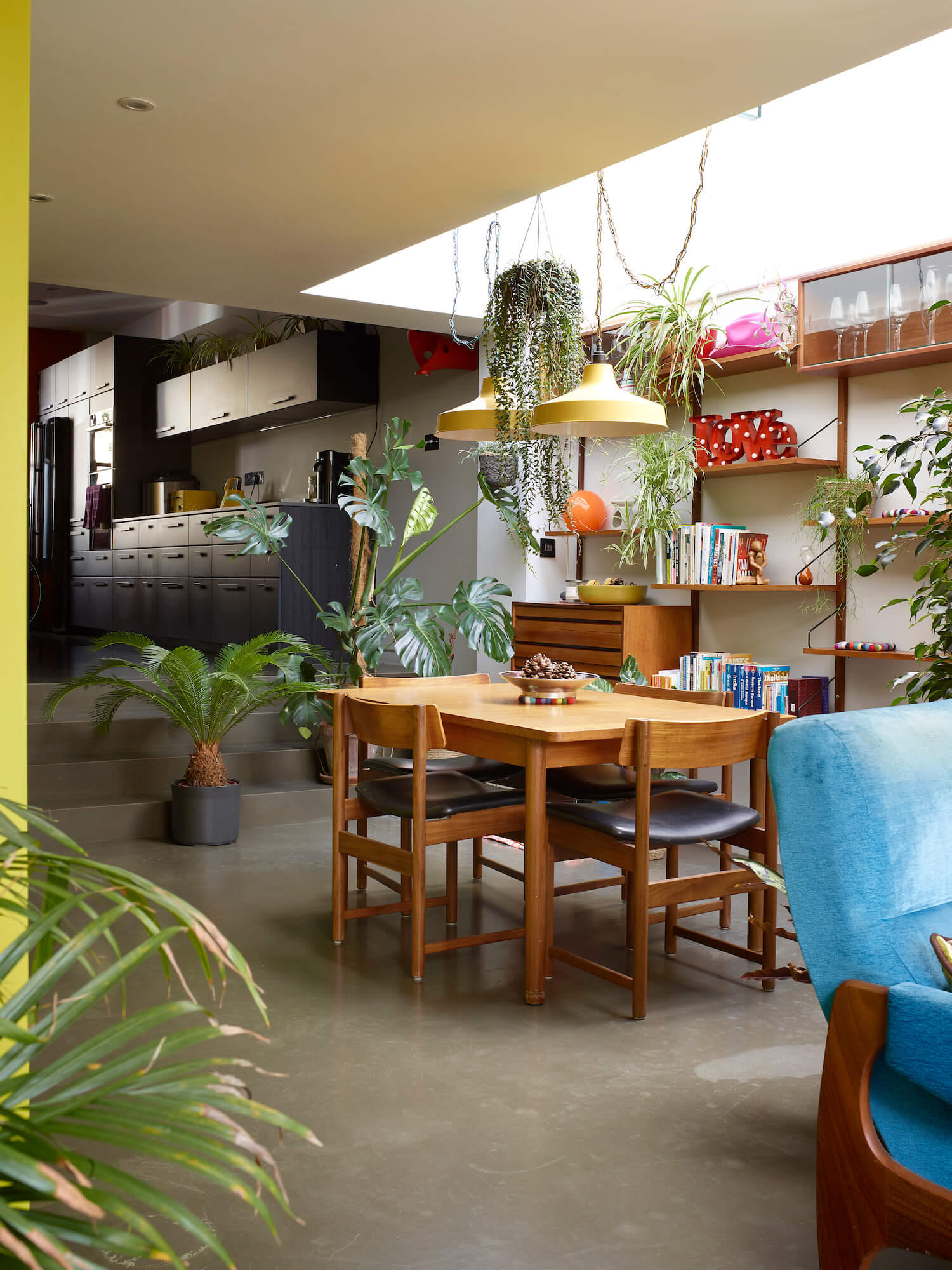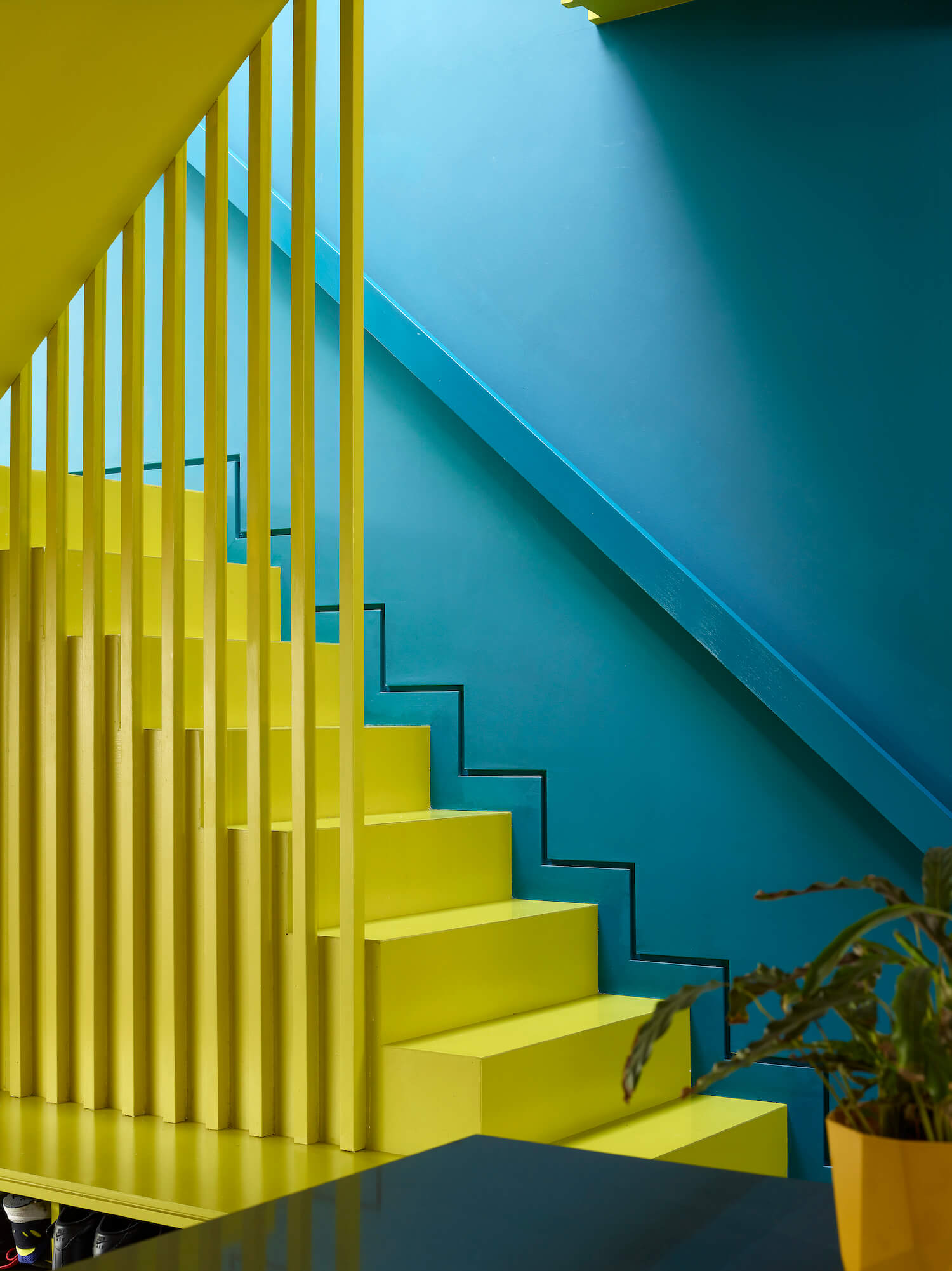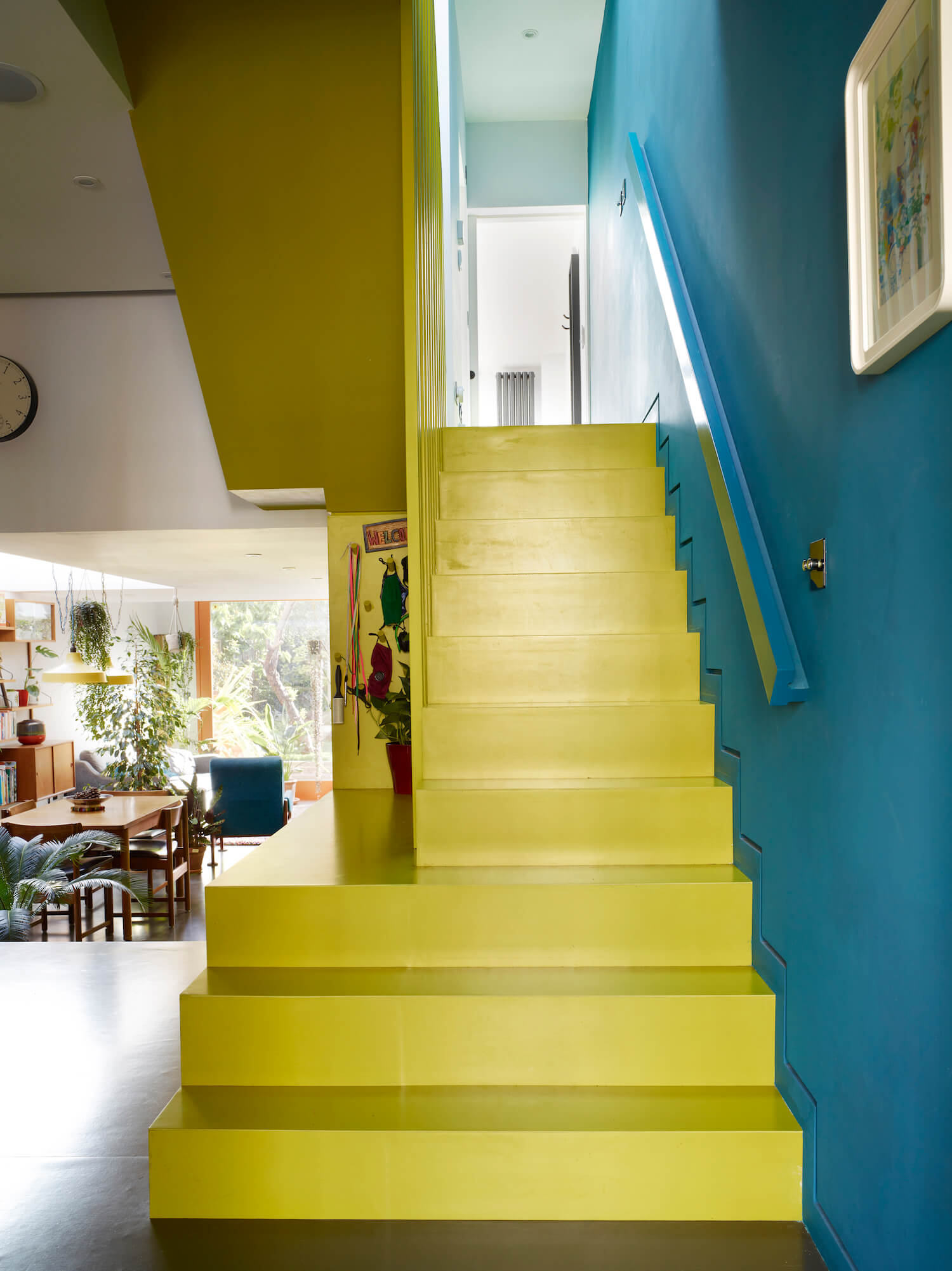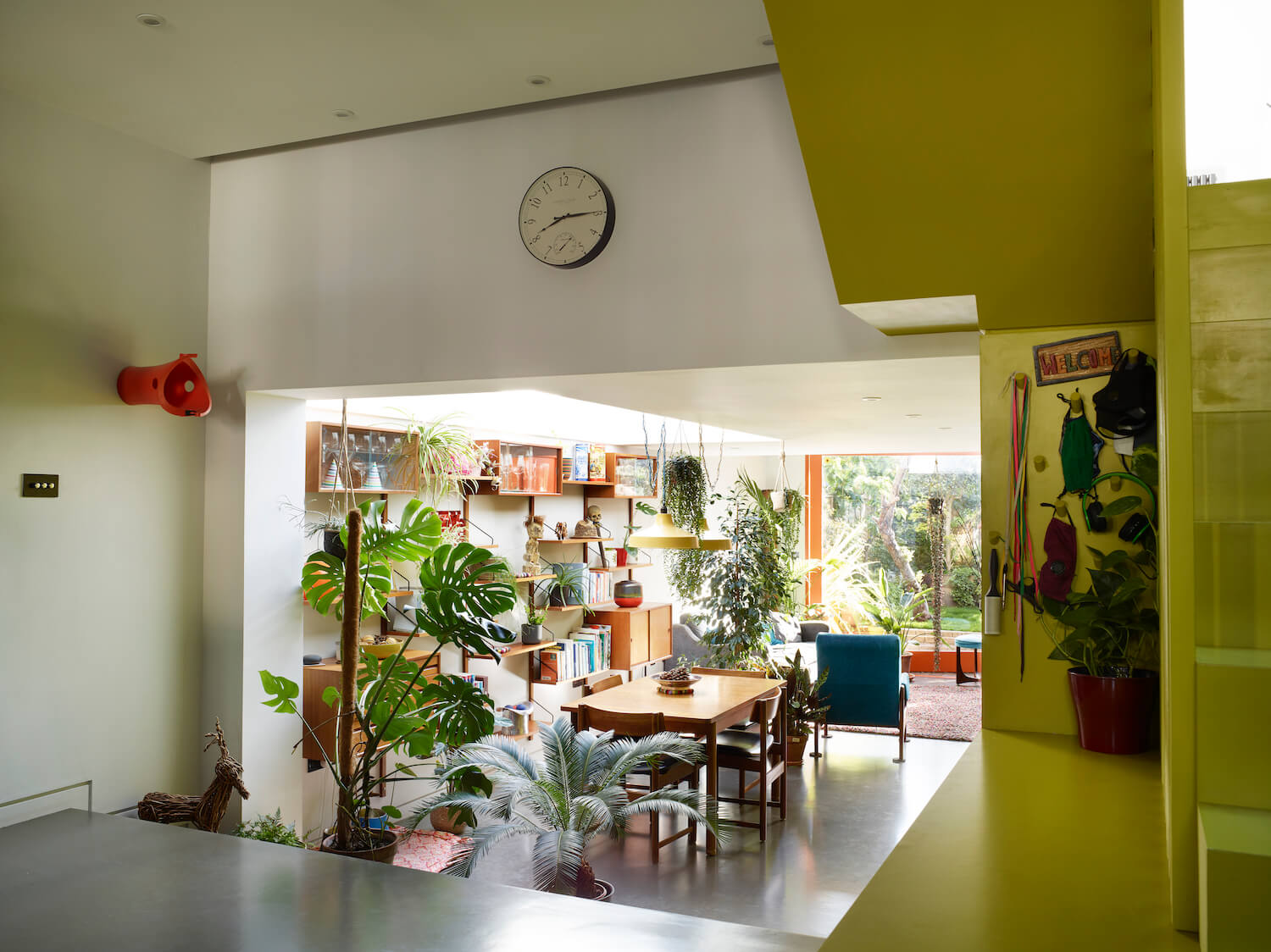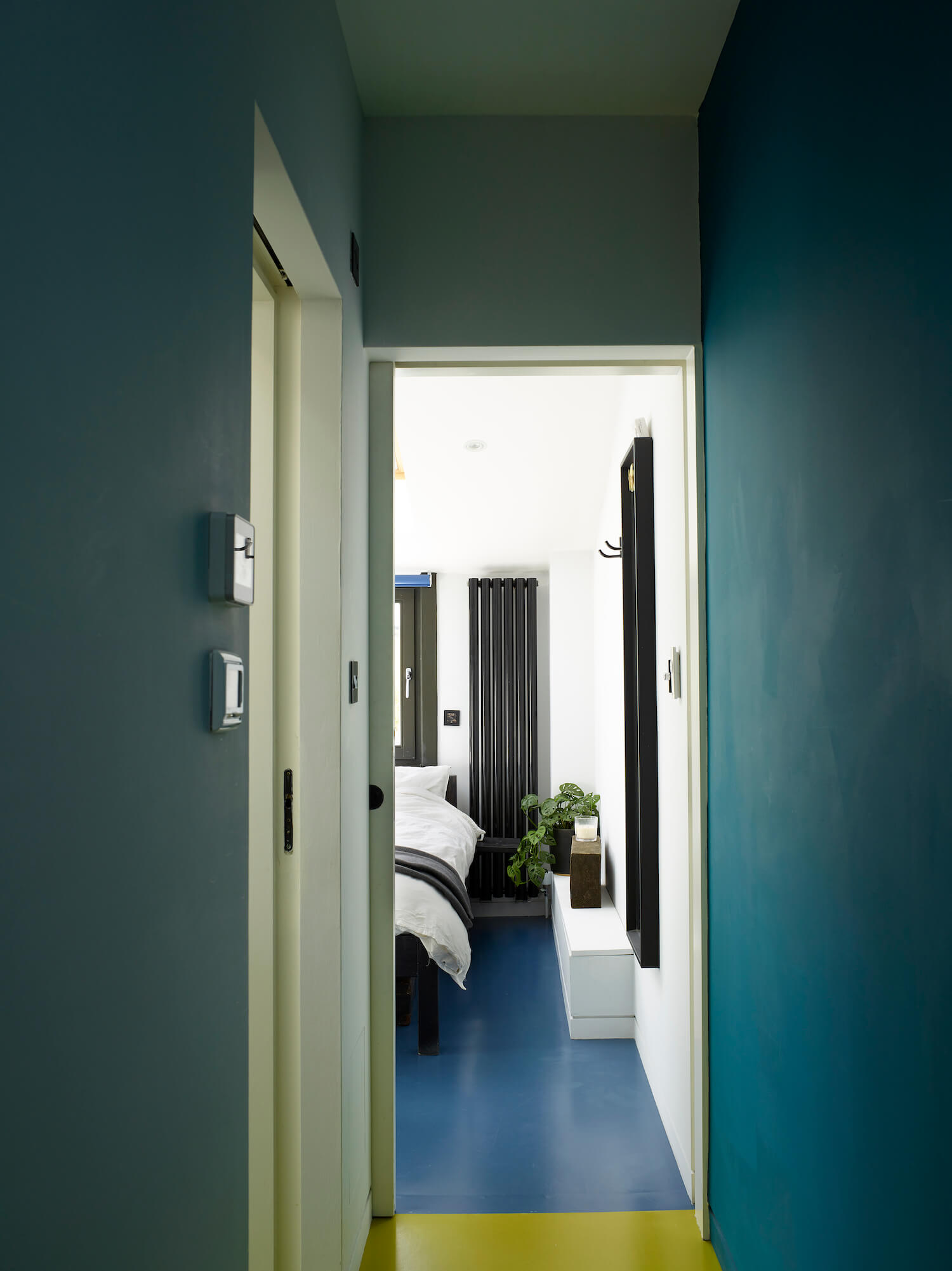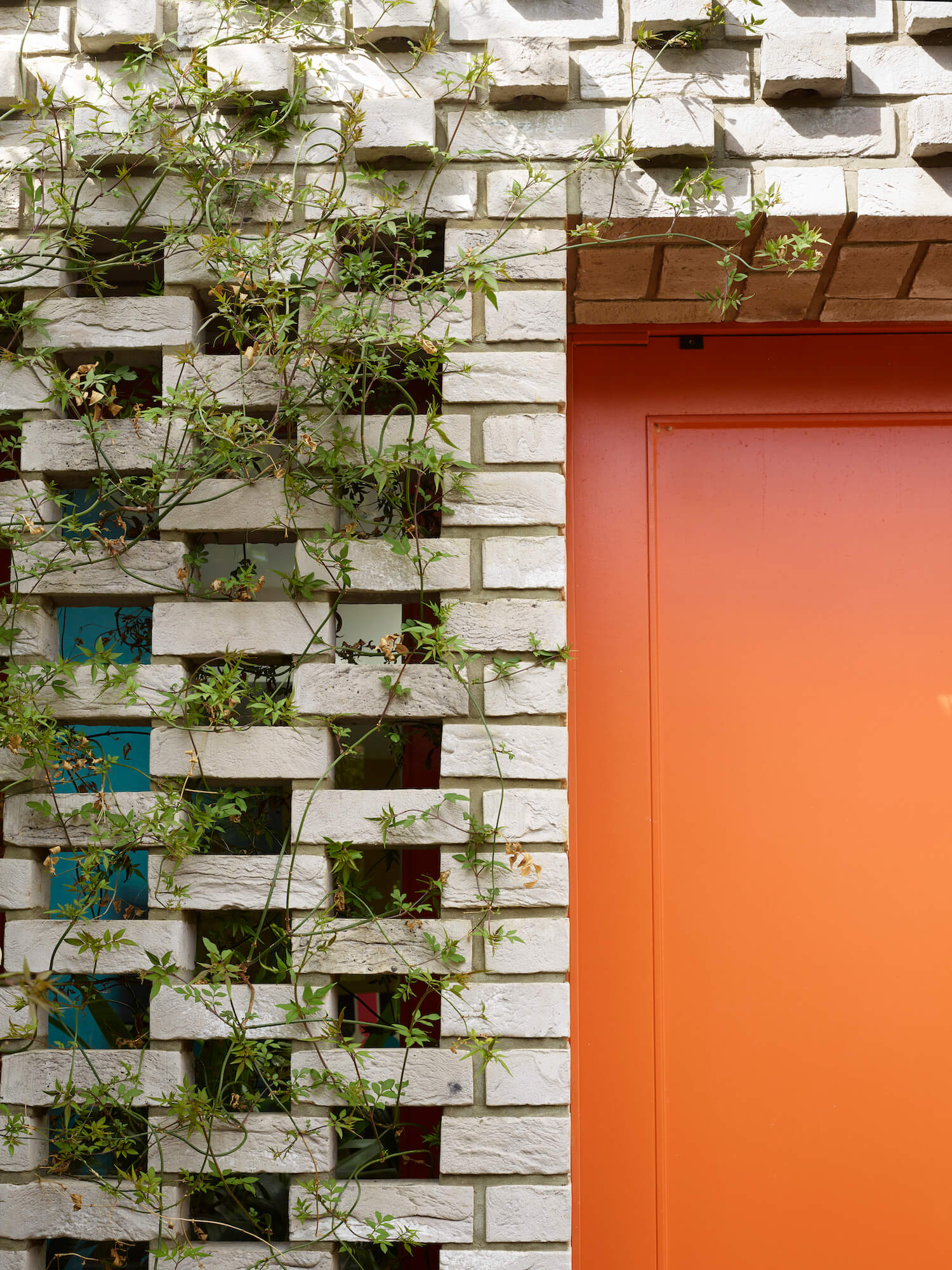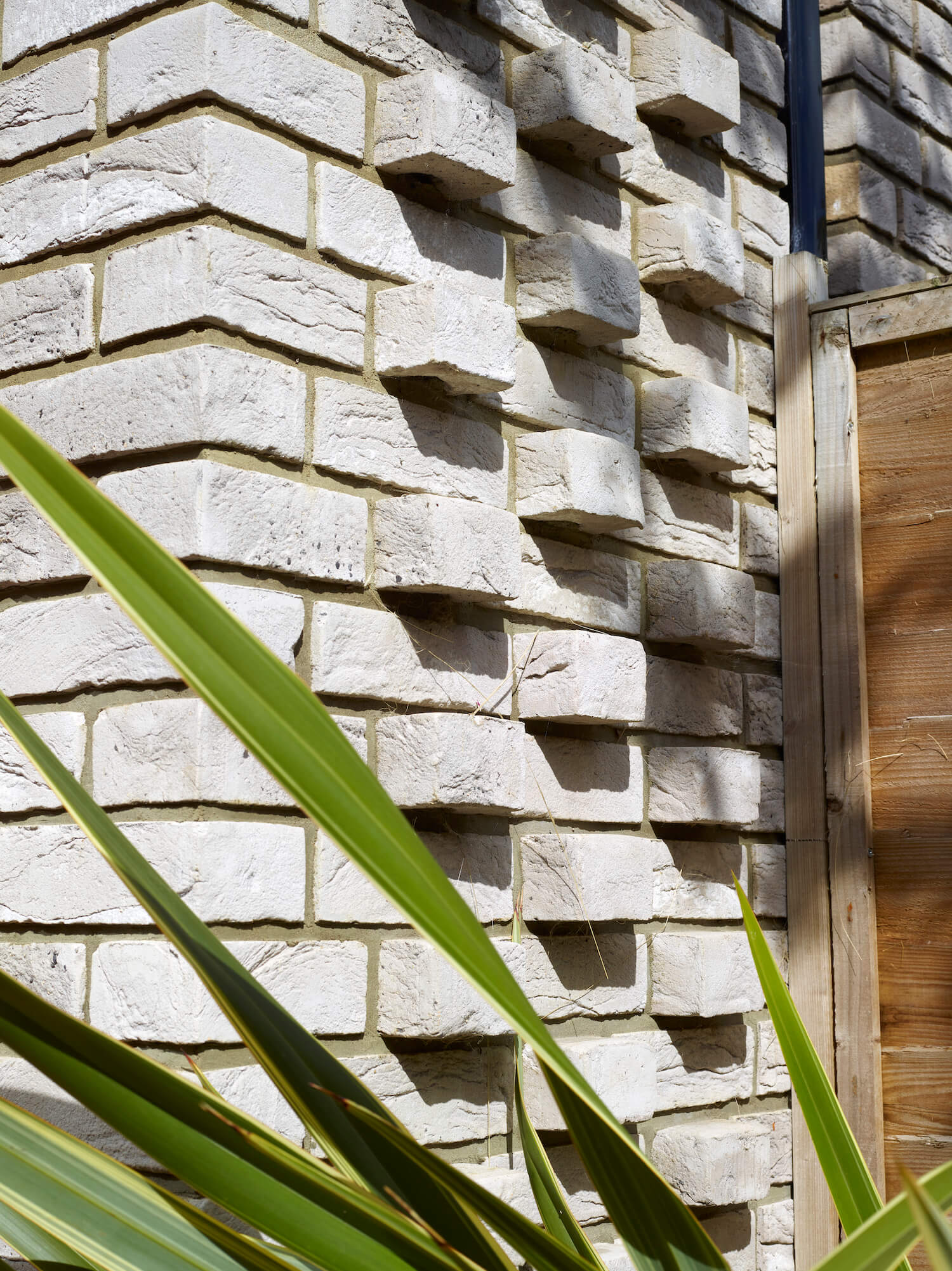 ---