Square Feet Architects: Situated in Hampstead, Thurlow Road is a new residential property nestled among stucco villas. The 300 m² three-storey house takes inspiration from nearby modernist buildings, creating a development that effectively contributes to the architectural landscape of the area. By adopting a warm palette of materials alongside distinctive interiors, Square Feet consider how each element of the home relates to one another, producing a property that responds to the needs of the client.
Replacing an unremarkable single storey house, the new four bedroom development meets strict planning height restrictions. Achieving Camden's strict criteria for basement development, Square Feet worked closely with MH Costa Contractors to overcome difficult technical challenges, building the ground floor first before scooping out the ground below. Extensive ground investigations and monitoring during construction was undertaken to ensure that groundwater levels and ground stability were maintained throughout.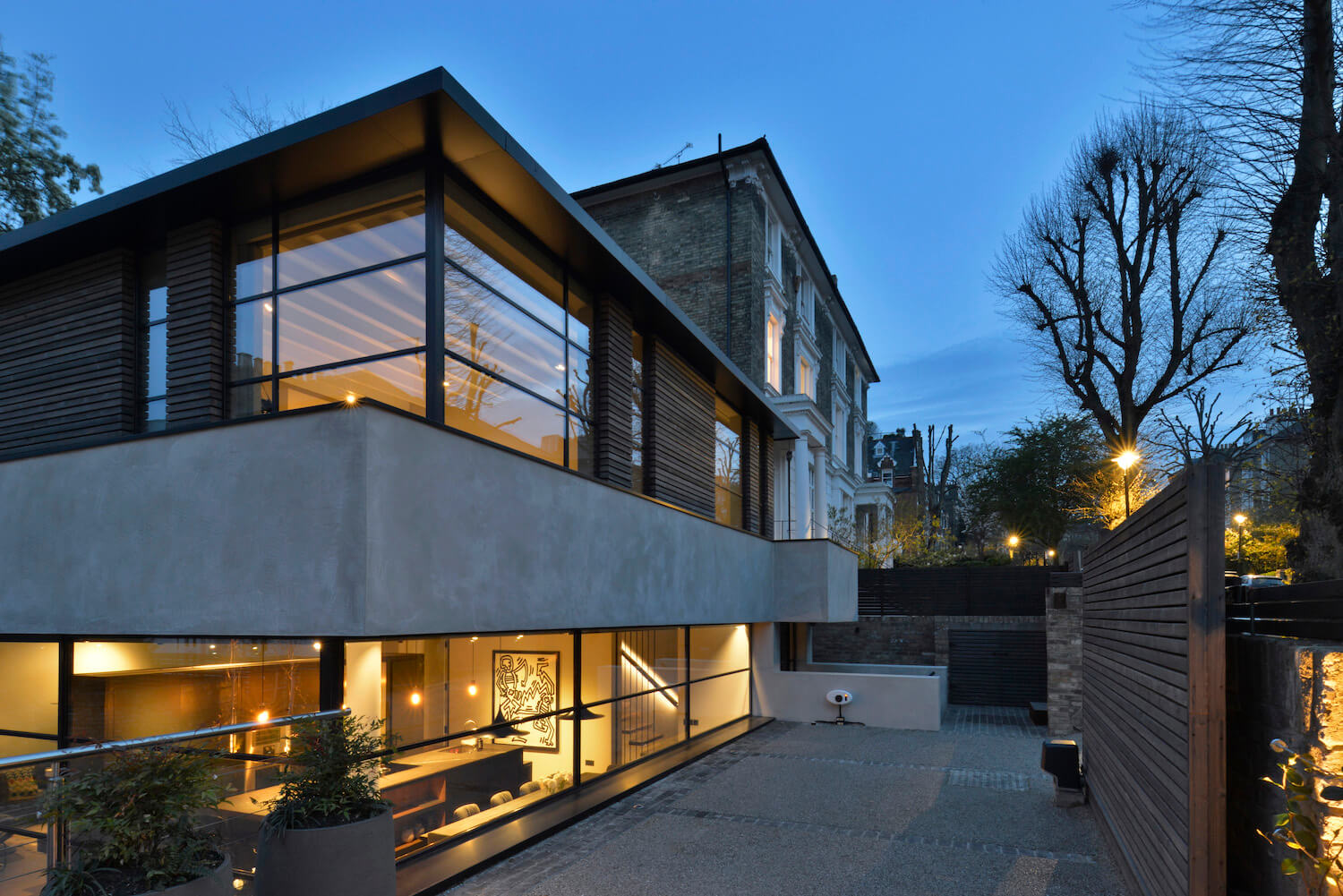 Square Feet adopt an array of materials, using charred larch timber cladding, anodized bronze-framed windows, polished plaster render, a timber-lined ceiling and stained oak floors to create a tactile and inviting sequence of space.
The basement level's high ceilings, large lightwell and glazing provide a significant quality of daylight and sense of space, creating two bedrooms, bathrooms, a gym, cinema and utility room. This overcomes potential darkness associated with basement's, using innovative thinking to produce a home filled with natural light.
Arranged over three floors, the entrance leads to an expansive open plan kitchen with a living and dining room situated on the ground floor, featuring a small study in a double height space. Demonstrating careful attention to detail, louvered timber strips made of inexpensive stained plywood conceal lighting fixtures, smoke detectors and the kitchen extractor fan, ensuring an aesthetically clean end result.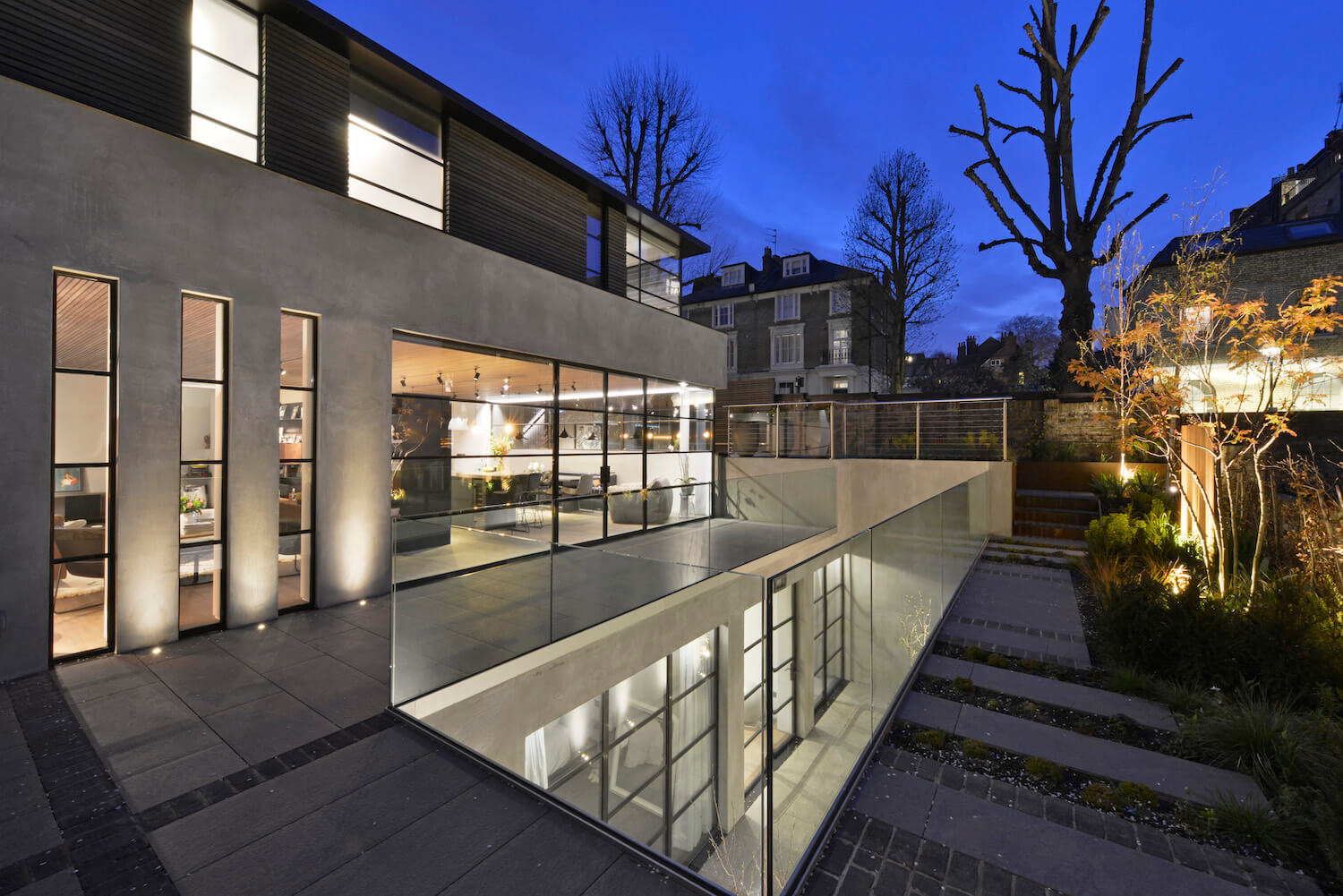 A timber suspended stair leads up to the spare bedroom and master suite, providing beautiful views over Hampstead and towards the Heath. The attention to detail throughout the property ensures a well co-ordinated home, with all rooms working in relation with each other through communicative design.
The landscape responds to the surrounding mature trees and materials palette, with the addition of a green roof planted with wildflowers and grasses carefully considering the property's relation to Hampstead Heath. Climbing plants will tumble over the existing brick wall, contributing to the street's abundance of growth and nature. The building is highly insulated and airtight, using an air source heat pump to further reduce energy use. Square Feet Architects are dedicated to creating sustainable buildings, with the use of natural landscaping and energy-efficient technology producing a home that is respectful of its environment.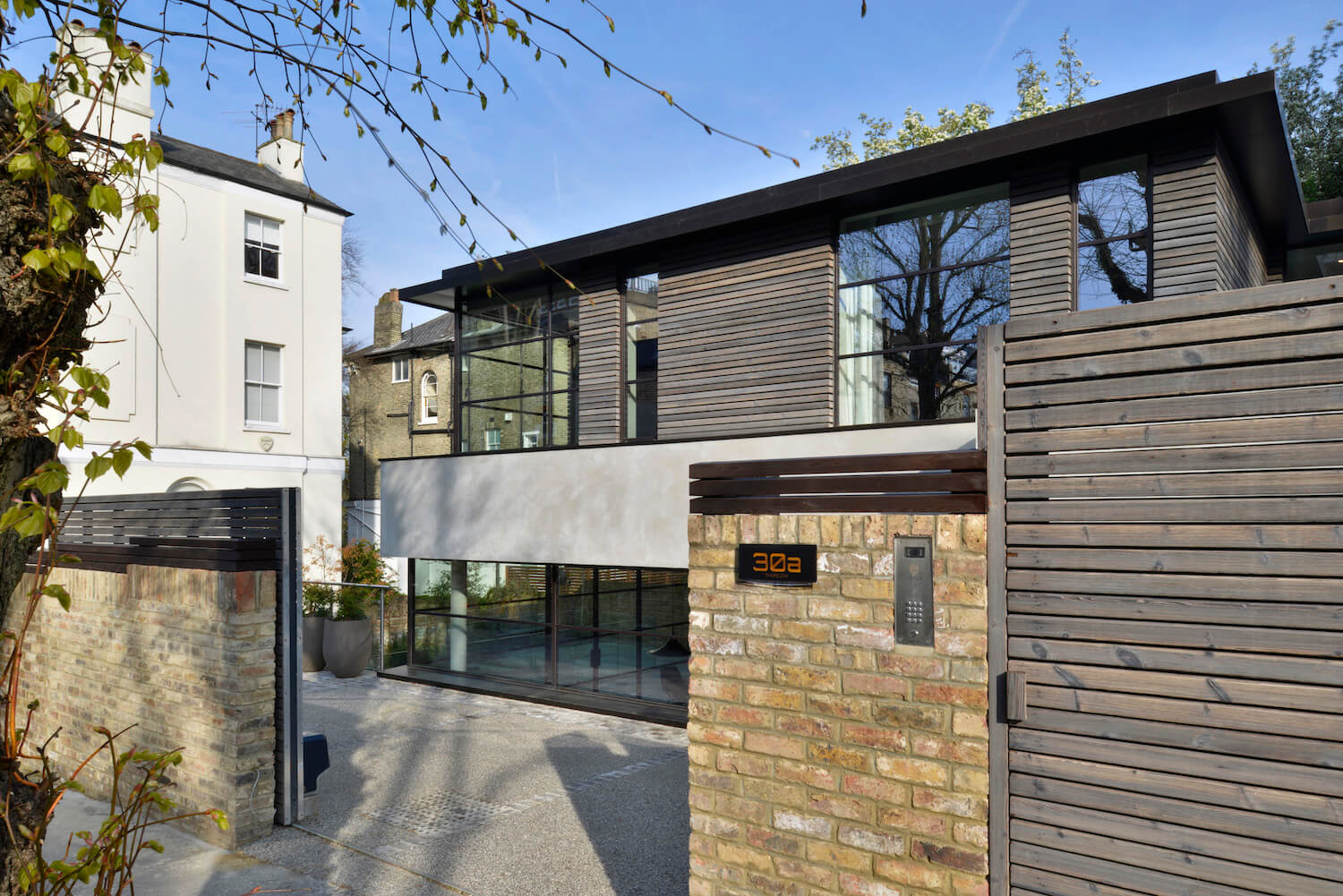 What was the brief?
The client had planning permission for a two storey house but wanted to add an additional storey
What were the key challenges?
As well as being in a conservation area, Hampstead has strict planning constraints and rules in particular with basements development
Key products used:
Anodised bronze steel - We incoporated anodised bronze steel from JFAN in the windows, eaves and coping trim. The material was used to create Portuguese bronze windows providing a stunning visual warmth to building. Anodising the bronze helps it prevent from cracking, breaking or chipping especially when exposed the prolonged elements.
Charred Timber Cladding - This techniques originates from 18th Century Japan where timber cladding are charred using an open flame creating wood preservation and durability becoming increasingly weather resistant.
Birch plywood strips - Plywood is incredibly versatile which has high quality and high strength. It comes with a smooth finish and is elegant and has guaranteed strength and stability.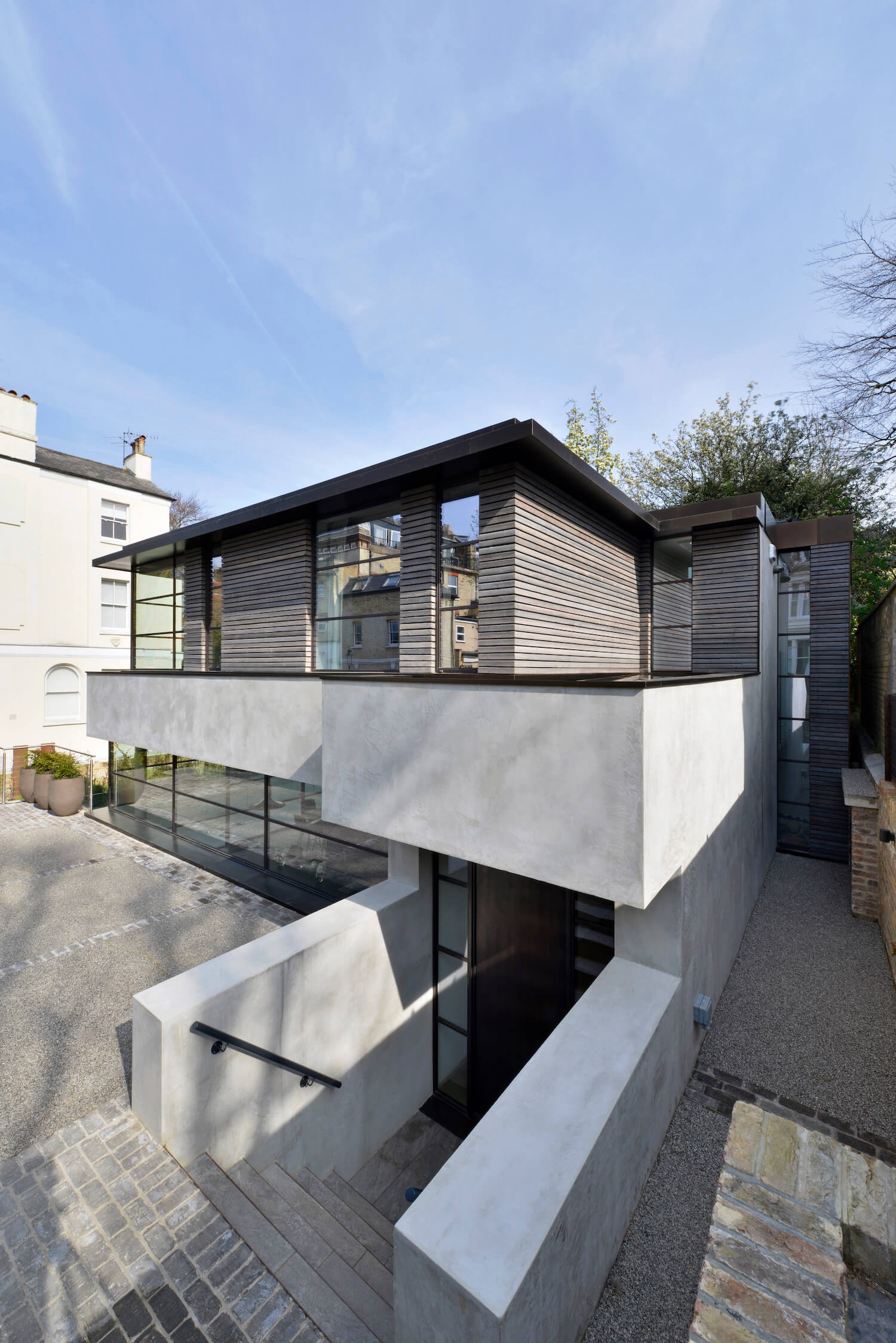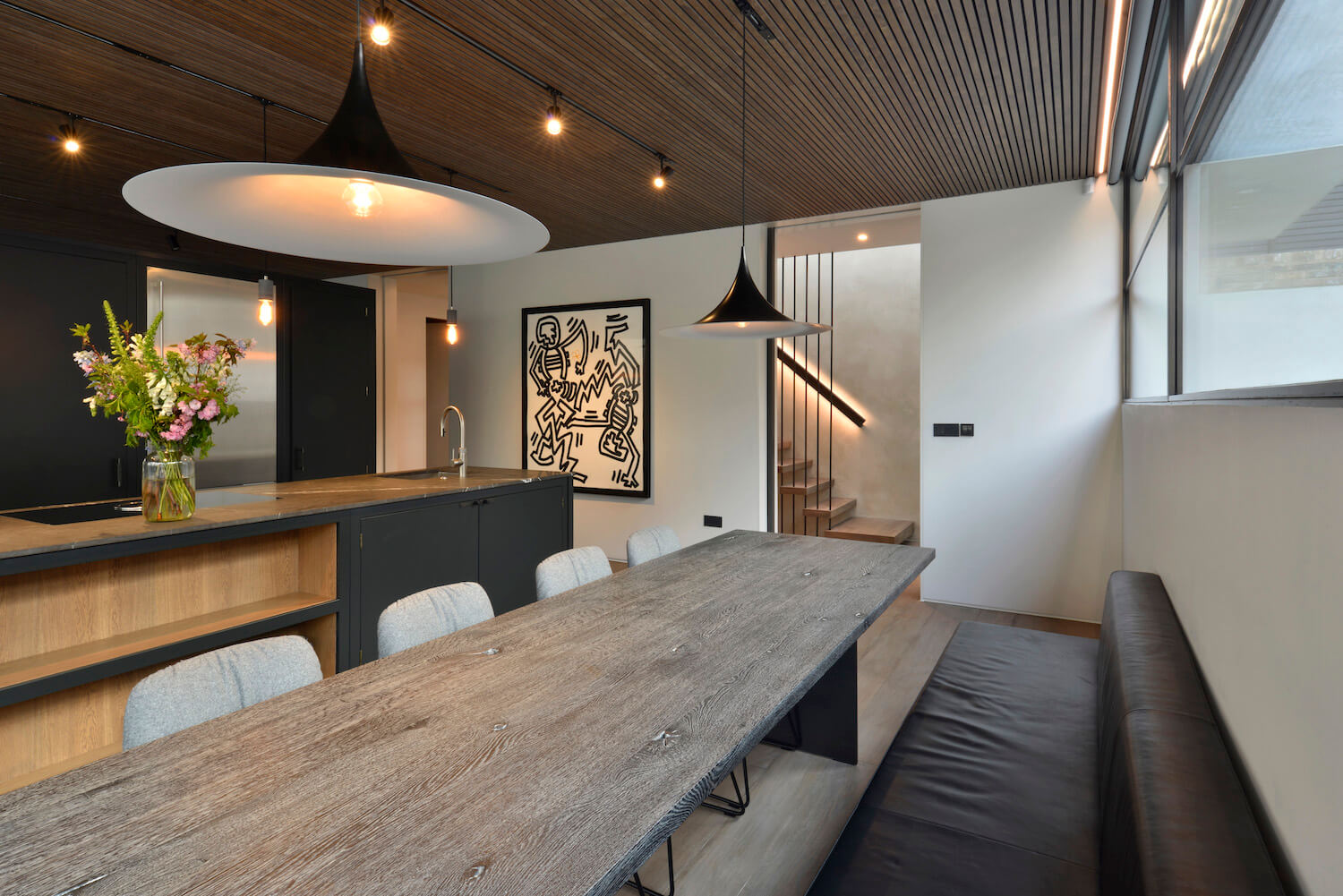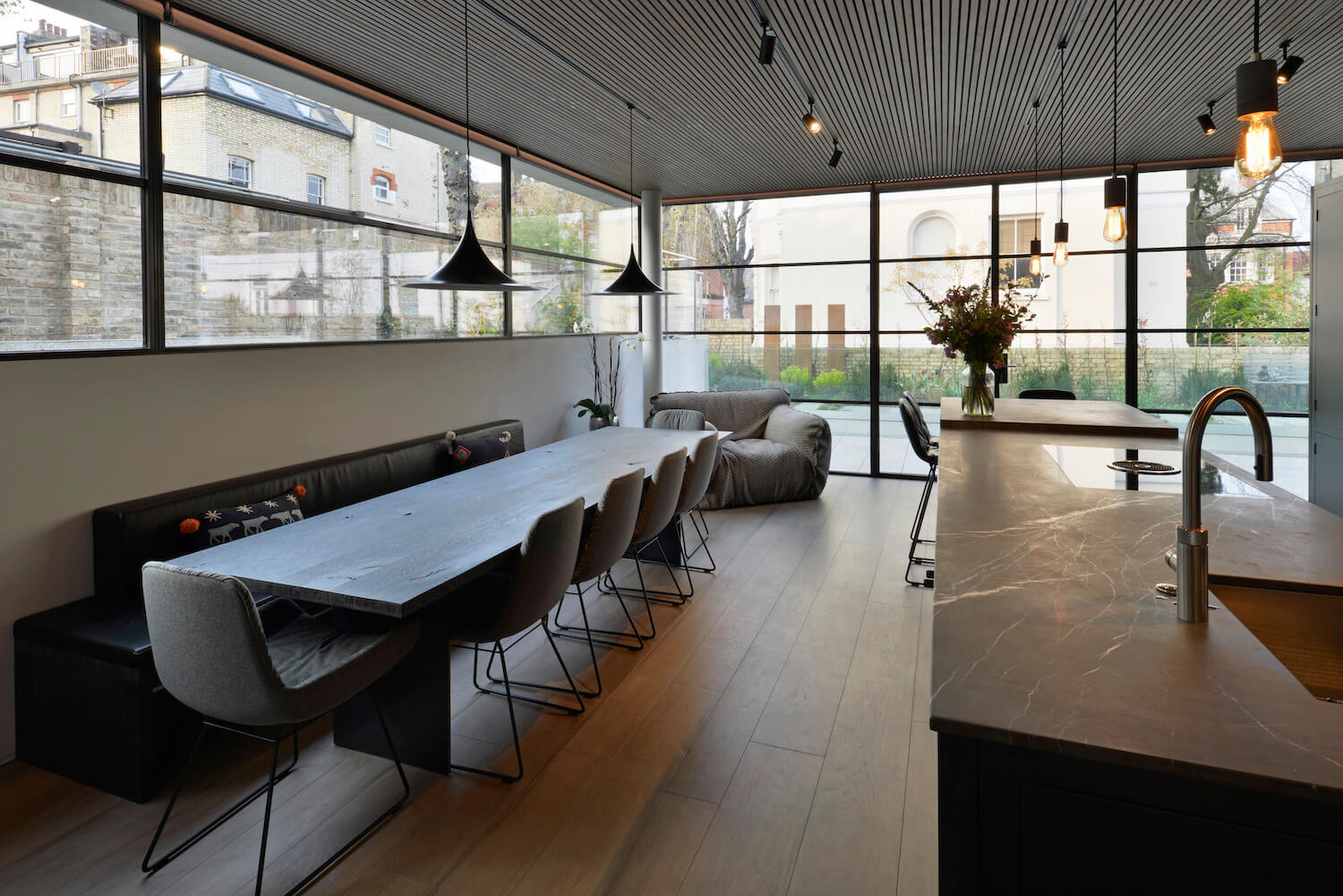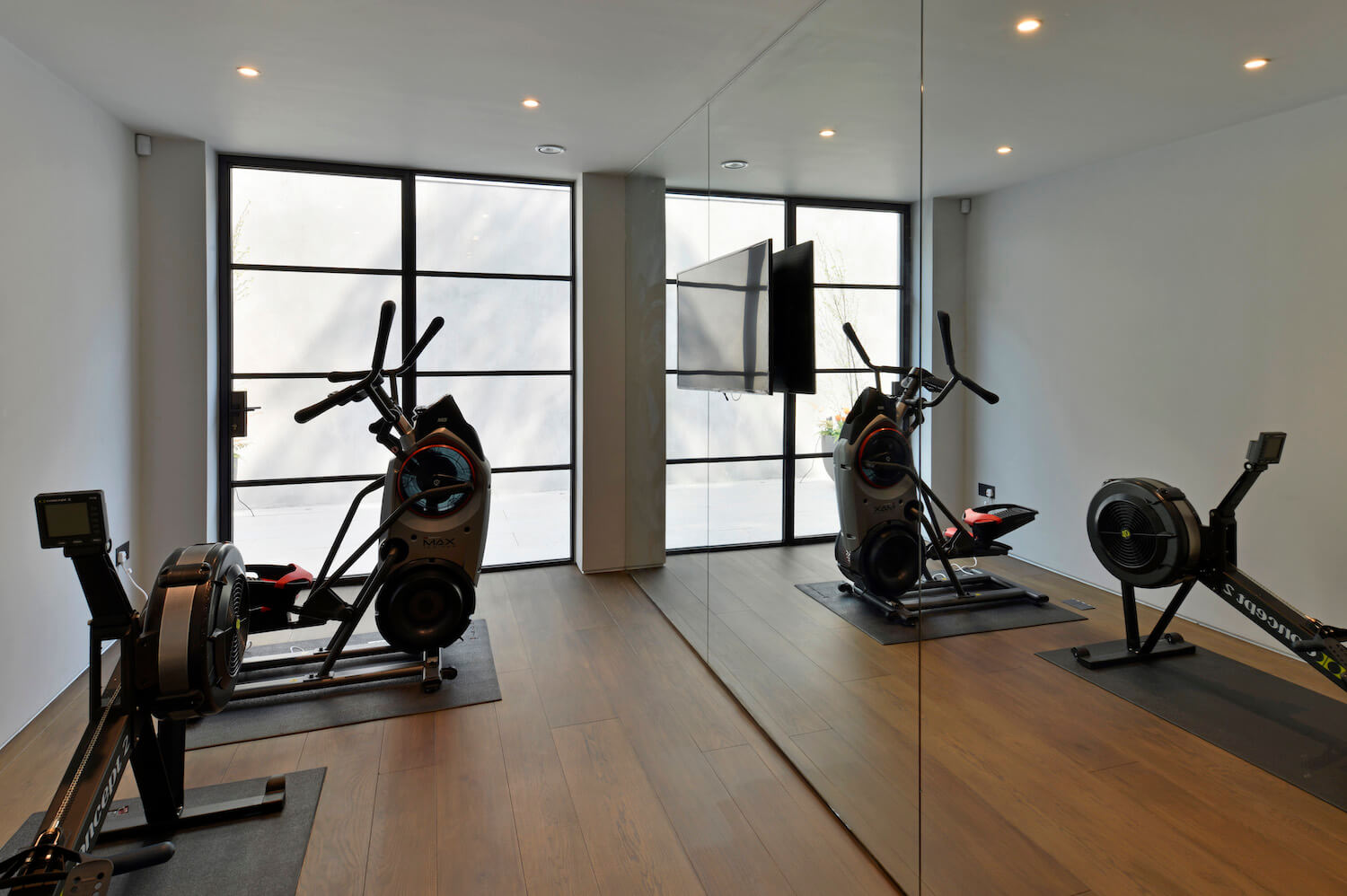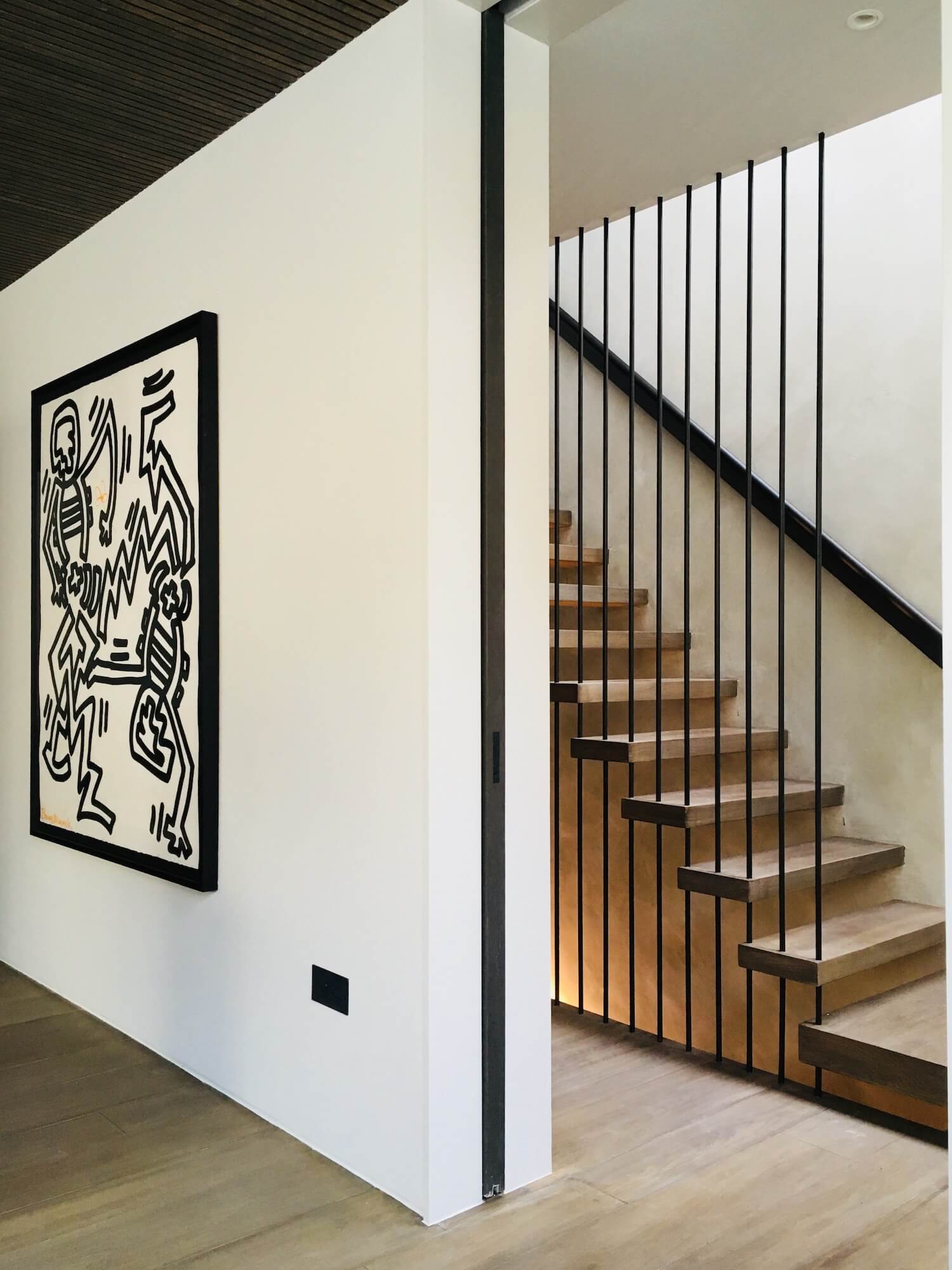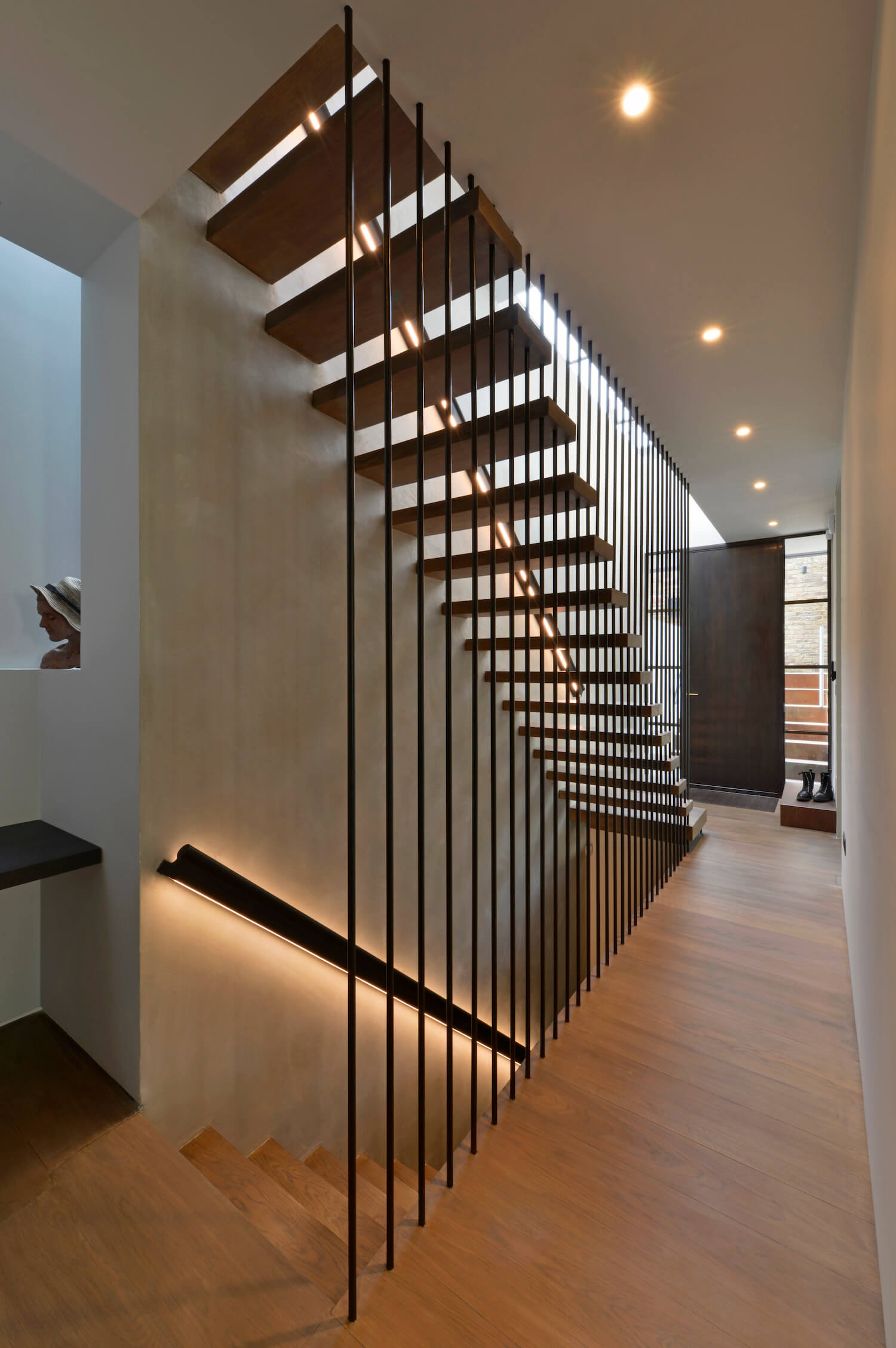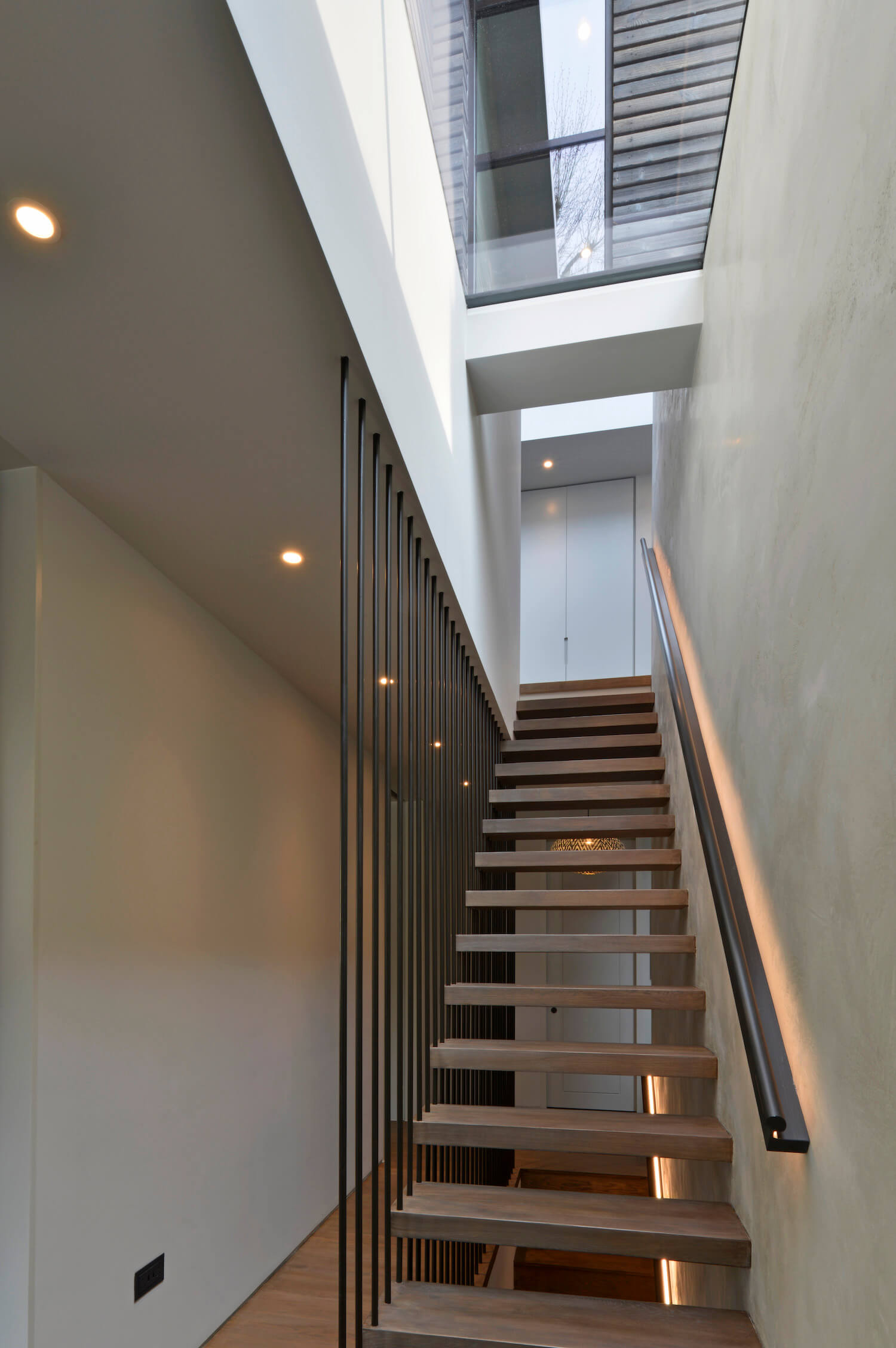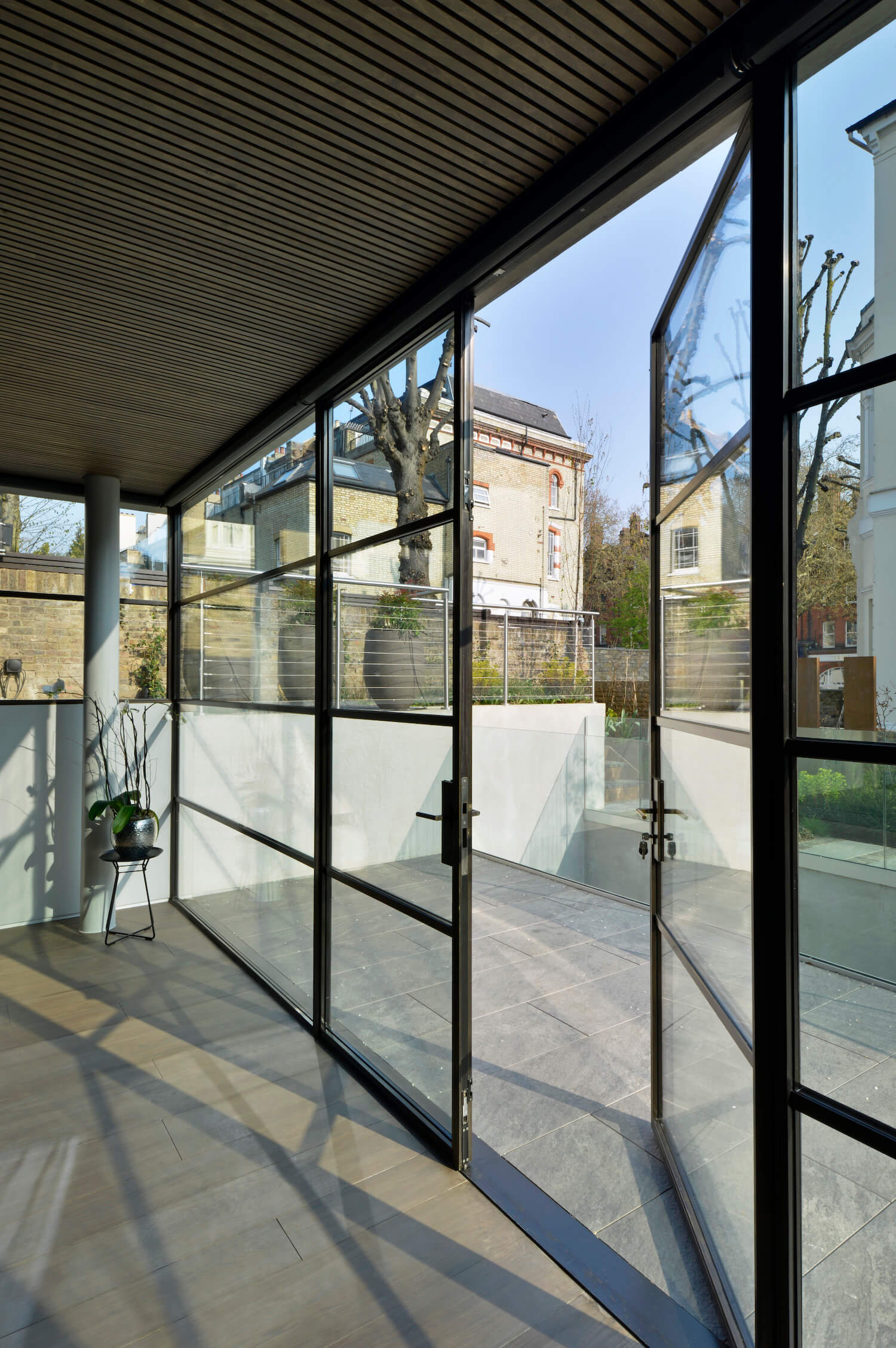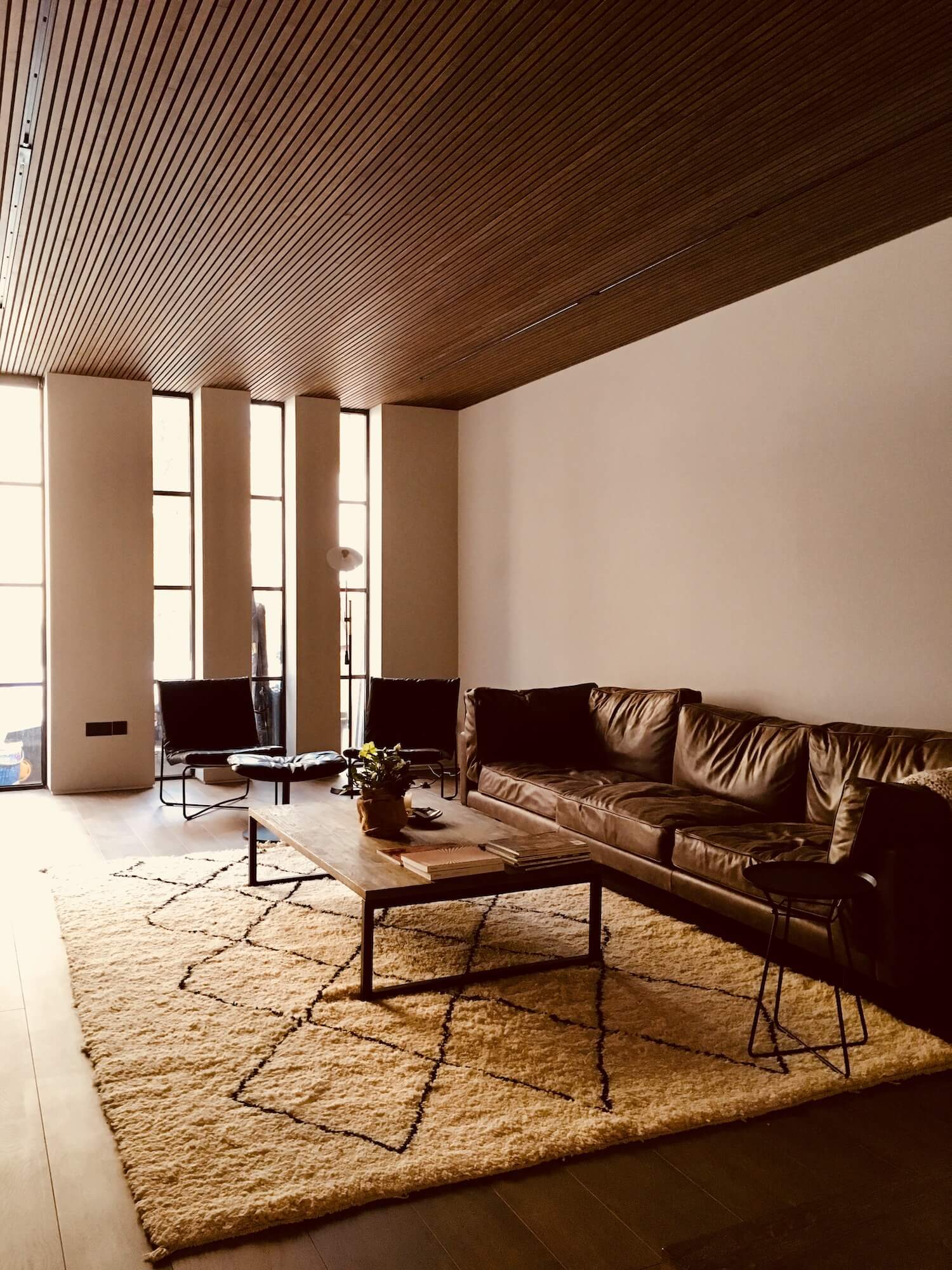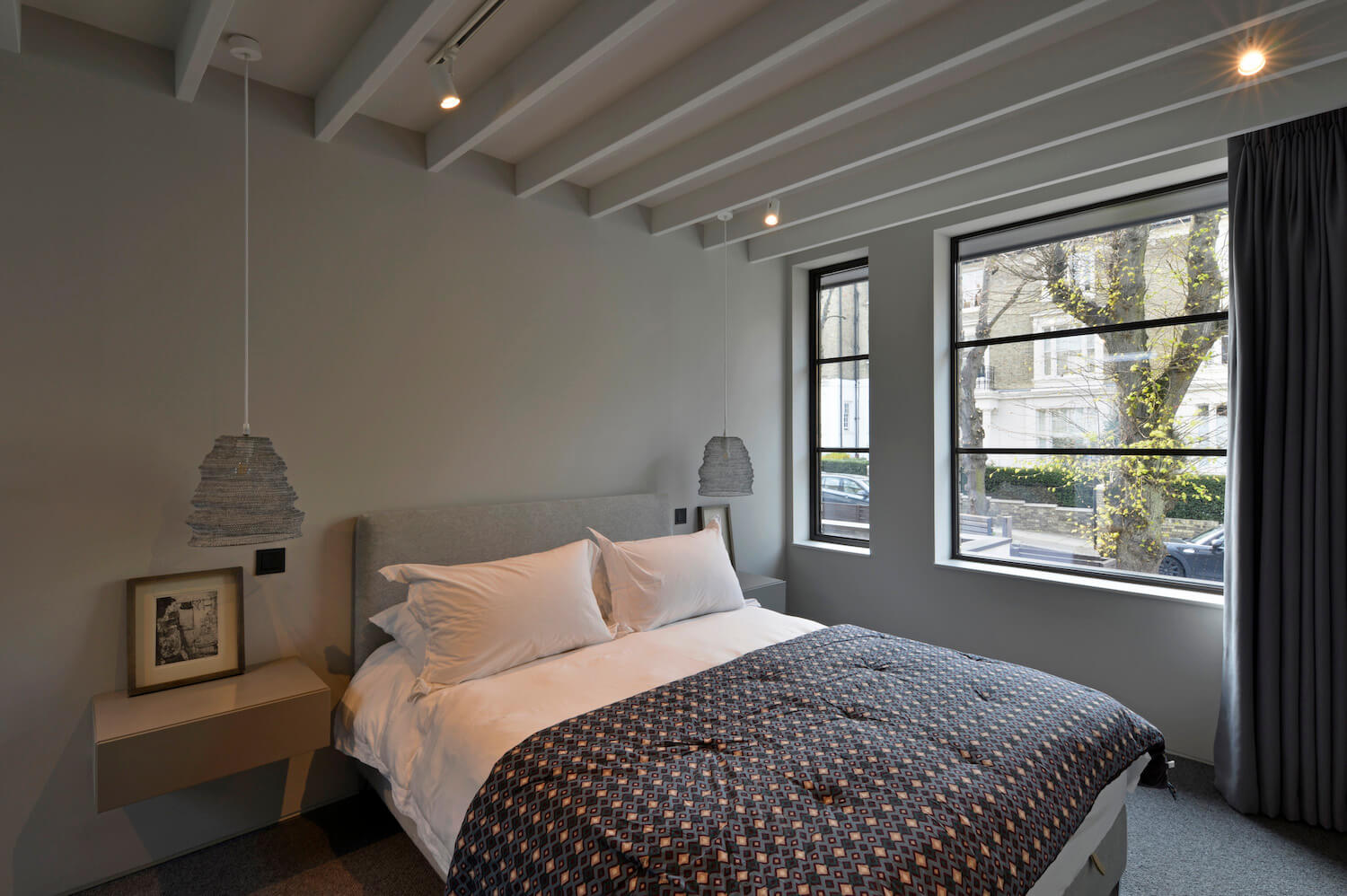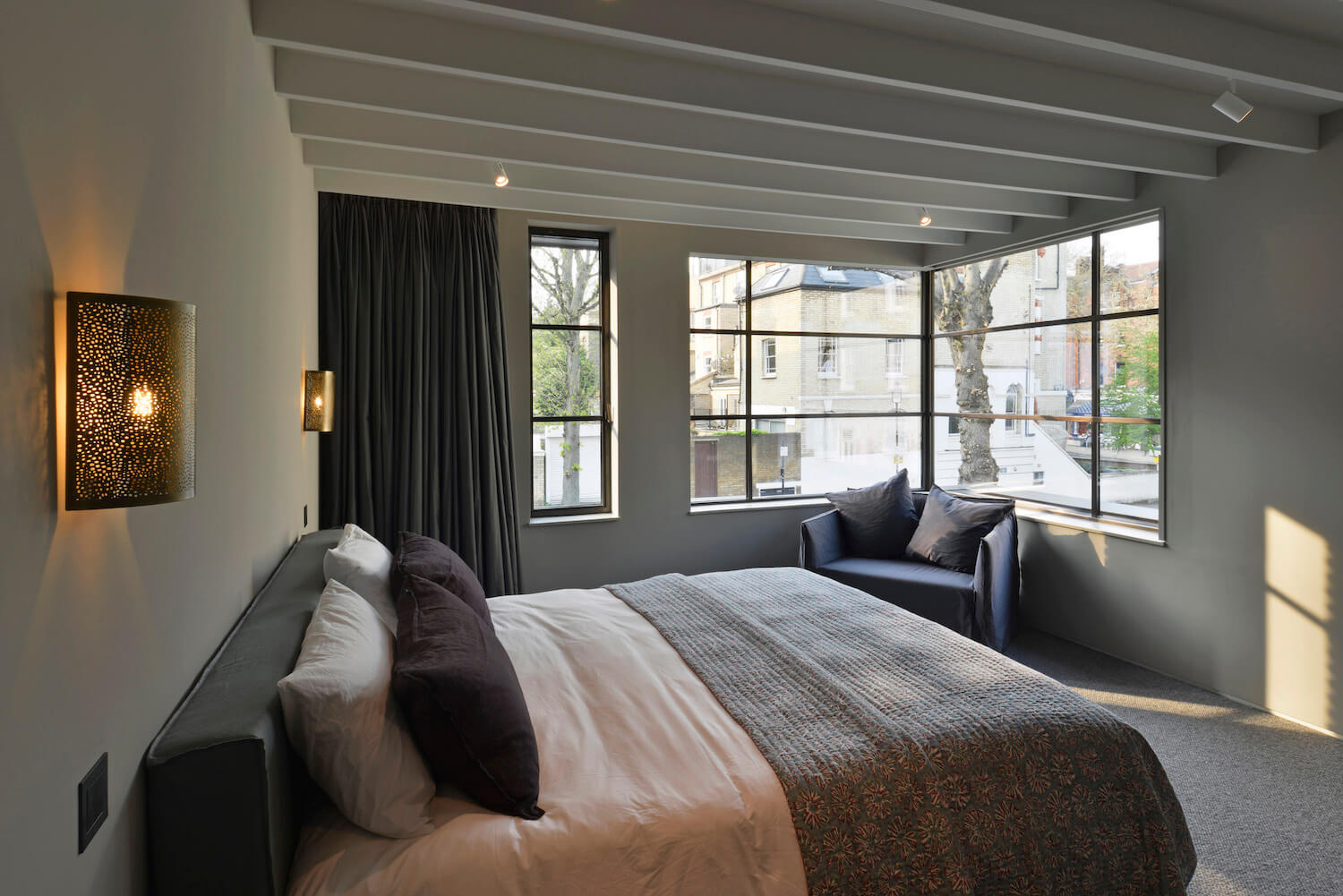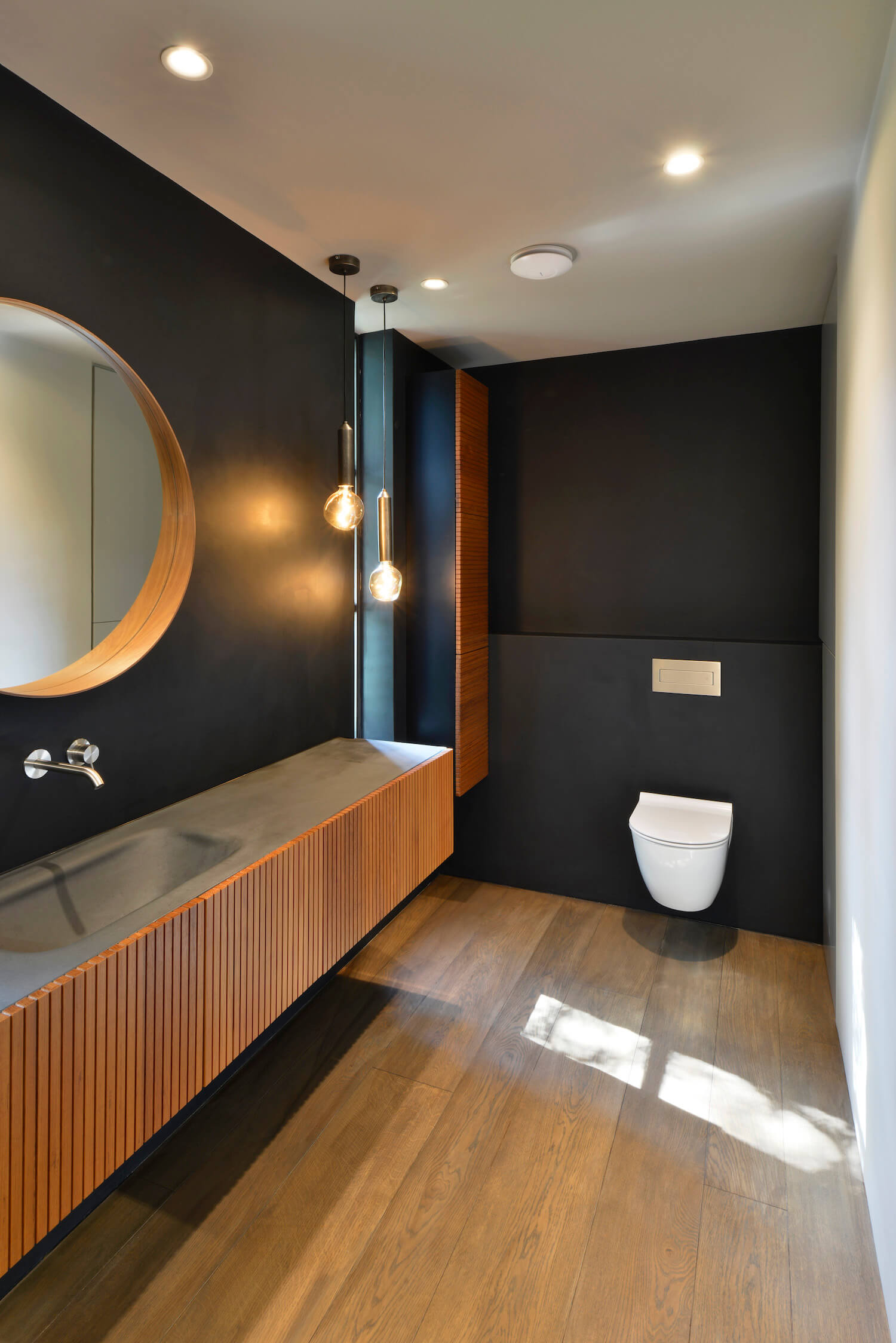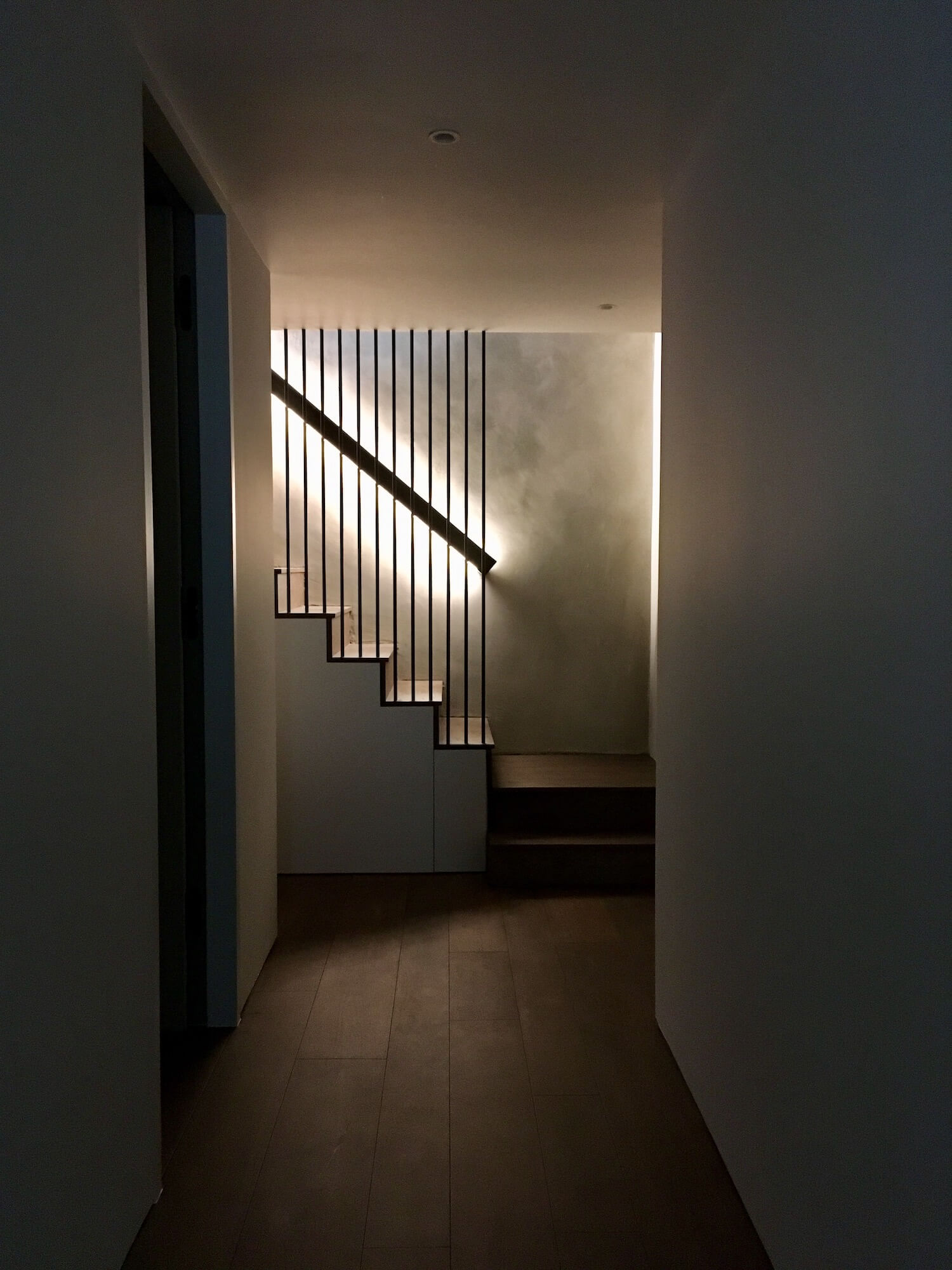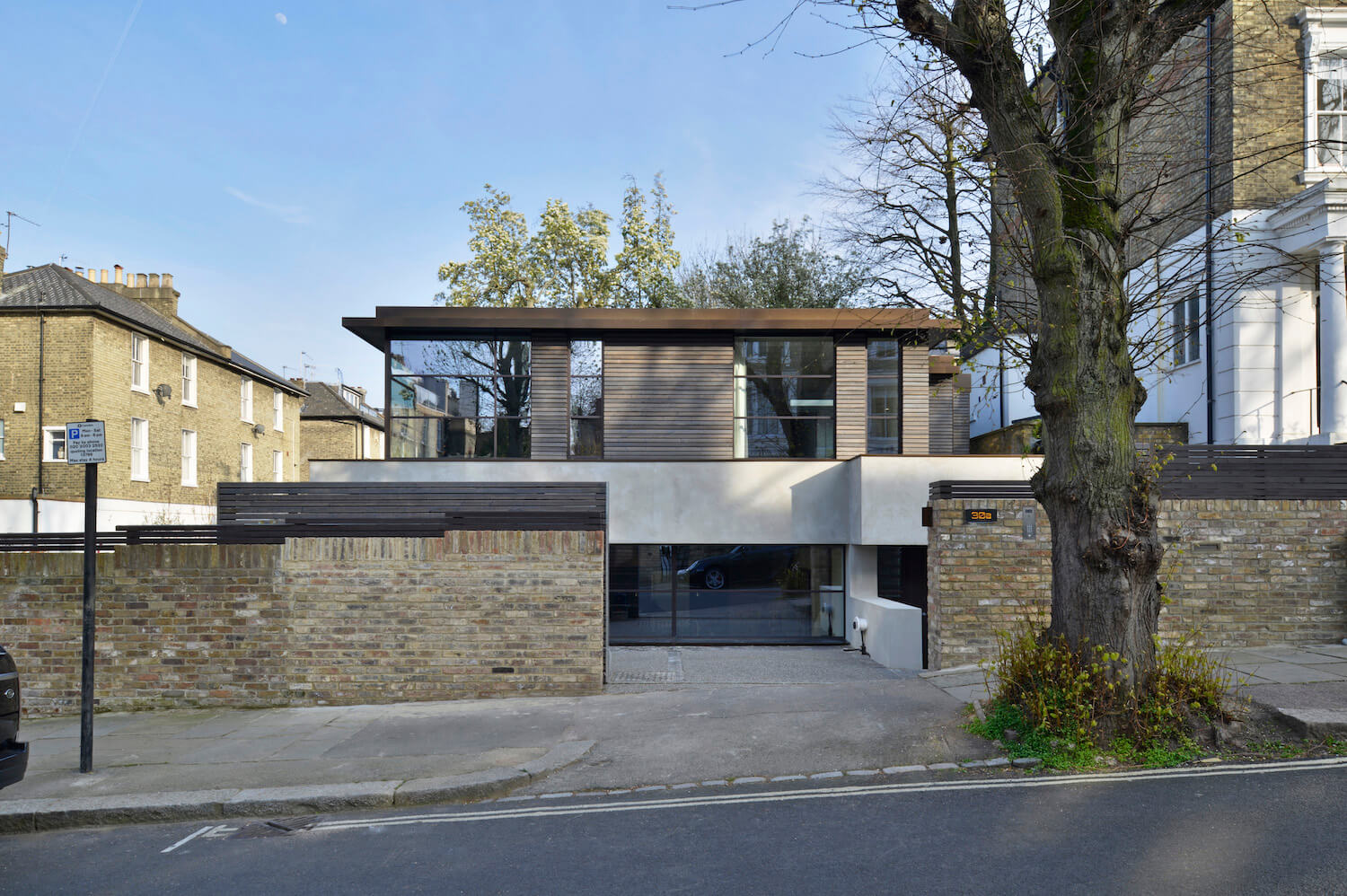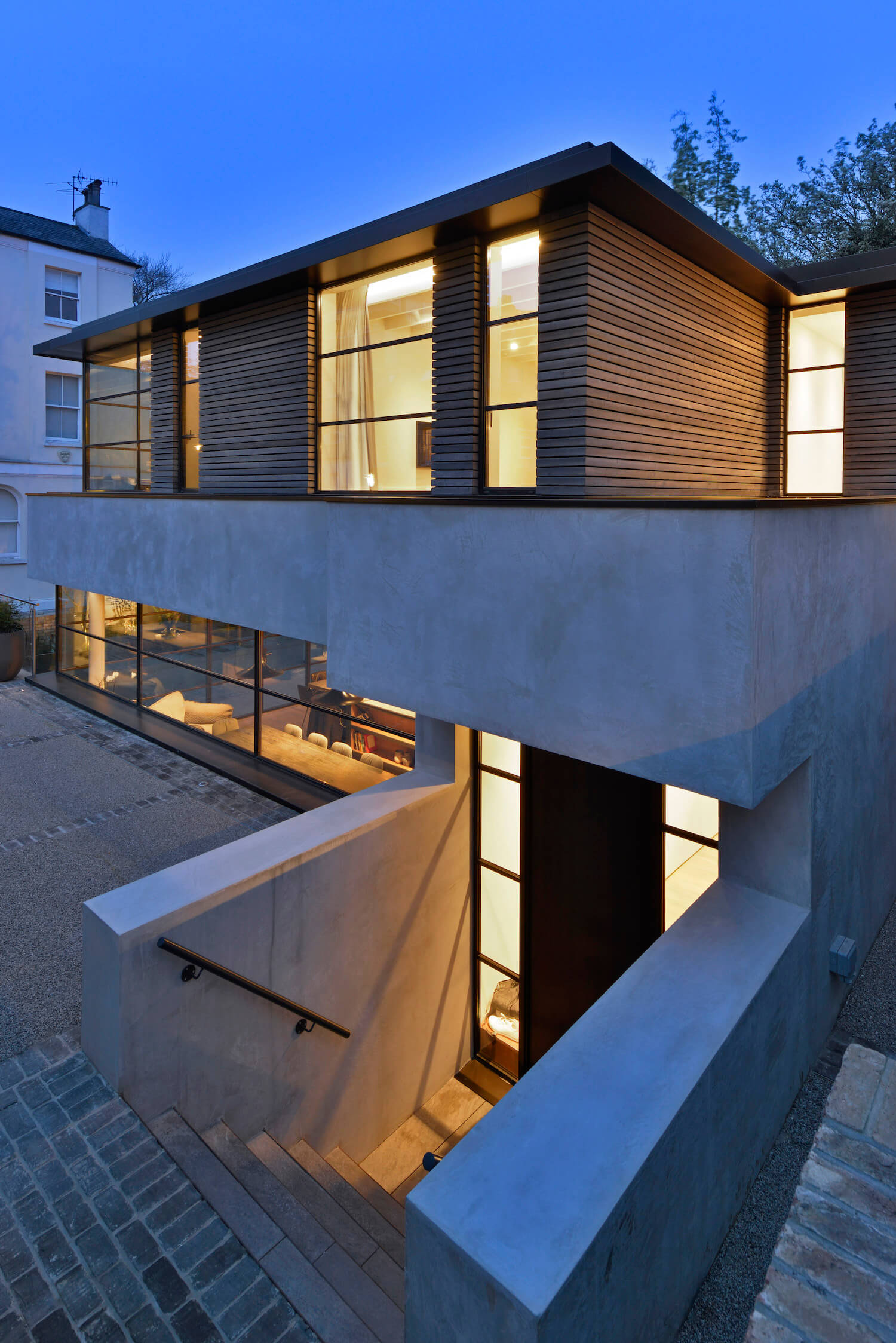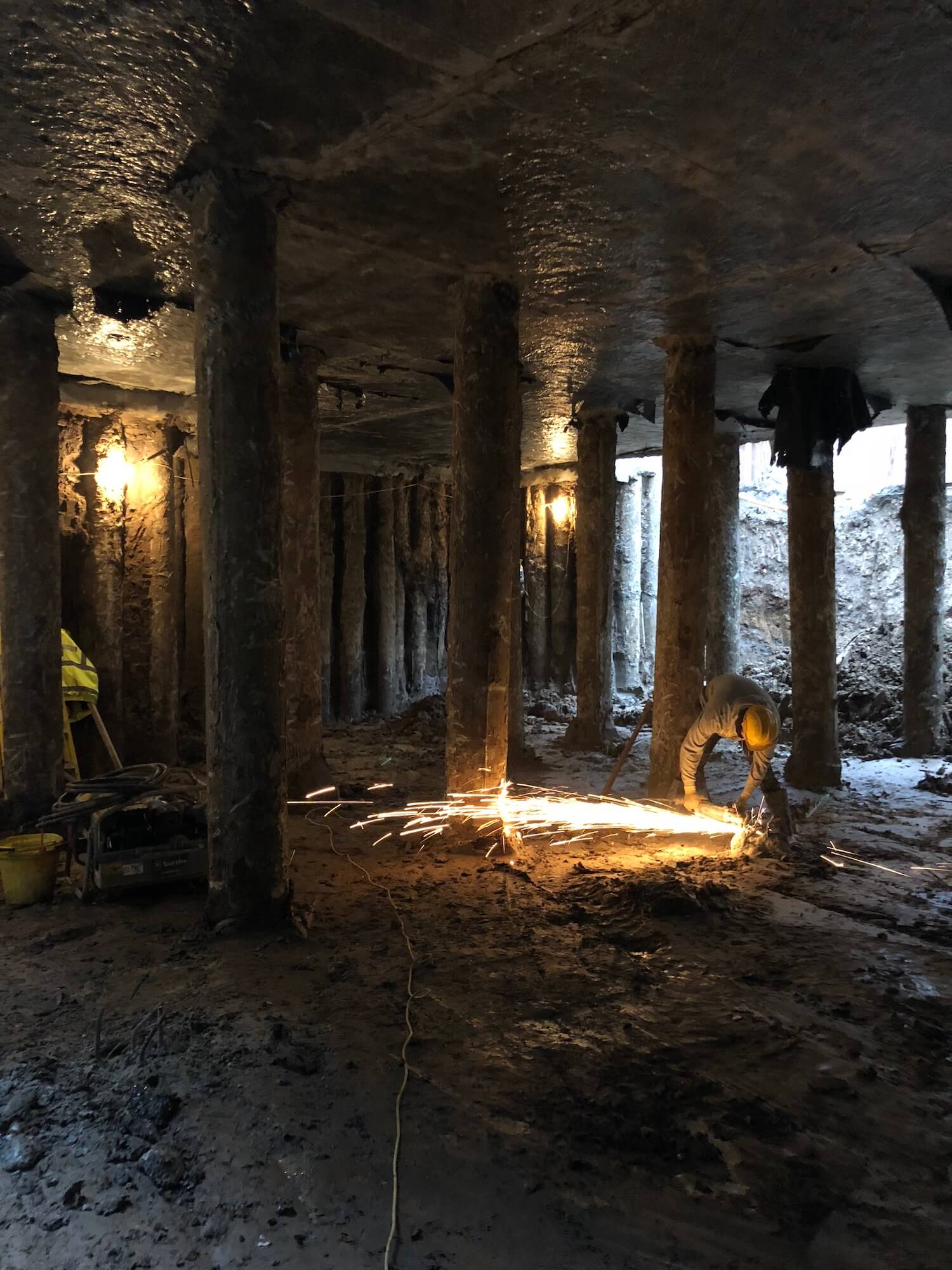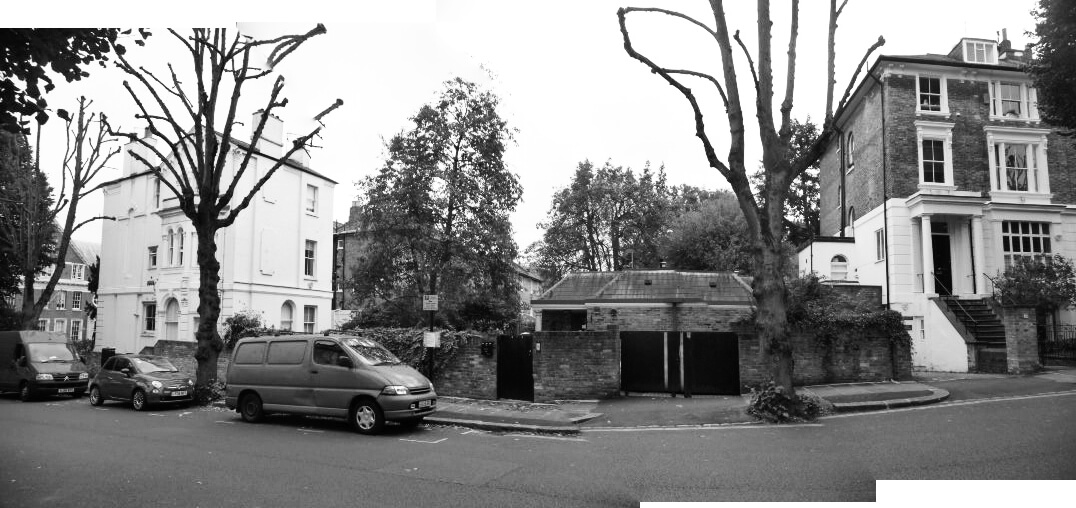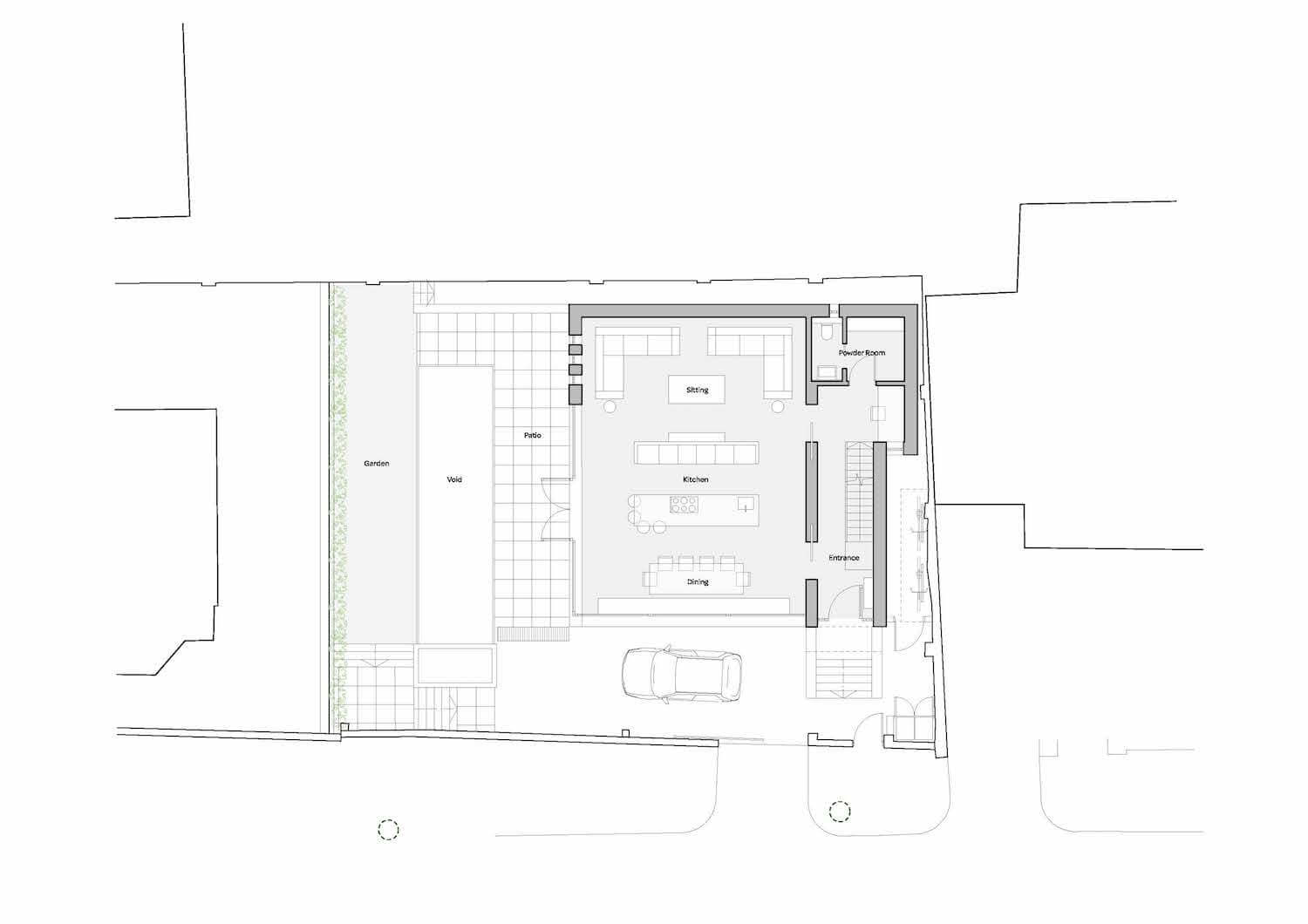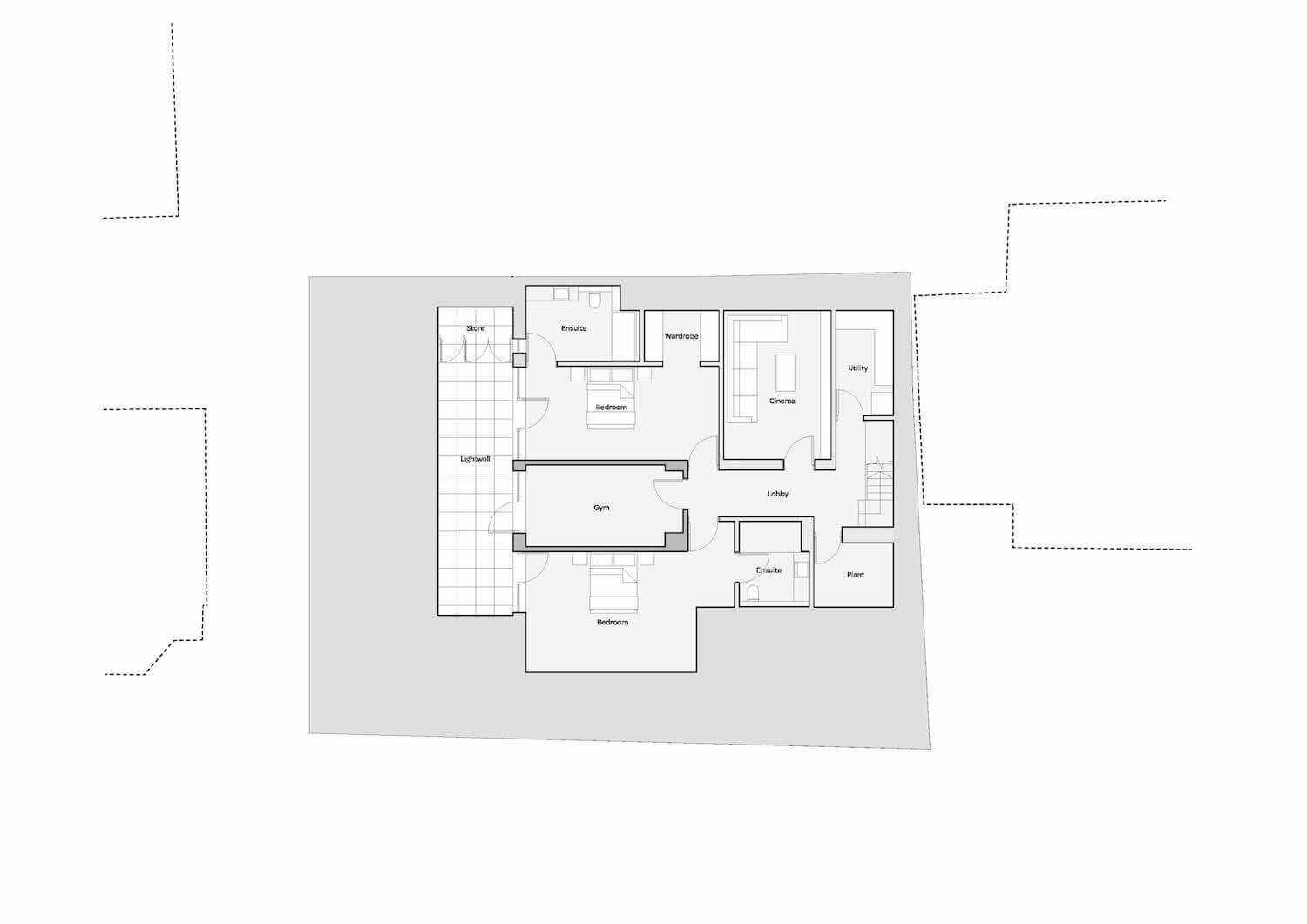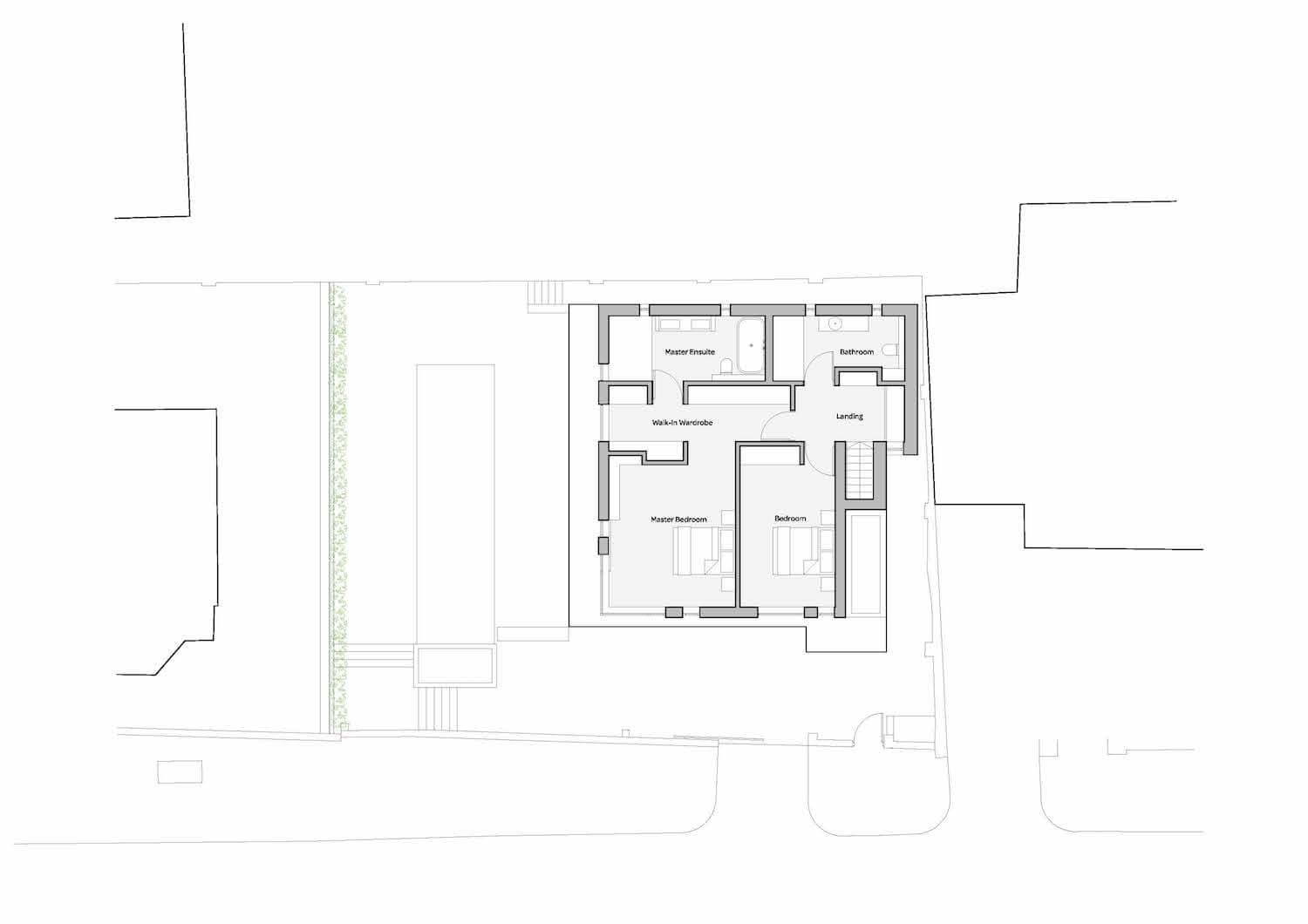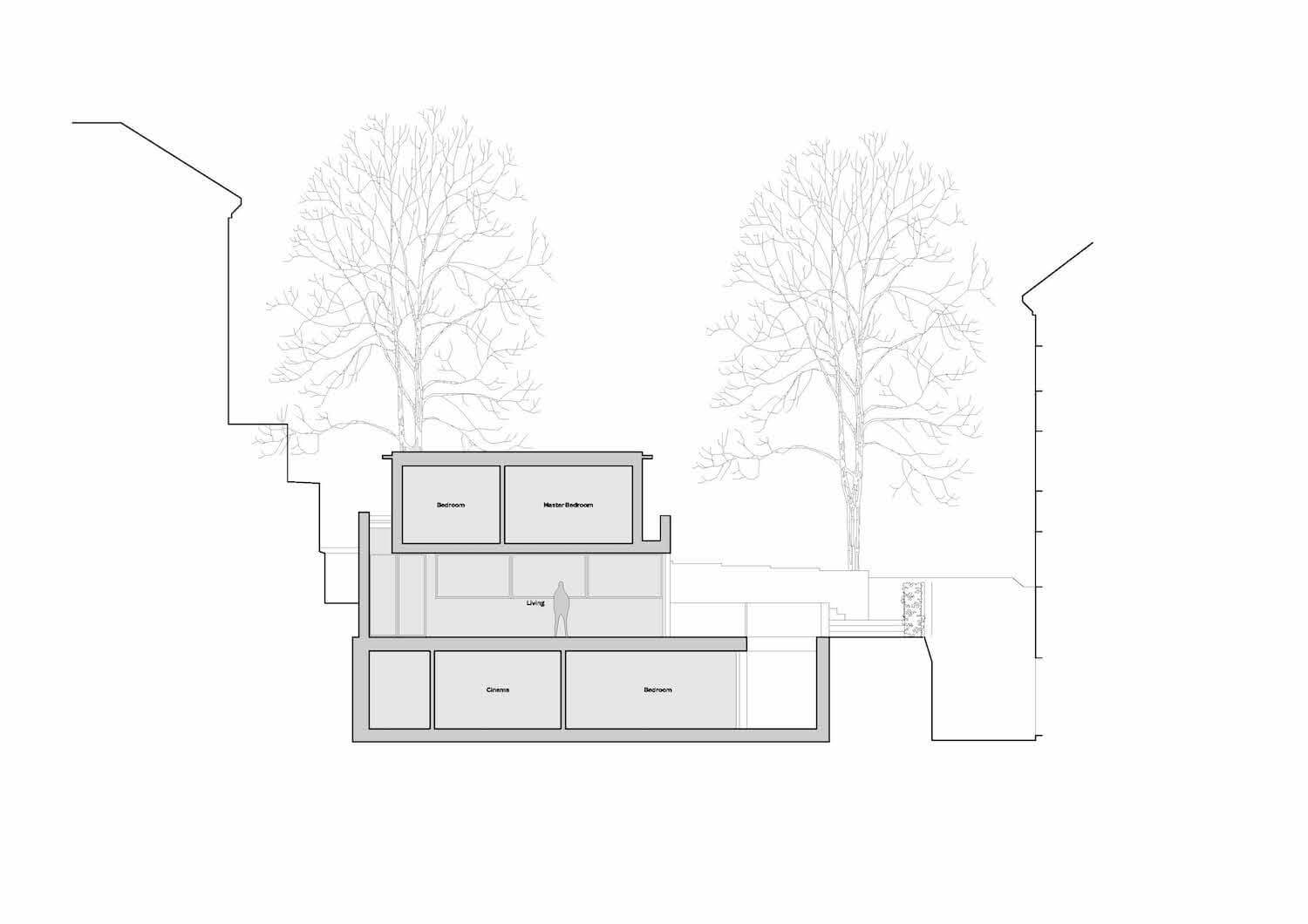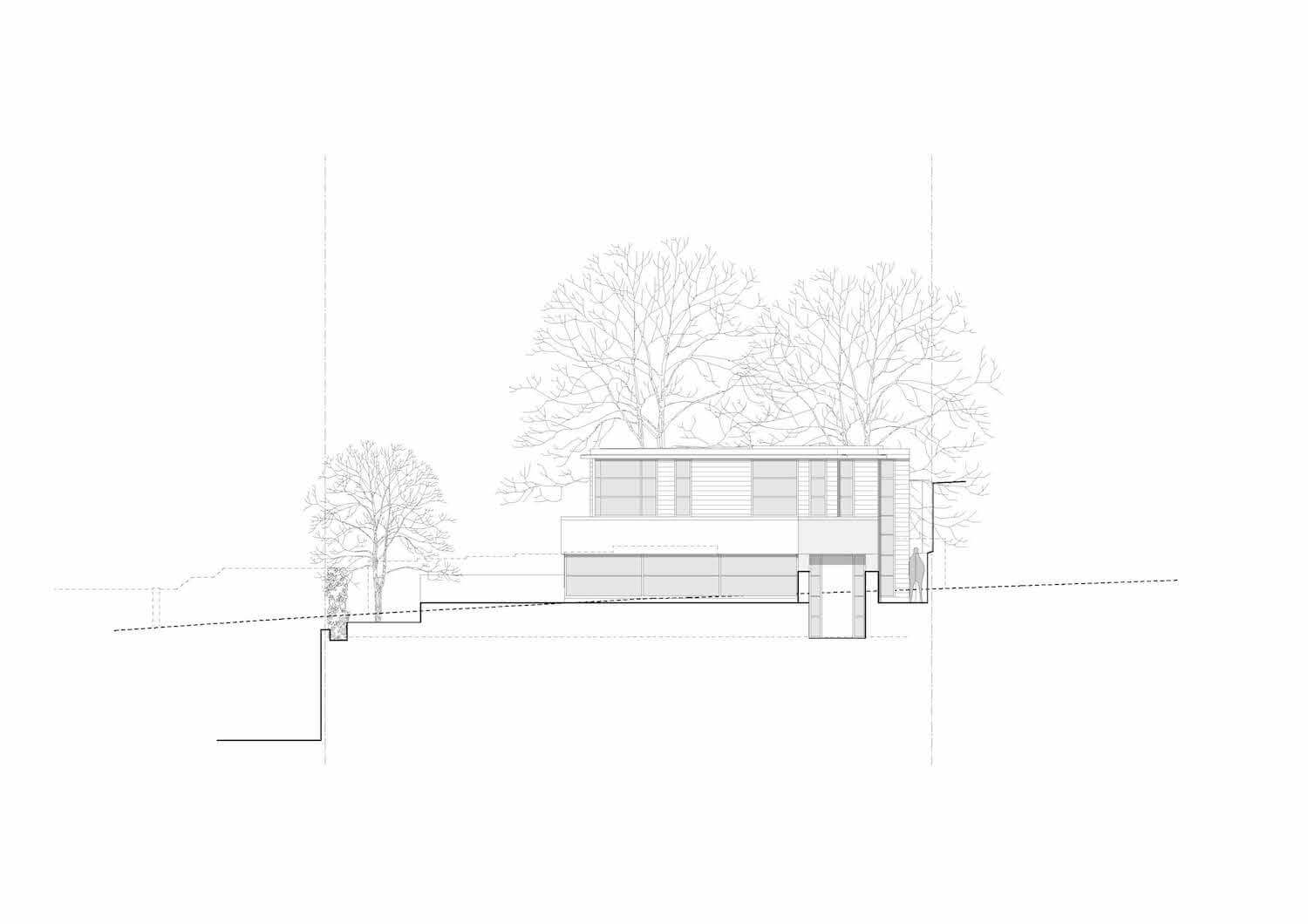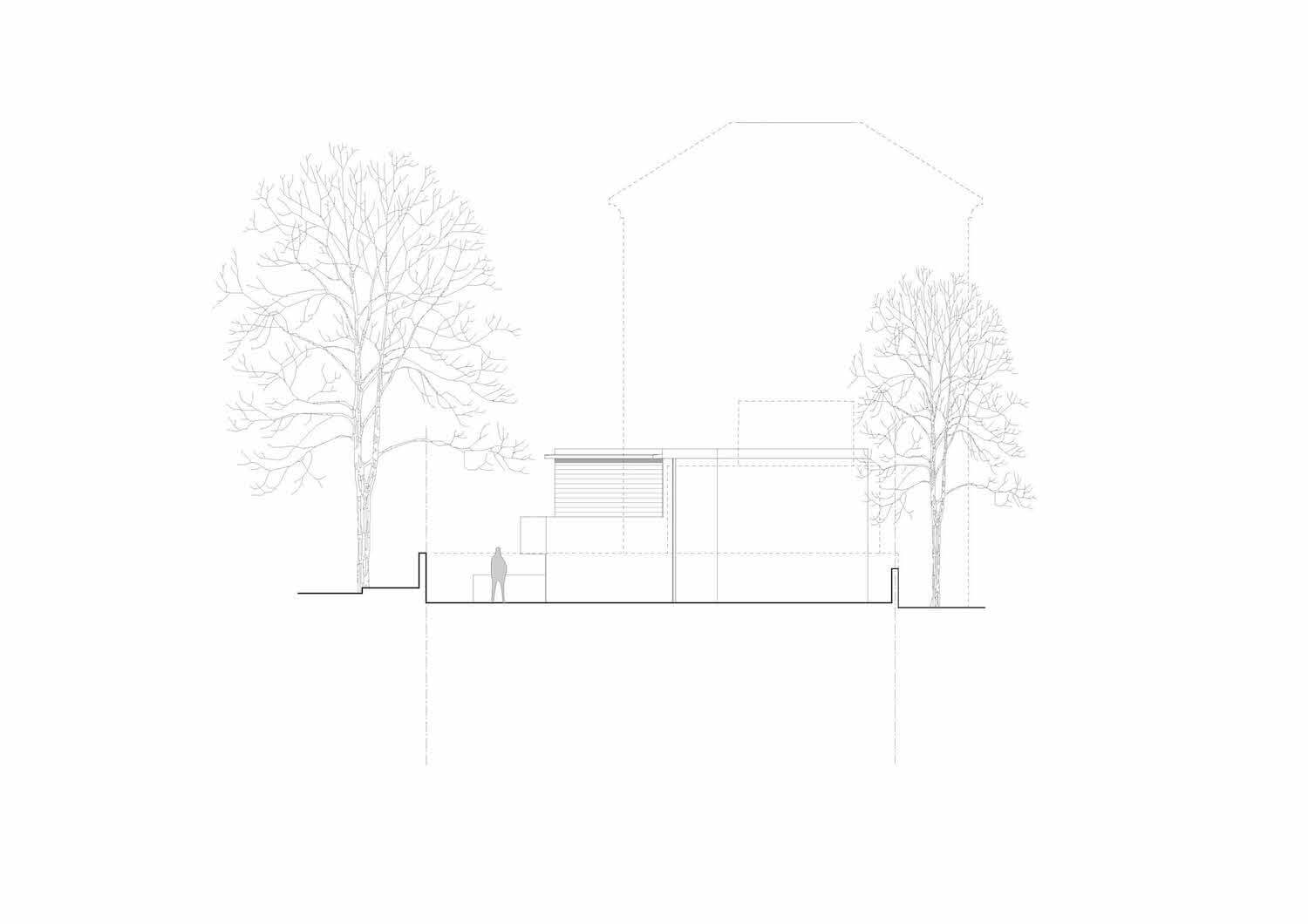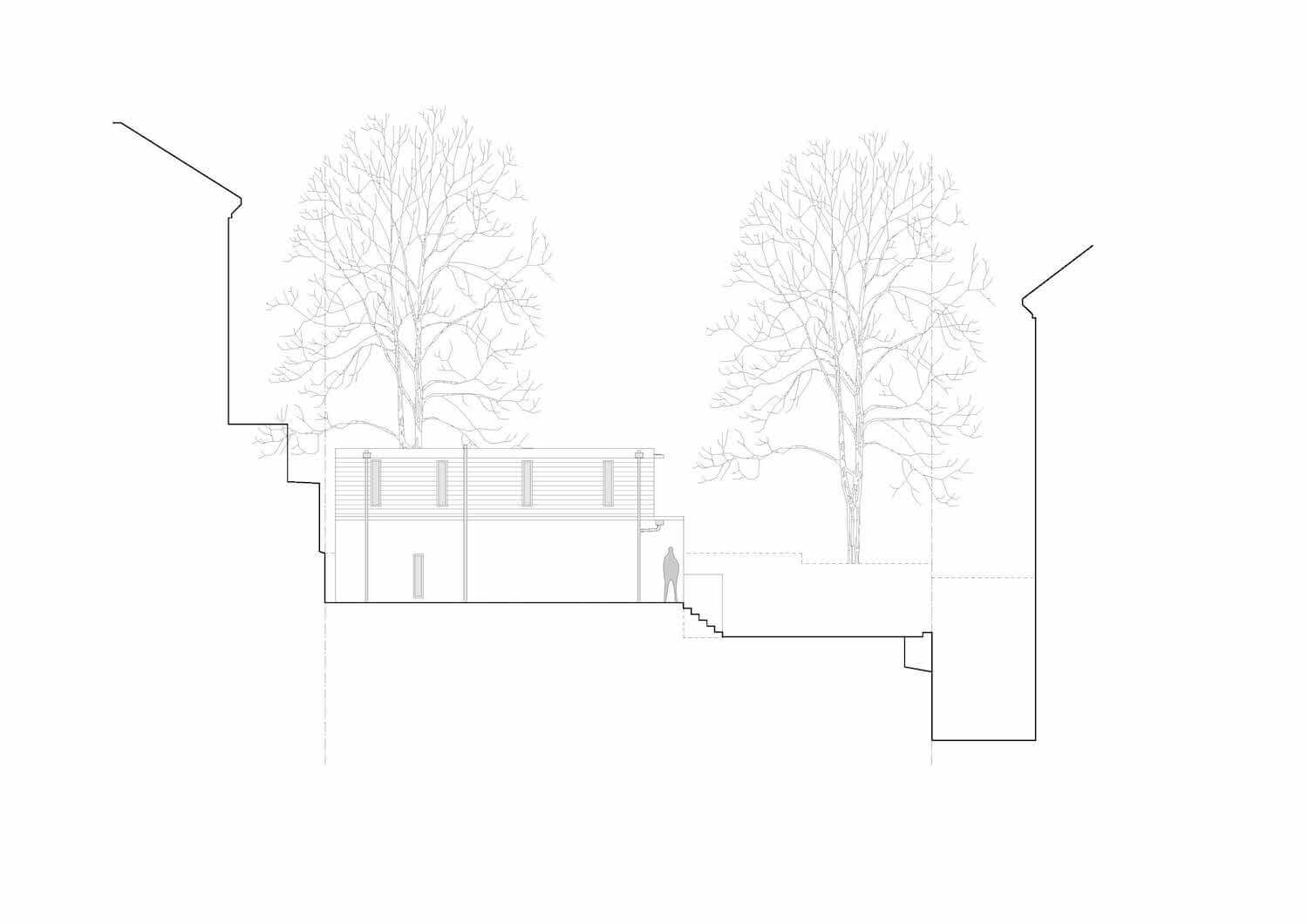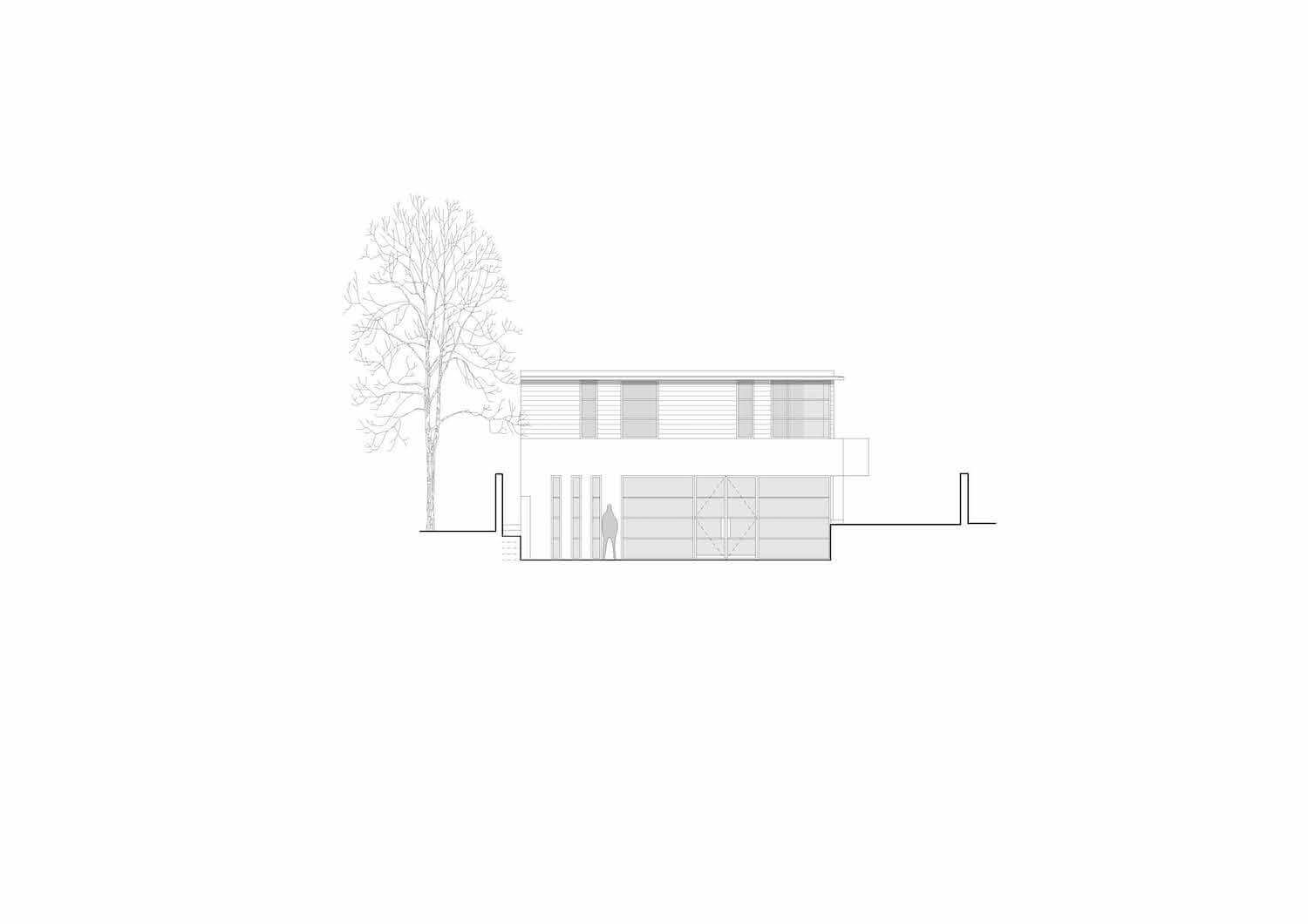 ---