Skylab Architecture: Nestled in a lush Pacific Northwest wooded landscape this 1954 home renovation included maintaining the primary structure of the house with a full re-envisioning of the spaces of daily life.
The one-story, 2,900-square-foot courtyard home design focused on the horizontal with projected overhangs that both shelter and allow light into the house through skylights. The modernized plan links together a yoga studio, guest suite, 3 bedrooms and bathrooms with open living, kitchen and dining space. The kitchen was transformed as the open filtered hub of the living space with integral skylights and courtyard views. The bedrooms and living spaces were updated with more and larger amounts of glazed opening onto the private garden to develop more naturally lit connections to the exterior. The outdoor pathways invite the flow of living inside and outside day to day and for entertaining.
The exposed timber structure pitched roof and exterior siding were restored and augmented to preserve and reveal the original wood finishes. The renovation was centered around the idea of being true to the nature of Pacific Northwest traditions of exposing the timber but also refinishing the exterior and interiors with a series of clear, stained and burnt wood finishes. In all spaces there was an exploration of ways to open the plan and facade to the outdoor private courtyard while maintaining select solid areas for structure and privacy. The crisp new metal standing seam roofing was additionally a significant selection to protect and preserve the exposed wood structure and finishes.
The transformation of this mid-century home into a durable warm modern retreat was developed by being true to the spirit of the original home while embracing more open and connected spaces with the surrounding nature.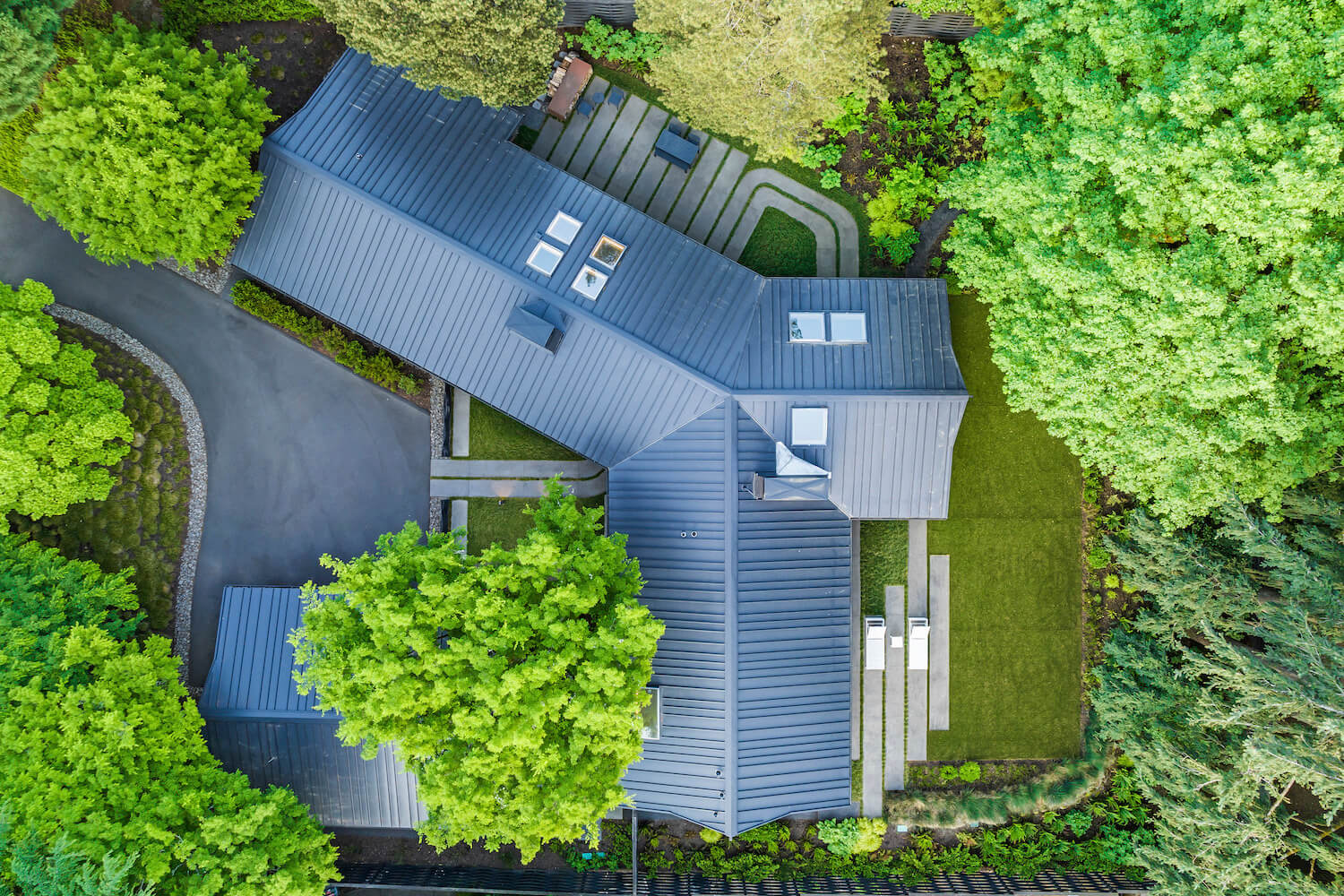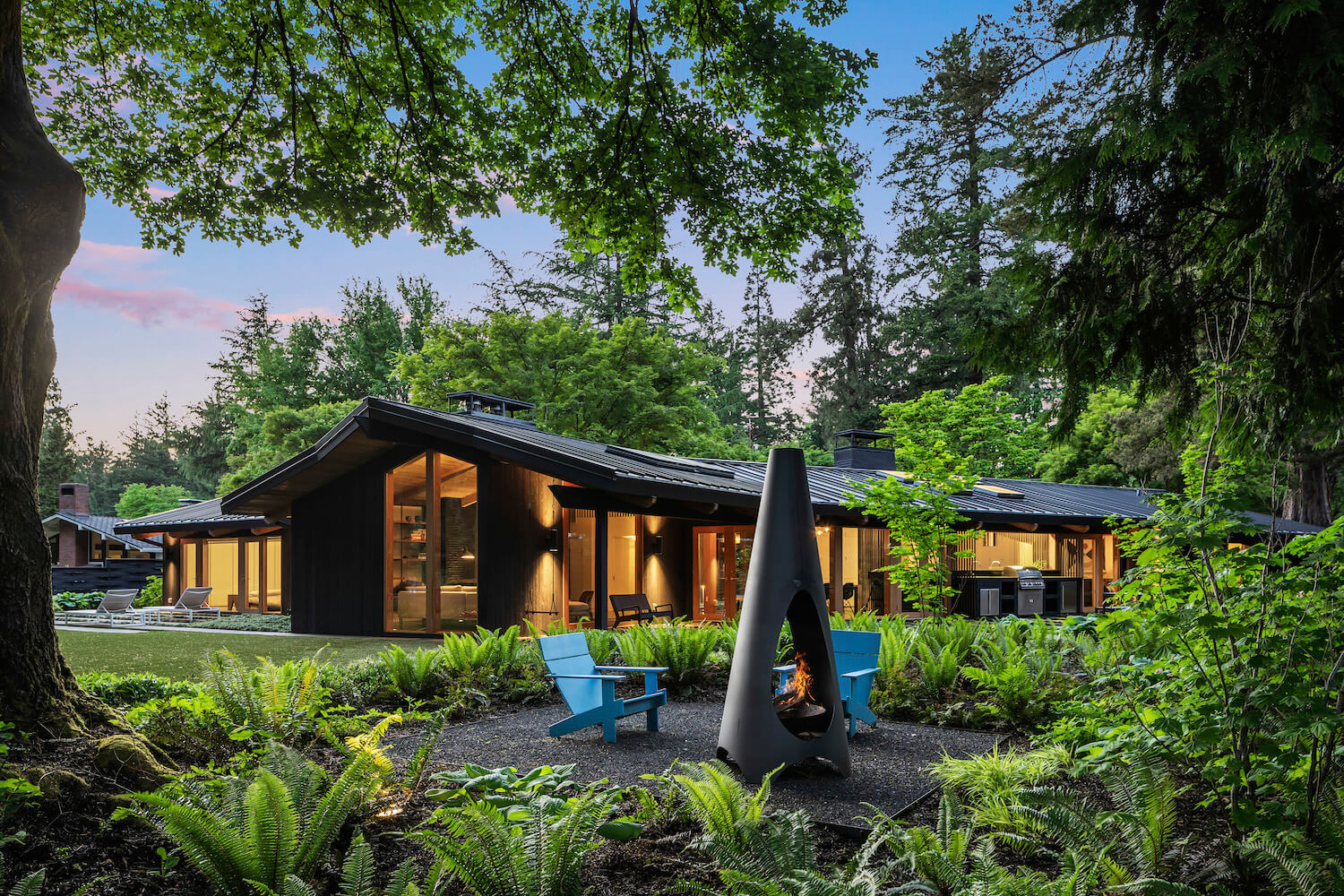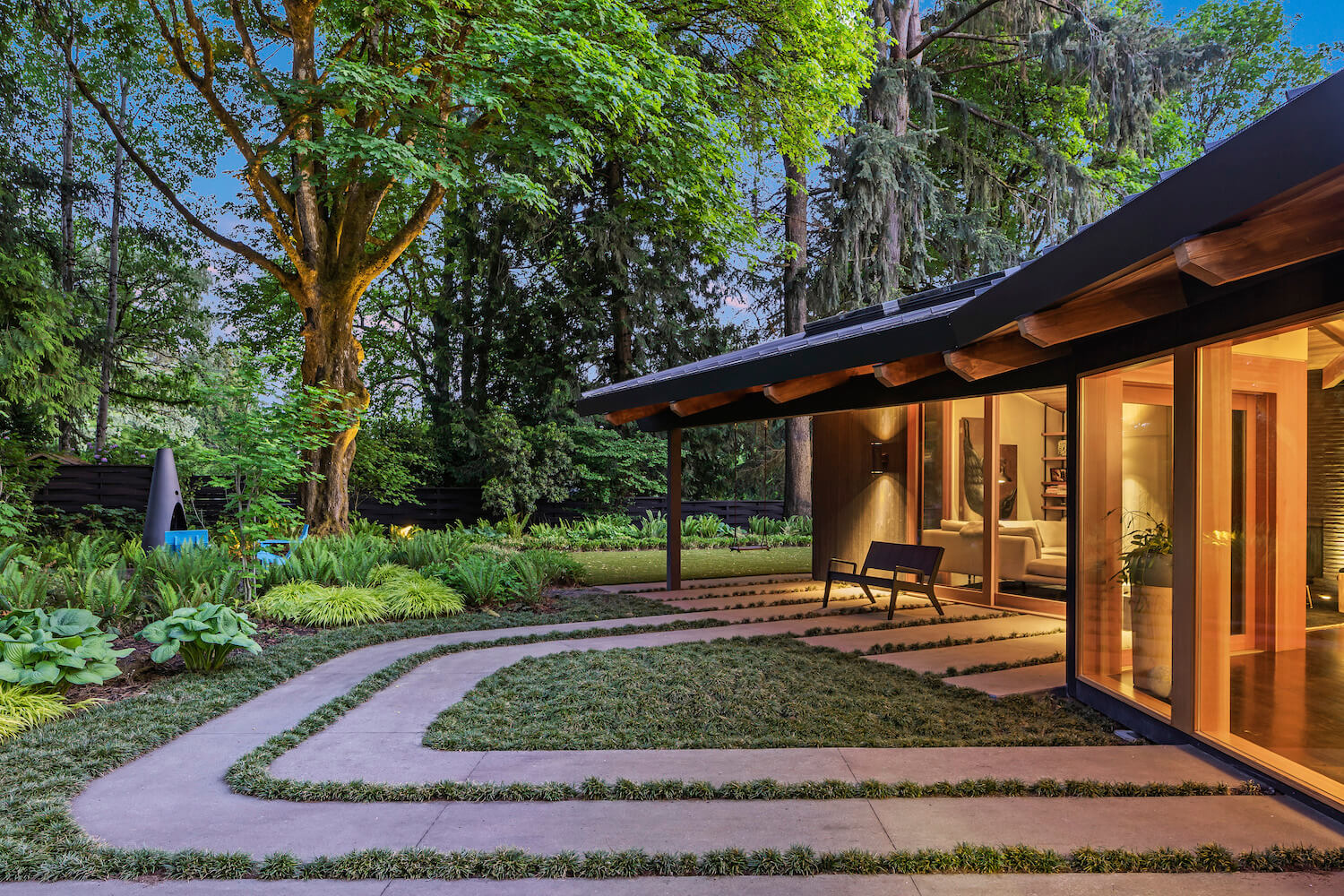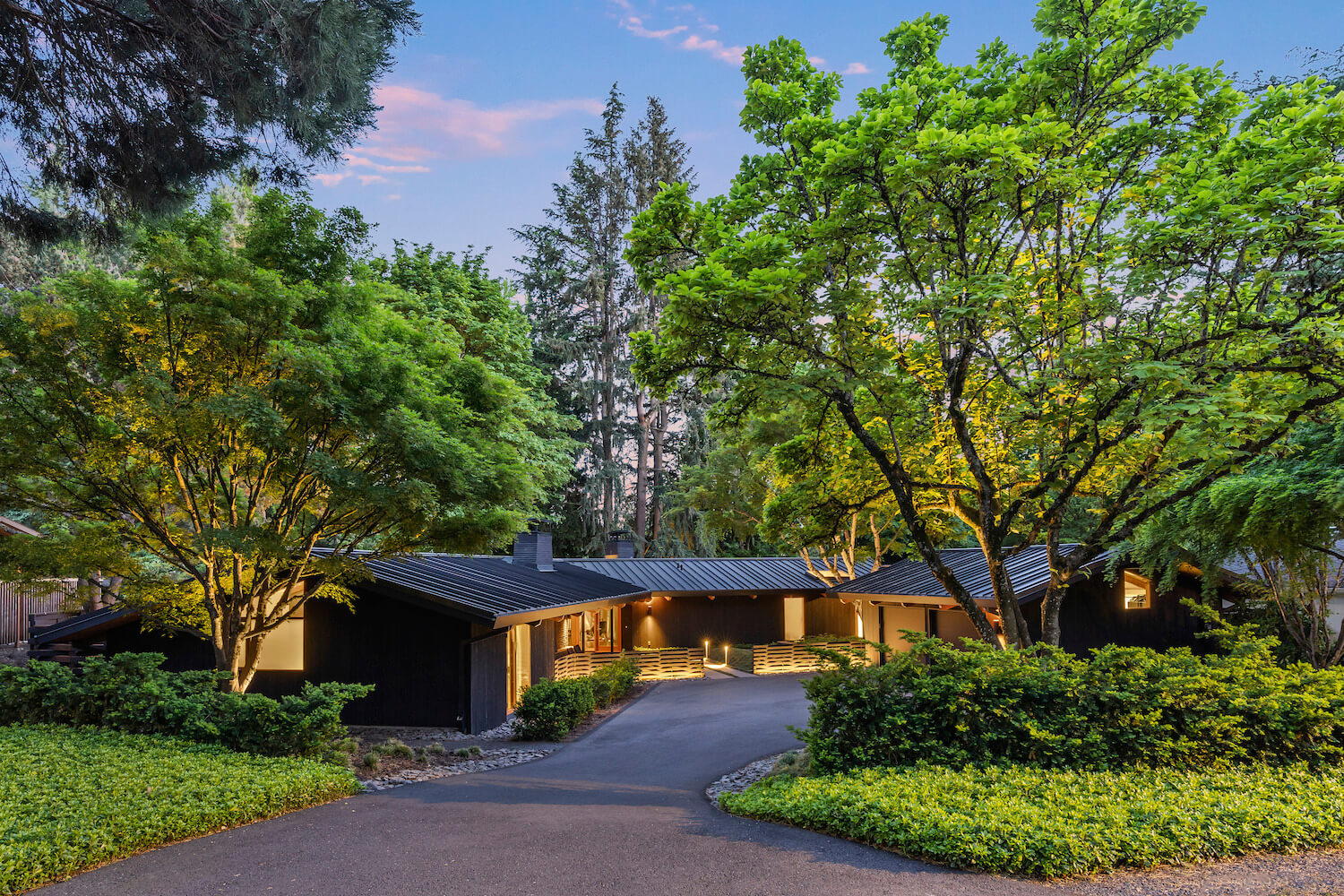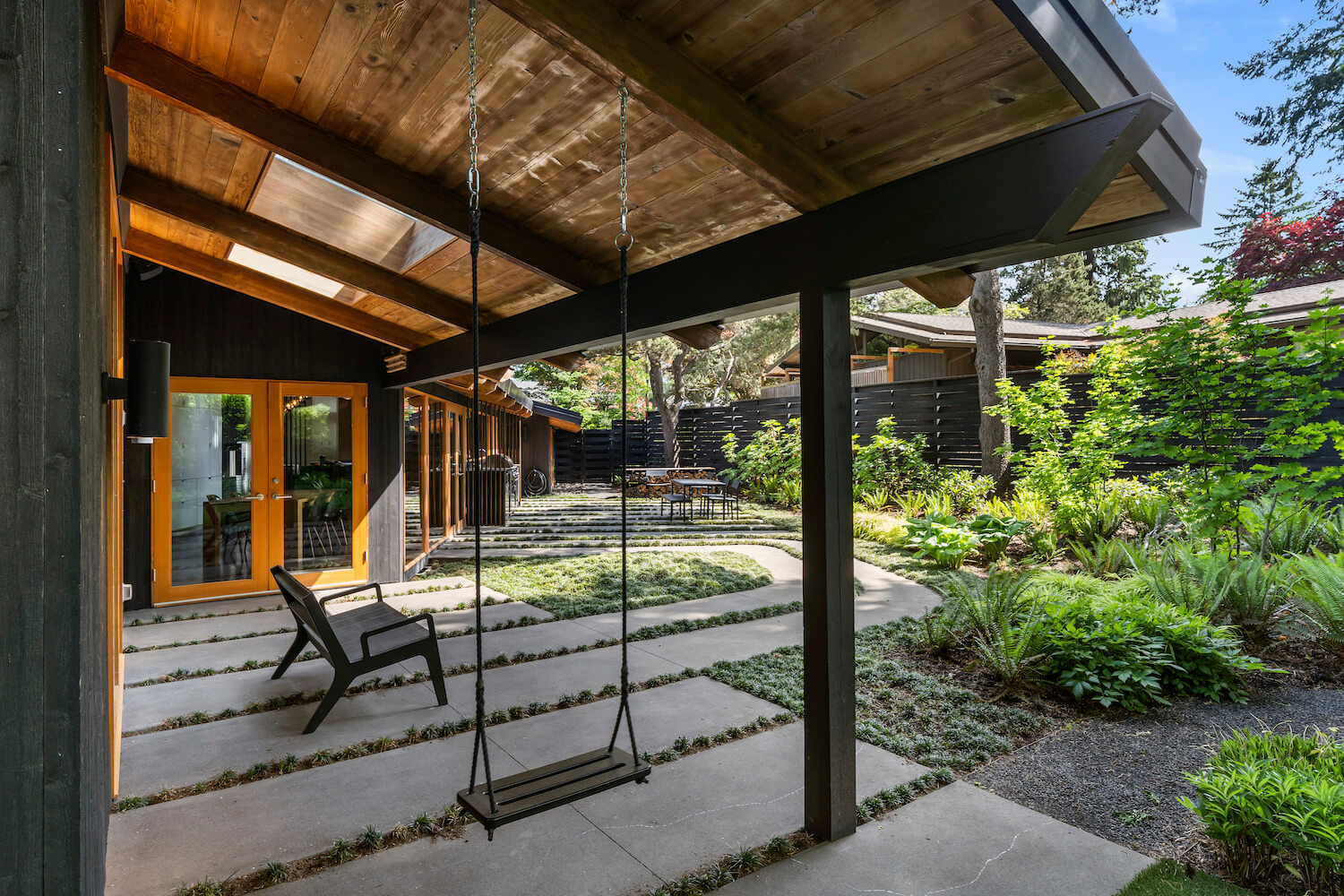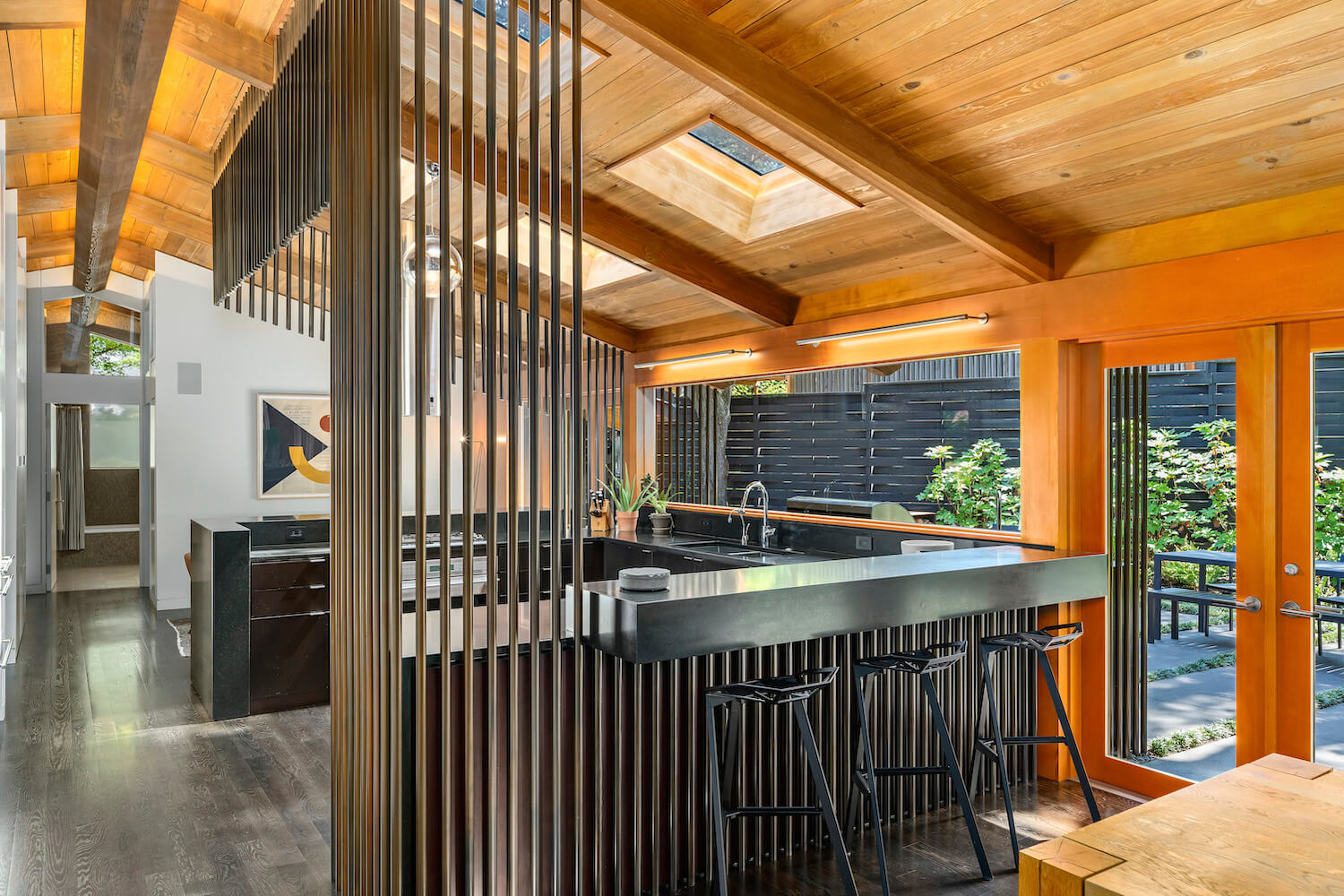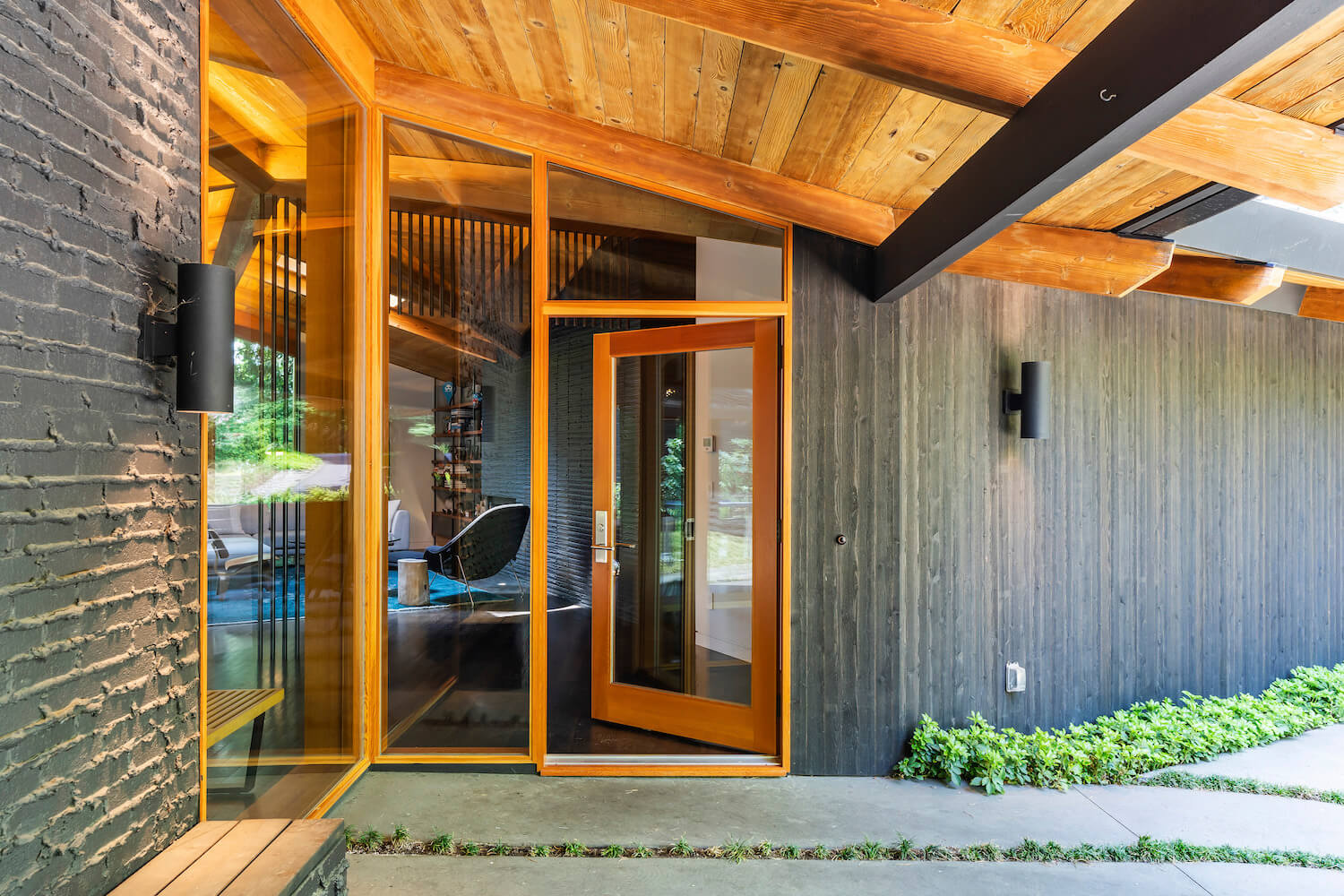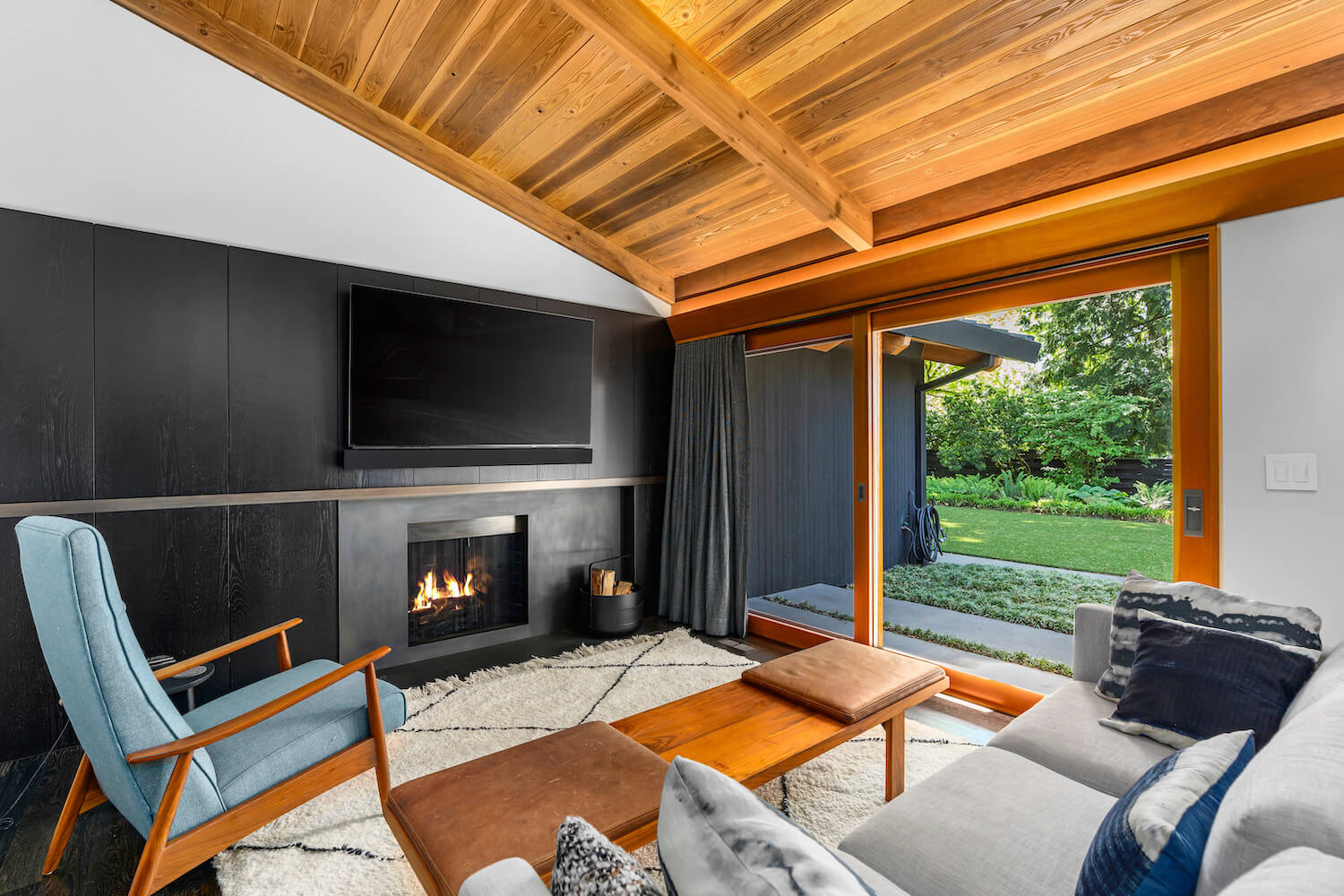 ---