Etéreo Arquitectos: "Casa Seba" is a summer housing project, located in Tafí del Valle, a holiday villa located at Tucumán, at the northwest of Argentina.
This Project was a challenge for the studio from the very beginning, not only during the design stage, considering the irregular shape and steeply sloped land plot, but also during the construction, as it is located one of the highest parts of Tafí del Valle, far from the city and without the possibility of having quick and convenient access to construction resources, both materials and labor.
With a plot area of 2,500 m2 and a slope of 13 meters from its highest point to the lowest, we decided to place the house at the highest point of the lot to gain the best views towards Tafí del Valle City, the Langostura Dam, and El Mollar city, thus creating an imposing viewpoint from the main spaces of the dwelling.
The house is organized in 3 floors, having a total of 350 m2 of covered area. Taking advantage of the depression of the terrain, we proposed a basement with parking area, a workshop, and a storage room. The ground floor is divided in to great areas, on the one hand a social area, a Sigle large space tan contains Kitchen, Dining, and Livingroom, all of them connected to a terrace and a gallery. On the other hand, we have a private area, meant for guest, in this sector you can find two bedrooms, a bathroom and, with a separated entrance, the laundry. This floor has also a covered parking.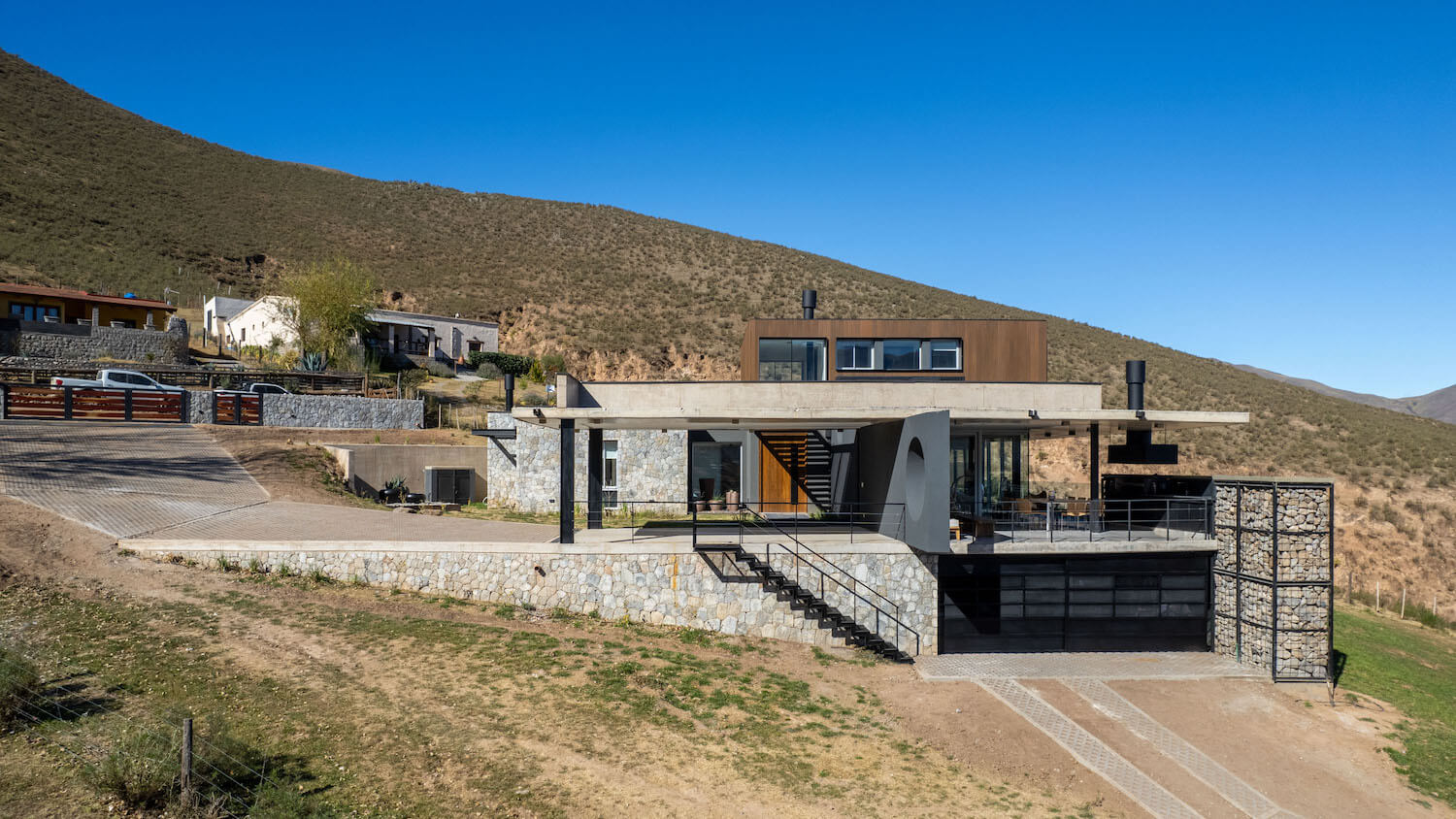 Finally, the first floor, intended for the master, has the main bedroom, and the bathroom including a Hydromassage bathtub and a small sauna. This floor ends with a covered balcony to enjoying the best view of the valley.
Formally, the project is a combination of simple geometry. It is a cube shape volume concrete and glass volume, supported by stone gabions. On top of this volume, another cube is placed, this time covered with wood-plastic composite (WPC) siding resembling wood, punctuated on one of its sides by a large glass facade. This volume is partially supported, creating the sensation of floating, seeking to stand out from its surroundings, contributing warmth and quality to the ensemble, while using the new construction technologies to respond to the climatic conditions of the location.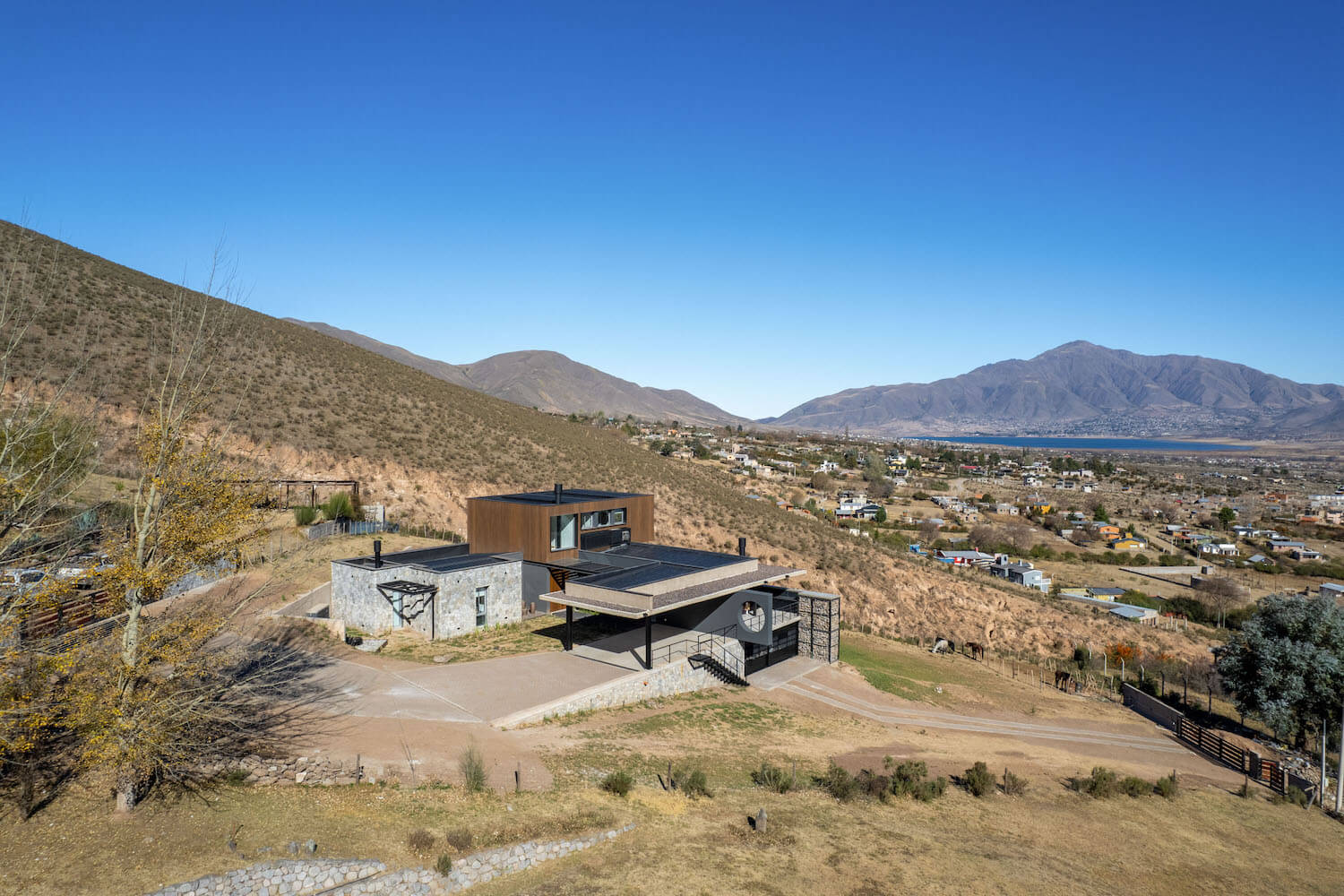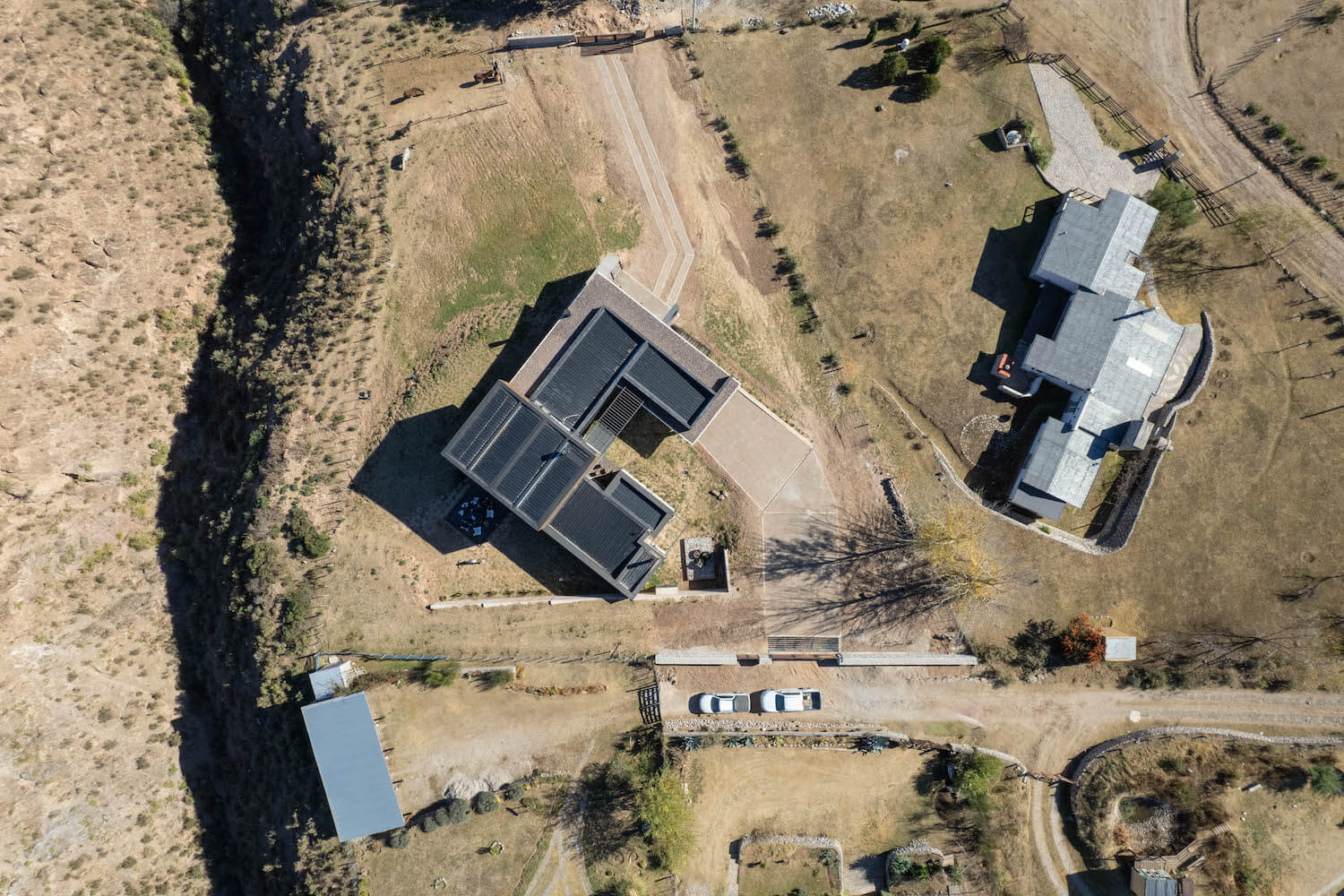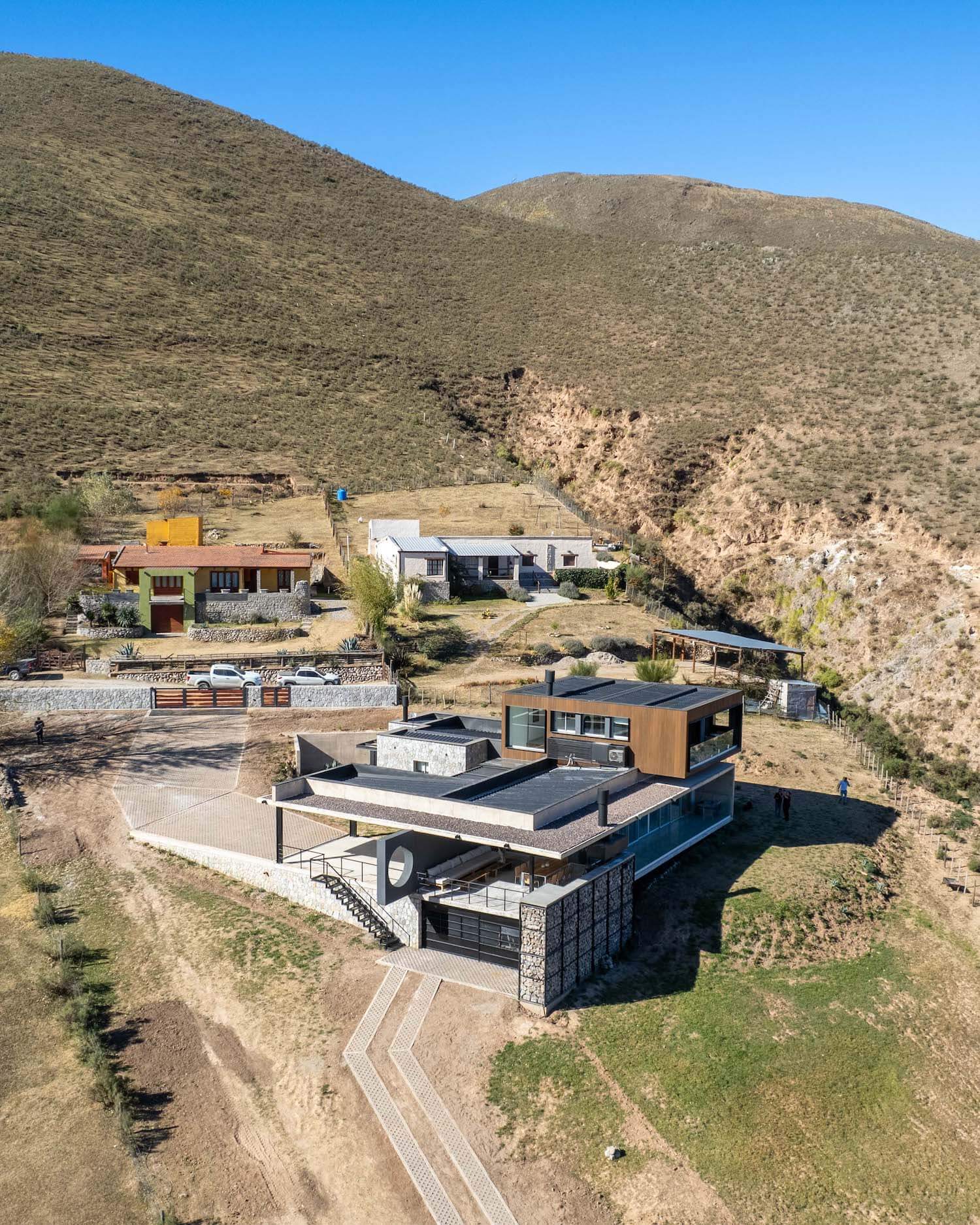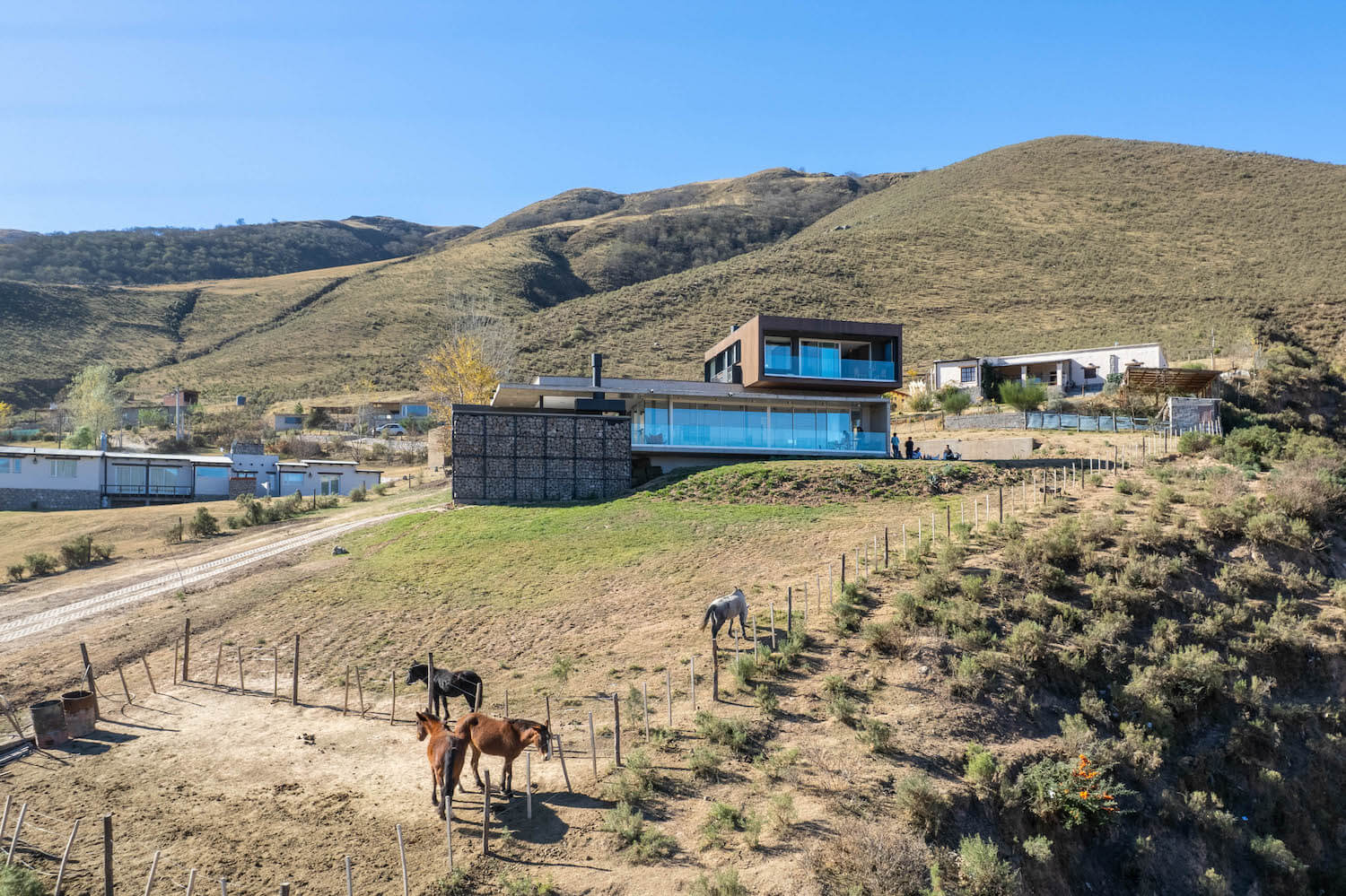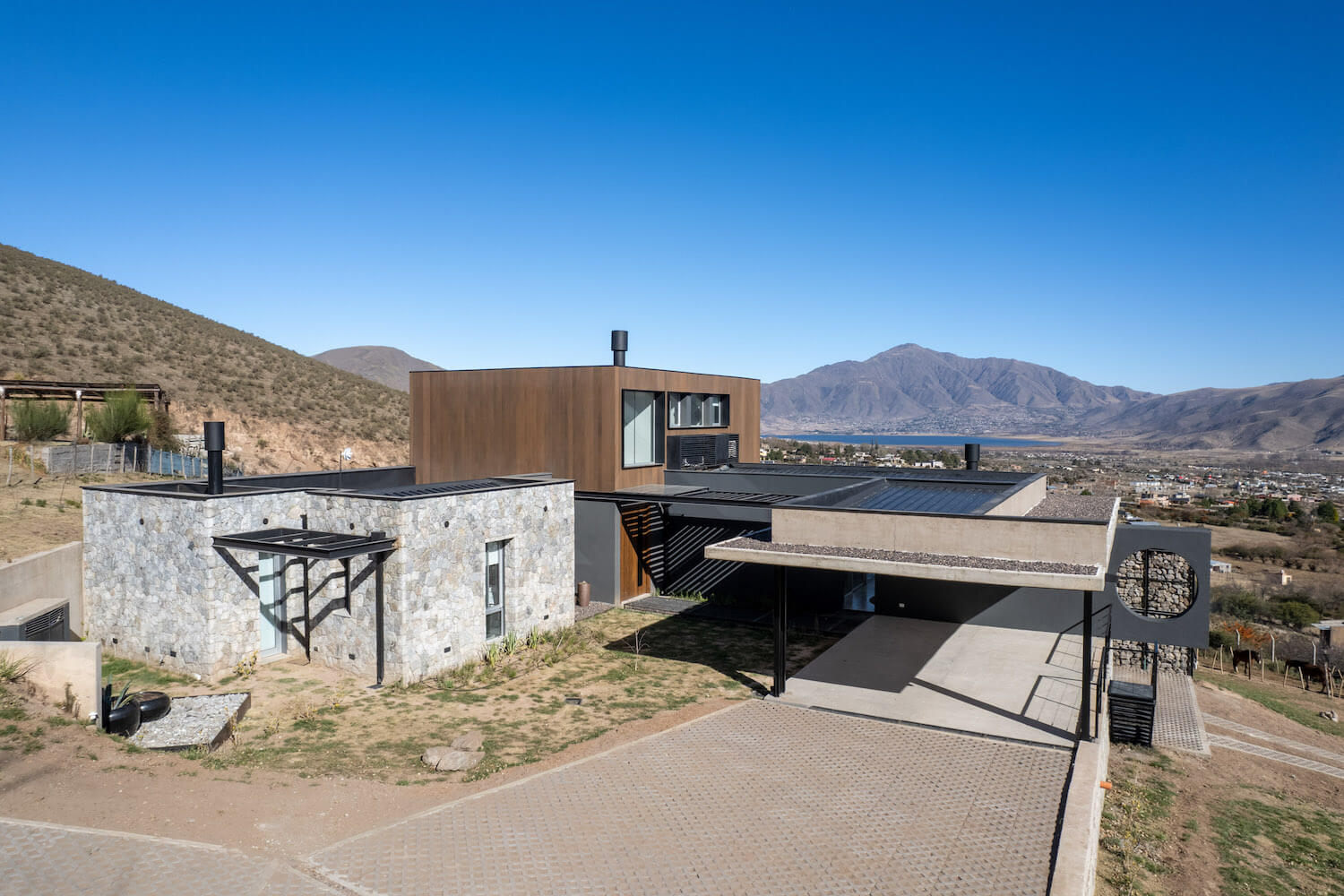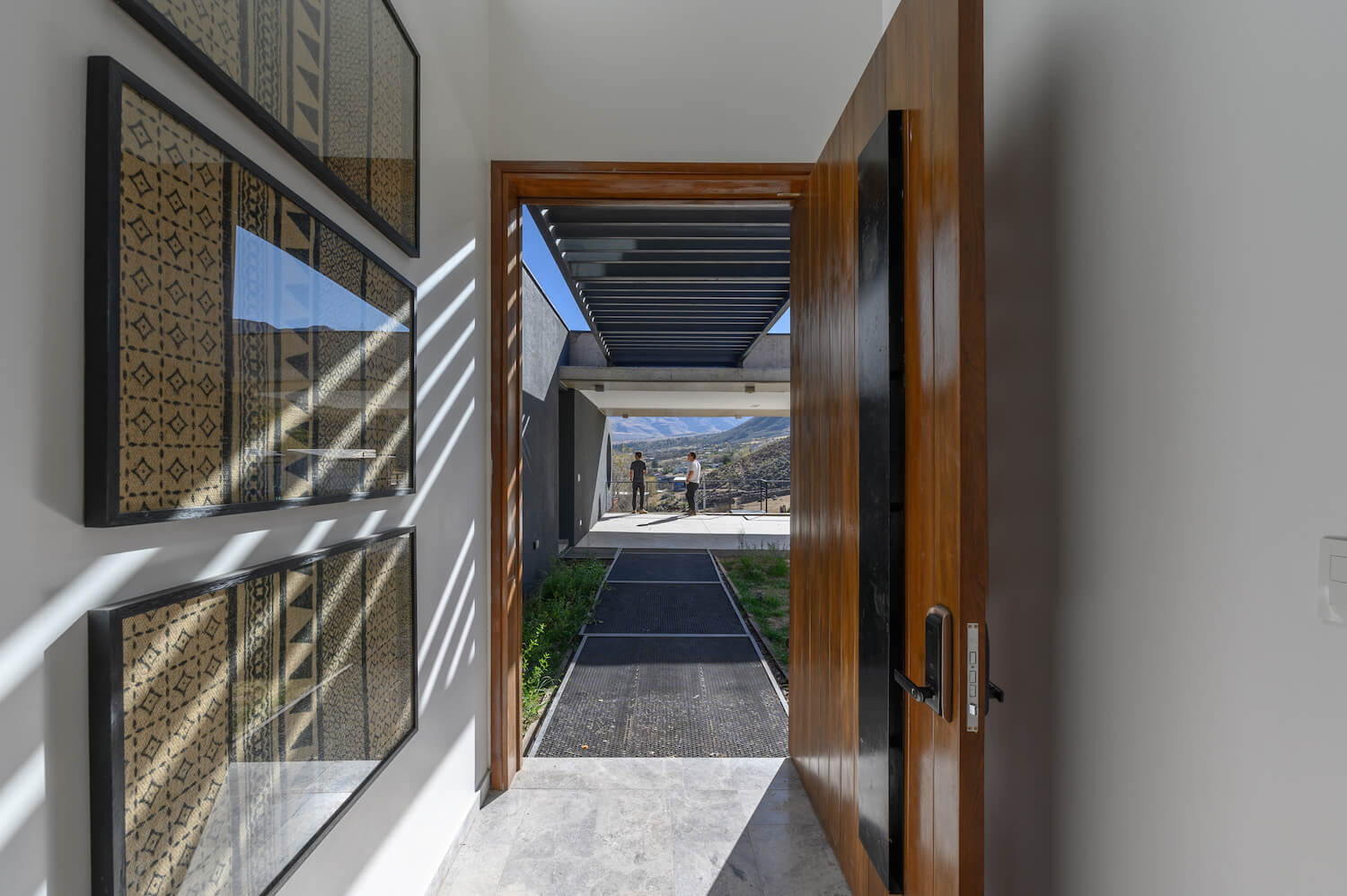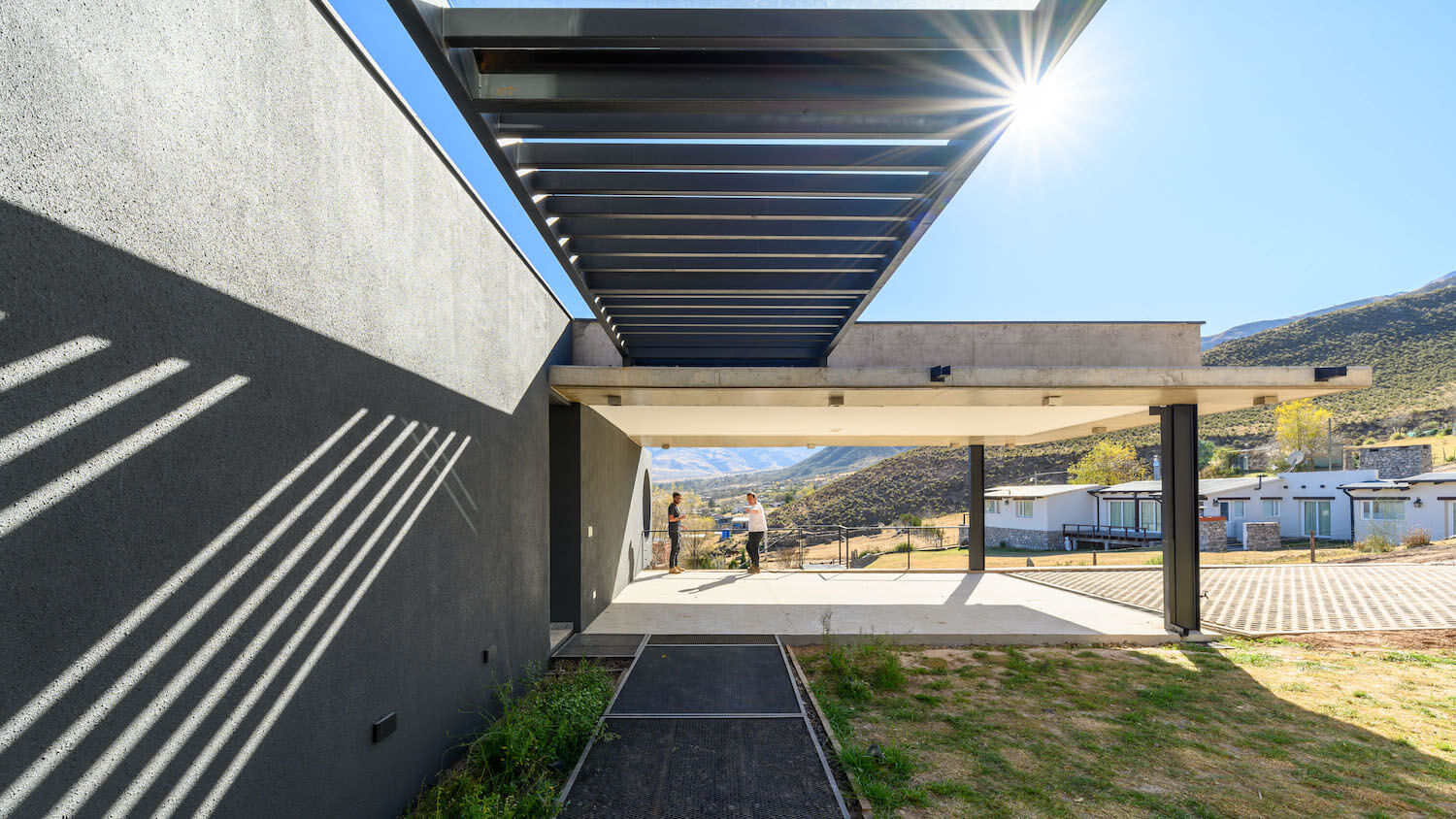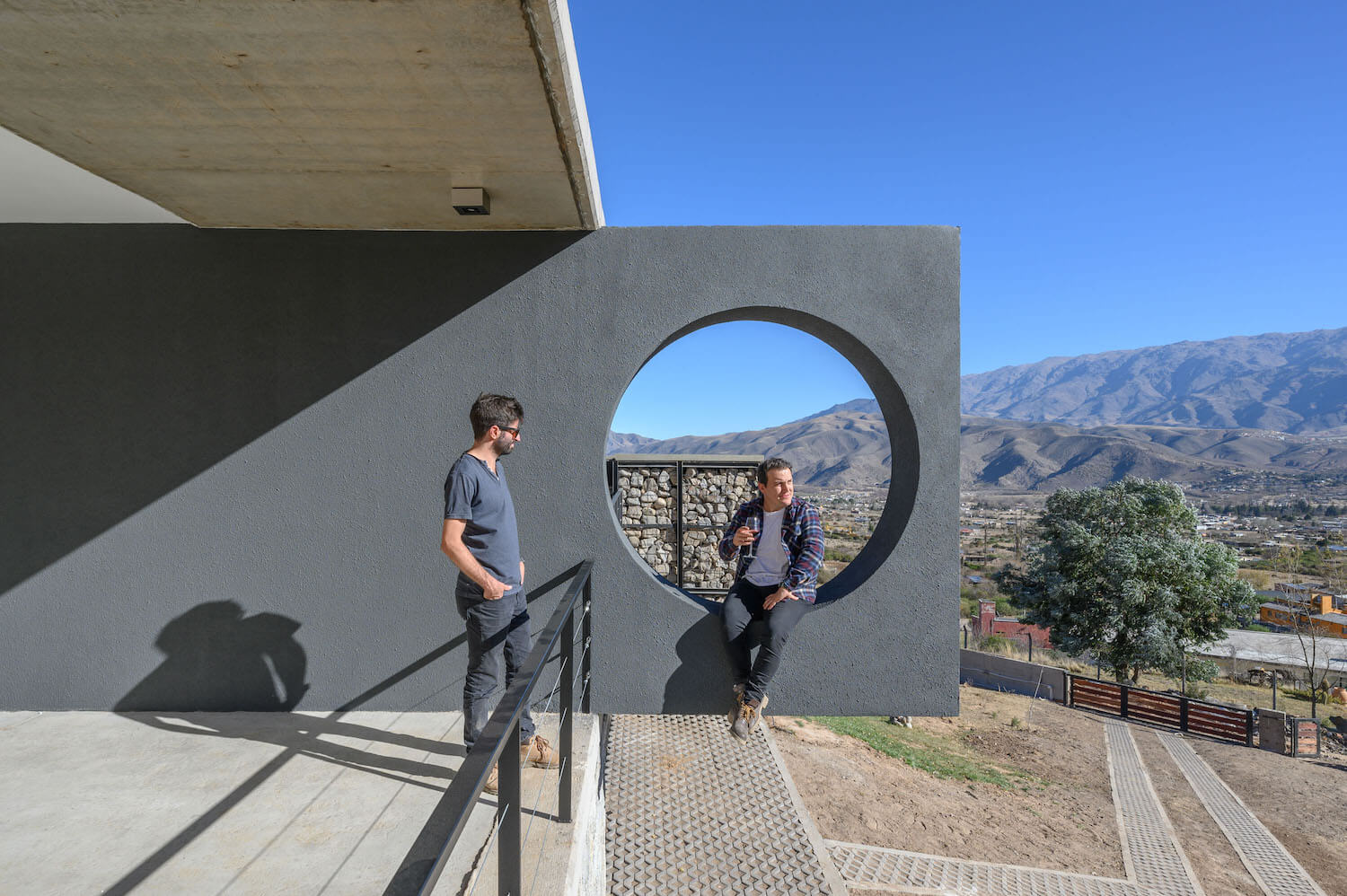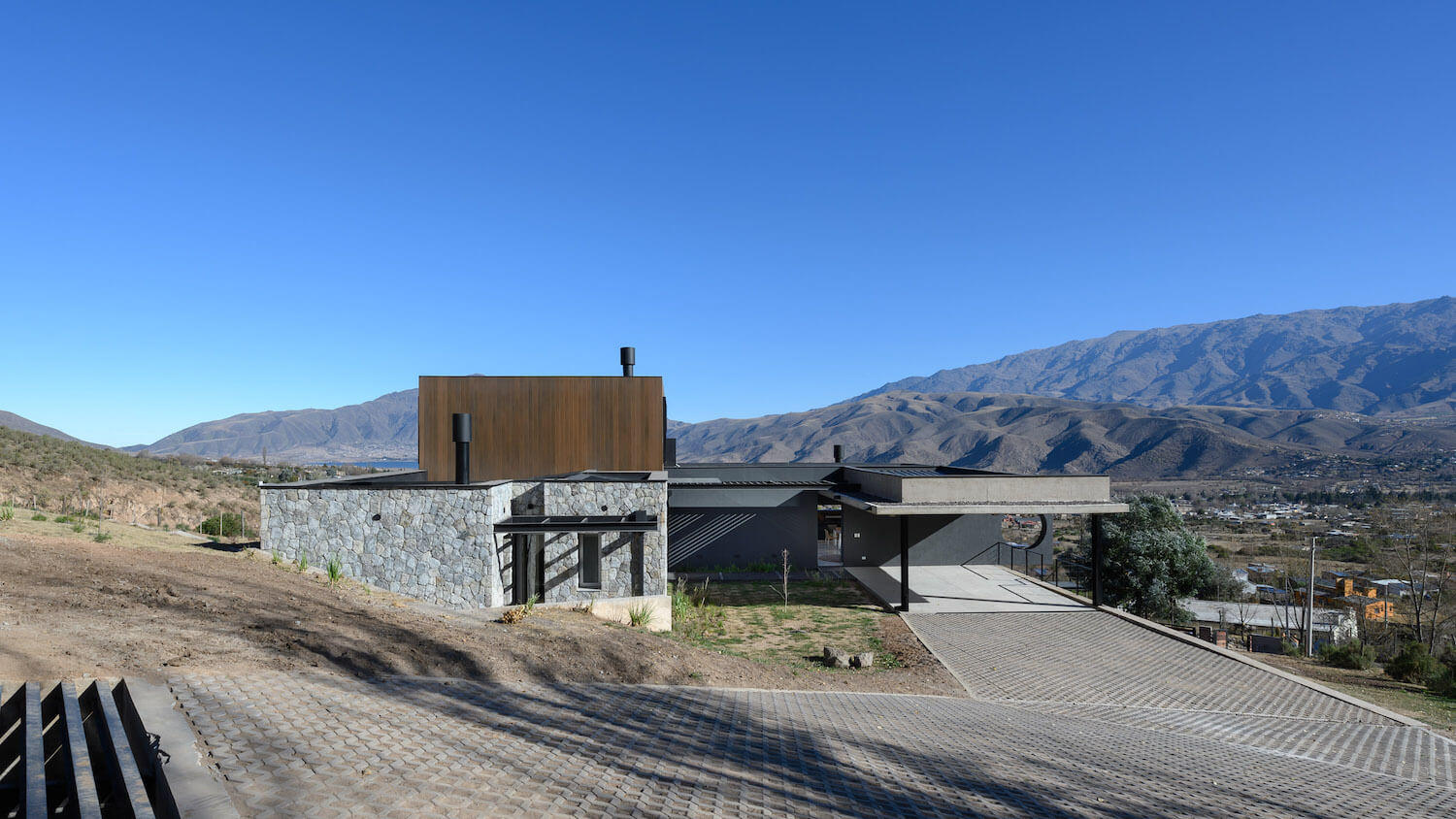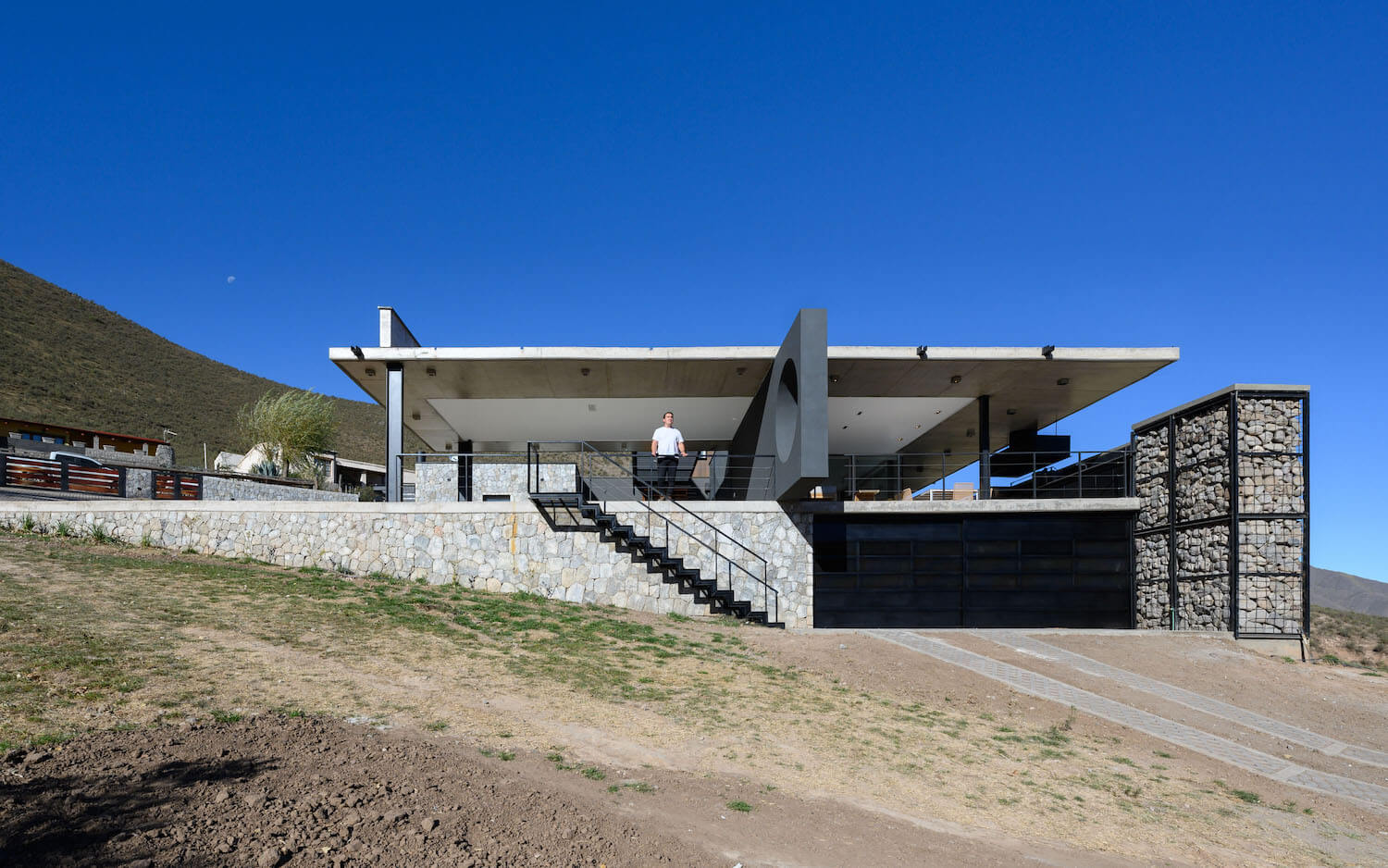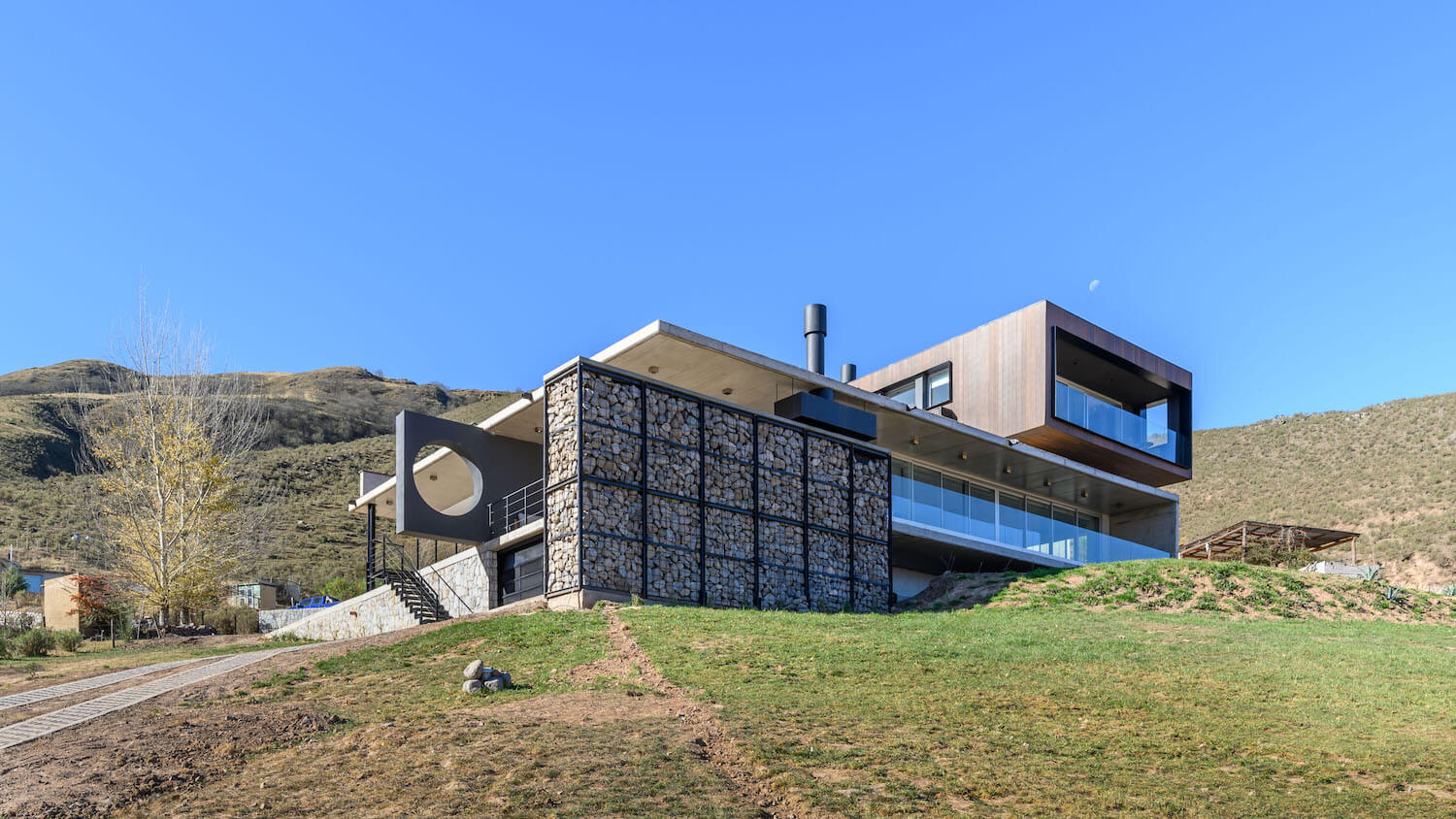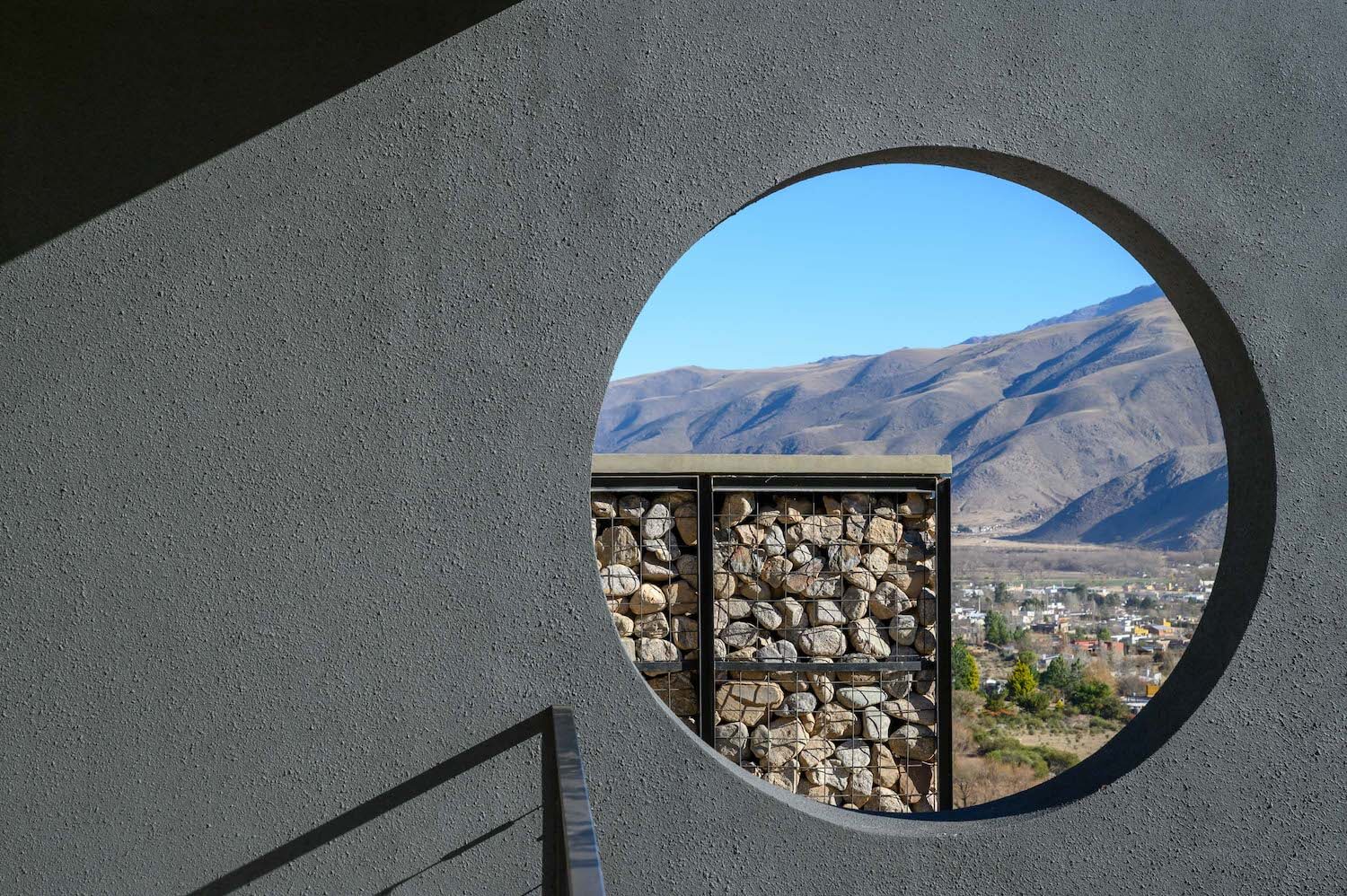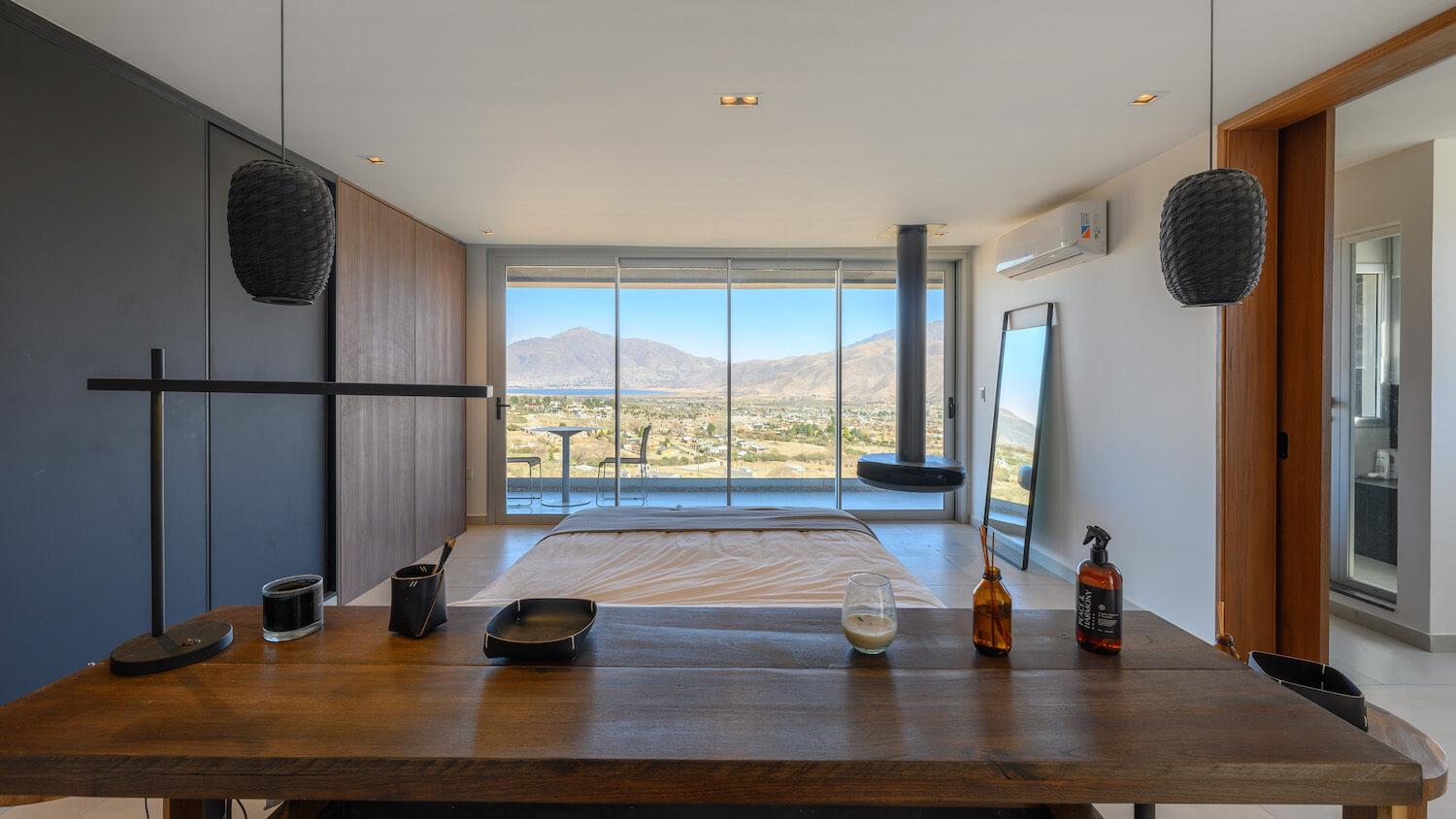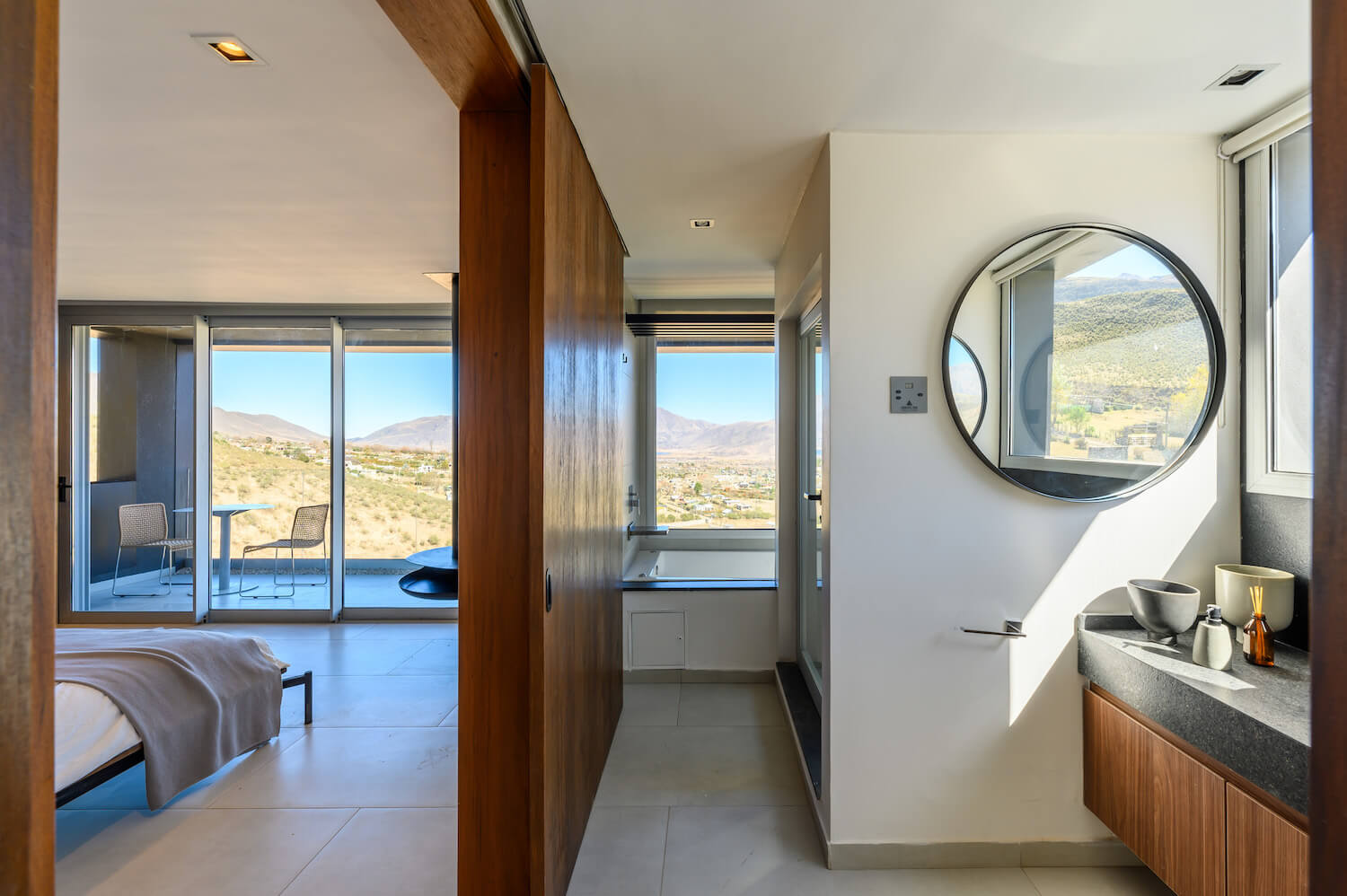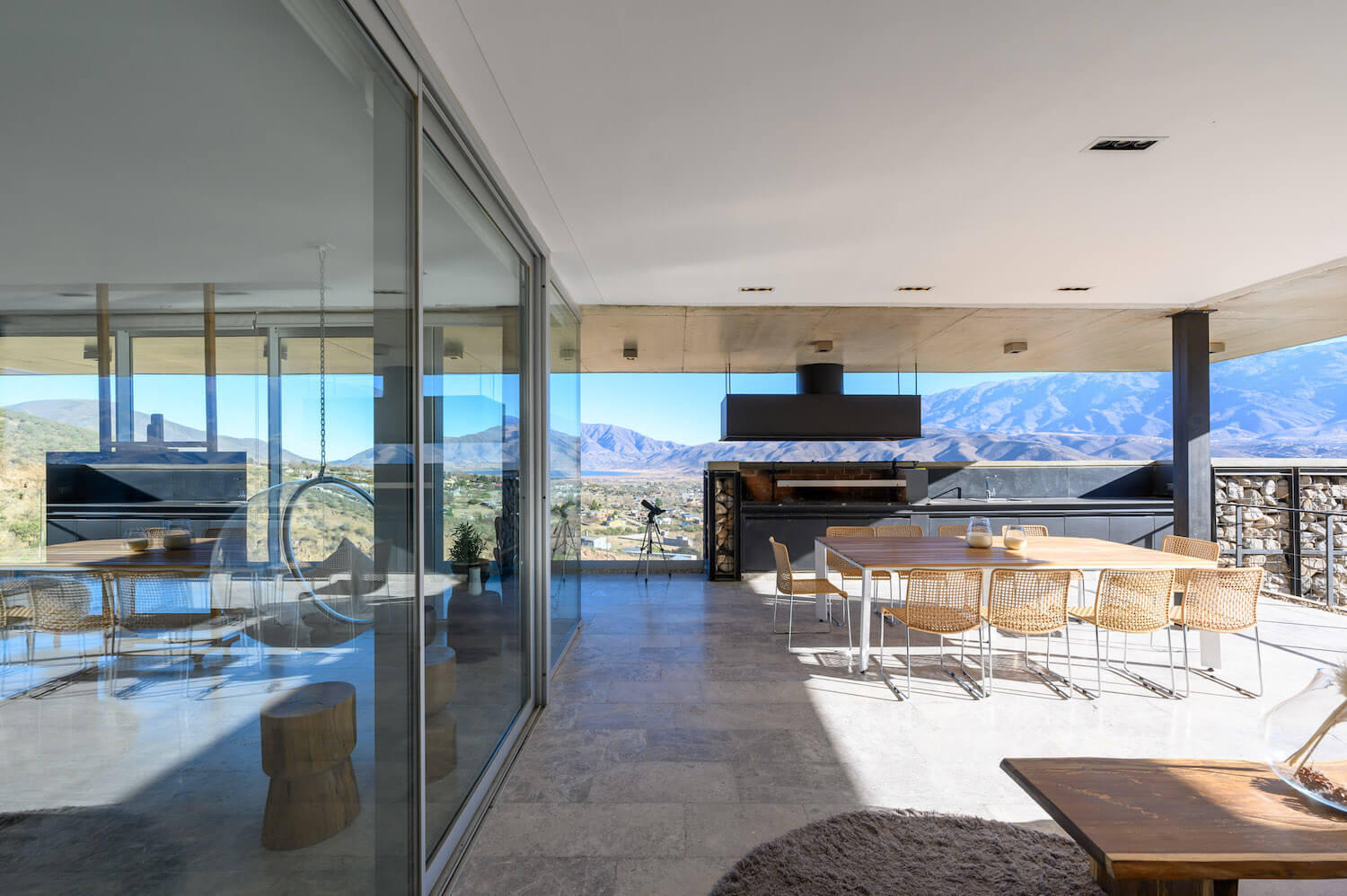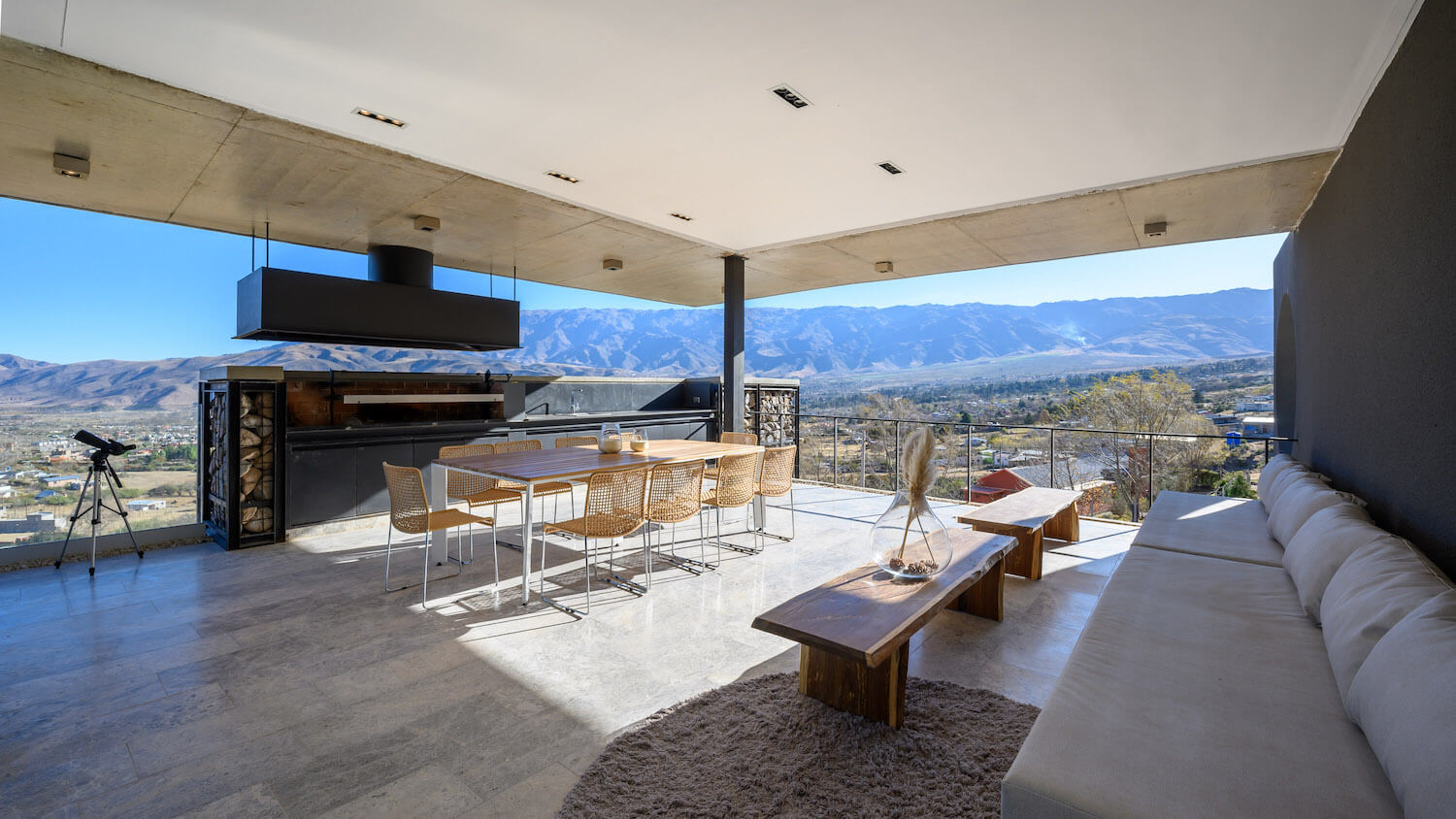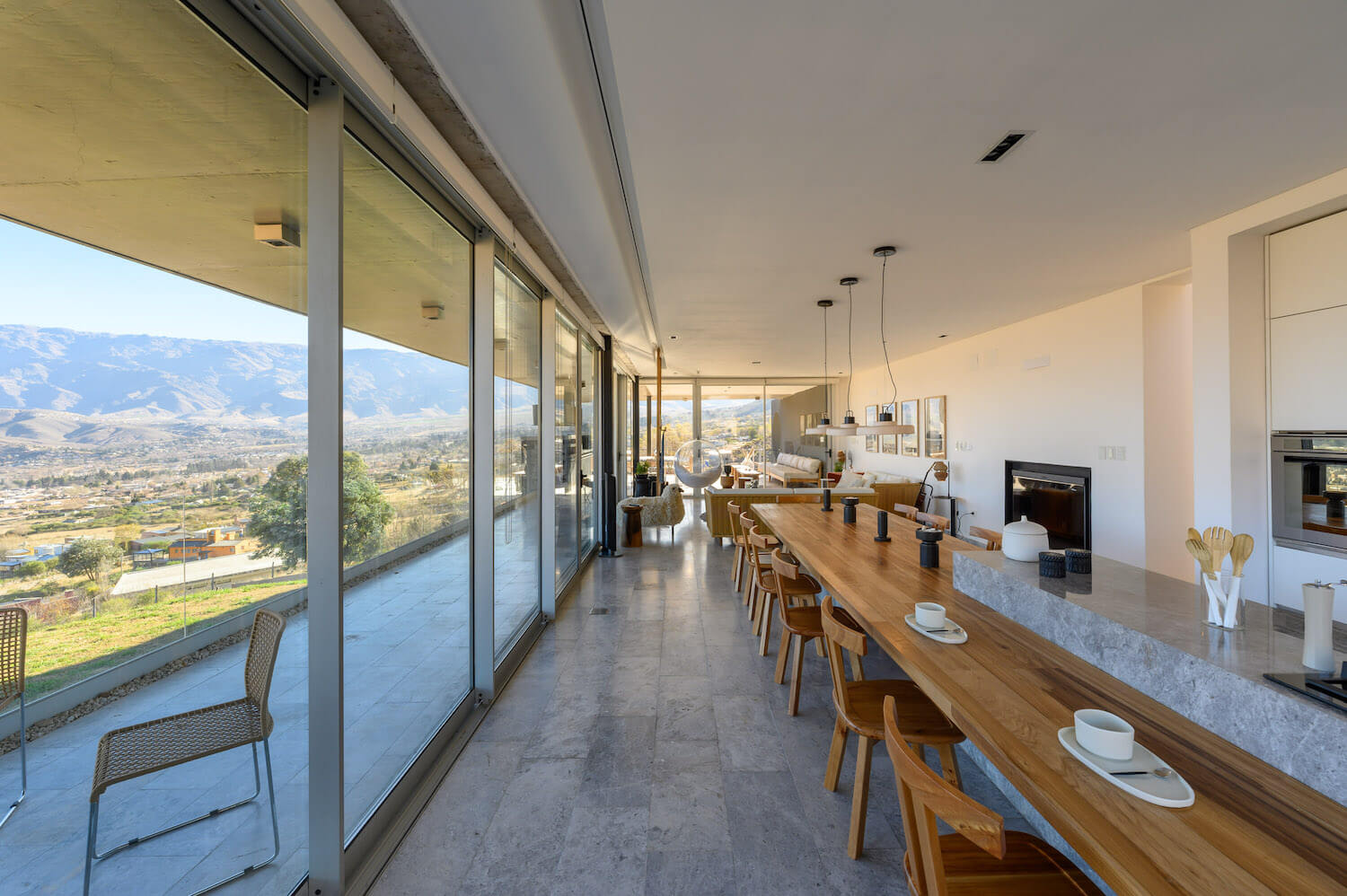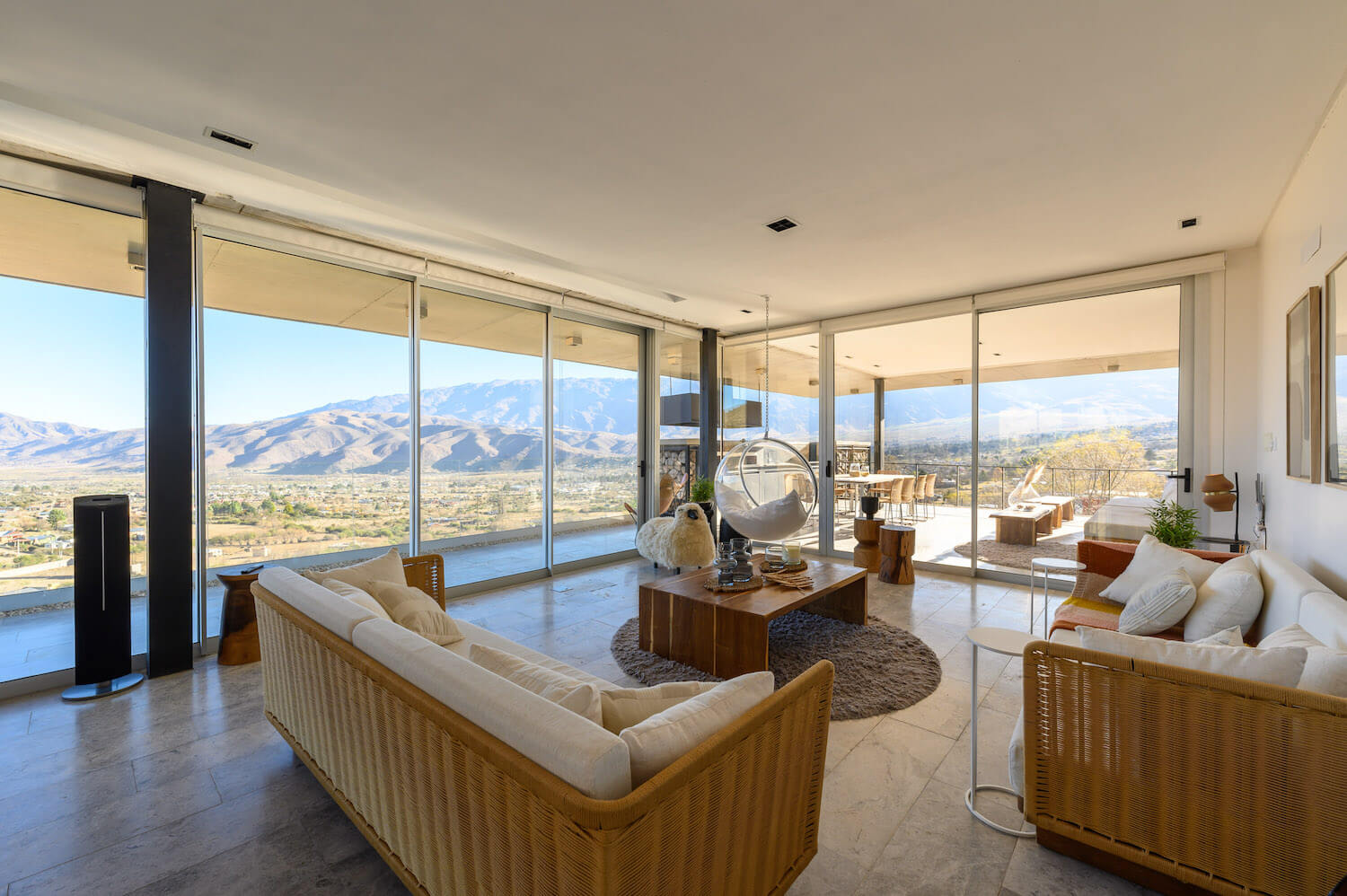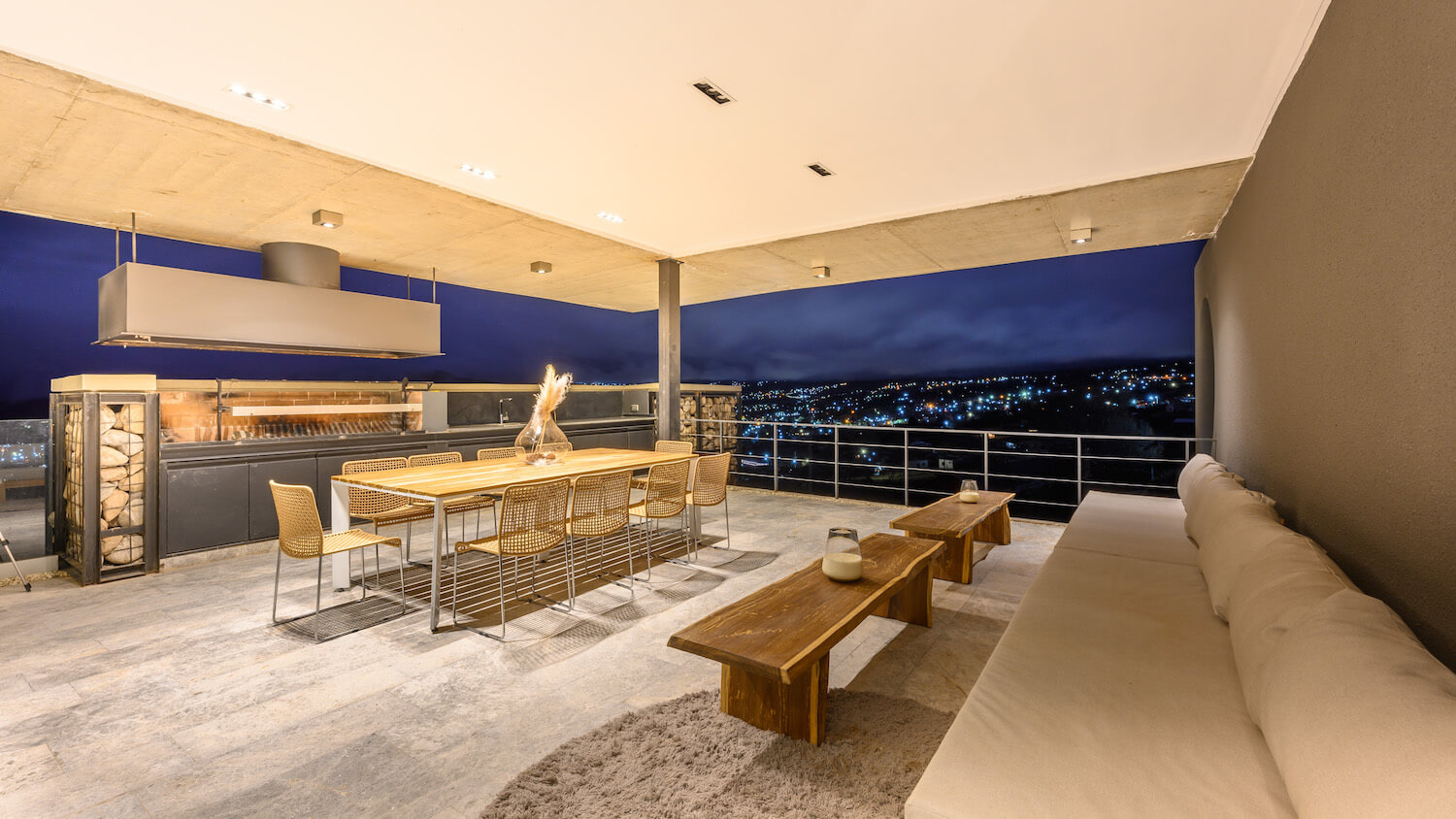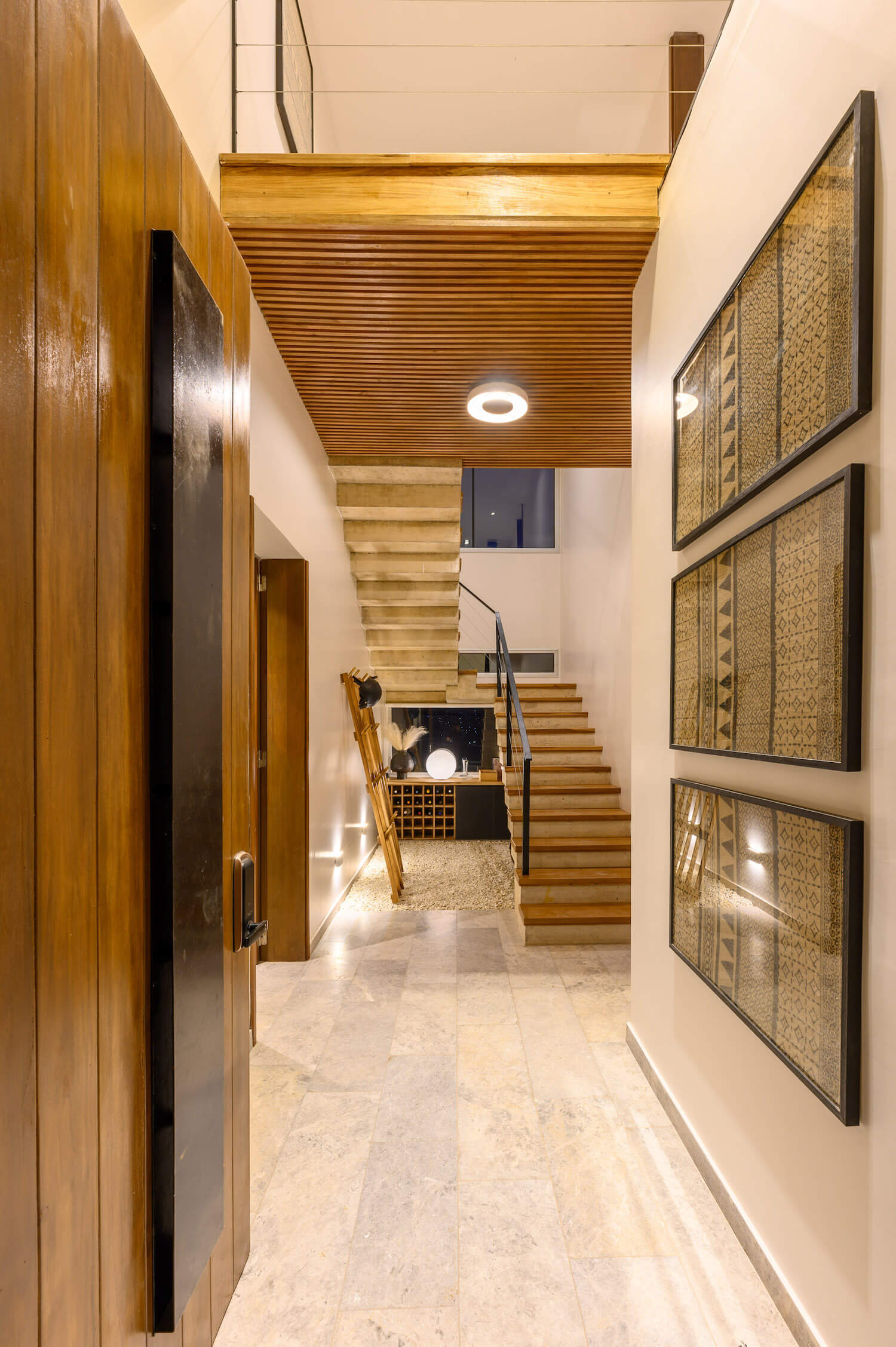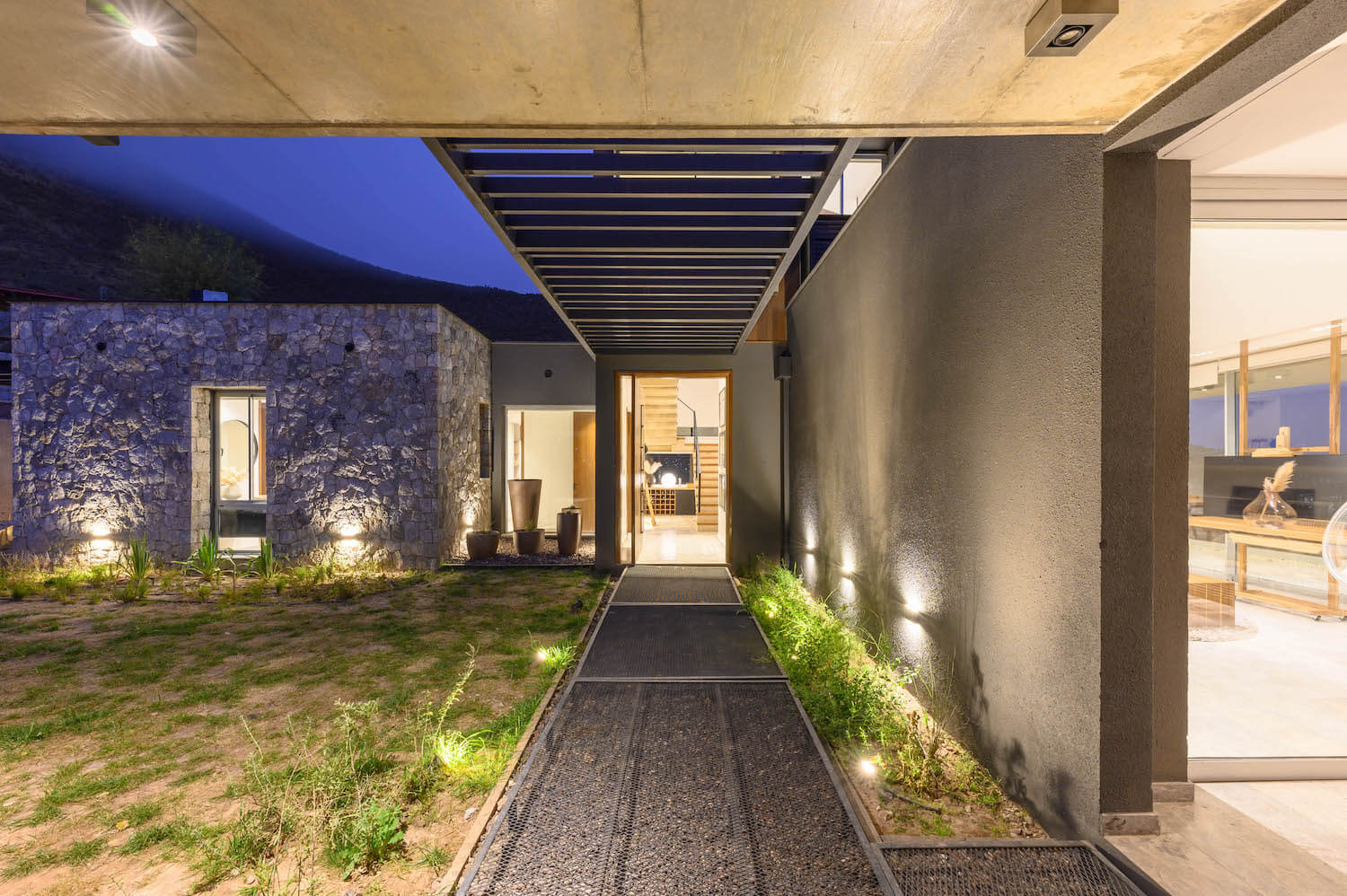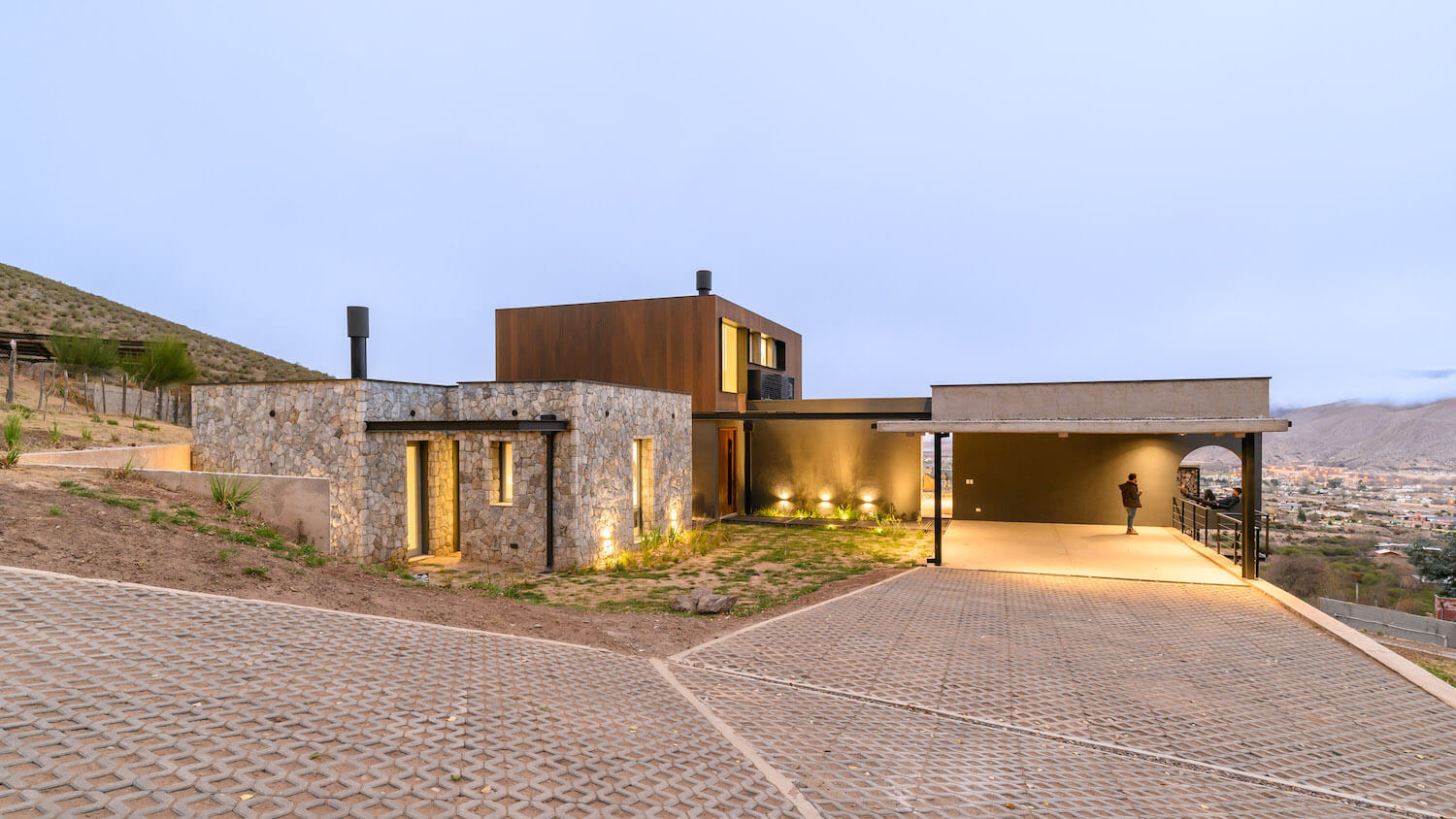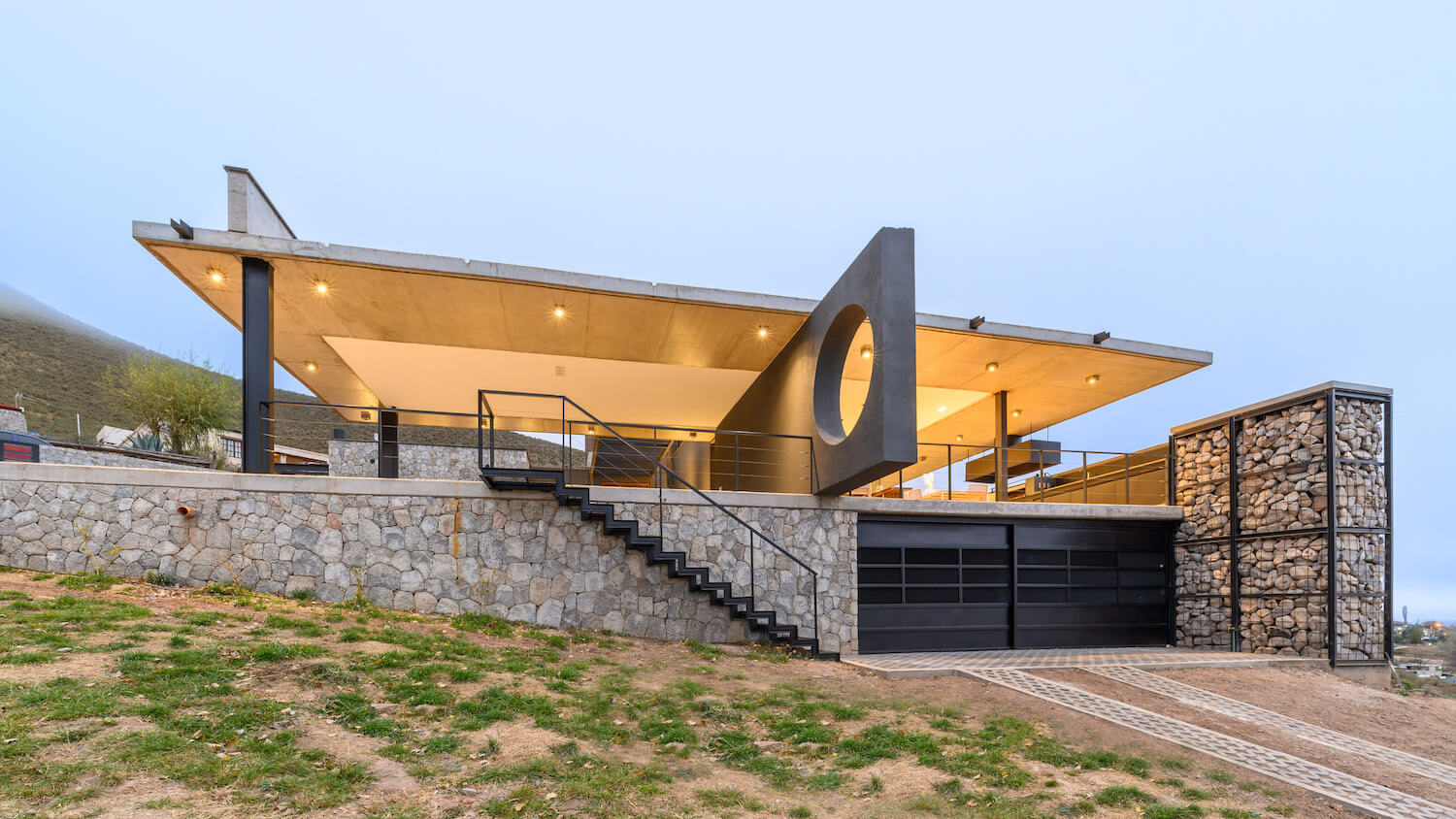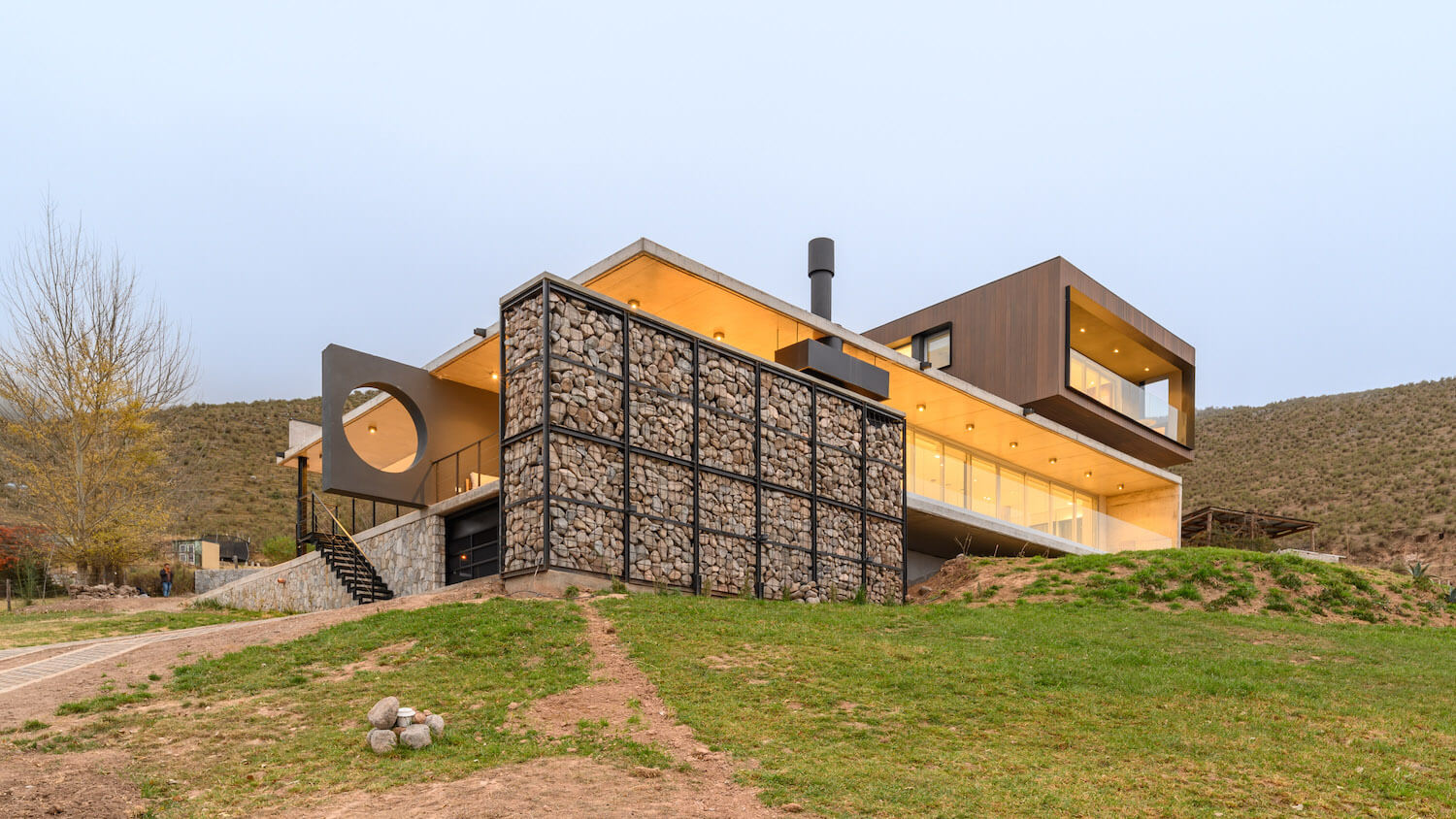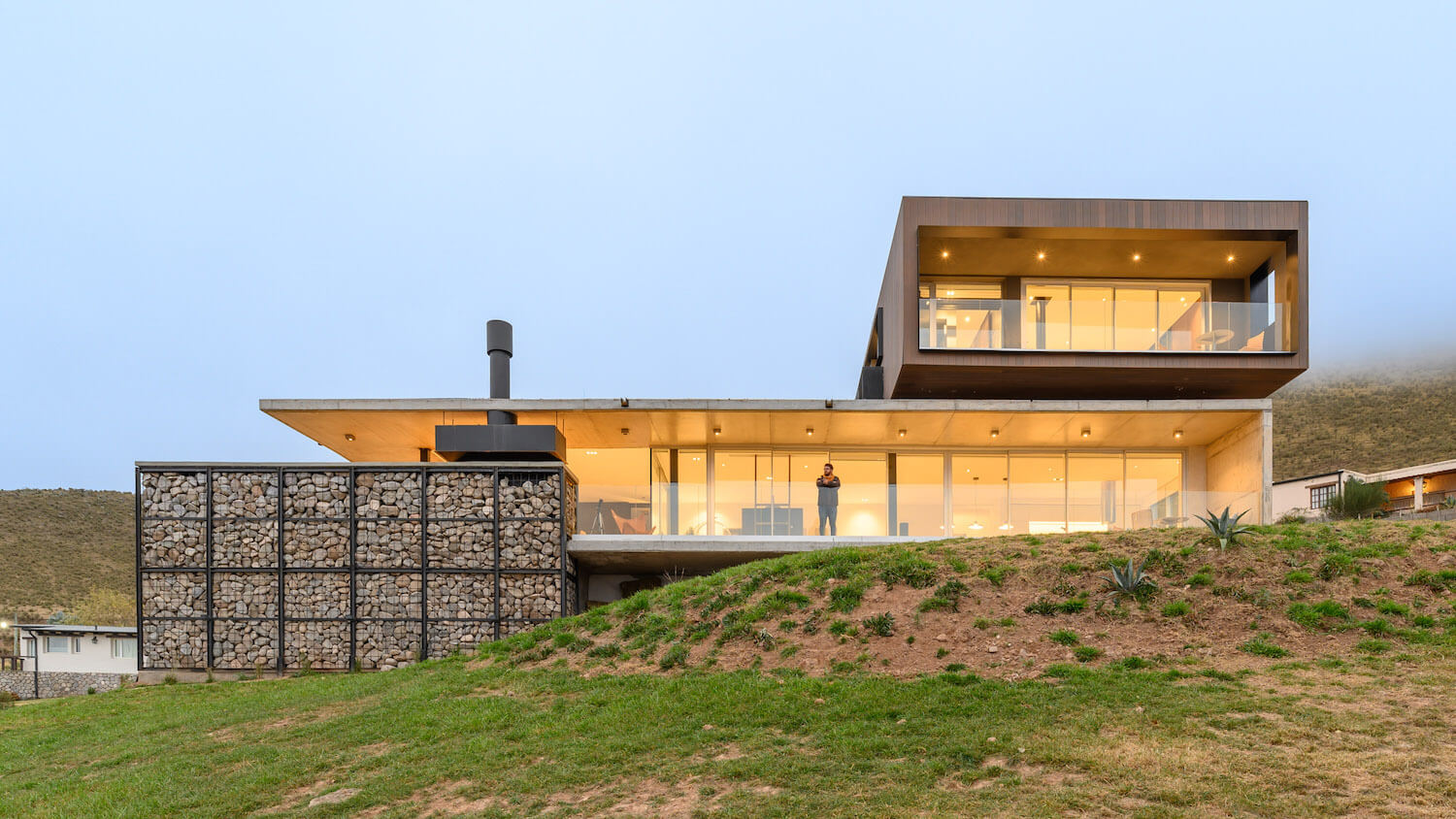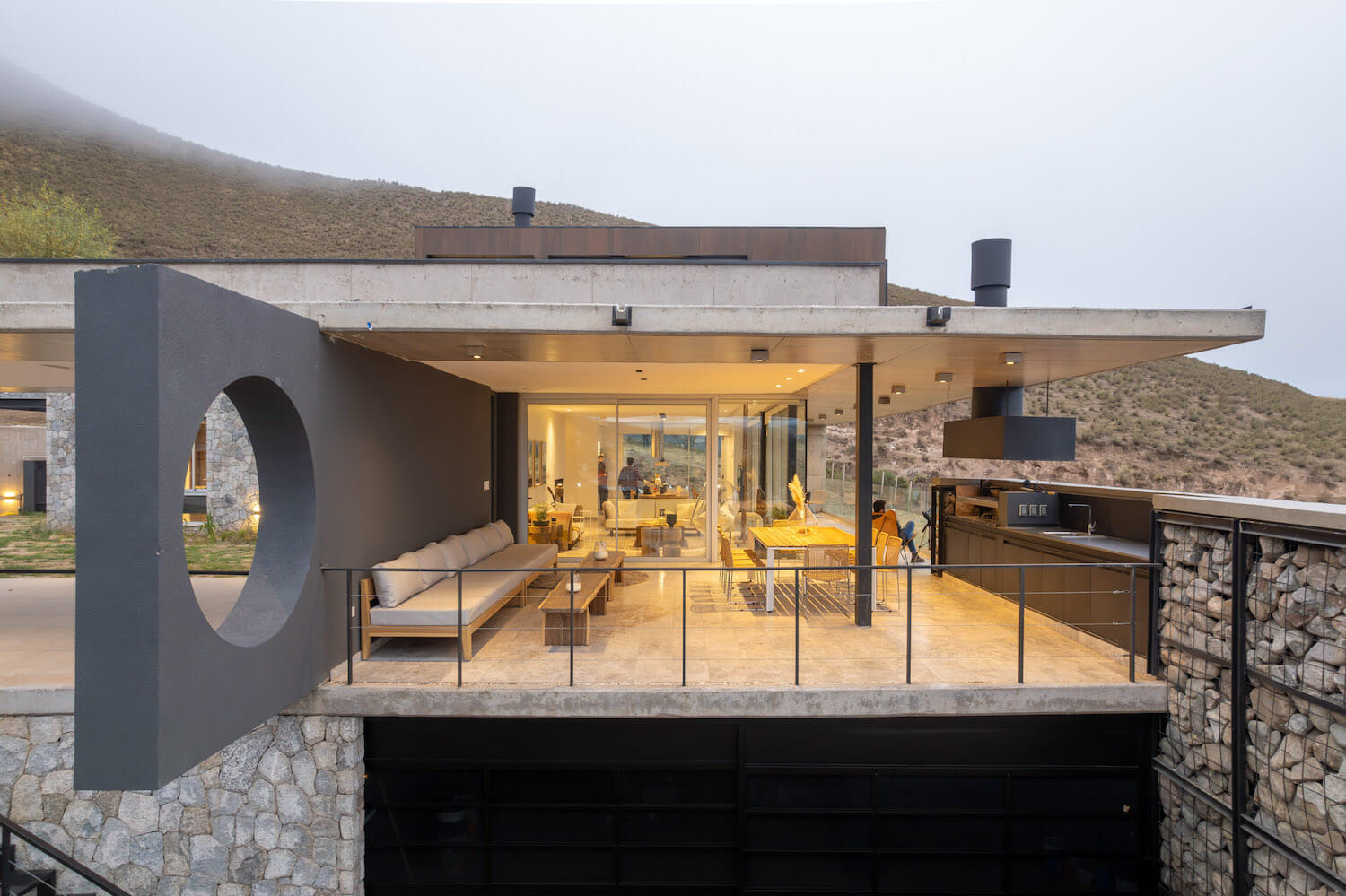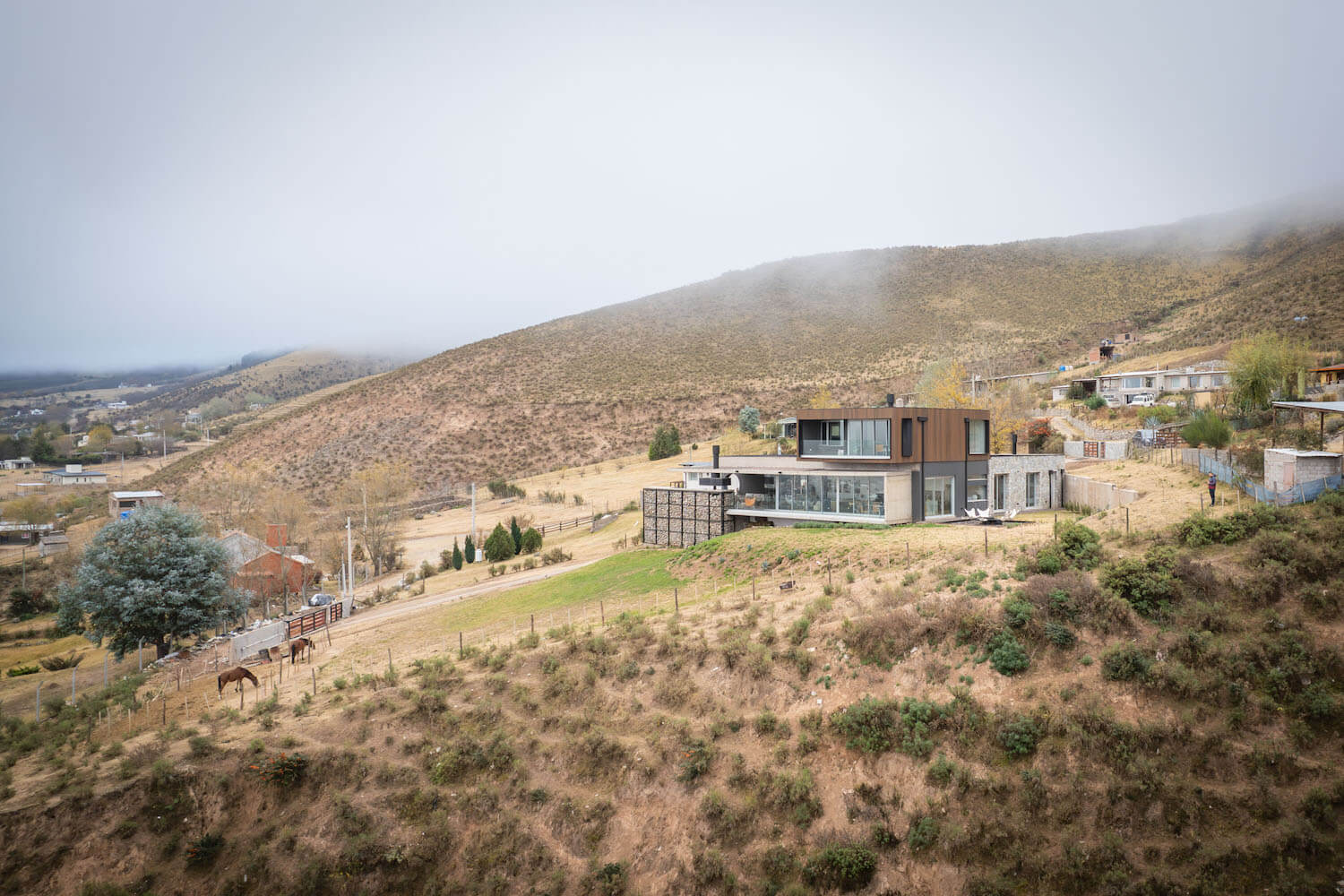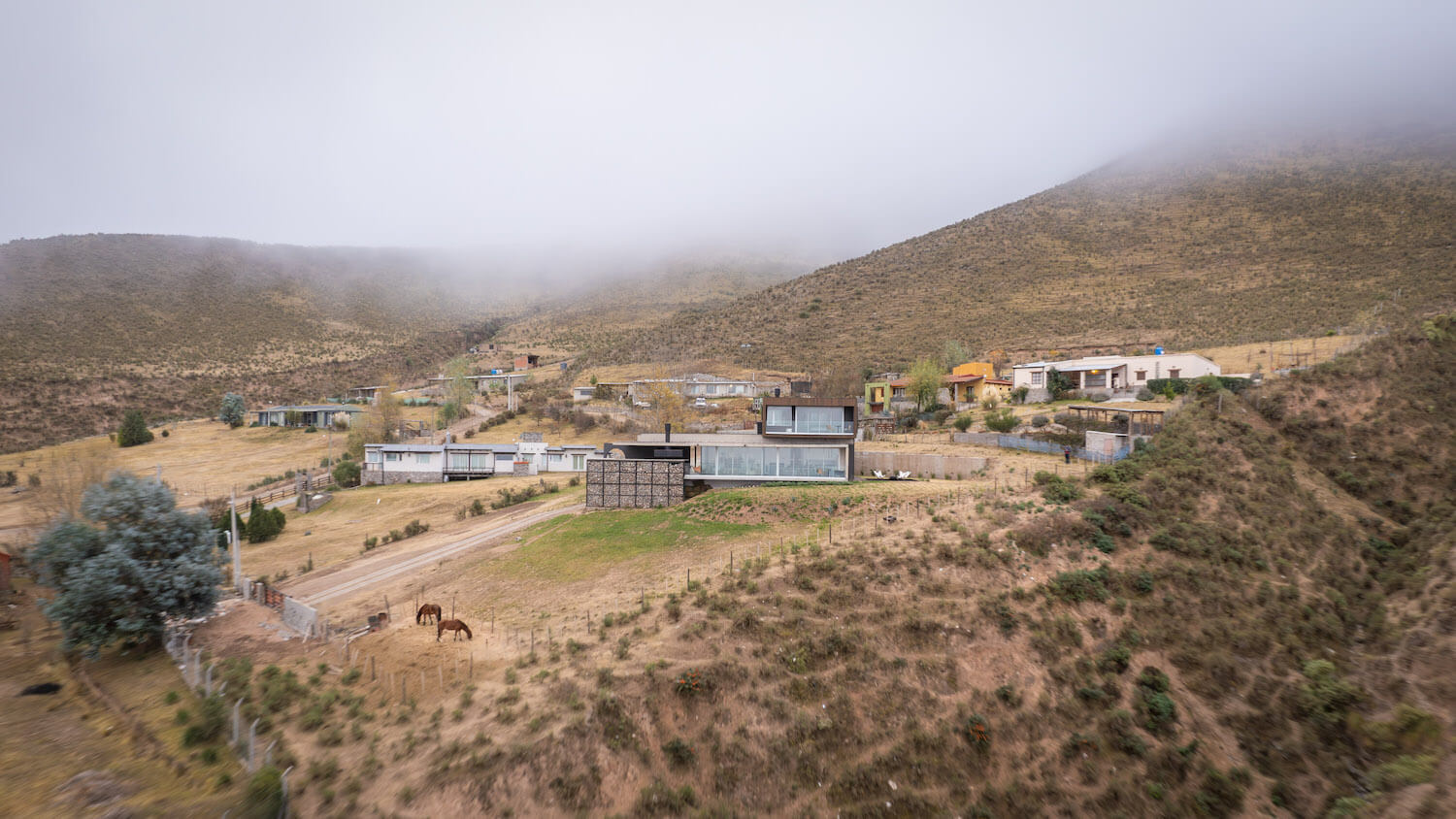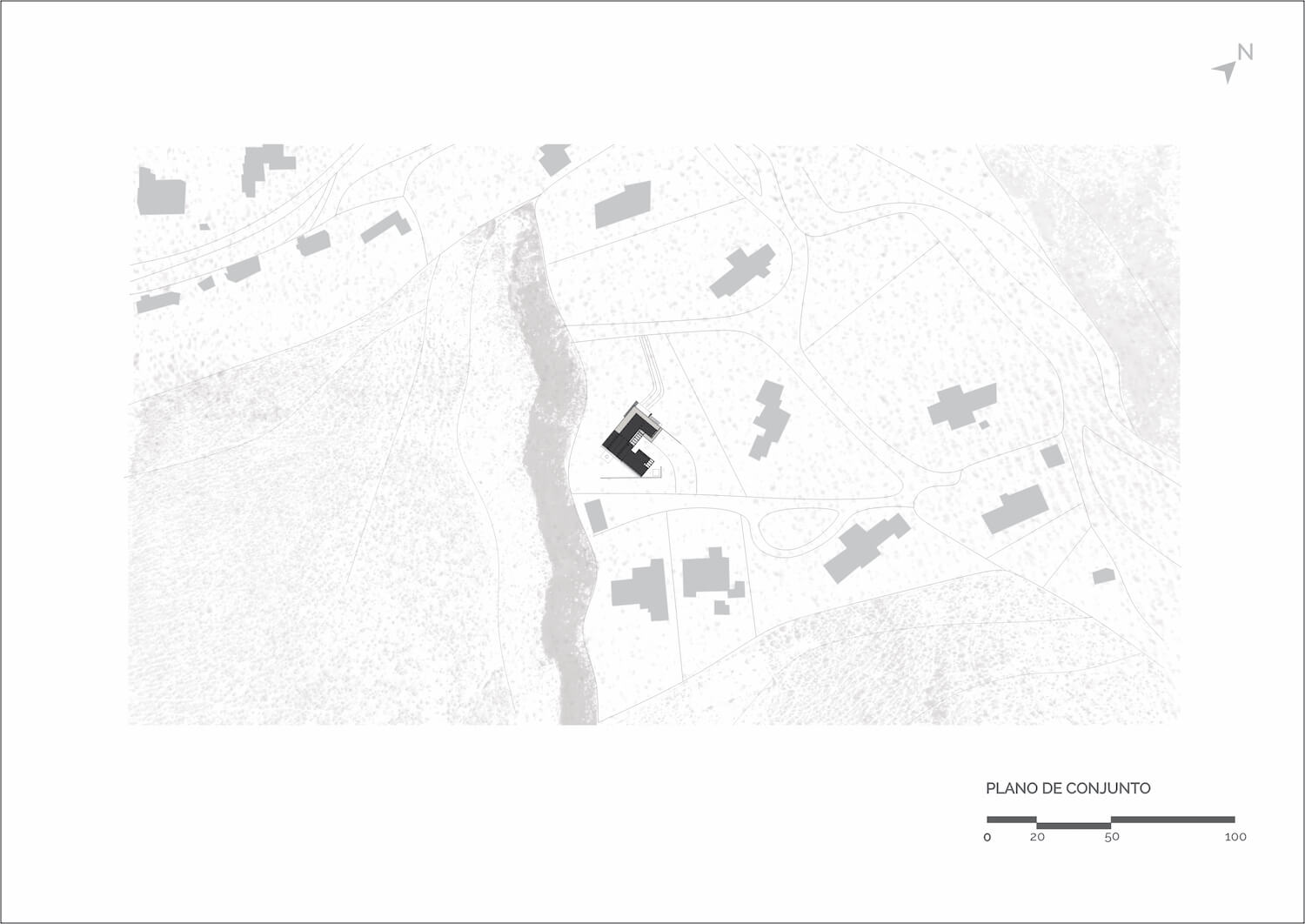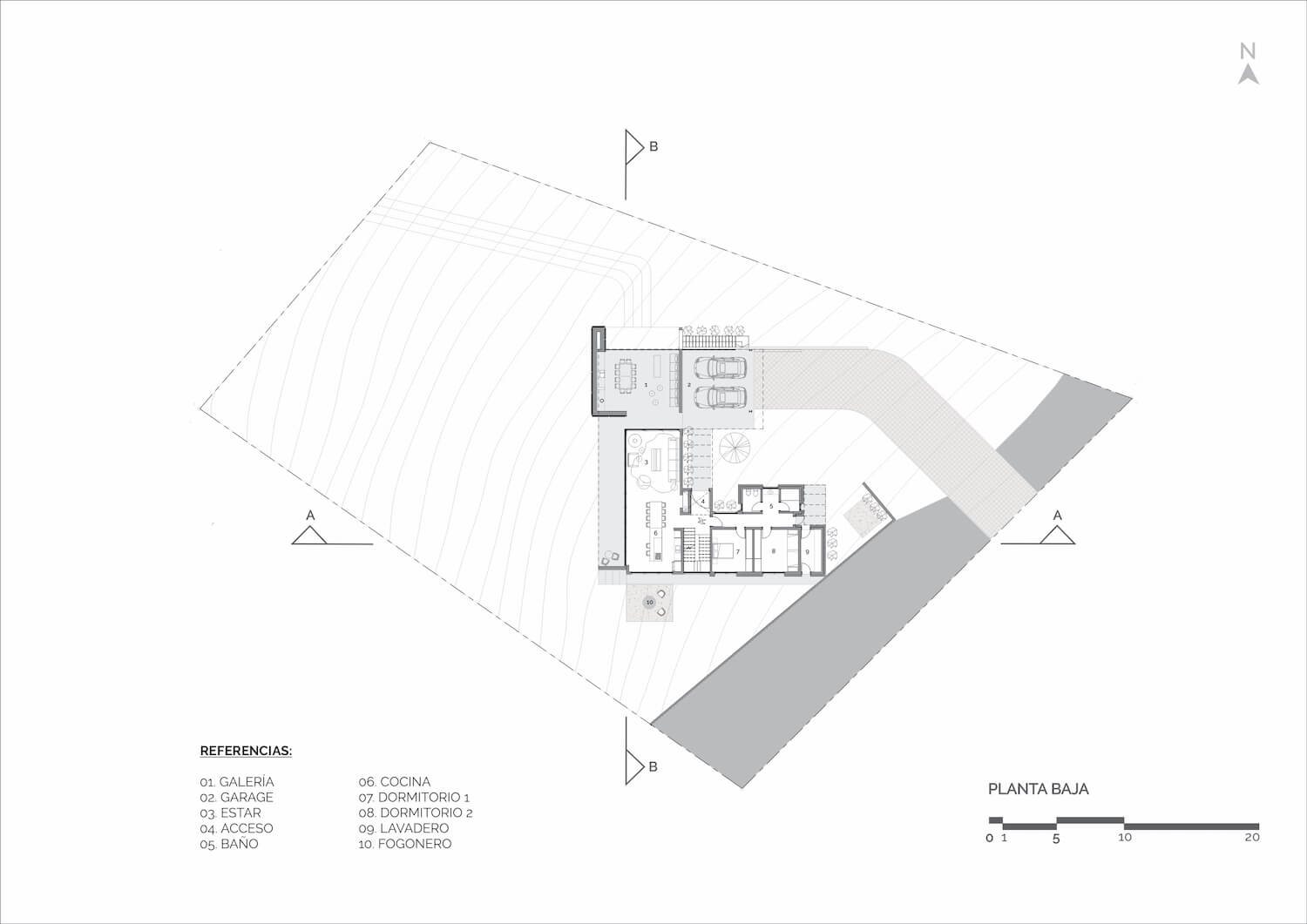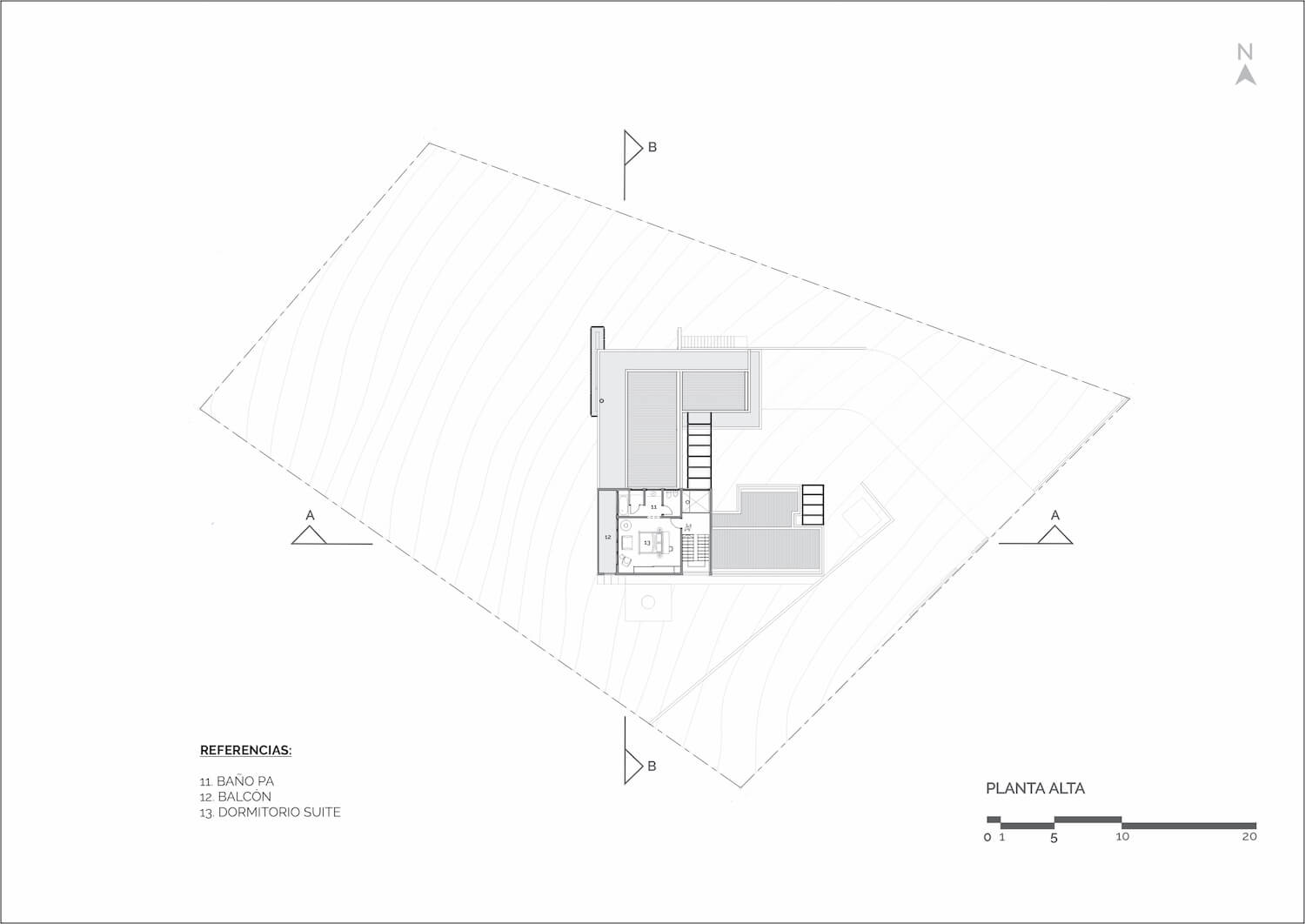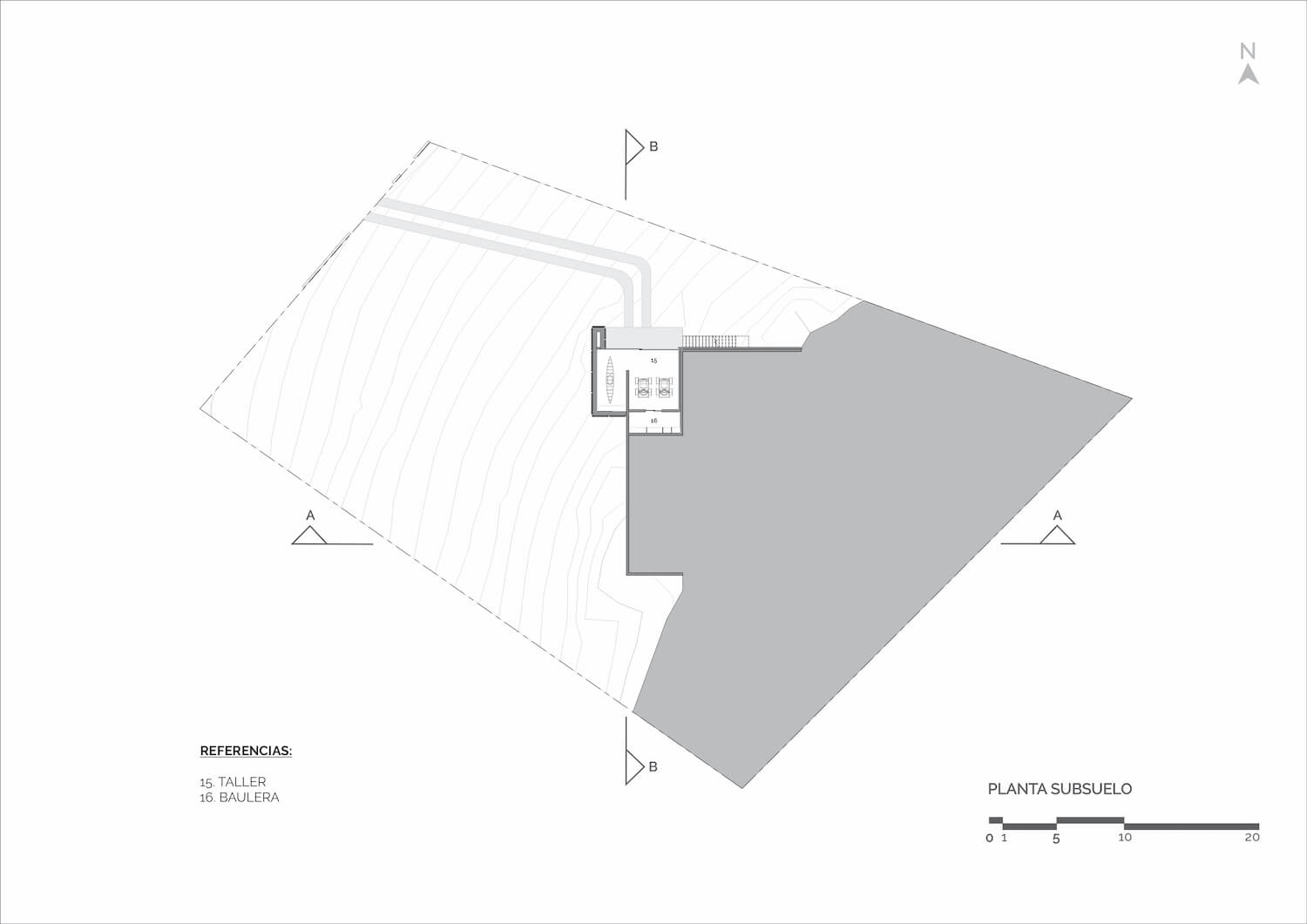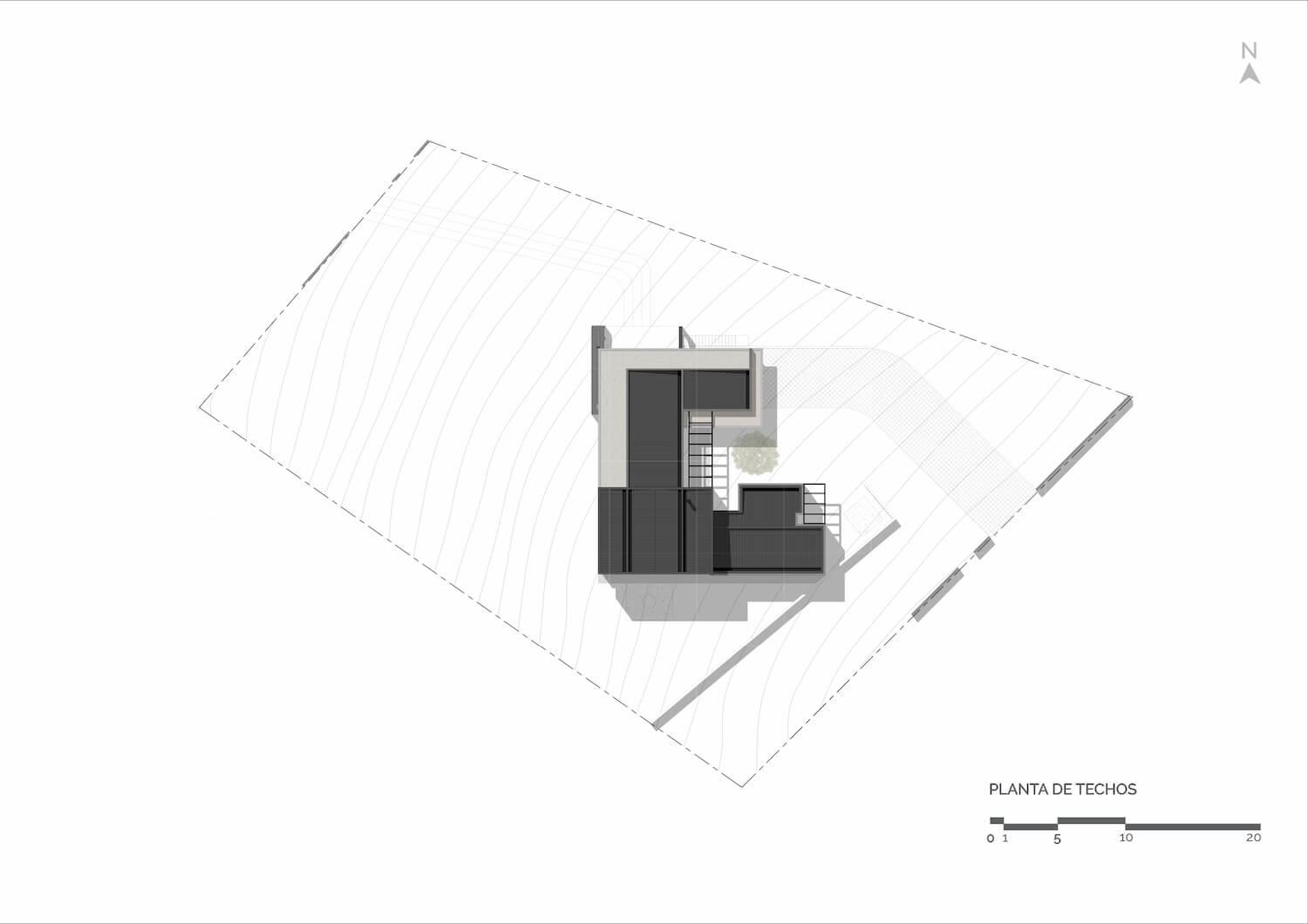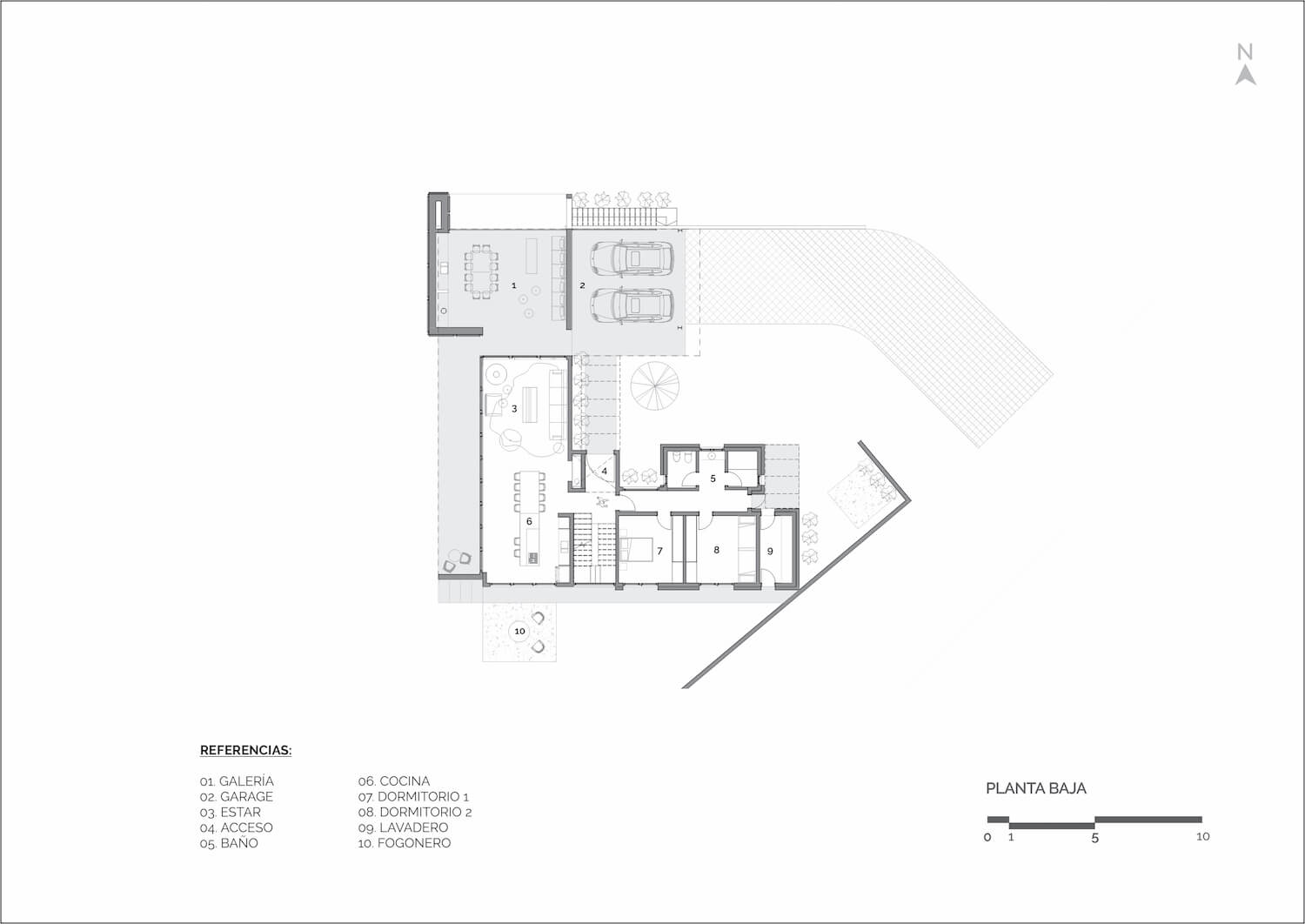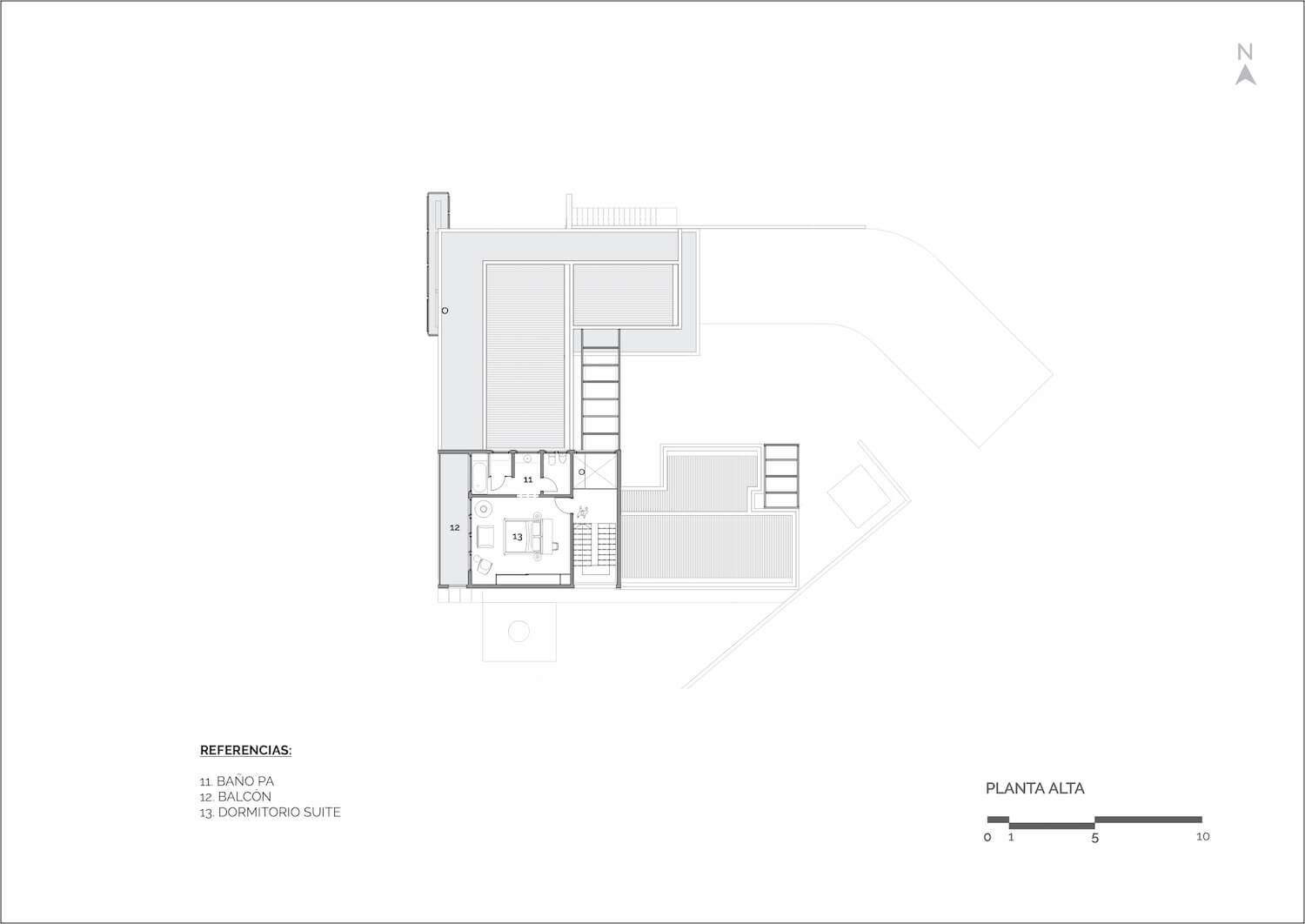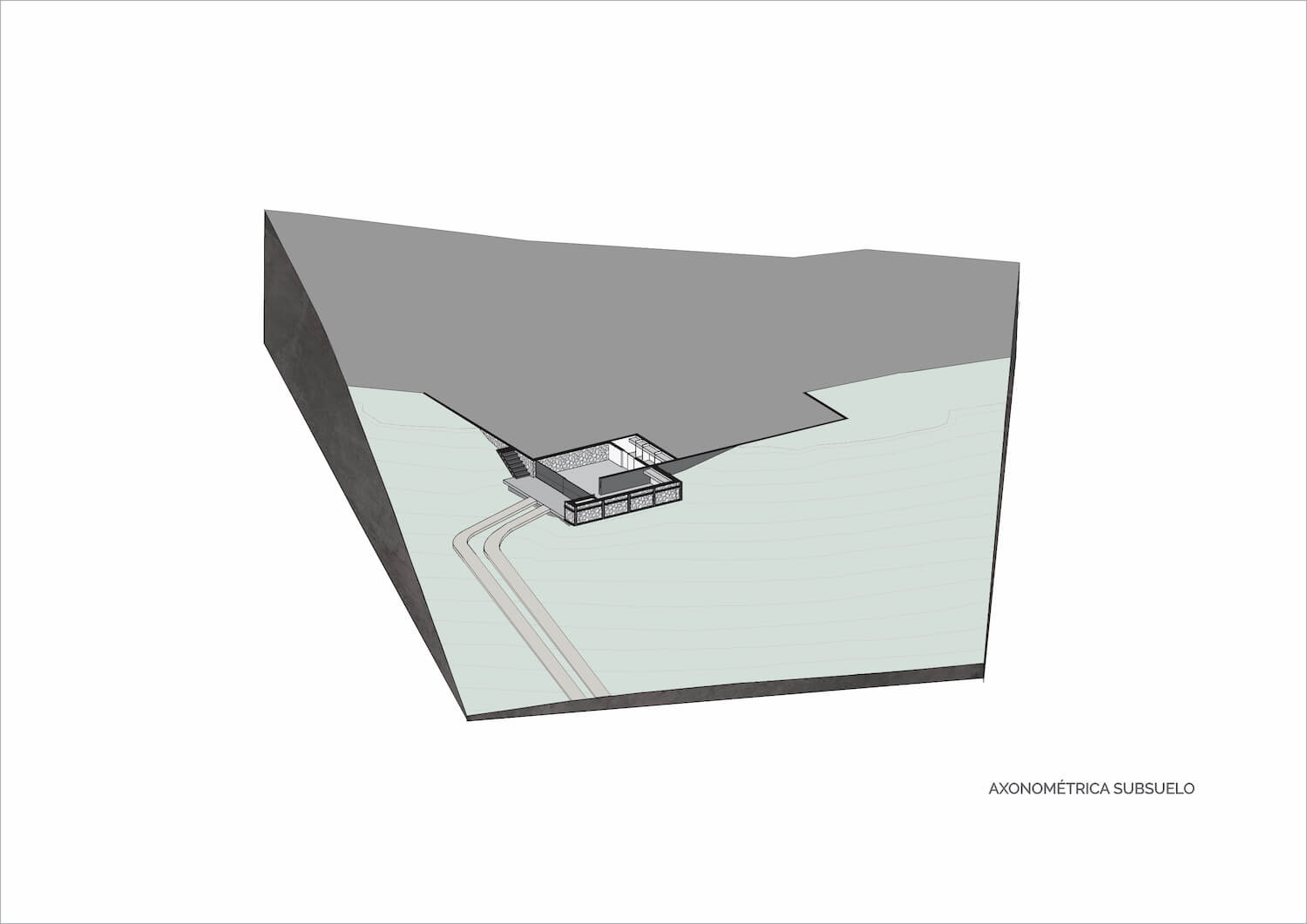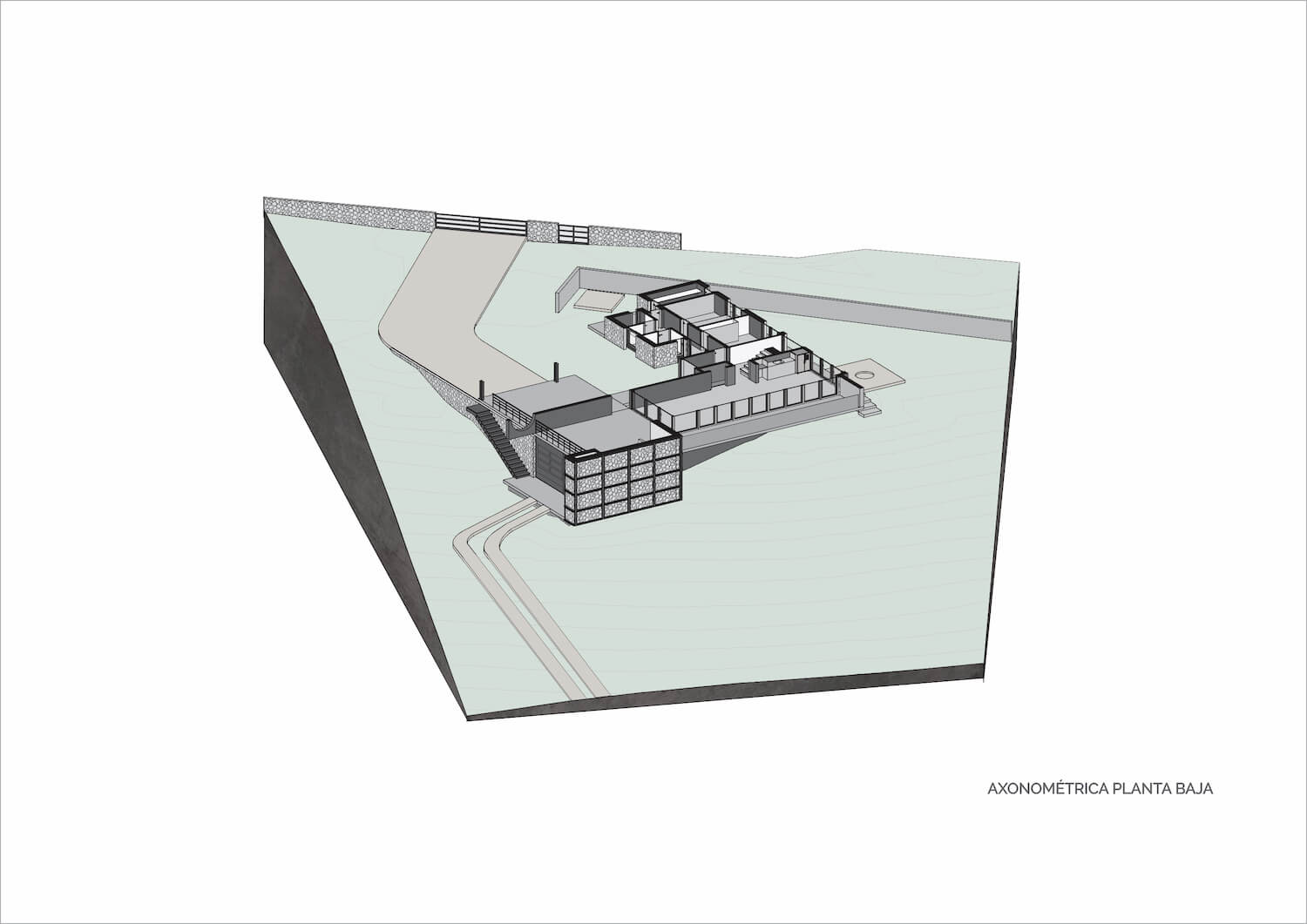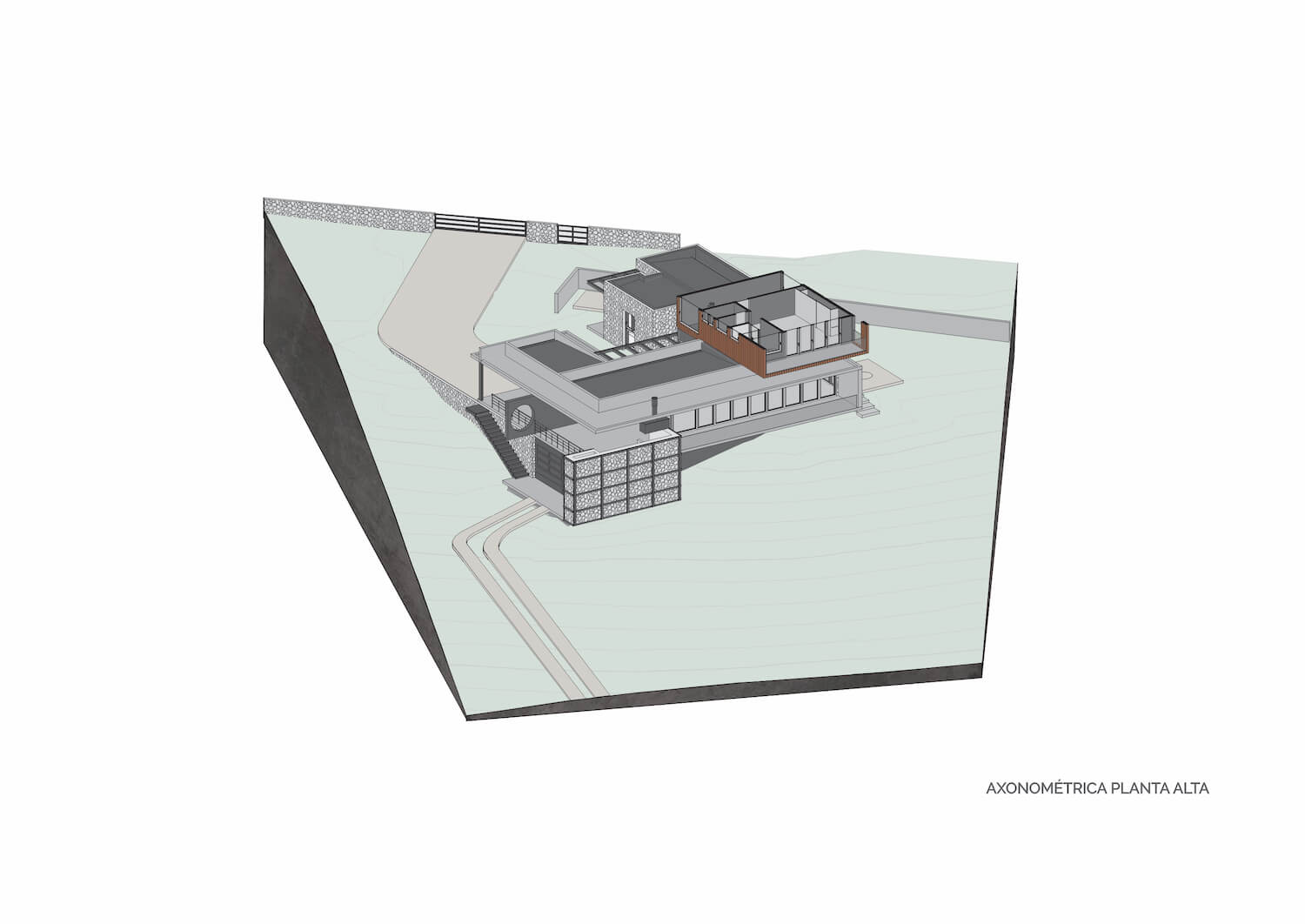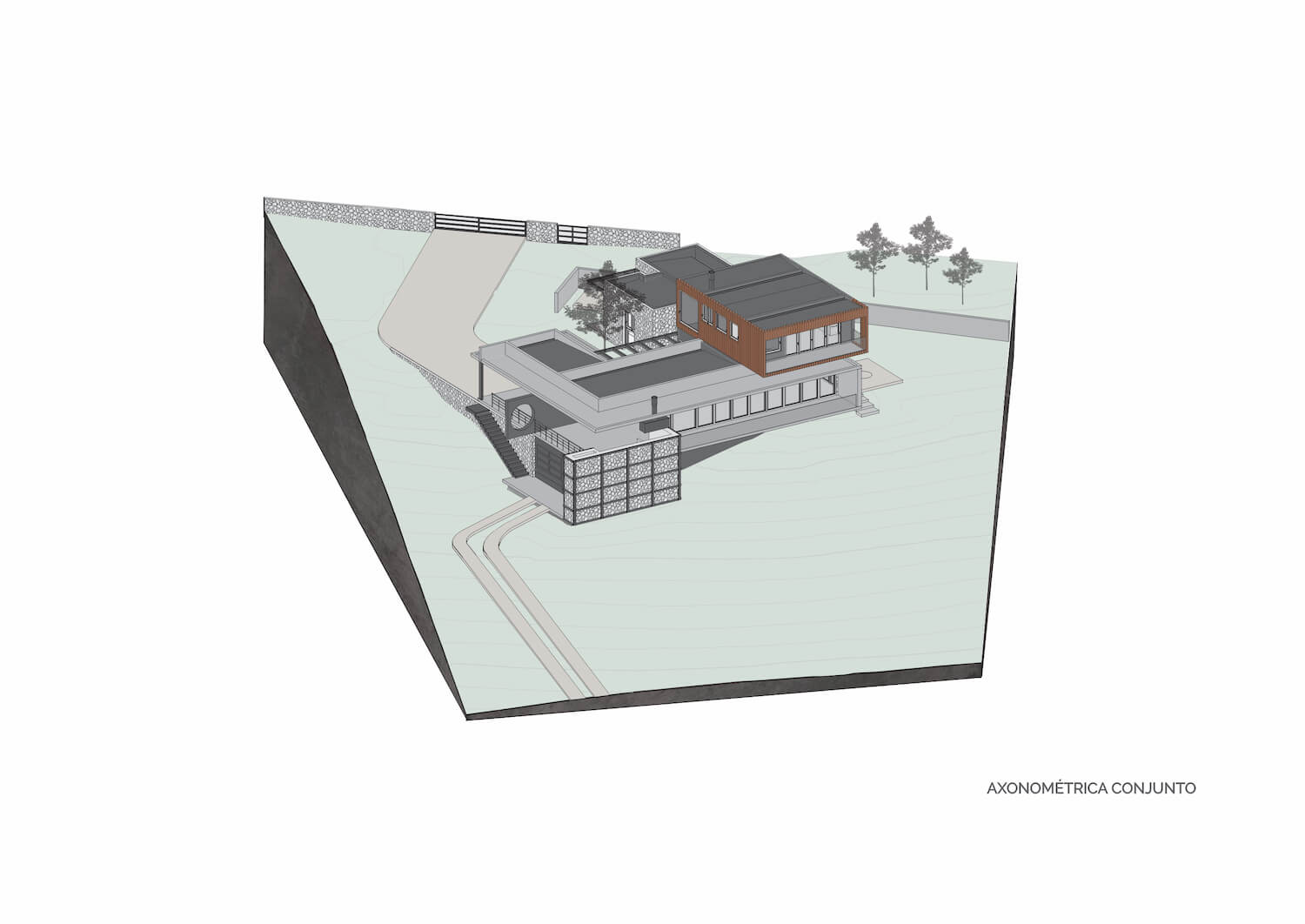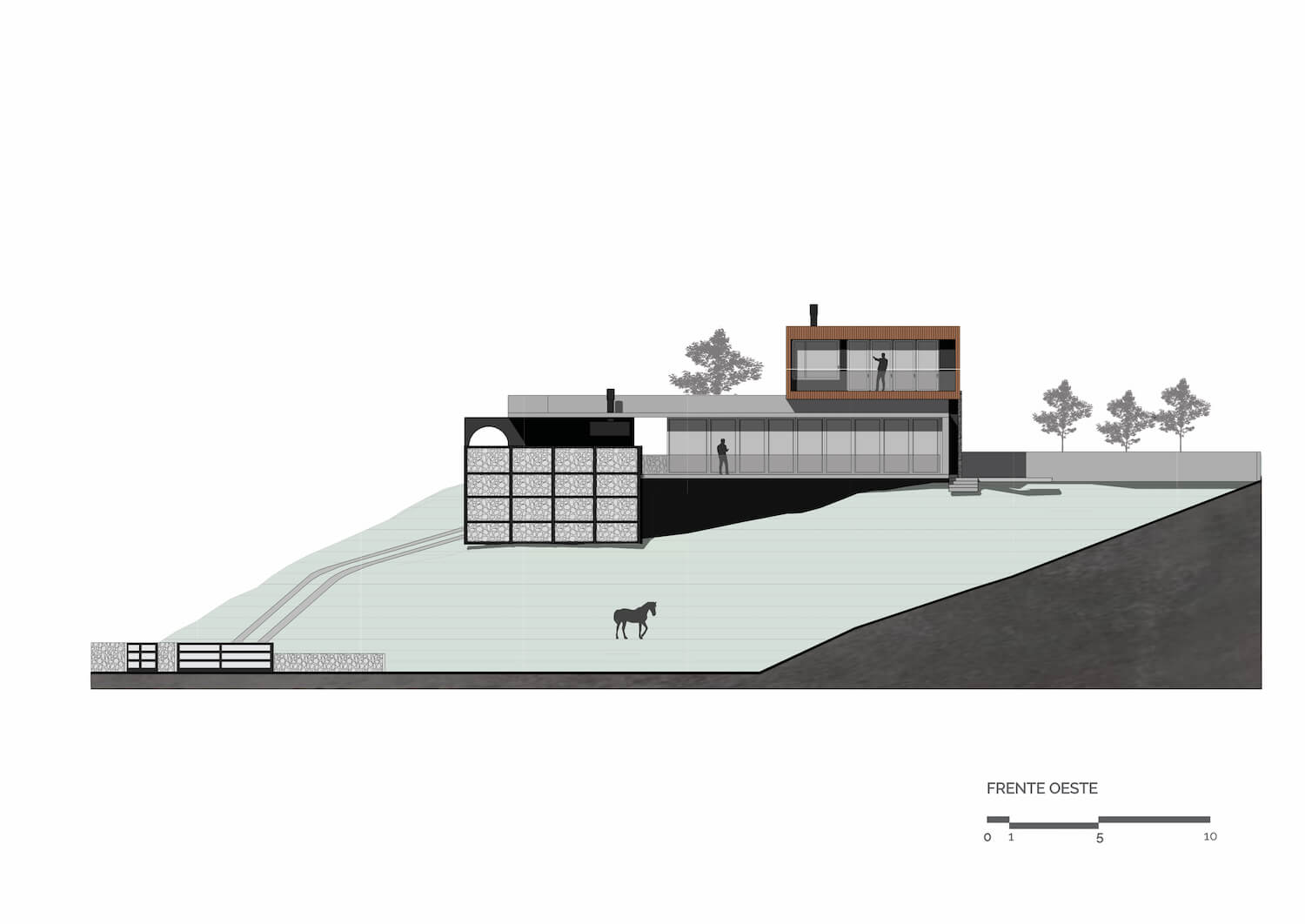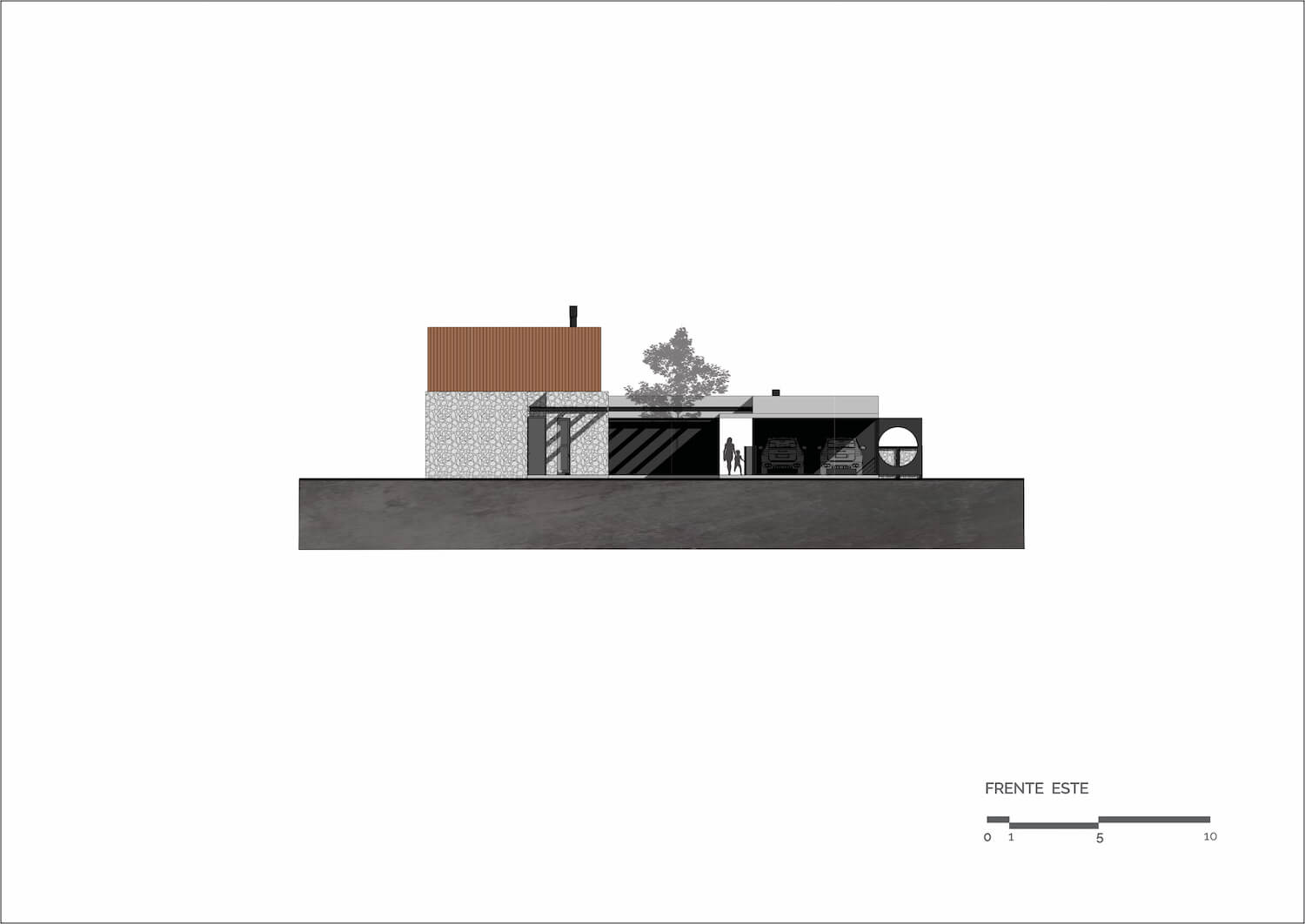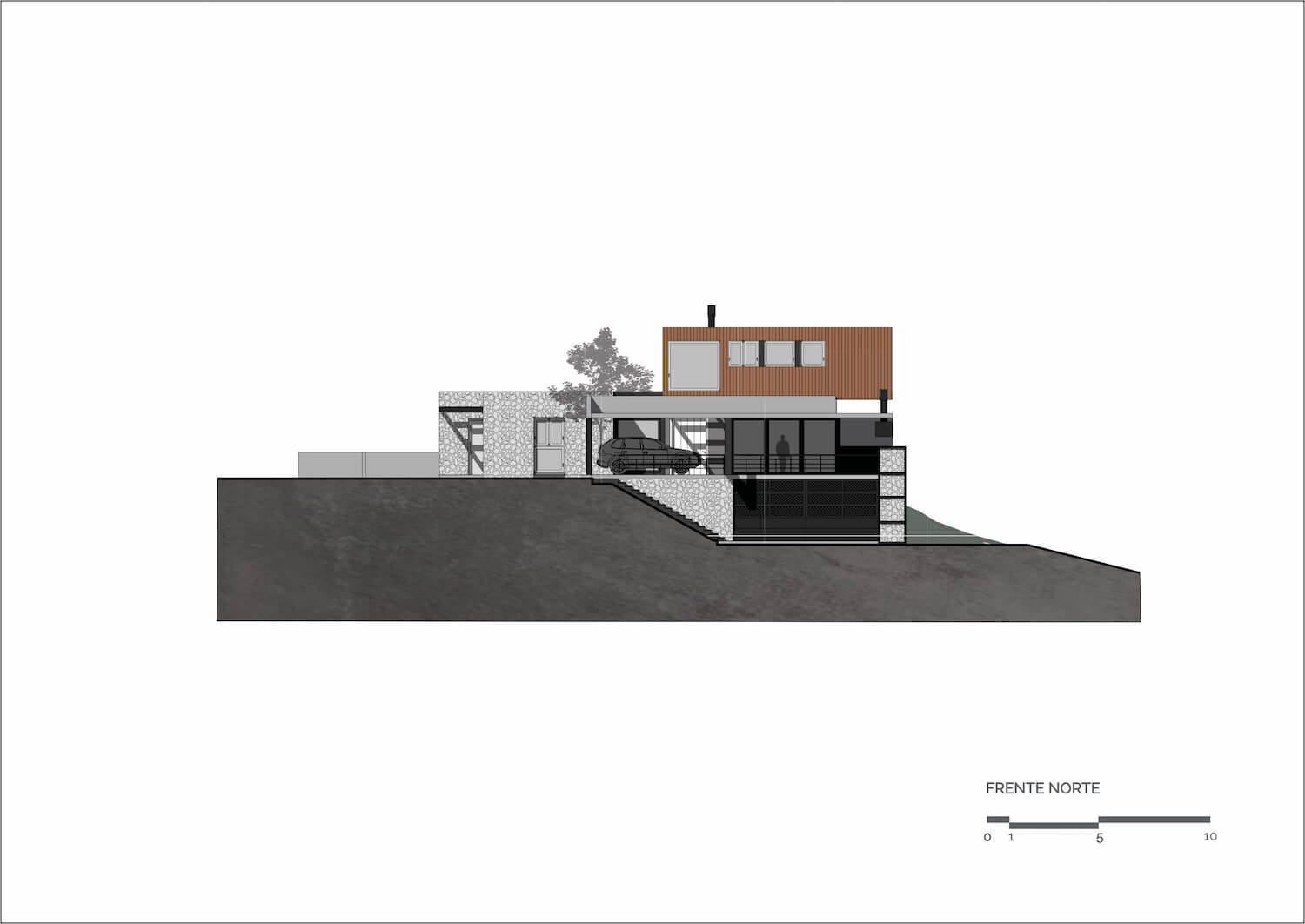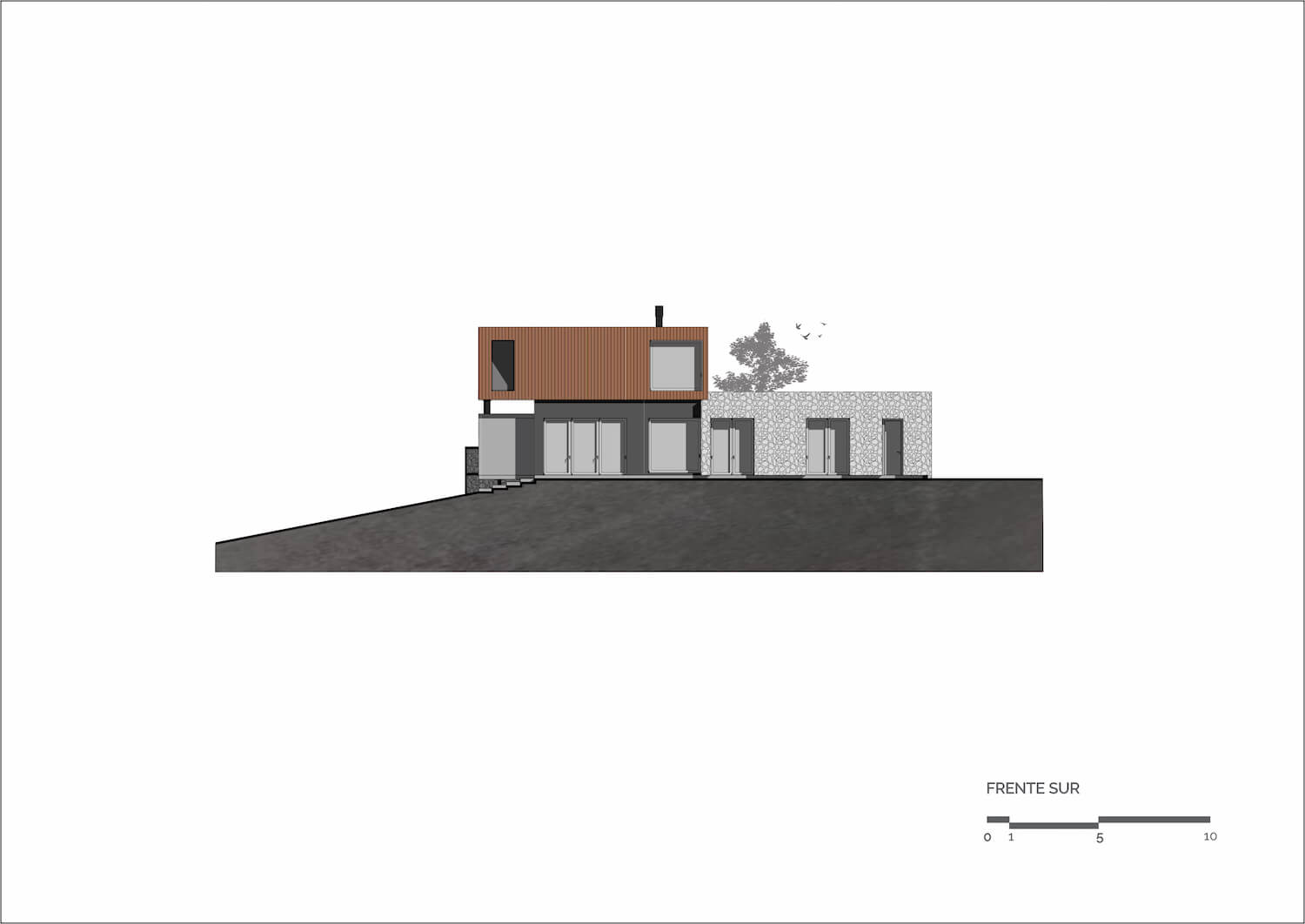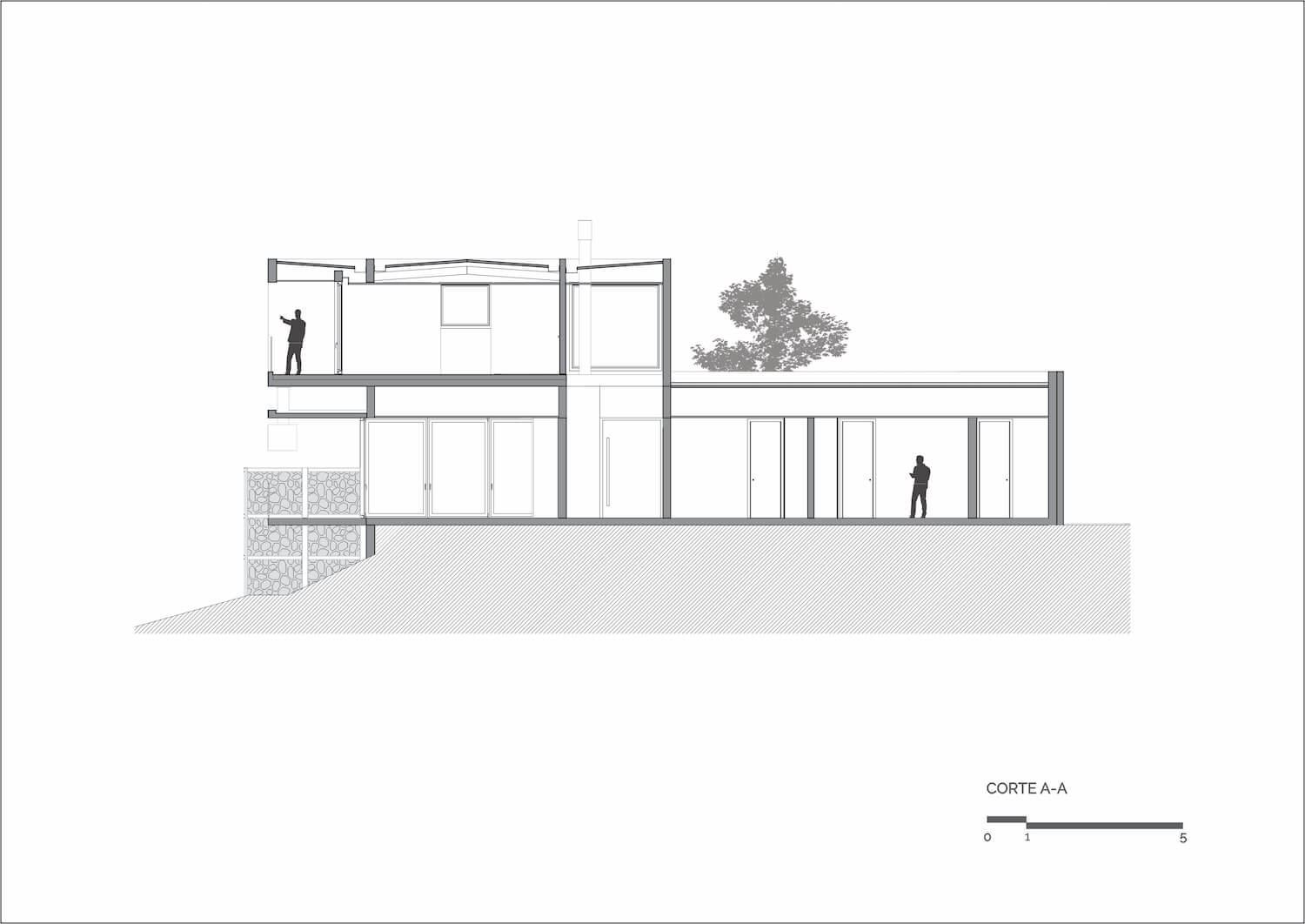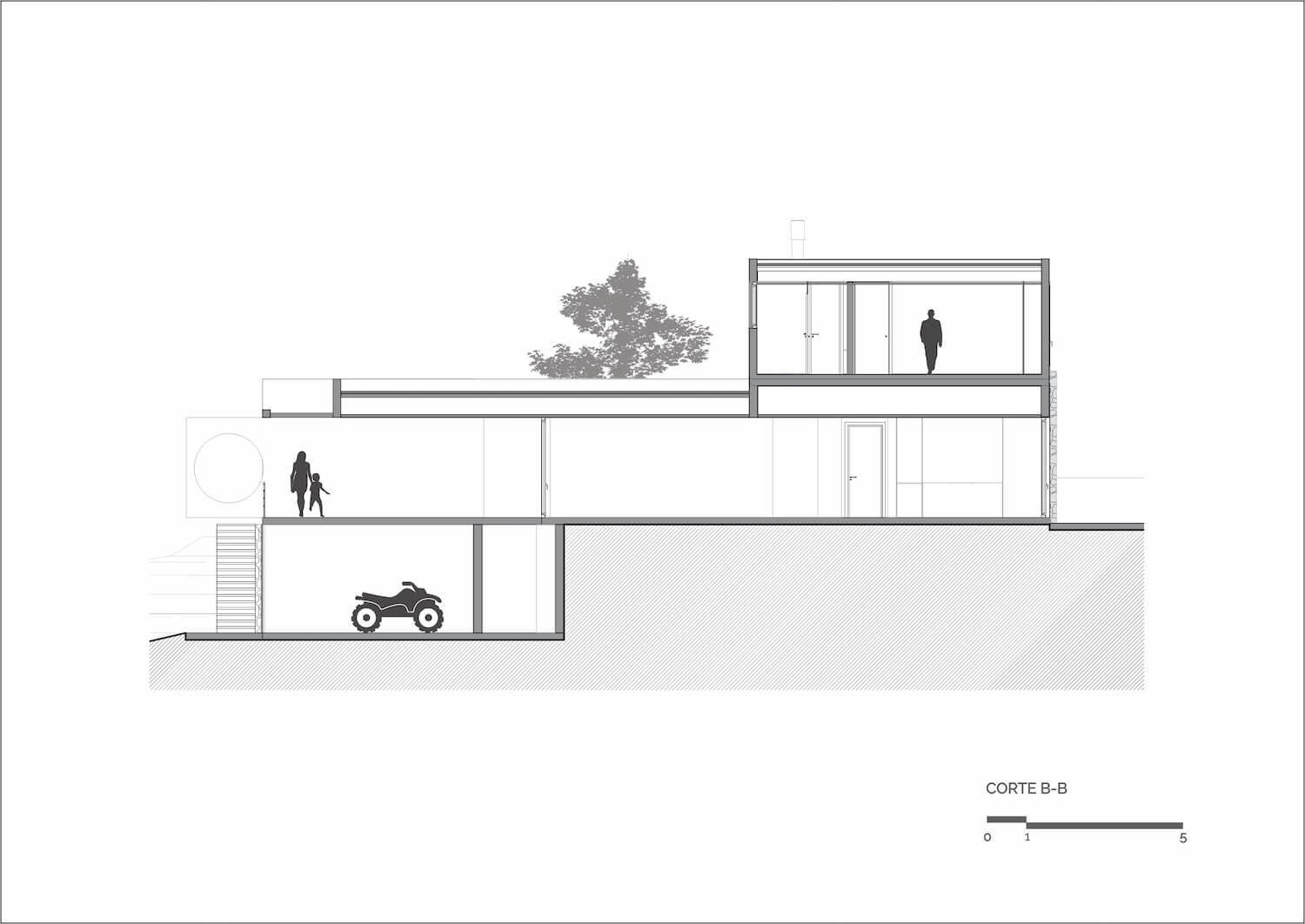 ---