Completed in 2019 by Melbourne-based architecture practice Mitsuori Architects, Portsea Beach House is a holiday home located in Portsea a seaside town in Metropolitan Melbourne on the Mornington Peninsula.
Architect's statement: The Portsea beach house is a response to a wonderfully simple brief to create an elegant and practical family beach house. This family holiday home is located on the former rear yard of a historical school building in Portsea on Victoria's Mornington Peninsula. The design celebrates the simplicity, clarity and beauty that emerges when form and function come together. The clean geometric forms and a minimalist material palette reflect a restrained design approach that balances pragmatism with aesthetics.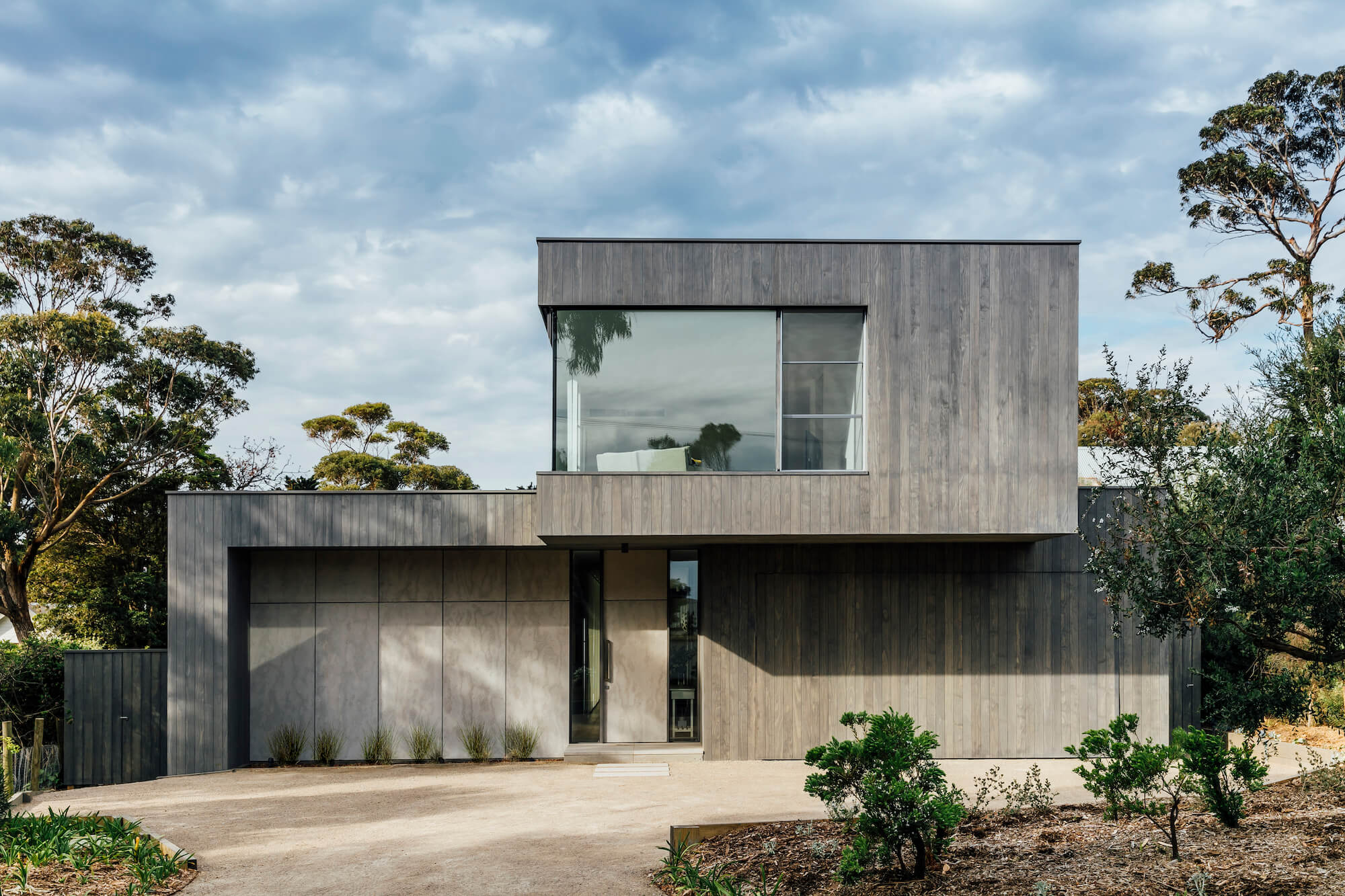 image © Michael Kai Photography
One of the key architectural challenges of this project was to balance economy and pragmatics with visual boldness. This is a spatially and structurally efficient building that makes the most of a small site and compact building footprint. A family beach house is as much about coming together as it is about finding opportunities for retreat and respite. Therefore, spaces within this home are configured to create both open communal areas and separable private zones, allowing occupants to move freely between social and quiet spaces. Large surfaces of full height glazing bring natural light deep into the interior and extend views out to the garden. A simple form expressed with a single material allowed us to create an efficient and low maintenance building with inherent sculptural beauty.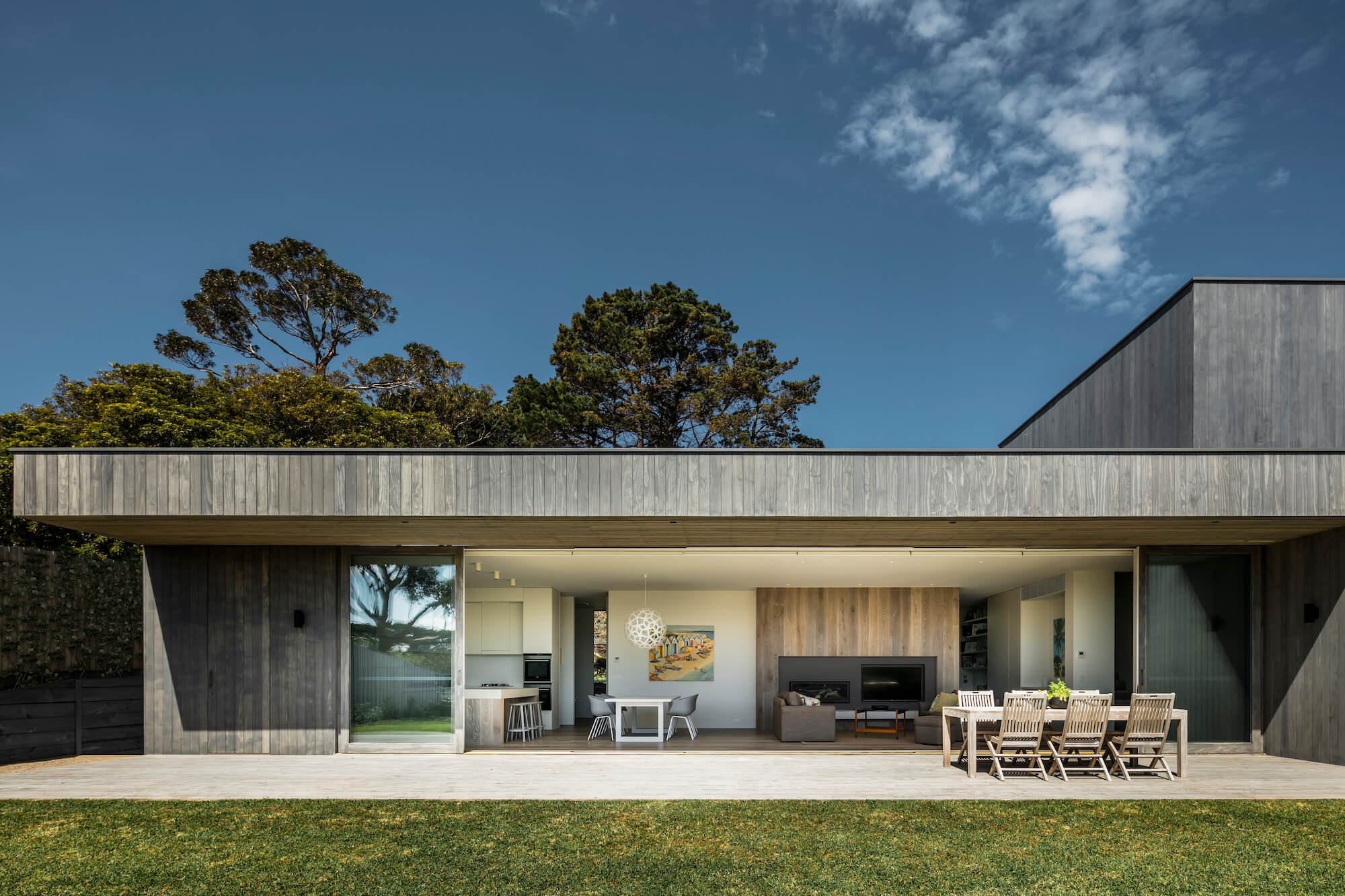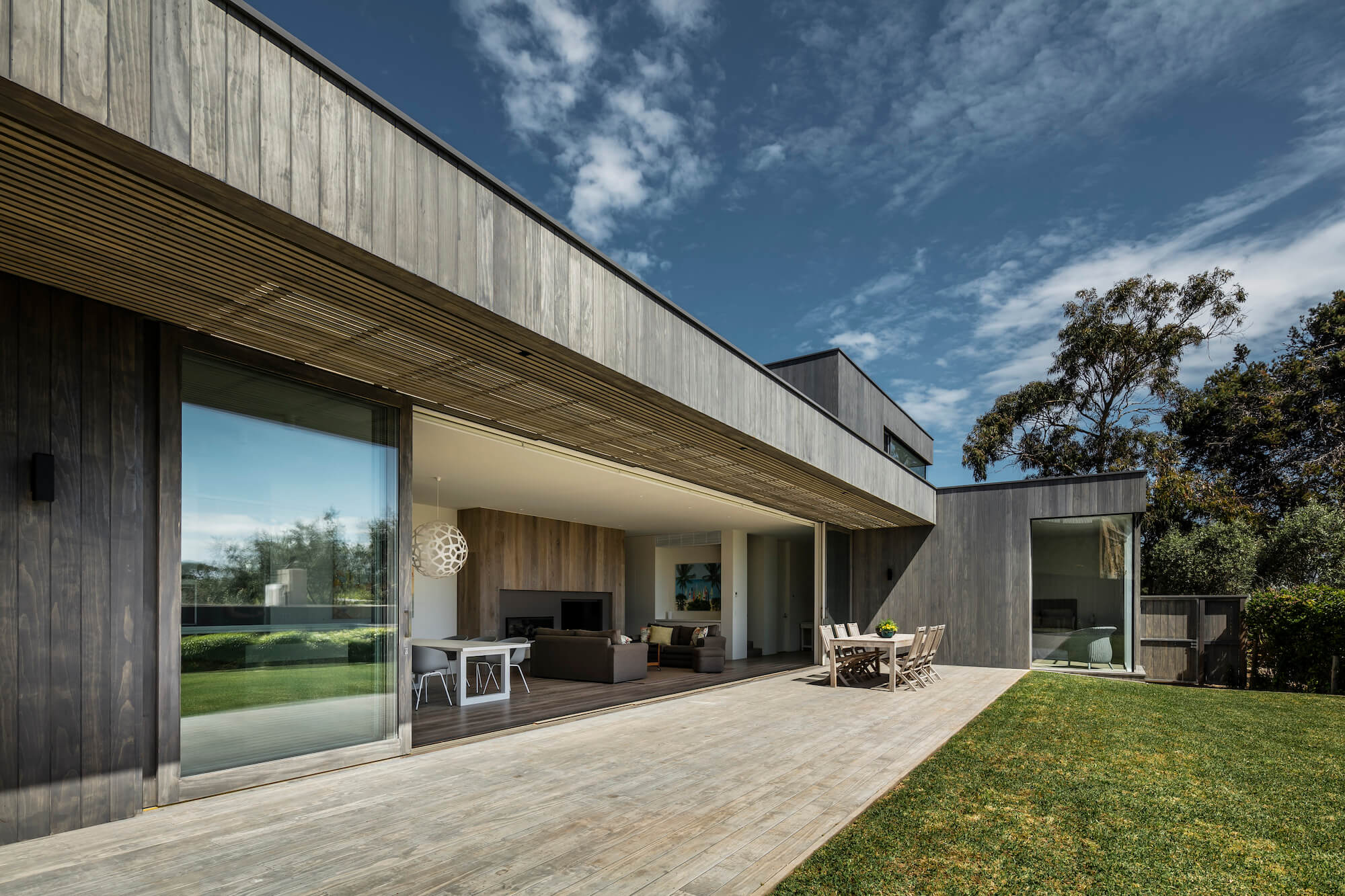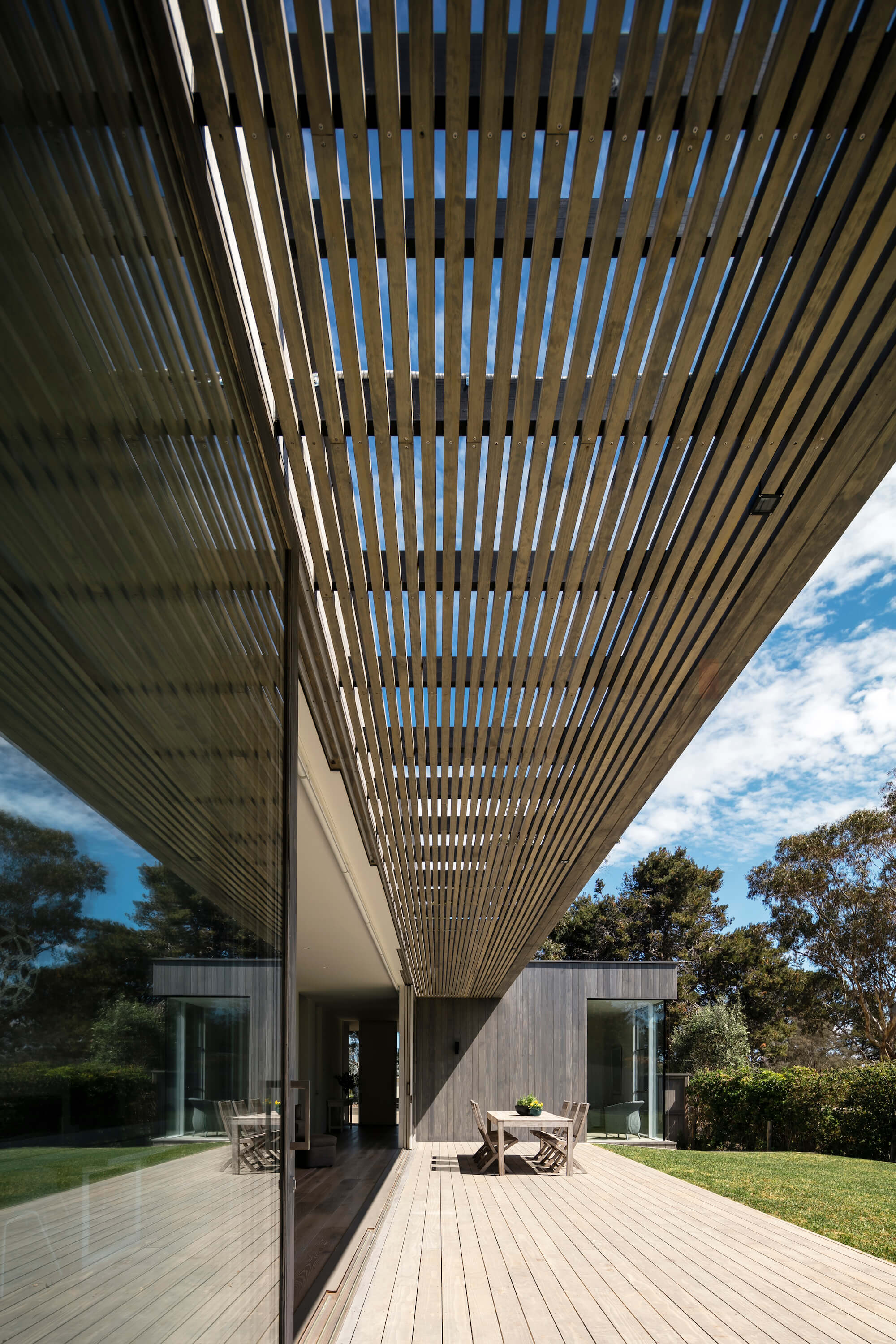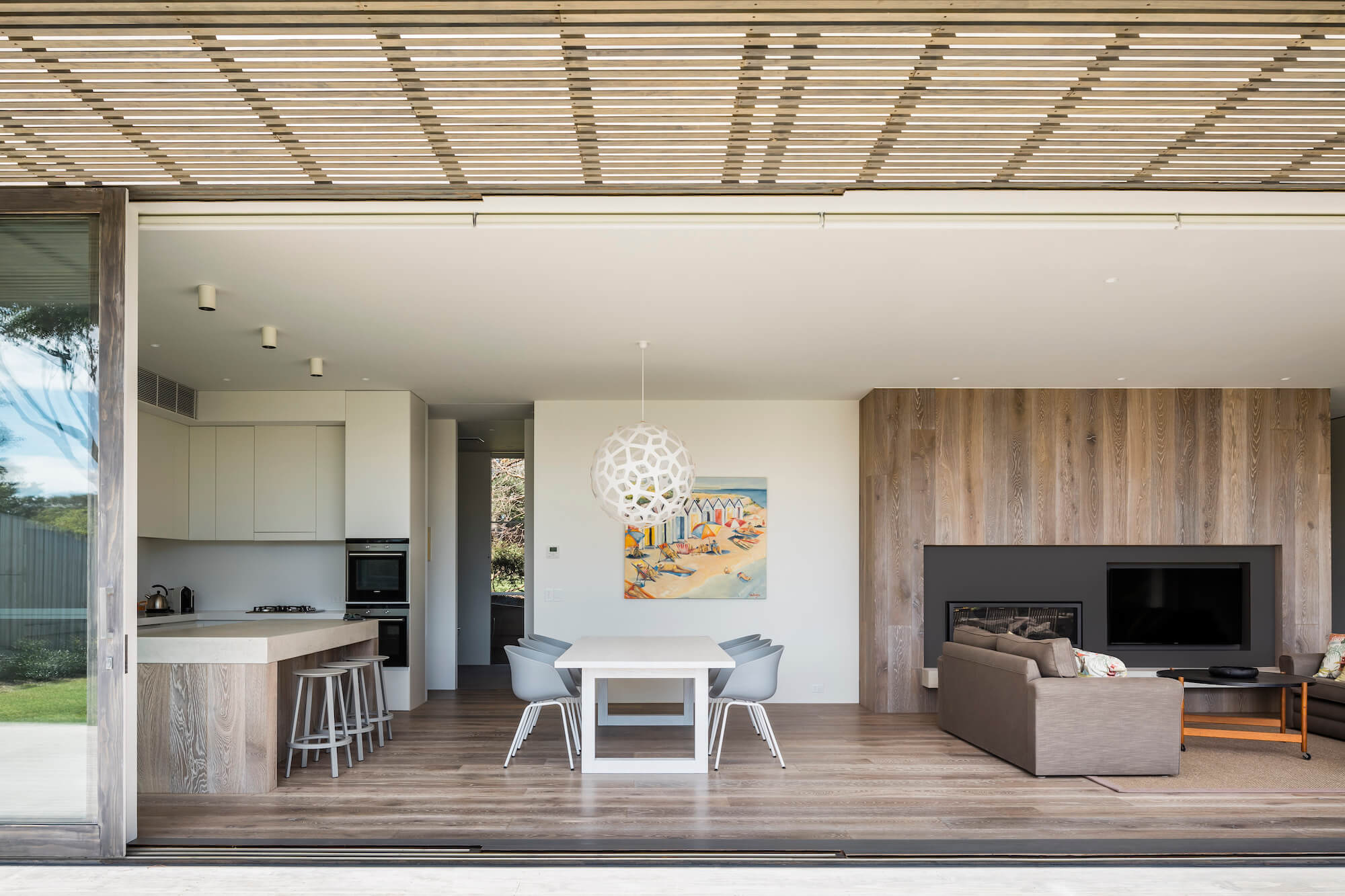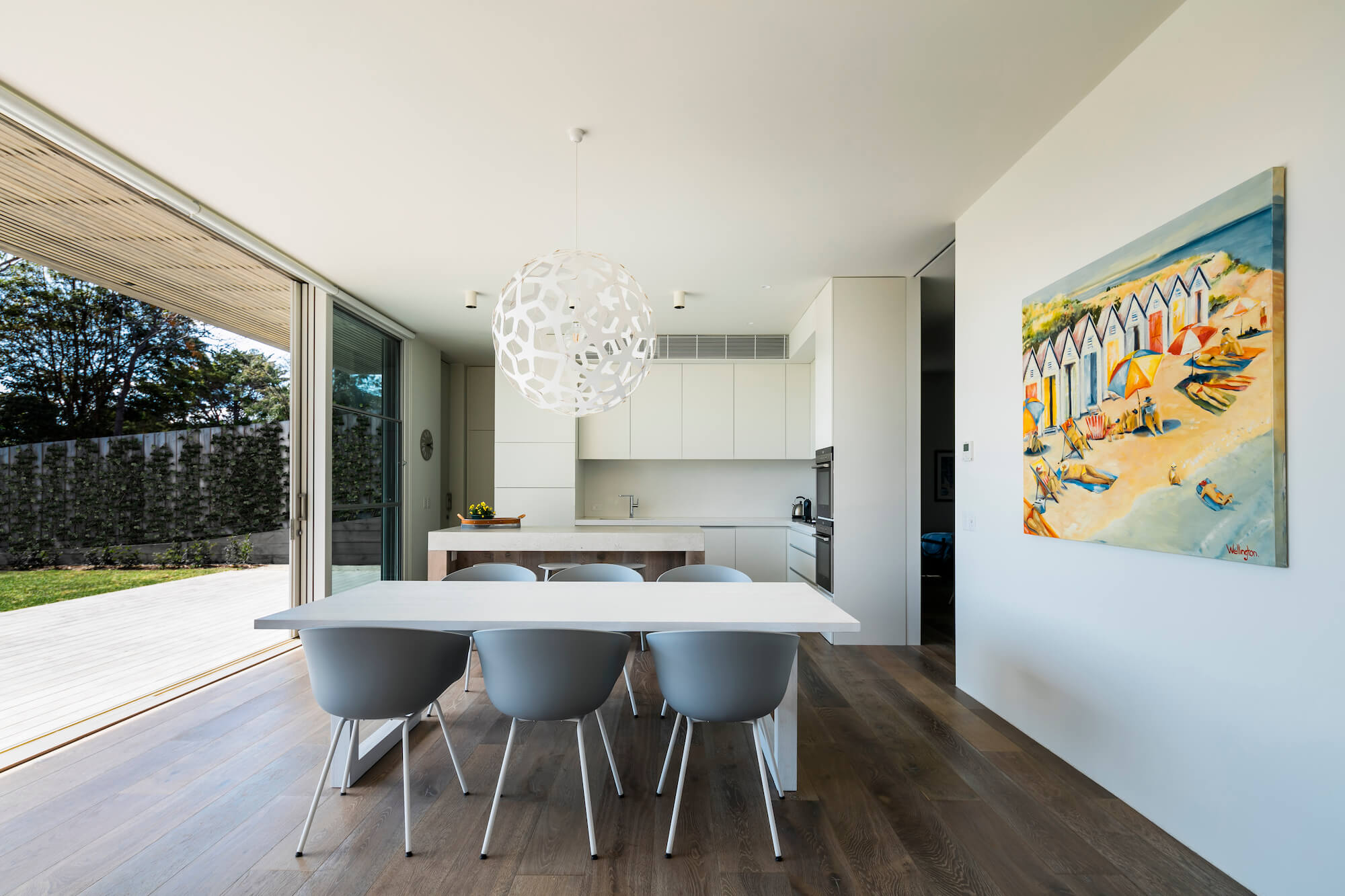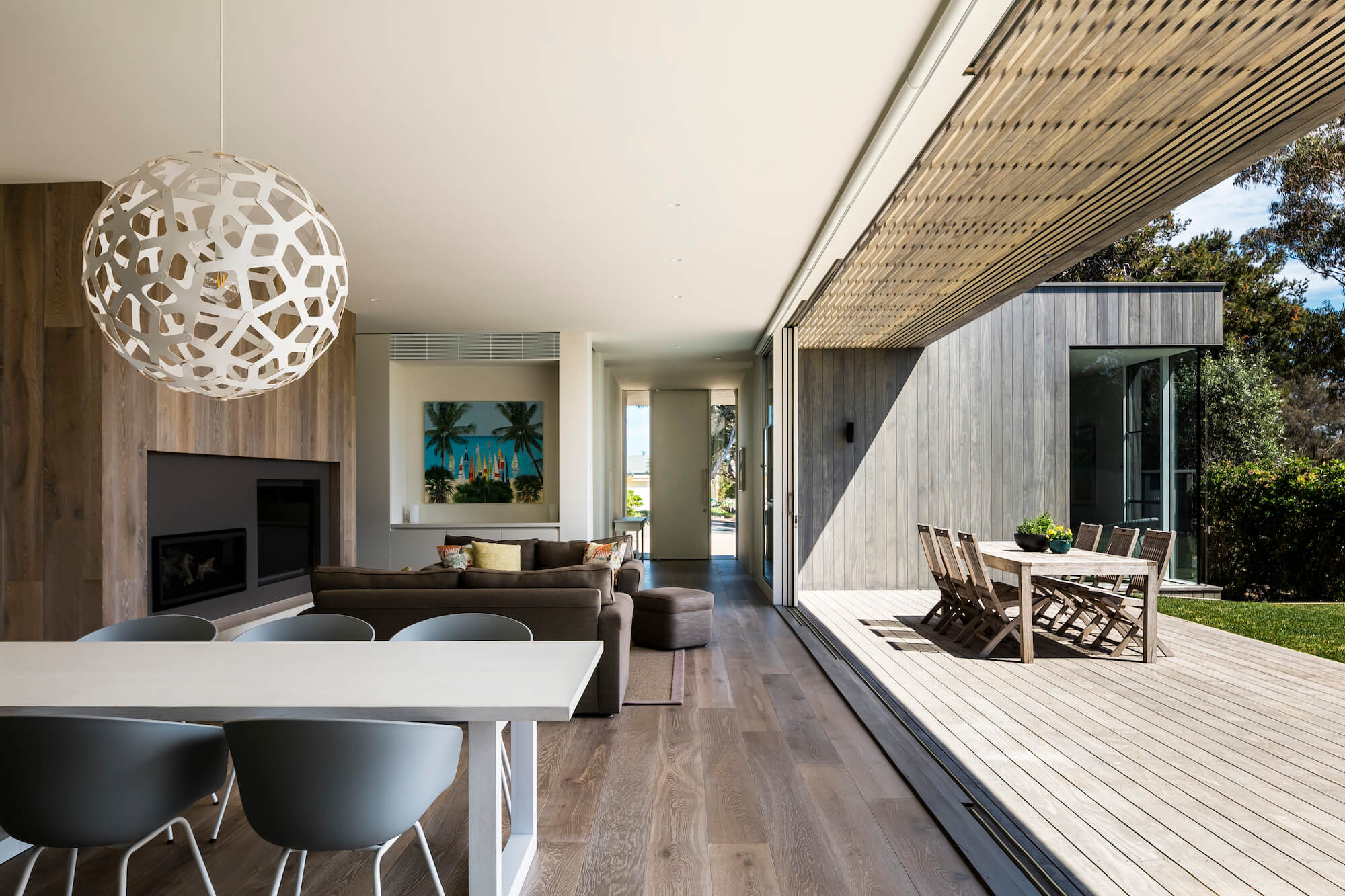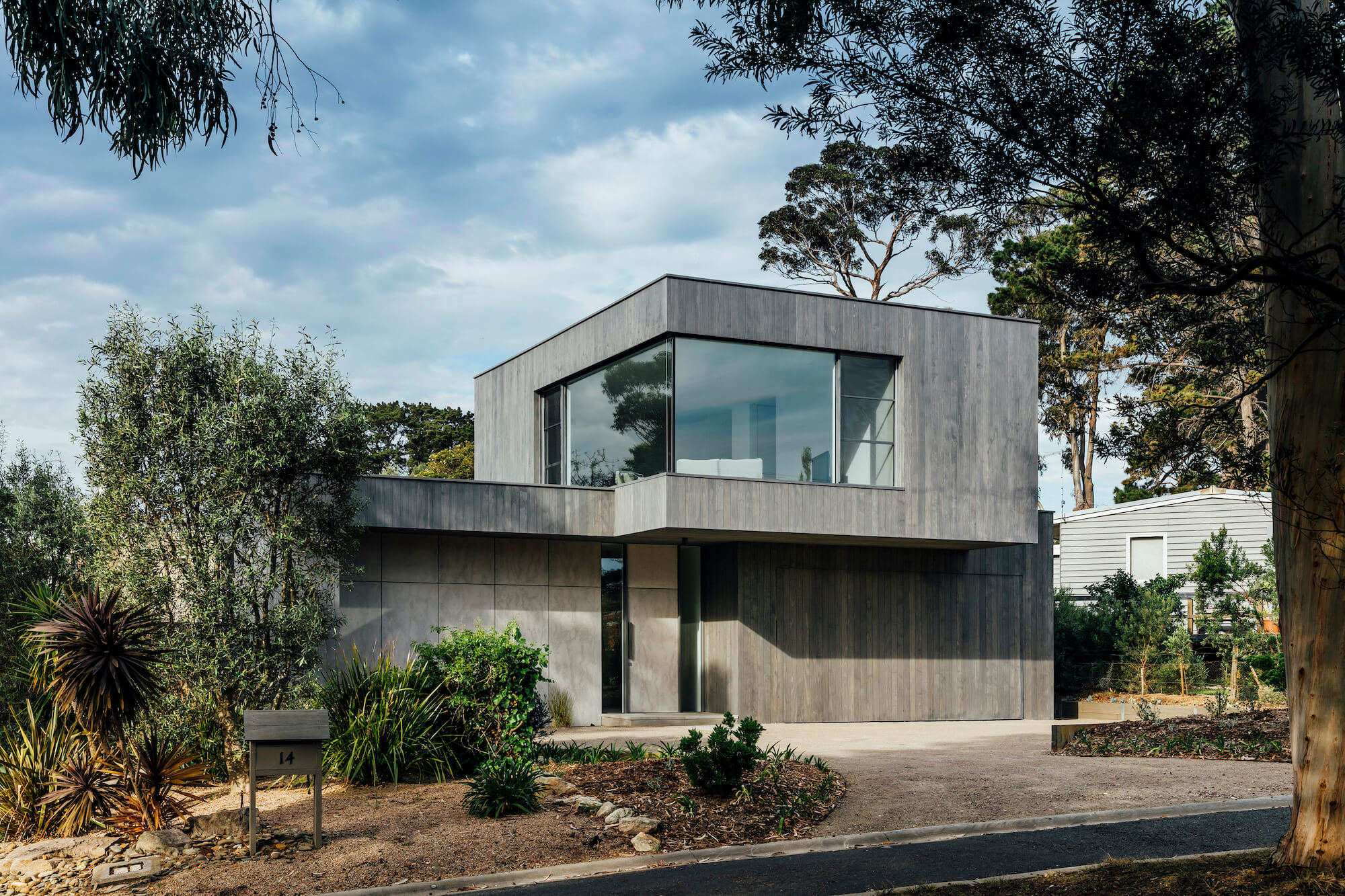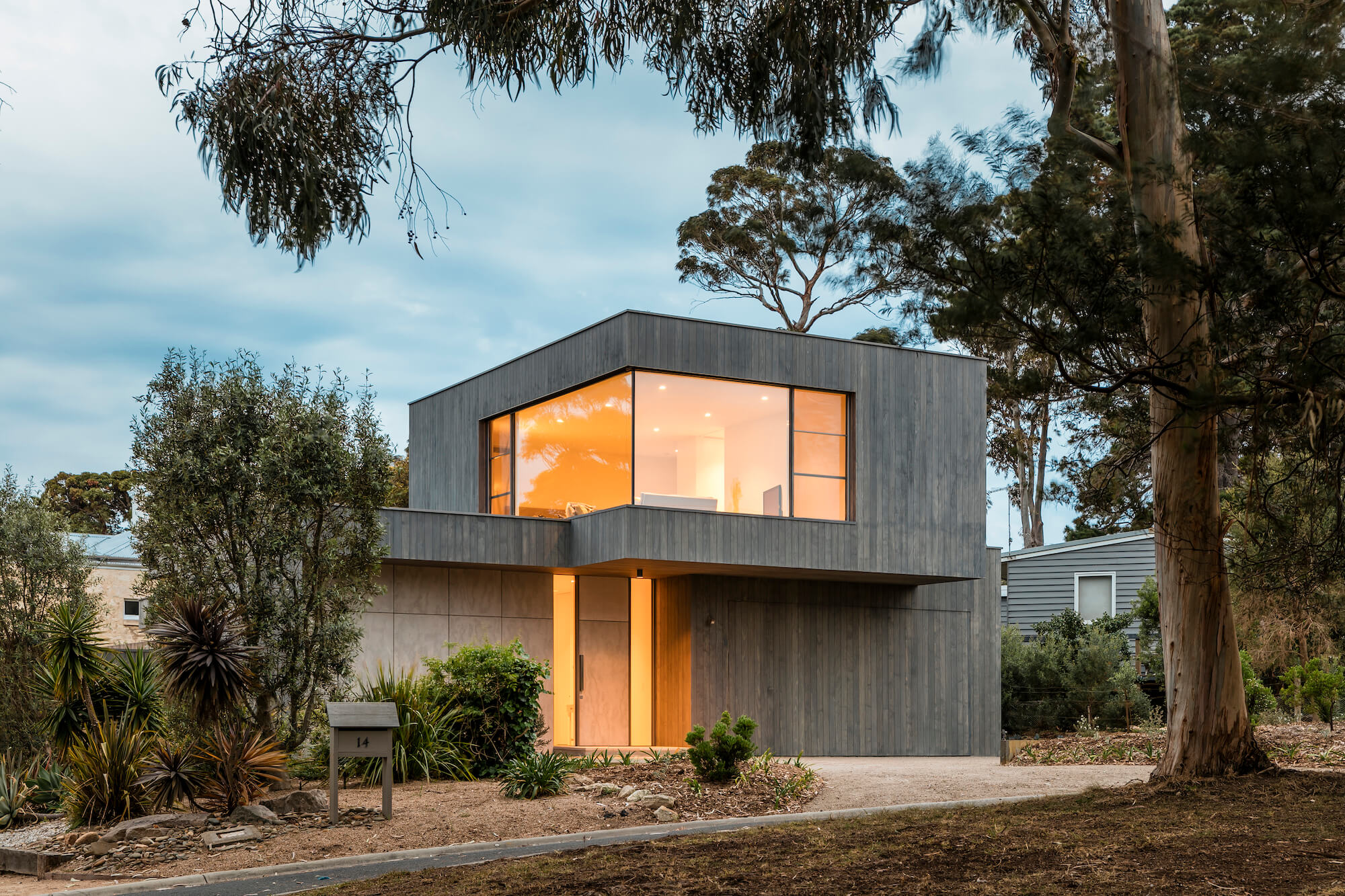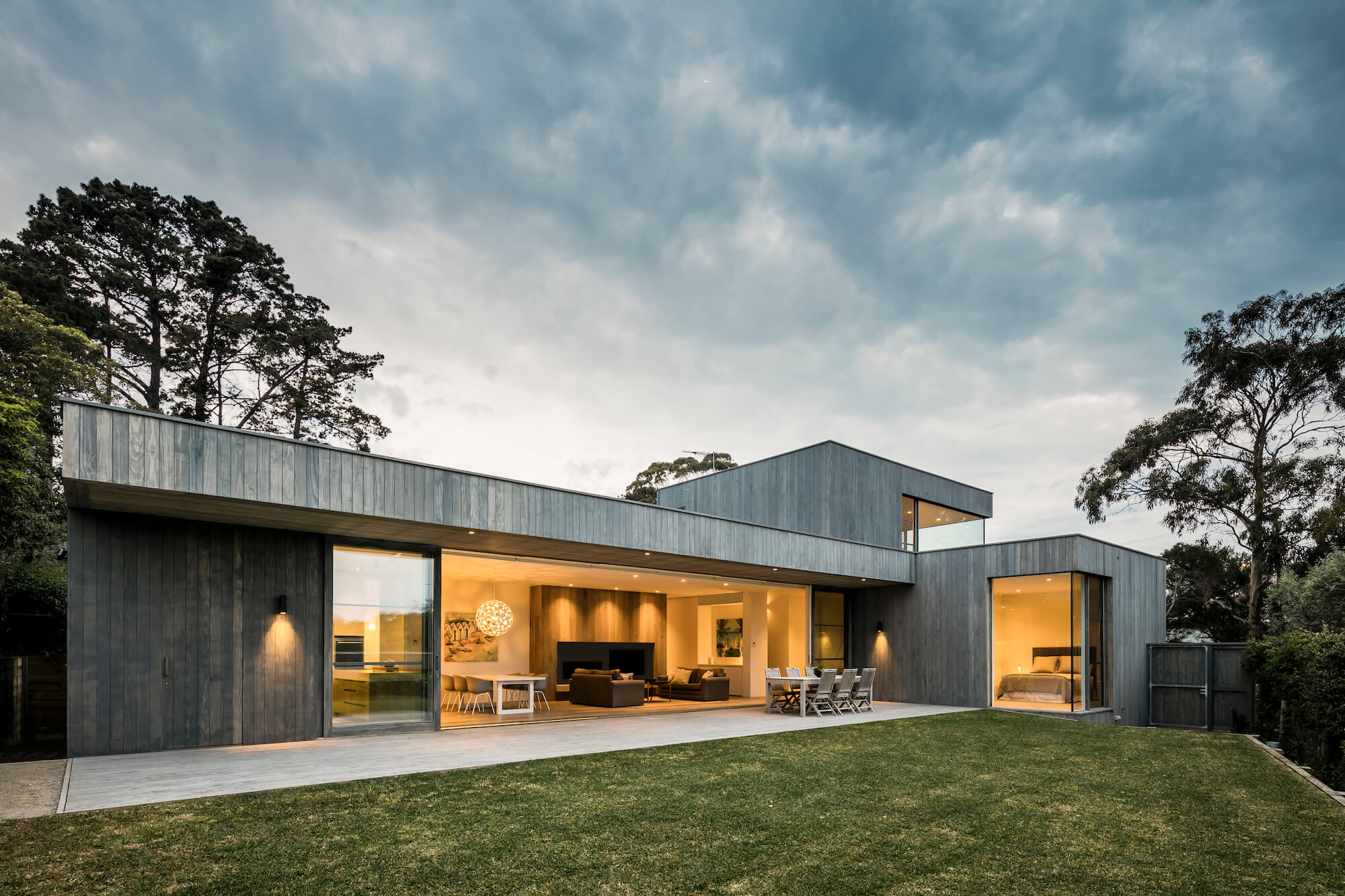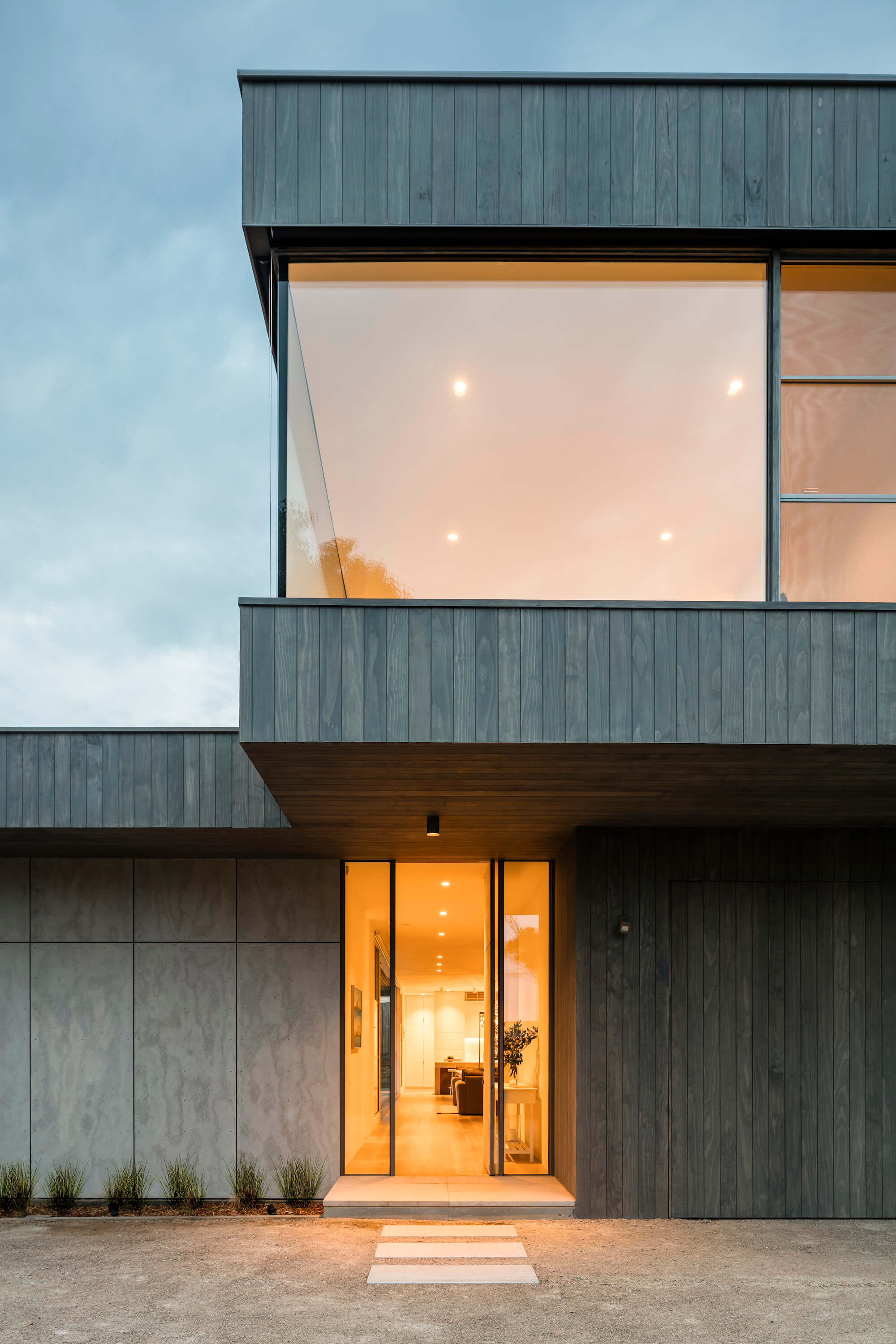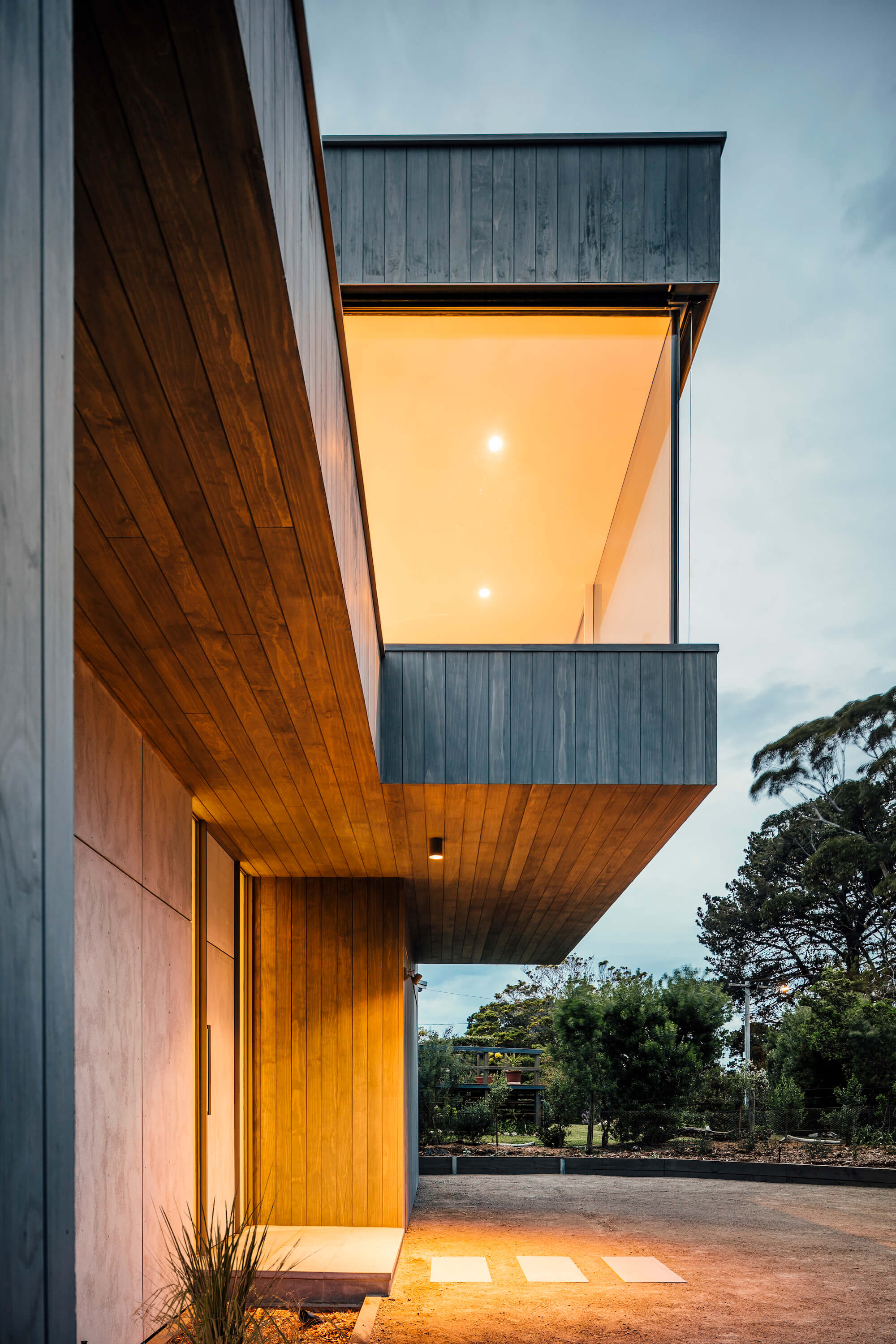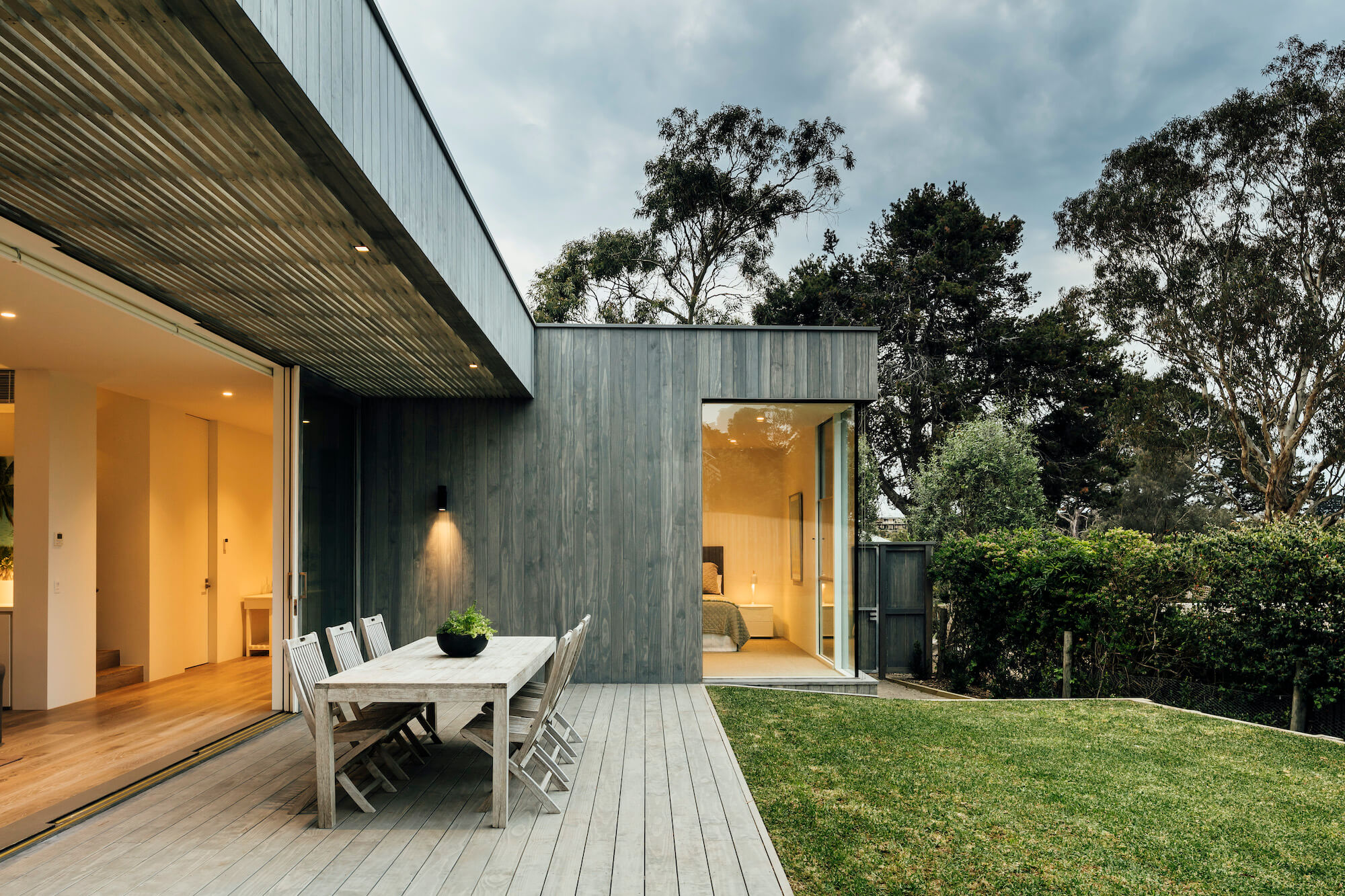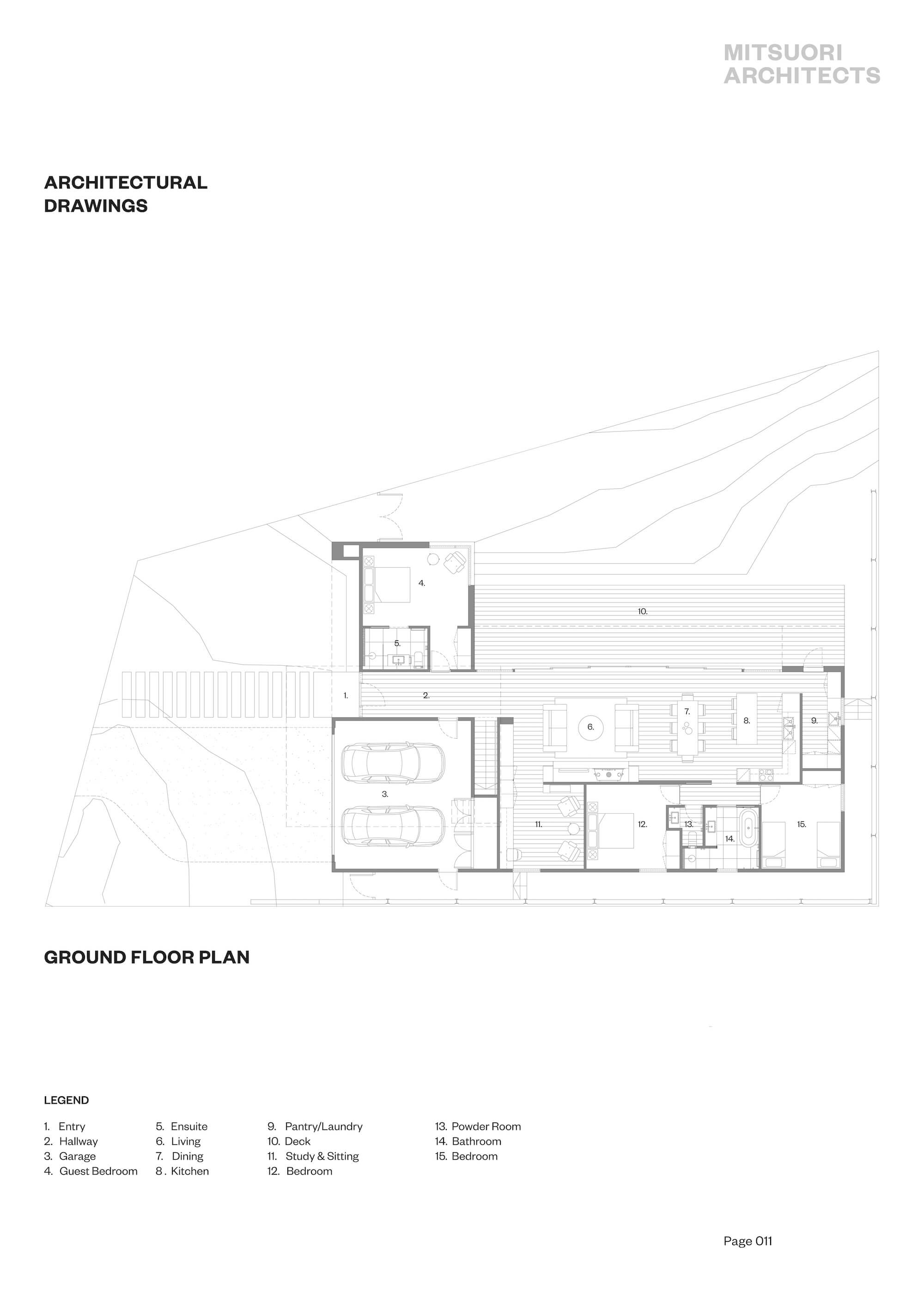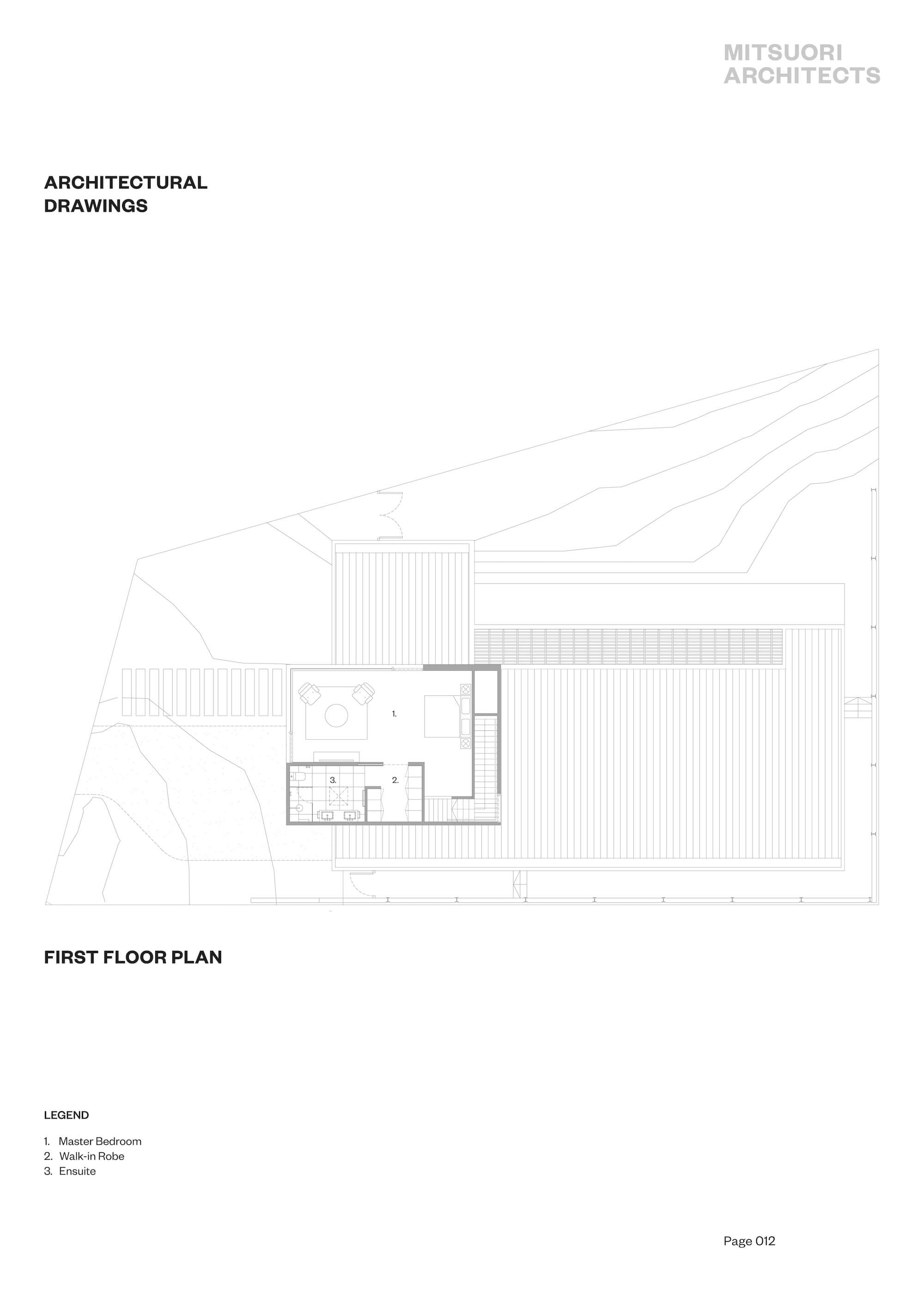 Connect with the Mitsuori Architects
---