Andrew Morrall Architect: The 2nd Oakland Hill's Modern Home built by the Architect from the ground up on a steep and challenging Hillside. The San Francisco Bay Area Modern Home and Studio was Designed by the Architect and his Partner to live and work in.
Efficiency of Design and Budget were the focus for creating a small, affordable Home and Studio. Comprised of 1,520 square feet of Living Space on 3 Levels, the emphasis was to create Expansiveness despite the relatively small size. Open Floor Plans on all 3 Levels and small, strategic, Balconied Spaces overlooking and flowing into each Level create a Spacious Feel. Large Window Walls lend to the openness, featuring Canyon and filtered Bay Views. Bringing the outdoors in was achieved by integrating the intimate Front Yard Wild Flower Garden with the Main Living Space. The minimalist design features include white massing with the warmth of wood finishes.
Environmental Features include expansive Solar Panels, Less Heating and Cooling due to the small Roof and Footprint allowed by the Stacked Design, and Drought Resistant Landscaping. The Design features Clean Minimal lines and Surfaces while allowing the warmth of Wood and Expansive Light to mingle. The fulcrum of the design is a central Galleried Space with 3 Large Tiered Skylights for displaying Art. Each of the Spaces flow from this Central Axis. The Central Gallery can be viewed from any space in the House. The Exterior features minimalist White, Displaying the Sculptural Design.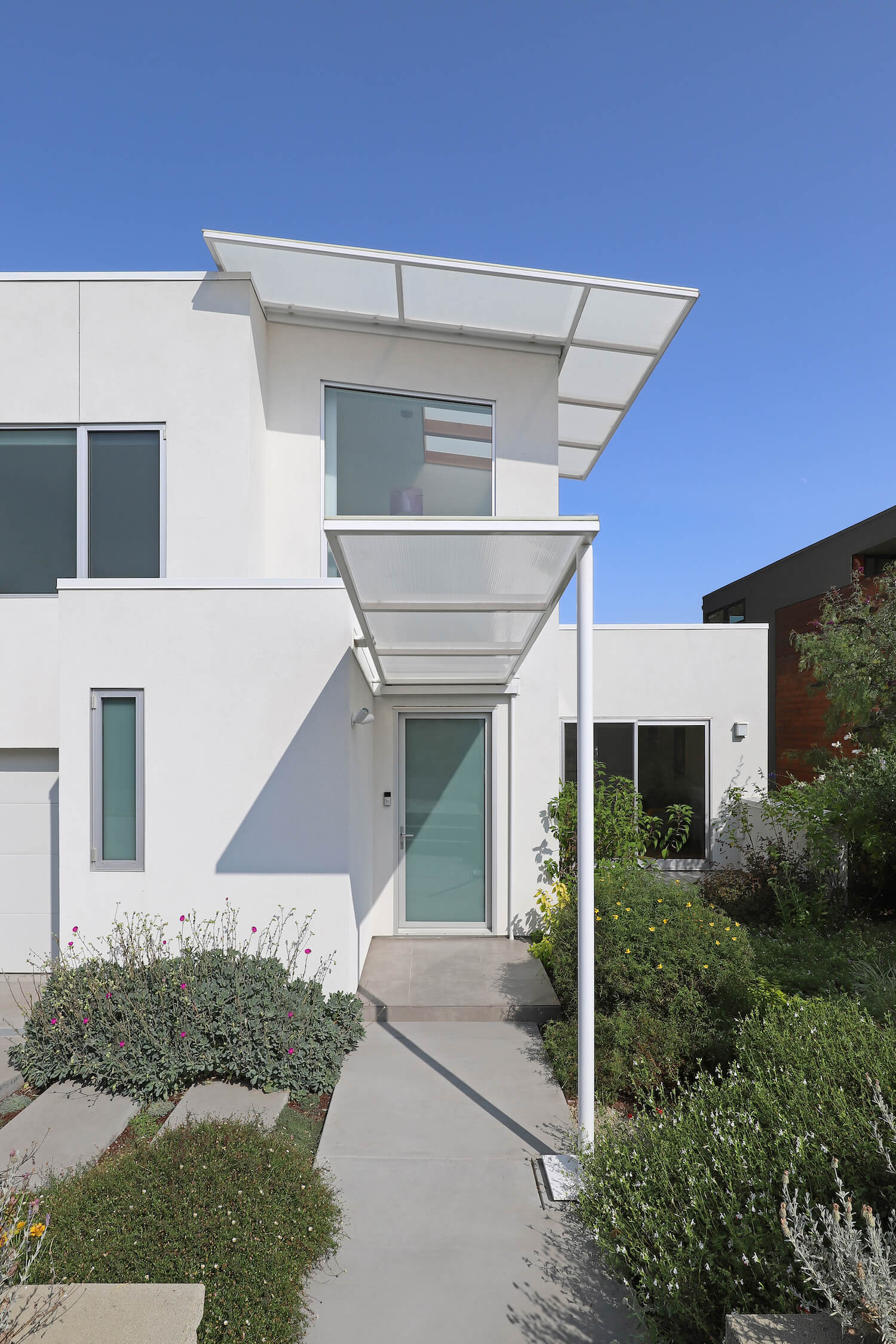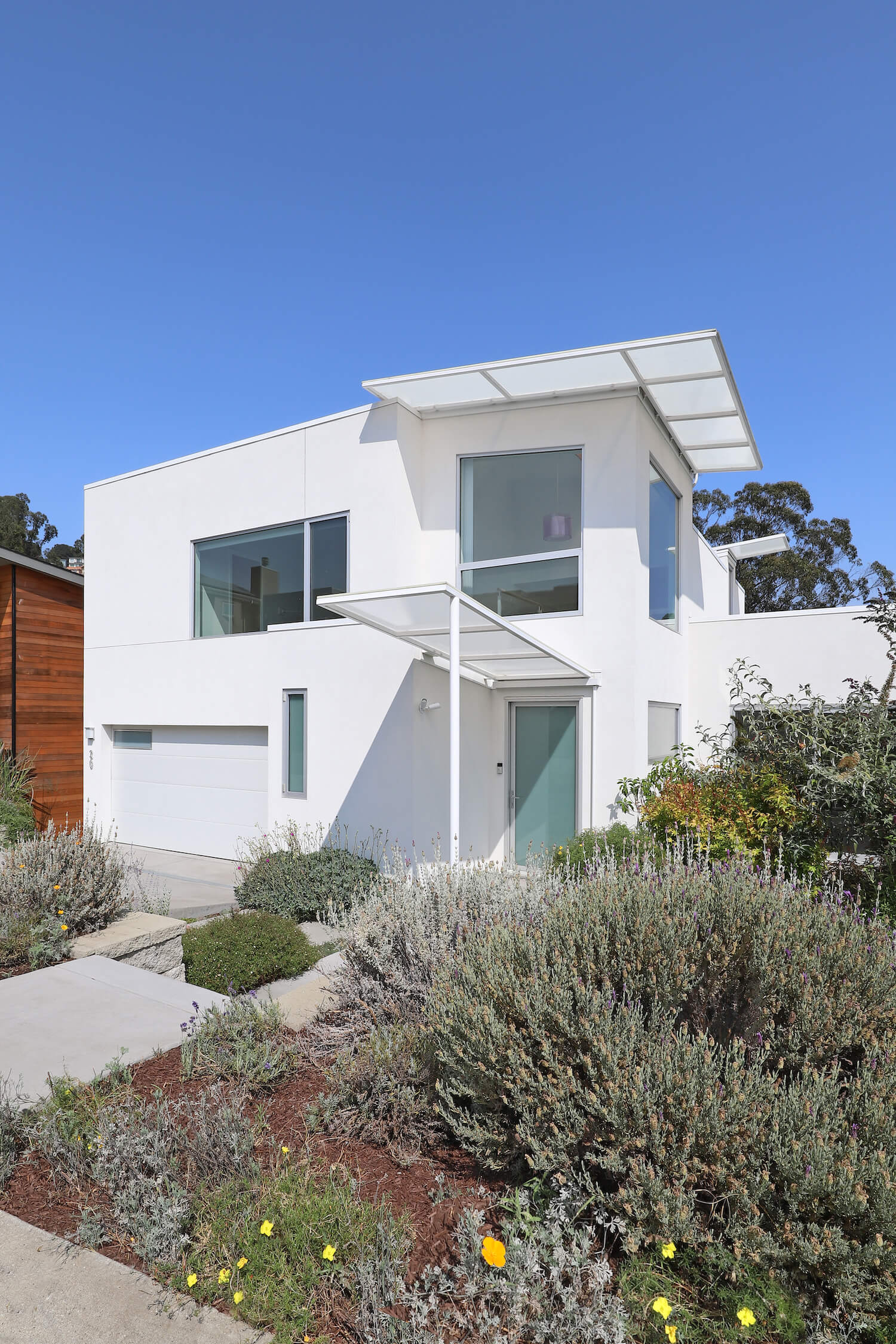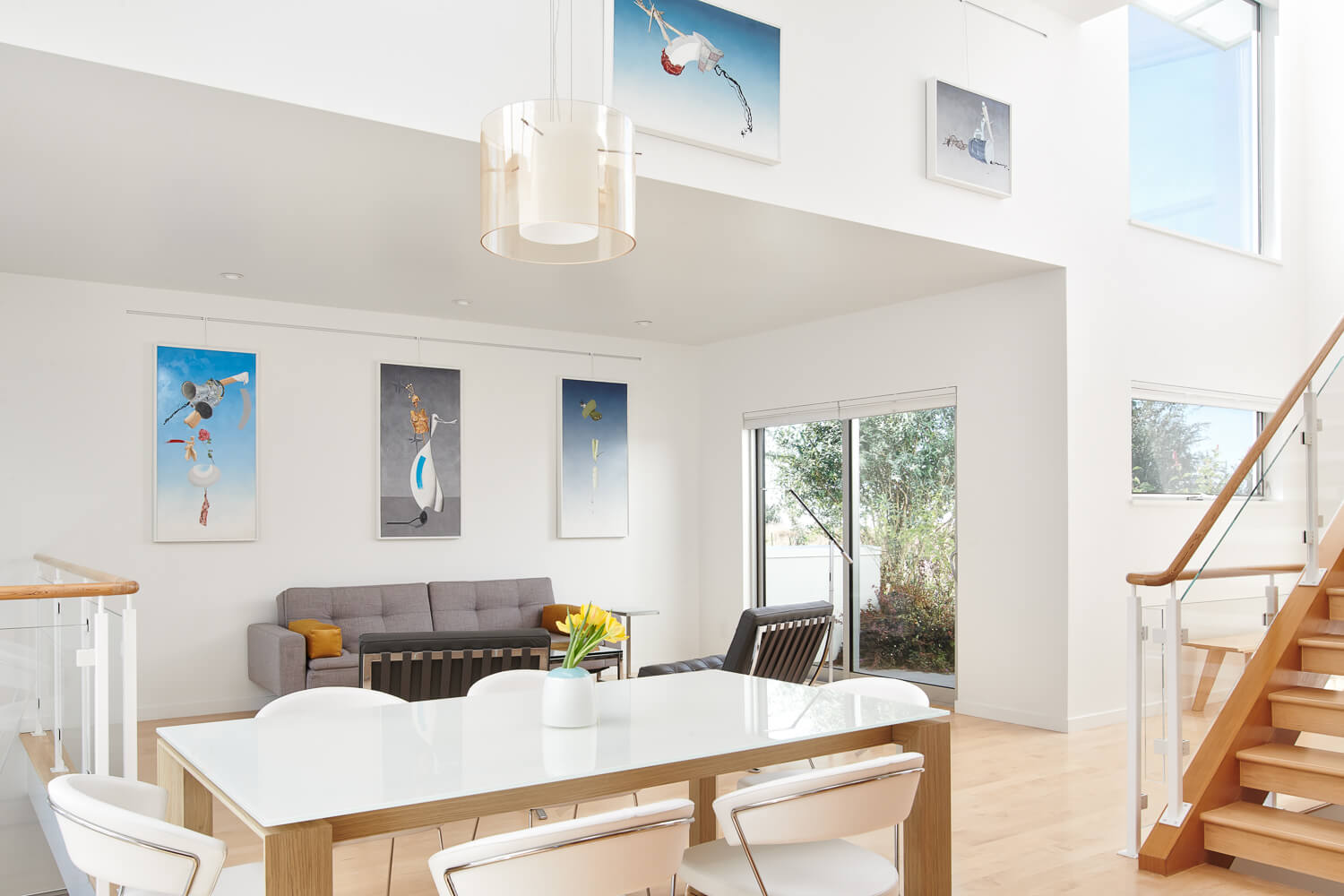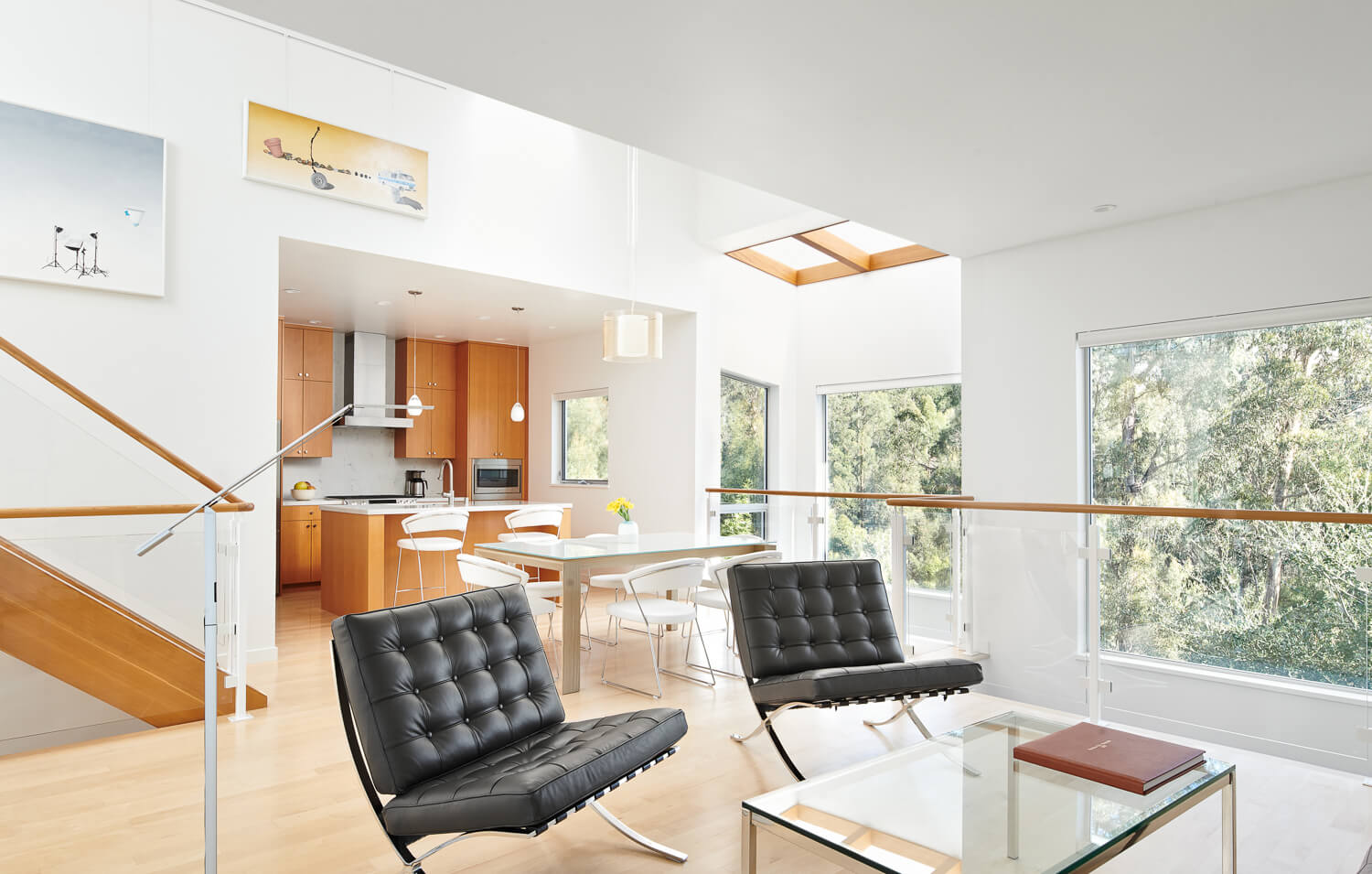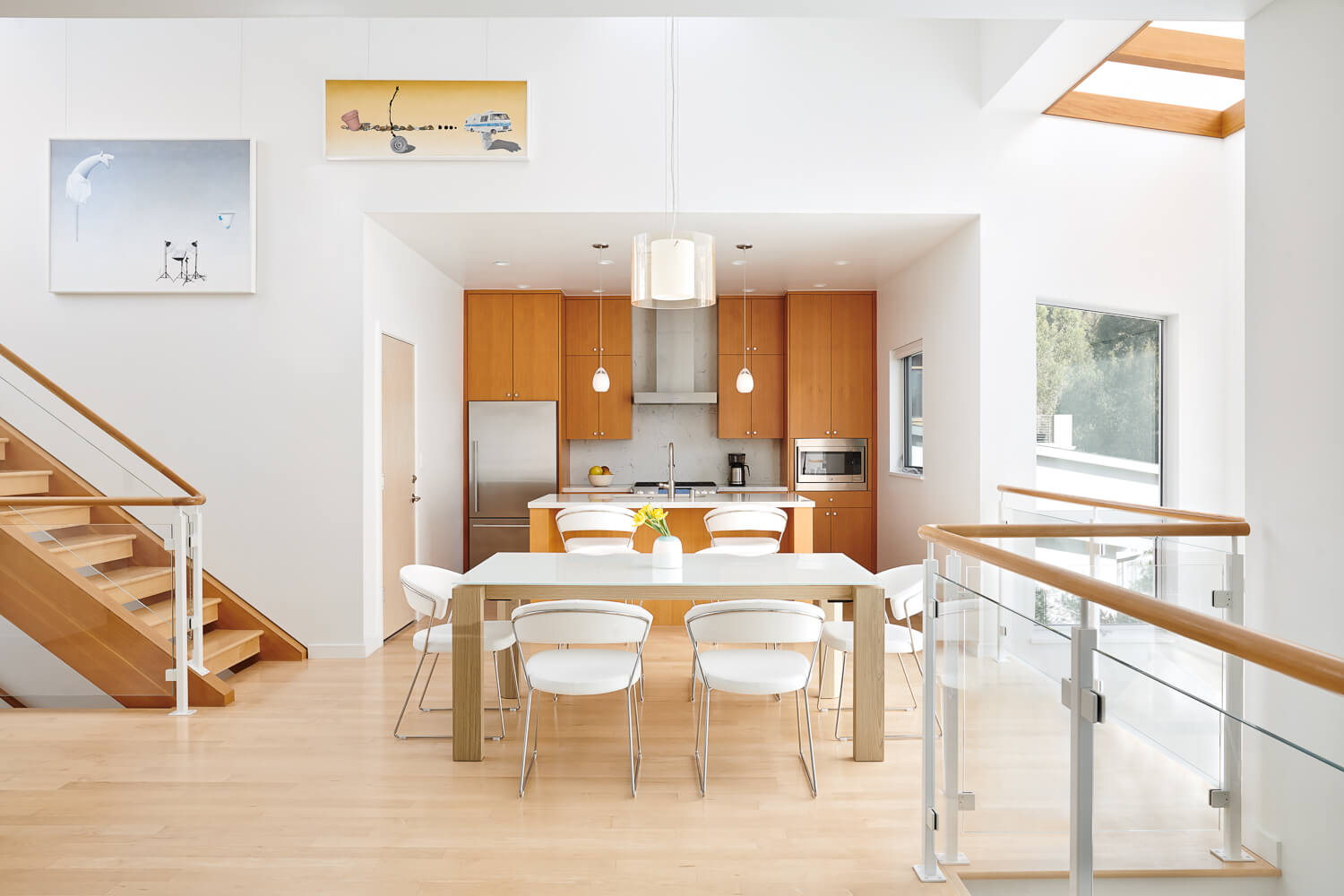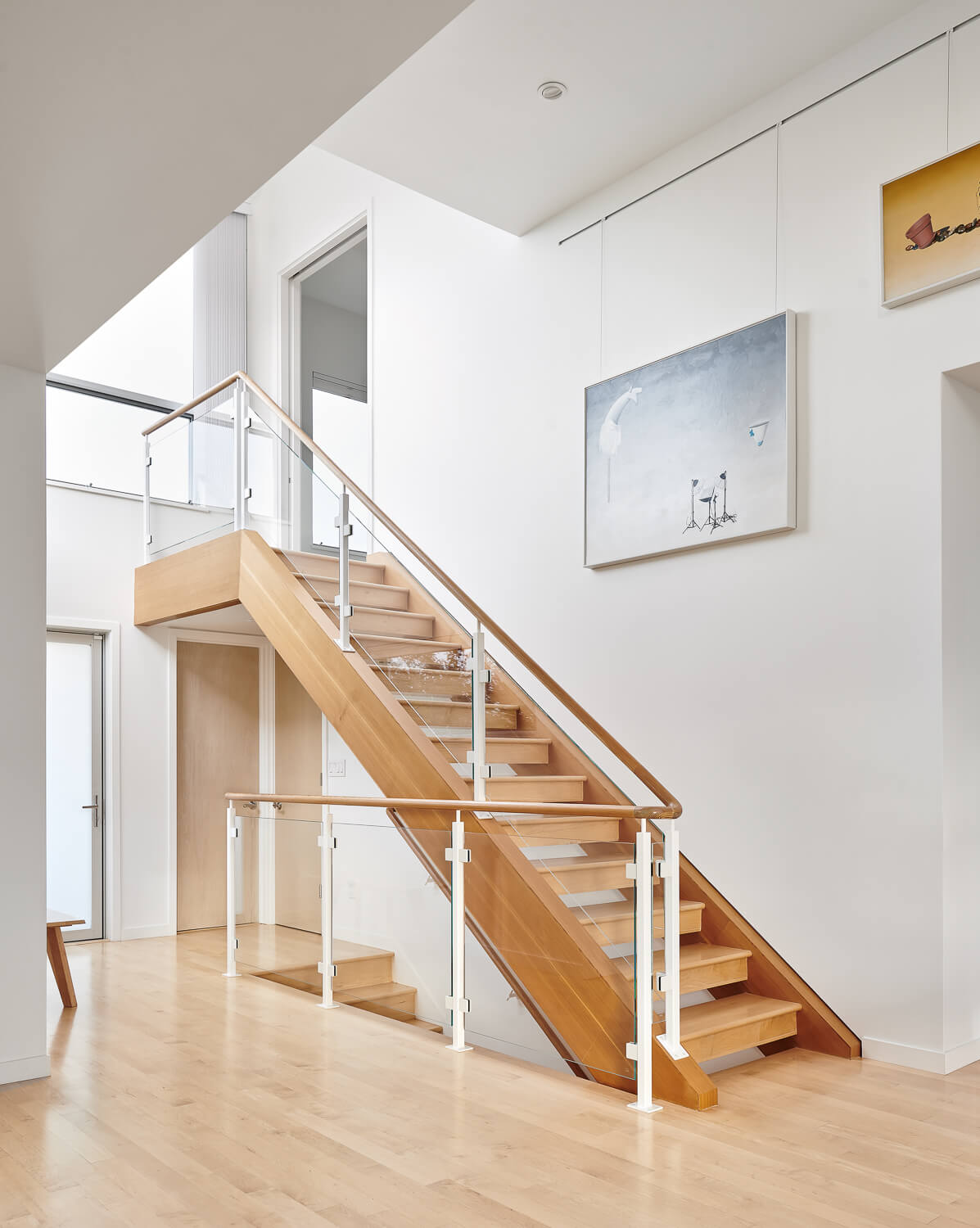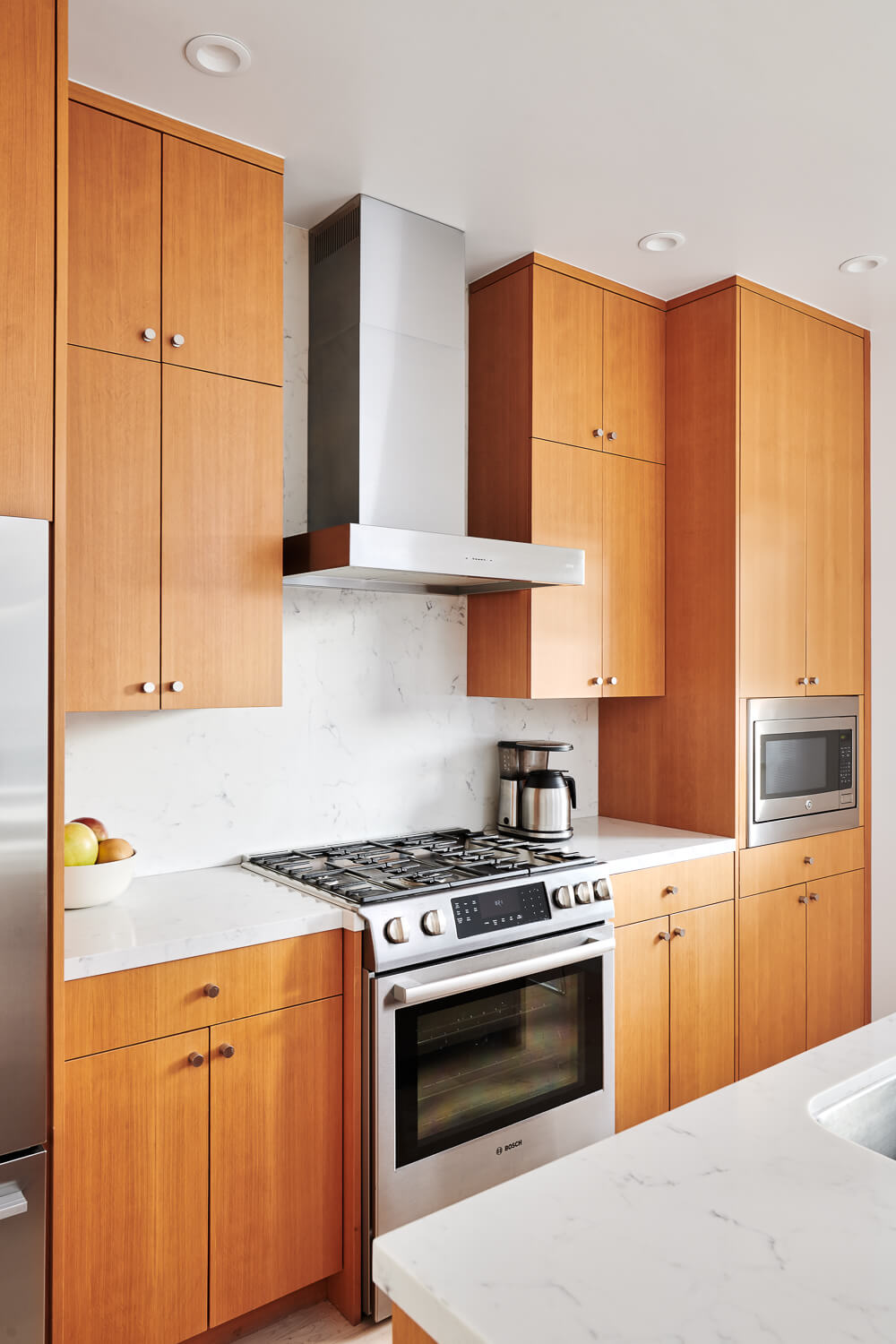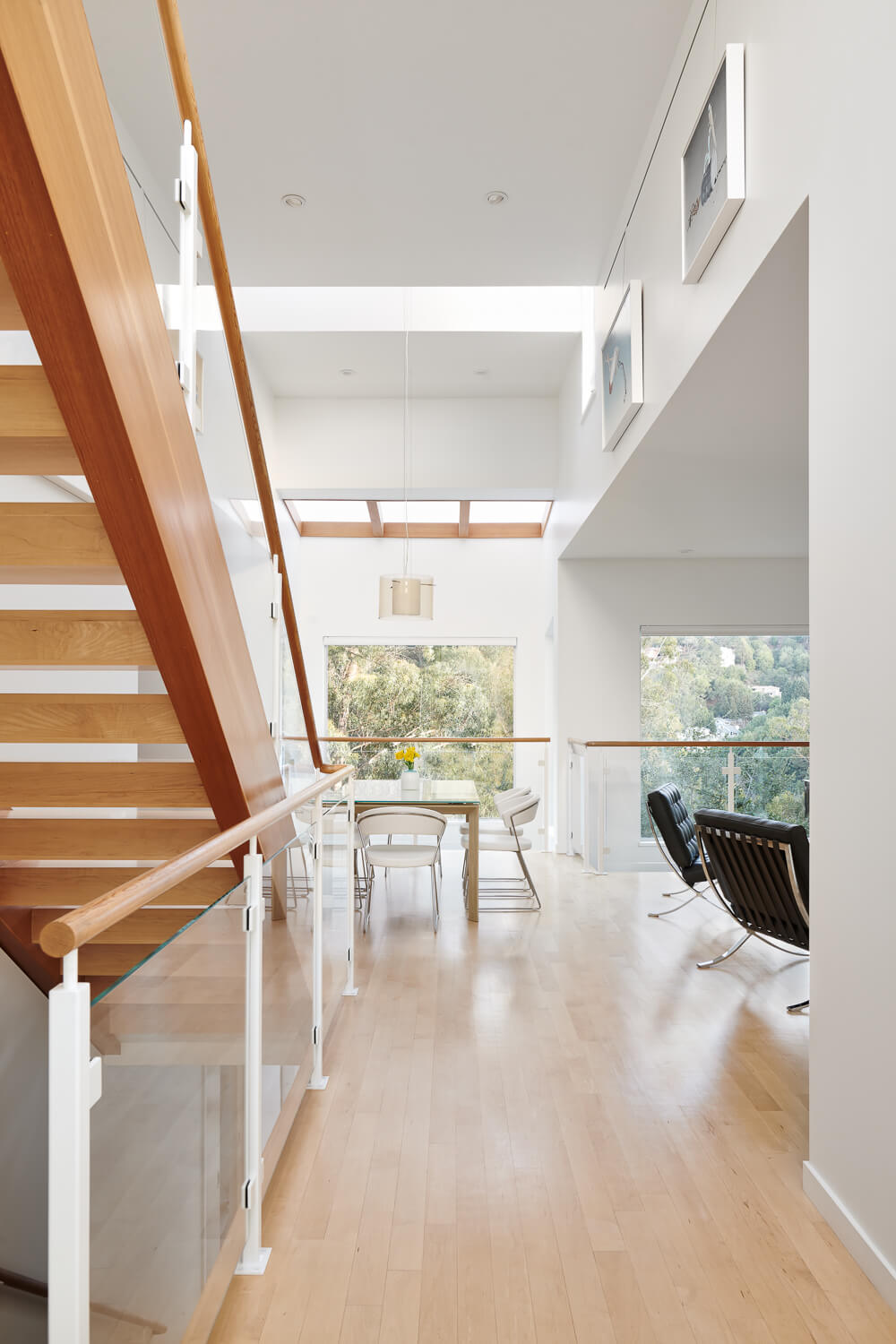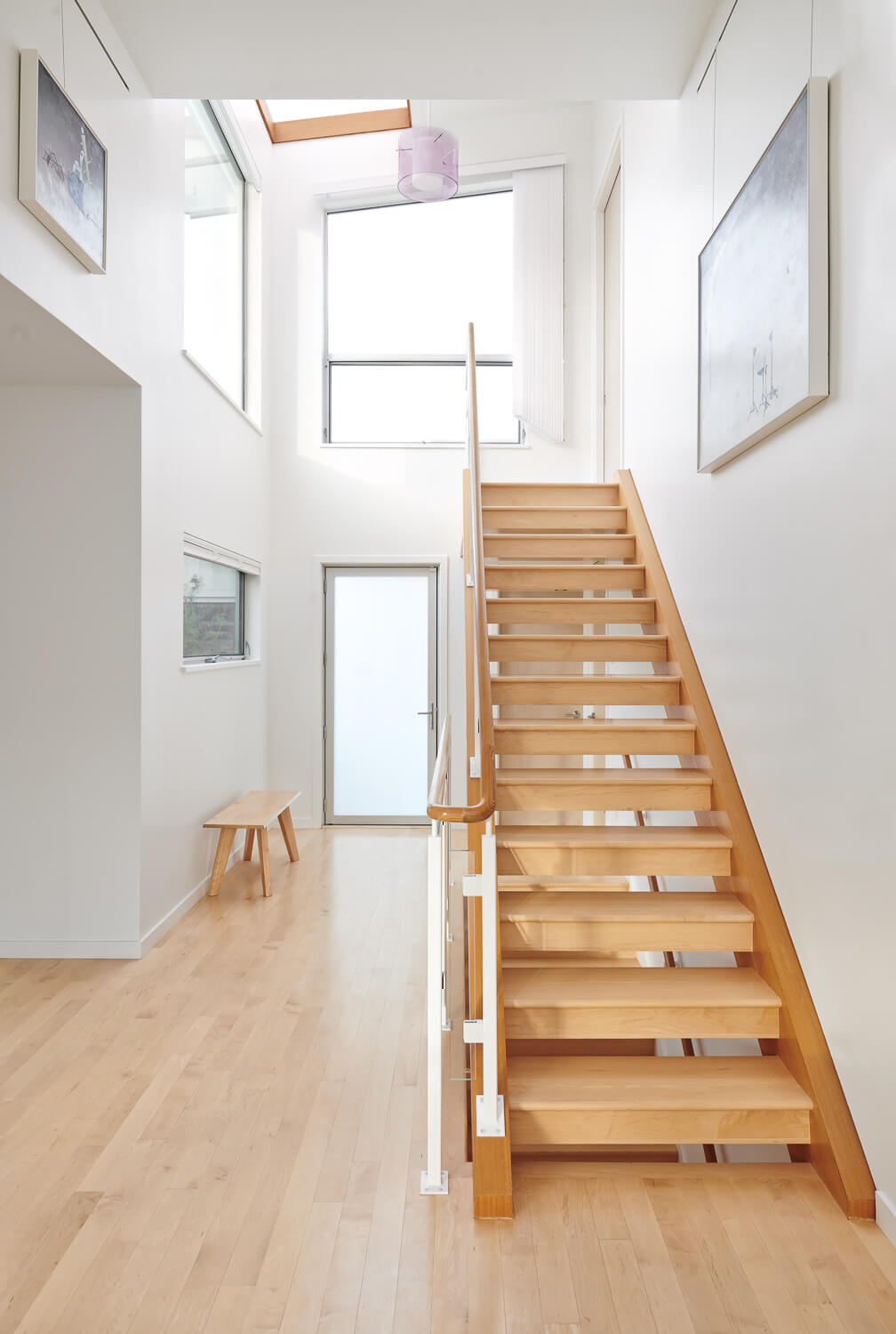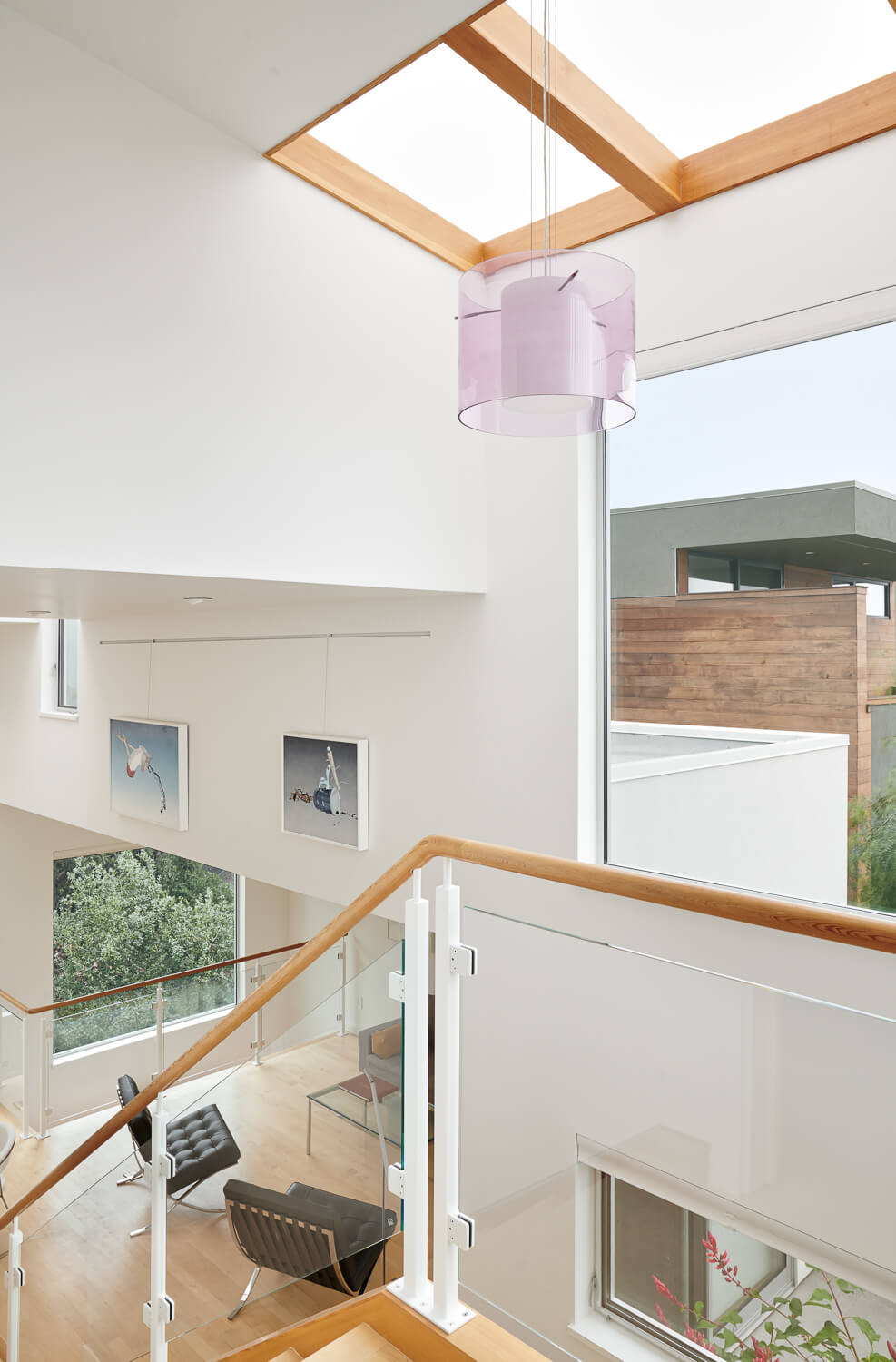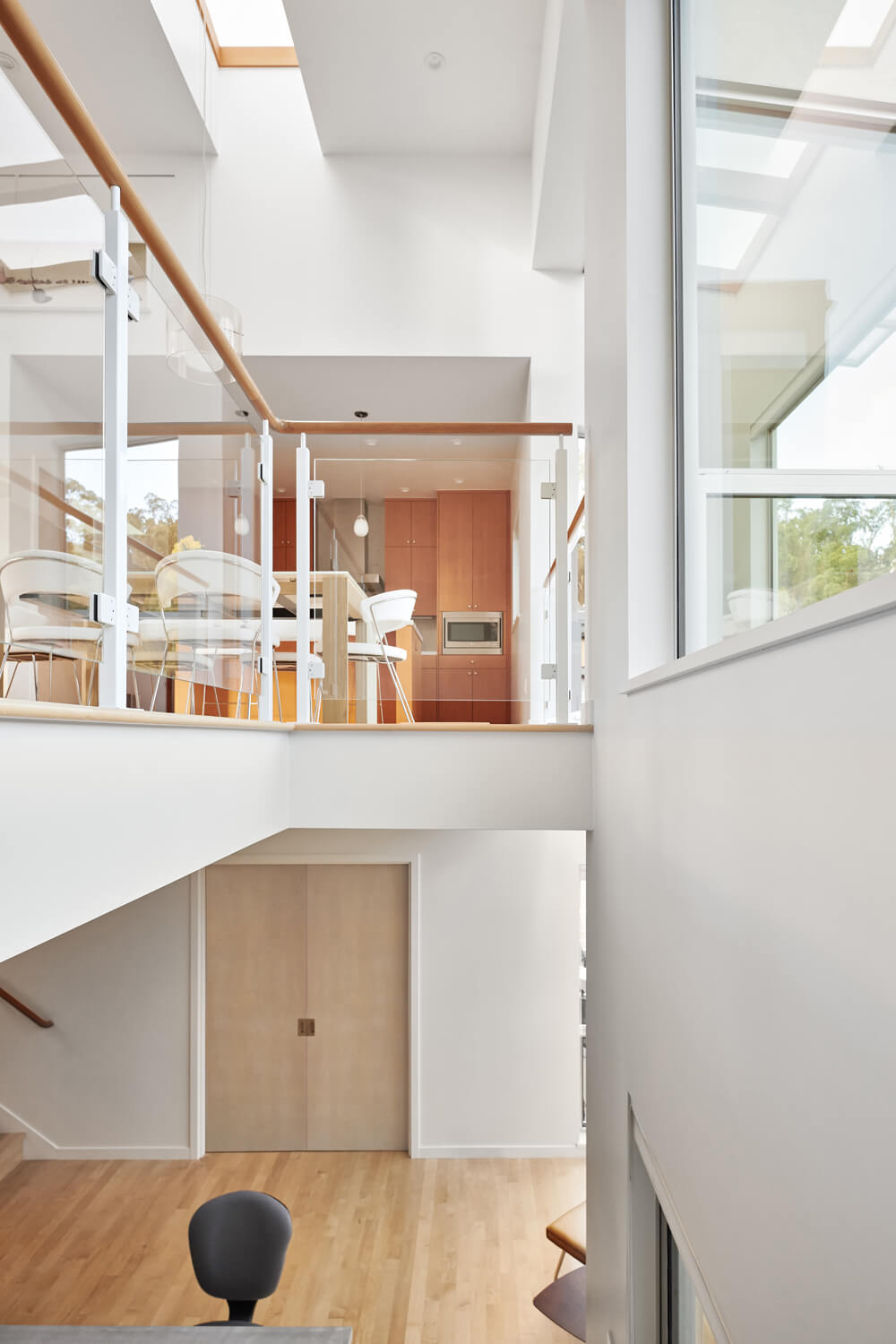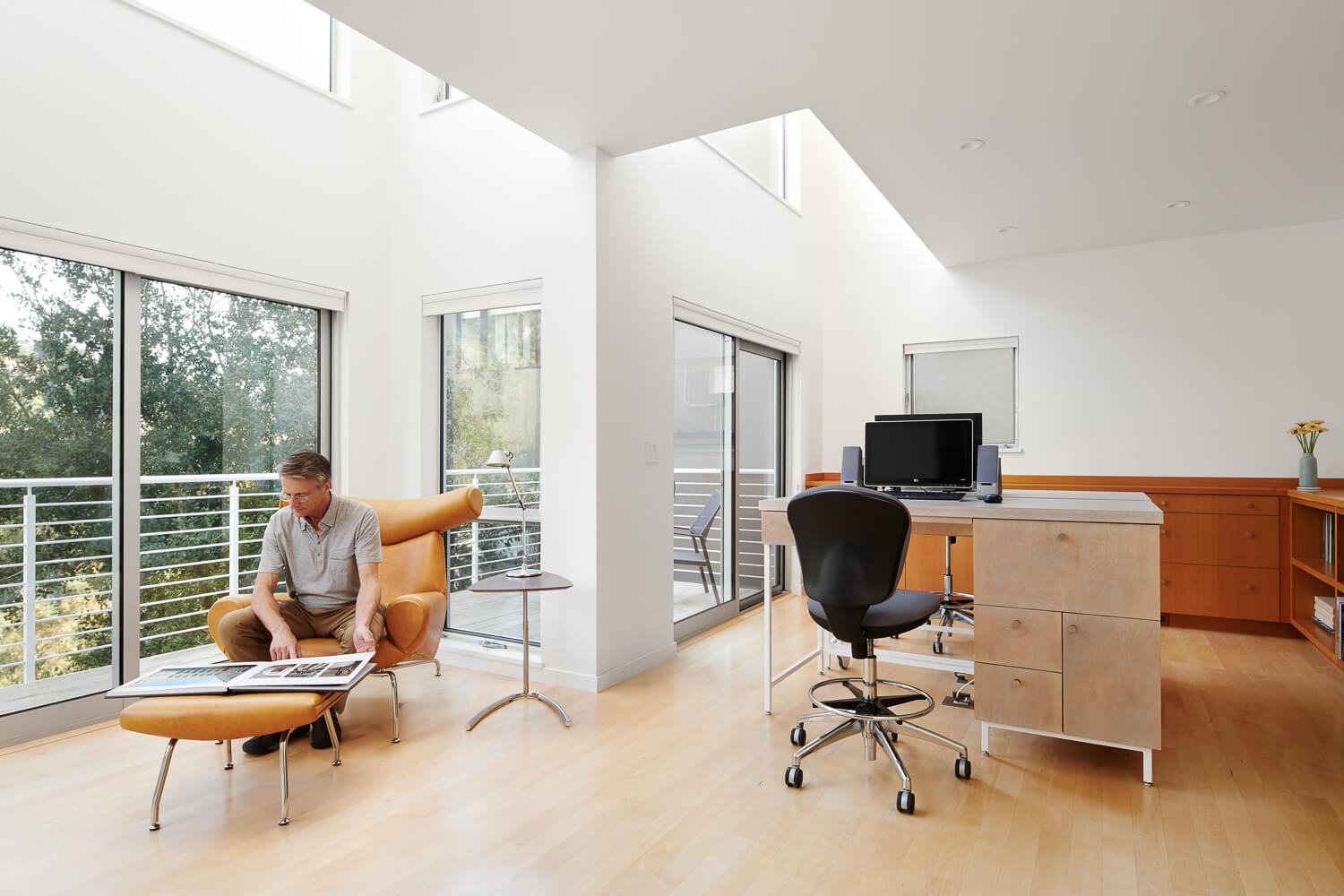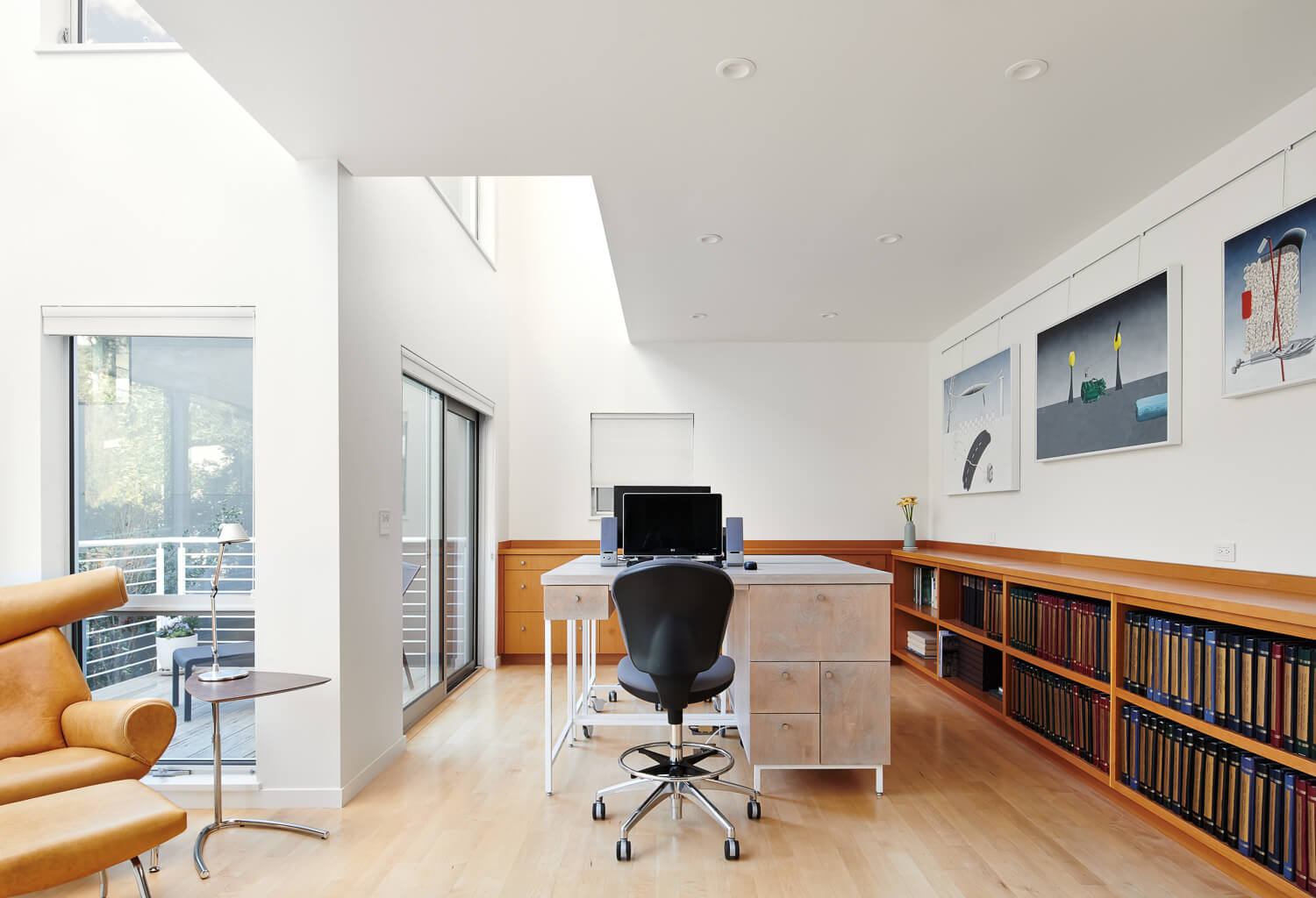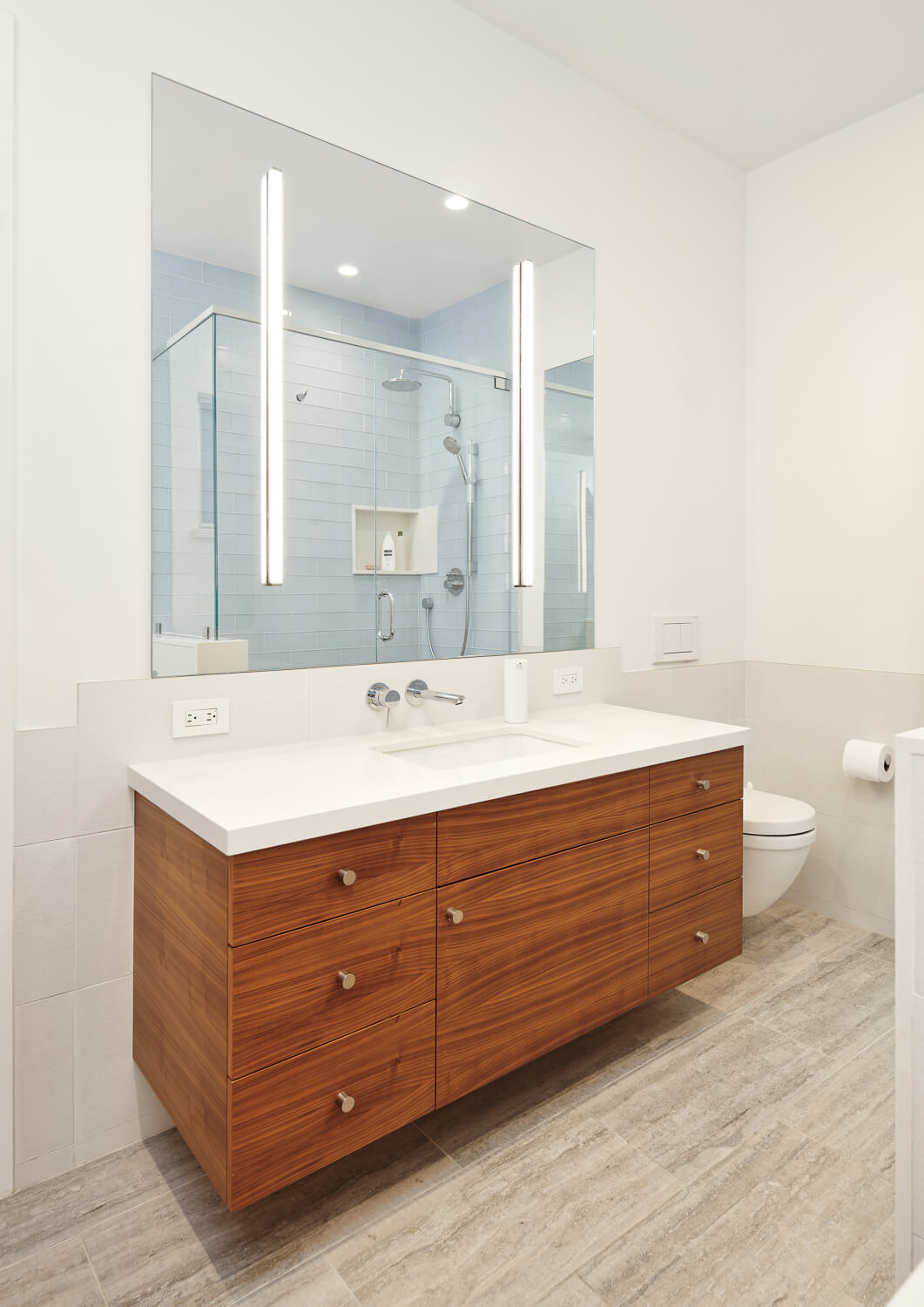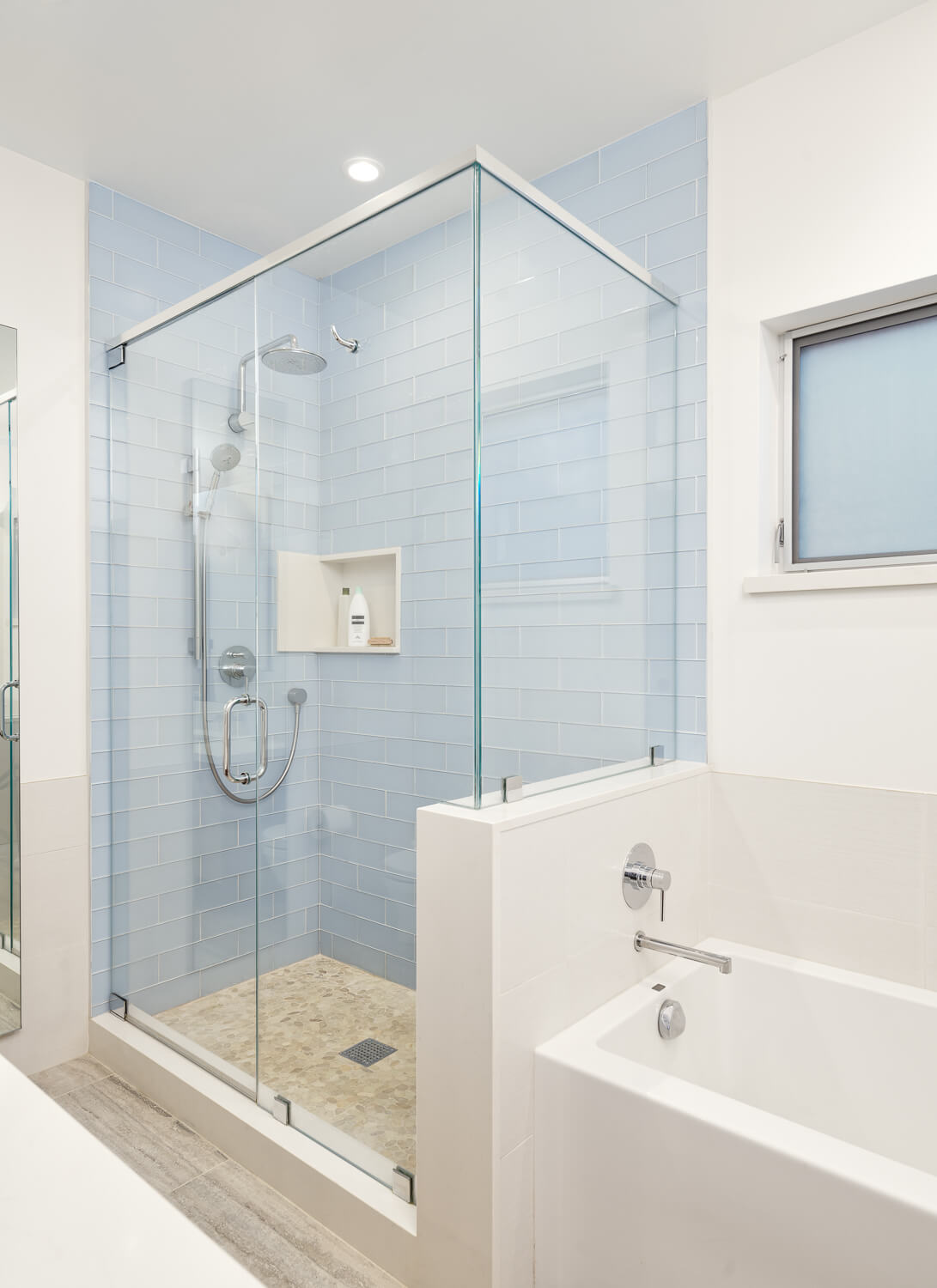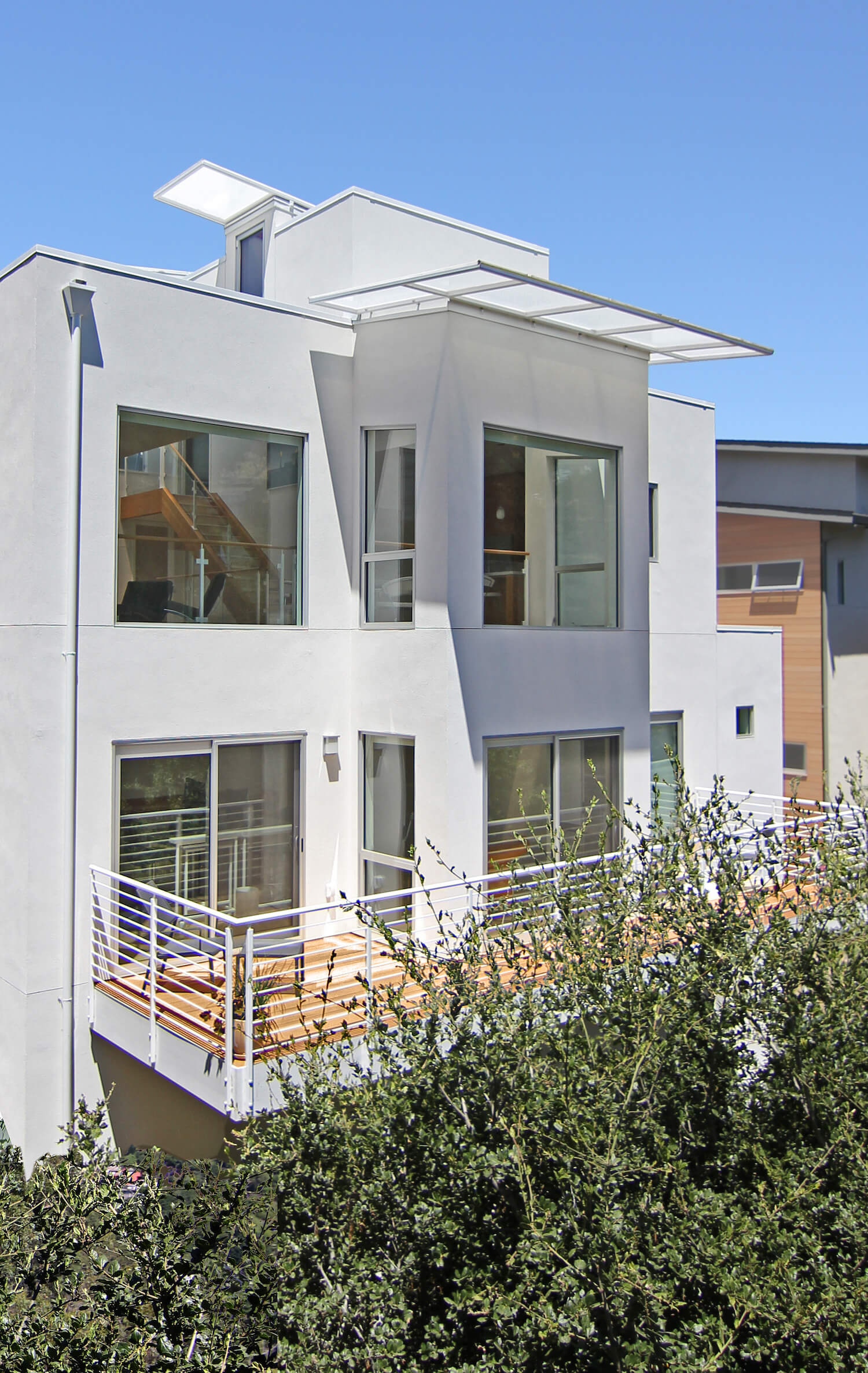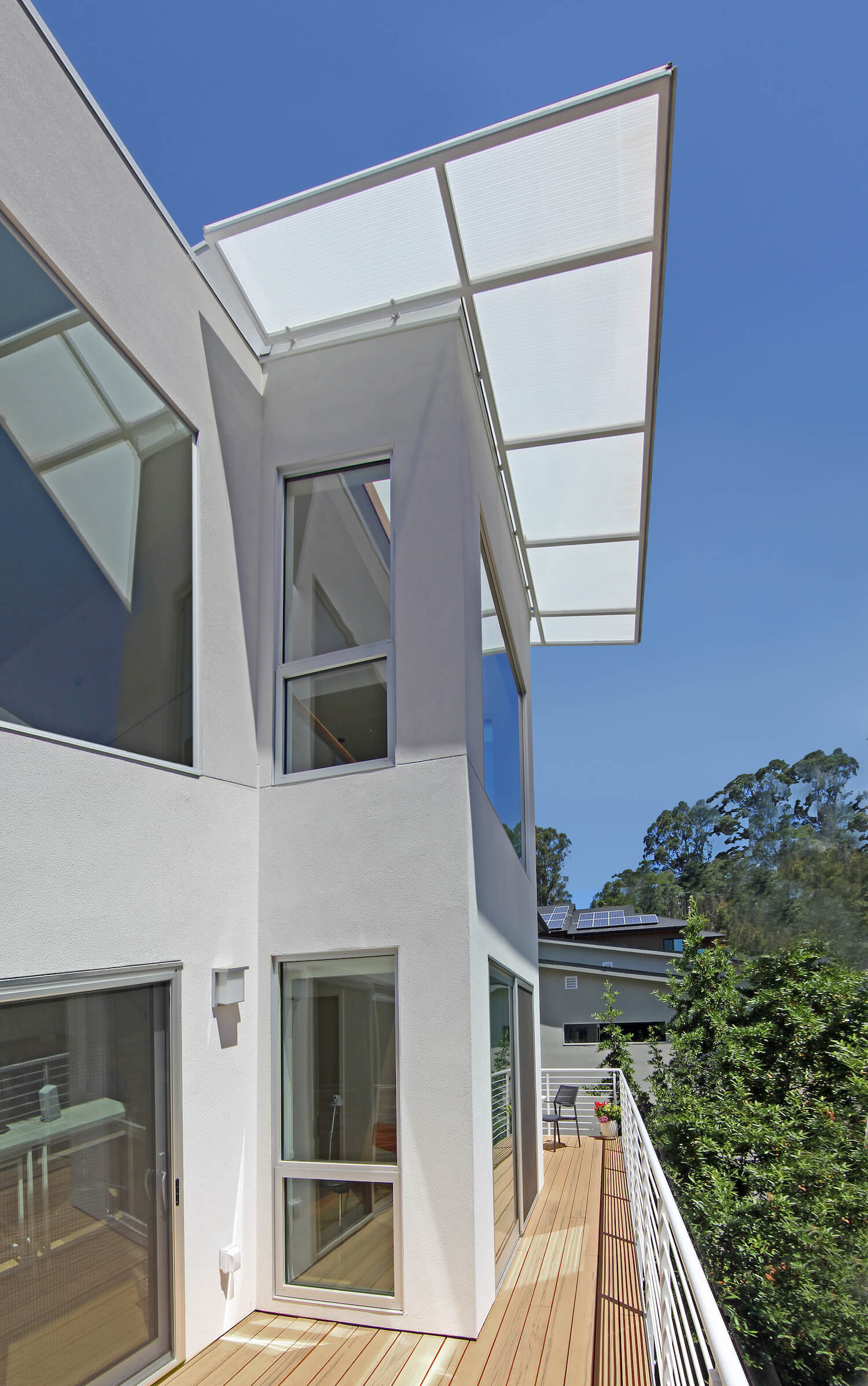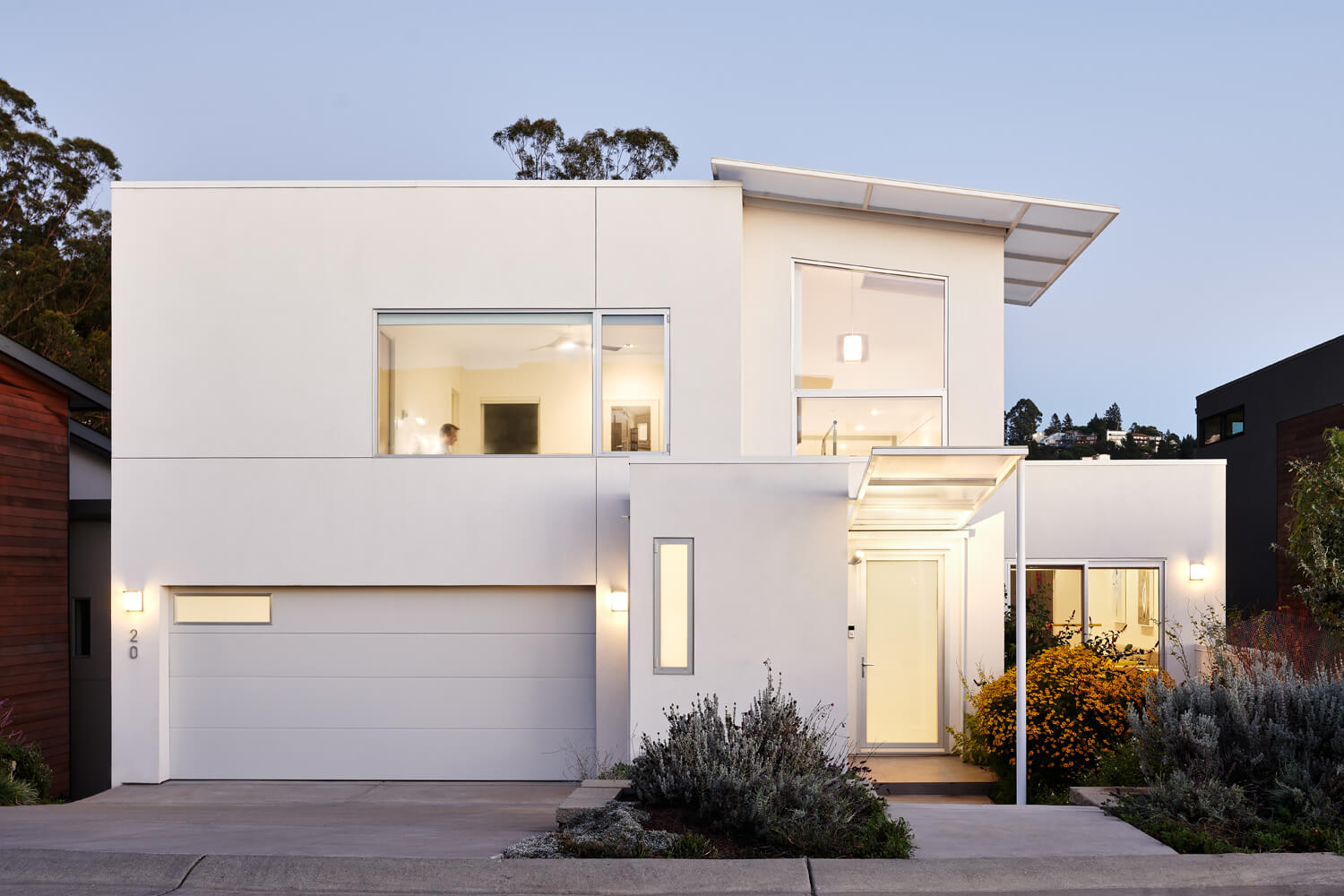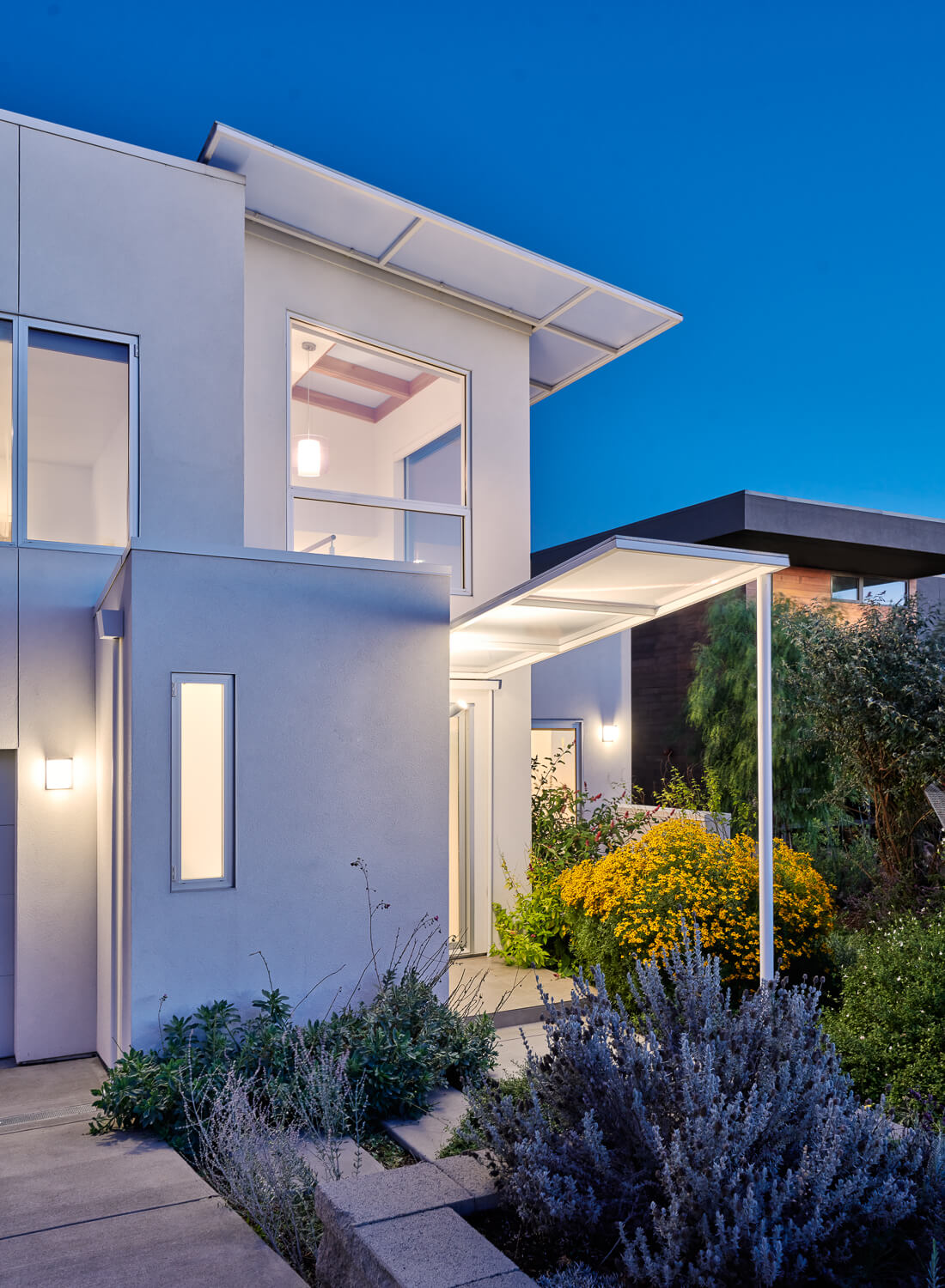 ---