LMARQ: House AC-89 is located in the Adrogué Chico neighborhood, southern zone of the Province of Buenos Aires. The project intention was to preserve privacy without losing the relationship with nature and its environment. This is achieved with a closed volumetric front, and a quiet part of the building and upper floor frankly related to the landscape. Its morphology is made up of two intersecting bars that contain the park, opening towards it.
The façade is mainly solid, closing towards the street. The use of the wooden and black sheet parasols, together with the flowerbeds, allow a sifted view into the interior of the house, while preserving privacy.
The strategic location of a closed nucleus of service areas in front serves as a transition element in the access. Once through, the path downstairs is simple and flowing. The user enters a large unified space that houses the main program of the house. An uninterrupted carpentry throughout the entire volume creates a strong link between the interior and exterior.
A sliding wooden plan proposes a variety of situations in relation to the kitchen. Being able to separate it from the living-dining room sector by means of the mobile enclosure, or to form a single integrated environment throughout the entire ground floor bar, it links the uses, giving a more flexible and permeable character to the spaces for daily use.
Forming an L, separated by a void, is the sum together with the services, at the bottom of the lot, in relation to the pool. The voids capture natural lighting, generating different atmospheres and light effects inside, nuanced by the vegetation itself.
The upper bar, traversed by a linear circulation as a back, extends along the plot, opening up and taking advantage of the best visuals for all the rooms, oriented to the Northeast.
The material that stands out is wood, in this case lapacho, used in coverings and parasols. The image is completed in the contrast, and in turn harmony and warmth that these materials achieve together with the green that surrounds the house. The pre-existing trees were of great importance for the project, preserved and used to enhance this intimate sensation of the garden, also bringing green closer to the upper floor.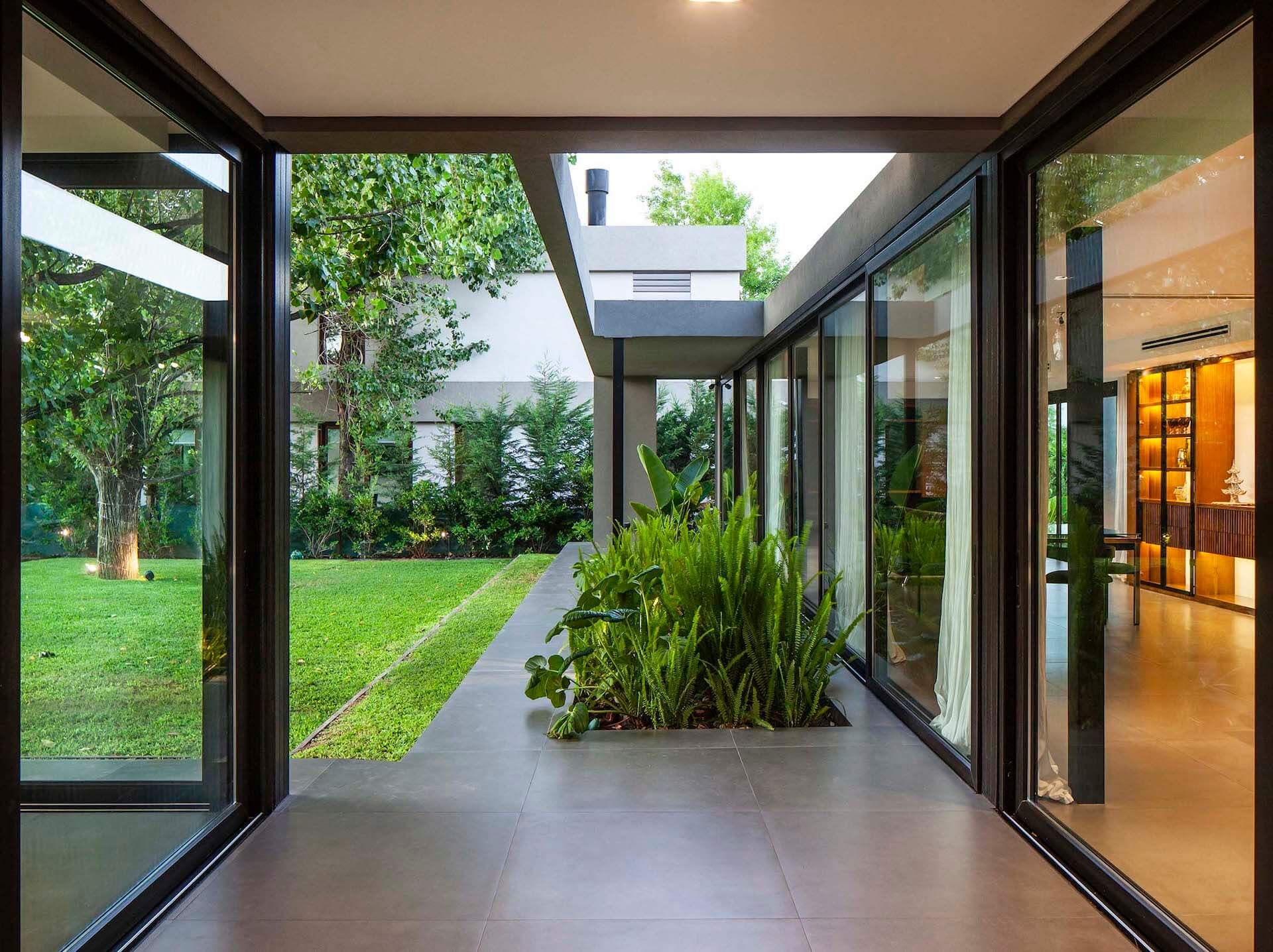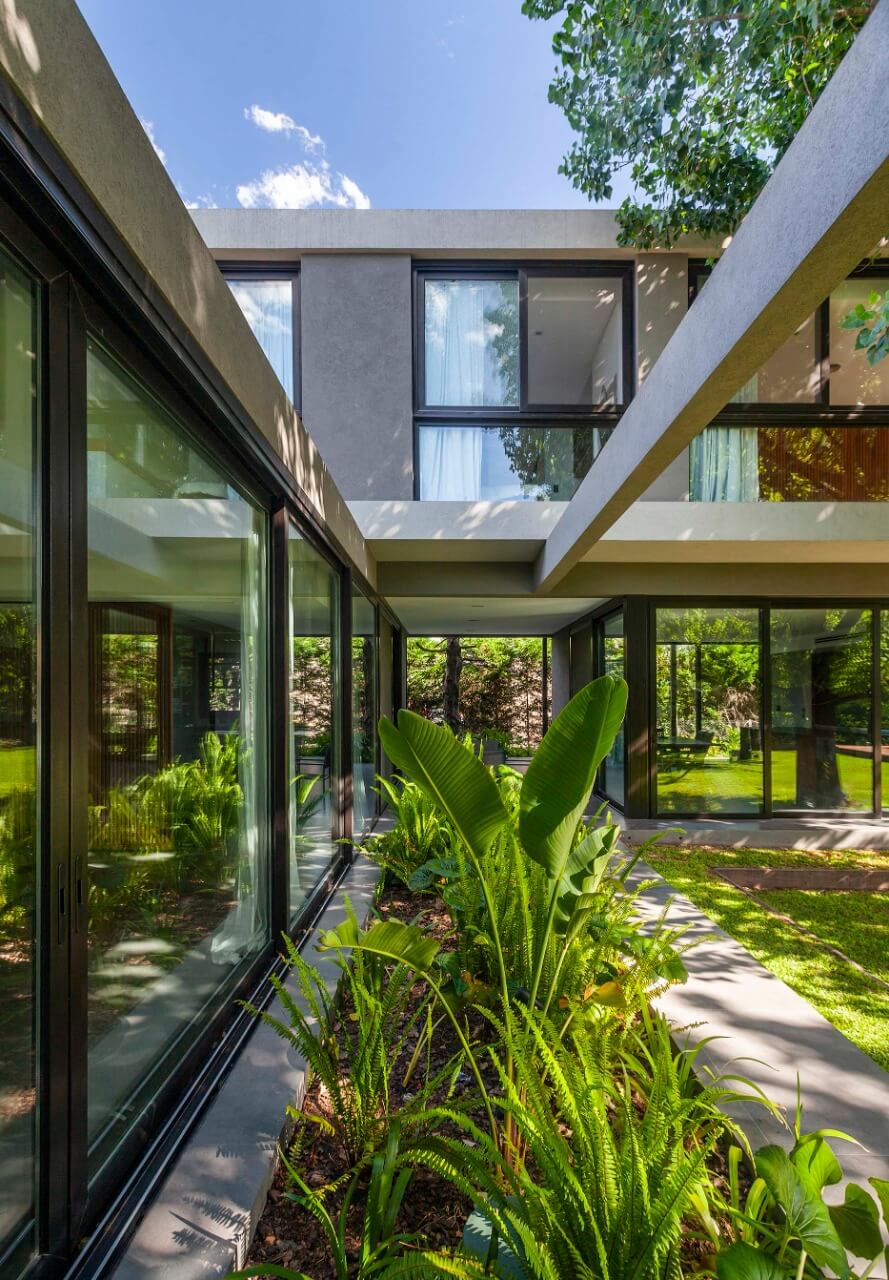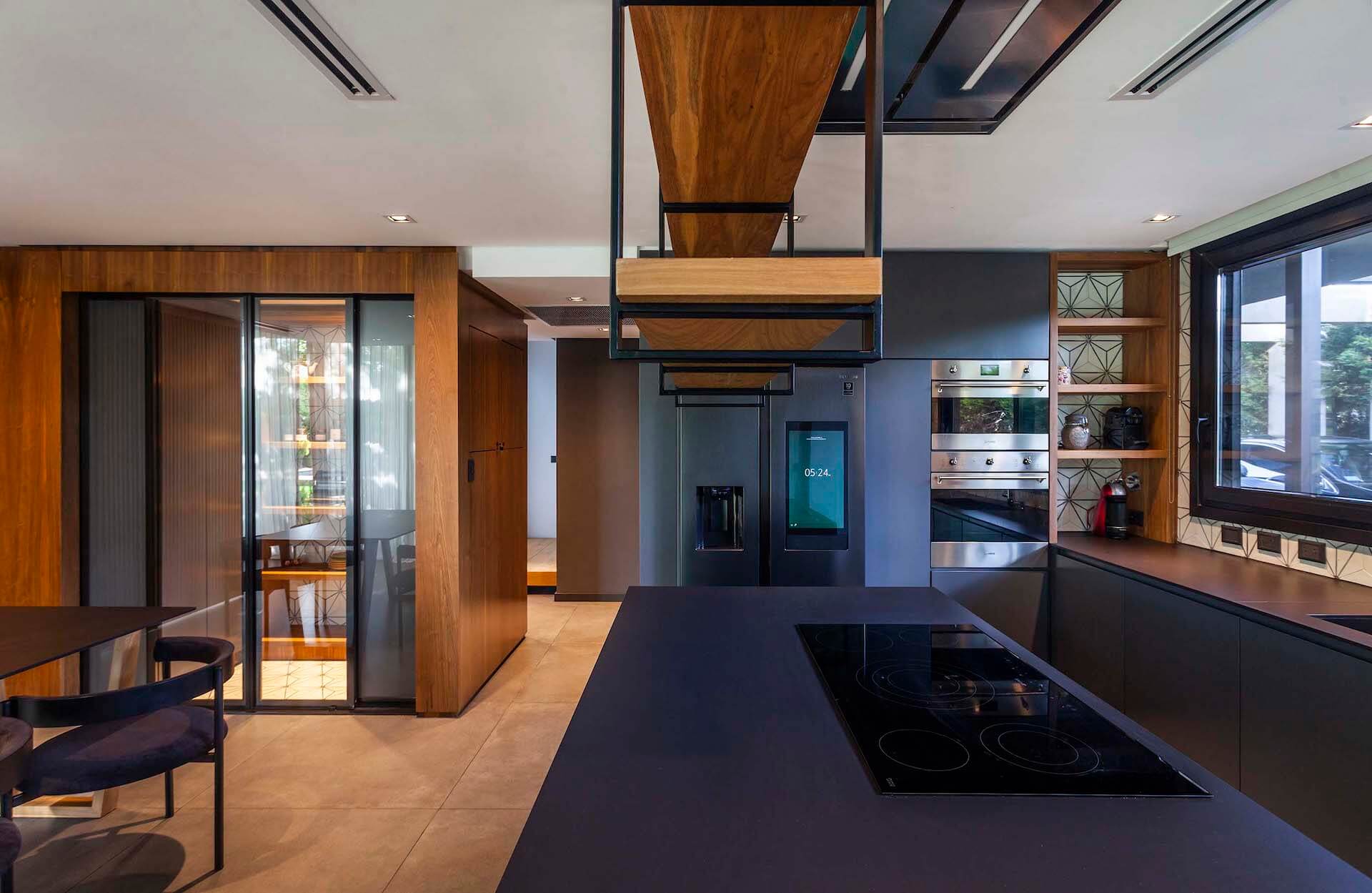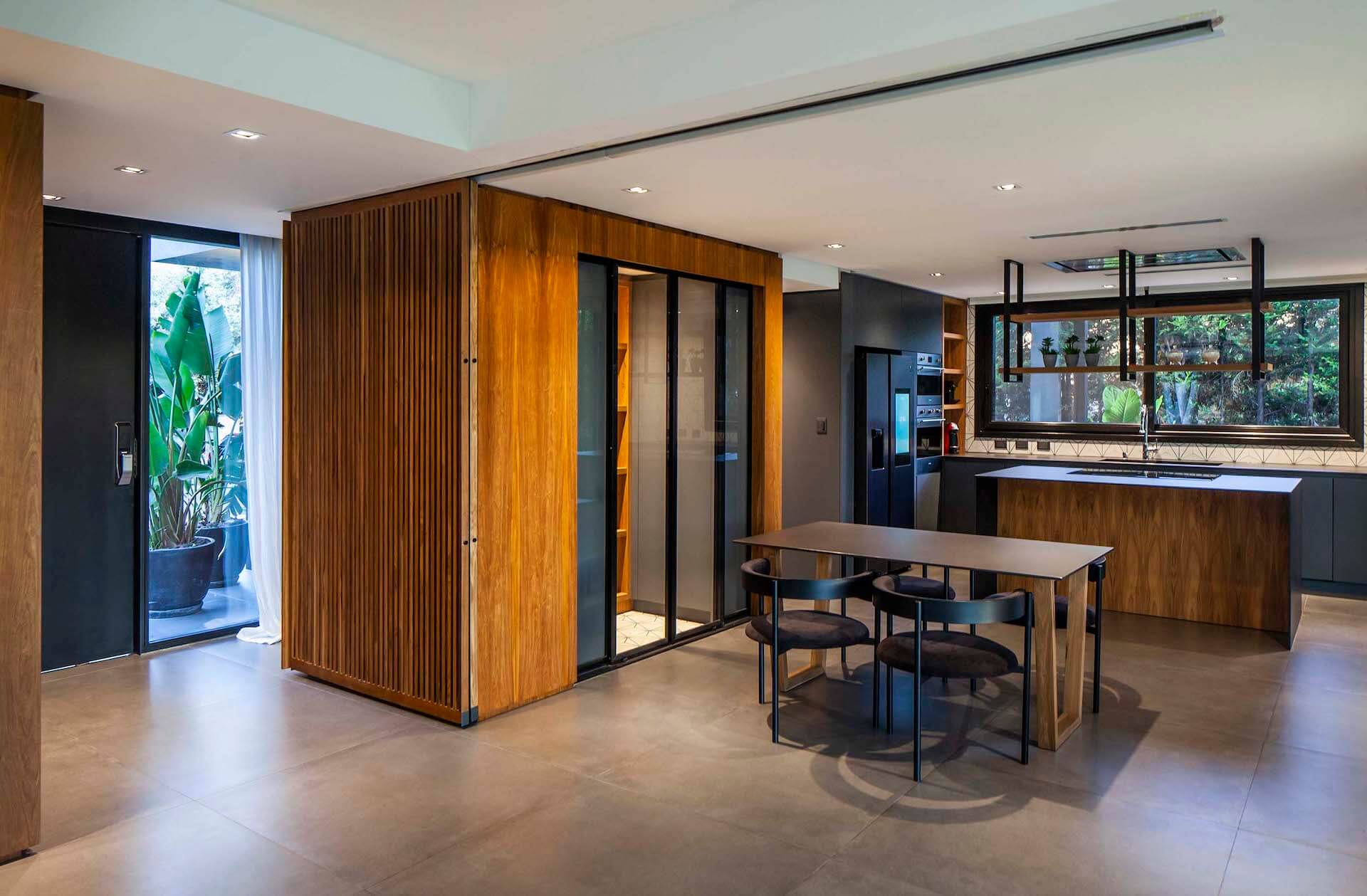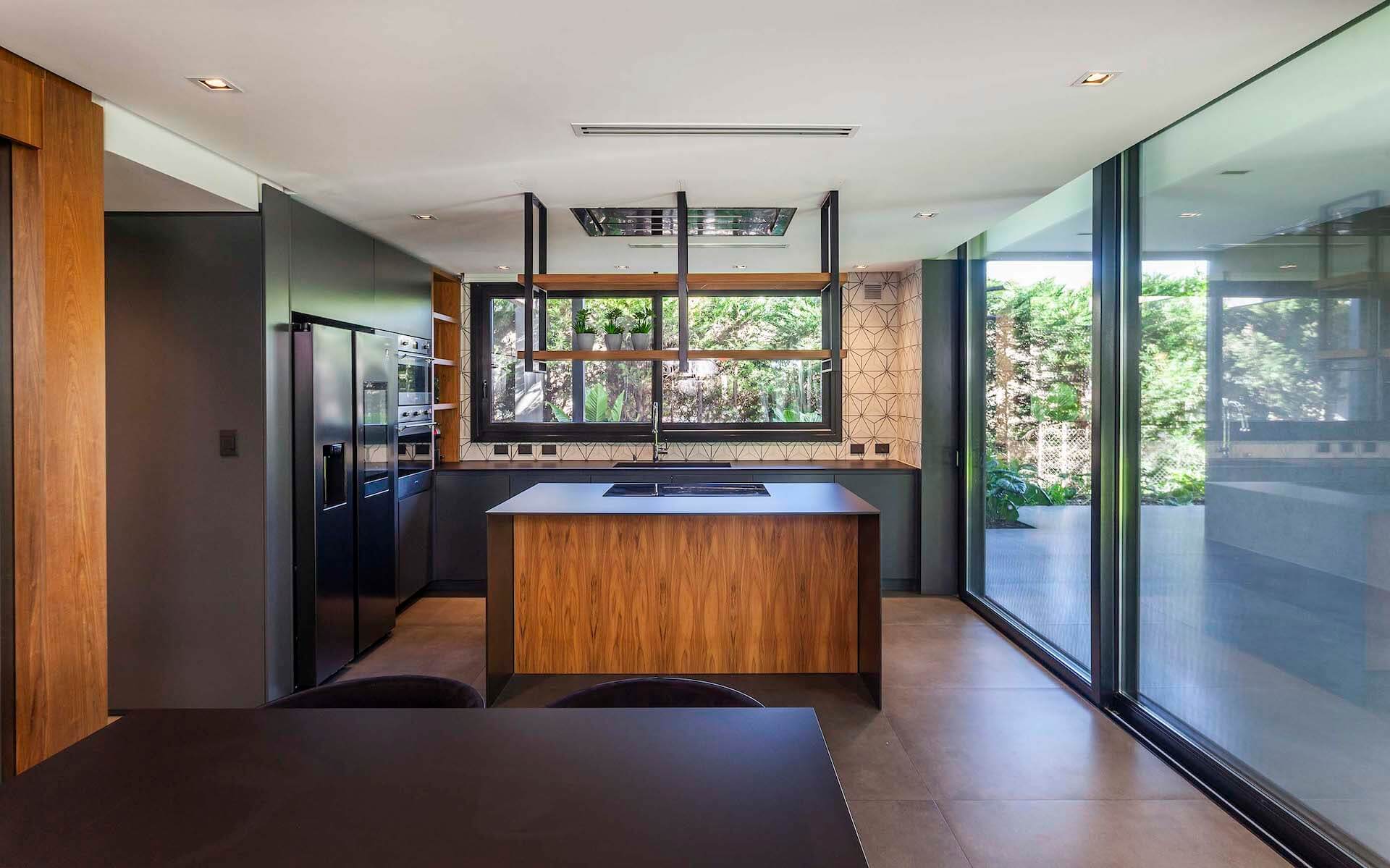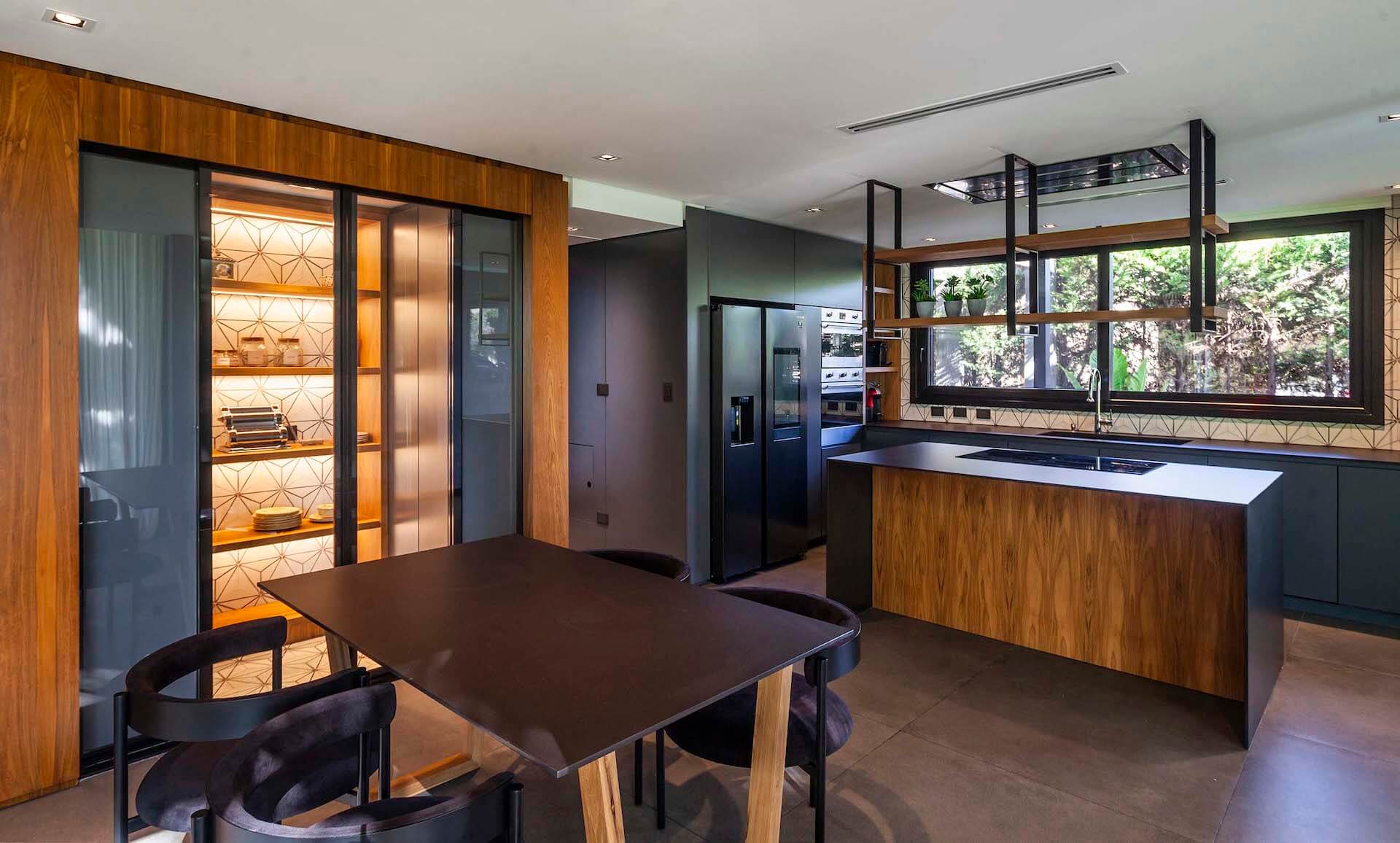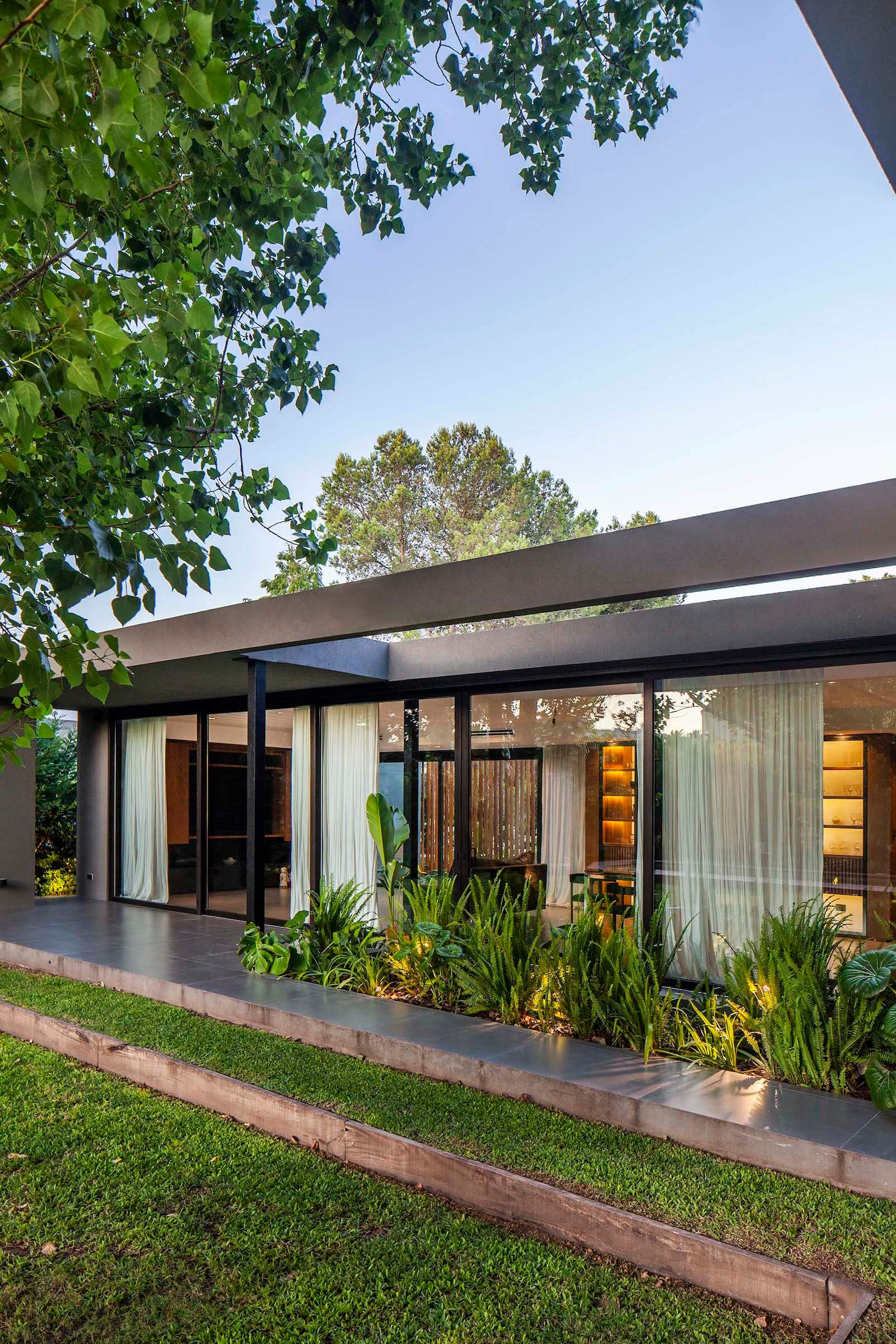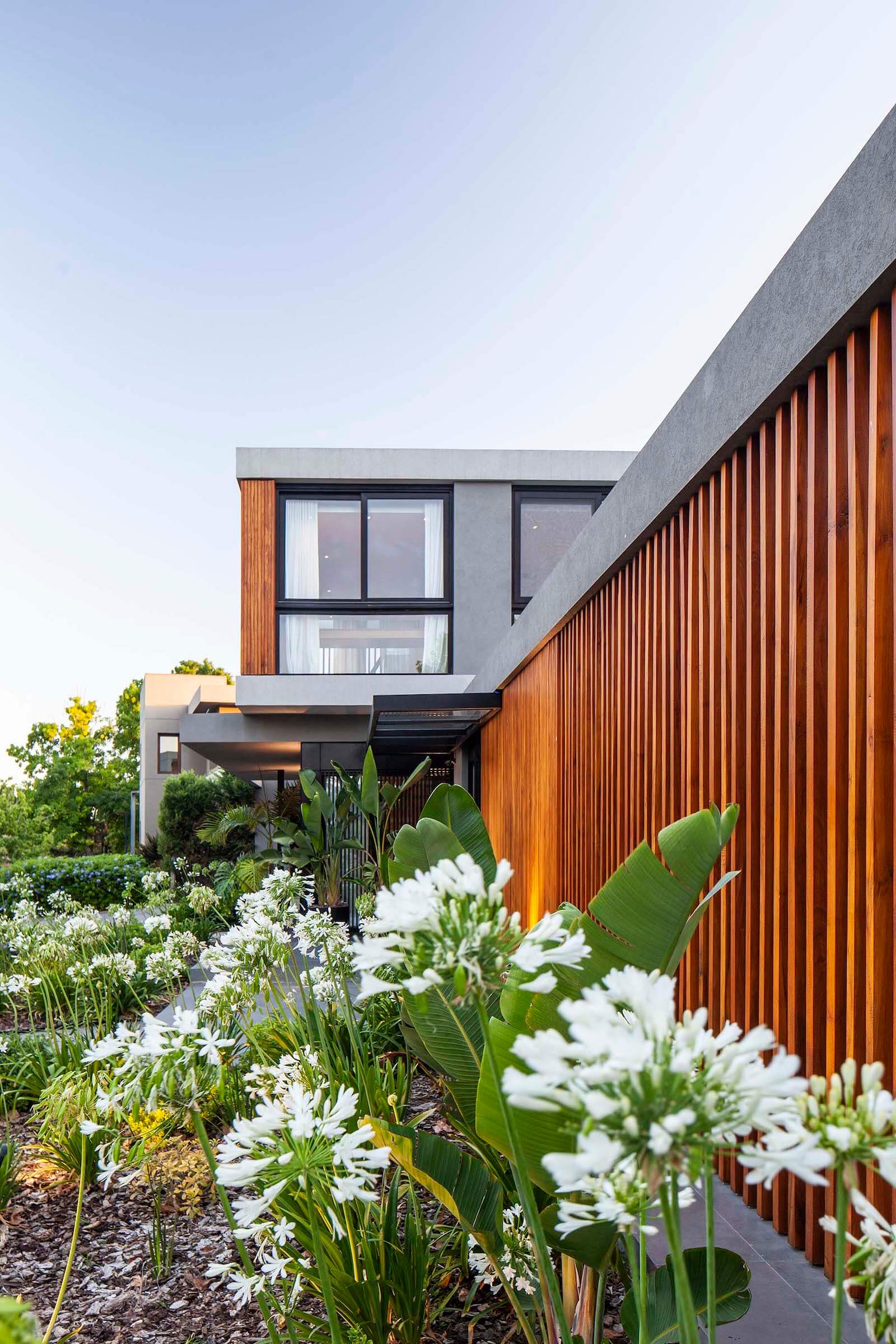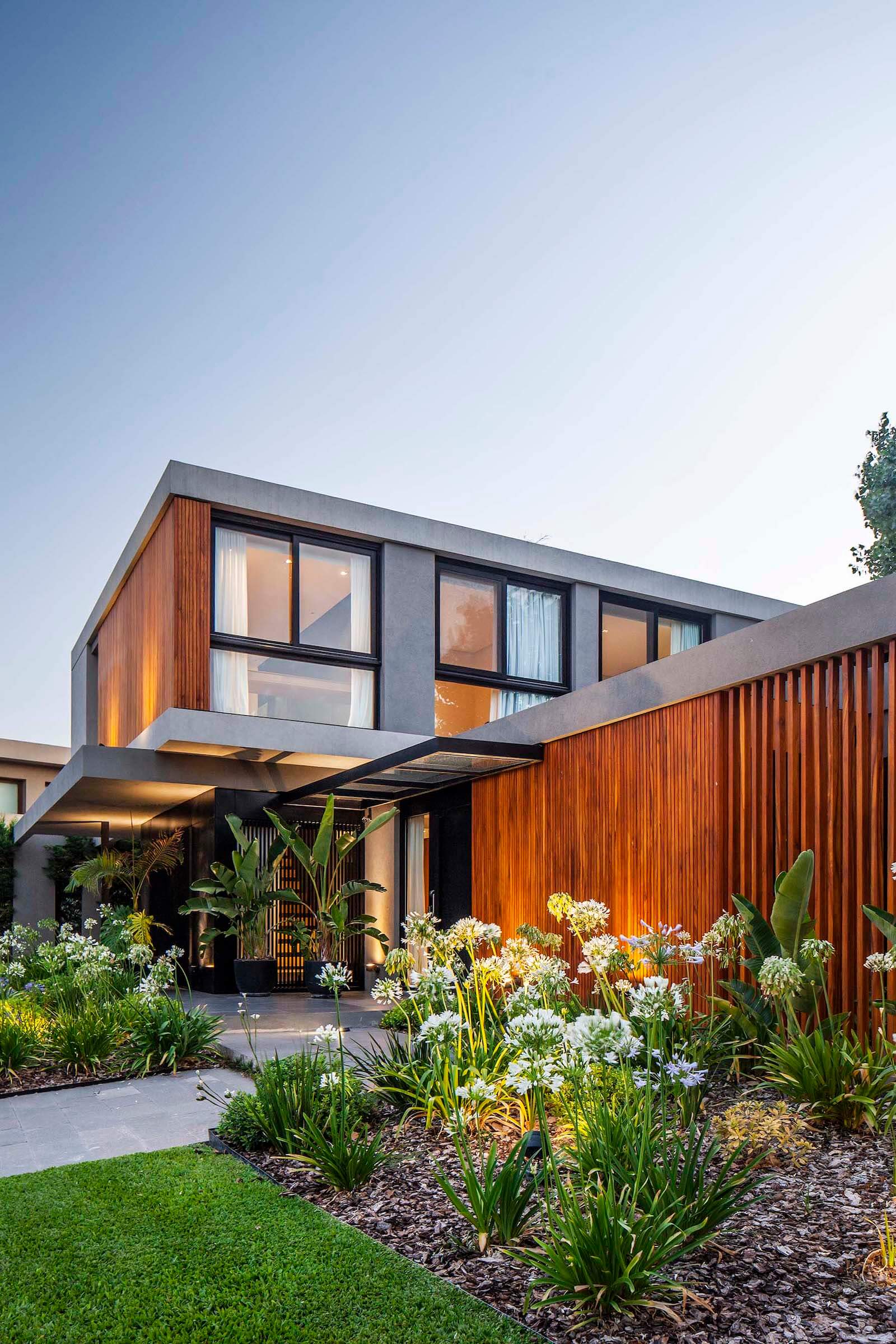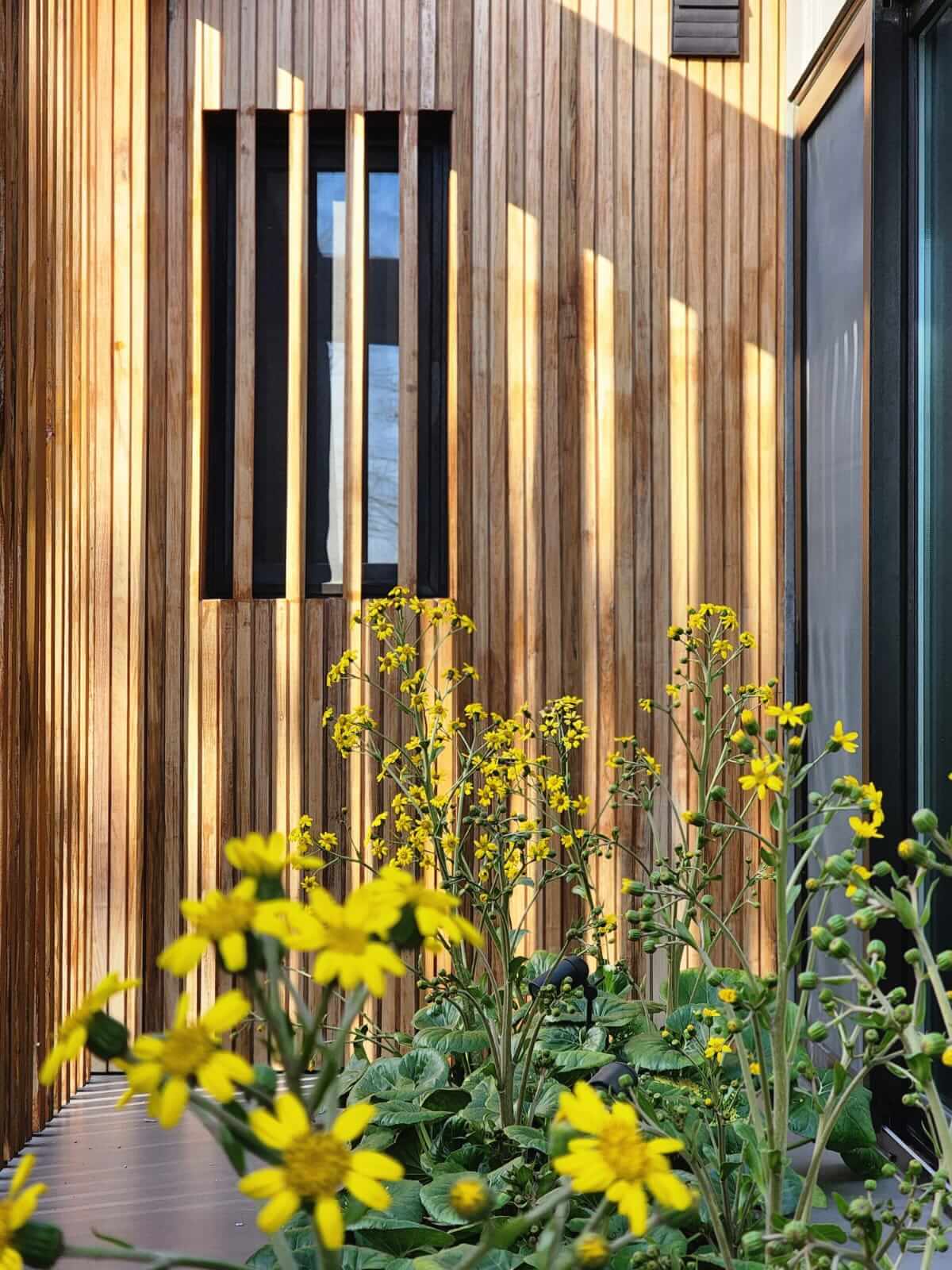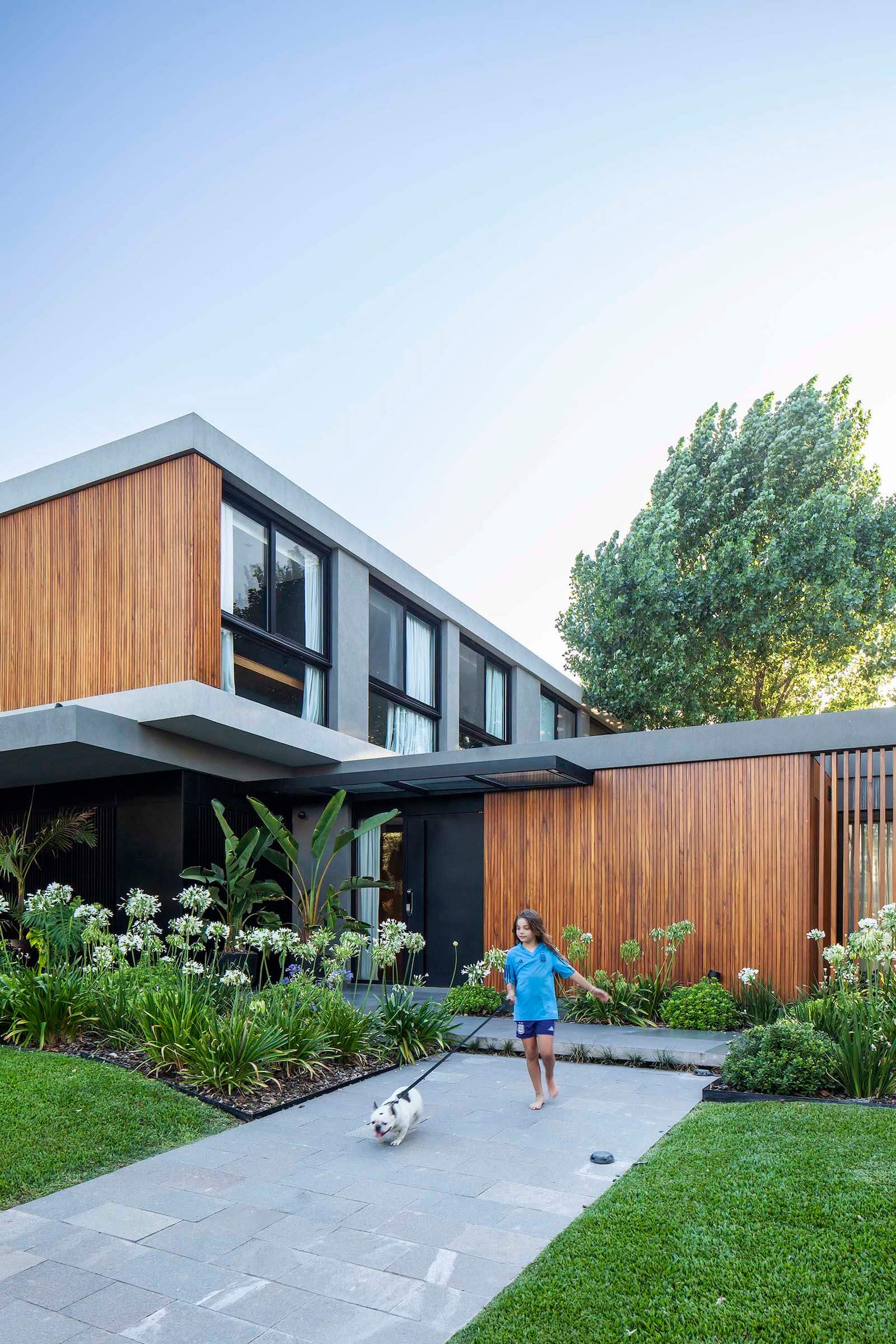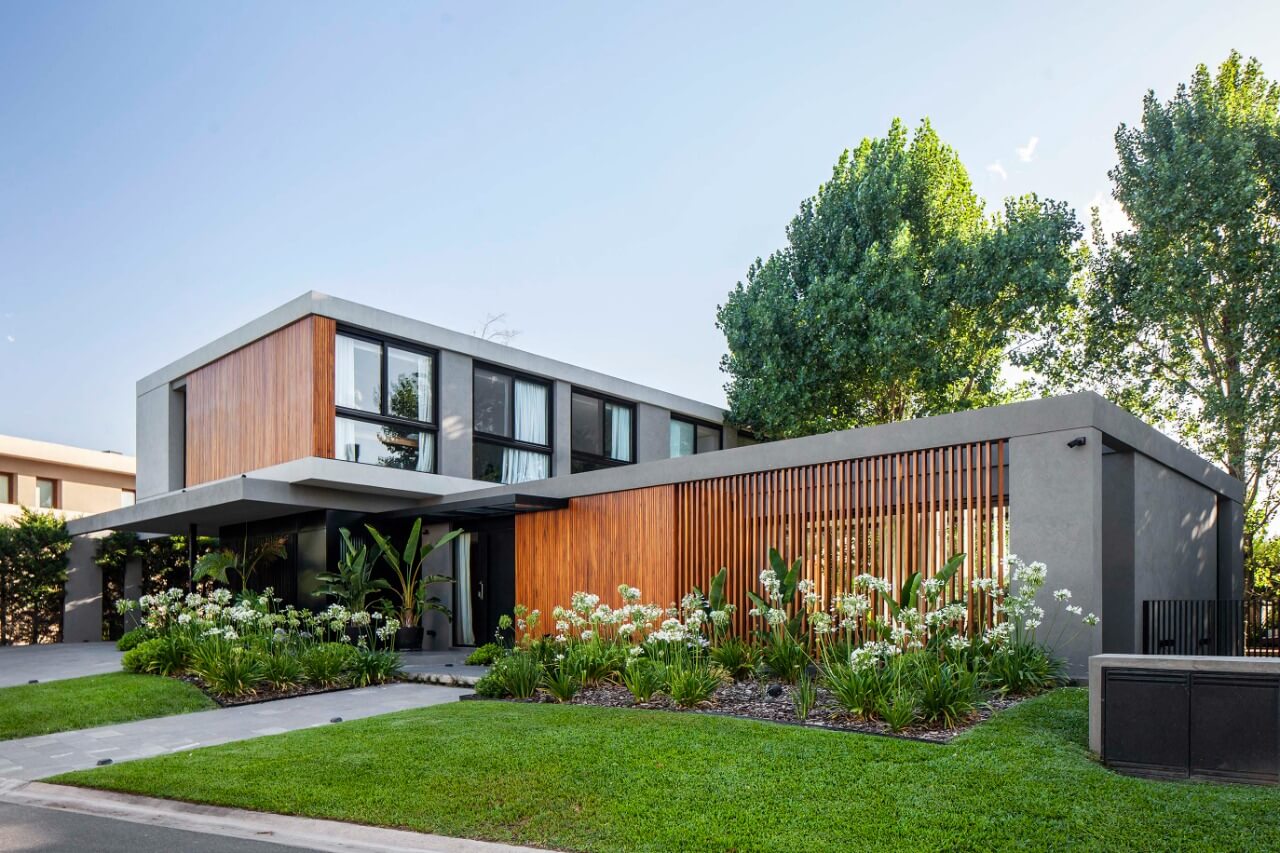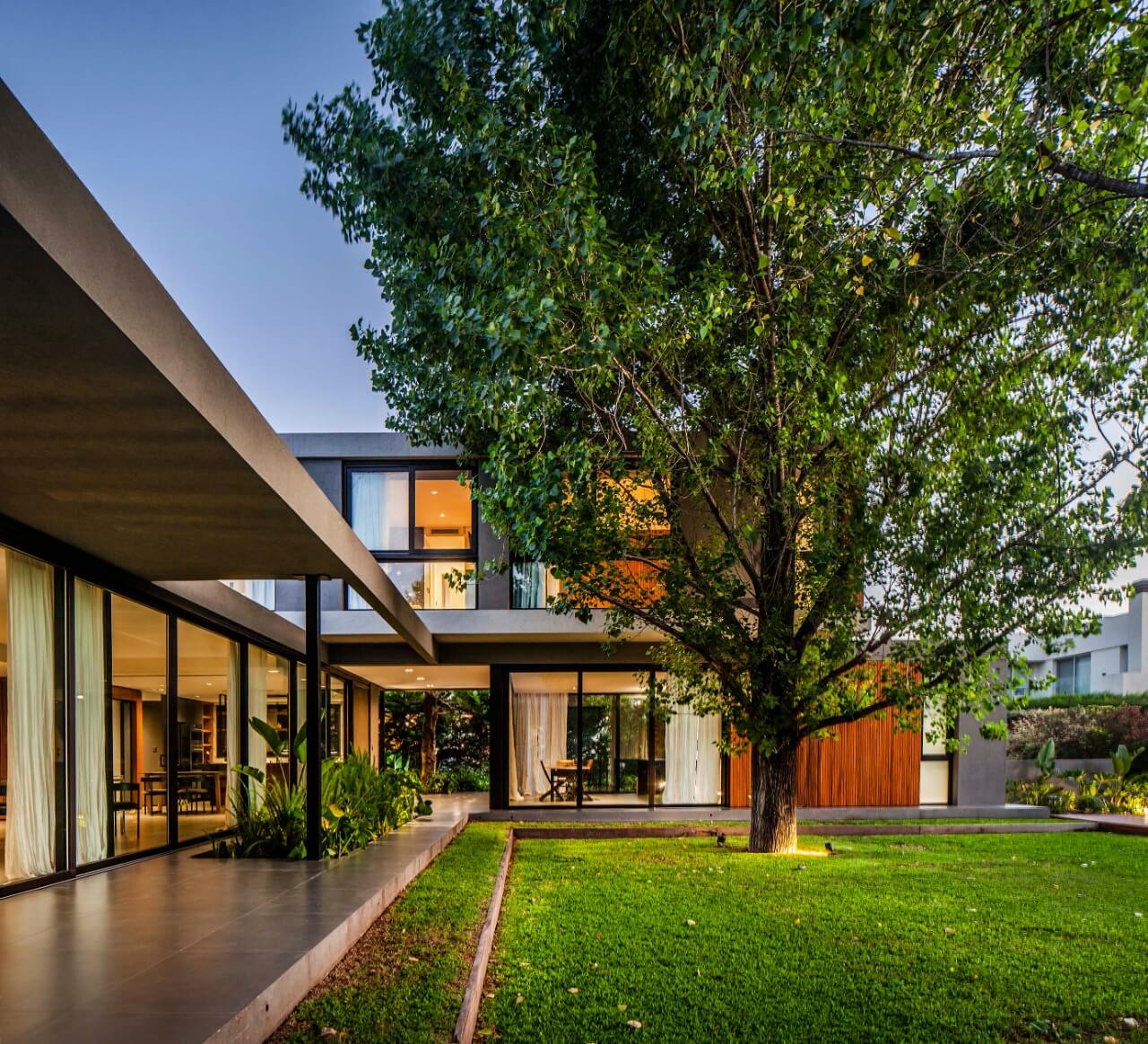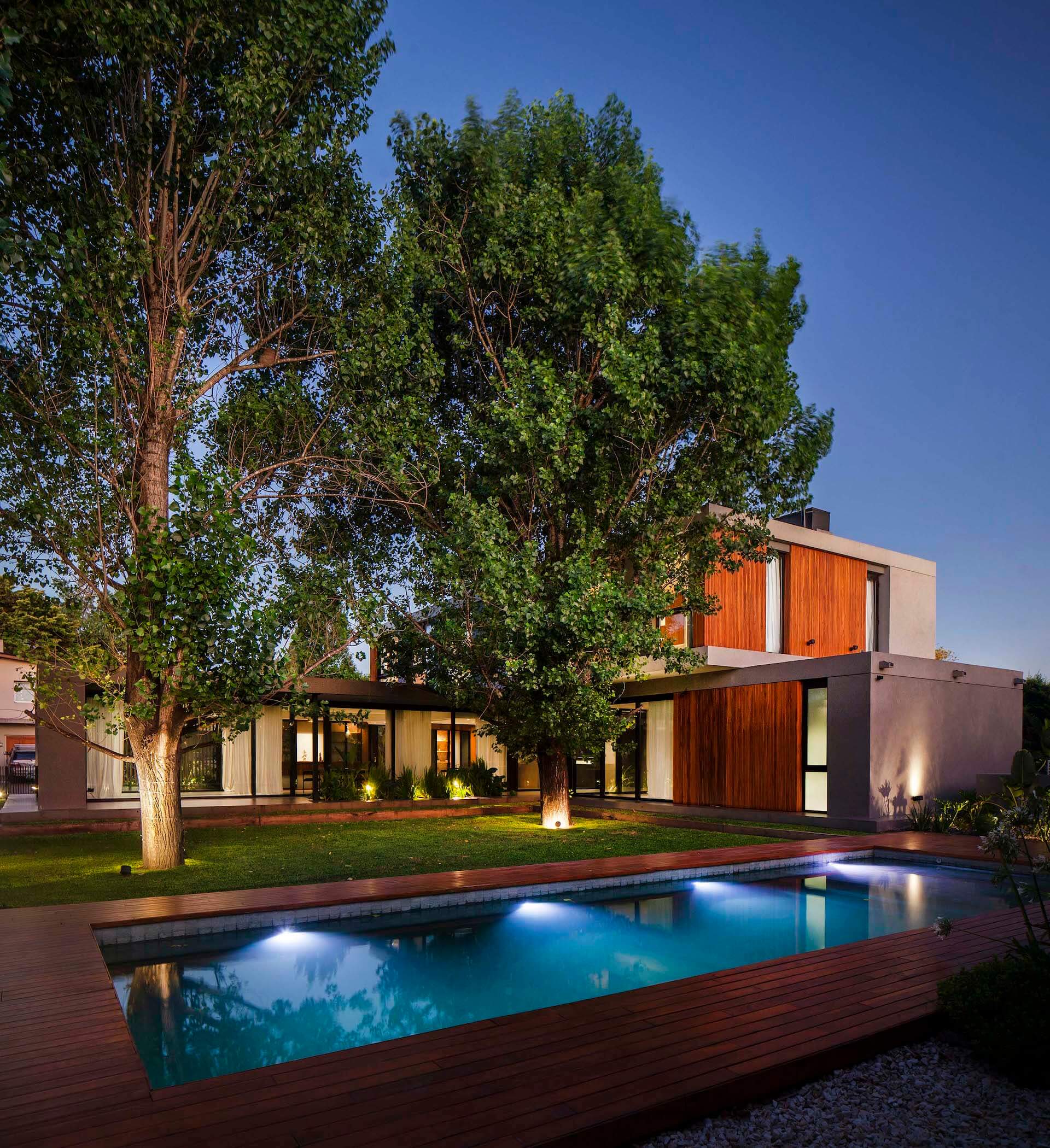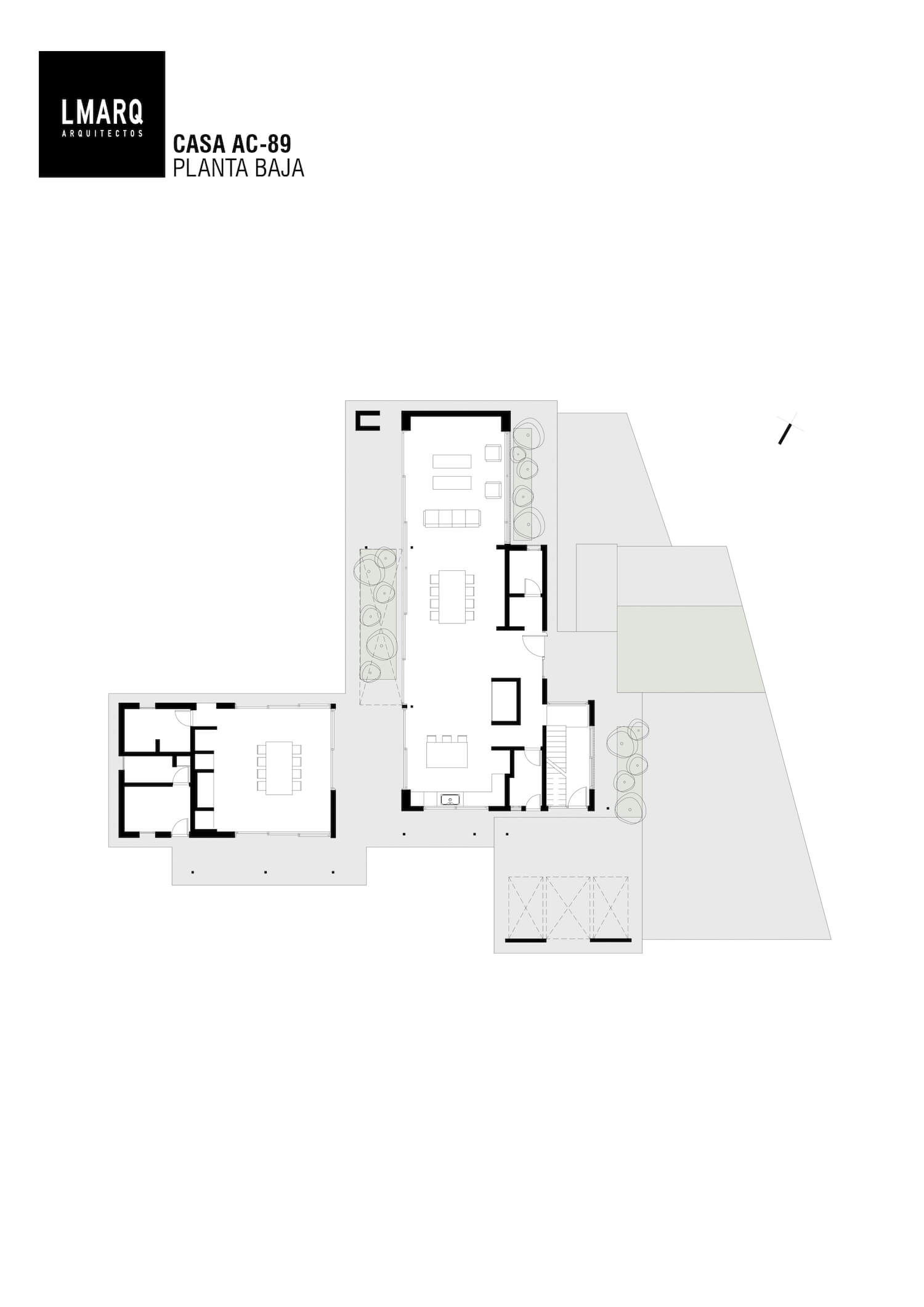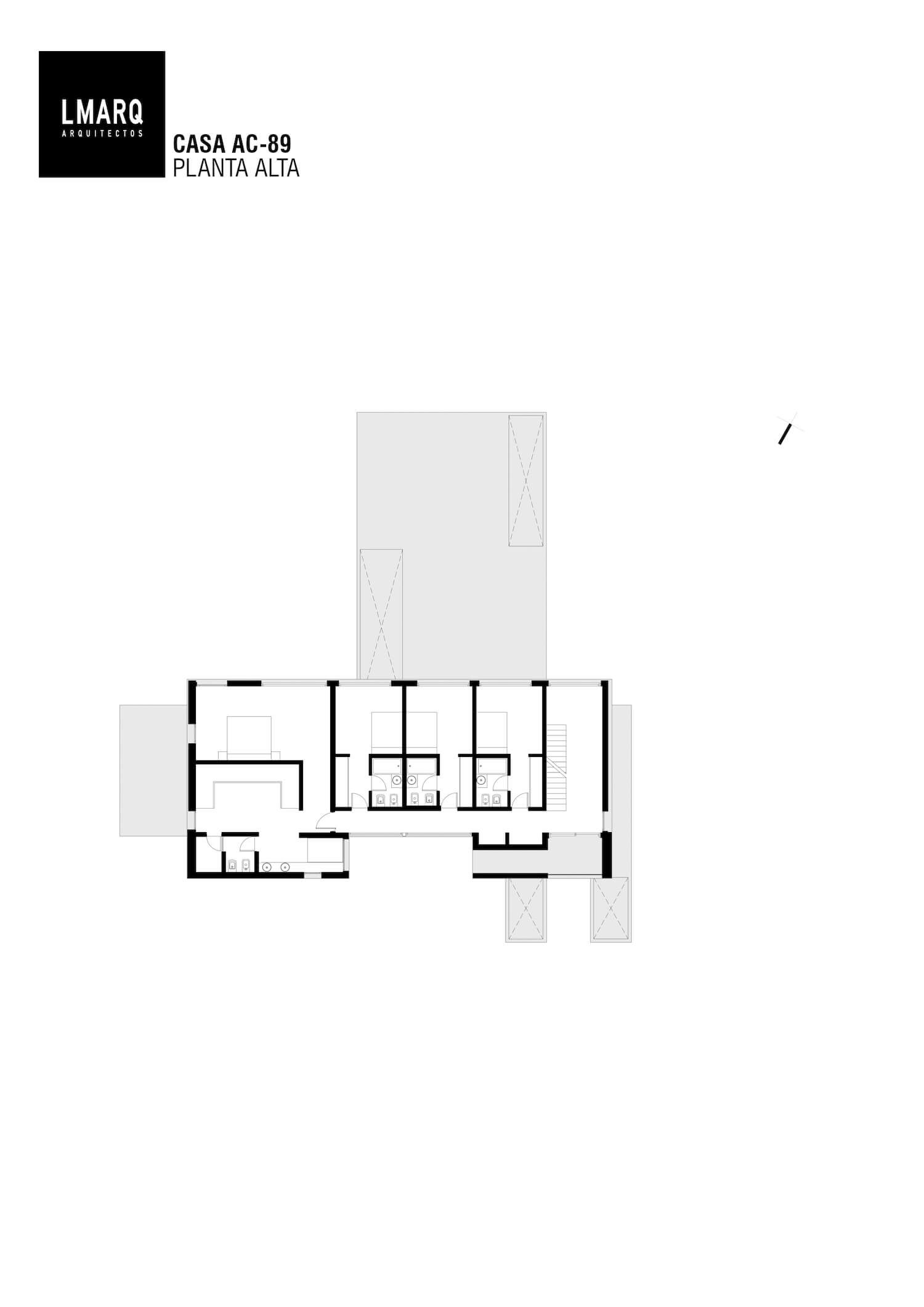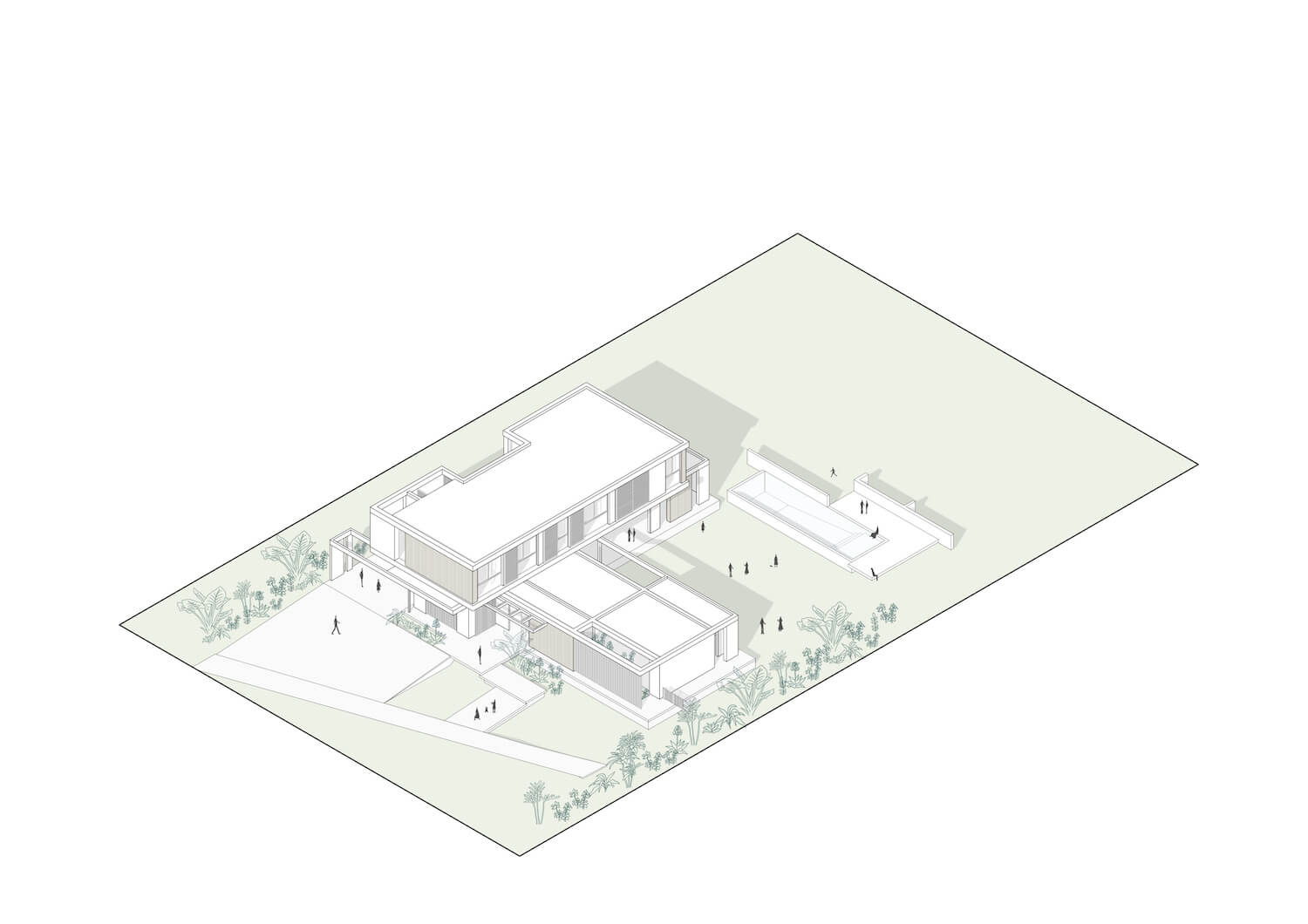 ---