Juve 3D Studio: The house 624 has a subtractive minimalist architecture. An untraditional concept for houses for sale. This project was built for a different client, a person who dared to challenge the traditional parameters of houses for sale. The challenge, build something different. Through straight lines and simple geometry, a monochromatic color, visual movement and subtraction, the geometry composes a synergy between all the elements.
The lot is the smallest in the whole neighborhood, but it's the house that has the most garden, thanks to the interior distribution. It is also the only lot with a tree in front. This was the first challenge, to give hierarchy to the tree. Thanks to the little space we had to project the first floor, the stairs were placed in front of the distribution. But we needed a green area on the facade, for this reason, we decided to blow up the stairs. This element, when flying, would support, visually, the tree on the facade.
On the first floor, we located the social area, a garage for a car, the guest bathroom and the machine room. On the second floor, the main bedroom and two secondary bedrooms. The master bedroom has a bathroom suite and a dressing room. The two secondary bedrooms share the other bathroom. The laundry room is also on the second floor.
The stairs inside are welded to a metal plate, placed on the reinforced concrete wall. This ladder was manufactured based on a rolled sheet. A minimalist staircase that will draw your silhouette.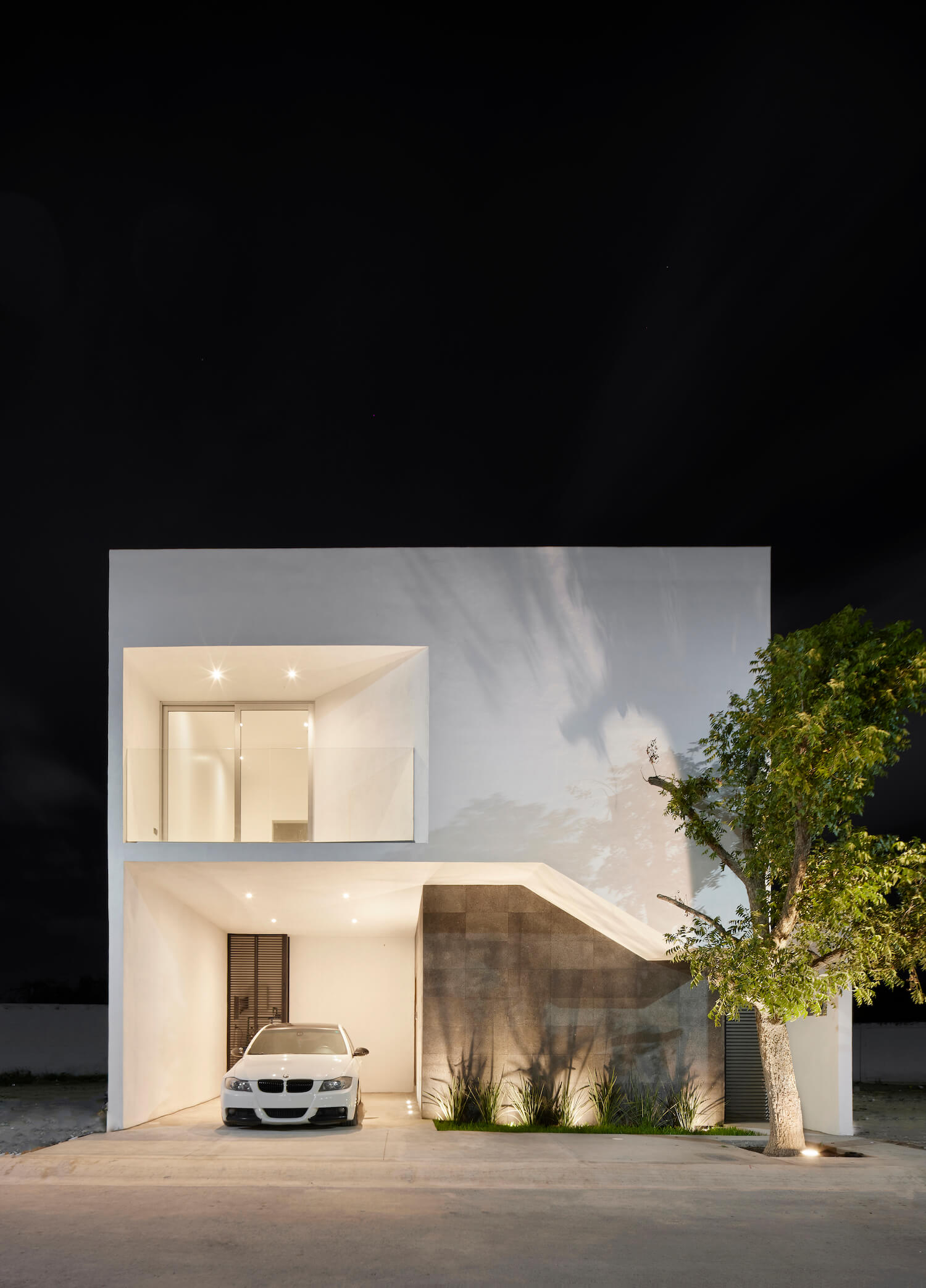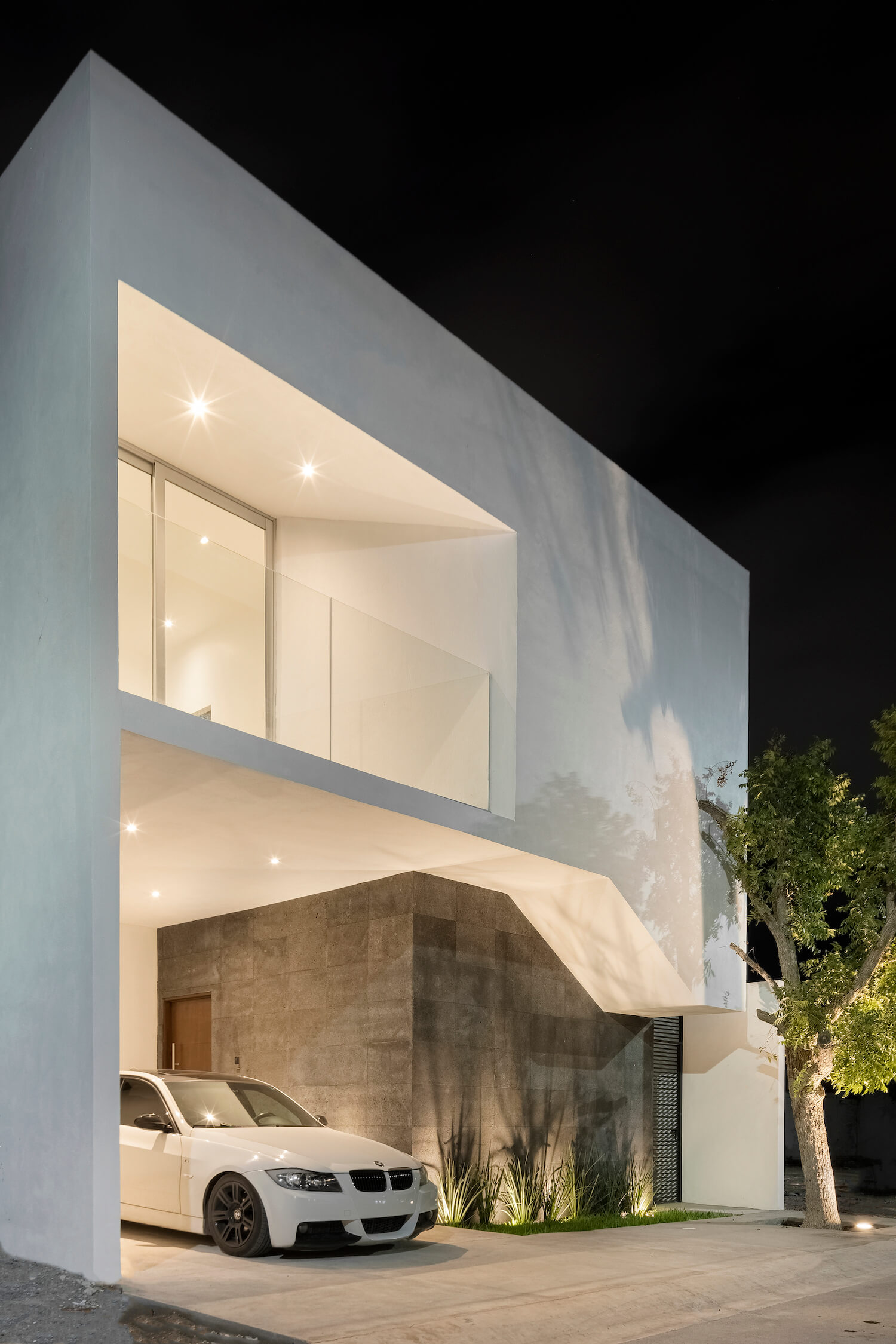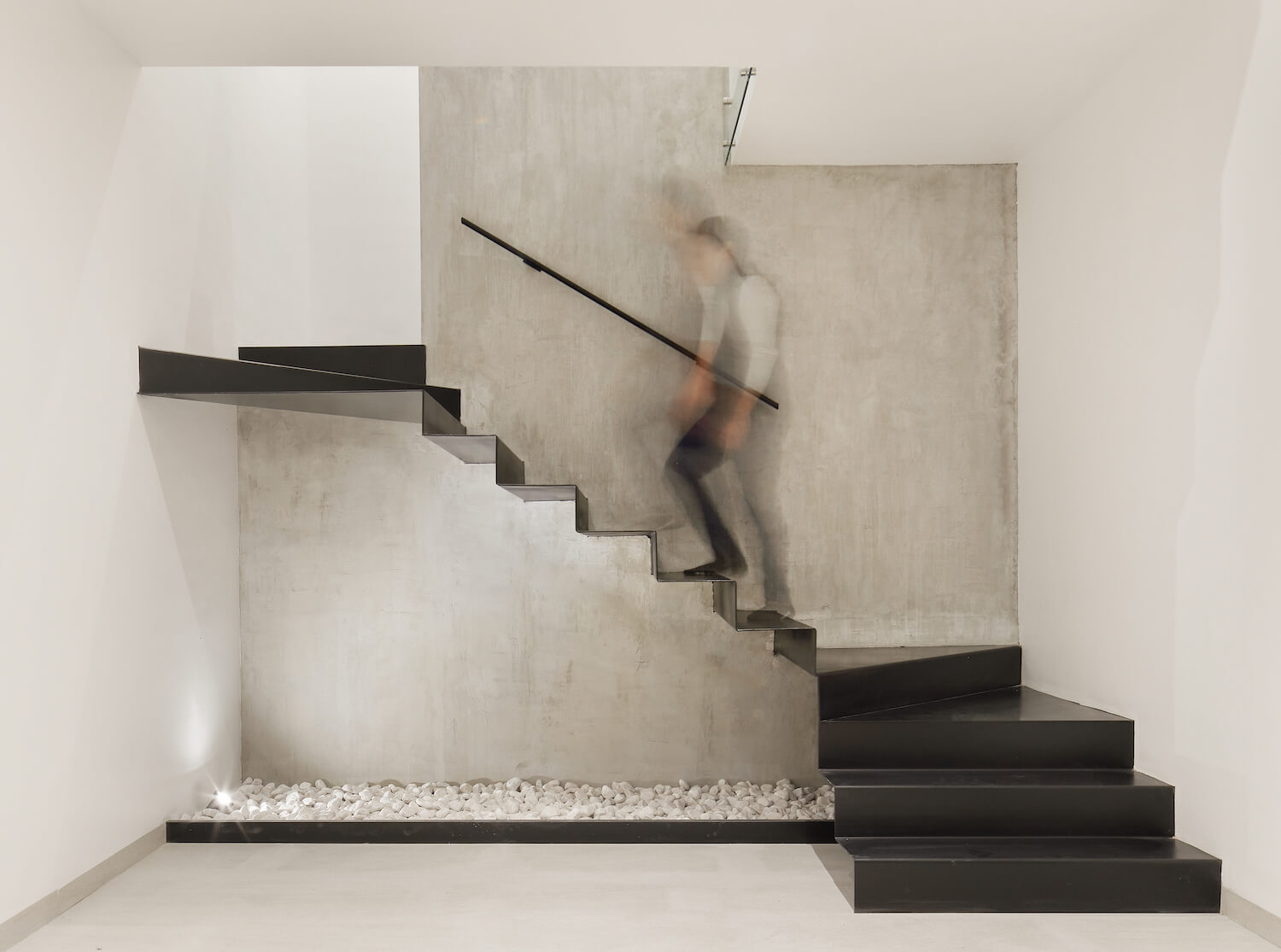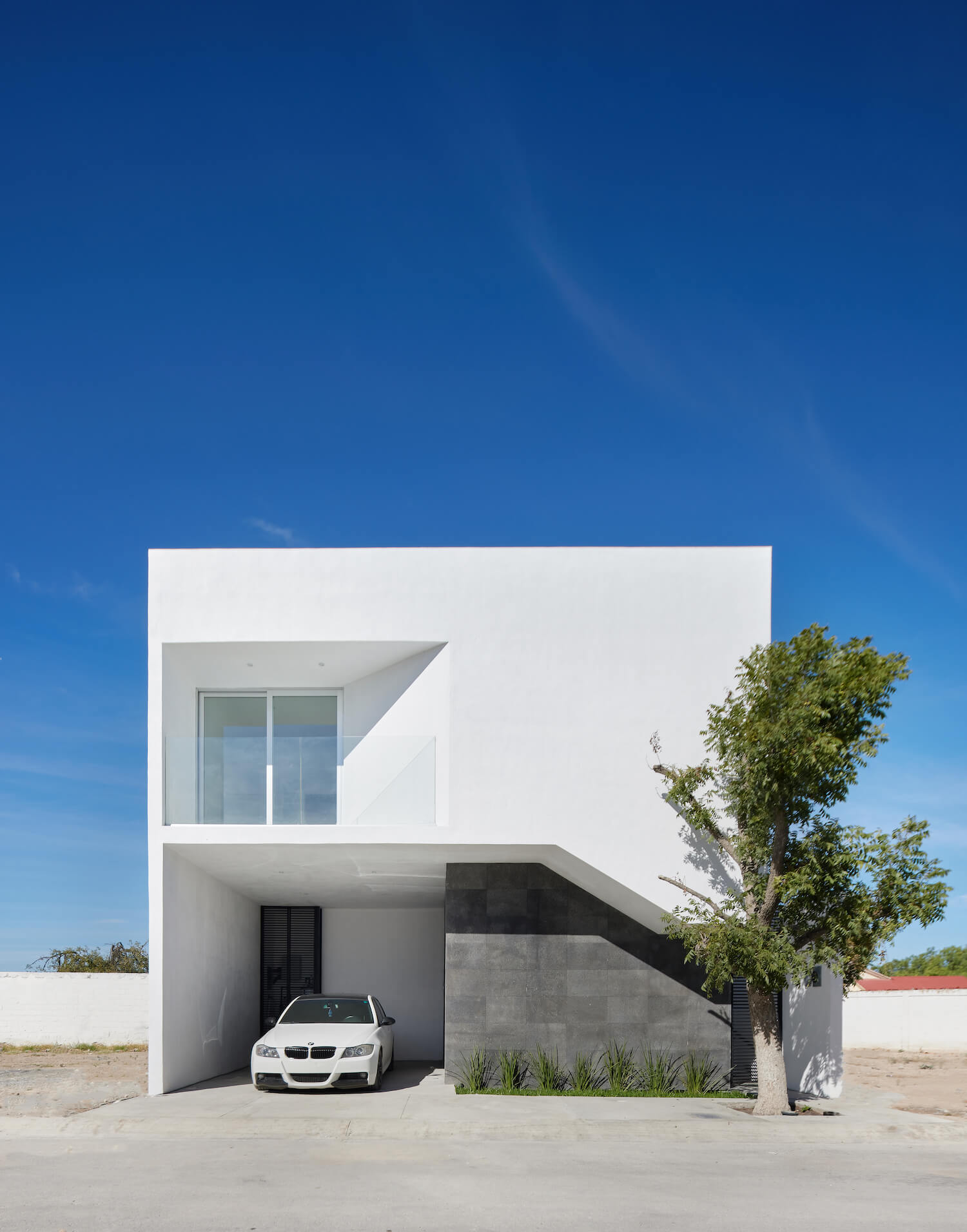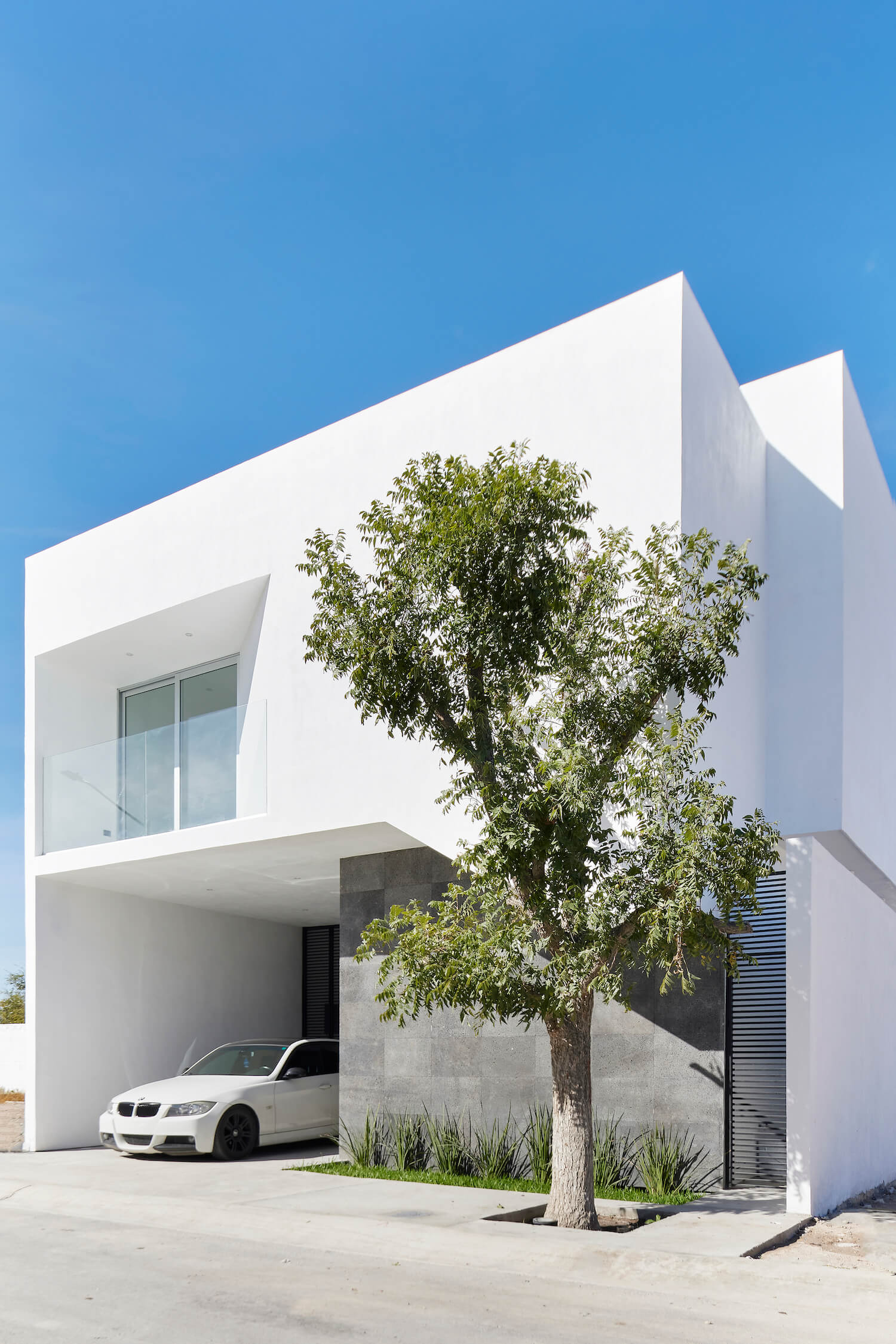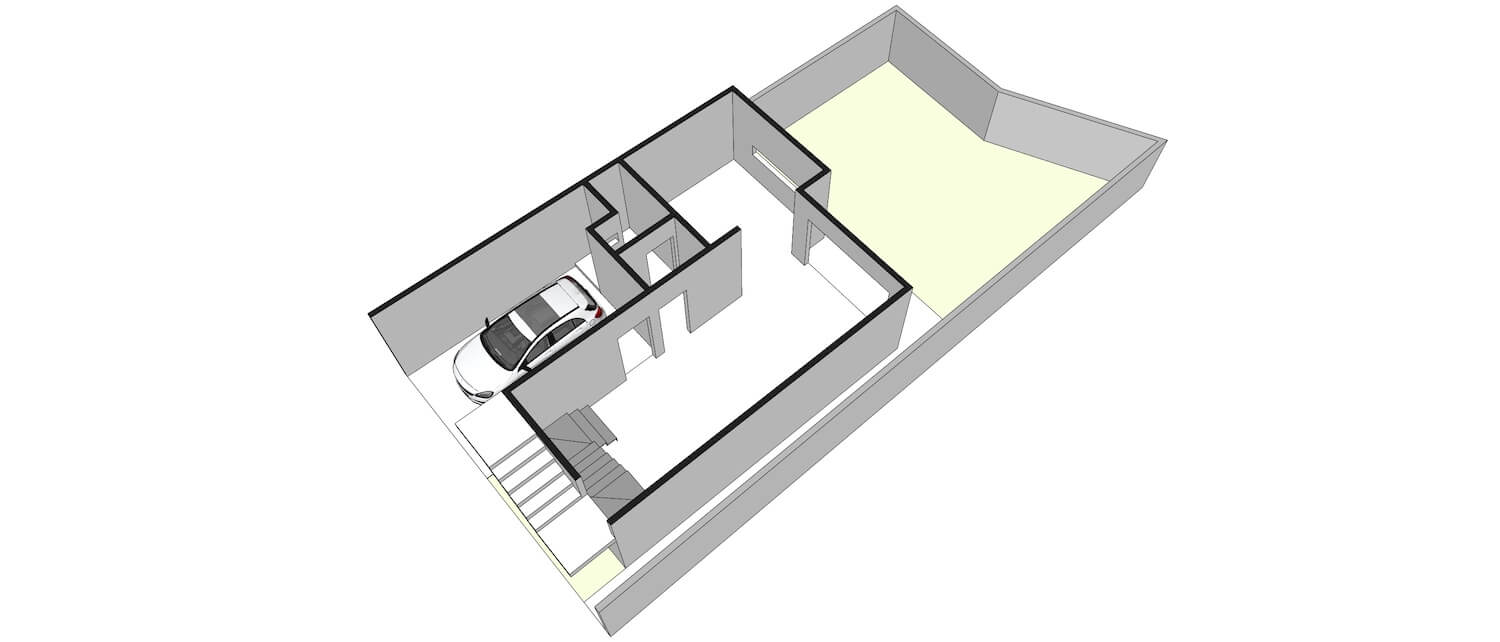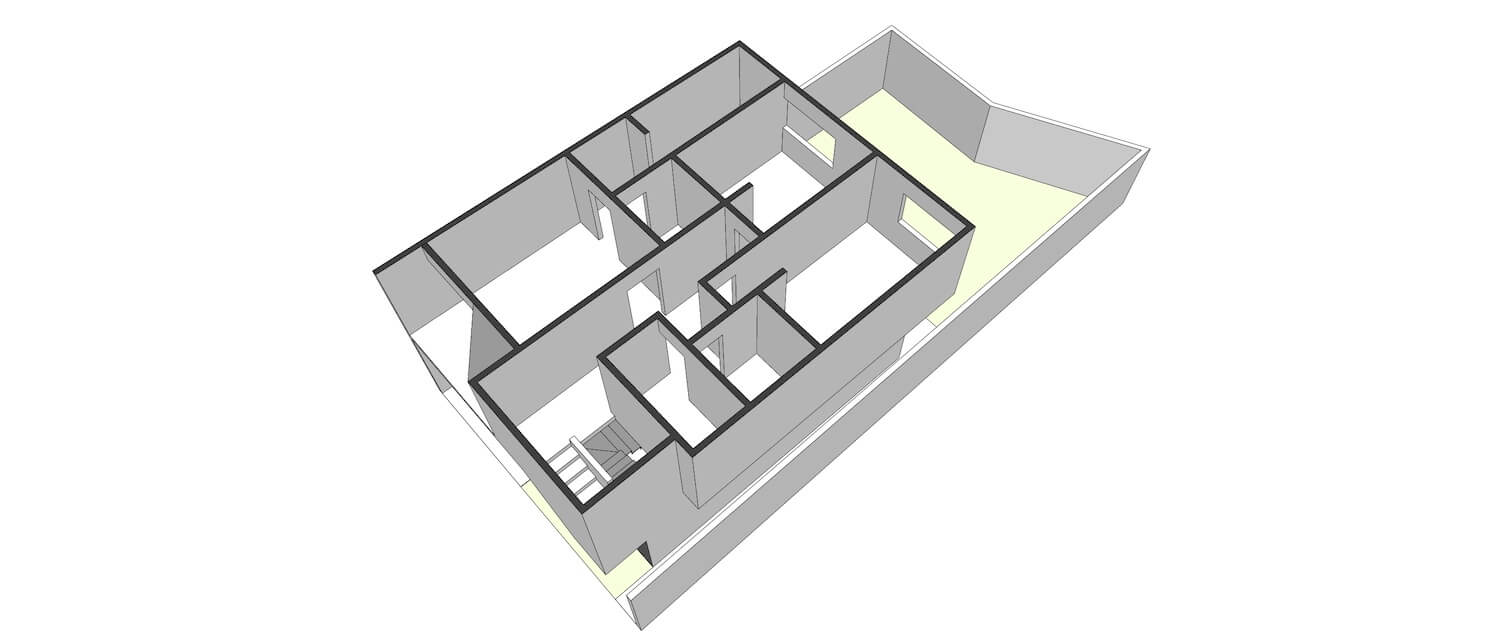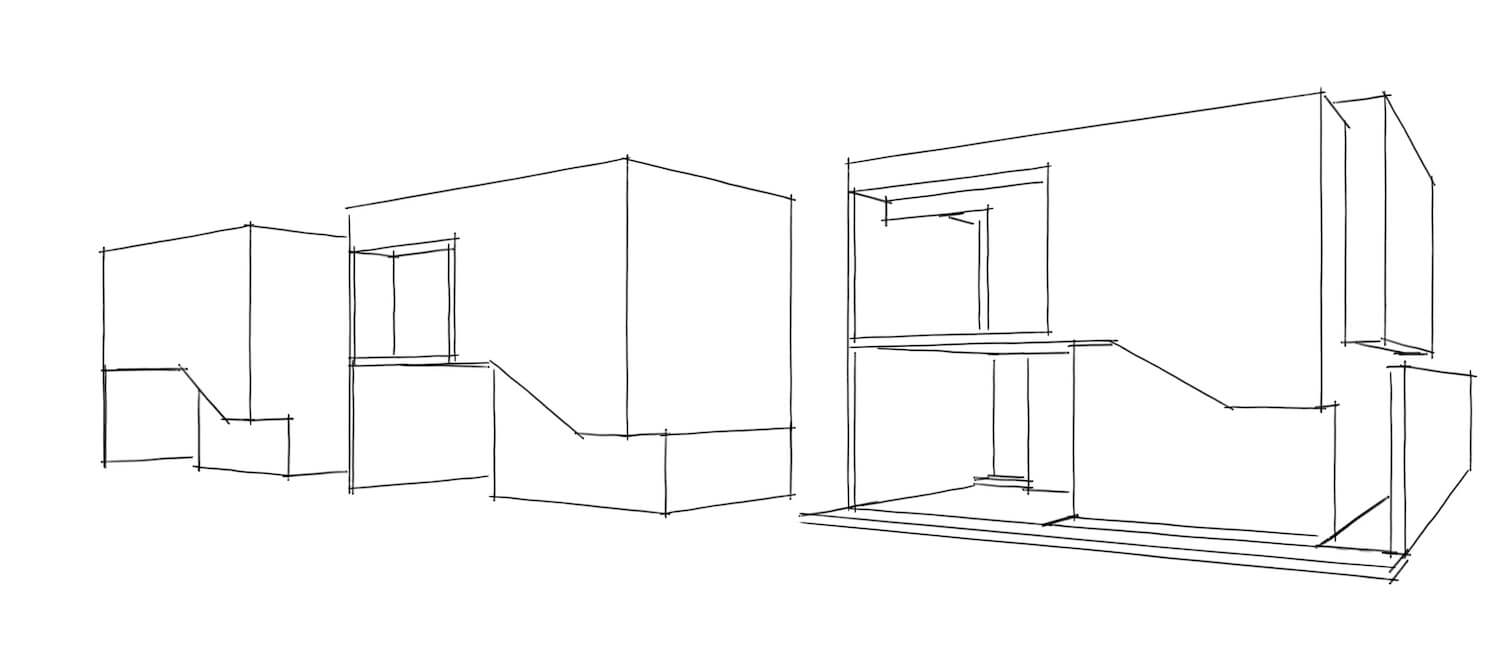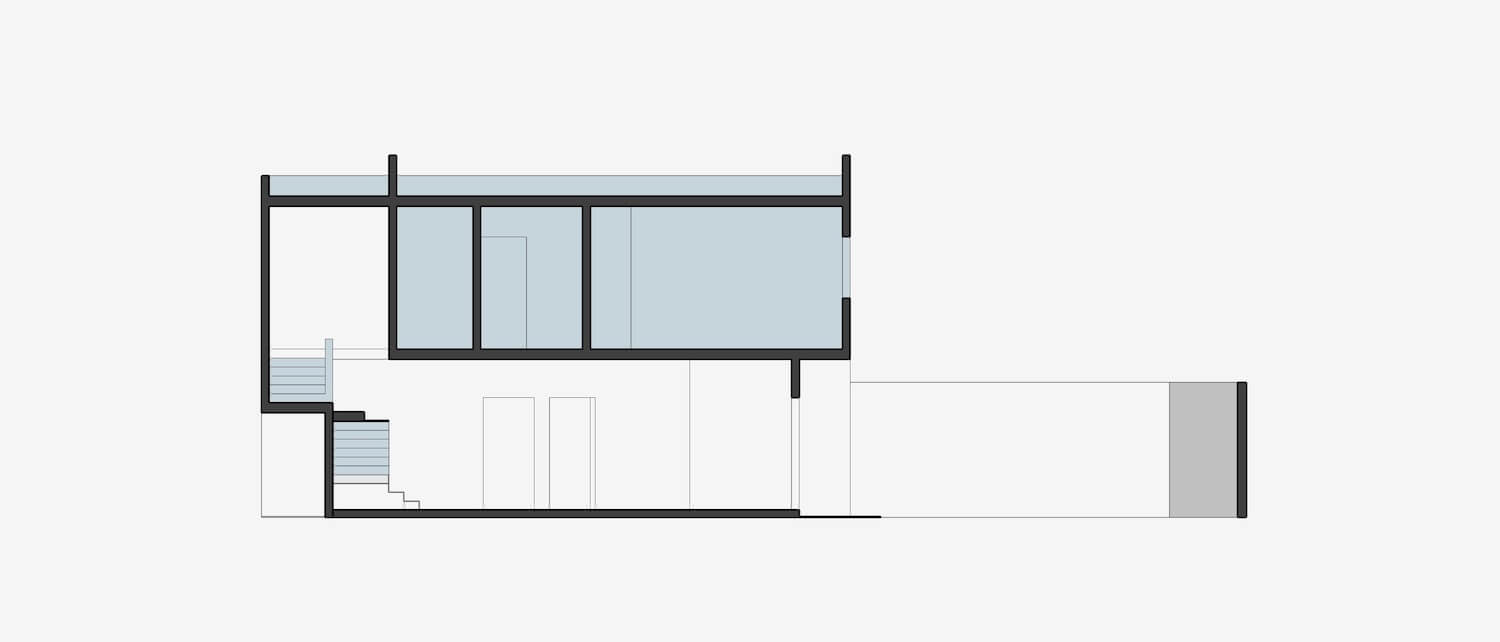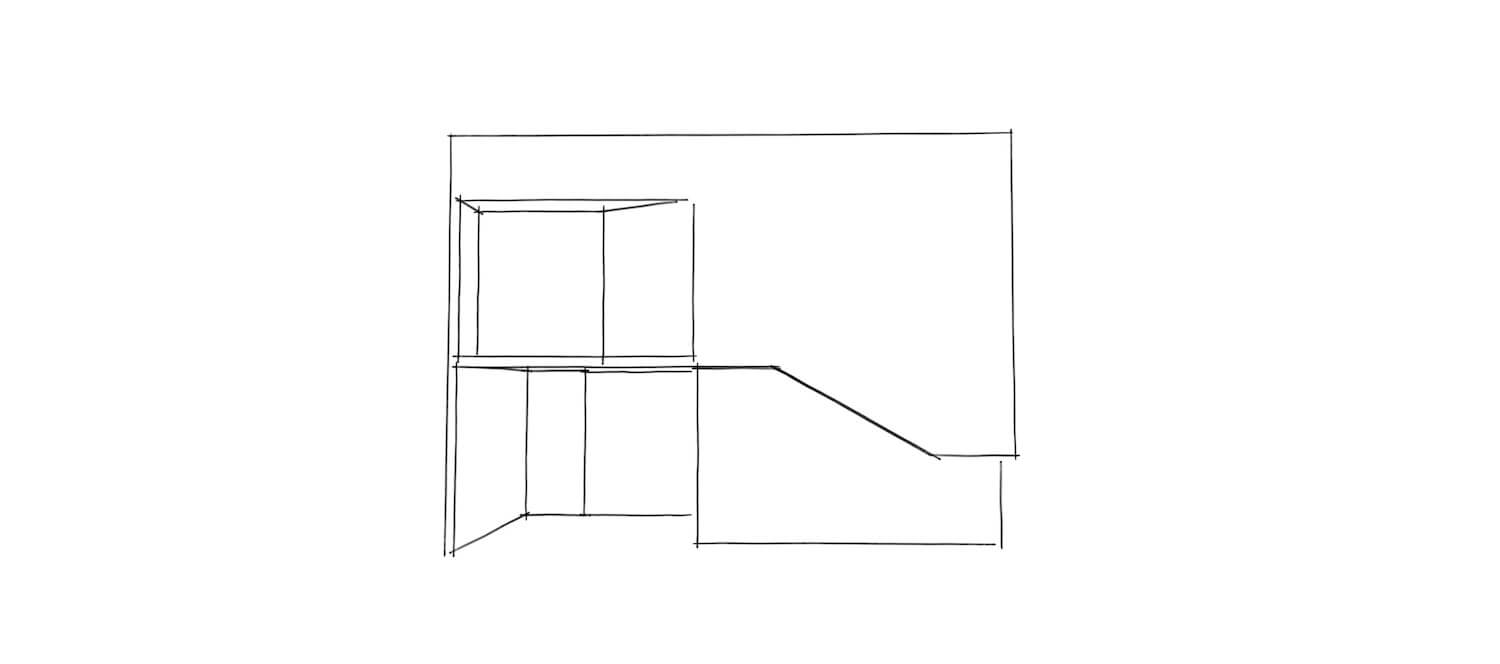 ---