Estudio Centro Cero: The project is in La Costa, Buenos Aires, in the Senderos IV area of Costa Esmeralda, a private neighborhood developed between route 11 and the Buenos Aires maritime coast. The house implant on a property with a slight upward slope, surrounded by a dense forest of young pines.
Unlike the rest of the projects built by Centro Cero in Costa Esmeralda, it is a house of permanent use, designed to enjoy everyday life, with an atelier space requested by the residents.
Glass, concrete, and wood are the strategic materials that give it a contemporary and stripped-down aesthetic. The exposed concrete solves the structure and exterior walls, generating material continuity, solidity, and low maintenance. Towards the patio, the columns are made of steel profiles, promoting visual continuity in conjunction with large windows. The interior divisions are of masonry, the doors go from floor to ceiling without a lintel, and the furniture is defined in paradise wood to bring warmth to the whole family project.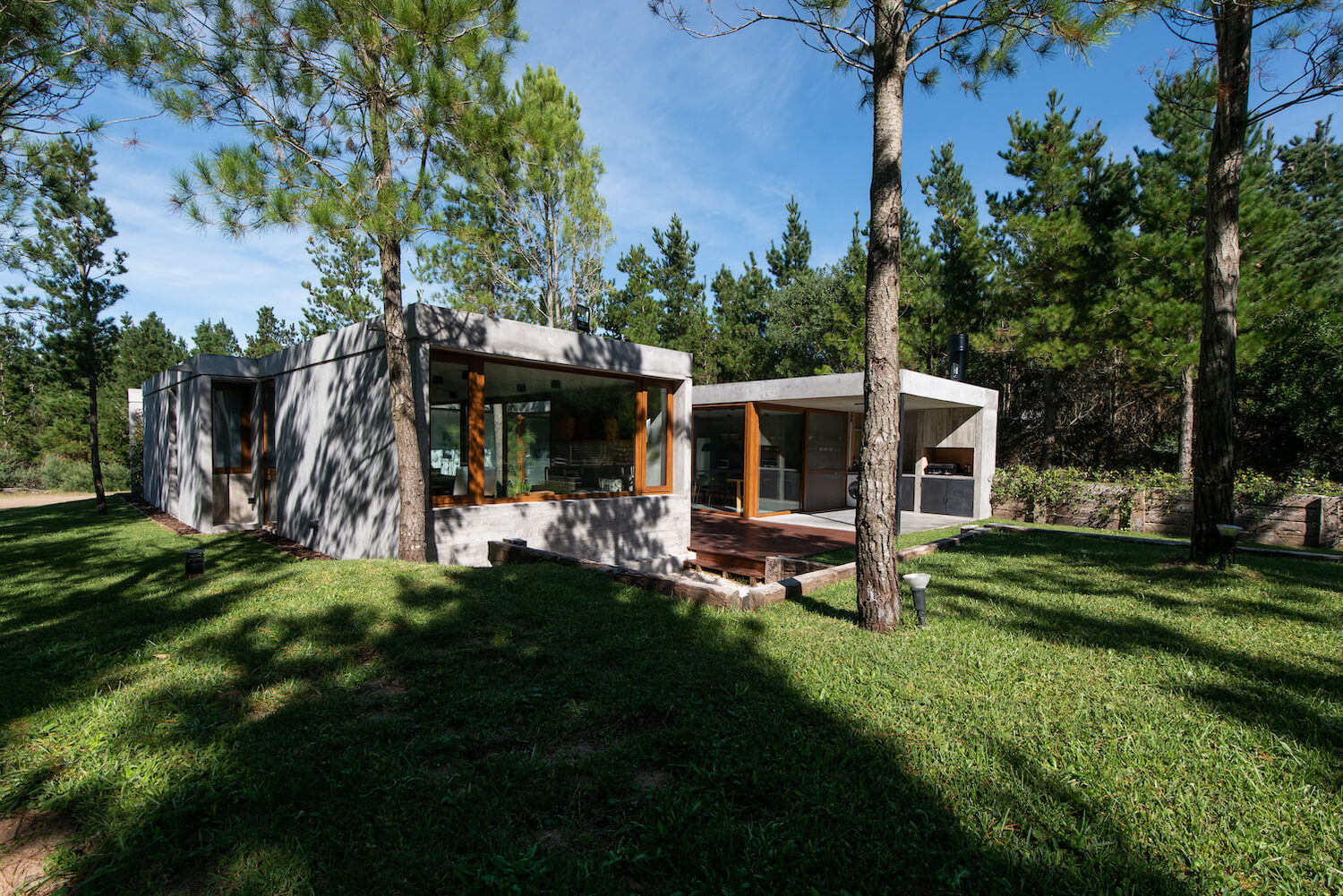 The house opens in a U-shape with a central patio that allows the entry of northern light while integrating the trees. In this way, the social area, the circulations, and the atelier turn towards this patio with large windows. The proposal, in this sense, was to fill the interior spaces with sunlight without visual obstacles to the pine forest. Towards the exterior perimeter, the openings are punctual, reinforcing the visuals towards the patio.
On the other hand, the gallery's semi-covered and access are generated as subtractions from the mass, integrating as intermediate spaces. To the south, the exterior space becomes the porch, integrated into the interior by the continuity of the concrete slab and the large access window. To the north facade, it becomes a gallery, continuing the visuals through the window and the slab, filtering the relationship between the dining room and the surrounding forest.
In summer, the windows open completely, integrating the patio and transforming the social area into a large semi-covered, including a kitchen, dining room, living room, and barbecue area.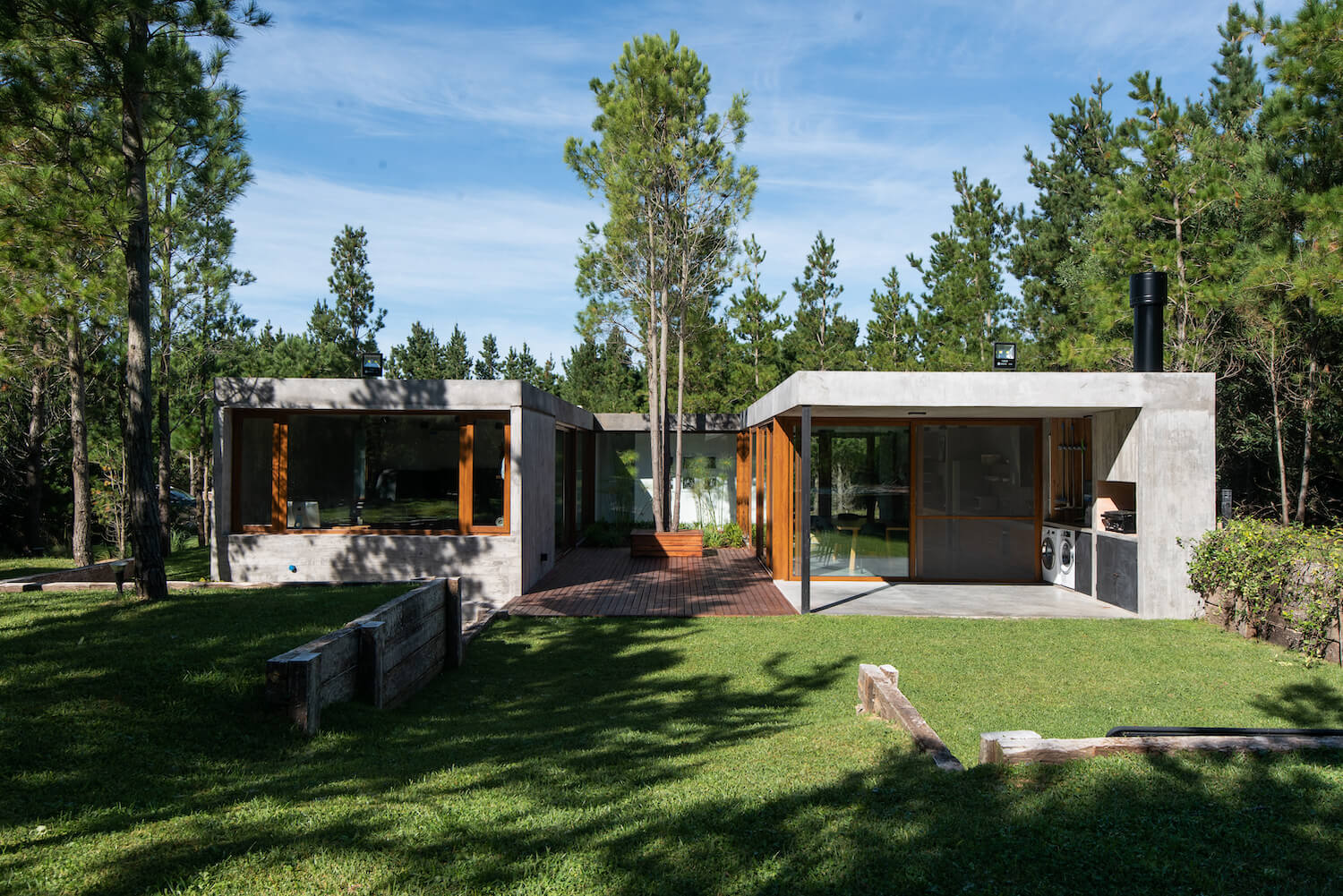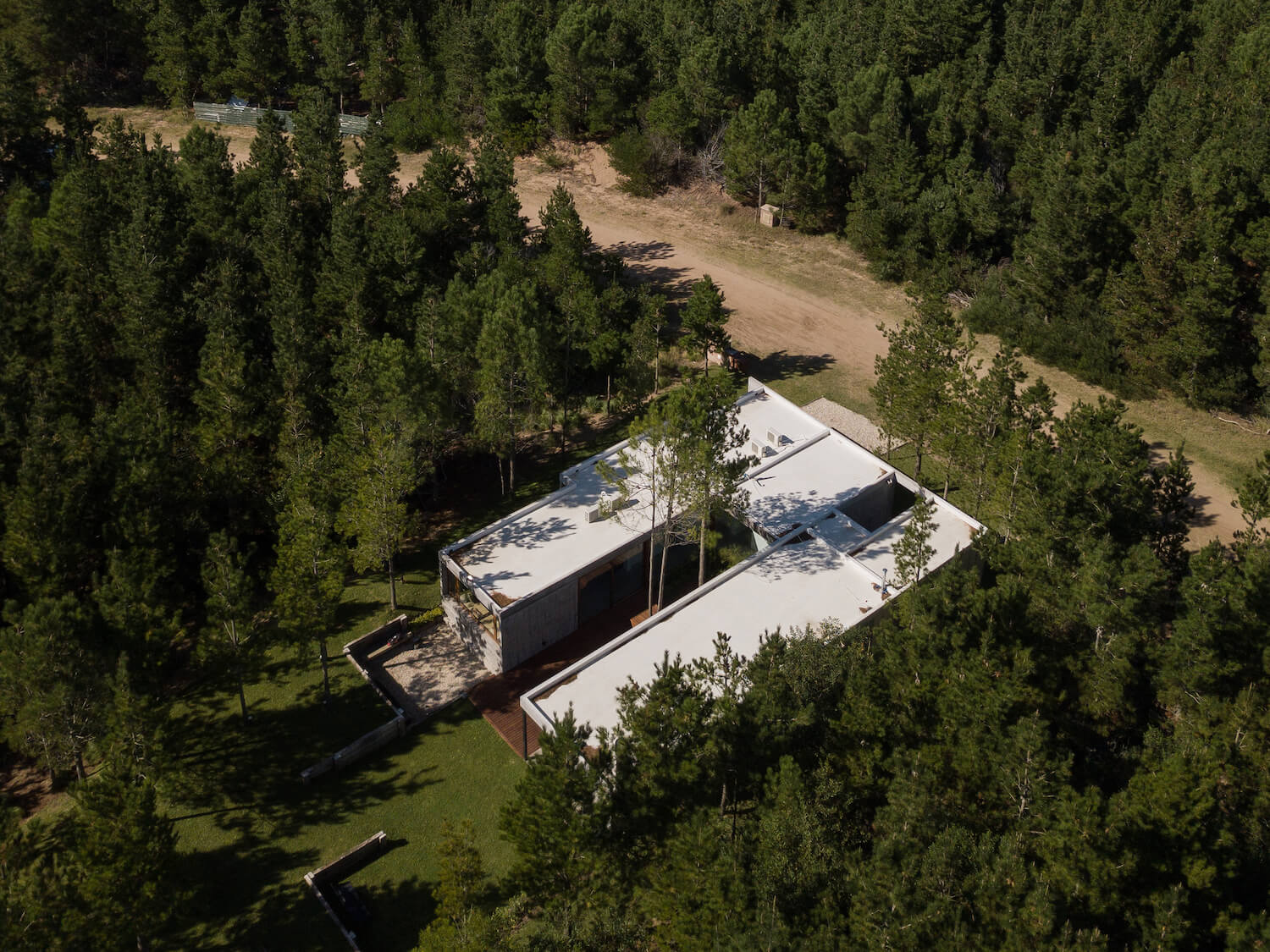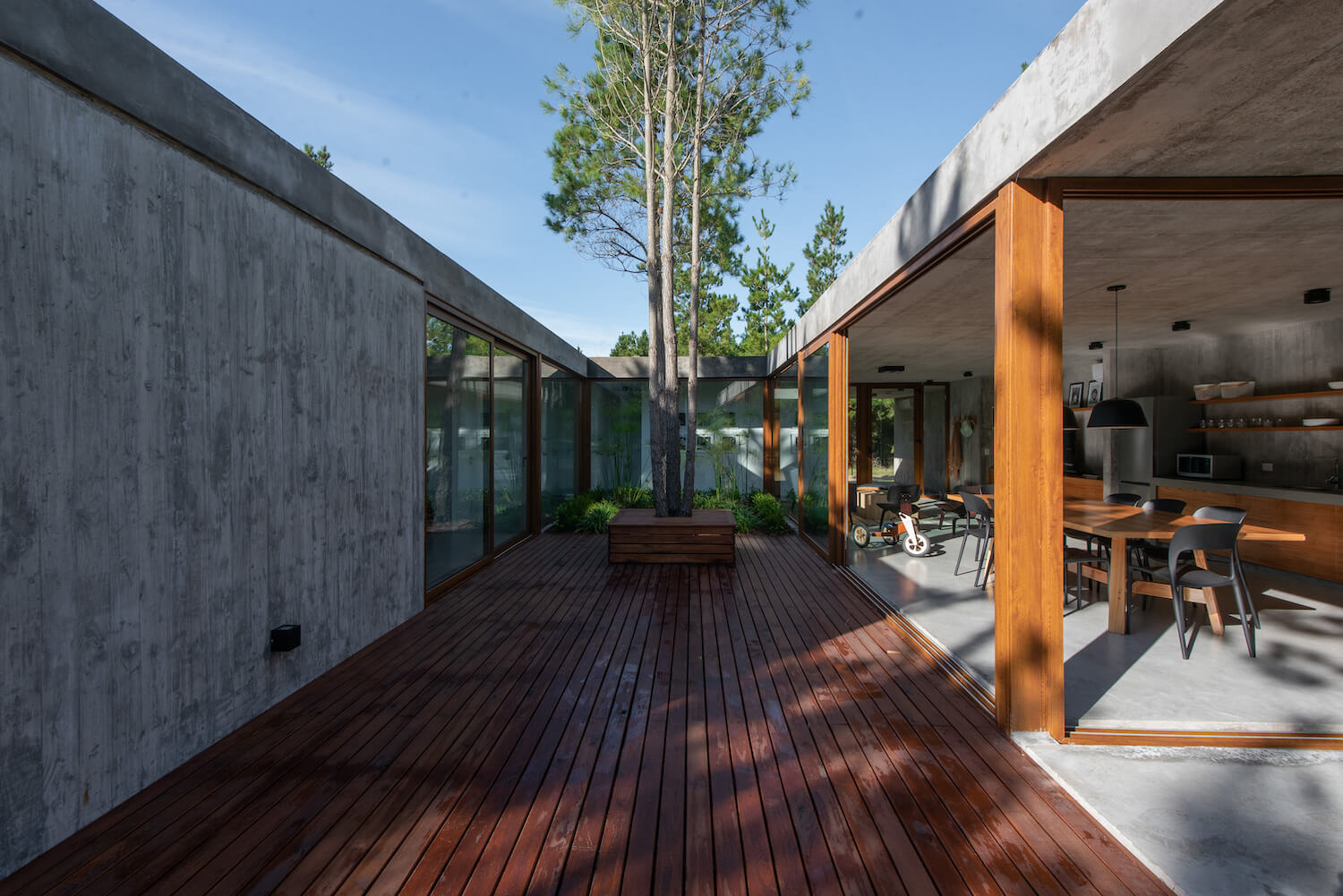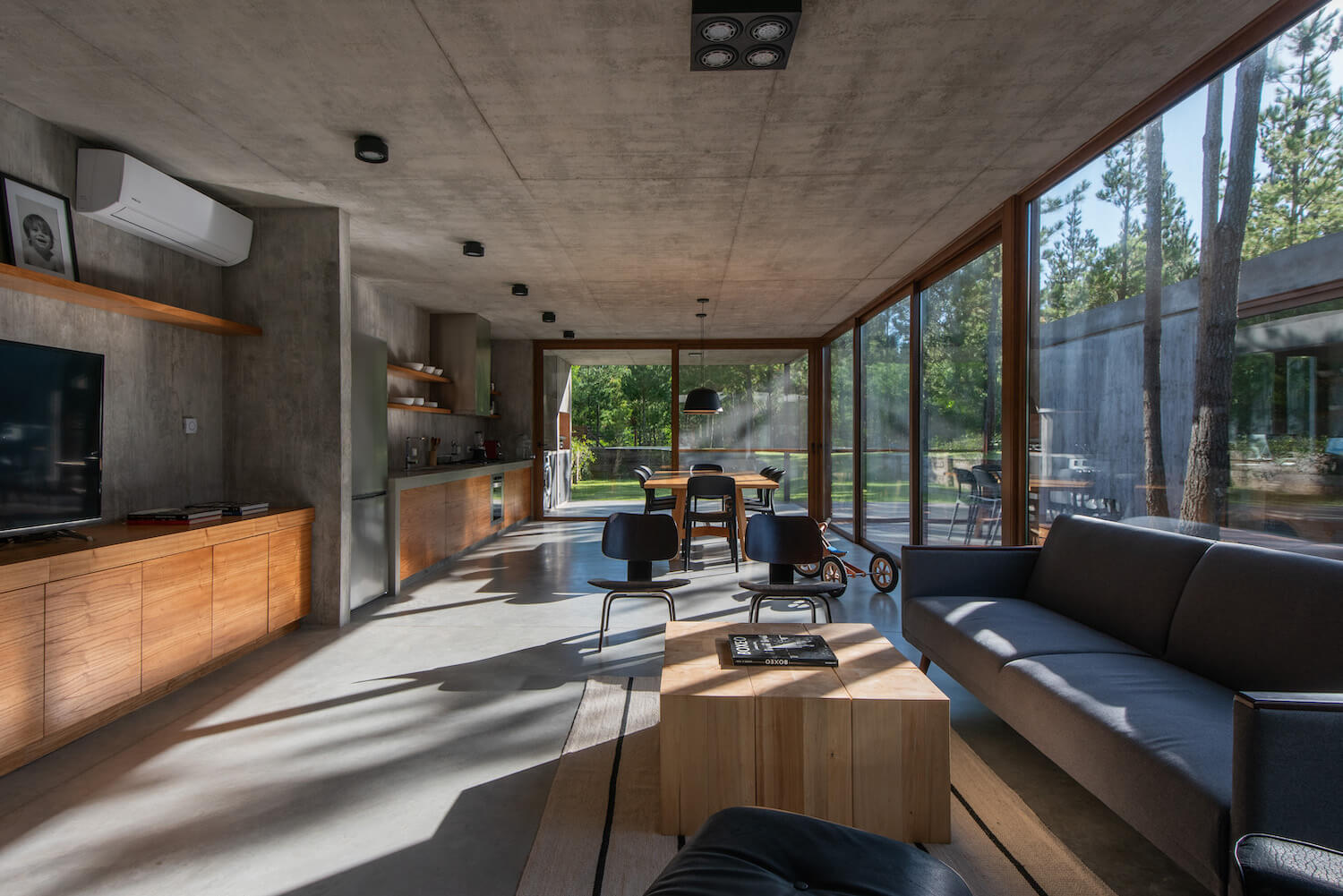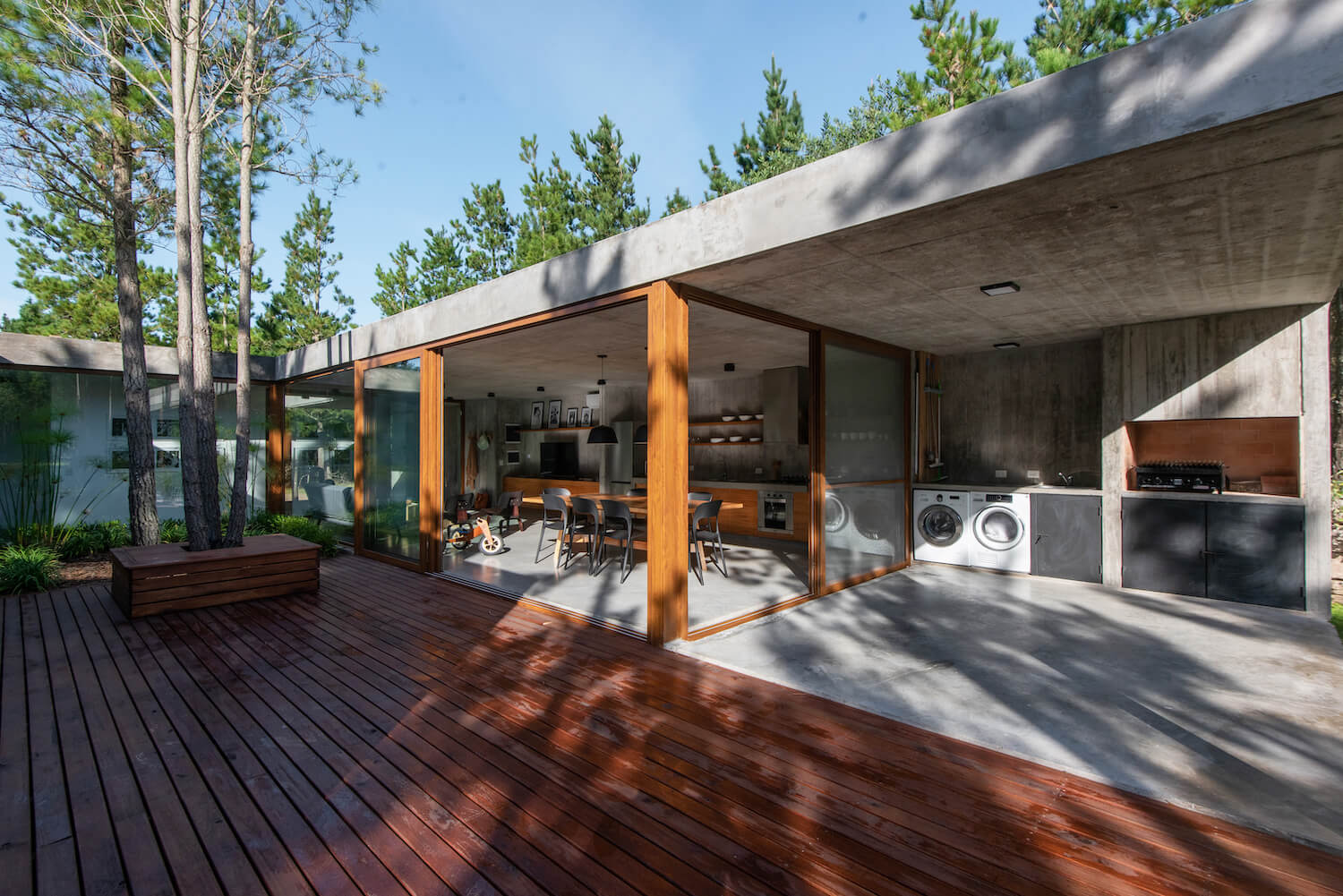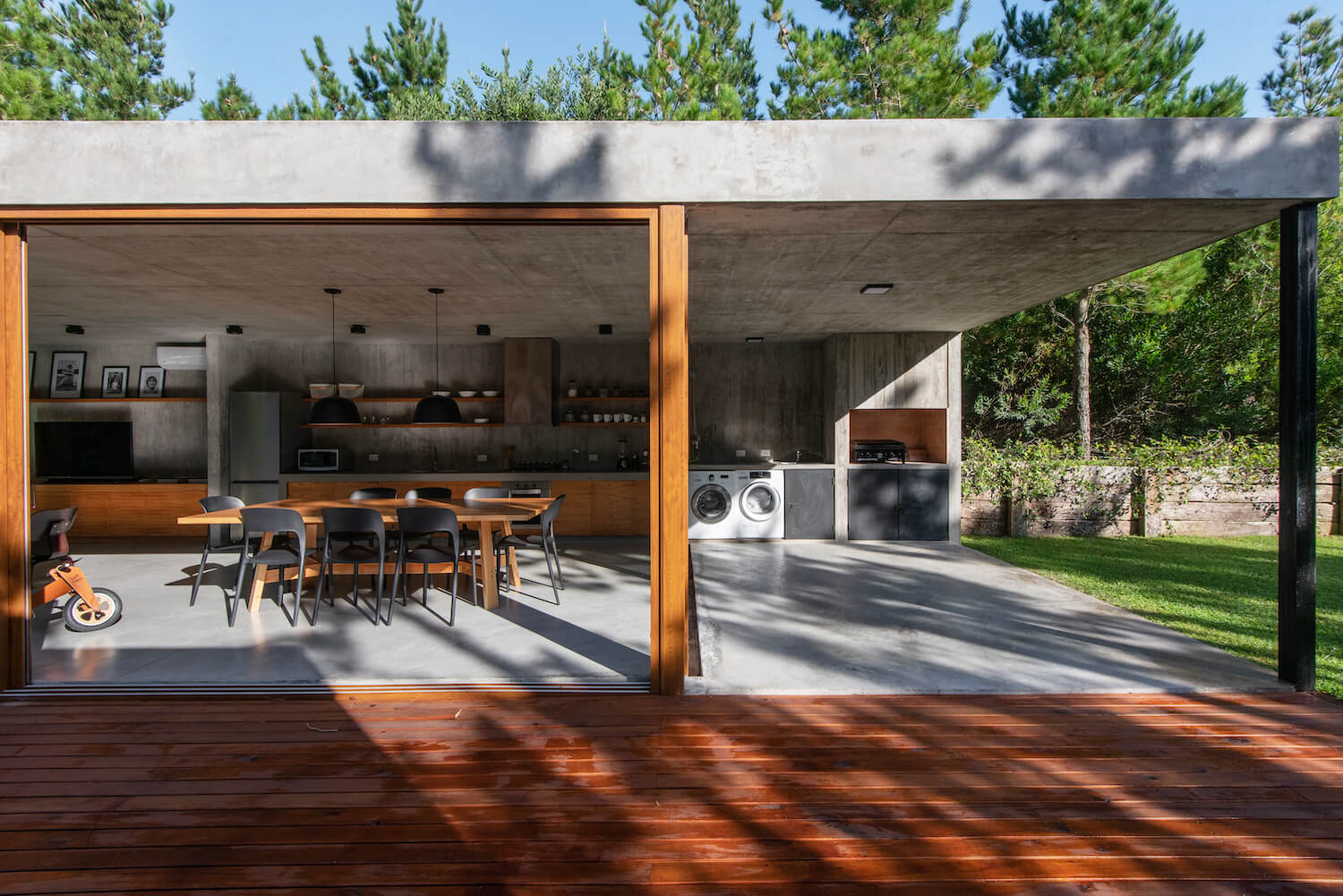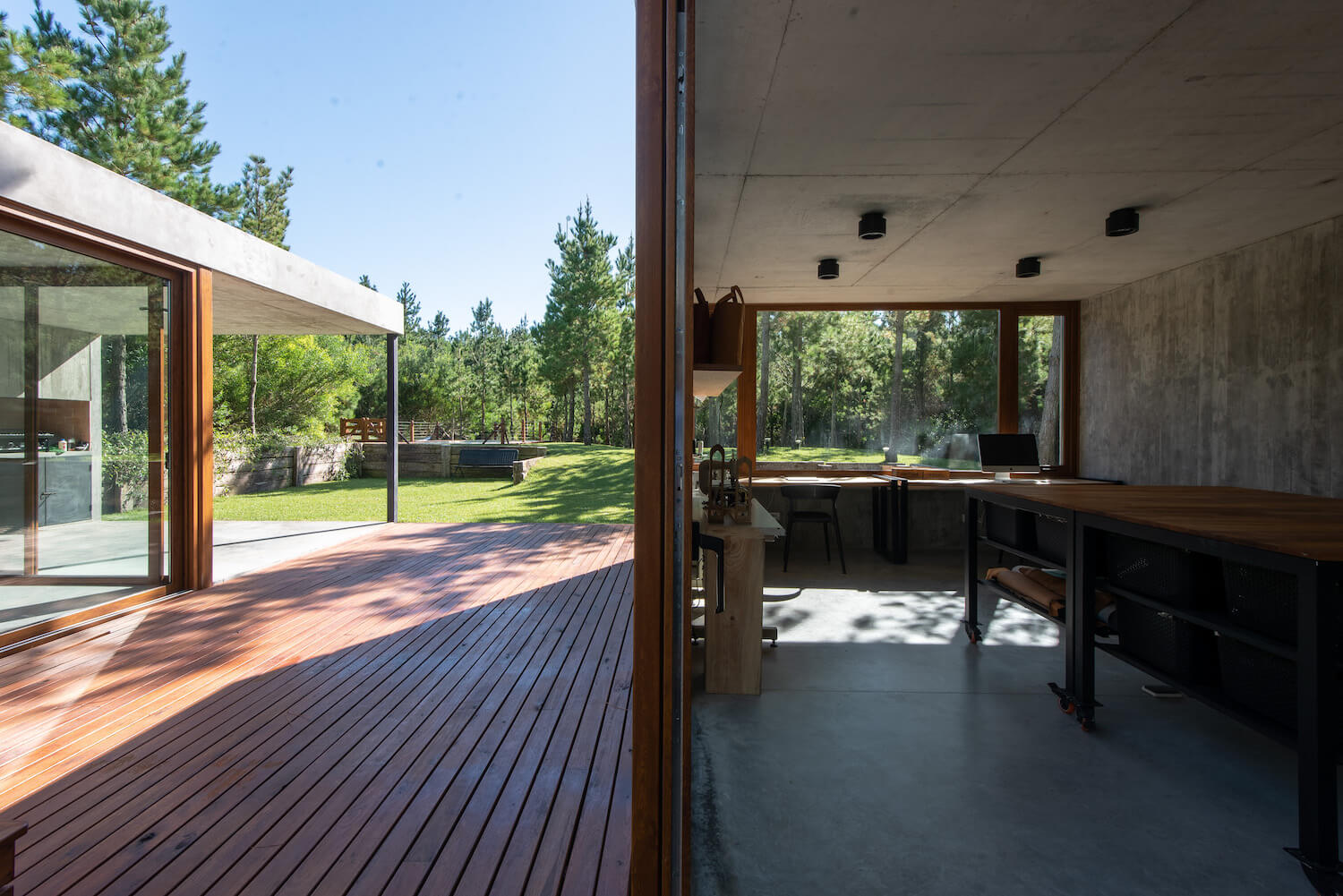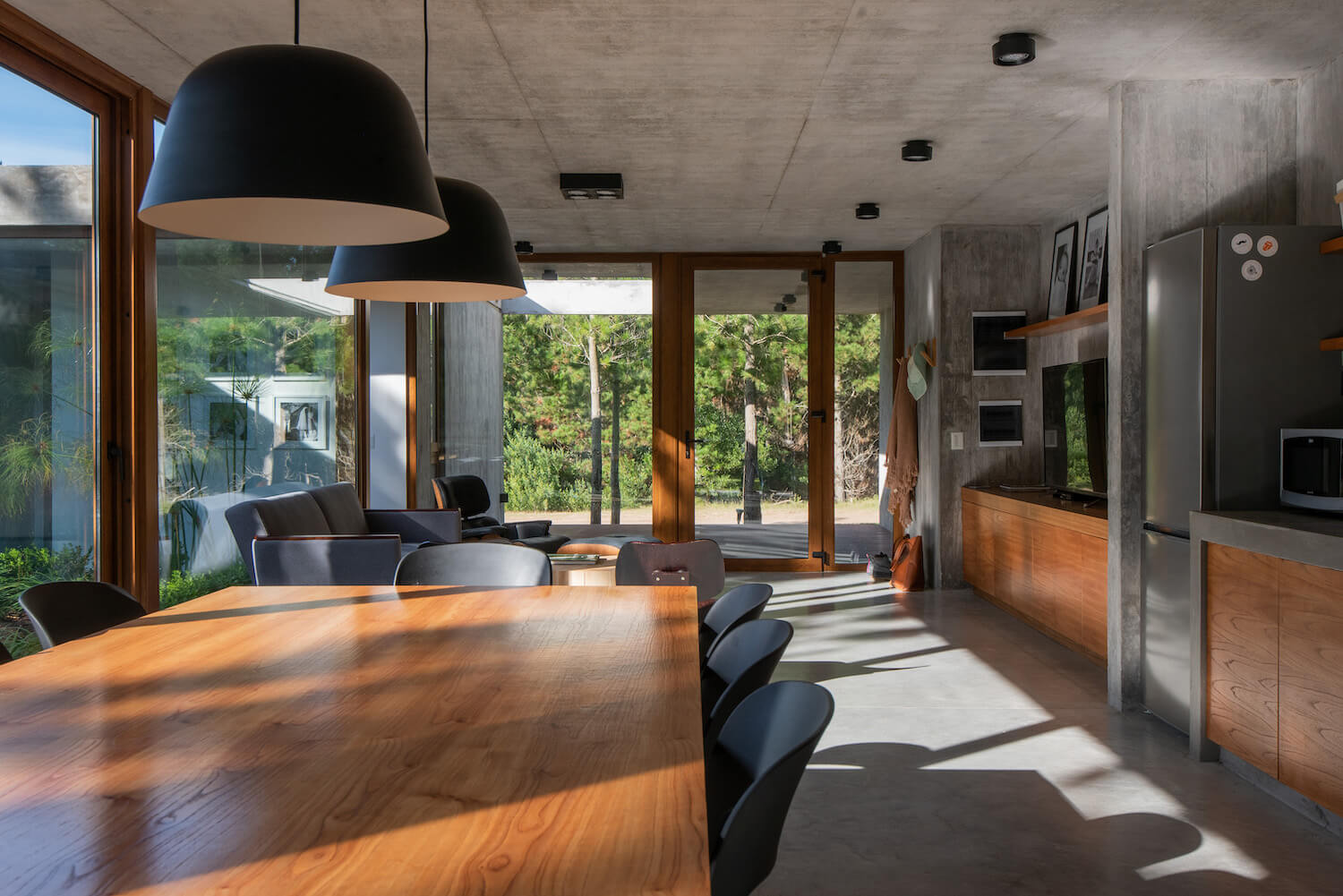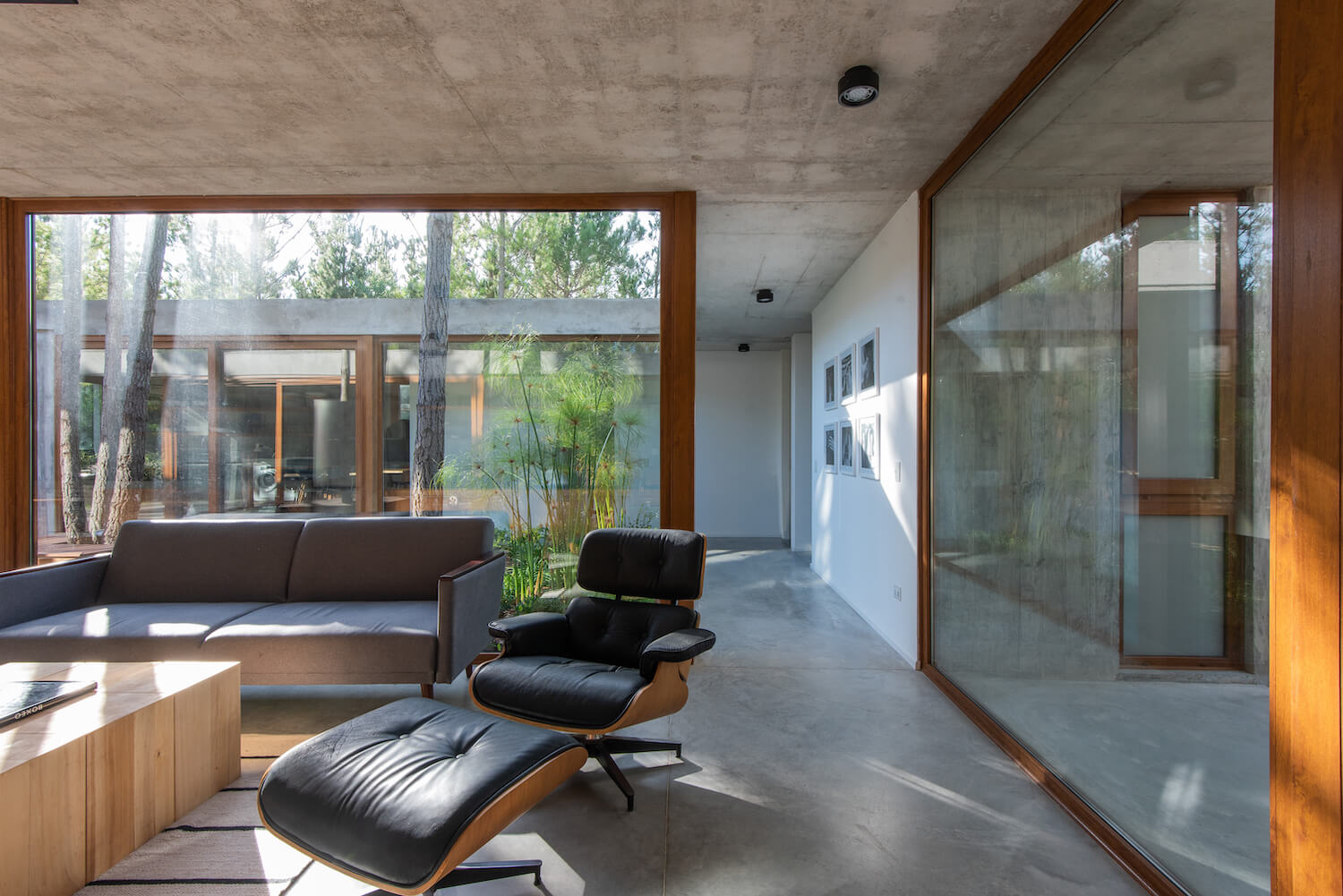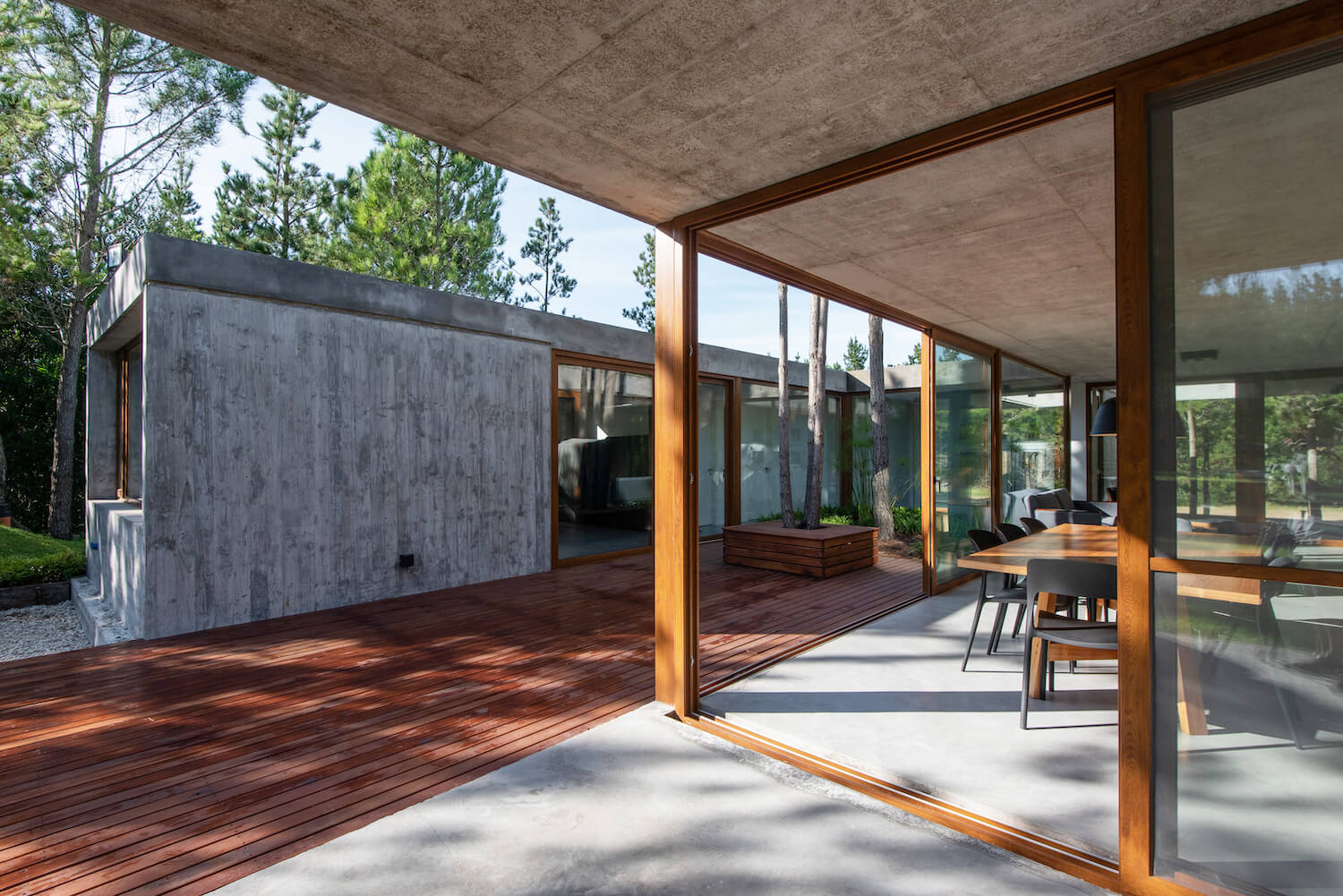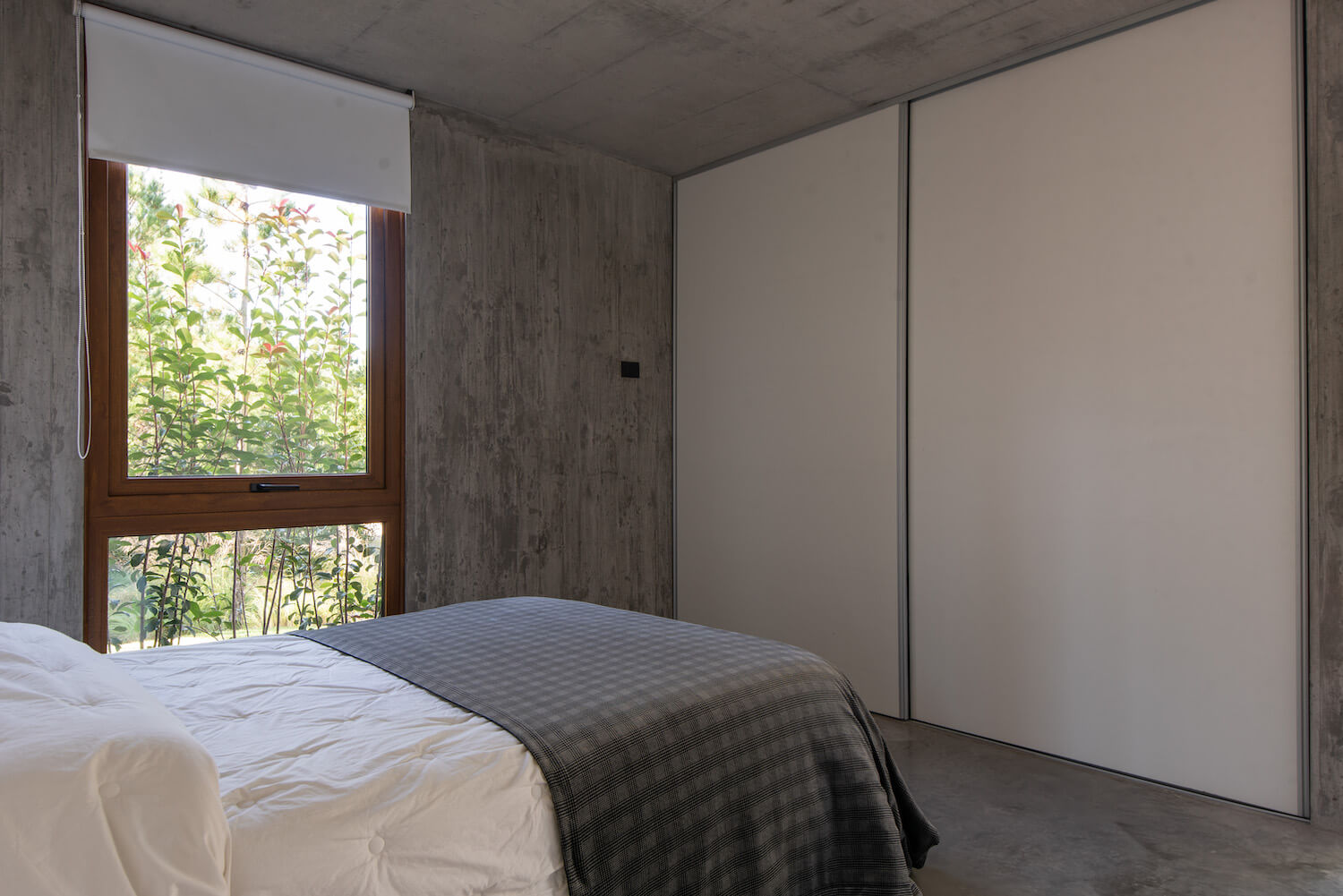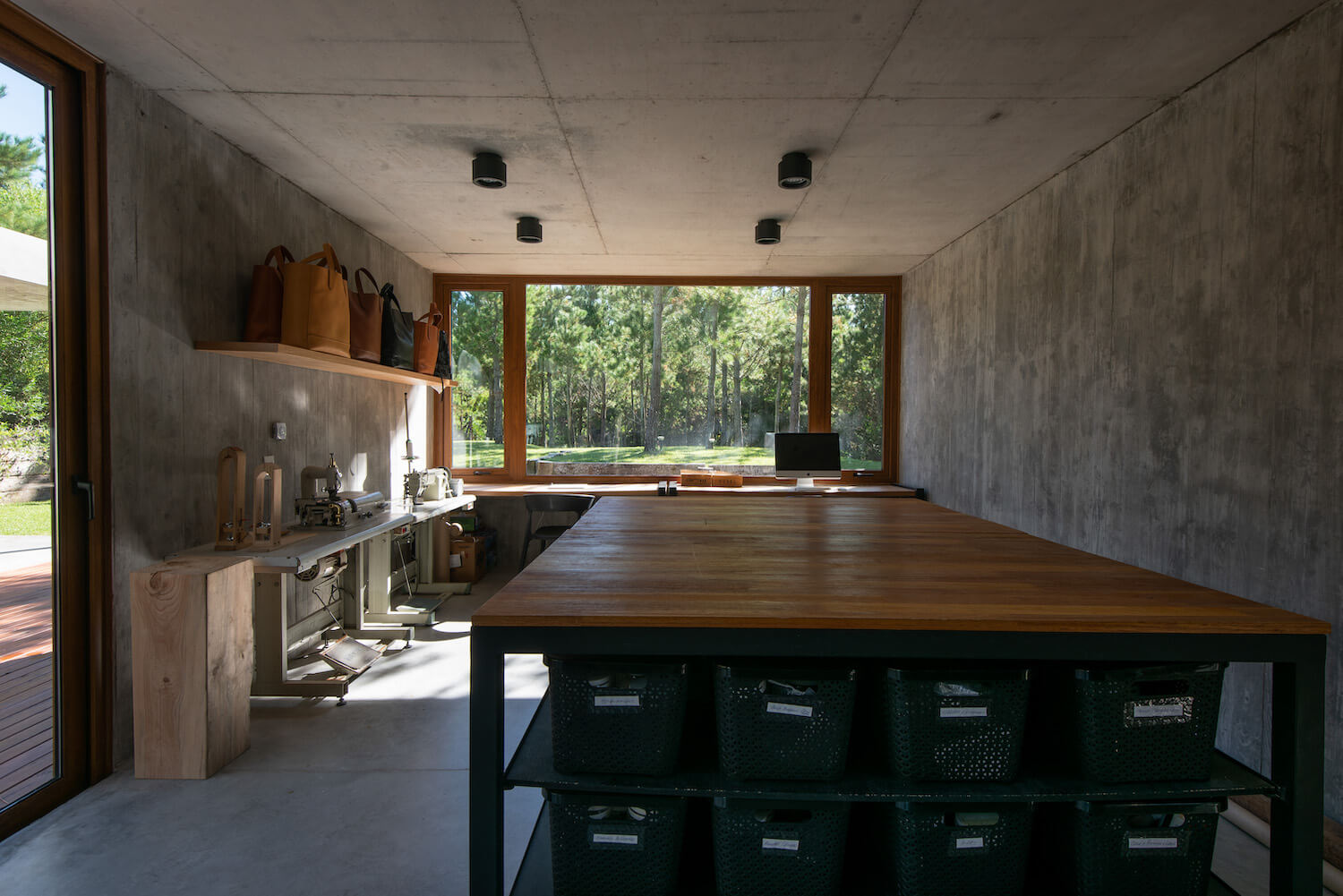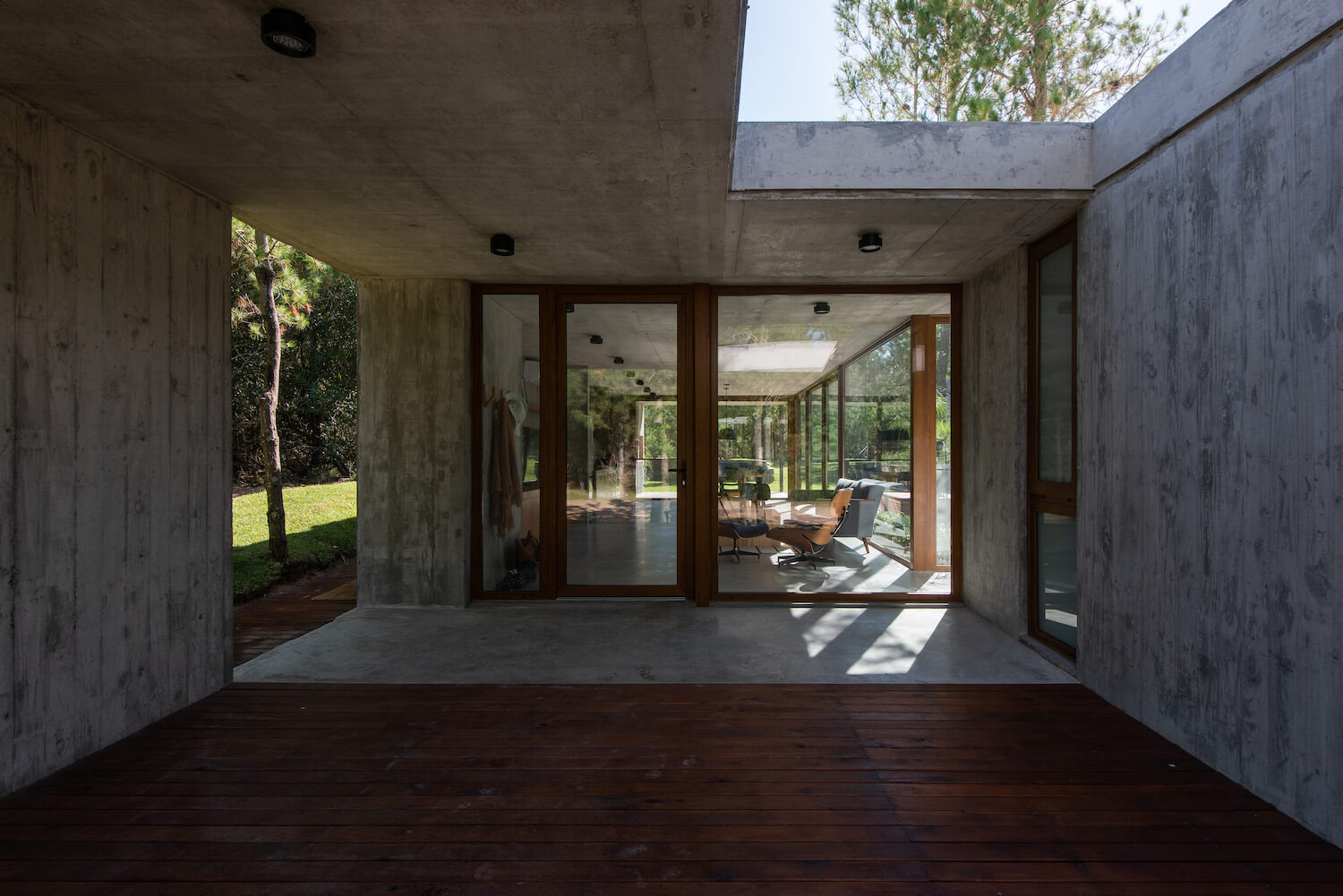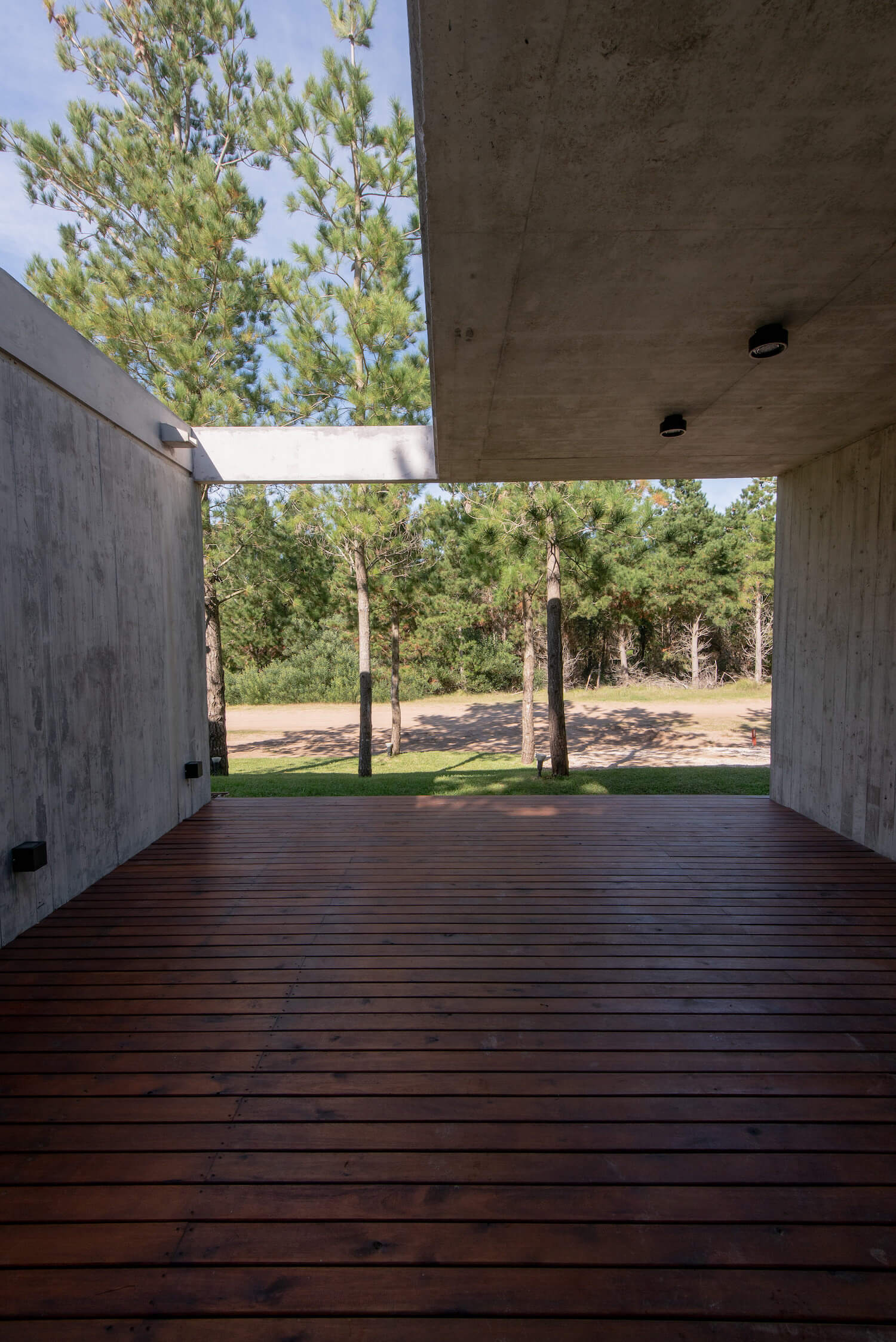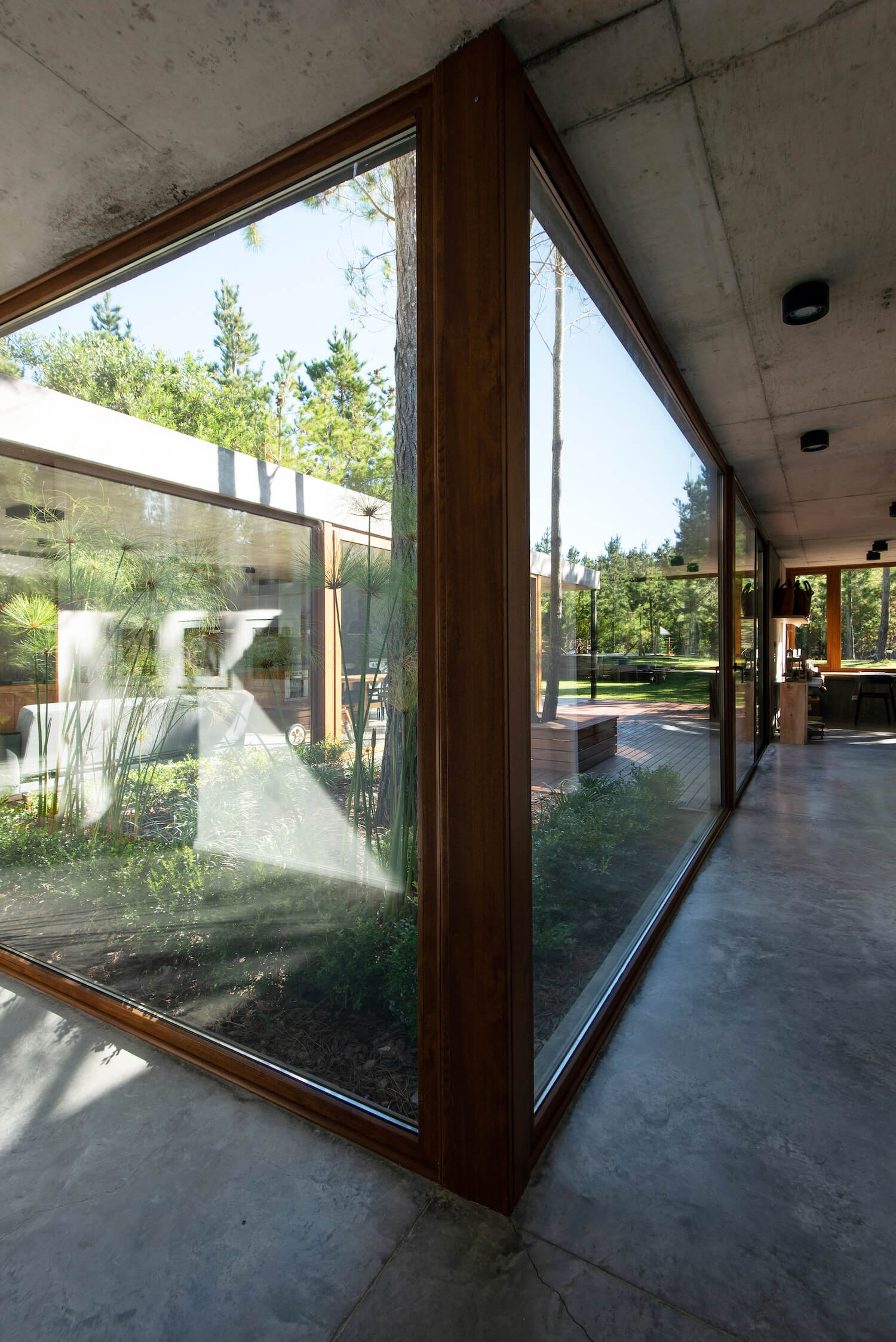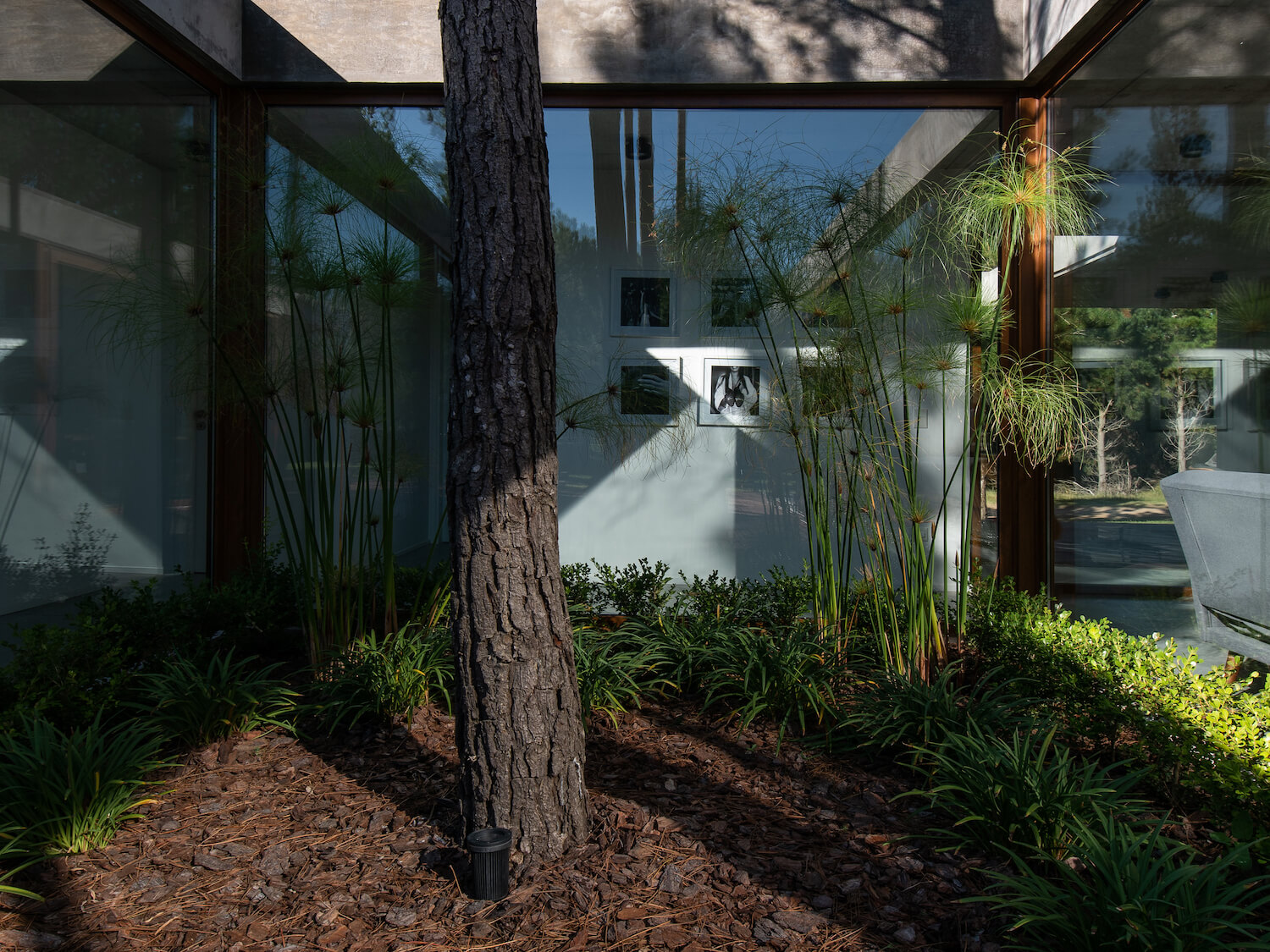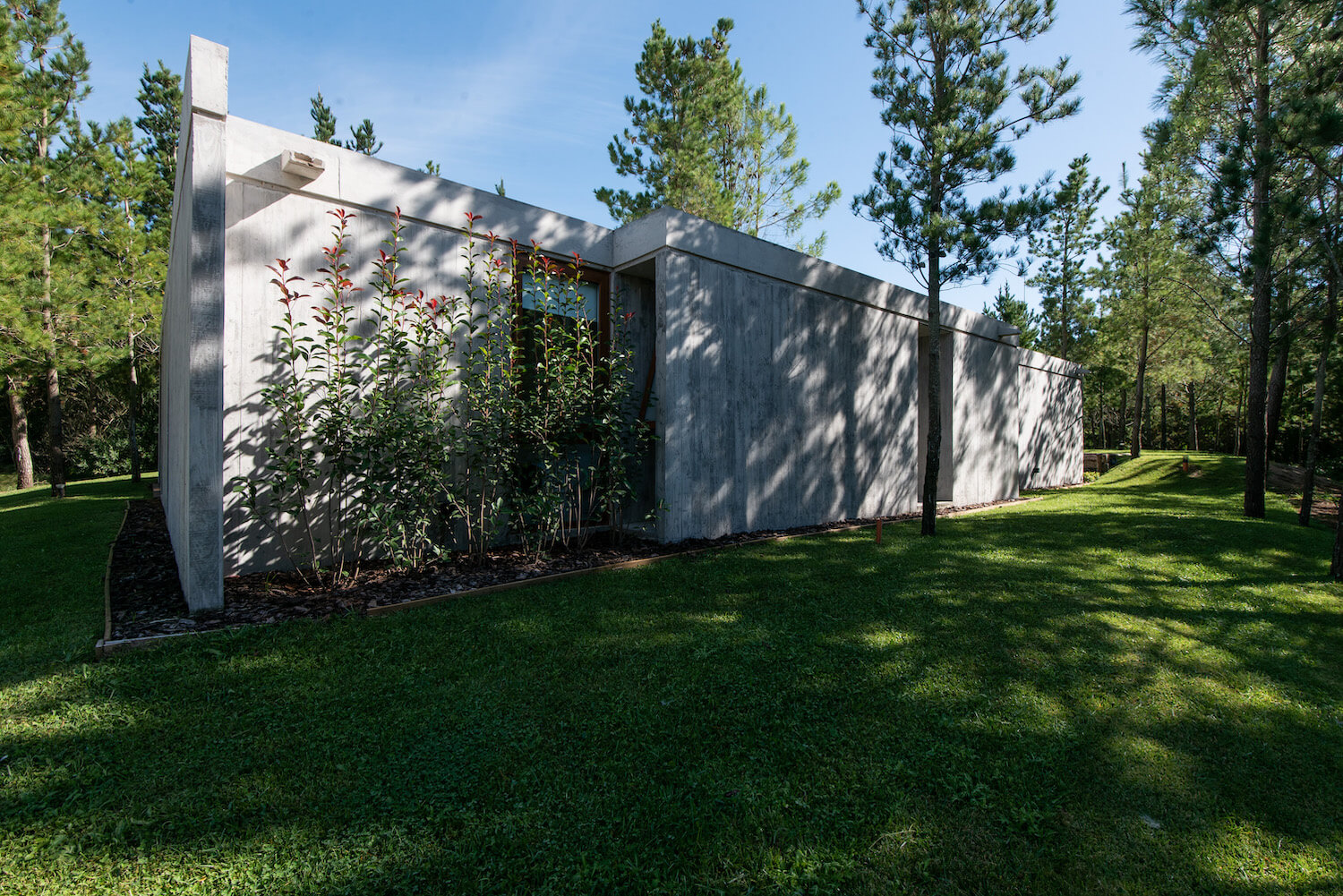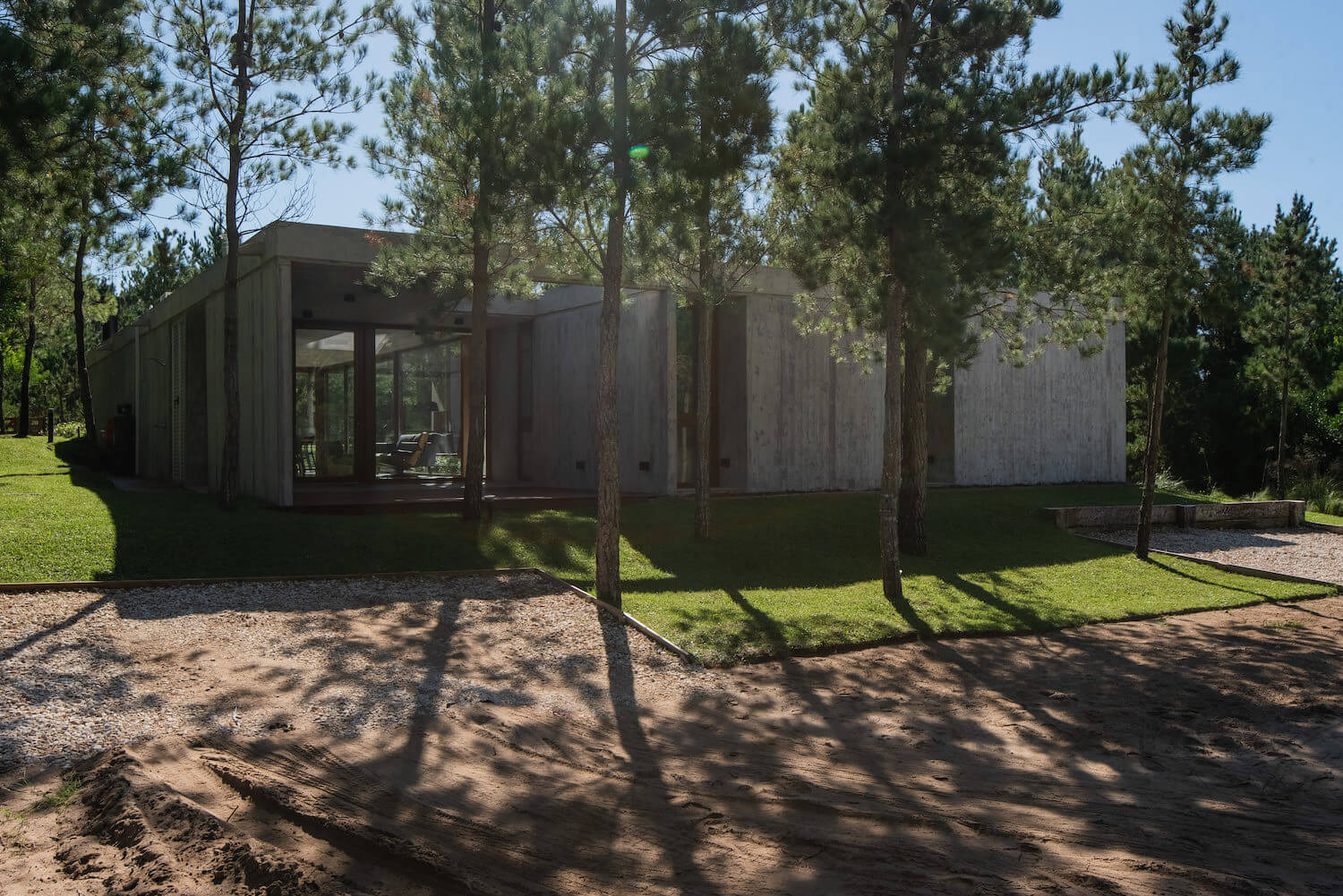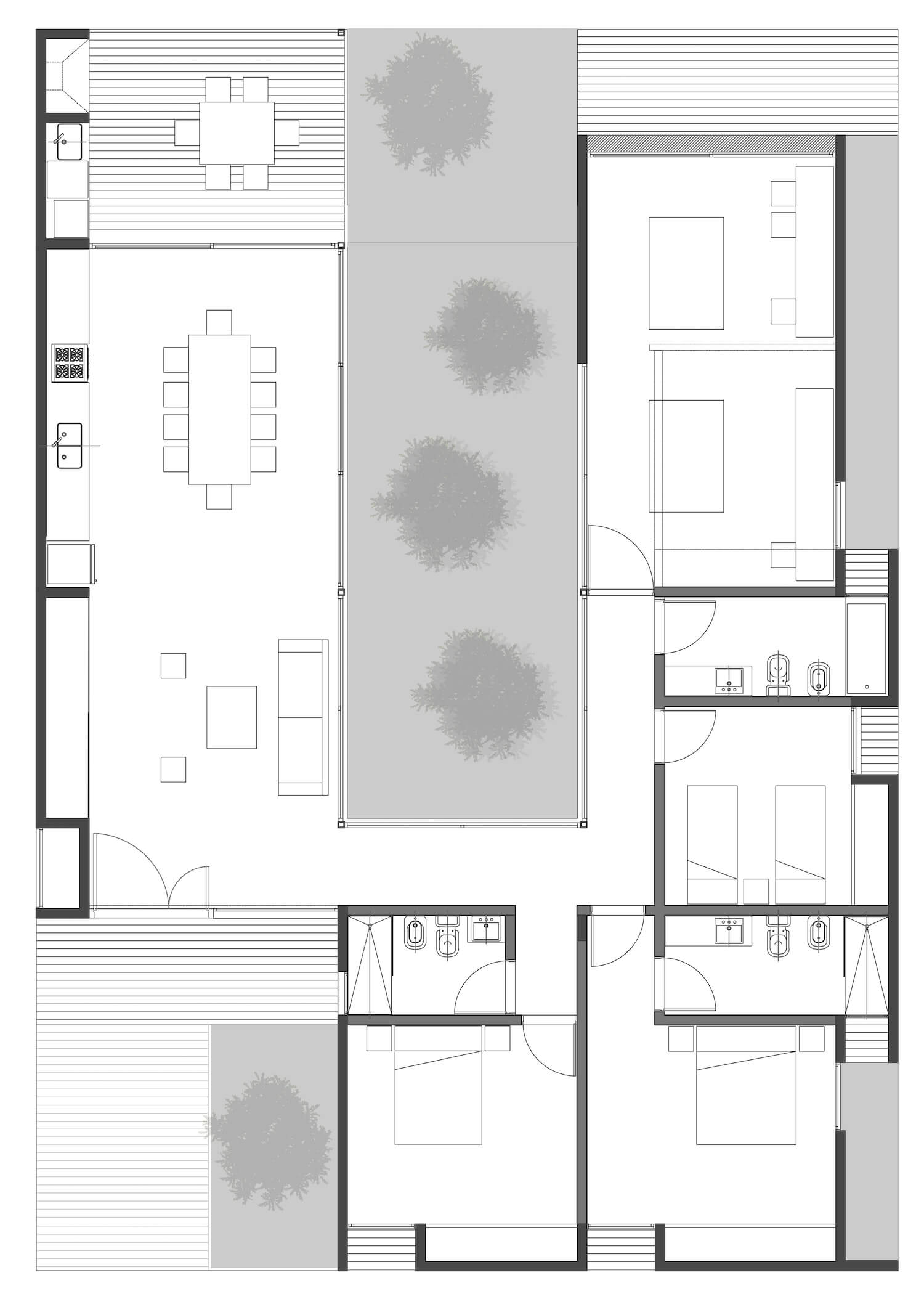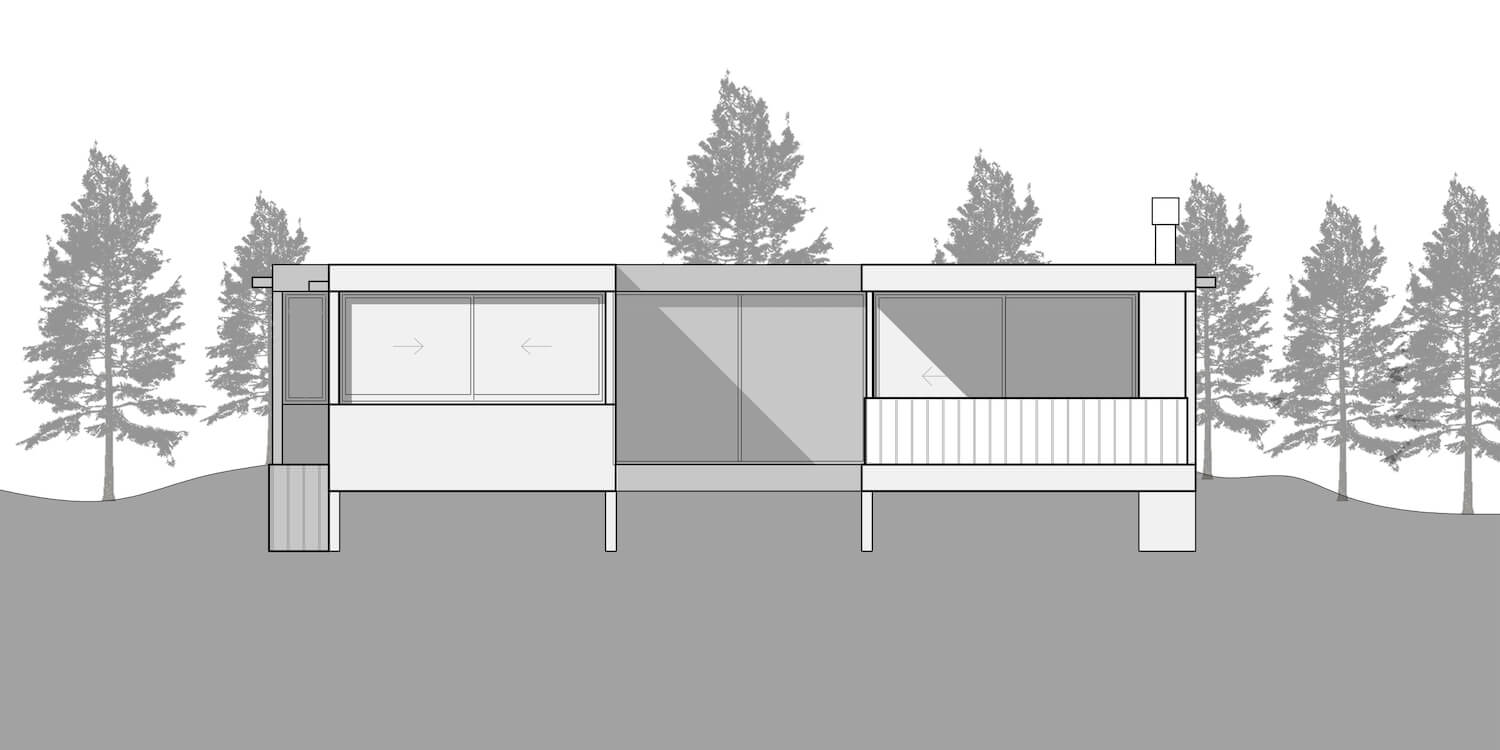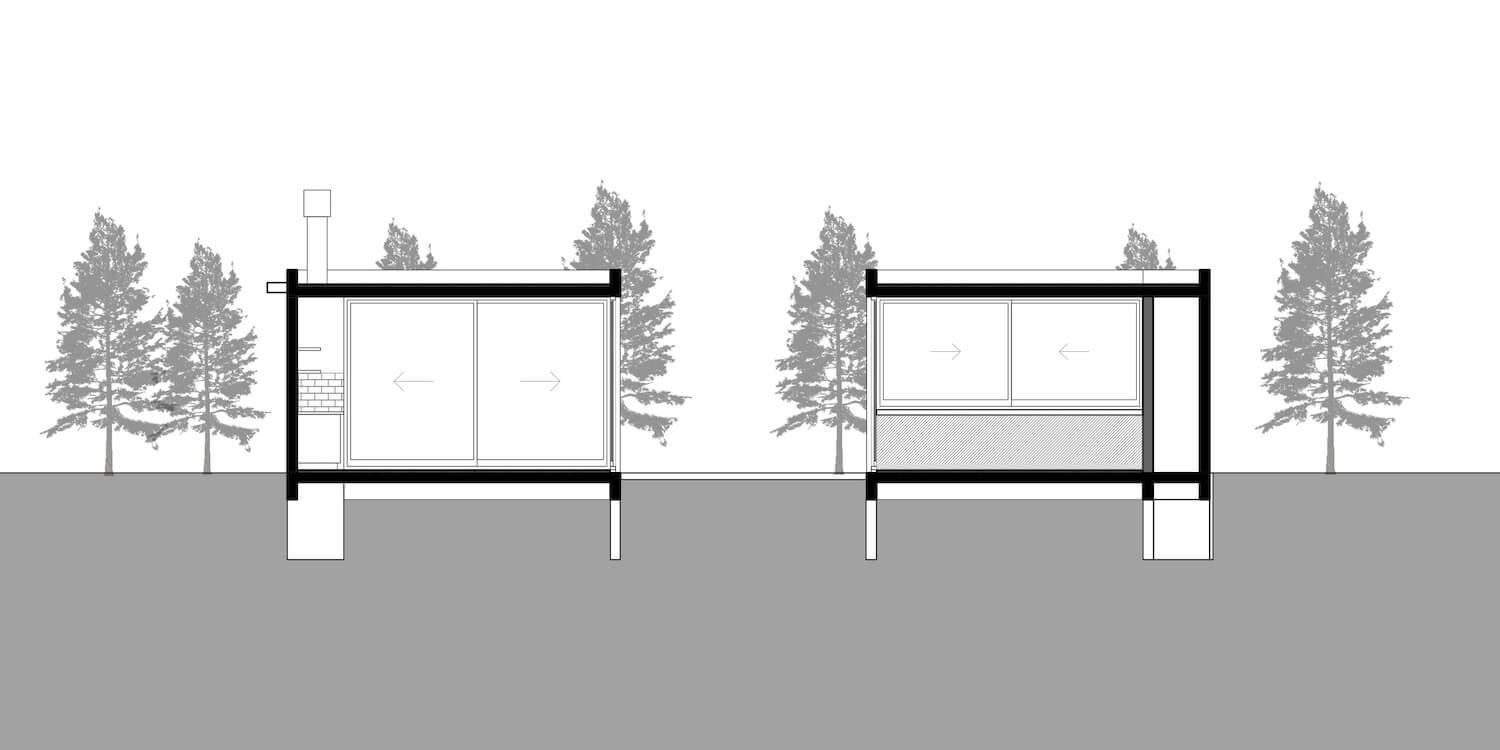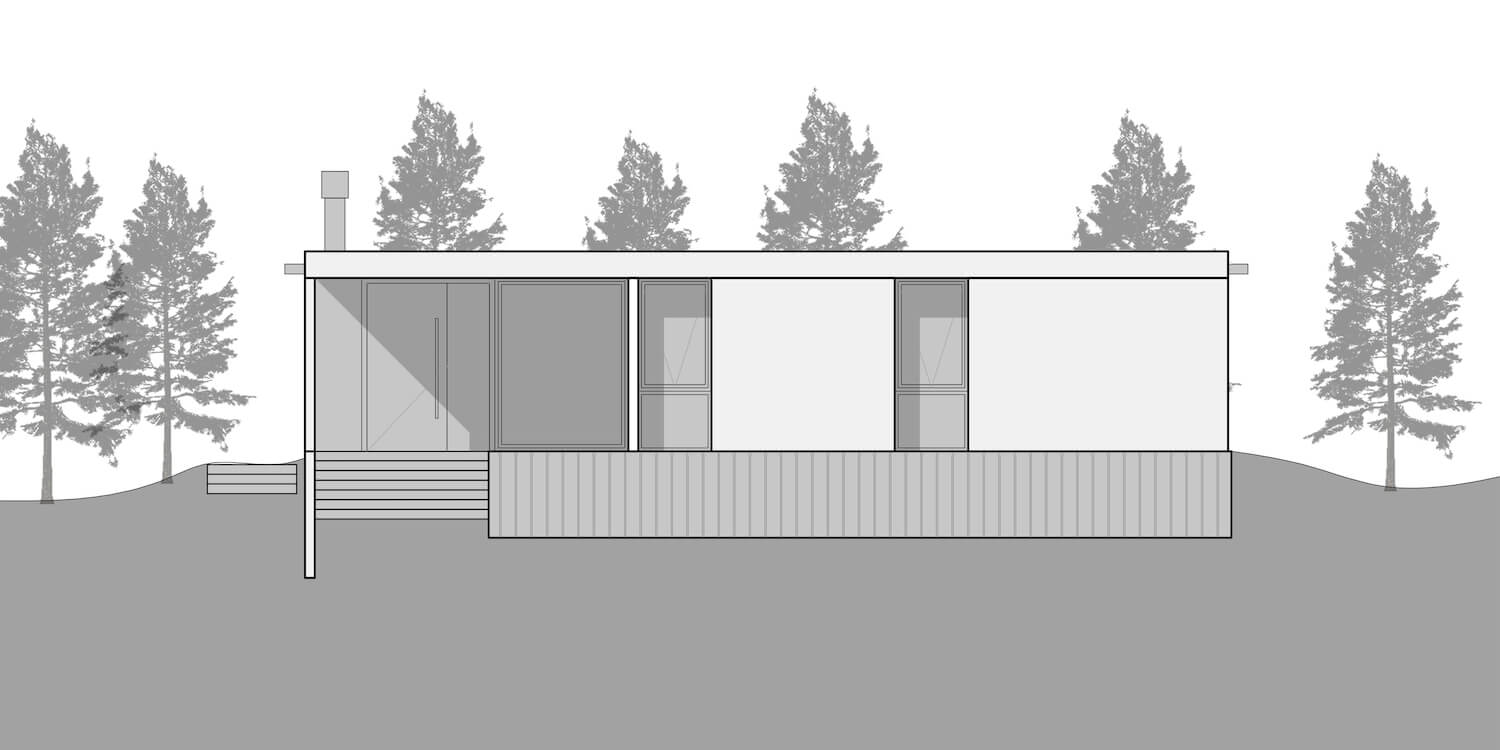 ---