WSM Architekten: The clearly structured residential building complies with the specifications of the development plan, but interprets it in a modern way and still fits very well into the surrounding traditional and rural housing. The facade, consisting of horizontal wooden lathing and large glass surfaces, appears rather closed to the street, but opens up with large openings to the garden side, with a view of the large, old oak trees located in the south-east corner. To the east, a narrow part of the house is designed as a loggia and covered terrace.
Different, quality outdoor spaces are created, as well as indoor spaces that create a sense of security despite the generous glazing.
The arrangement of the rooms is based on a triple division across the ridge. In the kitchen, dining, living and office areas, this structure is broken up and forms a coherent spatial continuum. An air space additionally integrates the distributor on the upper floor and gives the impression of a loft feeling.
The outbuilding with garage is designed in the same style as the residential building. It creates the impression of a small ensemble. The outbuilding, set at a distance, clearly accentuates the residential building. At the same time, the garden area is framed by the targeted positioning of the outbuilding and allows for privacy from the street.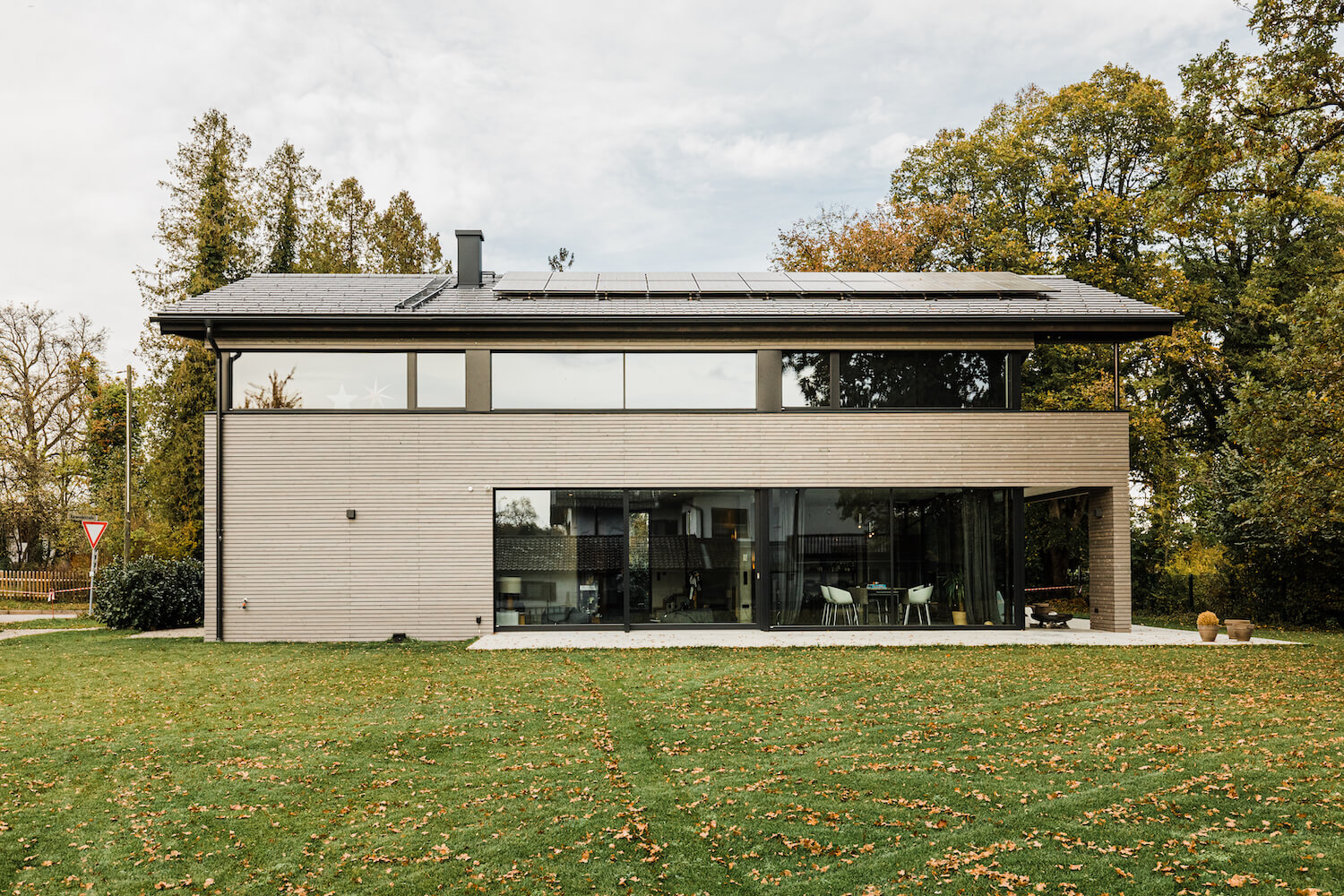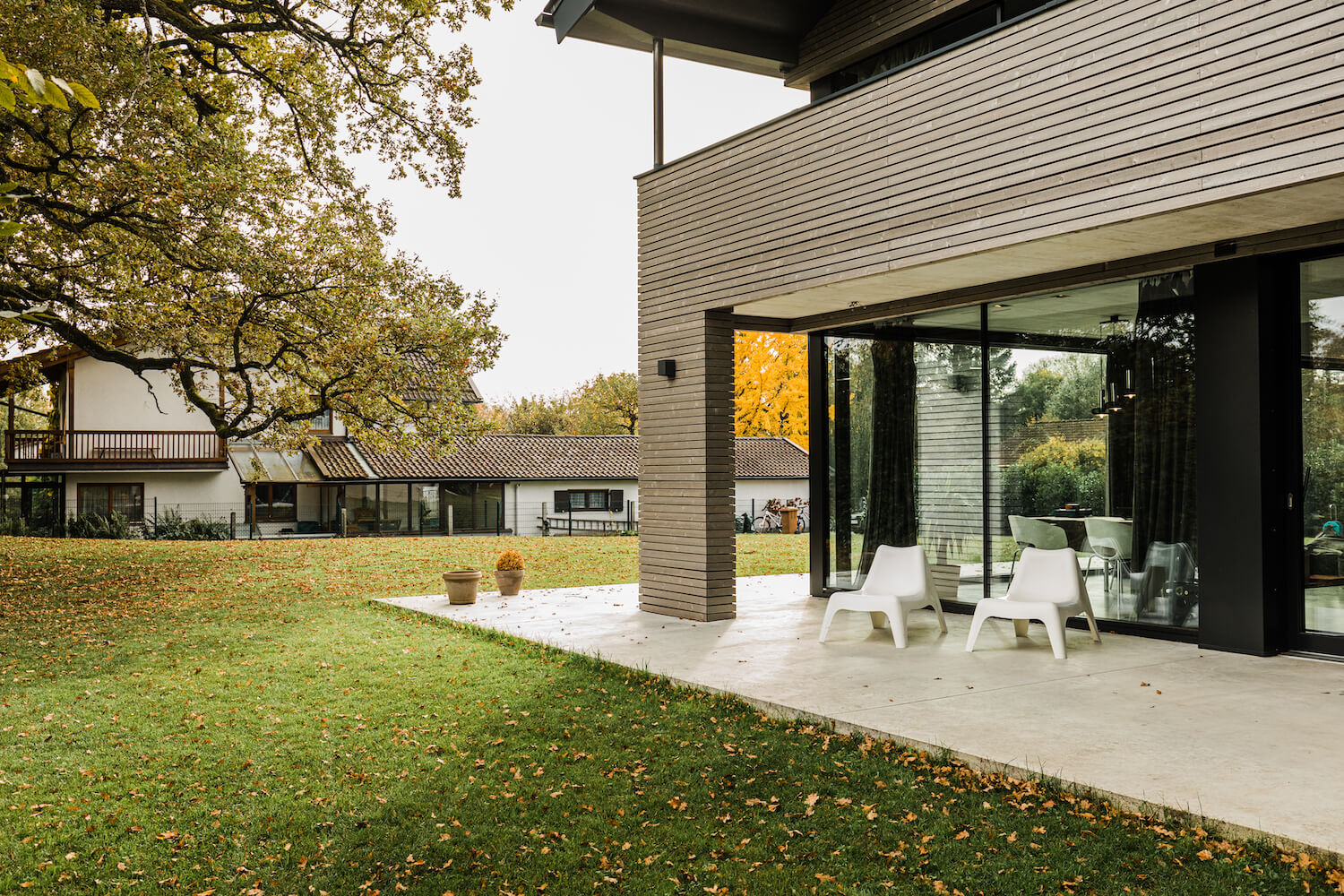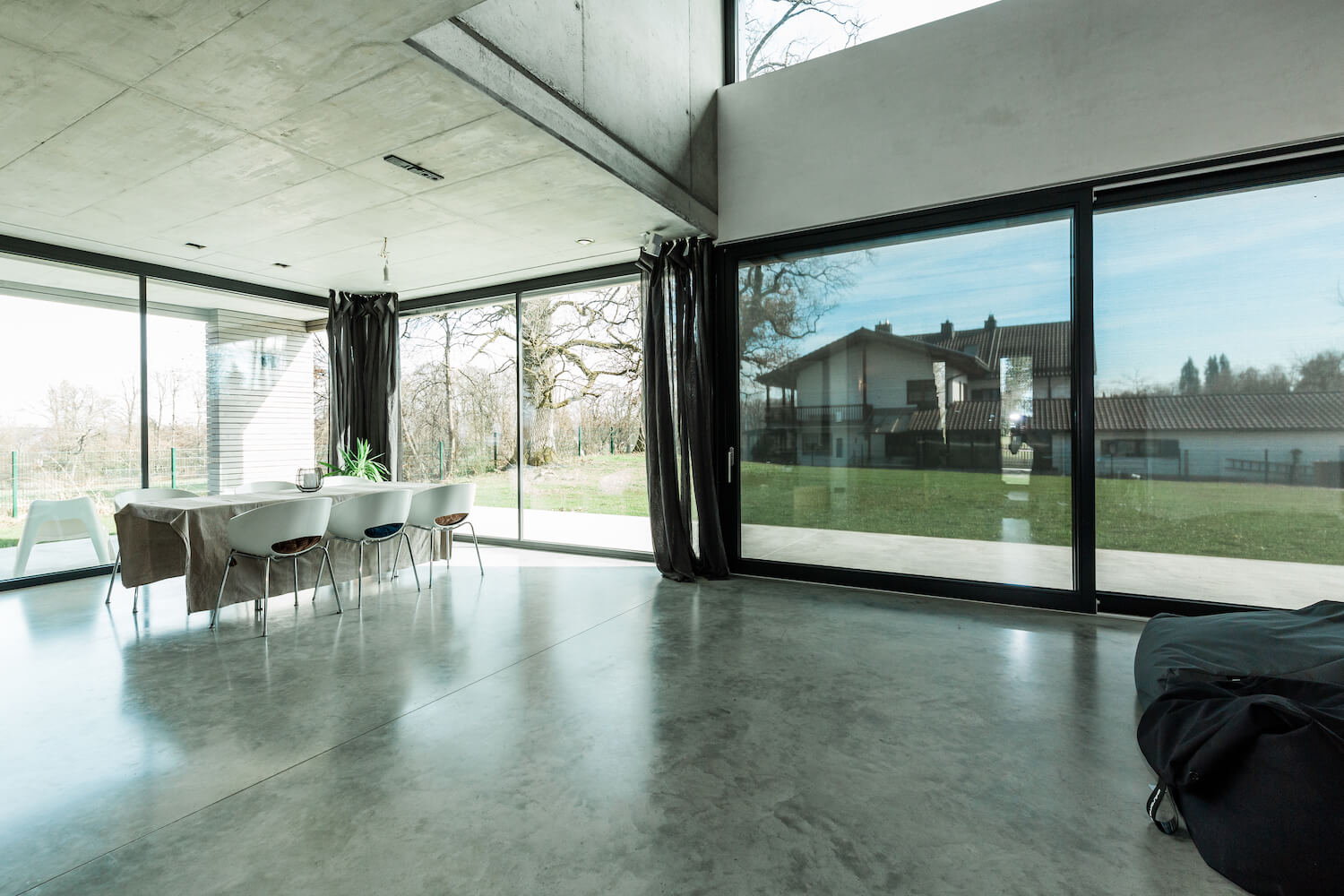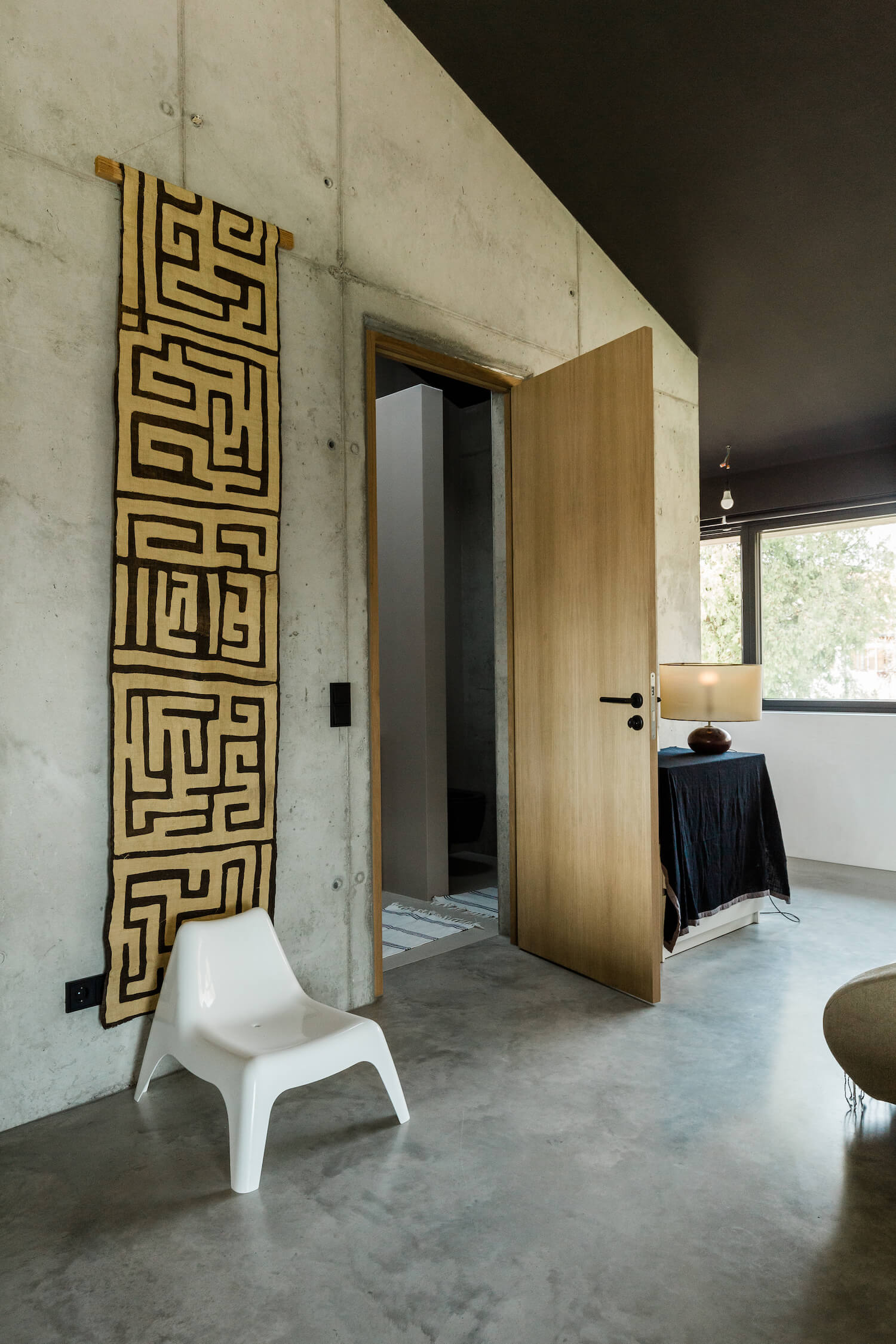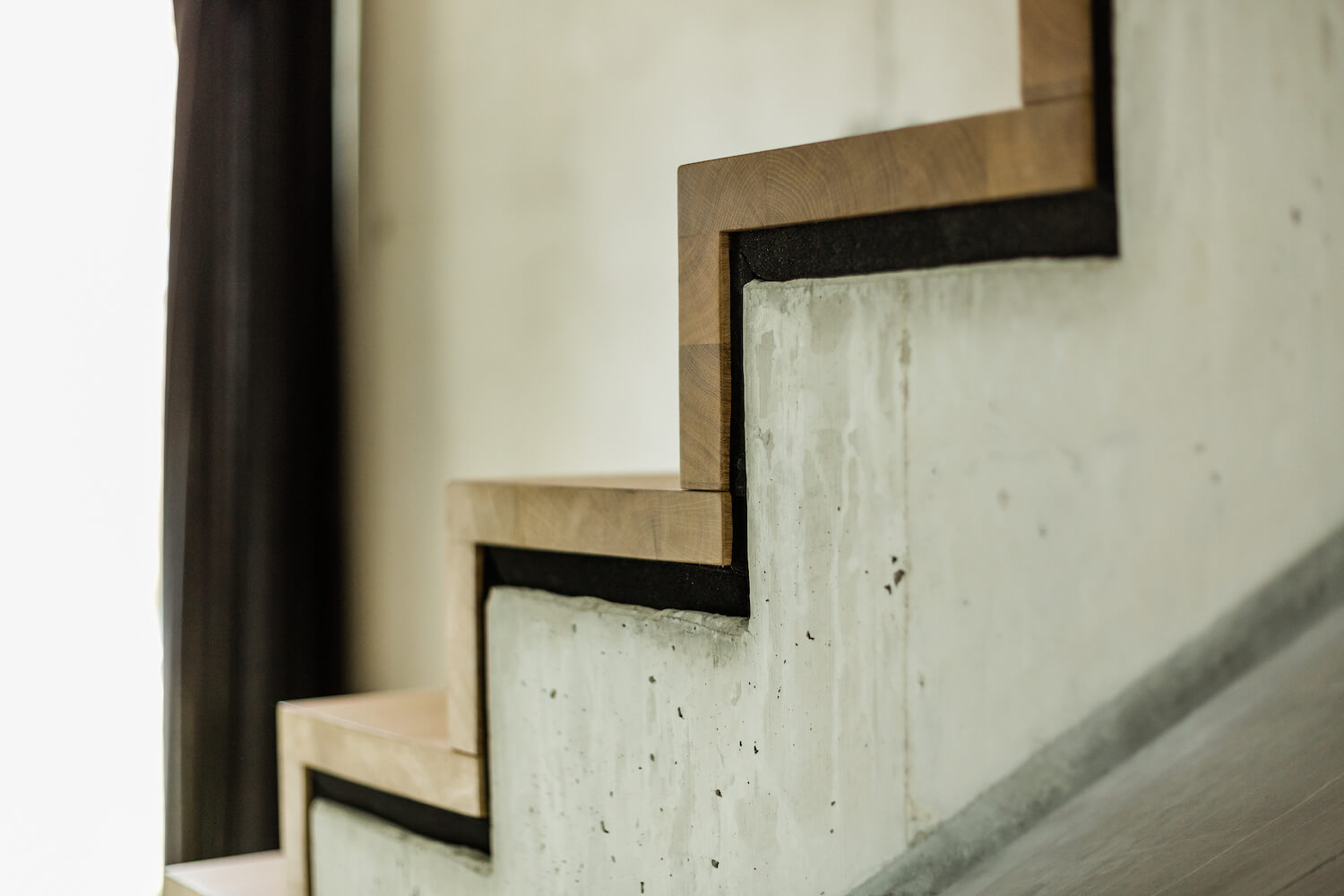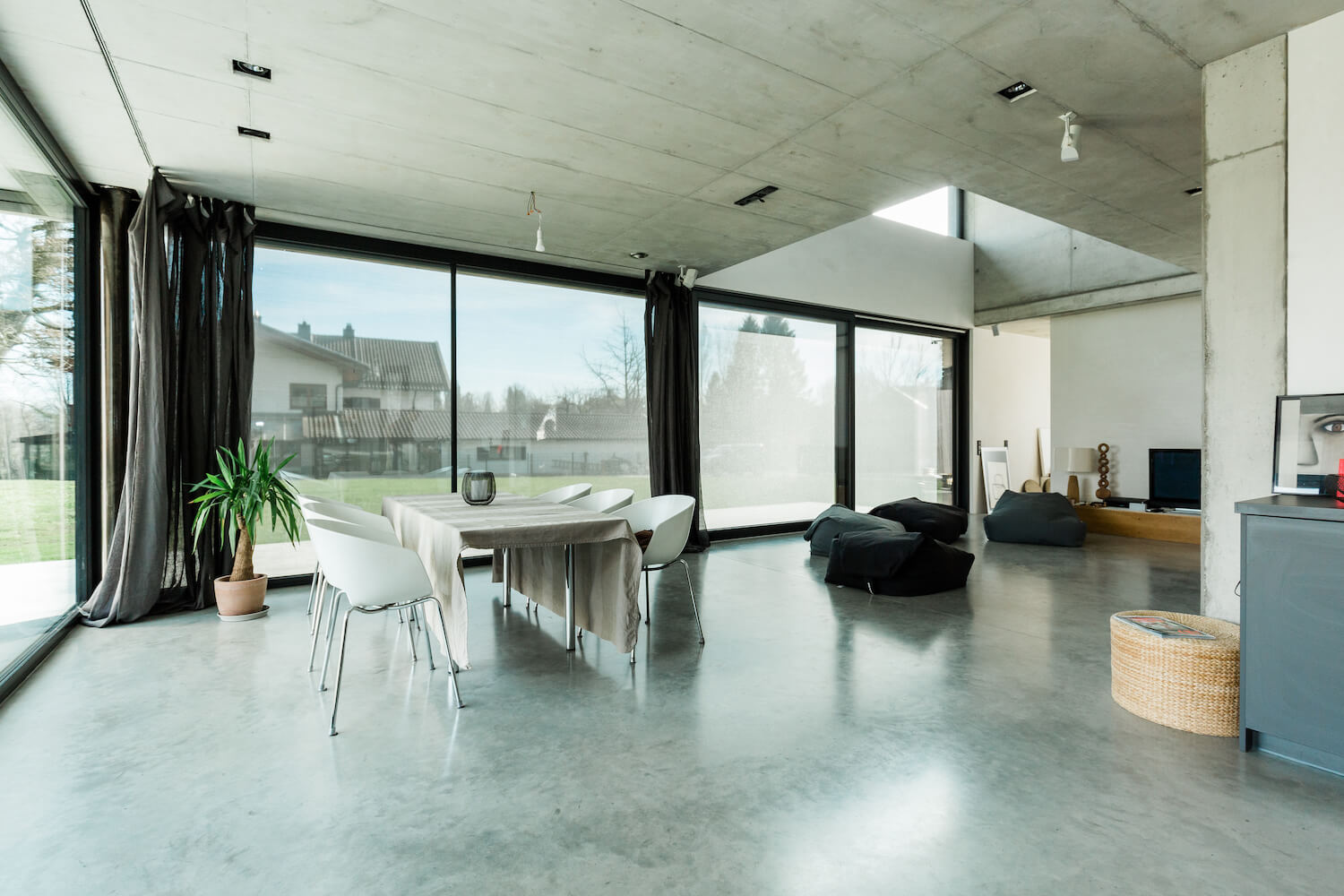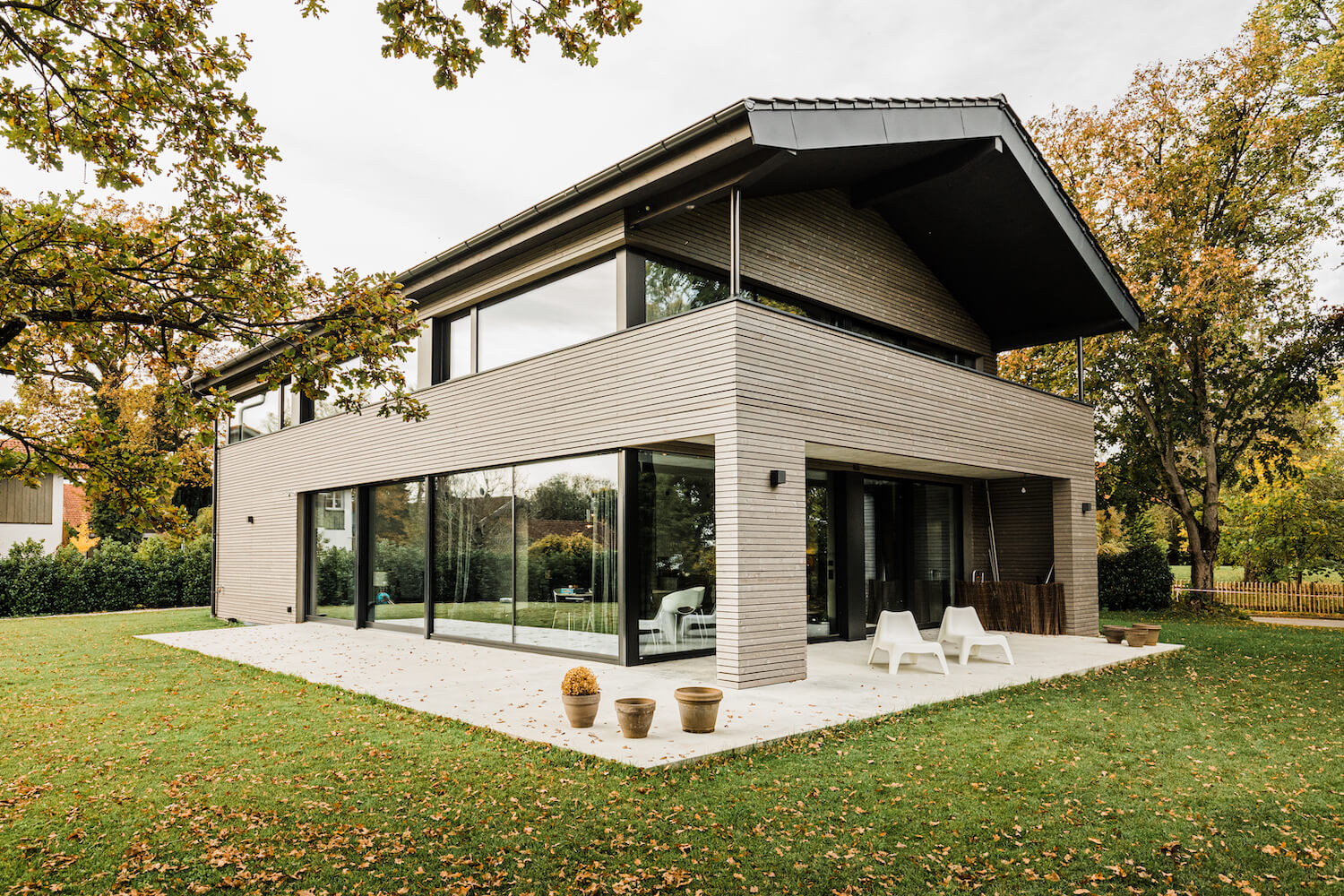 ---