LBR&A: Casa L13, situated in Mexico City, exemplifies spatial organization and structural dynamics.
The architectural match arises from a keen interest in maximizing the inflow of natural light into the interior. This is artfully achieved through a triple-height central space that serves as the guiding axis of the project, interlinking all areas of the house through a radial arrangement. The configuration of the cross-shaped structure, comprising load-bearing walls facilitates the creation of open-plan and generously spacious interiors.
The residence features a semi-basement serving as parking, in addition to delimiting the house with the existing slope, using perimeter walls. On one side of these walls, a steel framework supports a projecting structure that elongates the garden on the ground floor. Beneath the surface, the underground parking area encompasses storage rooms, two service rooms complete with private bathrooms, and a machinery room.
The vertical circulations are made up of a semicircular staircase that connects the three levels. On the ground floor level, the triple-height central patio with a Japanese tree gives the hall scale and personality. Four large and long concrete walls segment the spaces of the house, dividing the spaces and allowing different degrees of privacy, in addition to functioning as the main structure, without the need for intermediate columns. The facade is made of glass, quarry walls, and tile on the sloping roofs, in addition to complying with the regulations of the residential complex where it is located. The roof is made up of two sloping roofs joined through a skylight supported by the 4 walls, being suspended over the bedrooms, which in turn have a roof independent of the roof, also allowing the entry of light from the East and West façade.
An offset in the roof allows for the generation of a skylight that bathes the main space in natural lighting: the large circular patio that distributes the circulation and all the main spaces of the house. Walking around the patio, you have access to the kitchen, laundry room, living room, dining room, half bathroom, gym, and library. It has an outdoor terrace connected to a service patio. On the upper floor level, the corridors circulate again around the central patio open on the ground floor, reaching a perimeter corridor through which you access the secondary bedrooms and their respective bathrooms, the main bedroom and its dressing room bathroom, and a study connected to a loft.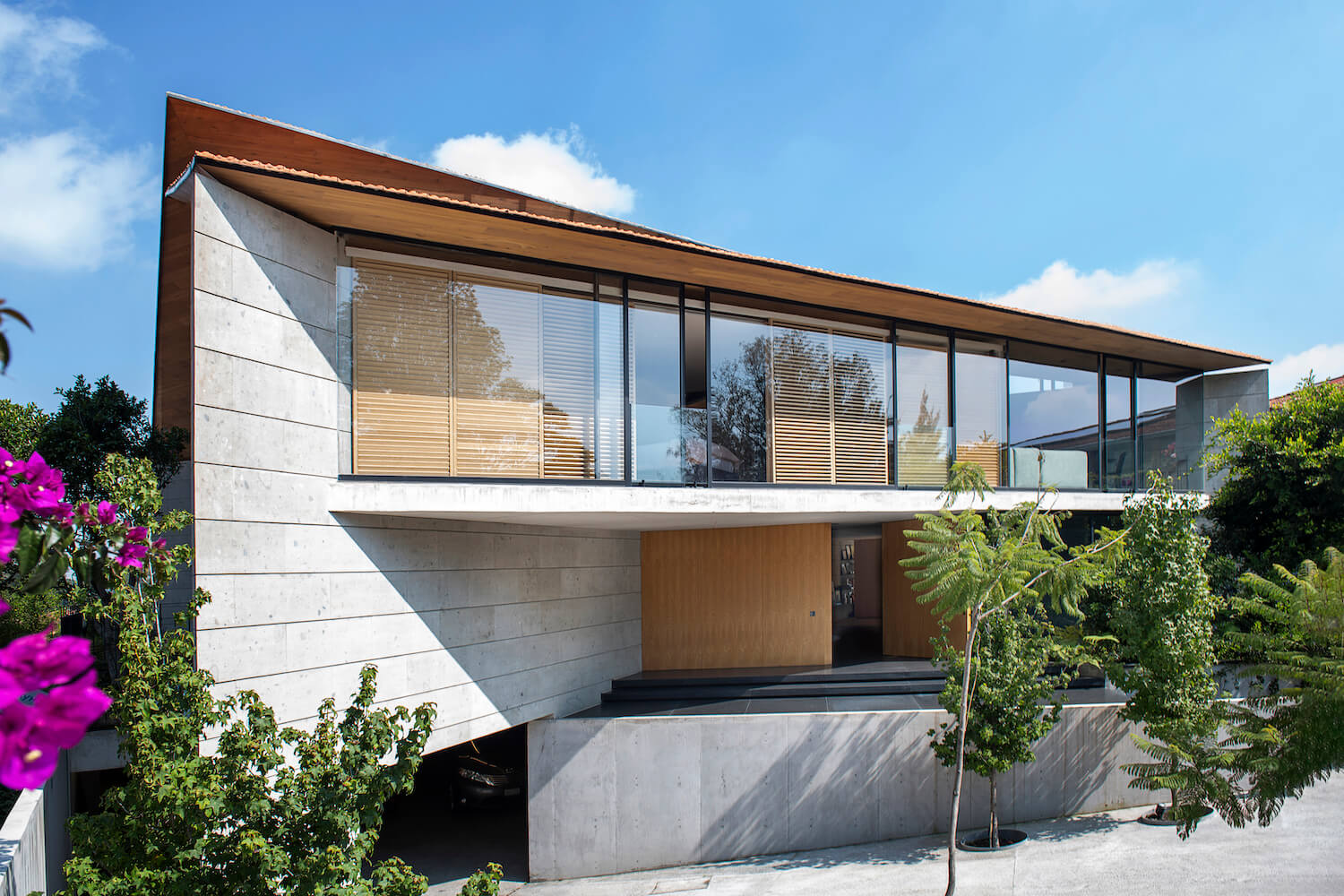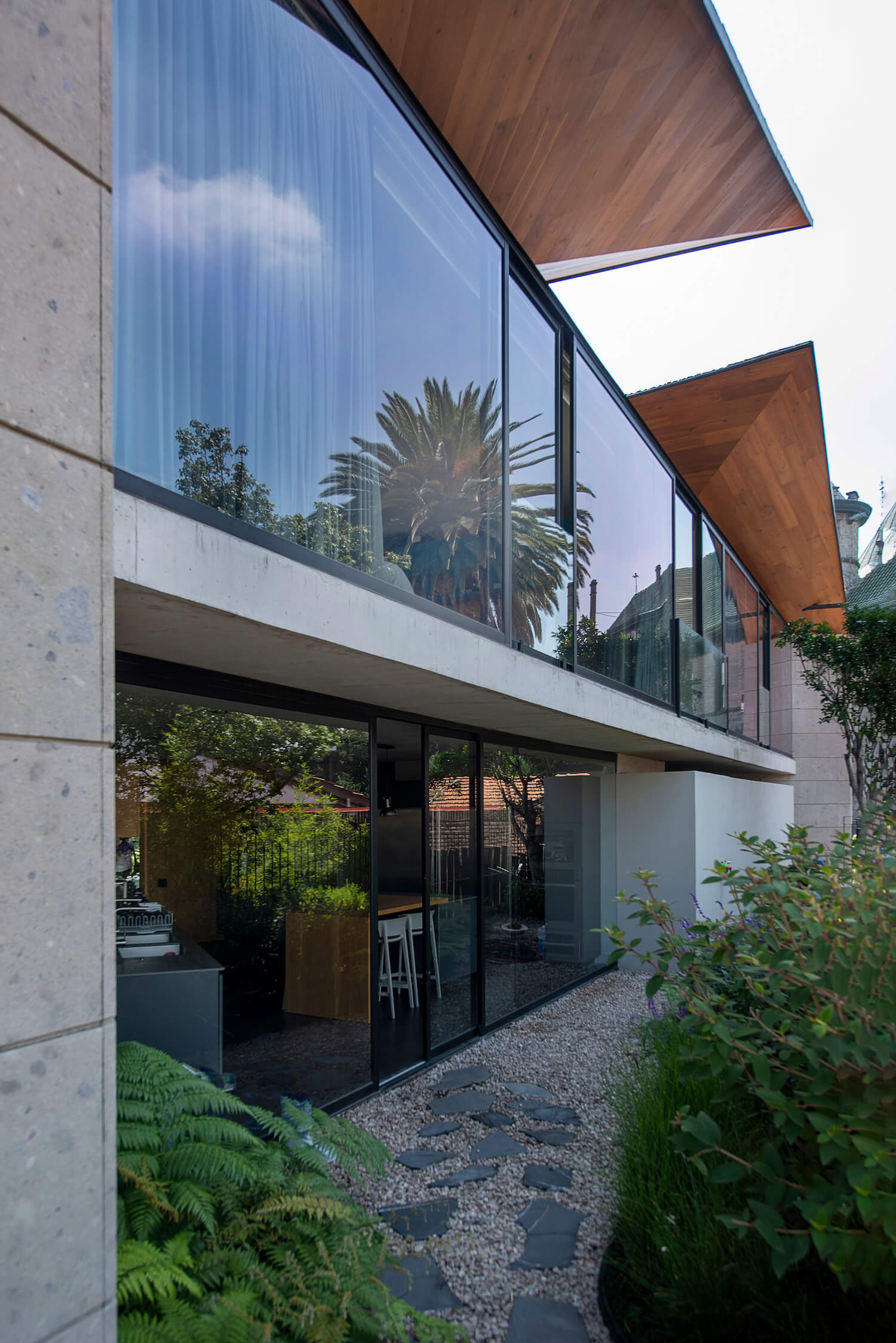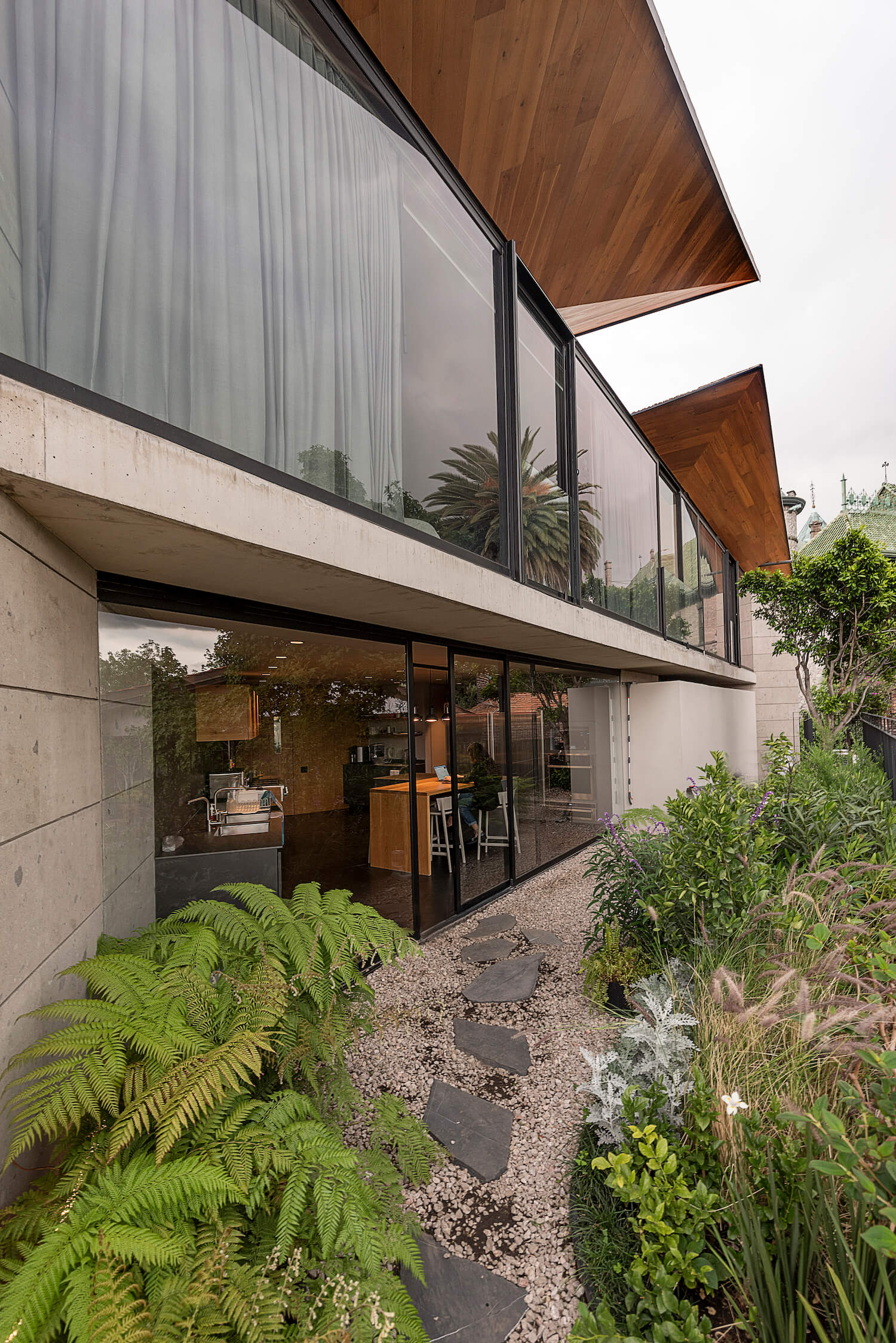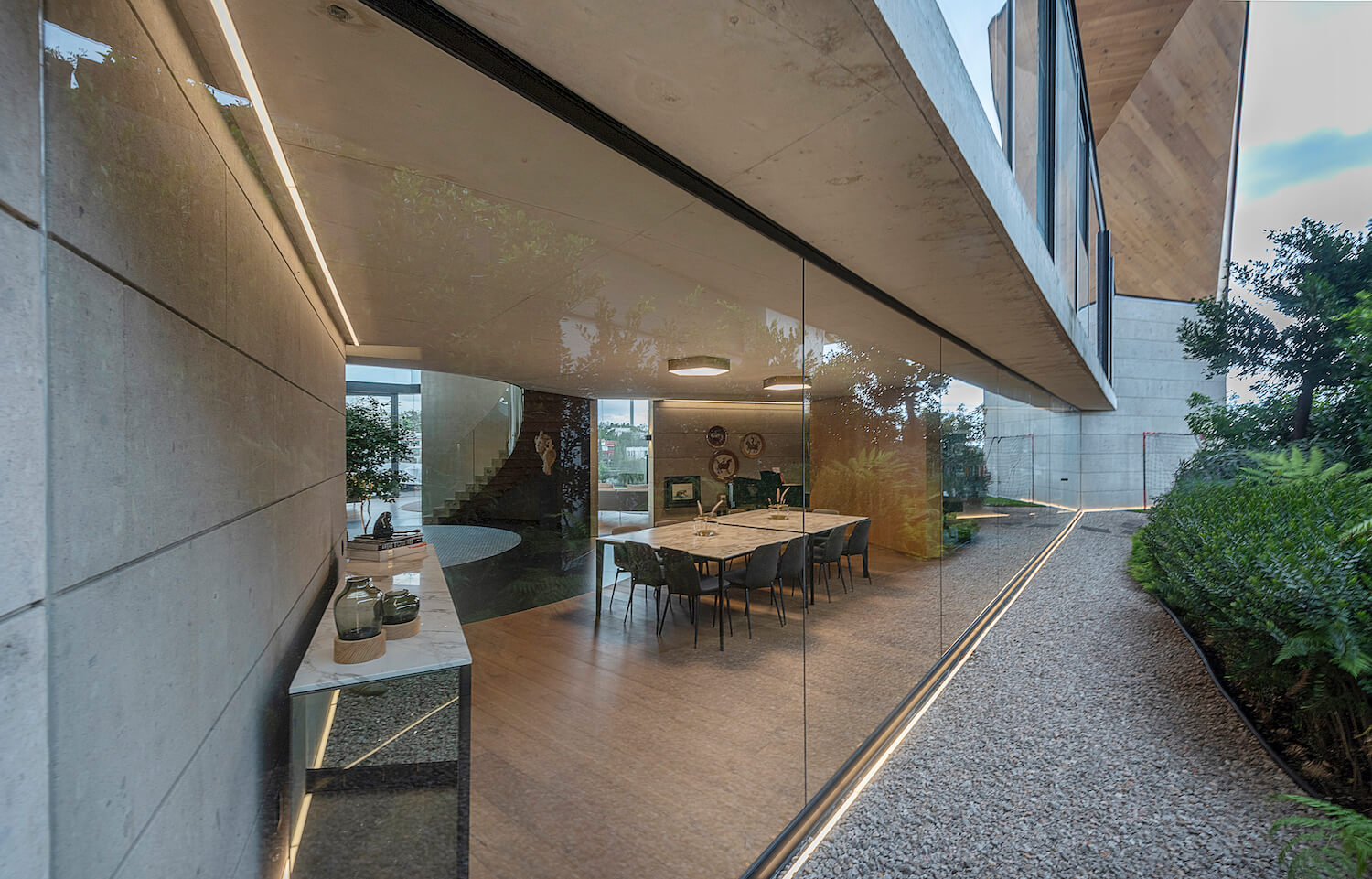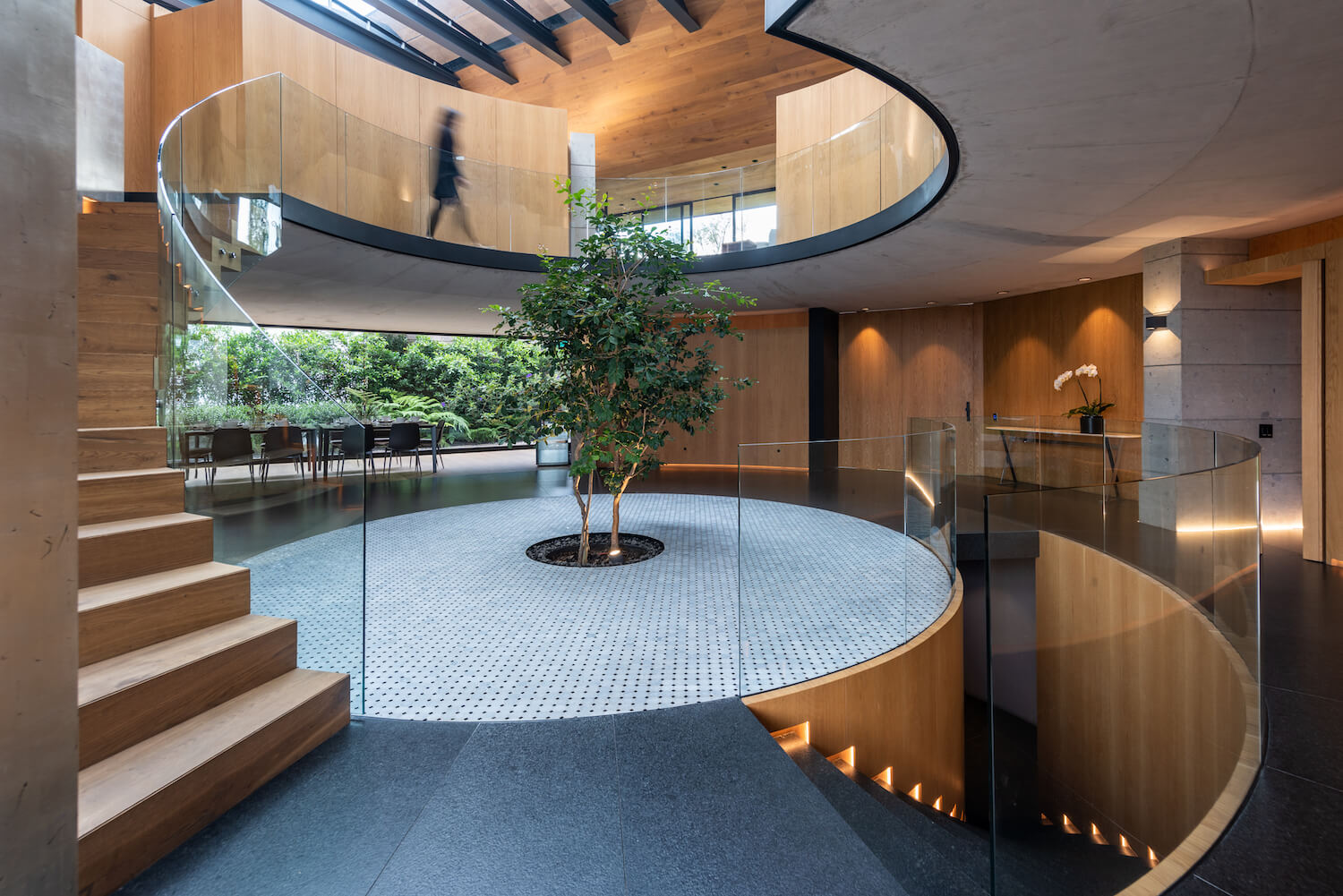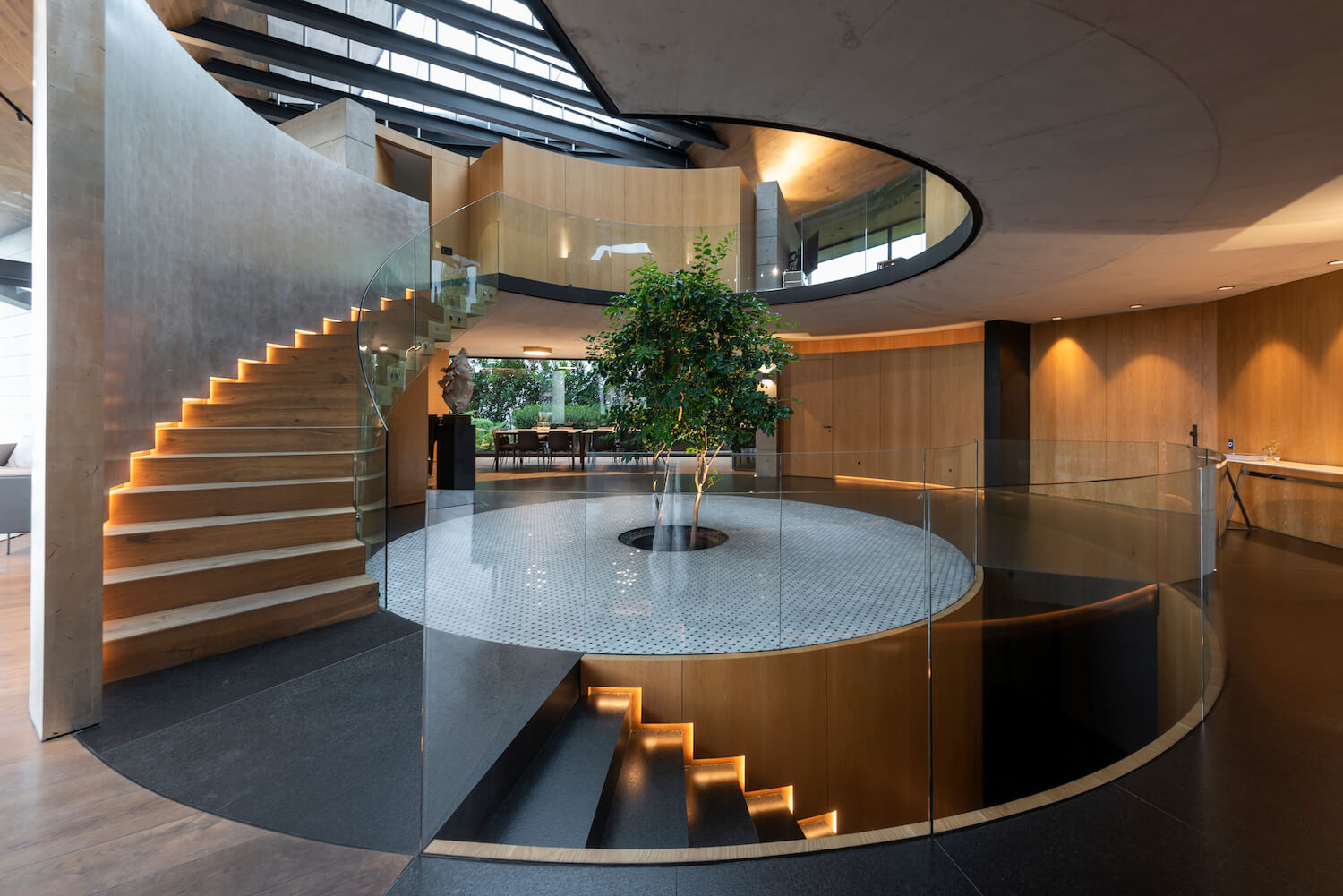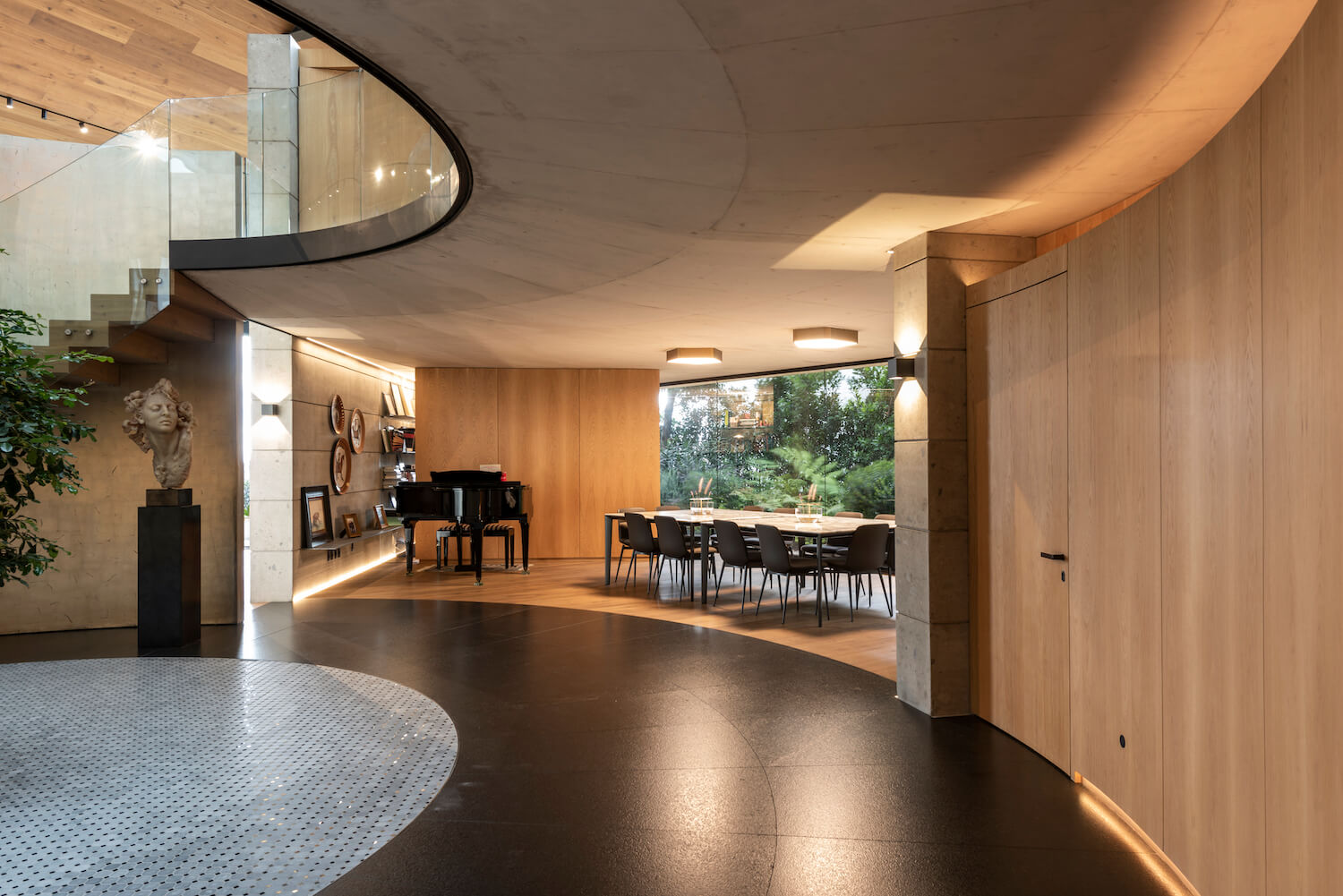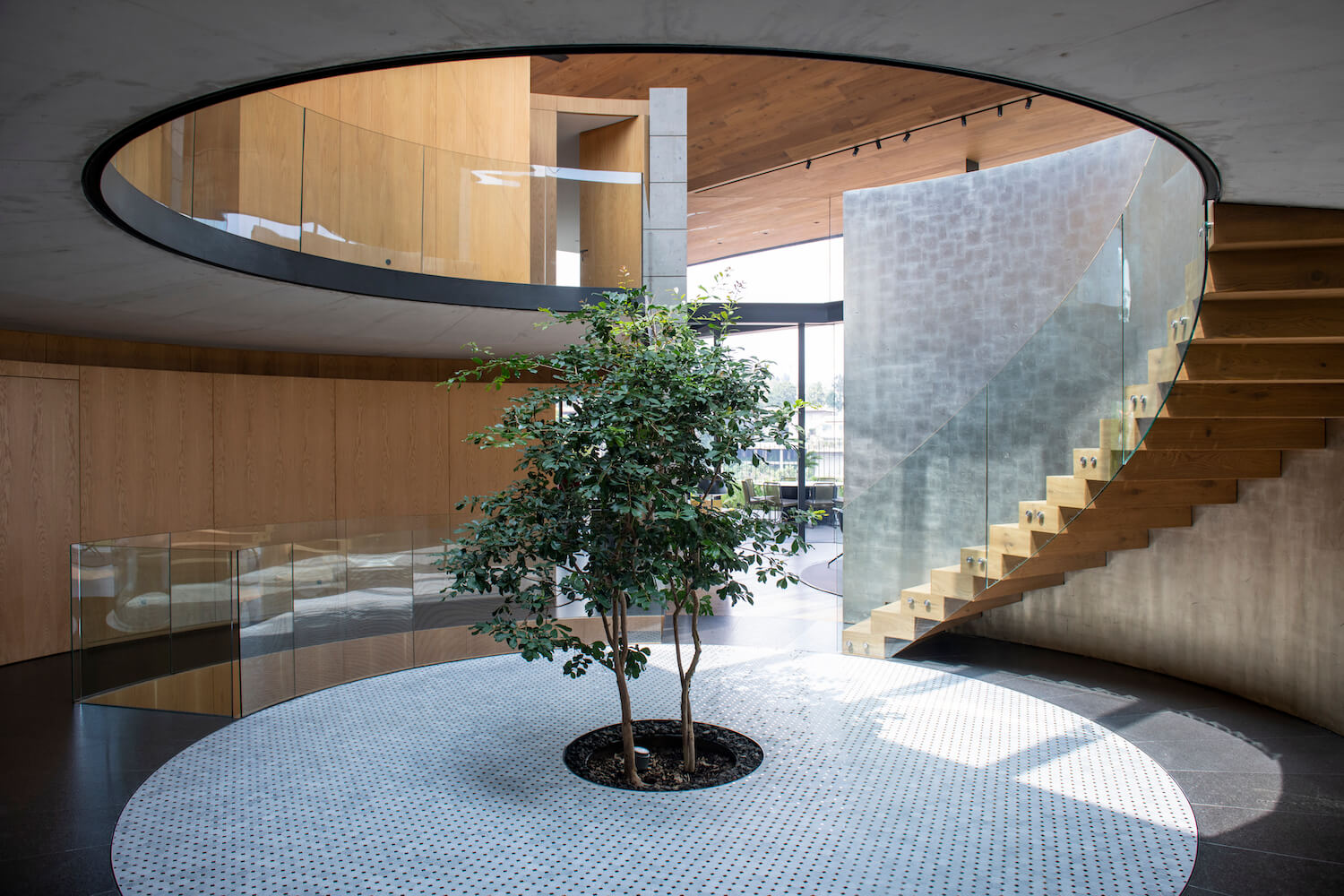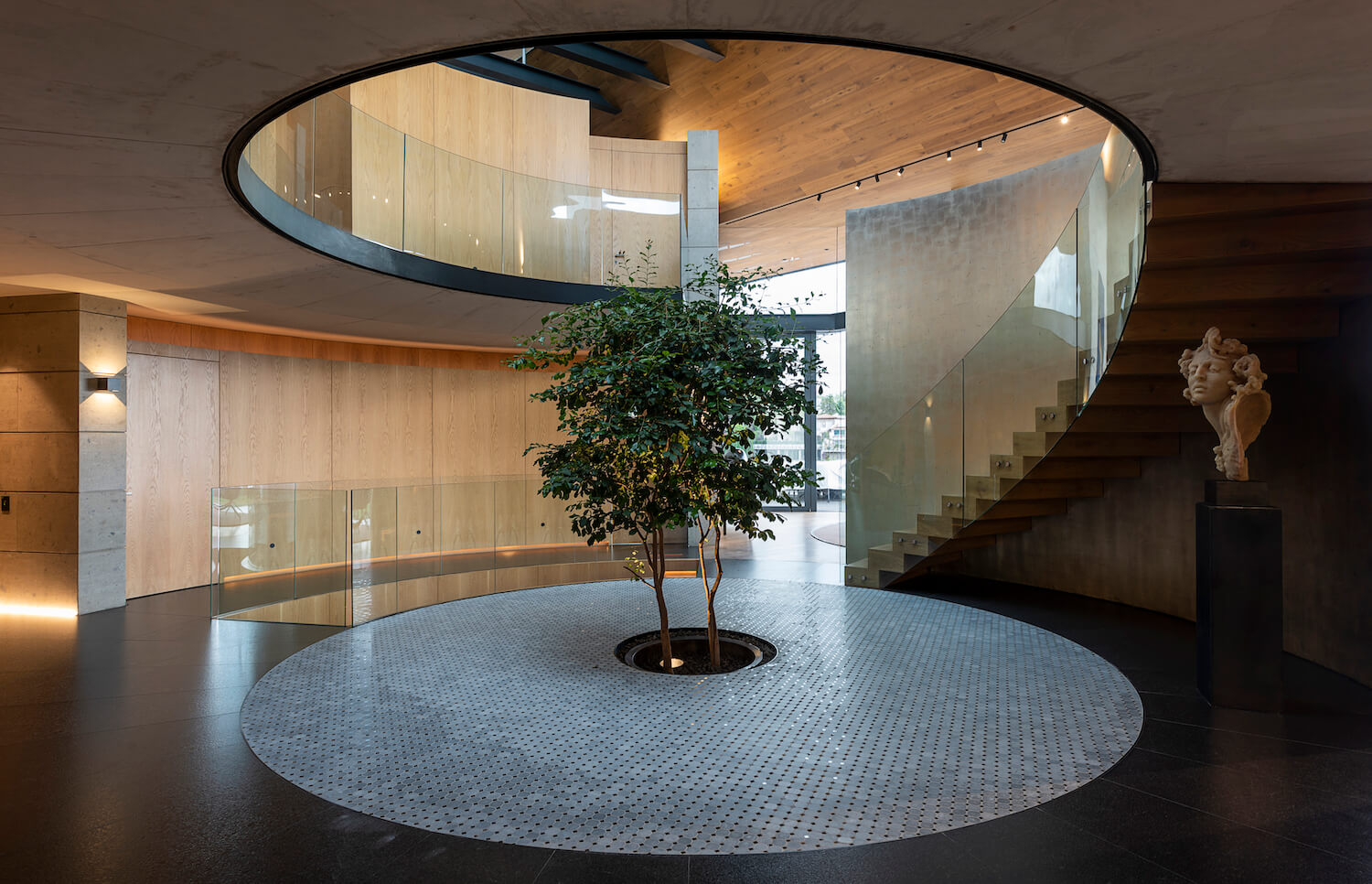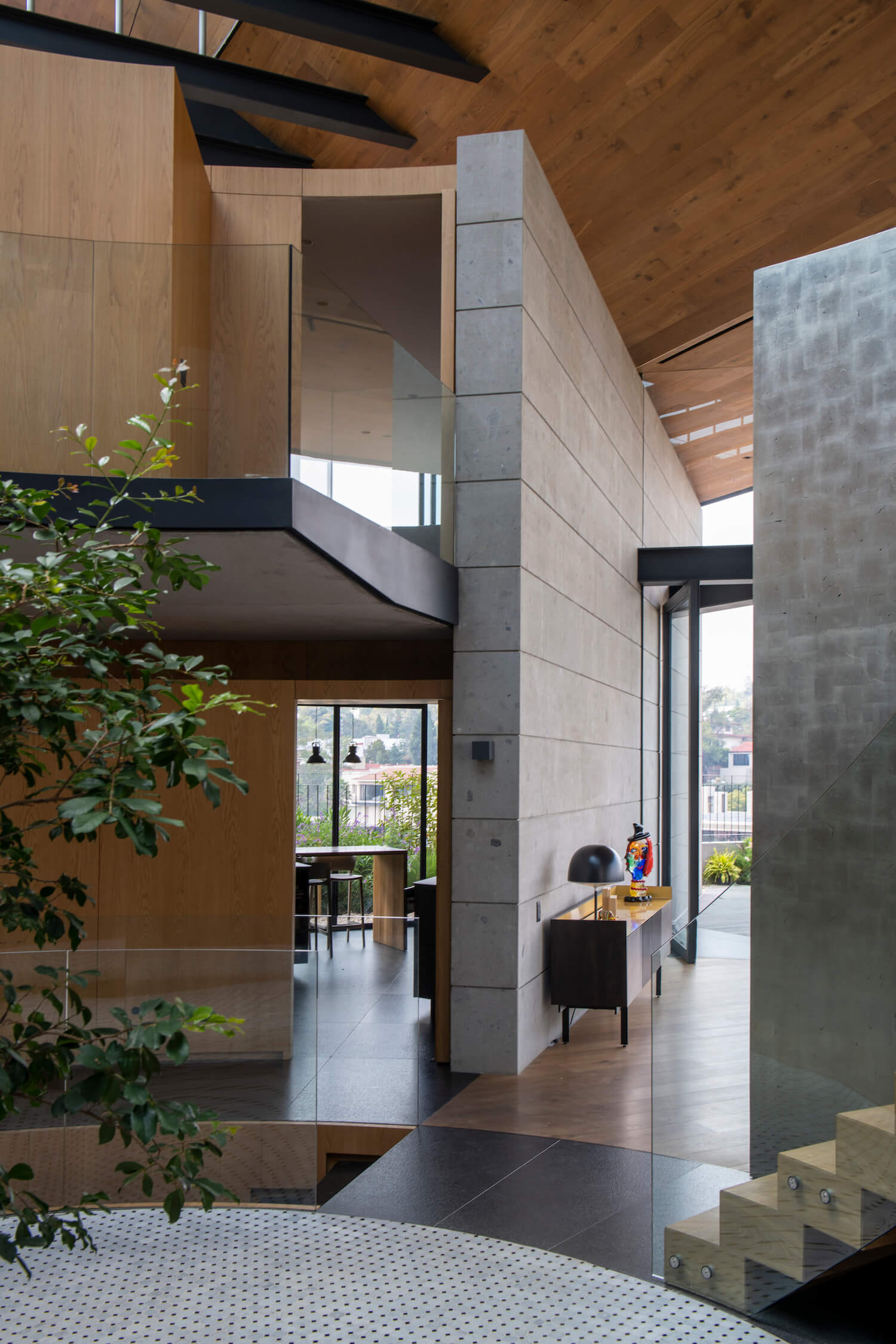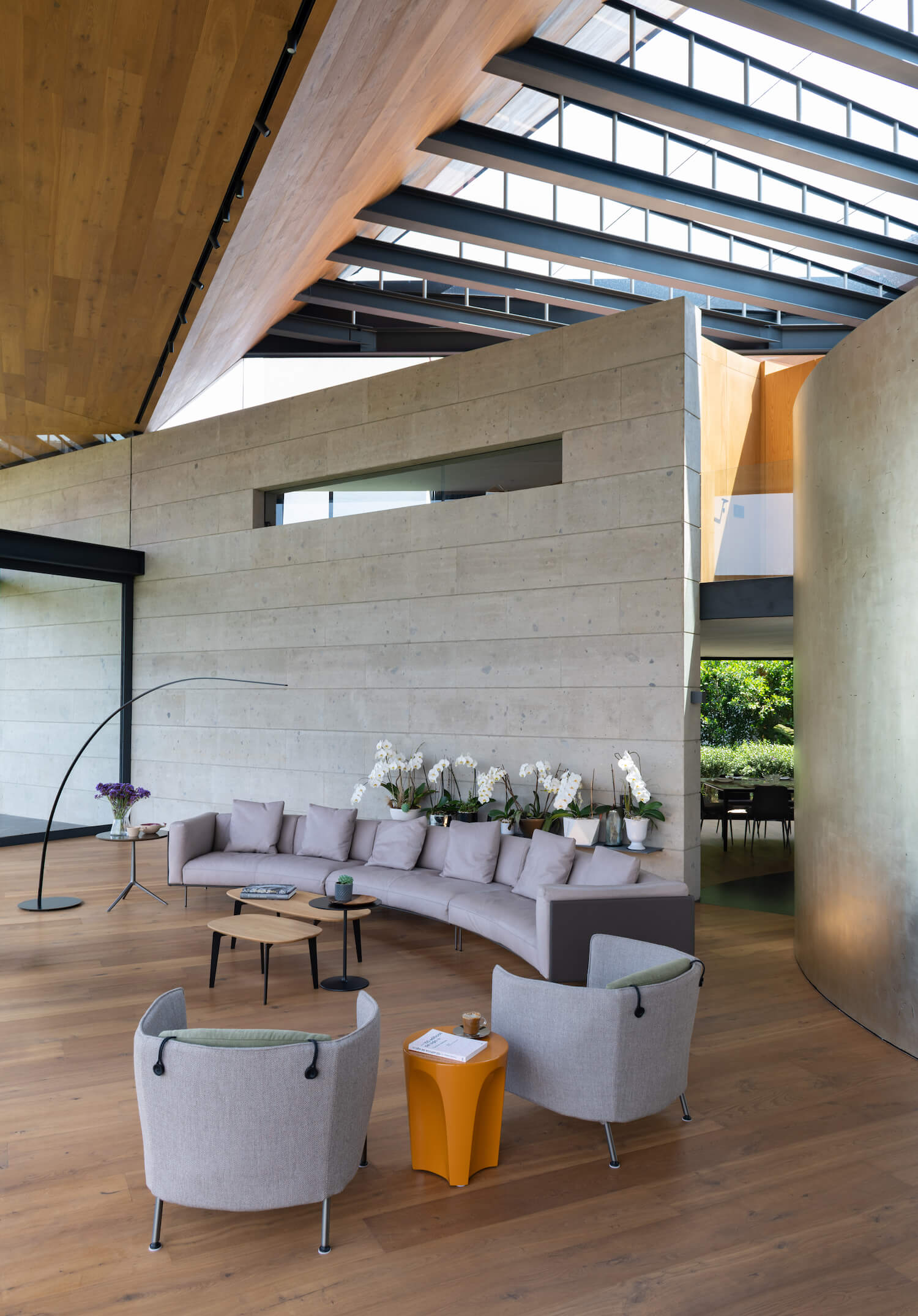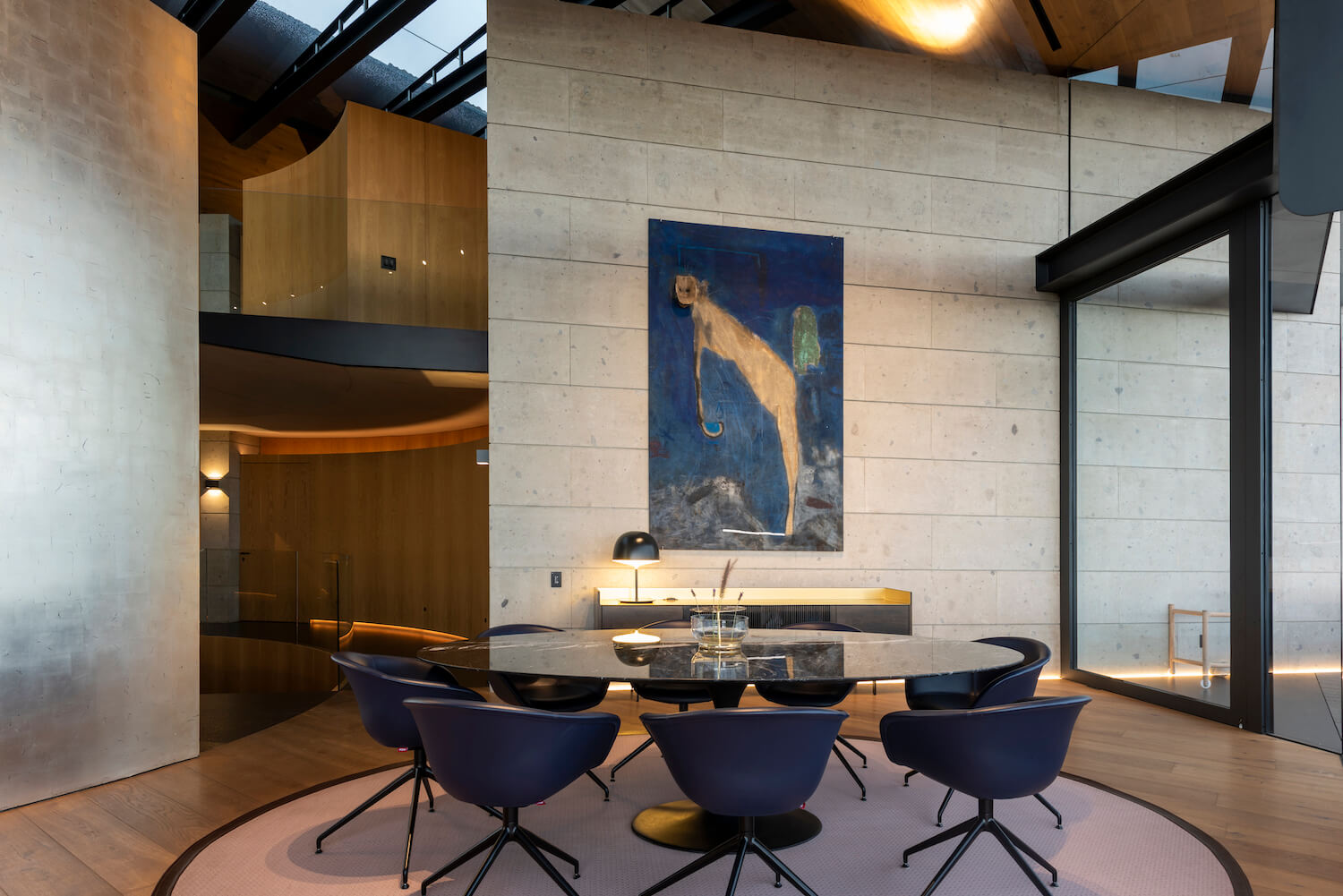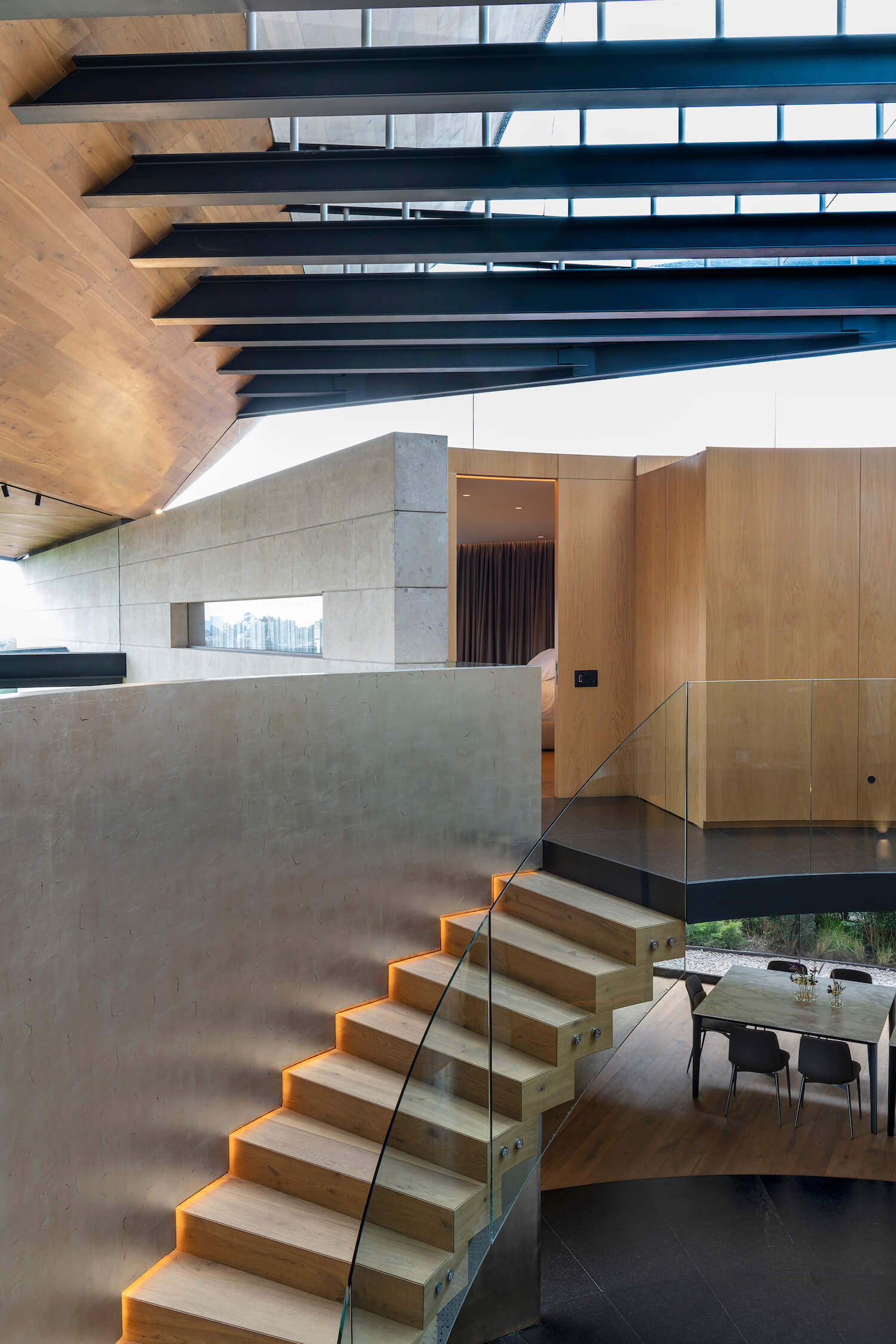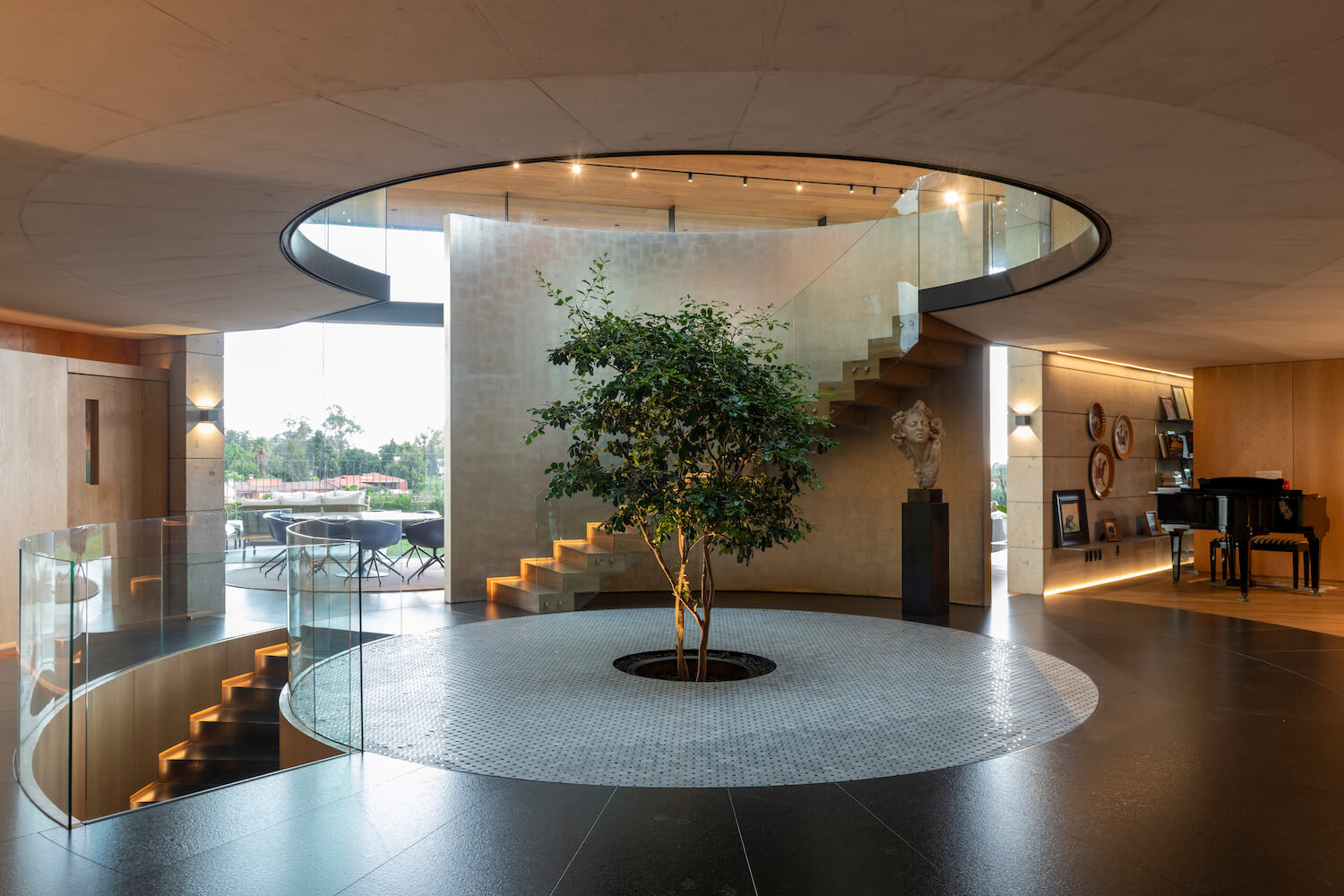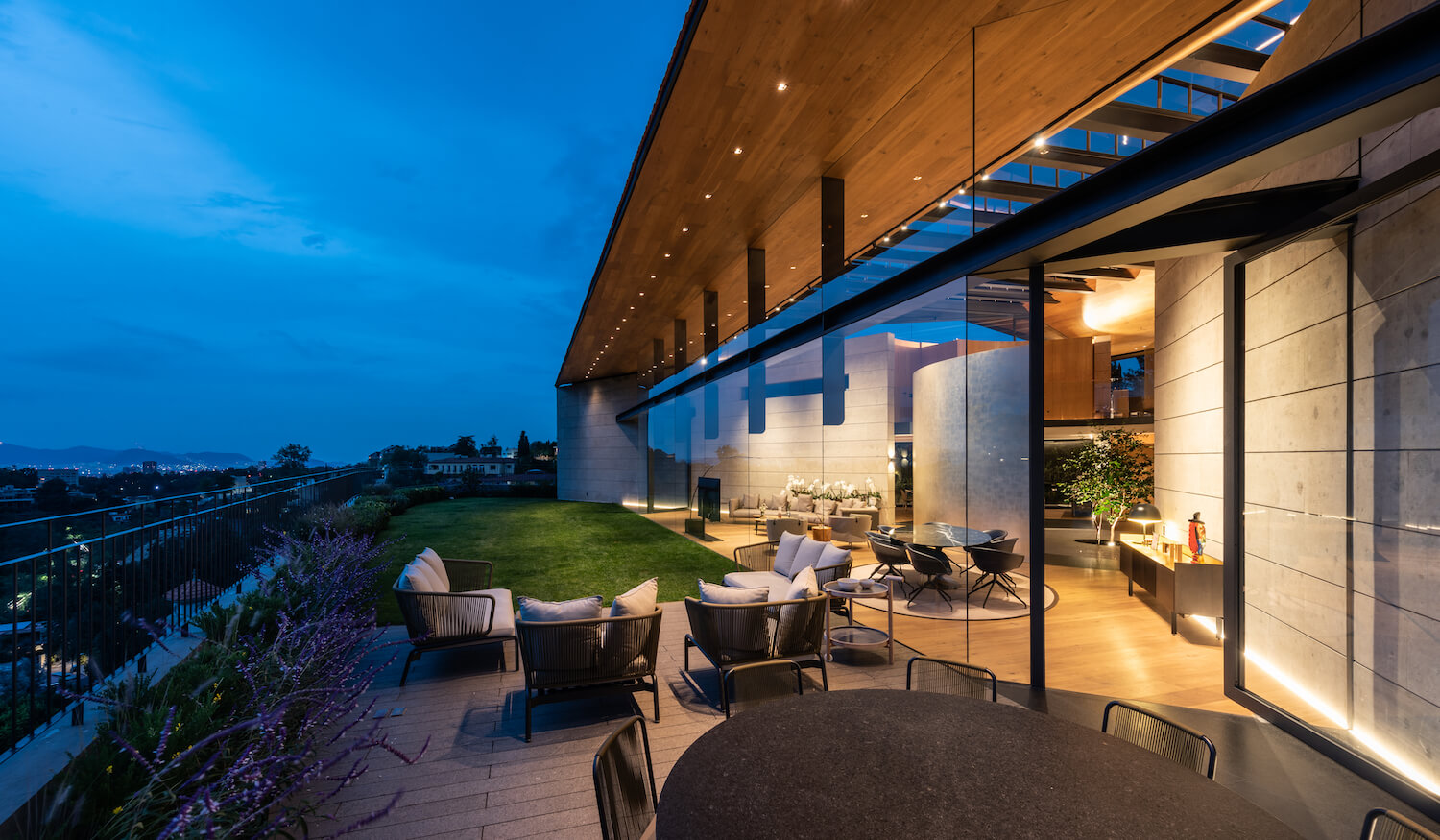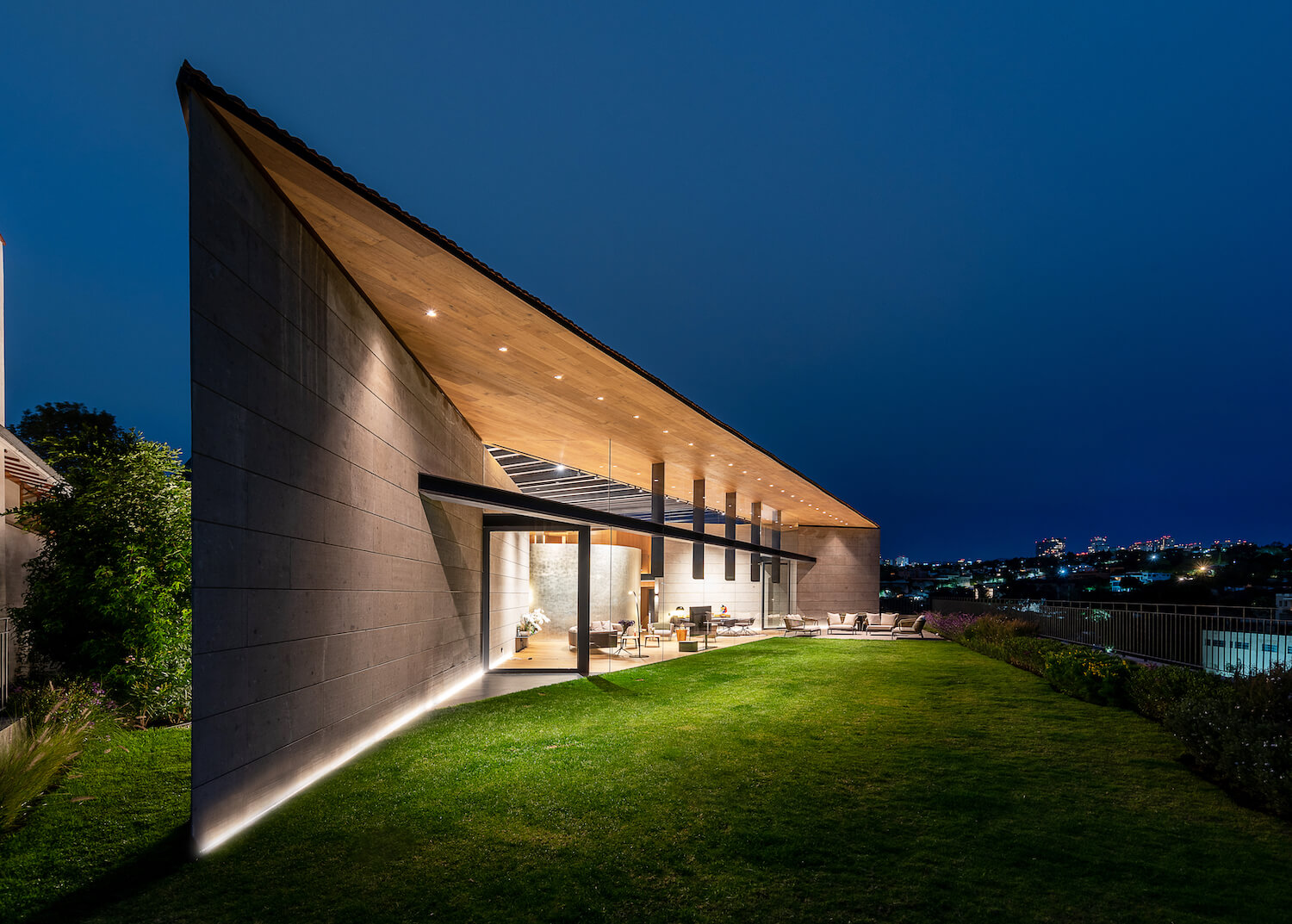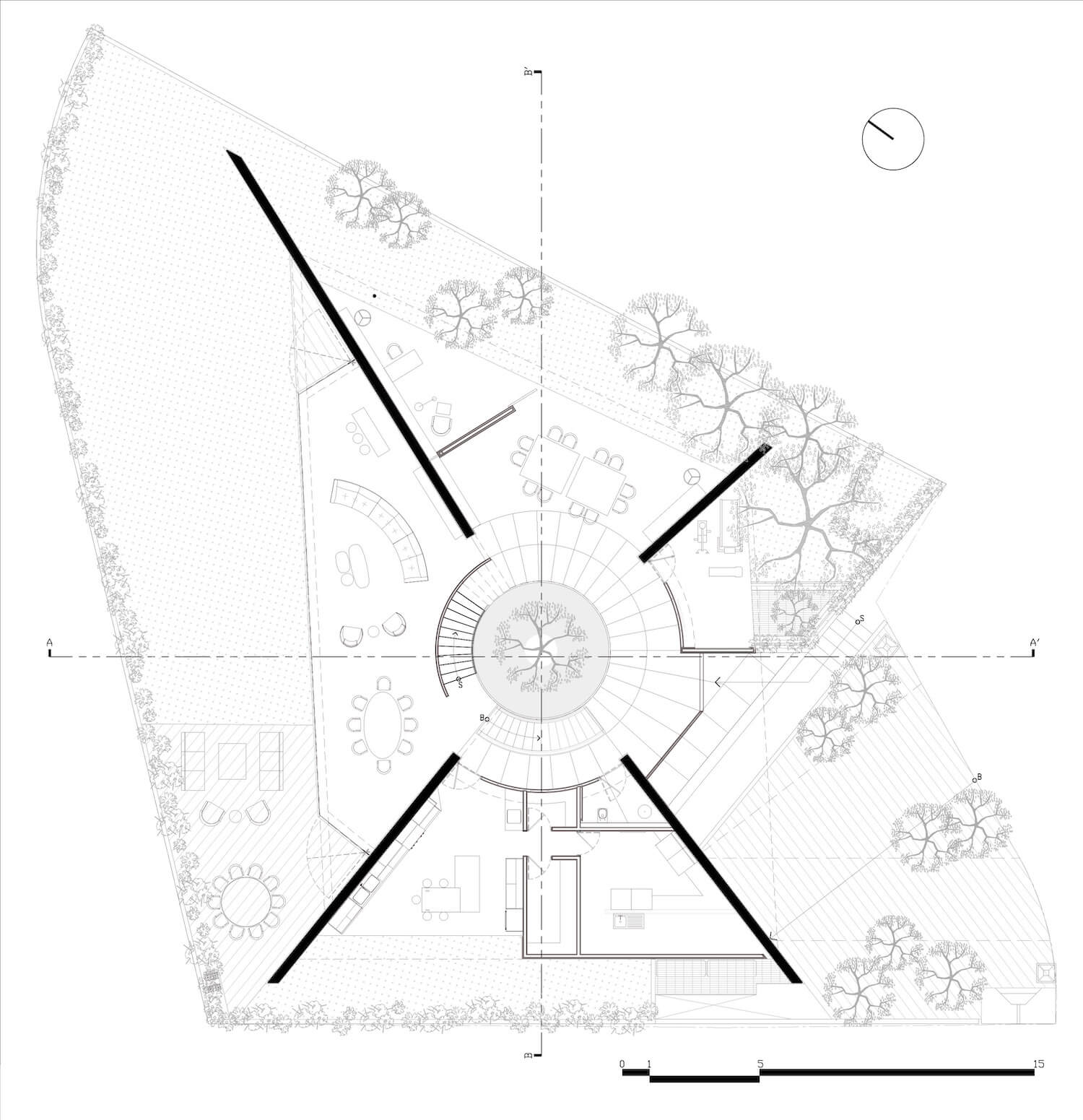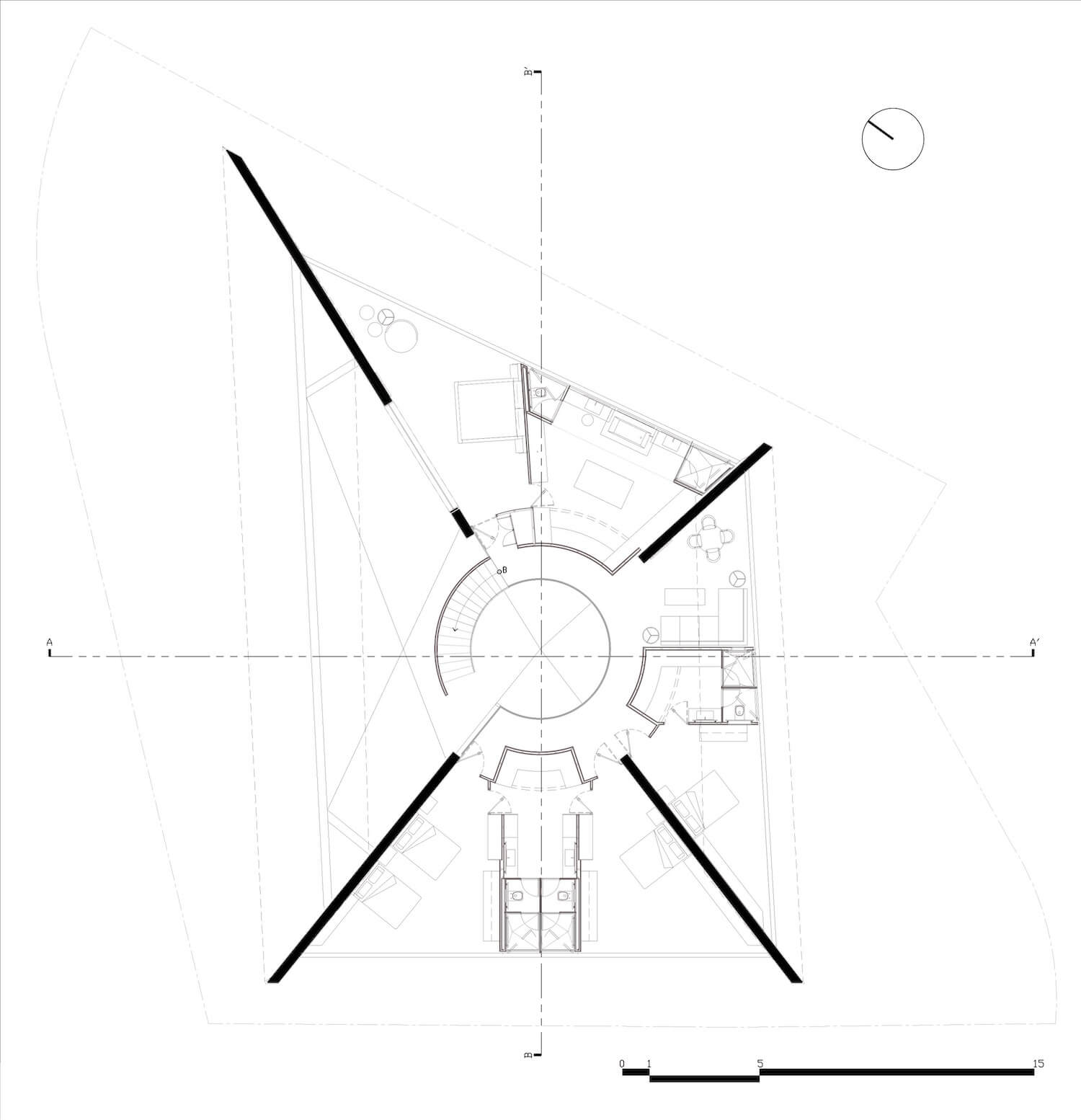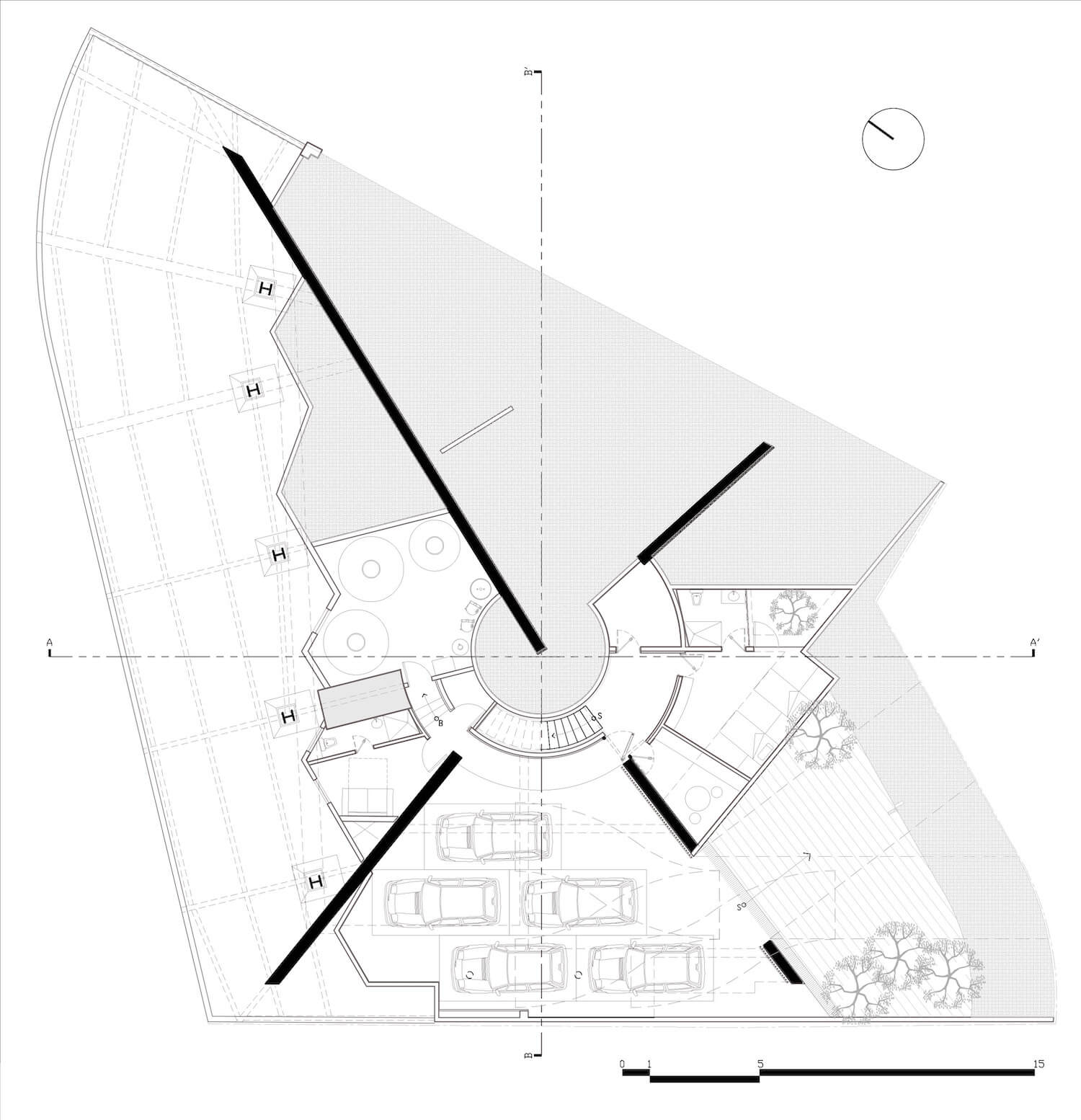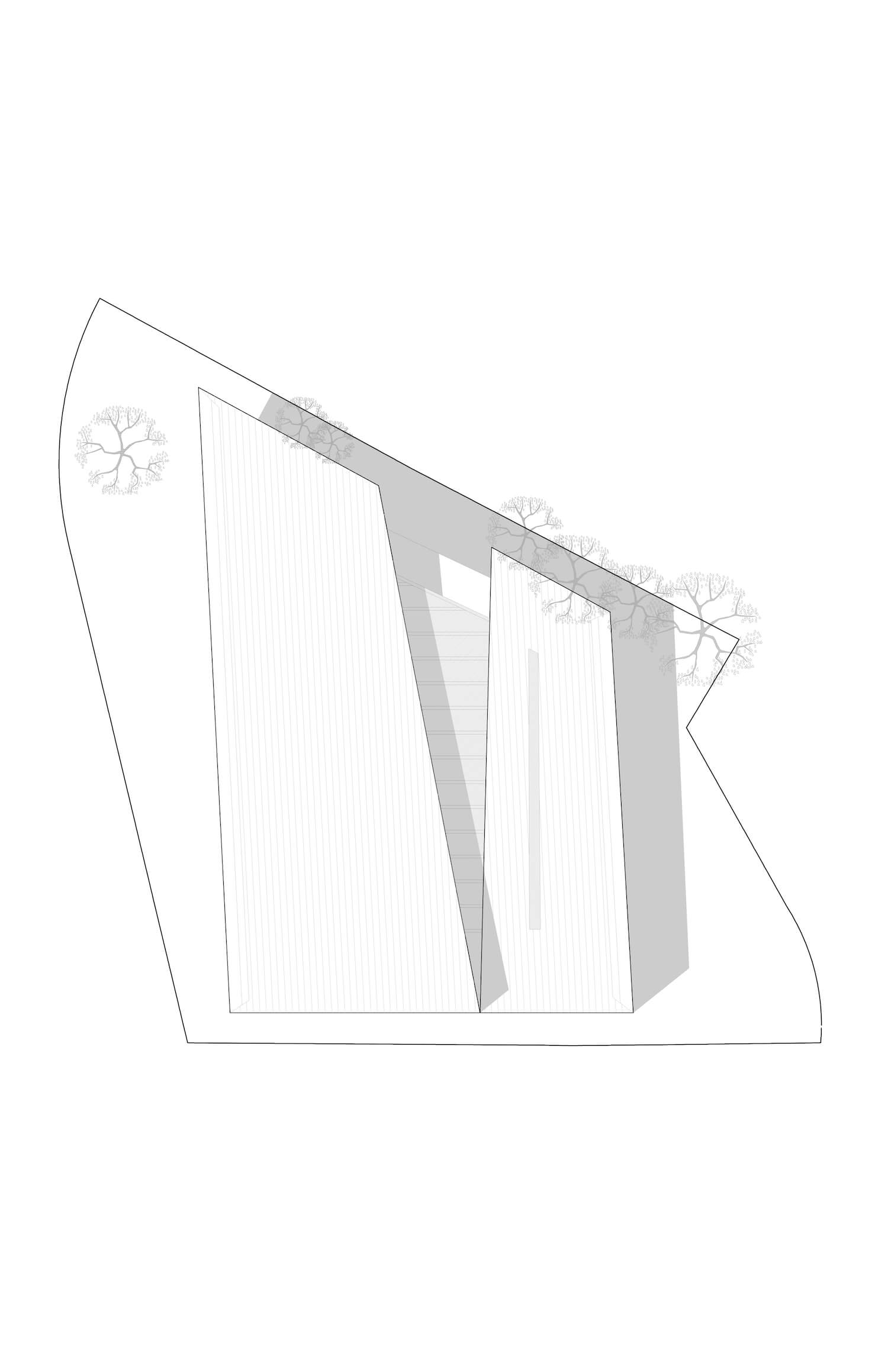 ---