QBO3 Arquitectos: Black Pearl House is a wonderful example of how modern architecture can harmoniously blend with the tropical environment. The design team focused on highlighting the purity of form through the use of rationalist features such as right angles and precise decompositions, creating visuals that integrate with the natural environment's highlights. The goal was to reinterpret the tropical lifestyle of the area, using streamlined and contemporary lines that blend the interior spaces with the landscape.
Located in the town of Cerro de San Juan in Guanacaste, Costa Rica, the house is surrounded by lush vegetation and offers breathtaking views of the sea. The architectural design captures the unique qualities of the area and maximizes the sea views from each of its spaces. Upon entering the house, one can feel the connection with its natural surroundings.
Local materials were employed in this project to achieve harmonious integration between architecture and the surrounding nature, without altering the natural aesthetics of the environment. The selection of these materials allowed for a seamless integration of nature and architecture in the environment without distortions. The access to the house through a natural stone path underlines the permeability of nature and its fusion with the building, achieving a harmonious and complementary relationship between architecture and nature.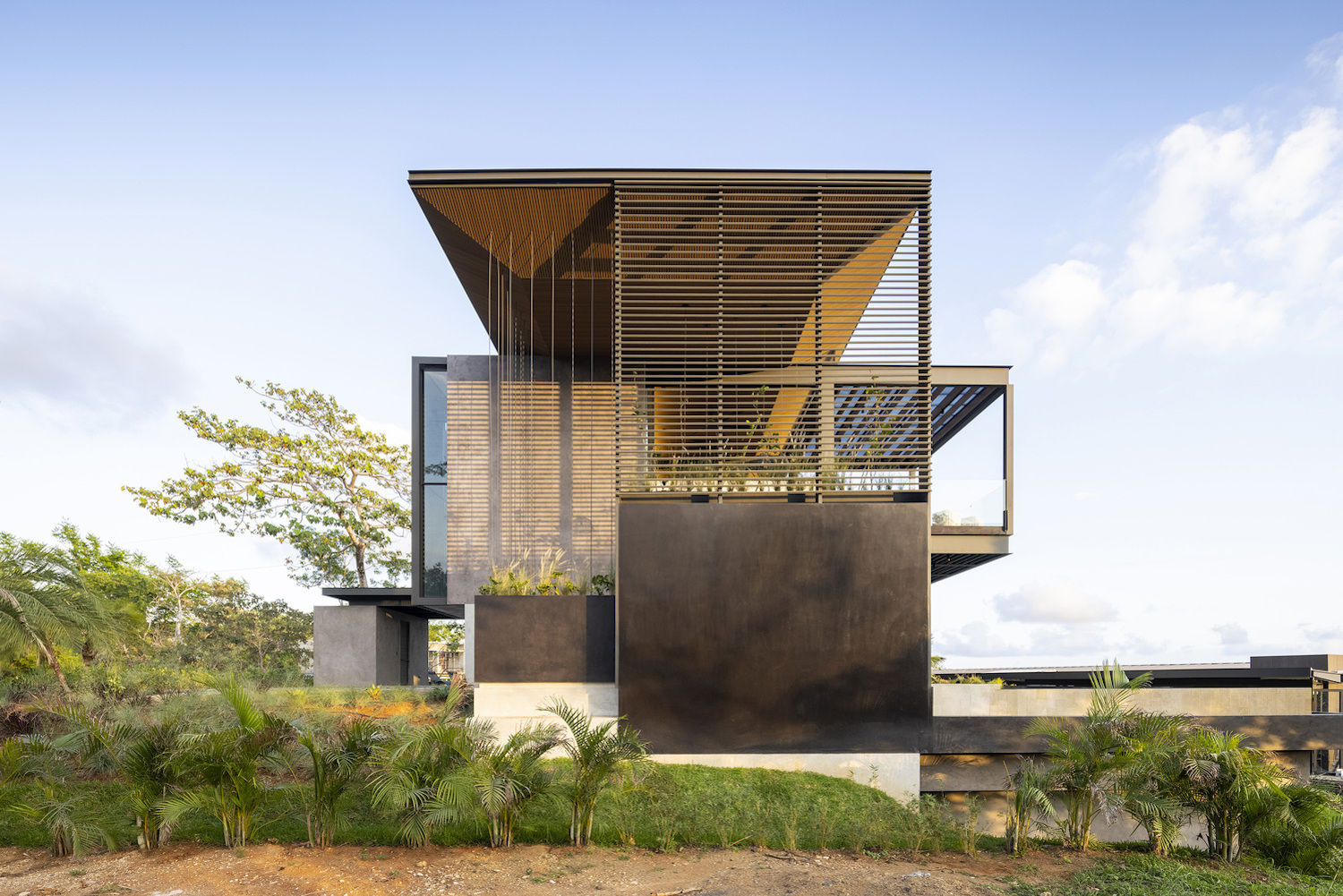 Black Pearl is designed to foster the well-being and connection of its inhabitants with the natural environment. The architectural design is based on a solid foundation and an innovative vision to efficiently integrate nature and architecture. The terrace, with a double height, is a space where residents can enjoy an unparalleled view of the sea and the surrounding natural environment. The combination of solid walls and wide horizontal and vertical openings characterize the design of this house. The careful application of innovative micro - cement techniques, along with the elegant and subtle use of metal and glass, results in a harmonious fusion of materials and textures that bring a modern and tropical feel to the structure.
The terrace is designed to be a place where residents can relax and enjoy the connection with nature, promoting their physical and mental well-being. Its structure is intended to seamlessly integrate with the natural environment, creating a sense of spaciousness and freshness. The architectural details of the terrace add to the pleasant experience of relaxation and connection with nature.
This project is a contemporary tropical oasis that exceptionally combines modern architecture and nature. From its location to its architectural design and material selection, everything was focused on achieving sustainable integration with the natural environment and promoting the well-being of its inhabitants. It is an outstanding example of how architecture can harmoniously and respectfully blend with nature.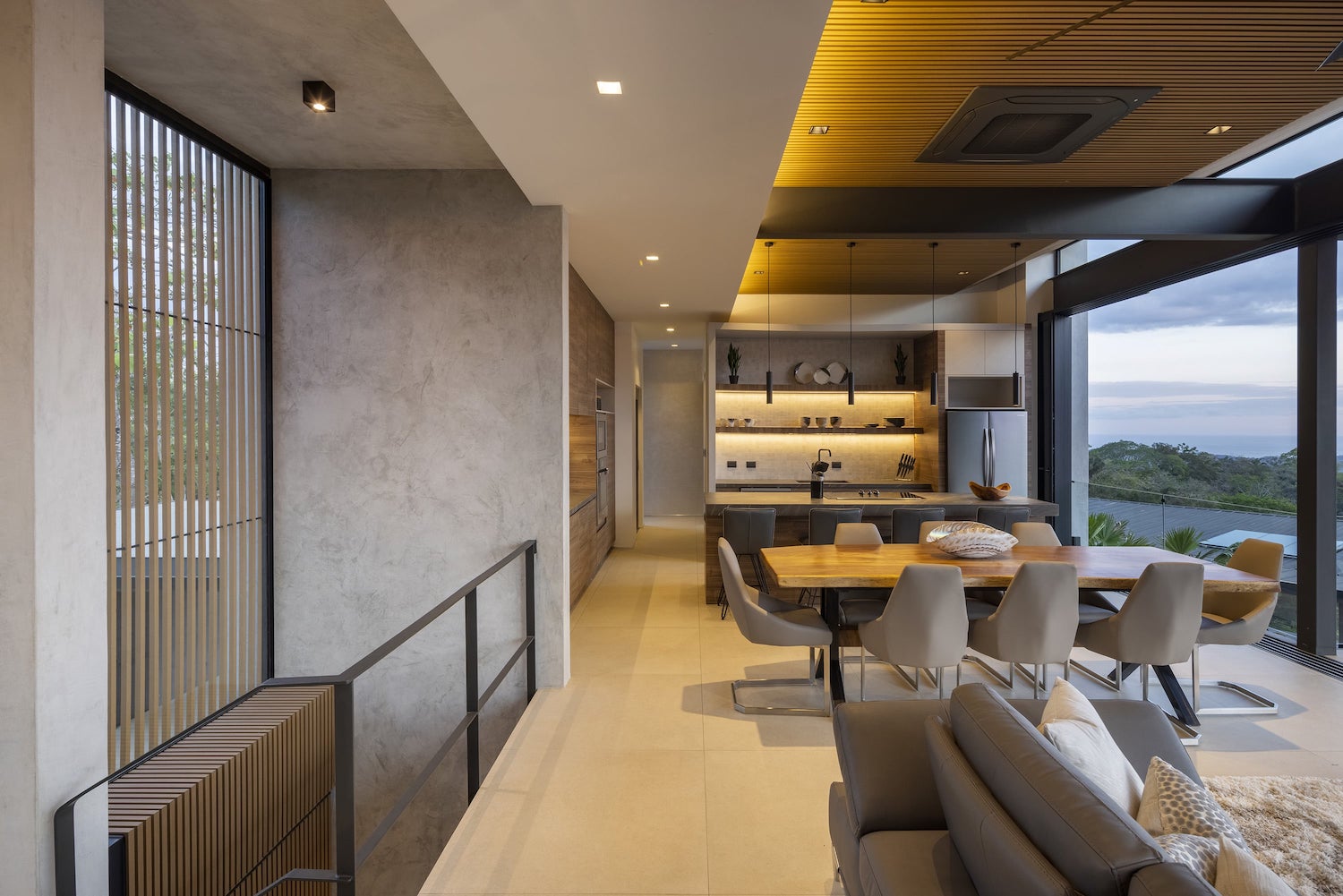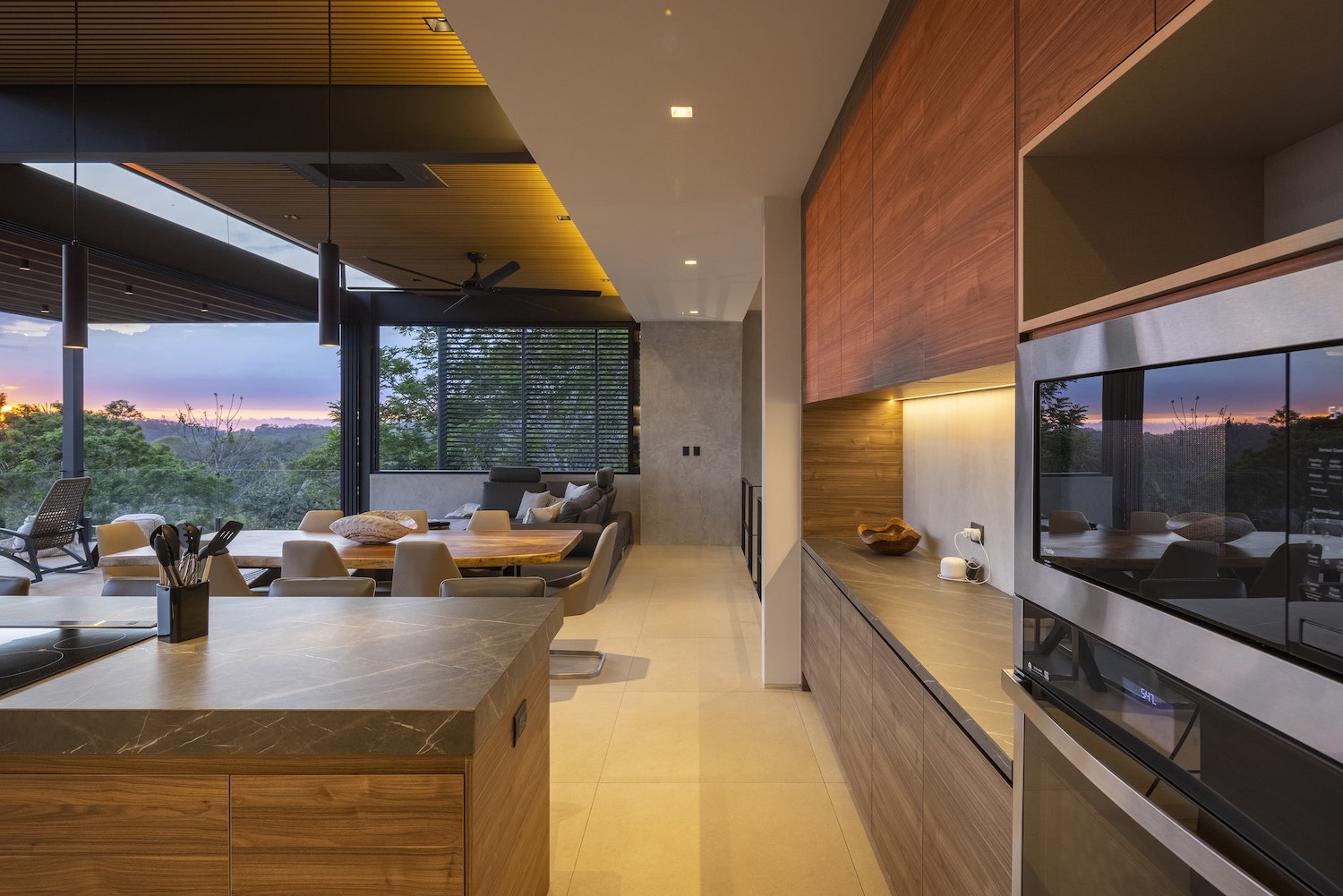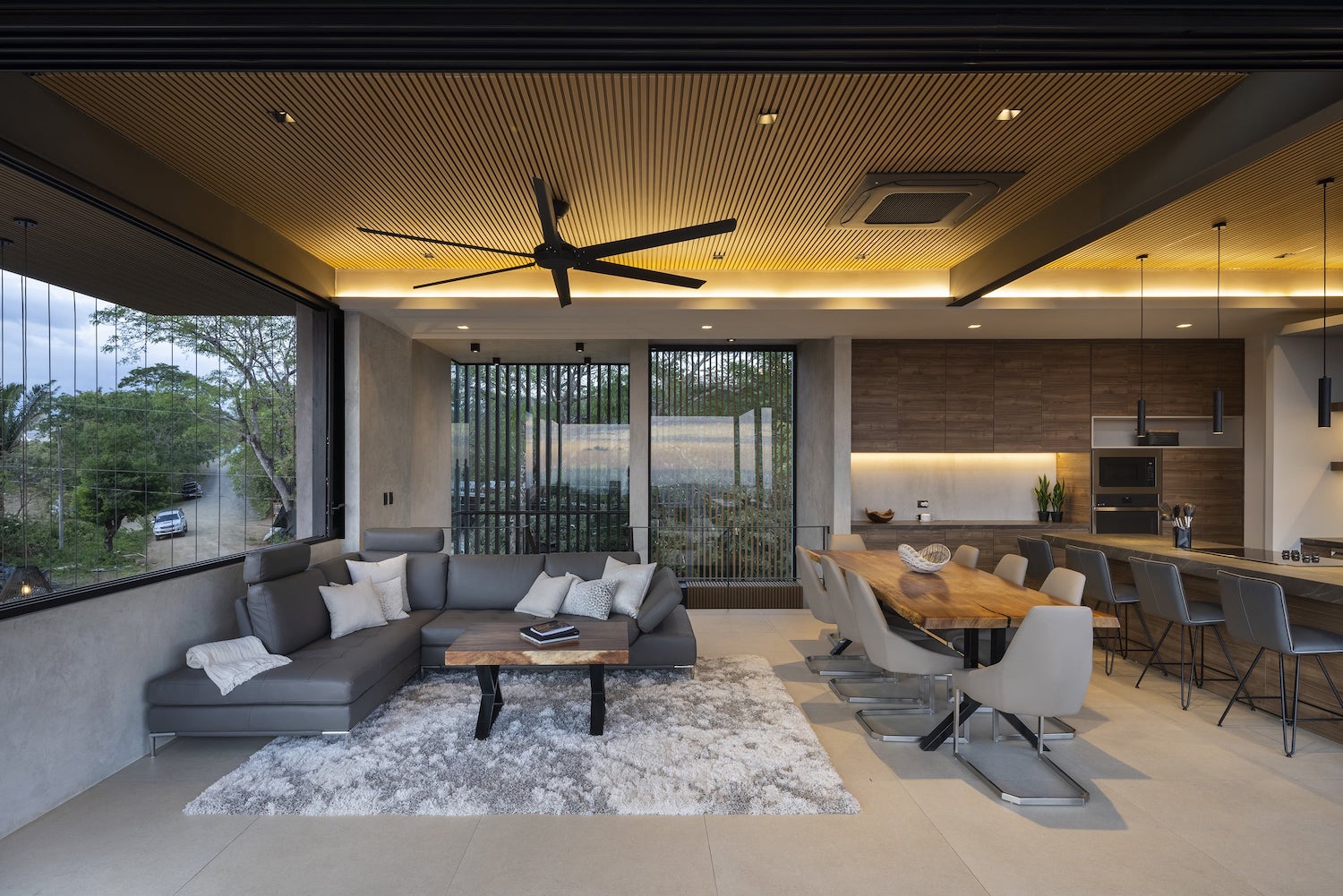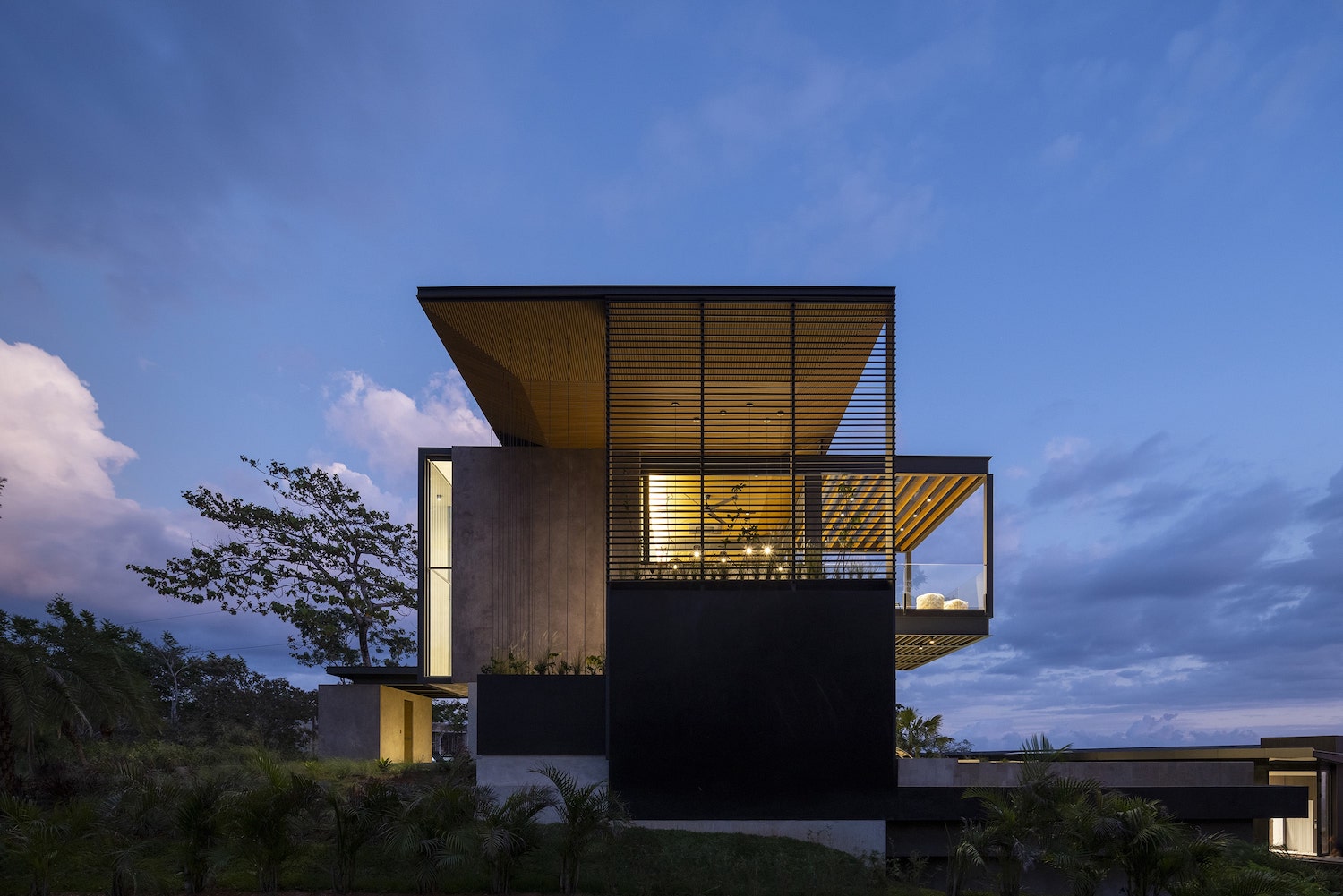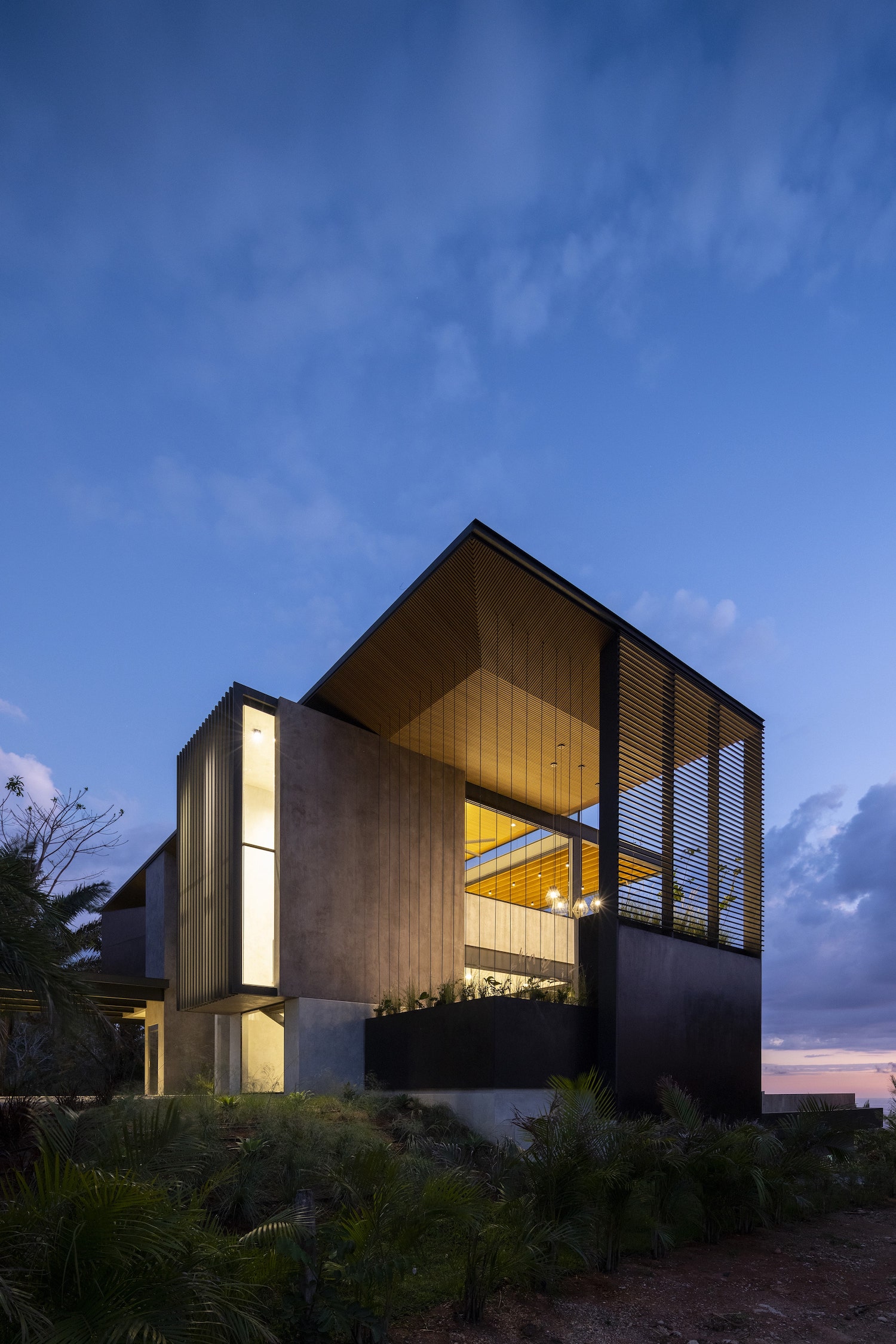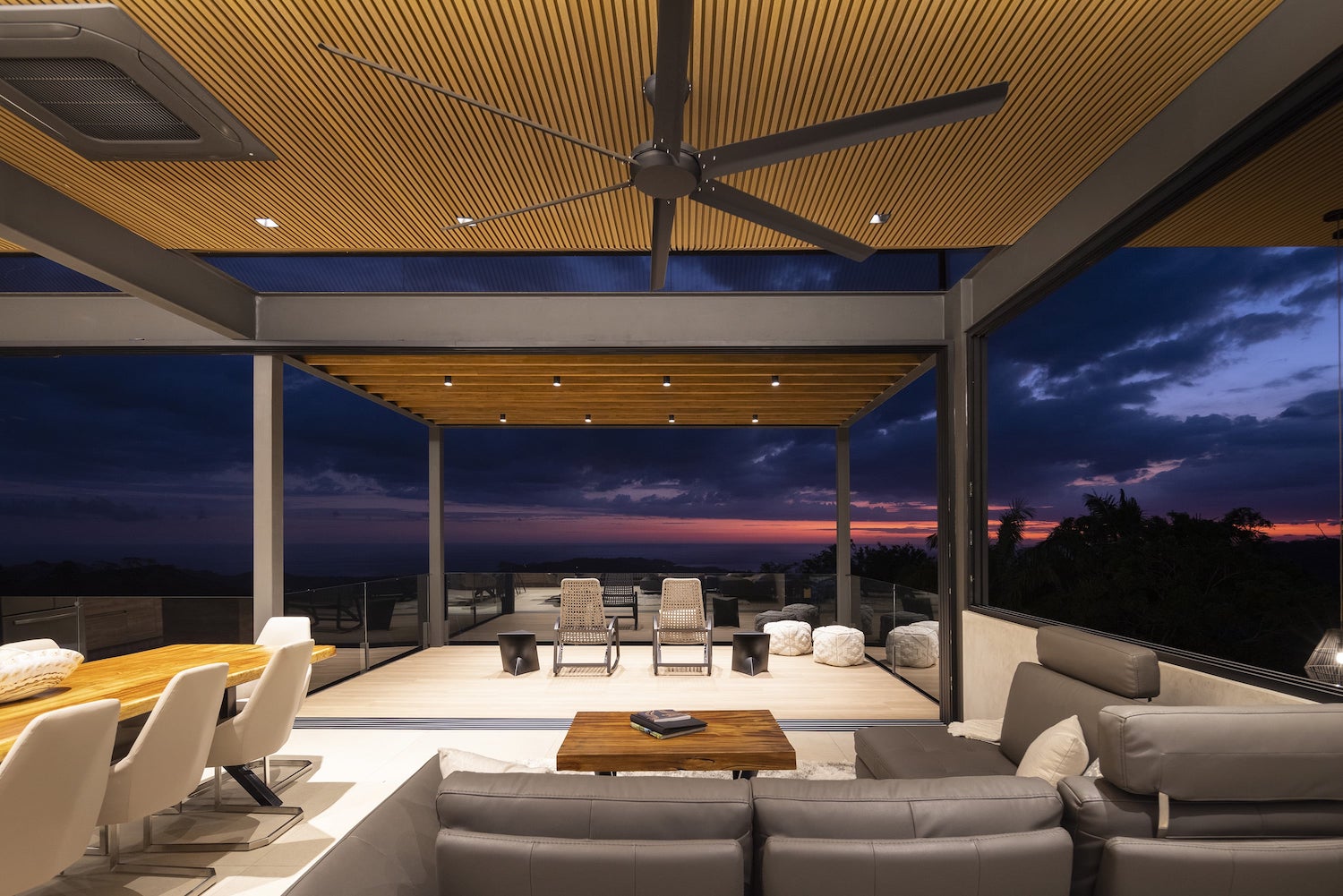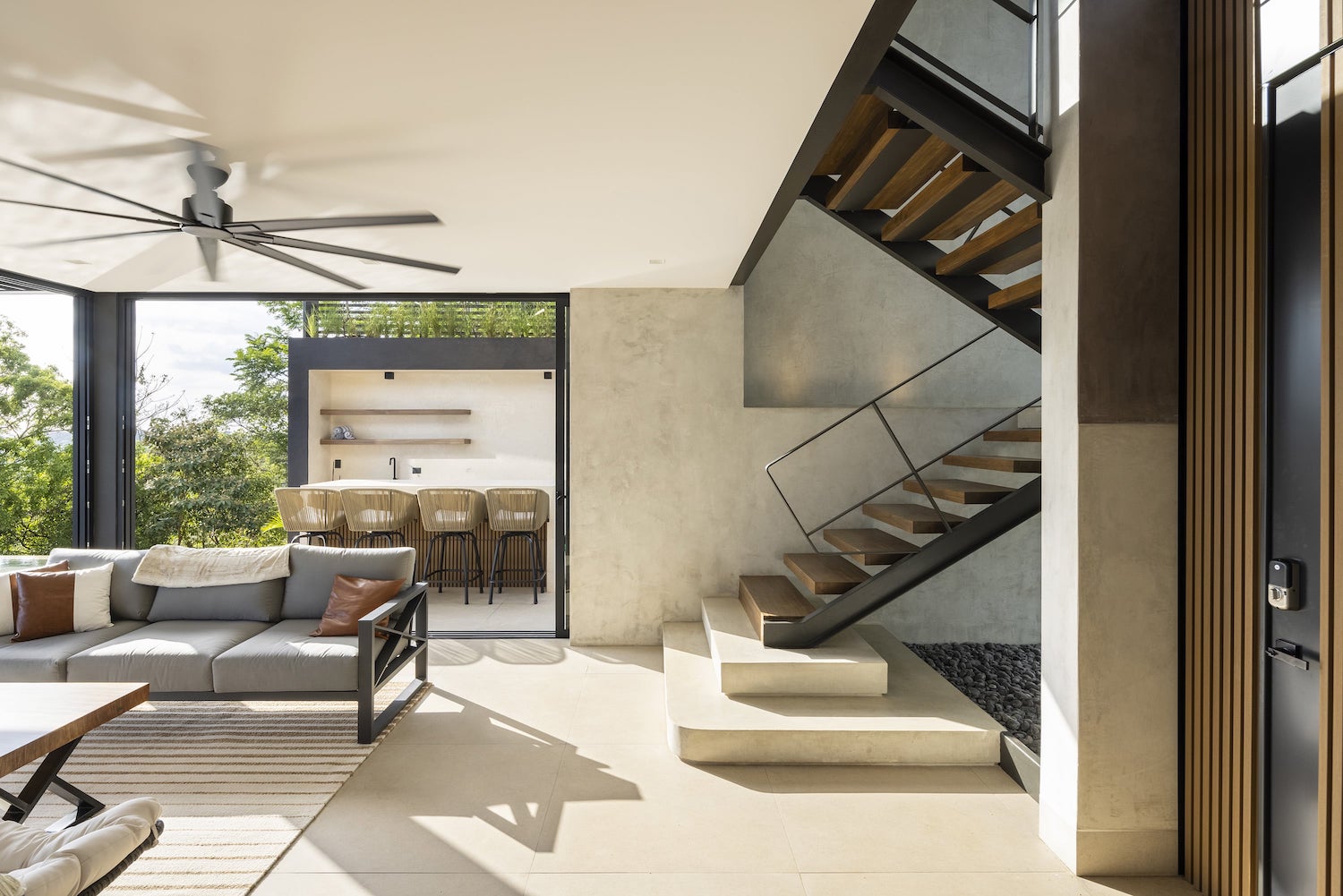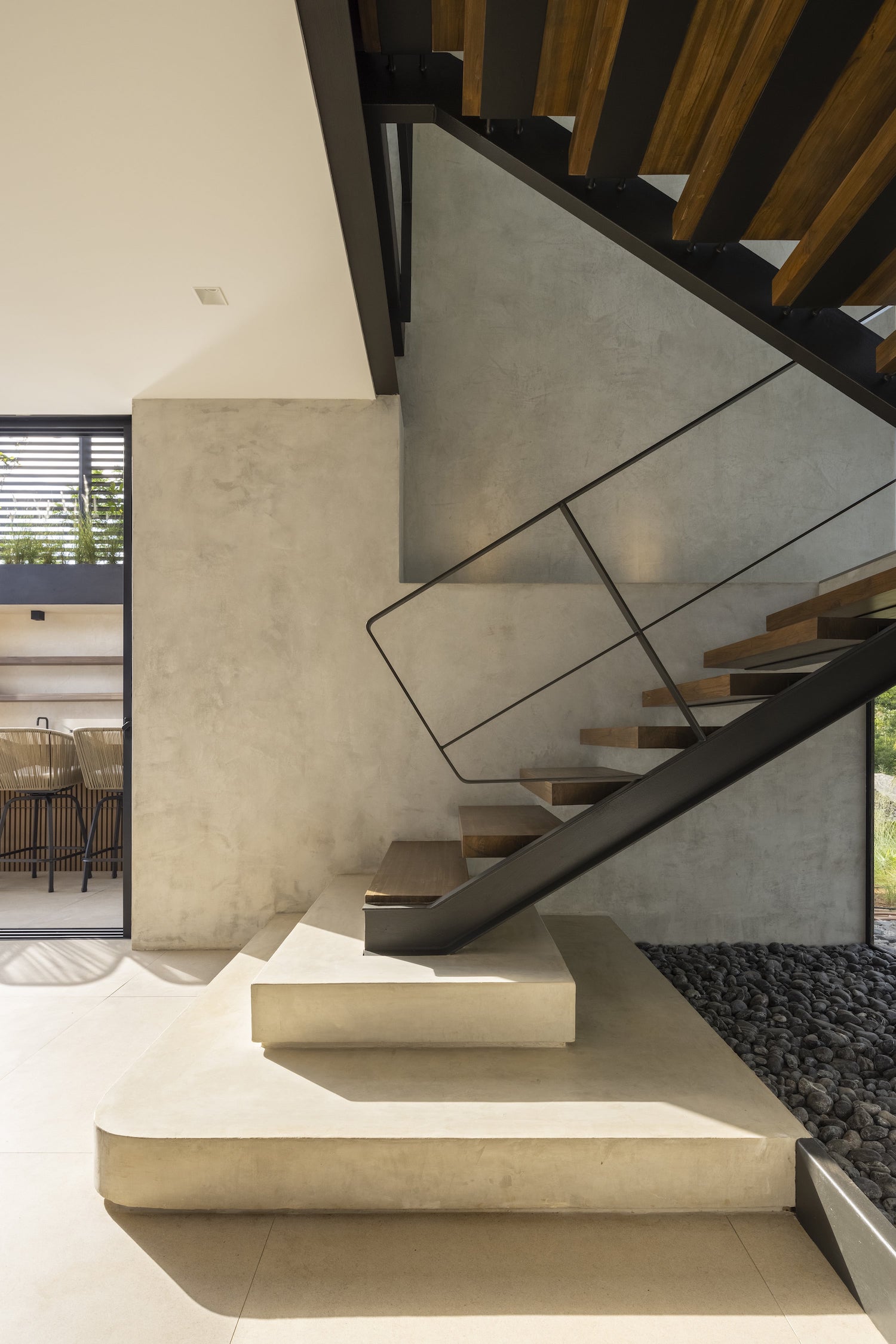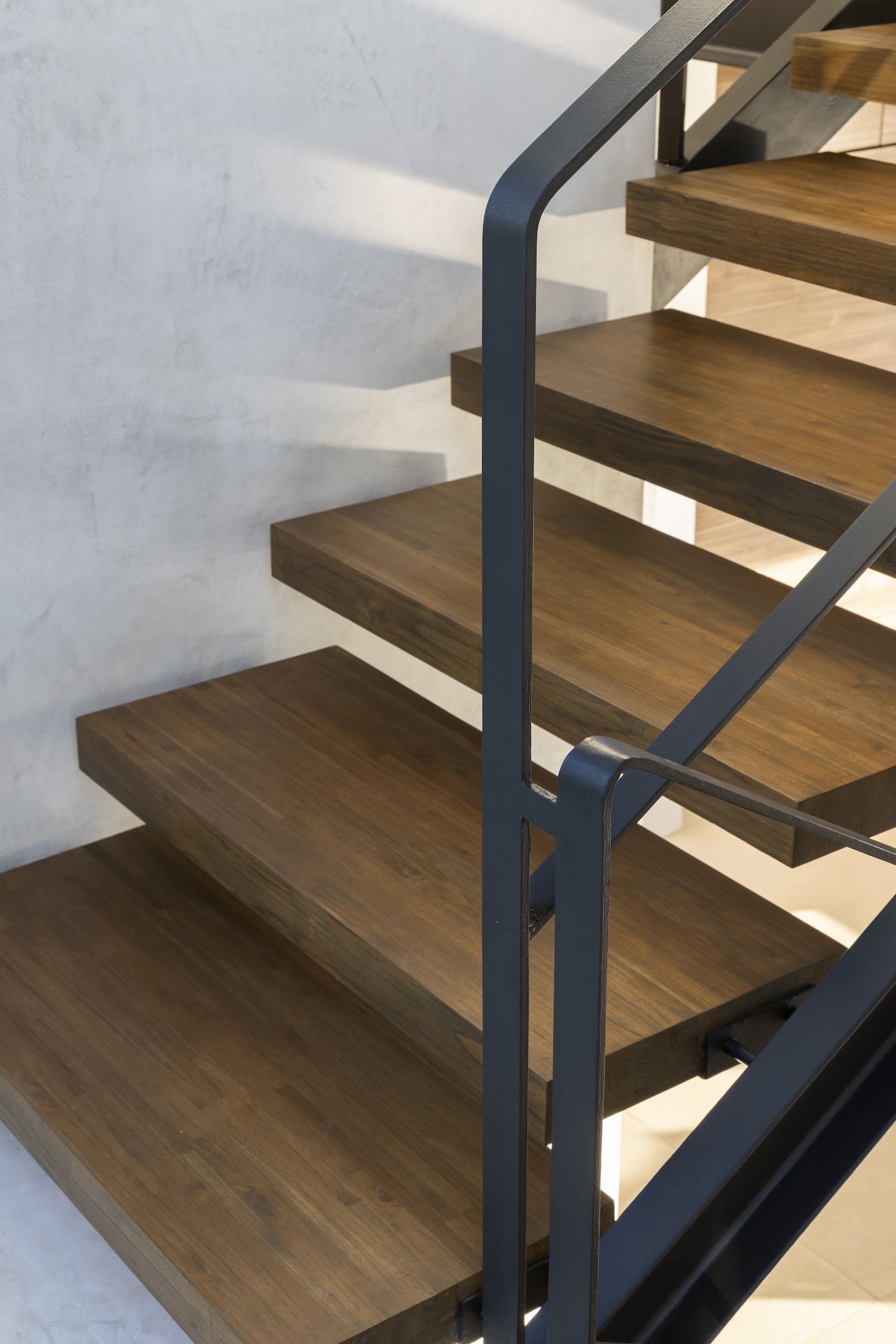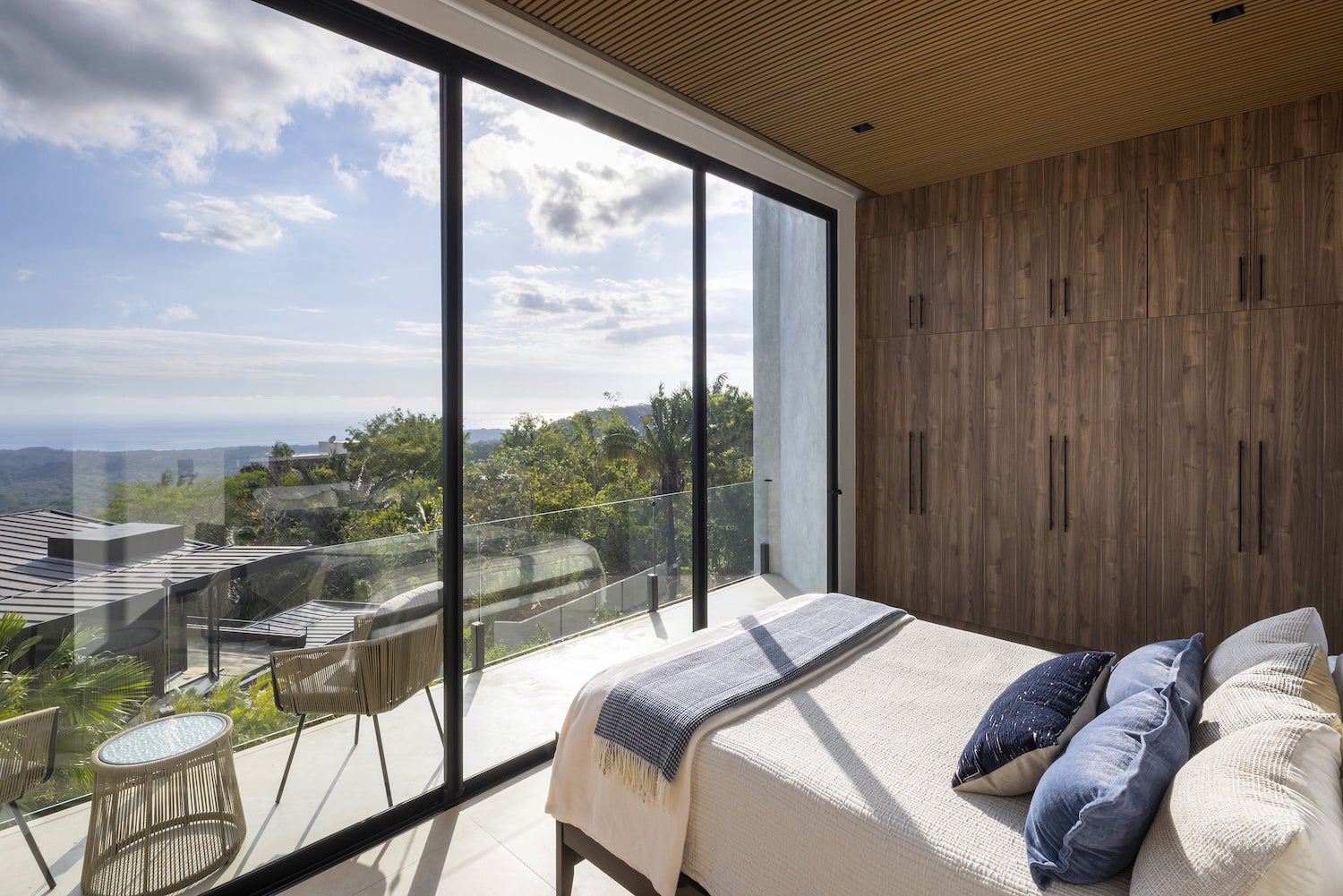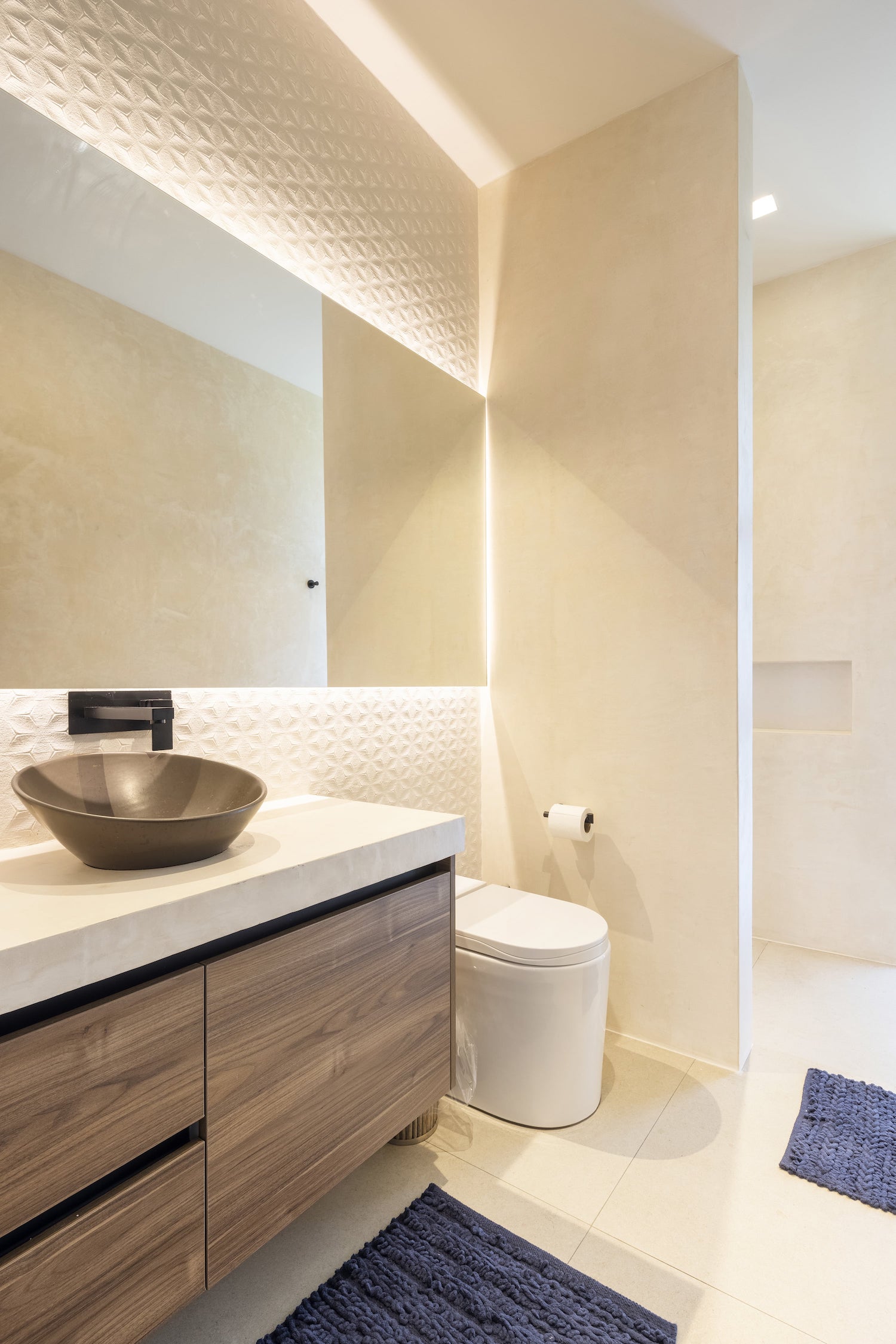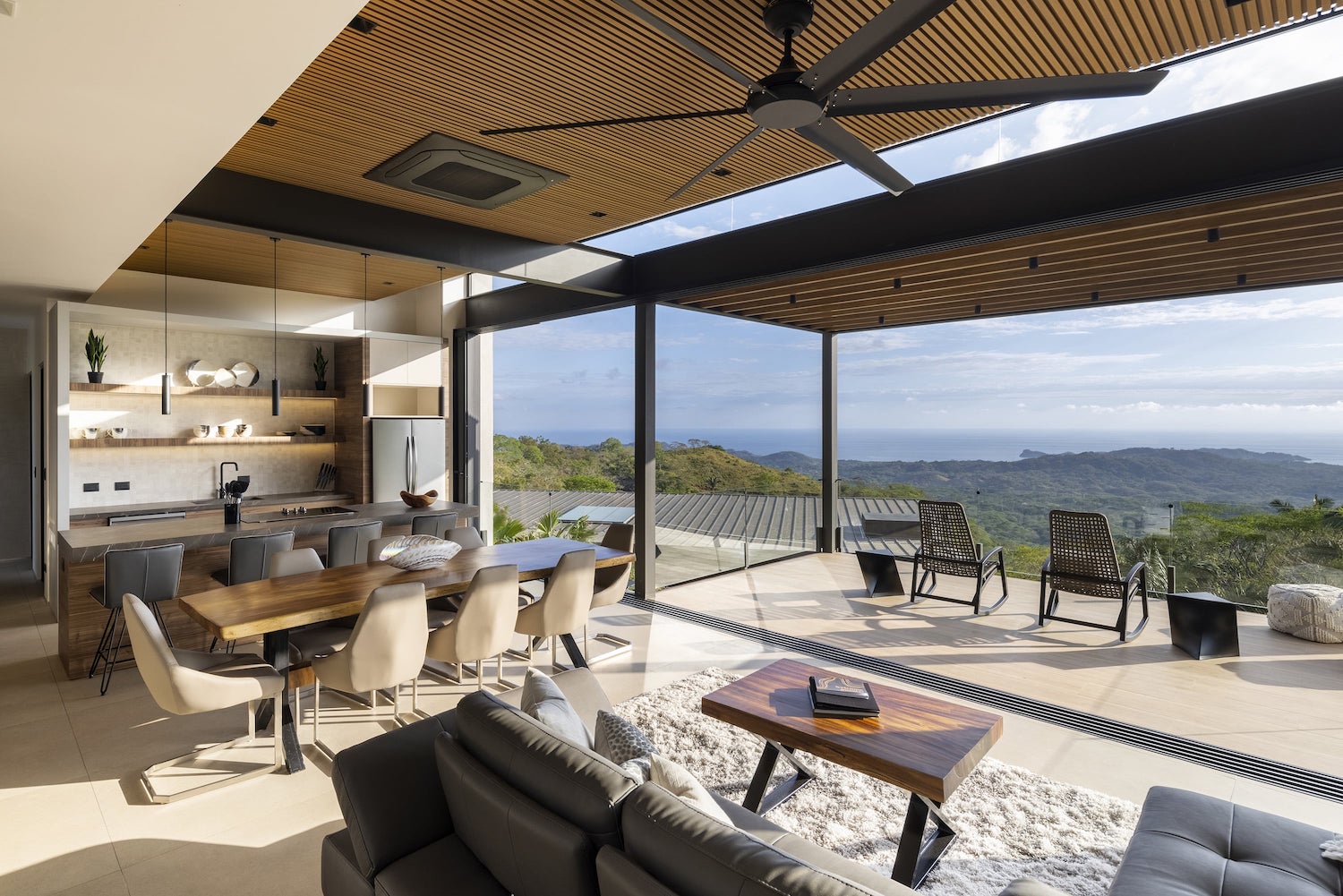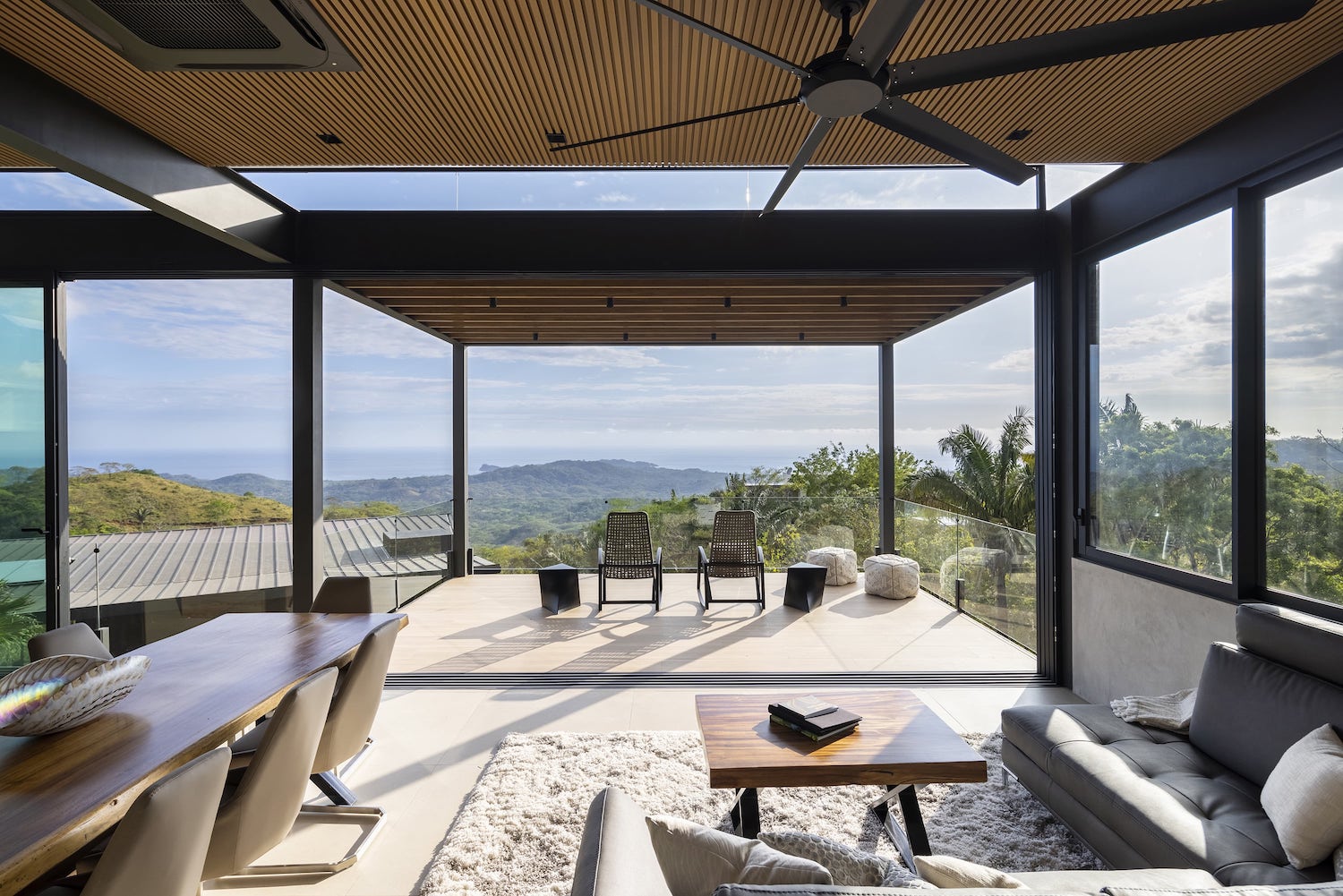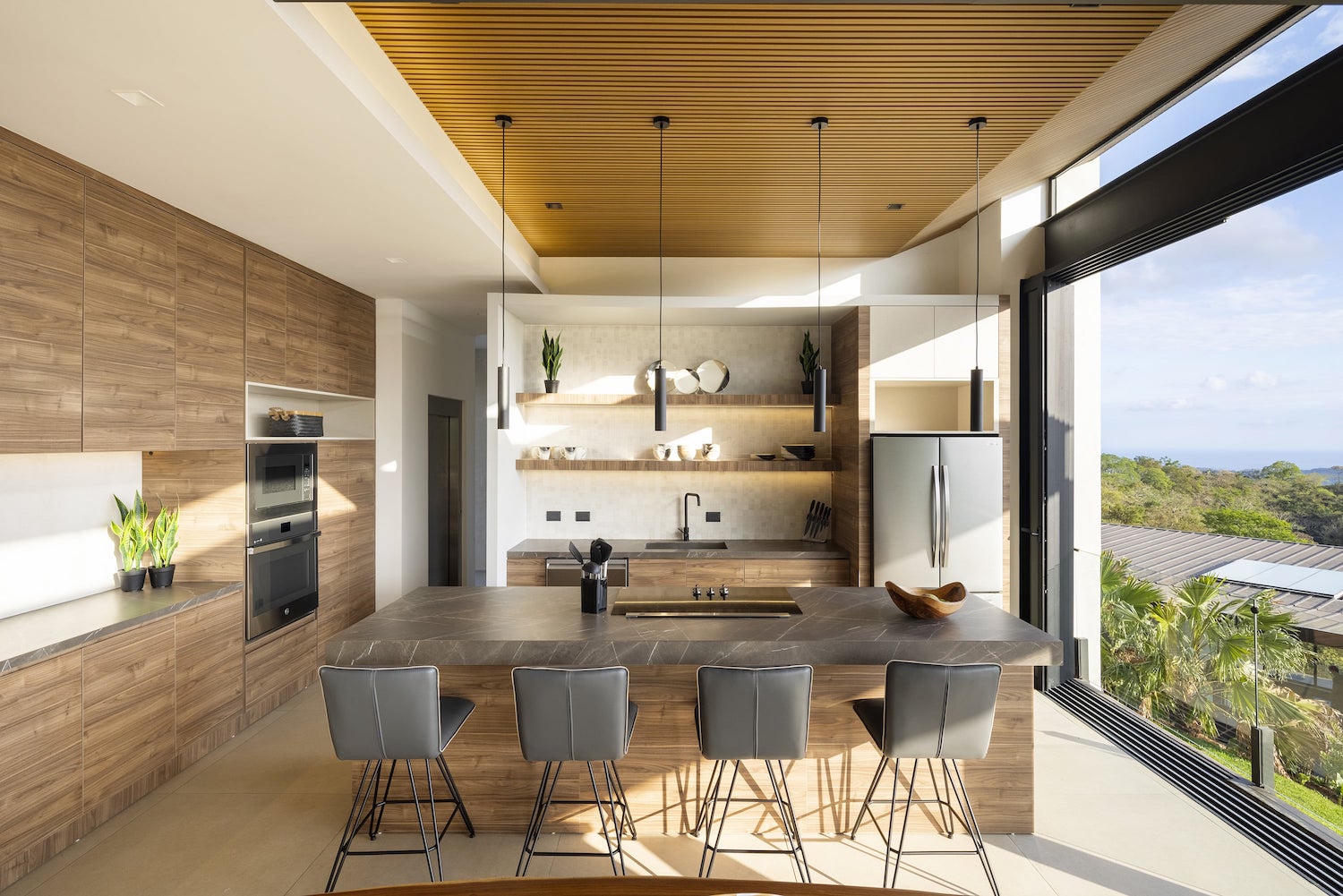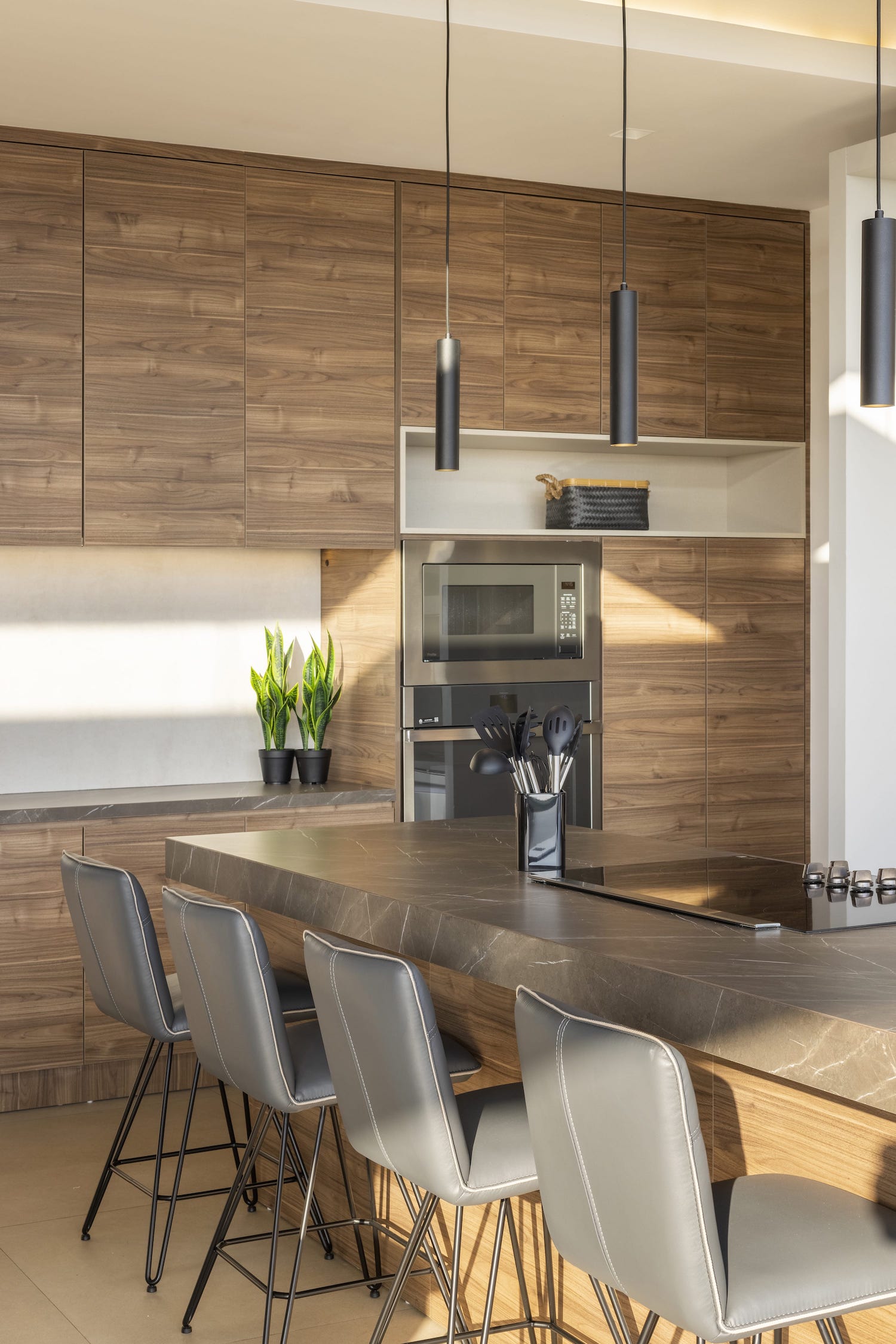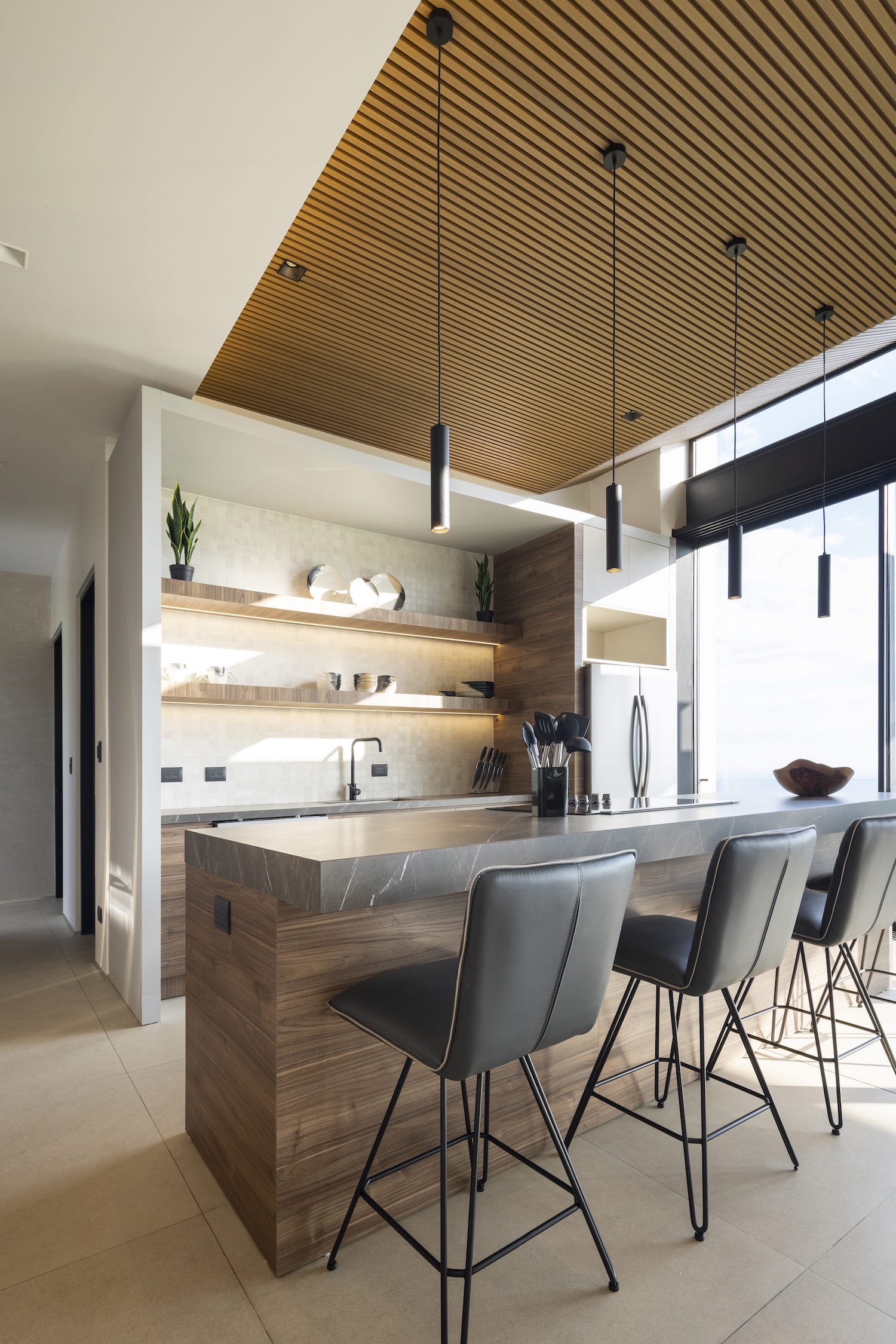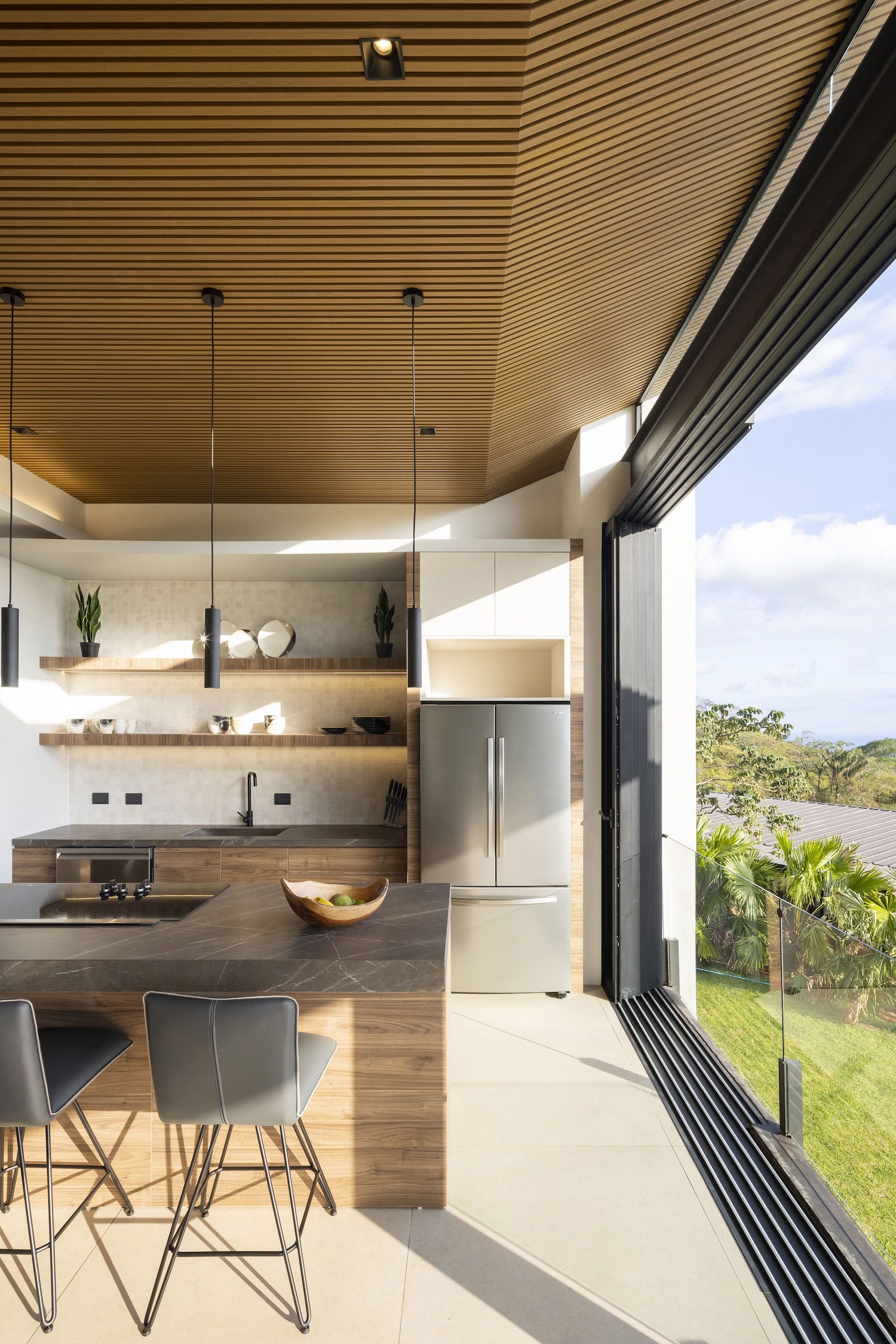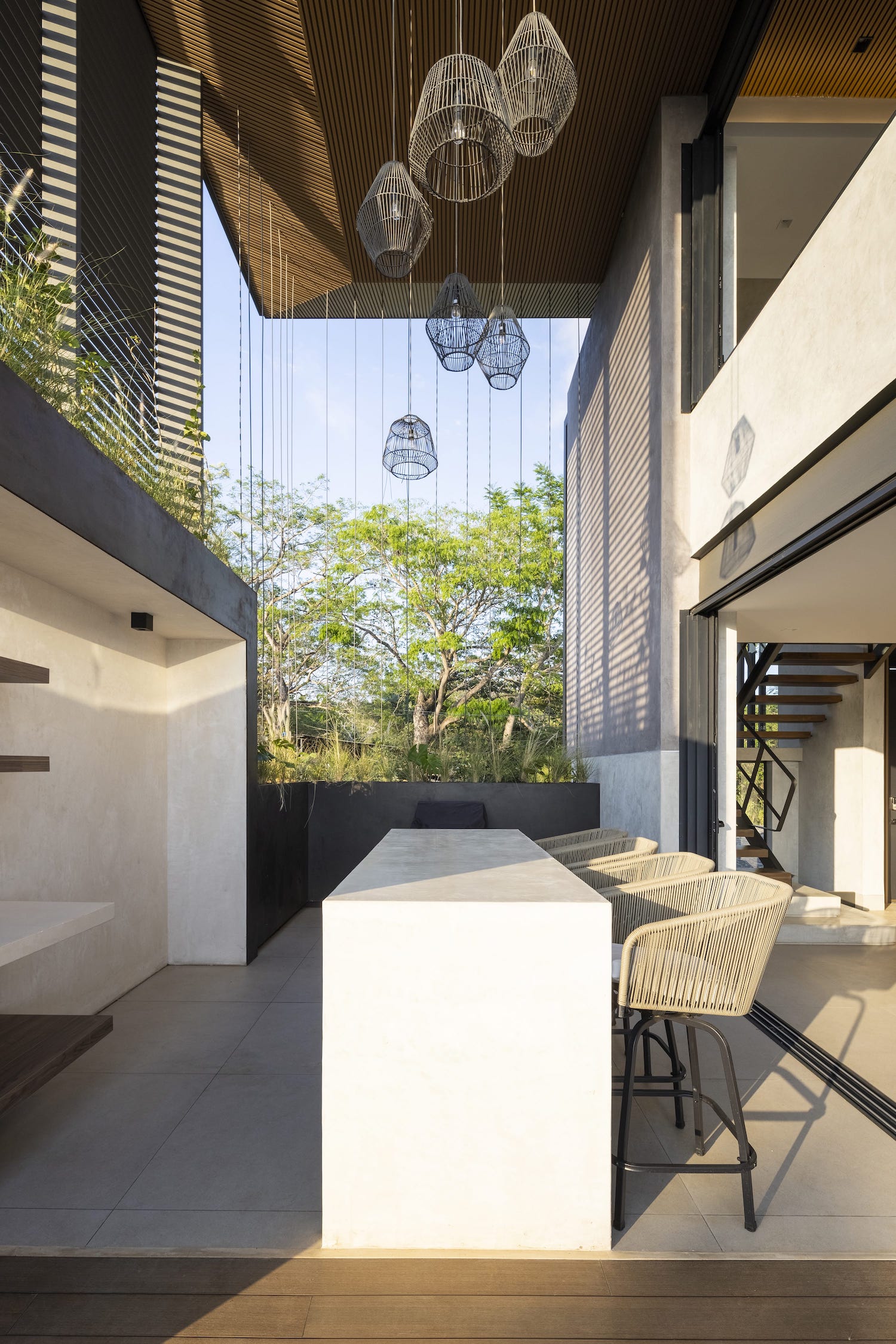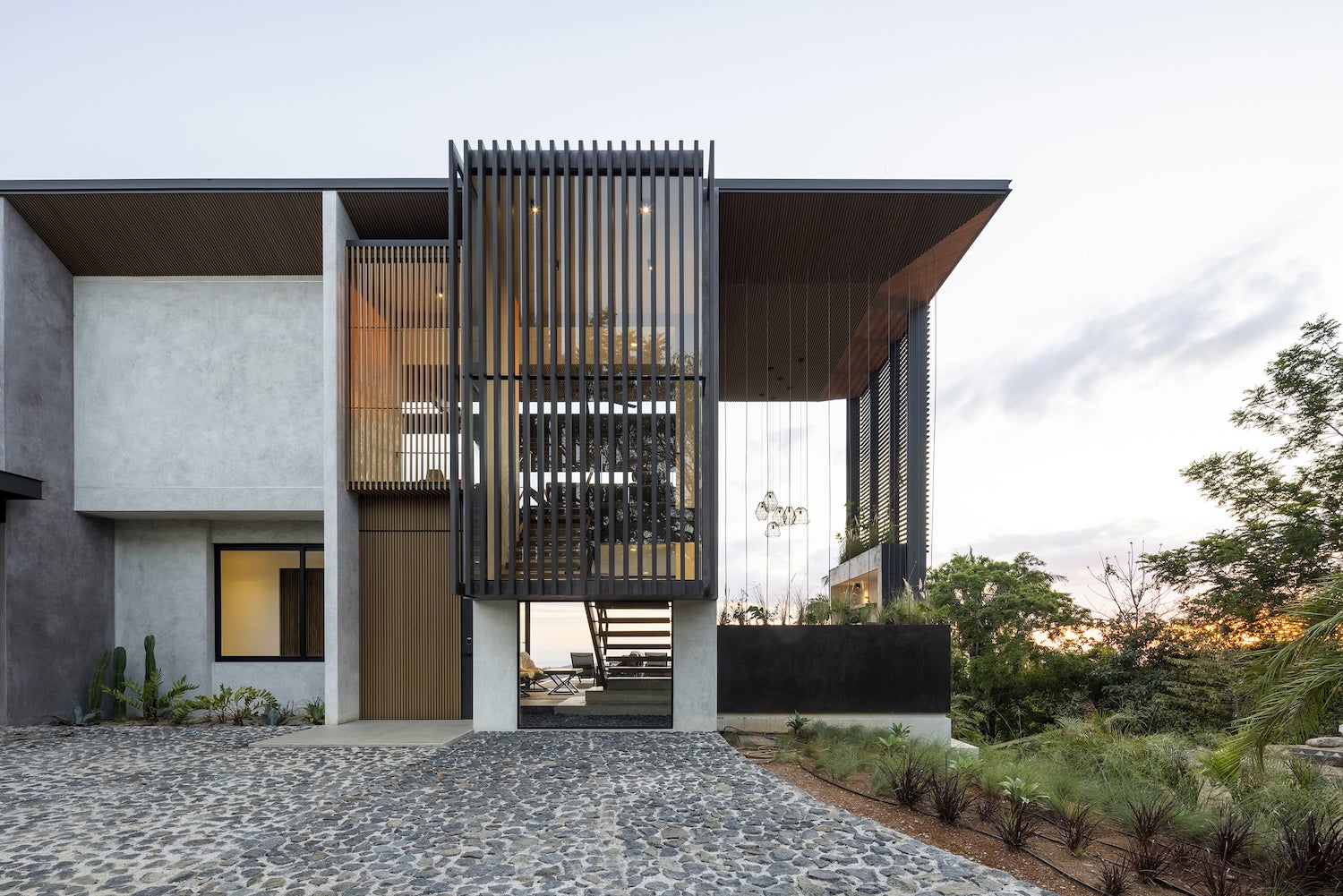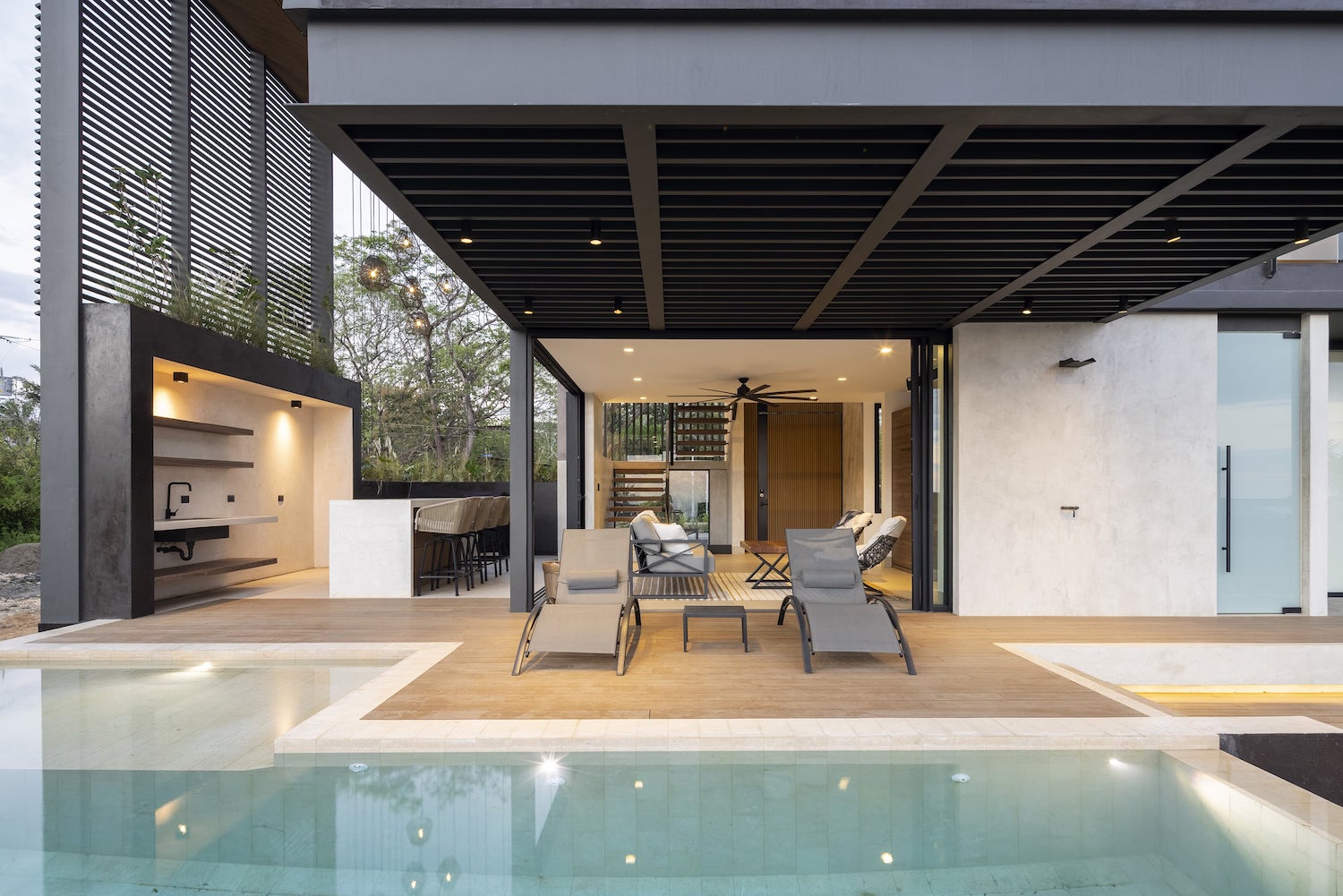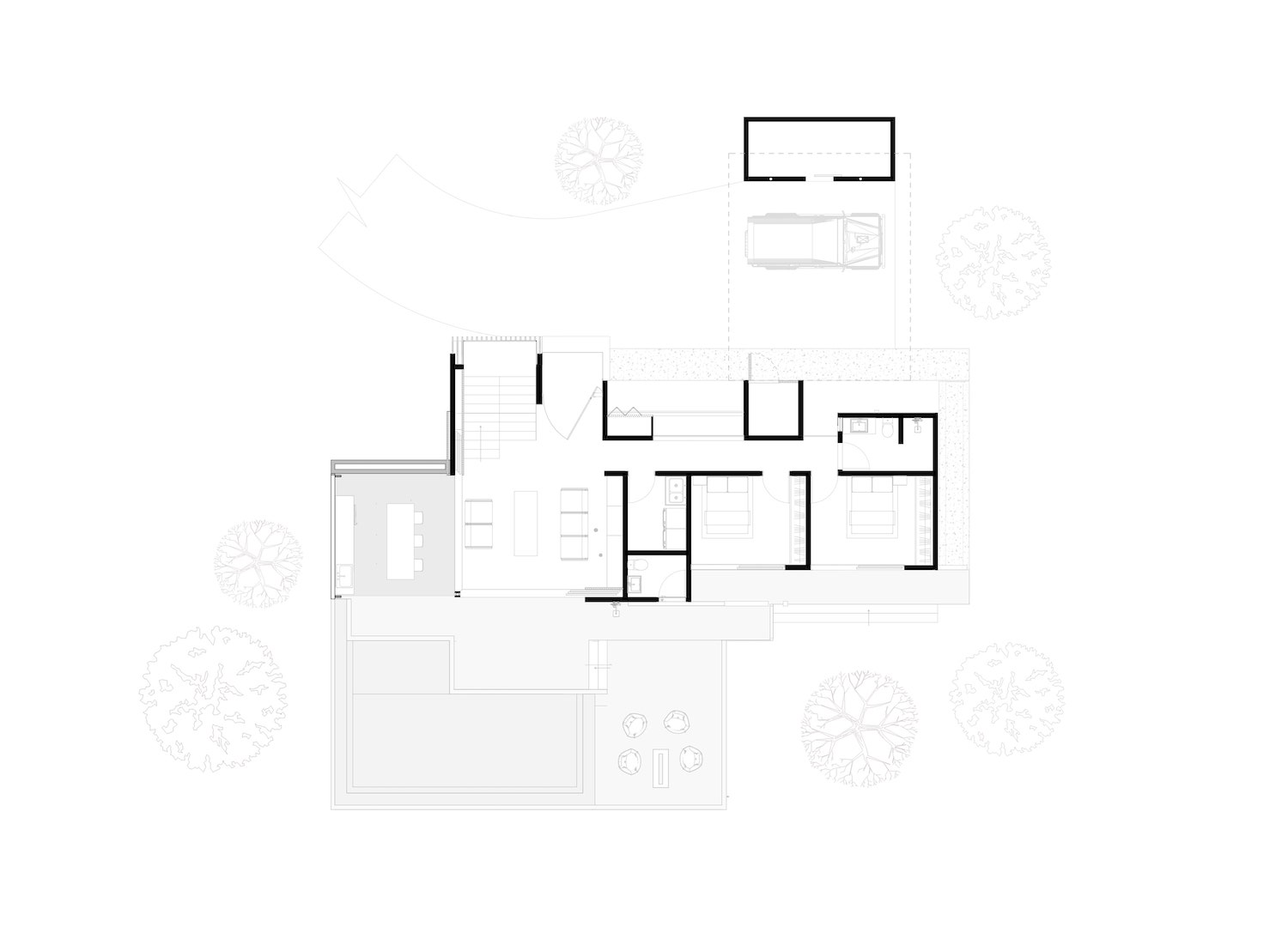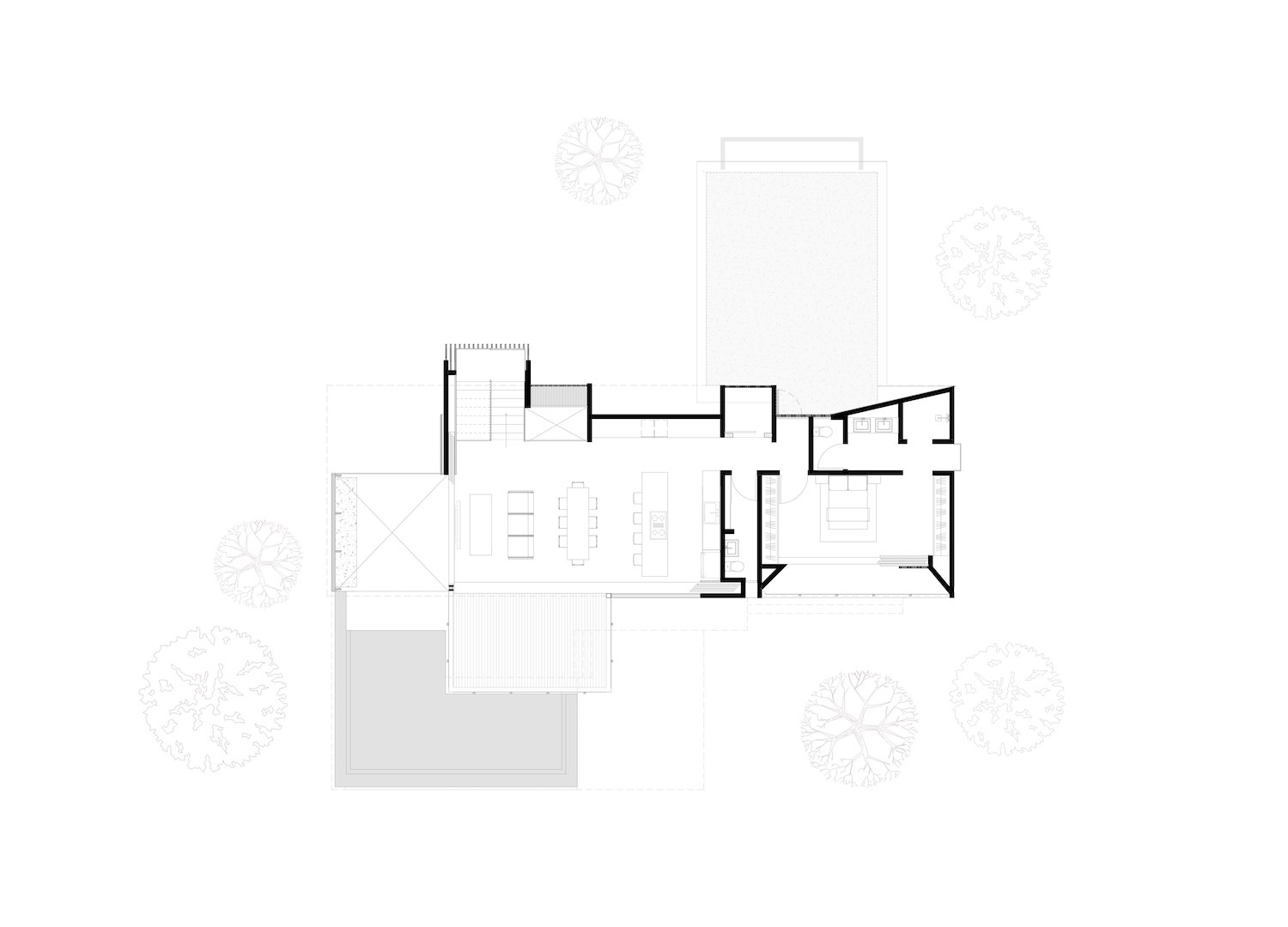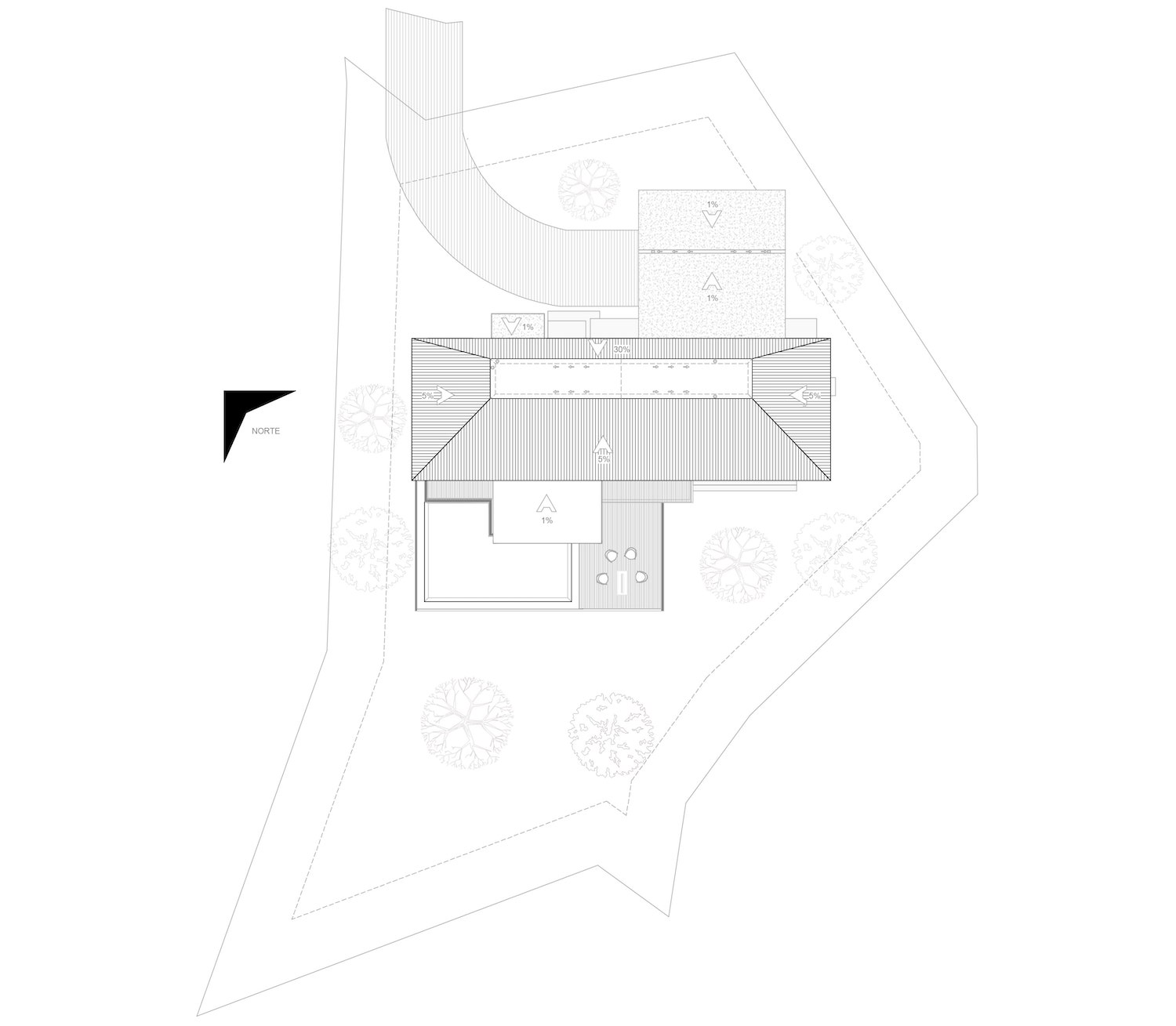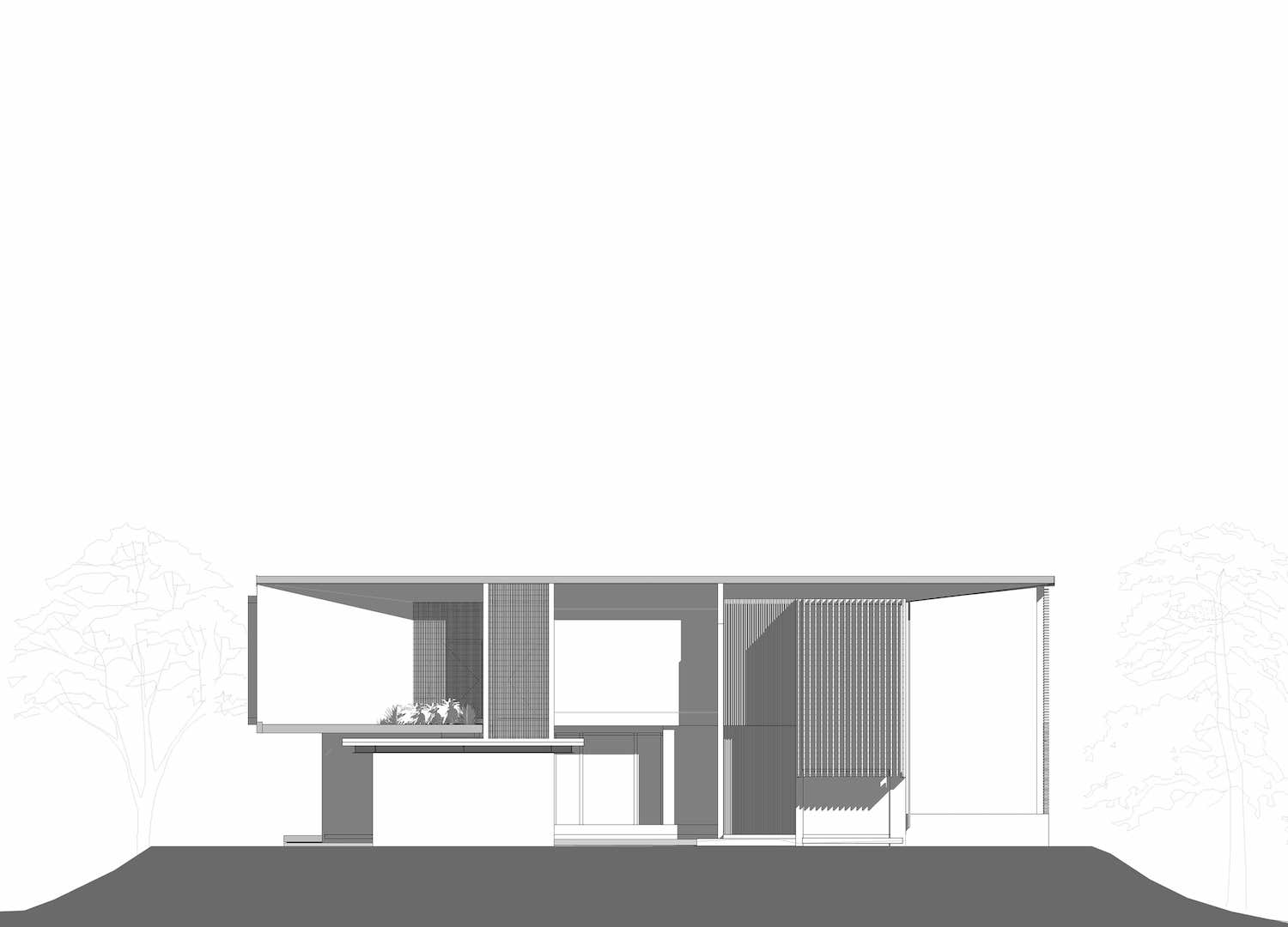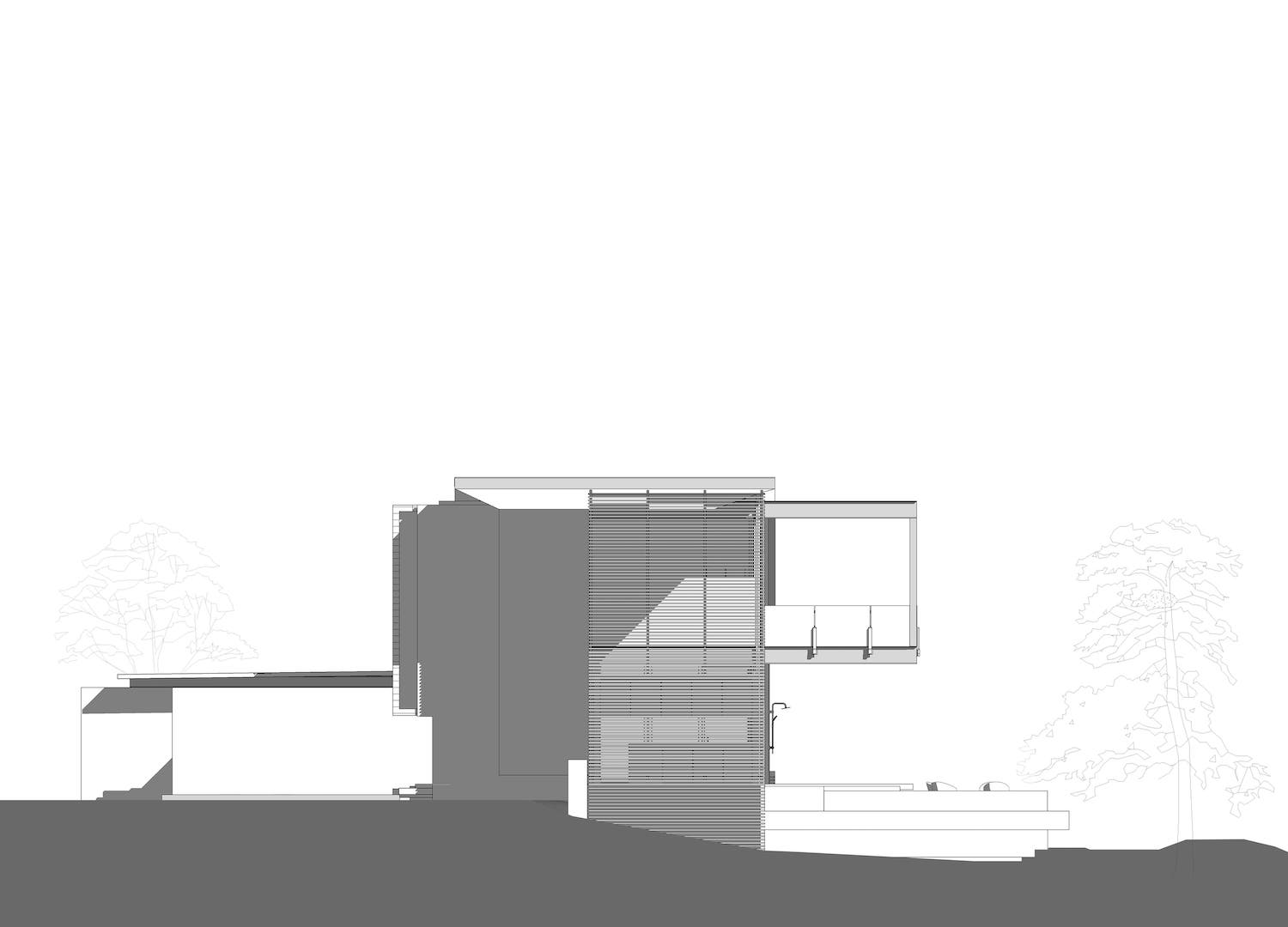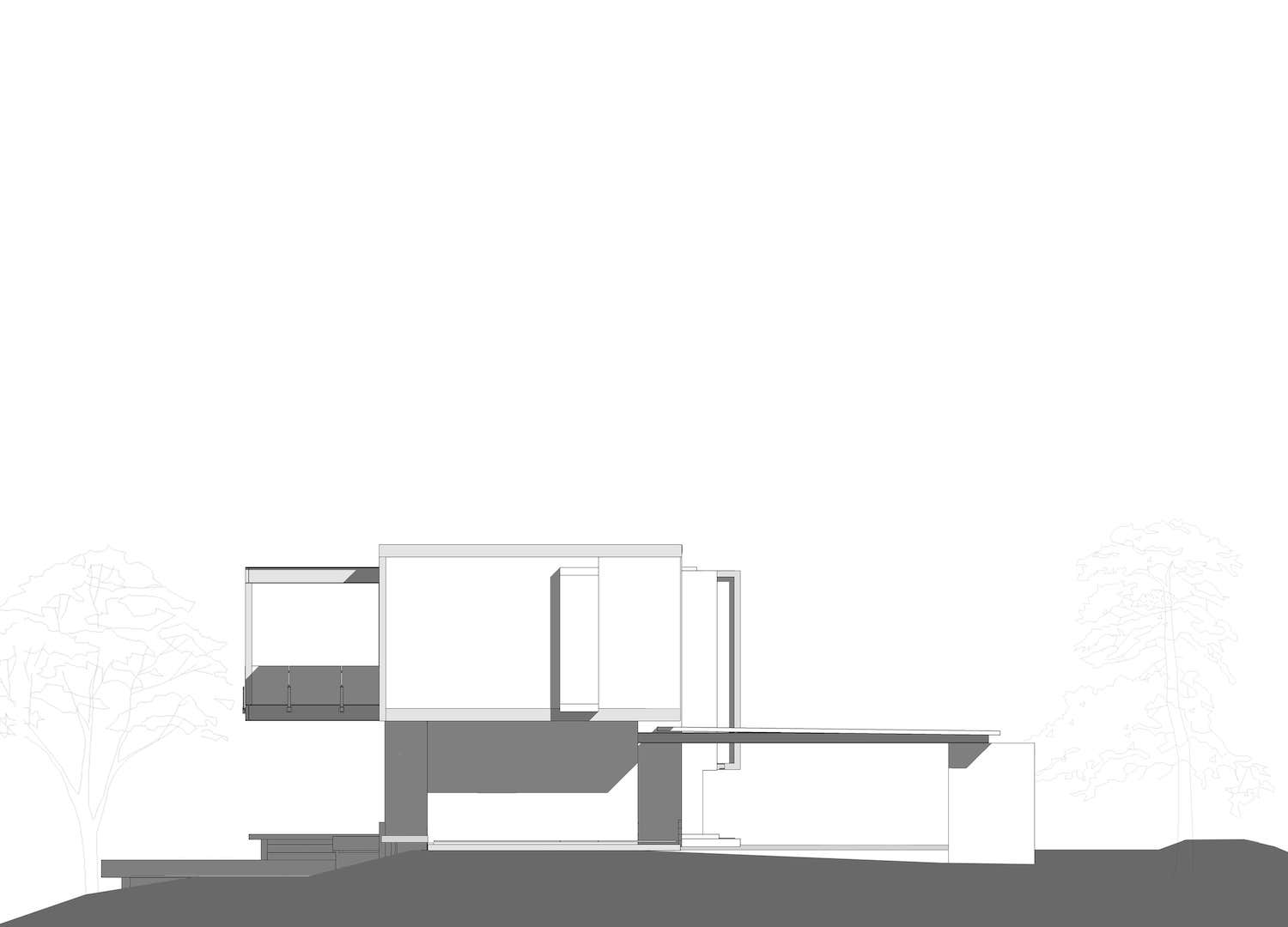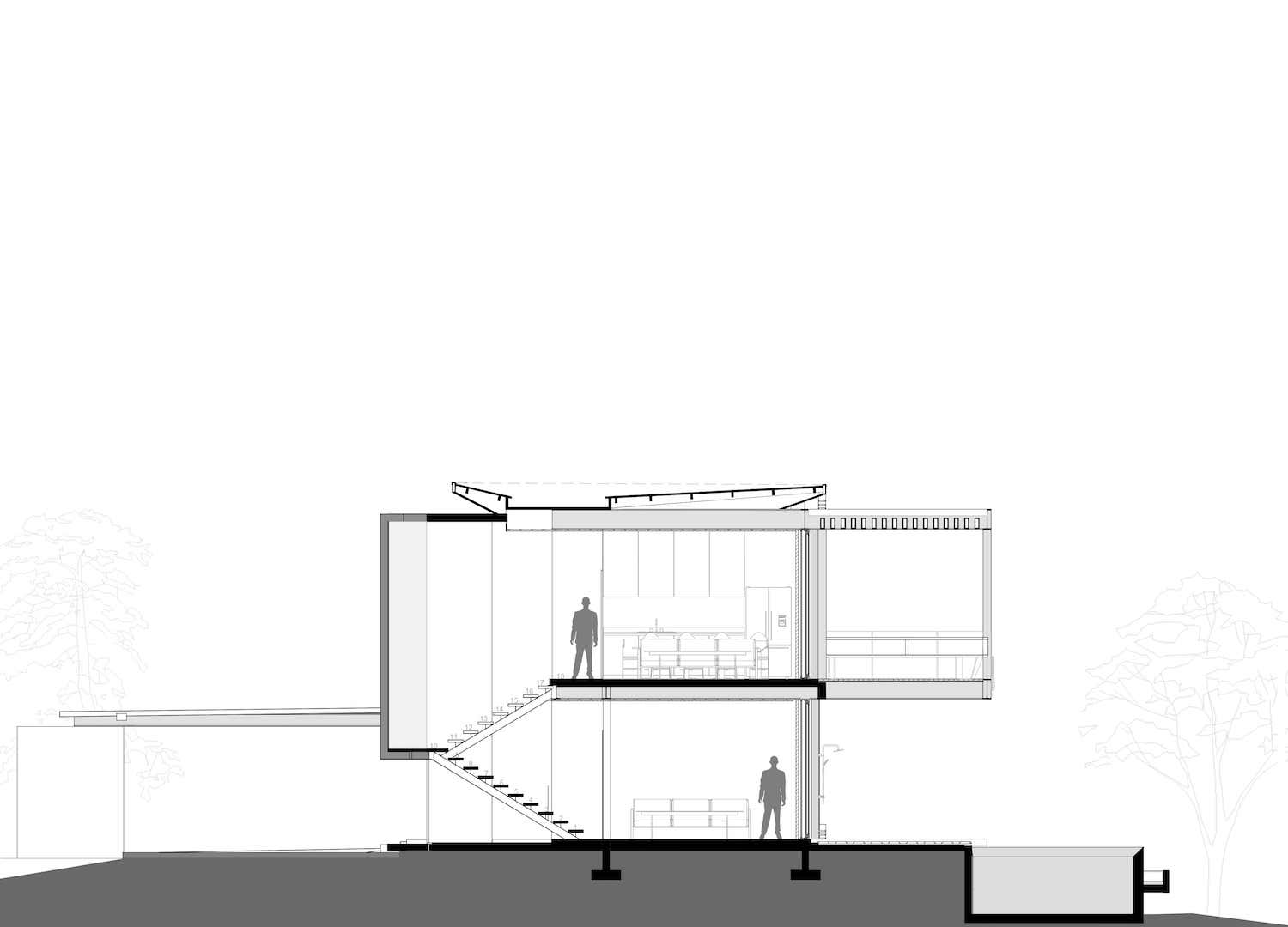 ---