ANACAPA Architecture: At the heart of the owner's objective for this project was preserving and protecting the natural environment. Located on one of California's last remaining undeveloped coastal areas, this modern guest house resides on a wildlife preserve, exemplifying a successful balance of residential development and ecological preservation.
Nestled into a steep hillside, the 1,800-square-foot residence was designed for low visual and environmental impact on the surrounding landscape. Disguised by its low profile and green roof, the home invites sweeping 360-degree views of the Pacific Ocean and surrounding rolling hills through a generous amount of sliding glass and expansive decks, which cantilever over the steep, cliff rock face, providing a direct view of the canyon below.
"Since the structure is located on a ridge top, it's visible from a distance. We didn't want it to stand out or draw attention. We aimed for it to have the smallest possible impact on the natural environment and improve the ecological integrity of the property rather than degrade it further," notes Dan Weber, architect for the house.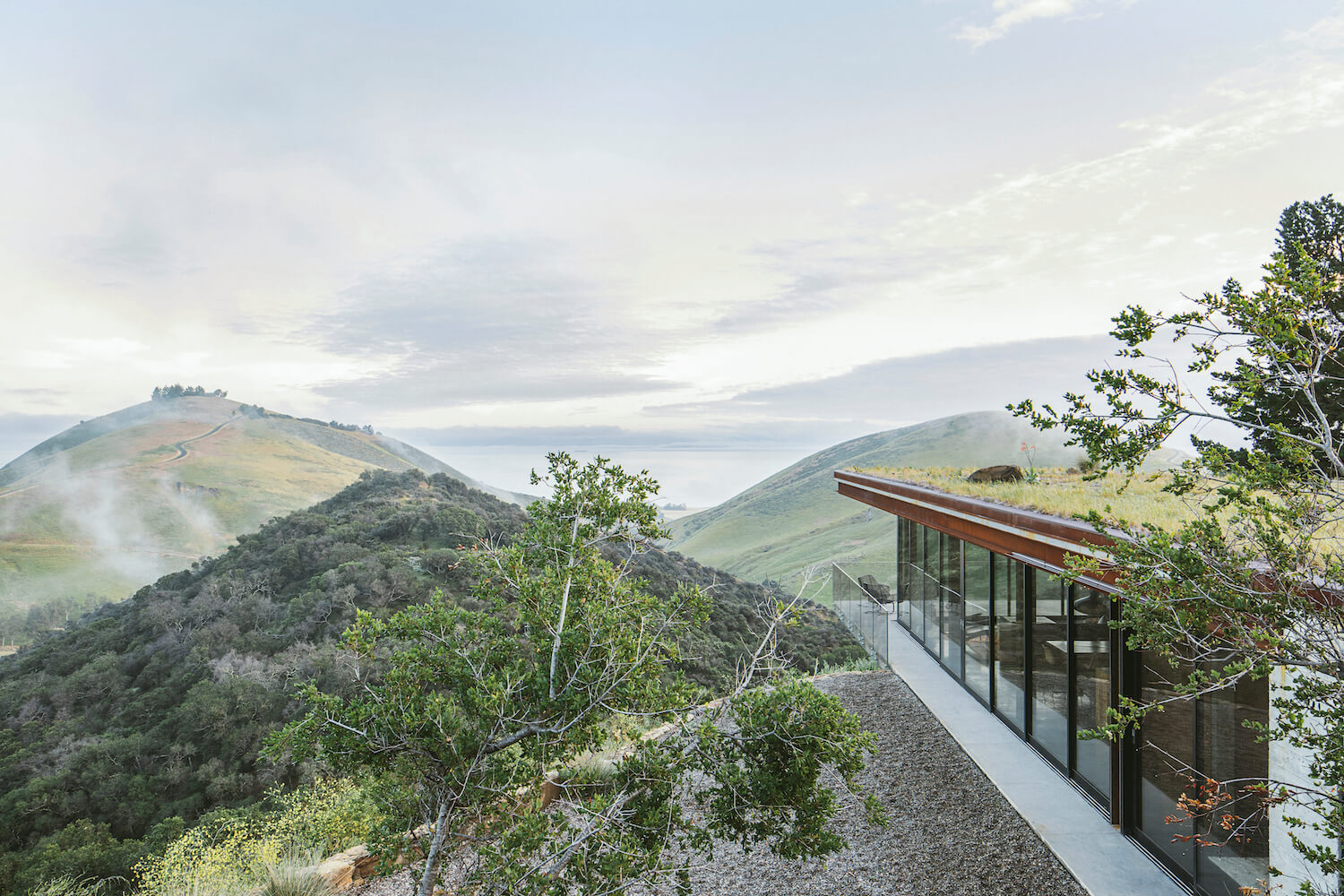 In an effort to blur the line between the built and the unbuilt, the house was designed like a glass peninsula, with three-way operable glass walls that summon various ocean and canyon vistas. The house is elemental, made of materials— steel, concrete and glass—that integrate seamlessly with the landscape and that will weather and patina naturally over time. Rich walnut accents and custom fixtures and furnishings add warmth and character to the space.
The guest house and the owner's nearby main residence are completely off-grid out of necessity; there is no electricity available in this remote area. The home is 100% powered by a photovoltaic energy system. LED lighting and low-usage appliances were selected to reduce energy demands and usage. The home has a private well and water treatment system; wastewater is directed to a septic tank and dry well. A combination of radiant floor heating, cross ventilation from the abundance of operable sliding glass, and an insulating green roof regulate interior temperatures. A green roof helps the home blend into its landscape while conserving water. The design includes a detached garage, which is also discreetly built into the hillside.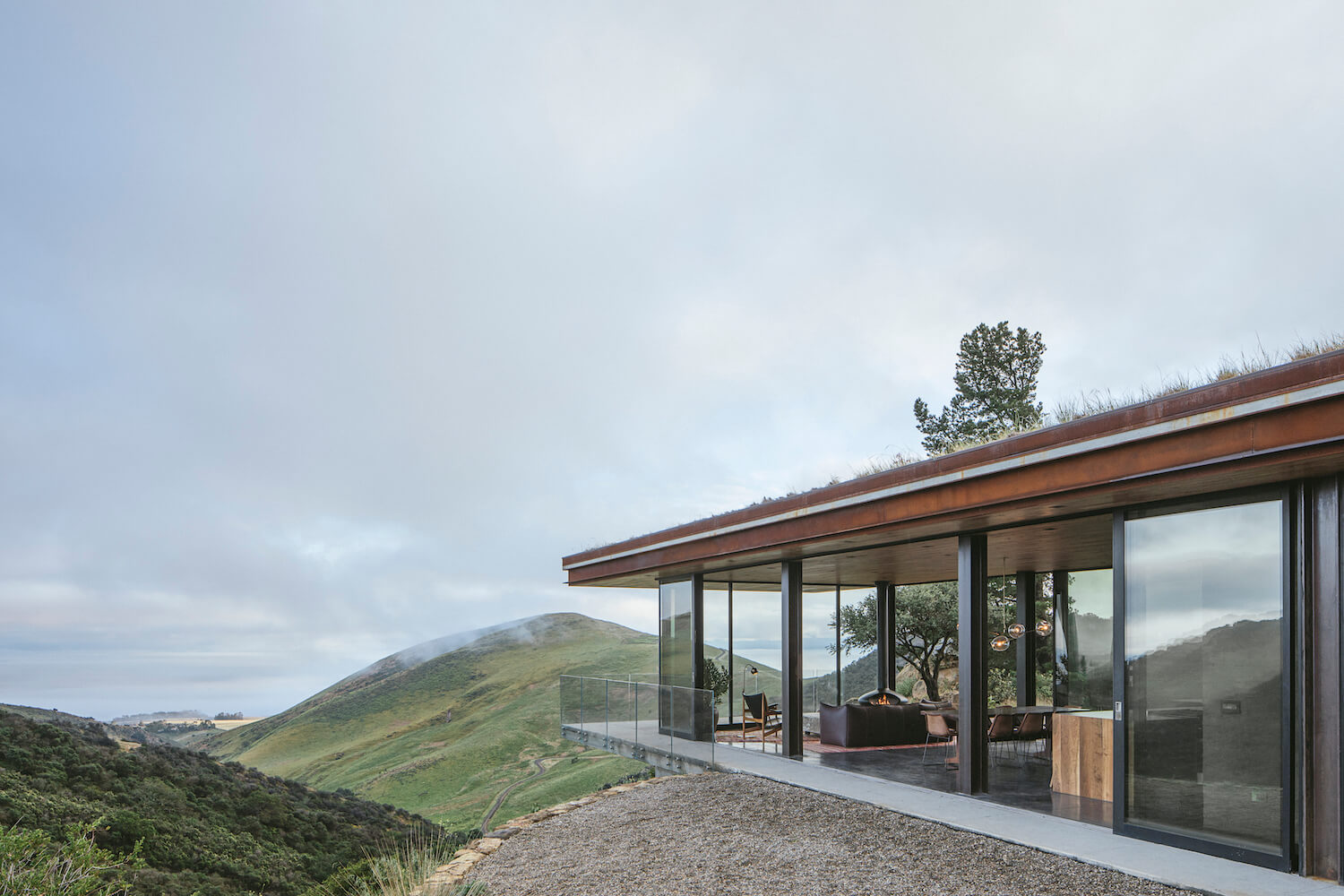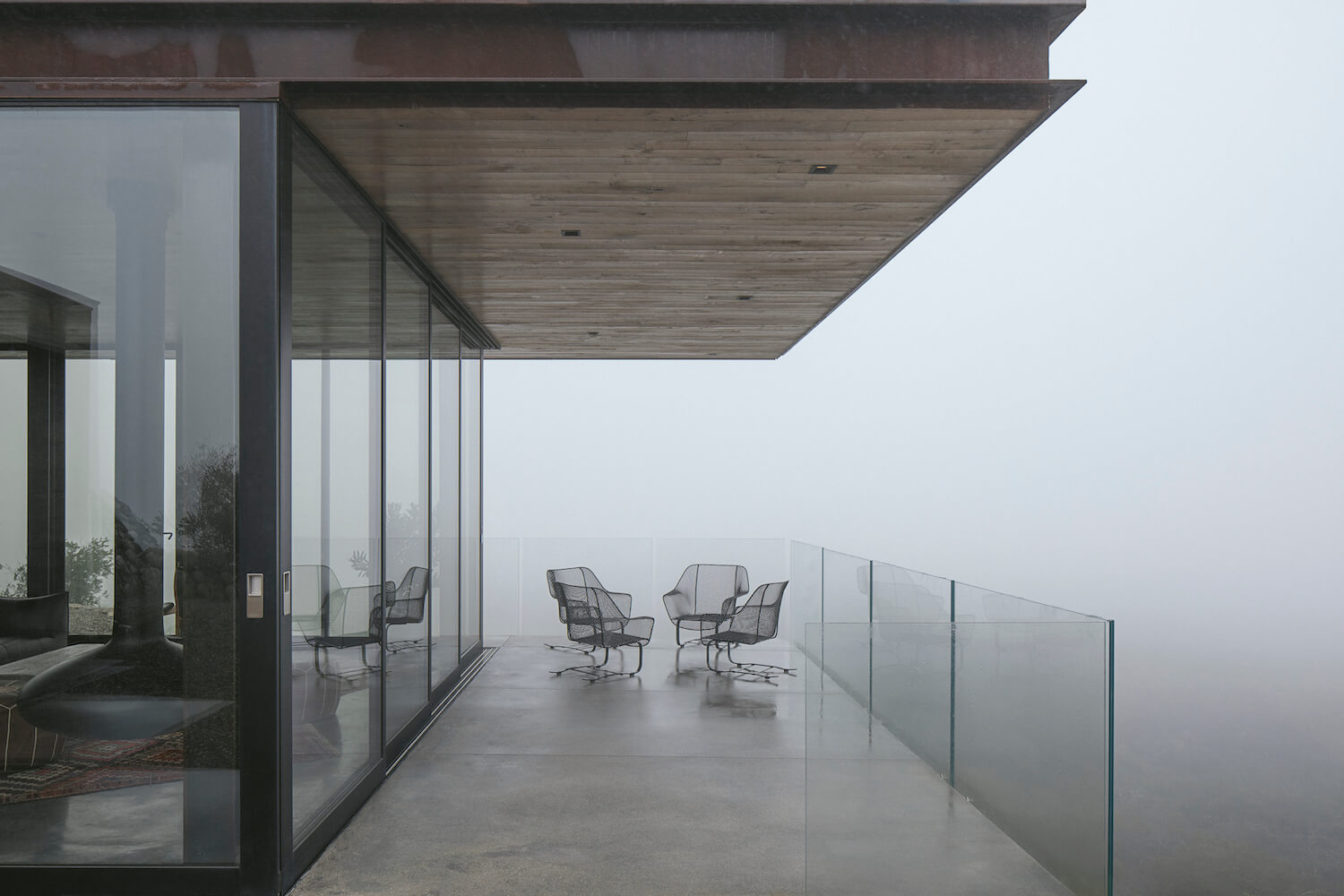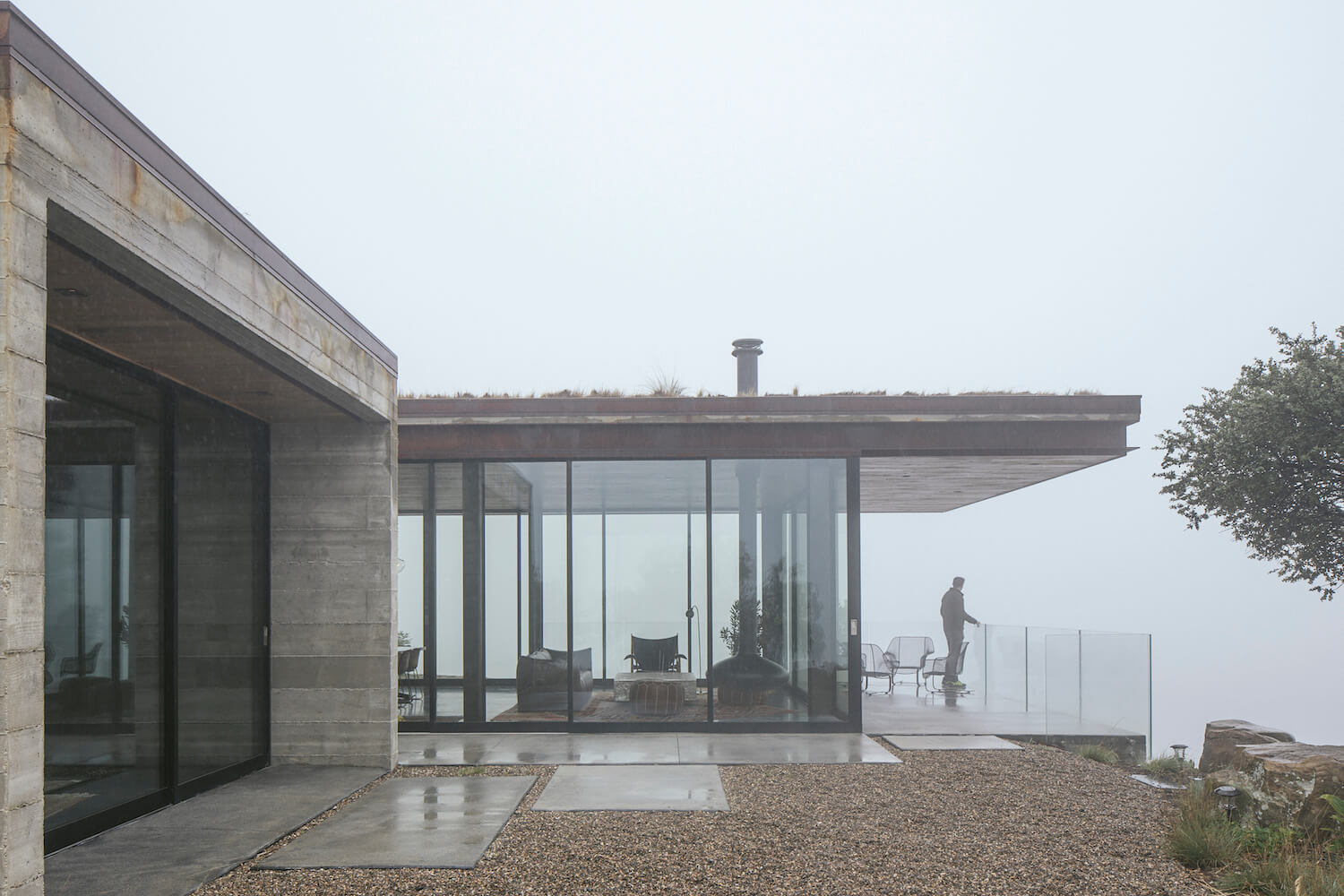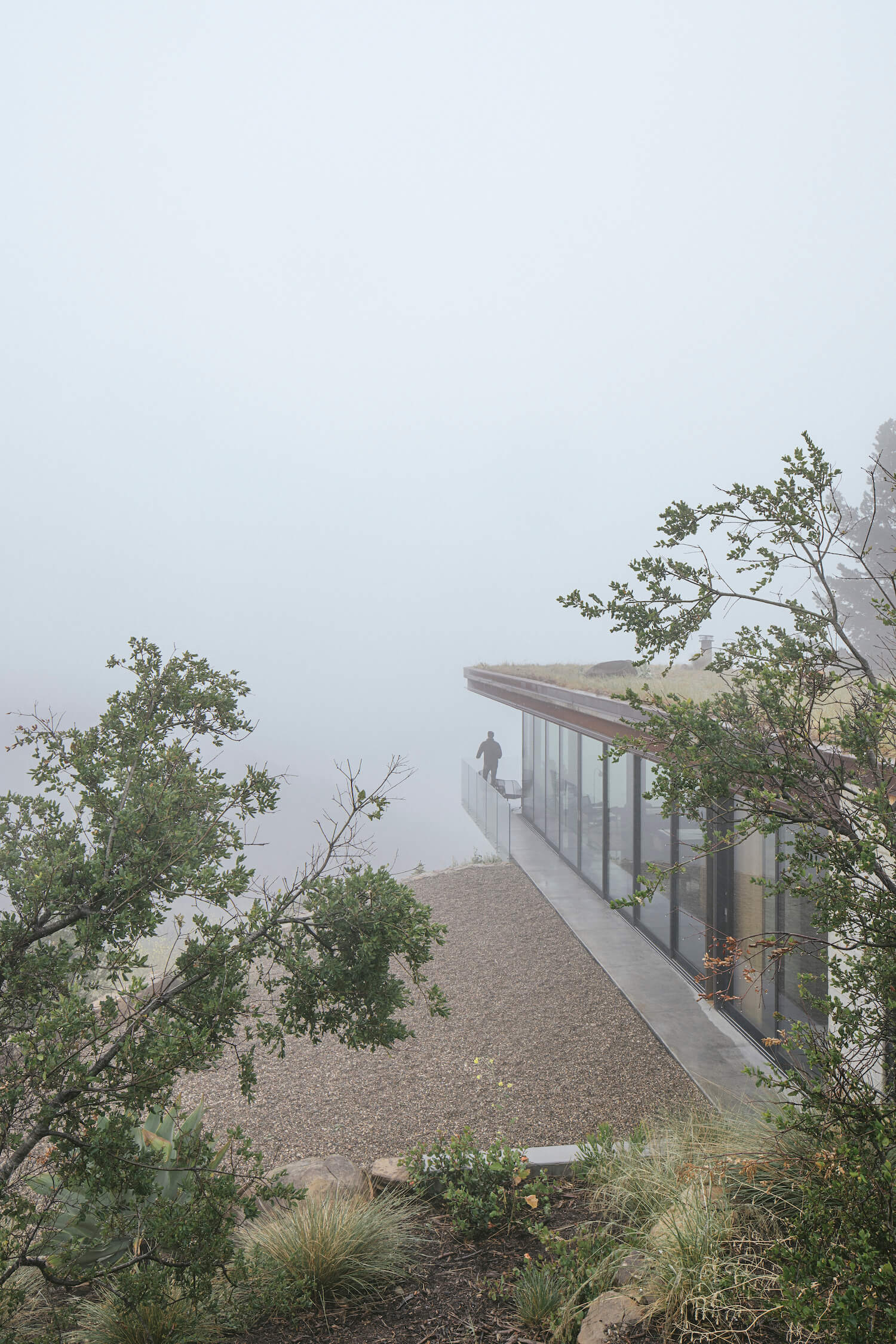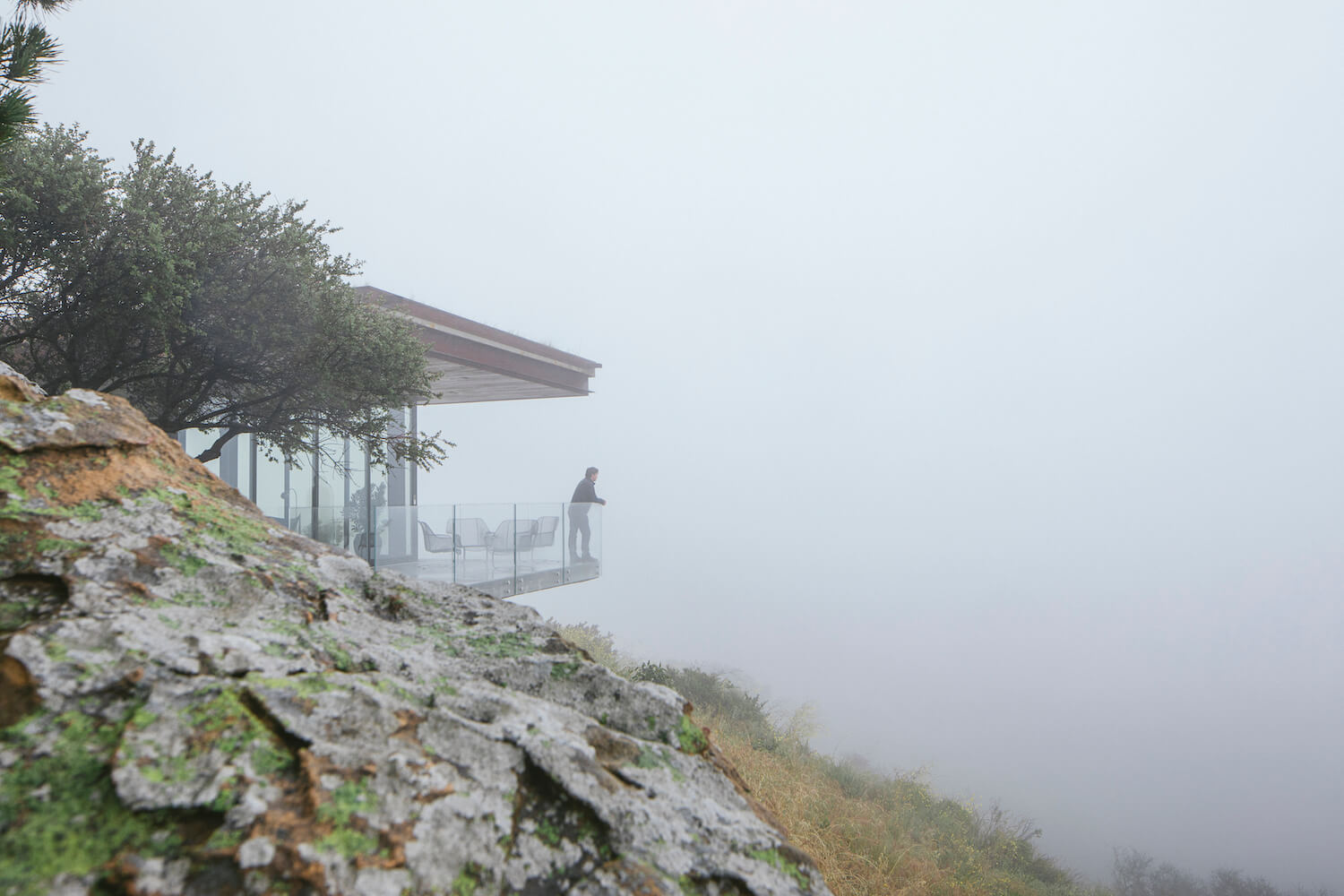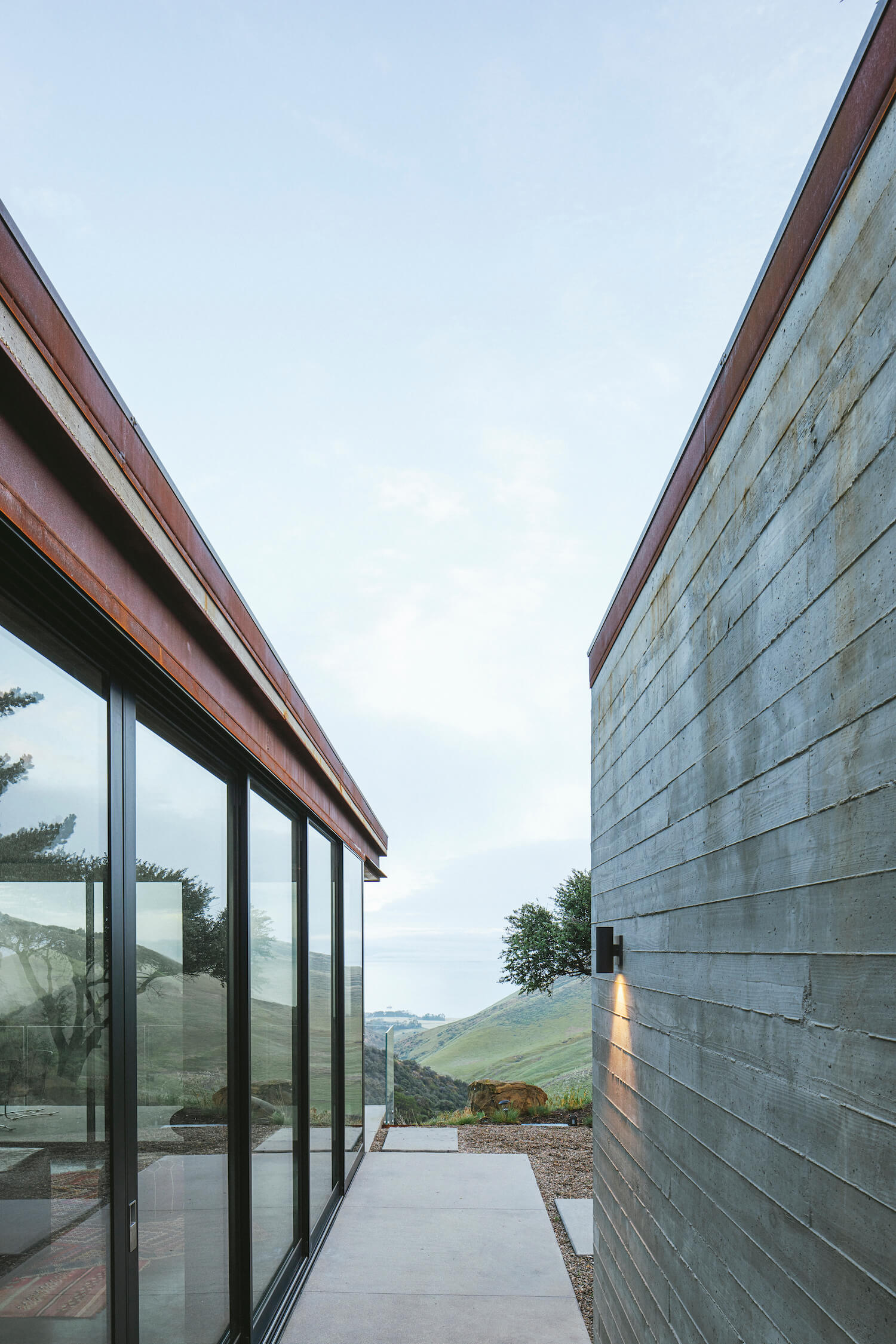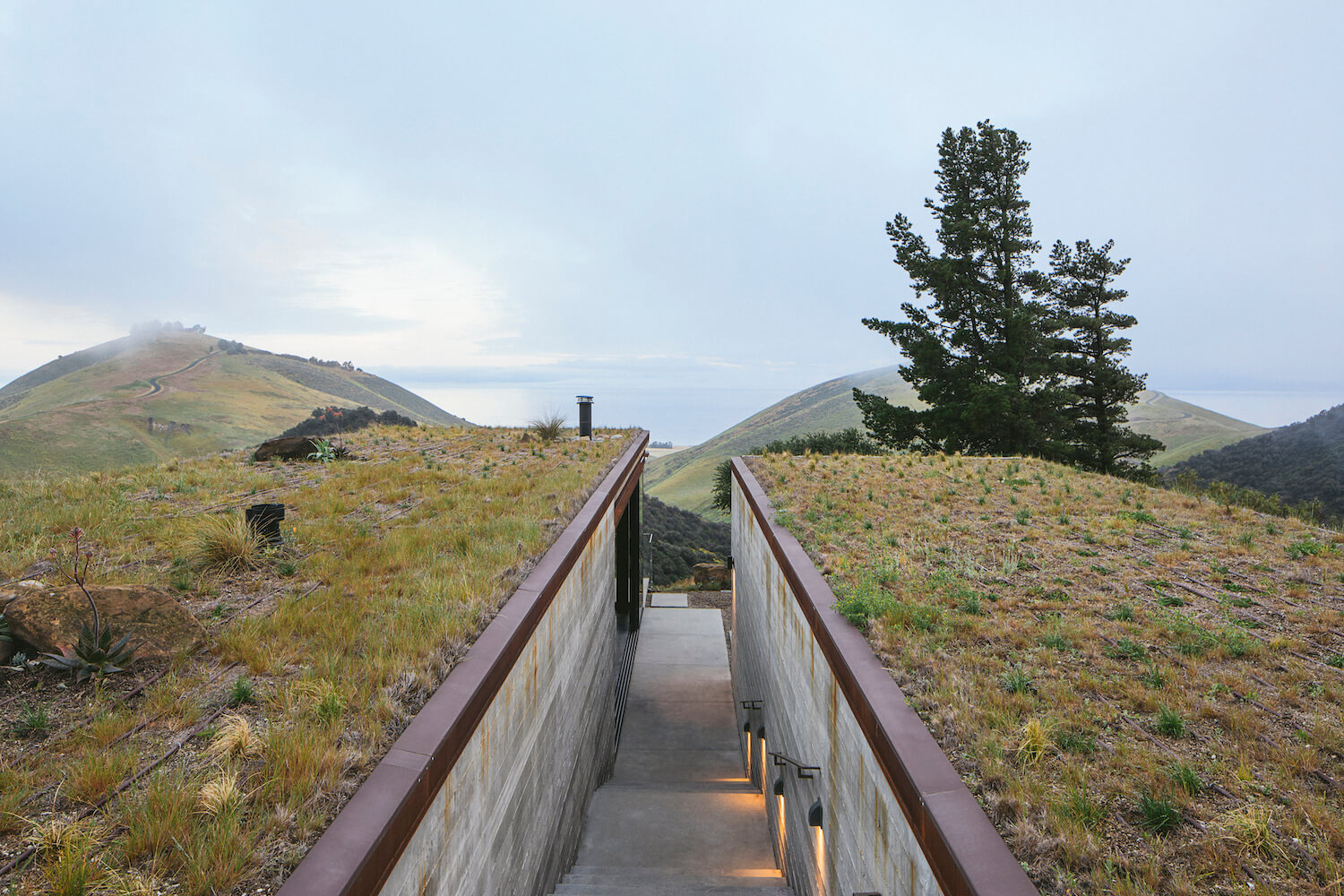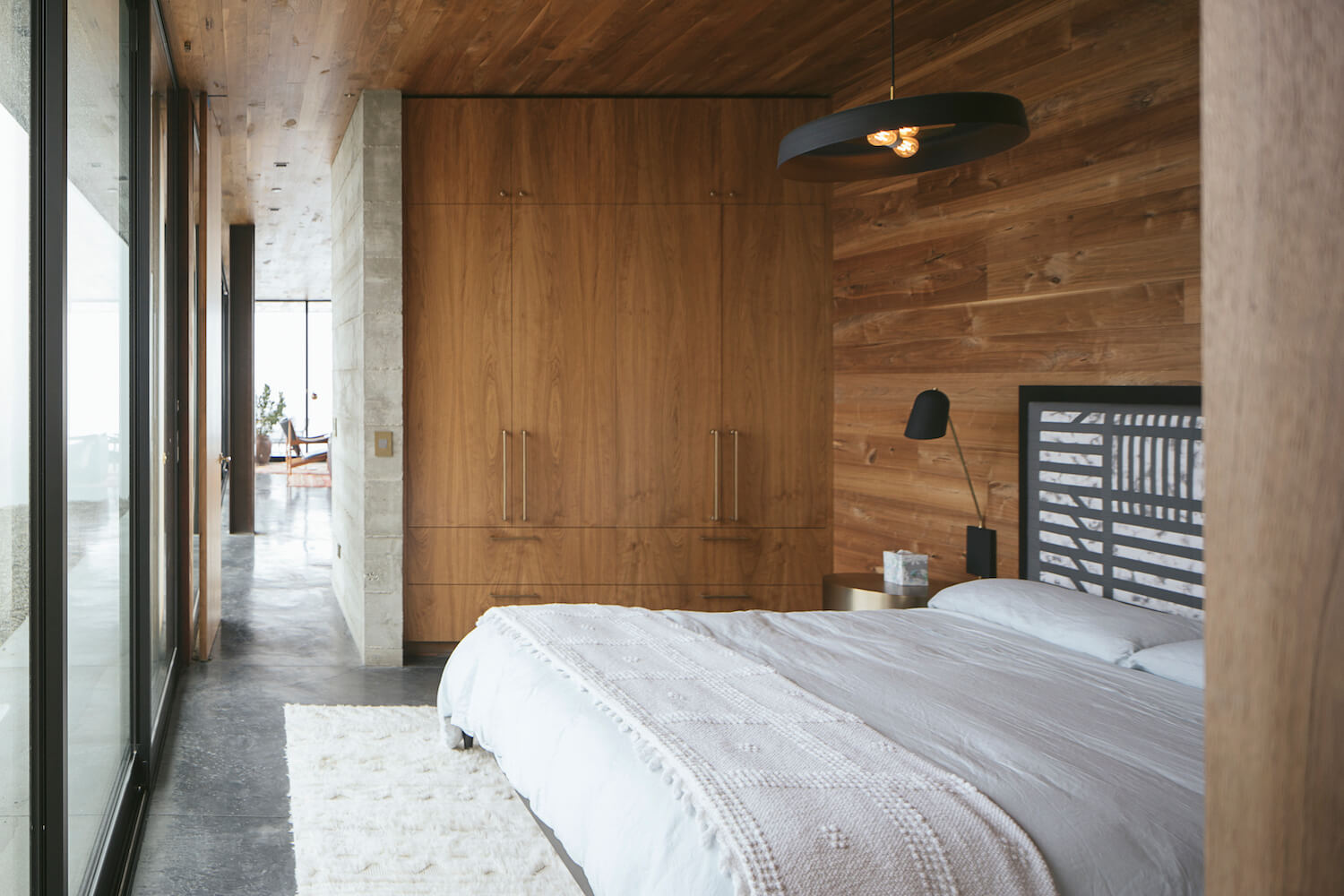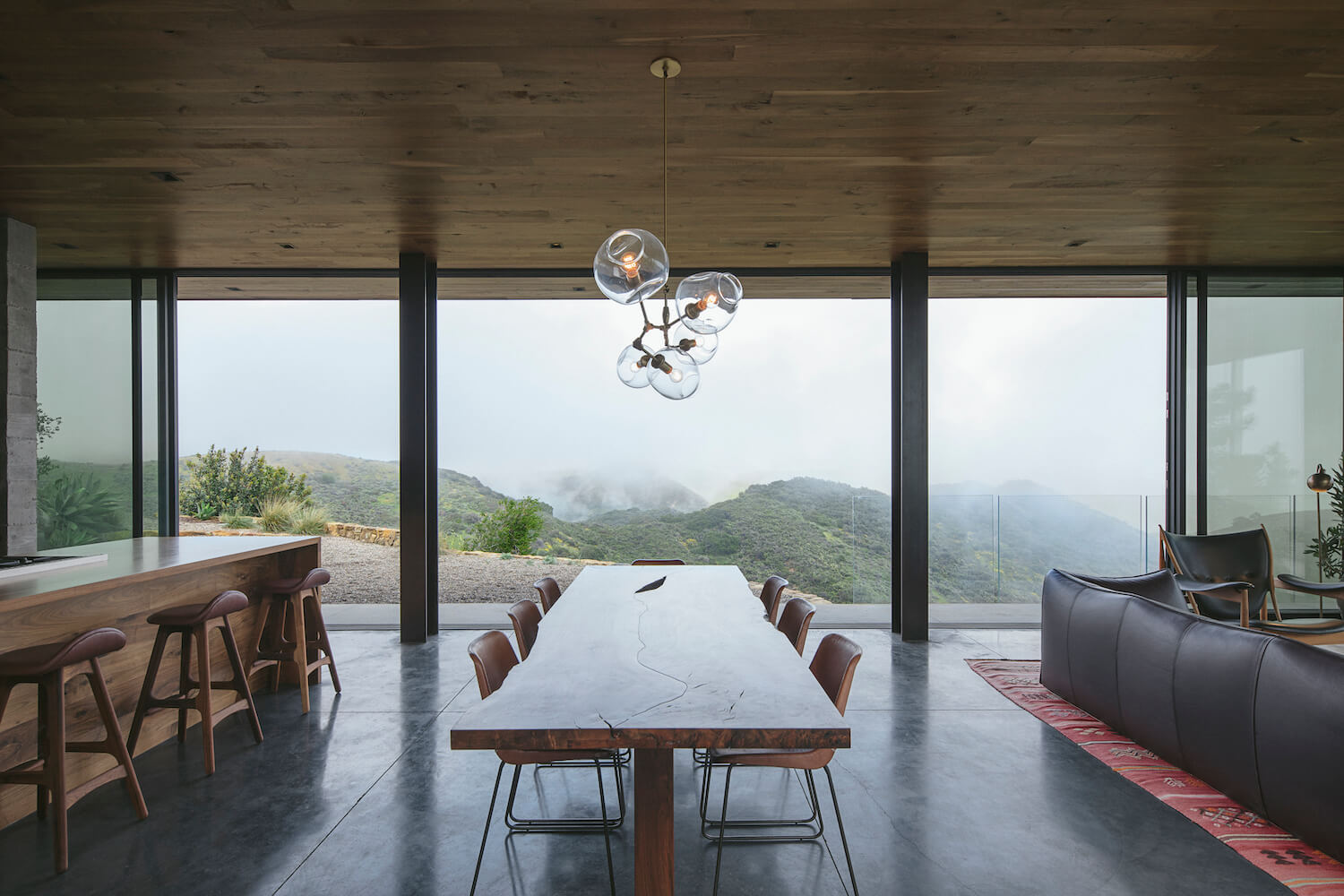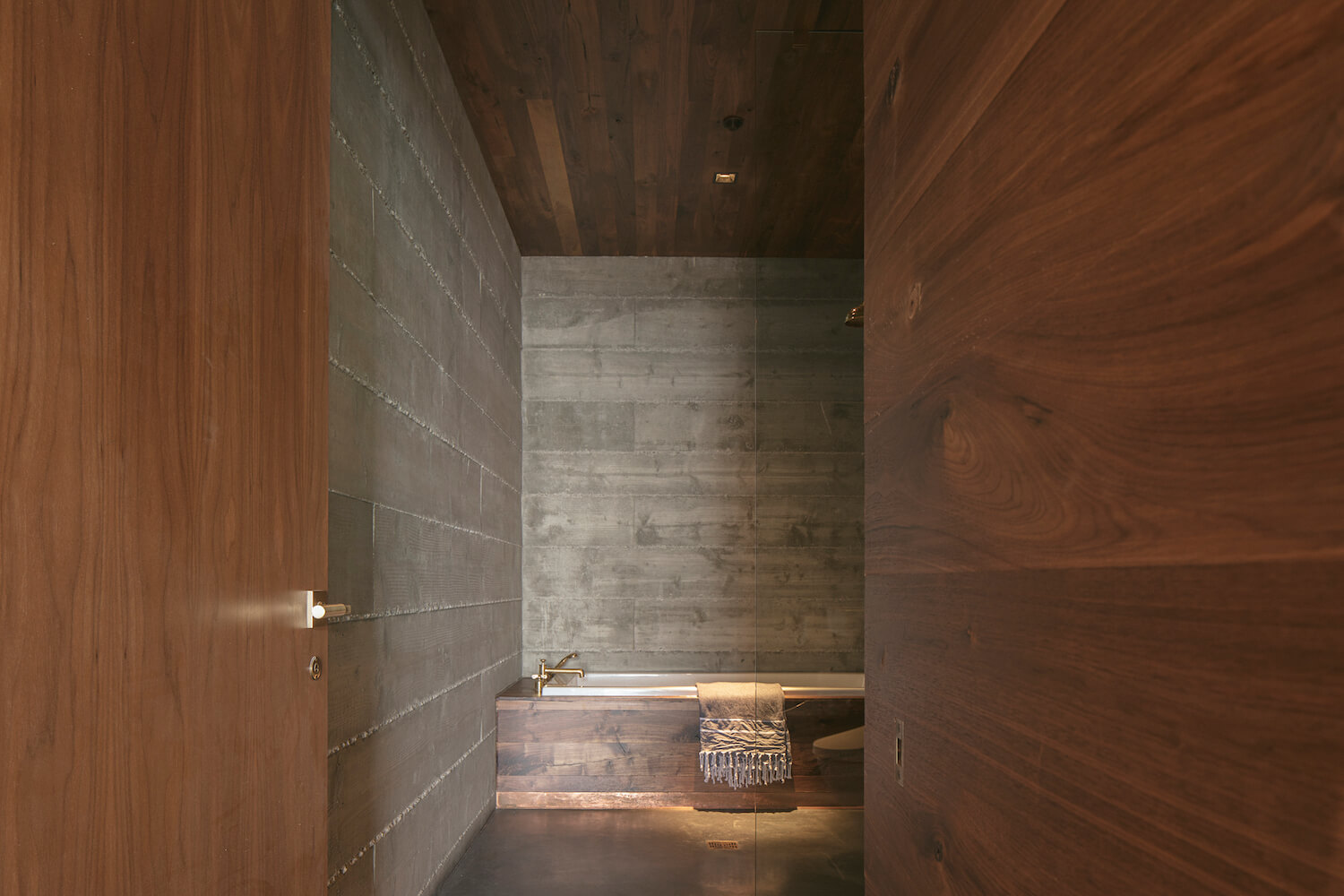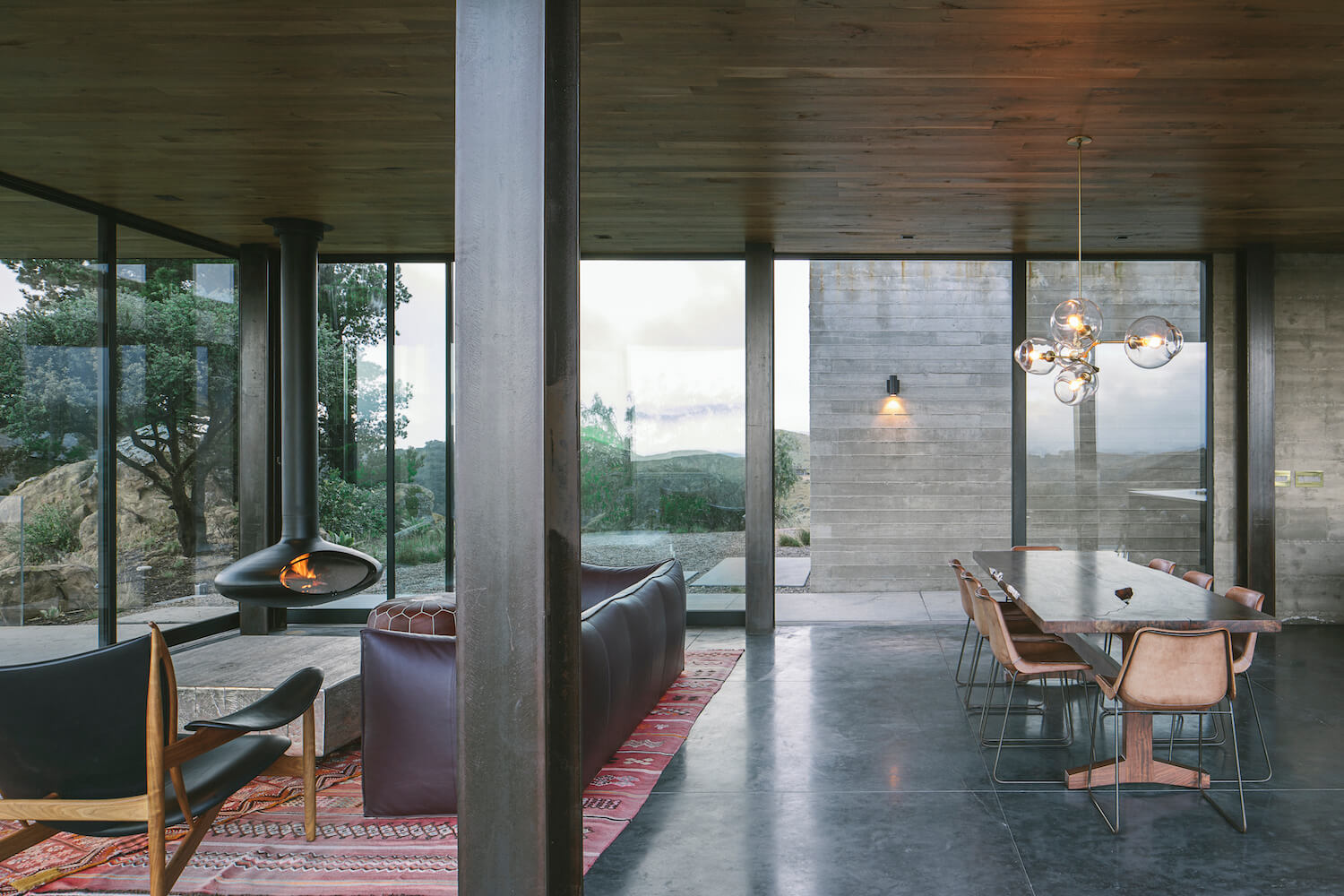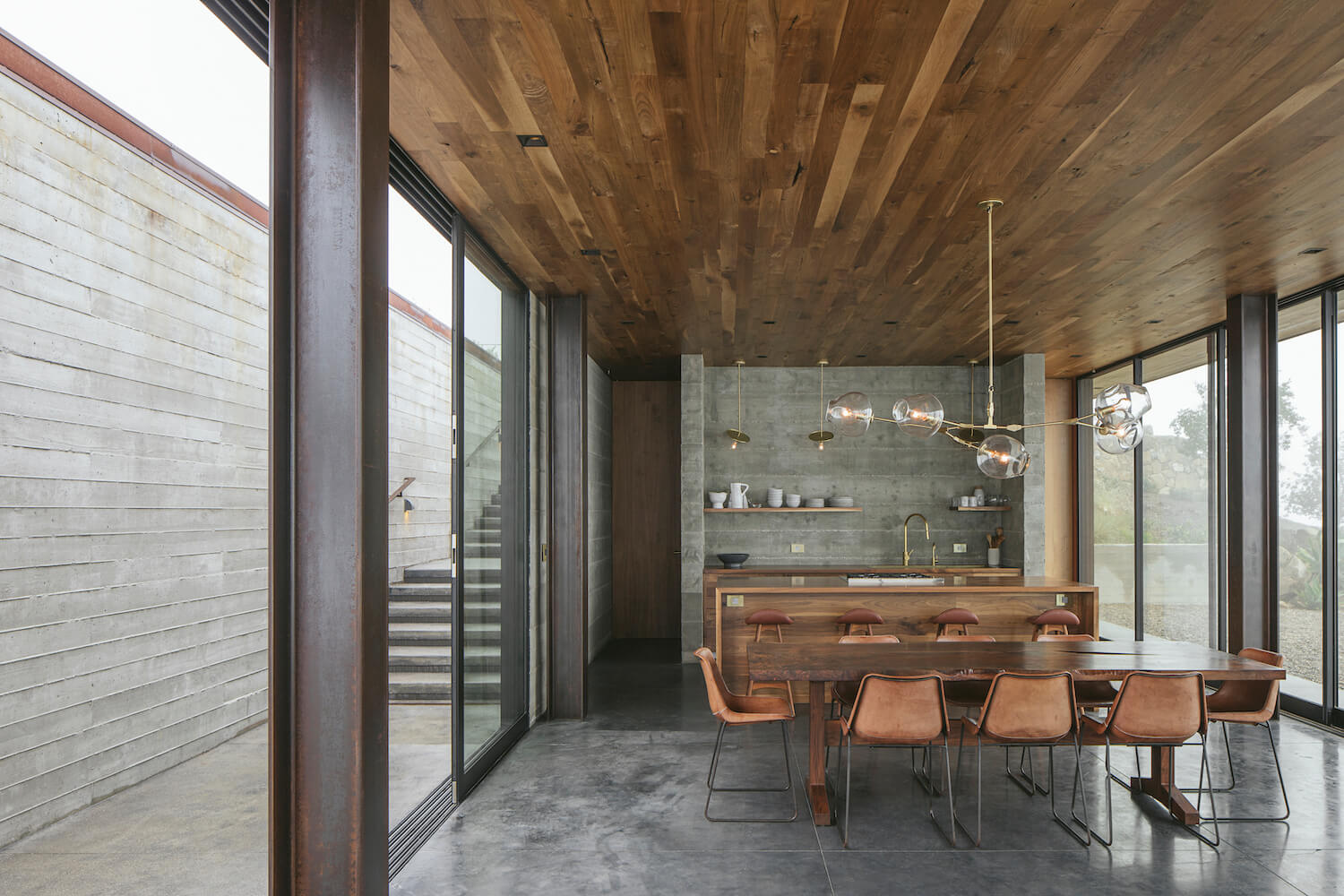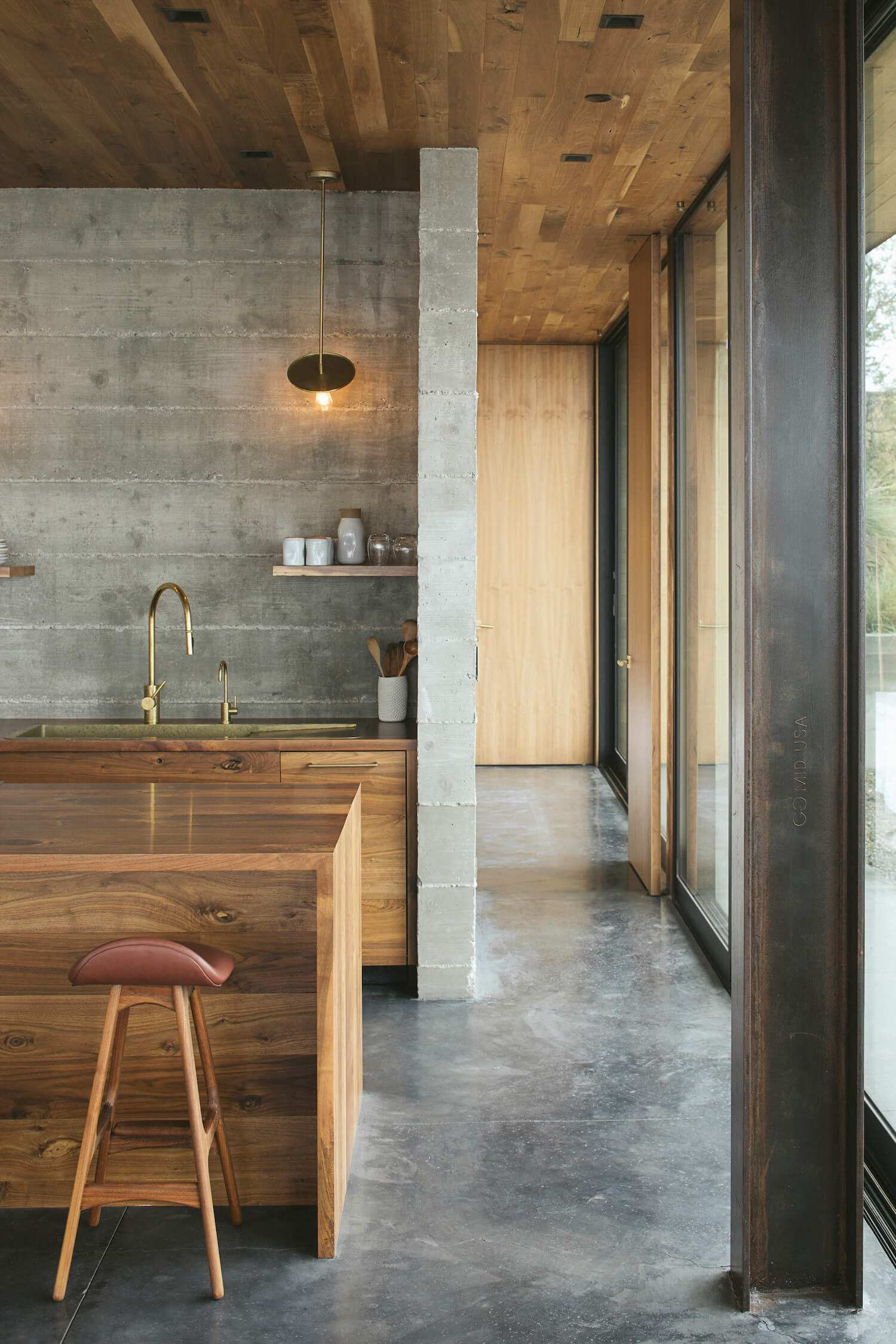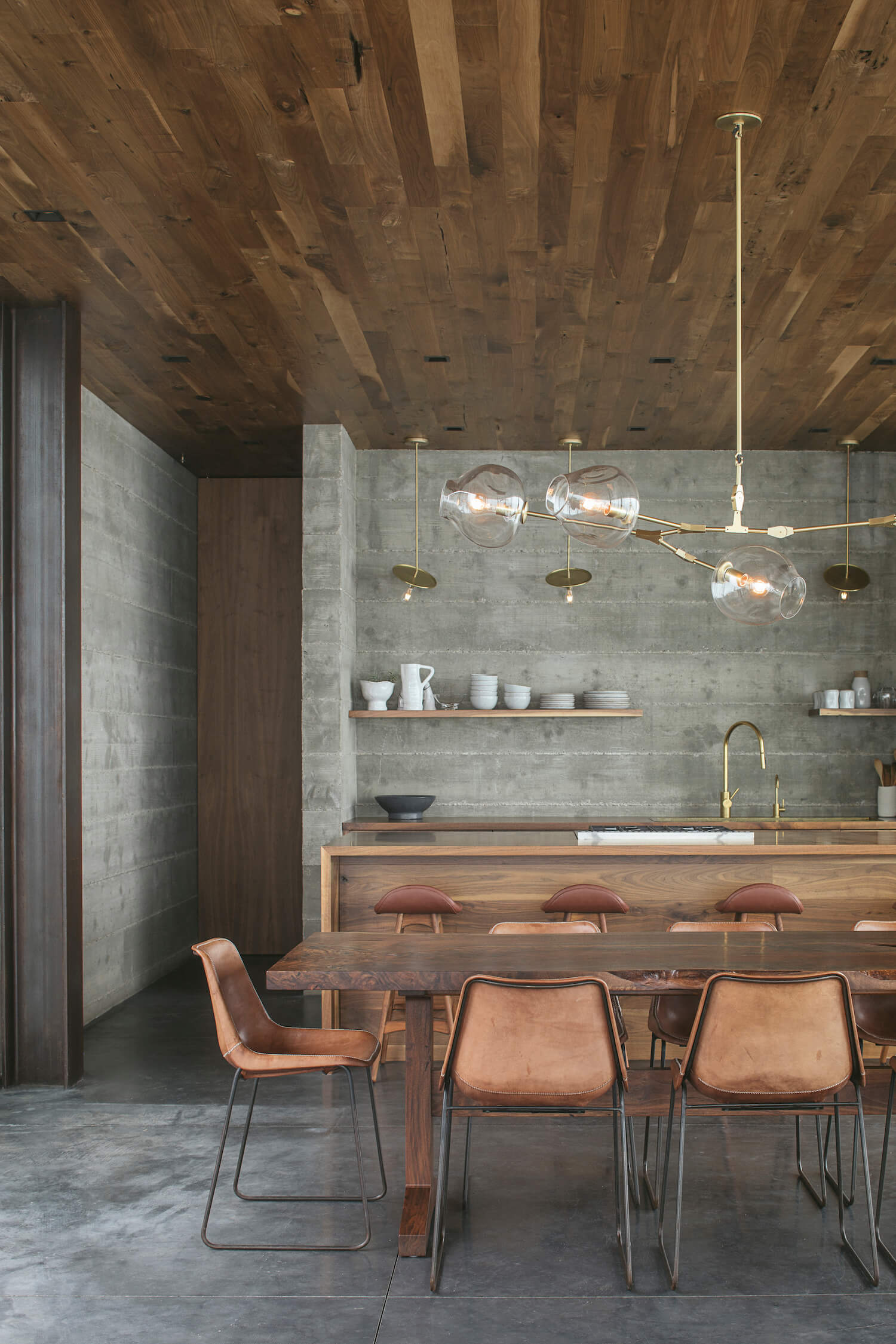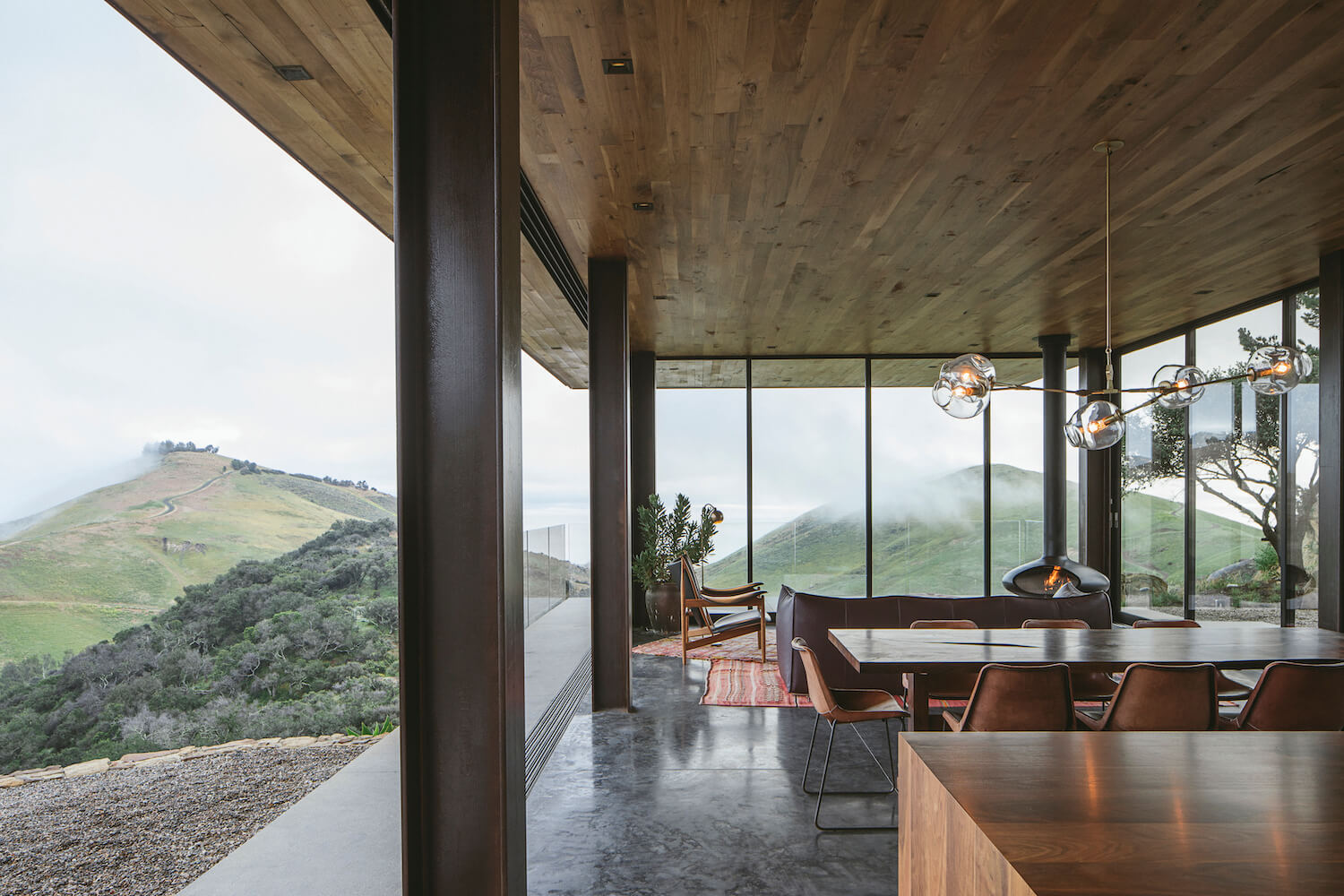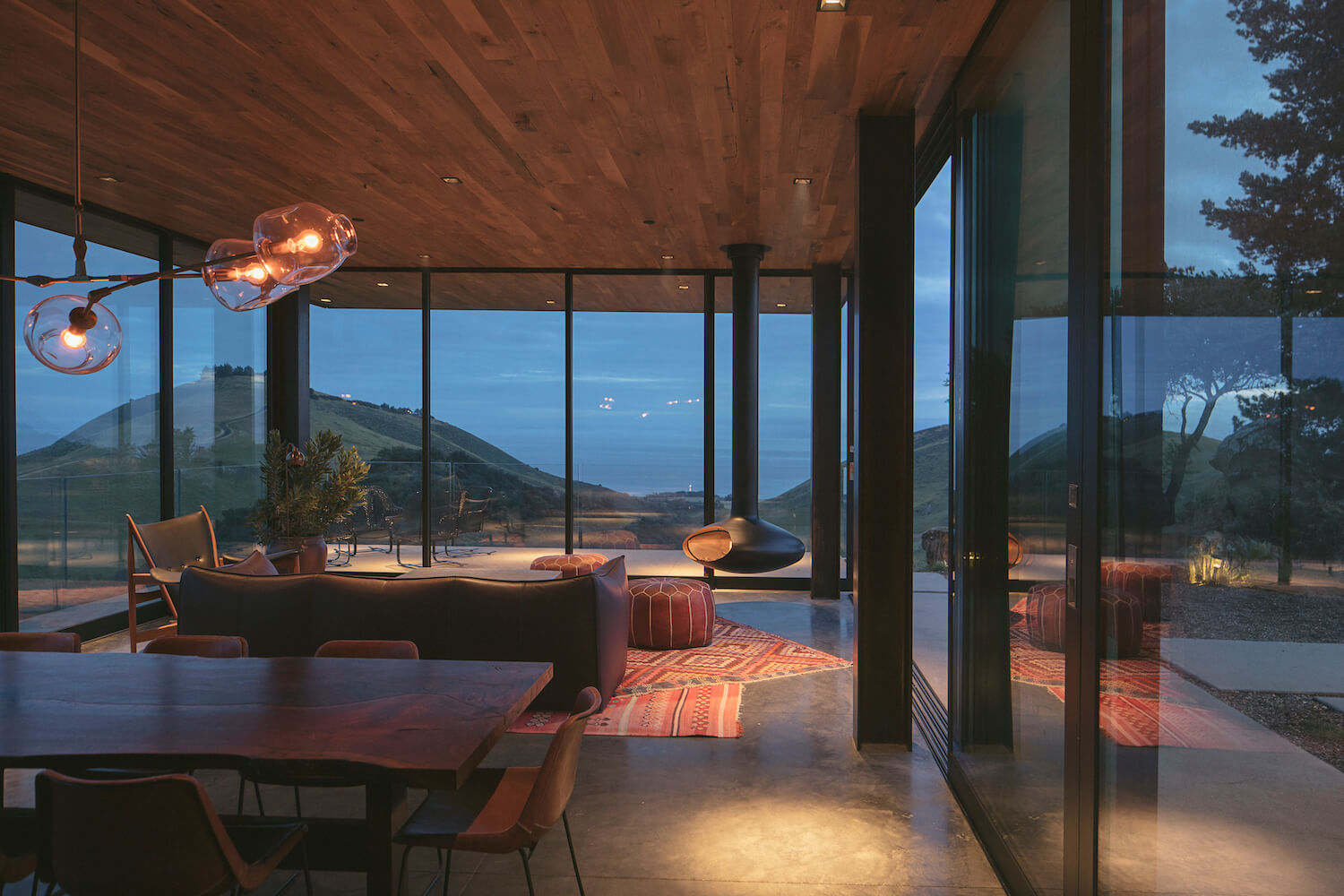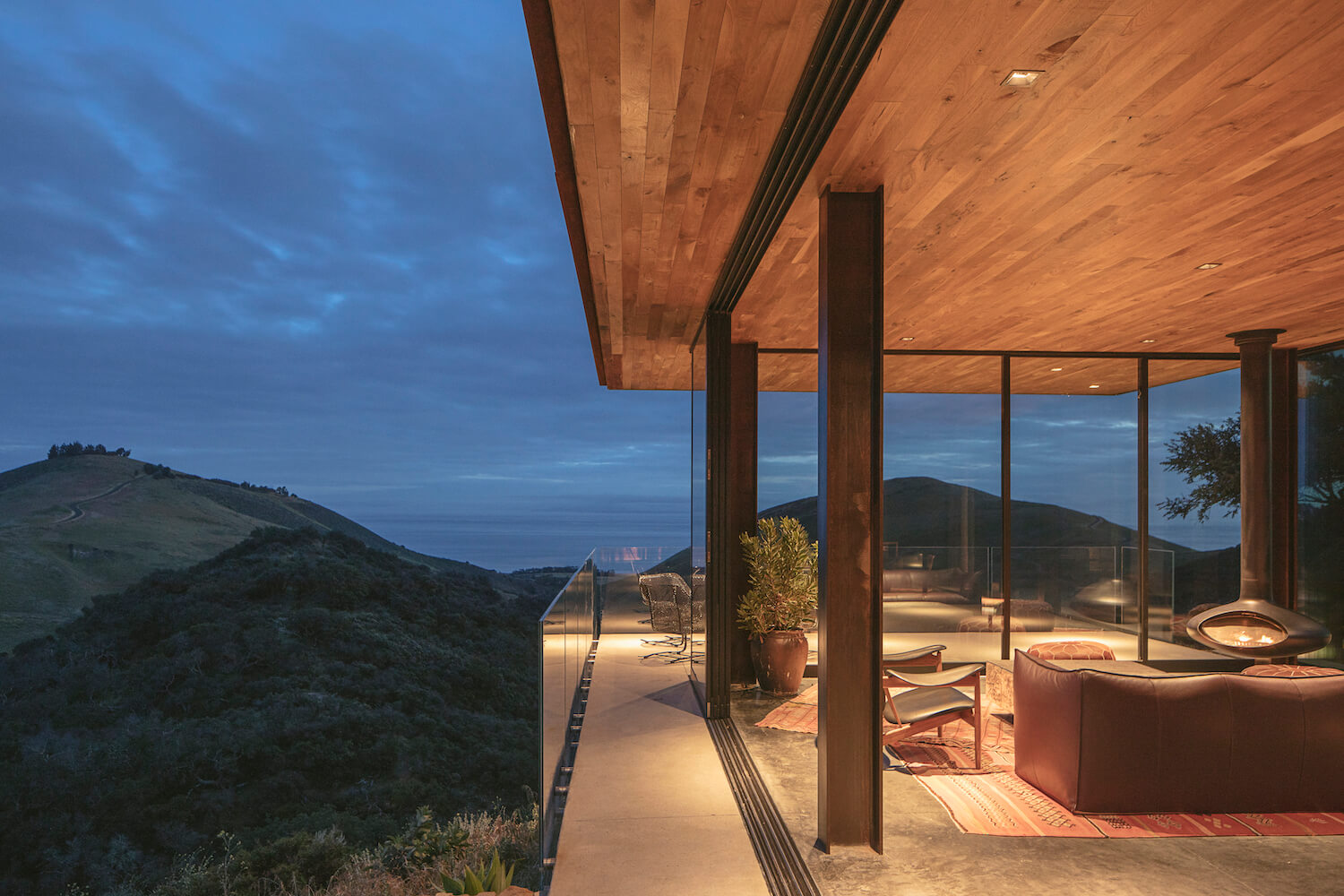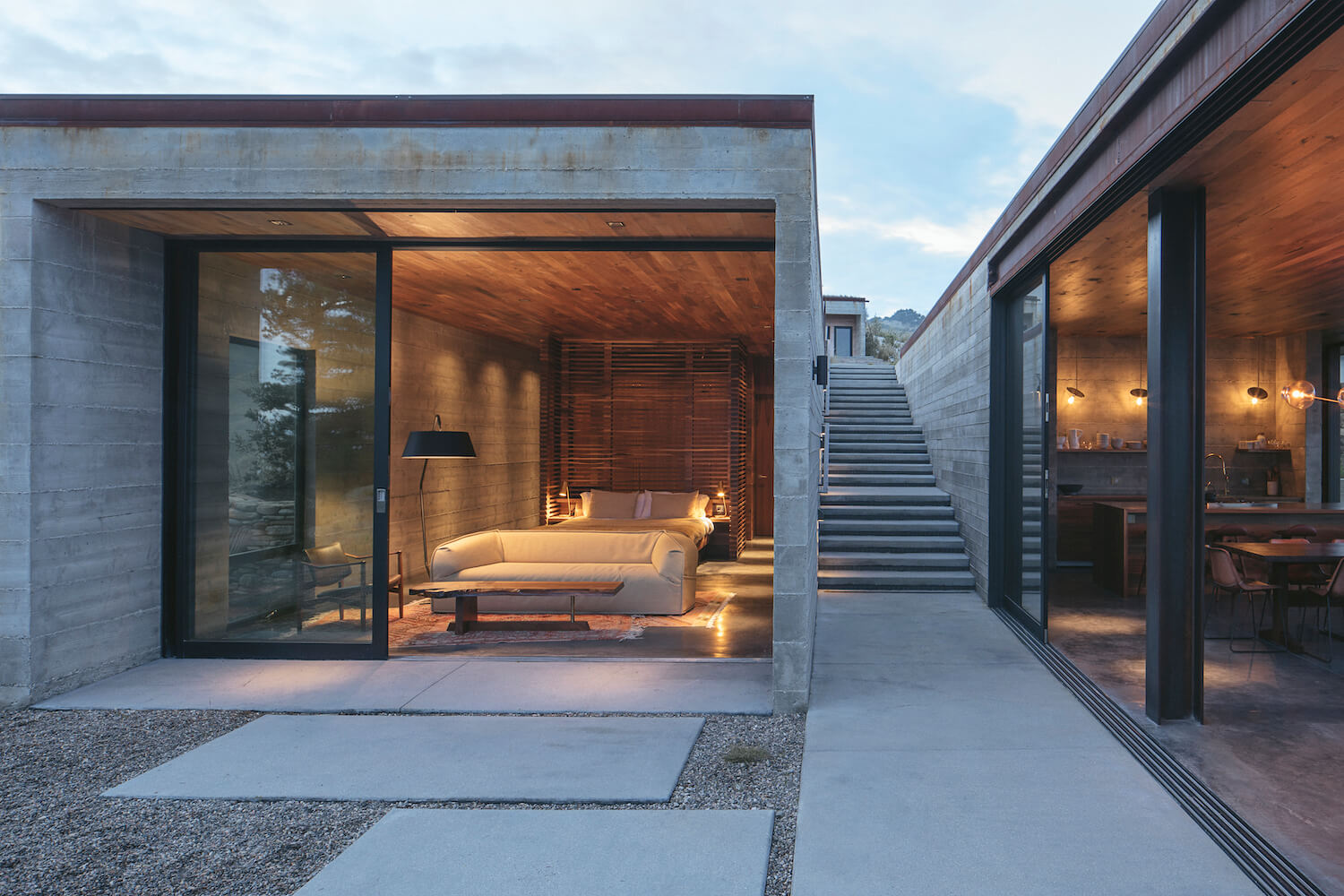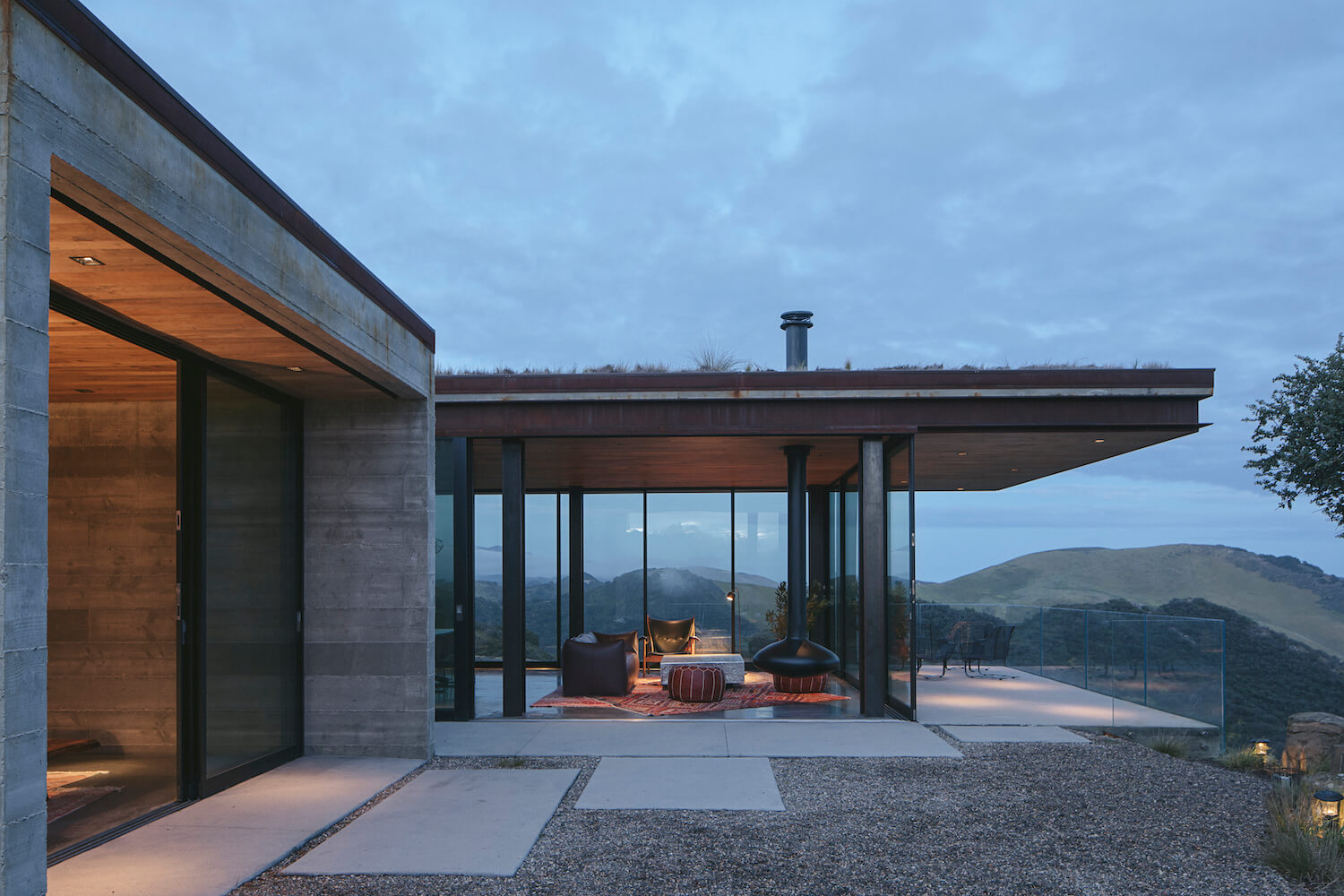 About
Our varied cultures and experiences define our unique design language and approach to every project. We strive to improve the built environment for current and future generations.
The name 'ANACAPA' illustrates a connection to the Santa Barbara Channel's ecological history and stands shoulder-to-shoulder with the local community that has nurtured our vision. Our studio was founded in the Funk Zone on Anacapa Street, a distinct locality magnetized by lively grassroots commerce. This uncontested hallowed ground nurtured our company's roots and remains fundamental to our creative identity.
---