The London timber concert pavilion design exploration led by Alexander Smaga Architects investigated the relationship between artificial intelligence (AI) and architecture. The concert pavilion was prompted with the latest version of Midjourney. The design was inspired by Victorian architecture of the 19th England century but carries the language of our digital architectural age. The designer reflected on the idea that music is in its essence frozen architecture. The question which emerges from it is if AI generated architecture will lead to the development of new styles and more complexity in architecture.
AI's current creative power is expressed mainly by the production of endless variations and permutations of an image that can be used or dismissed by the user. Thus, it raises a couple of important questions for the designer, firstly how to decide which design is the right response to a design problem and secondly when to terminate the generative process judged on the basis of the results received from the AI generator. The pavilion was generated within multiple iterations.
The aesthetics of the pavilion generated by the AI resulted in images of a concert pavilion or bandstand that may trigger a certain feeling of ambivalence or strangeness that can often be felt in many architectures that emerge from AI generators. One can imagine that new architecture generated by AI, despite its easy way of achieving quick results, will still require architects to have a certain level of experience, judgment, visual aesthetic training as well as architectural know-how to go through different work stages including dealing with zoning plans and building regulations in order to finally get to a stage where a building would become part of our built environment of the future. Last but not least the most important question will be if architecture generated by more sophisticated AI generators than Midjourney or Dalle could lead to an architecture without architects. Only time will tell.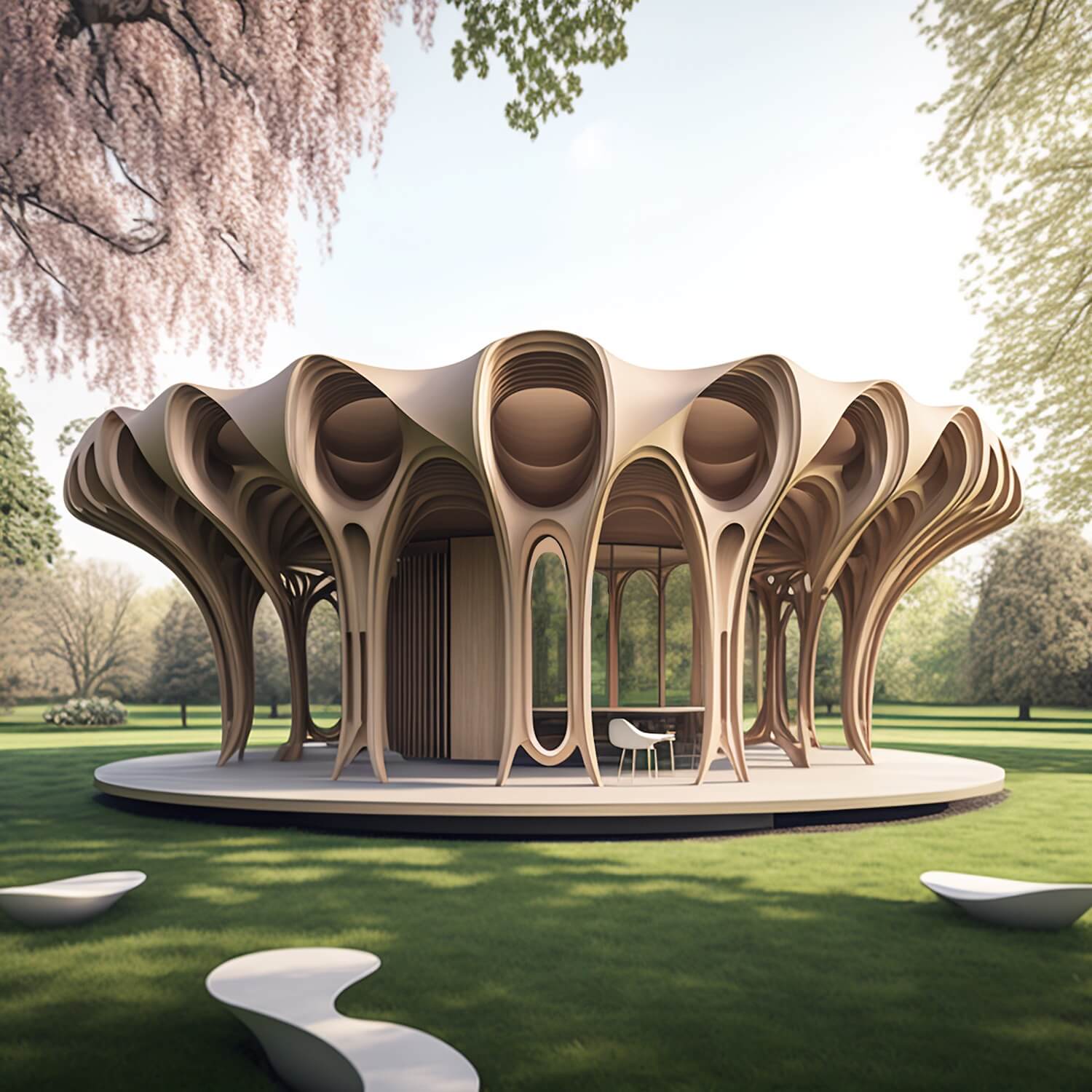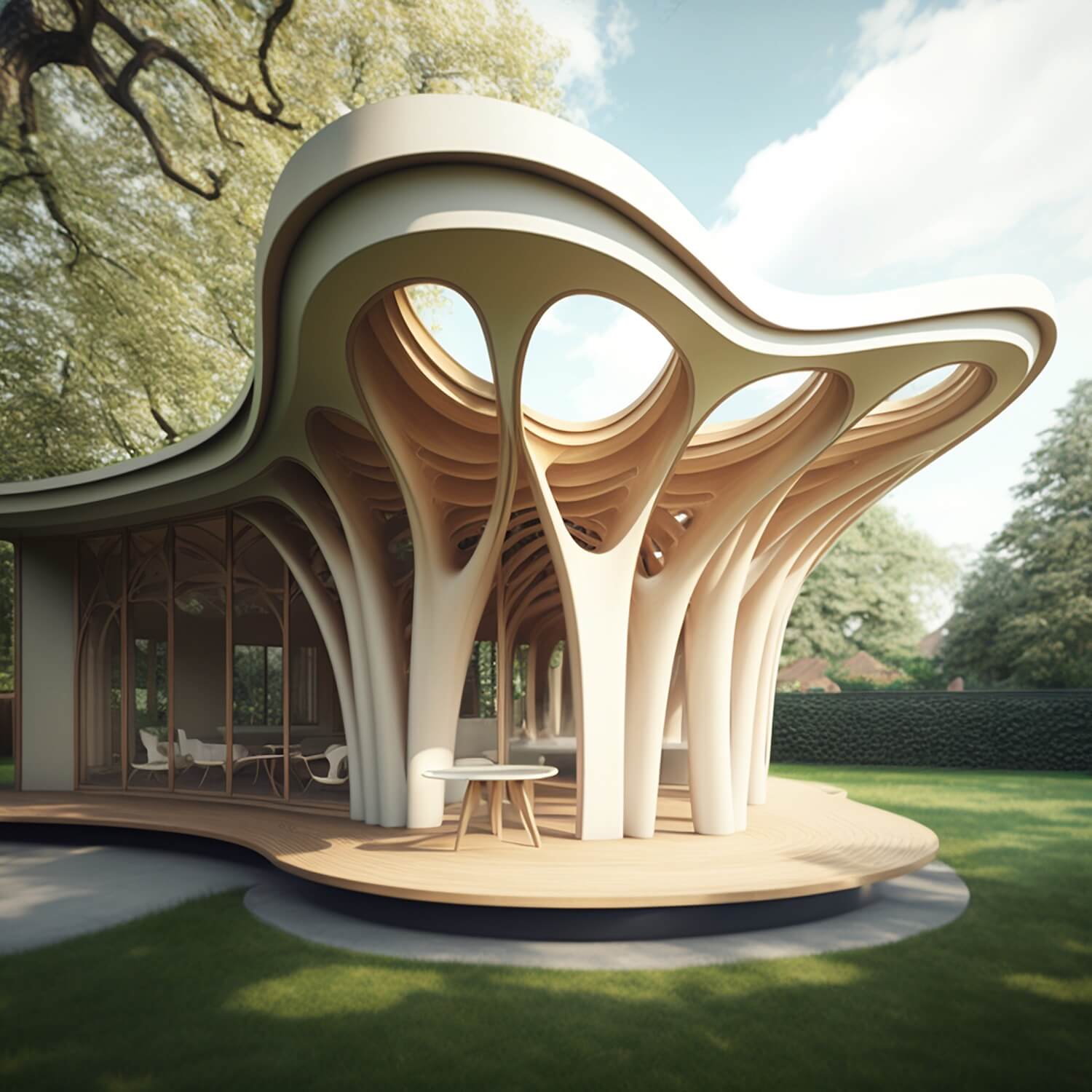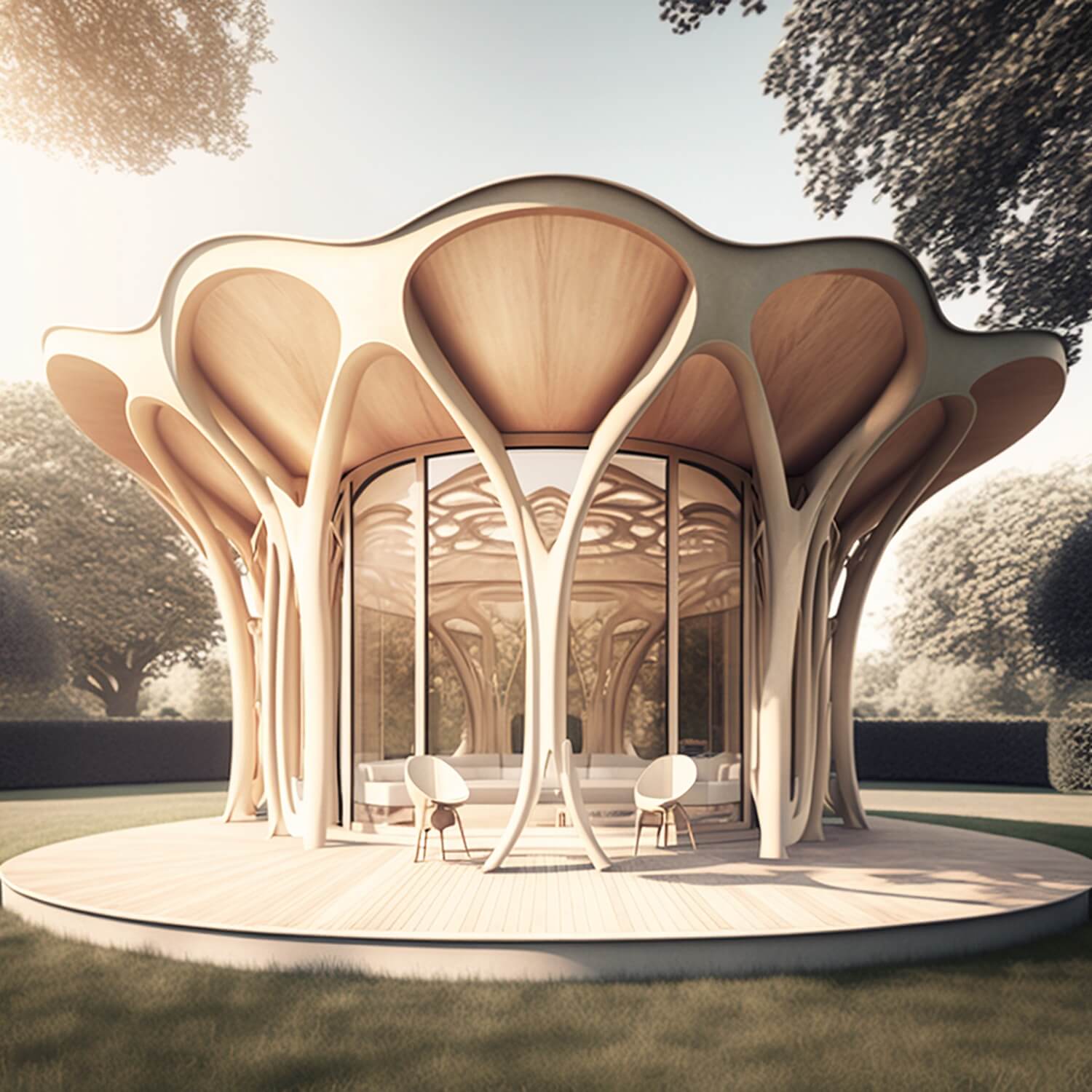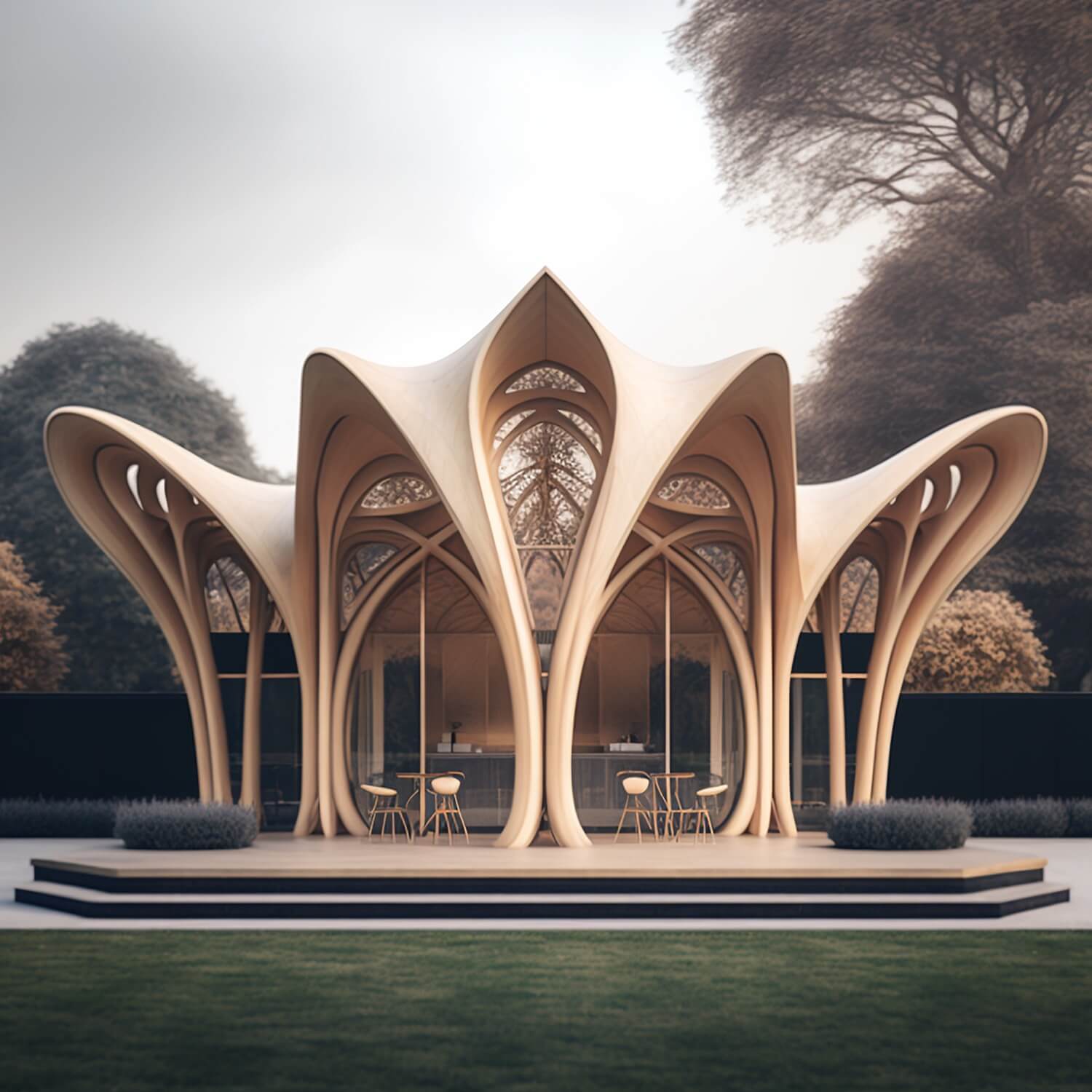 AS Architects London
Alexander Smaga is a RIBA Chartered architect and the founder of AS Architects in London. He studied architecture at the University of Technology in Vienna with William Alsop and at the Ecole Nationale d'architectures de Versailles.
Postgraduate Master studies at the University of Applied Arts in Vienna with Hernan Diaz Alonso and Wolf Prix
---