Time and space flow
In the busting world
The paintbrush unleashes the fireworks of aspirations
Colors delineate exquisite stories
Light and shadow move freely, like a canvas of art.
Poetry surges as if in a dream
Art dances within tender and misty
The soul roams amidst vibrant dreams
Colorful illusions
The project owner, Kabel, is a brand primarily dedicated to art paints. The design inspiration originates from the artist's paintbrush. The unconstrained flowing wall resembles a work created through the artist's free brush strokes, and it also appears as a dancer's swirling motion path within the space. Each curve represents a creative moment, outlining the artist's boundless imagination and creativity.
In the lobby area of the exhibition hall, a set of dazzling round colorful acrylic lights resemble stars. The lighting is poetic, as it traverses the colorful acrylic lights, gently caressing the walls and floors, transforming the space into a dreamy, colorful universe. This clever design, like a lingering melody, not only plays beautiful notes visually but also imparts a unique soul and temperament to the exhibition hall, further poeticizing the main theme and characteristics of the paint exhibits.
The verses of the colorful acrylic lights resonate with the rhythms of light and shadow, providing visitors with a picturesque experience. This interactive encounter is like constructing a rainbow bridge between visitors and exhibits, guiding them to explore an uncharted world of colors.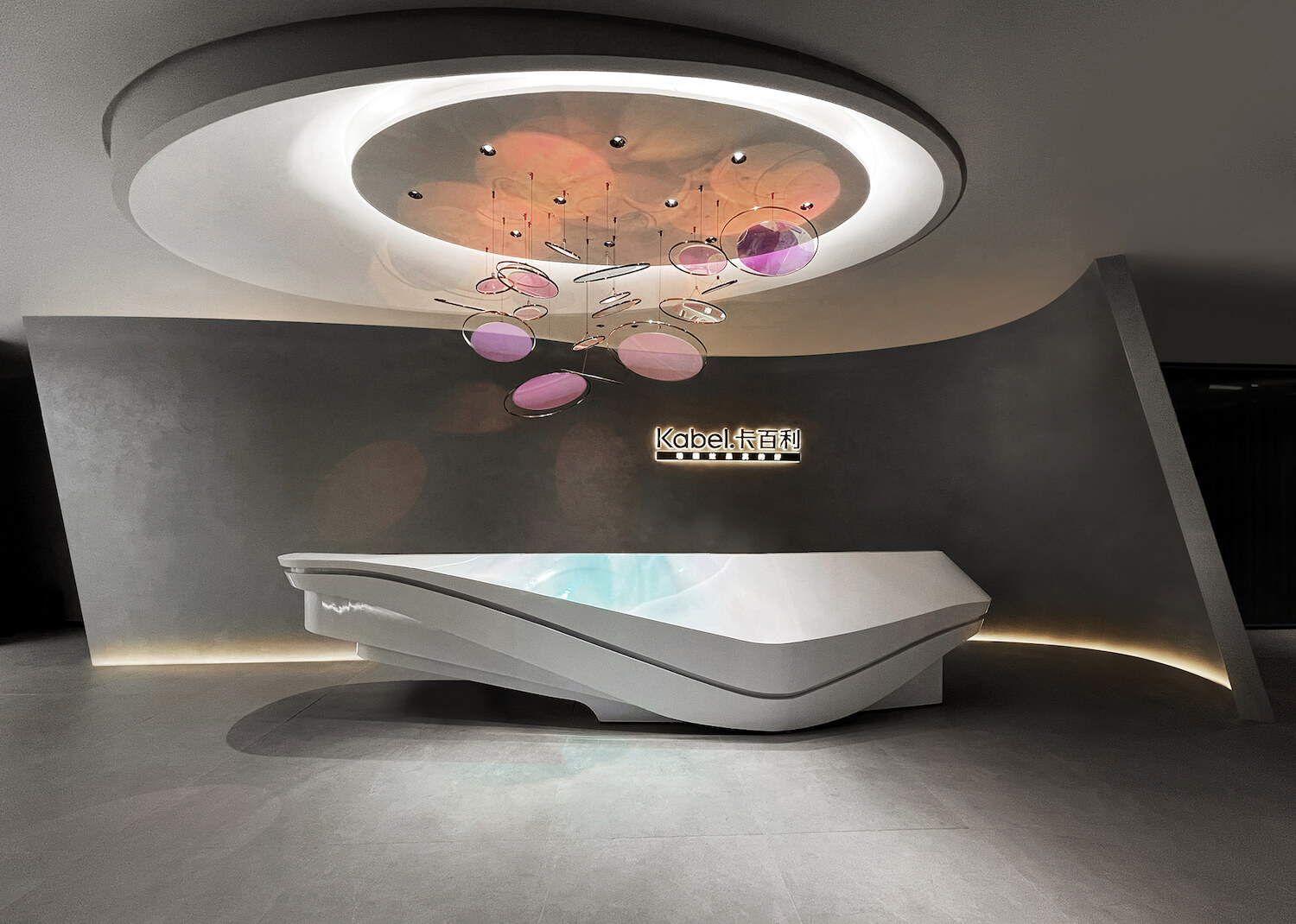 Exploring the light
This place resembles a garden of boundless creativity, where vibrant brushwork and paint are in fervent creation, and digital art and virtual reality take flight with the wings of freedom. Here, visitors can explore digital tools and transform every nuance of color into a one-of-a-kind digital artwork that is unmatched worldwide. With virtual reality equipment, they have the opportunity to immerse themselves in a virtual universe crafted from colors, encountering and understanding art from a completely fresh perspective and perception. It's an art form that is entirely distinct from the reality we know.
In the core of the circular materials selection area, stands an elegant and beautifully decorated piano. It resembles a guardian of music, exuding a subtle woody fragrance. The piano's black and white keys resonate with the rich and vibrant colors around, together interpreting the captivating interplay of music and colors.
Seeking shadows
In this exhibition hall, the space serves as the stage, with colors taking on the leading roles. Light is cast into every corner of the space. Curved walls resemble an artist's brushstrokes, splashing vivid and colorful traces in the air, immersing visitors in a dialogue with art. Each space showcases different textures of art paint, presenting the diversity of the products.
The curved walls within the exhibition hall are like poetry, displaying a dynamic and elegant quality that spans throughout the space. Their streamlined forms look as if the graceful movements of an artist's brush, evoking imagery of shooting stars across the night sky or flowing water on the earth. These curved walls intersect with each other, akin to a group of dancers gracefully performing on a stage, interpreting a concerto of motion and fluidity. They not only harmonize with the surrounding exhibits and decorations but also exhibit their unique charm, offering a sense of poetic beauty.
The crisscrossing walls and circular ceilings are adorned with art paint such as Kabel microcement, microcrystalline cement, Milan velvet, and Breya. They flow dynamically, presenting the interplay of time and space, as if stepping into a contemporary art gallery with a surreal touch.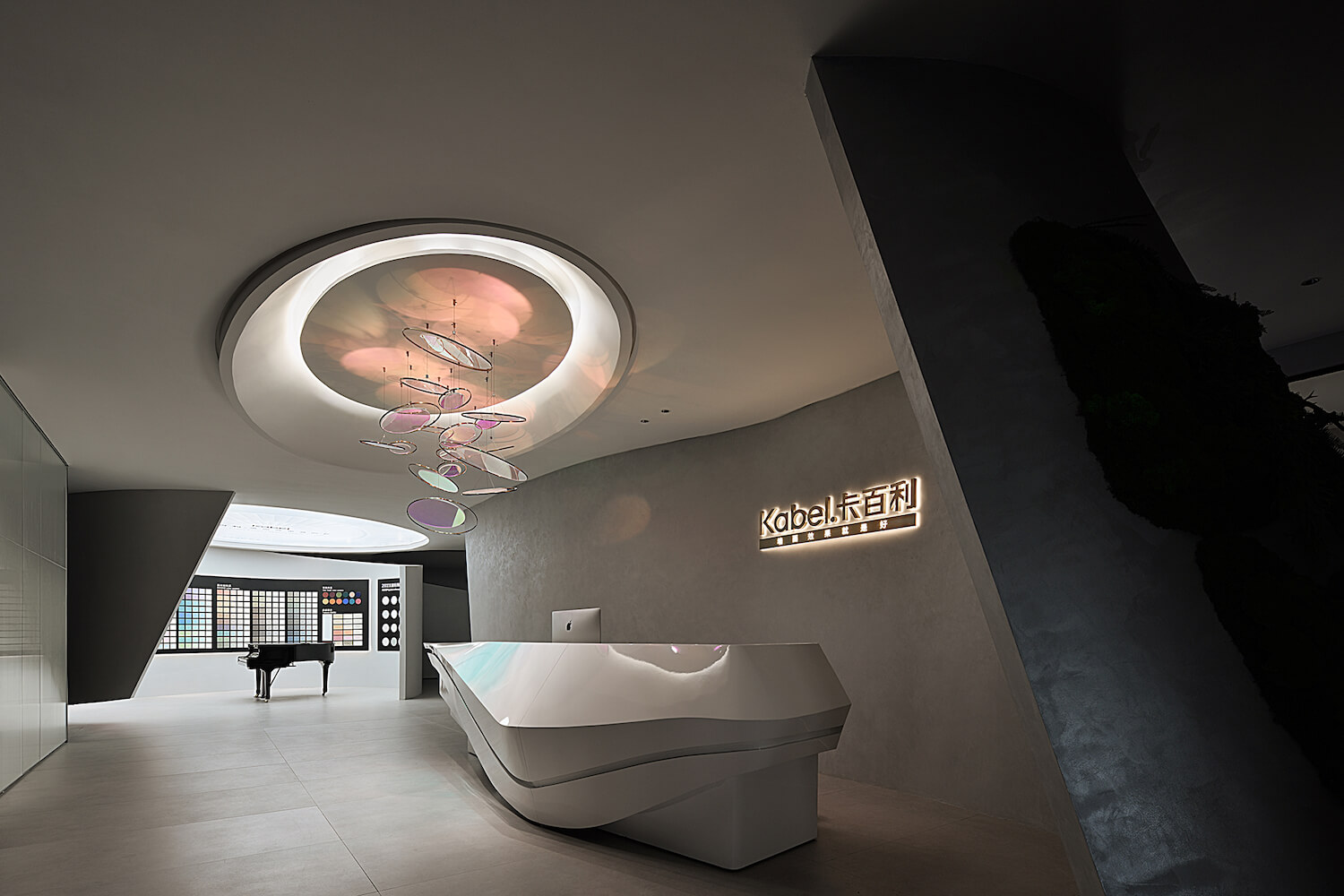 This place serve as both a showcase for art paint products and a color-themed art gallery. Microcement imparts a simple, natural atmosphere to the space. Microcrystalline cement showcases a unique modern and technological feel. Milan silk velvet creates a luxurious and elegant ambiance, while Breya adds a touch of dreamy charm to the space.
In this leisure area, comfortable seating complements the elements of nature, just like a poet's pen, using comfortable design to write verses that allow people to bask in the embrace of nature, temporarily escaping the hustle and bustle and pressure, and enjoying a moment of tranquility and relaxation. At this moment, body and mind are surrounded by greenery, as if gently cradled by nature, serene and peaceful.
Mountain View
Through clever color combinations, different atmospheres and emotional experiences are created. The leisure area is transformed into a mountain valley, with slanting tree shadows and a subtle fragrance, concealing the tranquility and serenity of nature. It guides the visitors' emotions into a peaceful natural paradise. These colors are like a spring breeze brushing over the lake, gently soothing the soul, making one's mood light, cheerful, and relaxed, both mentally and physically.
DIY experiment stand, the dream of a color palette, takes on the shape of a 'Tree of Colors.' It gestates from the womb of art, growing upward with endless vitality. The branches are adorned with transparent glass test tubes, each filled with colorful solutions, resembling a poem of nature and an artist's brush. They hang in the air, bursting with brilliant colors. Each glass test tube tells an inspirational story, representing a unique natural hue, showcasing the brand's distinctive products, and serving as a wellspring of inspiration.
This space creatively merges art, nature, and technology. The color palette table, glass test tube containers, and tree-shaped frame together form a captivating visual spectacle. It presents the richness of the product's colors and the concept inspired by nature in a creative and symbolic manner. In this space, viewers can experience the vibrancy of colors and the wonders of nature, resonating with the brand's creativity and innovation.
Art and technology embrace each other, complementing one another to create a beautiful tableau. It seems to whisper the secrets of nature, allowing people to immerse themselves in the dynamic interplay of color and technology, experiencing the brand's advocacy of the integration of art, nature, and technology.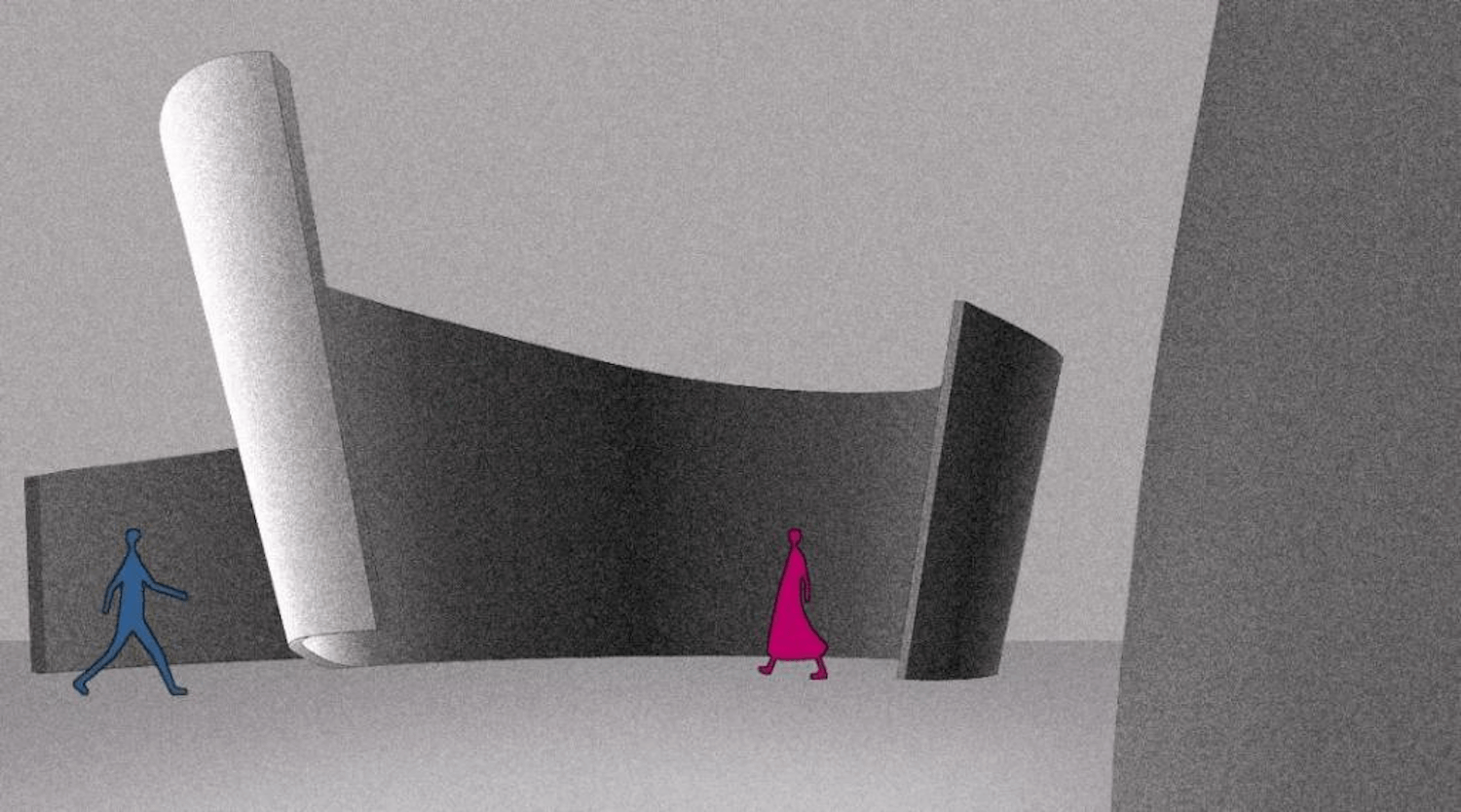 Returning to the forest
Upon entering the water bar area, your eyes are greeted by an inverted forest of light, an artistic installation that unfolds like a poetic scroll. Sunlight filters through a nearby glass brick wall, intertwining green, black, and white as if dancing in the interplay of light and shadow, creating a poetic natural ambiance.
The air is filled with the breath of life and a sense of mysterious power. In this small, poetic space, the hustle and bustle of the city dissipates, allowing one's spirit to calm down, offering a moment of tranquility and respite.
We create a tranquil meditation environment, guiding individuals to immerse themselves using light sculptures. At the intersection of self and the outside world, the past and the future, a mingling of the tangible and intangible, it sparks leisurely contemplation. In this space, inner serenity, introspection, and profound awareness take center stage, like an unfinished poem, where one's thoughts drift.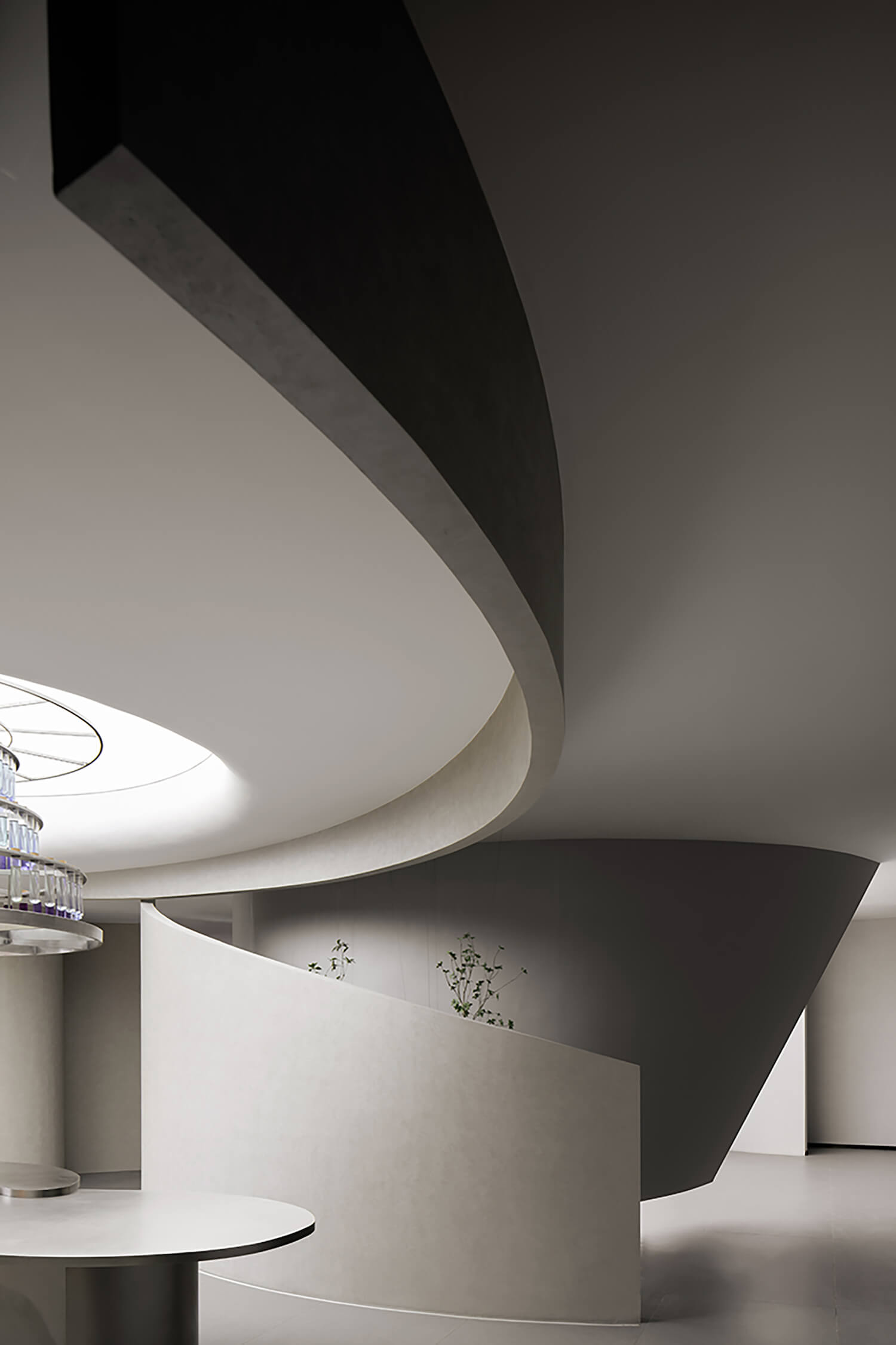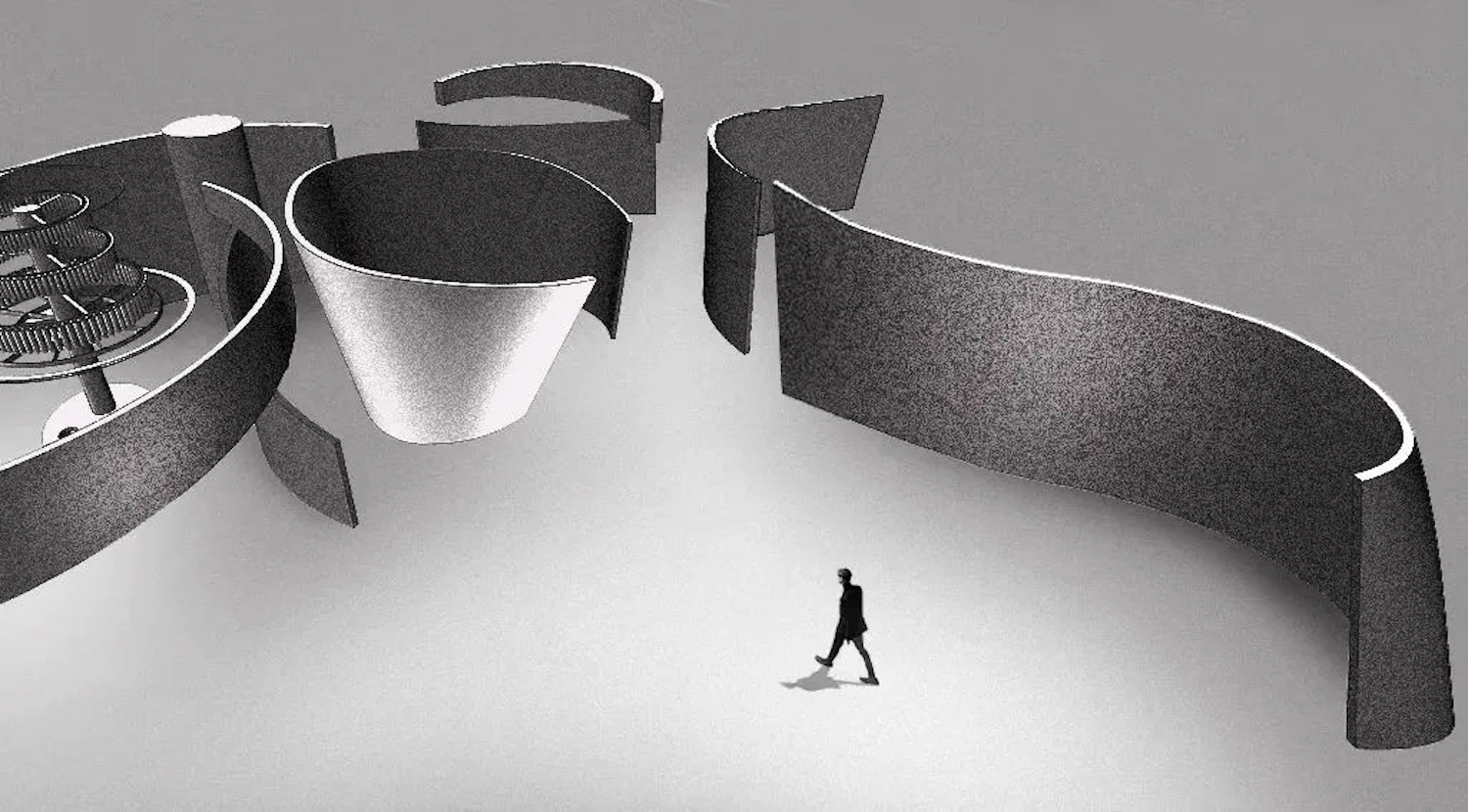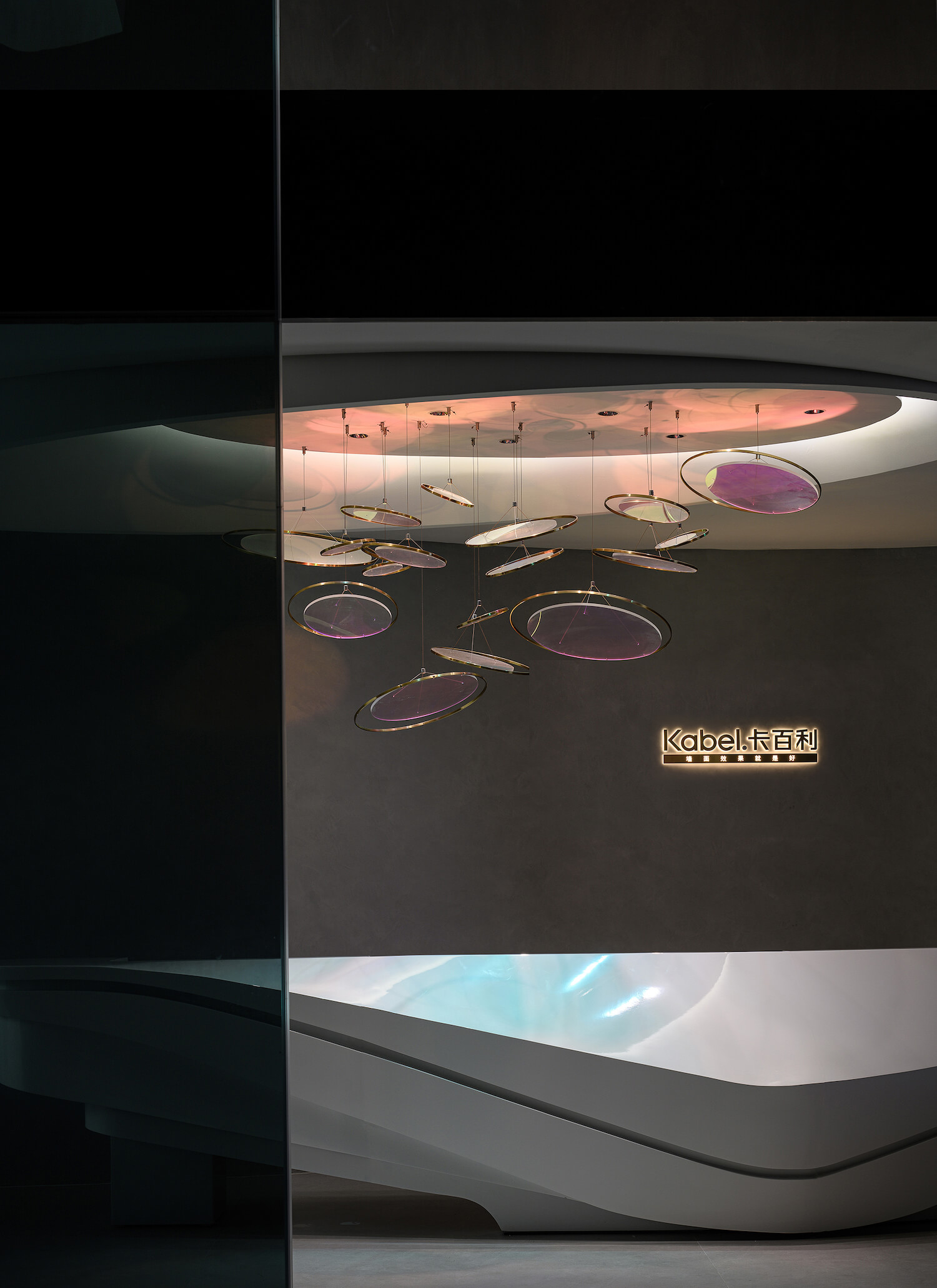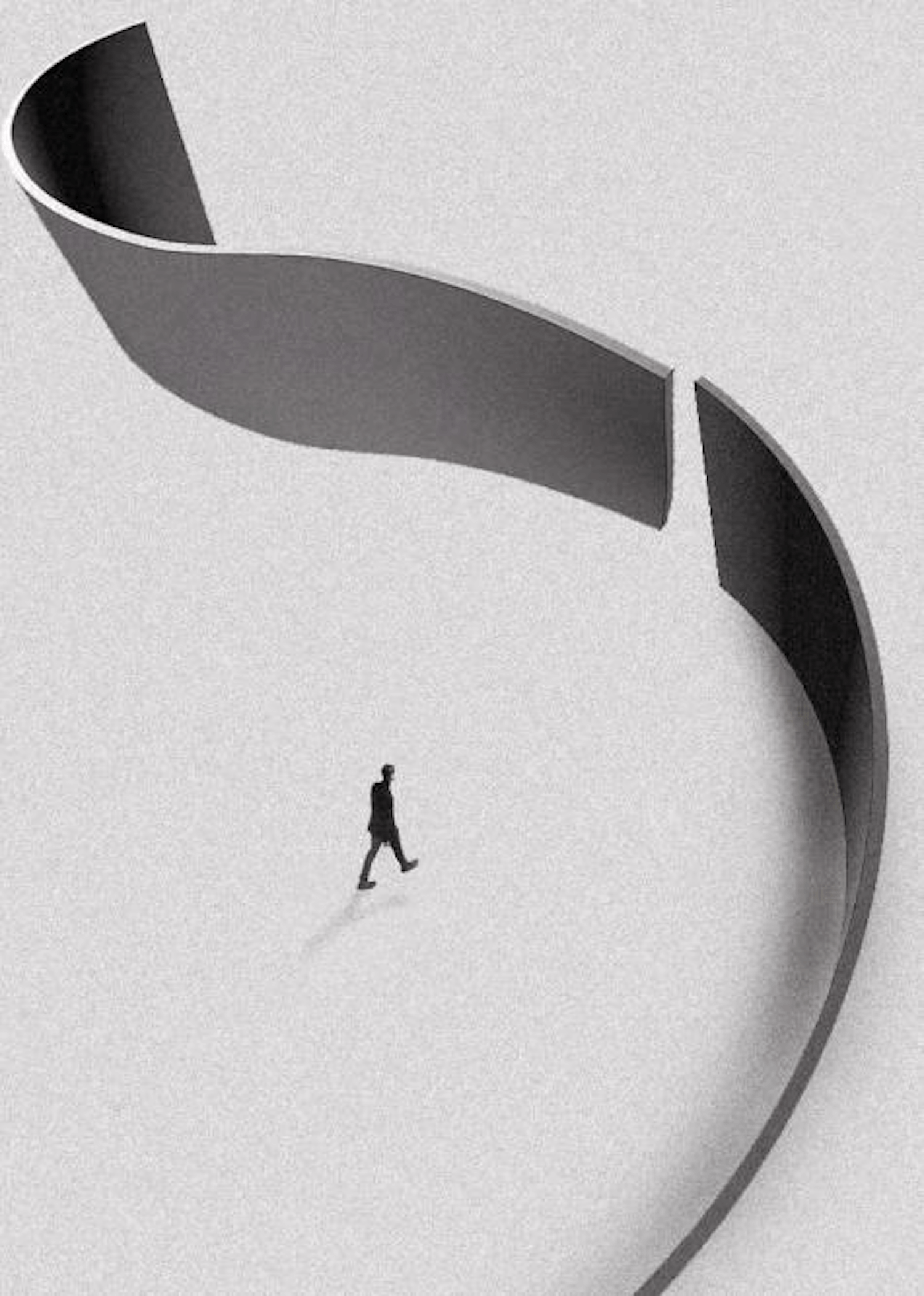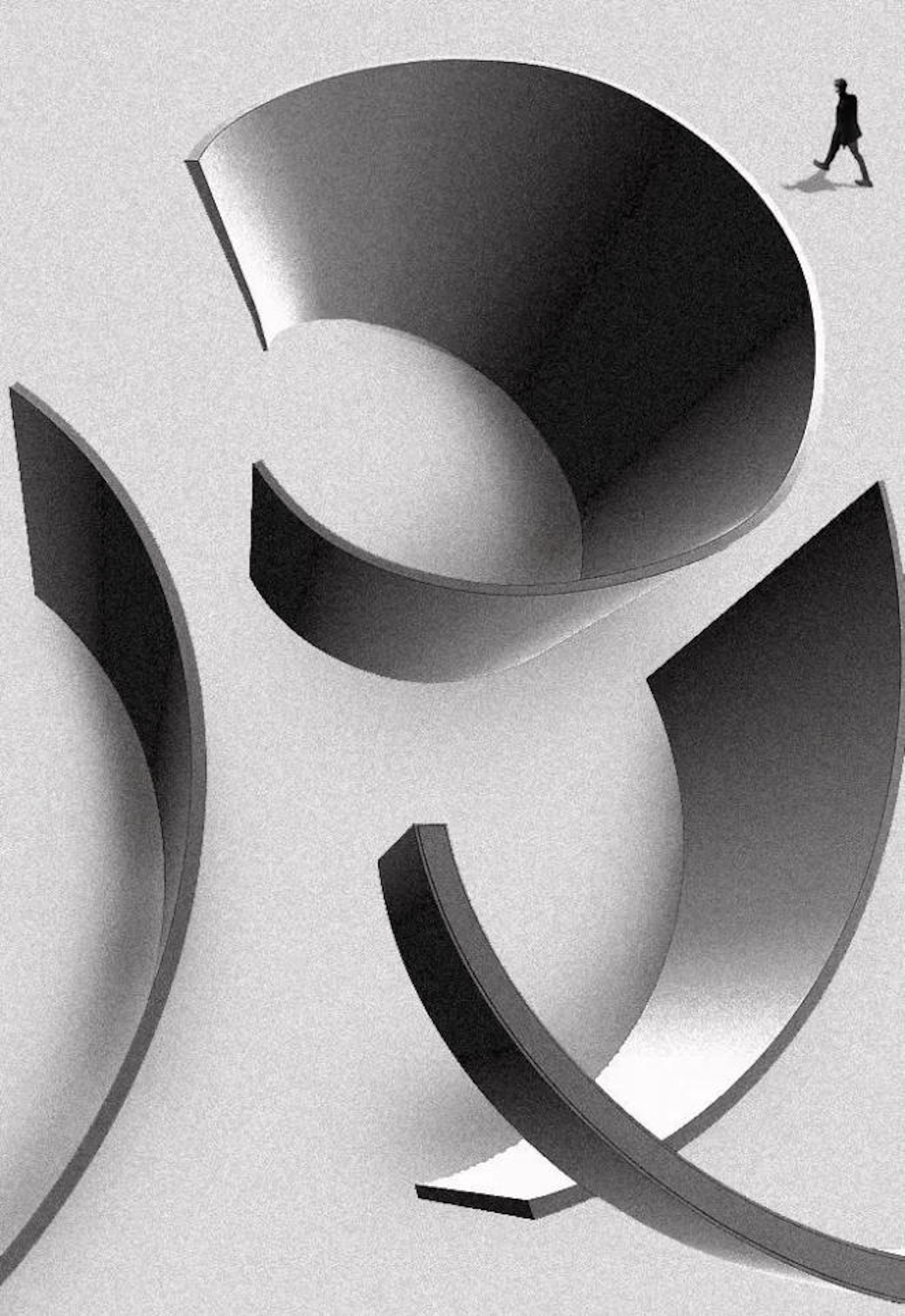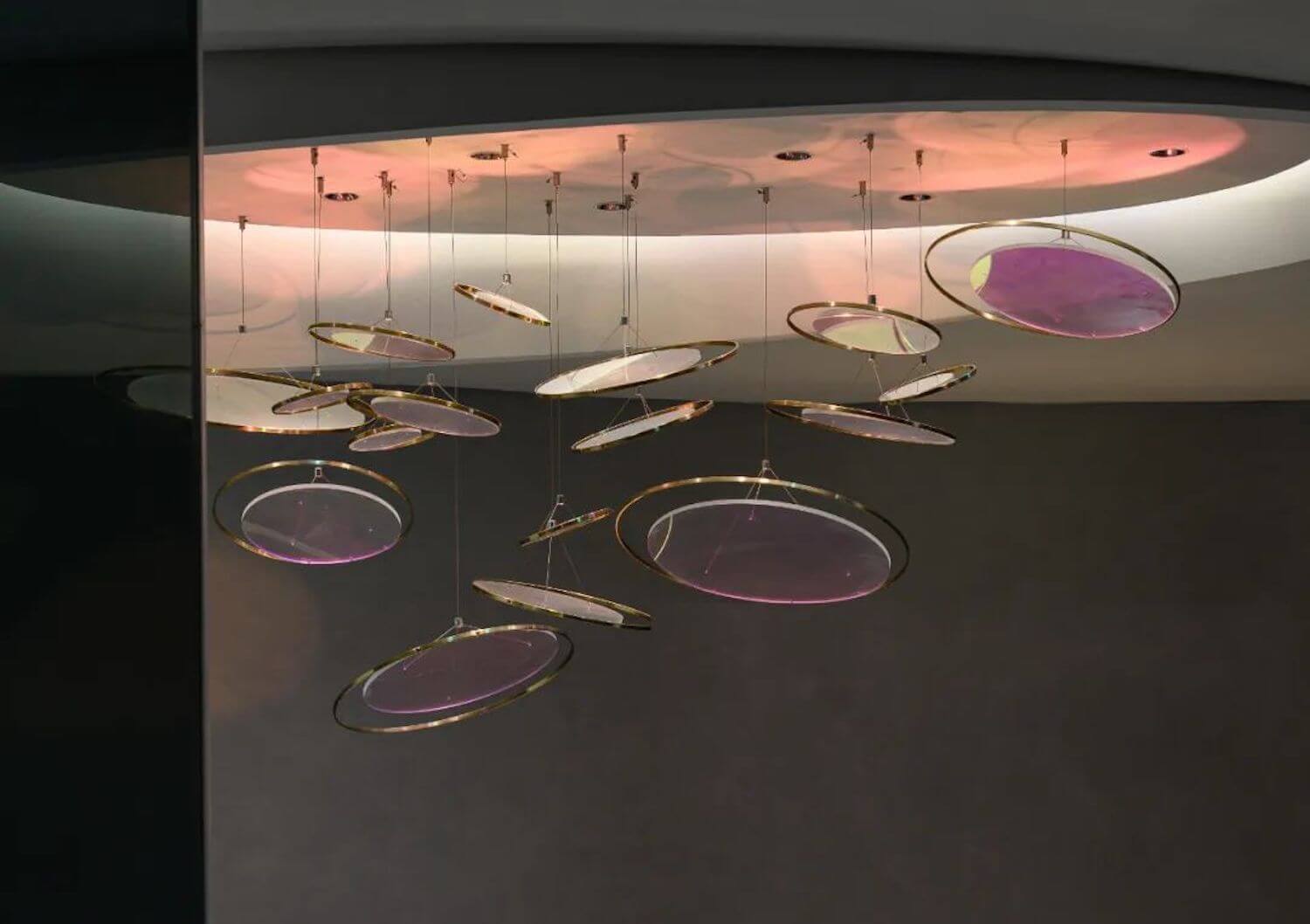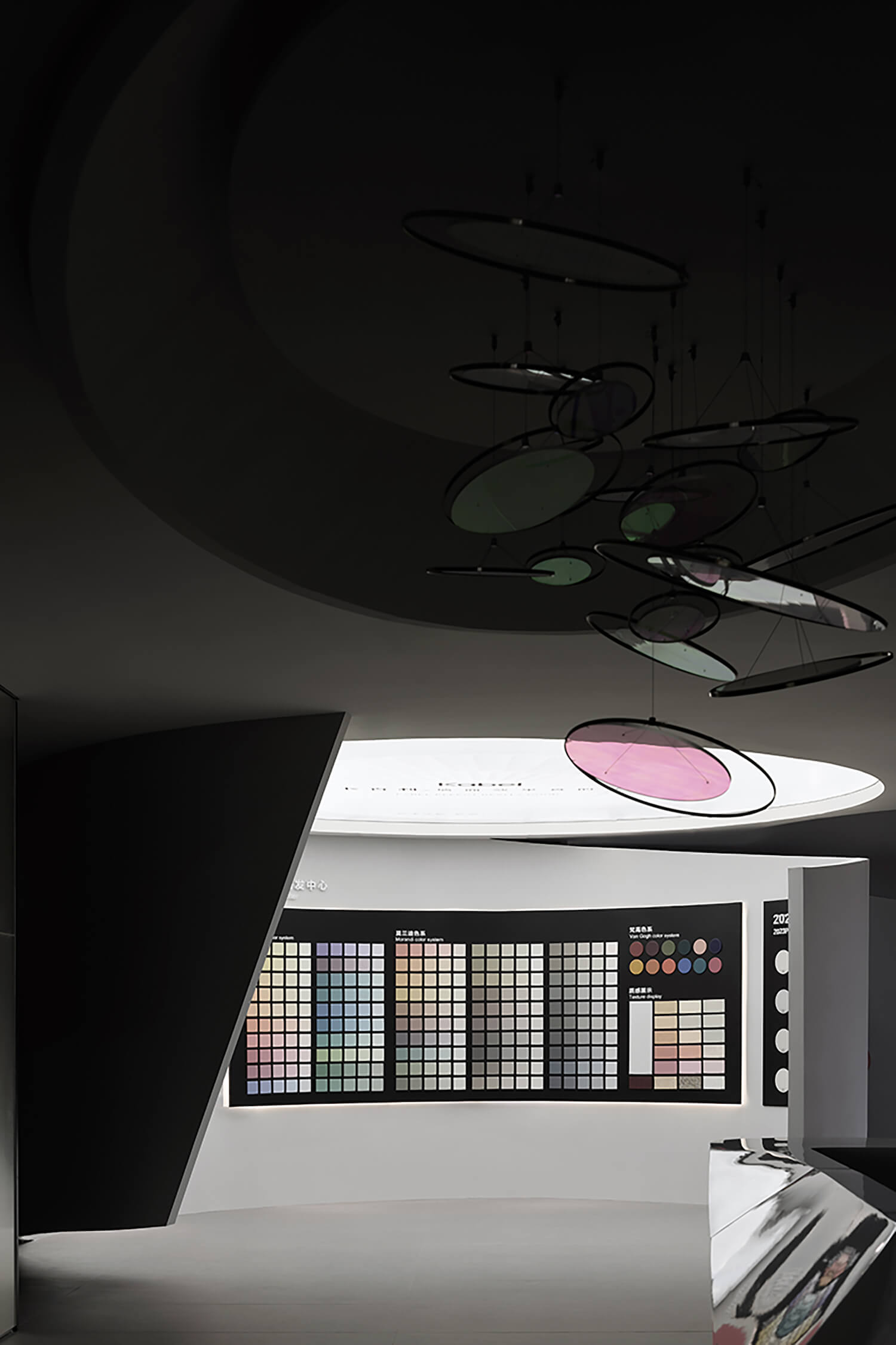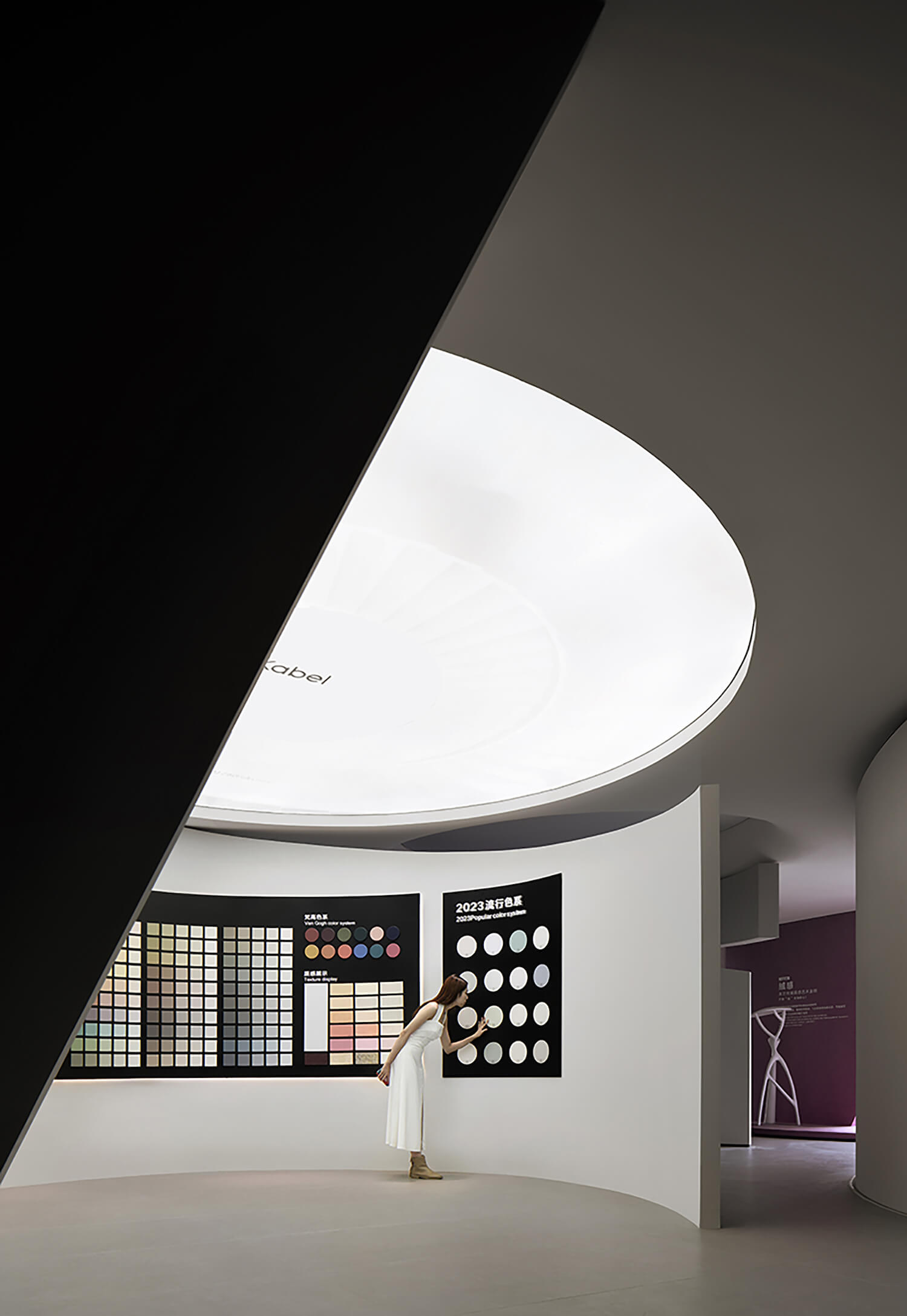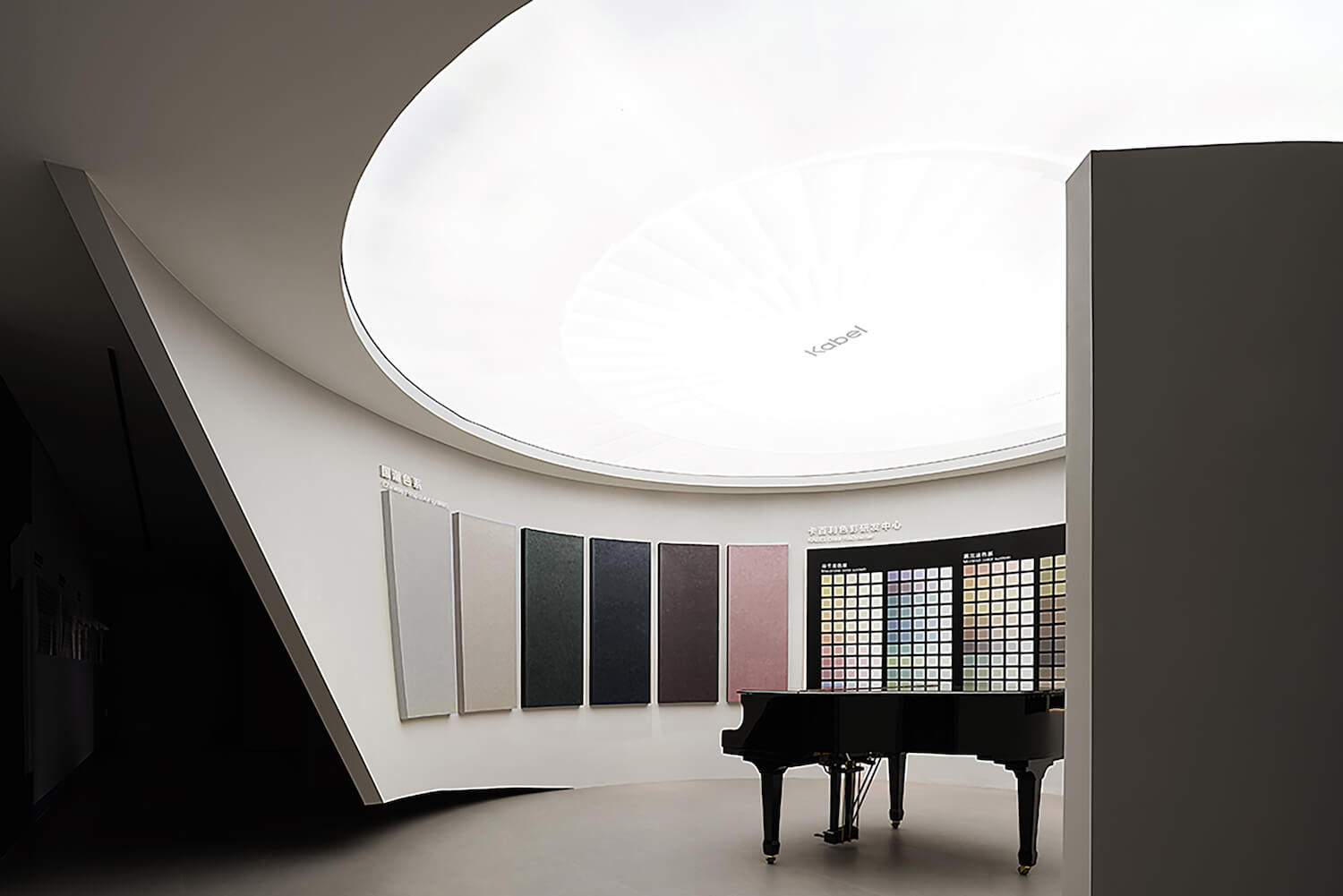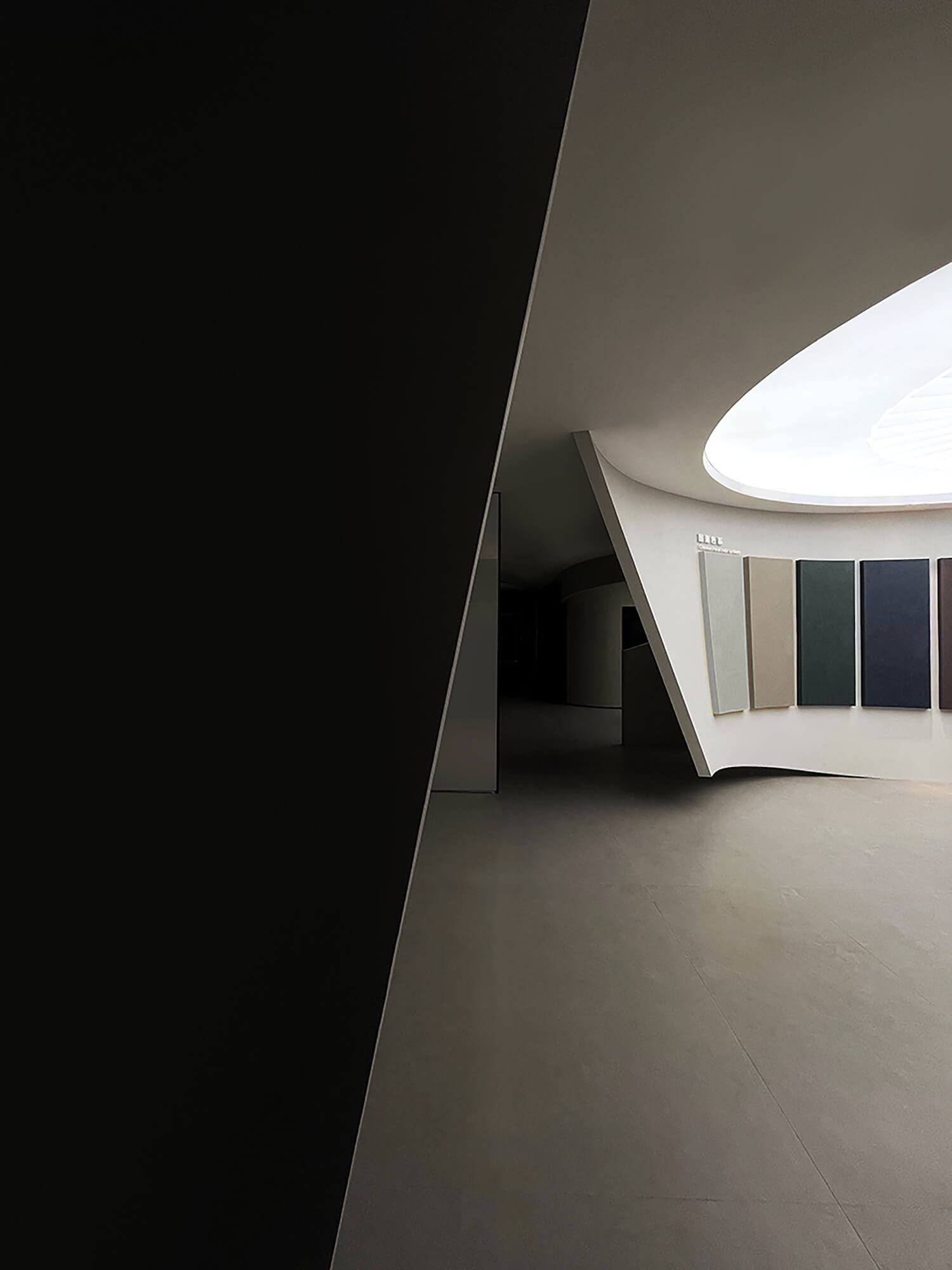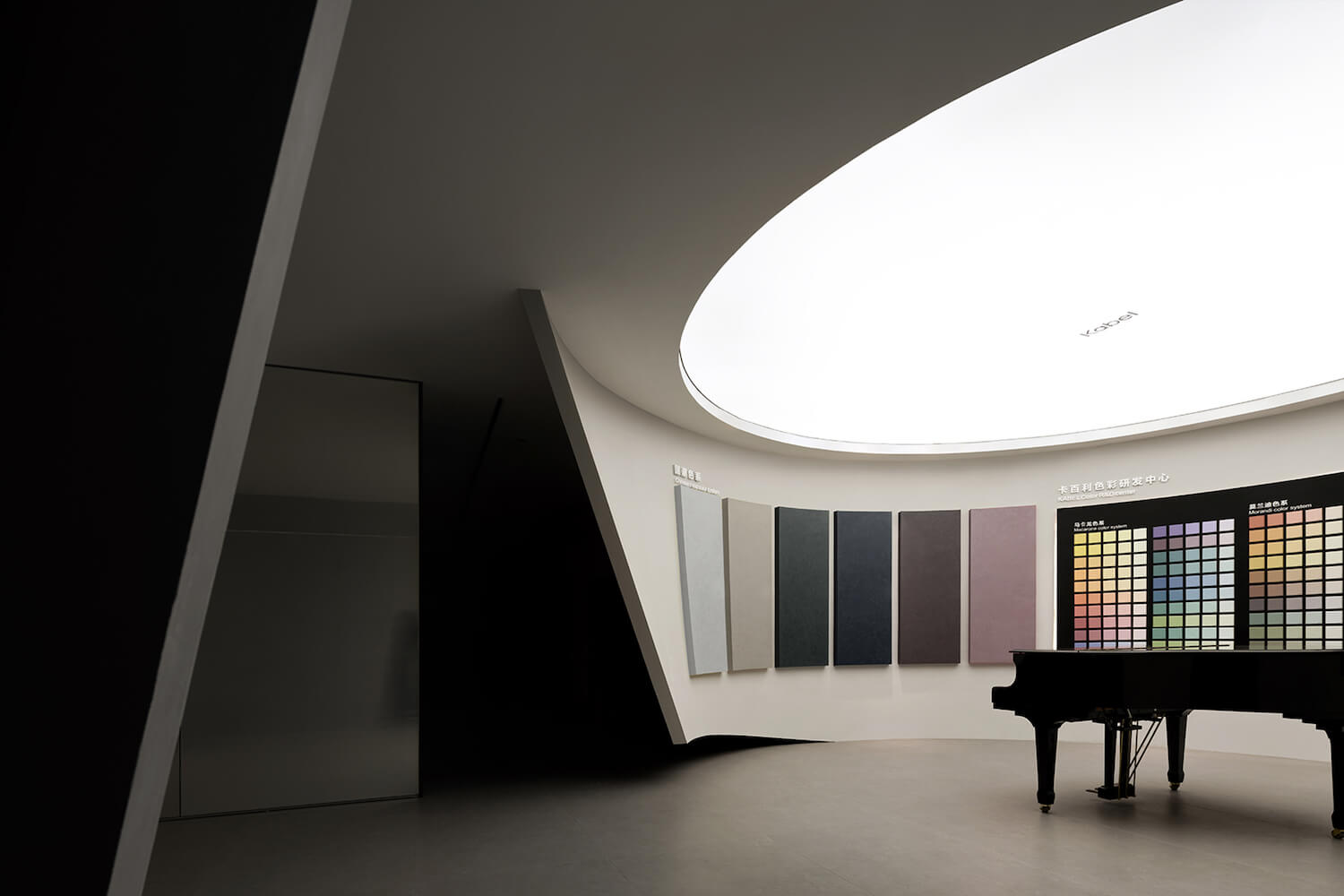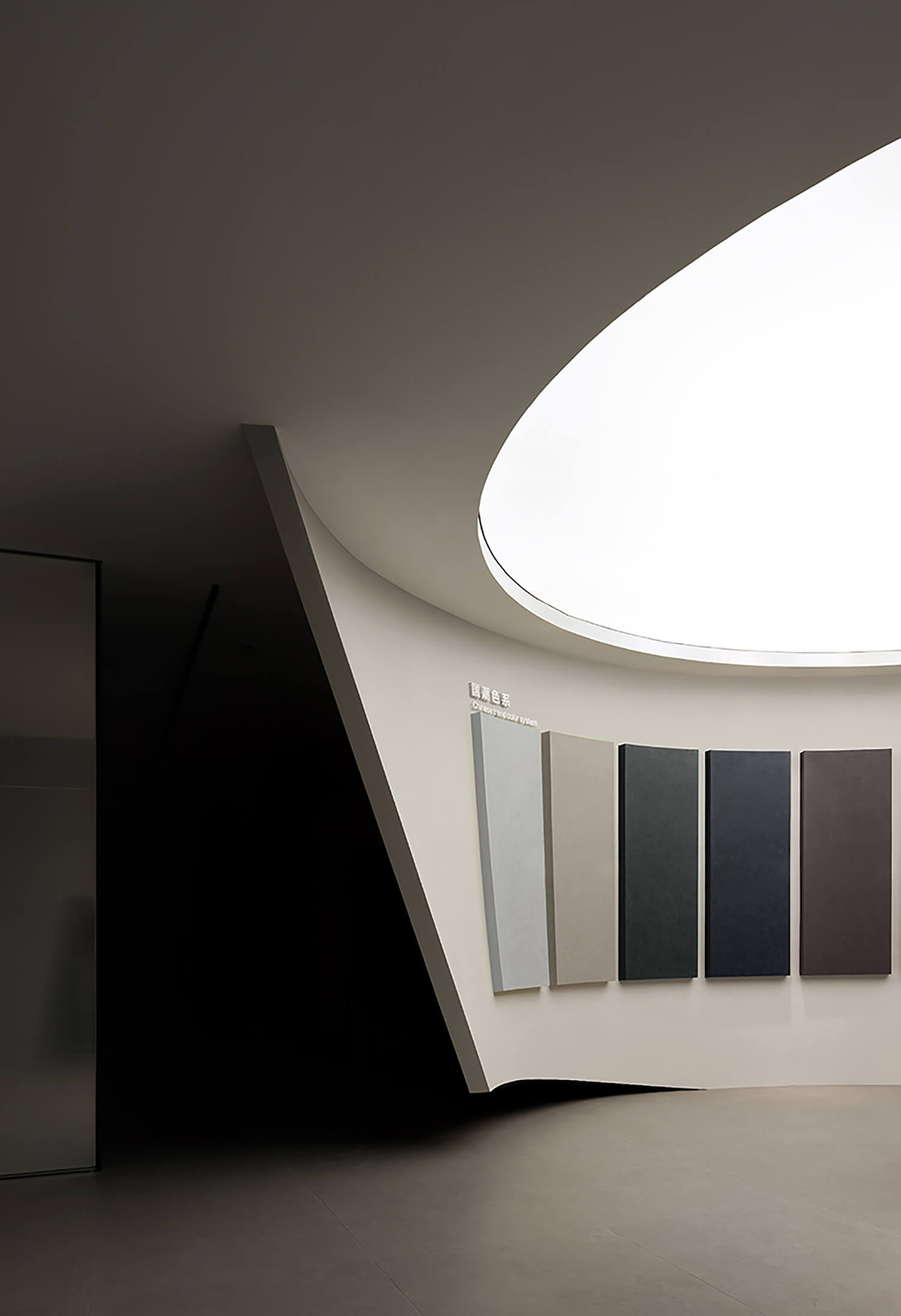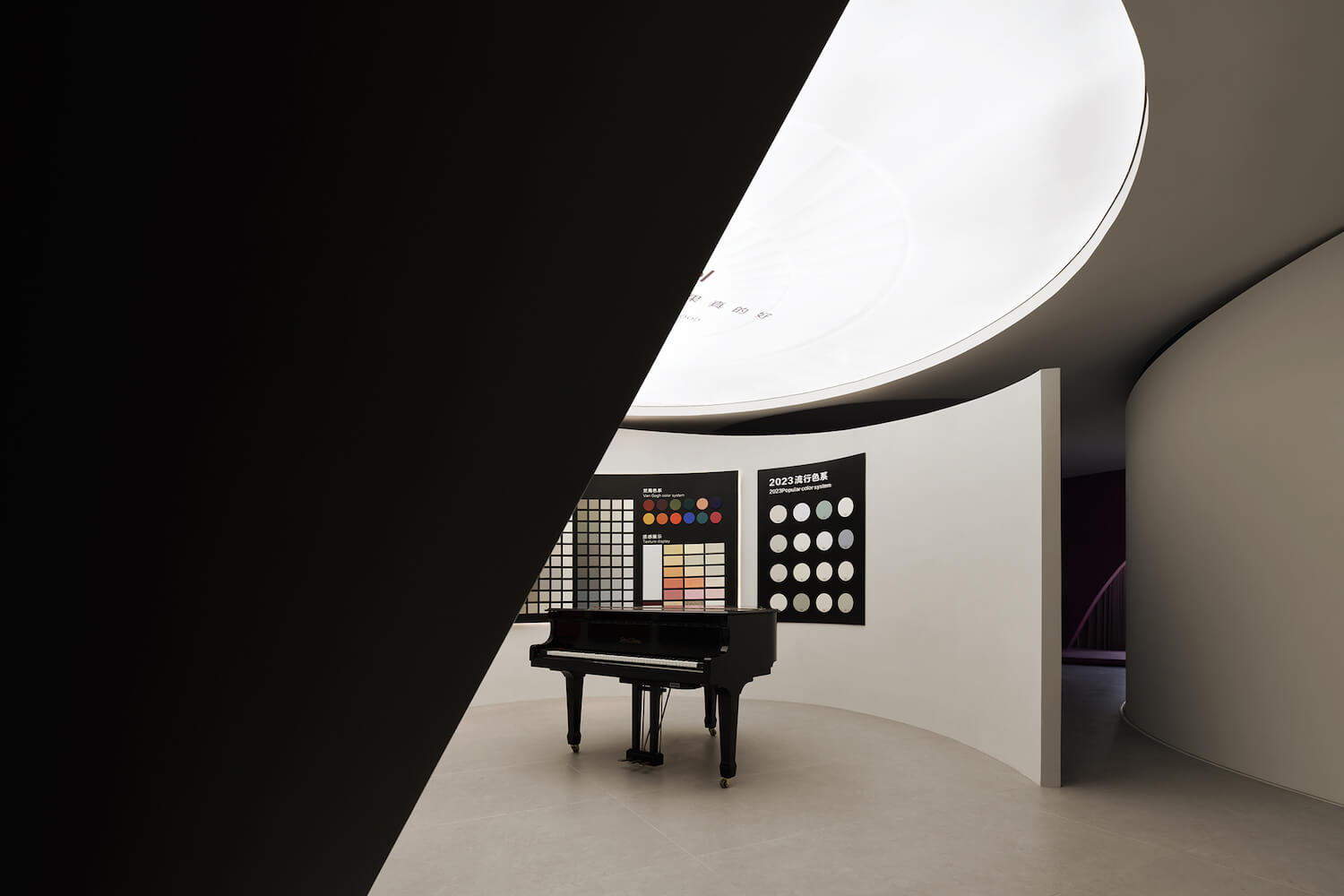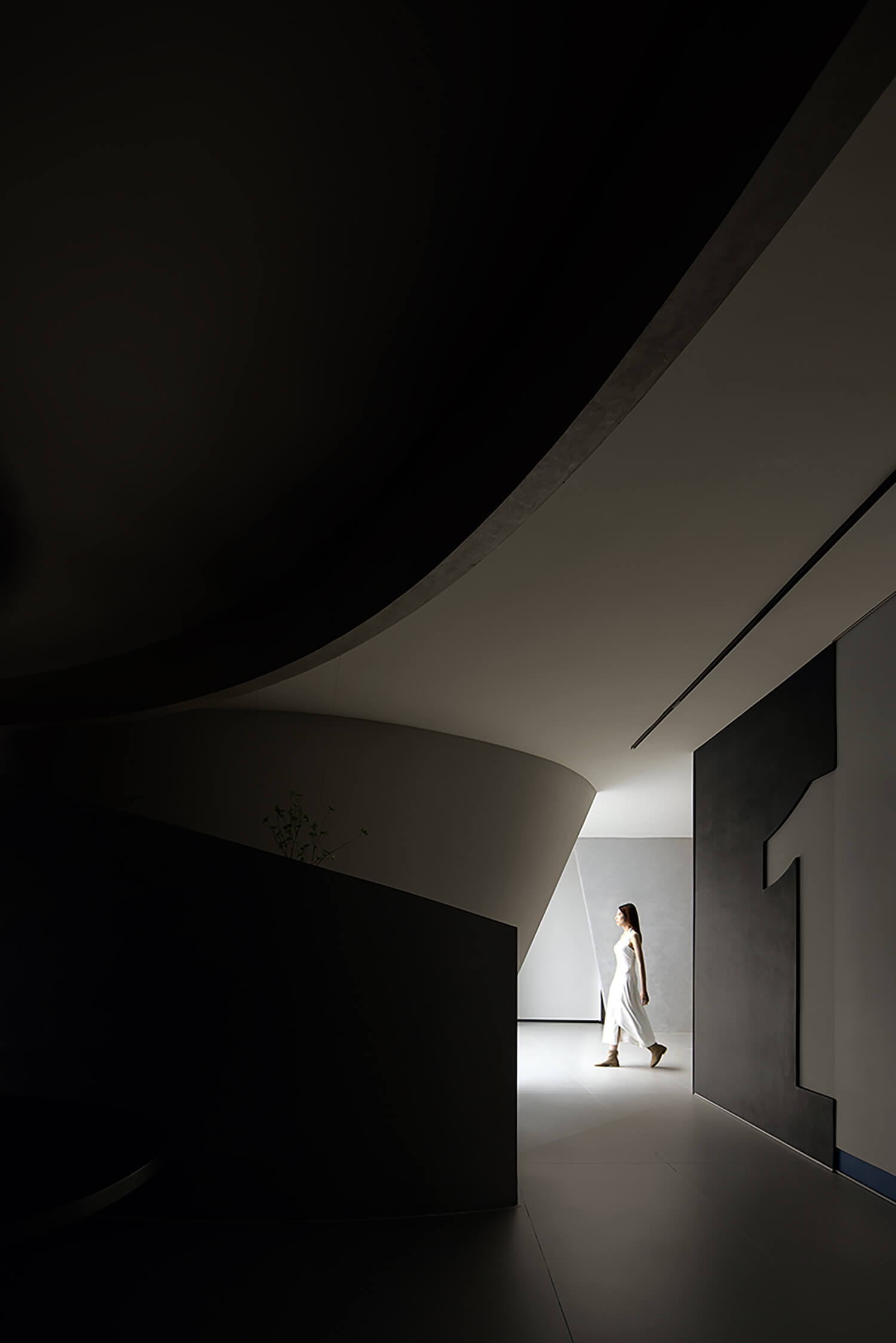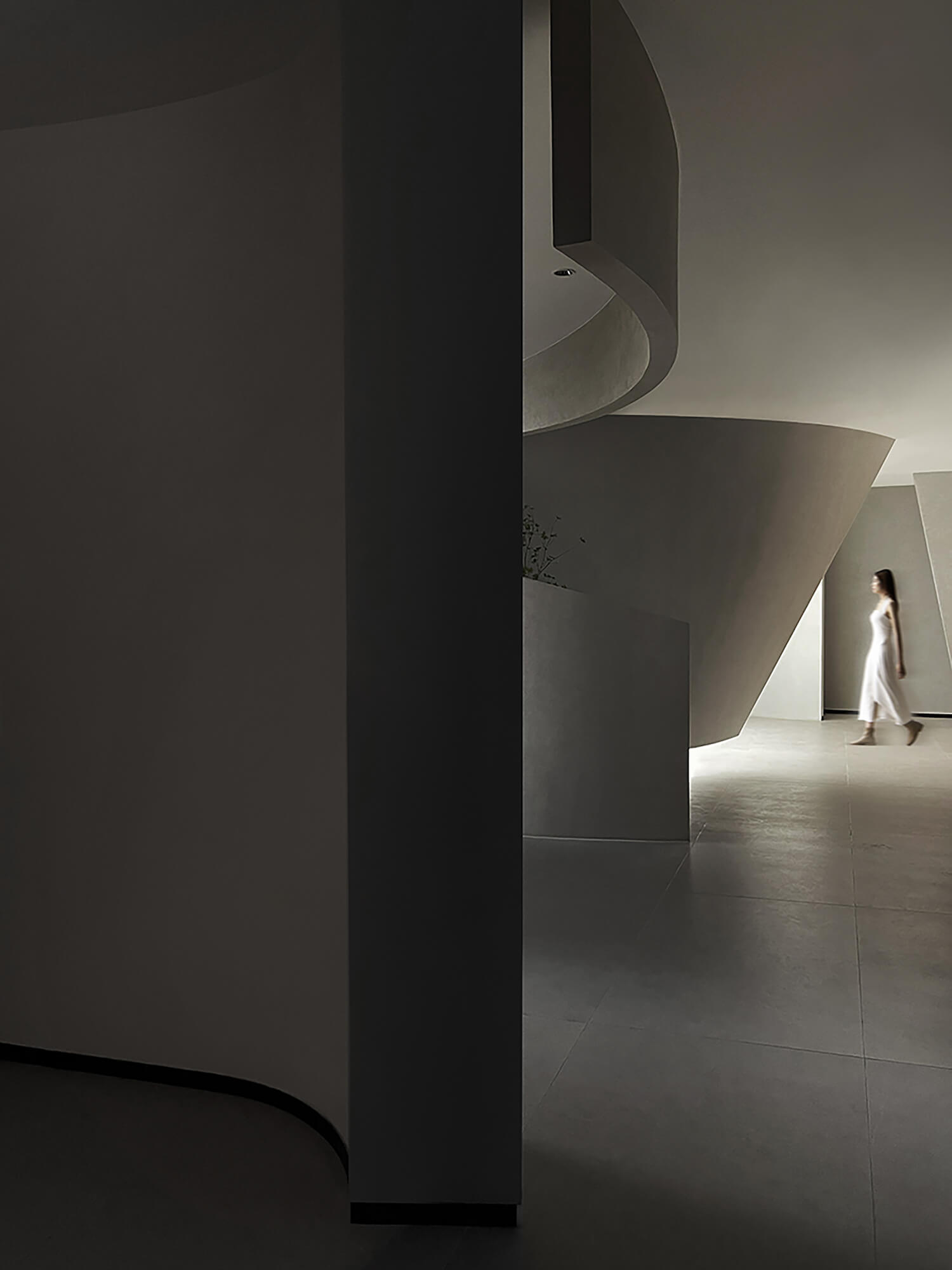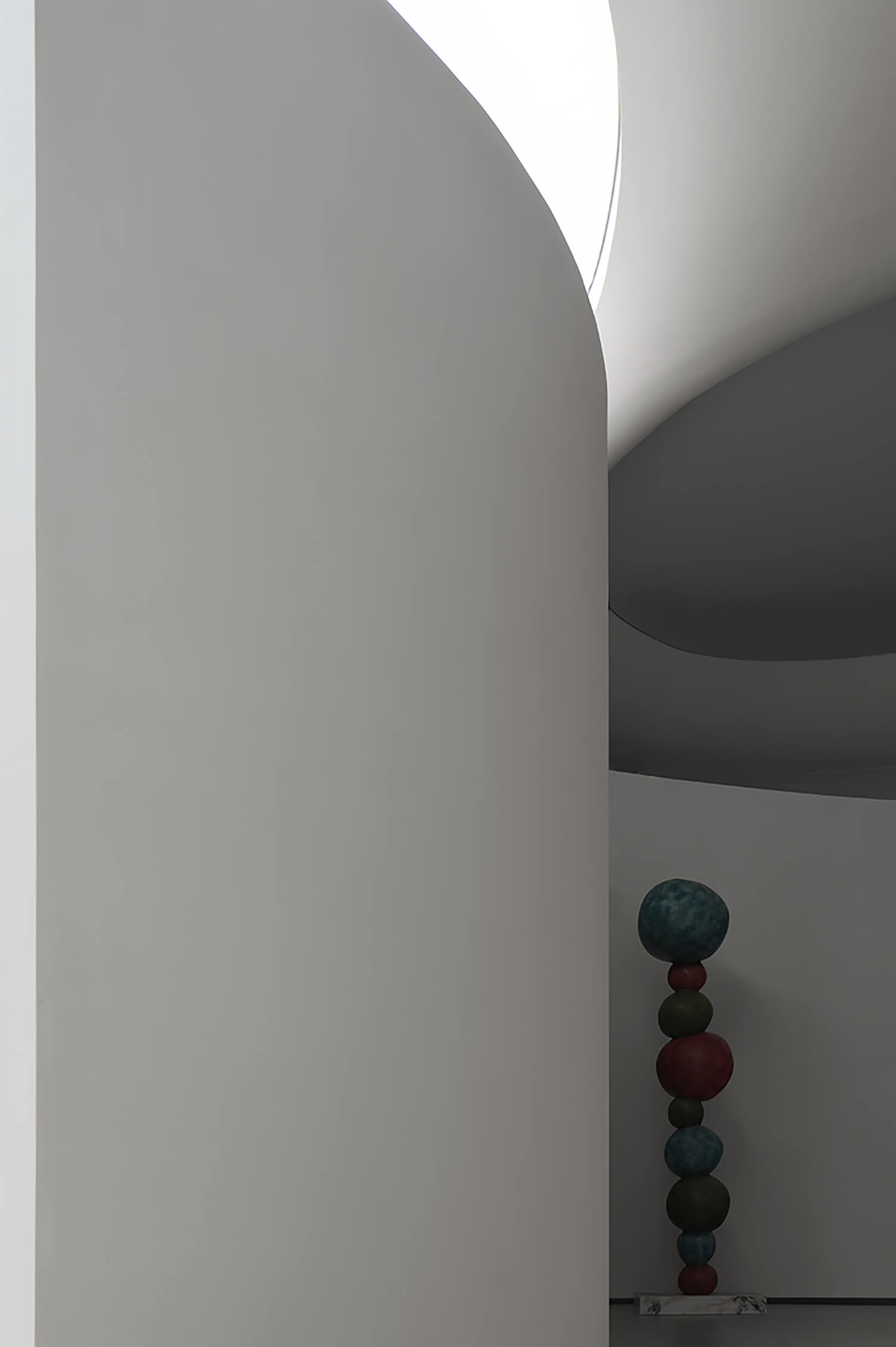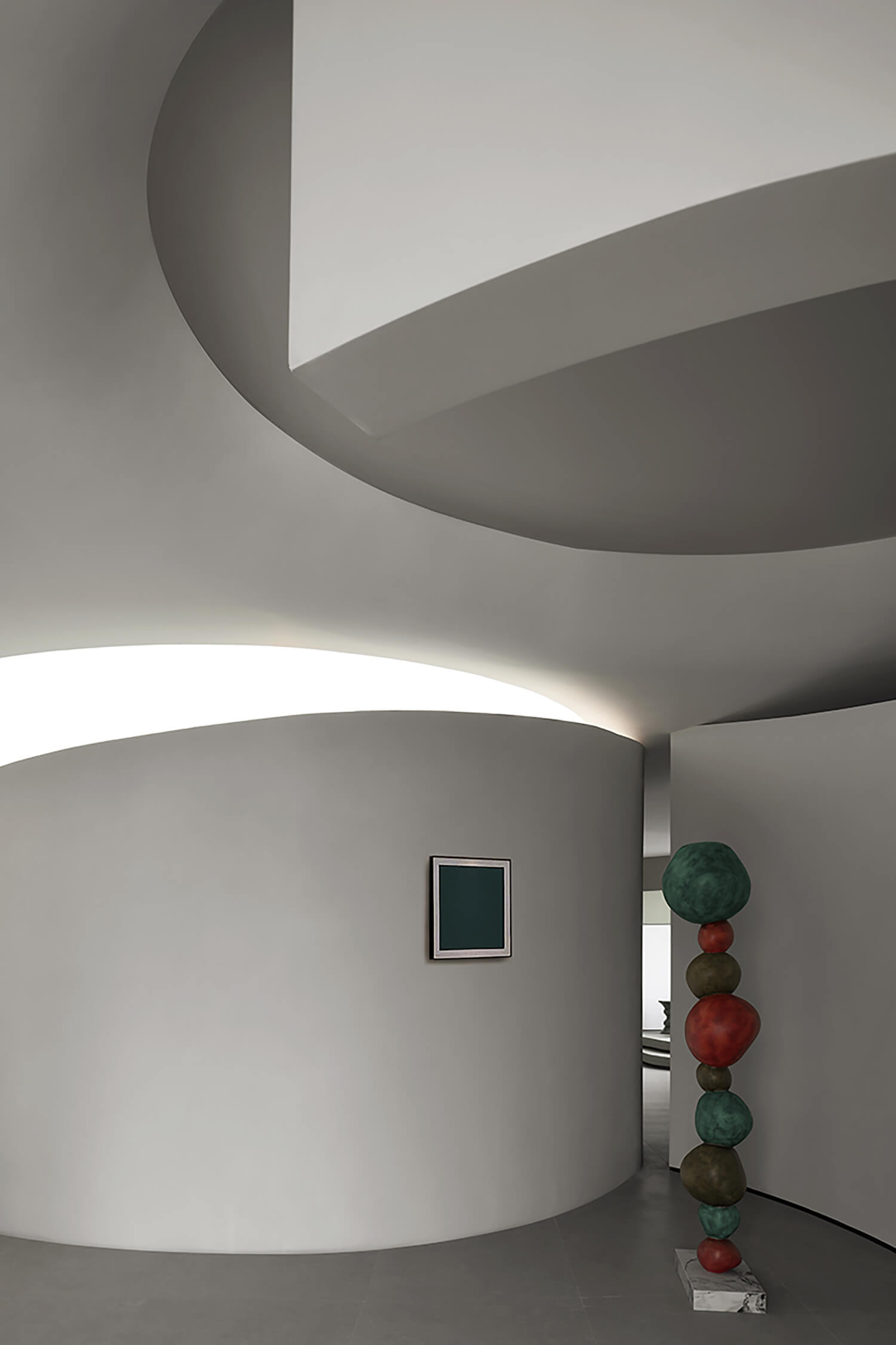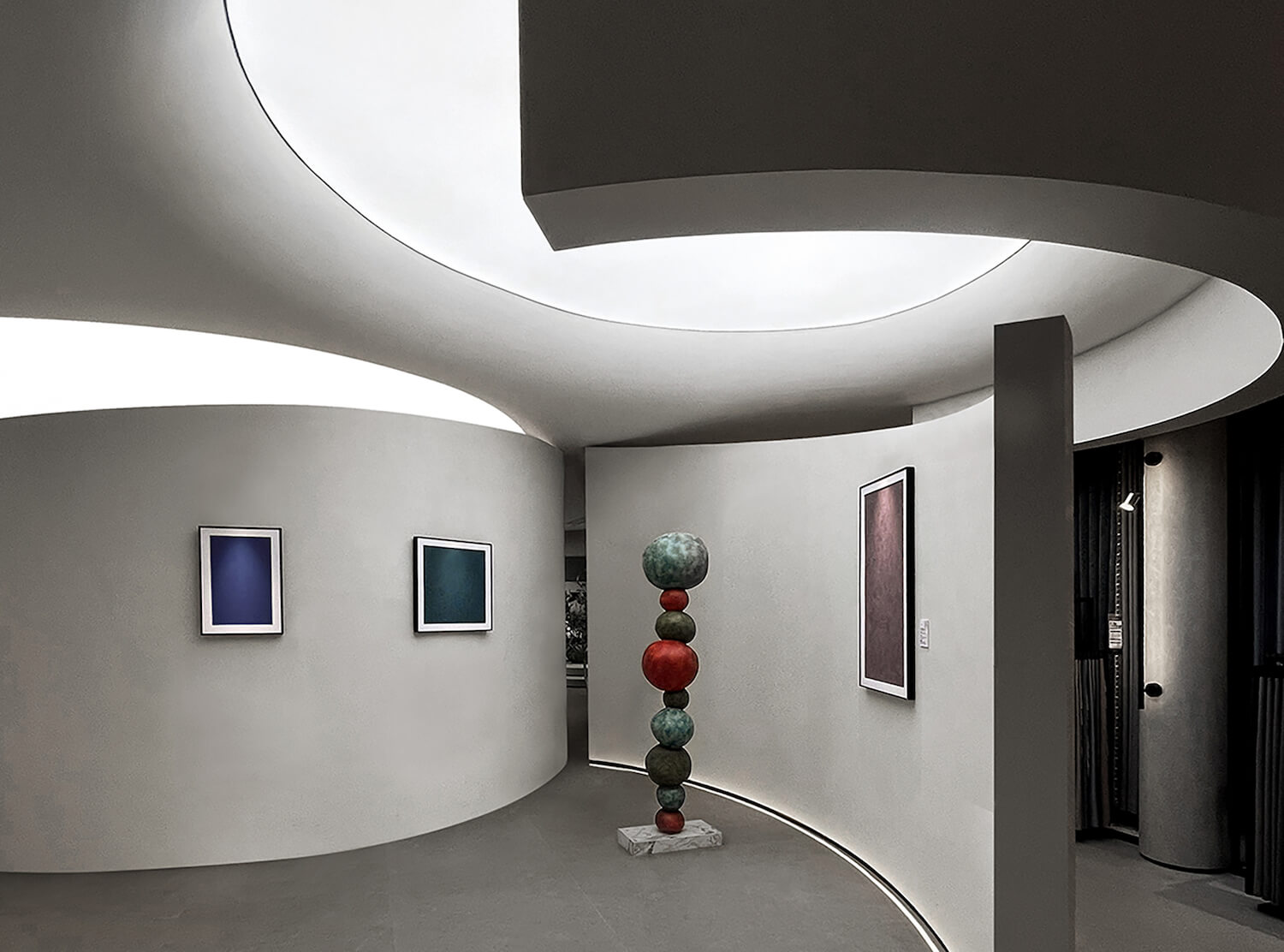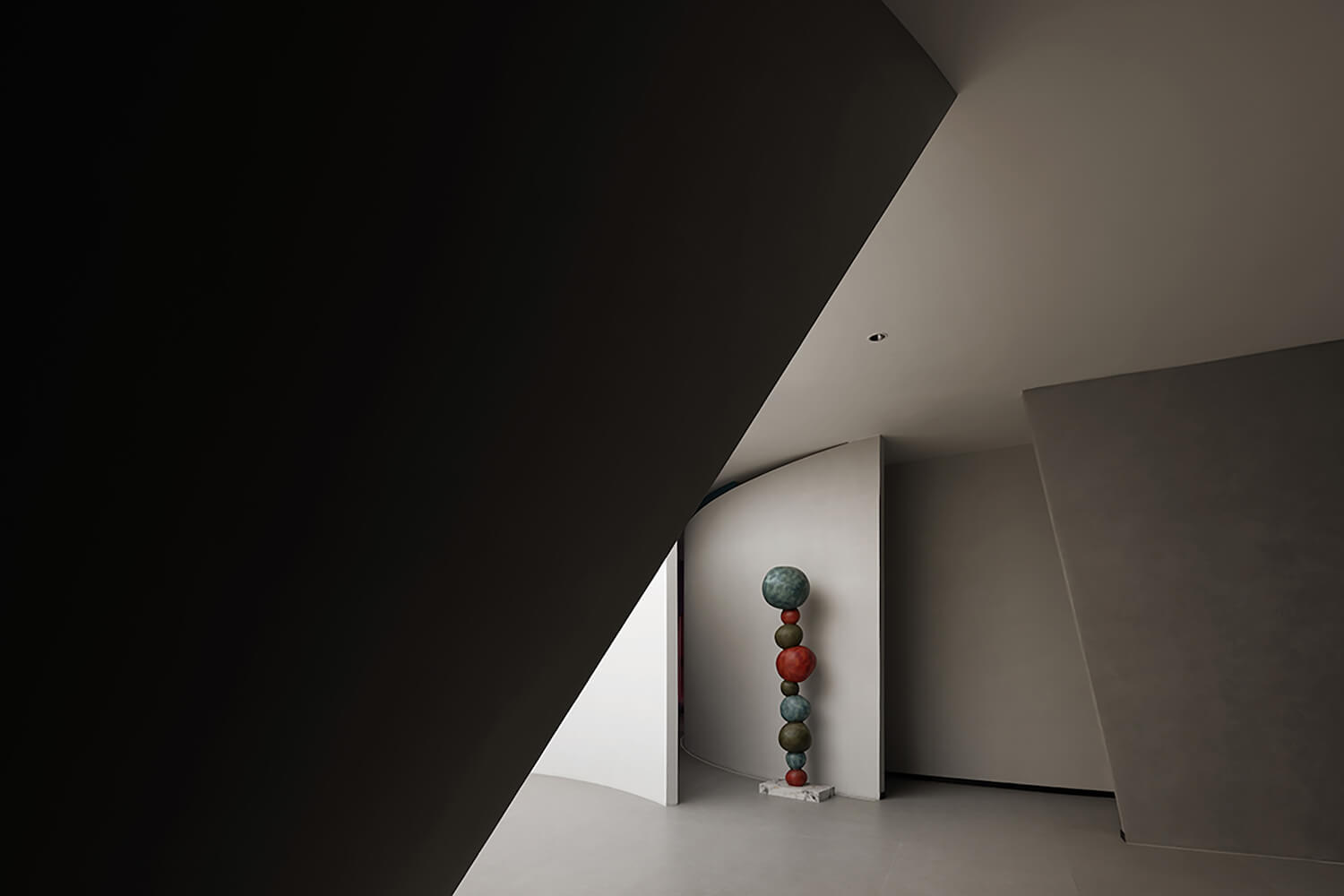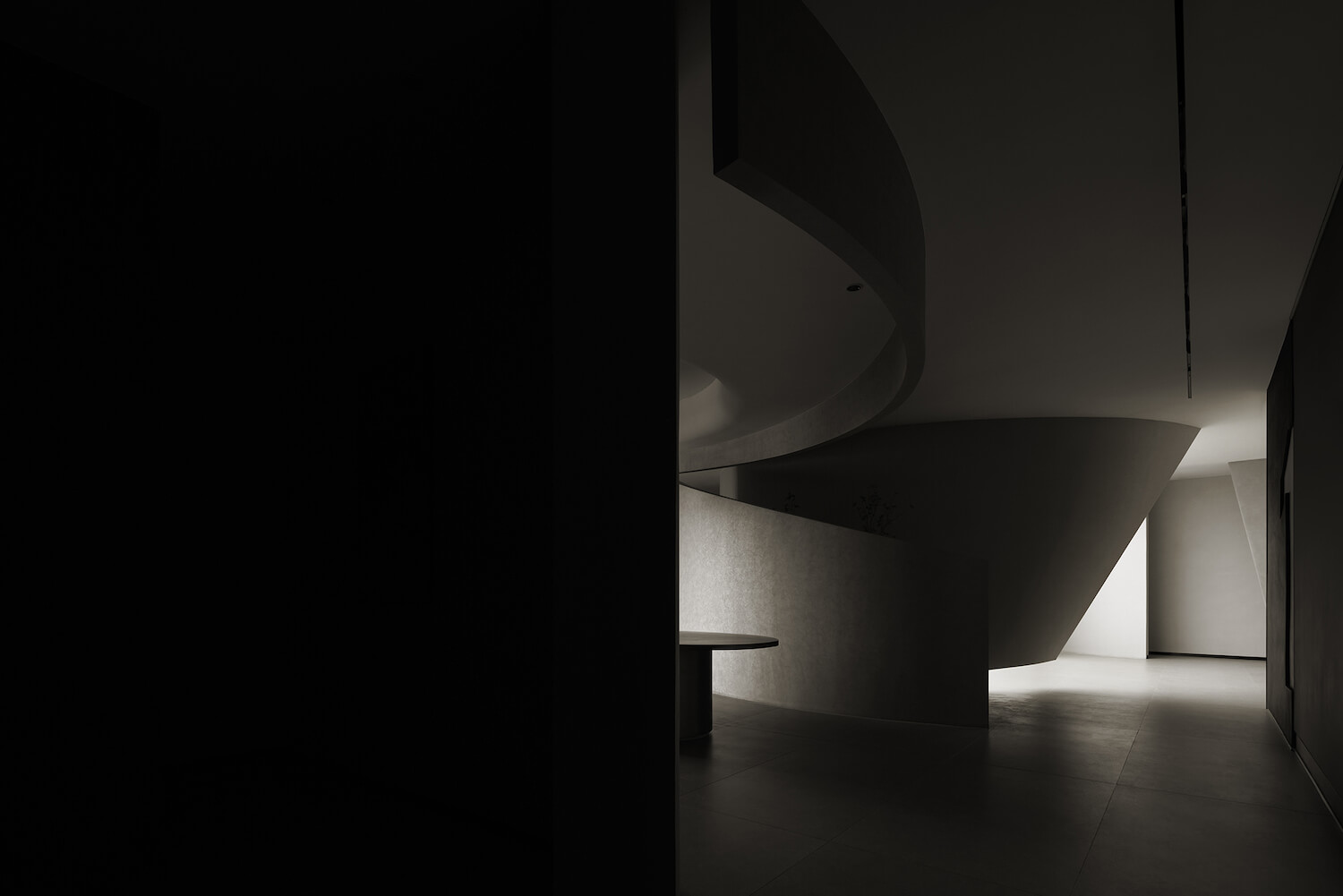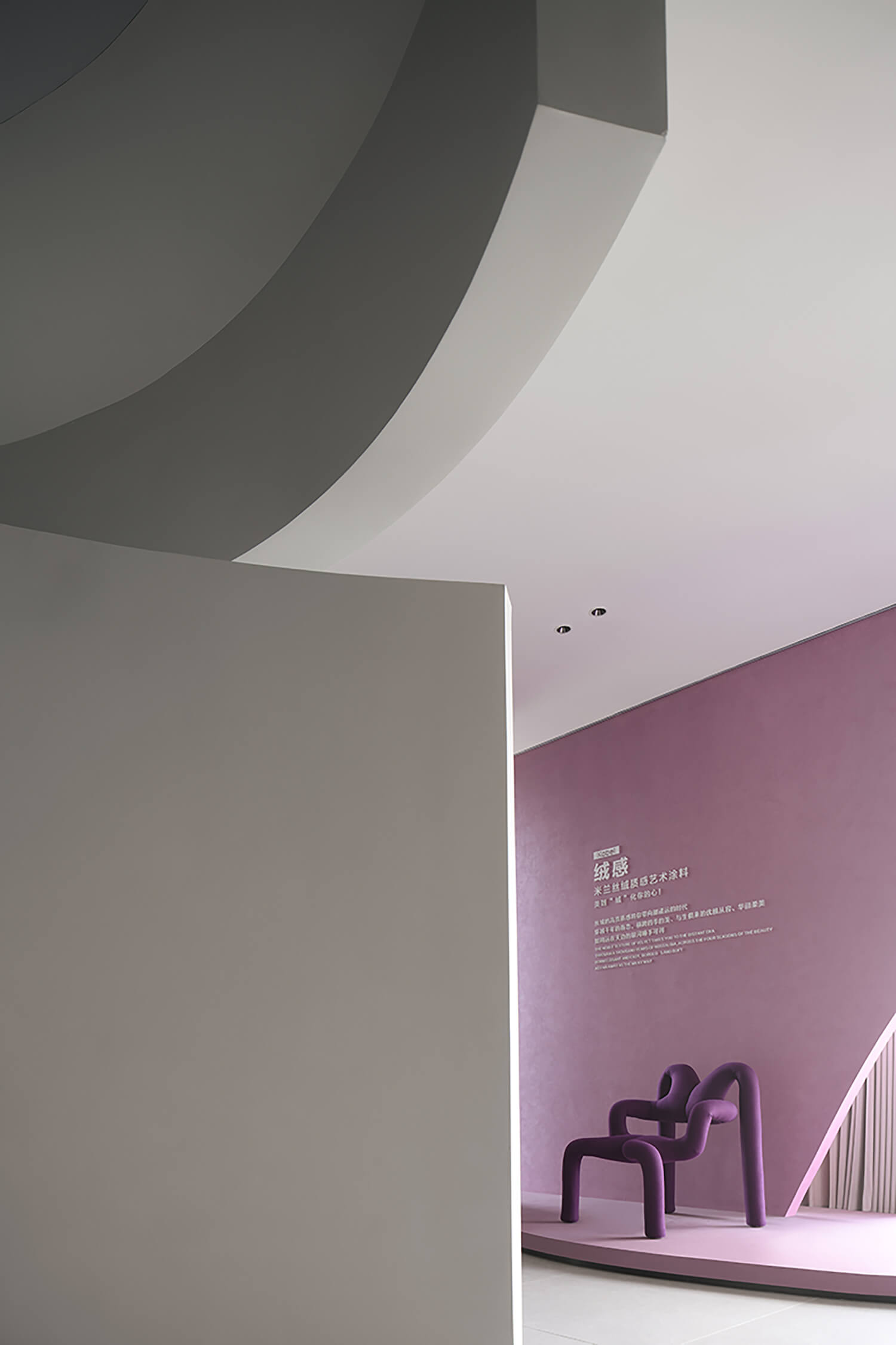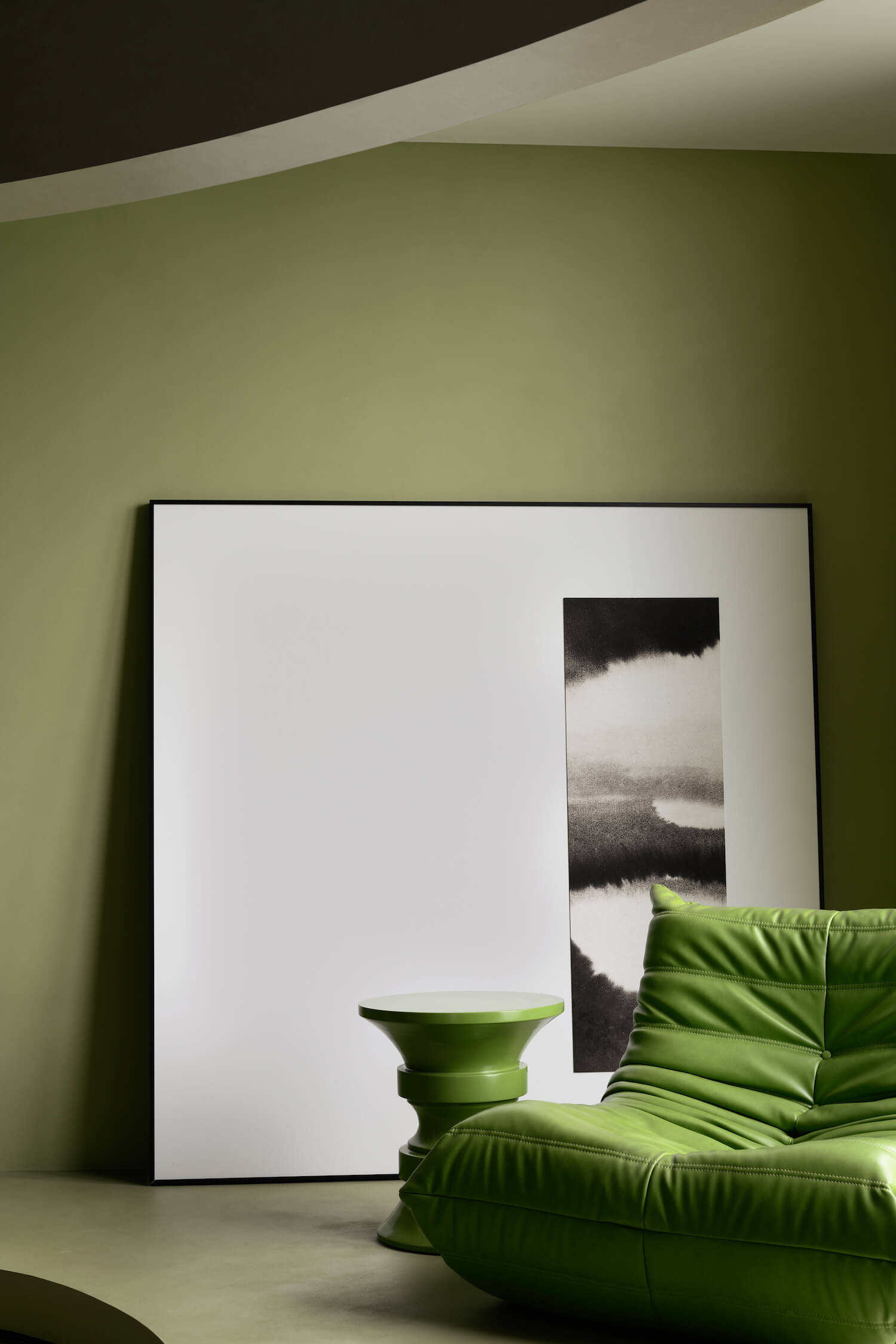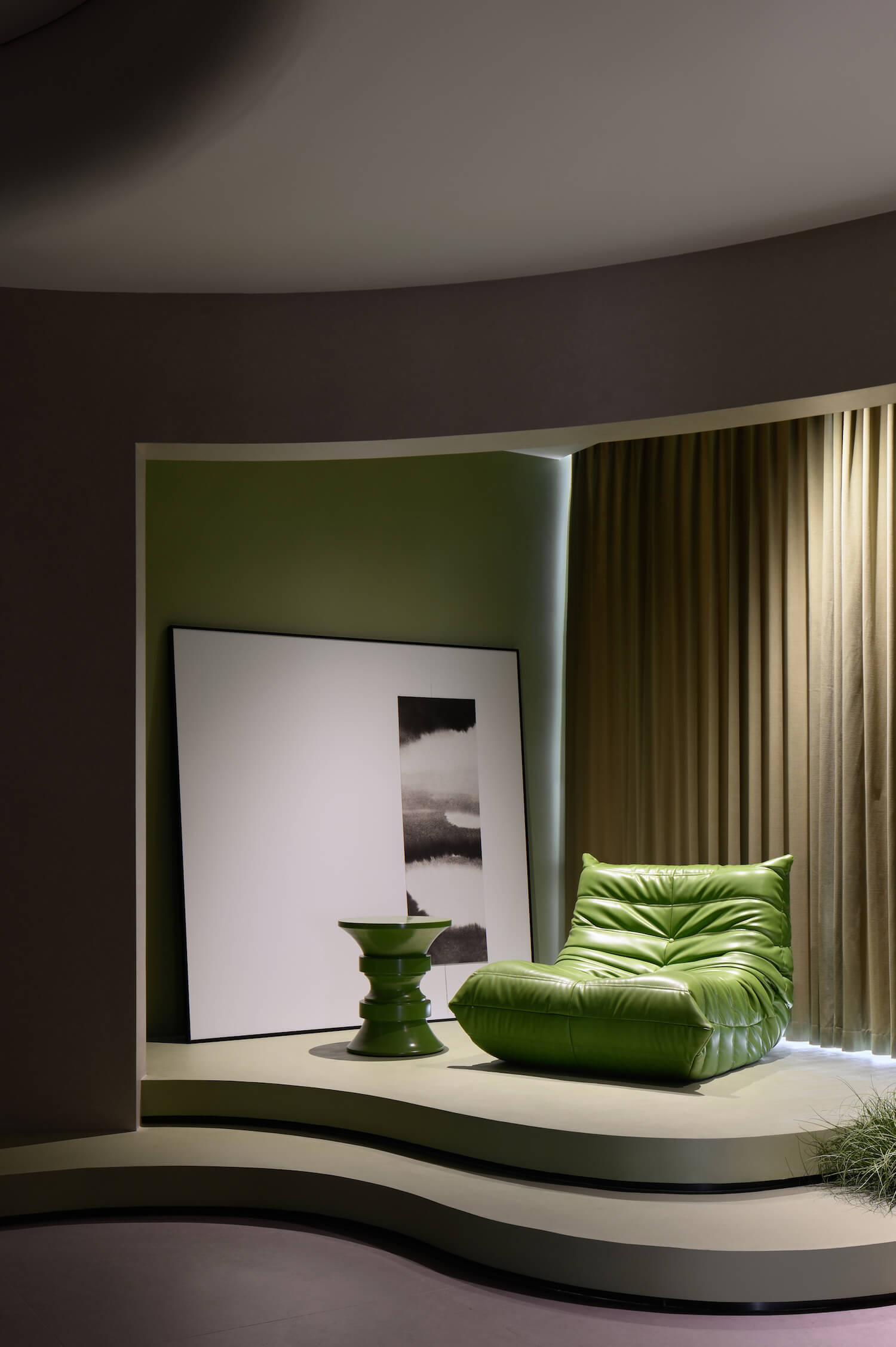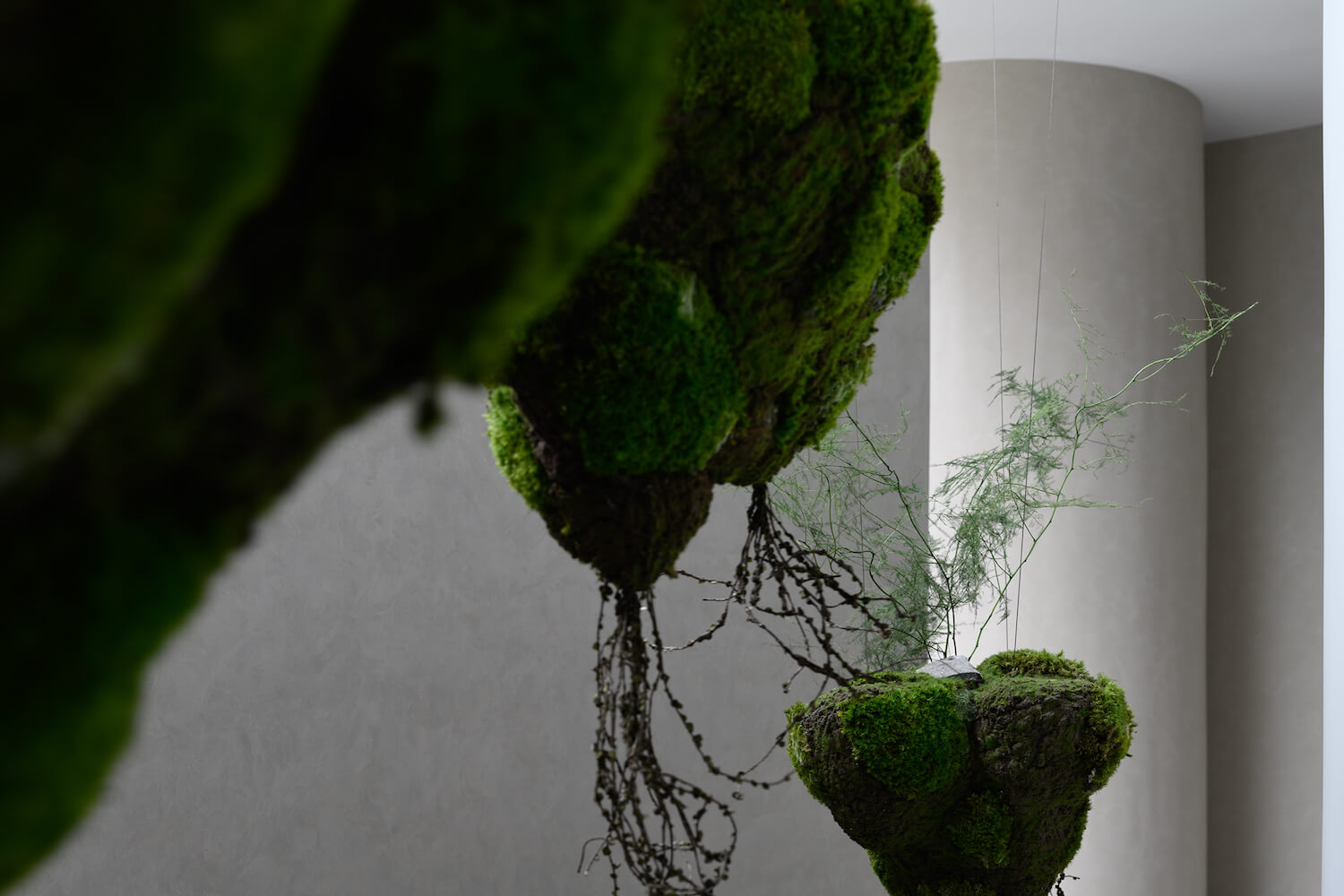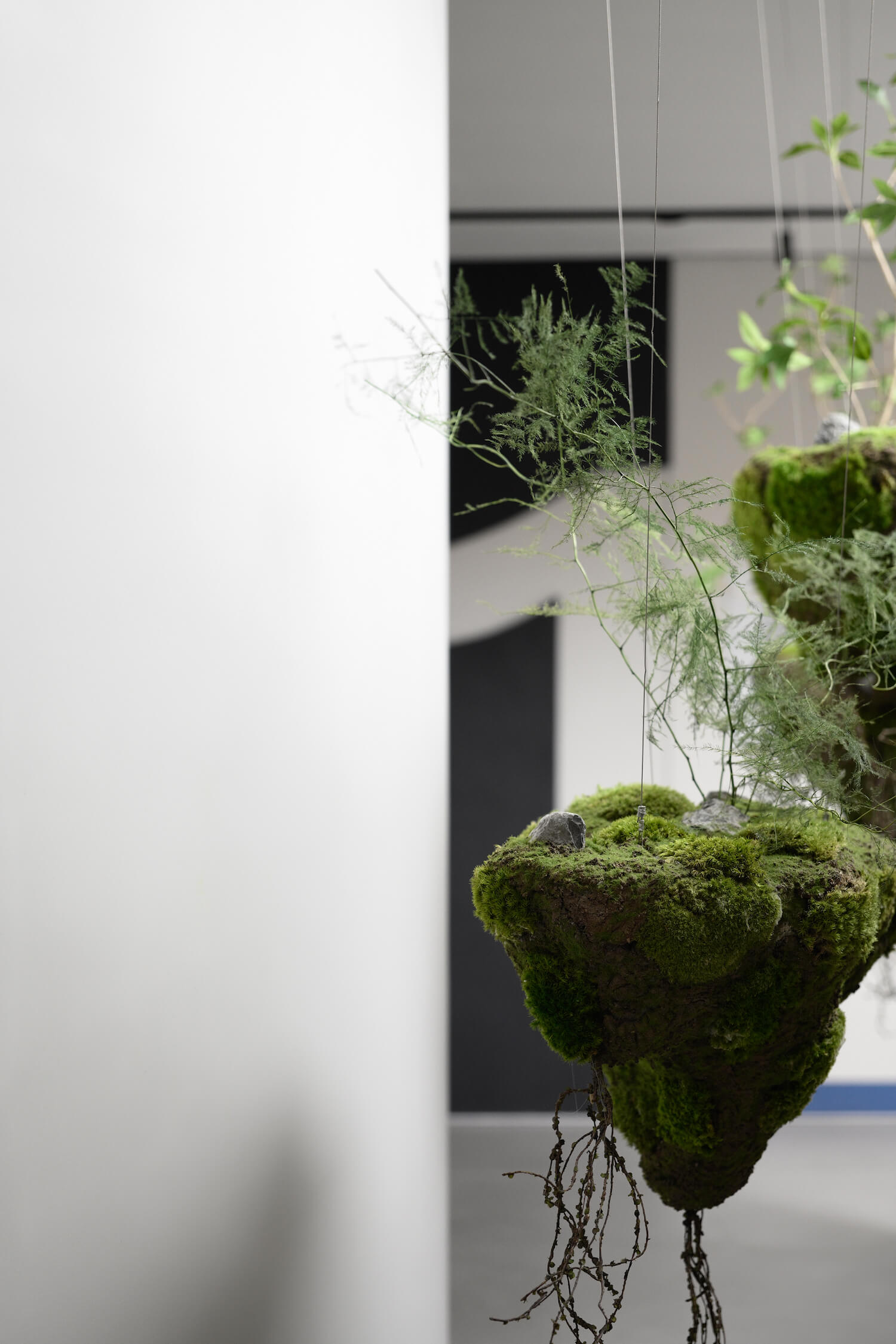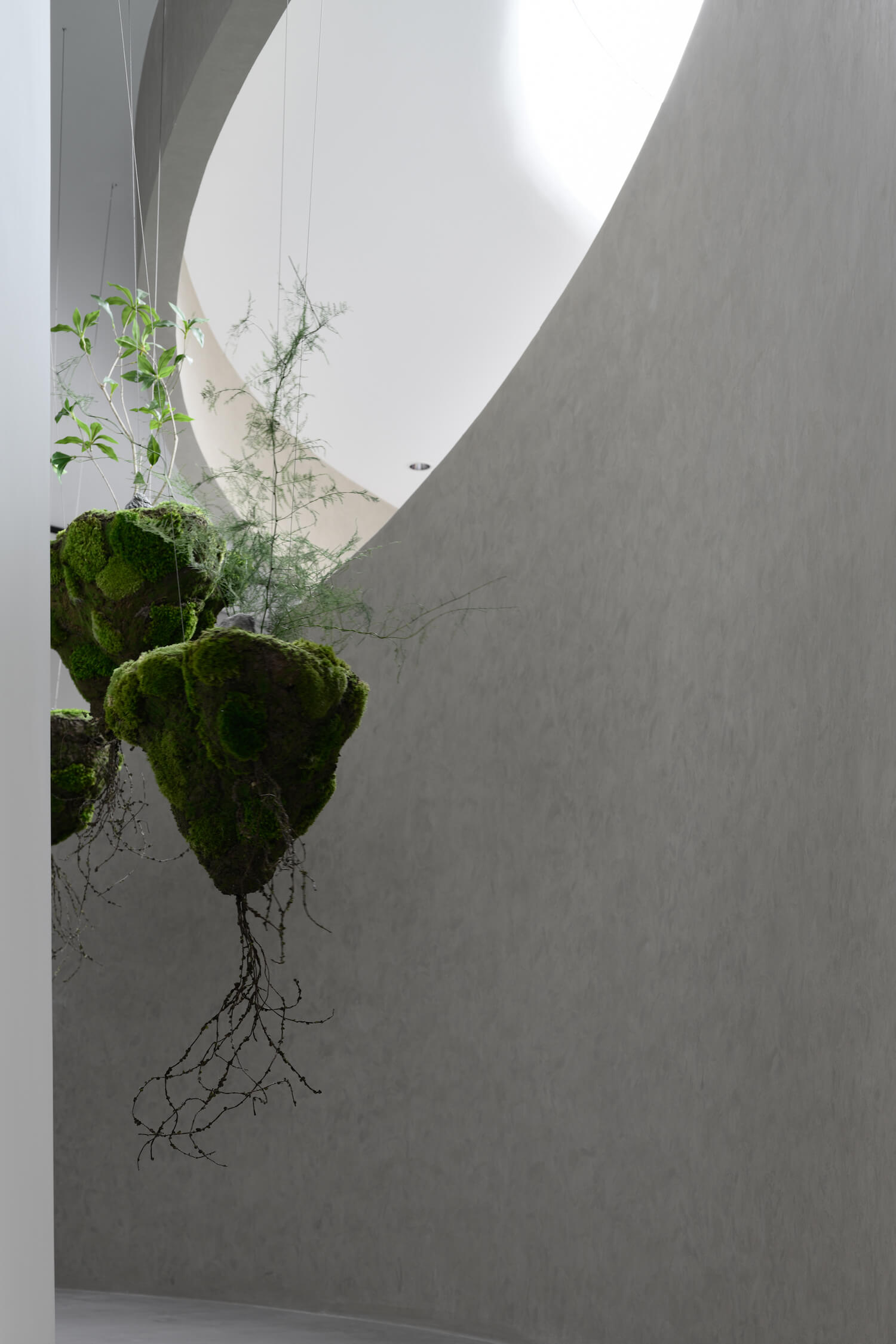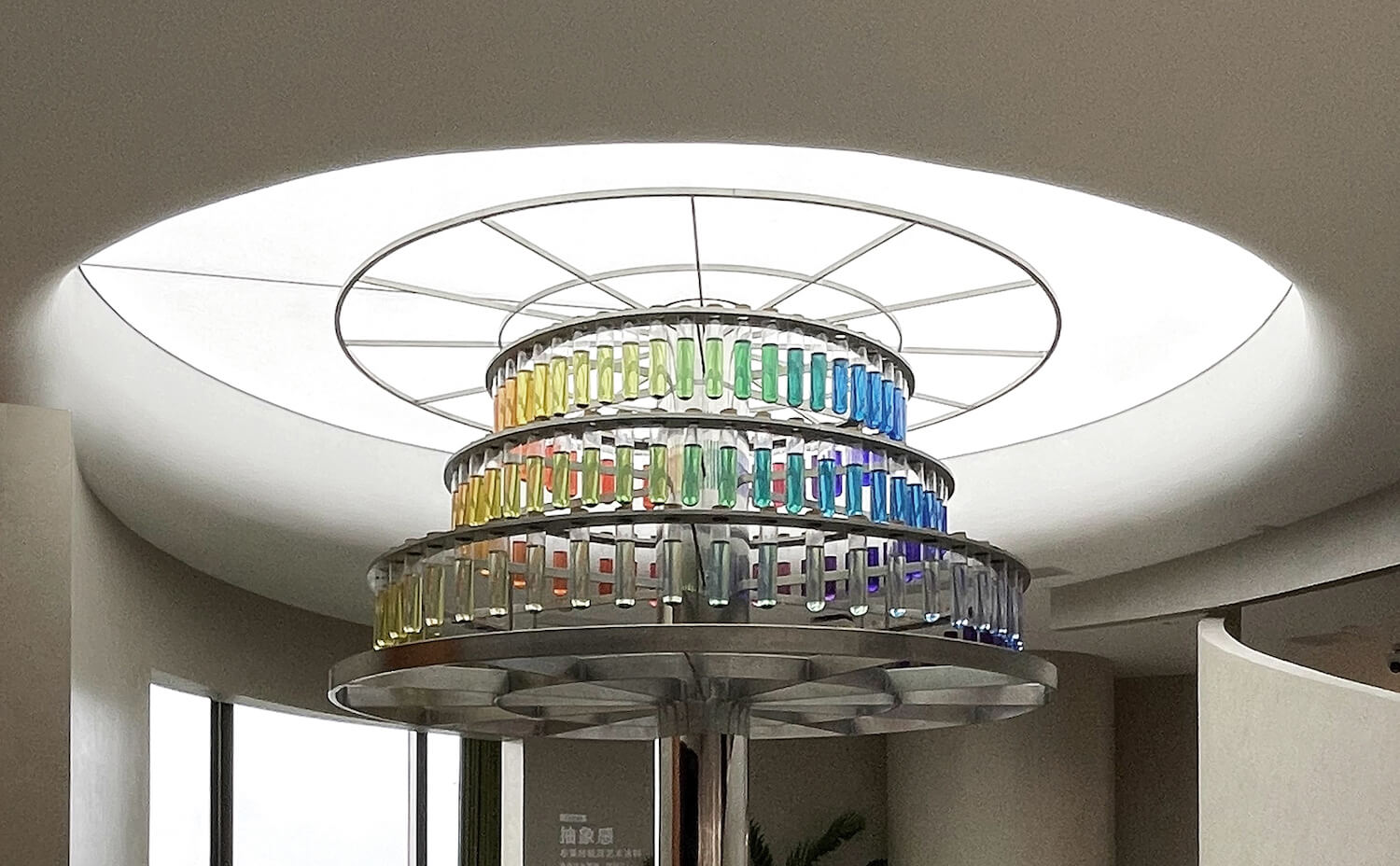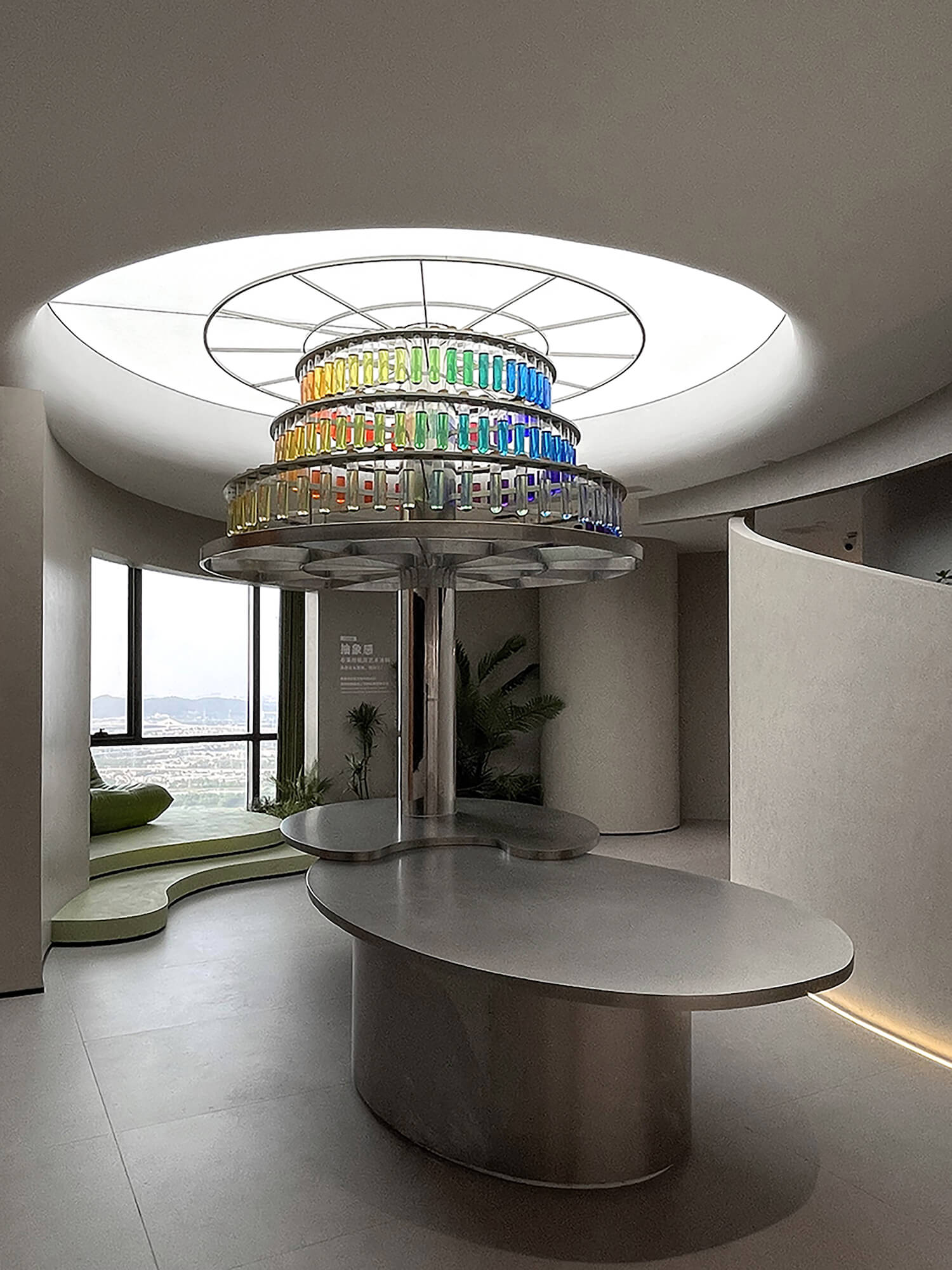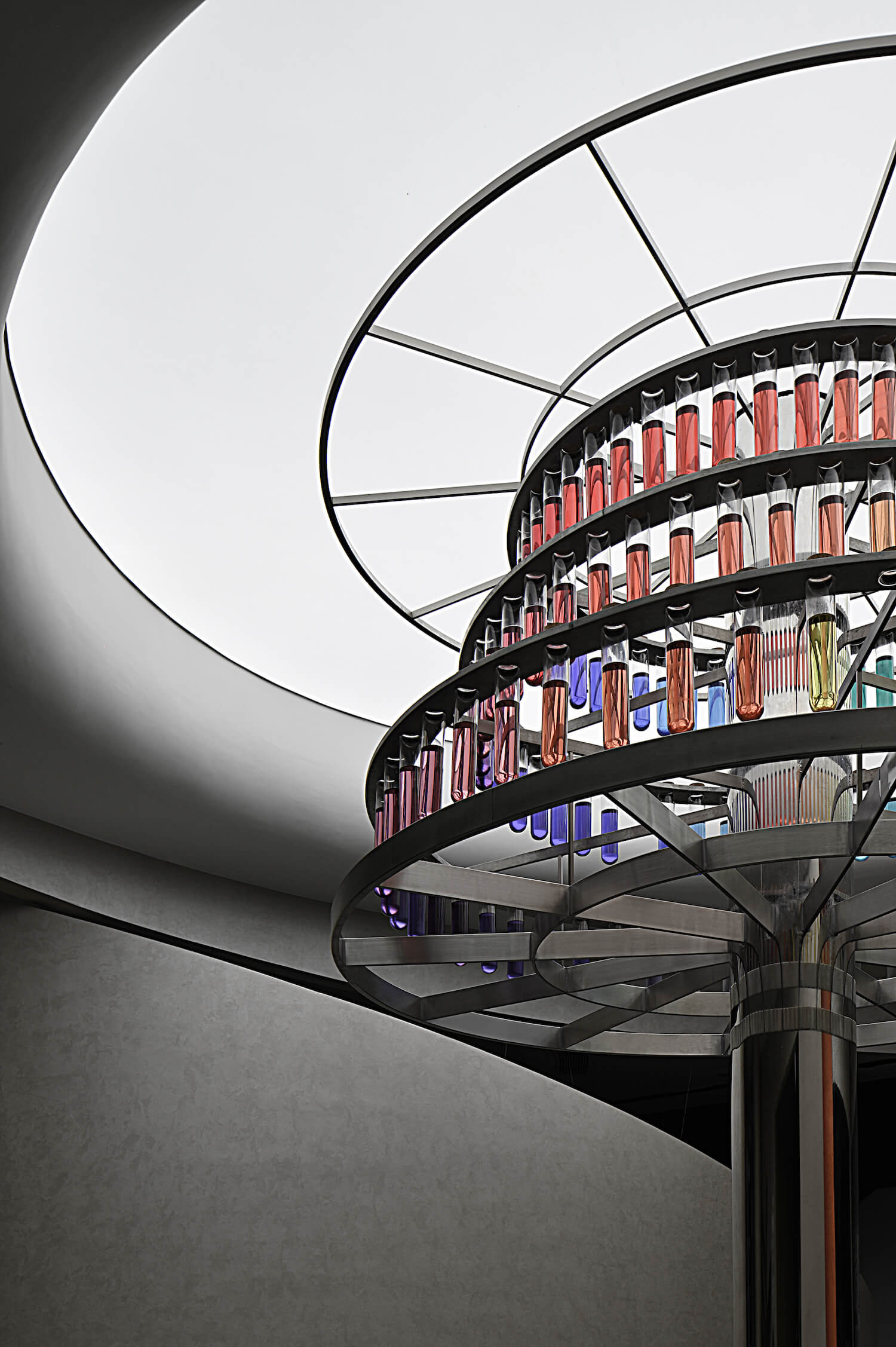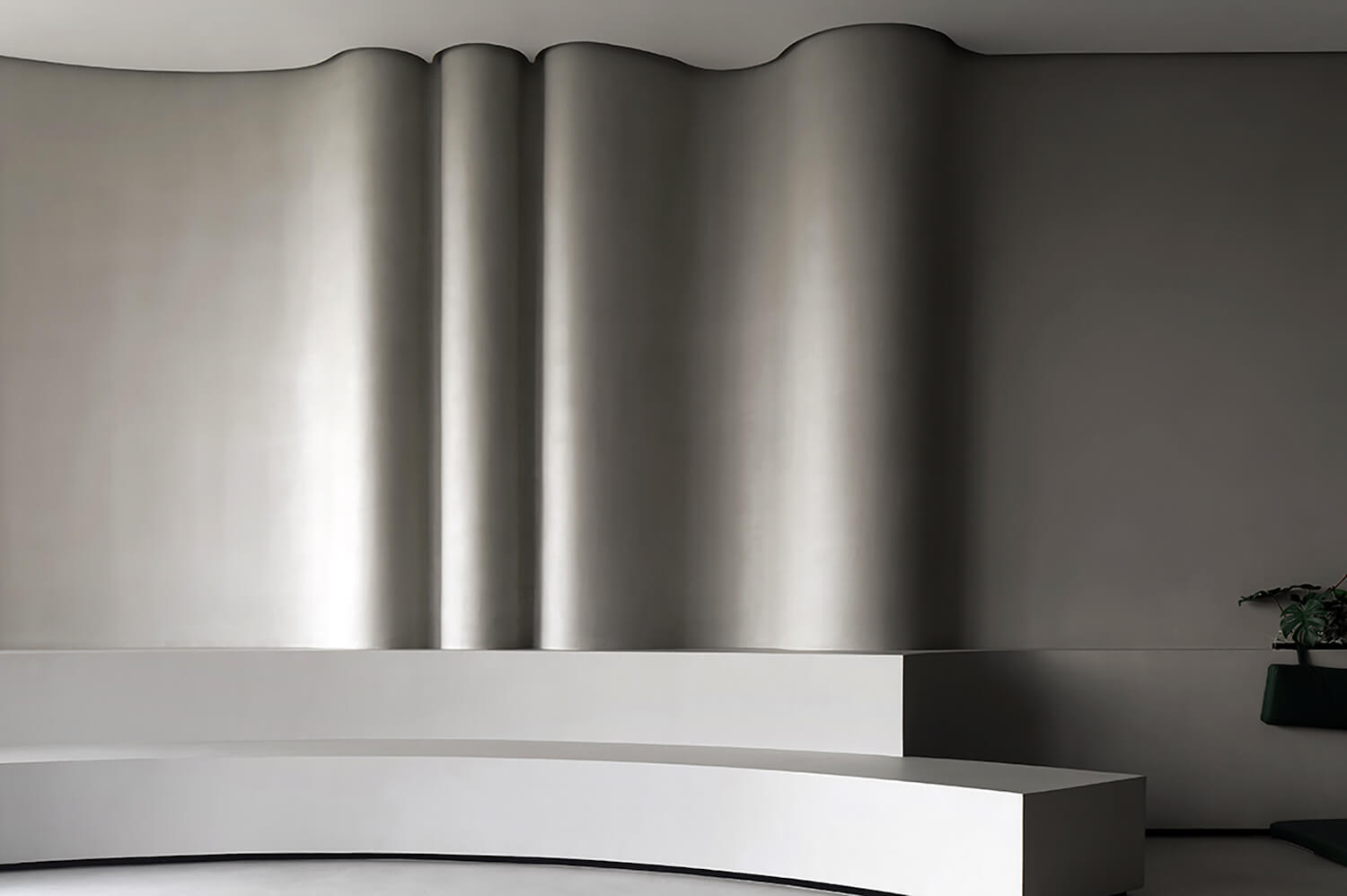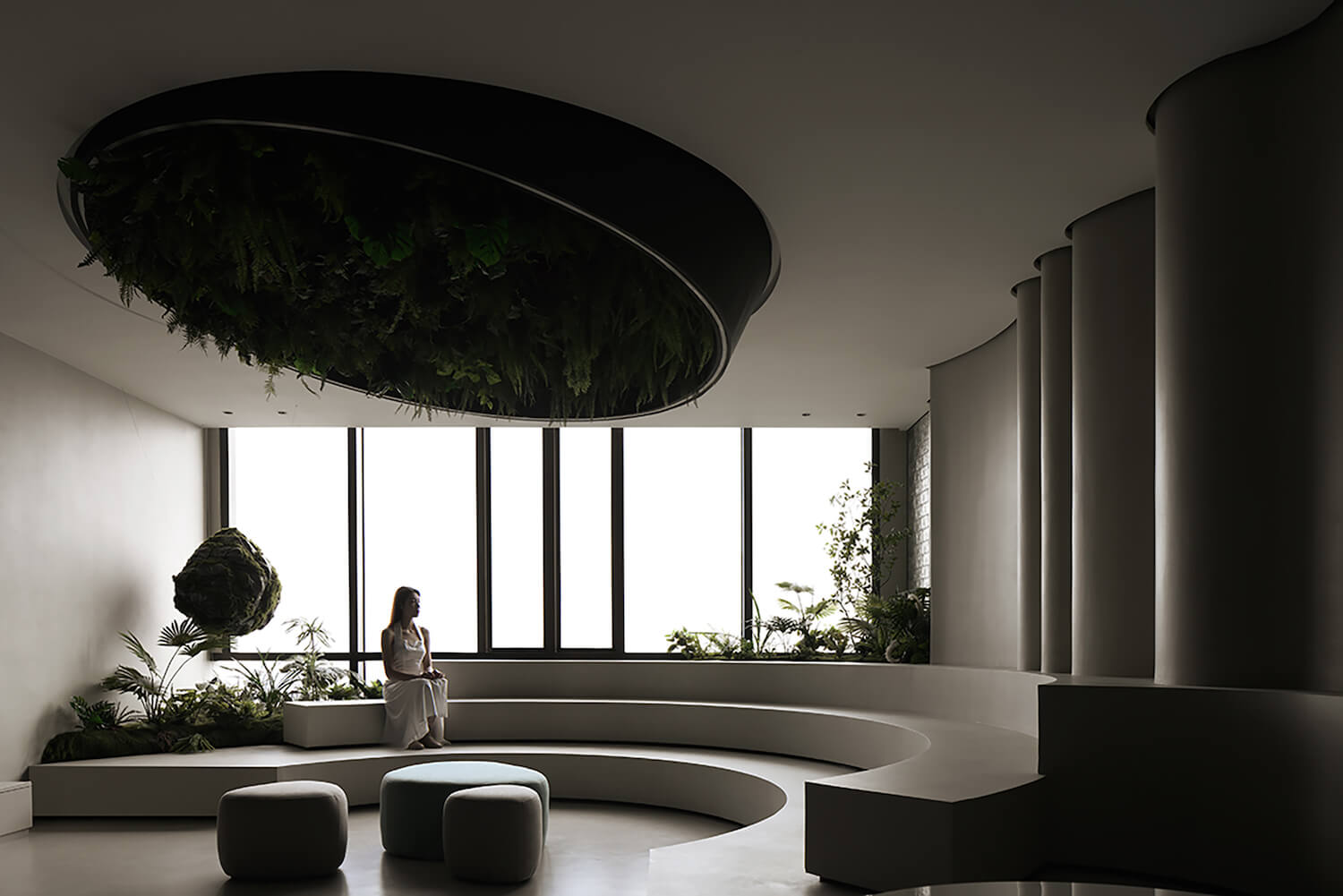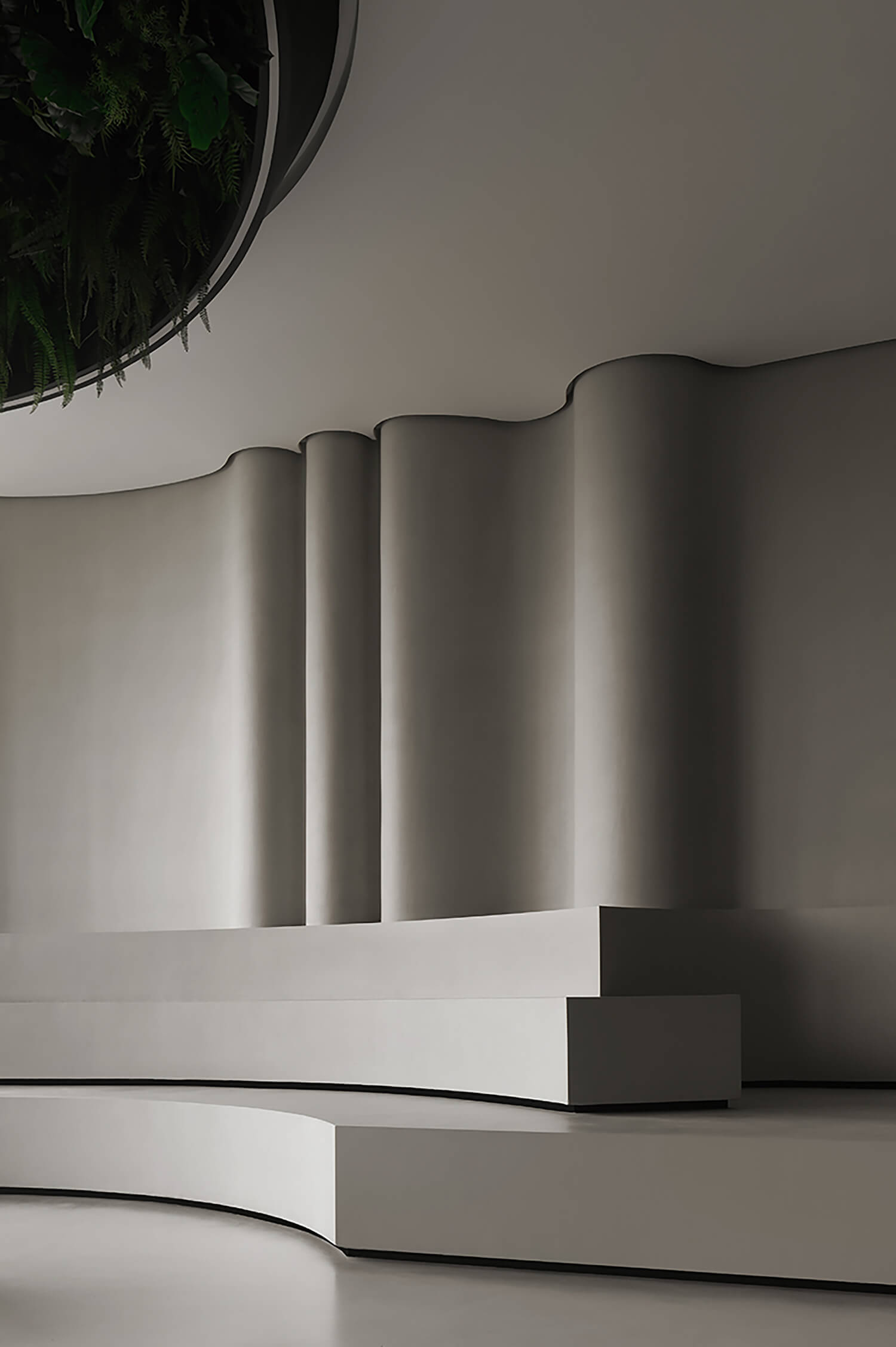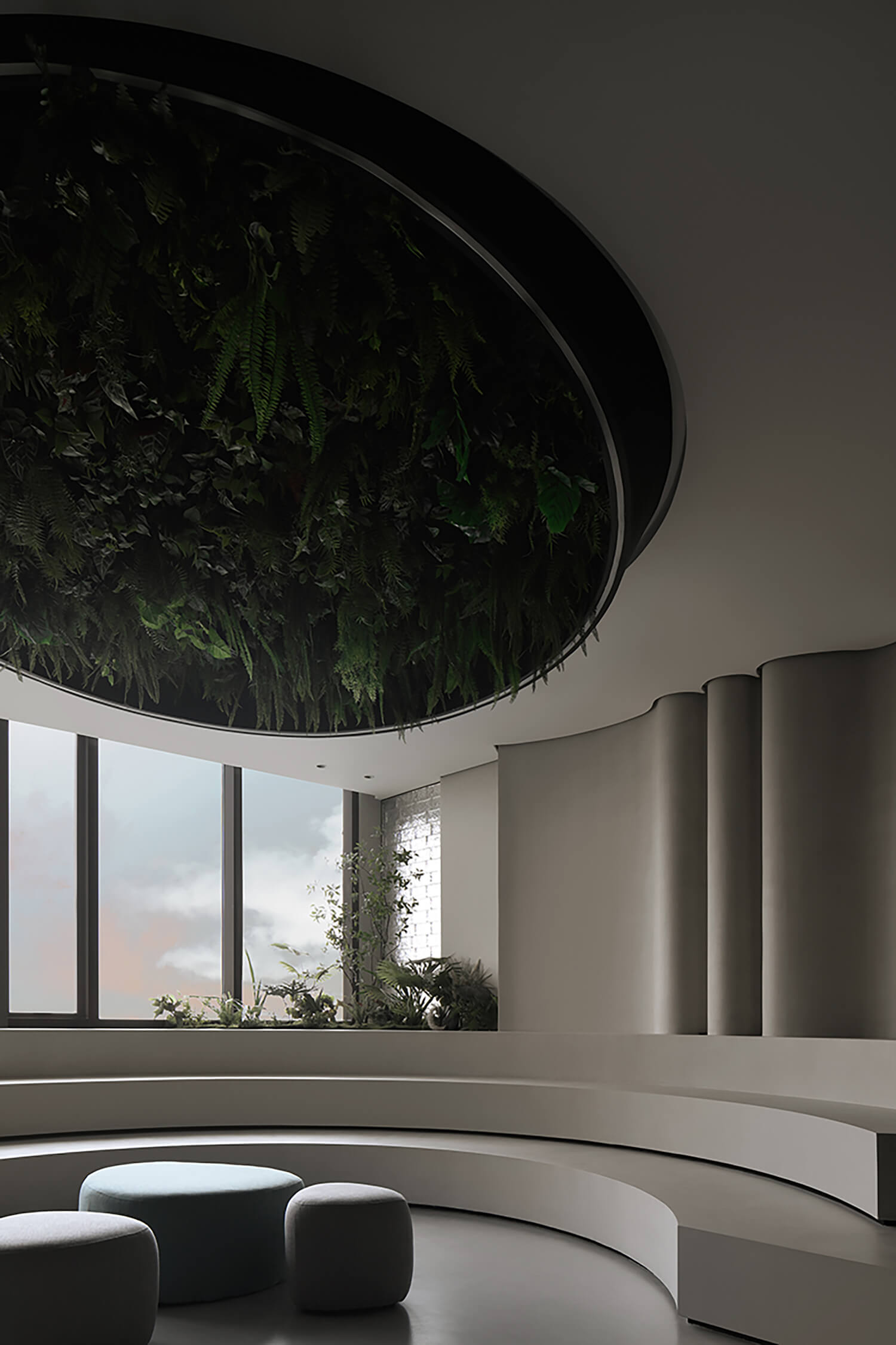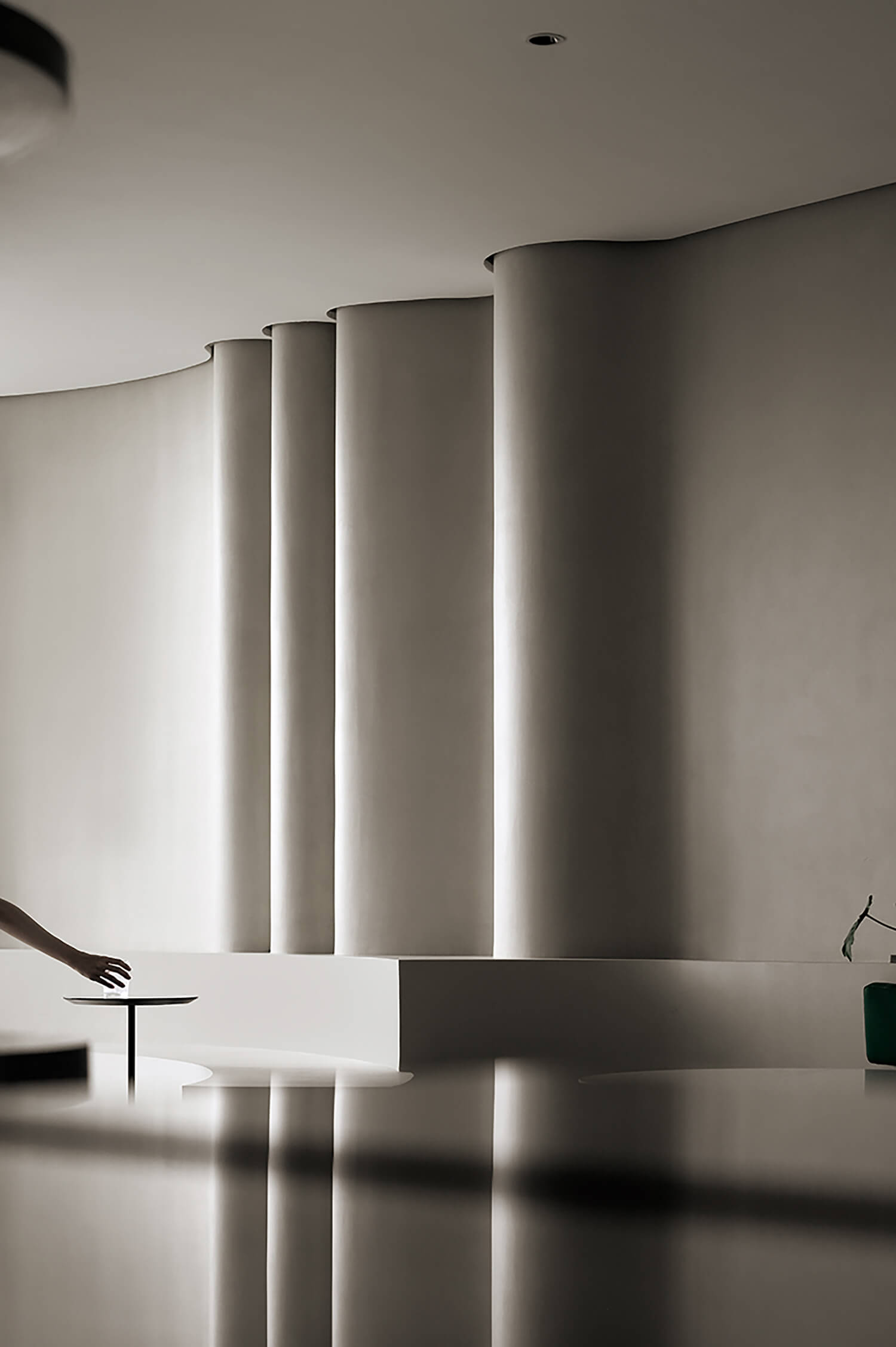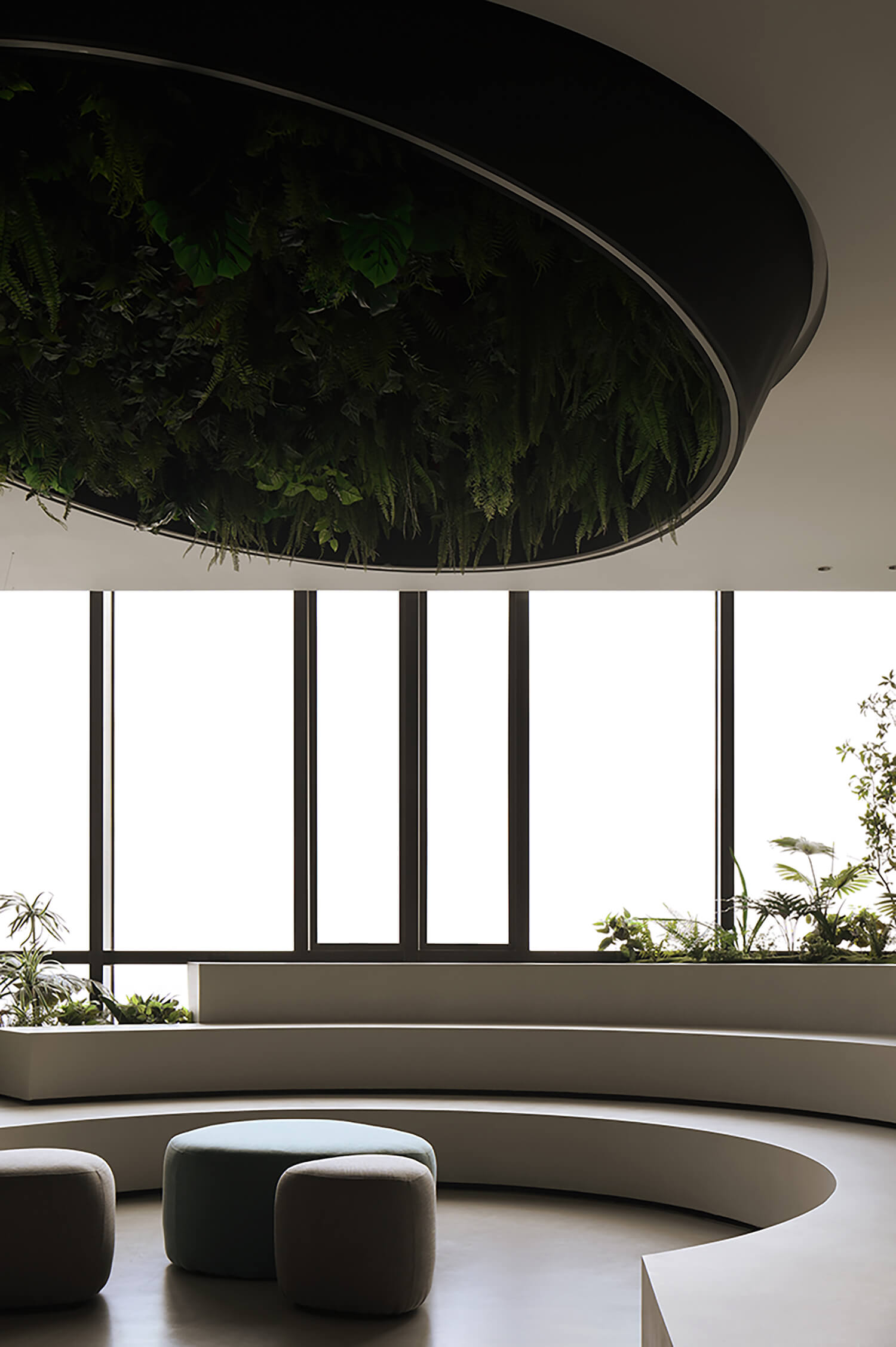 About
Wang Zhike / Li Xiaoshui
Co-founders and Creative Directors of Topway Space Design
Topway Space Design was established in 2002 by Wang Zhike and Li Xiaoshui. The company specializes in boutique commercial spaces(corporate headquarters, product showrooms, offices, retail stores) and high-end residential spaces, providing clients with a series of comprehensive solutions including project planning, architectural interiors, landscape design, and art installations.
Topway Space Design is rooted in the aesthetics of modernism, guided by naturalism, and seeks to construct spaces that are suitable for the present and explore the future trends of spatial development. They blend Eastern artistic aesthetics with Western structural aesthetics, finding a balance between functionality, humanity, and art. Their goal is to create spaces that are creative, poetic, and emphasize the importance of commercial logic and operational principles in the design. Through conceptual transformation and implementation, they aim to maximize commercial value for brands from a professional perspective.
---