monovolume architecture + design: An opening in the landscape. In the north-western part of South Tyrol, at the edge of the Ötztal Alps, lies the alpine farming village of Planeil at 1600m above sea level. As one of the driest areas in this region the mountain streams, such as the Puni River, are central lifelines for agriculture and local artisans. Another important use of the water is the use of hydroelectric power to generate electricity.
Below the picturesque village, surrounded by an awesome mountain scenery, the "Punibach" hydroelectric power plant embeds itself in the alpine surroundings as a simple, formal gesture of landscape architecture. The structure seems to emerge from the landscape. Like a wing, the sloping terrain opens up to reveal the power station. Curved and soft forms make the building look like a natural elevation in the landscape and thus create a harmonious connection between nature and technical infrastructure. The use of exposed concrete and larch wood reinforce the natural character of the structure.
The interior houses the machine room, medium-voltage room and control room. Daylight penetrates the building's interior through the laminated facade made of larch wood. At night, however, this appearance changes and the light from the interior penetrates to the outside, making the power plant a landmark visible from afar.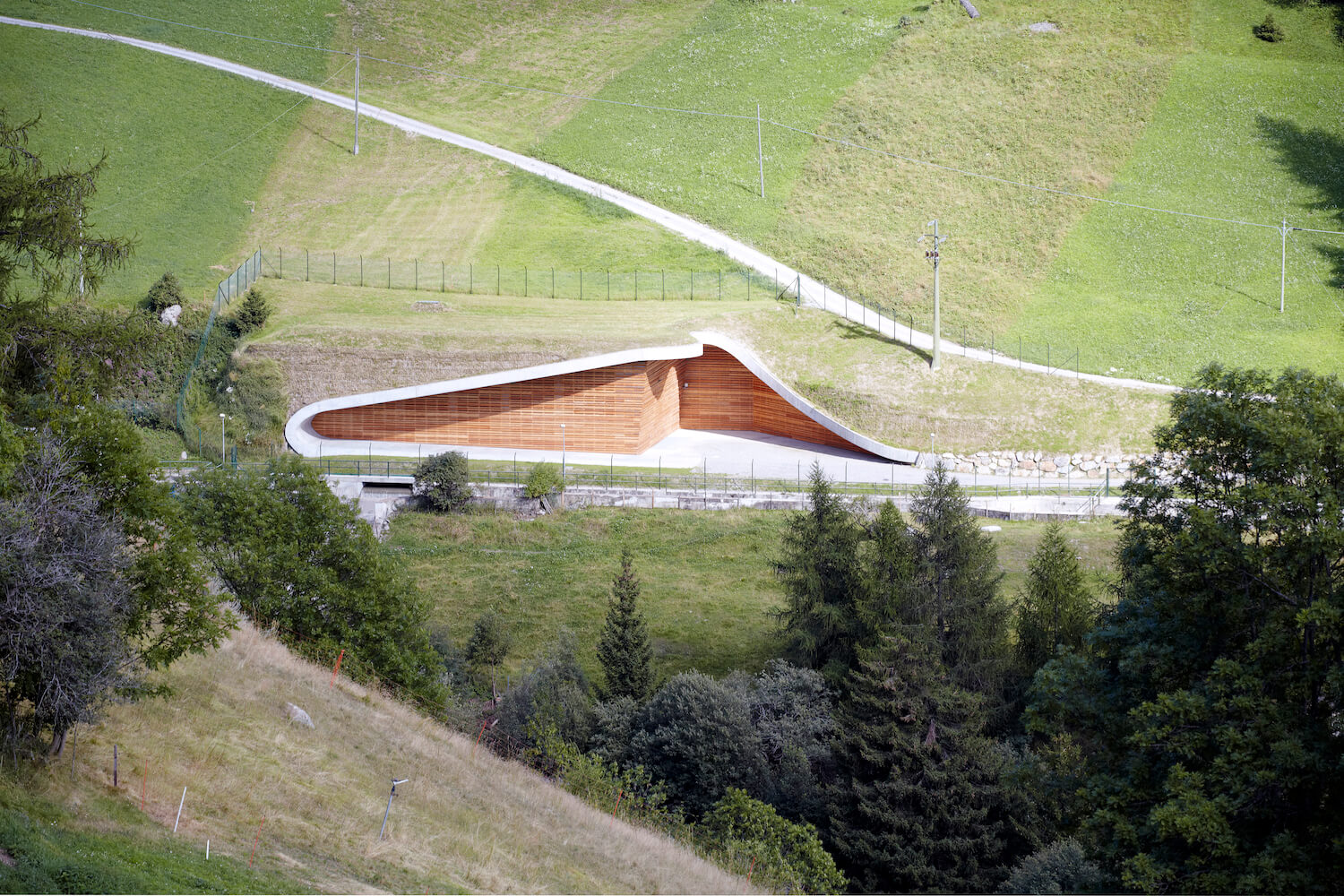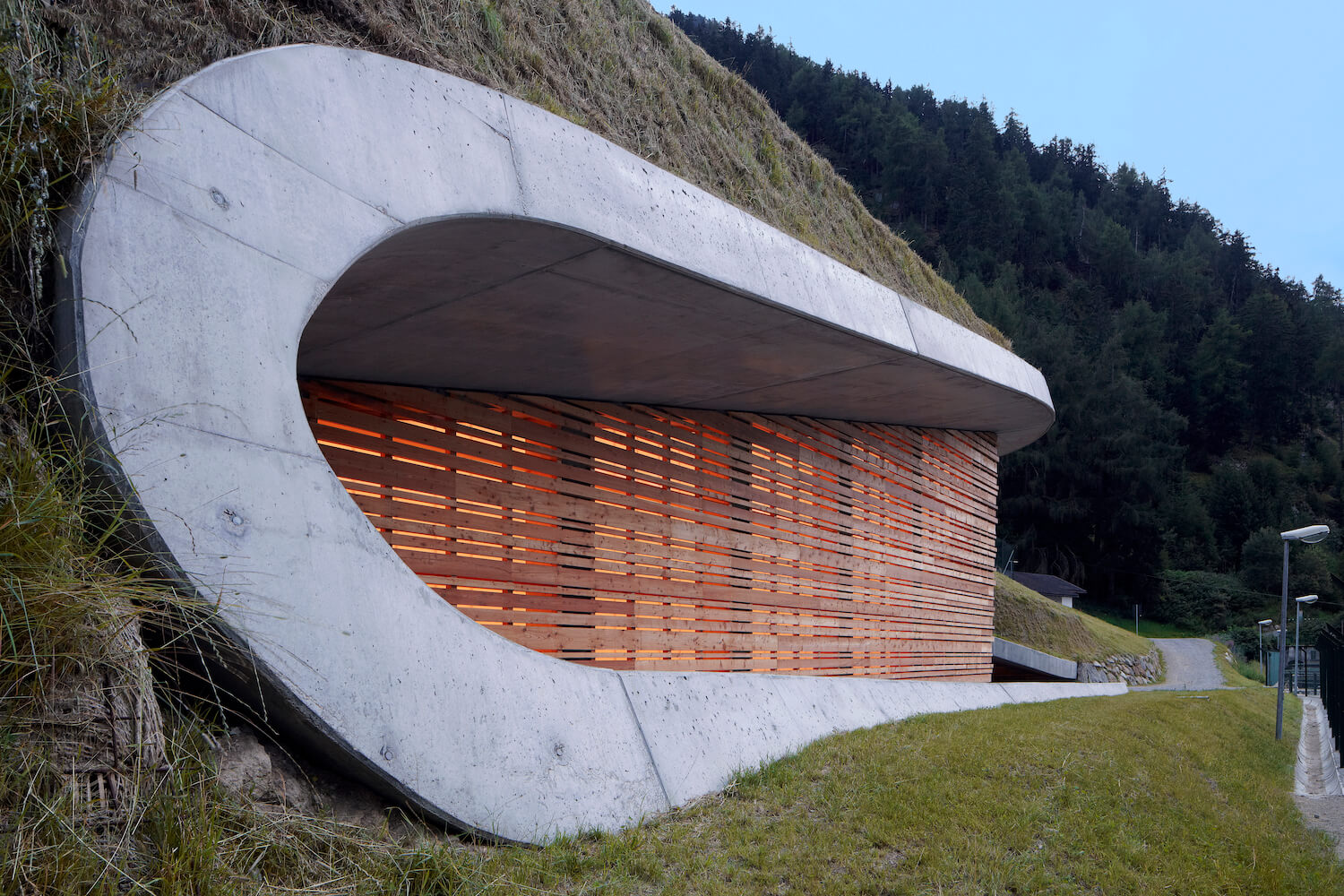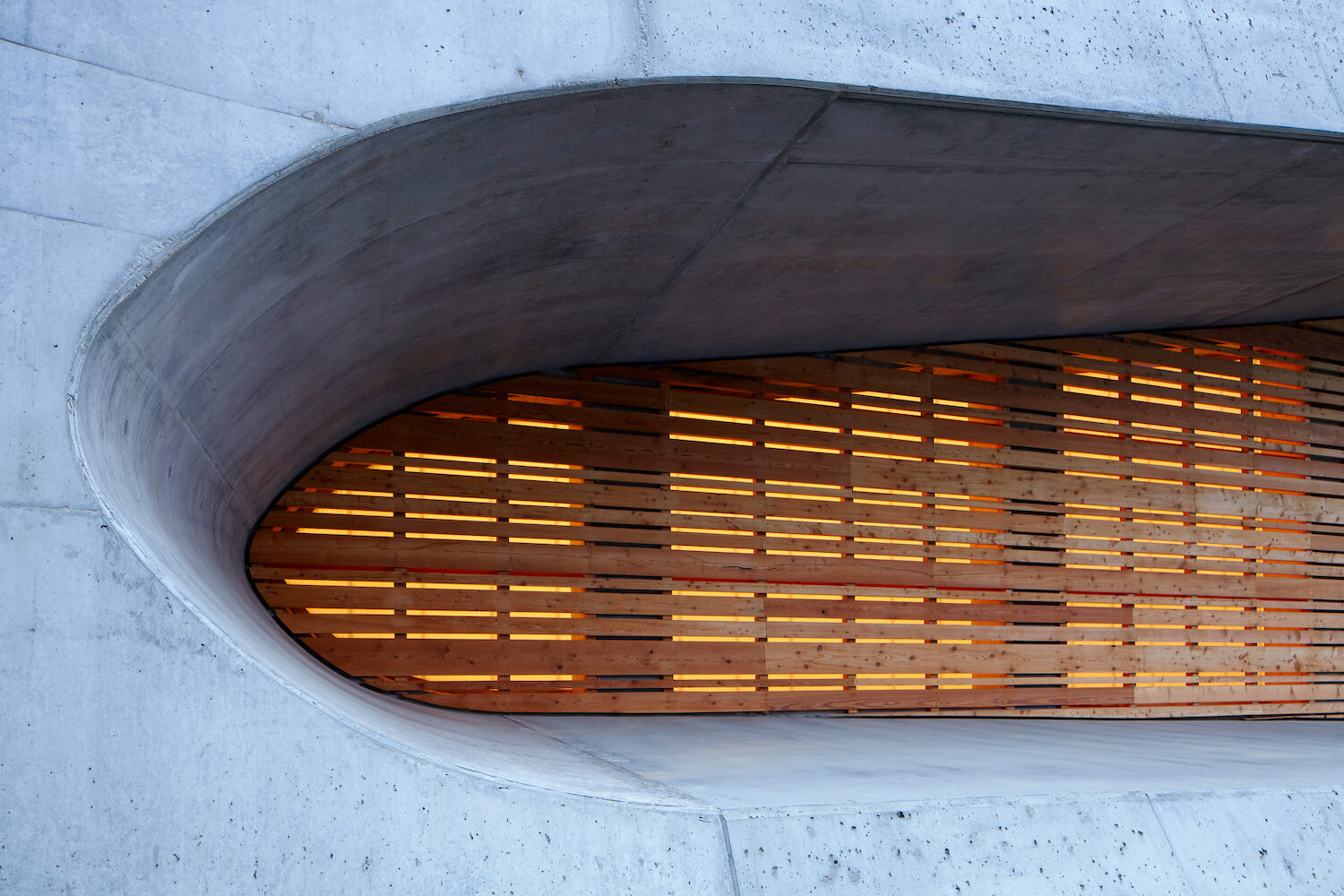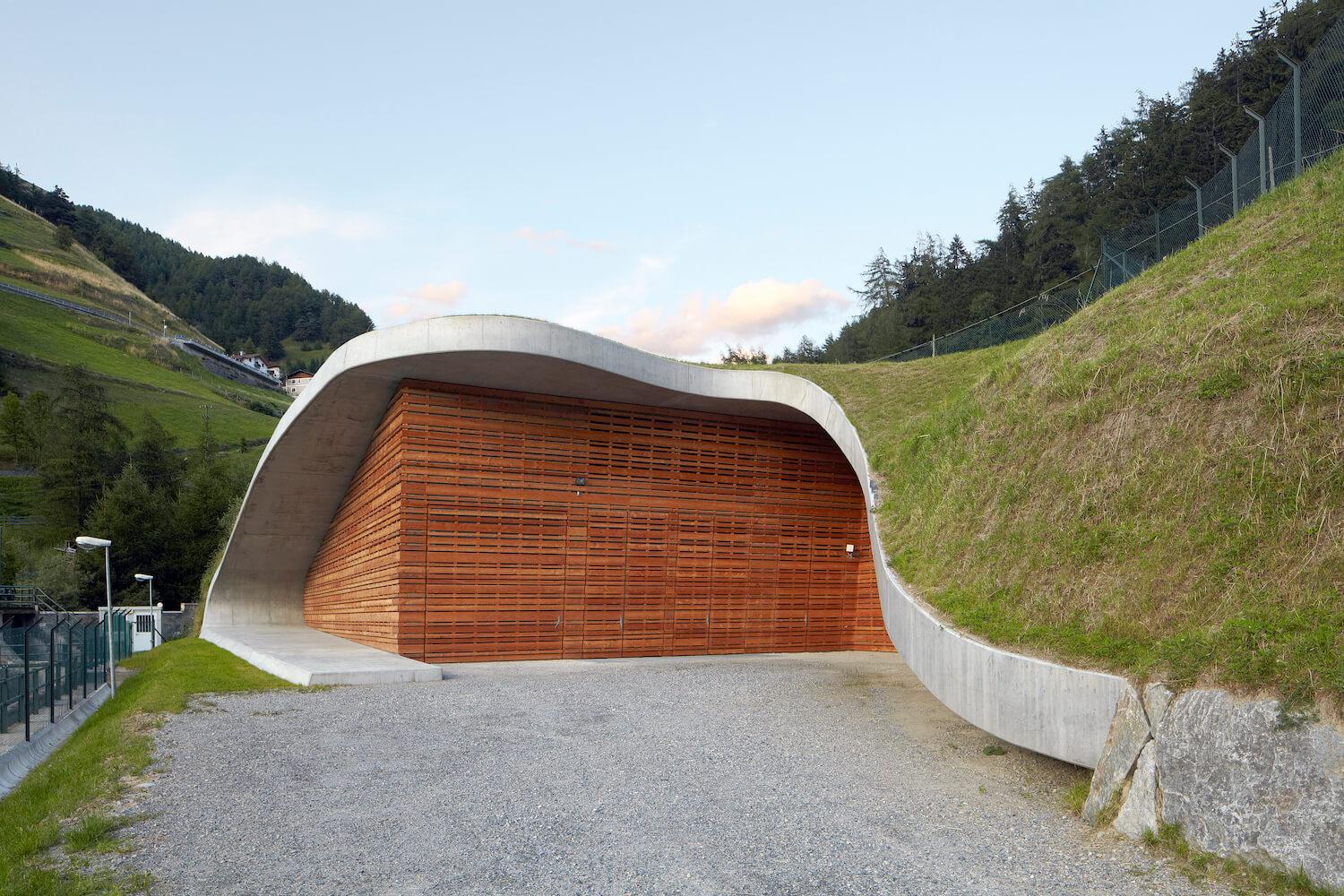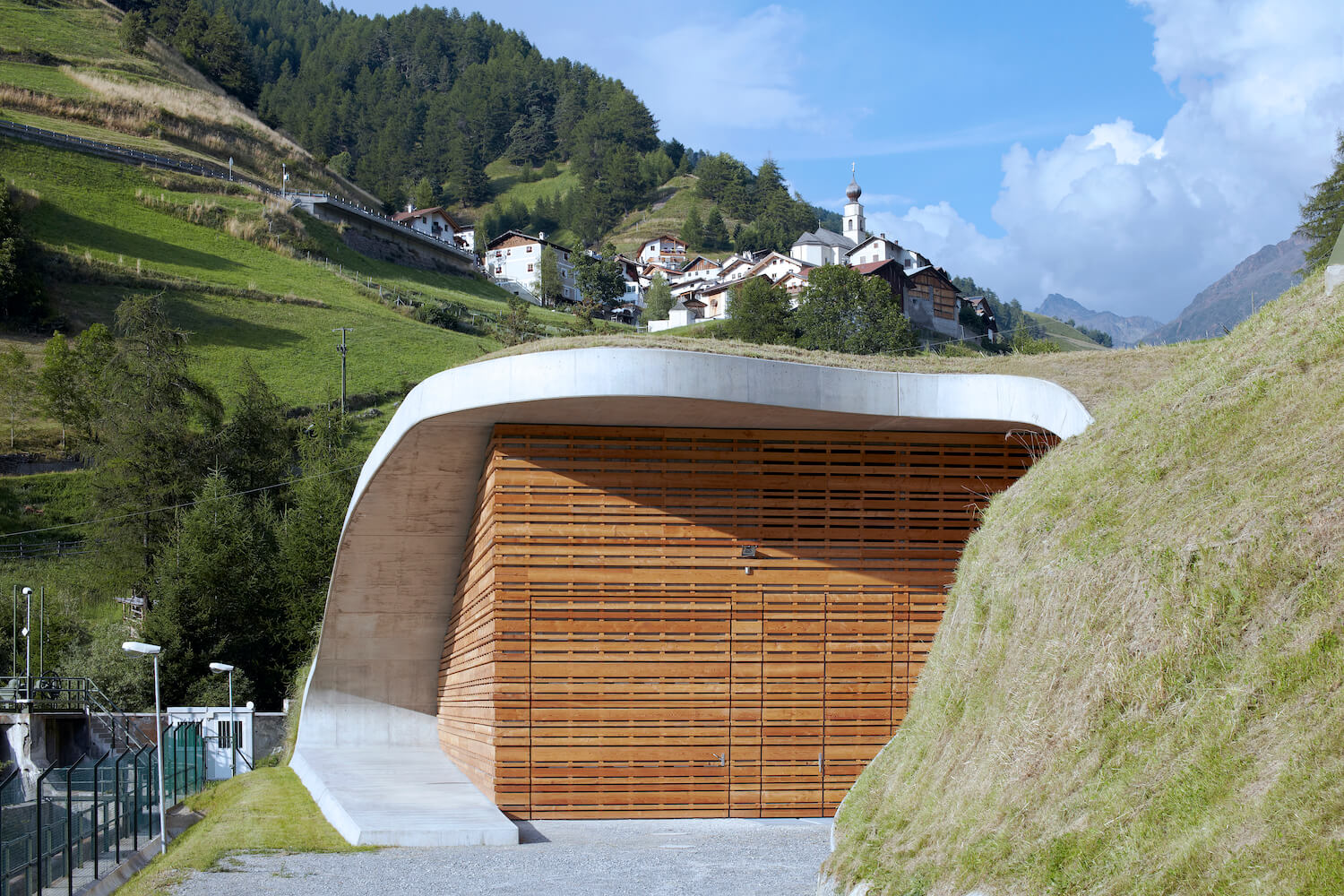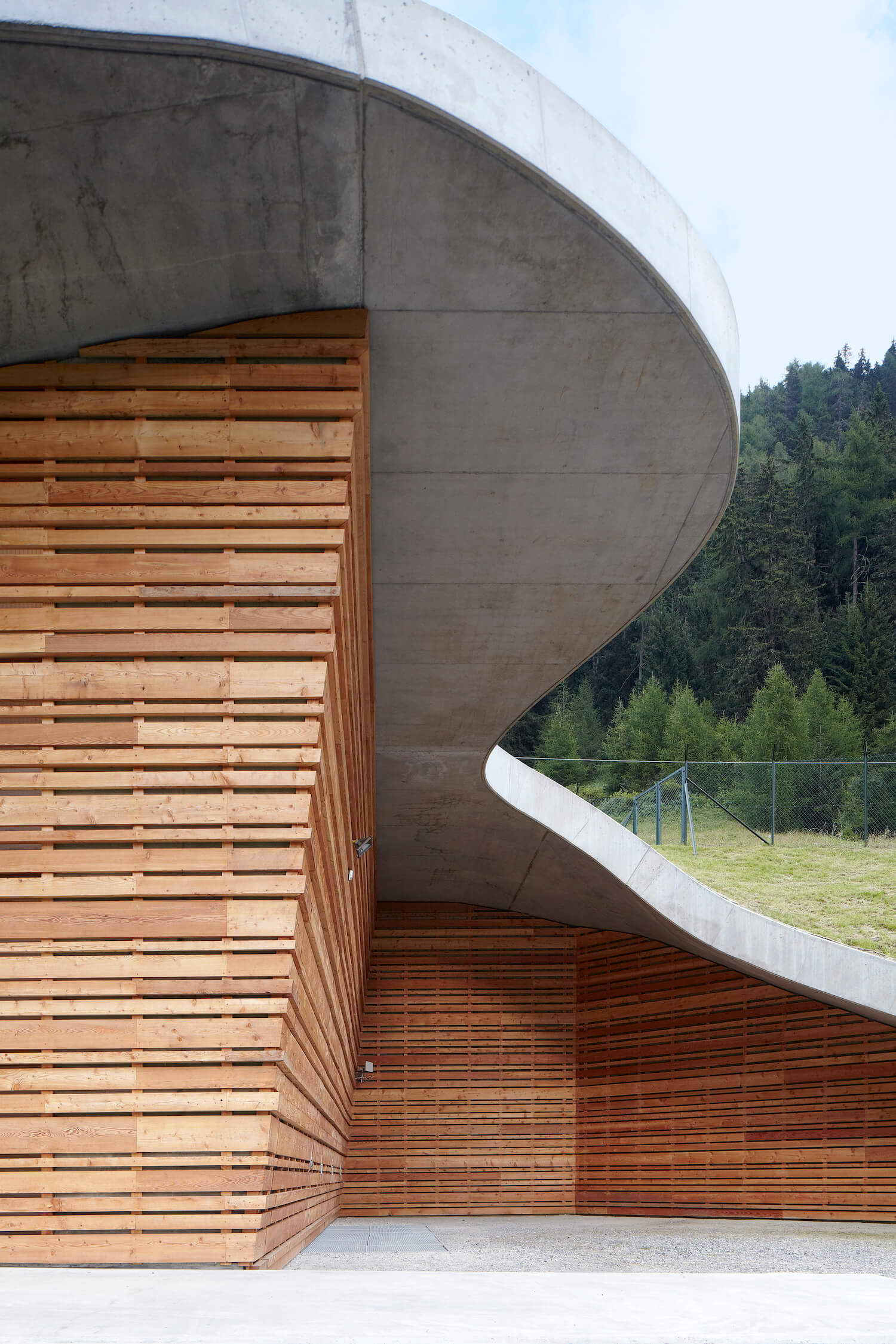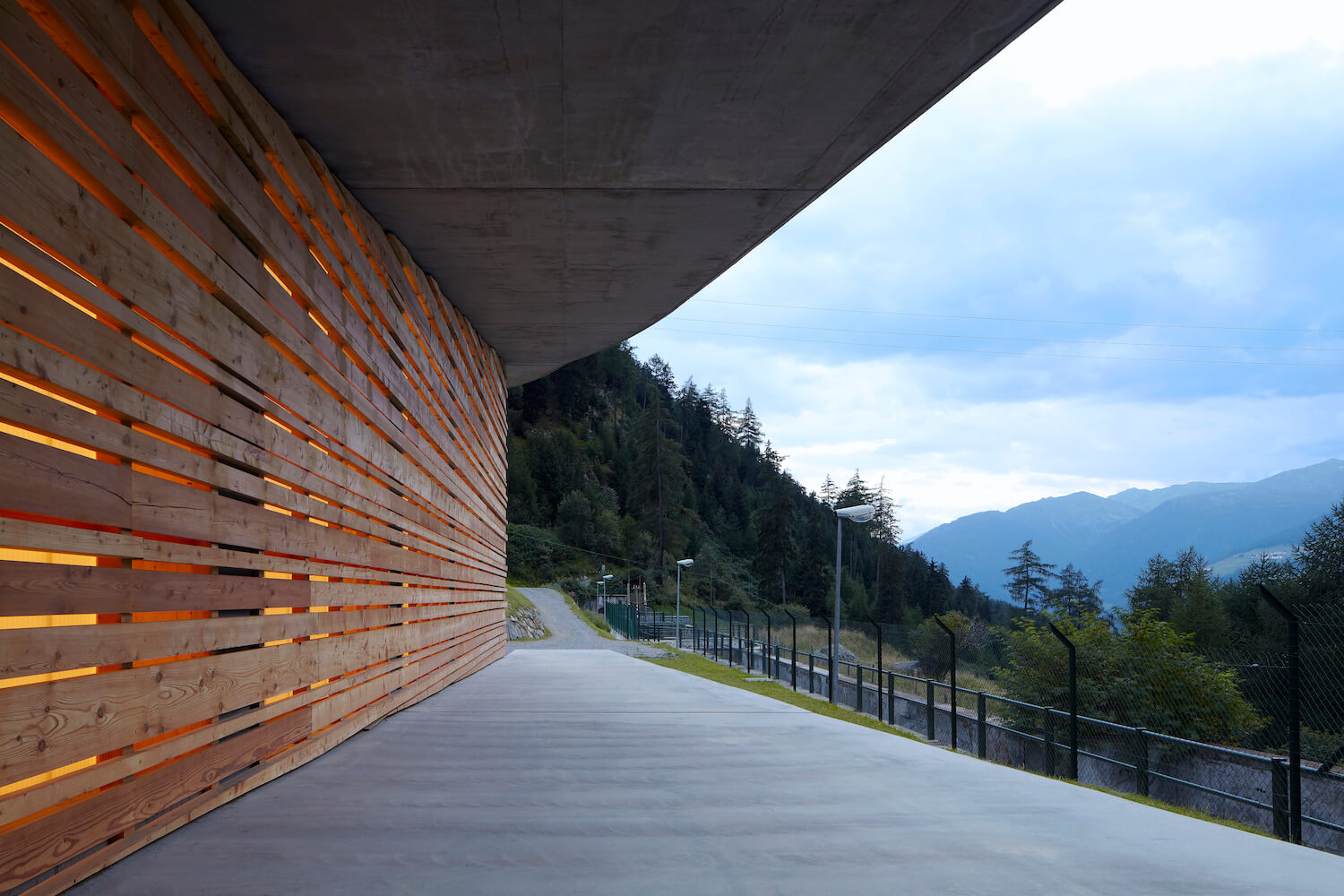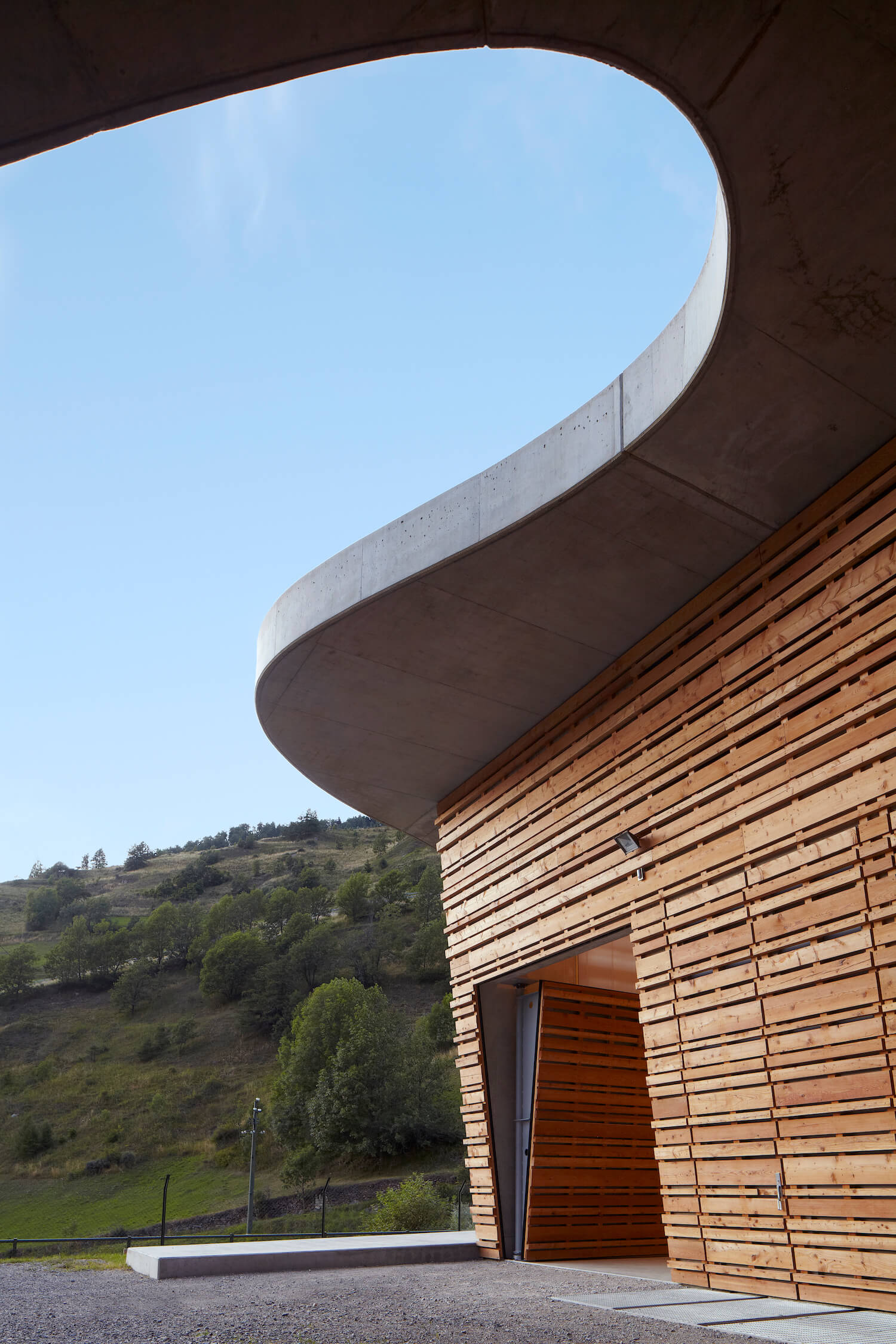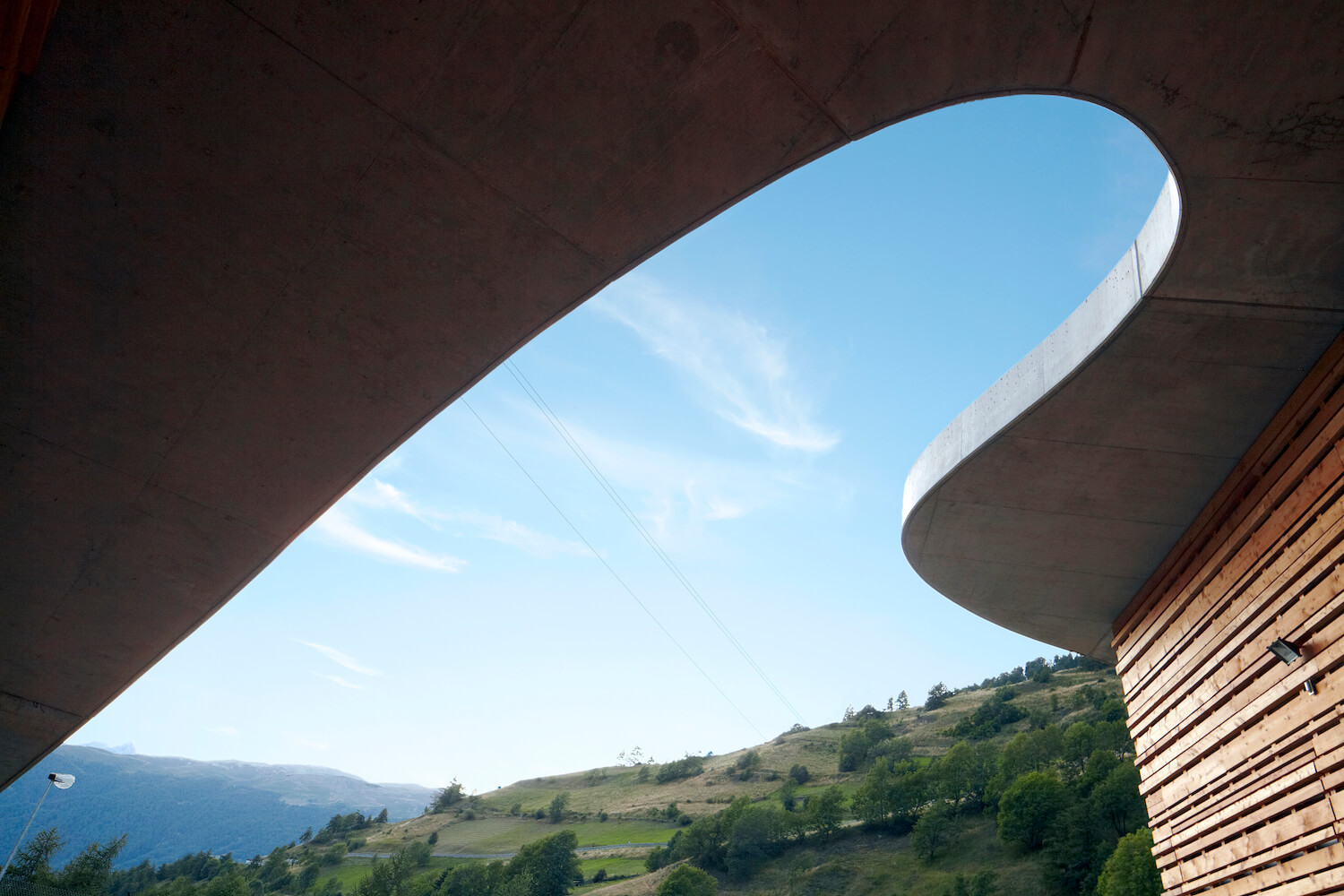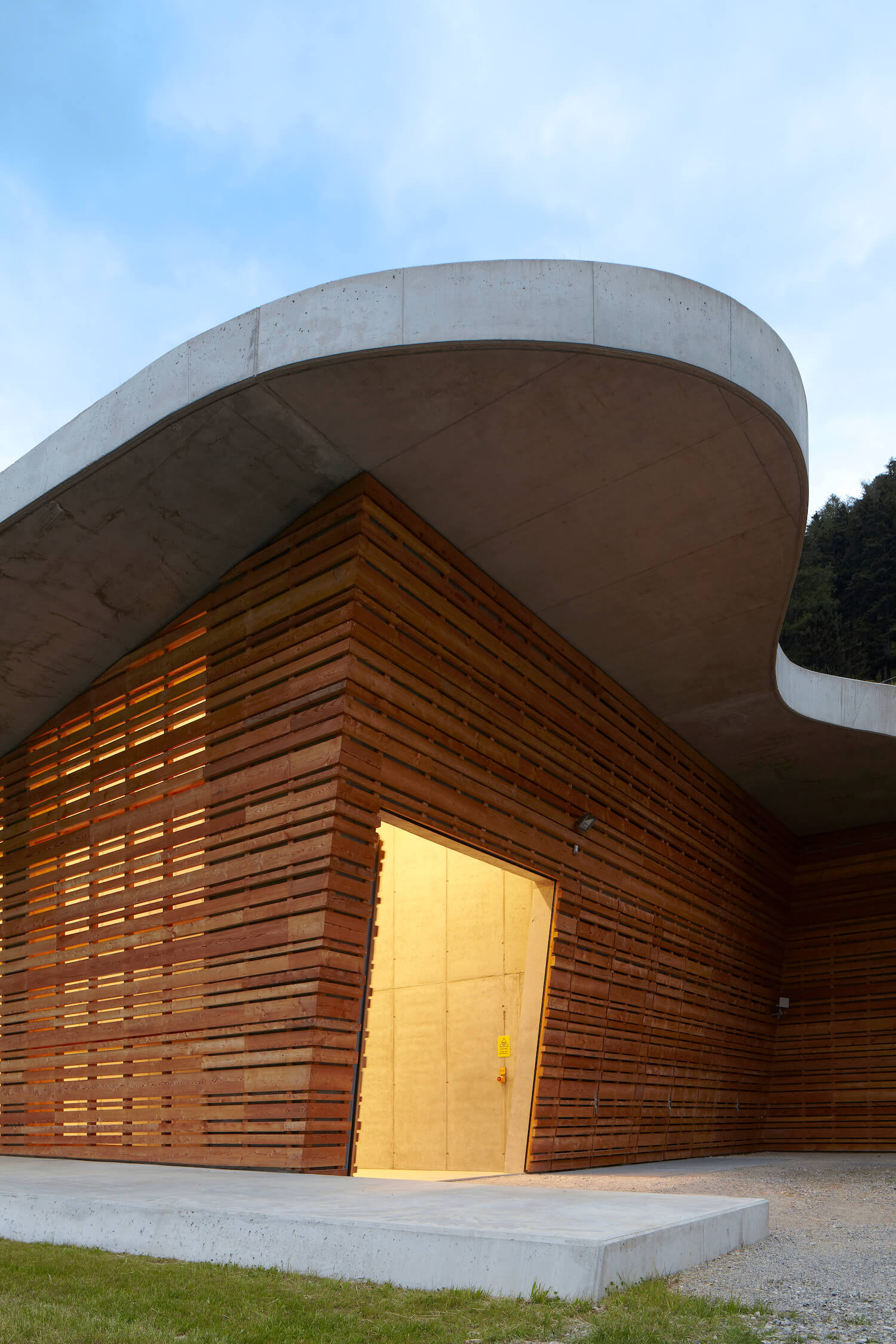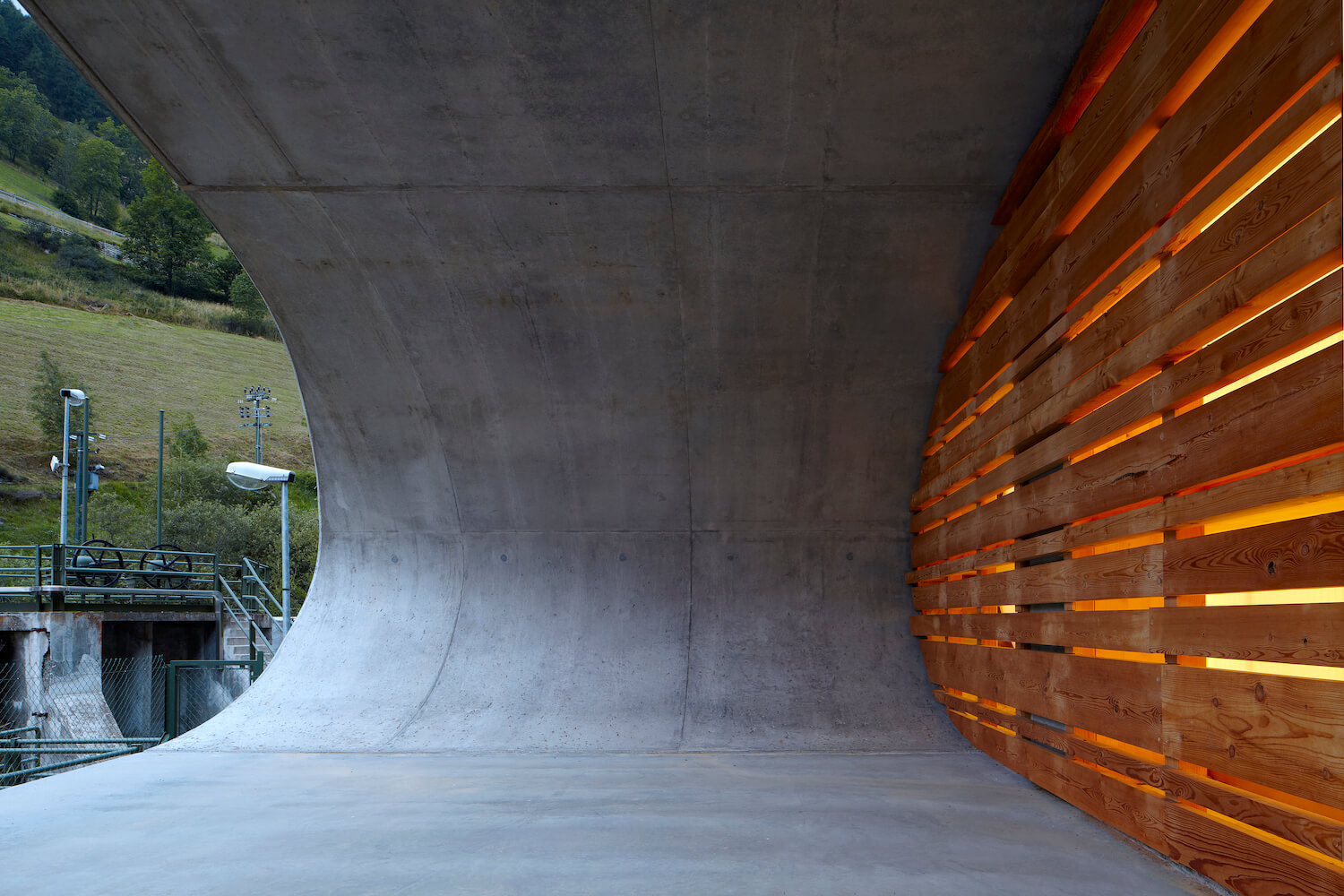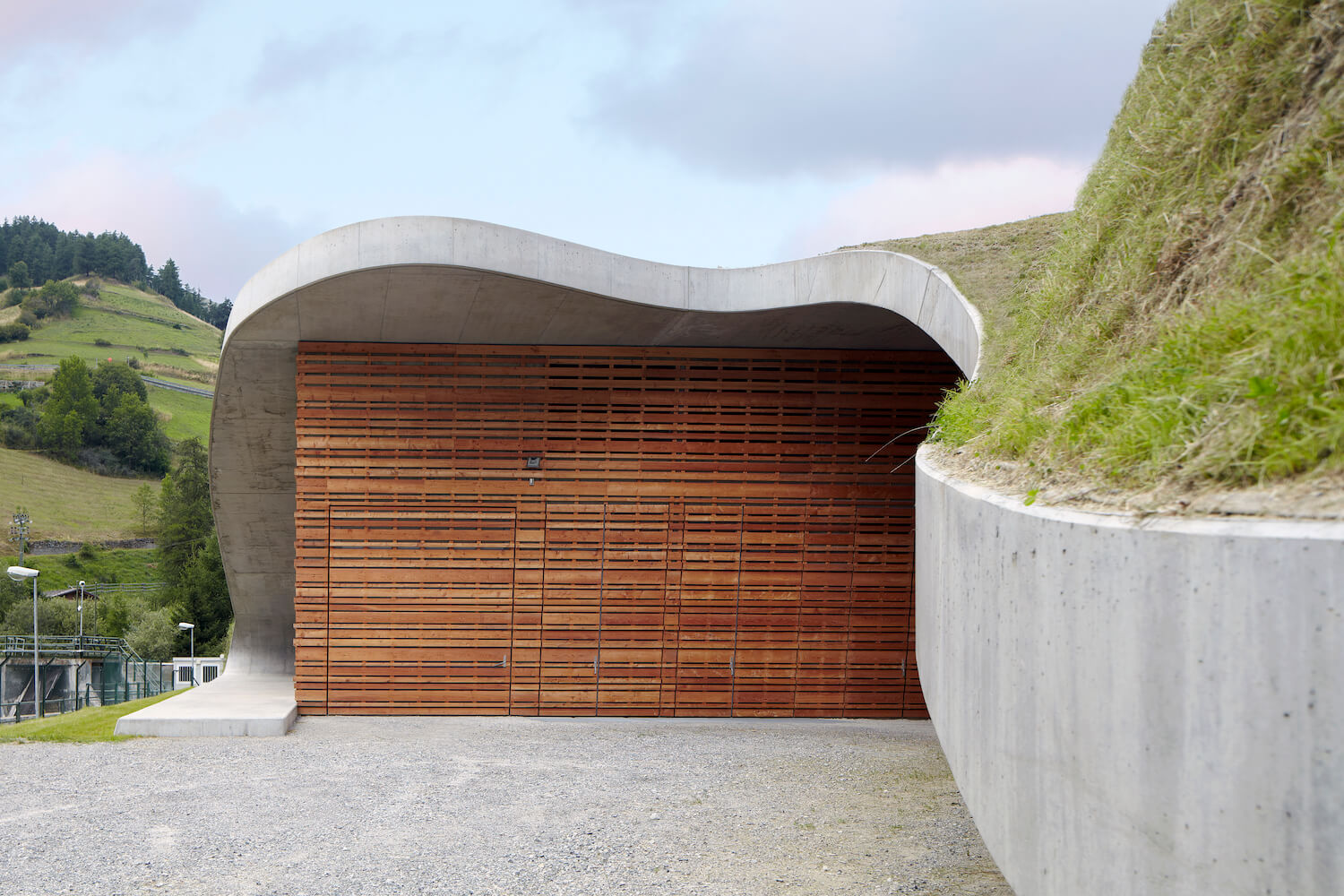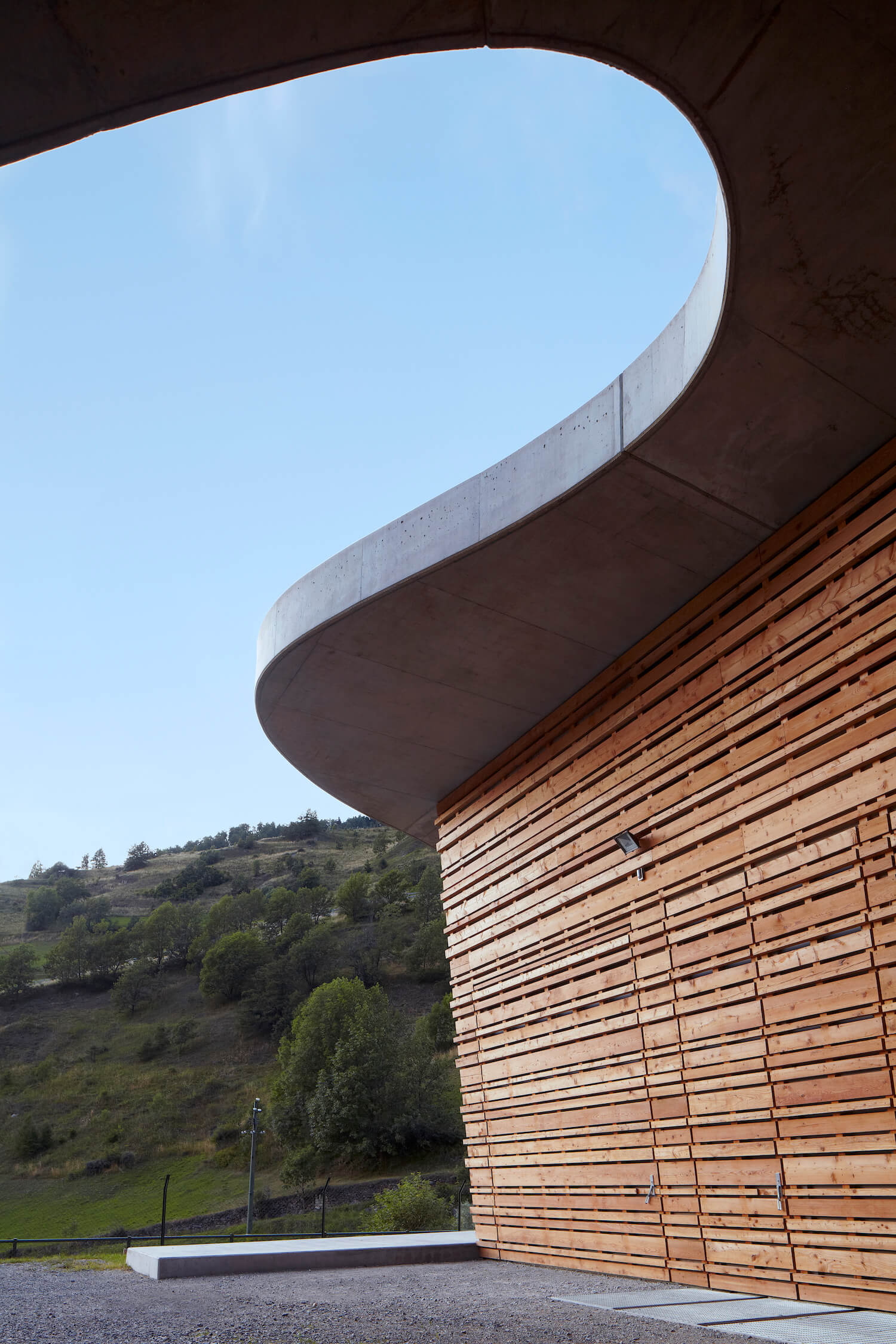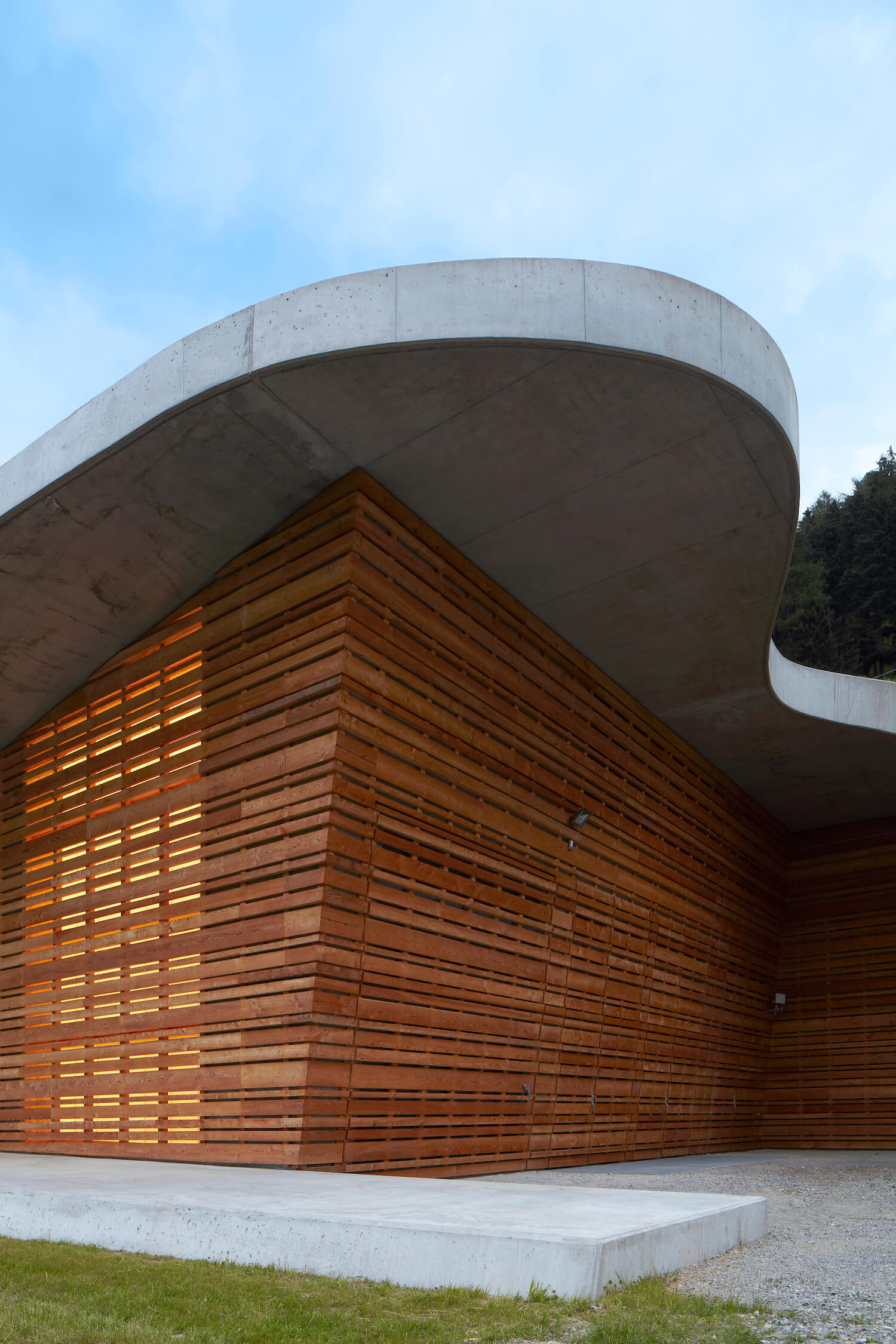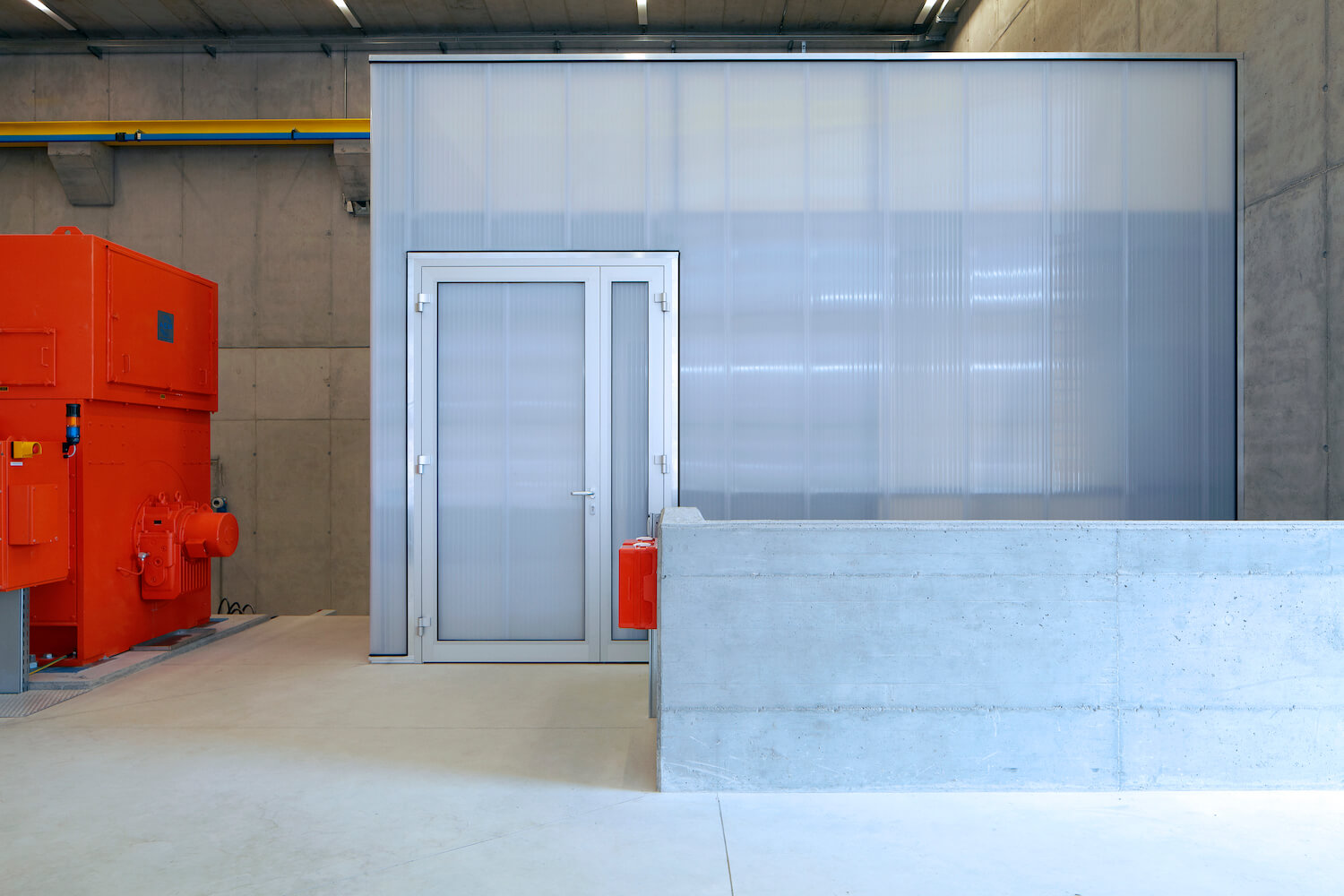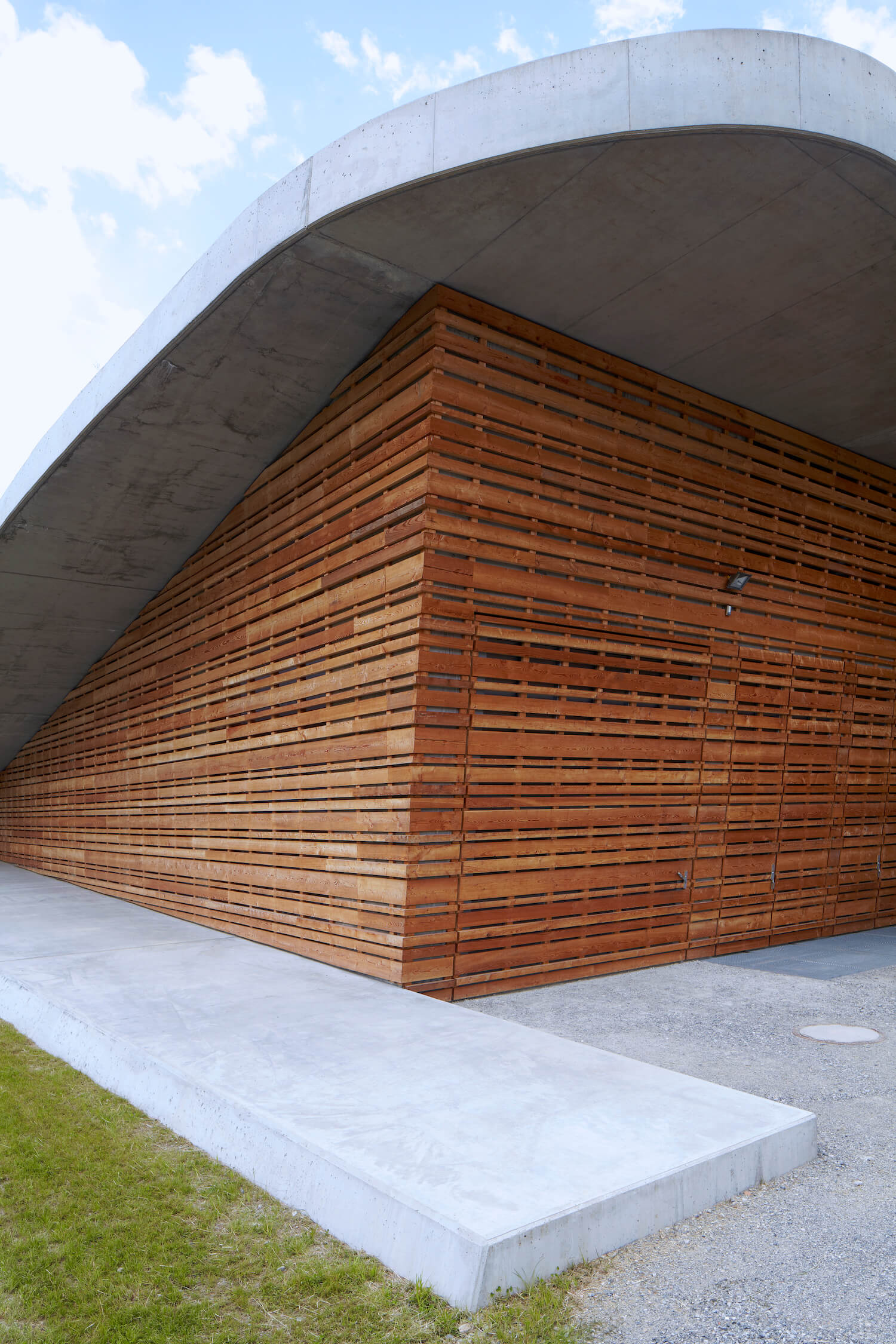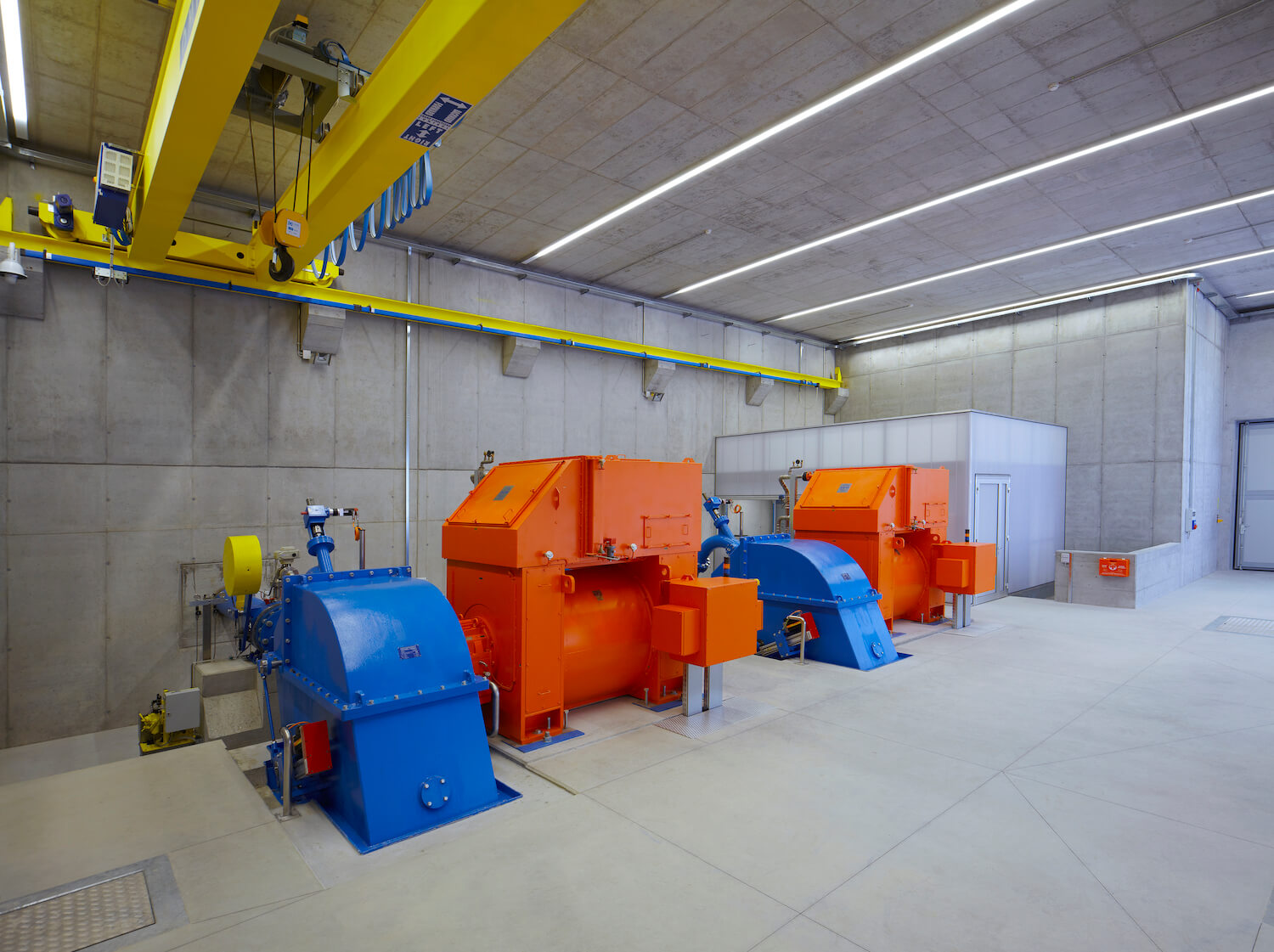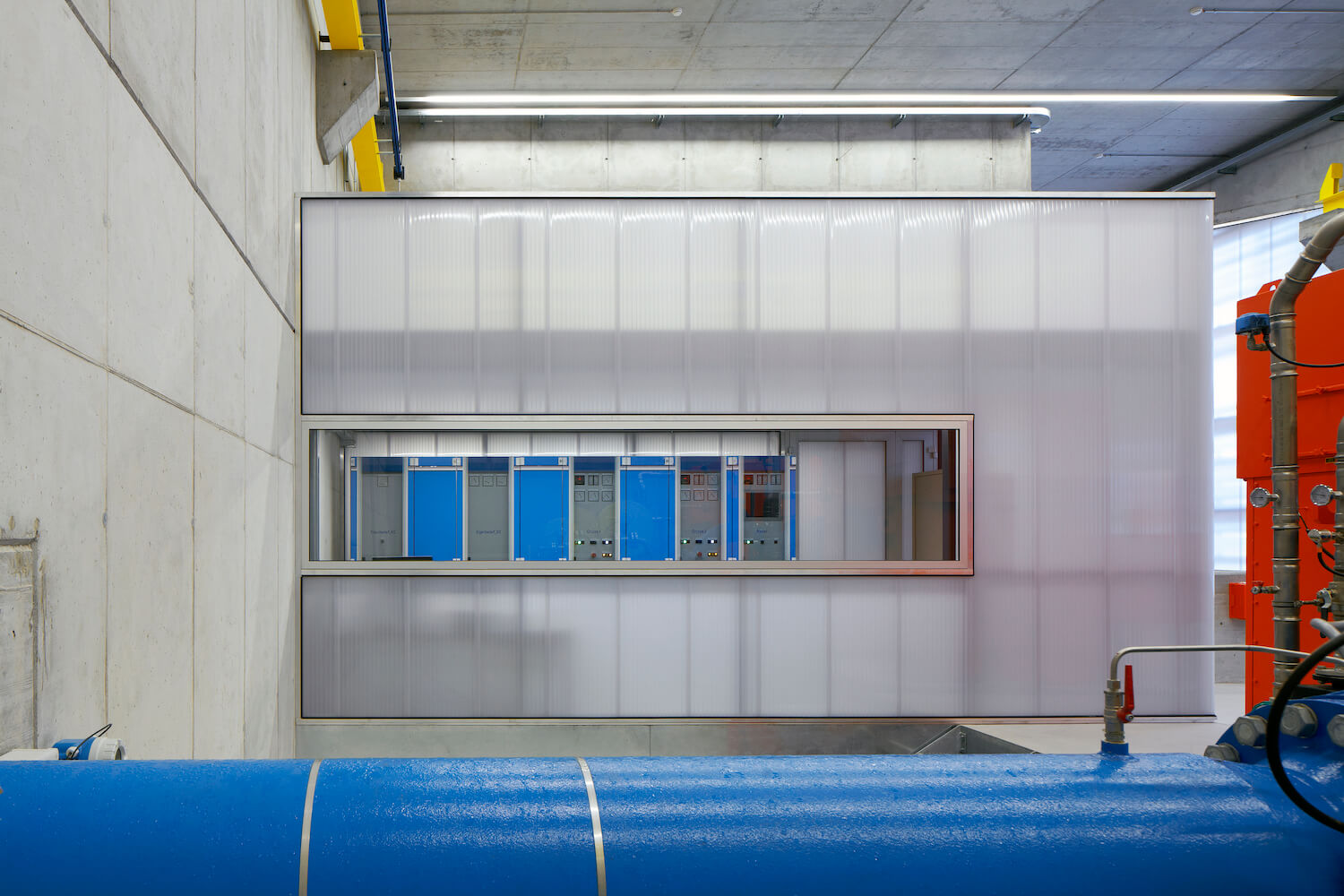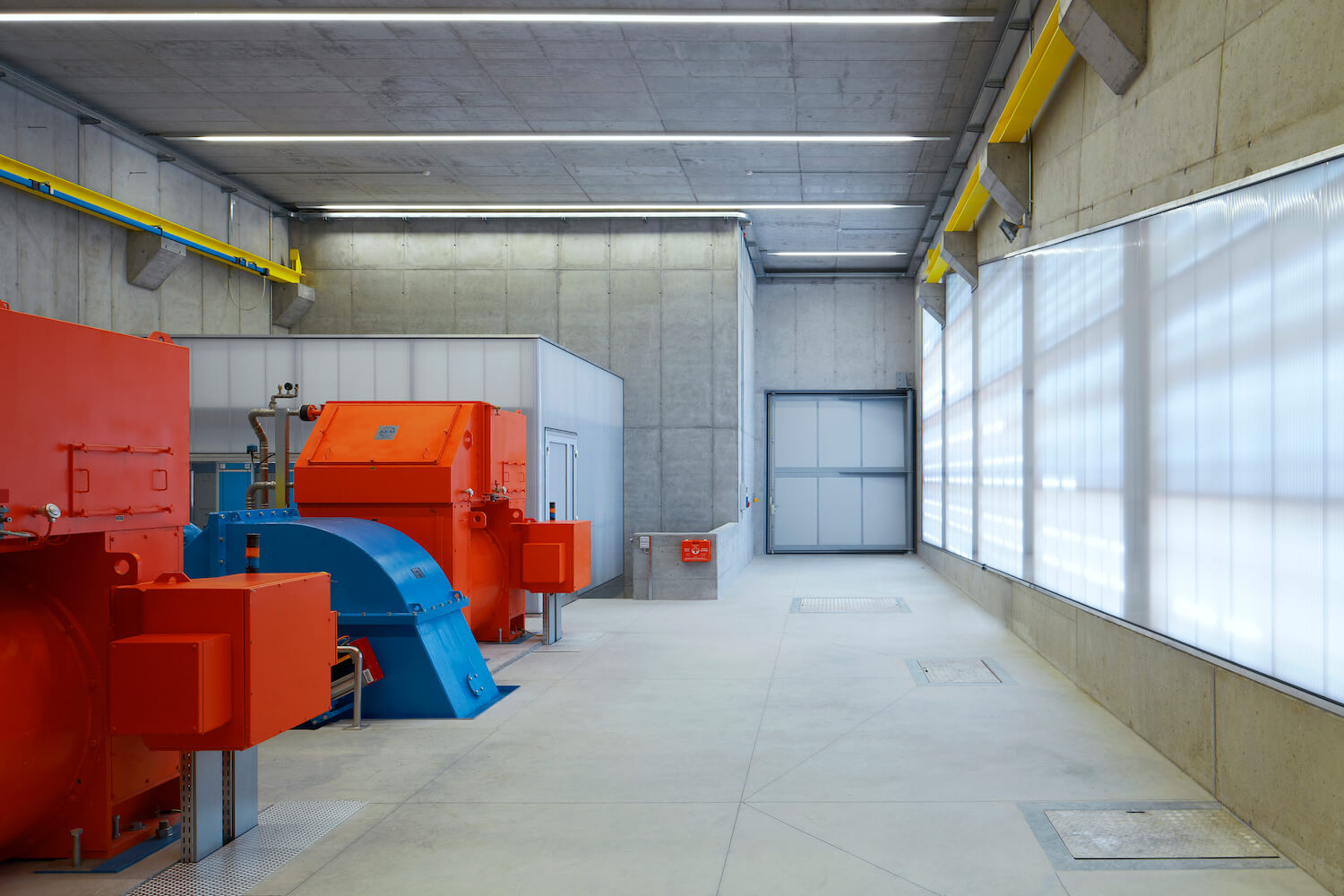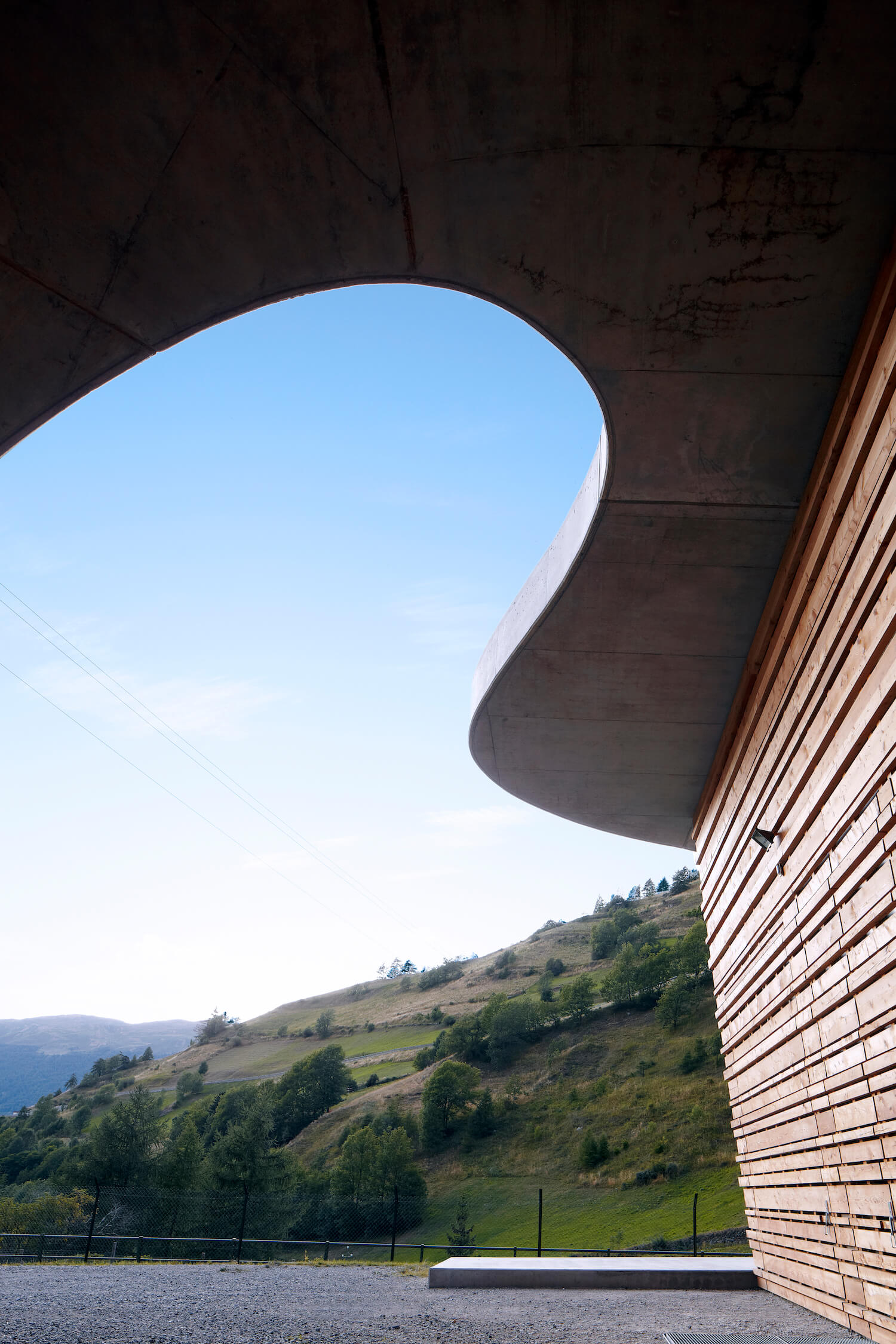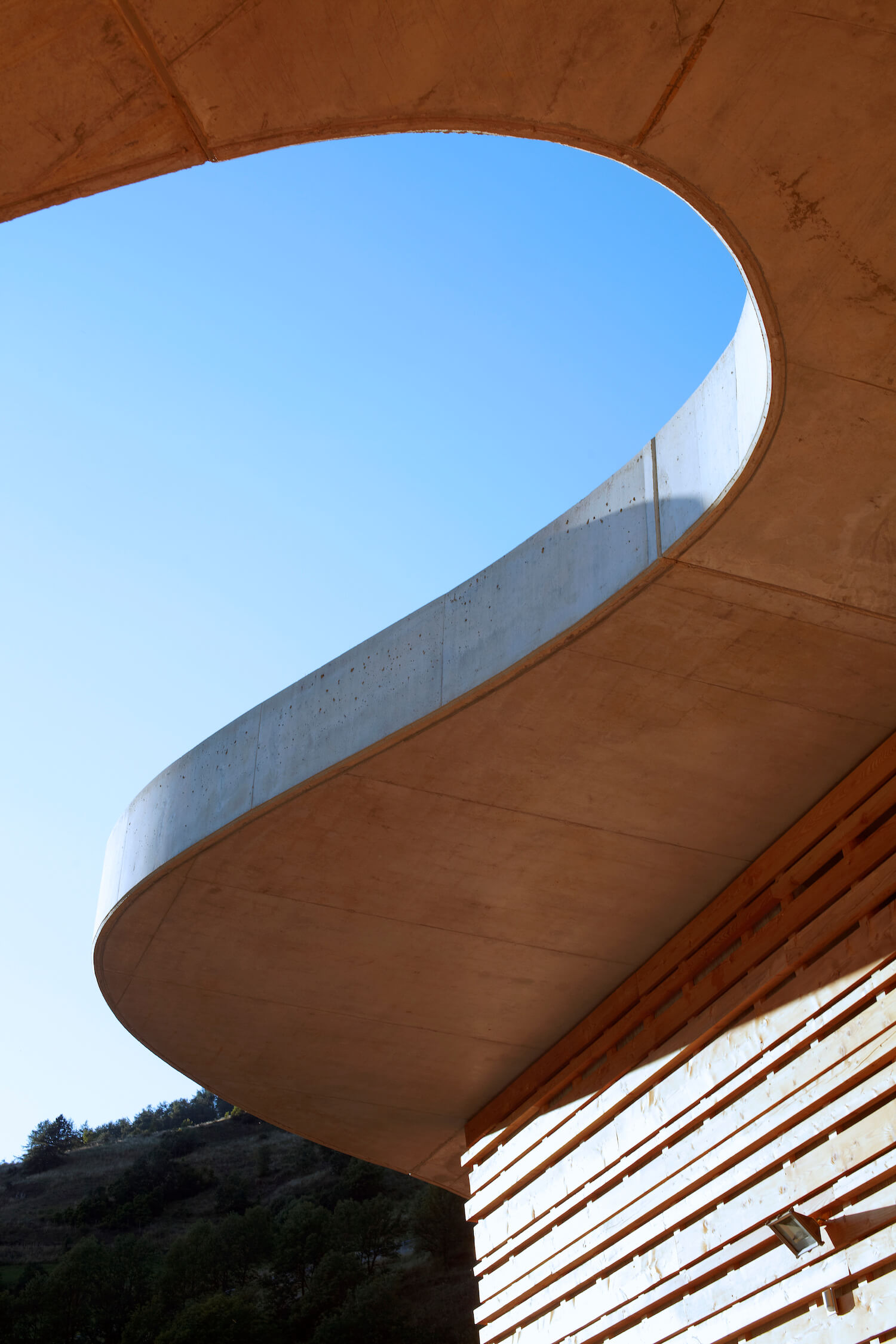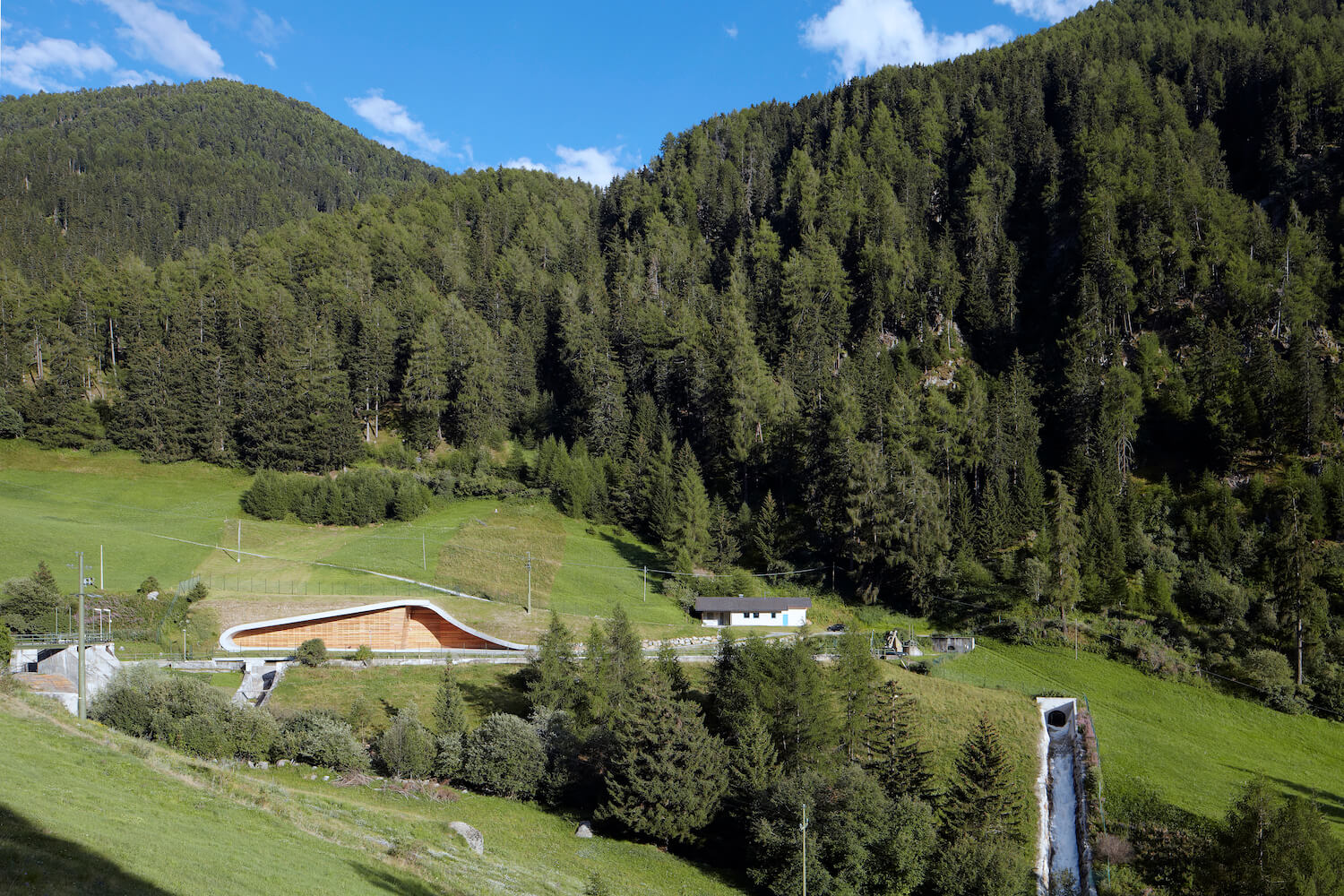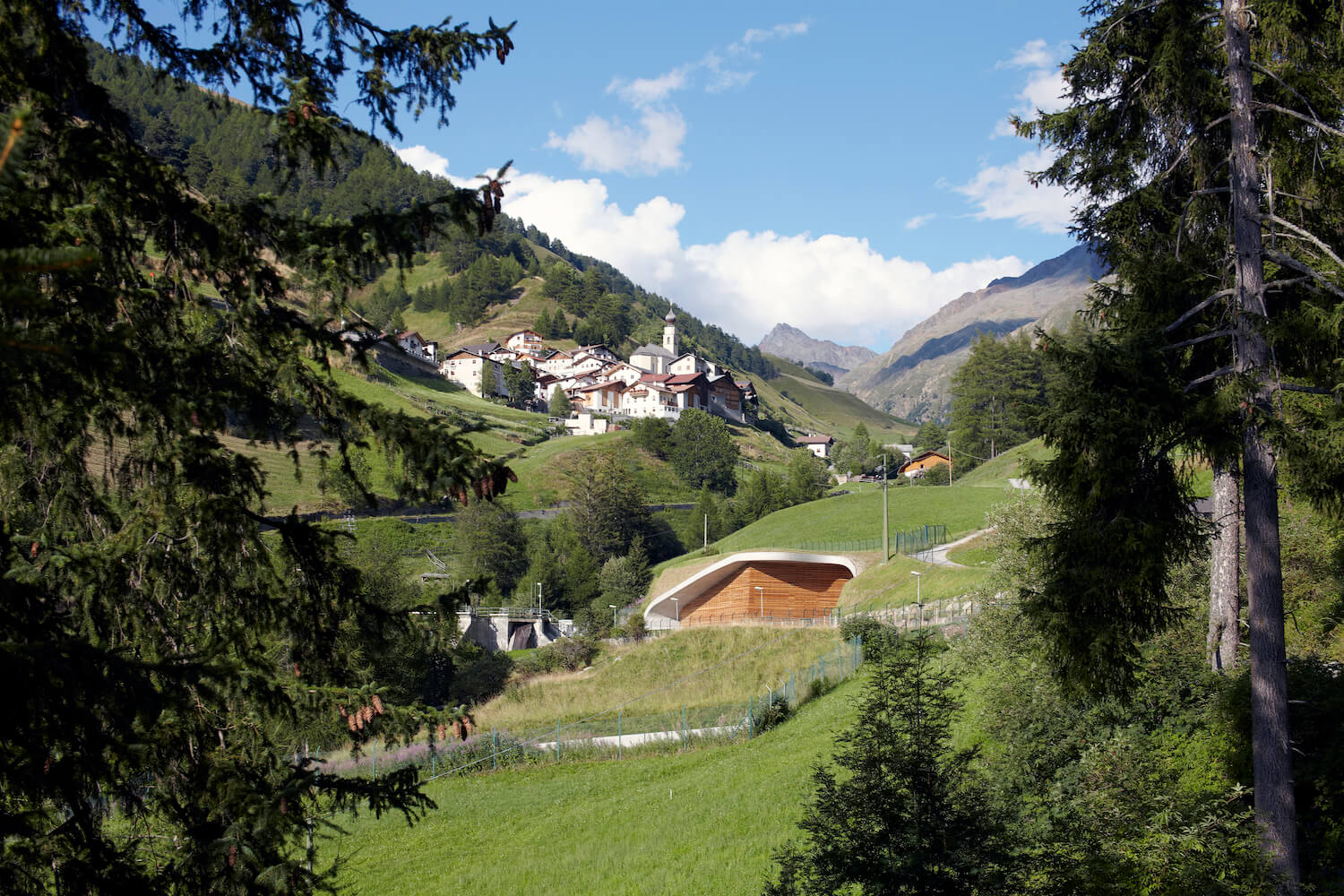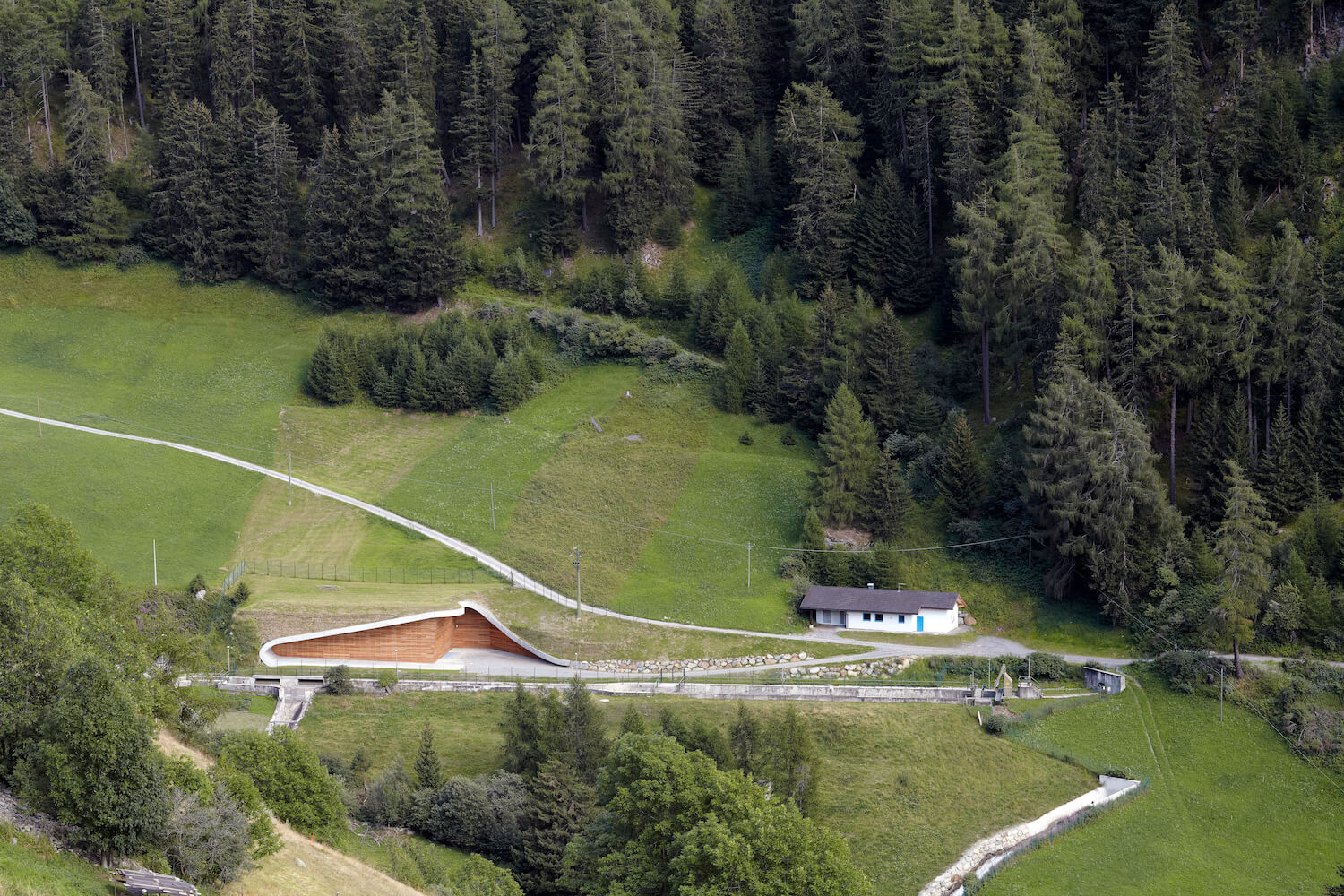 ---