The Hudson Yards project has attracted criticism and love in almost equal measure. Many consider its design a classic case of uninspired architectural plagiarism, with Oliver Wainwright, a Guardian writer, calling it "an architectural fiasco." Others hate the Hudson Yards project for its funding sources.
Funding controversy aside, there's a lot to admire about how the Hudson Yards project used the EB-5 visa program funding to transform a west side neighborhood and create jobs and revenue for New York and New Yorkers.
This write-up puts forth a perspective that makes a case for why the Hudson Yards project could be an EB-5 direct investment success story.
The Hudson Yards EB-5 funding controversy is a non-controversy
Related Companies, the primary equity partner and developers, and its partners, including Goldman Sachs and Oxford, were the initial funders of the Hudson Yards project.
However, like most other developments of its size, the Hudson Yards project also used various capital sources, including traditional lenders and direct foreign investment from the EB-5 program.
The most controversial thing about the project's use of approximately $1.2 billion from EB-5 funding is not its illegality. After all, if you visit EB5AN, a national direct EB-5 project manager, their website will show you tons of TEA and regional skyscraper-and-Hudsons-Yards-like projects using EB-5 funding.
The controversy is that the purpose of the EB-5 Visa program is to help develop Targeted Employment Areas (TEAs), which Hudson Yards was not, even before its redevelopment.
There is a lot of truth to this assertion because no one in their right mind would consider Manhattan a rural or underdeveloped area. However, what it took to get the project designated as a TEA project and its positive impact on the area should make this project an EB-5 success story.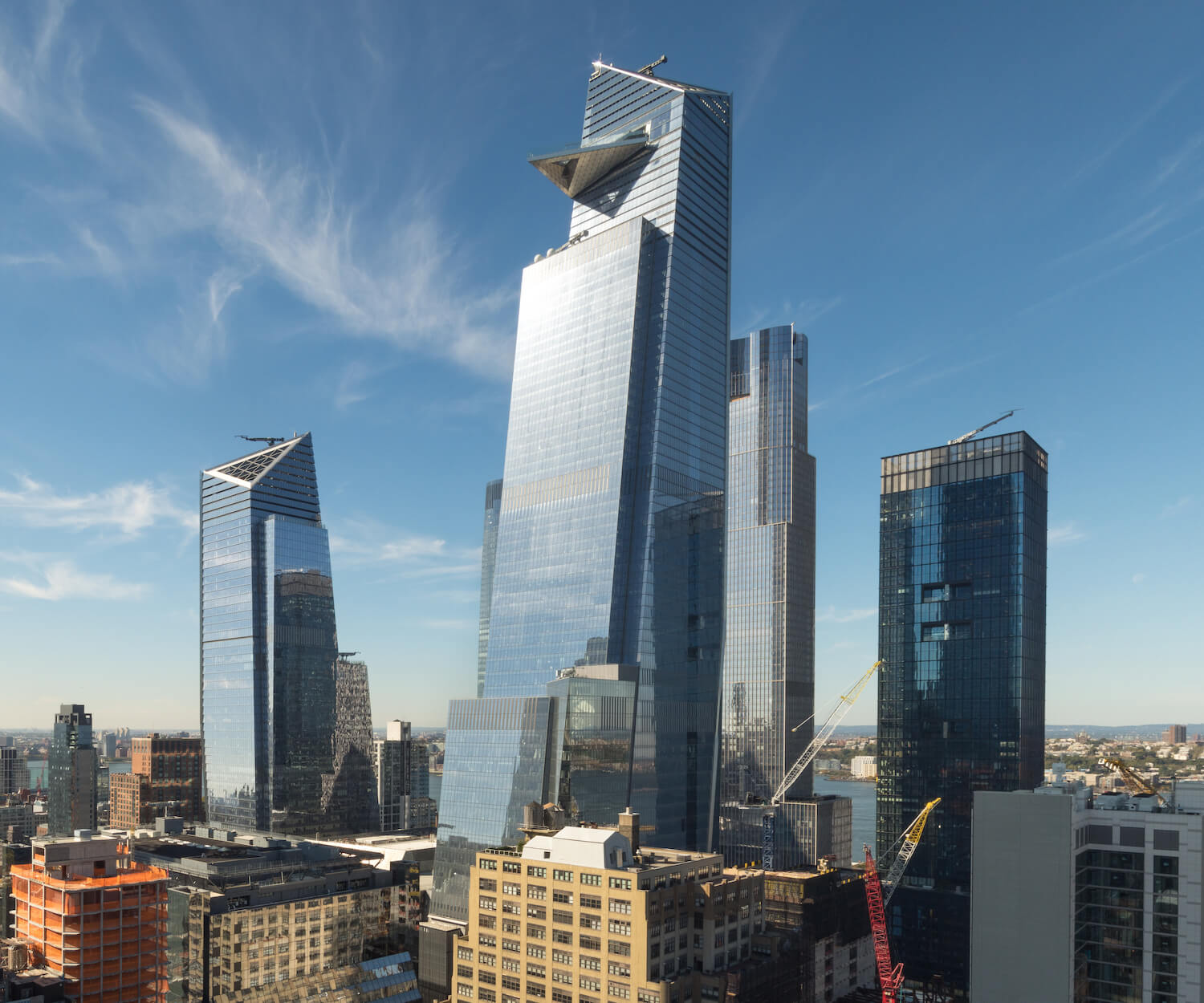 image © Rhododendrites
Here is why:
Hudson Yards is a classic example of the good that can come from thoughtful gerrymandering
It's true: because lower Manhattan is nobody's idea of distressed, without what a New York Daily News article calls "gerrymandering," the area upon which Hudson Yards sits would never have qualified as a TEA on its own.
You see:
According to EB-5 visa information on USCIS, an area can only qualify as a TEA if it's rural, which Manhattan is not, or a distressed urban area with high unemployment exceeding 150% of the national average.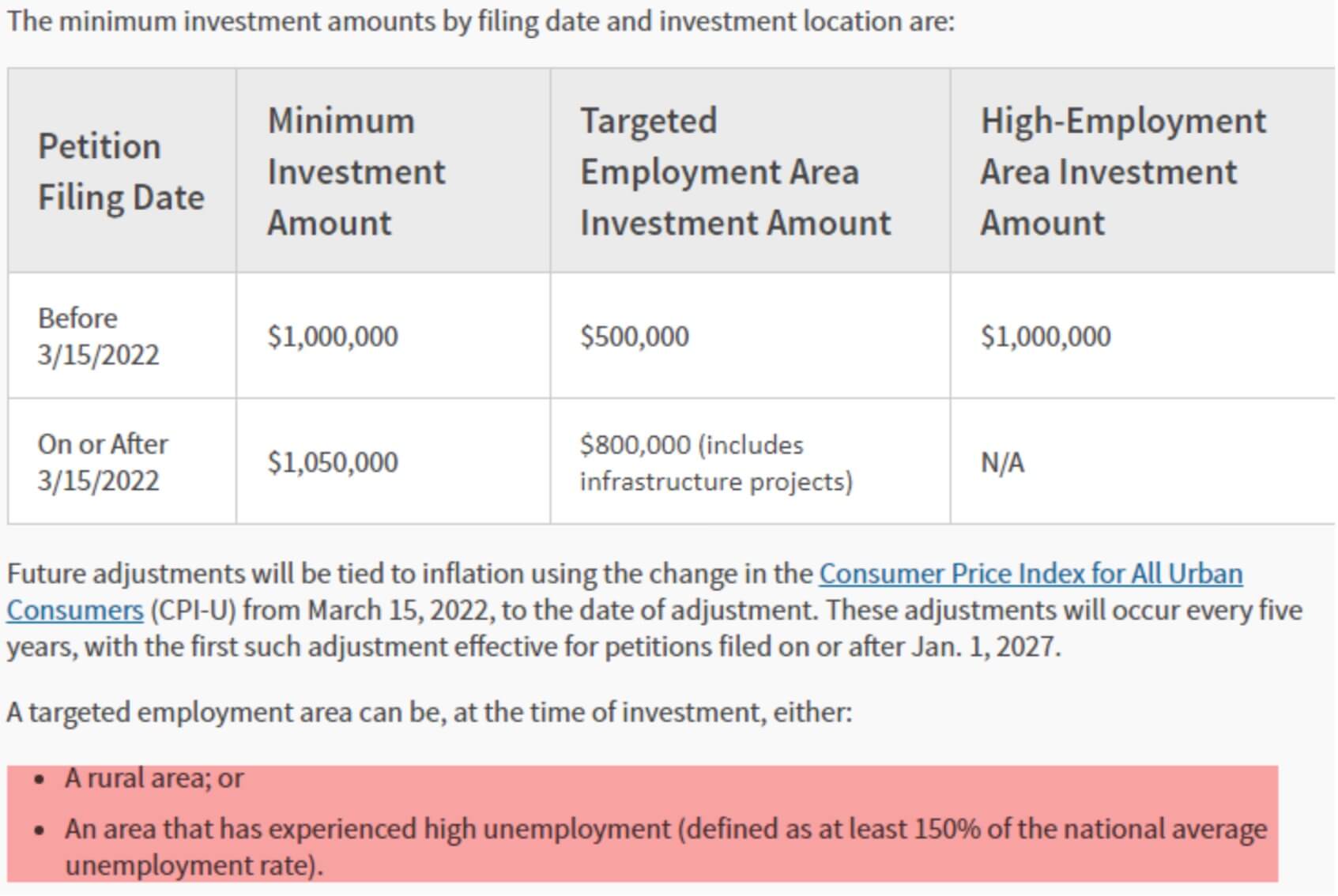 Source: USCIS
The Hudson Yards project sits in an area that does not independently meet any of these criteria. Thus, Related Companies had to find a workaround, which they did by working with the state and state law to create a "gerrymandered" census tracts map.
This map strung together various areas, including densely and sparsely populated and high unemployment areas in Harlem, Central park, and Manhattan's commercial midtown, making it possible for the Hudson Yards project to have the aggregated unemployment standard needed to qualify as a TEA.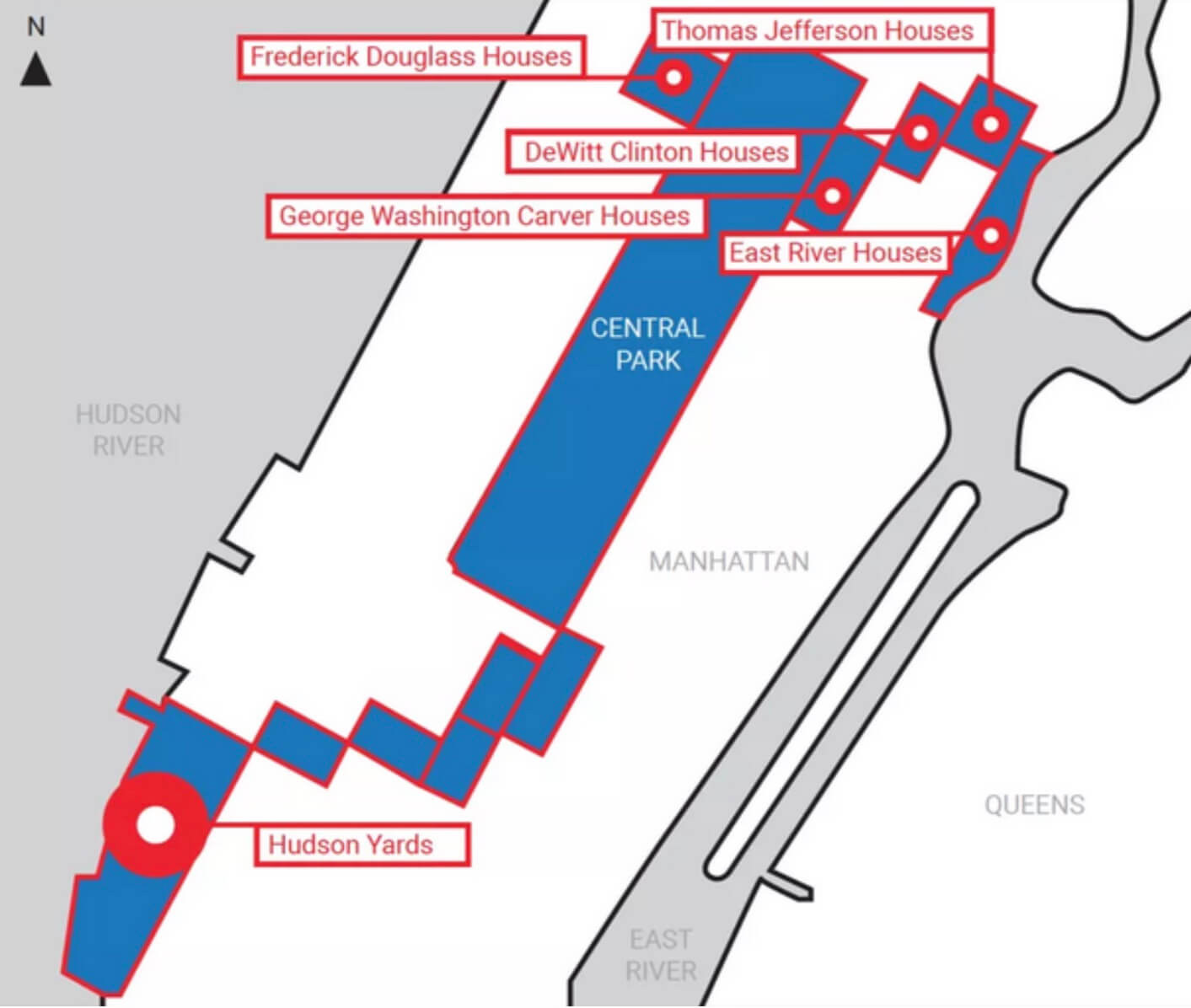 Source: Byrnes/CityLab
There's nothing illegal about this because state laws allow a state's development agencies to combine census tracts. The Empire State Development took a liberal approach to this.
Because New York has had plans to develop the rail yard since the 1950s, the agency created a map that designated the Hudson Yard Project as a TEA, allowing it to use EB-5 funding in phases one and two.
Given the social and economic impact of the Hudson Yards project on the far west side and New York in general, this is a classic case of the socioeconomic good that can come from a "gerrymandered" consensus.
Talking of the project's economic impact:
Hudson Yards will have far-reaching socioeconomic benefits
Over email correspondence with City Labs, Gary Friedland, a New York University real estate researcher, called Hudson Yards' first phase funding an "excellent use of EB-5 capital."
Moreover:
A 2016 report by Appleseed detailing the economic impact of the Hudson Yards project indicated that upon completion, the project would create over 50,000 direct jobs and contribute over $19 billion to New York's annual GDP.
This economic impact makes the gerrymandering it took to designate the area as a TEA well worth it. After all, the purpose of the EB-5 visa program is to stimulate direct foreign investment in enterprises and projects that empower Americans, which the project does exceptionally well.
Moreover, as Senator Charles Shummer once put it, the project created new jobs on the far west side, a high unemployment area, and a new neighborhood and commercial center on what were once vacant lots. S
Conclusion
The Hudson Yards project proves that EB-5 investments can successfully empower American communities using direct foreign investment, which, if we're being honest, is the whole idea behind the EB-5 program and all Golden Visas programs the world over.
Gerrymandering aside, we should consider the project an EB-5 success story and learn from it.
---