With the promise of warmer weather right around the corner, now is the perfect time to start looking over new landscaping trends and design a whole new look for the lawn. The pandemic has forced many to reevaluate their outdoor space and make some changes in their priorities, meaning 2022 might be your year to turn a new leaf on your landscaping design.
Best practices for landscaping
Whichever direction you decide for landscaping, some best practices will work across the board.
Choose grass seed wisely
Not all grass seed is the same, and even within the same variety, there can be a different blend for specialty areas like high traffic or a sun-shade mix. You should also consider your region's climate when choosing your ideal grass seed.
Mow the lawn properly
Mowing the lawn too close to the ground can severely impact the nutrient production of the grass. Drastically changing the mowing height can also hurt the health of the yard. For best results, mow at a consistent height of no shorter than two-and-a-half inches.
Water regularly
Water is necessary for all living things, and the lawn is no exception. Just ensure that you water the grass within any guidelines set up by your local municipality.
Now that you've got a toolkit of general lawn care guidelines, here are six landscaping trends taking your yard by storm in 2022.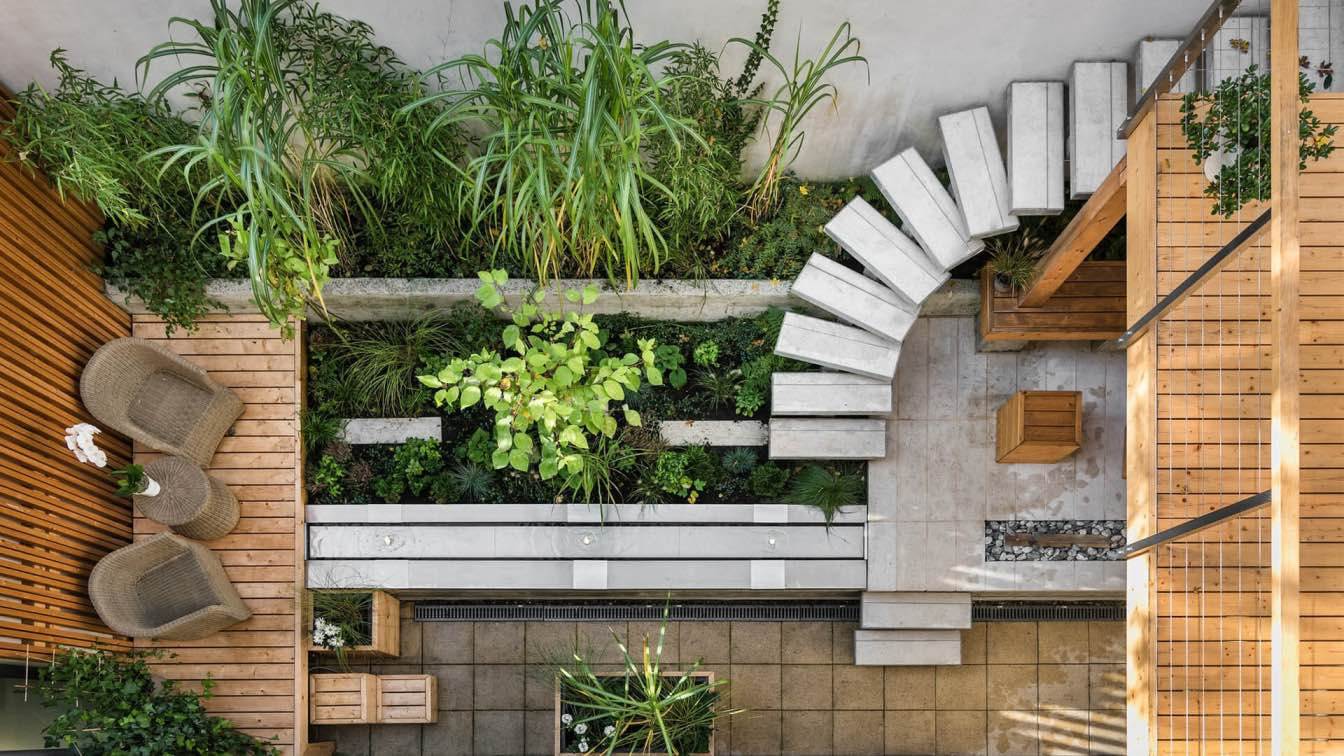 image © Marzenna Gaines
Maximize outdoor growing space
Taking advantage of every available piece of potential growing space is a nationwide trend. Whether the area is used to grow food for nourishing the body or flowers for nourishing the soul, gardens of all sizes appear in some previously unexpected places.
The outdoor kitchen trend is still going strong
While outdoor kitchens have enjoyed steady popularity for years, people are looking to entertain outdoors even more than usual with the pandemic. Outdoor kitchens can provide a friendly, safely-distanced way to enjoy the company.
Add a fire pit or an outdoor fireplace
Fire pits have been gaining traction in the landscaping field for some time. Consumers have discovered the eco-friendliness and versatility of these patio additions. Not only is the fire pit a natural gathering place on cool evenings, but those ashes produced have functional purposes throughout the year, such as fertilizing plant boxes.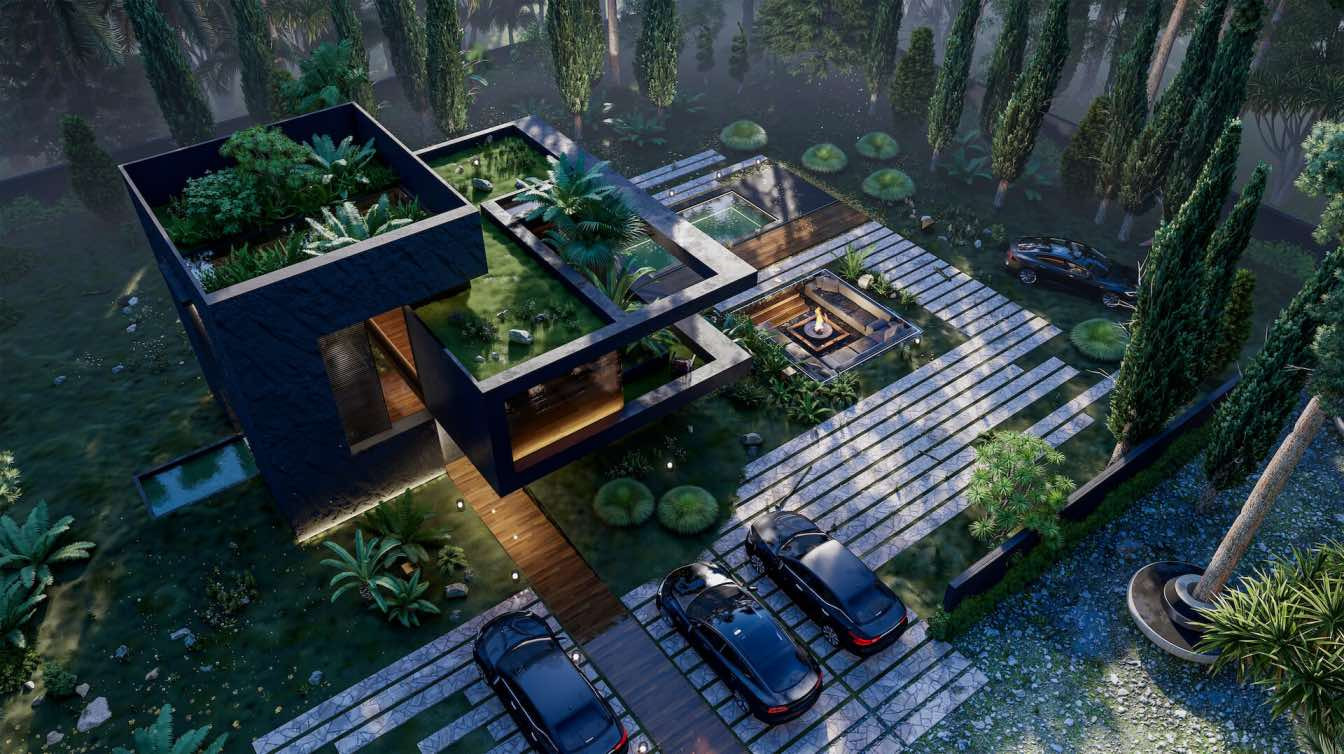 Hugging House: Modern Eco Home with Roof Garden in United States by Veliz Arquitecto
Environmental friendliness is a big landscaping trend right now
Now more than ever, homeowners seek ways to make their homes more in tune with the surrounding environment. Recent droughts and extreme weather have spotlighted the need for more sustainable watering practices and the use of xeriscape practices for arid areas.
Landscaping to attract wildlife
Local landscape designers have seen a marked increase in homeowners requesting design ideas that specifically attract wildlife. Perennials that bloom early in the season and attract pollinating insects are exceptionally popular. But bright, beautiful flowers that attract birds, bees, and butterflies are always a stylish choice.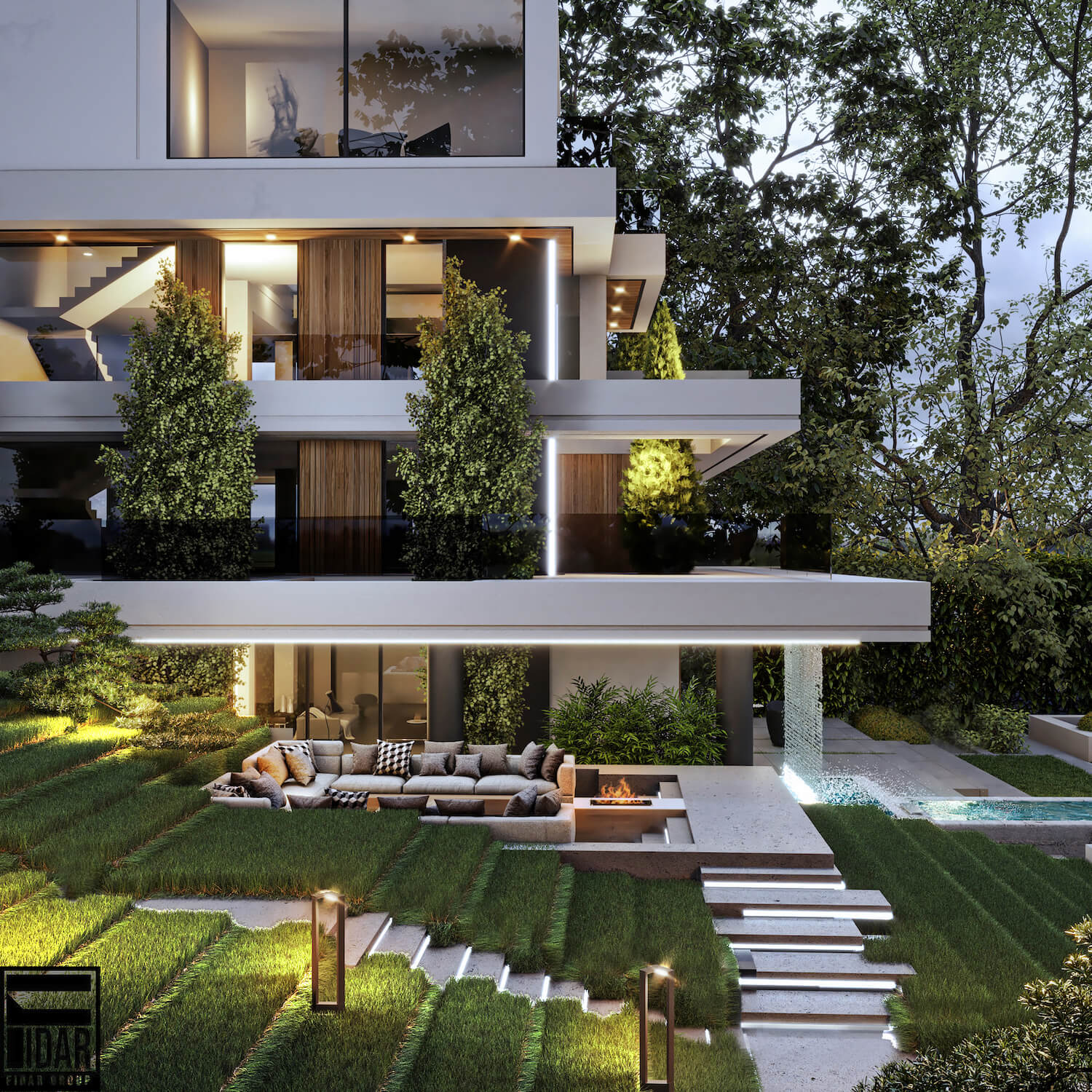 Tonekabon Villa in Mazandaran, Iran designed by Mehrdad Soheili / Fidar
Garden walls are creating some beautiful boundaries
Using attractive garden walls to mark land boundaries is very popular right now. Although traditionally constructed of masonry blocks or bricks, today's garden walls are made of wood, stone, and even repurposed railroad ties. No material is off-limits.
Wrap up
Designing your perfect landscape can be a lot easier than you think. 2022 could be the year you become the envy of your neighborhood with these groundbreaking landscaping trends.
---