Are you thinking about redesigning, upgrading, or improving your home? Every year millions of people set out to improve the overall design of their living space, and they have plenty of good reasons for doing so. Some aim to add to the resale value for an impending move, while others want a more comfortable house. The list of potential areas of improvement is a long one, especially for people who own large homes or older ones that need a lot of attention. Step one is the easy part. Make a detailed checklist that includes what you want to do, a reasonable time frame for completing the work, and a ballpark price estimate for each job.
Step two is about developing a financial plan to pay for it all, either by dipping into savings or applying for a loan. Don't assume that all home-related upgrades qualify for home improvement rates. Many smaller projects don't, and personal loans are often a more intelligent, less costly solution. What are the most popular redesign choices today's property owners are making? In addition to adding solar panels to their roofs, bathroom and kitchen makeovers top the list. Another perennial favorite includes exterior paint jobs, curb appeal projects like landscaping, and more. Begin by choosing a project and financing it.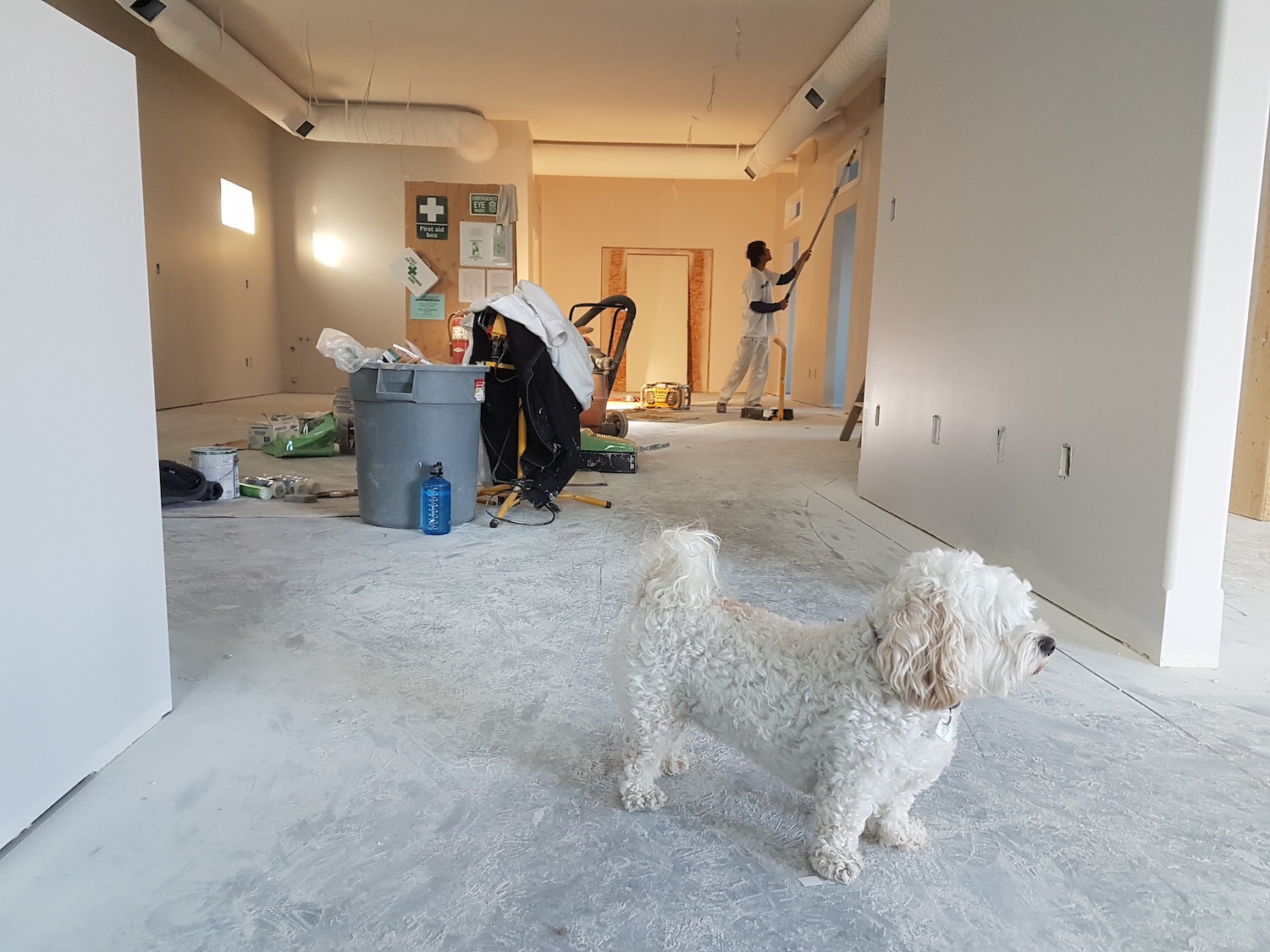 image © Cal David
Choose Your Upgrades
Even if you live in a small house, it can be challenging to decide where to start. Make a priority list of dream jobs without regard to expense. This way, you'll get a clear idea of what needs to be done and what your personal preferences are. One of the most common number-one items on such lists is bathroom renovations. You can also change the design of your home with upgrading the flooring to a proper choice that suits the space and aesthetic of your home.
Do a thorough walk around, both inside and out, while making your list. Try to envision what you want each part of the structure to look like when work is complete. Visually inspect the roof, all exterior windows, garage doors, paint condition inside and out, basements, attics, kitchens, bathrooms, bedrooms, and living rooms. If you have a backyard deck or want to add one, pay close attention to how you could redo the rear part of the property.
Cover Expenses
For improvements you can't cover with savings, look into personal loans from private lenders for the best rates, the fastest application process, and the utmost convenience. Look into the application requirements for a personal loan before you apply so that you can get any affairs in order that need your attention before a lender looks into them. Take advantage of bulk discounts on supplies or seasonal discounts by timing your purchases correctly. Getting a personal loan is a smart way to pay for an entire project upfront and get busy doing the actual work as soon as possible. One of the best things about private lenders is their flexibility. Avoid using high-interest credit cards for home redesign work.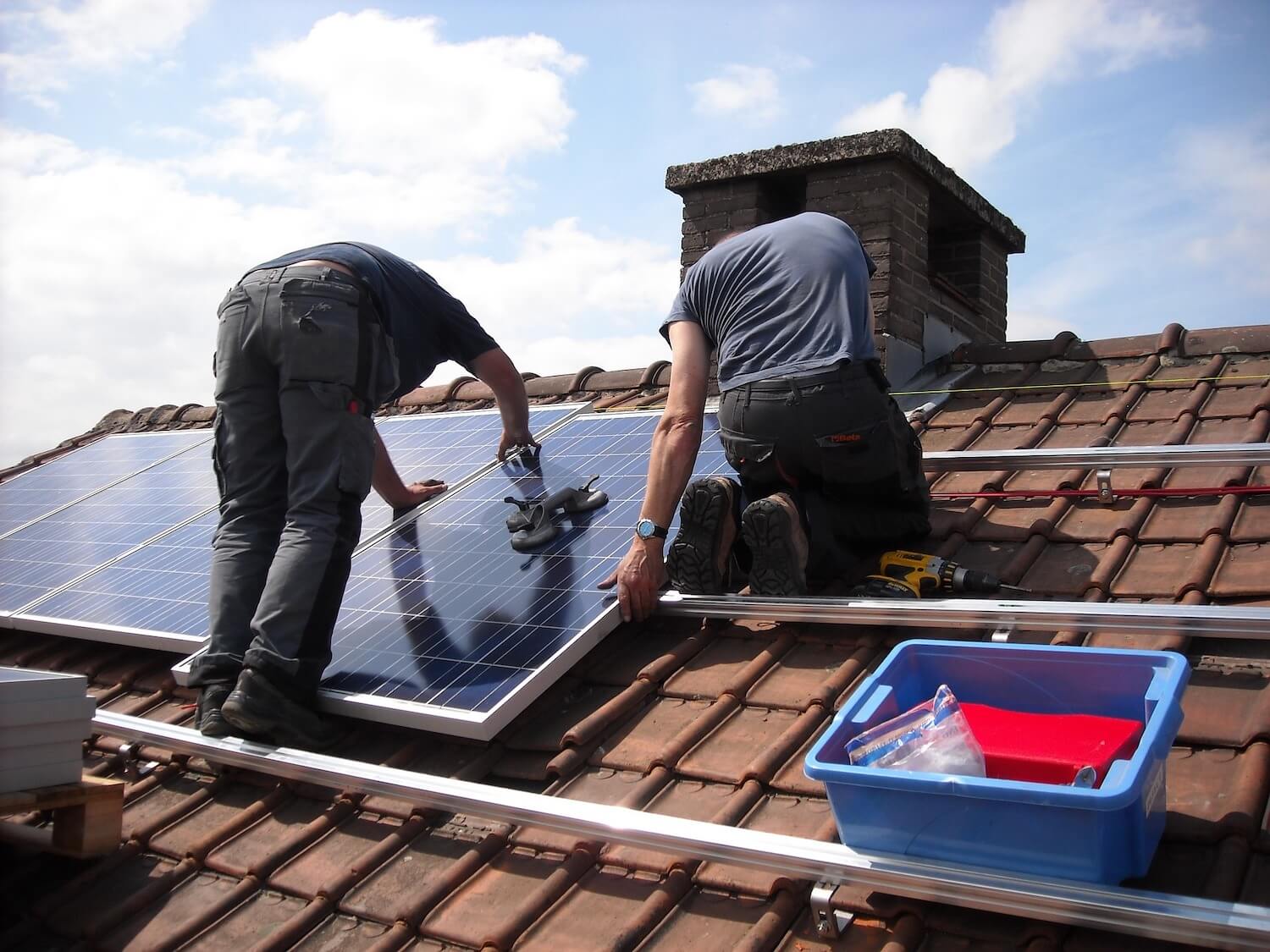 image © Maria Godfrida
Solar, Curb Appeal, Painting
Solar panels come with initial expenses that can be high, but many states and other programs offer tax credits. Research your options and check prices with at least three service providers before choosing the right solar arrangement for your roof. If you like the idea of DIY improvements, consider painting the outside of your home, adding landscaping, hiring a professional to repave the driveway, and taking care of all exterior window treatments. Outsource the jobs you aren't able to do, but remember to compare prices from local providers.
Aside from comparing the prices, ensure you compare the quality of work and the list of services local service providers offer. Check the company's specialization and how it can benefit your home.
For instance, you can hire a professional trained to limewash a property. Limewash, a mineral-based coating, can be used outdoors and indoors on porous surfaces such as concrete, stone, and brick without causing undue damage. Moreover, lime's pH protects the surface against mold and germ growth. Choose a limewash company that utilizes natural limestone in limewashing because this coating calcifies onto the surface to create a durable finish.
If you plan to hire a landscaper, remember that landscape professionals have different expertise. You might want a Japanese, modern-looking landscape garden. So, choose one who can provide you with before and after photos or an impressive portfolio to show experience styling a Japanese-inspired landscape garden.
Conclusion
Redesign your house the smart way with careful planning, from the design development to its execution for a successful project. Check the possible upgrades that can significantly impact your comfort level and home's overall functionality and energy efficiency. In addition, you must consider hiring some professionals to make your design ideas come true and save time and effort.

---