For style-seekers and modern-day explorers, this norhterly bolthole faces a wild expanse of sea and heather-cald hills.
Introducing the most stylish stopover on Scotland's North Coast 500: Lundies House –a member of THE AFICIONADOS–, located on the far tip of northwest Scotland. For style-seekers and modern-day explorers, this northerly bolthole faces a wild expanse of sea and heather-clad hills. An accessible hideaway whose interior reveals a seductive design canvas of Scandi aesthetics and Highland heart.
The coastal village of Tongue is where you'll find Lundies House, surrounded by the lofty peaks of Ben Hope and BenLoyal. It faces the sea loch on the Kyle of Tongue, a shifting landscape that changes with the wind, where rolling sea mists hover at dawn and scudding clouds create a play of light on the wide-open water. From the windows of Lundies, thecrumbling tower of Castle Bharrich can be seen perched on a green hillock.
Once a former manse, or dwelling, its previous occupier Minister Lundy gave the habitation its namesake. But this is nomonastic place of devout duty. Although exteriors stay true to its original 17th century form with thick stone walls and slate roofs, the interior has been energised with the crafted hand of Scandi design. Furniture is strikingly vintage, light fittings are gleaming copper, Danish furnishings are beautifully placed, and there's a Nordic respect for functionality.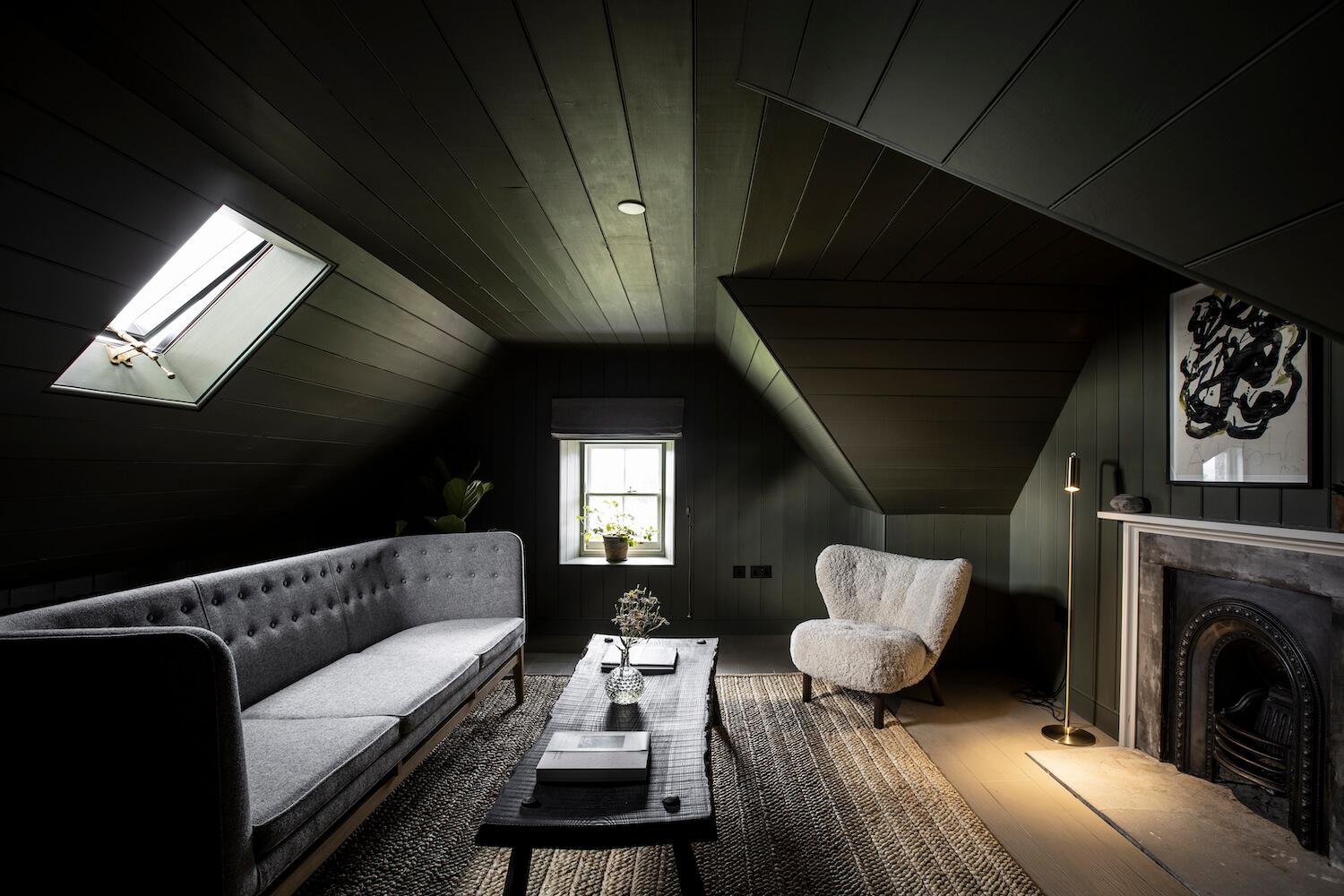 There is a calm simplicity to the living rooms on the ground floor with gorgeous moss-green walls merging into stone flagged floors, contemporary frescos meeting original plaster moulding and vast windows that look right out onto thestop-and-stare Highlands. Materials focus on their tactile quality - deep velvet sofas encourage lounging and woven rugs ask to be snuggled up in. A seemingly random selection of objects are scattered around - the feel is of entering the enclave of an eclectic art collector. Cosy nooks contrast with more open spaces and a help-yourself bar means guests can create their own experience. Lundies House suits those that like the freedom and comfort of a private house with the convenience of a hotel.This guest house sits somewhere in the middle, where like-minded souls might meet after a day on the road or exploring wild hill climbs.
This reclusive stopover will give you reason to pause and take in the stillness of your environment while revelling in the perfectly blended alchemy of Scottish and Scandinavian style. The bedrooms of Lundies House are designed to be dens of relaxation - where chilling out is practically mandatory. The three first-floor bedrooms have original wood floors whichdate back to when the priest was in residence.
Marble fireplaces create a simultaneous feel of cosiness and decadence and a pared-back colour scheme including mutedgrey walls and natural linens make way for windows that look out onto the Kyle of Tongue. Slipper bathtubs are artfully placed in pools of light by the window lo facilitate further viewing. King size beds are adorned with neutral tone throws:and copper light fixings add to the Scandi style. Pops of colour come from vintage chairs, generously re-upholstered inemerald-green, burgundy-red velvet or indulgent cream.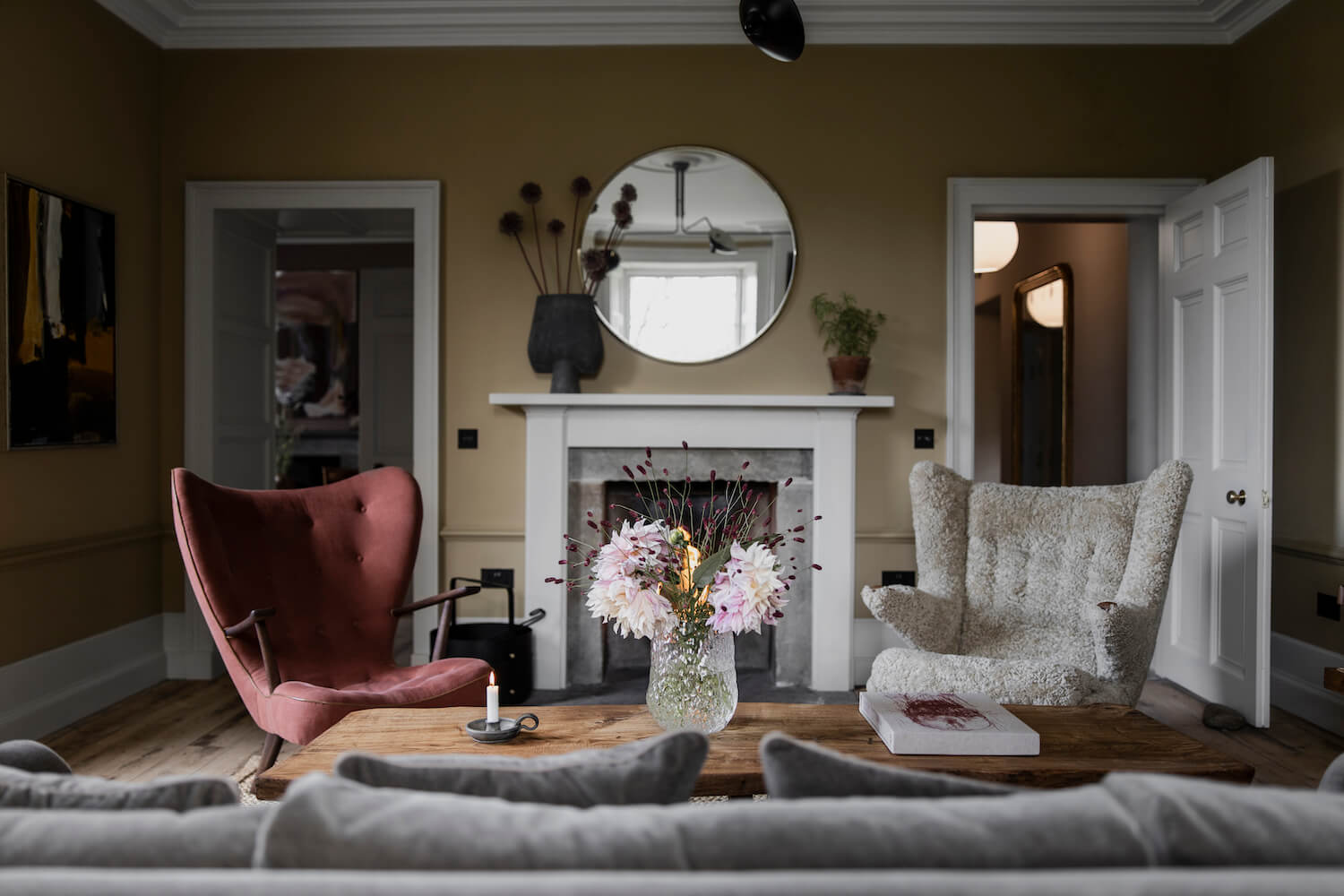 Up in the eaves lies a standalone apartment, the Flora Room. Ideal for those wanting a little more space and privacy, thetop floor is a snug den where comfort and style make natural bedfellows. A series of rooms are slotted neatly within the rooftop space including a tongue and grove walled bathroom where a bathtub fits cosily up against the window where bathers can admire the craggy Castle Bharrich. The bed, layered with natural fabrics sits snugly into a window panorama of the Kyle of Tongue. Romantics, bed lovers and those who like to hibernate will be perfectly at home in this top-floorhideaway.
Lundies House also has an array of outbuildings, one of which contains three more rooms which have a slightly more modern decor. These three rooms also have the advantage of a courtyard. In warmer months it can be used as a candle-lital fresco area to dine under Scottish skies, or a place to stare into the flames of the firepit with a whisky warming in yourclasp.
A further building adds to Lundies House, this time a two-floor self-catering habitation with two bedrooms. The Bothan,described as a 'modern version of a butler's home on an estate feels homely and suits a family or small group. There's acosy courtyard with an open firepit and inside is a bathroom, dining area and living room, with use of natural materials such as concrete terrazzo floor, wood cladded walls and brass fossettes.
The dramatic dining room sets the scene for a foodie adventure. The backdrop is a gorgeous wall mural by French artistClaire Baler which shows grasses and wildflowers set against a heavy, leaden sky. Marble-topped tables accompanied by oak bistro-style chairs designed in Edinburgh, are where diners can enjoy the Highland-meets-Nordic cuisine, generally served as sharing plates. There's an emphasis on the local whether that's freshly shucked oysters and seafood, or locally sourced game.
Lundies House is located in Sutherland, in the north-west of the Scottish Highlands, a remote but savagely beautiful area where sea lochs meet mountains and craggy castles dot the wide-open landscapes.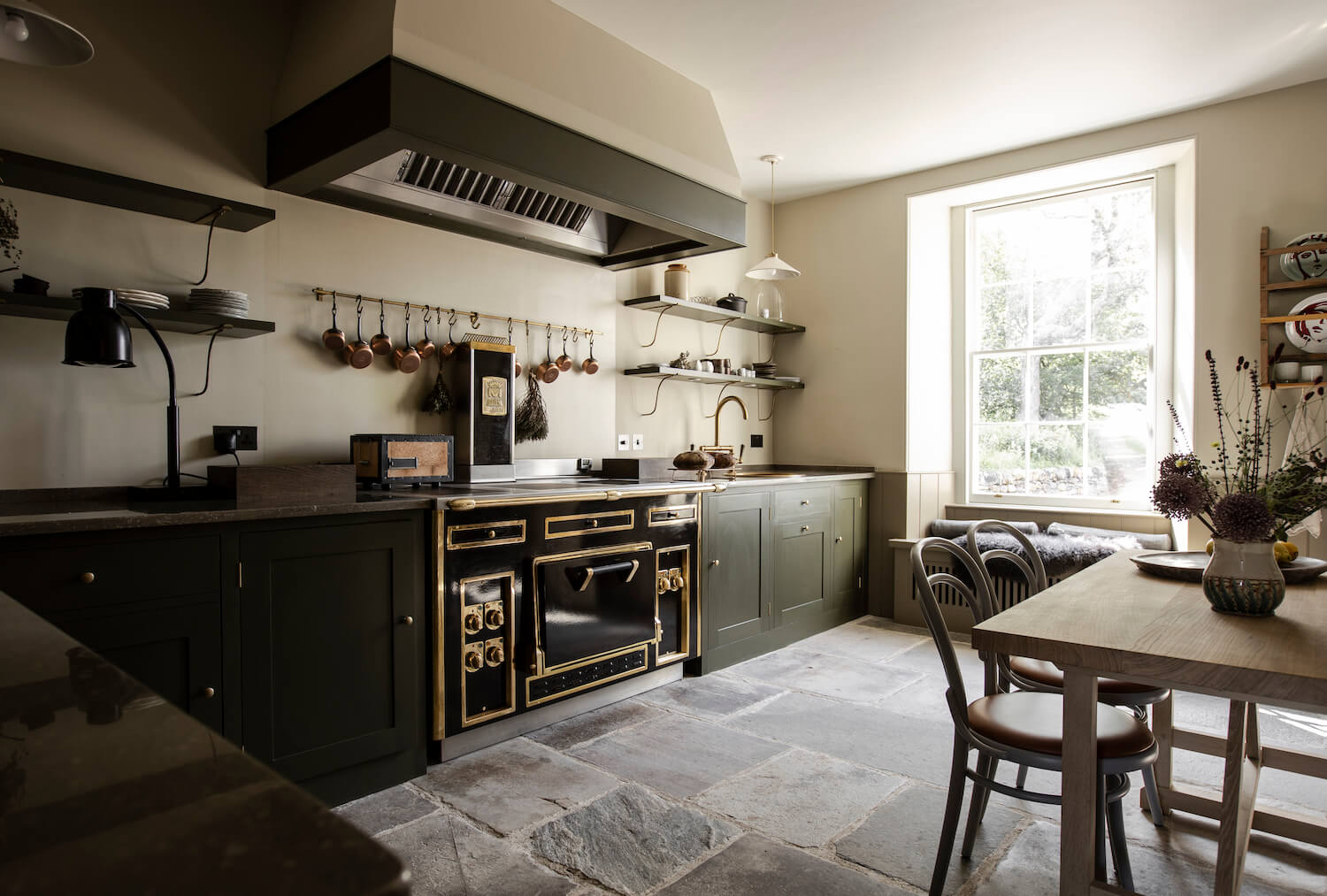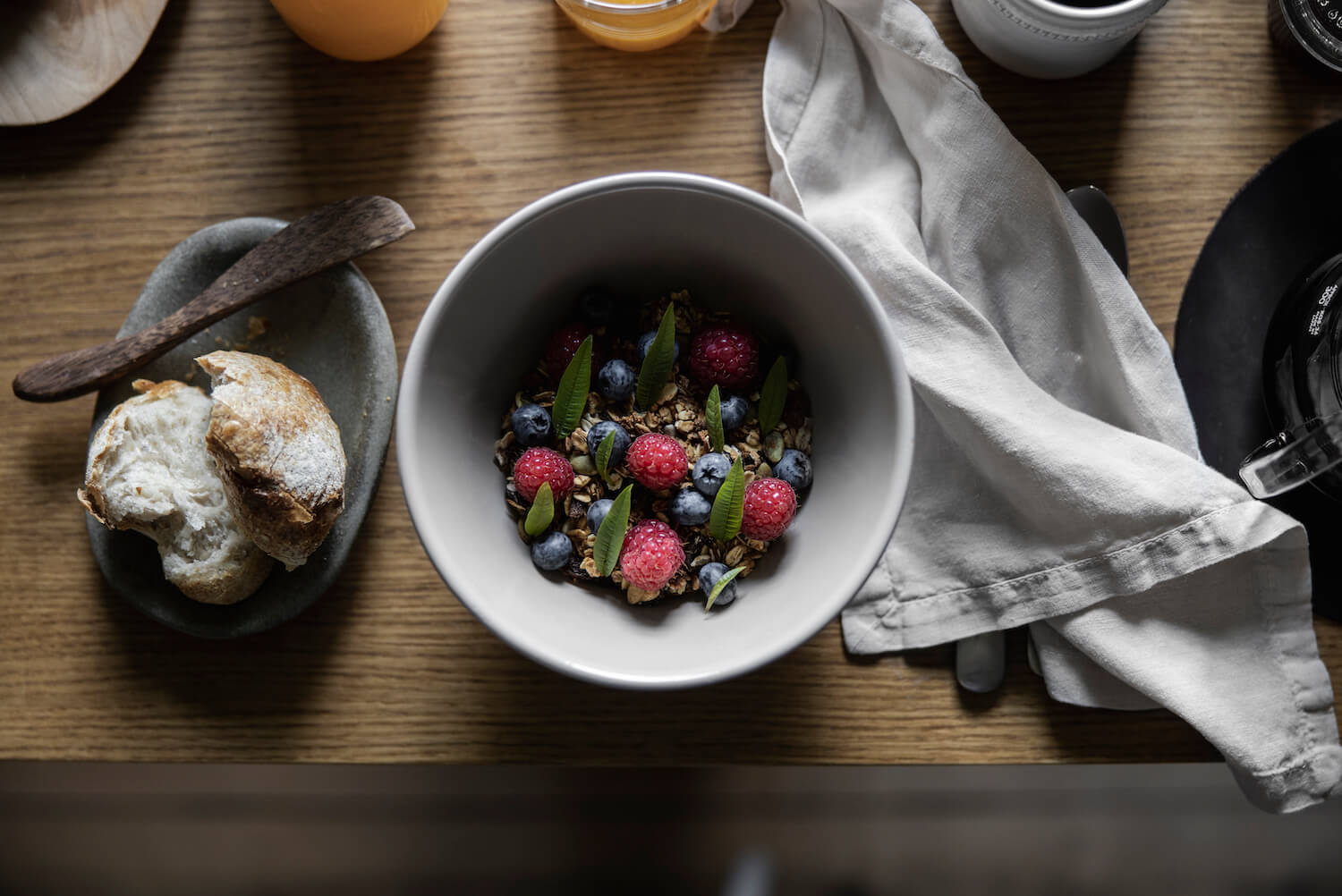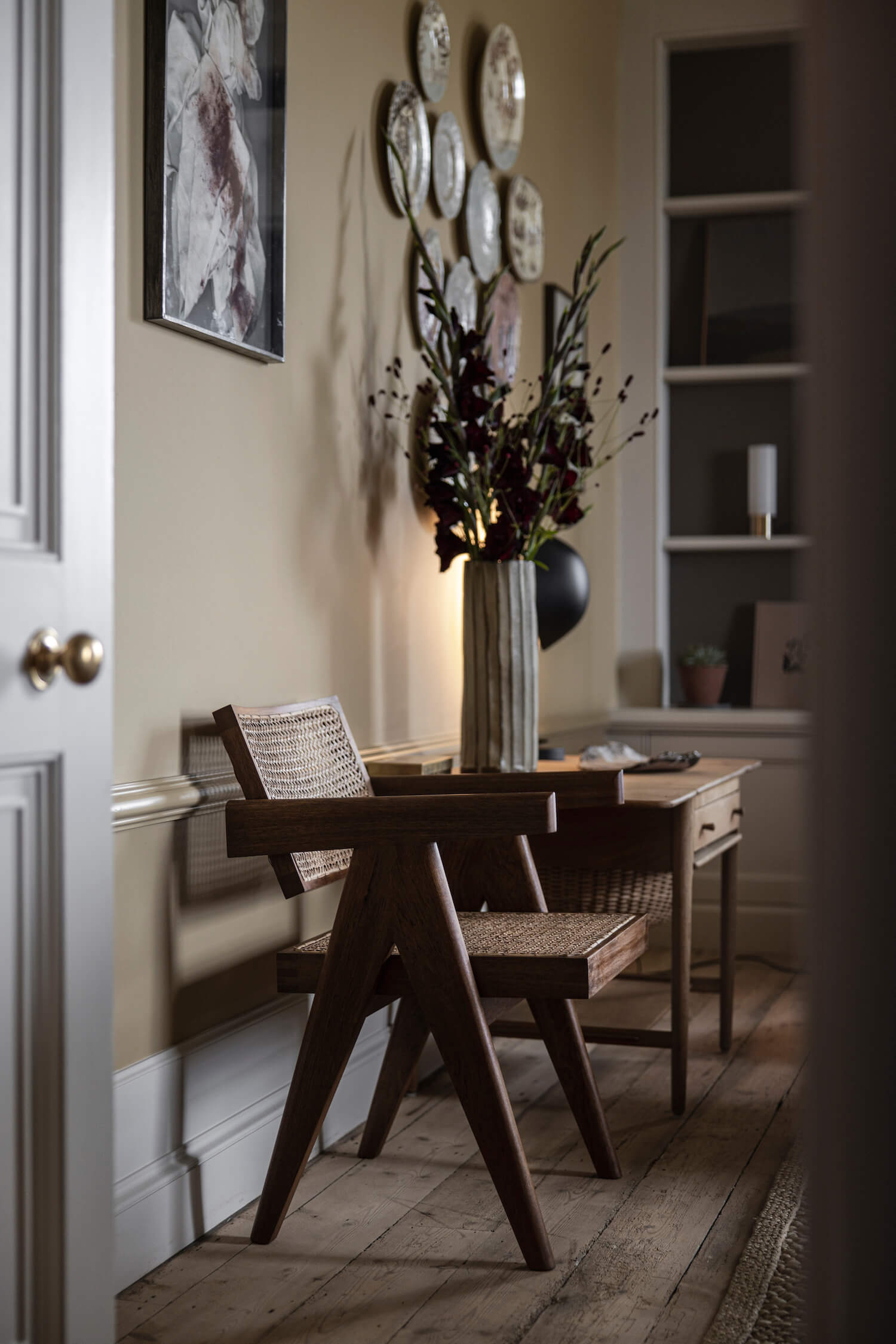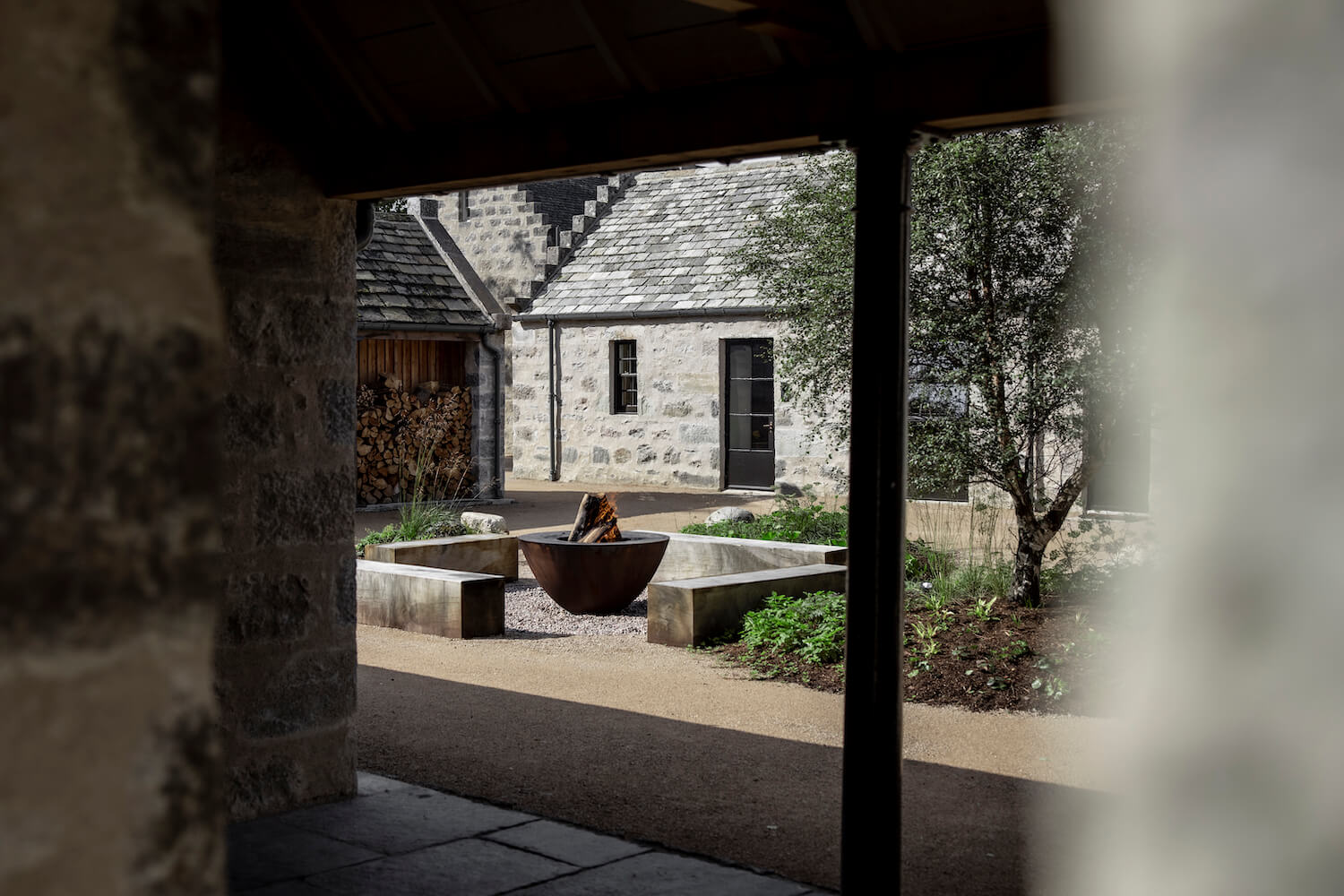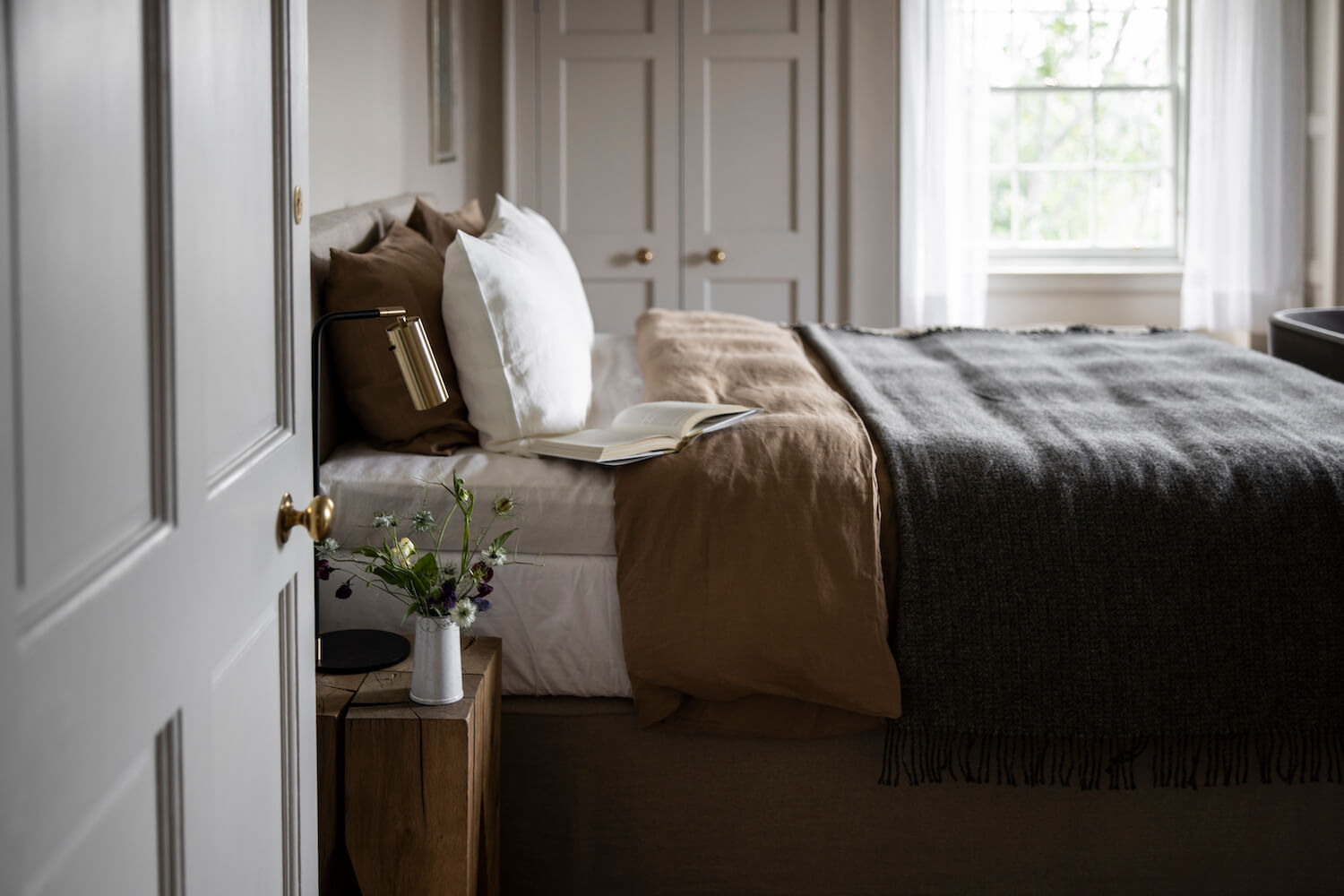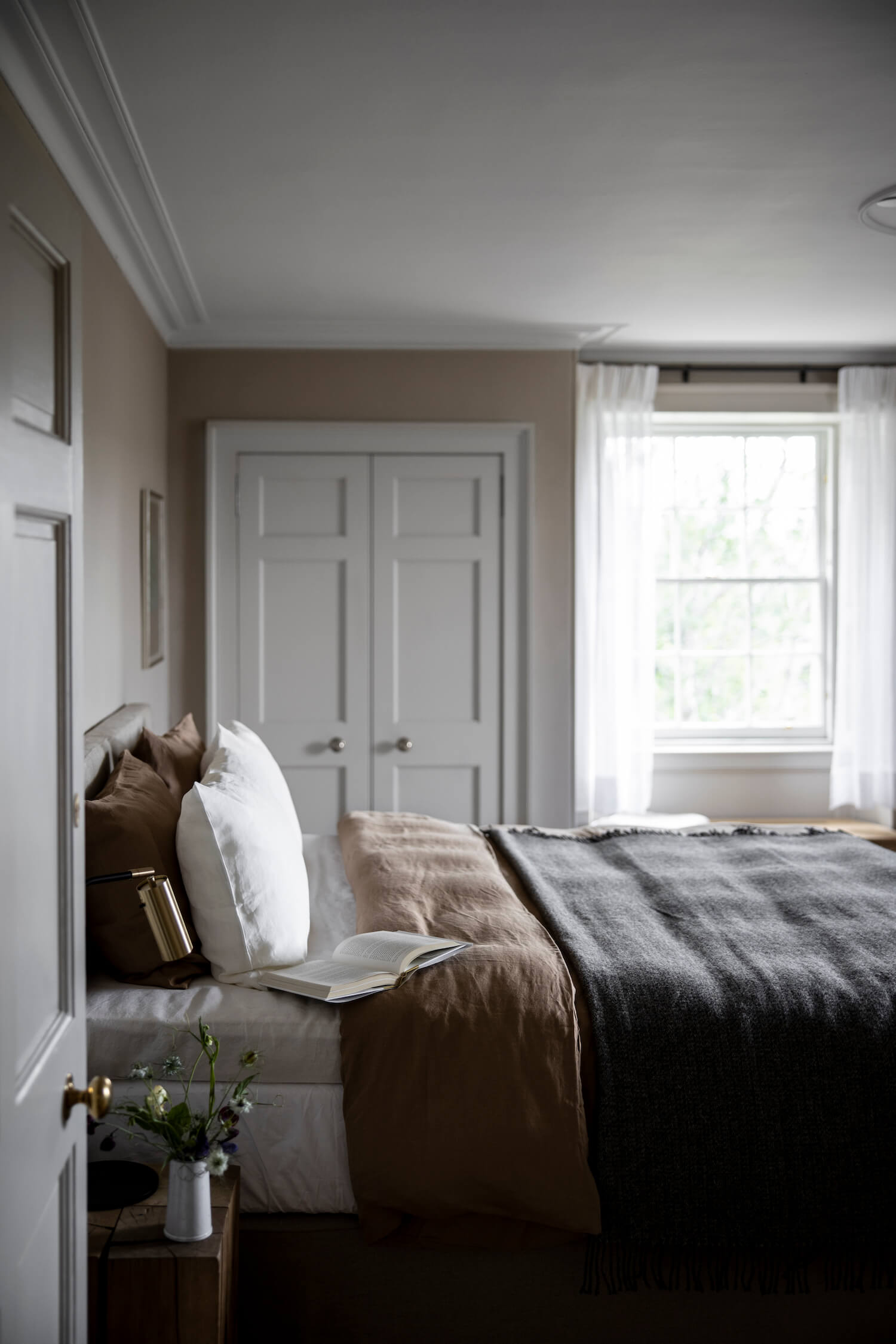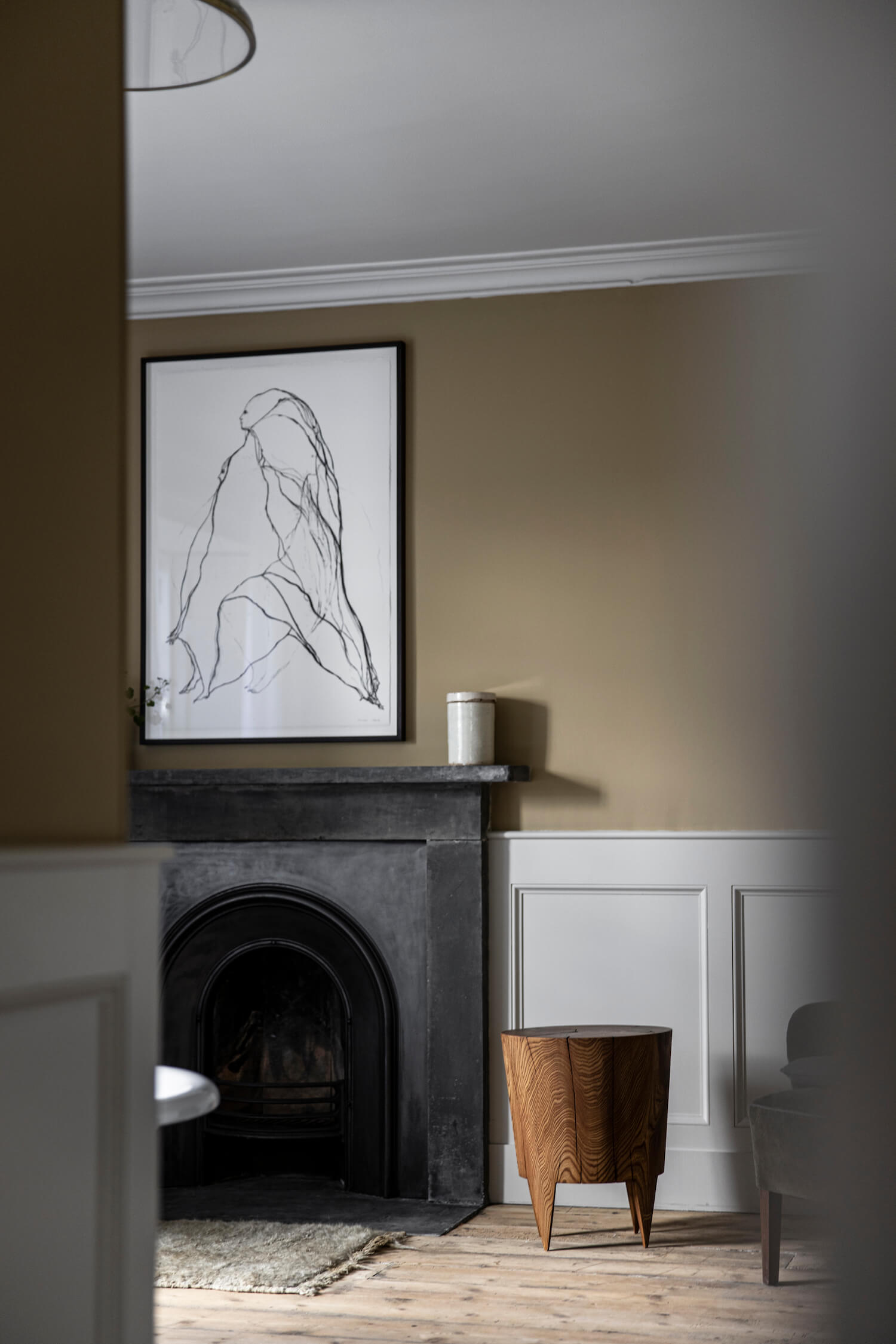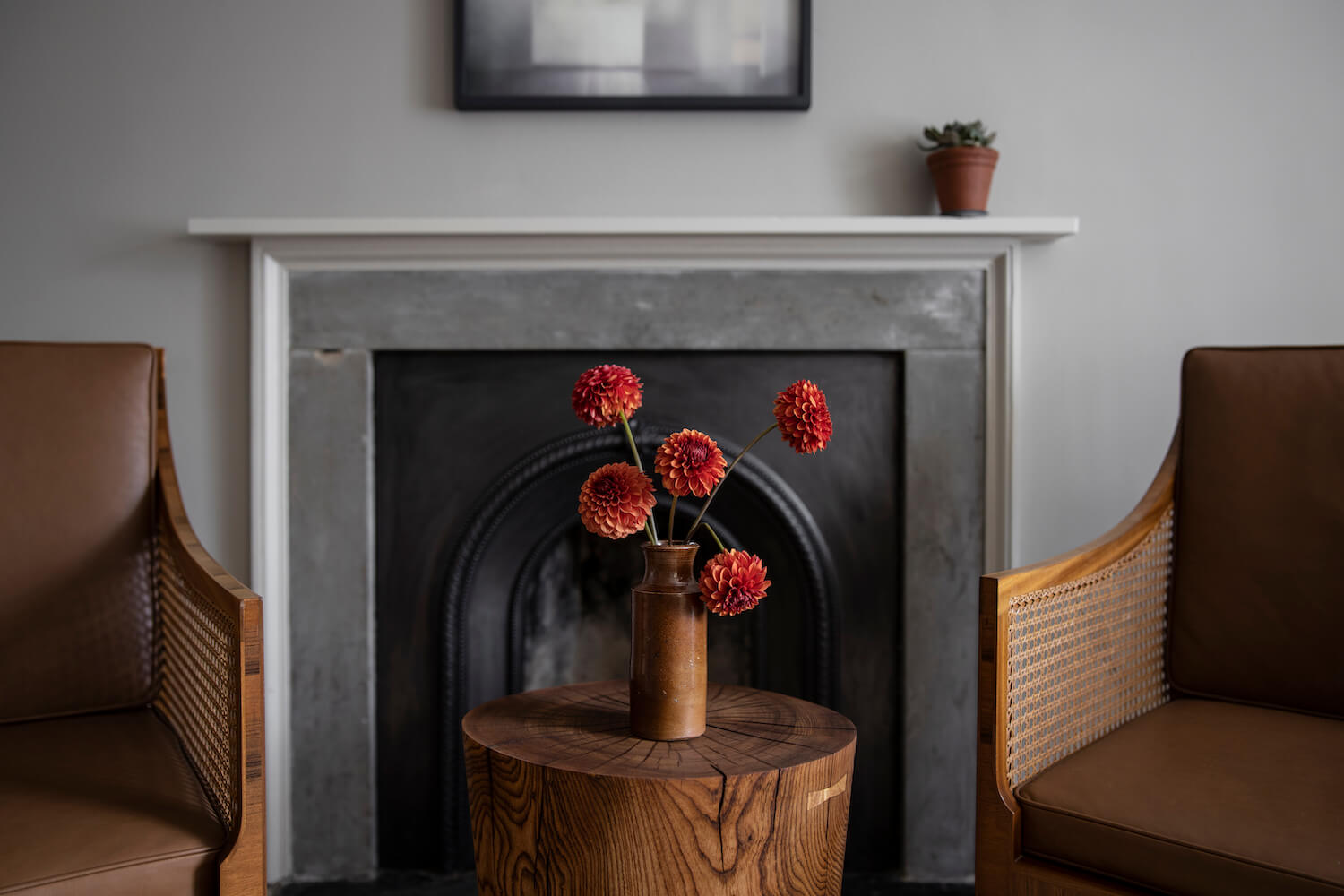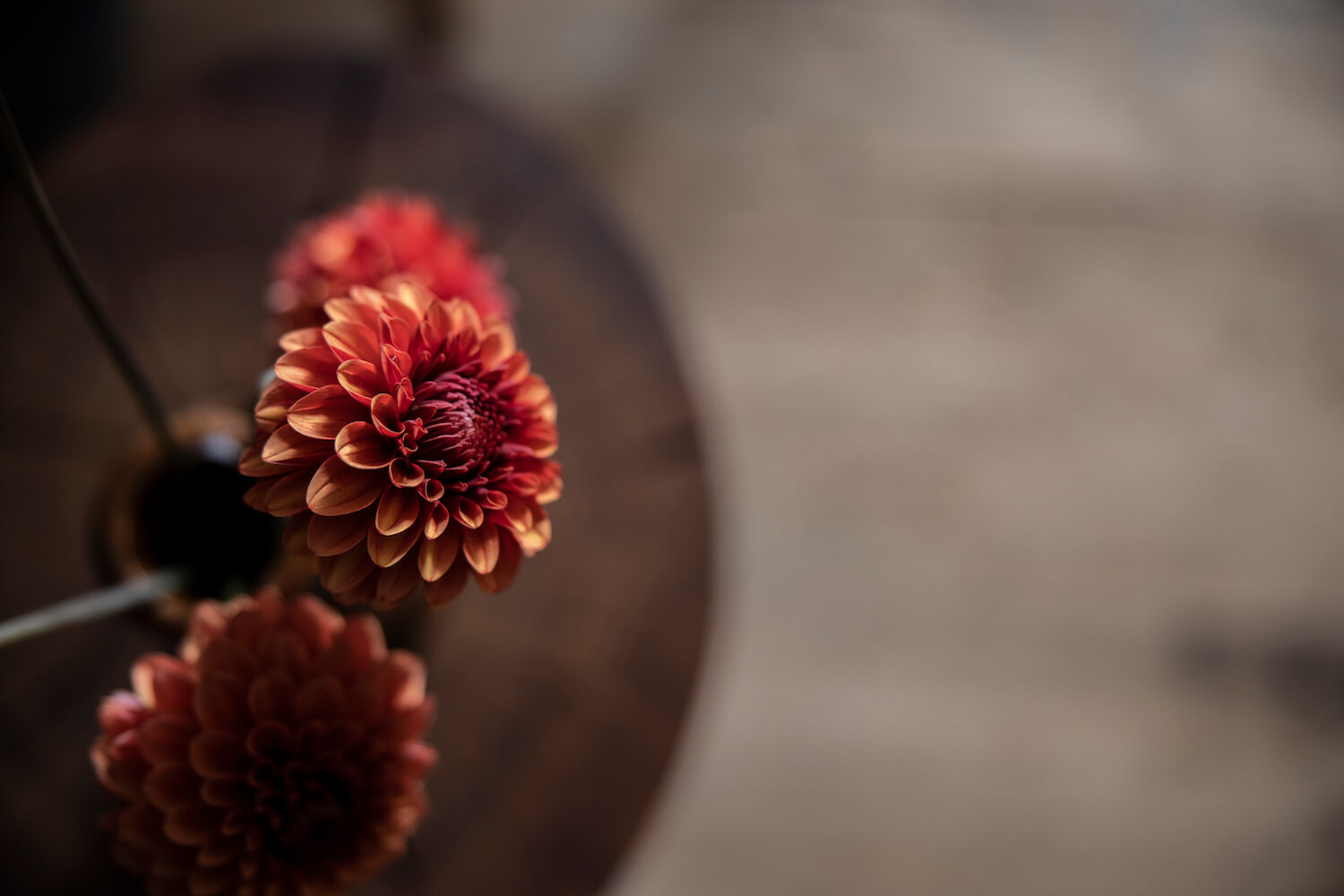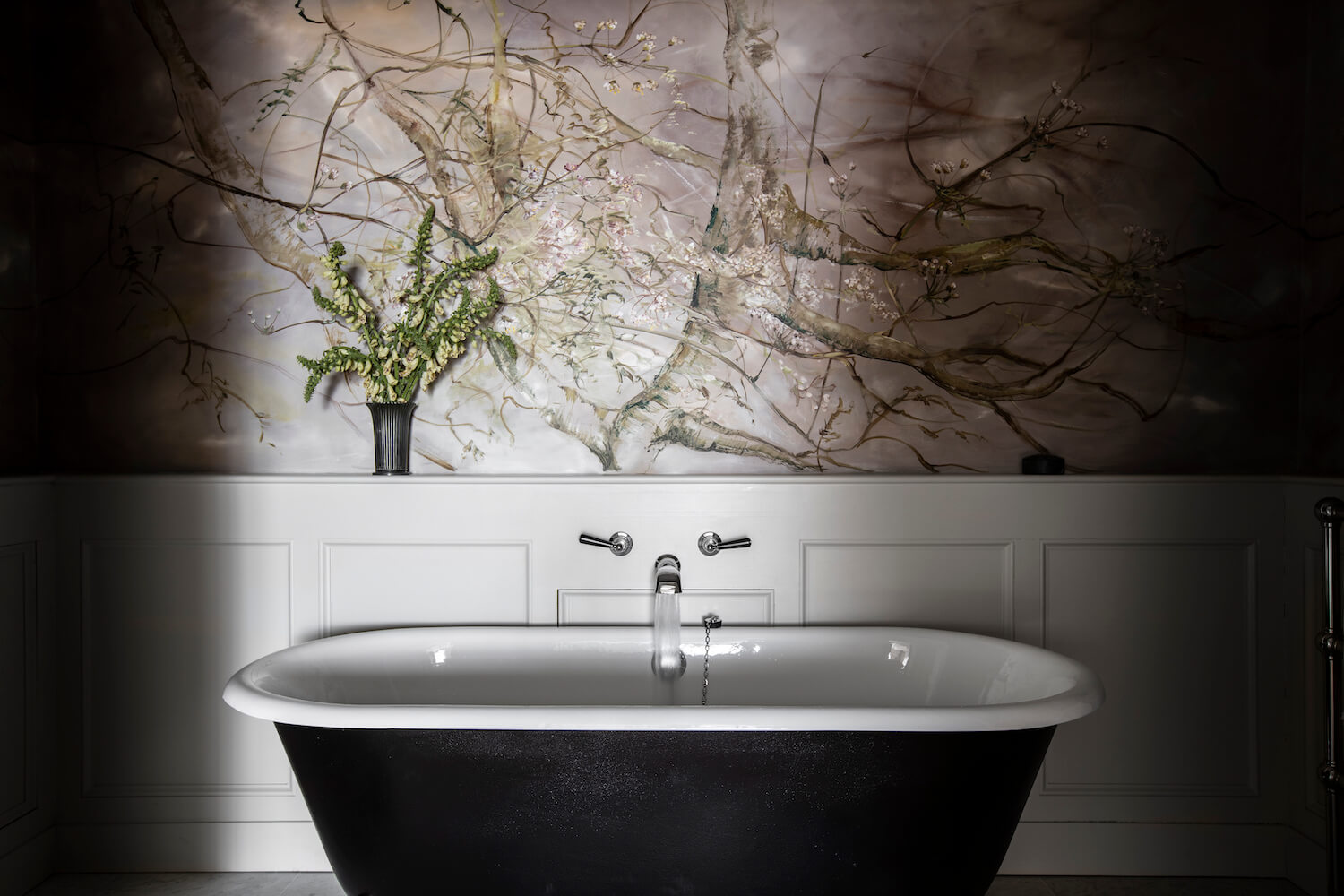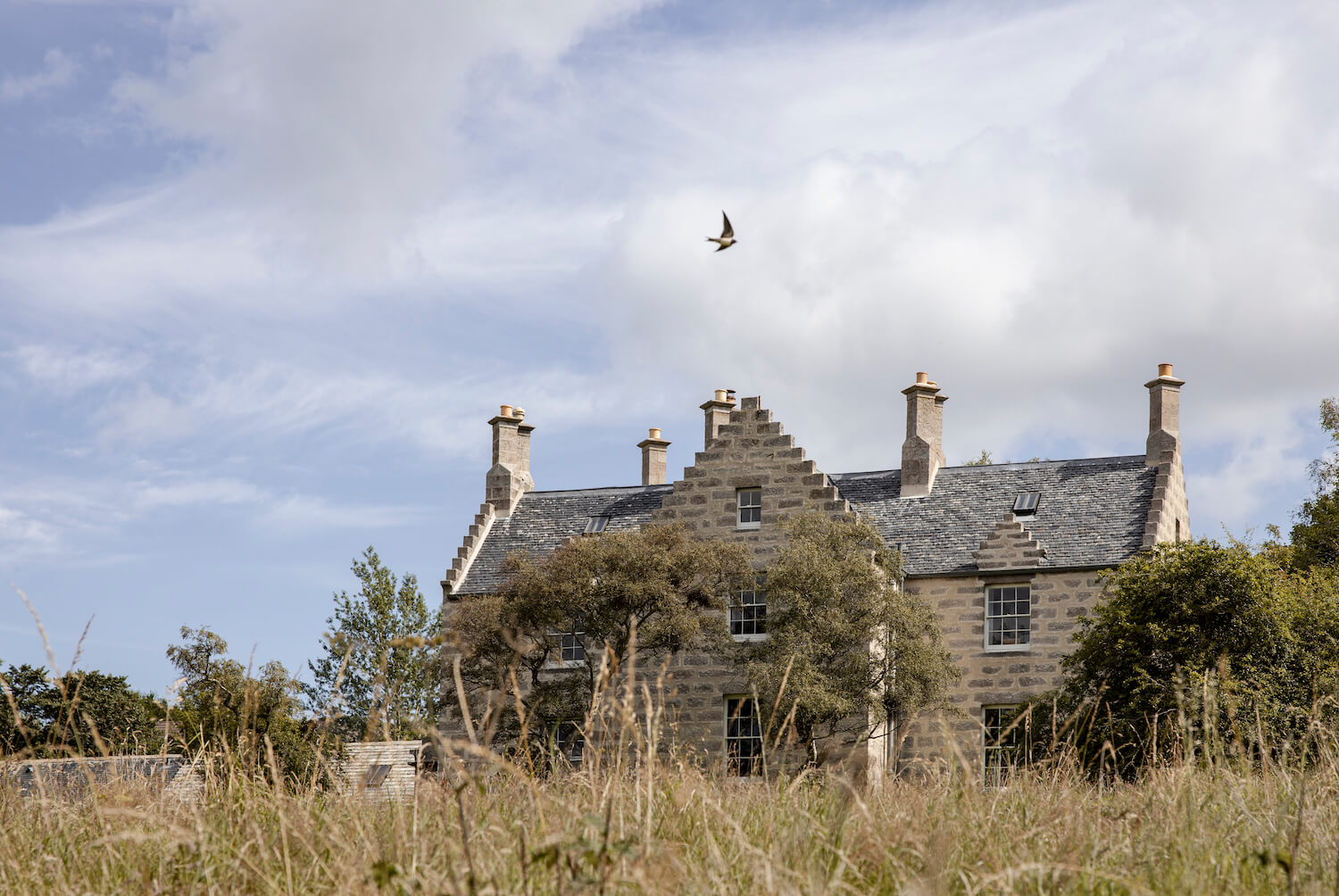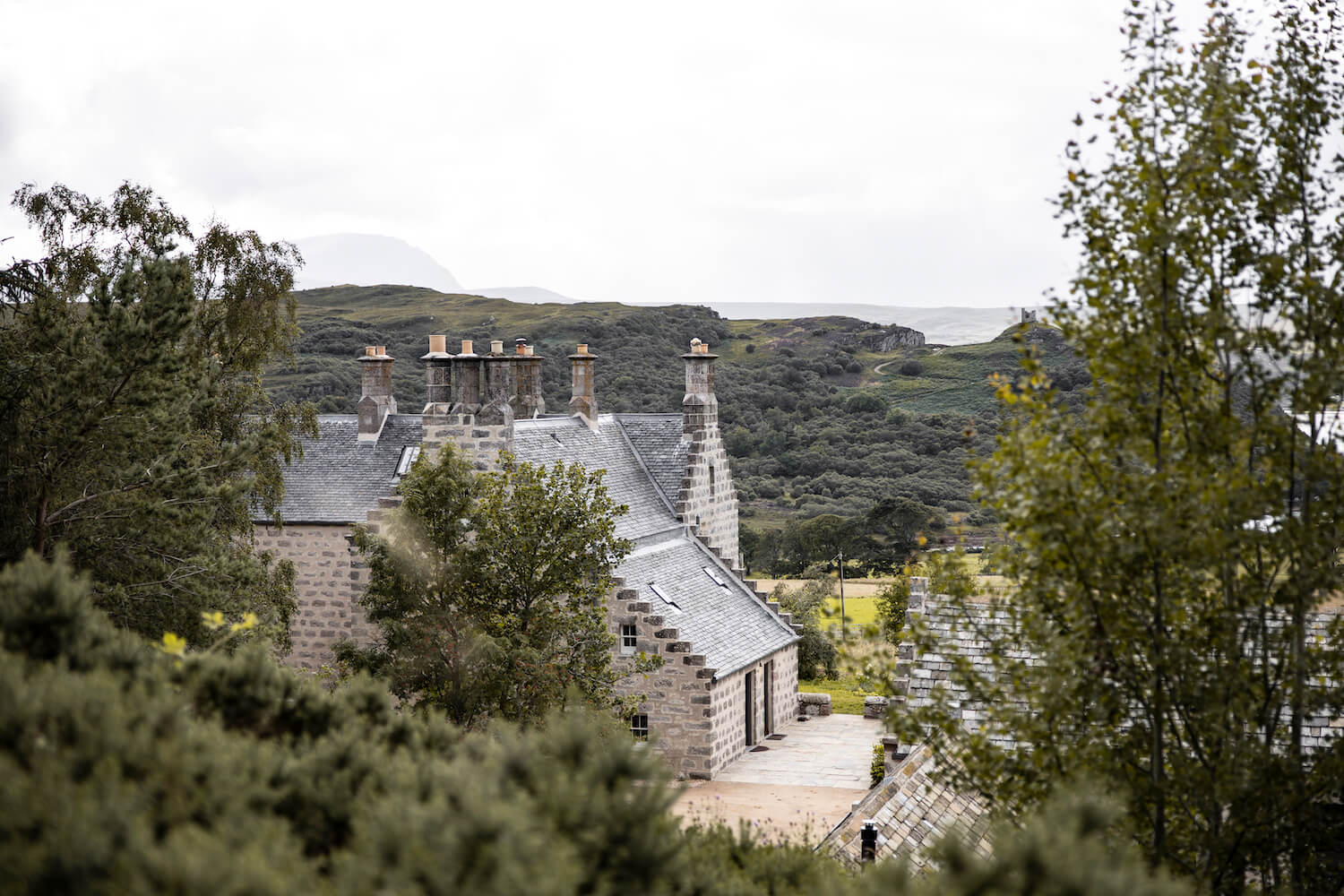 About The Aficionados
Founded by Iain Ainsworth, THE AFICIONADOS is a travel resource for those seeking fabulous recommendations and accommodation that effortlessly fuses luxury, design and authenticity. It comprises over 90 hotels, designer homes for private hire and guesthouses, from all across Europe and a fabulous outpost in New York, the United States, together with a selection of over 100 creatives who round out the offer of this culture and lifestyle emporium for travel and good living. The Aficionados also publishes four printed magazines: Blueprint Beauts, Farmhouse Fabulous, Casa Gorgeous and Neu Heritage.
---