Texas is the biggest US state, which often encapsulates everything the rest o the world considers America. It's the state of big cars, Beyoncé, sports teams, Tex-Mex cuisine, and cowboy hats. It is also home to unique and interesting architecture, that is historically important to all Texans. Therefore, if you're interested in Texas culture and architecture, or you're planning to move there, it is important to learn more. Here is a Texas architectural style guide that will highlight the beauty of creativity and cultural diversity.
Early Texas architecture derives inspiration from its rich history
Historically speaking, Texas architecture is closely connected to its lifestyle. This lifestyle used to be influenced by Mexicans, nomads, Anglo-European colonialists, and immigrants. The latter brought their own unique spin with The Great Revival architectural styles such as Tudor, Spanish Colonial, Georgian, Prairie style, Italian Renaissance, Art deco, and Pueblo revival, to name only some. All of these styles merged into what we today know as traditional Texan architecture.
Modern architecture brought a lot of changes
Modern architecture relies more on clean design and minimalist features. However, before the current minimalist aesthetic, there were Art deco and other modern styles. As the influx of workers increased, so did the demand for more affordable housing, which is what prompted more communal economical buildings to be built. This was best achieved through a clean minimalist esthetic with angular structures, that mostly remind of plain boxes. Since Texas is one of the hottest US states, houses also demand easy access to the outdoors (backyards) which is why glass sliding doors were introduced. Nowadays, it is common to see these doors in the majority of Texan houses, as they have become the norm for almost every aspiring homeowner.
Diversity exists to serve different needs and preferences
Texan history and architecture perfectly showcase the American "melting pot" mindset and culture. Hence, nowadays, it is pretty common to find a wide array of housing styles that exist to serve different preferences. Plus, this architectural diversity is also a sign of Texan's rich history. The farmhouse style, brought by German settlers is still popular today, mainly due to practicality and the ever-growing trend of glamorous farmhouse chic design. Craftsman, on the other hand, is the remnant of the Industrial Revolution, but it also served as the cultural backlash of the more homogenous home that was prominent in that period. Mid-century modern style has been heavily influenced by space exploration of the 1950s and 1960s, which is why such houses are characterized by futuristic aesthetics and clean lines.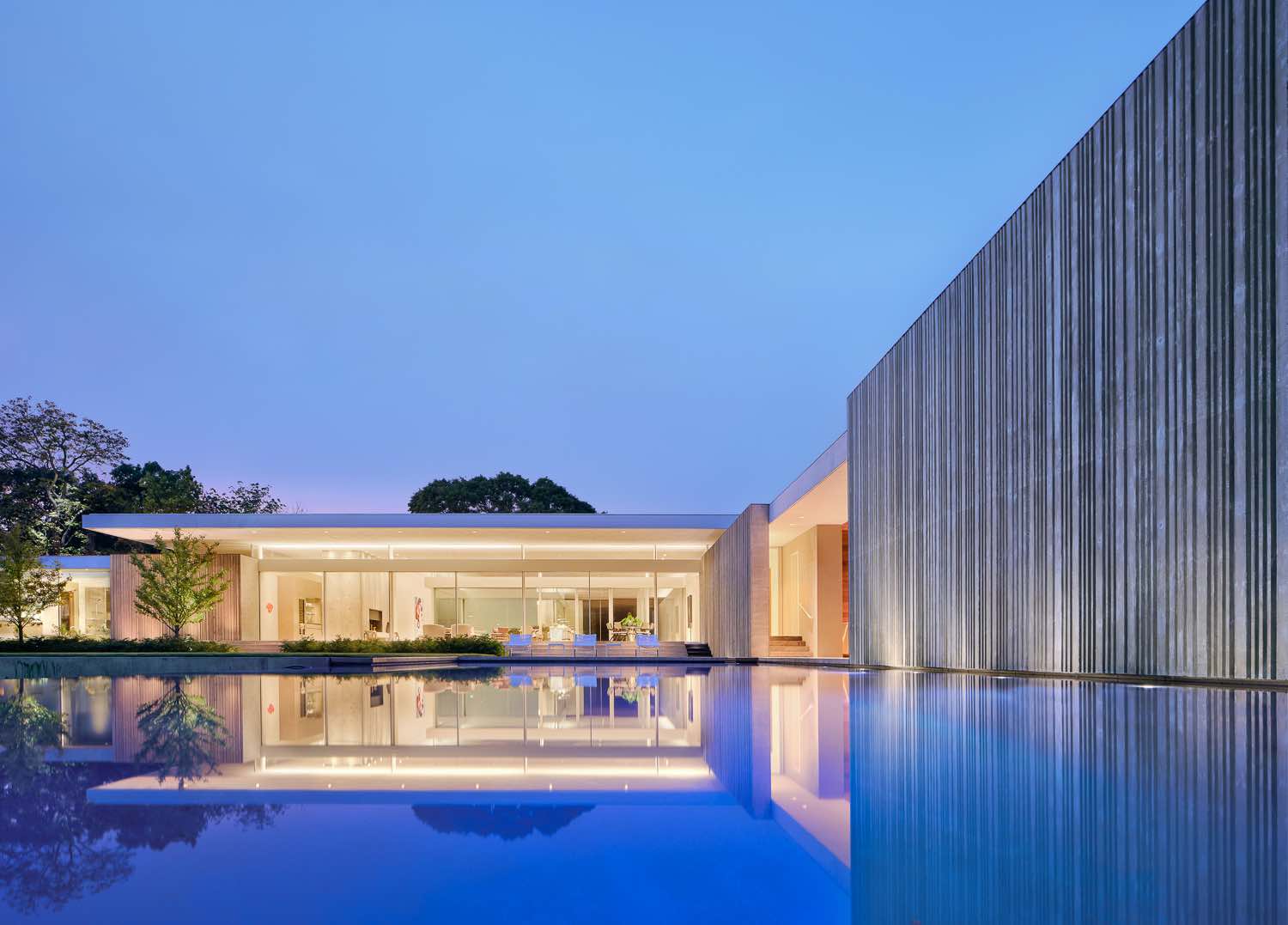 The New Brutalism: Preston Hollow Residence in Dallas, Texas by Specht Architects. Image © Casey Dunn
Modern-day problems require modern solutions
As technology and industry progressed, so did the everyday lifestyle of the people. And recent American trends show that many out-of-state Americans are moving to Texas due to various reasons. Climate, cheaper prices, lower taxes, and more space are only some of them. Now, as an individual, you're the one to decide whether you want to live in San Antonio, Dallas, or Houston since these are the biggest and busiest Texan cities. On the other hand, if you prefer something more low-key, you can also check out apartments for rent in Midland. As we've already said, Texas is a culturally and aesthetically diverse state, and smaller places are often the best way to experience all that diversity and beauty. Since modern-day jobs and lifestyles have significantly shifted, more and more people are moving to apartments due to practicality and easily accessible amenities.
f you want a lavish home, then Texas is the state for you
Lavish homes are on the opposite spectrum of smaller houses and apartments. So those who want to leave in a large house, and can easily afford it, can look into a wide variety of housing styles for inspiration. Whether it's about purchasing a renovated 1920s mansion or building a perfect innovative trilevel home, one thing is for certain: Texas's rich culture and history will always be there to inspire and offer an insight into potential interesting ideas.
Texas is the largest state, which is why living in a big mansion or even a villa is a realistic possibility. After all, such homes can offer more freedom and various luxuries, such as a swimming pool, sauna, or garden.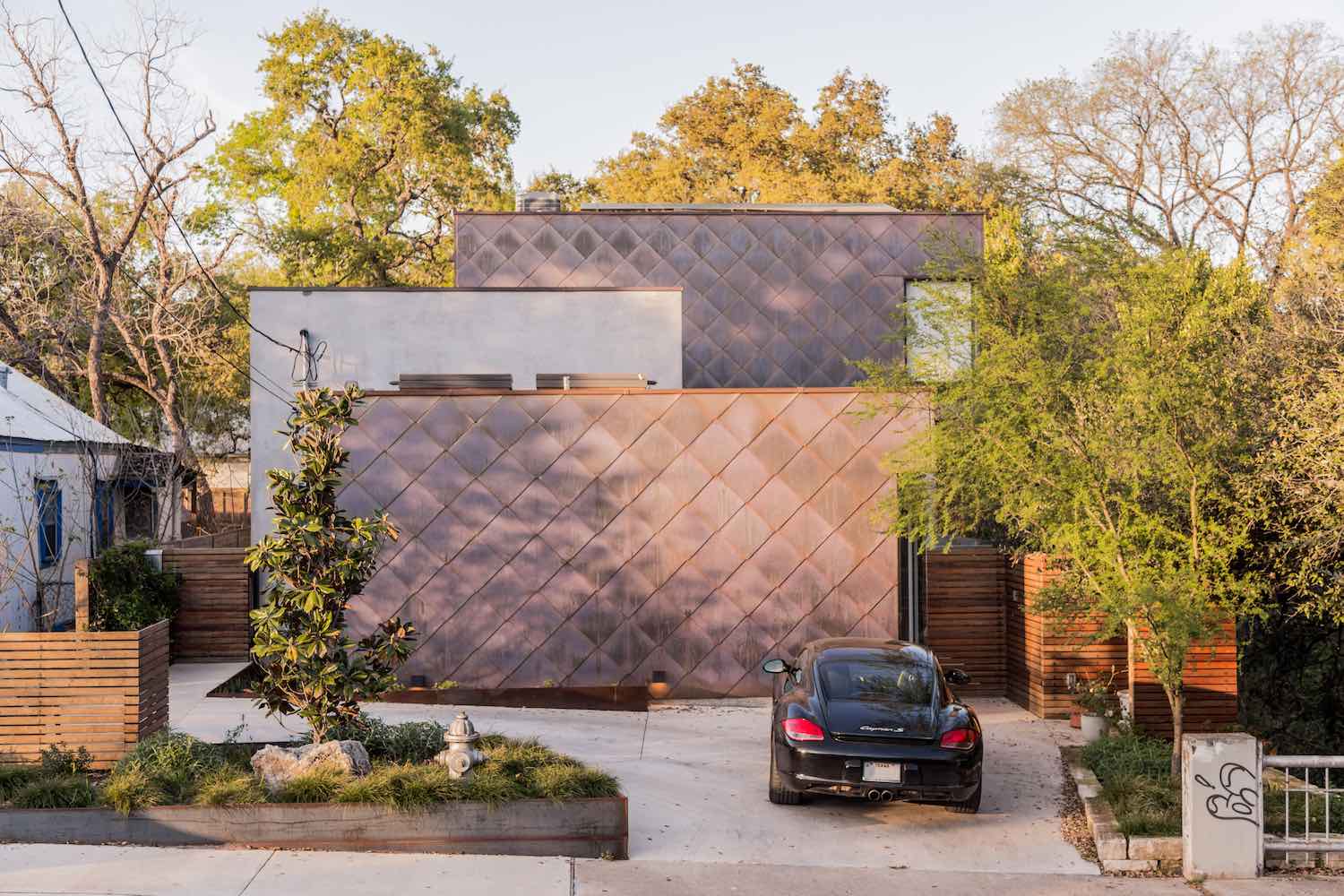 Annie Street, a single-family residence in Austin, Texas by DIG:A
The road trip is the perfect way to discover Texan architectural gems
Although a road trip as a concept isn't uniquely American in nature, it is still a huge part of American culture and lifestyle. This is due to the fact that America is simply huge, and a car ride is the best way to explore all the wonders of the USA in great detail. Some people prefer in-state road trips, and since Texas is so big, then this is also a wonderful opportunity to explore all the amazing Texan architectural gems and wonders. Places like Galveston offer a great historical insight into Victorian architectural influences that shaped the place. Hence, it is common to spot gorgeous fully-renovated Victorian-style buildings. It's even possible to book a sightseeing tour and explore everything in better detail.
Contrary to the quaint charm of Victorian influences in Houston. Abundant with modern skyscrapers, this city serves as a reminder of how far Texas has come throughout the years. From triple-gabled rooflines to trapezoid Gothic-inspired buildings, Houston is a unique place in Texas that offers special insight into skyscrapers and modern-day urban architecture.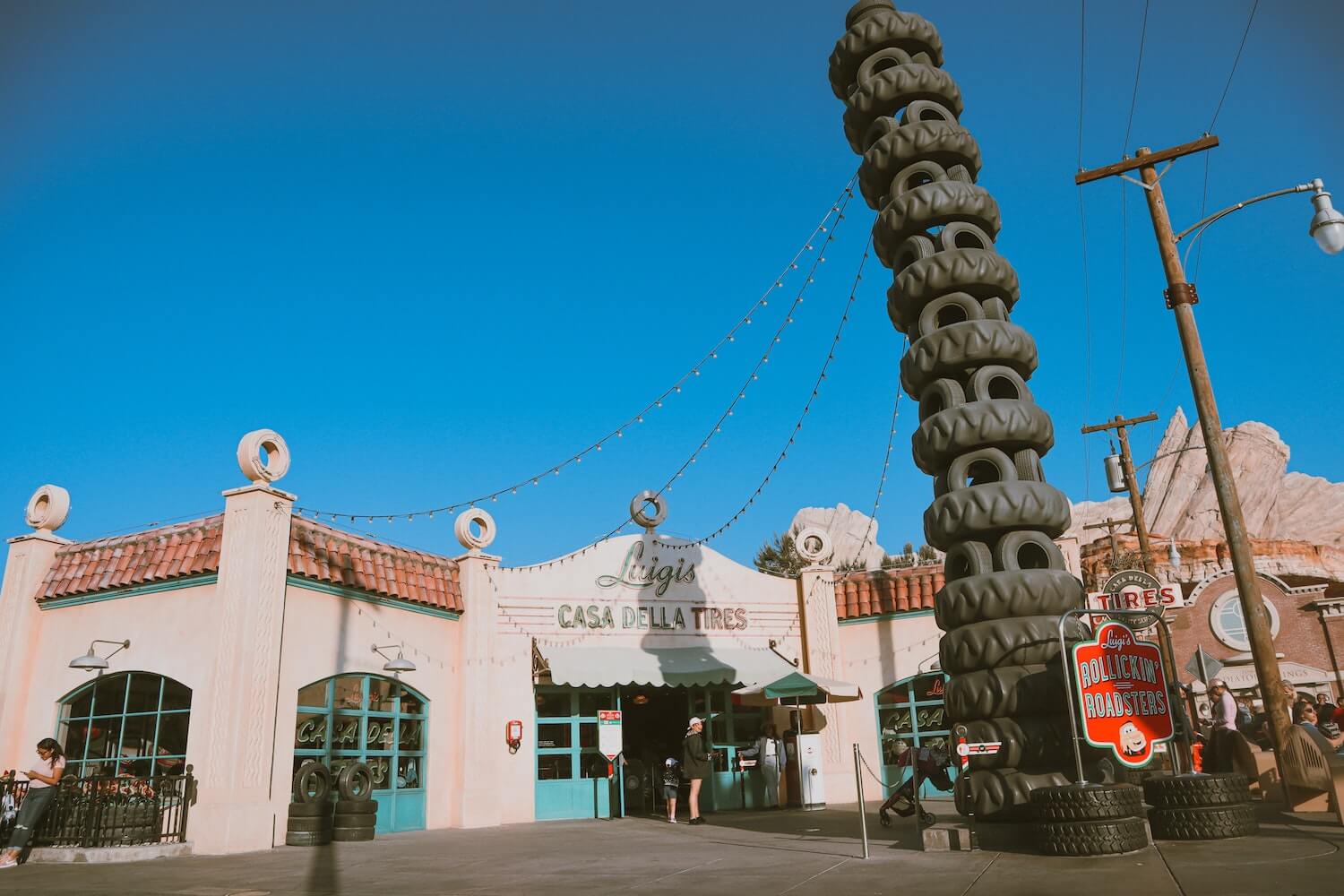 Image © Gela
Some monuments and sites are there to remind us about the diverse beauty of Texas
A replica of the Eiffel Tower in Paris, Texas, Fort Worth and its renowned The Modern Art Museum and Cadillac Ranch in Amarillo, are only some well-known and historic places that are a reminder of the diverse and beautiful architecture of Texas. History and architecture are always closely related because they influence one another for future generations.
Conclusion
Texas is one of the most diverse American states, and its architecture is a perfect encapsulation of its rich culture and history. Whether we talk about mid-century homes, or apartments for rent, it is important to say that each home or building in Texas is unique and has a history behind it.
---