What are the advantages of realistic rendering in architecture? It looks fantastic is the primary advantage. Realistic rendering is becoming so commonplace that we are starting to take it for granted. But if you worked in any sector of the building and decorating industry in the late 90s (when Toy Story 1 came out), then you would have sold a kidney for the sort of realistic rendering we have these days. Thanks to powerful computer graphics, architects can help people realize their most abstract dreams, and it is nothing short of amazing. You can ask somebody to drop a 12-foot wide, fiberglass dog head on your garage roof, and you can see it as a realistic render within a day.
Show The Size of a Building
You can give people an idea of how large or small a structure will be with things like images, sketches and blueprints. But, with a good and realistic rendering, you can really hammer home how the size of certain building and building elements will look in real life. You can show different sizes from different angles.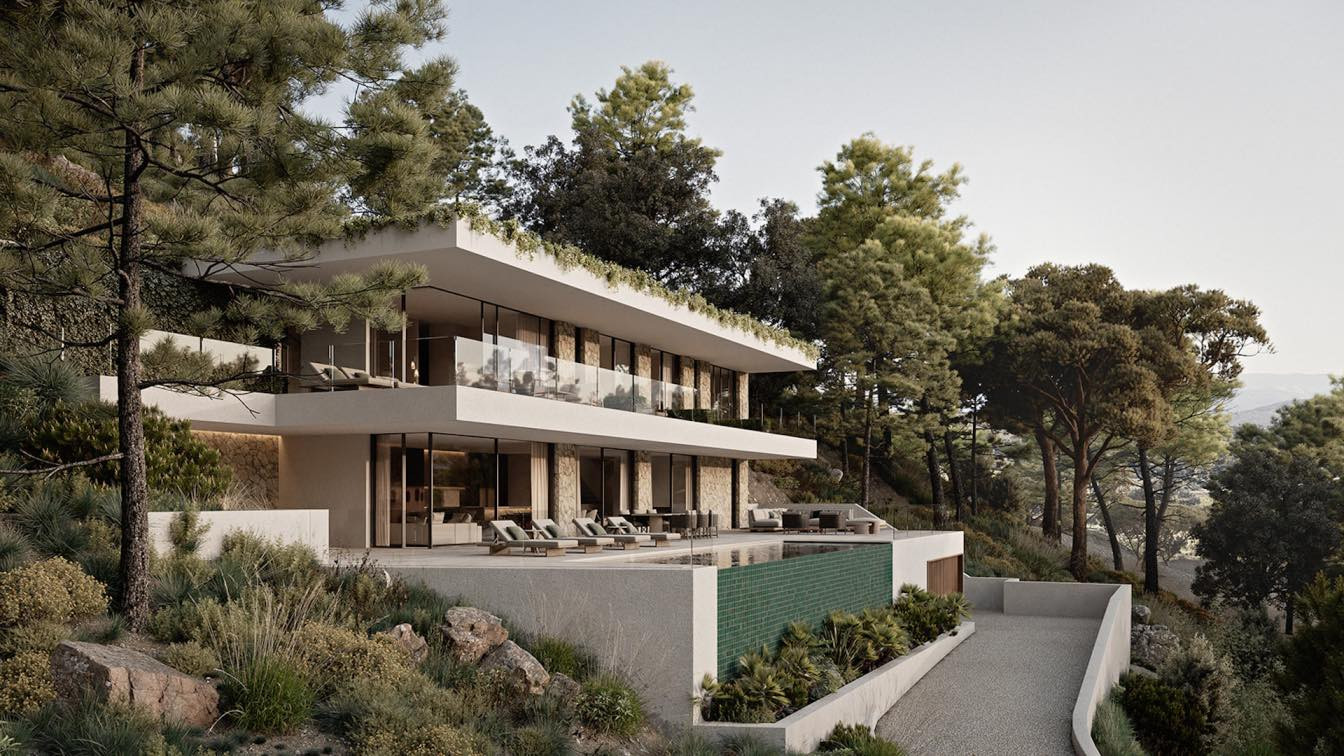 Sa Font Seca House in Palmanyola, Spain by Carlos Sánchez & Negre Studio
Throw in a few trees and a few people to give a better idea of how large or small each building element will be. If certain parts are too imposing, then they can be altered in the planning stage. Helping to show how large or small a building actually is may help avoid disappointment later down the line when the building is constructed.
Show the Practicality of a Building
Some plans look brilliant on paper, but once they are constructed, you see how impractical they really are. For example, if you have really massive windows, there is the problem of cleaning them, of replacing them, and of maintaining structural integrity when the windows take up so much space.
There is also the weird fact that some designs look really great when they are drawn, but they do not look so great when they are constructed. Sometimes, it takes the realism of a good render to see how good (or bad) a construction will look. Quite often, companies use services like RebusFarm to demonstrate the practicality and genuine visual appeal of a plan. Taking it from drawing to rendering can have a massive impact on the client and/or investors. It is far more difficult to create a good rendering from a bad design. When poor quality designs are rendered with realistic graphics, the poor design shows through.
Is A Design Too Cluttered
Some interior designers use realistic renders to help set consumer expectations. For example, there are some designs that are pretty darn cluttered. A designer may have a realistic render created simply to prepare the client for how cluttered the room will look.
The obvious intention is to impress the client, but it also helps test the water with the client. It helps gauge how accepting the client is to various designs. A bold move and a bold design may be too much for some clients. Letting them take a sneaky peek at the possible design may help set expectations, or at the very least, will stimulate a conversation about changes.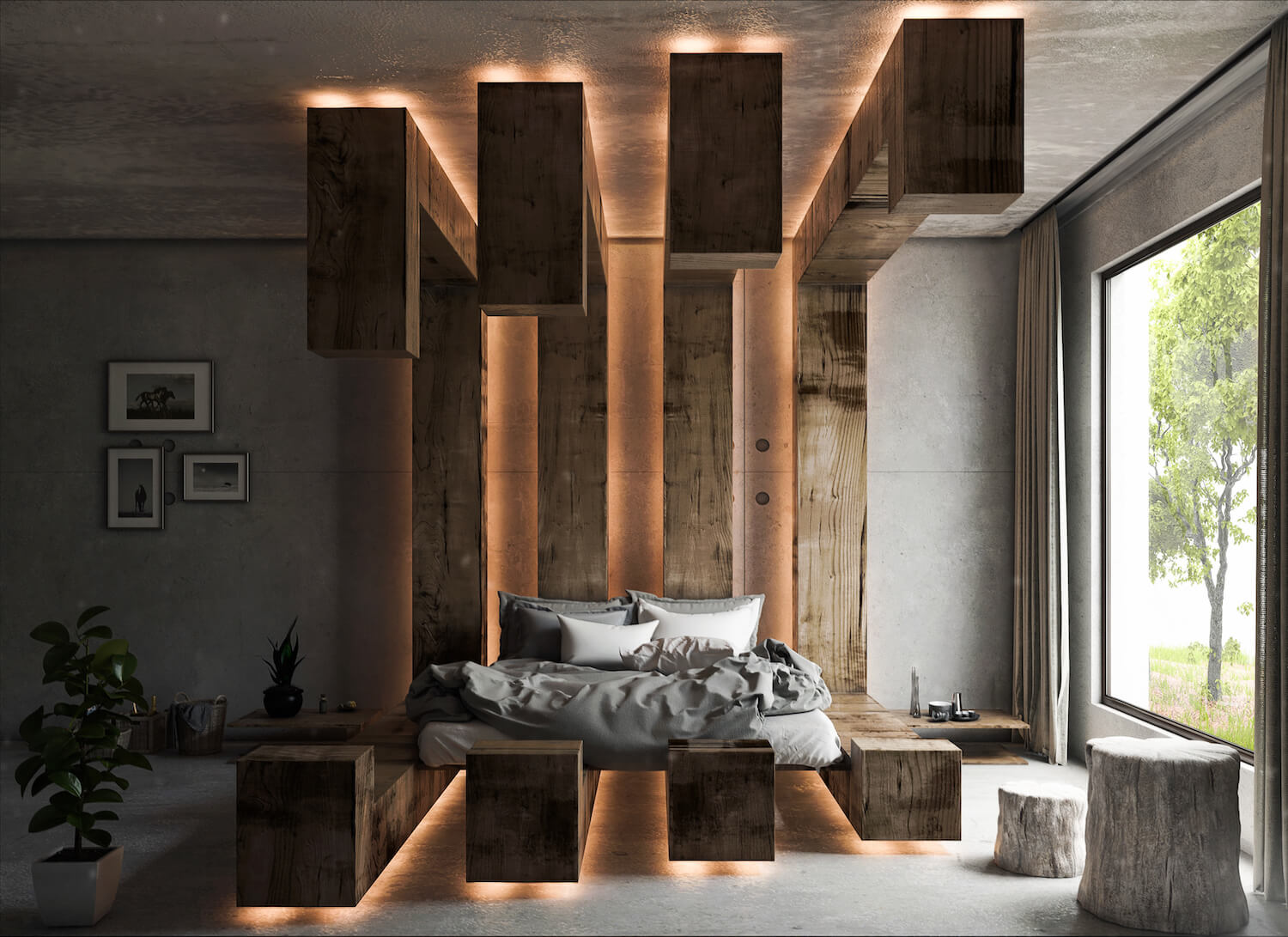 Concrete Bedroom designed by Milad Eshtiyaghi Studio
Show The Darn Thing at Night
Showing images of the building at night is long known for being a great way of helping to sell a design. When you show images of a building at night, you can cast light in all sorts of pleasant directions. You can create an atmosphere and draw attention to elements of the building that look more generic during the day.
The good news is that realistic renders of houses and designs also look great at night. Throw in a few renders of the house at night, play with the light a little to create the best possible impression, and your clients will be thrilled. Plus, there are some buyers who genuinely forget about how the building looks at night, so a few realistic renders of the building at night may become an unexpected selling point.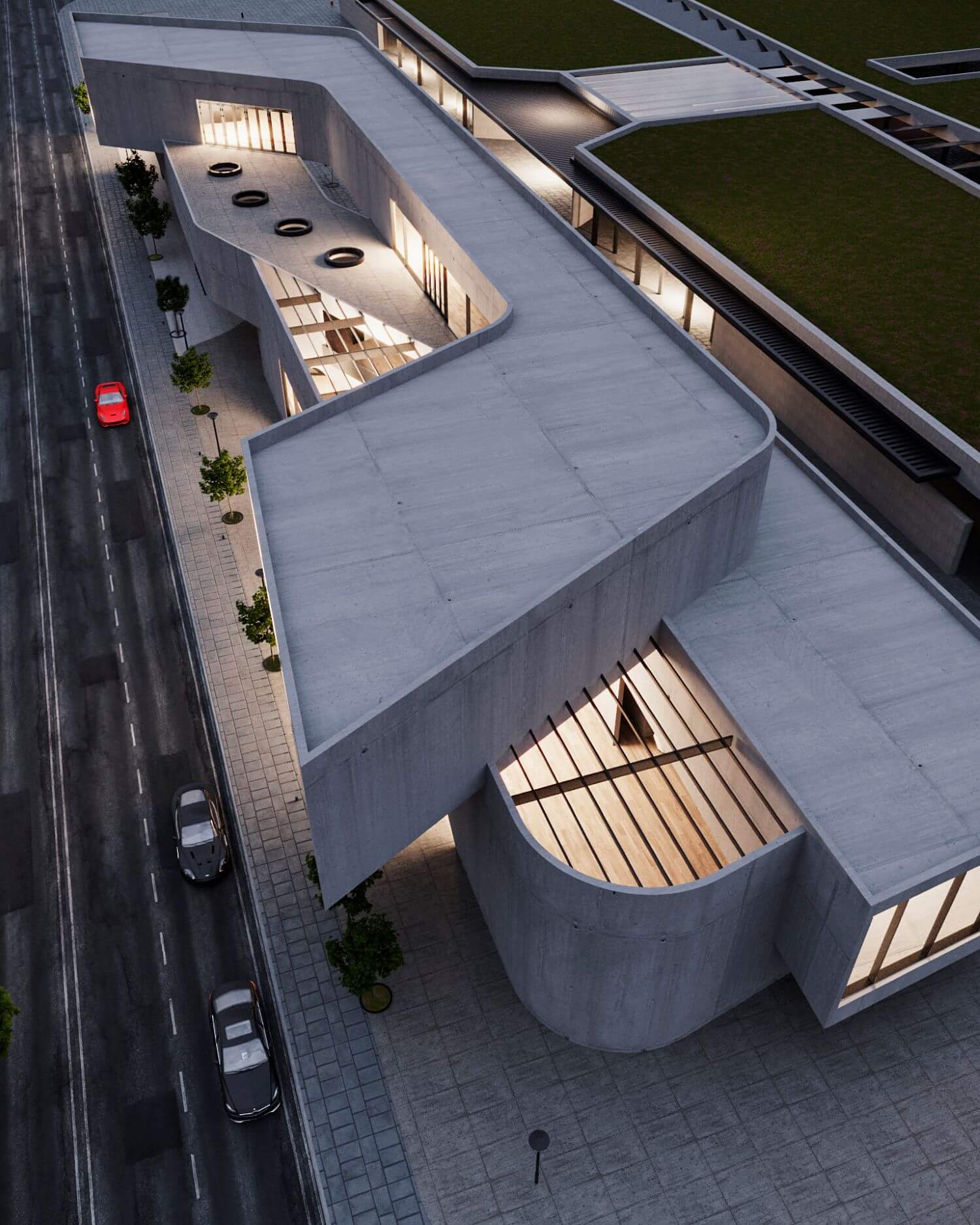 The MUNA Argentinean Naval Museum by Thomas Cravero / Tc.arquitectura
---