Travelling to new places can be an exciting experience and is one that many people enjoy. There are all sorts of holidays out there, from luxury stays to backpacking trips, meaning that your only limits are your time and budget.
But recently, another factor has entered the mix. With the effects of climate change on display on the world stage, many people are growing increasingly concerned about the impact their leisure travel is having on our planet.
Here, we list four accomodation ideas that you won't want to miss as an eco-conscious traveller. These properties are created using eco-friendly materials, and adopt a sustainable philosophy at the heart of their operations.
Svart, Norway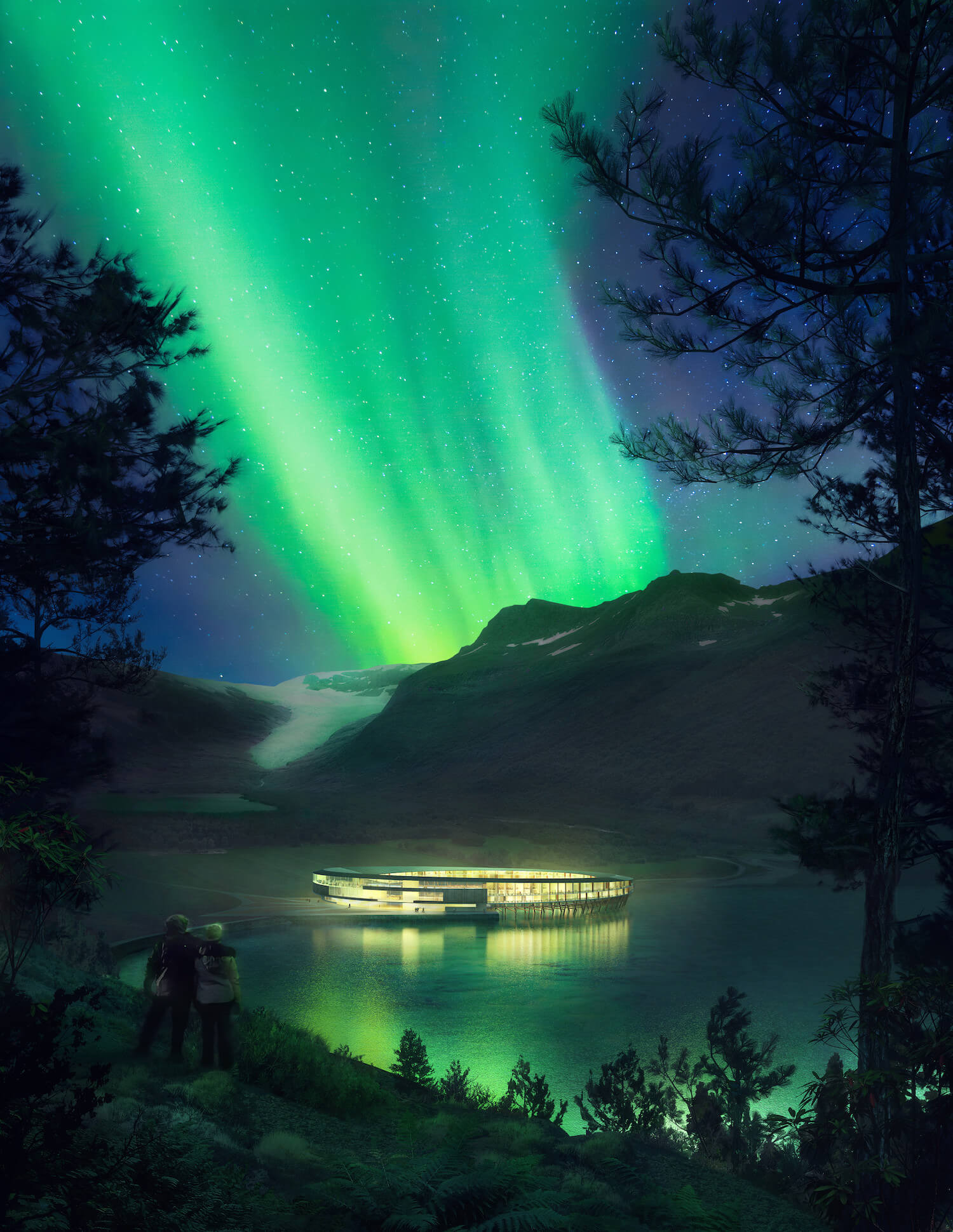 image © Snøhetta
The futuristic circle of Svart isn't open yet, but in 2024 when it opens its doors, it will be on the hot list for every eco-traveller on the planet. Nestled in the Helgeland coastline, visitors will enjoy the midnight sun in summer and the breathtaking Northern Lights in the winter. The hotel will sit on the Holandsfjorden fjord, at the base of the glacier, meaning it's sure to be the perfect place for adventurers.
Svart aims to preserve the local nature, and go completely off-grid within five years of opening. They are aiming to use hydro power and heat recycling, and will grow and raise their own produce, focusing on a farm-to-table service. If it succeeds, it will be the world's first energy-positive destination, and is already winning awards. We're sure the delayed opening will be worth the wait.
1 Hotel, Brooklyn Bridge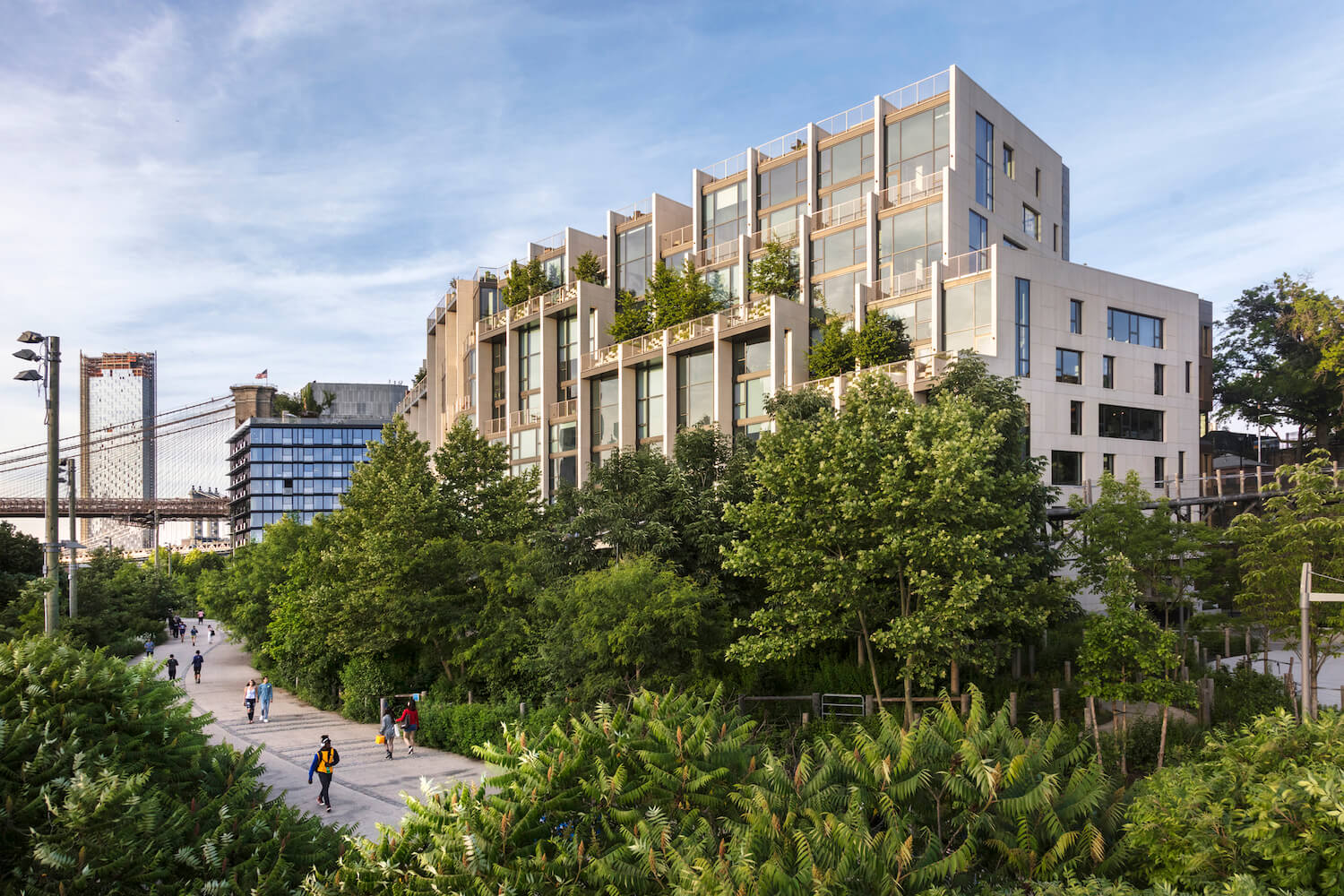 image © David Sundberg | Esto
The middle of a city might not be your first thought for an eco-retreat, but 1 Hotel has created a tranquil oasis. Right on the water, the hotel features living walls, smart heating and cooling, and a water reclamation system. 1 Hotel properties are also LEED certified and carbon neutral in the US.
Over half of the hotel is made from reclaimed materials, and the rooms feature sustainably-sourced bed linen and non-toxic, eco-friendly mattresses as standard. Guests can also explore the city using an Audi e-tron car, on the house. They also promote a local, seasonal menu, and are aiming for zero-waste.
Casa de Las Olas, Tulum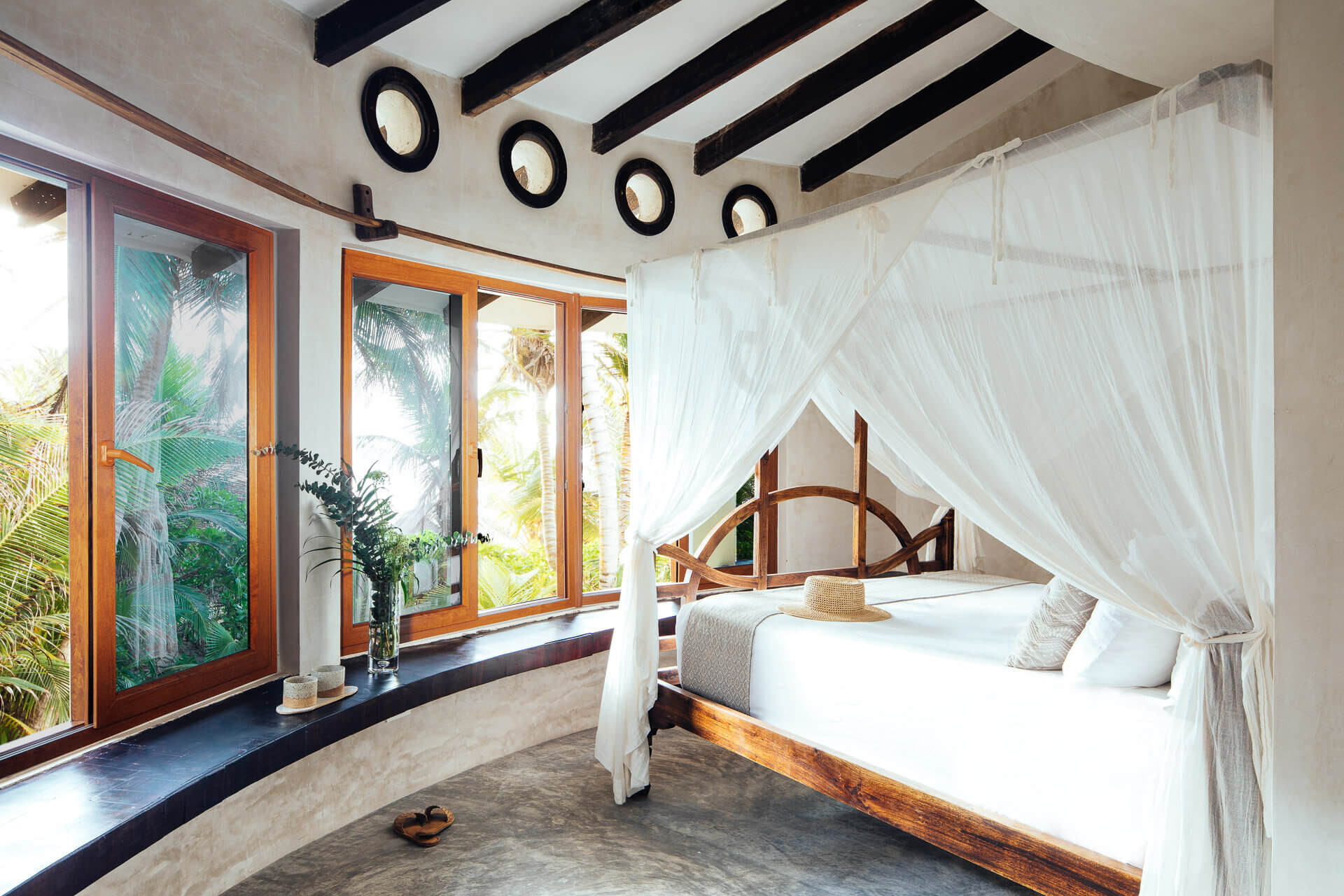 image © Olas Tulum
This Mexican retreat is the perfect blend of hotel and home, featuring suites with ocean views right along the Caribbean Sea. Sustainability is at the core of their principles, along with offering guests a truly welcoming stay – similar to being with family.
They hold a platinum LEED review, the highest level available, and use solar power to run the property. As well as collecting rainwater, and feeding the hotel from an underground river system, they filter their organic waste through three separate chambers on site, resulting in water that they use to feed phosphorus loving plants. If you're looking for an eco-friendly hotel, this is a really strong contender.
Jetwing Vil Uyana, Sri Lanka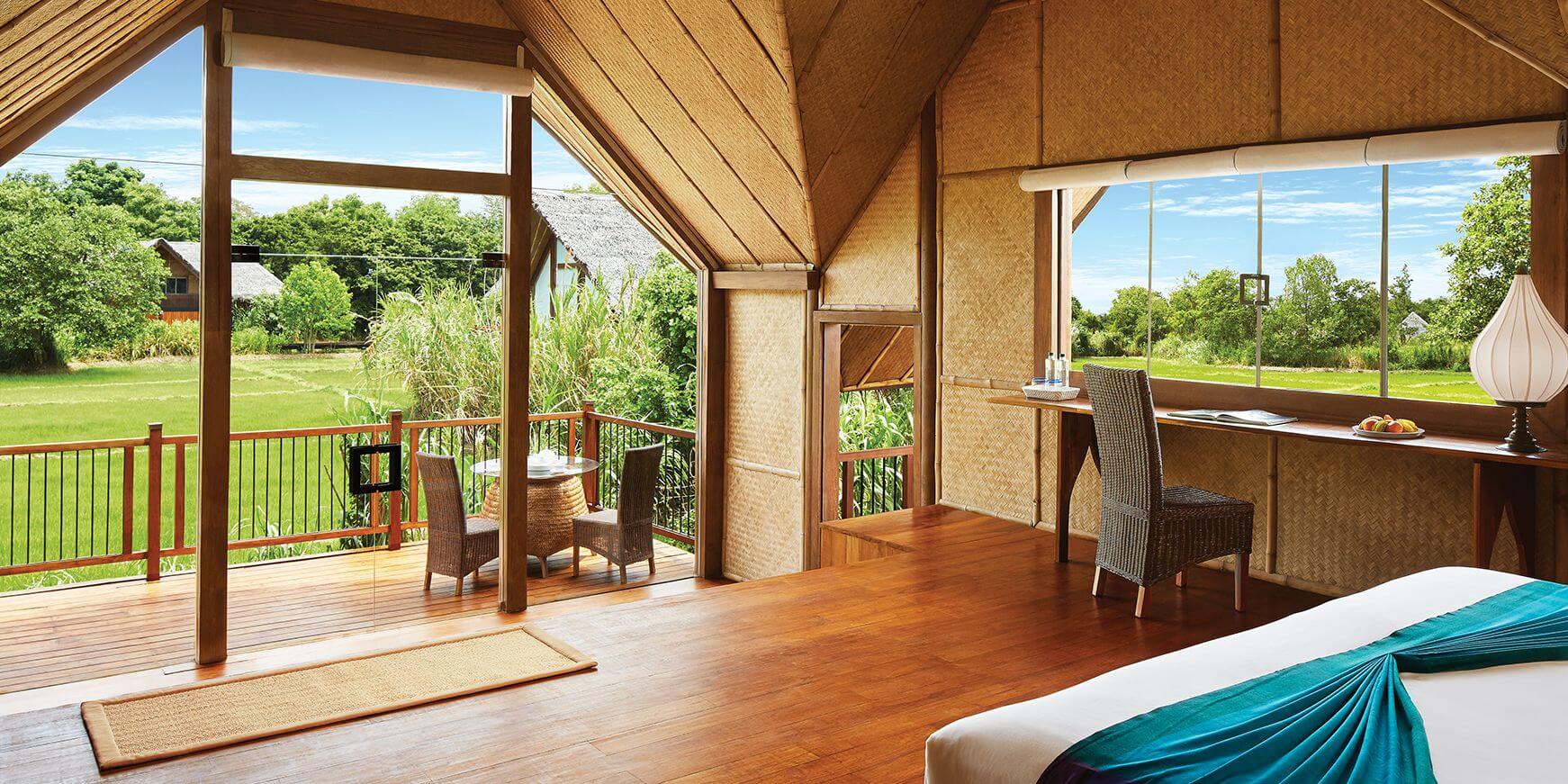 image © Jetwing Hotels
Perched on top of a wetland nature reserve, Jetwing Vil Uyana has been operating as a sustainable hotel for over a decade, so they know what they're doing. The man-made lakes are filled with rainwater, rather than taken away from local sources, and all water and food waste is treated on site. The building itself was created with the planet in mind, and utilises natural light and architectural concepts to reduce energy use and naturally manage heat gain and cooling.
Visitors can use electric buggies to explore the 28 acres that make up grounds, enjoying the huge range of biodiversity, and seeing paddy crops being harvested using traditional methods. The hotel is now one of the best locations in Sri Lanka to spot the slender grey loris, and is home to 140 species of bird.
These eco-hotels are the future, reducing the carbon footprint of travel and raising awareness across the world. Wherever you decide to stay, it's sure to be a once in a lifetime experience.
---