Are you looking for vacation home ideas? If so, you have come to the right place! In this blog post, you will learn about some of the best luxury vacation homes that you can take inspiration from. Whether you are looking for a rustic cabin in the woods or a luxurious beachfront property, there's something for everyone.
Choosing The Right Materials
The first thing that comes to mind with luxurious vacation homes is that you need to pick the right material. Whenever people build their modular cabins, wood is the primary choice because it gives that classic cabin vibe. However, there are other materials you could use to build your modular home. For example, using stone or brick can give your home a more luxurious feel. If you want to go even further, consider using marble or granite for your countertops and flooring. These materials will definitely make your home stand out from the rest!
Another important aspect of choosing the right material is making sure that it is durable. You want to pick a material that will be able to withstand all kinds of weather conditions. For example, if you live in an area with a lot of snowfall, you need to make sure that your material can handle the heavyweight of the snow. The last thing you want is for your home to collapse under the weight of the snow!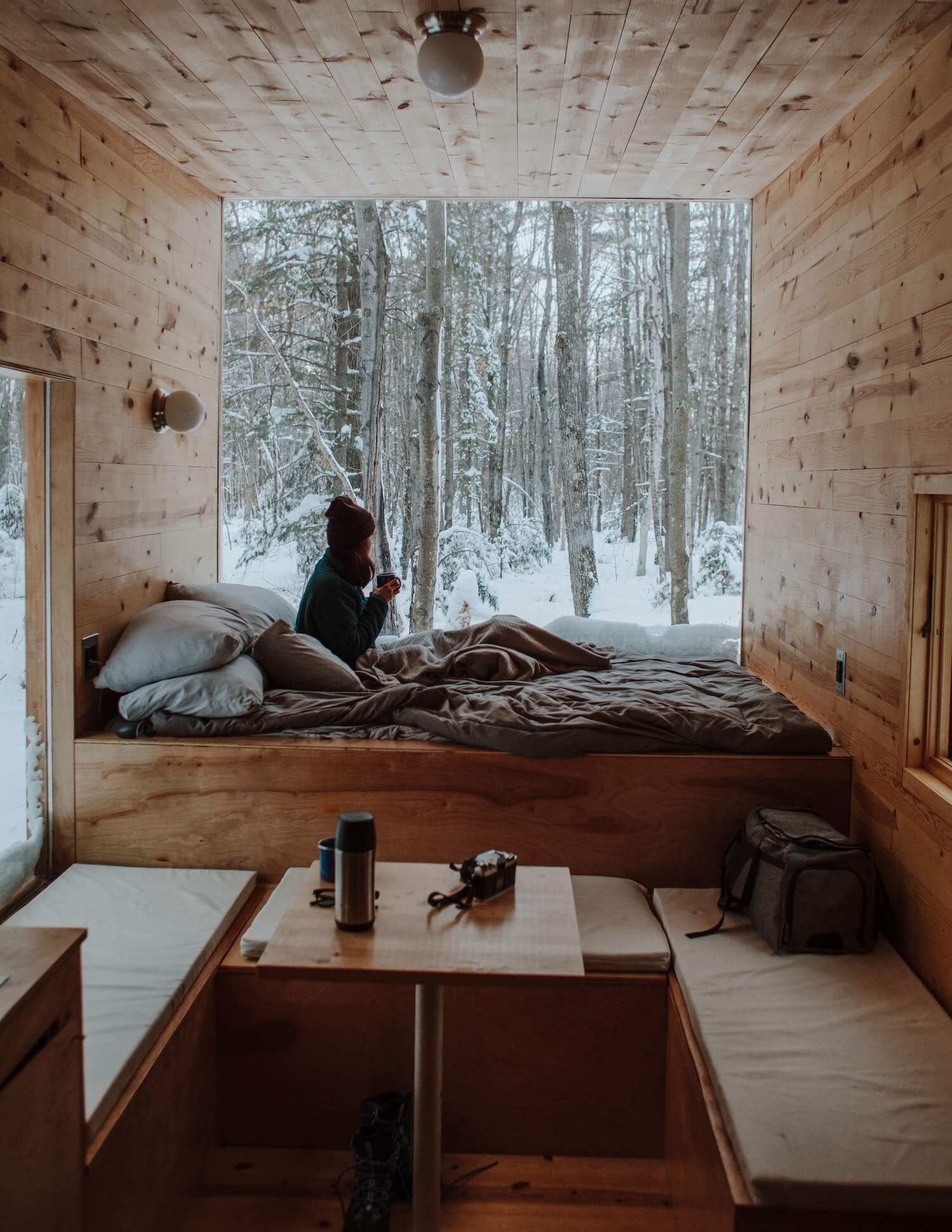 image © Nachelle Nocom
Pick The Right Location
You need to find the best spot for your luxurious vacation home. This is not only about the beauty of the surroundings, but also practicality. If you are looking to escape harsh winters, for example, a place in the sunnier climes might be ideal. Alternatively, if you want to be near skiing slopes or other outdoor activities, then a location in the mountains may be better suited to your needs.
Consider what you and your guests will want from your holiday home before making your final decision on where to buy. Remember that picking the right spot can make all the difference when it comes to creating an unforgettable vacation experience.
There are tons of great lakes around the USA, so picking the right one for your needs is important. For example, if you are looking for a place to stay that is more private, then picking a smaller lake might be the best option. On the other hand, if you are looking for a place where there is more to do in terms of activities and nightlife, then picking a larger lake would be ideal.
Make Sure They Have All The Amenities You Want
Amenities are essential when it comes to luxury vacation homes. You want to make sure that the property you're considering has everything on your list. From a private pool to a fully stocked kitchen, there should be no detail overlooked.
You should also consider the location of the vacation home. A secluded beachfront property will offer much more privacy than one located in the heart of the city. If you have young children, you may want to consider a home with a fenced-in yard so they can run and play without worry.
No matter what your specific needs are, there's sure to be a luxurious vacation home out there that's perfect for you and your family. A five-star lodging option should have the following amenities:
- A private pool
- A fully stocked kitchen
- A secluded location
- A fenced-in yard (if you have young children)
- Five-star accommodations
- Towels
- A hot-tub
It should be remote, yet close enough to the roads
With so many options available, there's no reason to settle for anything less than the perfect vacation home for your needs. Start your search today and get inspired by these luxurious ideas! Amenities are essential when it comes to luxury vacation homes.
Pick The Right Design
The design of your home can play a big role in making it feel luxurious. If you want to really make a statement, consider picking a design that is unique and luxurious. There are many different ways to make a home look luxurious, so take some time to explore all of your options before settling on one.
One way to make your home look luxurious is to choose furniture that is both stylish and comfortable. You should also focus on picking colors that will complement each other well. Another important aspect of picking the right design is to make sure that you have enough space. A cluttered home will not look as luxurious as one that appears more spacious.
Once you have settled on the perfect design for your home, it is time to start thinking about the finer details. Things like lighting, window treatments, and accessories can all play a role in making your home look luxurious. Pay close attention to these details and make sure that they are all up to par.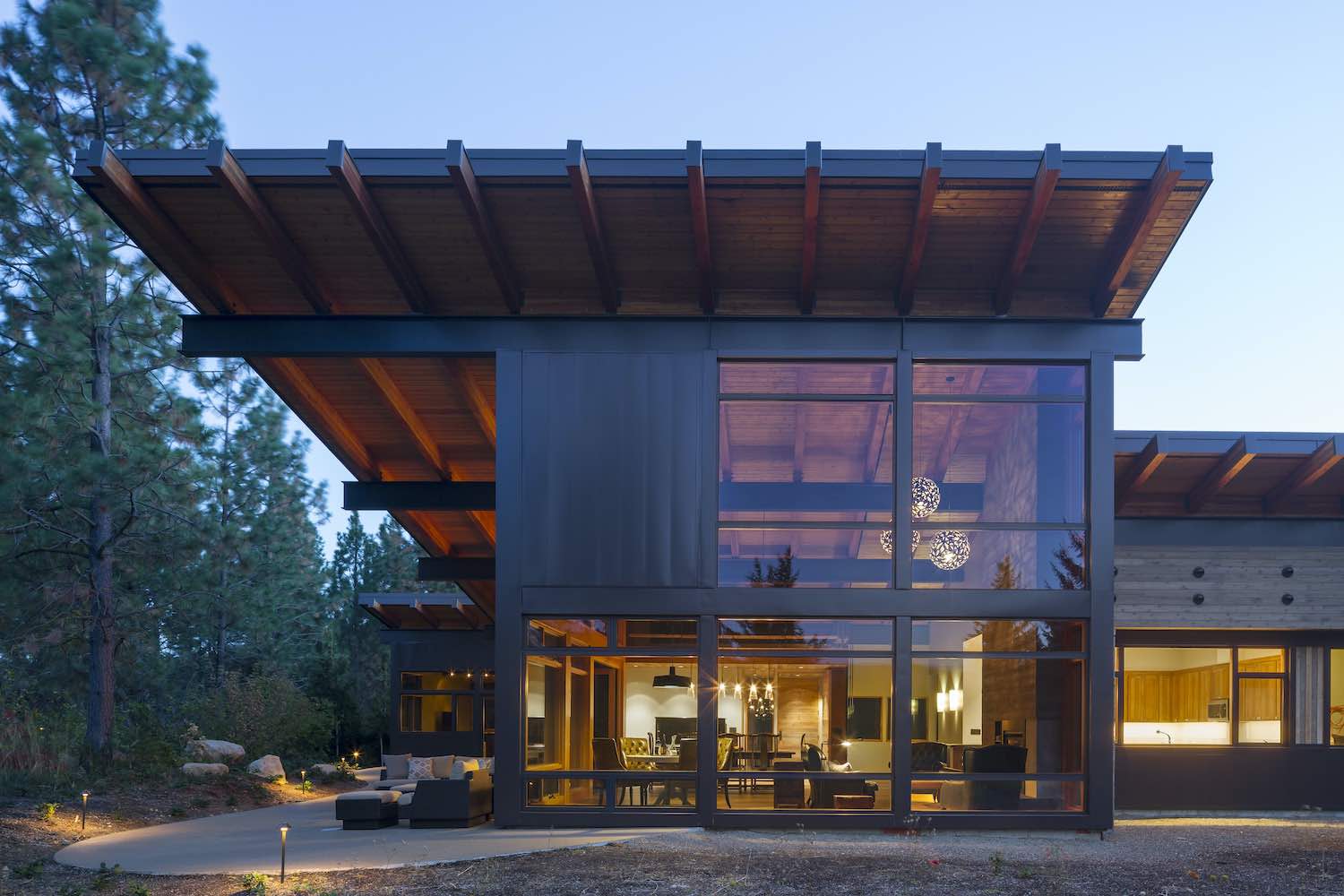 Tumble Creek Cabin by Coates Design. image © Lara Swimmer
Consider The Decorations
The decorating style of a home can say a lot about the owner. It can also be used to set the tone for guests. When considering the decorations for your luxurious vacation home, take inspiration from some of these styles.
One popular style is French country. This decorating style often includes distressed wood furniture, muted colors, and floral patterns. For a more modern take on this style, try using black and white as your base colors with pops of color throughout the room. Add in geometric patterns for a bit of fun and interest.
Another option is to go for a classic Hollywood glam look. This approach features lots of sparkles and shines combined with rich jewel tones.
Make Sure It's Stable
You need to be absolutely positive that the cabin won't topple over in high winds or during an earthquake. If you're not confident in the stability of the structure, it's best to look for a different cabin.
It's also important that the foundation is solid and can withstand weather conditions like rain, snow, and ice. A weak foundation will only lead to bigger problems down the road.
If the cabin is strong enough, you can also install features like a Jacuzzi or hot tub on the deck. These can make your stay even more enjoyable and relaxing.
Vacation homes are amazing and everyone loves them, but you do need to consider what they're built from. Make sure the location is just right for you and that it has all the amenities you want and need. Pick the right design and decorations and make sure the home is stable at all times. These tips will ensure you enjoy every moment in your luxurious vacation home!


---