Every person has their style, and it is important to honor that when designing your home. There are many different architectural styles to choose from, but they can often be classified into just a few categories. For those who want something more modern, there are plenty of homes with clean lines and uncluttered spaces which will make you feel like you're living in the future.
Log Cabin
The log cabin is one of the most popular styles in America, and for good reason. It's strong, warm, inviting - it just feels like home. If you want to make your new house feel more comfortable right away, consider buying a log cabin-style home. They'll give you an instant cozy atmosphere when all the furniture comes out of boxes! Log cabins work great with rustic or lodge decorating themes too so if that sounds appealing to you then definitely take this route. If you need log cabin roofing in Simi Valley or any other part of the country for that matter, make sure you always look for the most professional companies online. Log cabins are also very inviting which is why they are commonly chosen by people who have rustic or lodge themes in mind.
Victorian
Victorian homes have a lot of character and charm to them, but they can also be very impractical. These types of houses are popular with people who want to add some elegance or flair into their new house because the Victorian style is known for being ornate and eye-candy. If you go with a Victorian house and plan on doing some renovations, make sure to keep the ornate look of this style - otherwise, it may feel like your home is trying too hard instead of working as an elegant backdrop for your life.
The Victorian-style is also known for its grandness. If you're looking to make a big statement with your home, then it's best to choose this type of architecture because these houses are very large and feel like they take up the entire block in some cases (which can be great if you have an enormous family or love hosting parties). However, keep in mind that bigger homes usually mean higher monthly prices - so only go with this option if you know how much space you need!
Cape Cod
Cape Cod homes are one of the most popular and iconic types of houses that people aspire to own for a variety of reasons. For instance, they're very aesthetically pleasing with their simple style and symmetrical design; however, many people love Cape Cods because it is also very functional - which means you can personalize this type of house as much or as little as possible depending on your desires (which makes them perfect if you like having lots of options).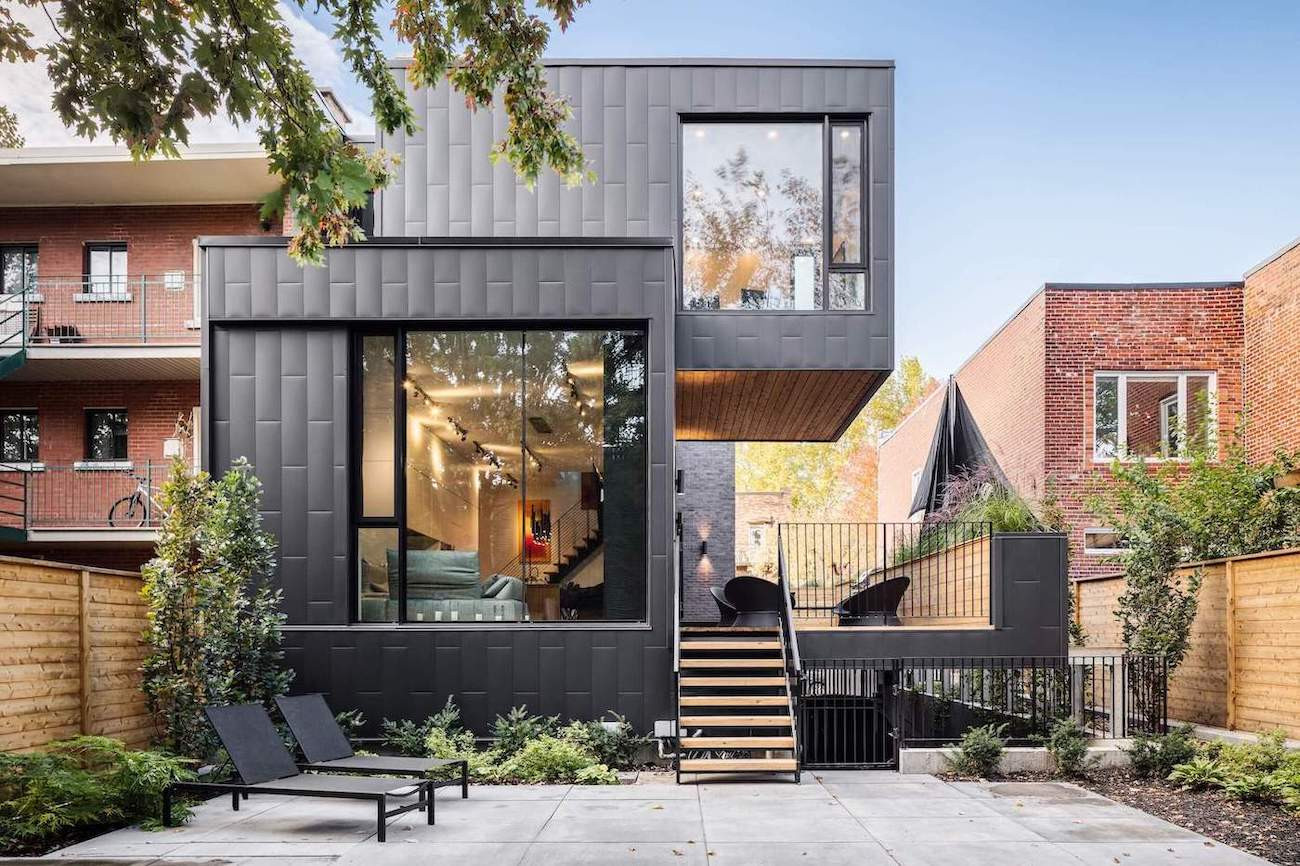 Alexandre-de-Sève town house in Montréal, Canada by Guillaume Lévesque architecte. image © Charles Lanteigne photo
Contemporary
Contemporary homes are sleek and sophisticated, but they also come with some incredible perks. For instance, these houses often have very open floor plans that provide an opportunity to be mindful of your environmental impact (and help you save on utilities). They're also perfect for making a personal statement because the contemporary style is known for being modern - which means you can incorporate all sorts of fun colors or designs into this type of house without worrying about being too loud or brash. This type of architecture works best if you want people to notice how unique your home feels instead of having them focus on its appearance.
Craftsman
Craftsman homes are eye-catching and unique because they're known for their intricate woodwork. If you can picture a house that has intricately designed beams around the front door or crown molding near the ceiling, then this is your option! The craftsman style focuses on adding rustic elements into its architecture with beautiful hardwood floors and lots of natural light. This type of home works well if you want to add some extra warmth to your new place - but only go with it if you like having cozy spaces indoors (because these houses don't usually have too much outdoor space).
Ranch Style Home
One of the most popular styles in recent decades is the ranch-style home. A modern take on a classic design, this style is perfect for active families who want to make their house feel like their home without too much hassle. Ranch homes are typically one level with an open floor plan, making it easy to entertain guests or even have your extended family over during the holiday season. Sometimes referred to as "ranch-style" because of its popularity amongst young couples and new families, this style also has another name that you may be more familiar with - split-level. This term became widely used thanks to television shows in the 1960s featuring middle-class Americans living in these types of houses so if find yourself being drawn towards this style, it's likely because of your favorite TV show growing up (think The Brady Bunch ).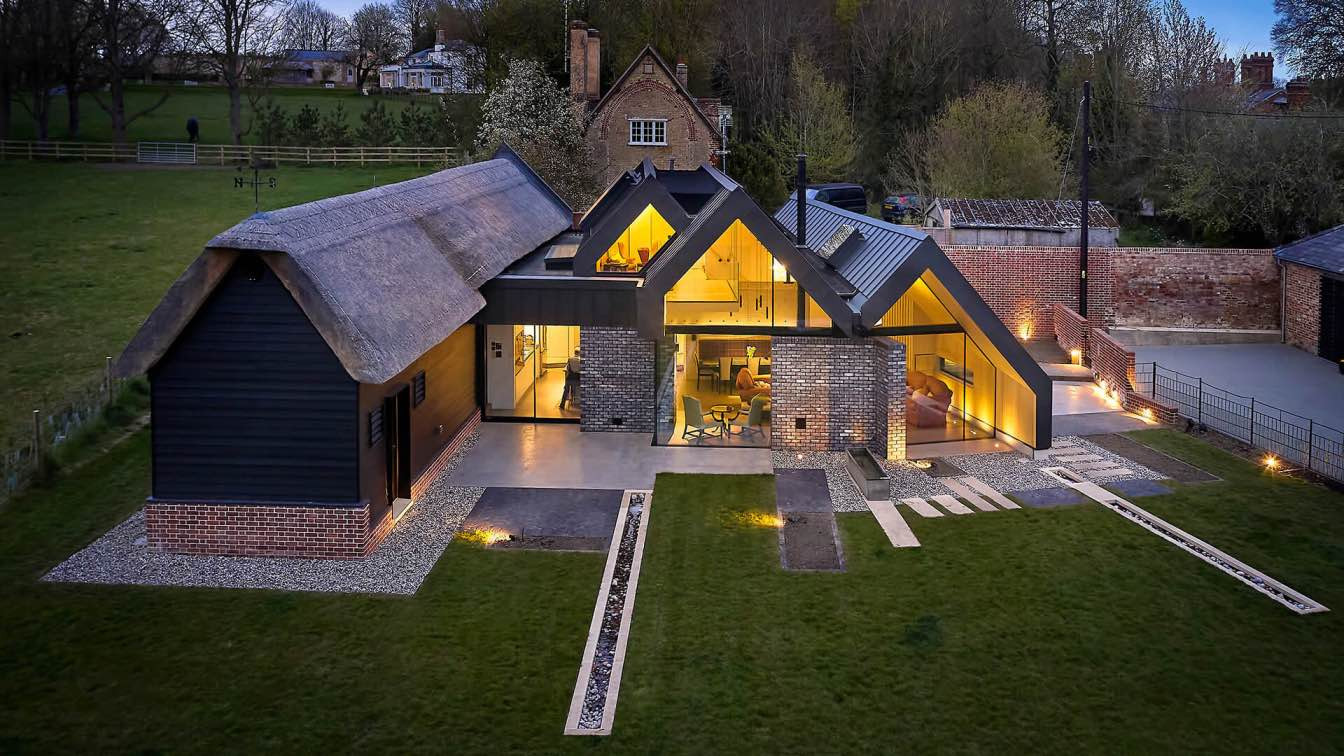 Gables House in Bartlow, Cambridgeshire designed by Chadwick Dryer Clarke Studio. image © Hufton and Crow
One note about buying any kind of home: even though these houses have plenty of functionality already, remember that renovations always provide more potential than what comes standard with the original structure!
---