Homebuilding in 2021 slowed to a grinding halt because of problems with the supply chain. As 2022 comes into focus, builders should have fewer issues acquiring the materials and labor they need to make dream homes come true. With more people than ever before chomping at the bit to build, homeowners can expect to see some exciting new trends in 2022.
Ahead-of-the-curve curvy construction
One trend bucking the straight-and-narrow in 2022 is the curvy custom home. Don't expect to see curvy walls and ceilings, though. Instead, you'll see barrel-vaulted ceilings, arched entries and windows, and curves in the walkways. Some homeowners continue the design symmetry with curvy, eclectic furniture and decor, so the possibilities are endless. If you're thinking of taking a topsy-turvy approach to your home's design, visit house plan providers like these for more information.
Adding more nature-inspired elements
Homeowners often enjoy using local and organic materials to create a healthy interior environment. If possible, builders are designing features that mesh with the geography and ecology of the lot. Biophilic design doesn't just include natural colors but elements that bring the outdoors inside.
Another popular trend for 2022 is incorporating more glass elements that allow homeowners to slide walls out of the way for boundary-busting indoor-outdoor living spaces.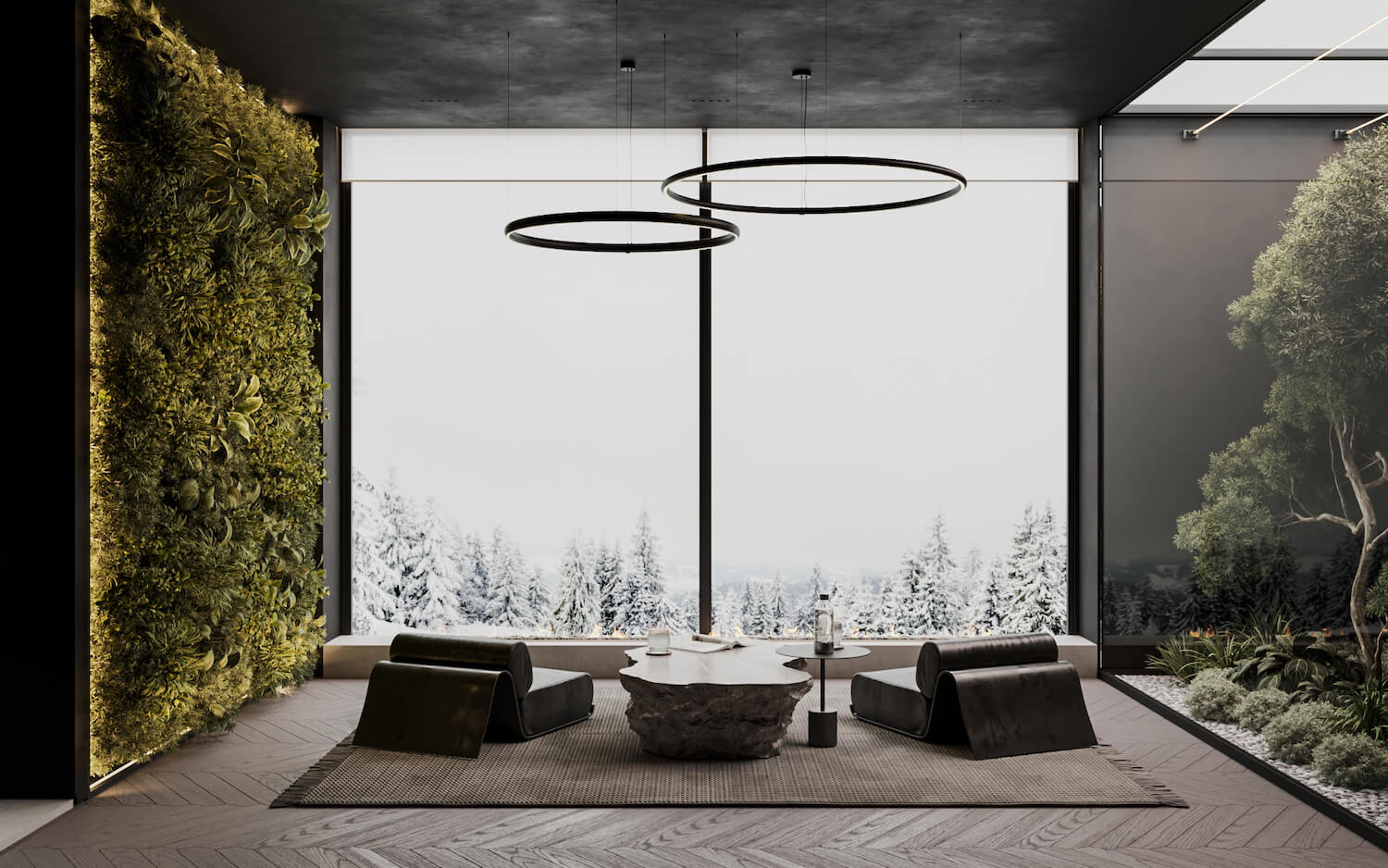 Winter Mood: A concept-design for a relaxation area & bathroom in a private house by Anna Kireeva
Designing more distinctive spaces
The open floor plan showed its weakness with families stuck at home together during the pandemic. When family members work from home, attend school virtually, and look for ways to stay busy, everyone needs separate spaces. Expect to see offices, entertainment rooms, playrooms, and a return to the traditional den.
Adding color to kitchens
For years, white kitchens were all the rage. The 2022 kitchen trends will include colorful kitchens with mixed materials--imagine granite on the countertops and wood on the island. Rather than white cabinets, expect to see natural wood grains in neutral or warm tones.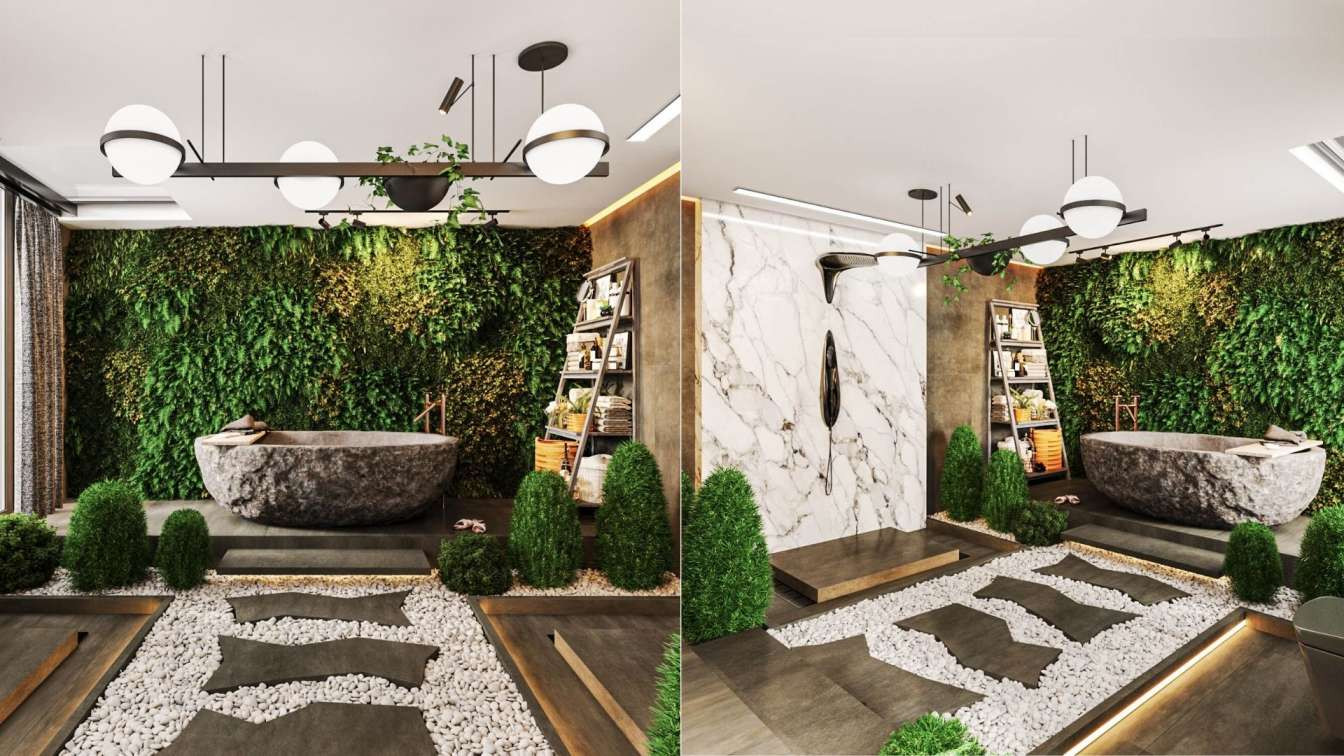 Amazing Bathroom Design That Fused with Nature, by Omid Merkan
Calming bathroom spaces
Bathrooms have become sanctuaries with minimalist designs. Soaking tubs and separate showers with natural colors and lots of white will continue to be the trend in 2022. Bathrooms should be calming.
Builders are incorporating sustainable materials covered with bacteria-fighting protectants. Homeowners are turning to bamboo either on the floor or the ceiling along with tiles and countertops with Microban coatings and LED lighting in their bathrooms in 2022.
Adding personality to every room
As more people spend time at home, they add items that showcase their personalities. The days of extreme minimalism are on the way out, as more homeowners are creating spaces filled with colorful, nostalgic heirlooms and antiques. 2022 will see the end of the cookie-cutter style found at most big-box stores.
In 2022, expect to see colorful trends on furniture, walls, and kitchen backsplashes. With the desire for sustainable products on the rise, homeowners and interior designers are turning to existing items, like grandma's china, colorful wall art, and nicknacks at antique stores and flea markets.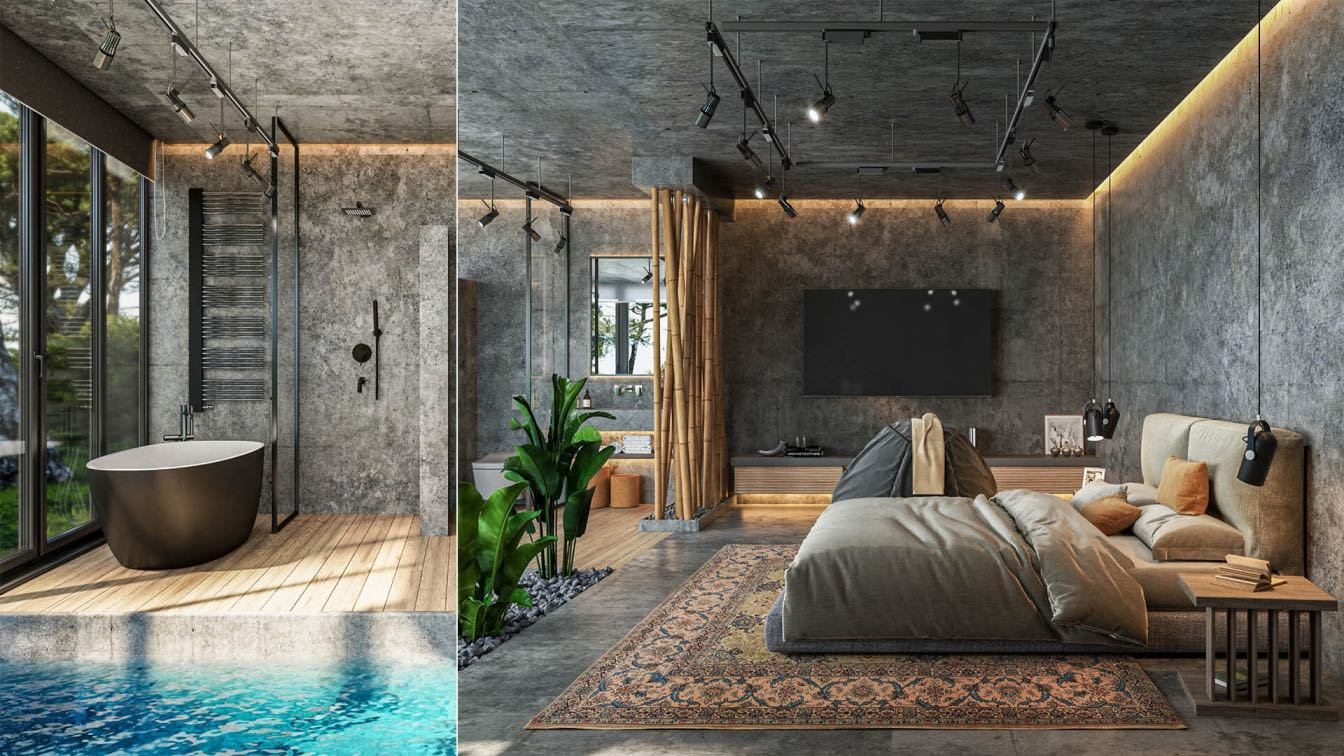 Modern bedroom design for a musician by Omid Merkan
Summarizing the trends for 2022
With so many lifestyle changes in 2020 and 2021, the design trends for 2022 are bringing color, comfort, and sustainability to the forefront. Home never felt so homey before.
---