Selling your home is a big step, it's also not easy and requires multiple steps - one of those steps is ensuring that your home is in top-notch condition so you'll get the best price! So here's an easy guide to improving your home before selling it!
Plan things in advance
First of all, you need to determine in what shape your home is, and how you can improve it with certain renovations and fighter polishing. You need to see how other houses on the market look like and what kind of expectations your future clients have when looking at your area. This will also determine your overall price - and how much you need to actually upgrade your home before putting it on the market. As you can see from house buyers in Roanoke, VA, the market is unique to its location so it all depends on the area. See what's the main selling point of your property and use it to your advantage fully!
Clean and declutter
Before you do anything major to your property you need to sort out your things. But this doesn't just mean putting away things, it means deep cleaning and decluttering the whole property so it's nice and ready for the market. No buyer is excited to look at pictures of cluttered spaces - even if your home is affordable and has a lot of other qualities, they would be outshined because the clutter will take the spotlight! So you'll need to get rid of unnecessary decor and things in general, after that do a deep clean of your home and just really polish everything!
Restore what you can
You can't restore your home to its original condition unless you want to invest way more than you probably should! The bottom line is that you should save what you can - improve the things that are already good, replace the things that are extremely damaged, it should bring some balance to the property! Walls and floors are key and they should be your main priority - they are the most noticeable parts of your home after all! The cost of some restorations or repairs may even be covered by your home warranty plan.
The kitchen and bathroom are key
The two extremely important factors in your home fall under the practical side of things, the kitchen and bathroom are a big make or break for some people. For the kitchen, the storage size, window size, and general space are extremely important, while the bathroom needs to be in mint condition, plumbing needs to be in check, whilst broken toilets and bathtubs are unacceptable! These might seem like big things to fix, but if you upgrade those two rooms, the rest of the home gets the benefits! Also getting rid of mold is crucial, make sure you get rid of it especially in the visible area!
Landscaping is important
So if you want to bump up your home and you have a garden you can use it to your advantage! People usually crave outside space, so it's already a big plus - doing a bit of work and improving your backyard can bring you a lot of benefits! You don't have to do anything major, just cut grass, make sure your plants are nice and well-groomed, add some decor if you want, and possibly create a sitting area in the yard itself! These seemingly insignificant details can completely change the buyer's mind and captivate them, so use them to your advantage!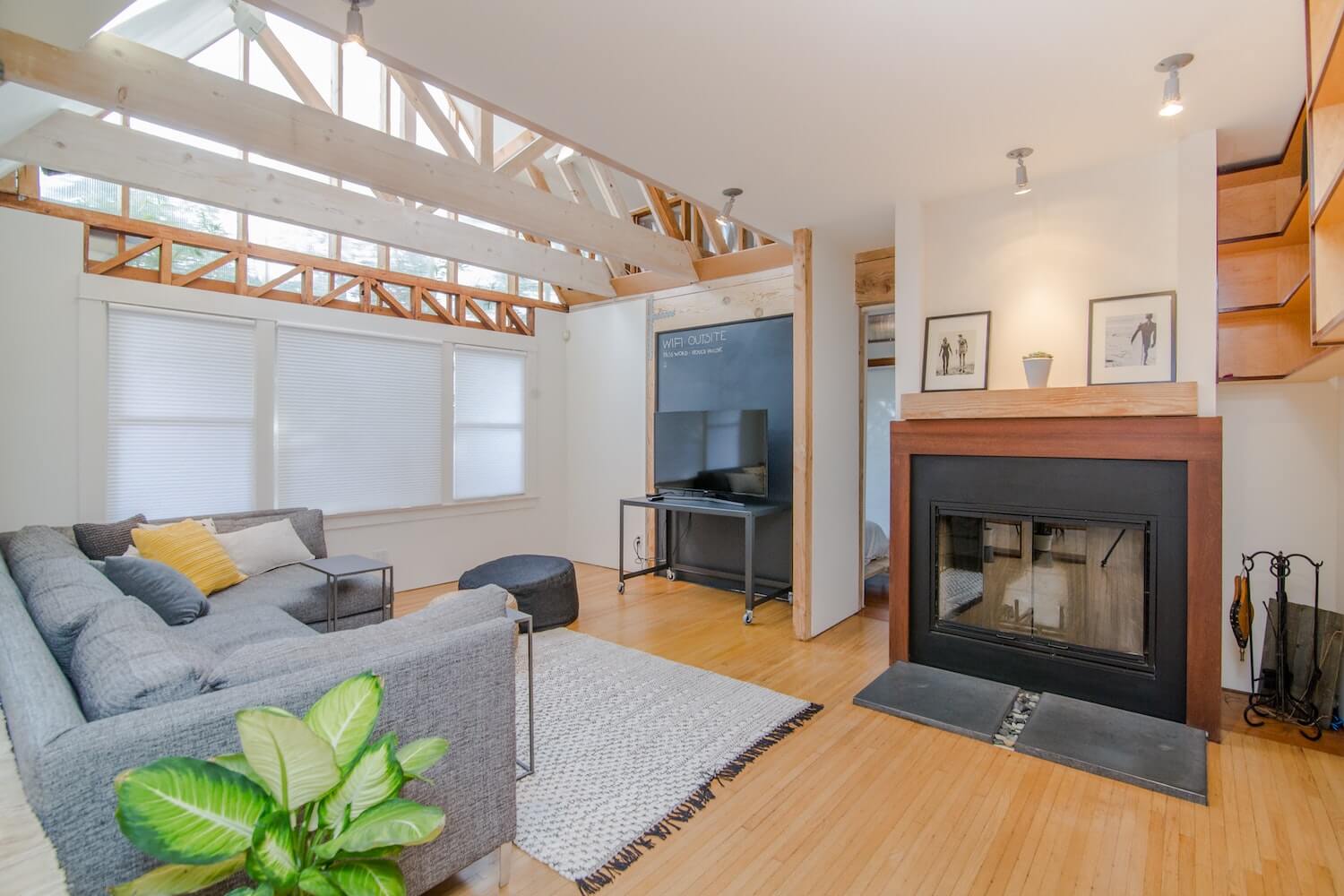 image © Outsite Co
Don't forget the exterior
This doesn't just mean the backyard and the garden, the house itself needs to be touched up as well. Let's be real, when was the last time you paid attention to your facade? Yeah, it's not something you regularly think about unless it gets really dirty or damaged by natural causes, But in actuality, the exterior of your house is just as important as the interior. You want to make it as aesthetically pleasing as you can, fix any holes, get rid of mold, and repaint the whole thing if needed! It'll make the whole property pop out and look fresh, and also the new paint job will look great on pictures! The exterior of your home is most likely going to be the first thing potential buyers see on the website, so you might want to grab their attention right away!
At the end of the day, as long as you have a plan and a reasonable budget in mind you can actually transform your home and make it perfect for selling! Just plan things out and prioritize, see what are the main selling points of your home and prioritize them! Little by little, you can easily bump up the price of your property in no time!
---