KAM Architects, an uprising name in architecture and interior design, unveils the breathtaking transformation of TA Apartment, a renovation project infused with an enchanting array of versatile gray shades.
The inspiration behind this renovation was to create an alluring and versatile ambiance, seamlessly adapting to changing design trends. With a careful selection of captivating gray shades, KAM Architects transformed the apartment into a space that exudes comfort while embracing an air of ease and refinement.
Upon first laying eyes on the empty apartment, the KAM Architects team envisioned an airy, free, and relaxed vibe that sets the tone for the entire design journey. Thoughtfully created open spaces in each corner ensure the apartment retains a sense of openness and freedom.
At the heart of TA Apartment's style lies the signature dining table, a true marvel crafted from Vanilla Onyx marble and black glass. This exquisite piece showcases the team's dedication to selecting the finest materials that perfectly complement the overall feel.
The apartment's design harmoniously weaves duality and contrast, with circular shapes adorning mirrors and paintings, balanced by angular shapes found in tables and the setup. This artistic approach adds depth and a well-crafted symmetry between form and function.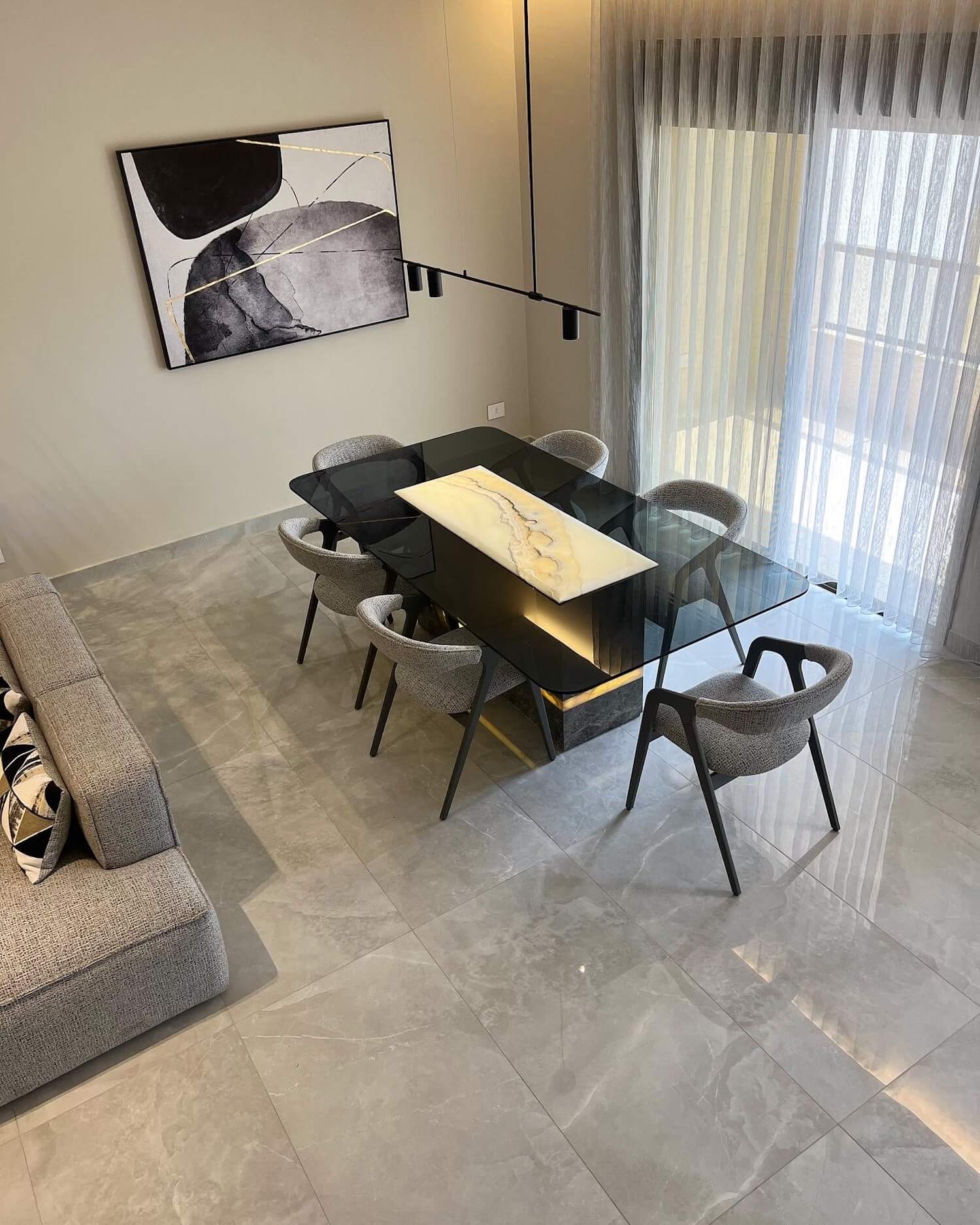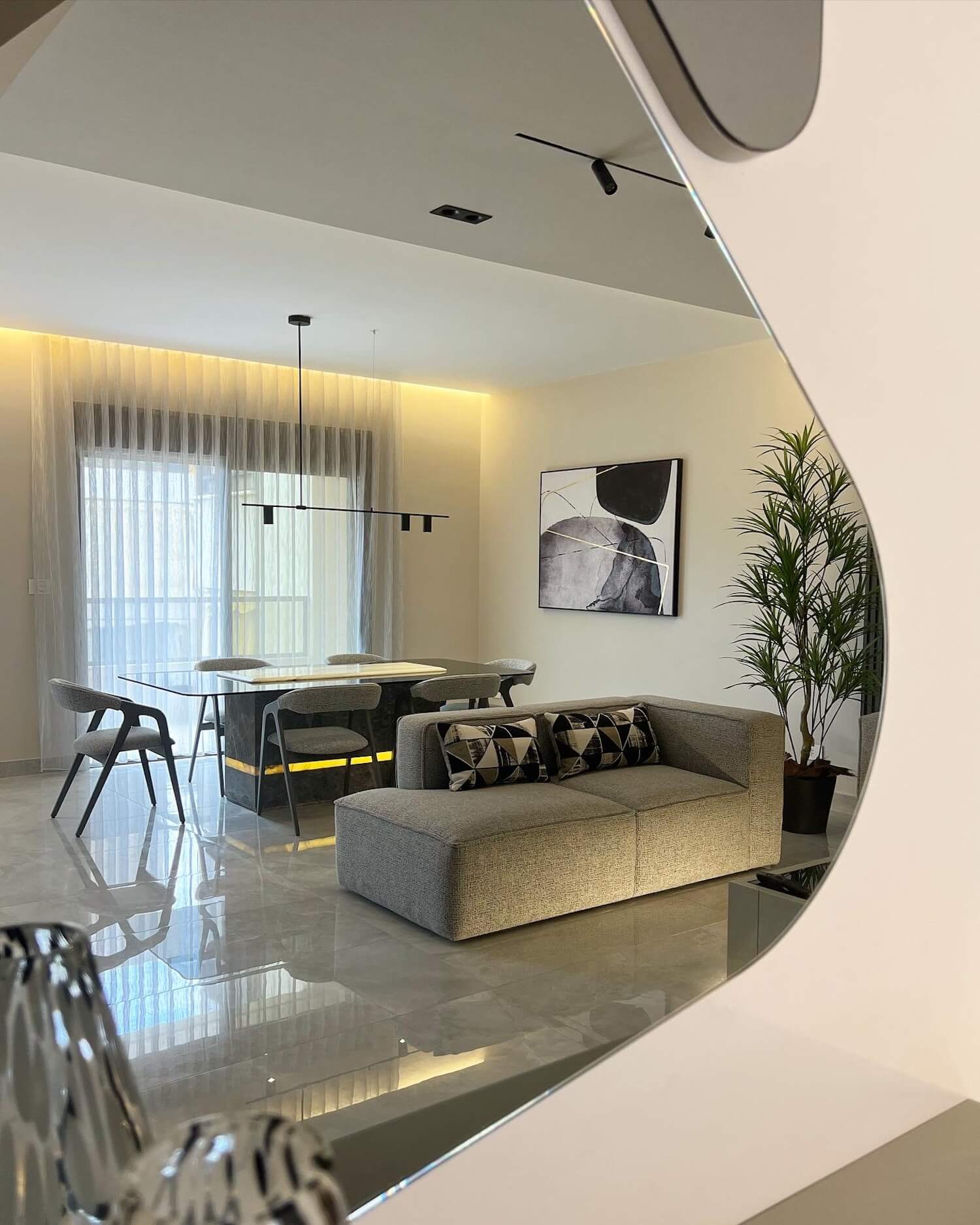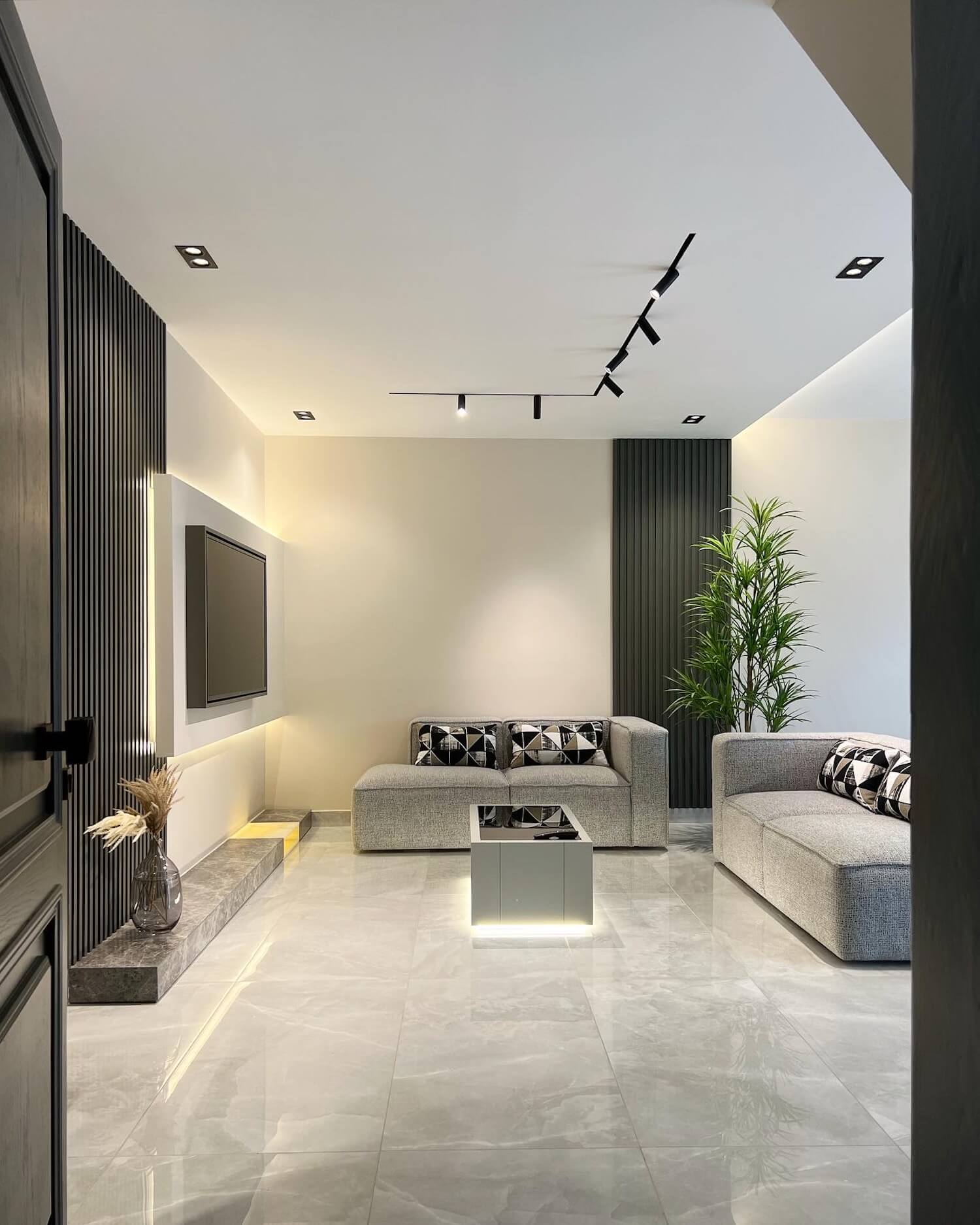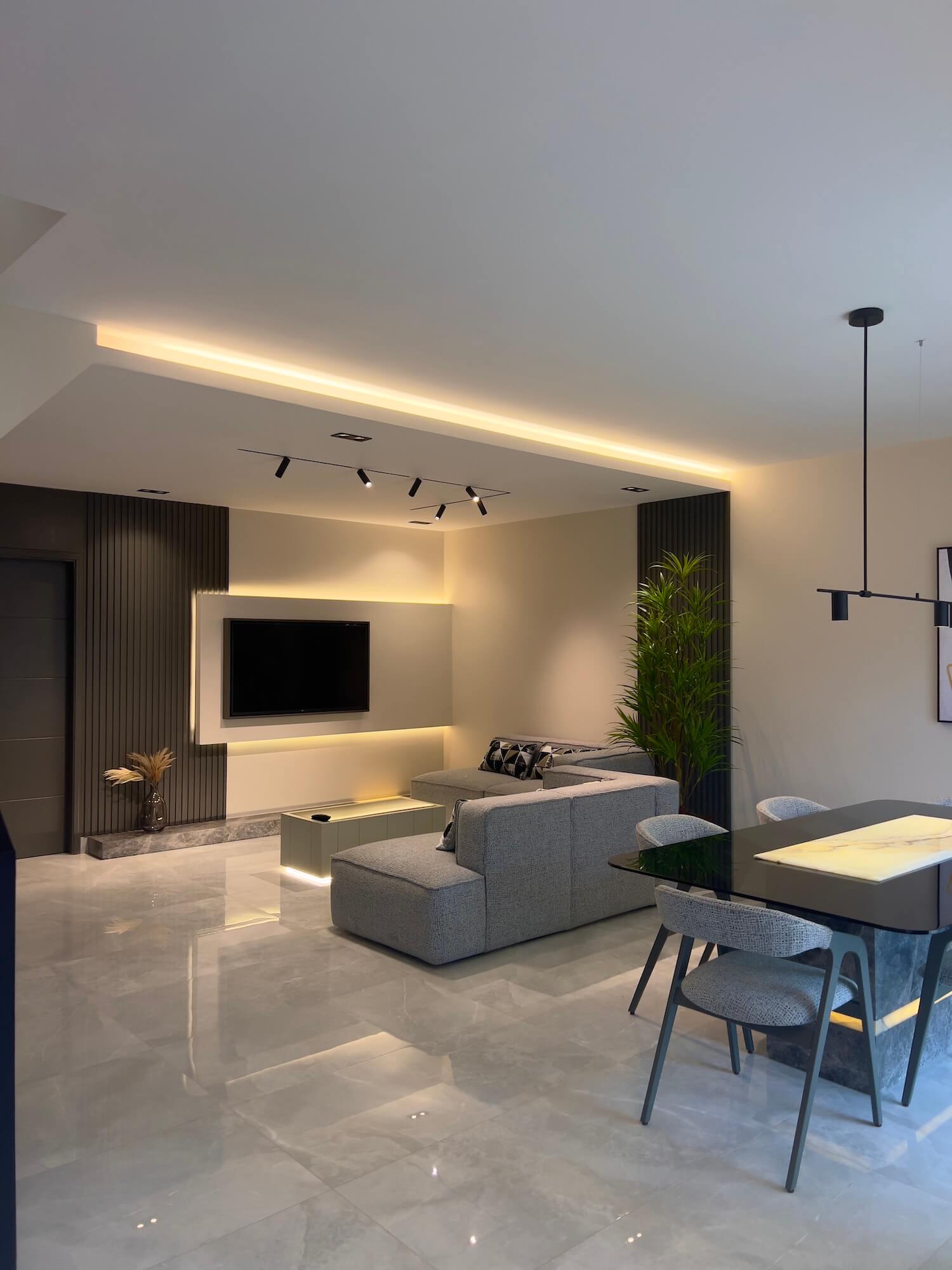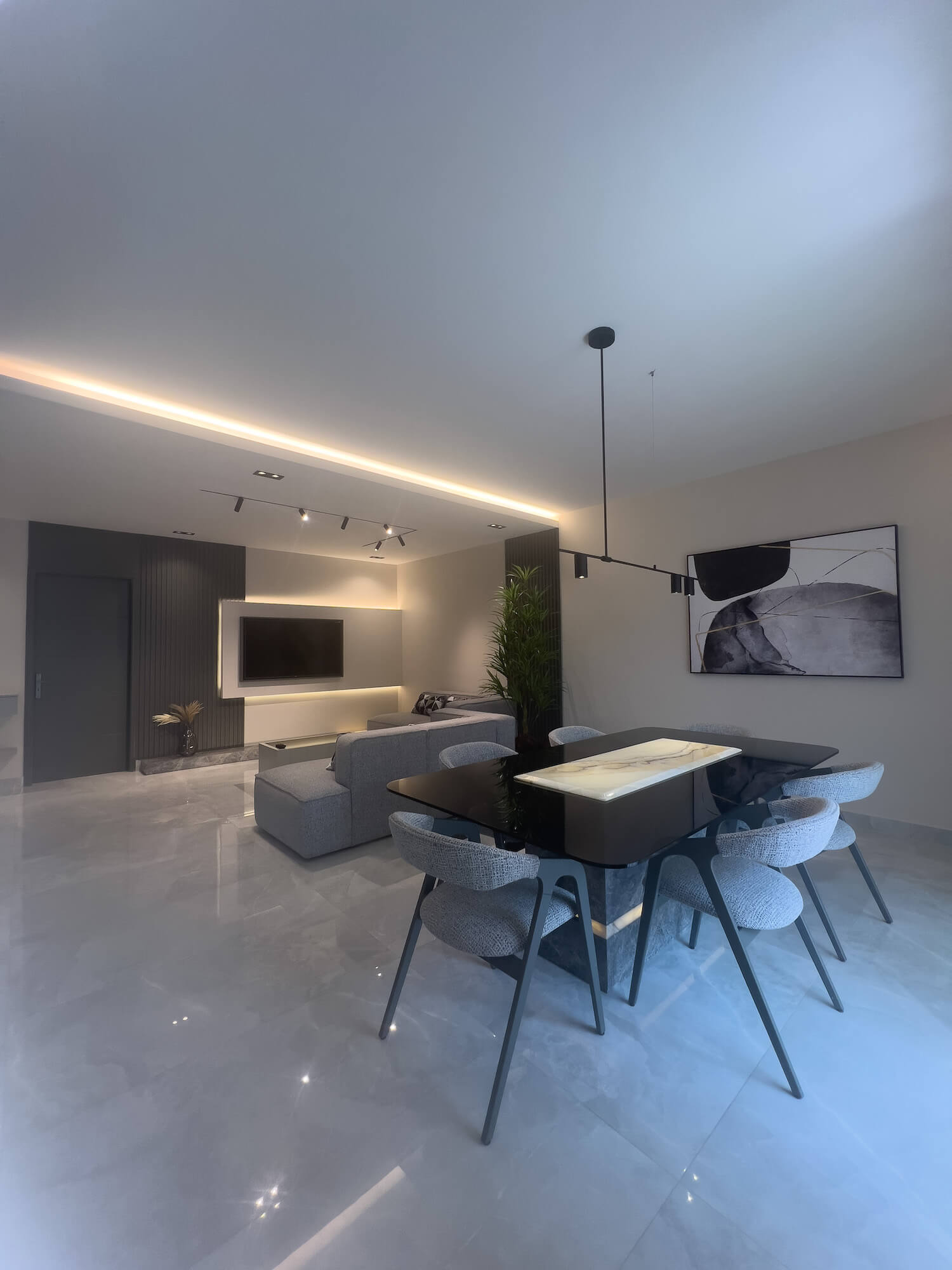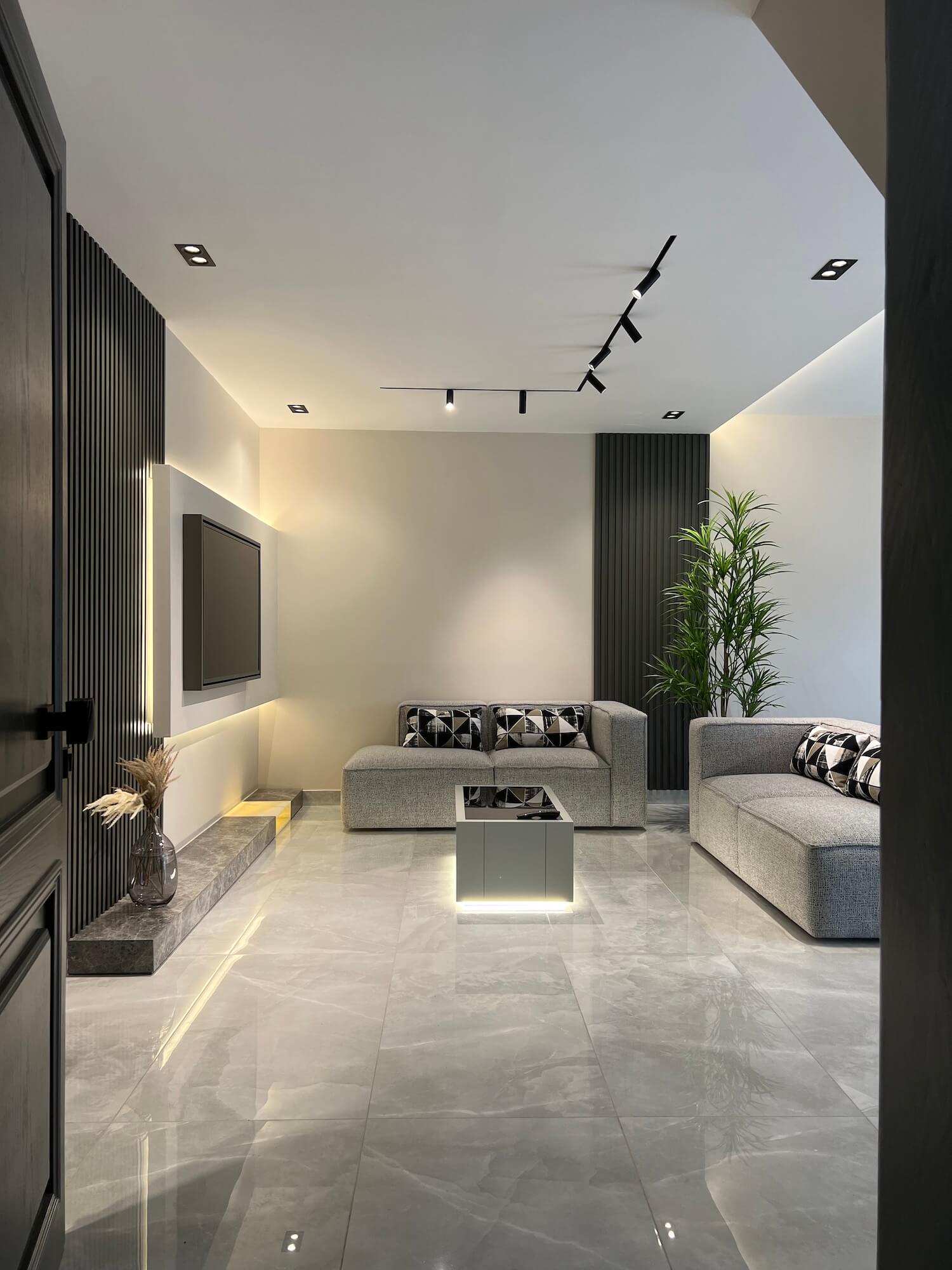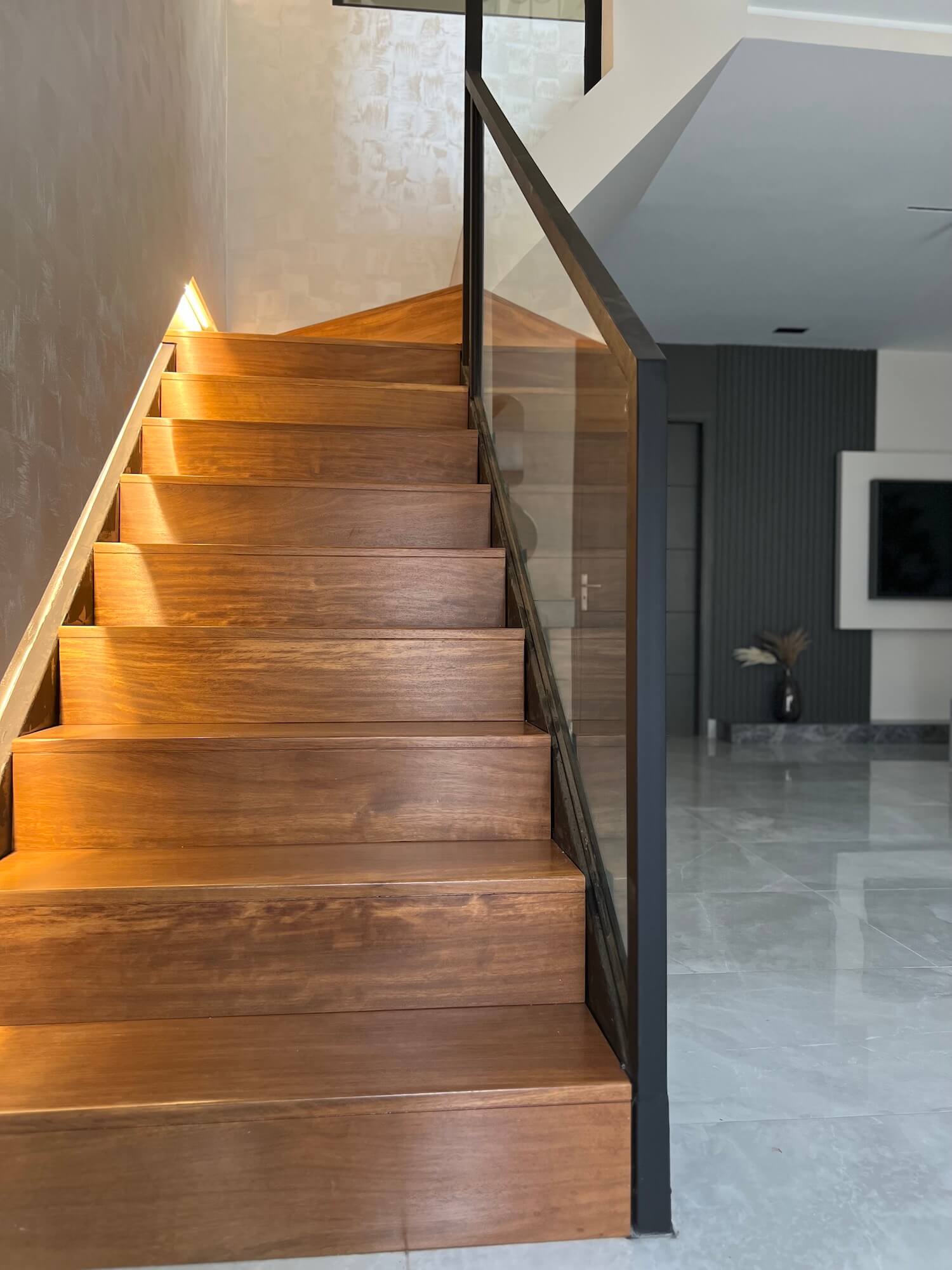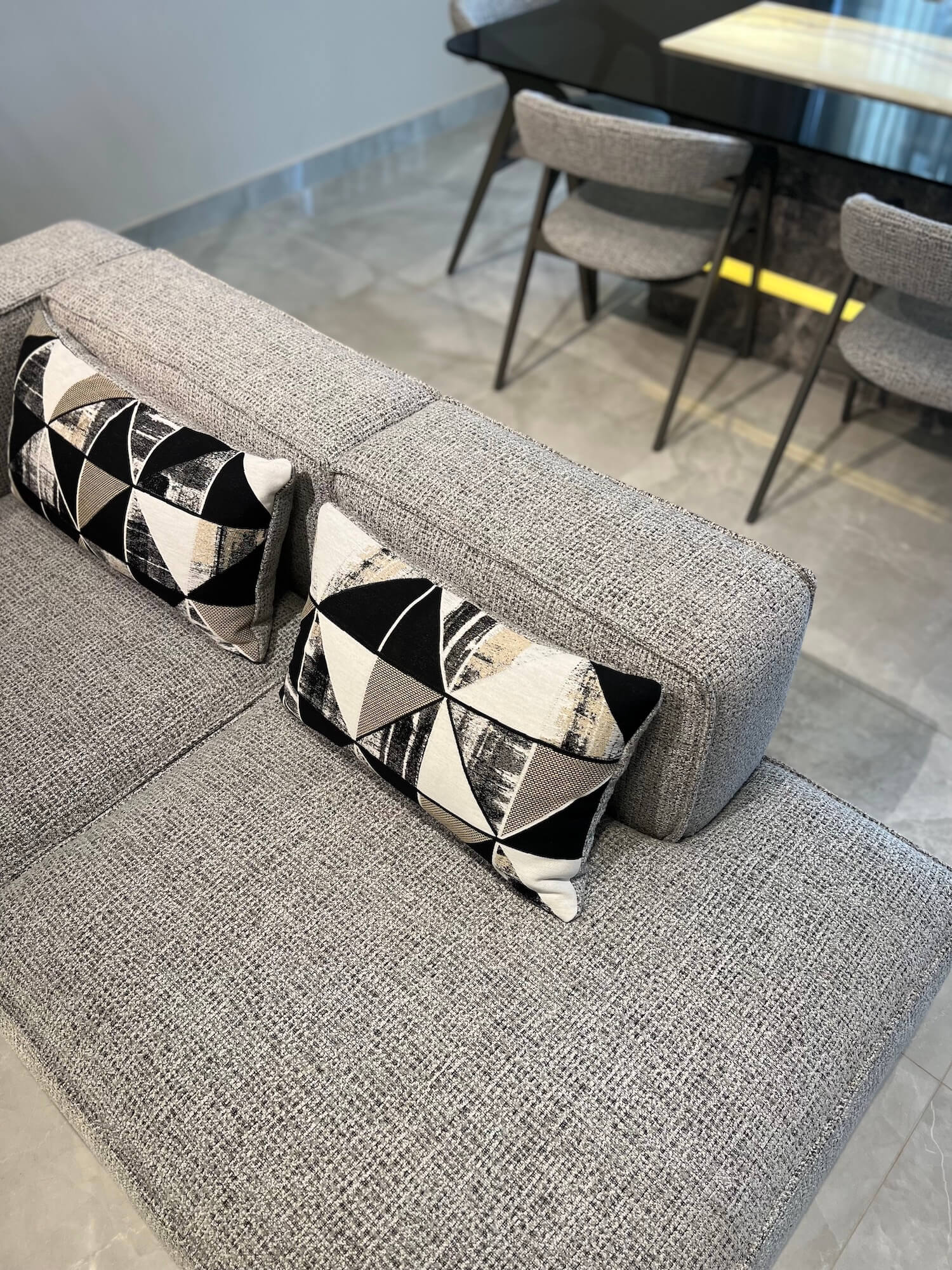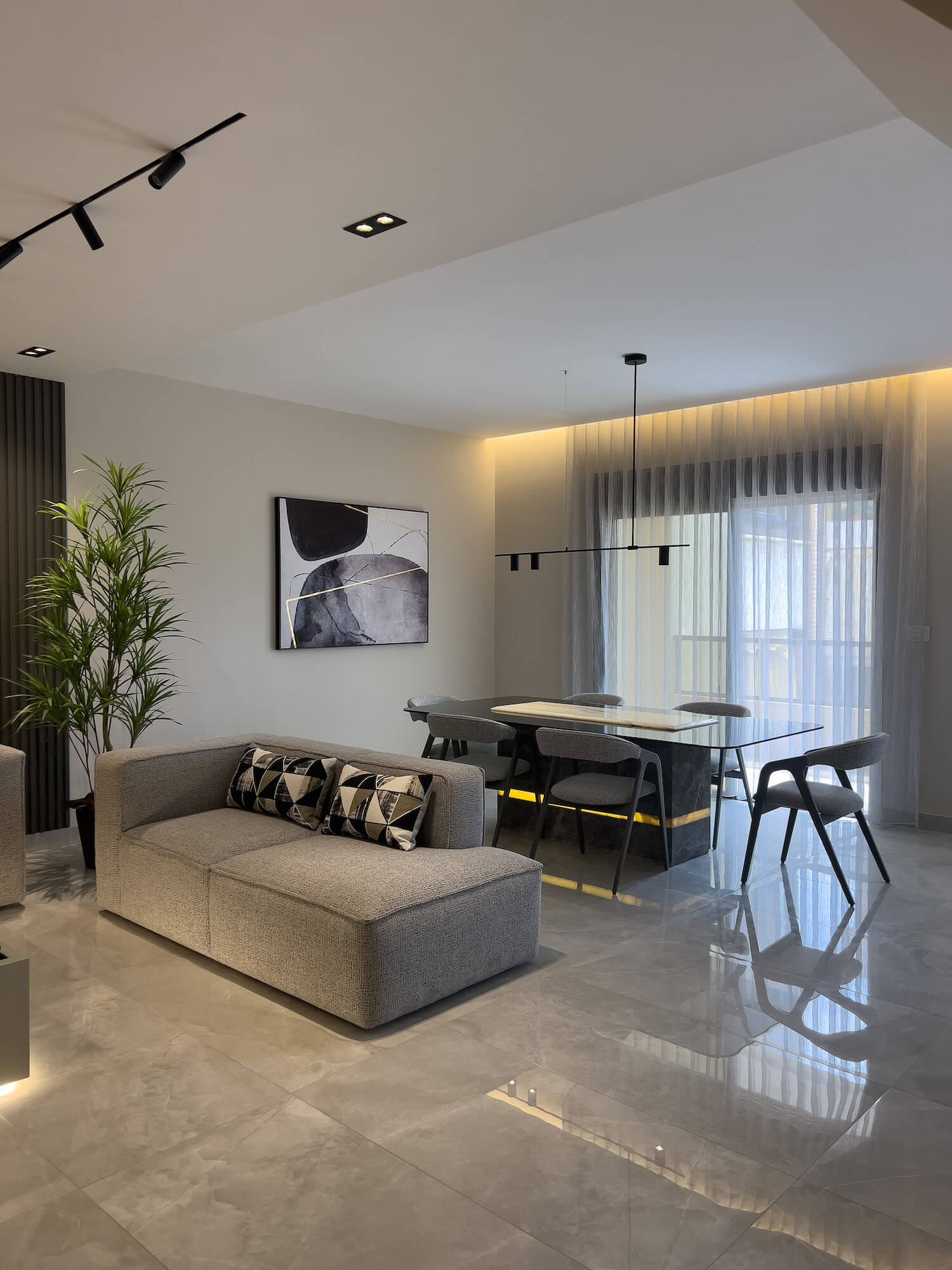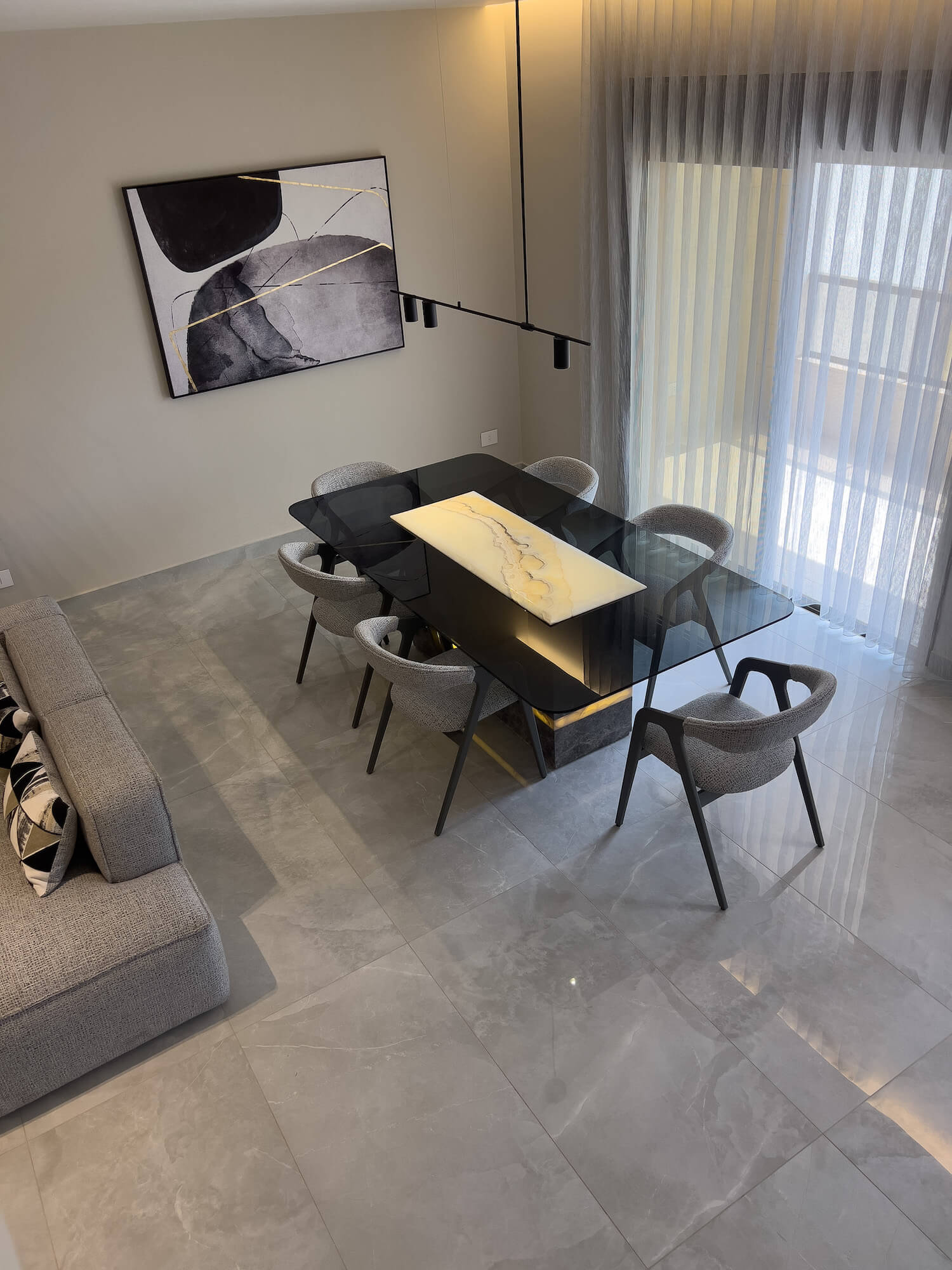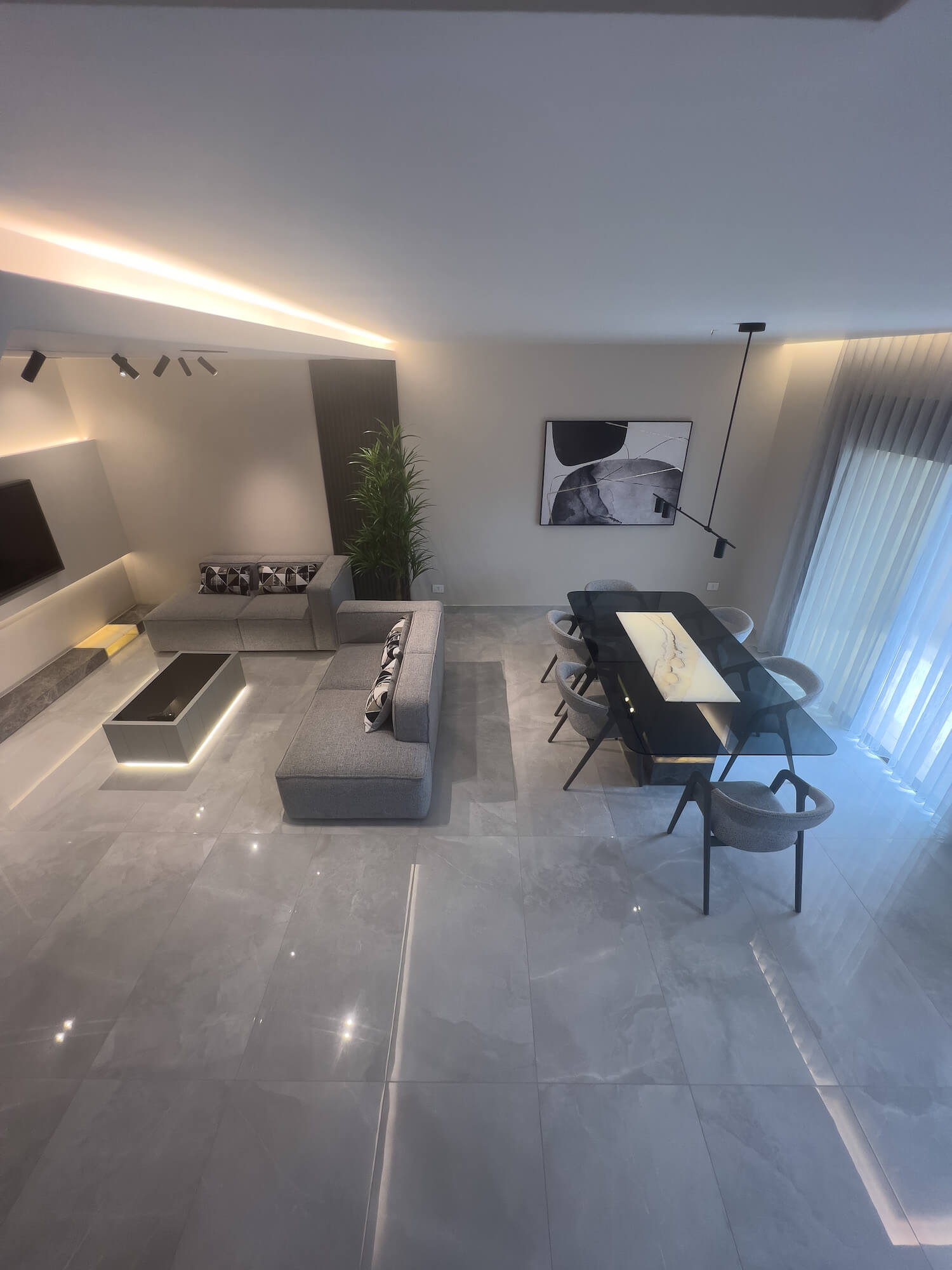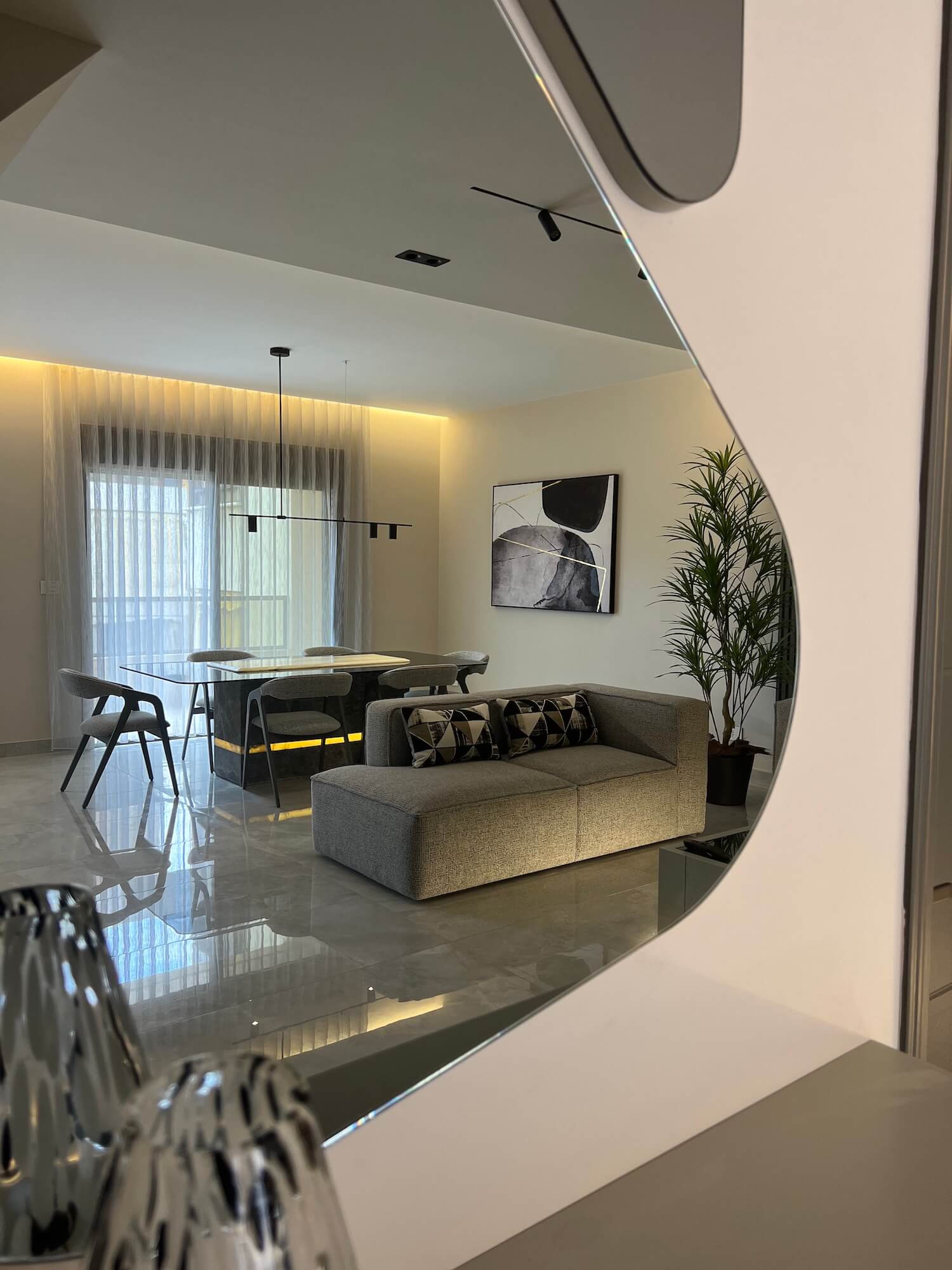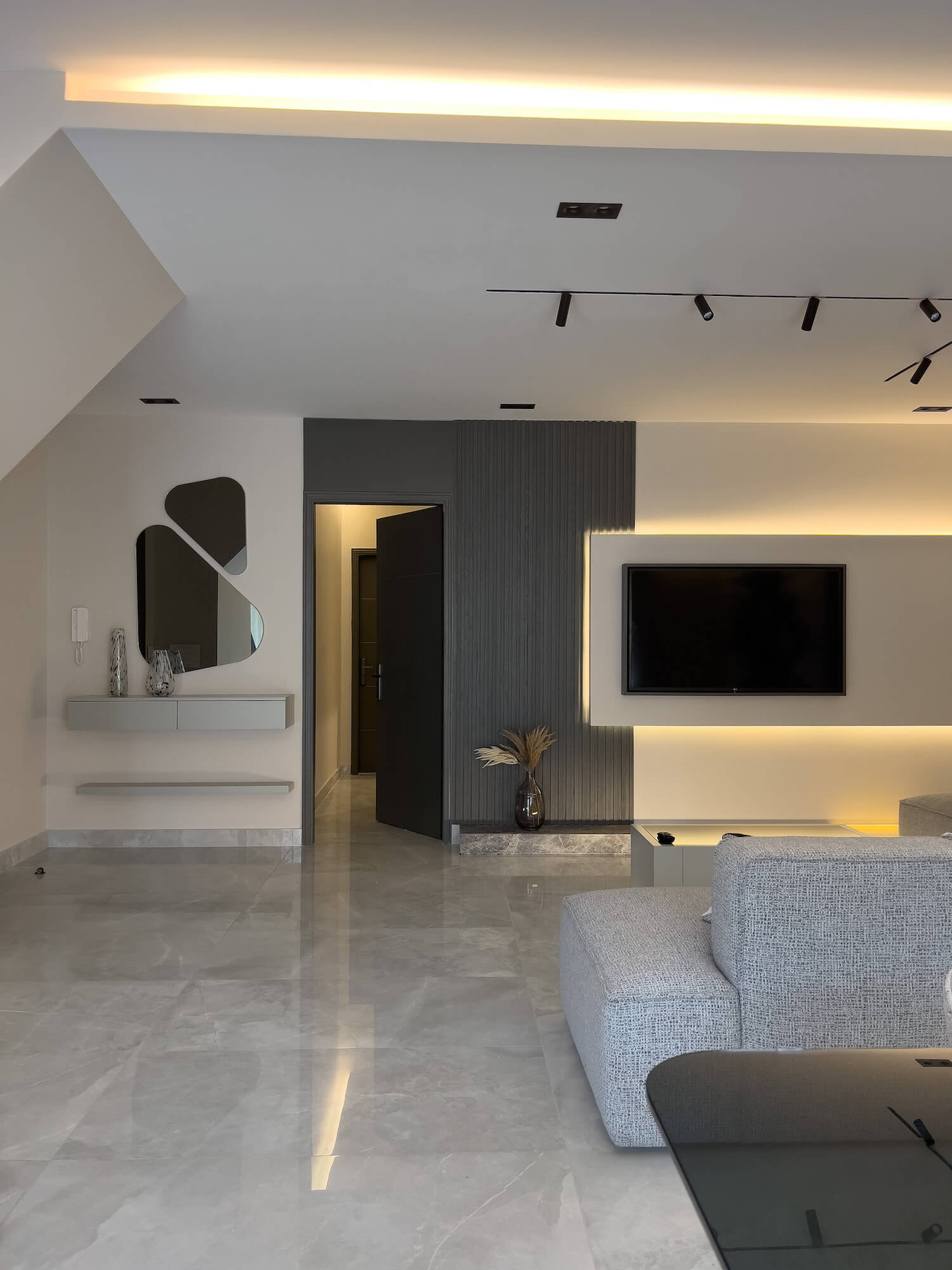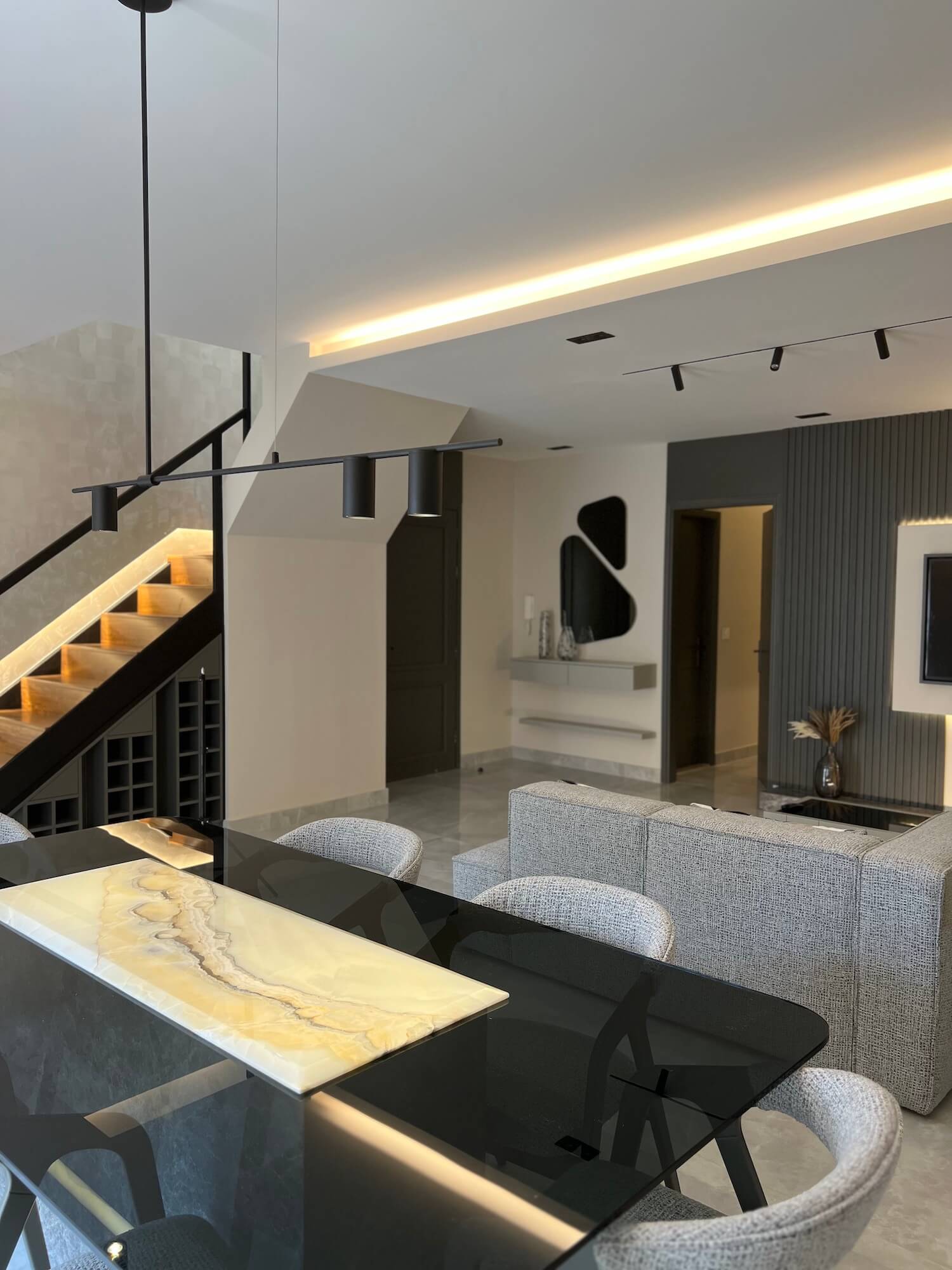 About KAM Architects
Established in 2020, KAM Architects was born out of a deep-rooted passion for architectural excellence and a desire to redefine luxury living. The company quickly made its mark by undertaking significant projects that showcased its commitment to innovation and meticulous craftsmanship. With a growing portfolio, KAM Architects have undertaken the design phase for twelve notable projects and successfully completed five projects from design to construction, demonstrating their dedication to bringing unique visions to life.
---