Alena Yudina Design: This apartment is a very calm space. It overlooks the landscape and in order to preserve this potential, a tranquil design with a sense of proportion was needed. Planning of the apartment is simple and logical, designed for two. Total meterage is 160 meters.
In the main part there are traditionally located entrance lobby, living room, kitchen and a study. They can work among each other like united space and complete each other. Their borders are conventional. Kitchen is separated from the cabinet with the help of its own modules. For airiness door compartments were made of glass, there is minimum number of doors. In the living room the main "sign of attention" is landscape outside the window. It tamed the client and gave an impulse to buy the apartment. Huge windows let the garden inside and it looks like a big beautifull photo on the wall. Furniture of simple shapes is placed as much as possible so as to launch the "desired air" and open the panorama. This was the main condition of the customer and the priority aspiration in interior design.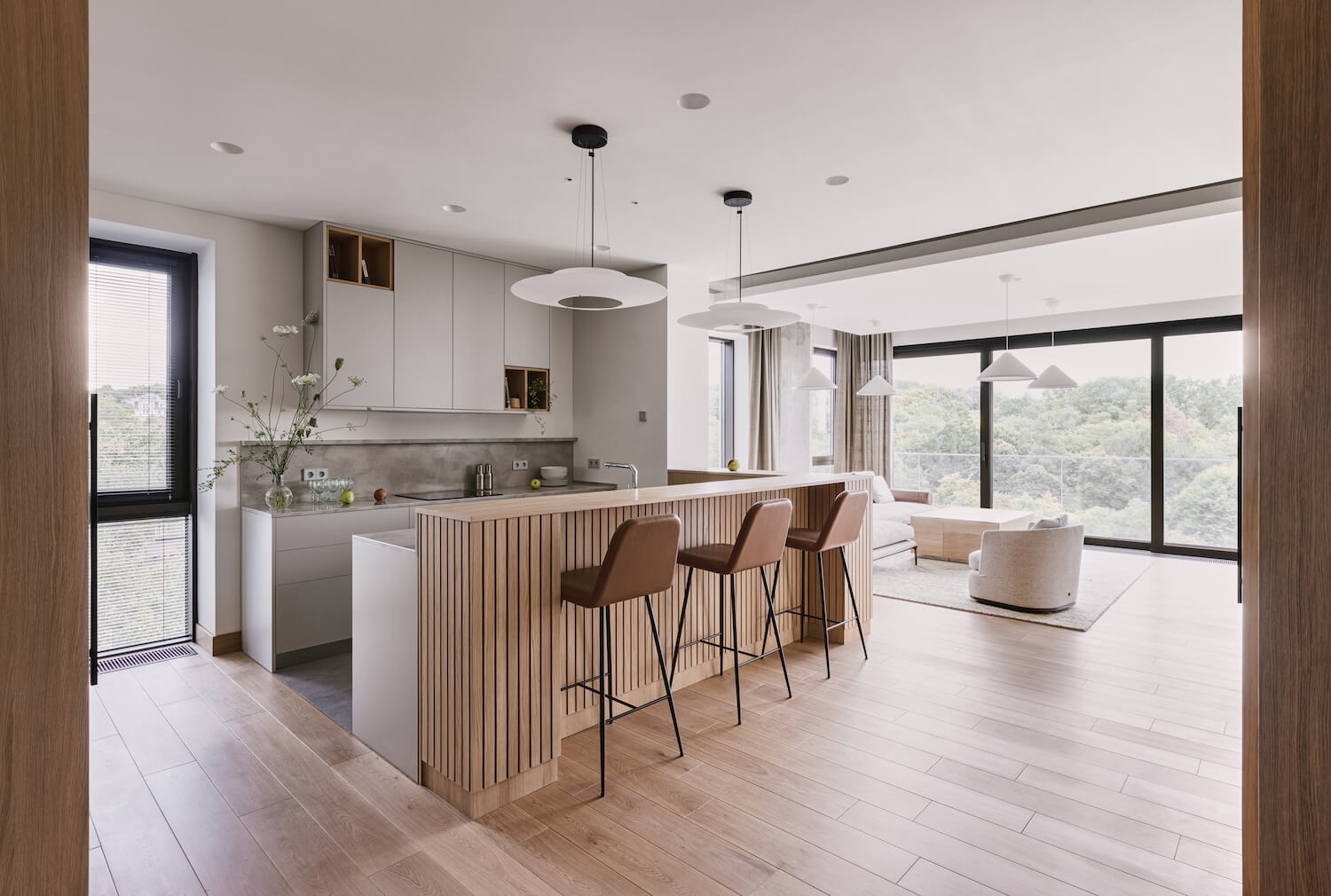 image © Andrey Avdeenko
In the yard near the house some apple trees are growing. As a course, it was decided to use the photos of the apple trees of the same area in the interior. So exterior has its continuation in the interior – in the series of photos of the Kiev's photographer Vitalick Mel`nikov.
There are not many of the decorations in the apartment, all of the decorations are quiet and unobtrusive. Private zone is a separate block. Here also one space flows into another, moving the compartments it is easy to combine everything and make it all into one space. Such flowage helps to avoid corridors and preserves the net room area.
To keep the area clean, without the trace of the cold remoteness, calm and free – leather, wood, colors of nature have balanced stainless steel, smooth quartzite, glass, concrete. Choice of the materials is a task of prime importance in designing of the interior. For giving more integrity to the project it was limited in materials.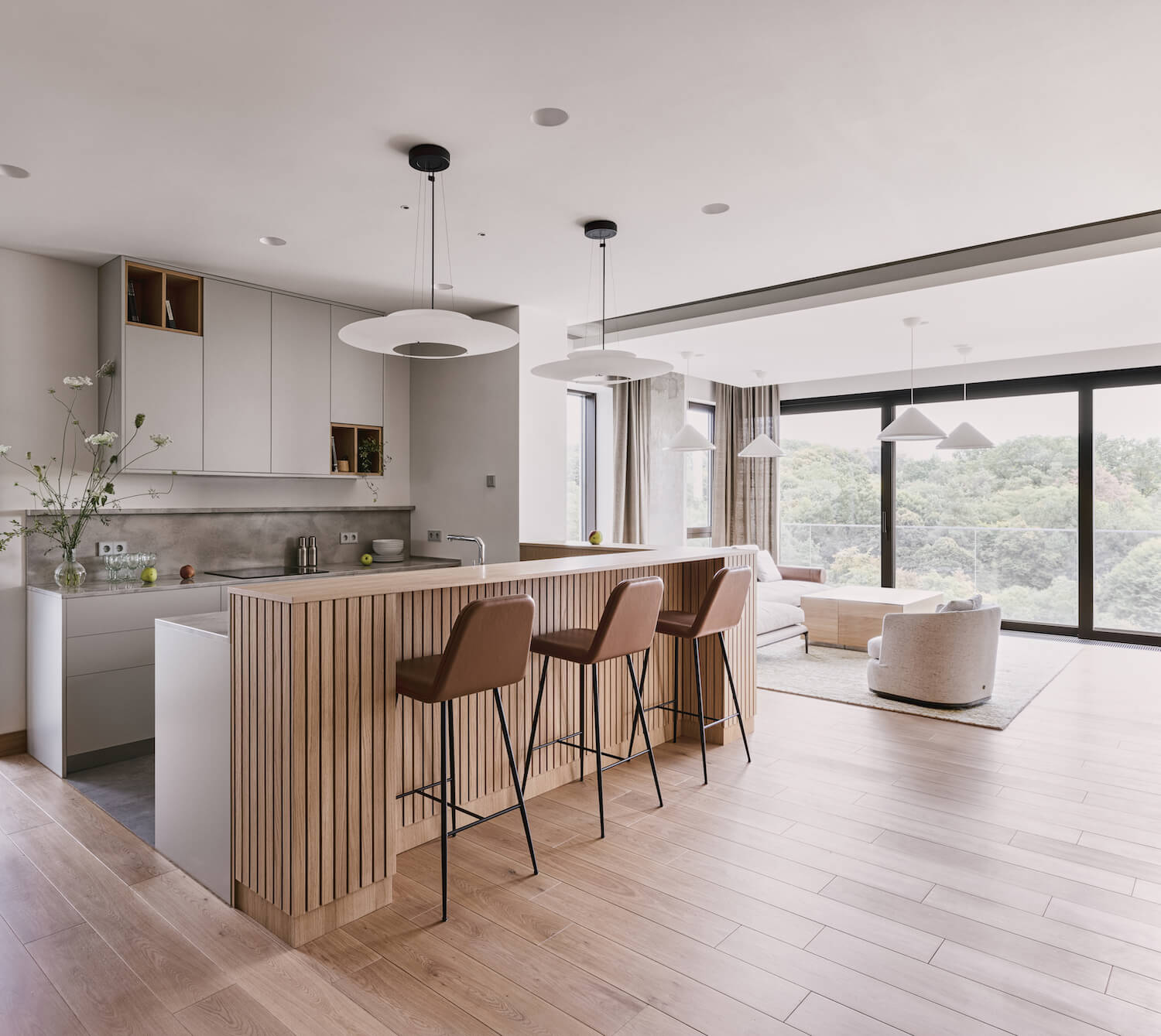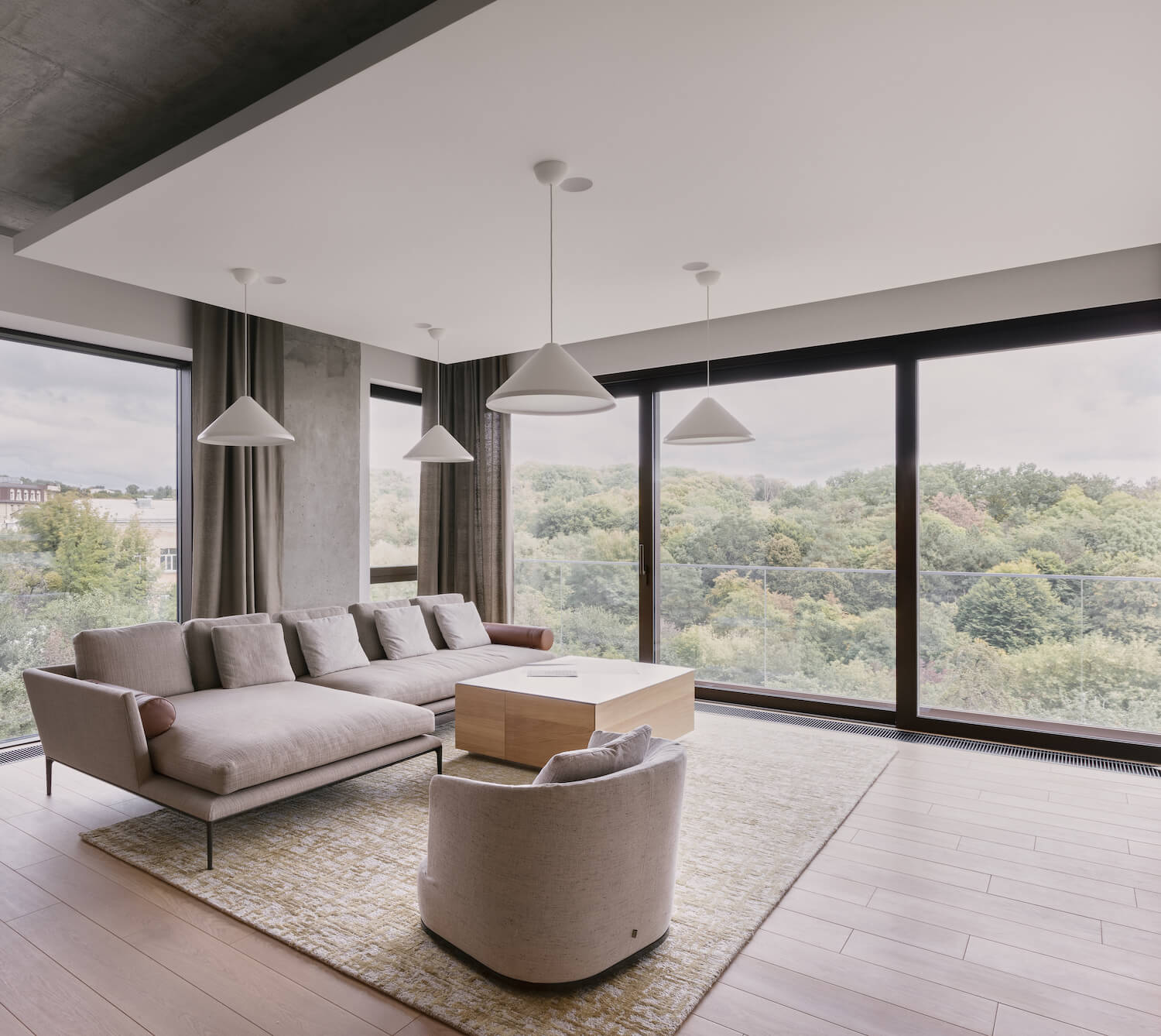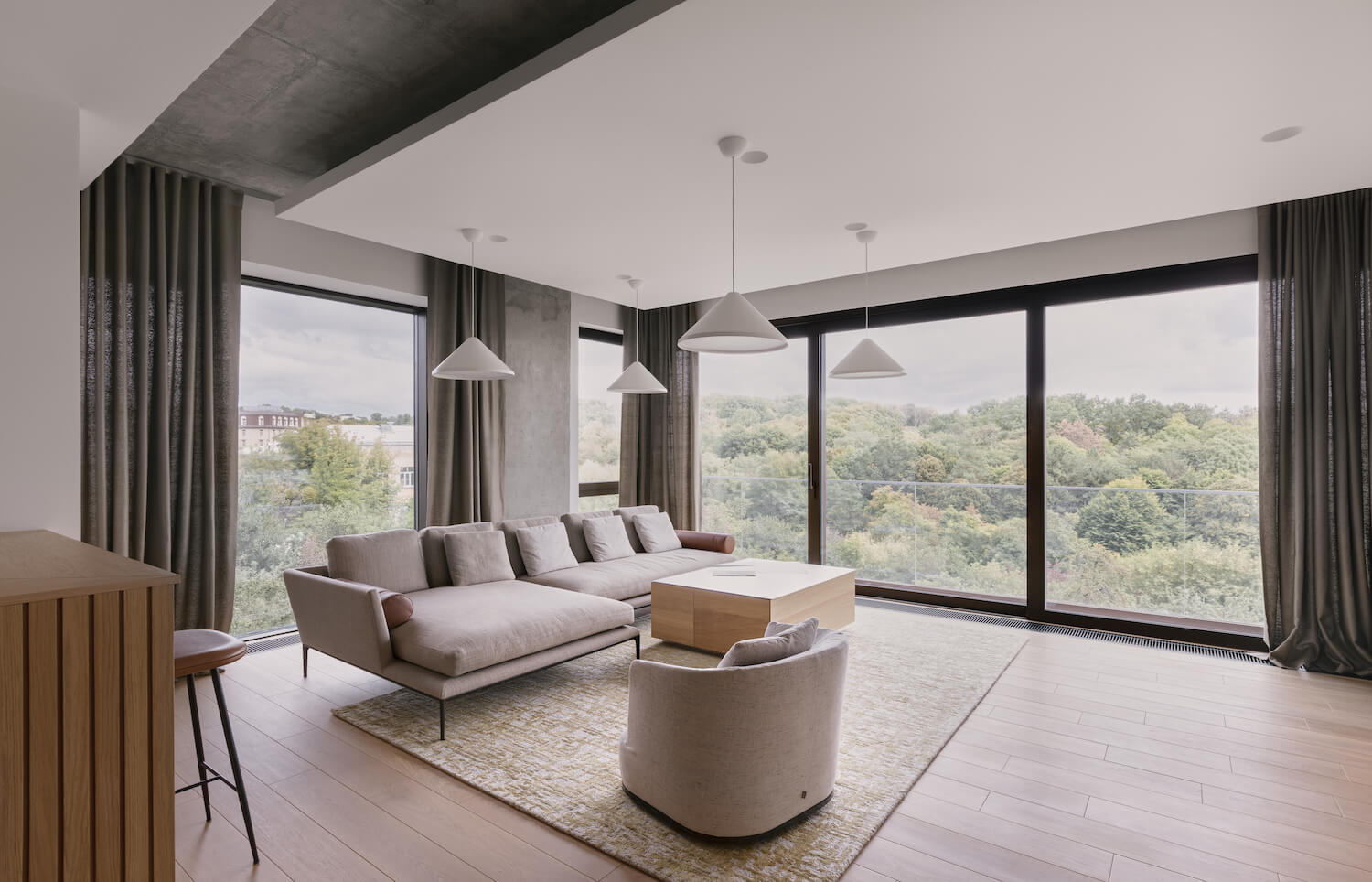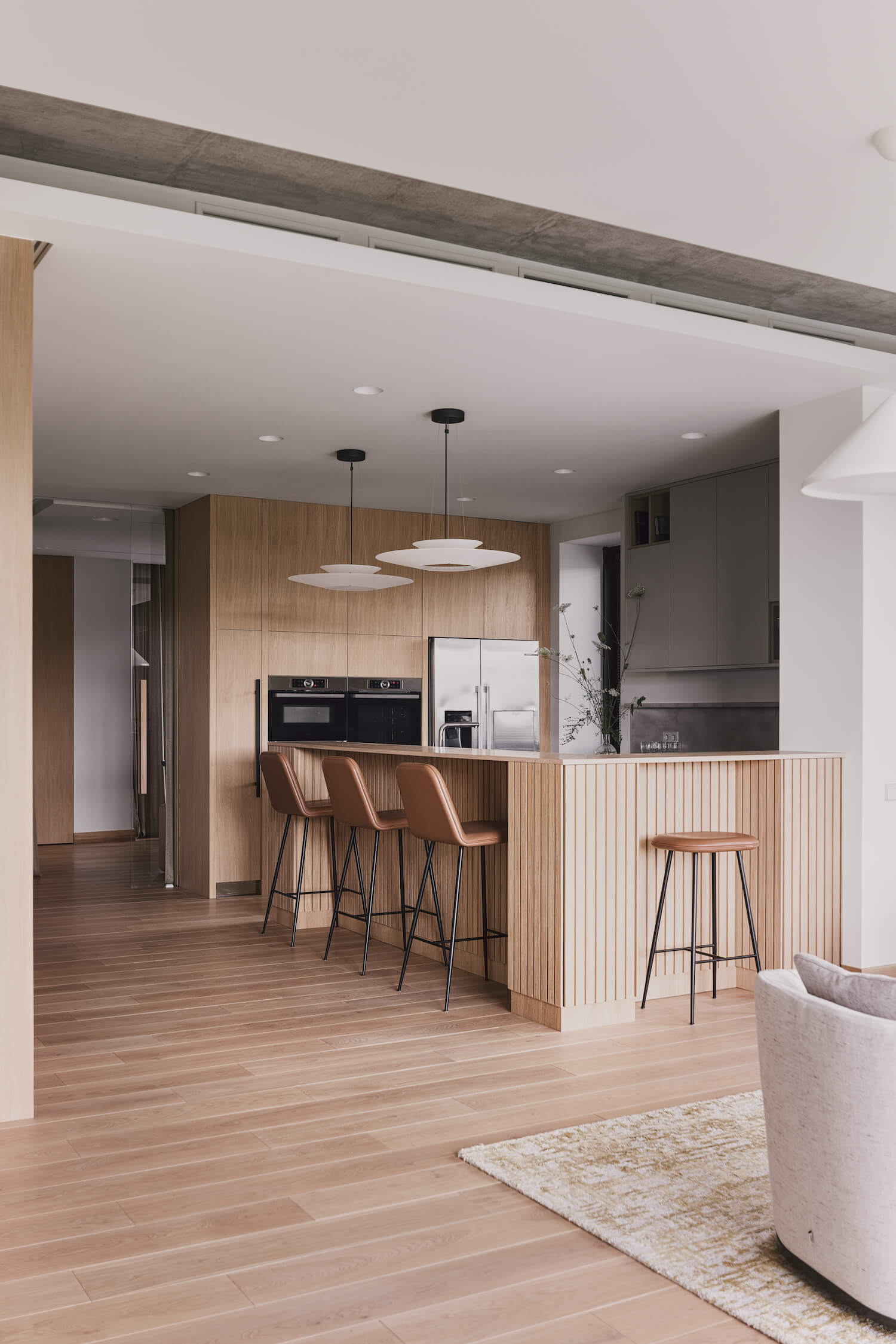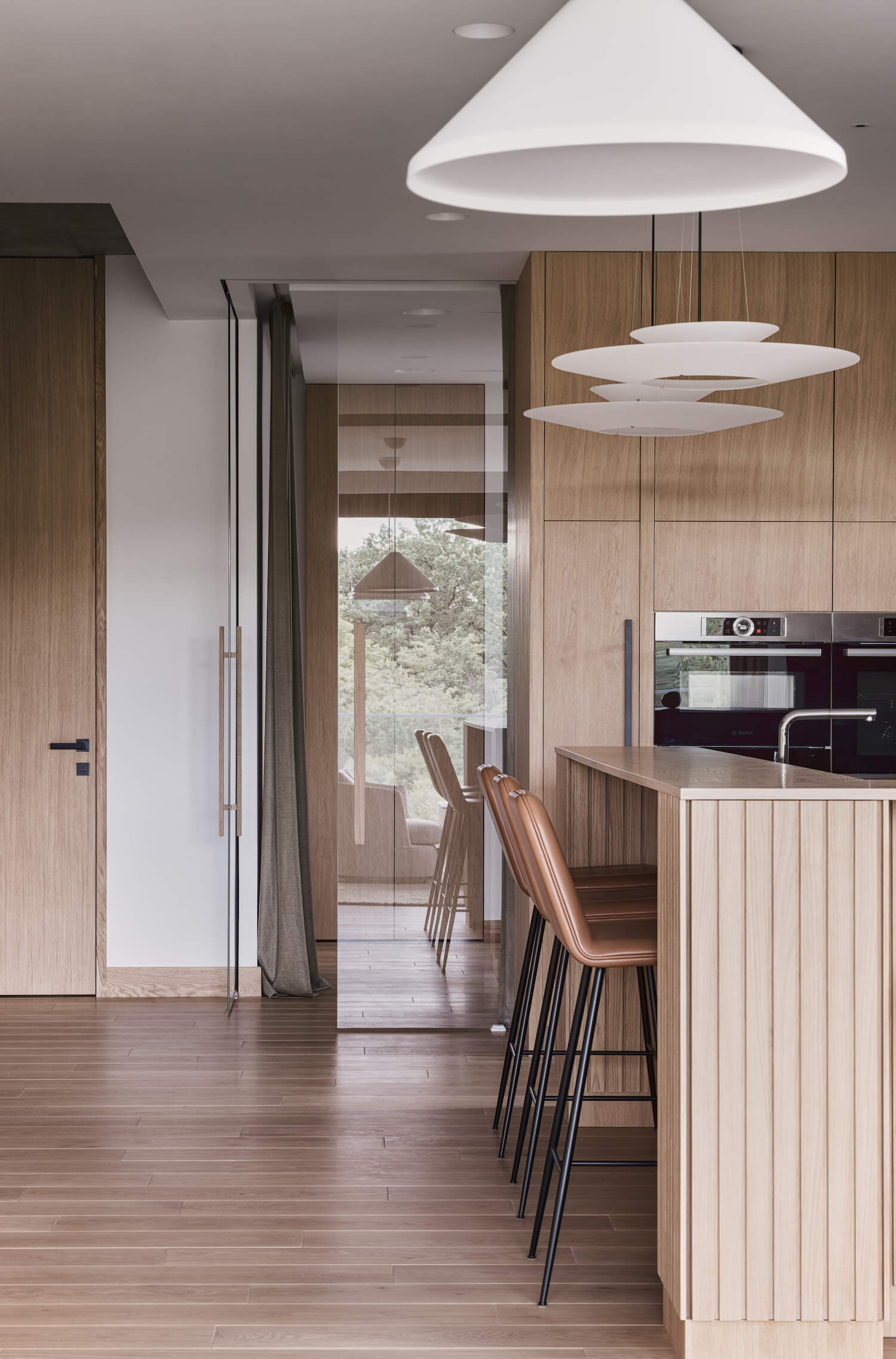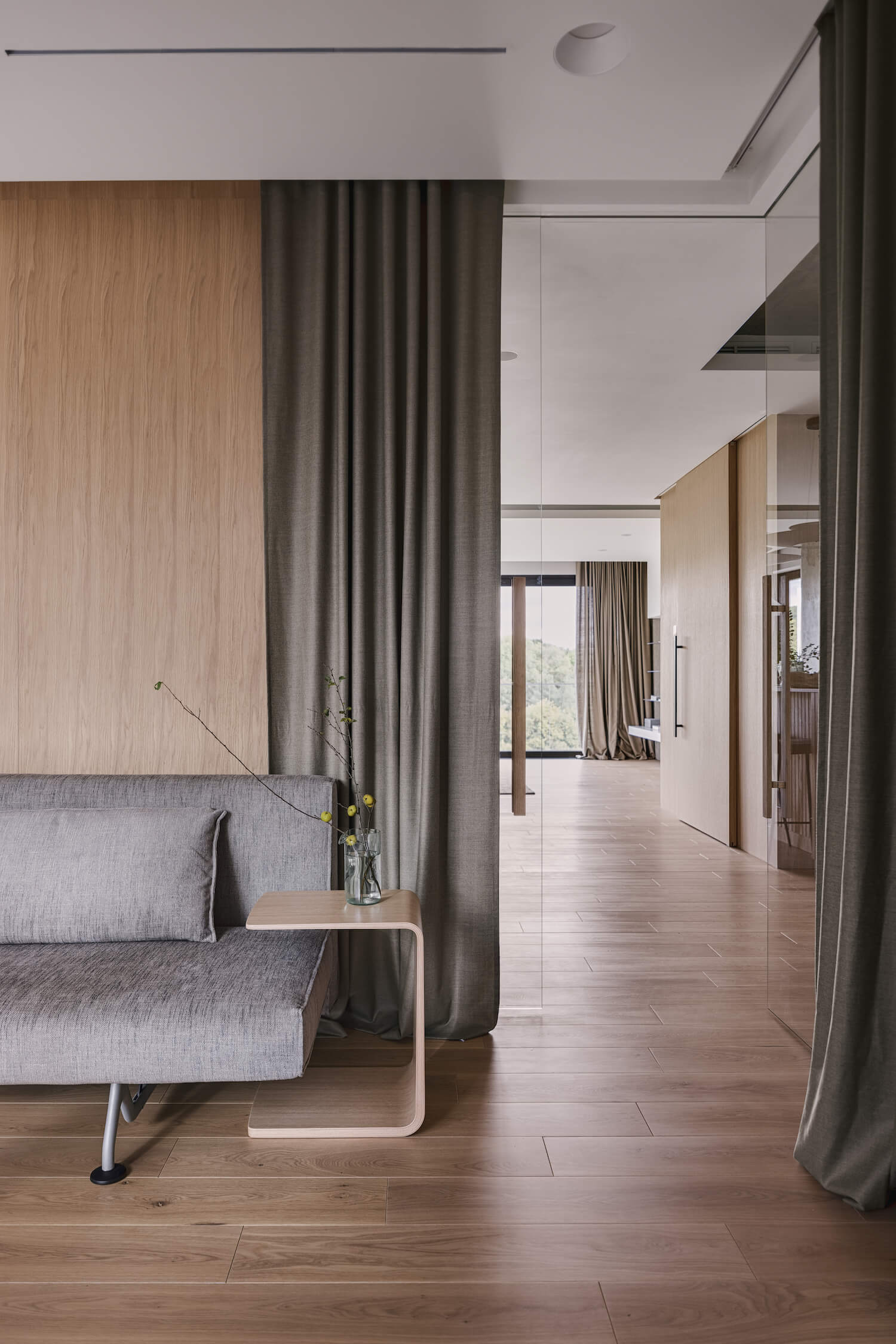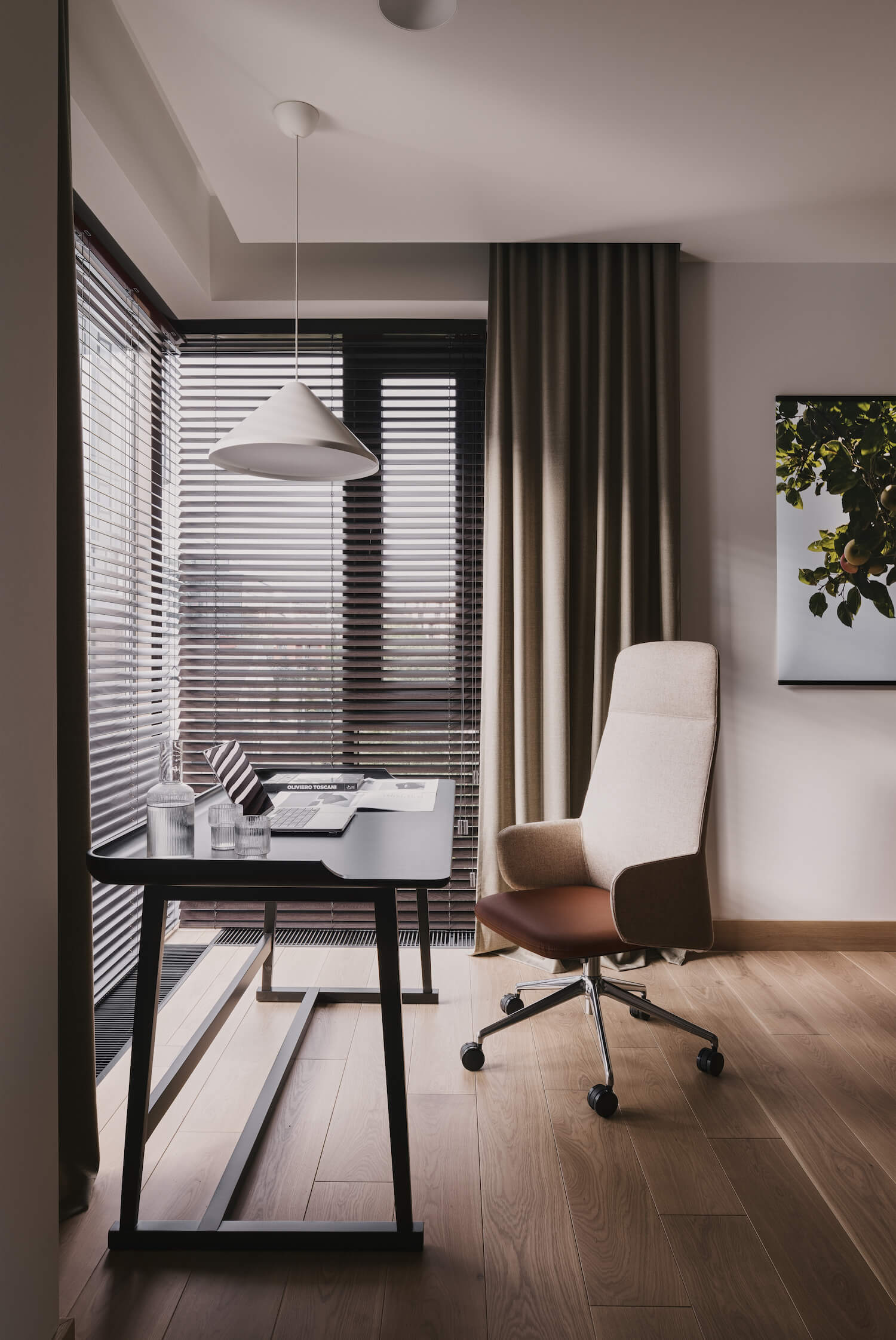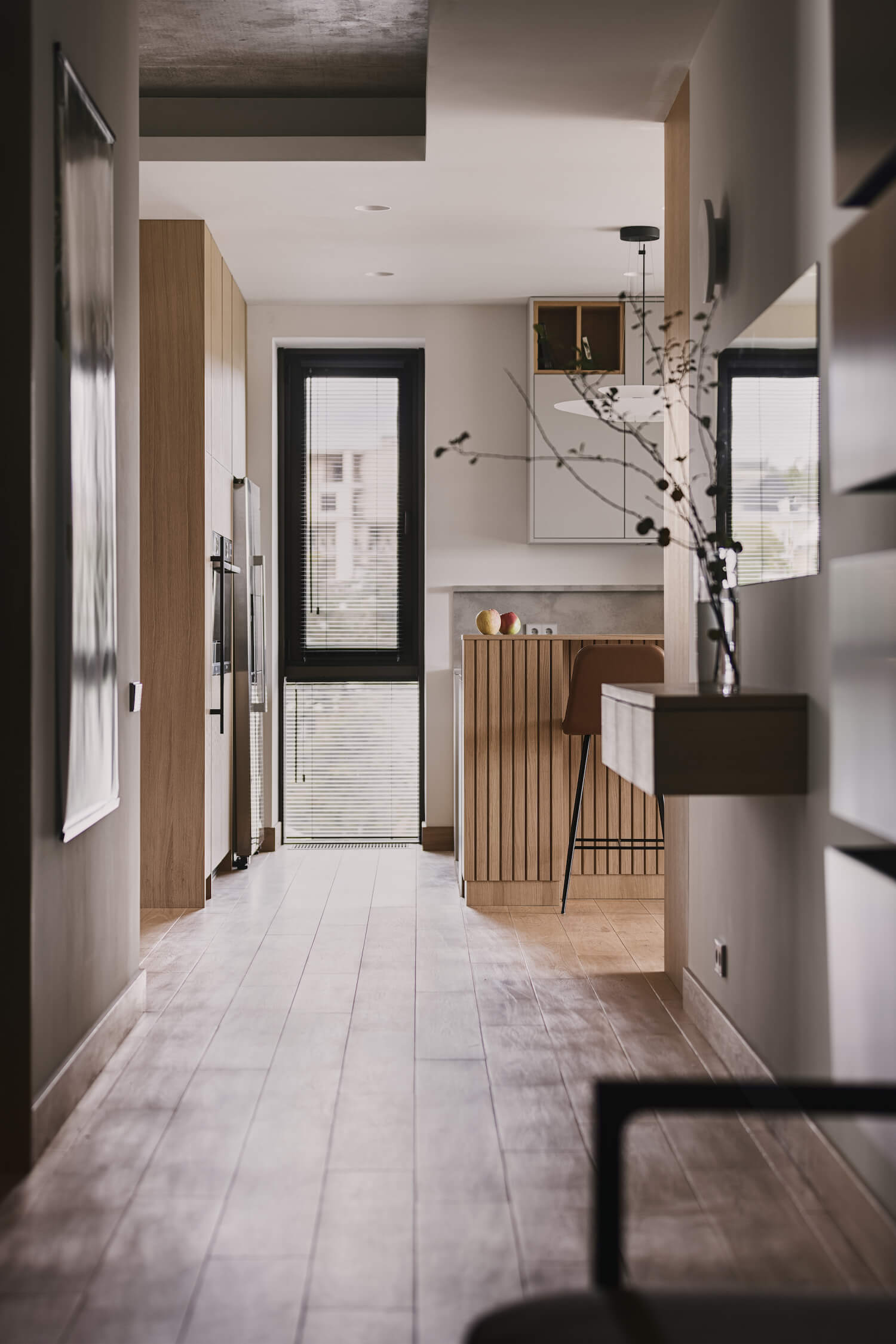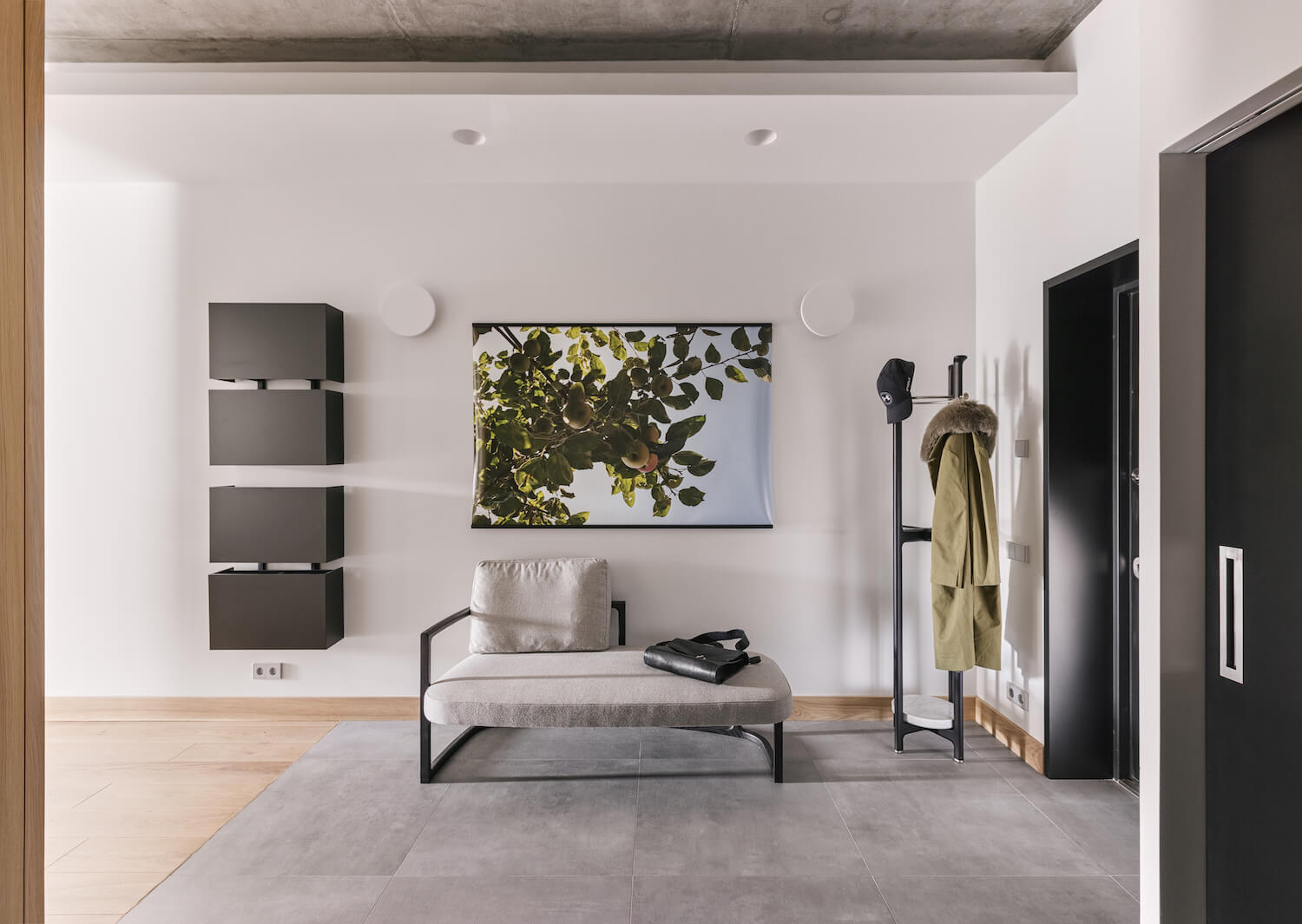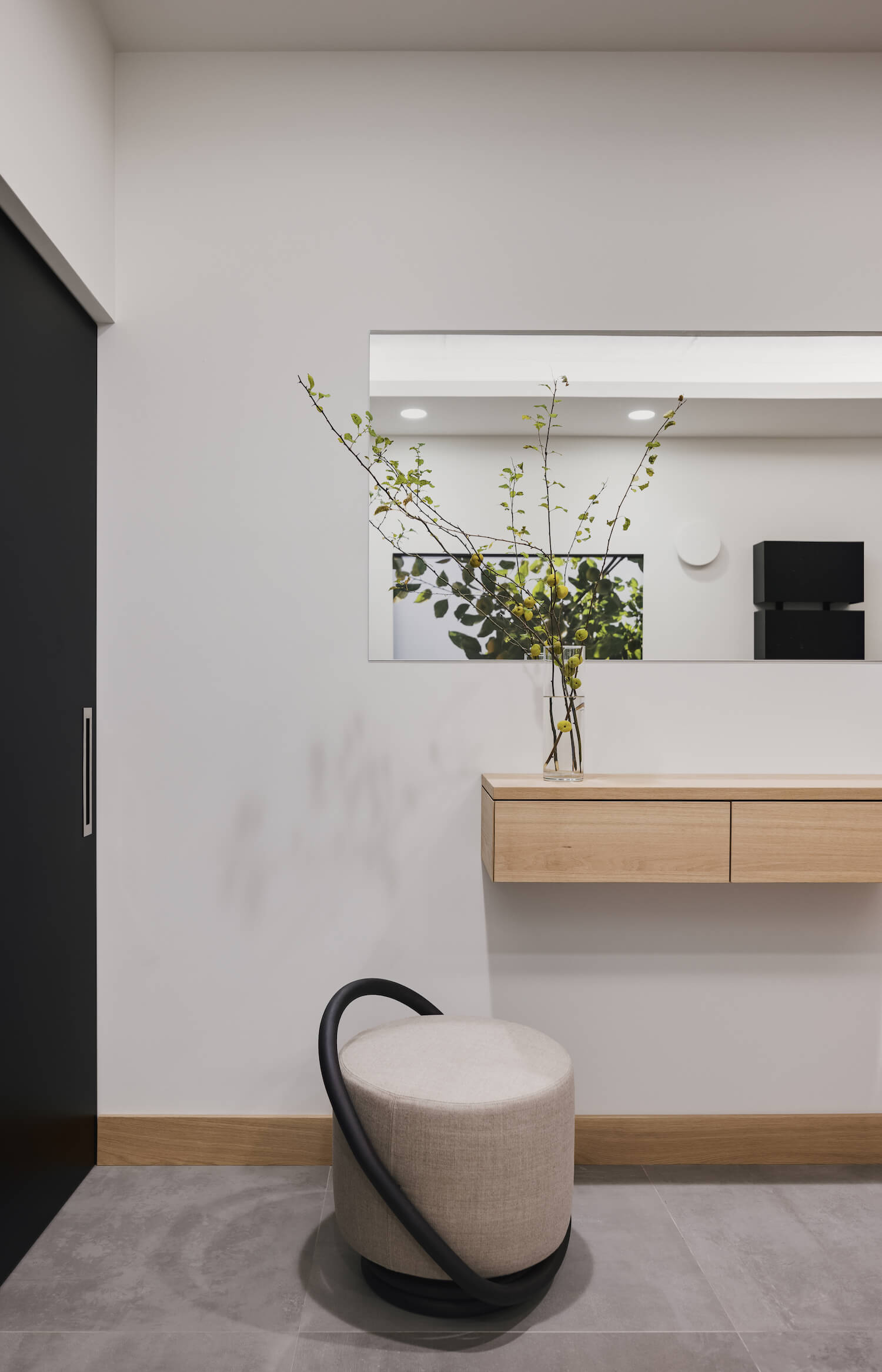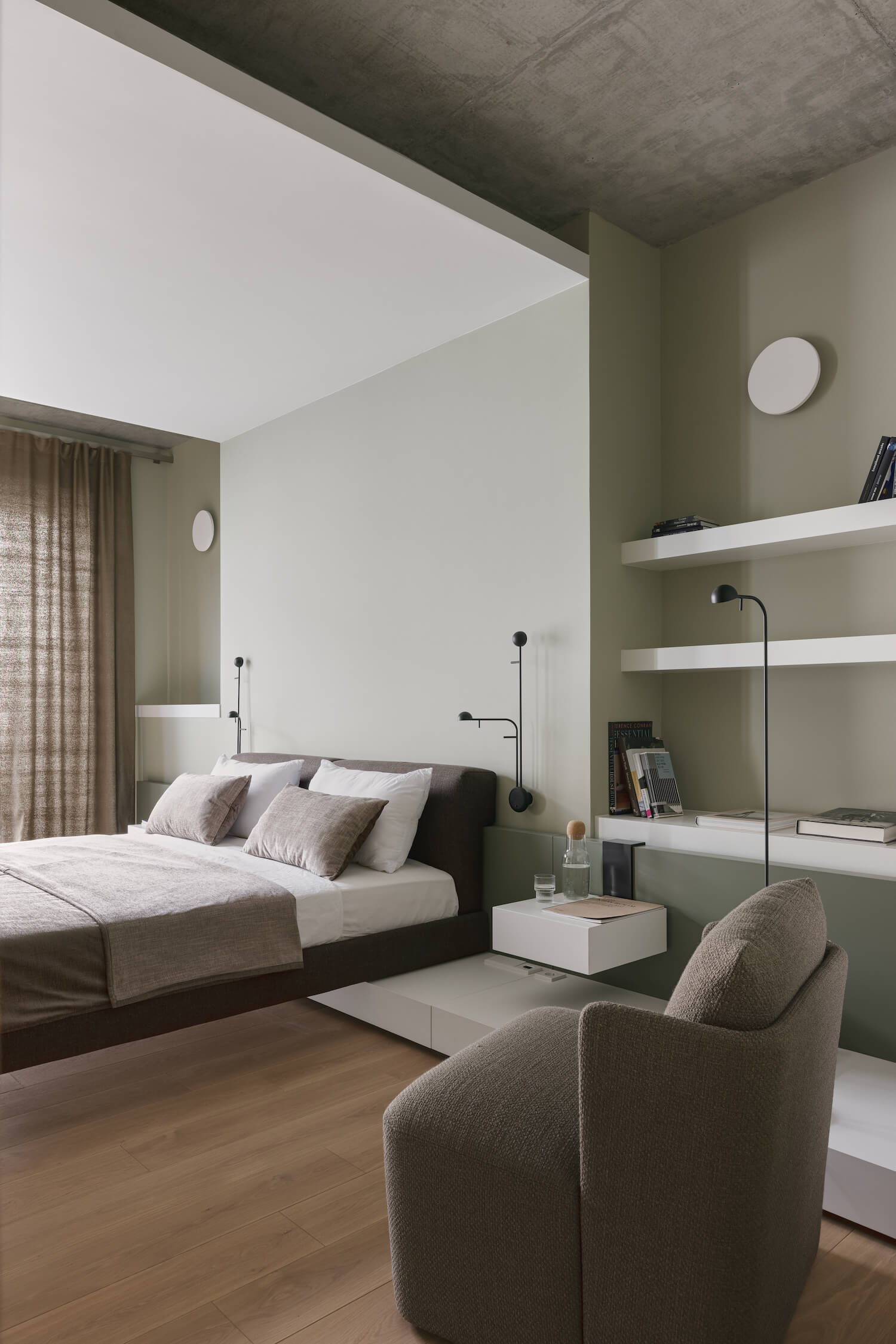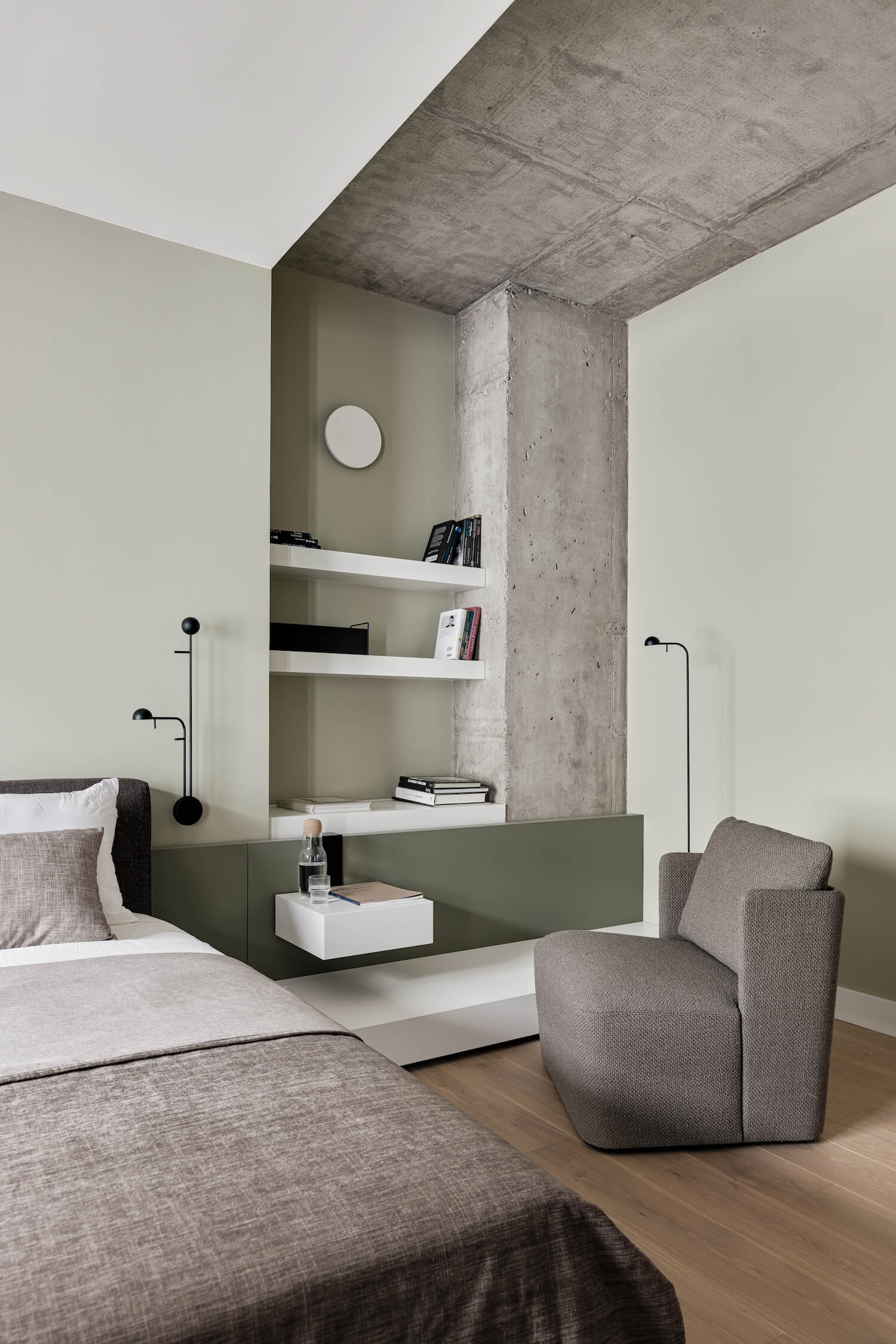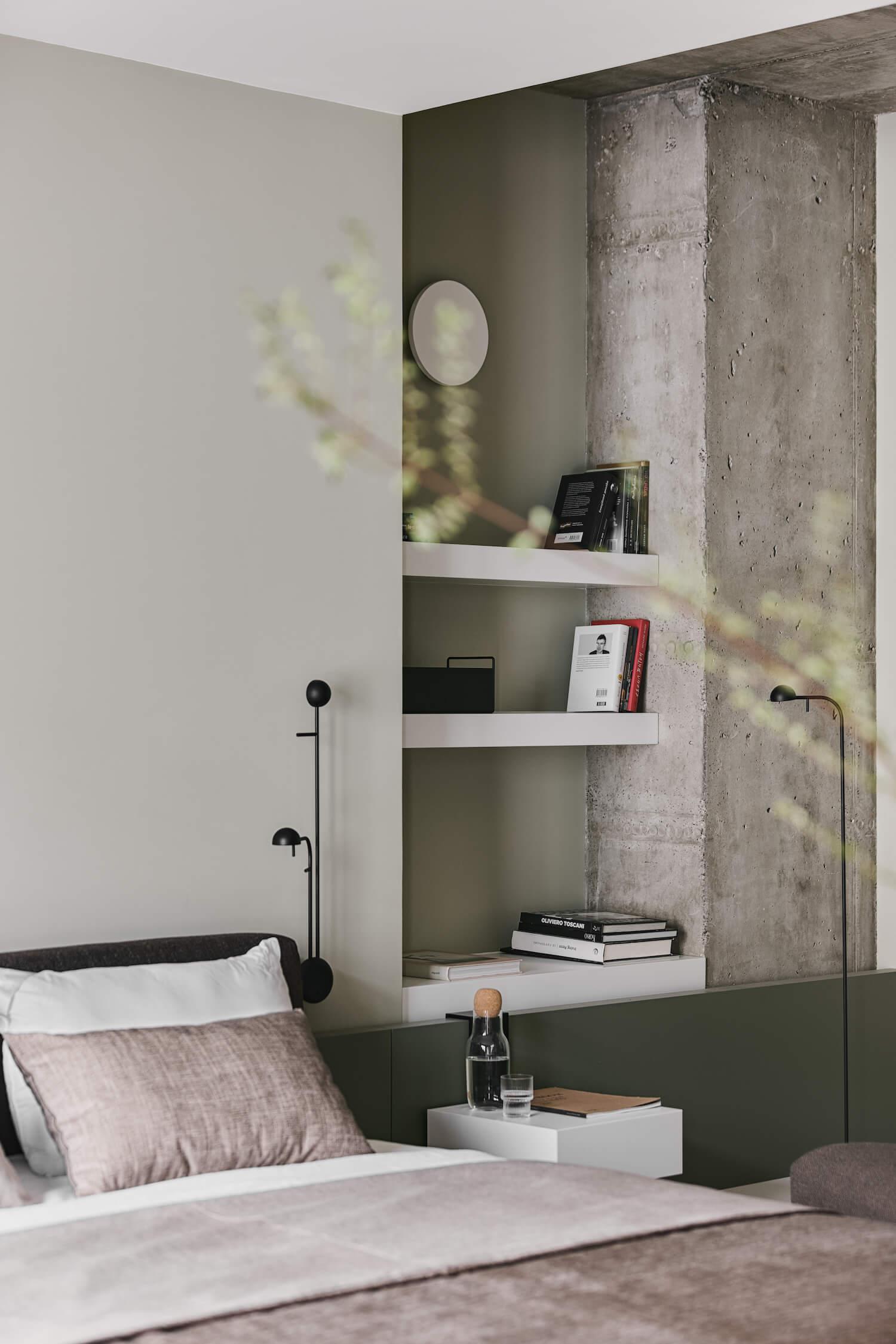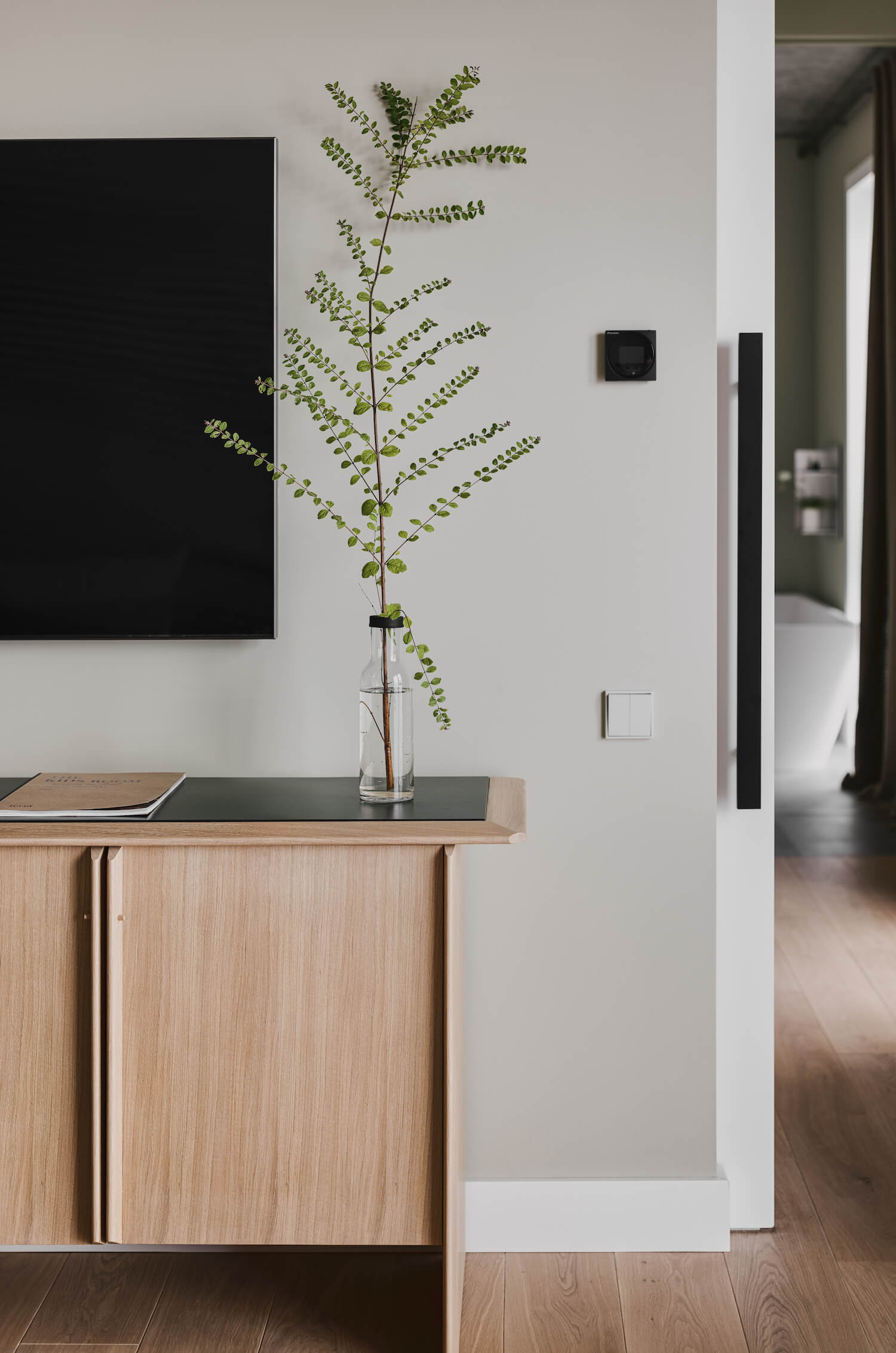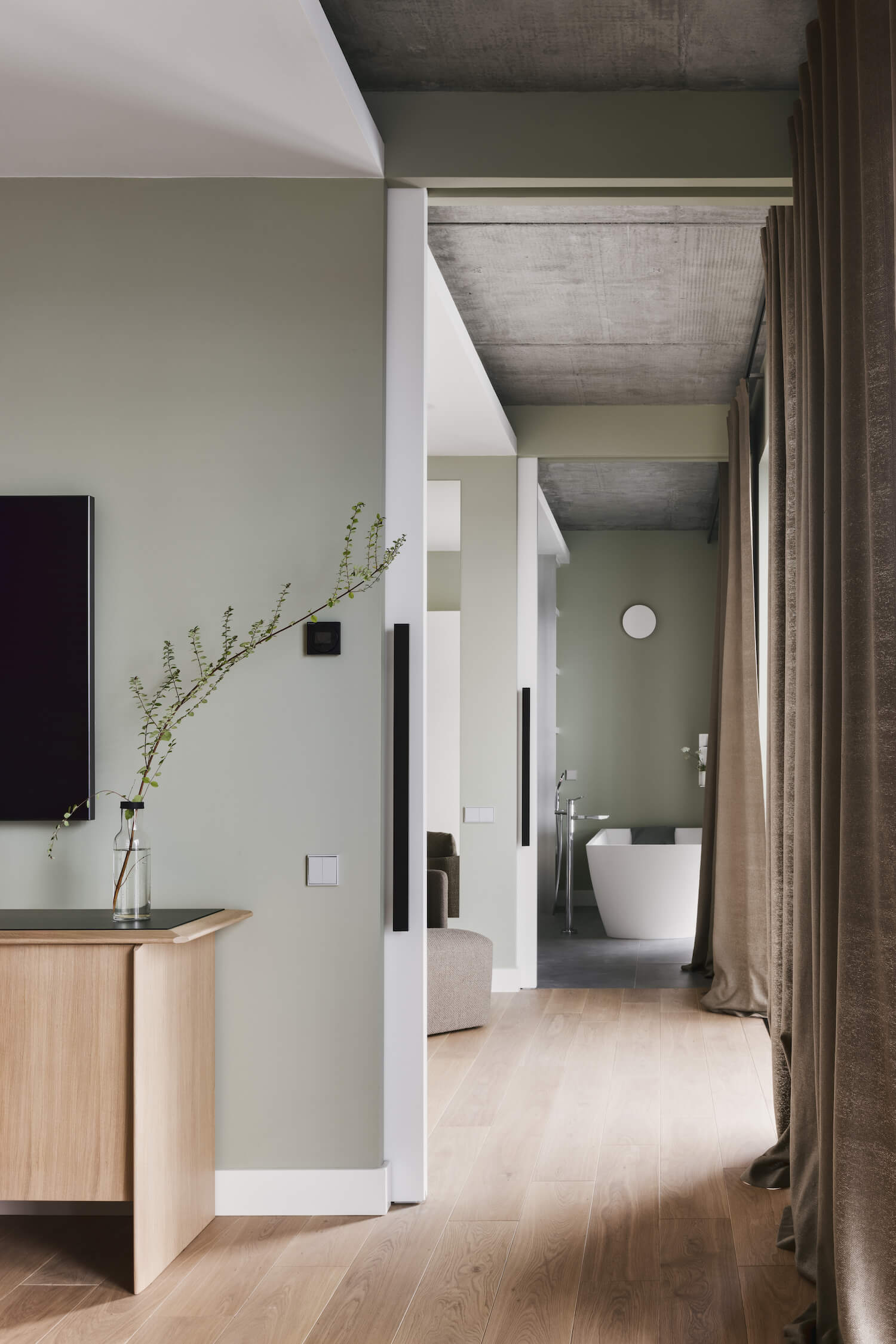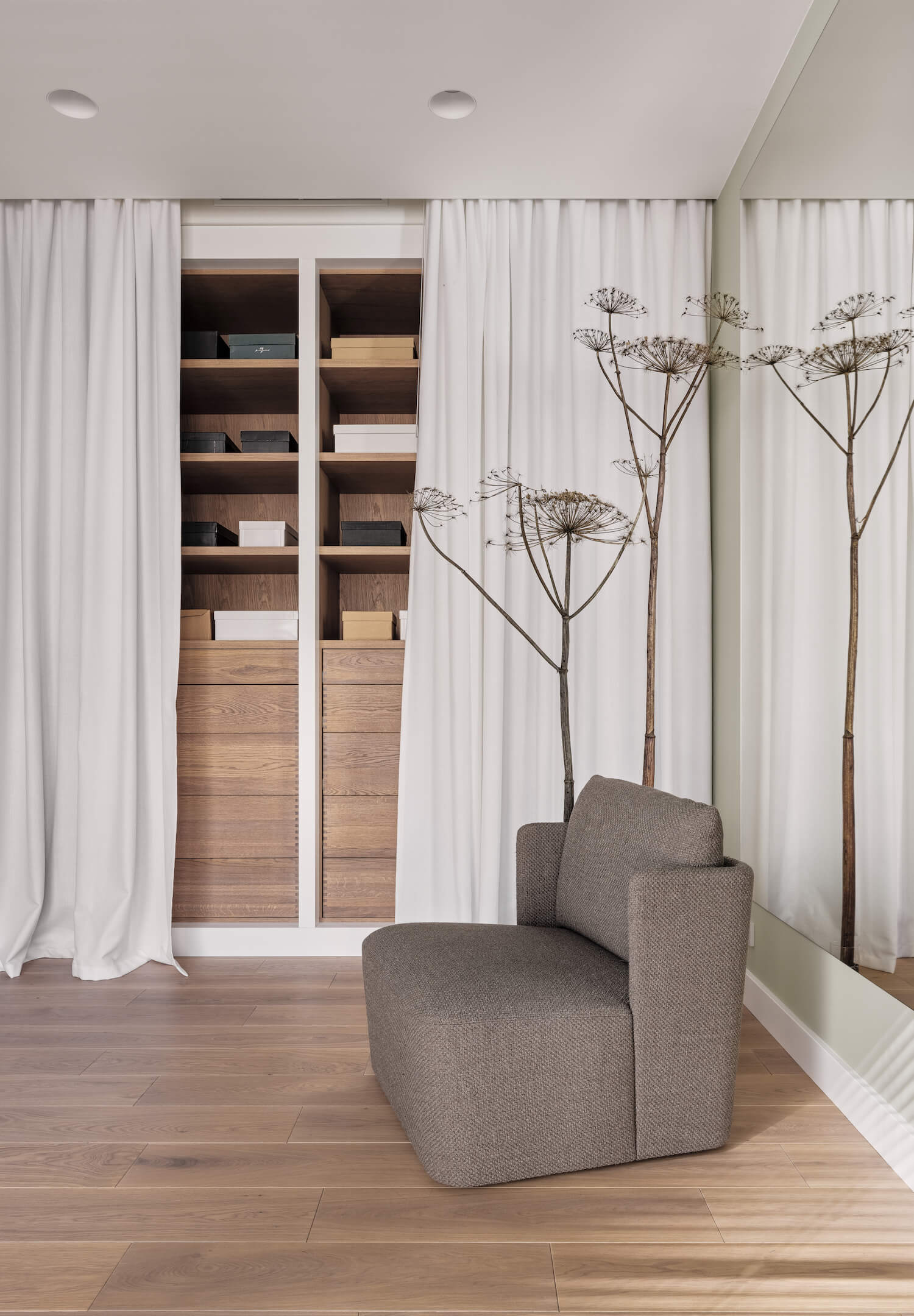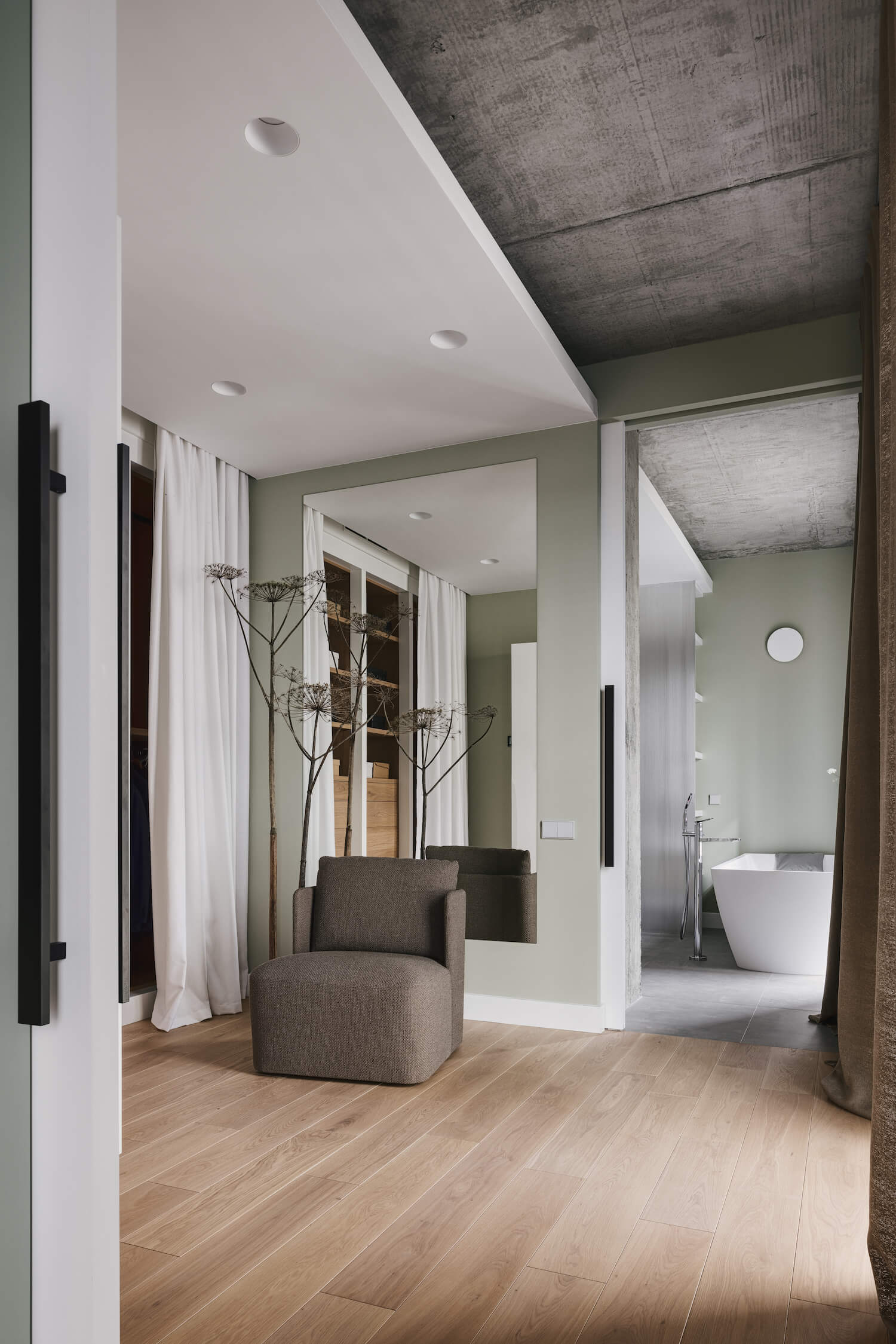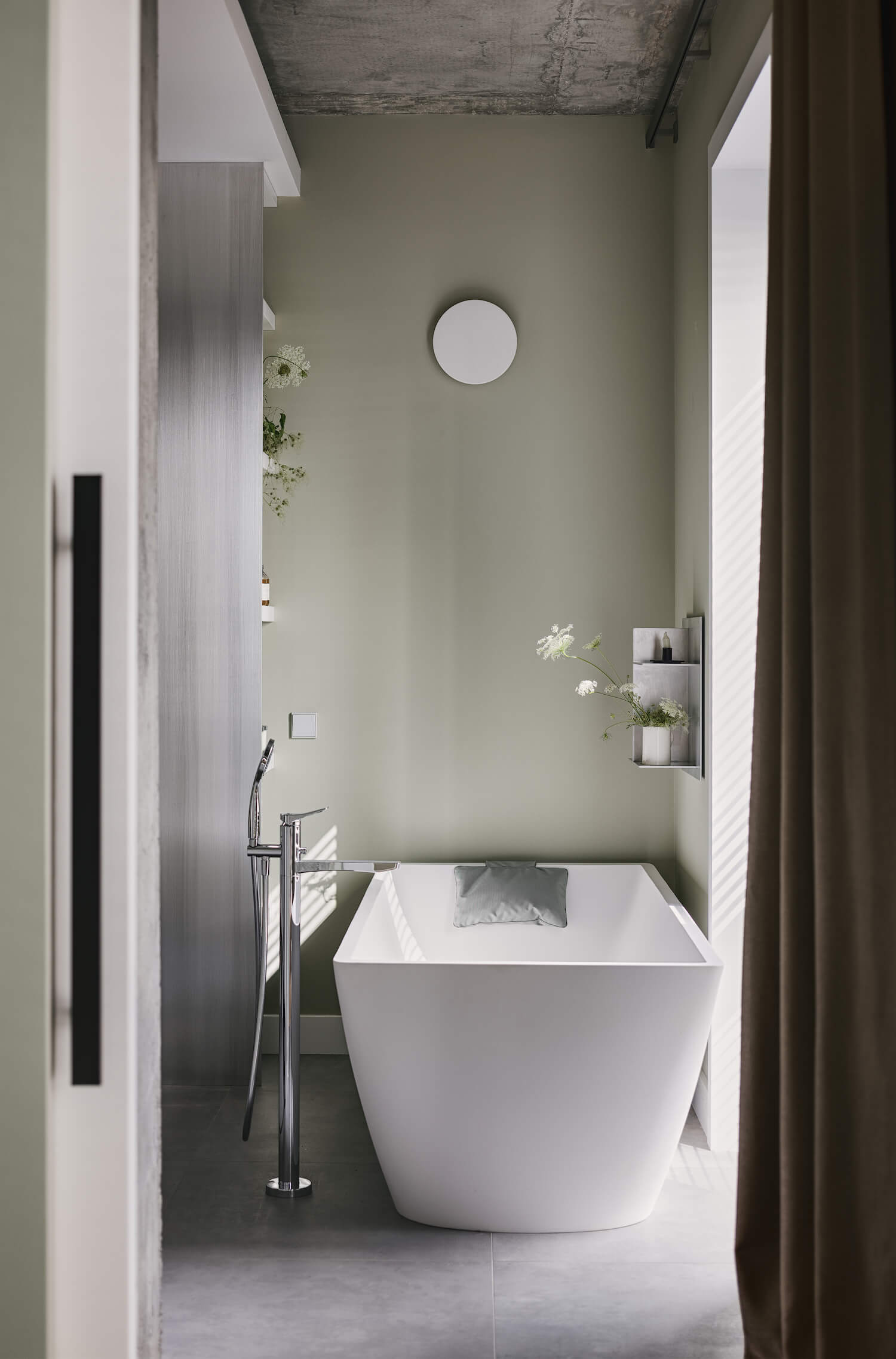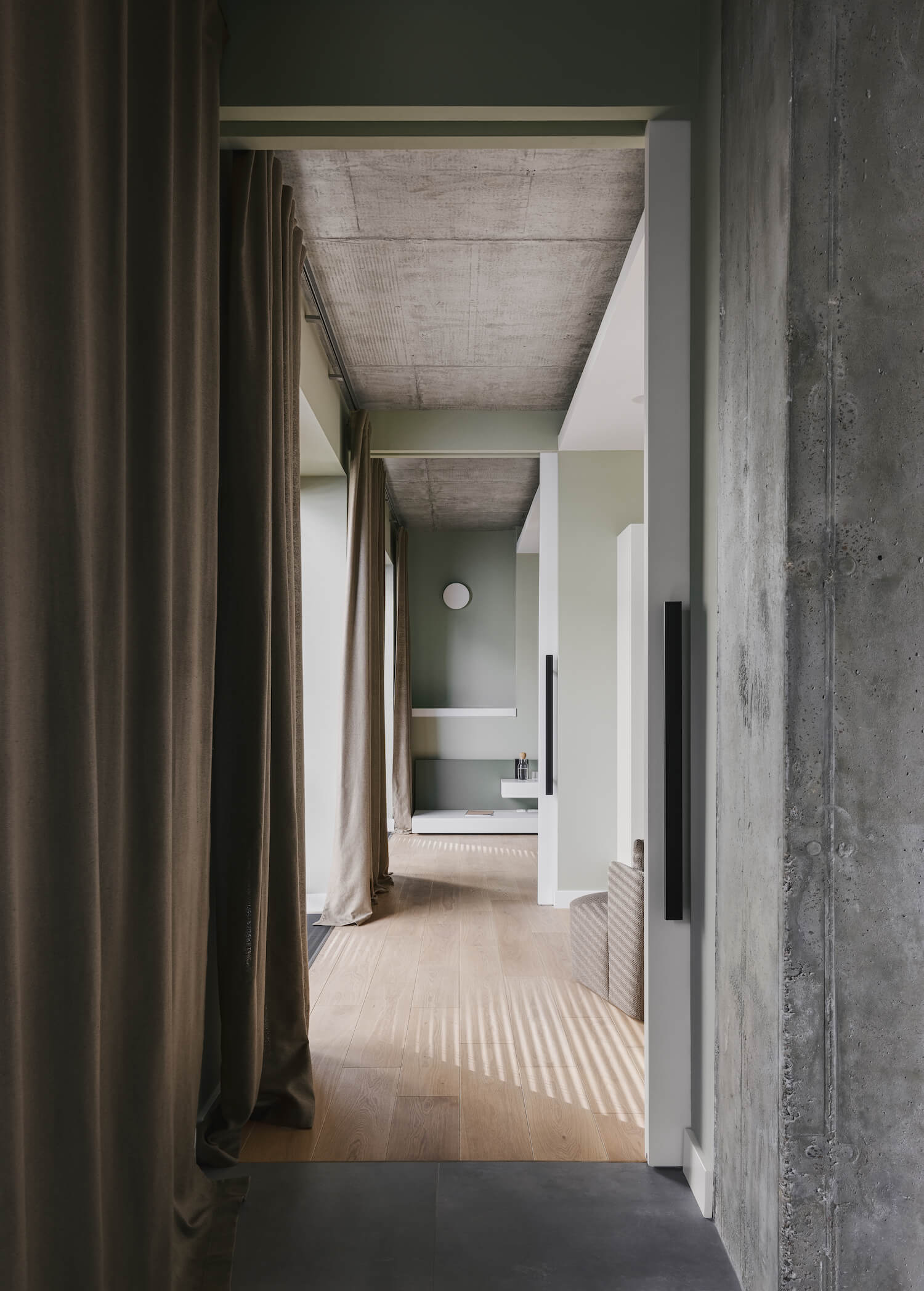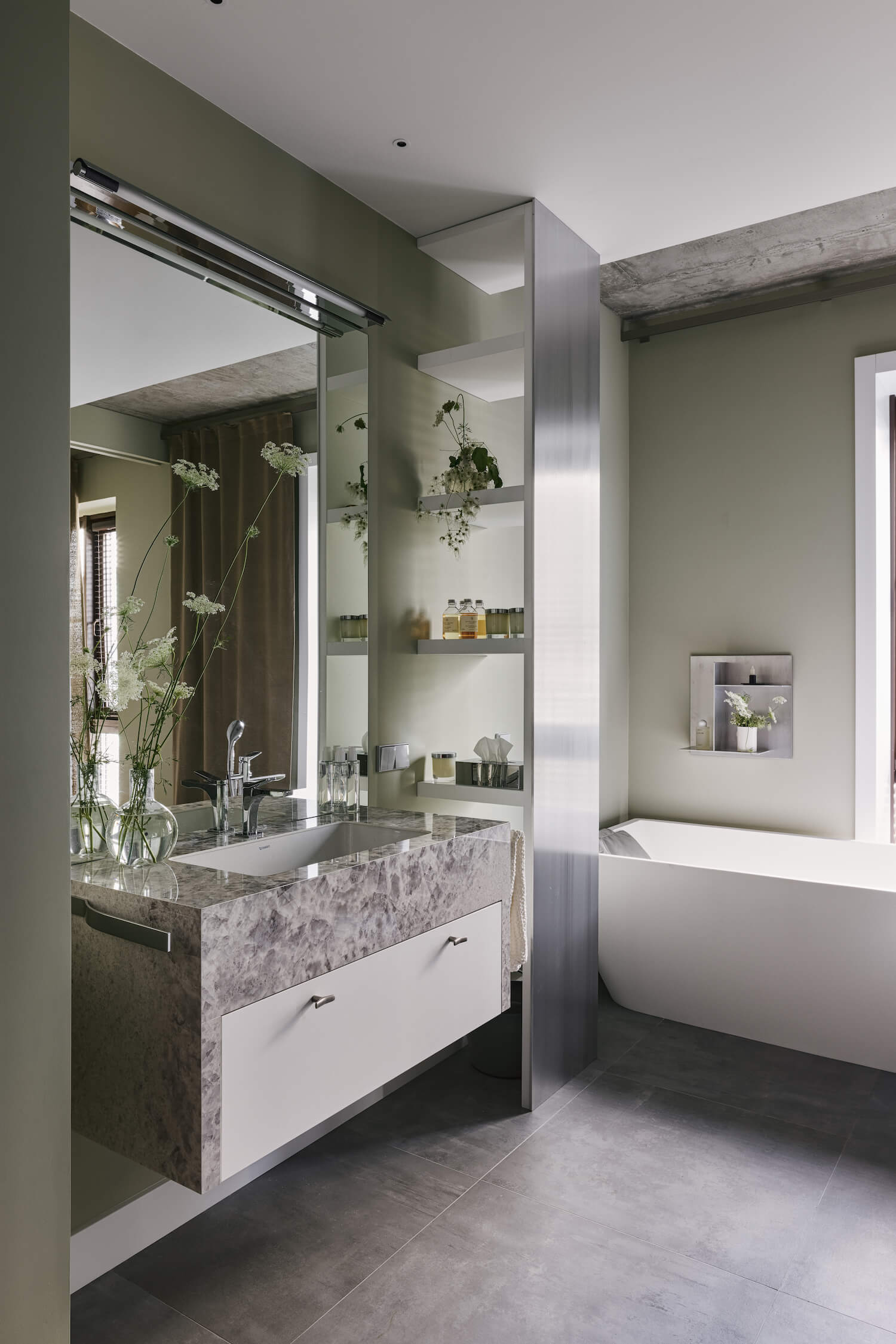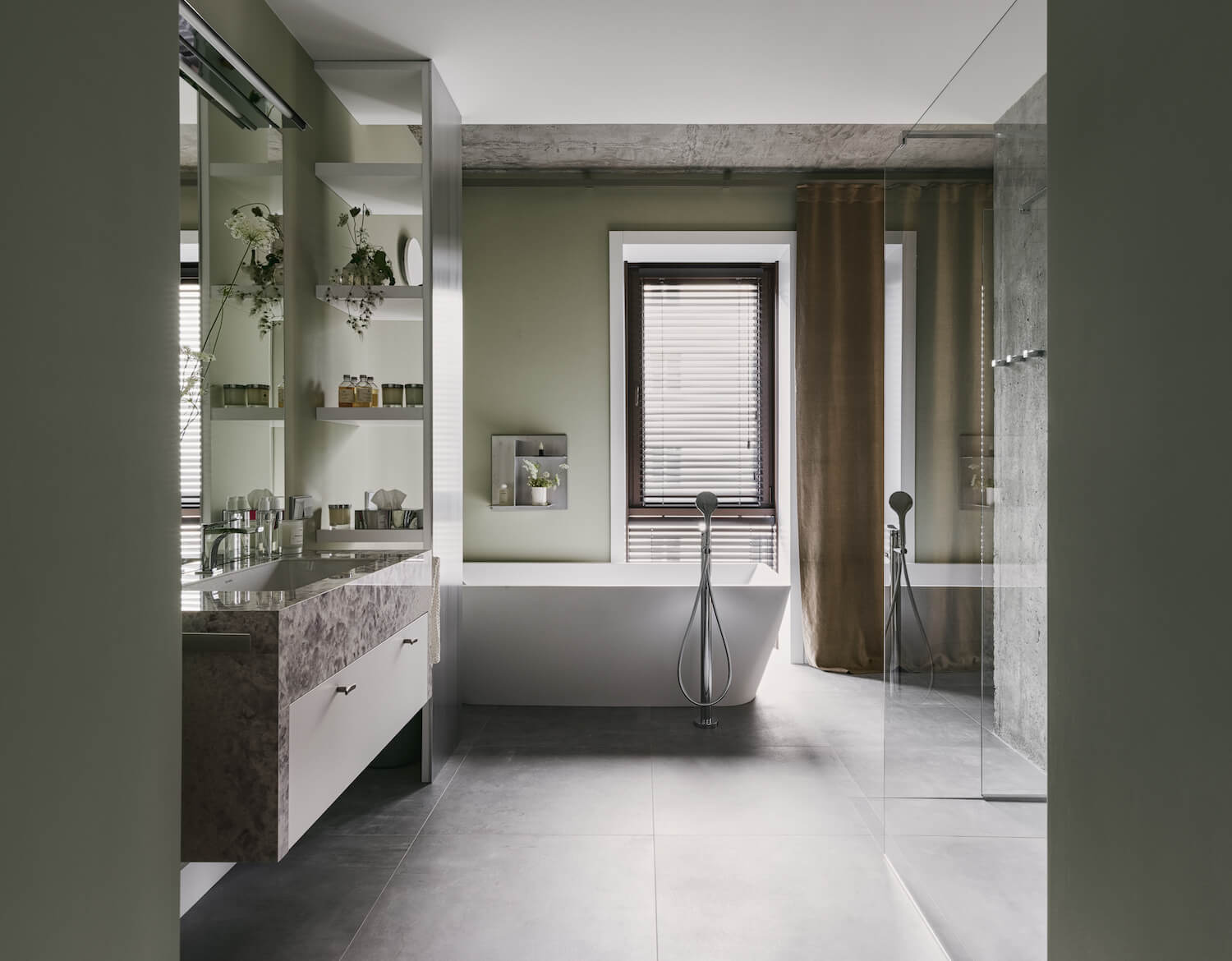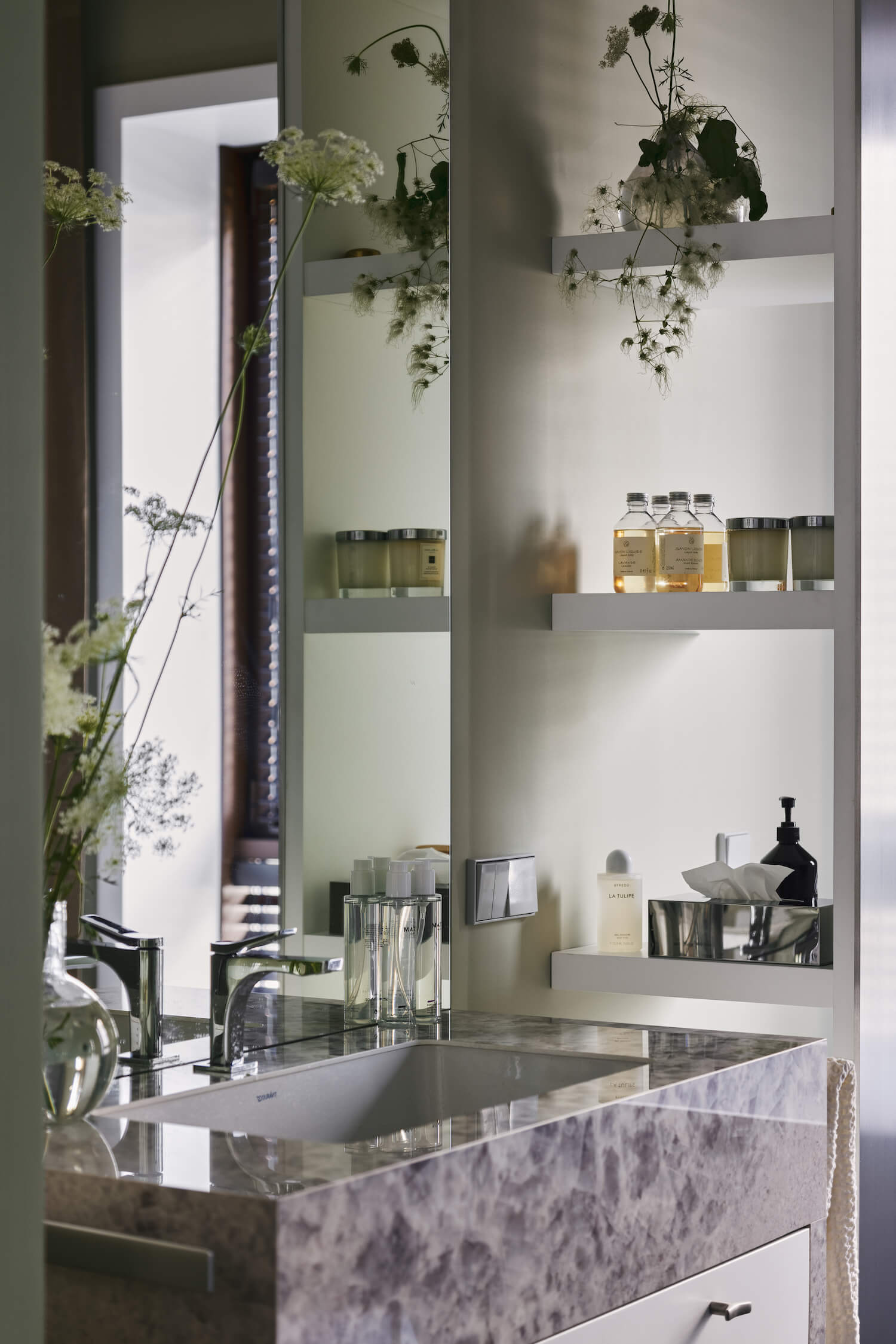 Connect with the Alena Yudina Design
---