The Prague-based architectural studio Boq Architekti has recently completed an apartment interior in a new residential building in Holešovice, Prague, Czech Republic.
Project description by the architects:
The owners, a young active couple, were looking for an oasis in the center of Prague. The basic expressive elements are subdued shades, anthracite gray and black, colors that calm the mind and withstand the distinctive color accent of mustard yellow, the owner's favorite color. Furthermore, steel as a basic element of the entire interior, complemented by a touch of natural oak wood.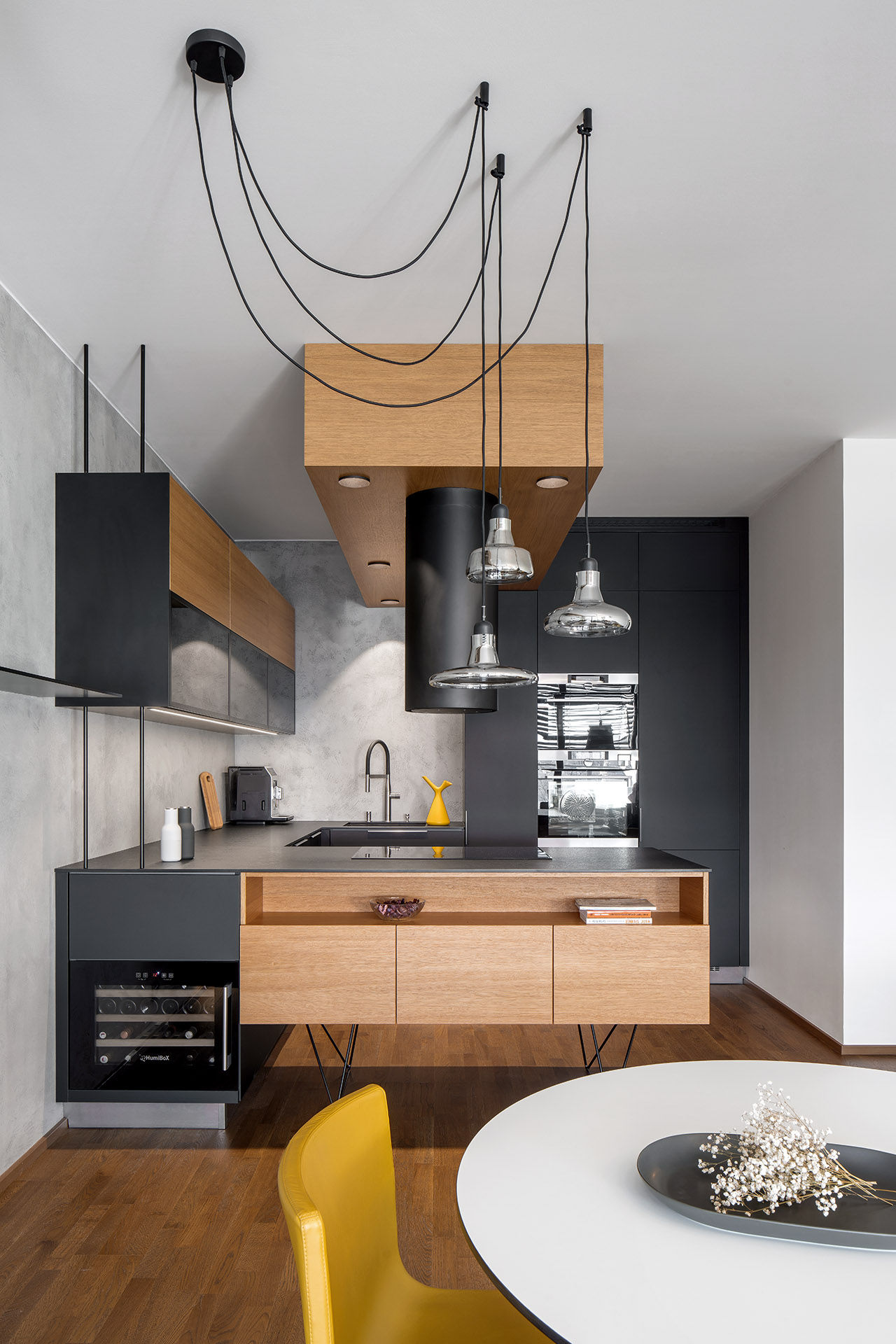 image © Tomas Dittrich
Cold steel, which intersects the entire interior, occurs in several forms. Steel tailor-made table legs were used to support the kitchen island. As the island does not reach the ground, the interior significantly relieves and interfaces living space together. Steel shelves, which are embedded in the wall as razor blades, create a decent library. Last but not least, steel, anthracite gray elements appear on mobile furniture and accessories - table, chairs, coffee table, and lamps.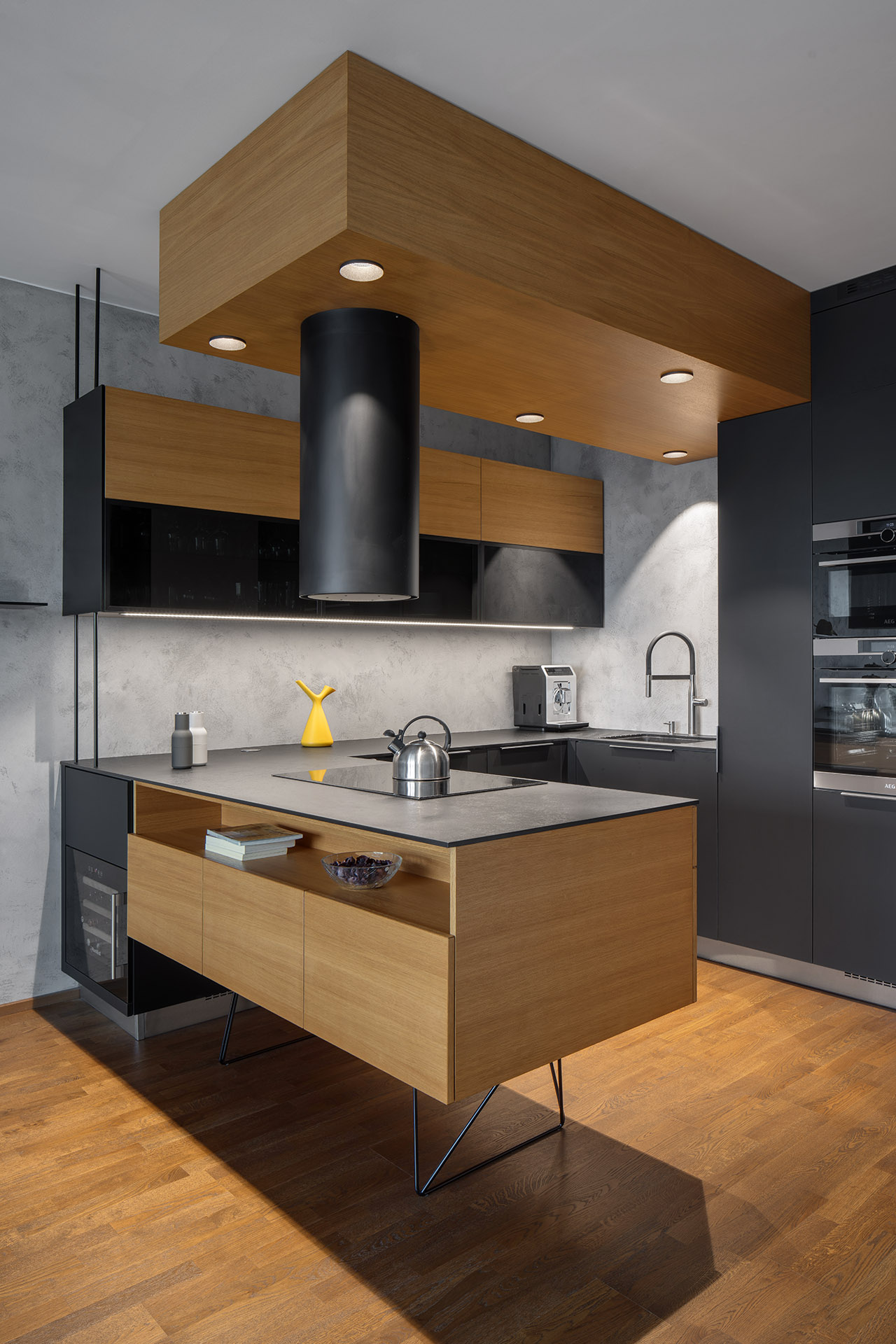 image © Tomas Dittrich
All furniture was tailor-made, the key here was excellent cooperation with the carpenter, which was reflected in the quality of workmanship in detail.
The living space is dominated by a black kitchen with a light work island, followed by a very simple library that deceives the body a bit - the demands on the contractor here were very high.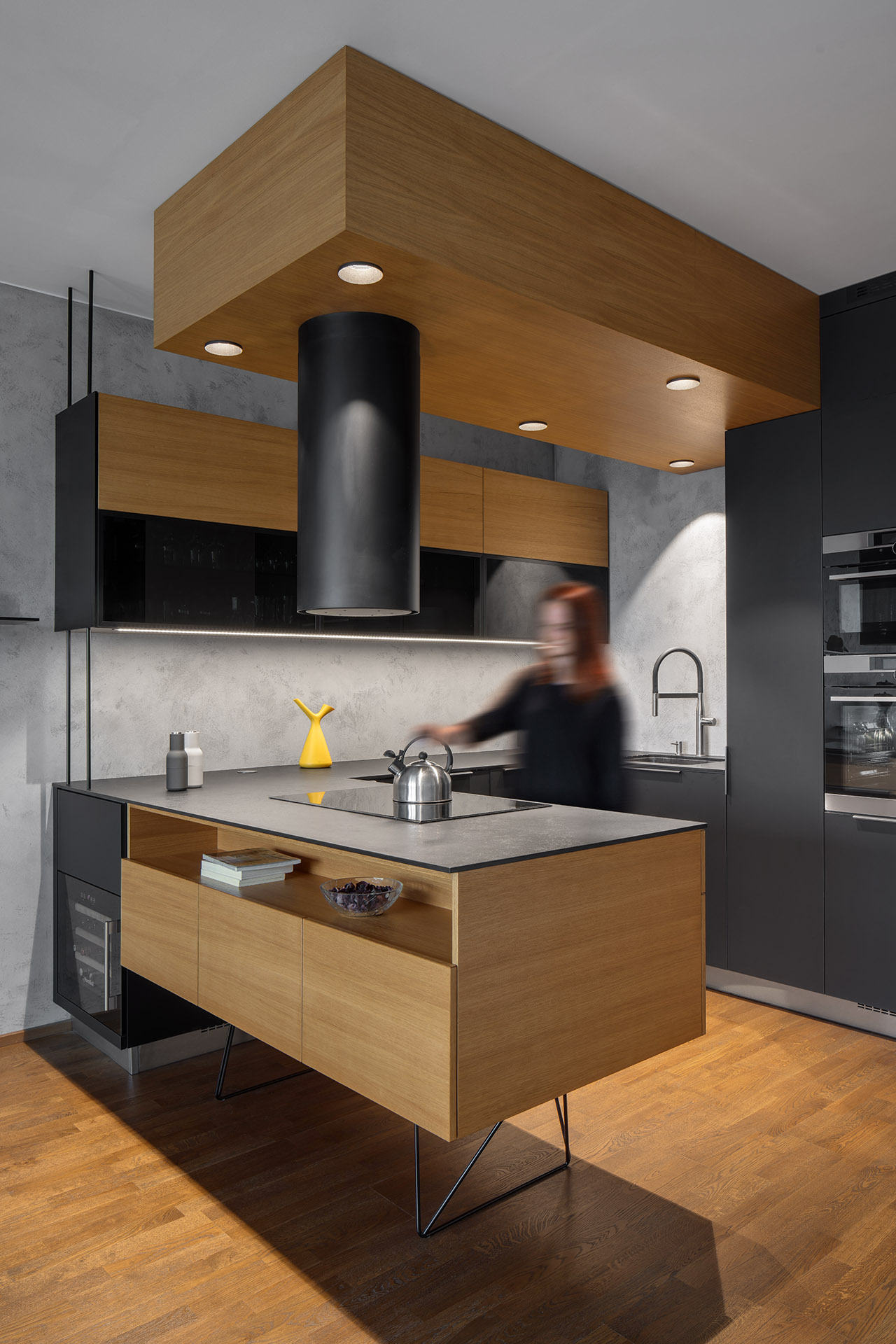 image © Tomas Dittrich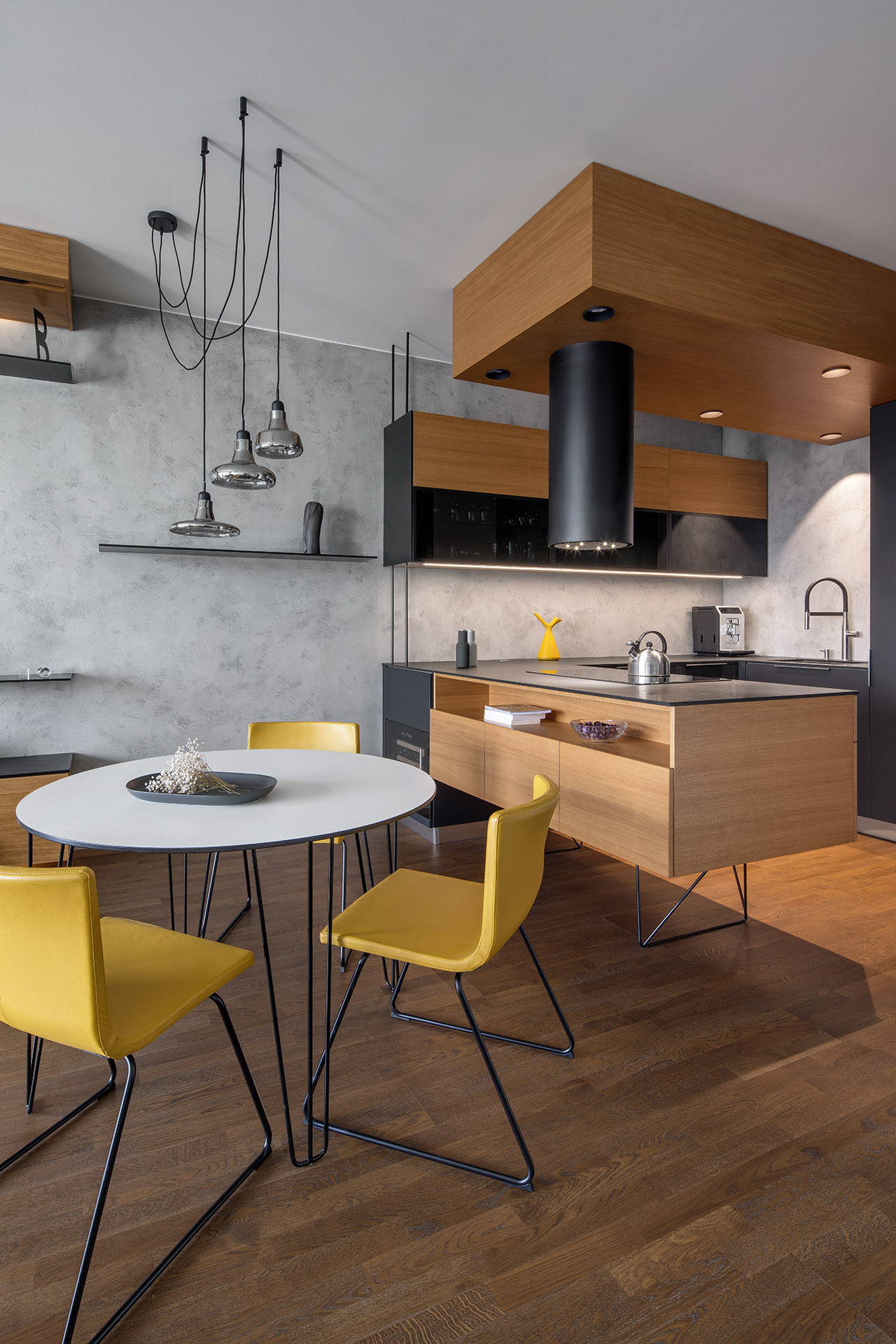 image © Tomas Dittrich
The owners did not want too disturbing elements, so the apartment was not considered with a TV. Instead, a projection screen is built into the living room wall. The atmosphere was worked here, the smart wiring, working with the color of the backlight and the lighting of the whole room got the word. The result is a cinema-like experience.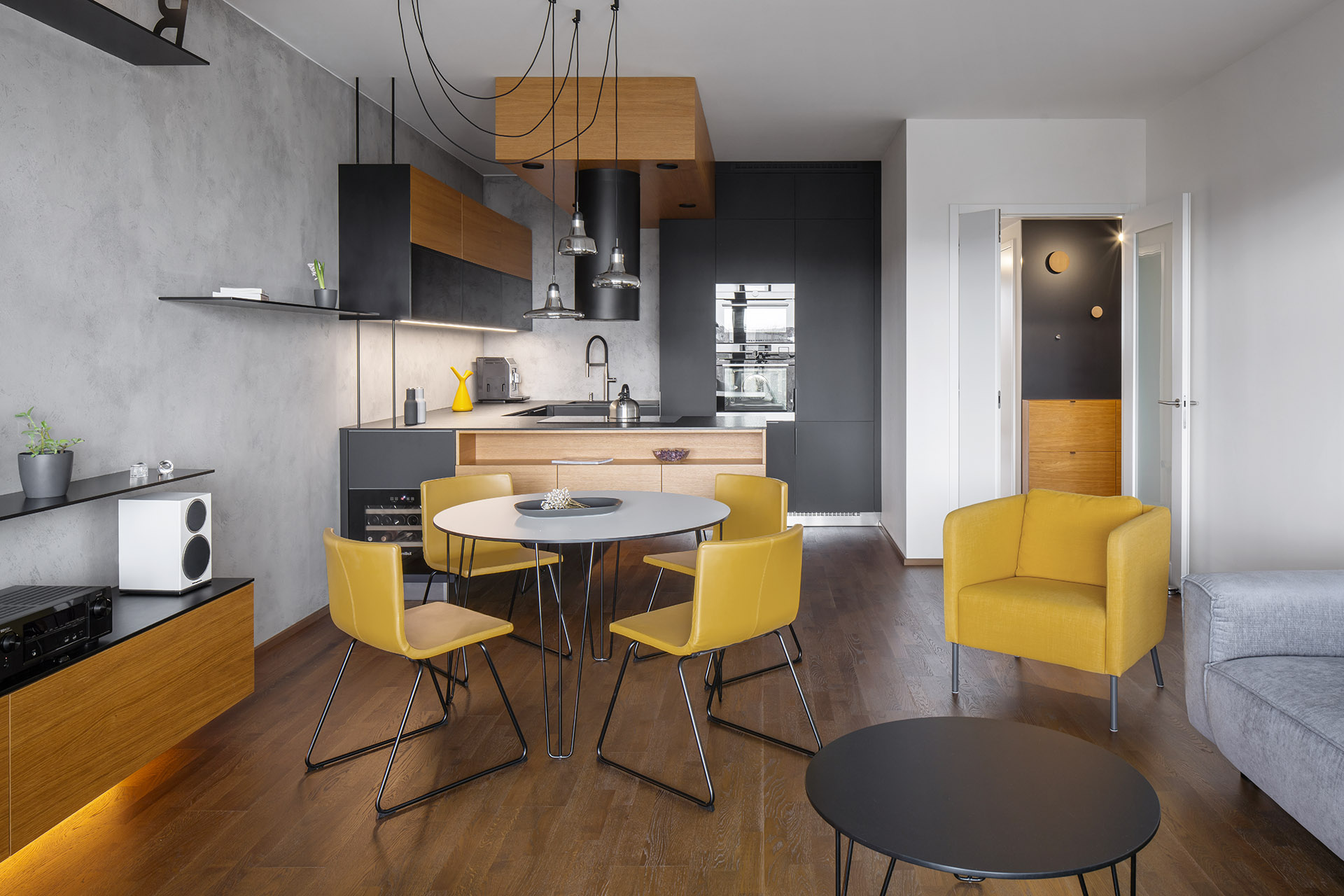 image © Tomas Dittrich
All built-in furniture is designed very simply and efficiently. Whether it's a comfortable sitting area in the hallway or a double bed with a library and a bedside table in the bedroom, these are niches set in furniture sets.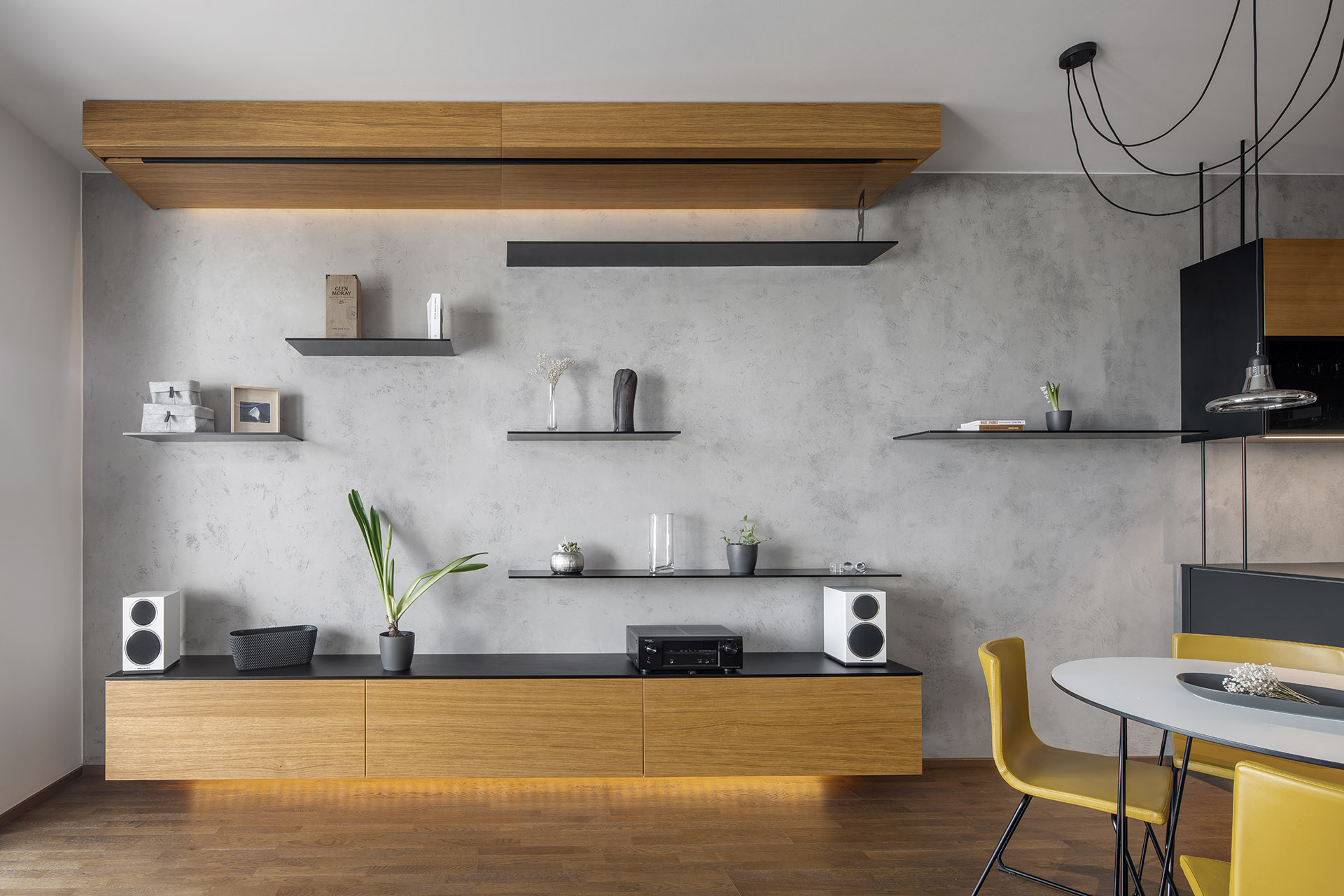 image © Tomas Dittrich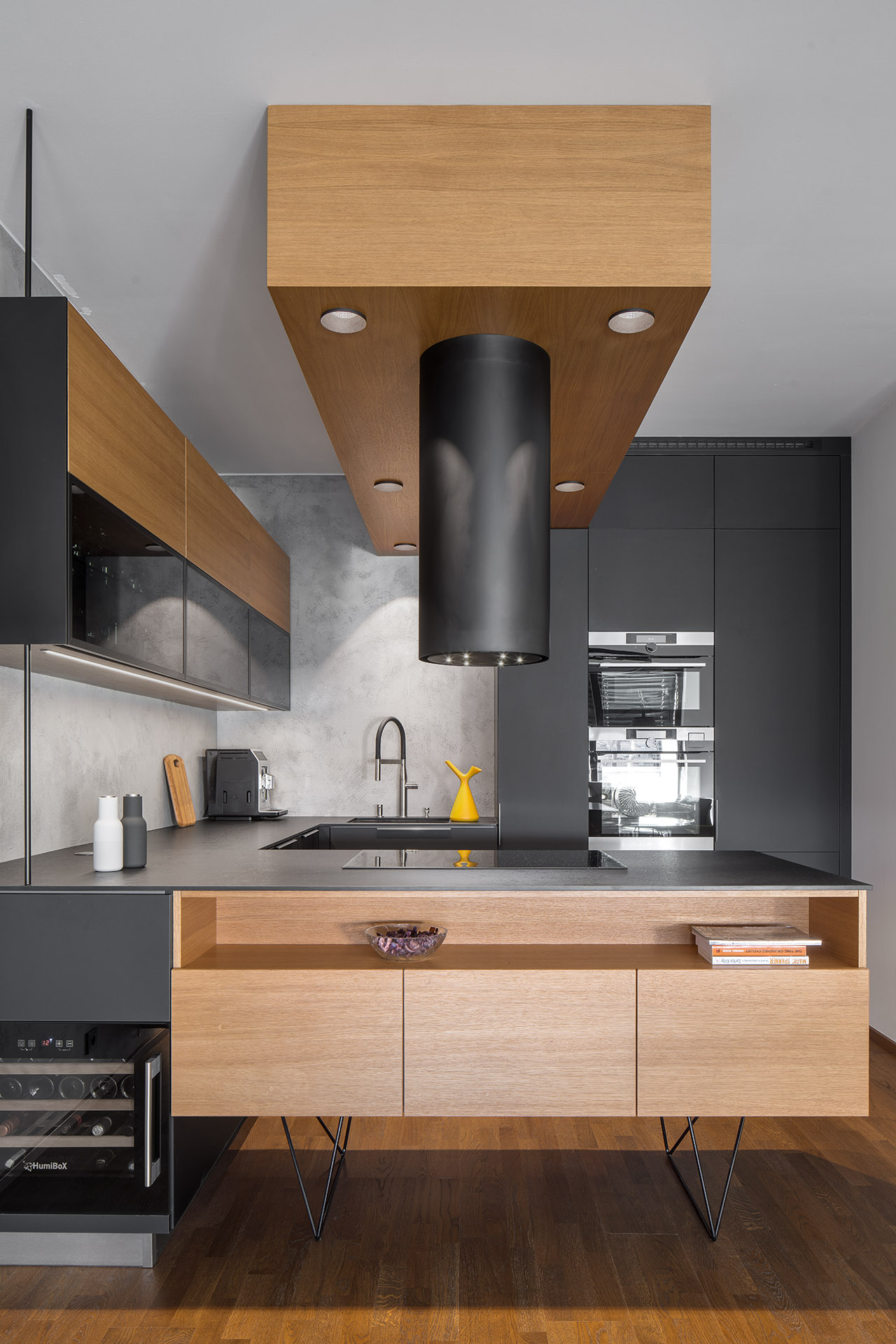 image © Tomas Dittrich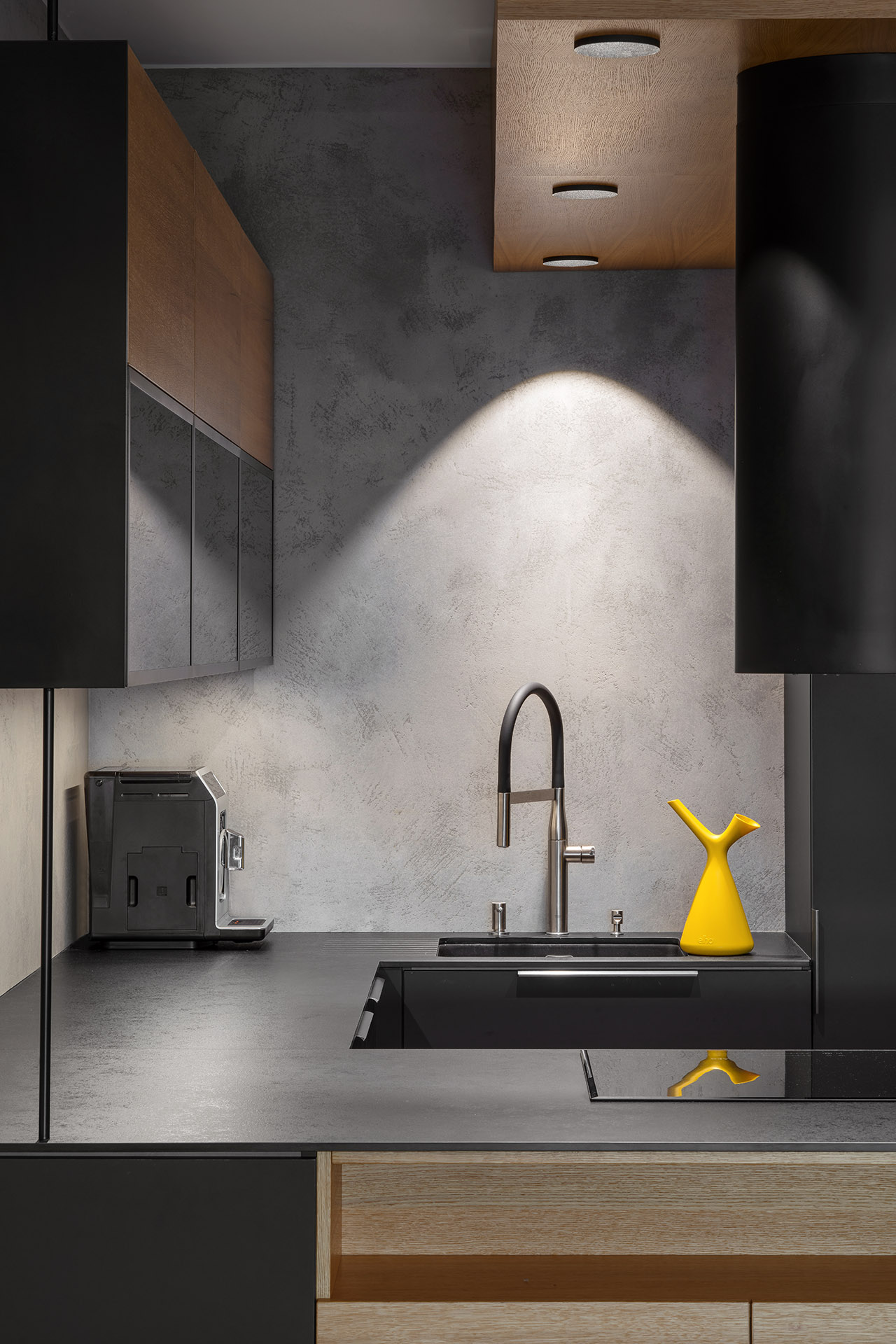 image © Tomas Dittrich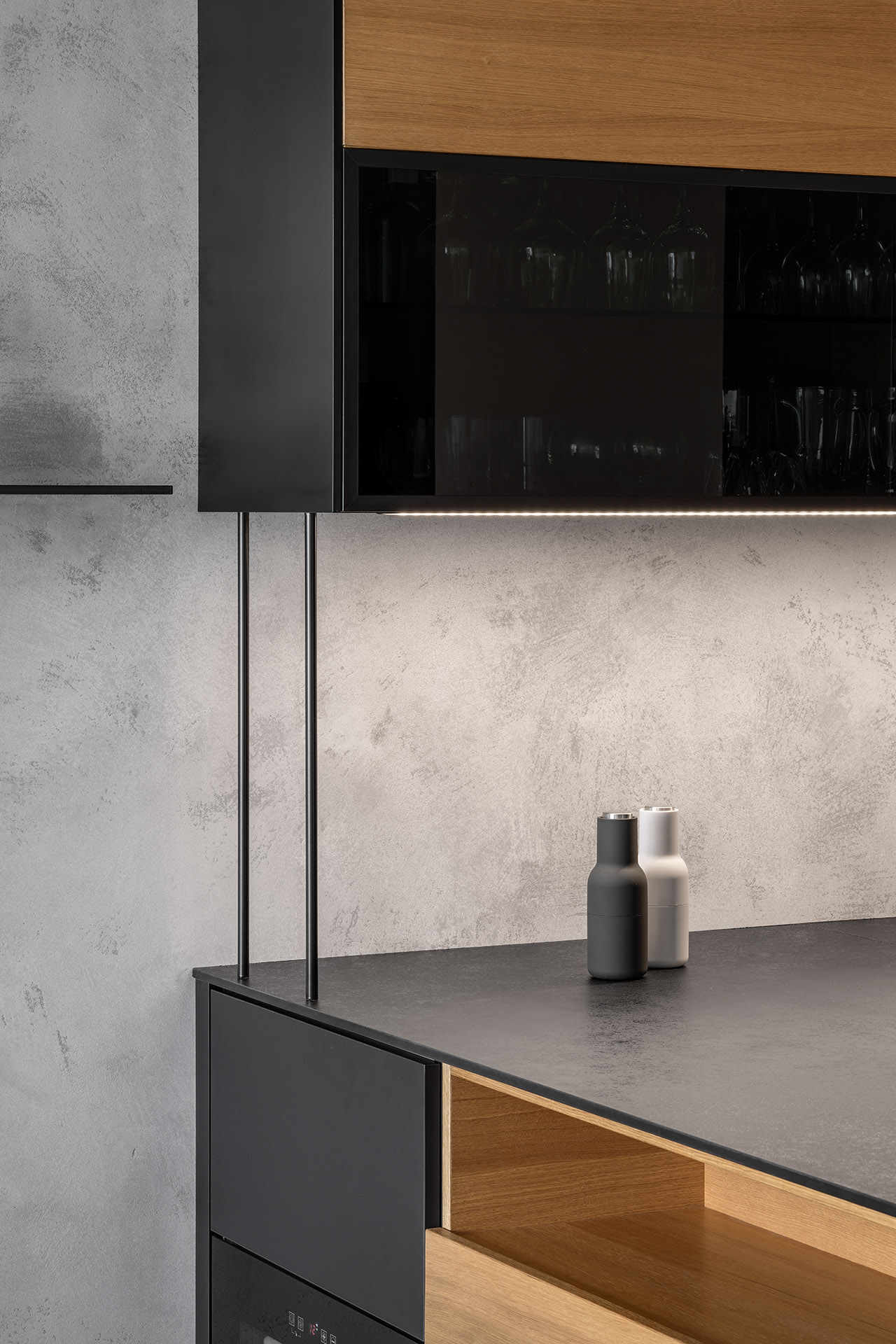 image © Tomas Dittrich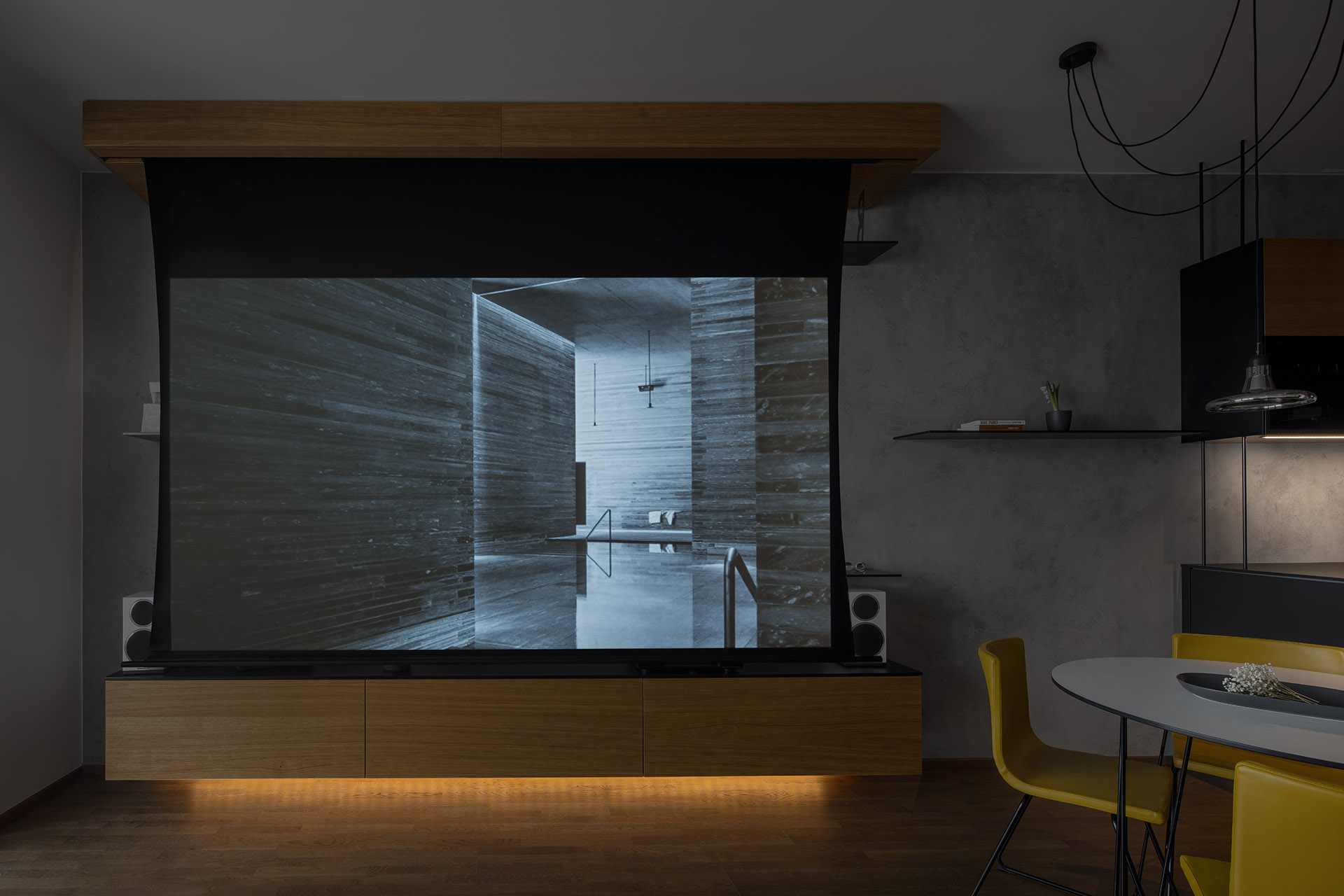 image © Tomas Dittrich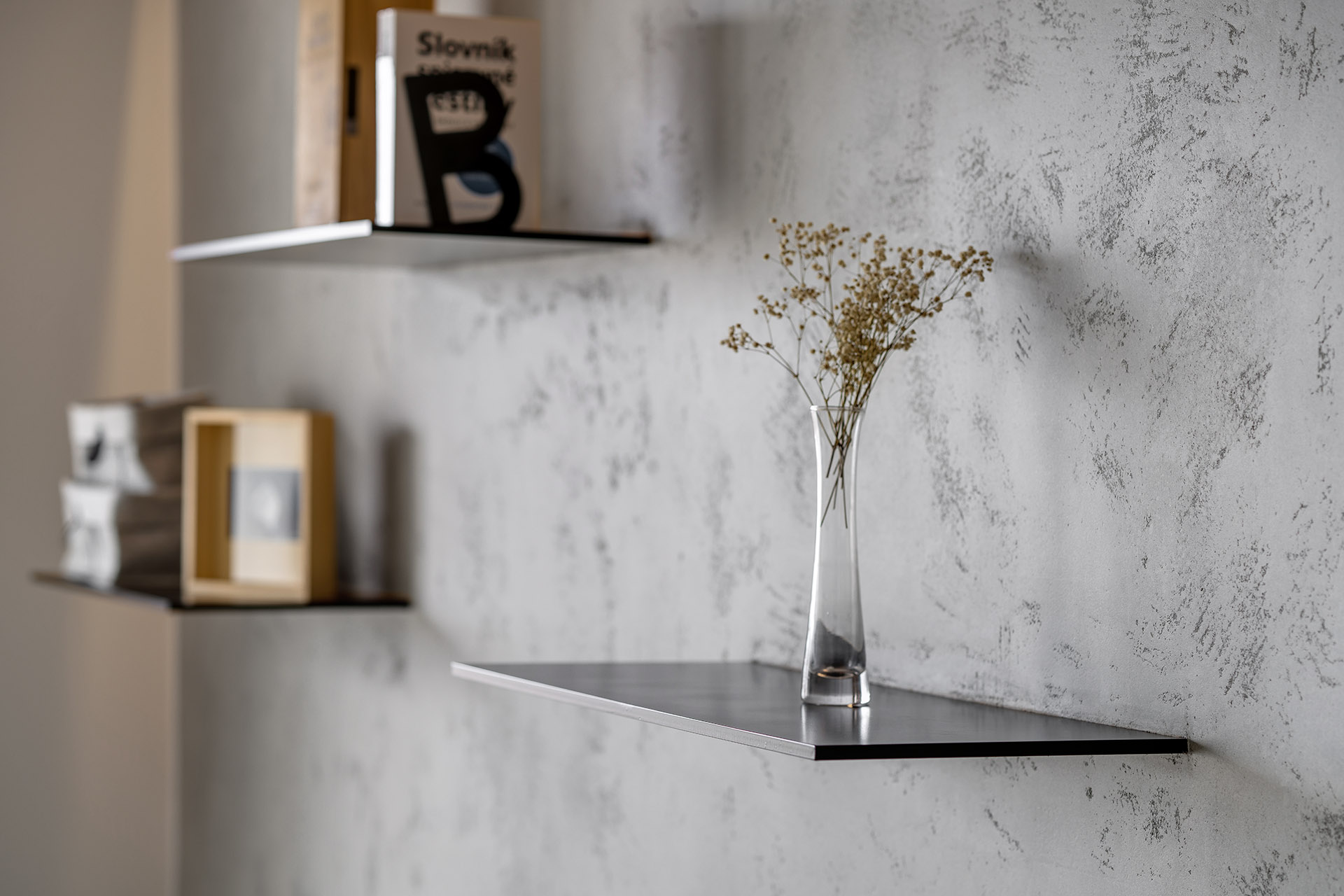 image © Tomas Dittrich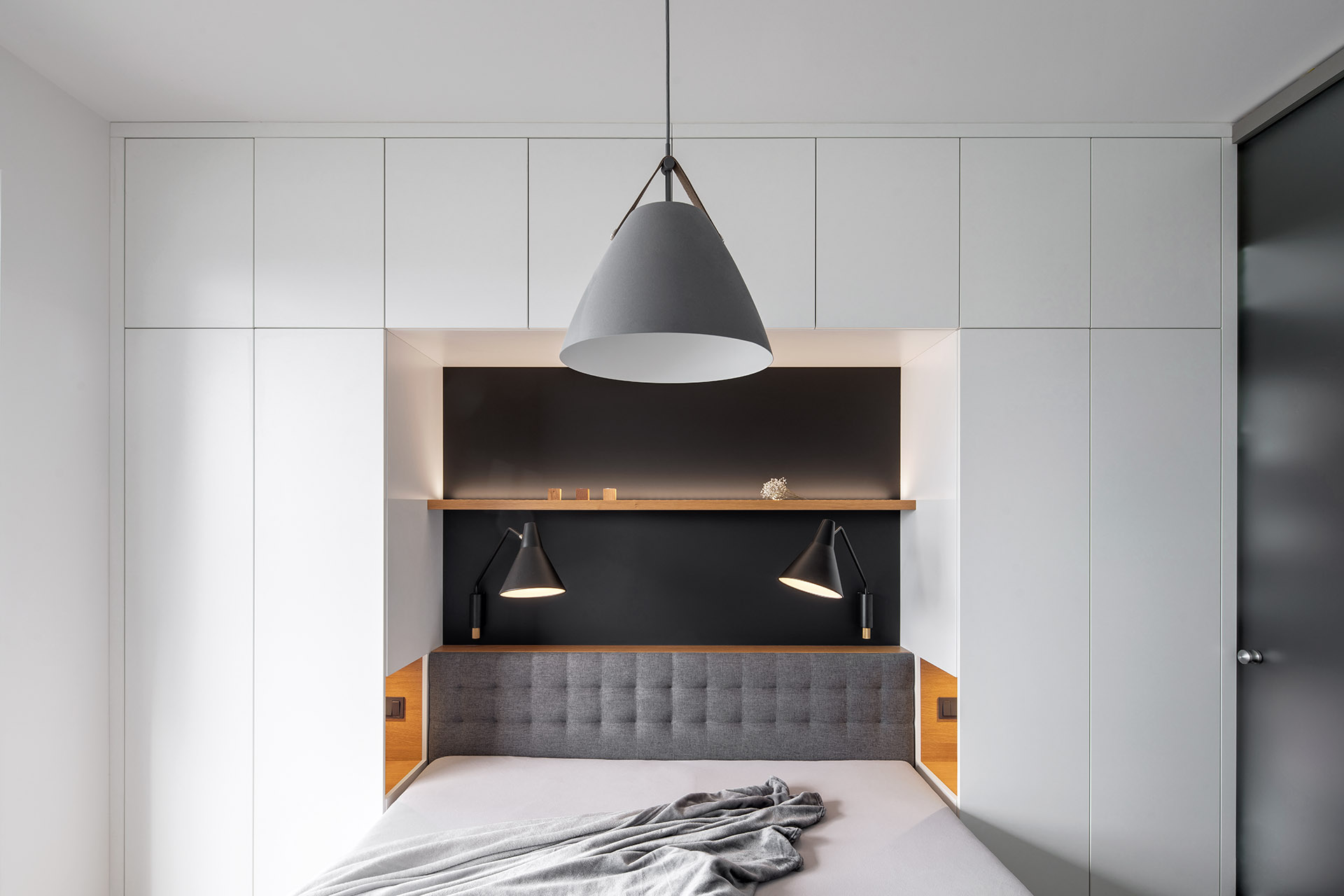 image © Tomas Dittrich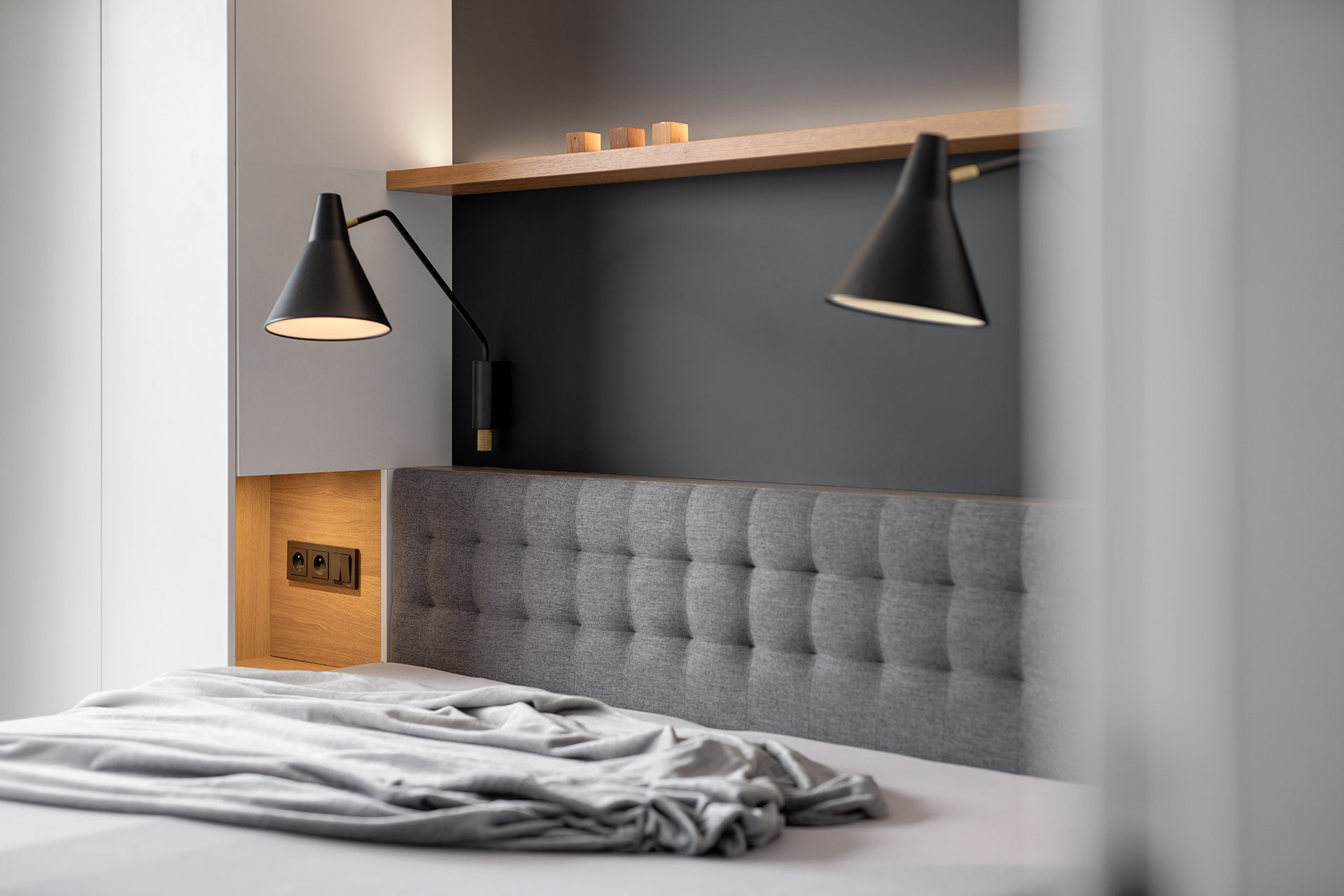 image © Tomas Dittrich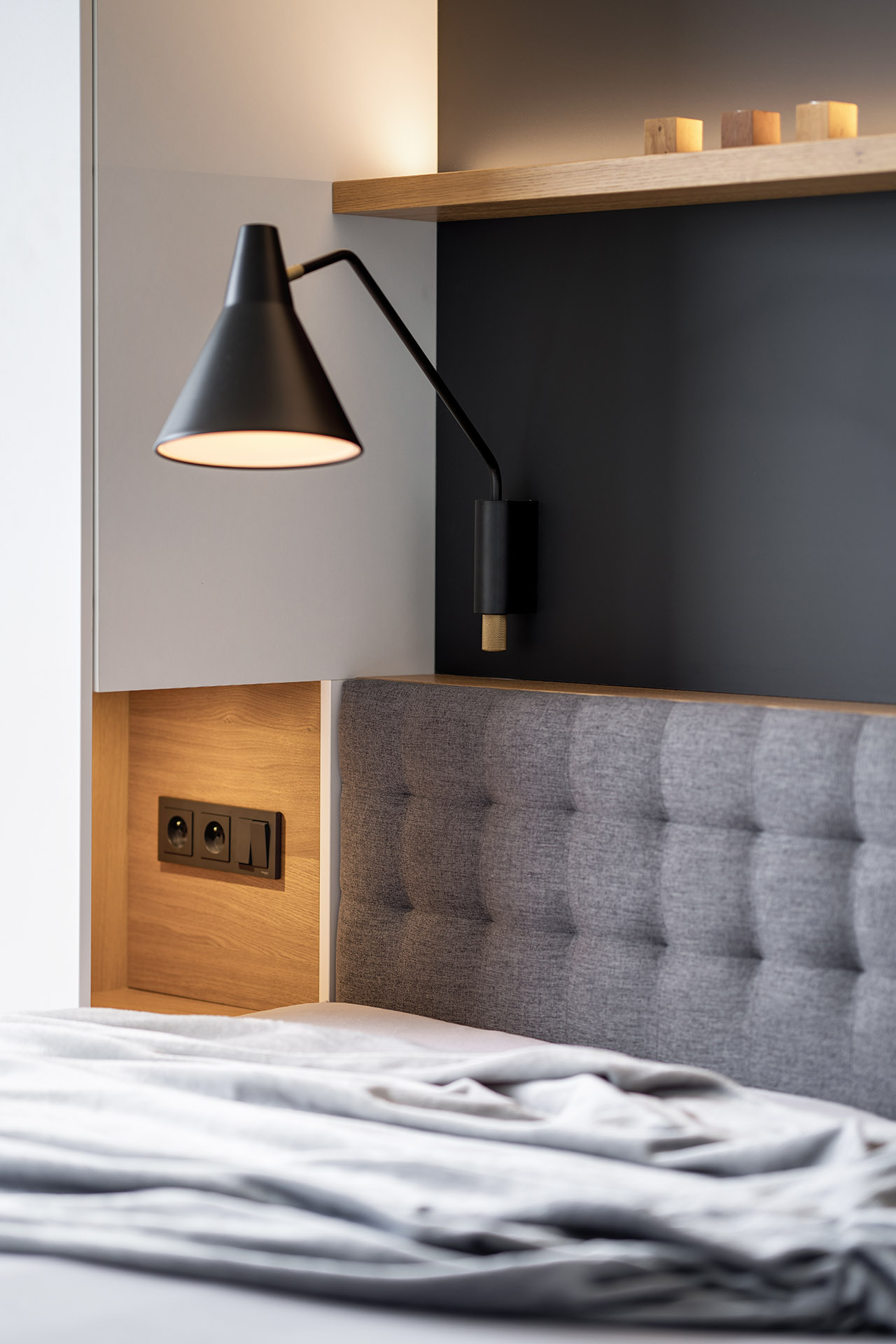 image © Tomas Dittrich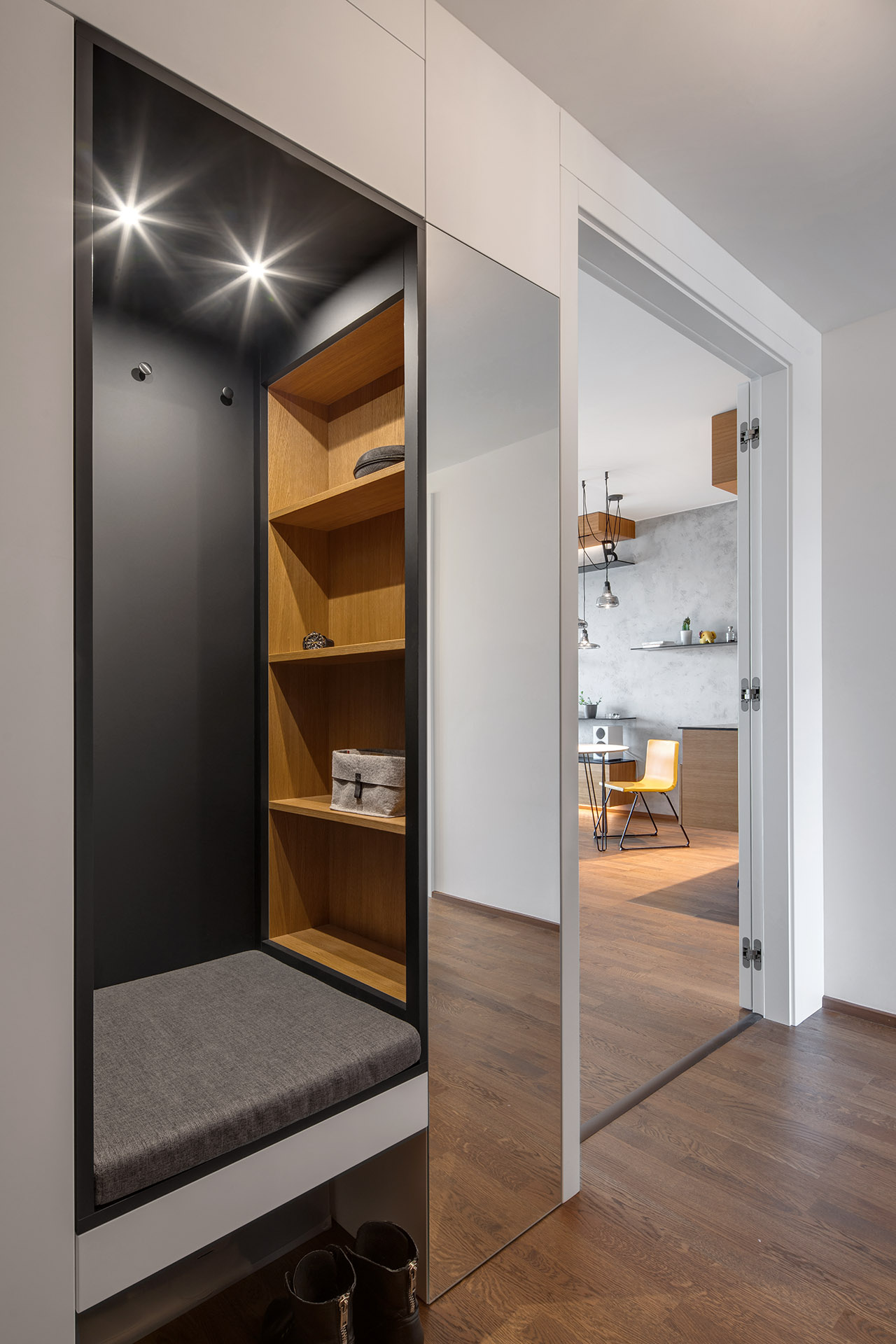 image © Tomas Dittrich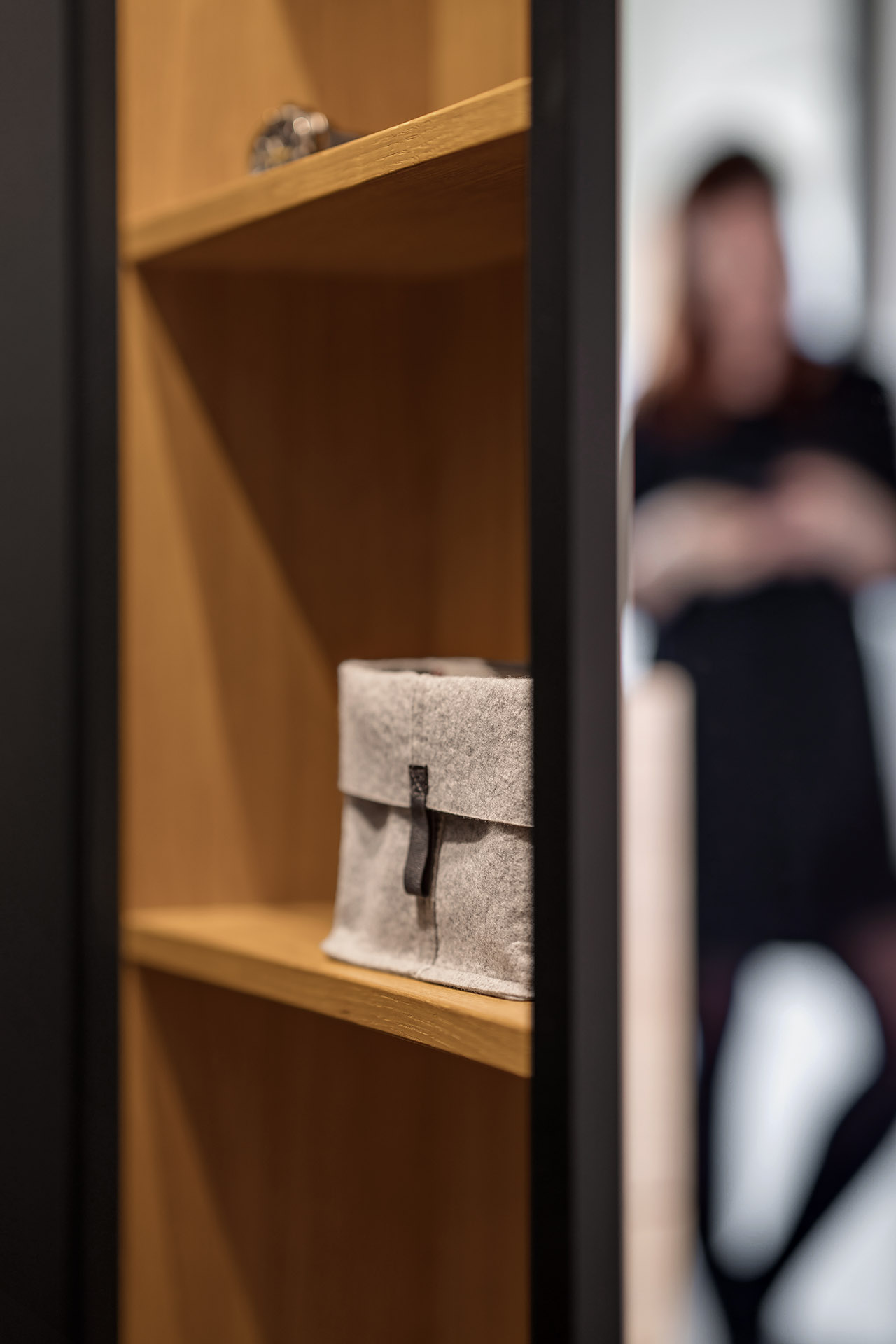 image © Tomas Dittrich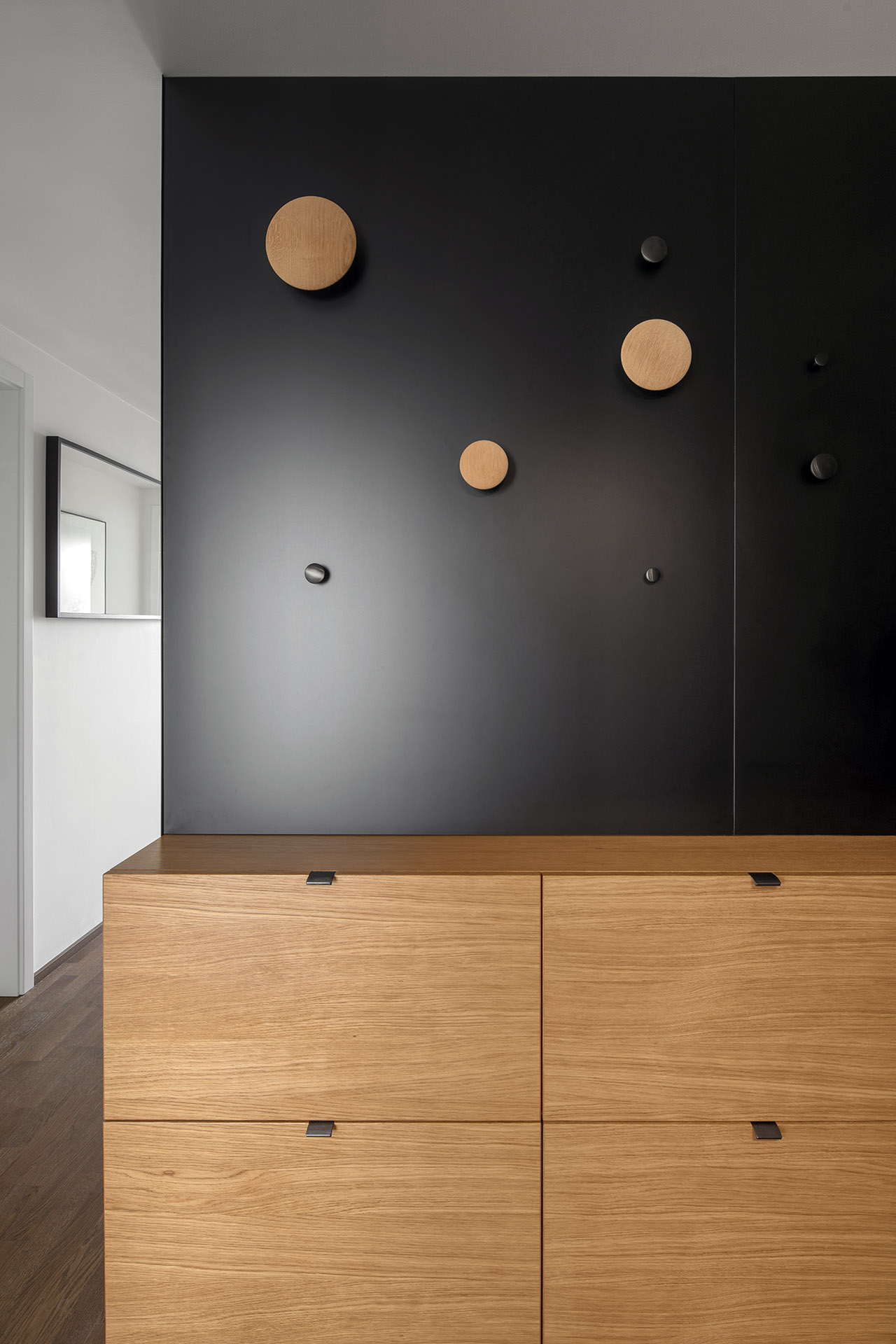 image © Tomas Dittrich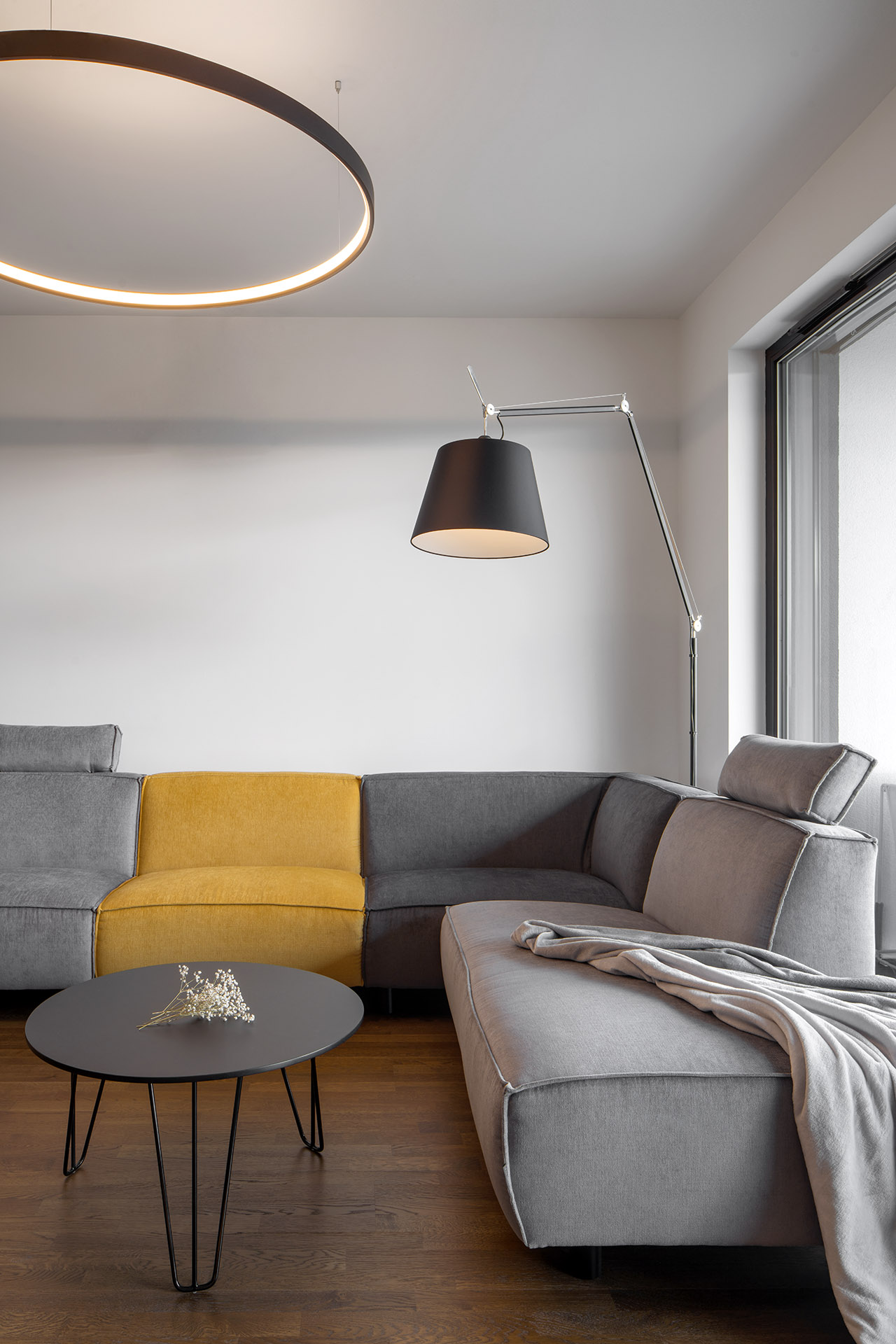 image © Tomas Dittrich
Project name: Apartment interior in Prague
Architecture firm: Boq Architekti
Location: Holešovice, Prague, Czech Republic
Year: 2019
Photography: Tomas Dittrich
---