Maden Group: The Flying Line is an architectural solution that integrates the plots in a natural way to lead to the determining location of the Long Beach. The shading structure of the stadium, as a central design element, was inspired by the frequent paragliding activities present in the Long Beach. The lightness of this activity is the fuel to the design of the shading structure of the stadium which also is distributed within the site to provide shade as well as aconnection throughout the plots.It aims to create a connection between the beach and the given plots by bringing new life to the location through the introduction of new sports and recreational activities on the site that connect to the new stadium building of Ulcinj.
An intervention as such is created to bring a new energy and positivity to the site and enhance the liveliness that the area is especially known for during the summer season. The design of the stadium, although initially as a primary objective, blends within the sports complex that honors the potential of Ulcinj to grow and develop further as a city for sports tourism due to its all-year round warm climate and sandy beaches. The addition of a new football stadium that accommodates football matches for national and international teams, as well as spaces to serve visiting football teams and the invitation to a new movement within the site stands at the basis of concept of the Flying Line.
The proposal for the new city stadium is located in Ulcinj'sLong beach and features a sports complex that extends within two plots. The proposal involves a conceptualfunctional and recognizable architectural-urban solution, based on the parameters andrecommendations that are specified in the competition task. The design proposal is proposed as the basis for the preparation of the technical documentation in the next stages of the Project.The Stadium Building accommodates all the necessary functional spaces for the designated users: the spectators, players, VIP guests, journalists and media reporters, visitors and managing staf.The volume of the stadium is lightened by the tensile shading structure and creates an immediate connection with the context.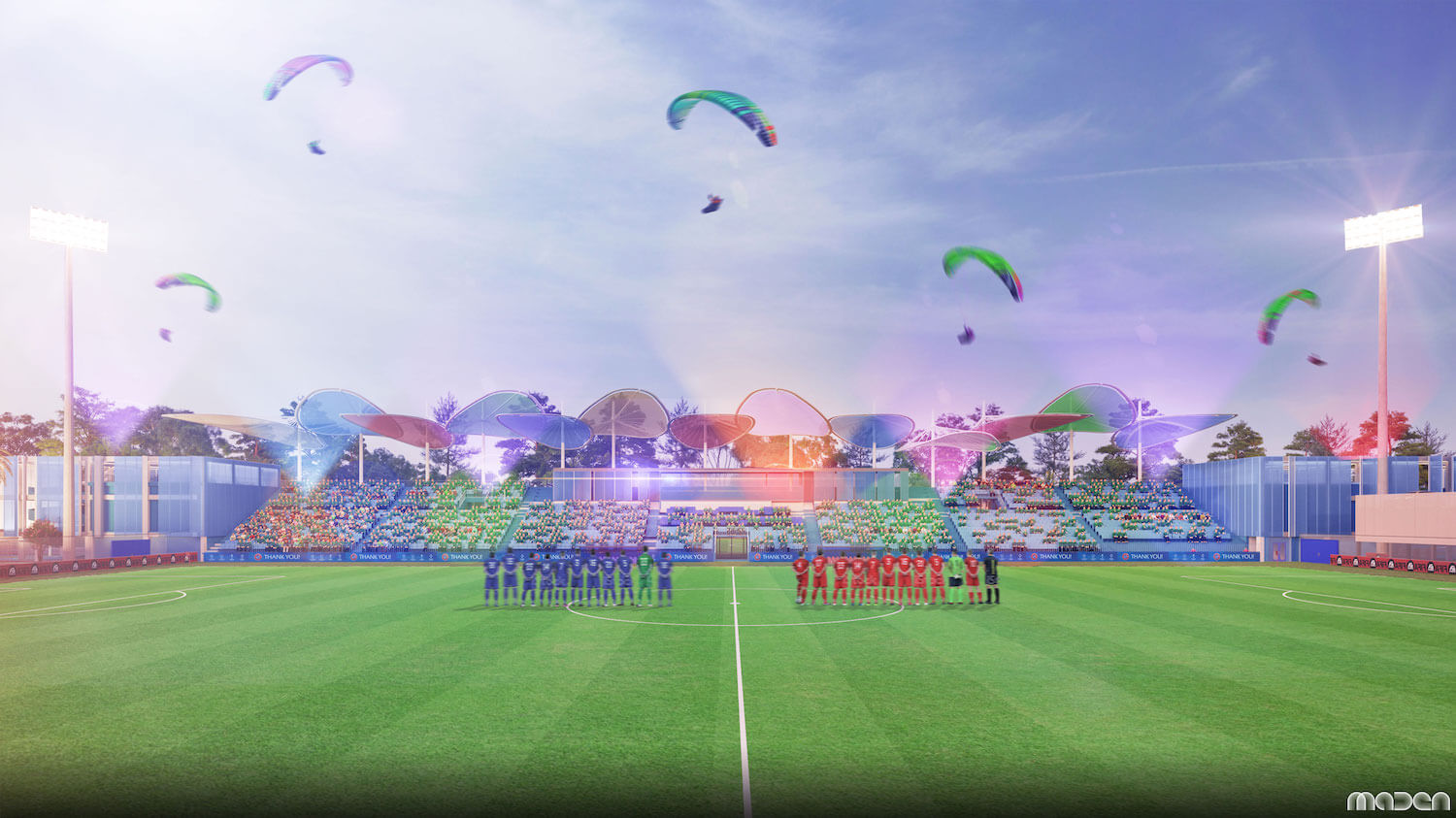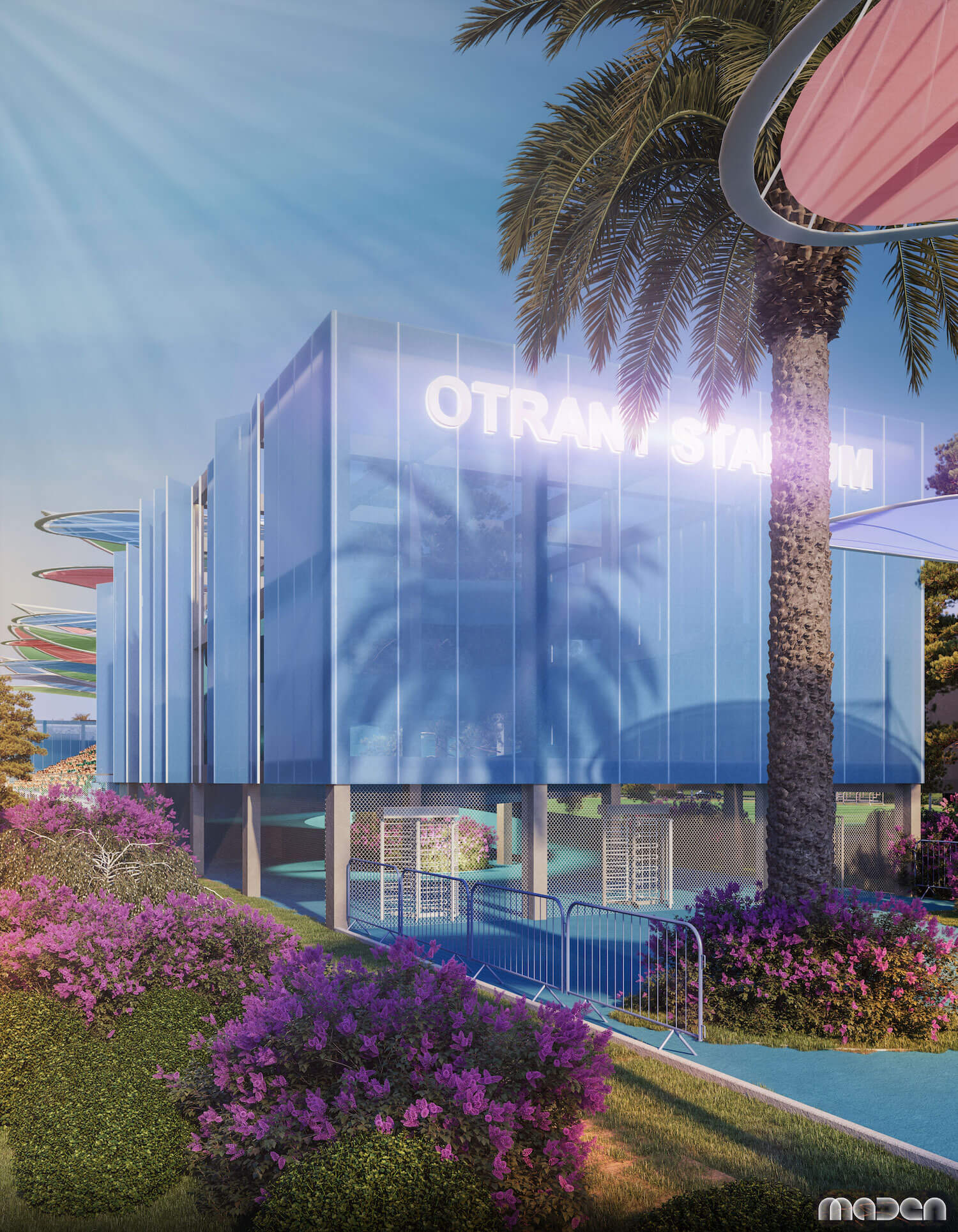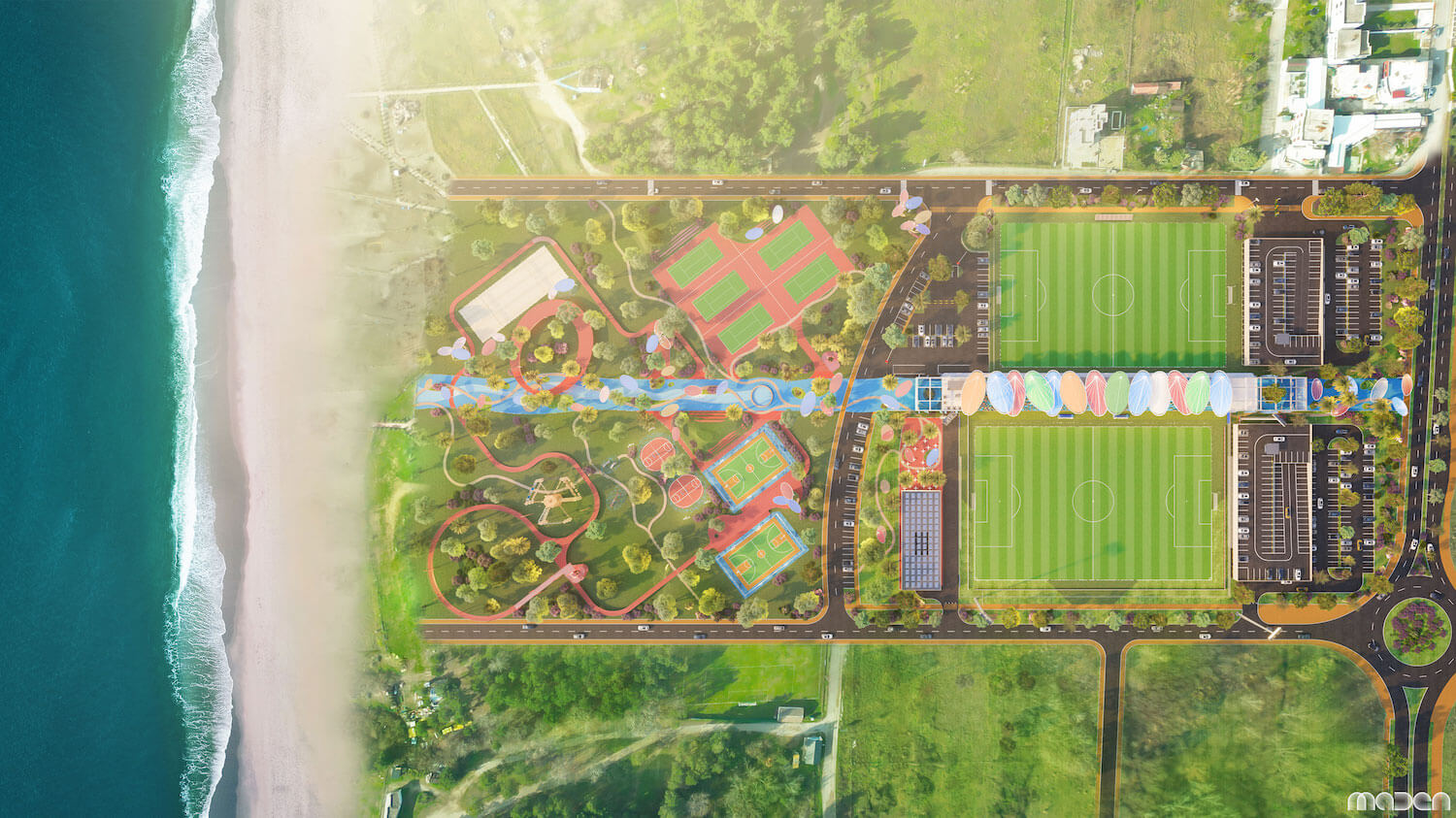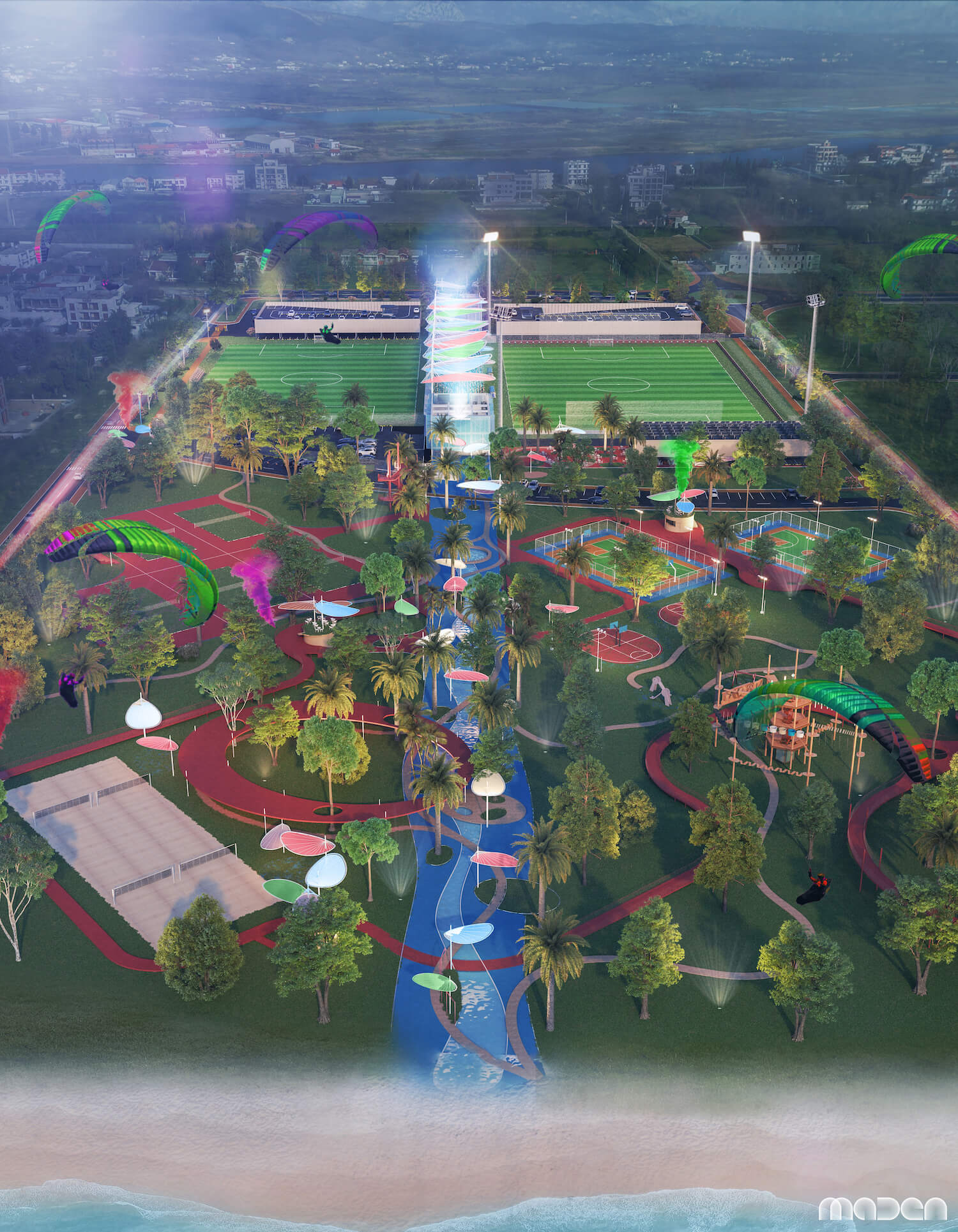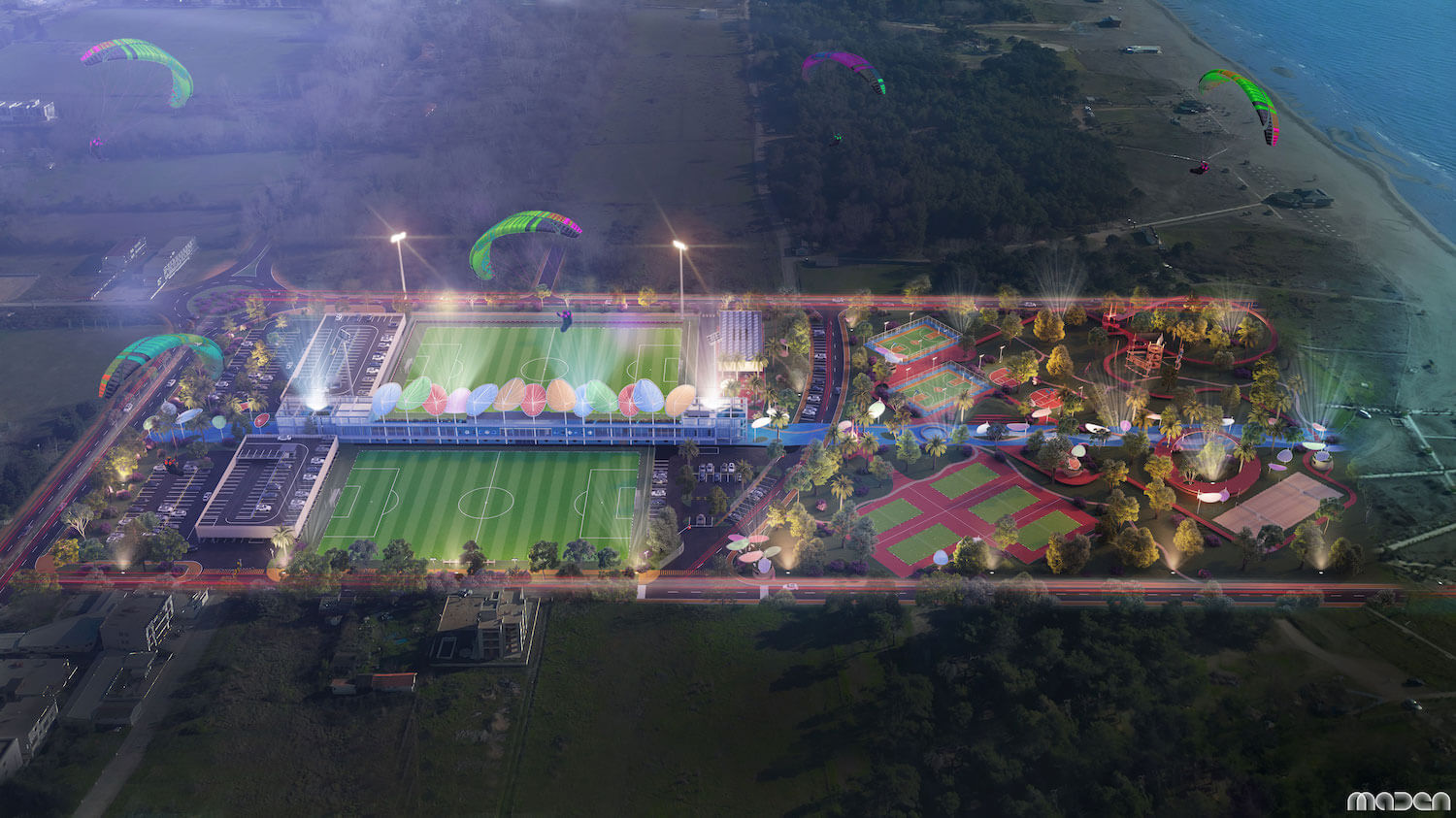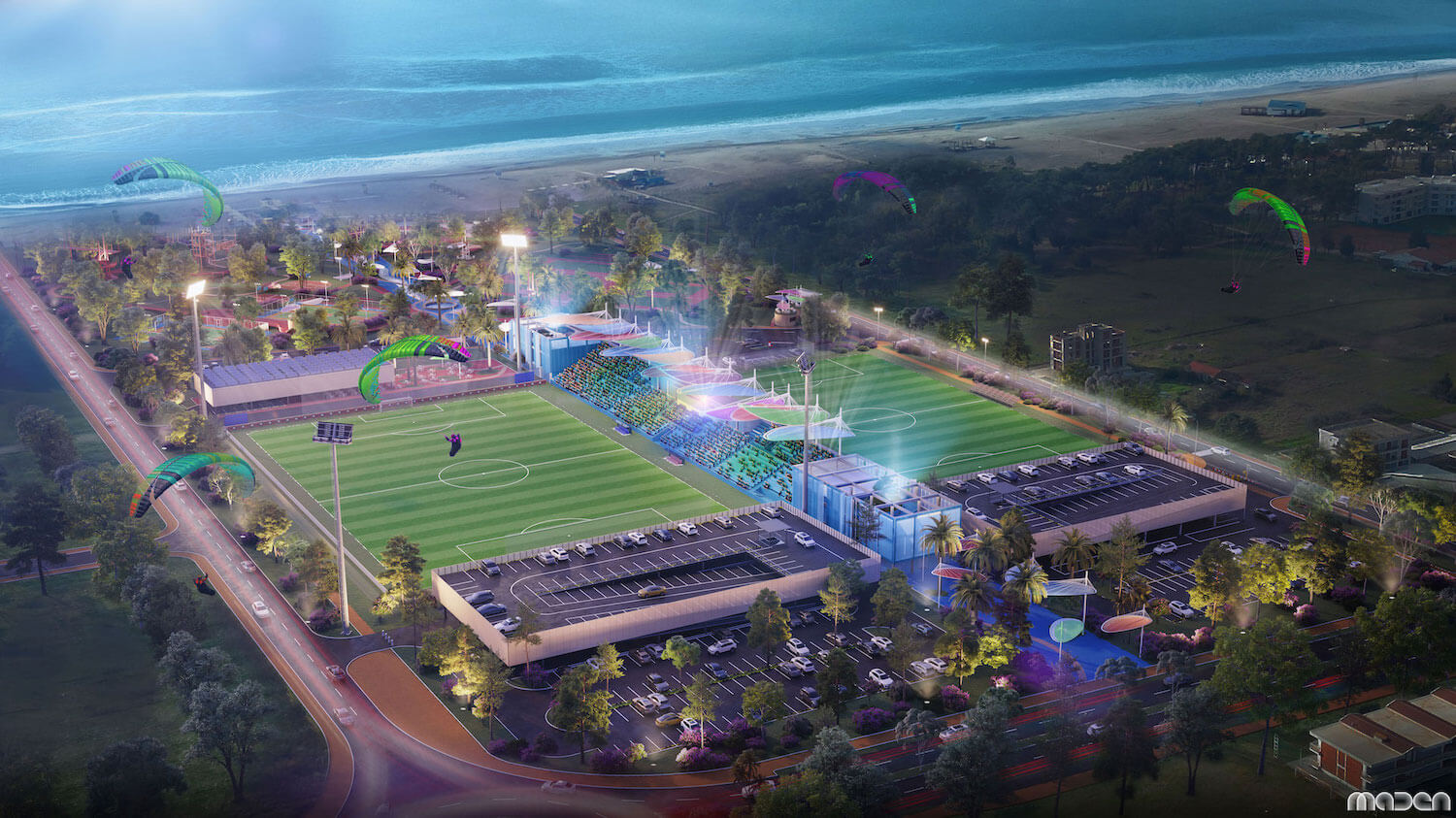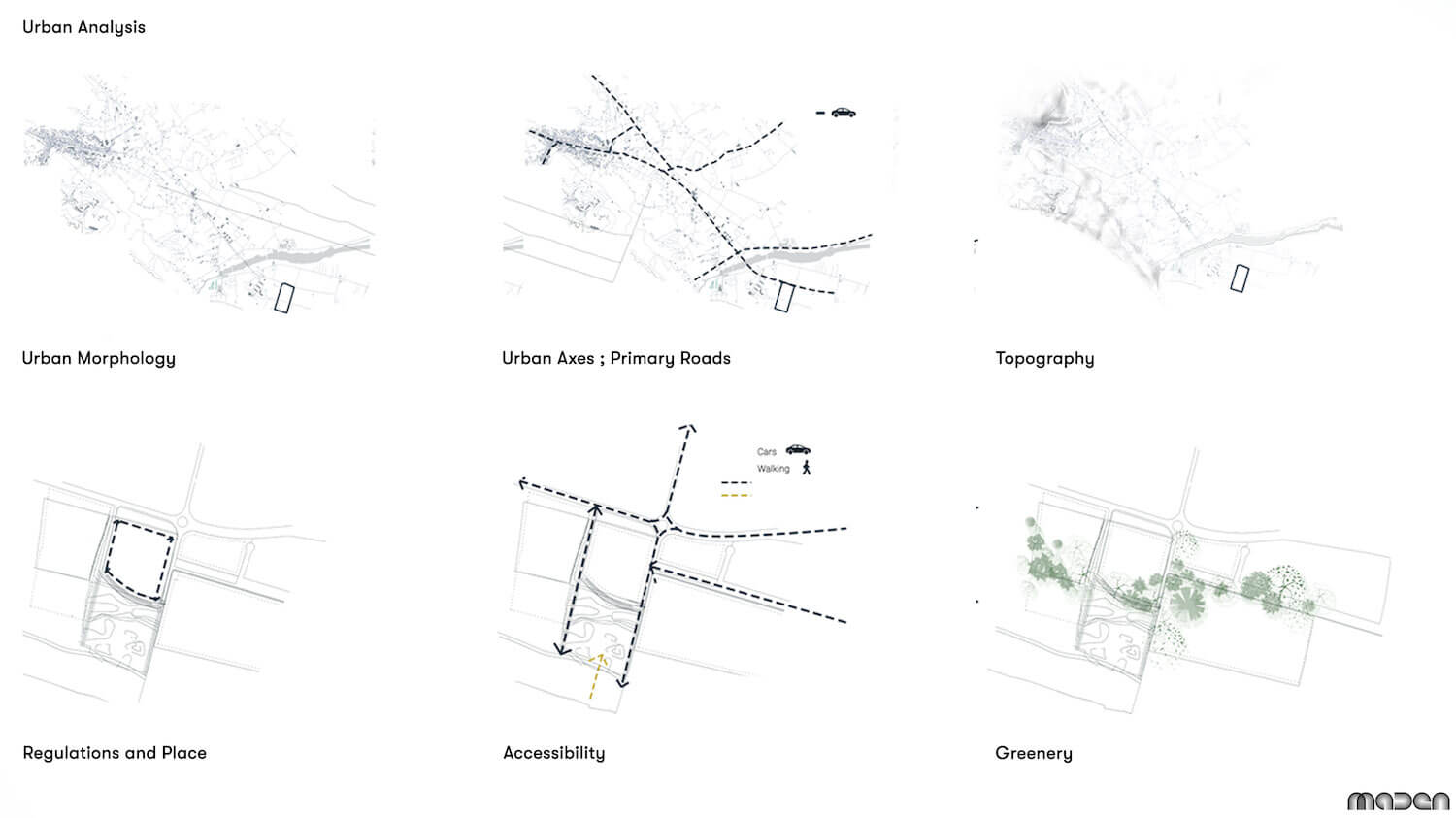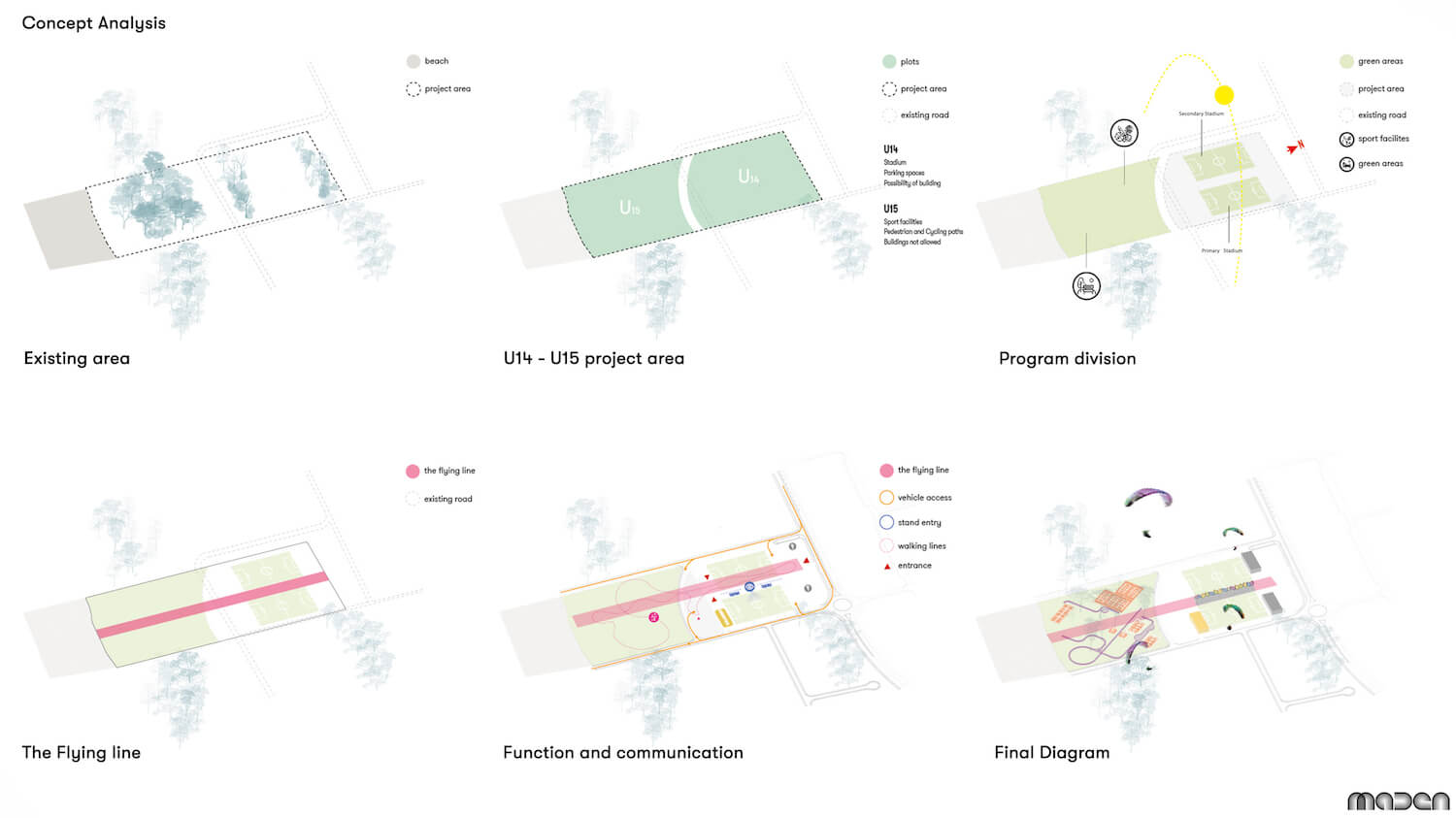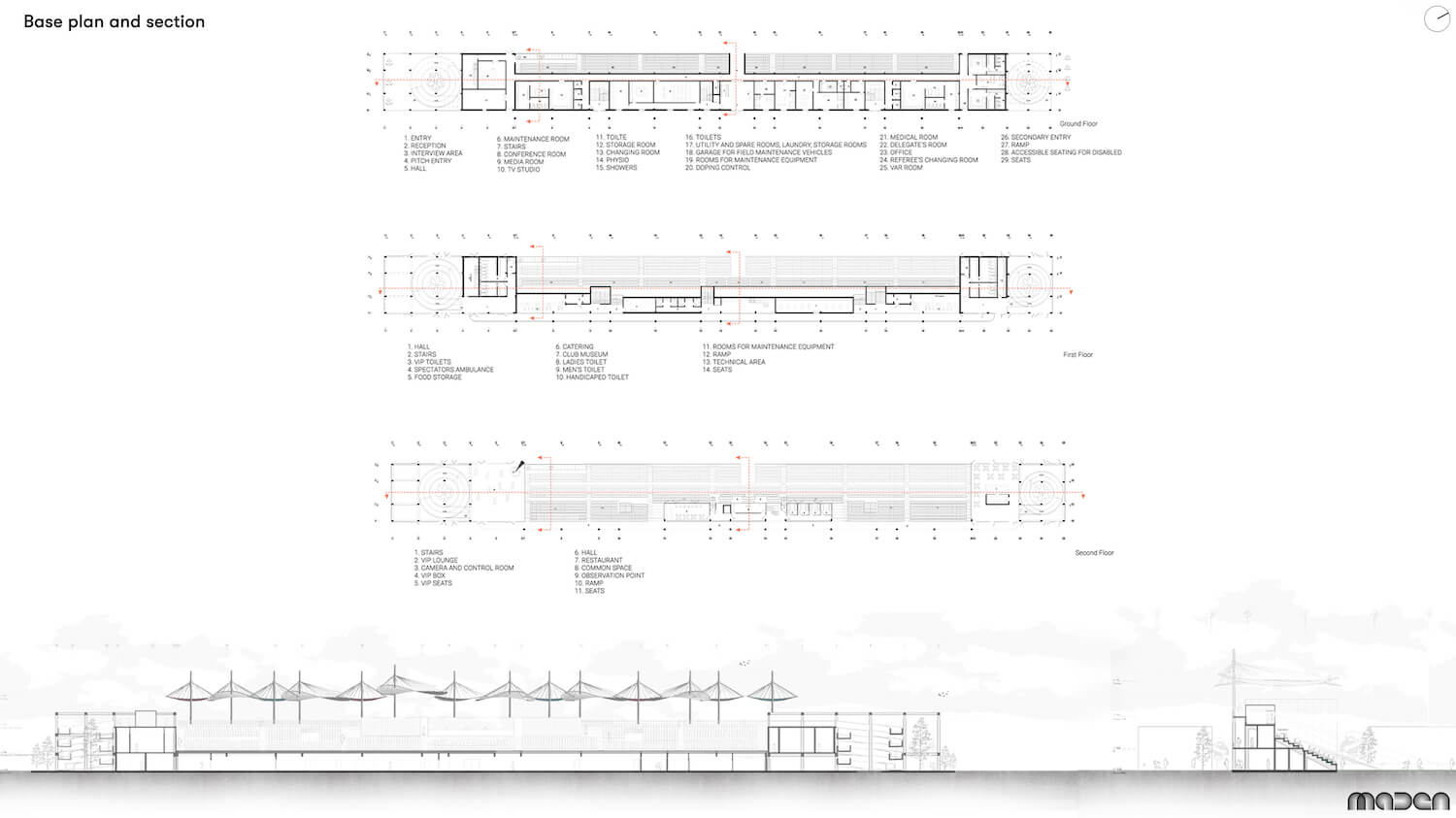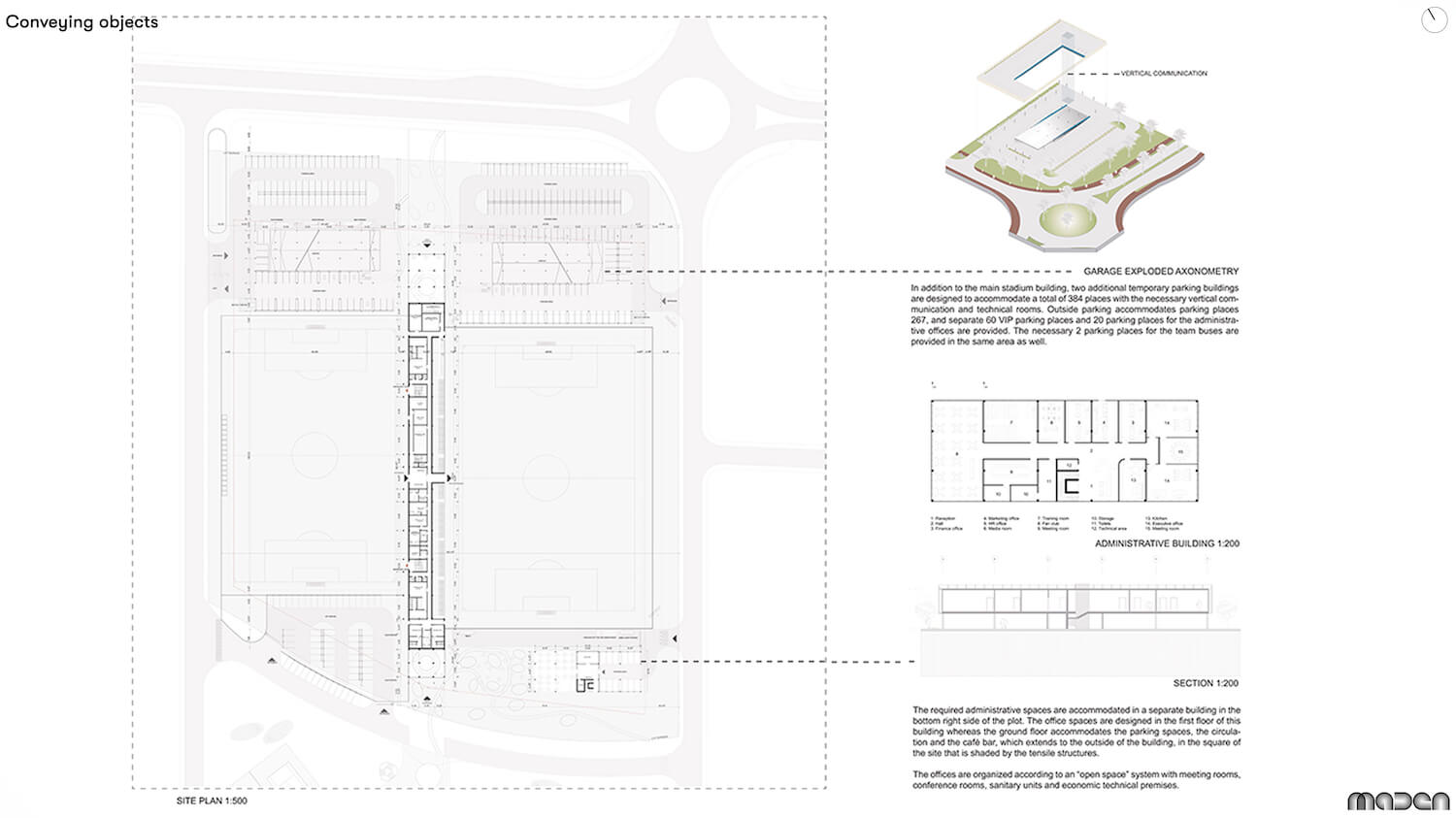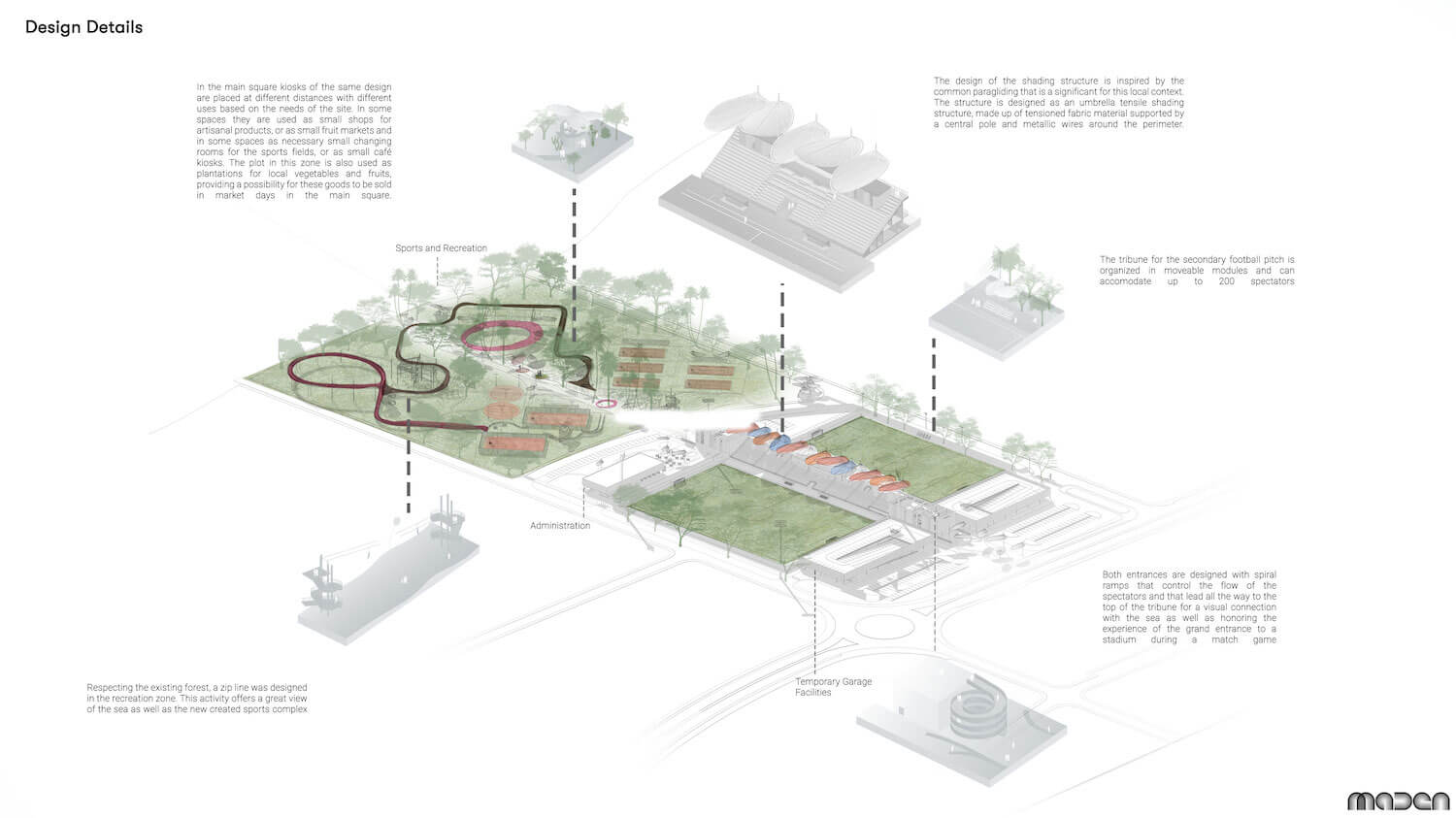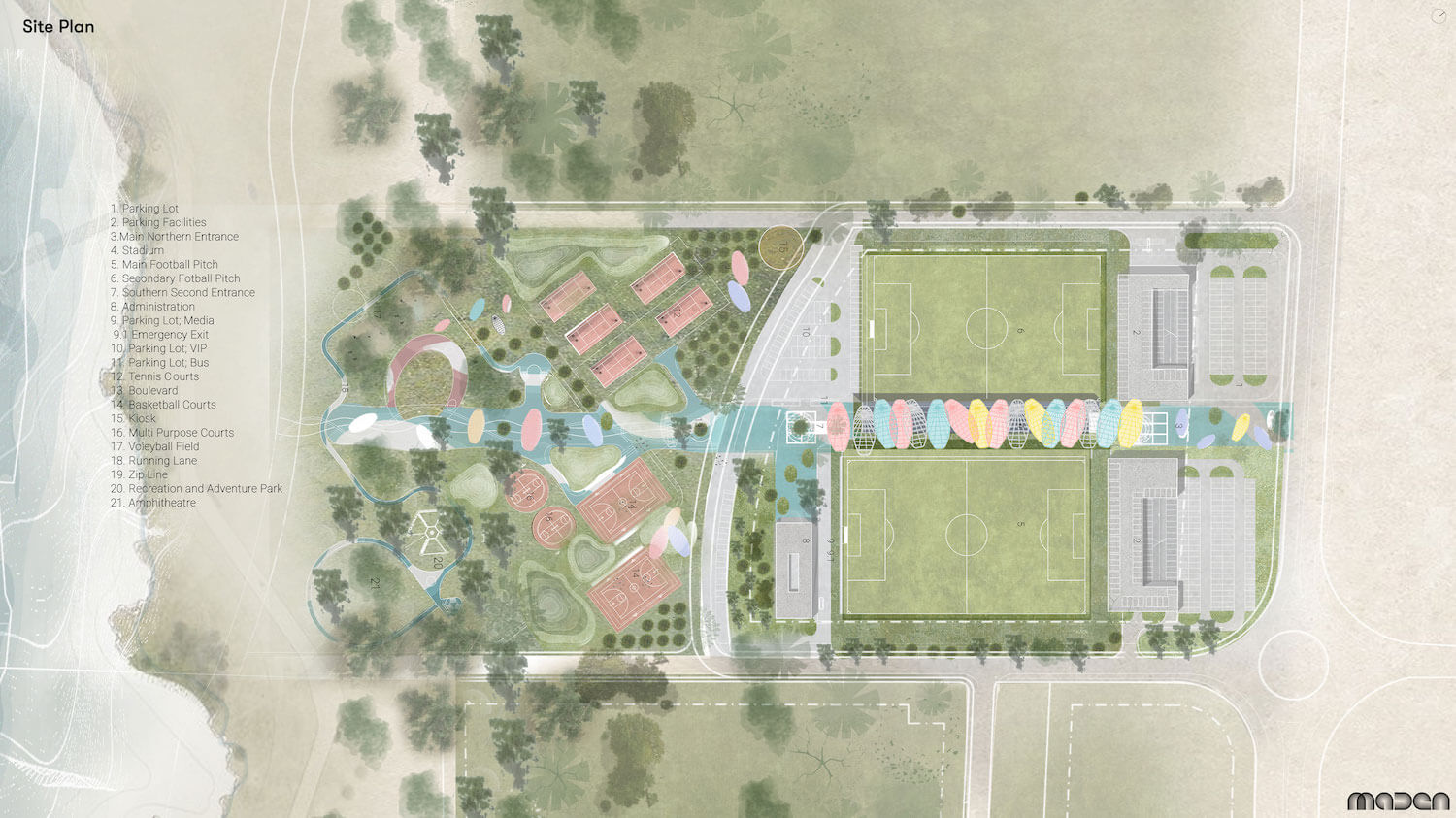 ---