Veliz Arquitecto: Barbie Miami Mansion, this unique reinterpretation of the iconic Barbie mansion fuses the charm and fun of the world of Barbie with the vibrant style of Miami. Immerse yourself in a universe filled with bright colors, fun elements and sophisticated design that will make you feel like you've stepped into Barbie's own dream.
Stunning exterior:
The mansion stands tall with its stunning Barbie fashion-inspired façade and signature colors. Pastel and bright shades, such as pink, turquoise and lavender, adorn the structure. Gold accents add a glamorous, modern touch. Lush gardens and tall palm trees surround the mansion, giving the feeling of a tropical paradise in the middle of Miami.
Interiors full of fantasy:
Upon entering, you'll be greeted by a glamorous foyer that blends classic elements with modern touches. Walls adorned with mirrors and heart-shaped decorations reflect the love that Barbie inspires throughout the world. The white and pink marble floors will transport you to a world of elegance and sophistication.
Lovely game room:
Barbie's playroom is an explosion of fun and color. Here you will find a wall of Barbie dolls in her diverse collection of outfits and professions. A home theater with pink seats and a state-of-the-art projector will let you enjoy Barbie's adventures on the big screen.
Pool and entertainment area:
The backyard is an oasis of fun and relaxation. The infinity-style pool is surrounded by quirky sun loungers with flower-shaped parasols. A poolside bar area offers delicious drinks and tropical cocktails that will transport you to the Miami atmosphere.
Space for events and parties:
The Barbie Miami Mansion has a spectacular event room for parties and celebrations. With its sleek design and expansive dance floor, this space is perfect for hosting glamorous events, just like Barbie would.
The Barbie Miami Mansion is a dazzling mix of fun and style, a tribute to the iconic doll that has been an inspiration for generations. Come and discover the magic of Barbie in an environment full of color and luxury, combined with the sunny and energetic style of Miami!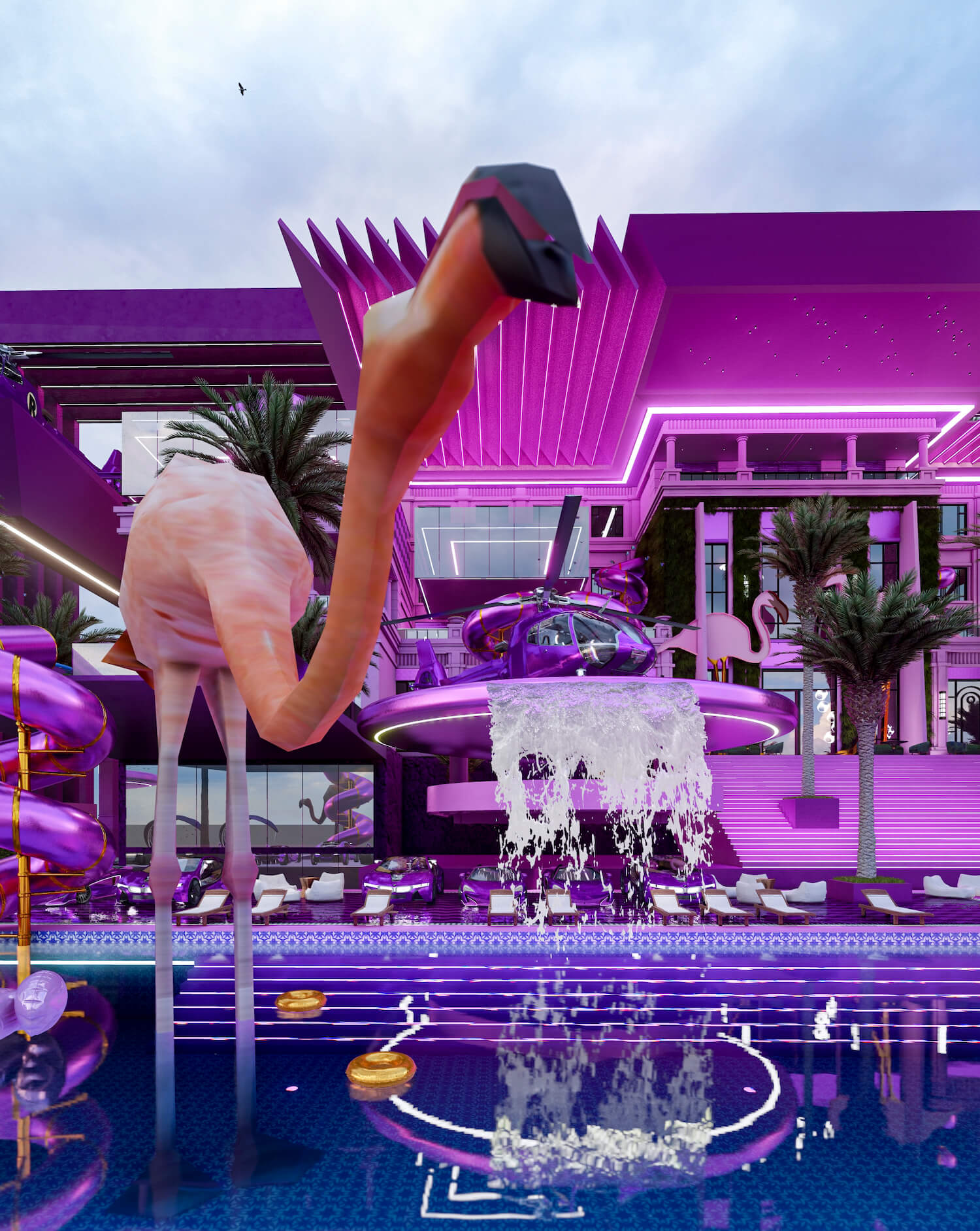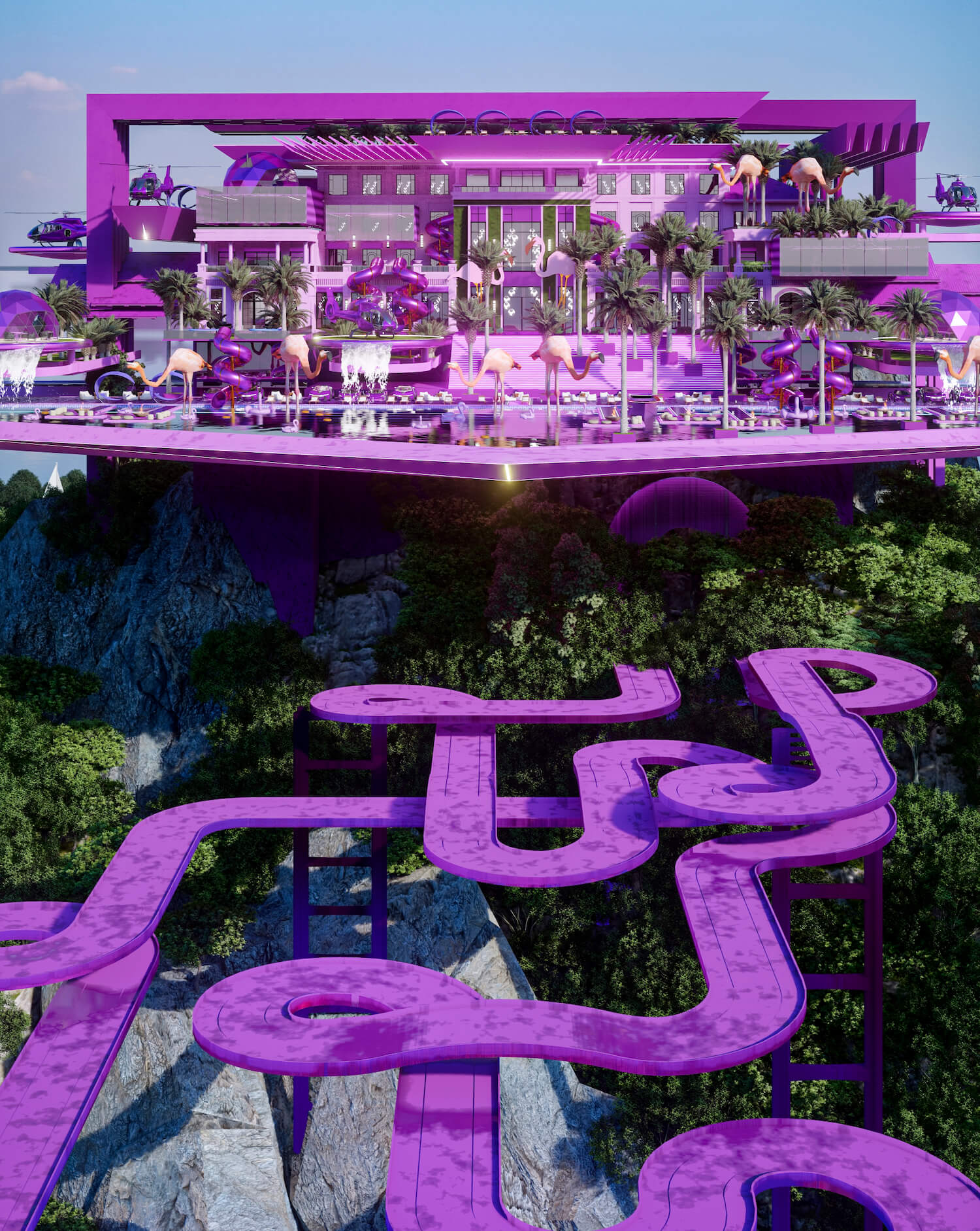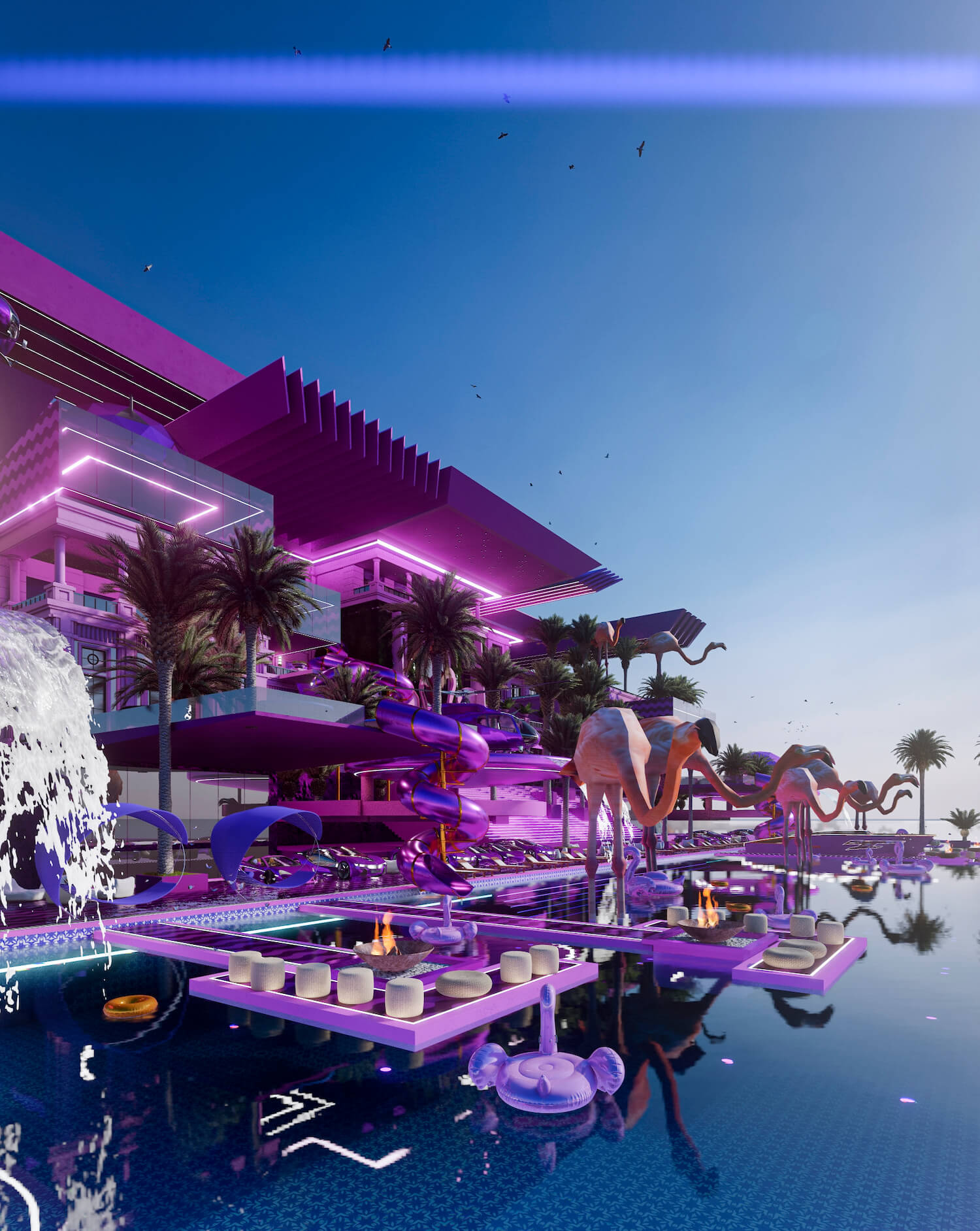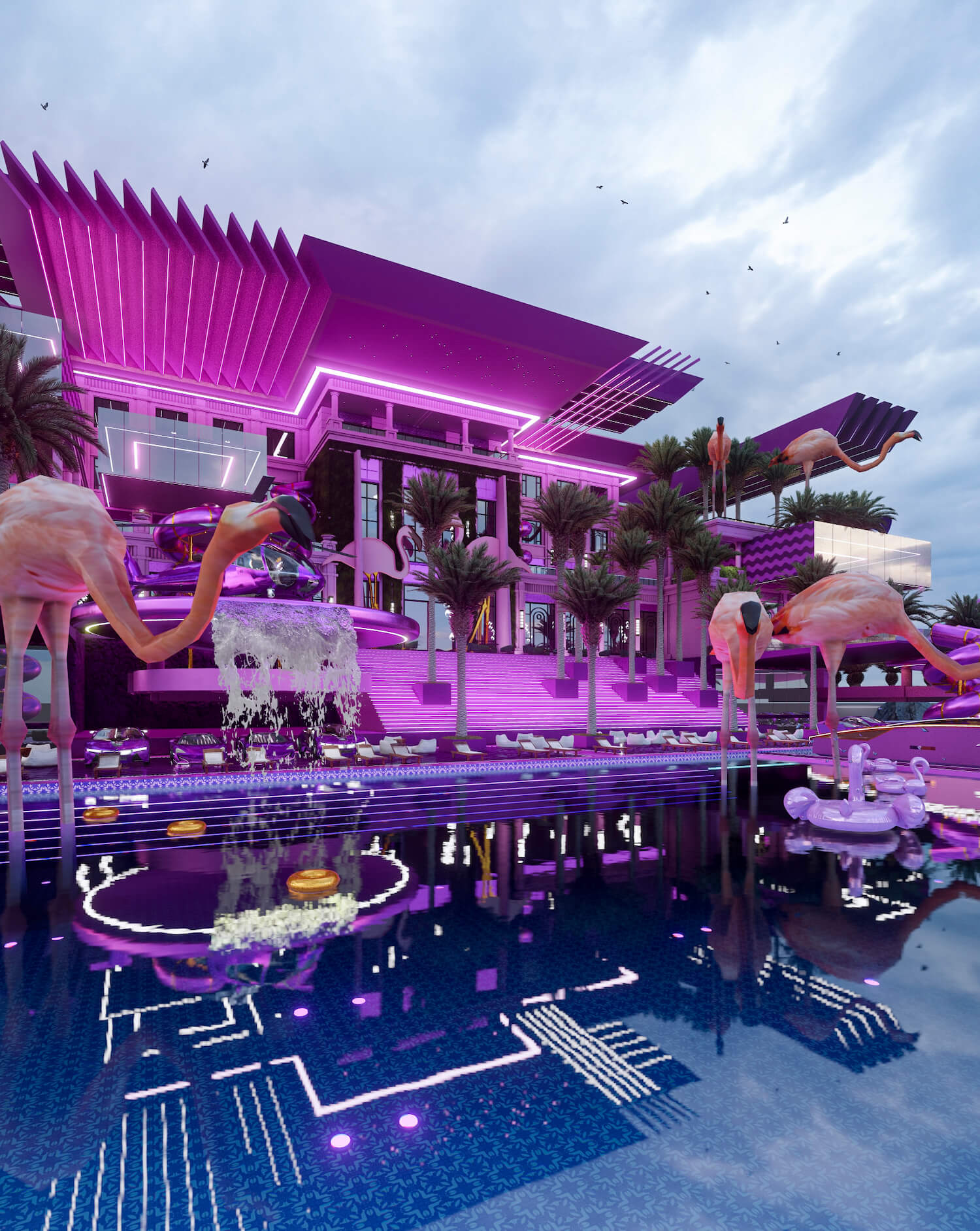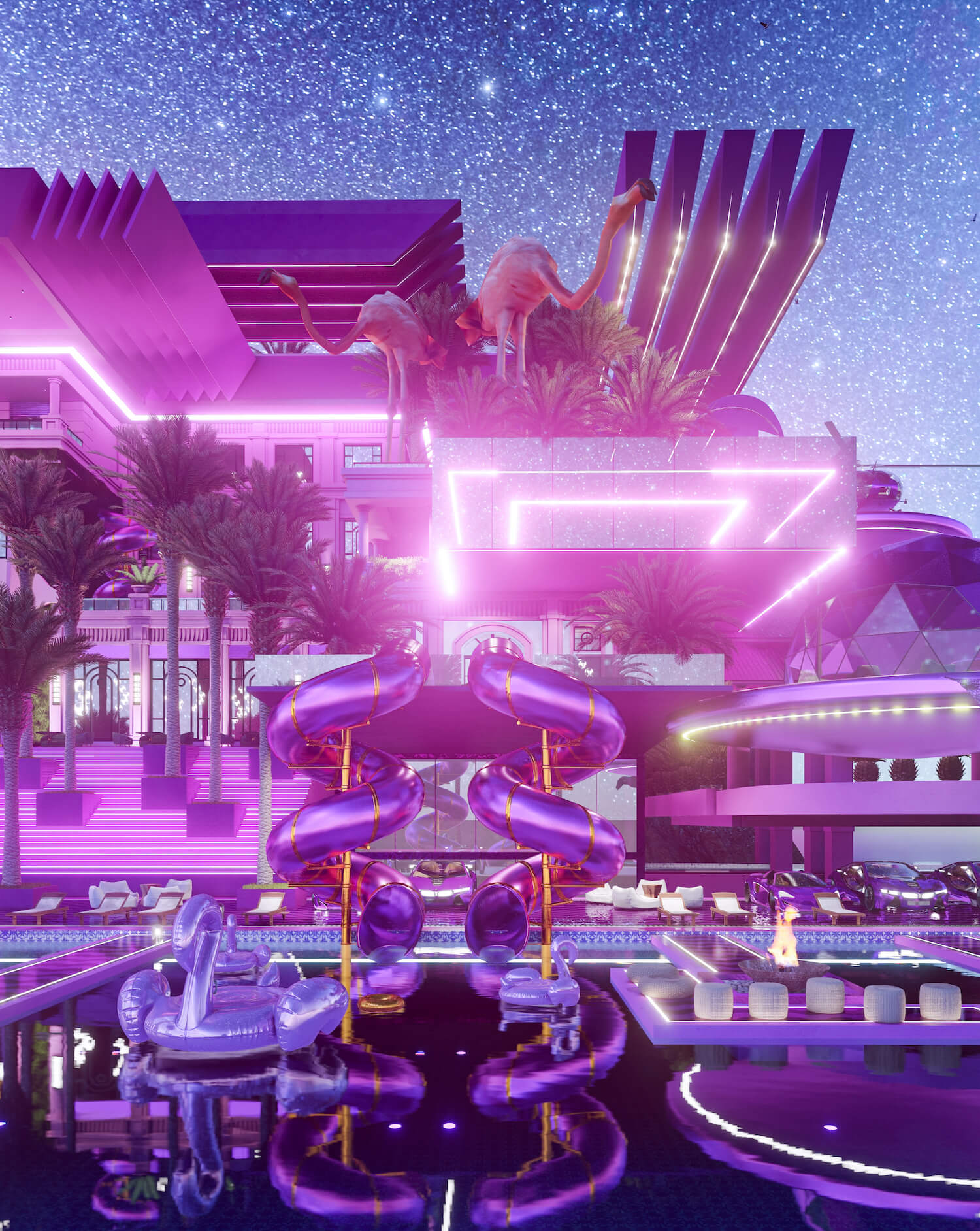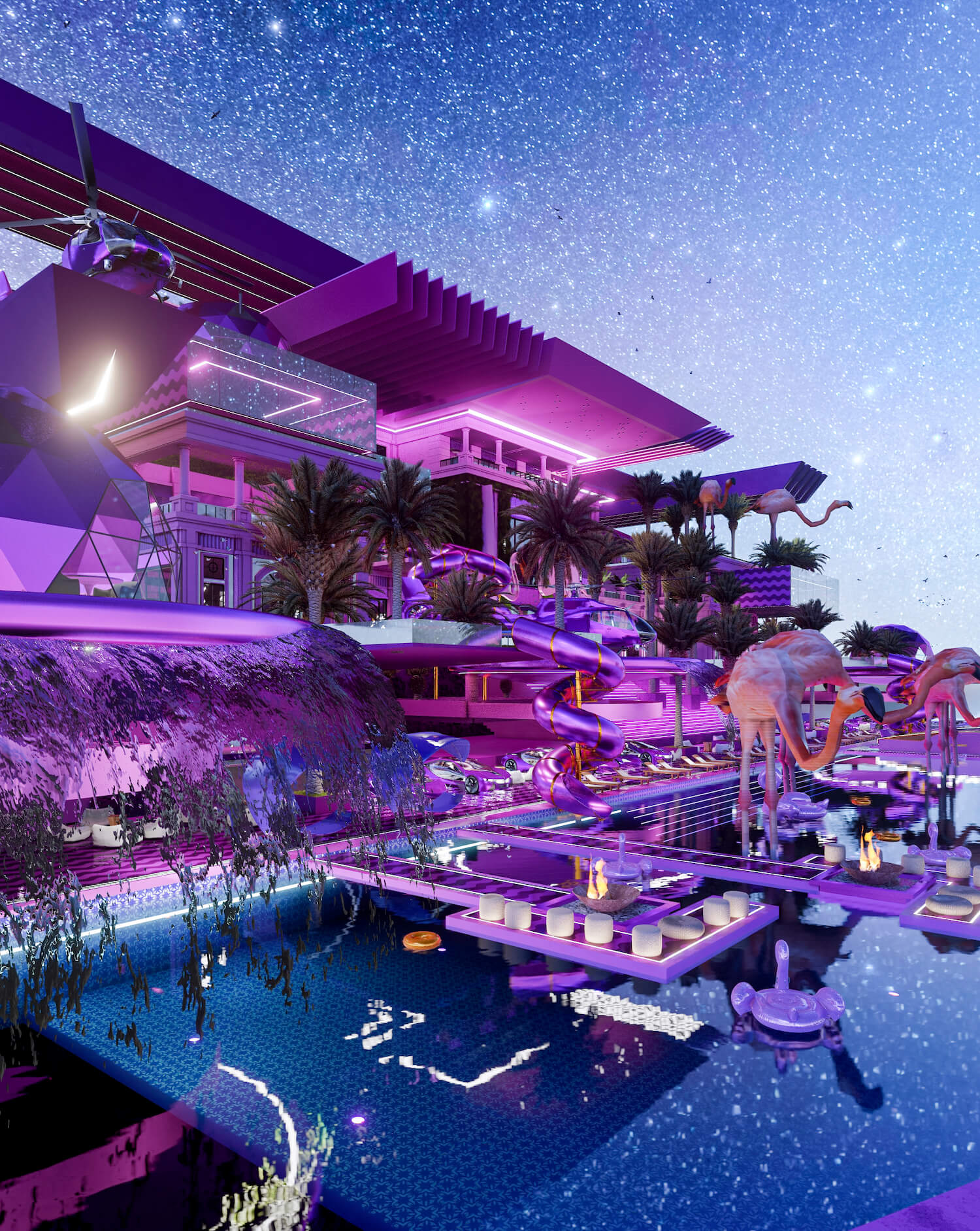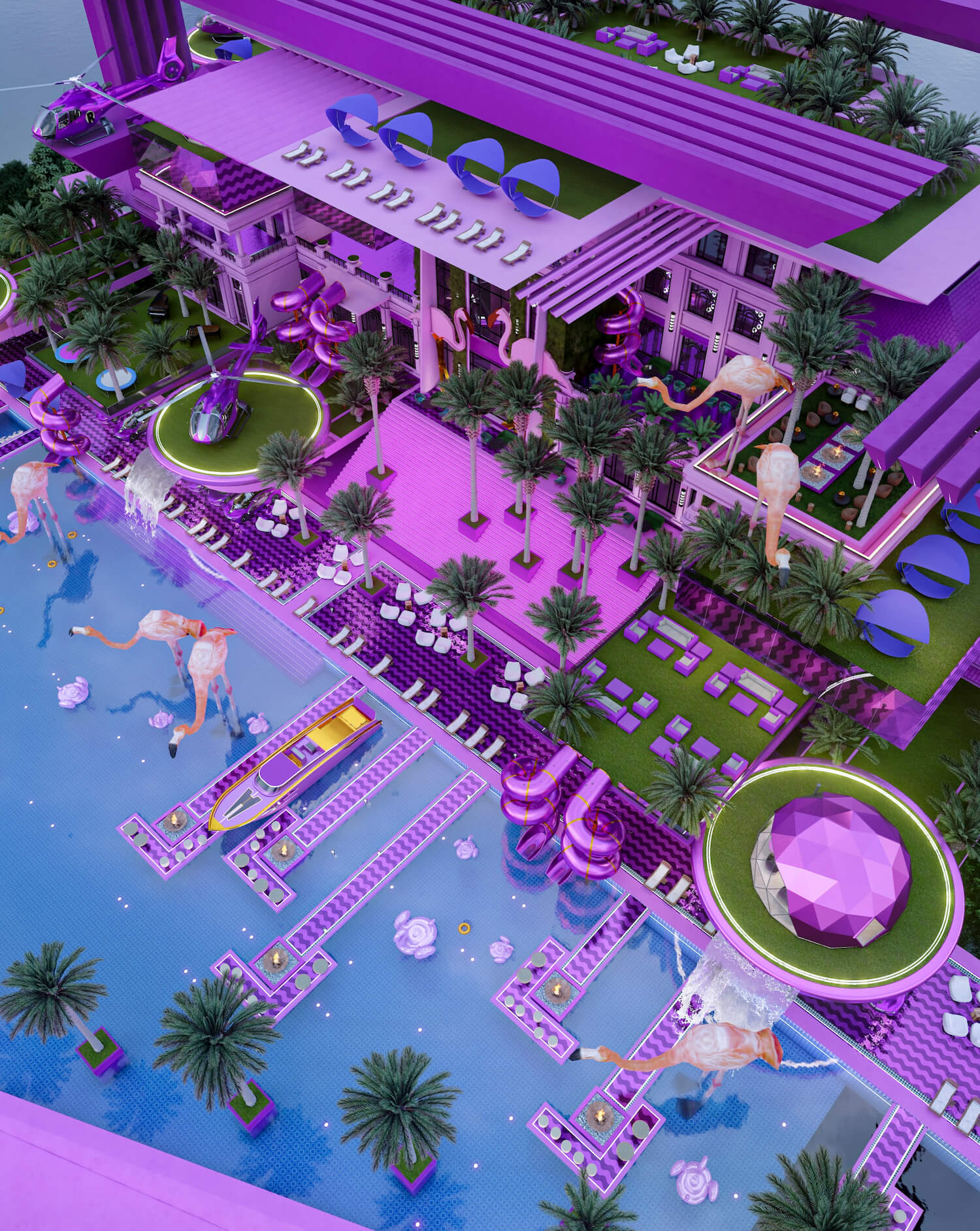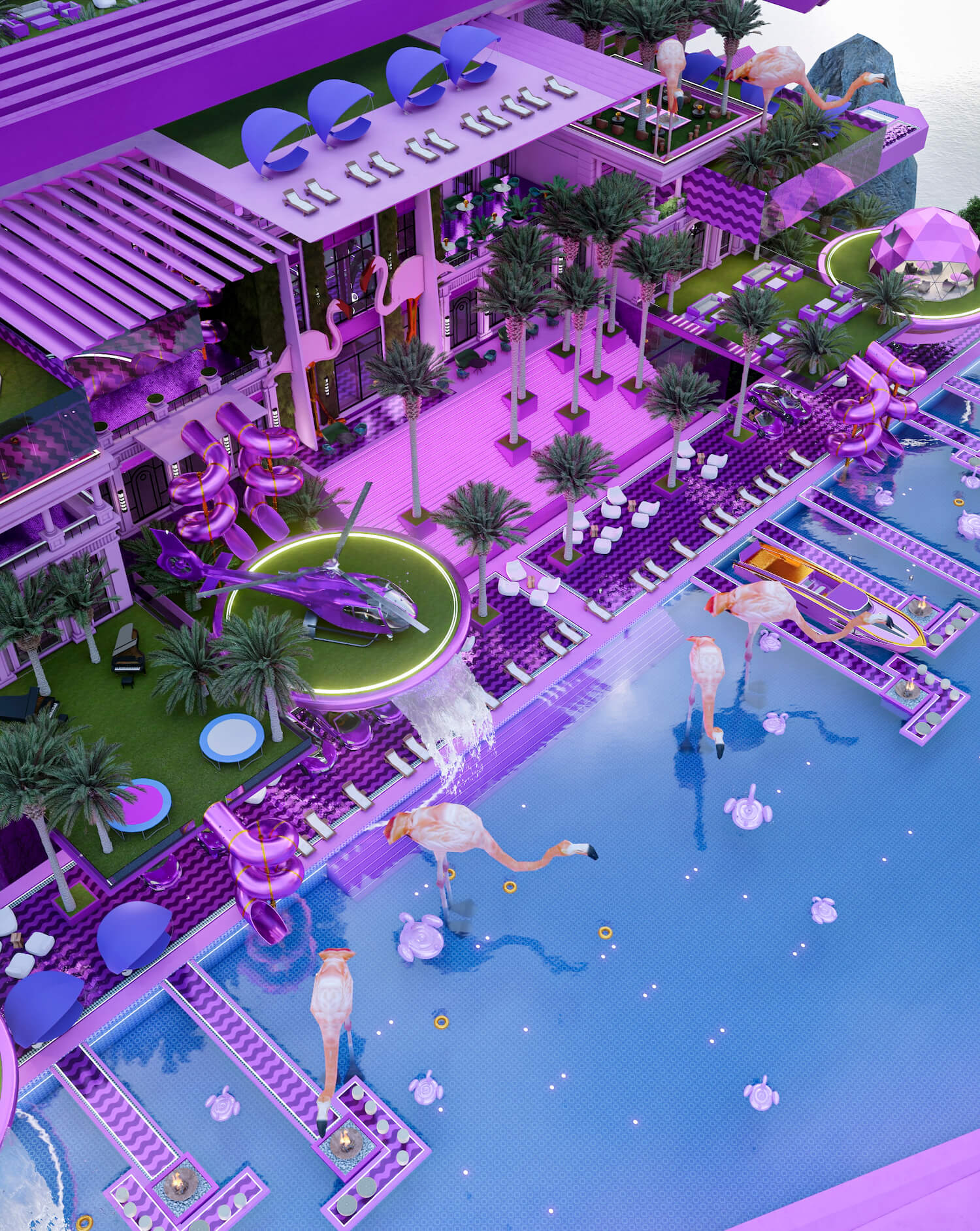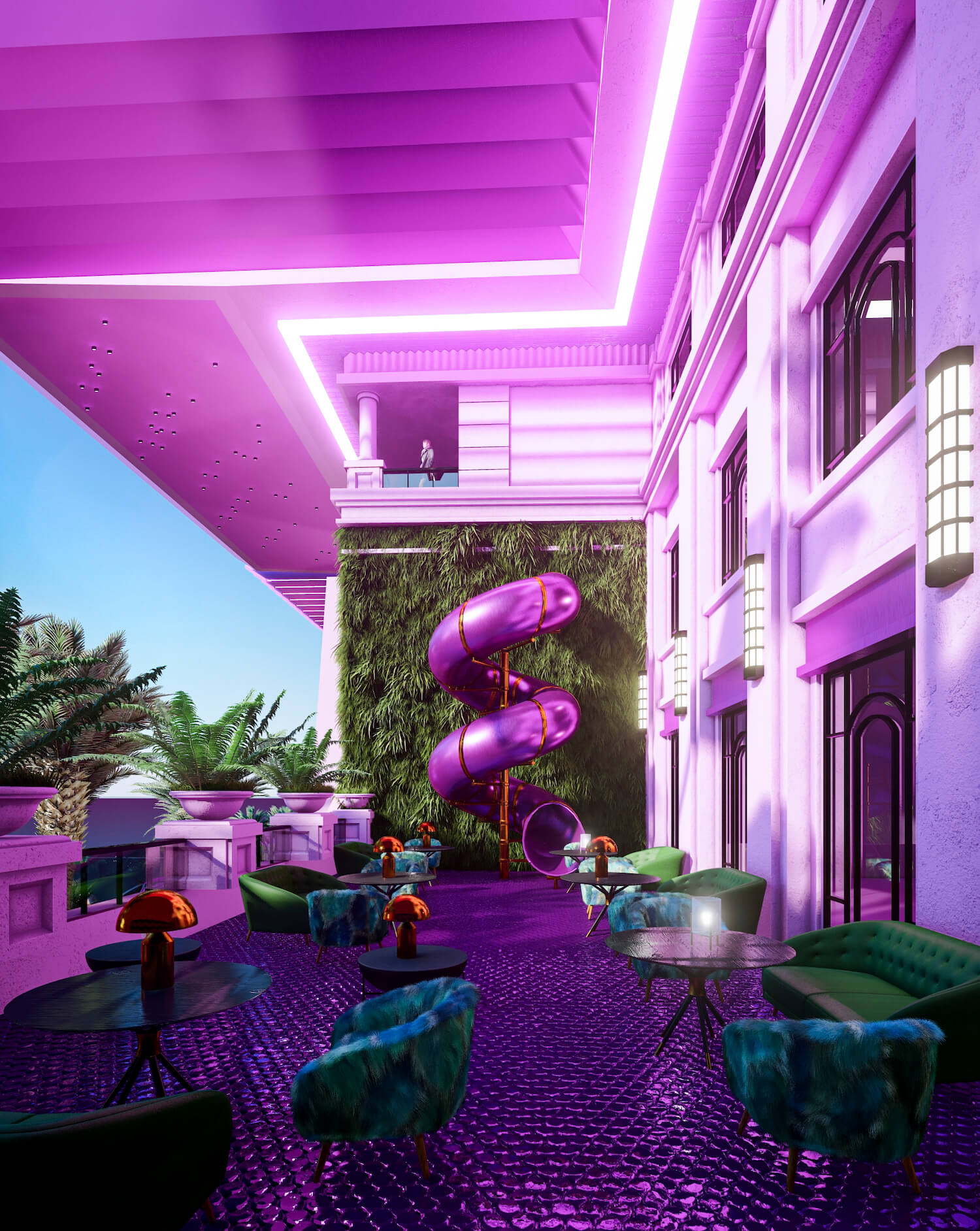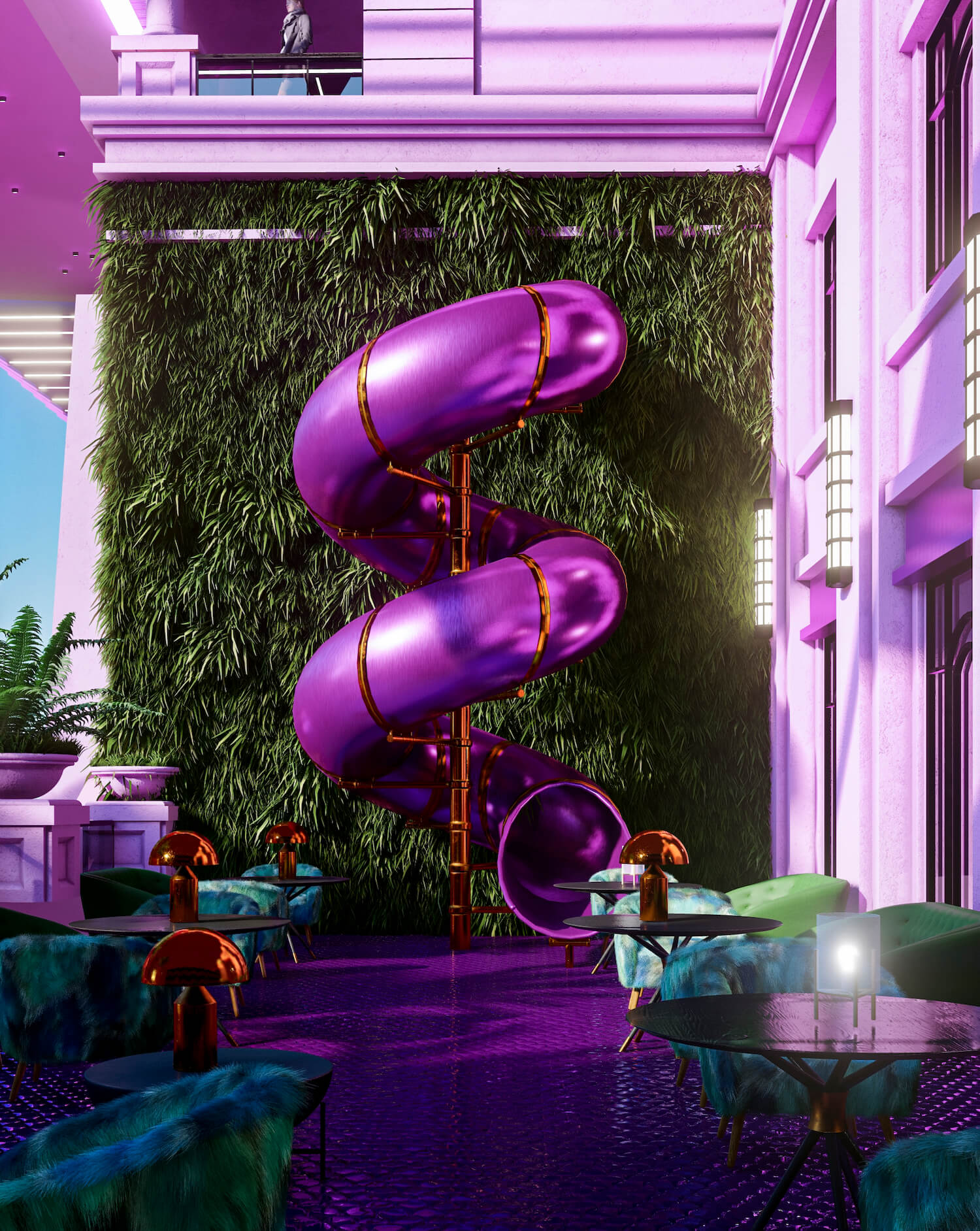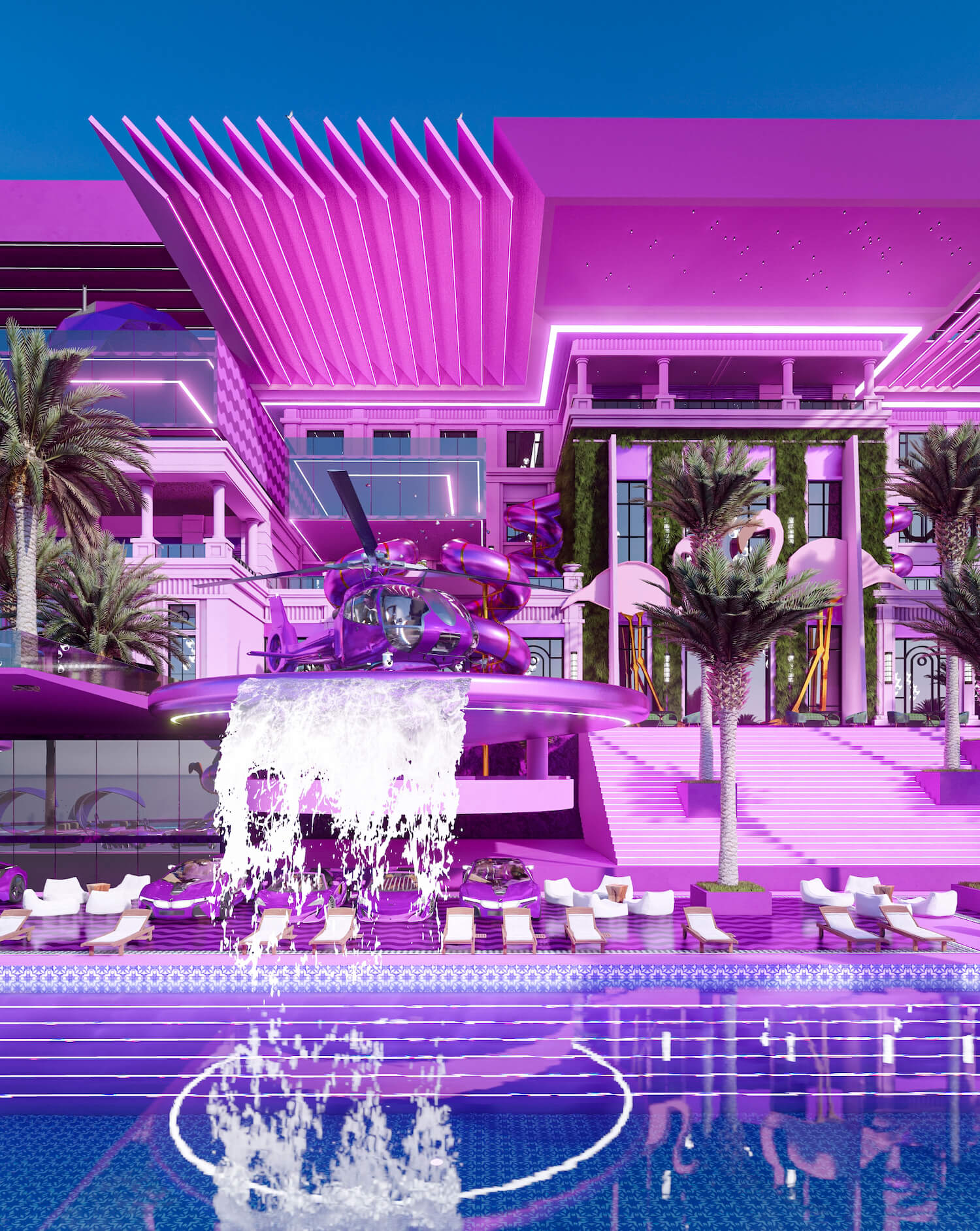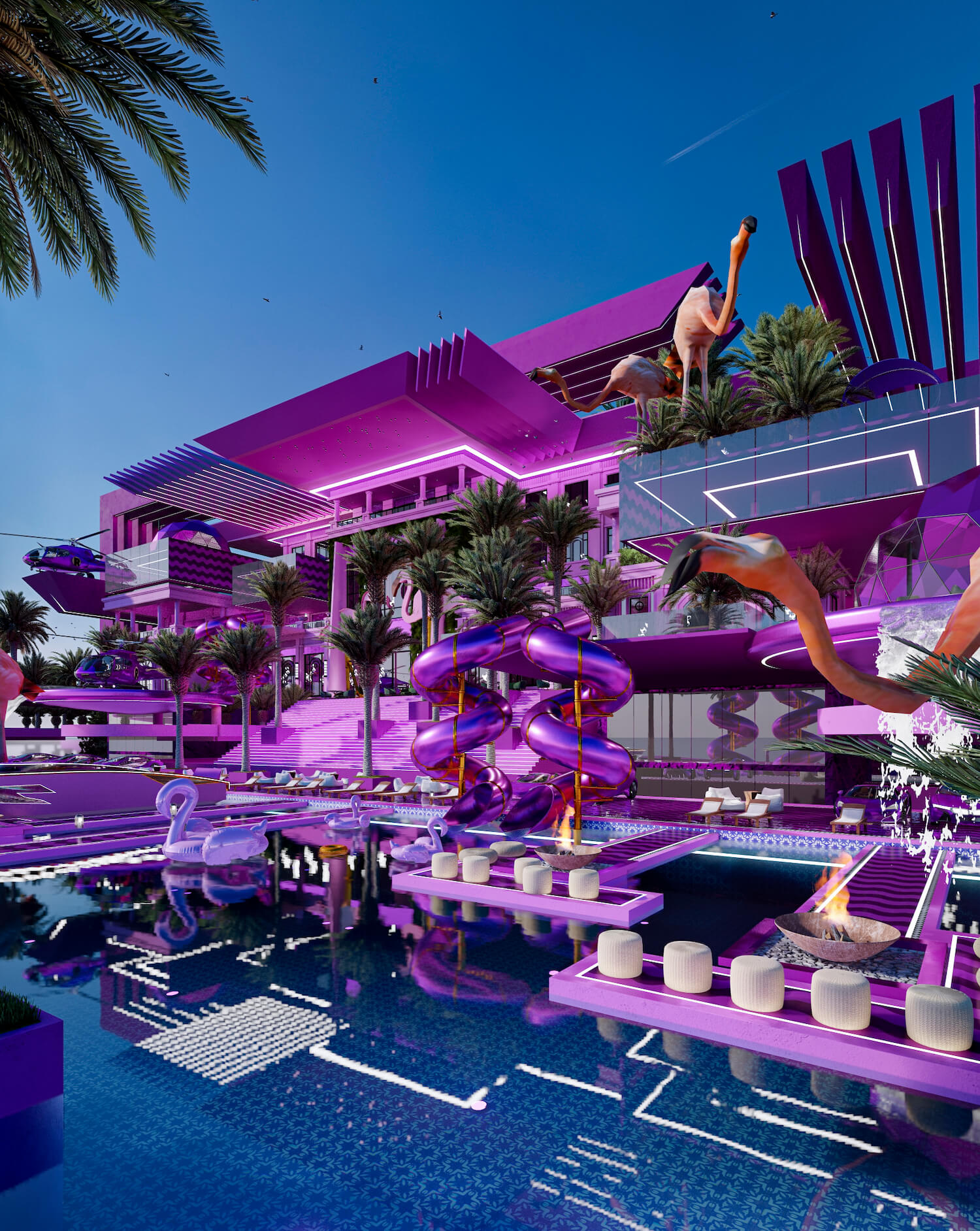 ---