The Digital Bunch: What if the majesty of a medieval castle were seamlessly integrated with the sleek lines of contemporary architecture? While such an undertaking may pose a risk to national heritage if not executed with due care, the collaboration between a skilled architect and a cutting-edge visualization studio can yield breathtaking results that exceed expectations.
Kyffhausen Castle, located in the central part of Germany, is a true gem of medieval architecture. Our job here was to collaborate the ruins of the medieval castle with the museum concept provided by Code Unique Architecten. The images we created were submitted as a competition entry, and needless to say, this project won the competition.
Undertaking a project of this magnitude was a great challenge for our team. With a majority of our 3D artists holding degrees in architecture, their fervent interest in tackling age-old architectural issues and refining the landscape was instrumental in delivering an exceptional outcome. For our recent venture of designing a contemporary museum, our team meticulously deliberated on the optimal camera angles and materials that would seamlessly emulate their real-life counterparts.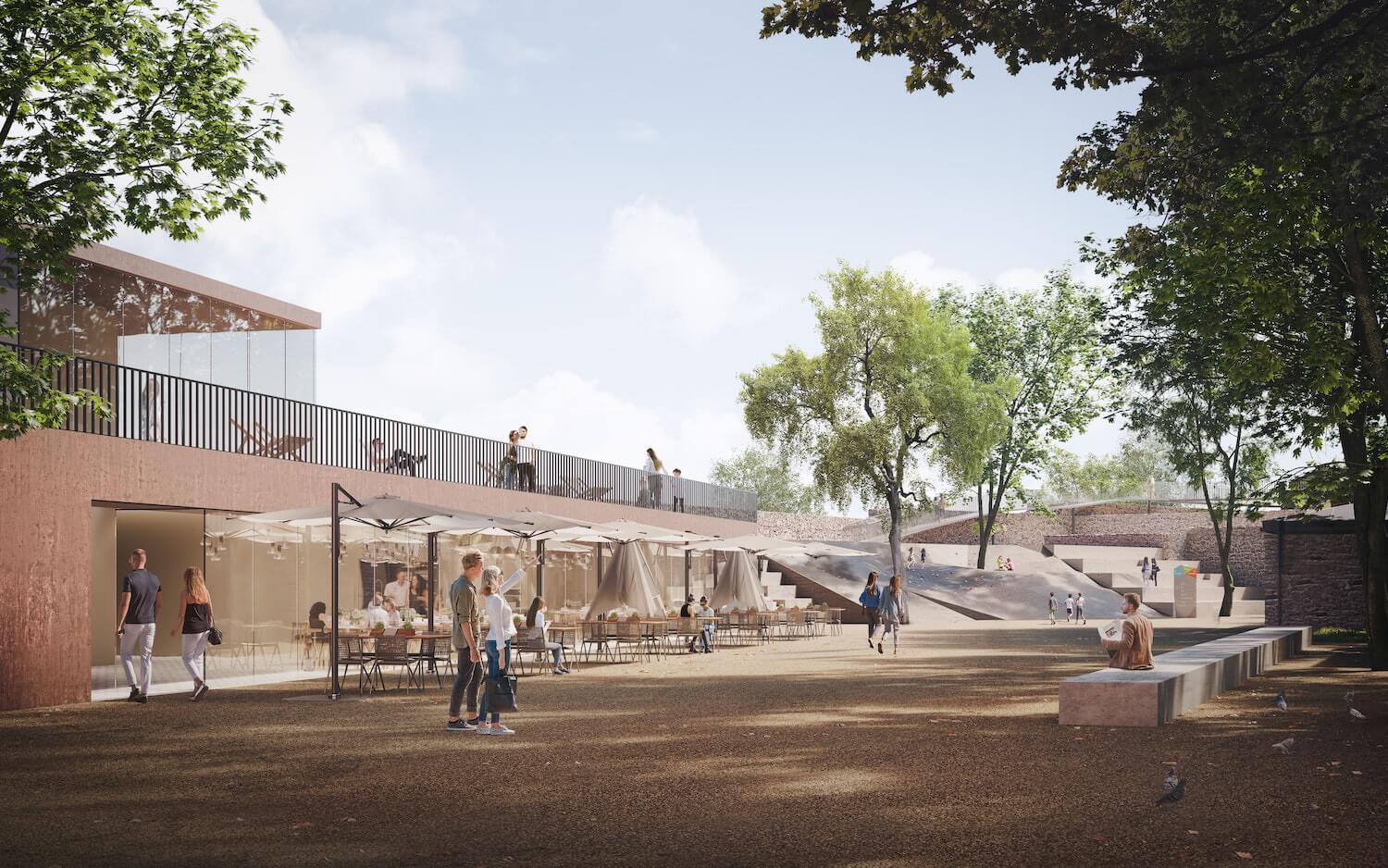 In line with the vision to incorporate medieval nuances, the architects embraced red brick walls on the tower, sturdy stone walls surrounding the entire urban planning, a natural earthy ground, and exposed ruins to exude an air of the Middle Ages.
We delivered three visualizations: an aerial image, exterior, and interior. Each one of them showcases a different element of the design: the structure's location and how it sits within its surroundings, how visitors will interact with and discover the building's innovative design, and the seamless incorporation of modern, open spaces, oversized windows that bathe the interior in natural light, and the overall contemporary aesthetic. All three visualizations have the same mood and are integral elements of the competition entry.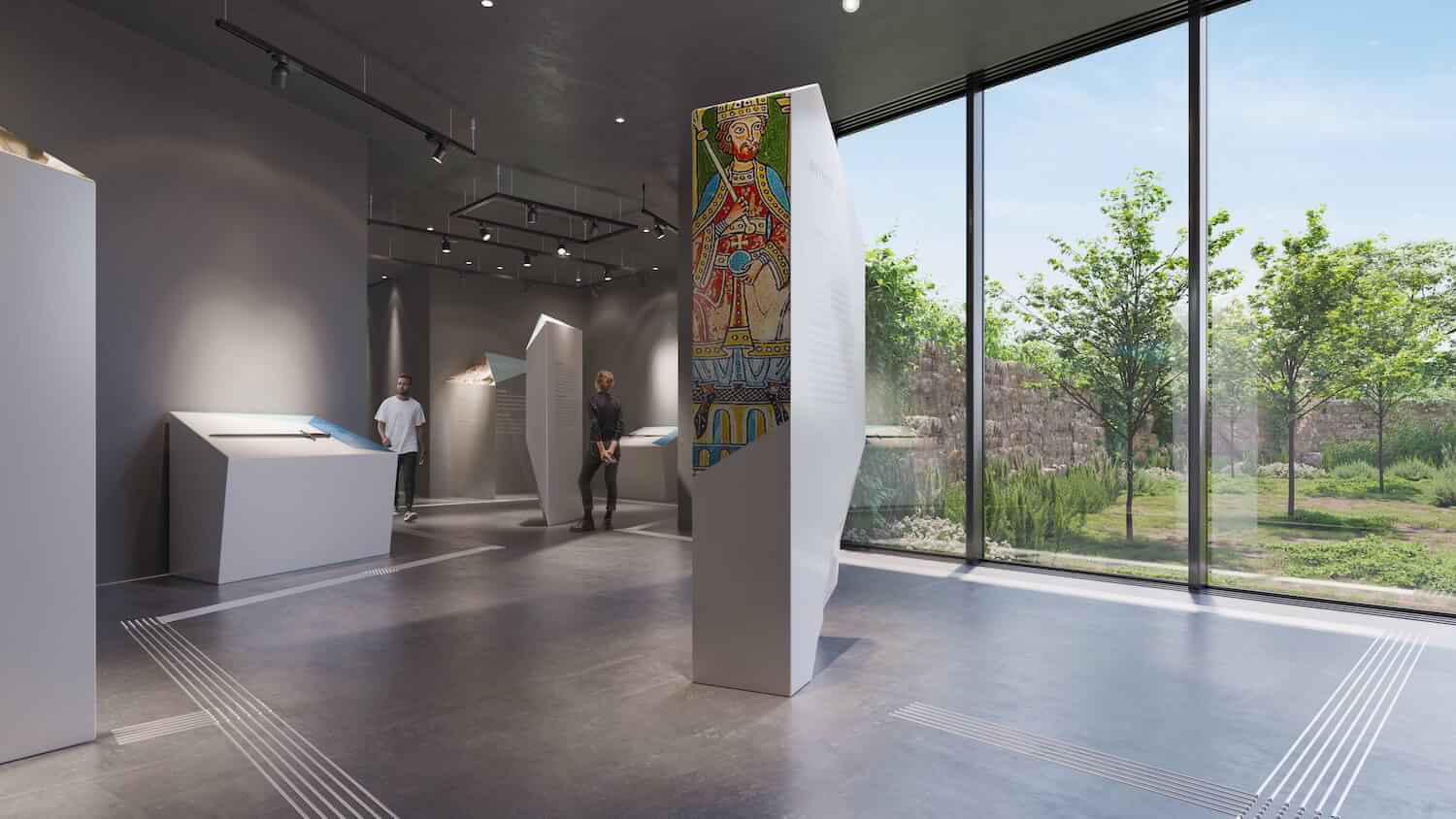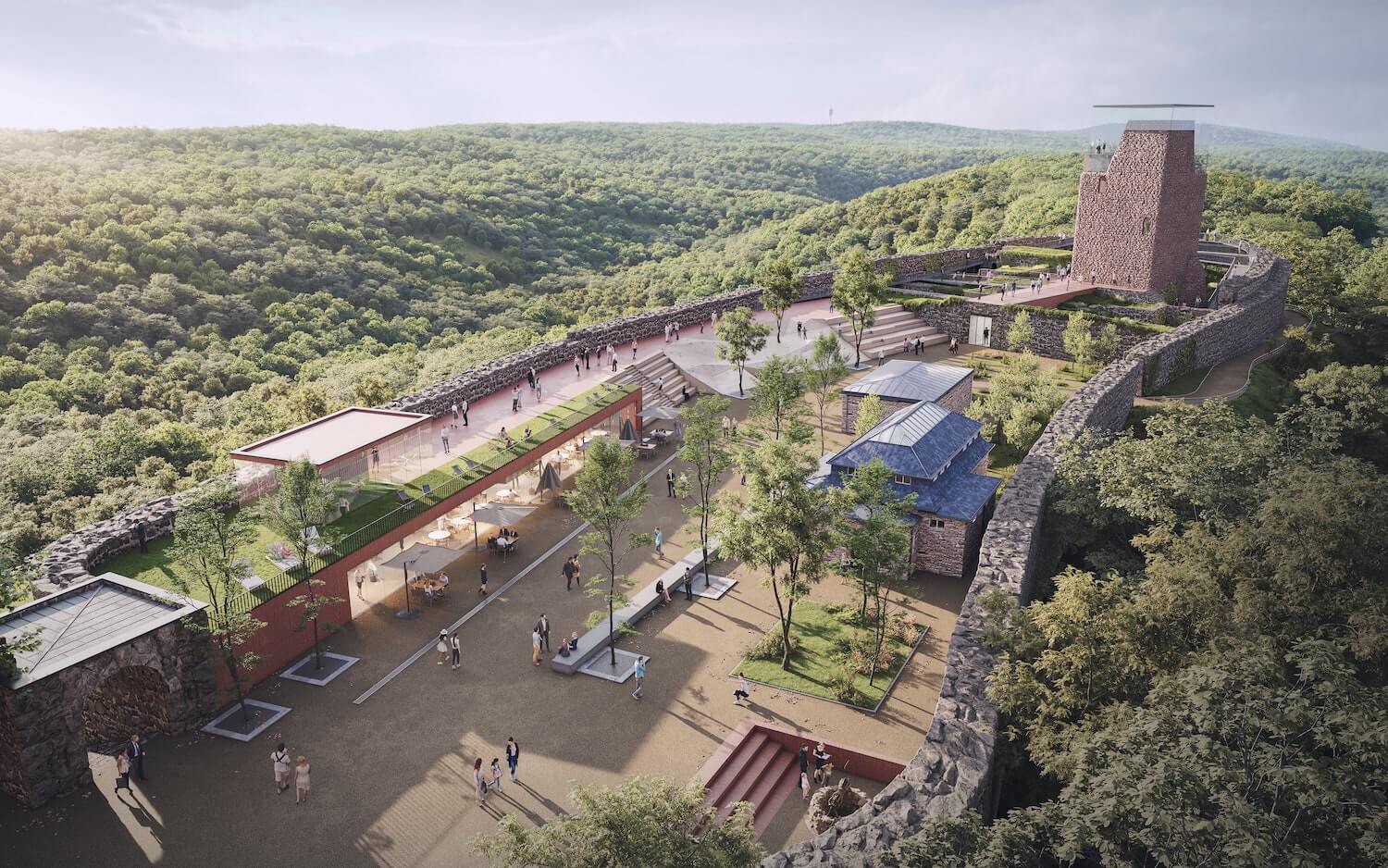 ---