The Lubetkin Prize winning Southern Cross Station reorganisation and expansion was the first project undertaken by Grimshaw in Australia. It is now a landmark of Melbourne's Central Business District.
As well as the transport interchange and associated track and signalling works, the redevelopment includes a major office building on Collins Street and a retail plaza serving the Central Business District's west end.
The design, which was a collaboration with local practice Jackson Architecture, was driven by the need for practical performance, ease of passenger circulation and an improved working environment for staff with sheltered, high-quality ticketing, baggage-handling, and waiting services. These are all equipped with comfortable seating, lighting and passenger information display systems.
The design focus of Southern Cross Station is the dune-like roof that covers an entire city block. The roof's form plays a crucial role as part of the environmental envelope ensuring that it is symbol of sustainable architecture developed in response to the hot external climate and the internal need for diesel extraction and ambient cooling via natural ventilation. The vistas of the station's interior are broken up by a number of freestanding pods of accomodation beneath the roof, housing administrative functions and providing a defined retail space beneath.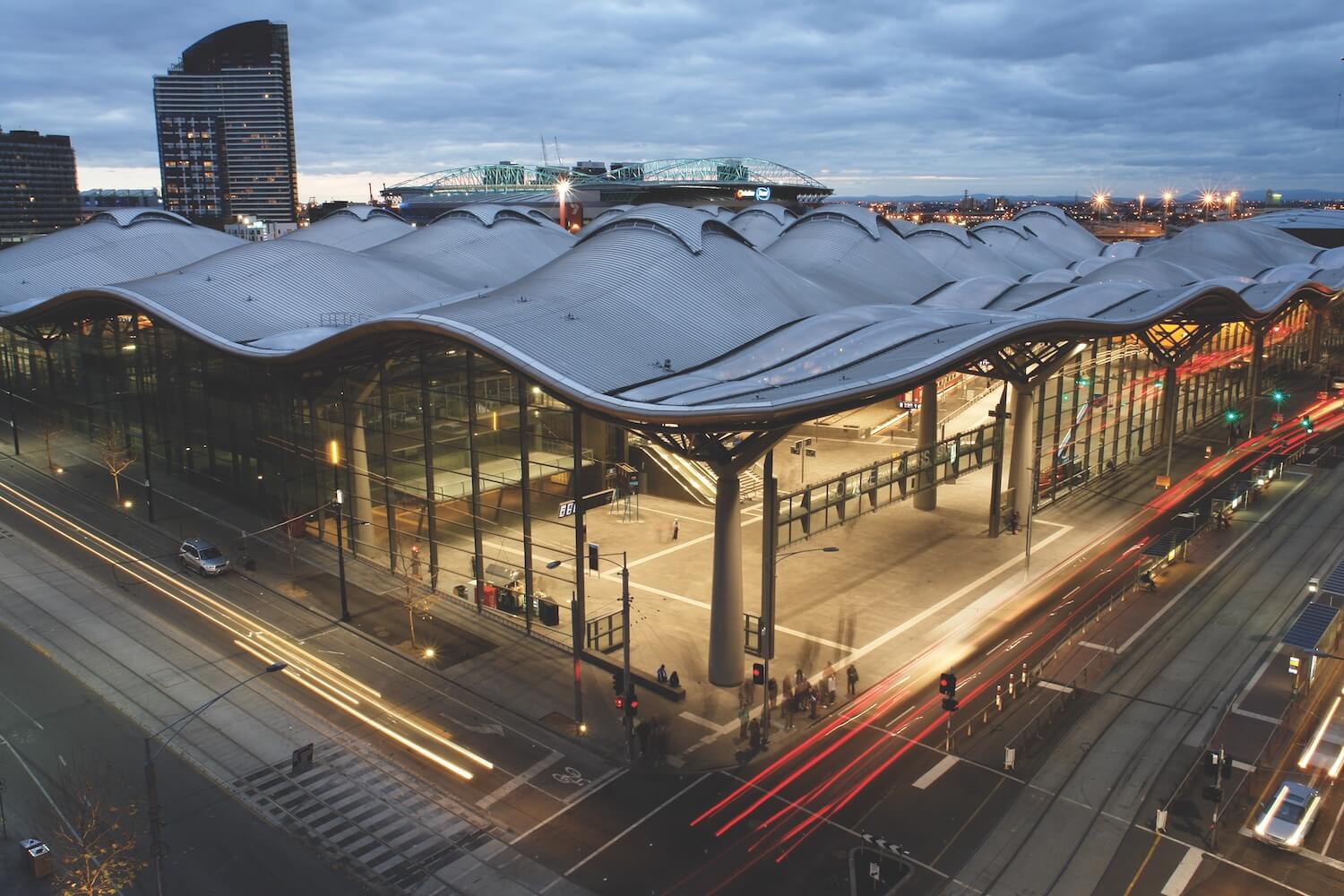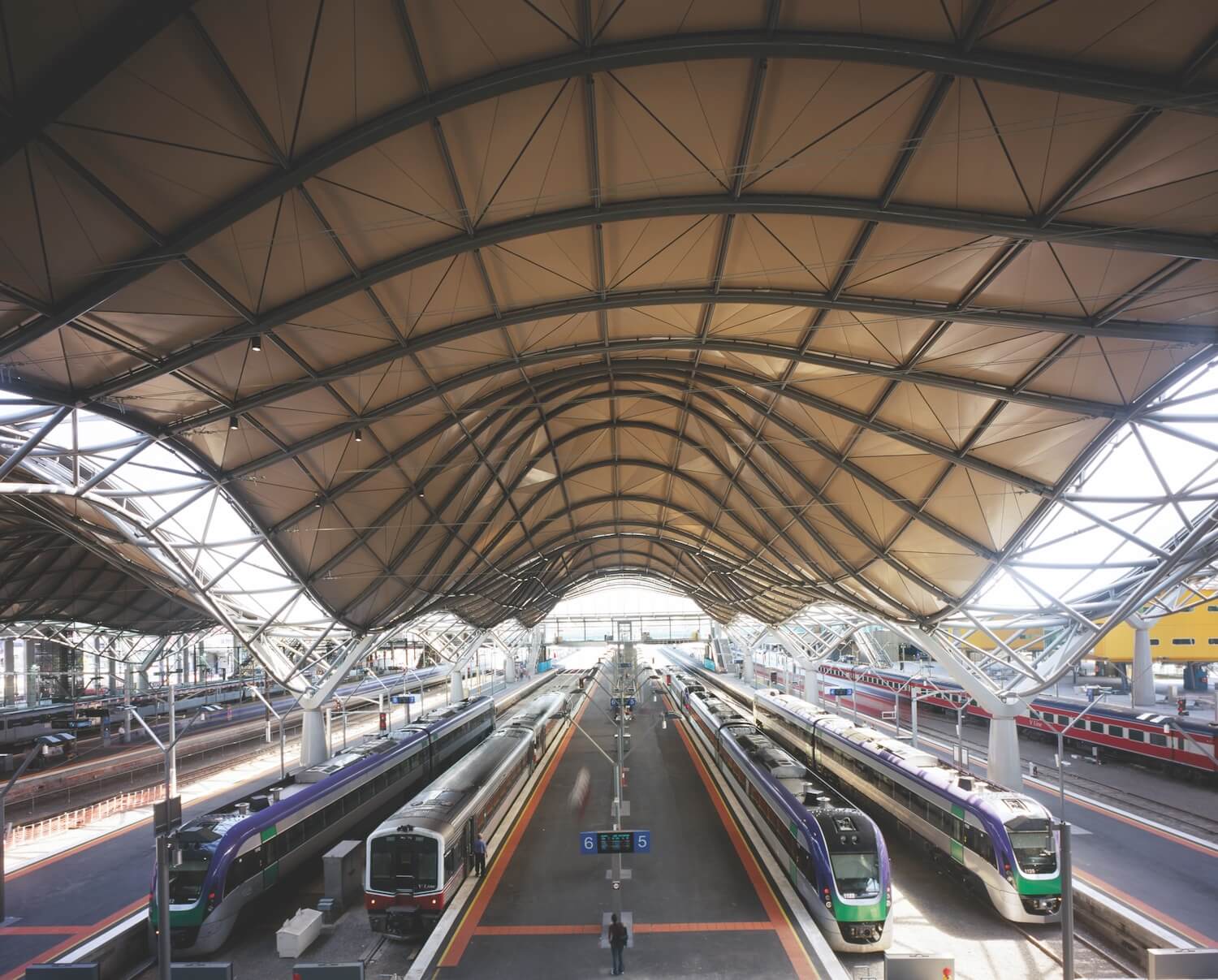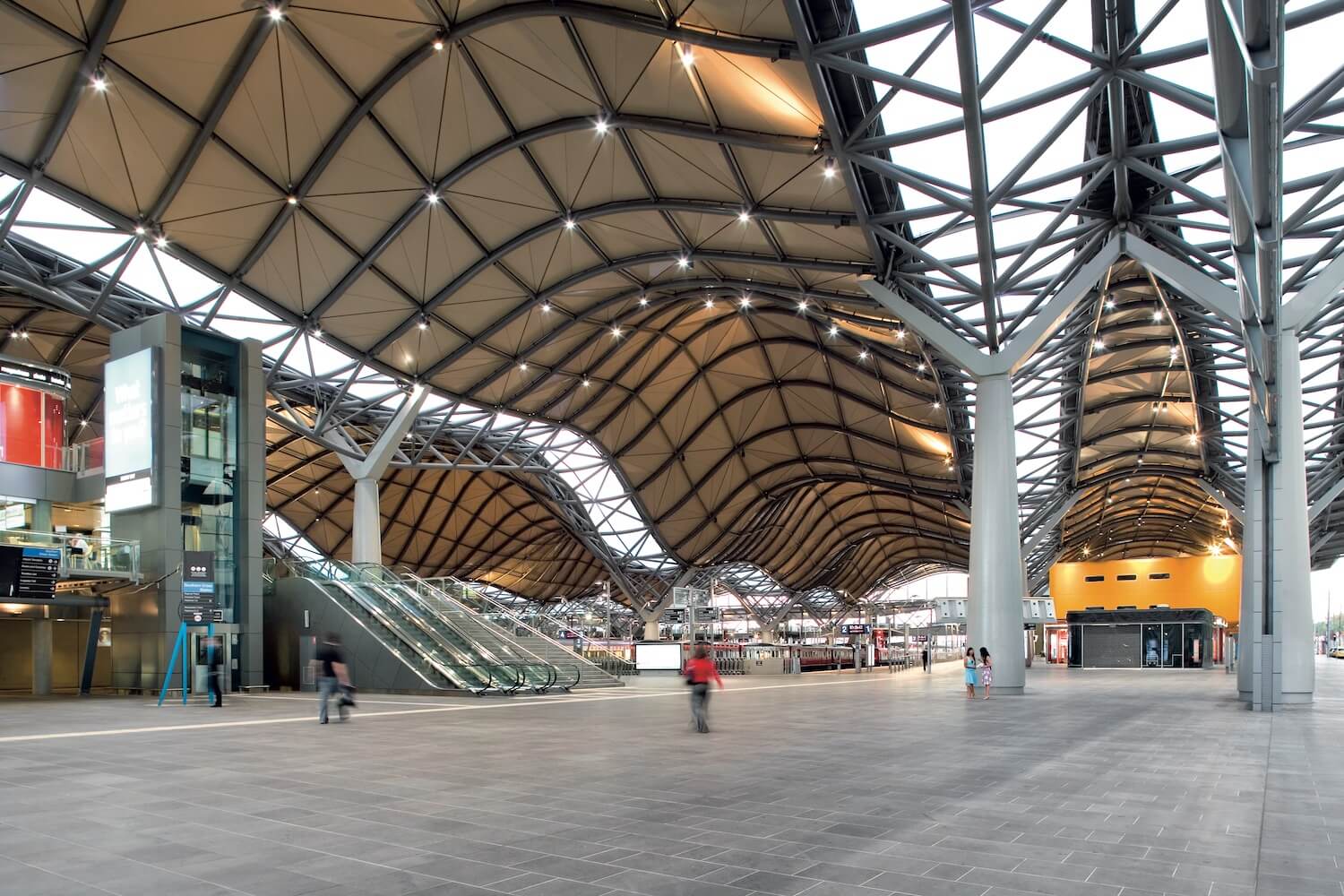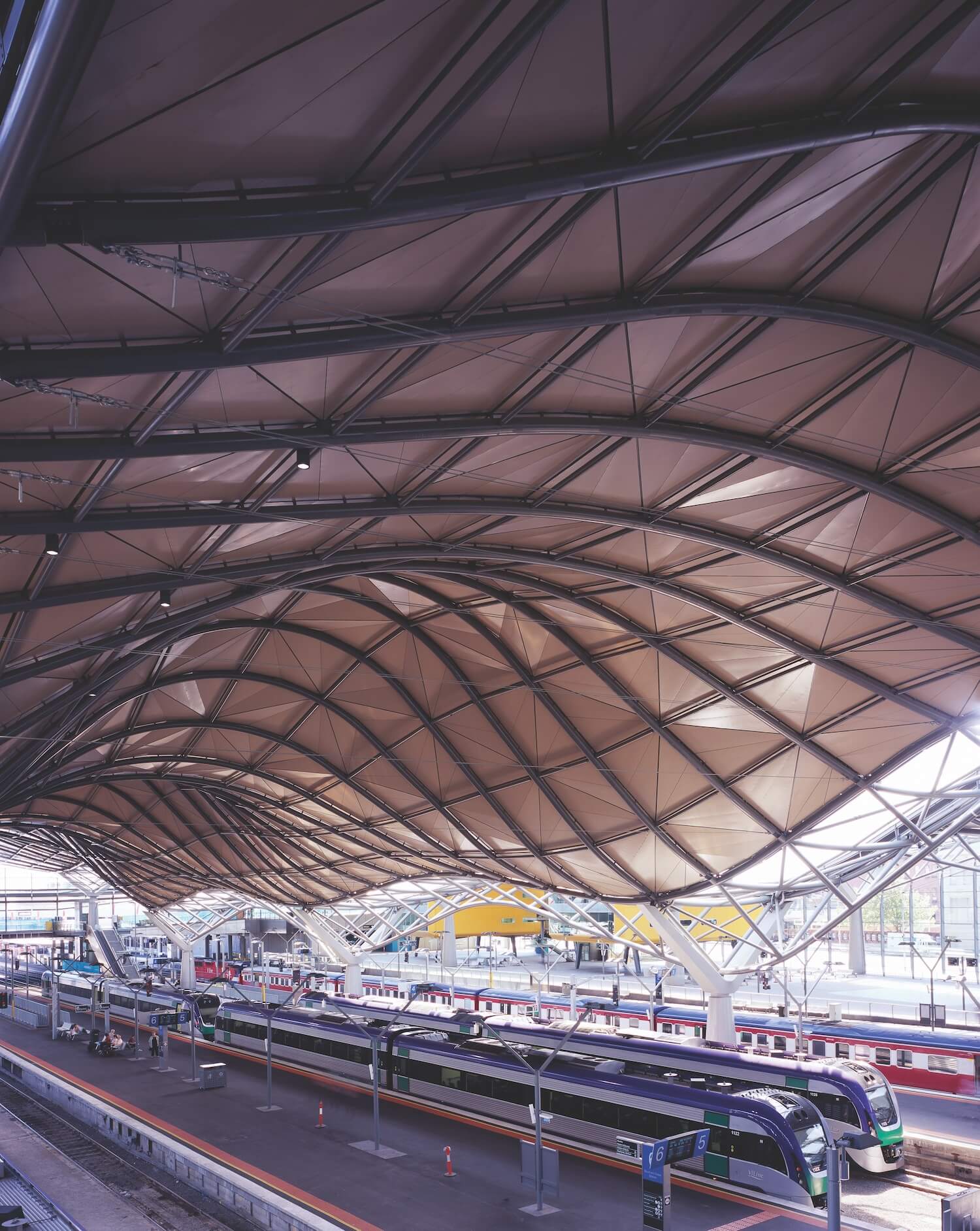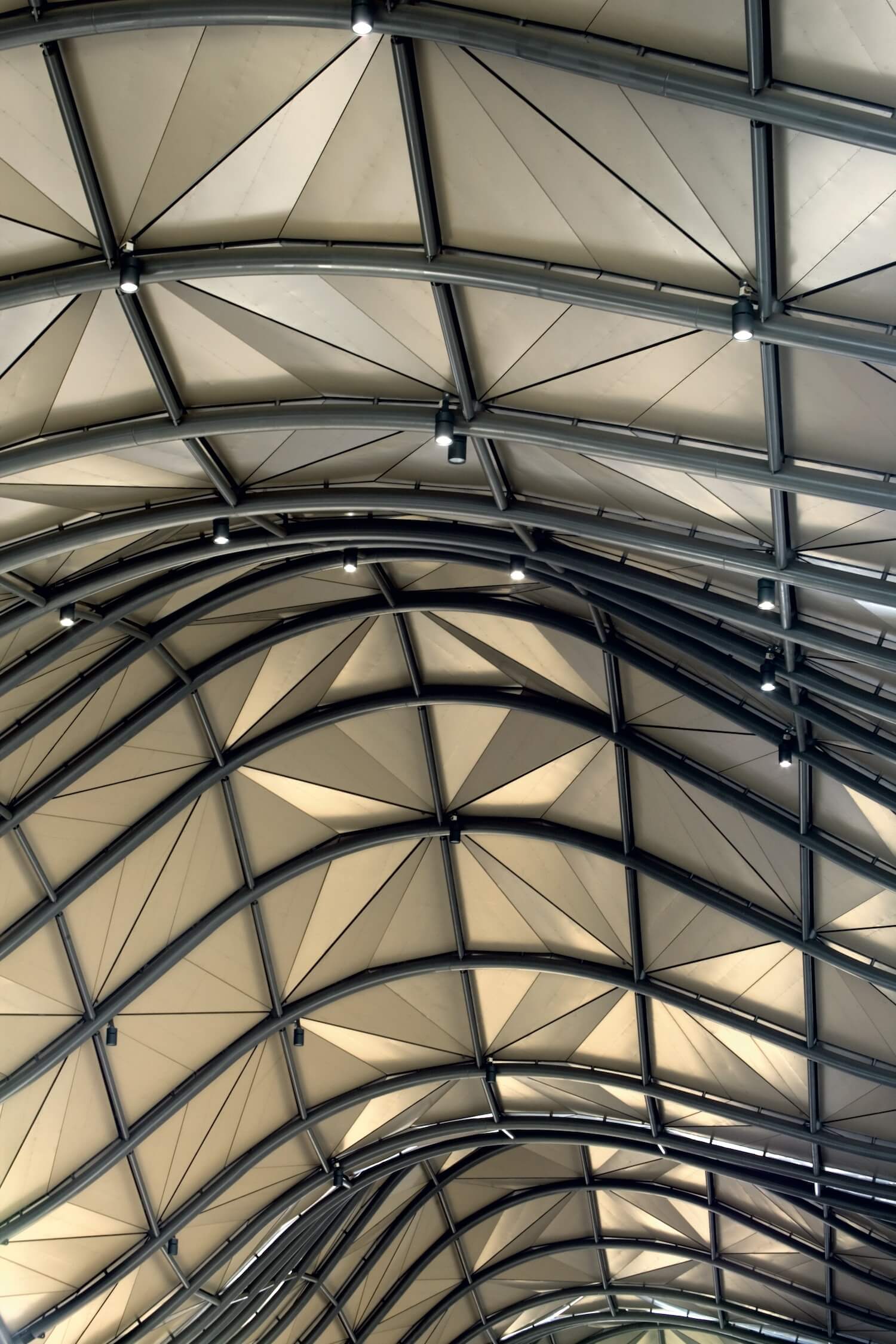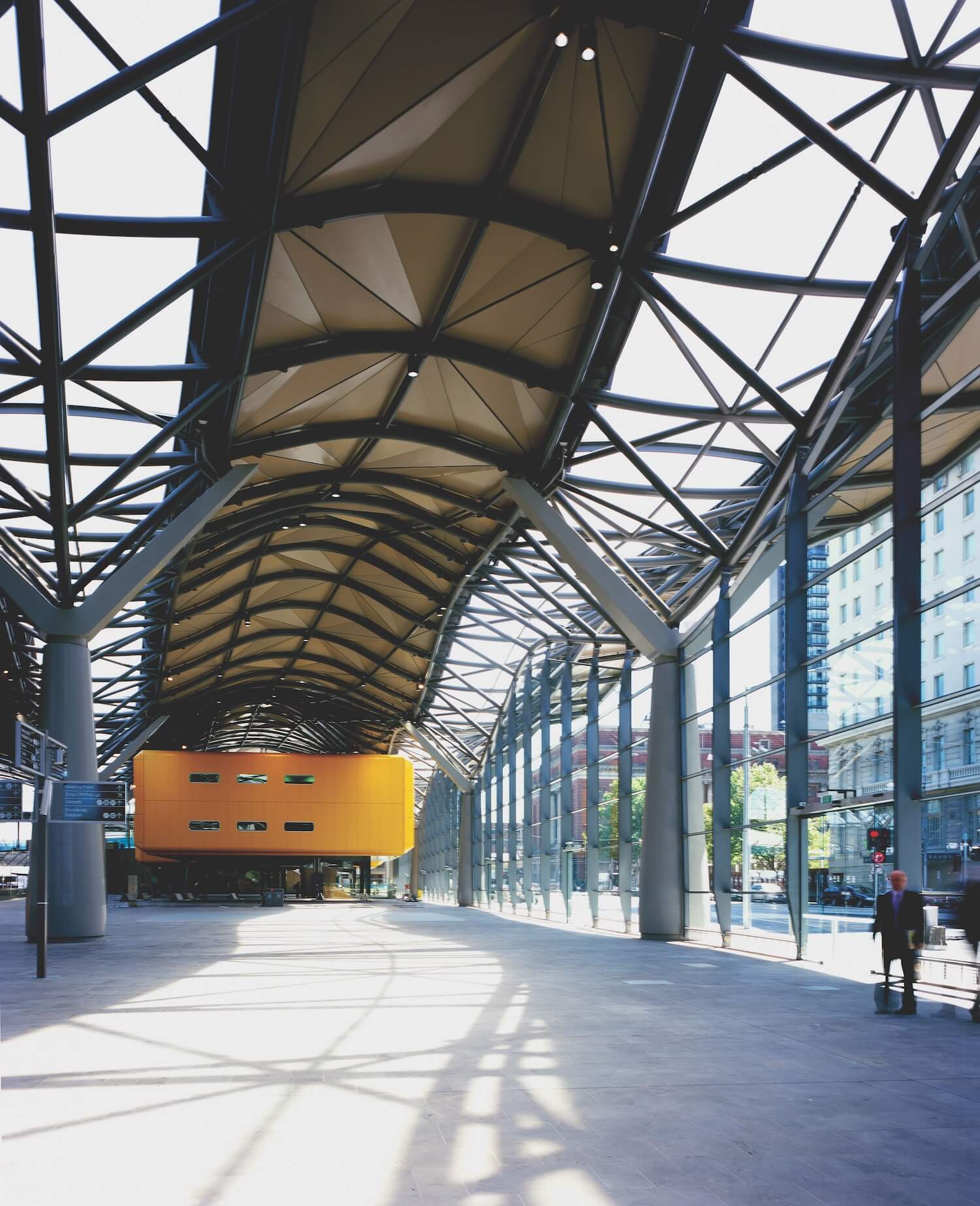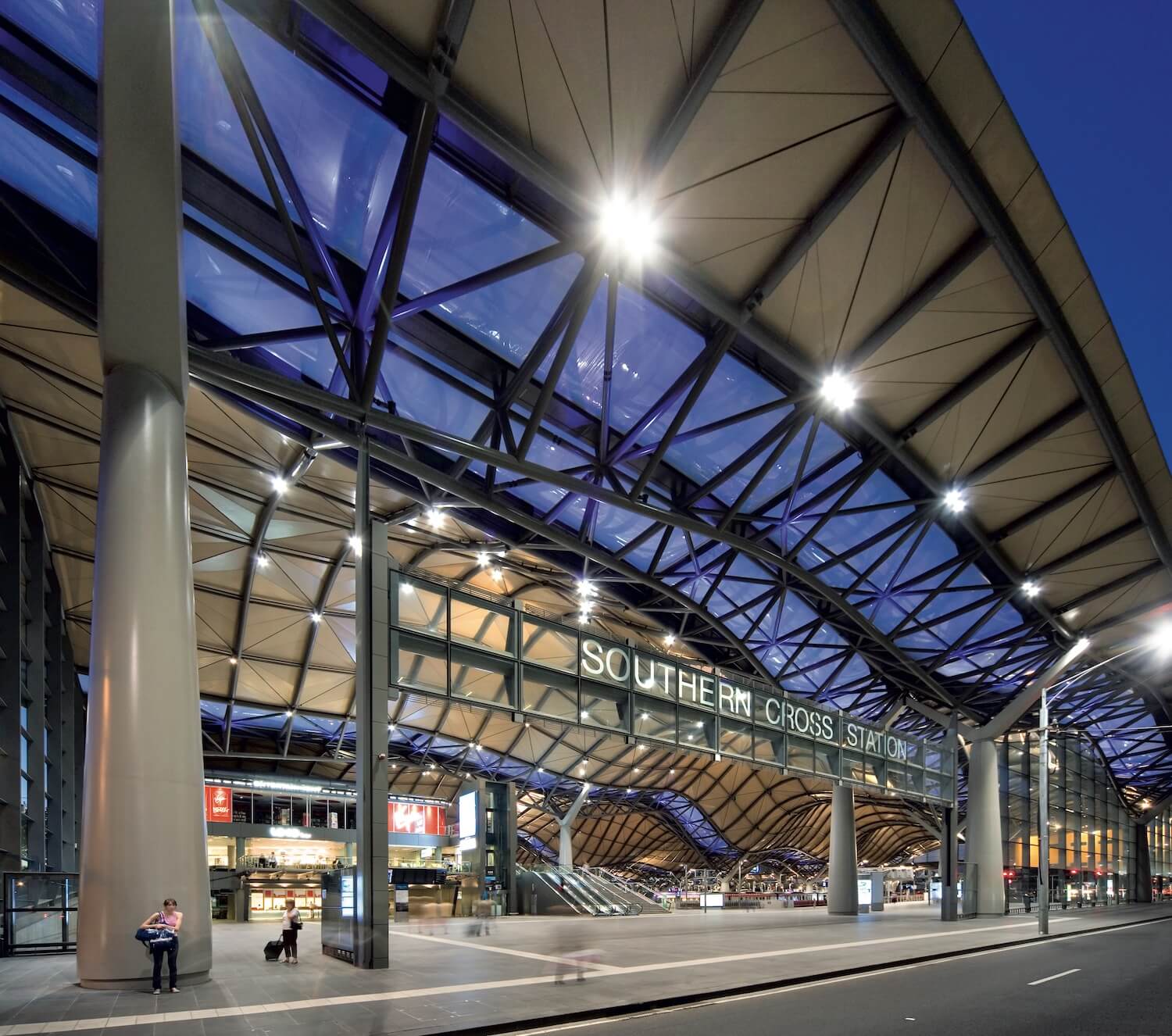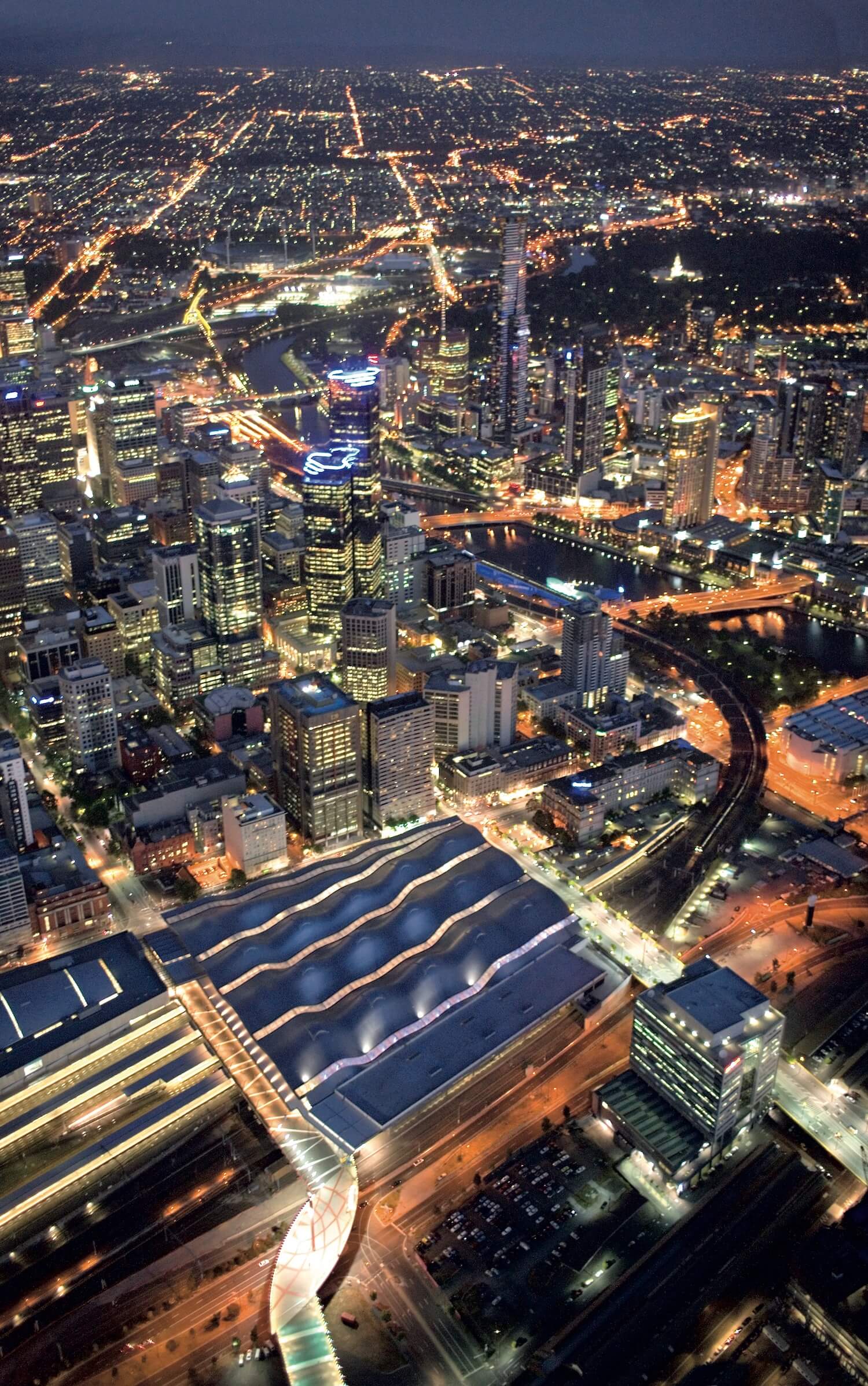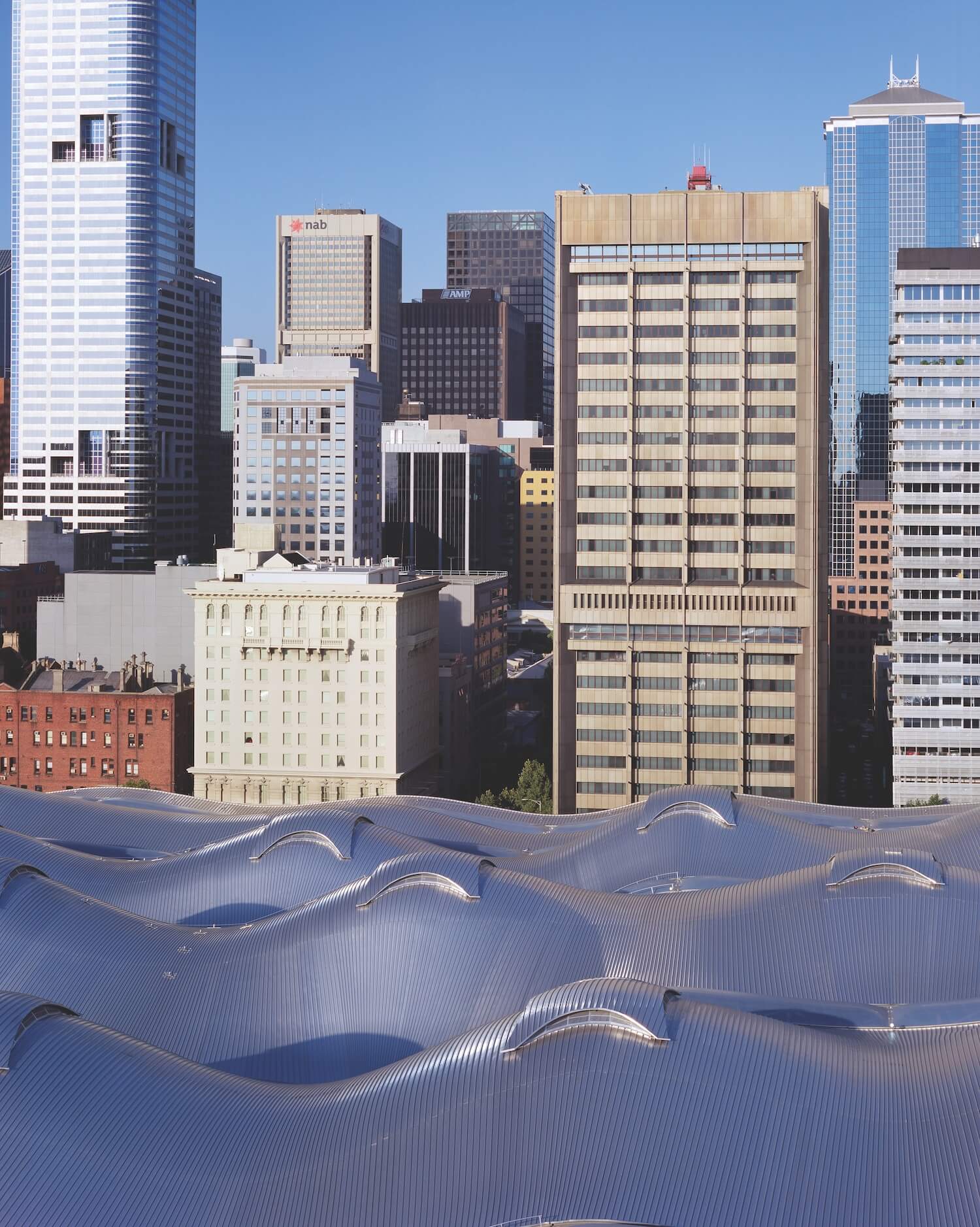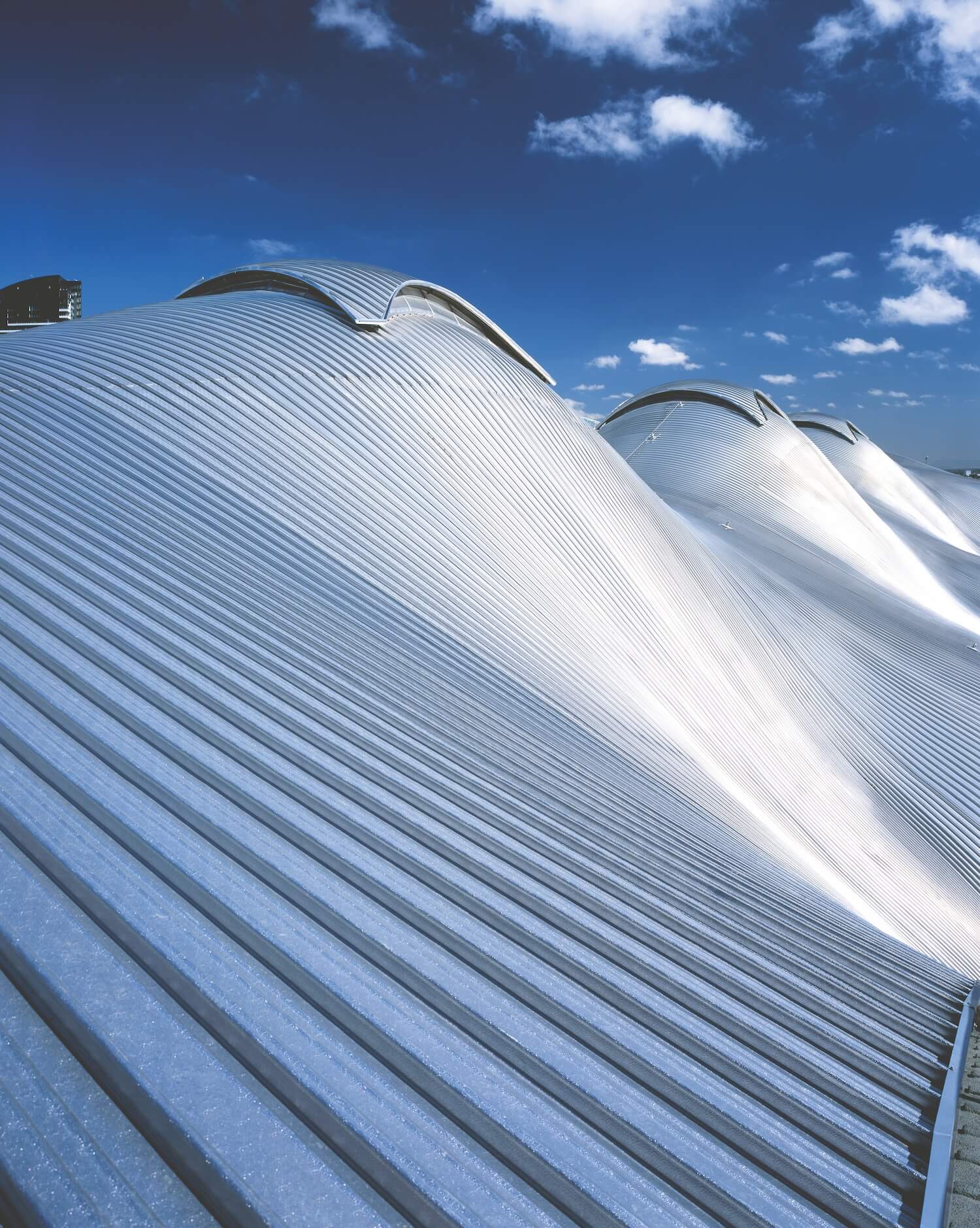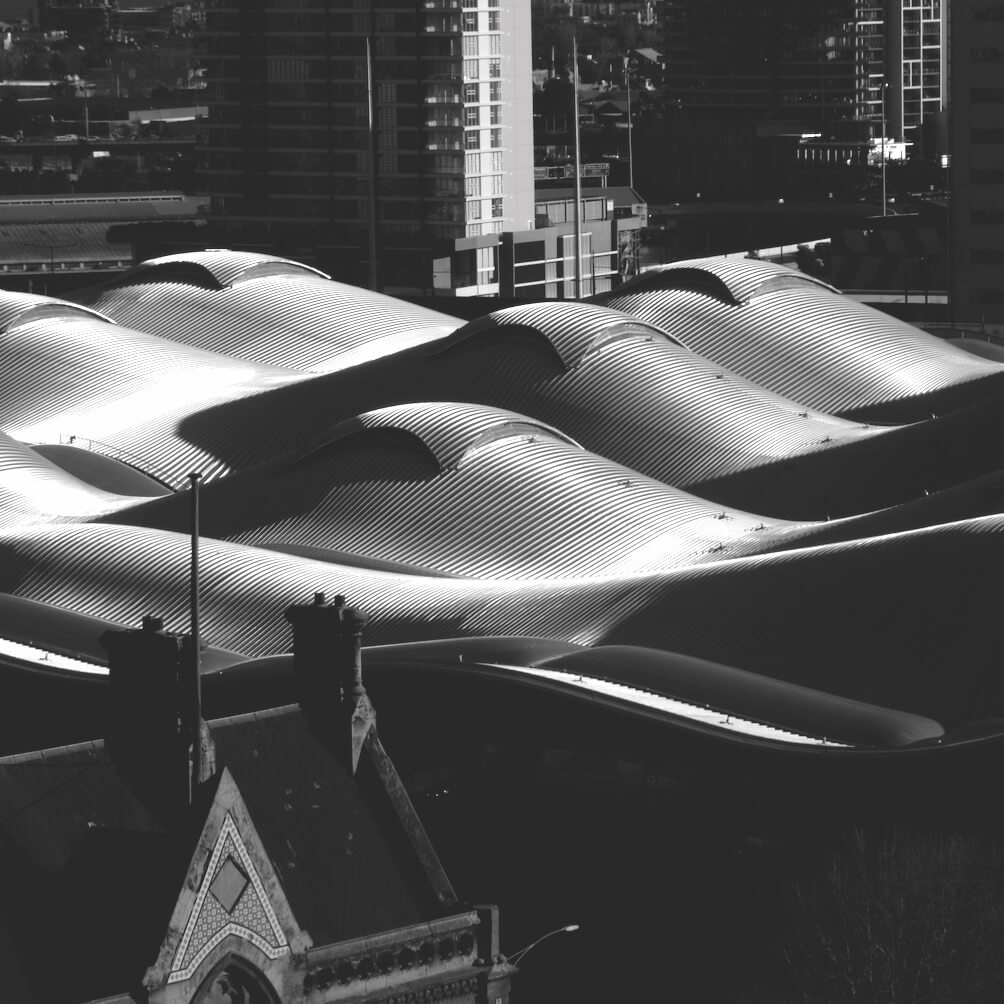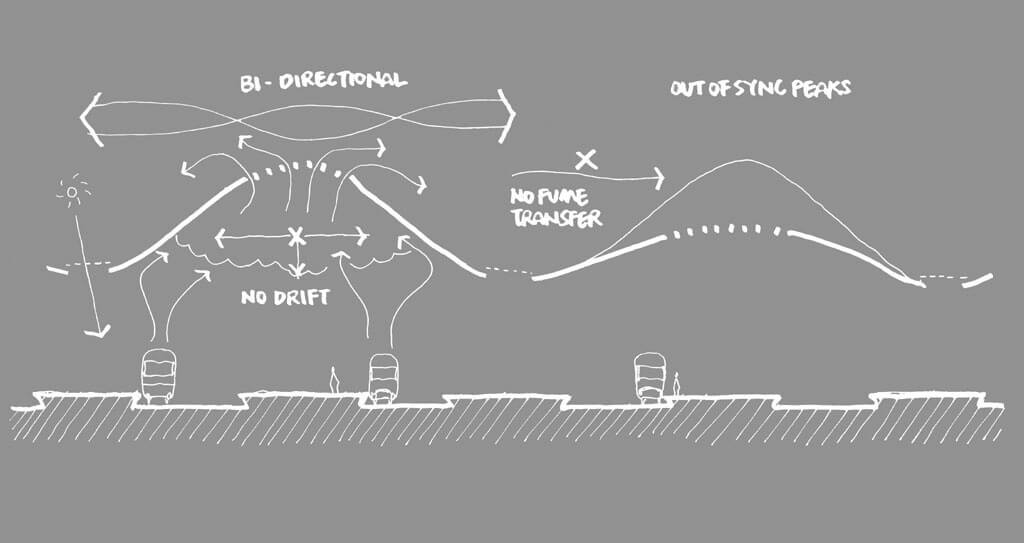 ---