The Beijing based architecture and interior design firm CAA Architects has designed "Oceans Paradise – Maldives Airport Economic Zone Mixed-use Development" that located at the east coast of Hulhumale, adjacent to Male, the capital of the Maldives.
Architect's statement: In April of this year, the concept of "Vitalizing Architecture",led by CAA founder Liu Haoweistood out in the competition of"MaldivesAirport, Economic Zone Development," and won the first prize. This project will complete construction at Hulhumalein theMaldivesin 2021; afterwards, it will become a figurative landmark for the country of the Maldives.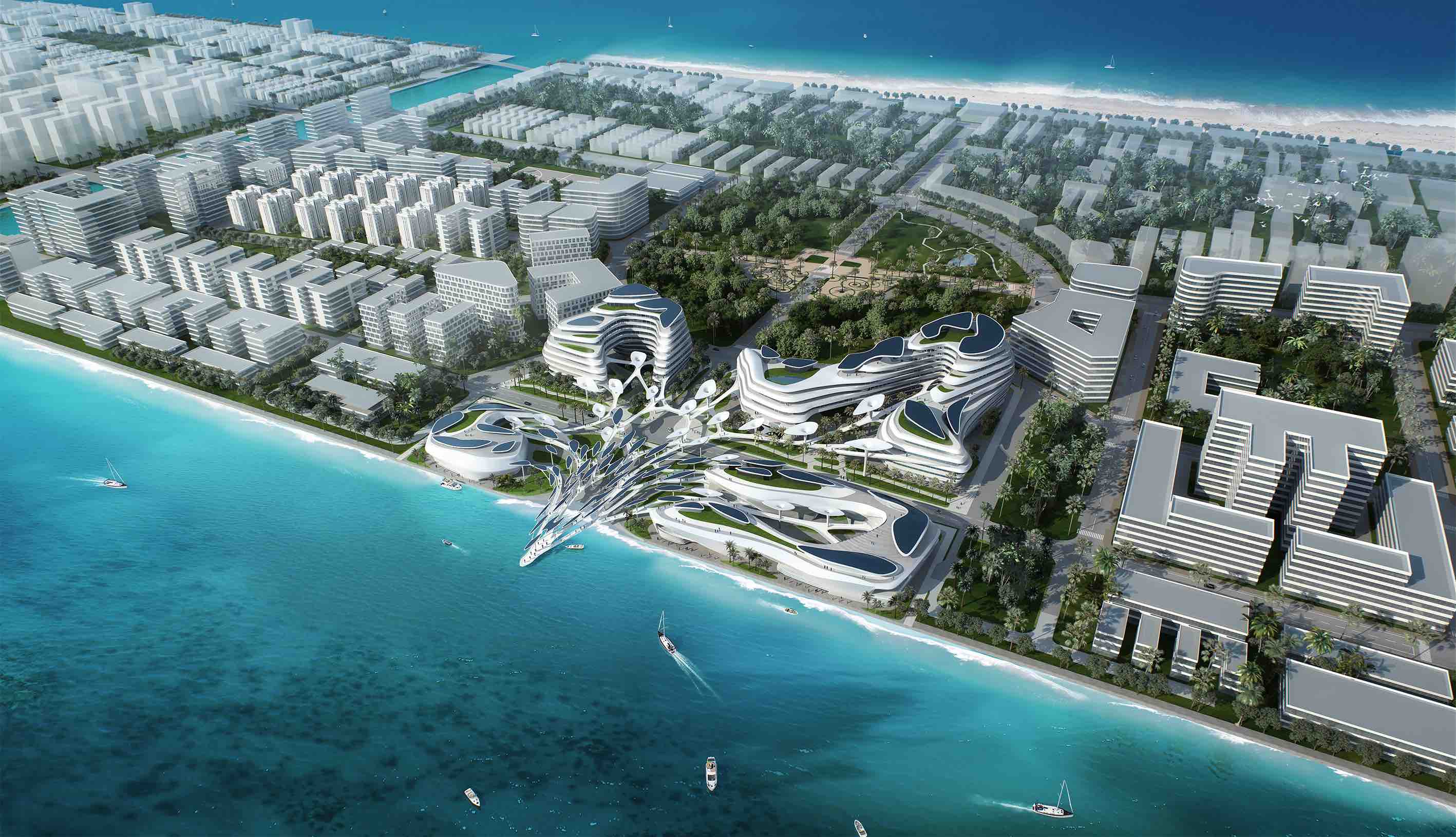 image © CAA Architects
As the world largest archipelago country, the Maldives are famously known as "Paradise on Earth", which is named after its jewel-like form that lay across the Ocean's surface.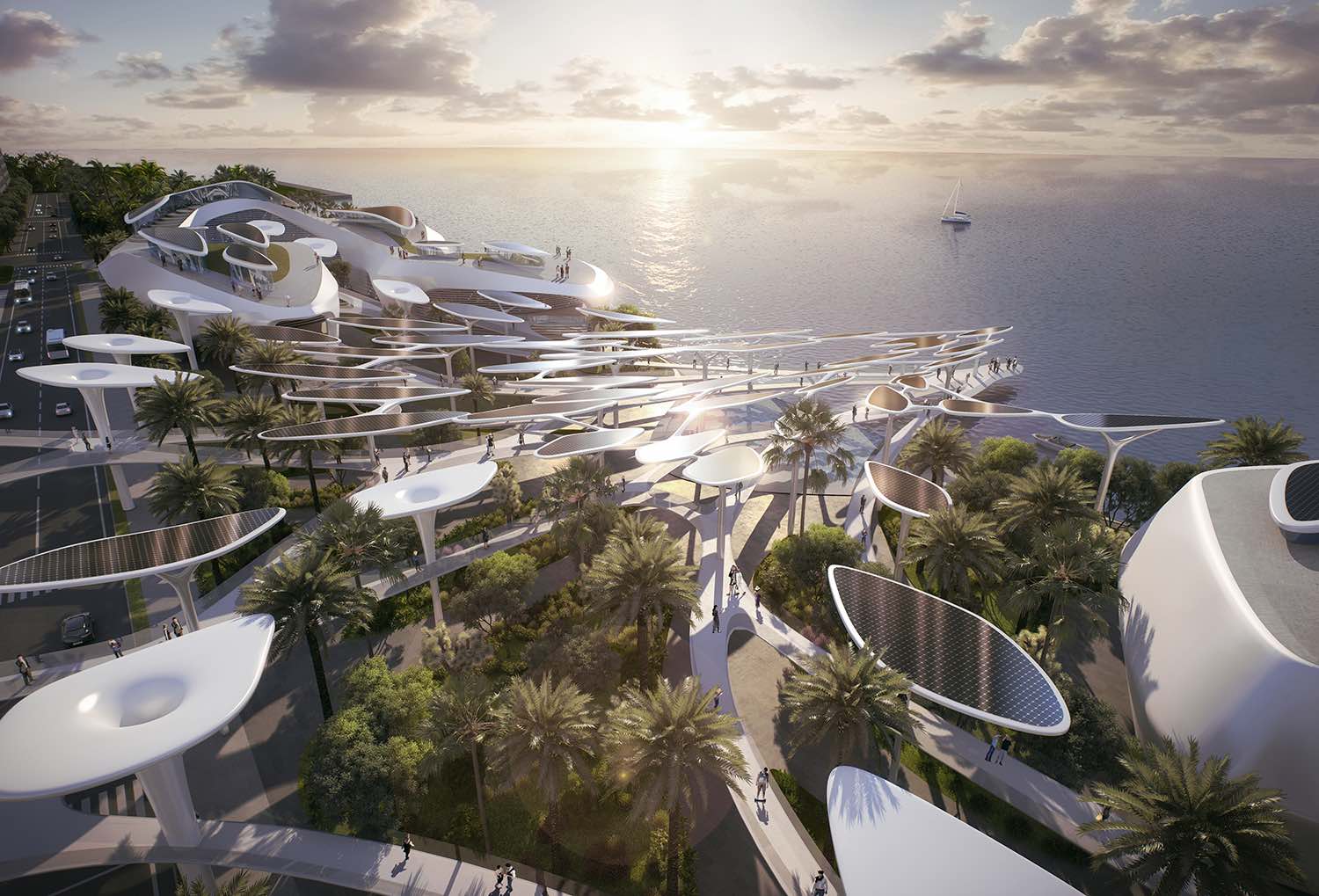 image © CAA Architects
Behind this beauty is a huge environmental crisis; In a world of global warming and rising sea levels as result of glacial ice melt, there is a possibility that this country could disappear from the world forever.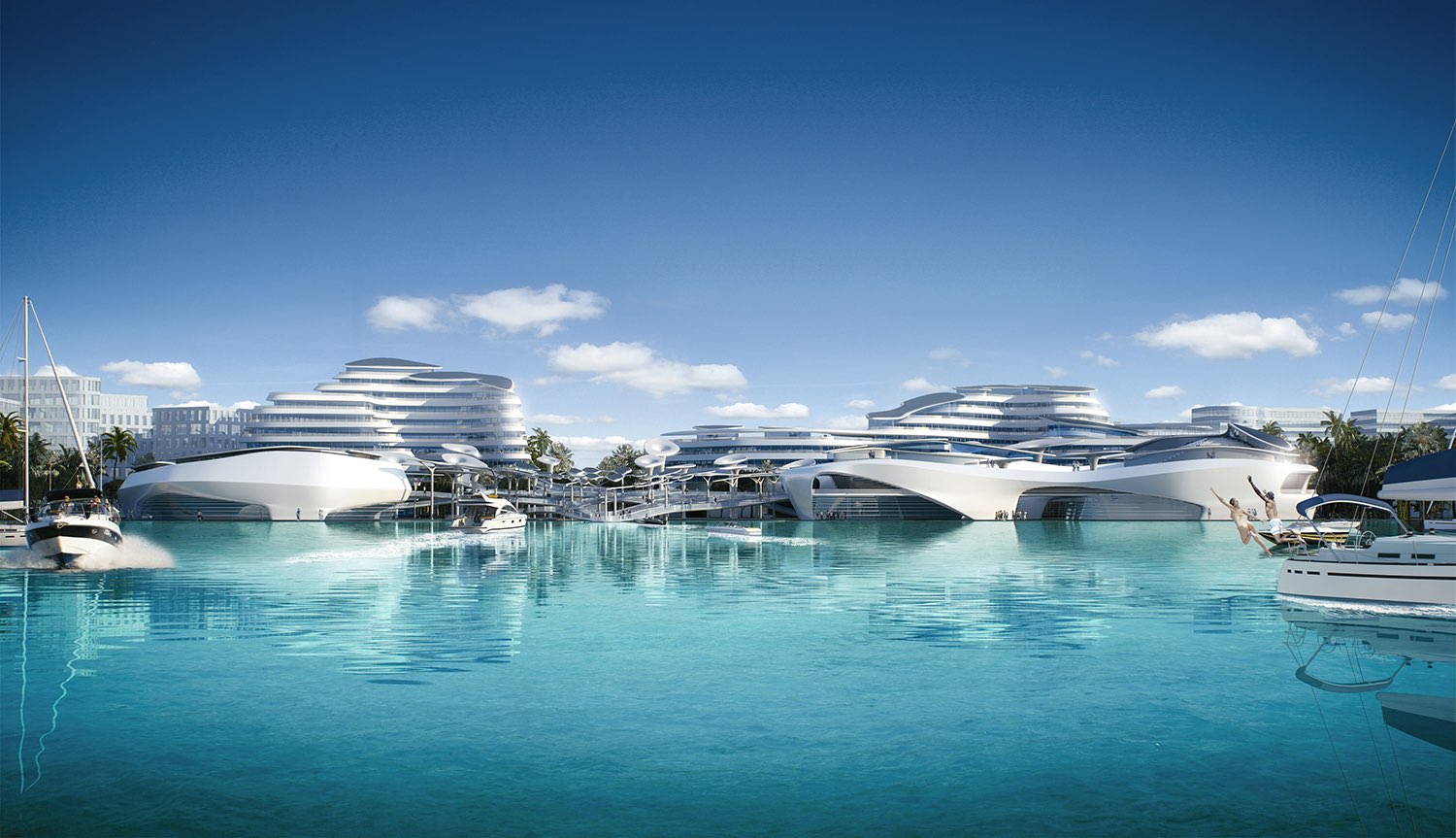 image © CAA Architects
According to the United Nations Environment Program (UNEP), the data shows that 40% of the greenhouse gases that cause global warming are produced by large buildings. If our attitude towards urban construction and one-time energy use does not change, the fate of an island country like the Maldives will be greatly threatened.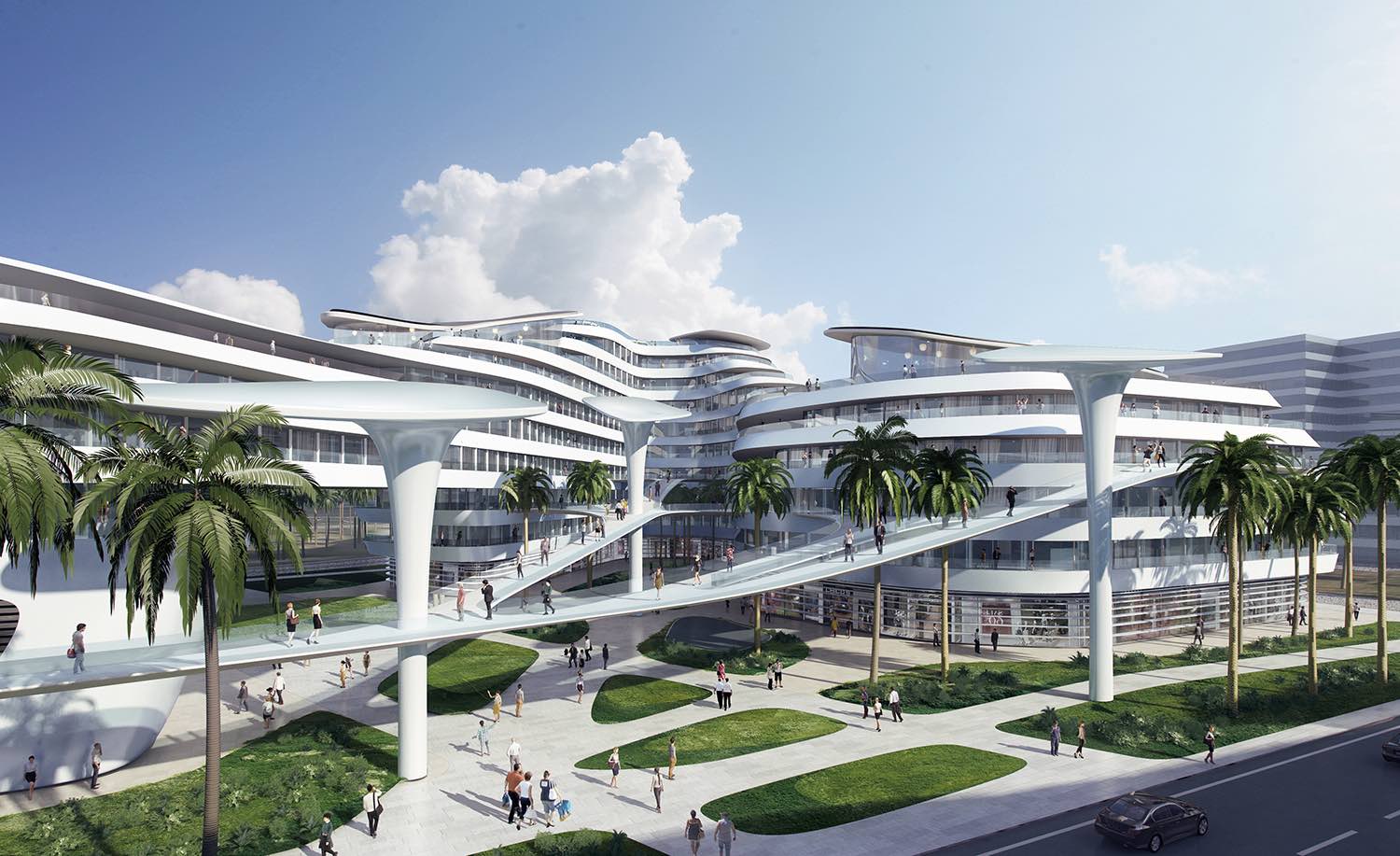 image © CAA Architects
The Ocean's Heaven, Maldives Airport Economic Zone mixed use development seeks to alleviate the negative impact of buildings on the environment, and the design concept seeks to centralize the idea of tropical culture, ocean systems and renewable energy structures into a living belt, which then aims to connect and maintain human relationship with their home.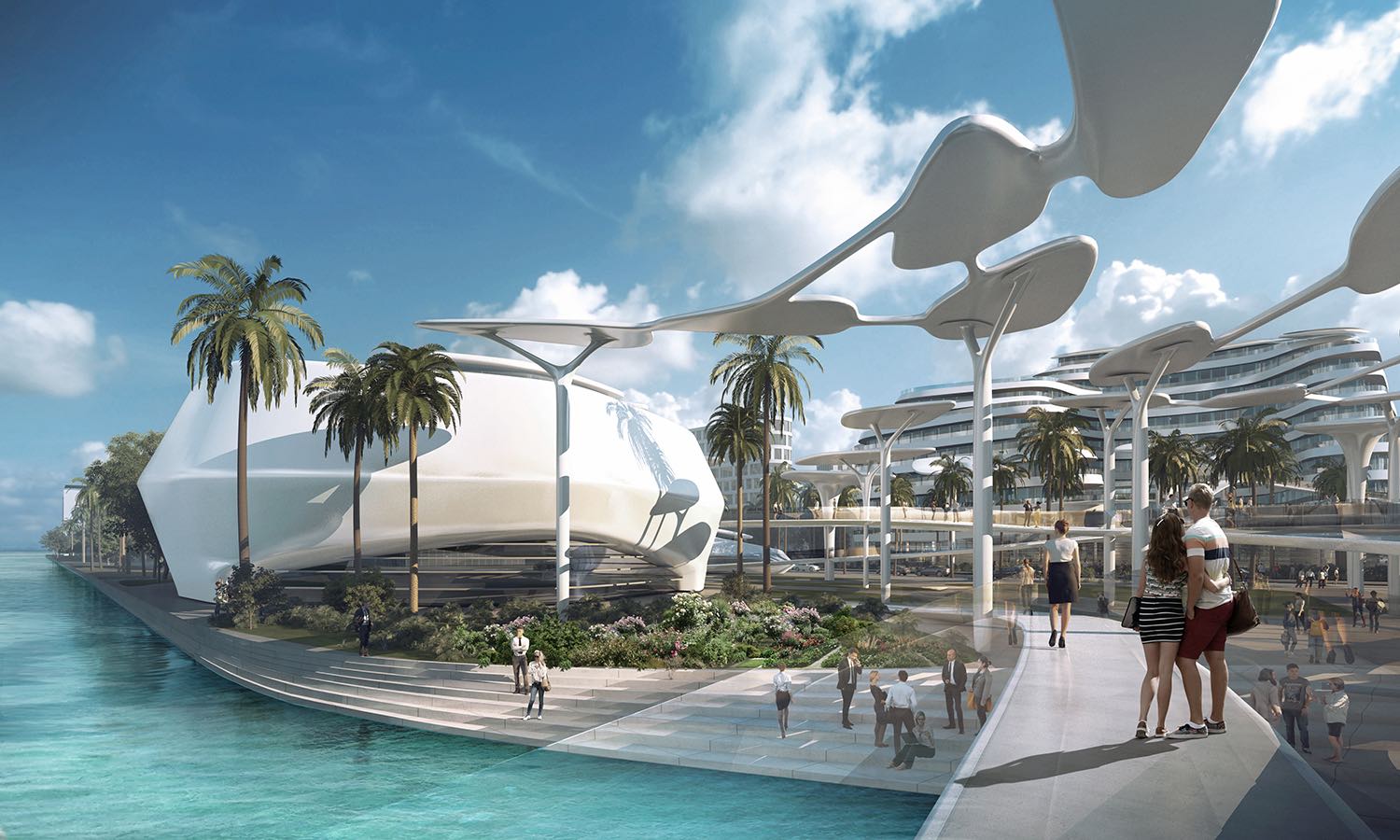 image © CAA Architects
The staggering beauty of the oceans waves as they ripple across the shore, and the supreme variation of the coral ecology that provide homes for a highly bio-diverse ecosystem are the stimulation needed to design a building that can be part of an integrated energy system.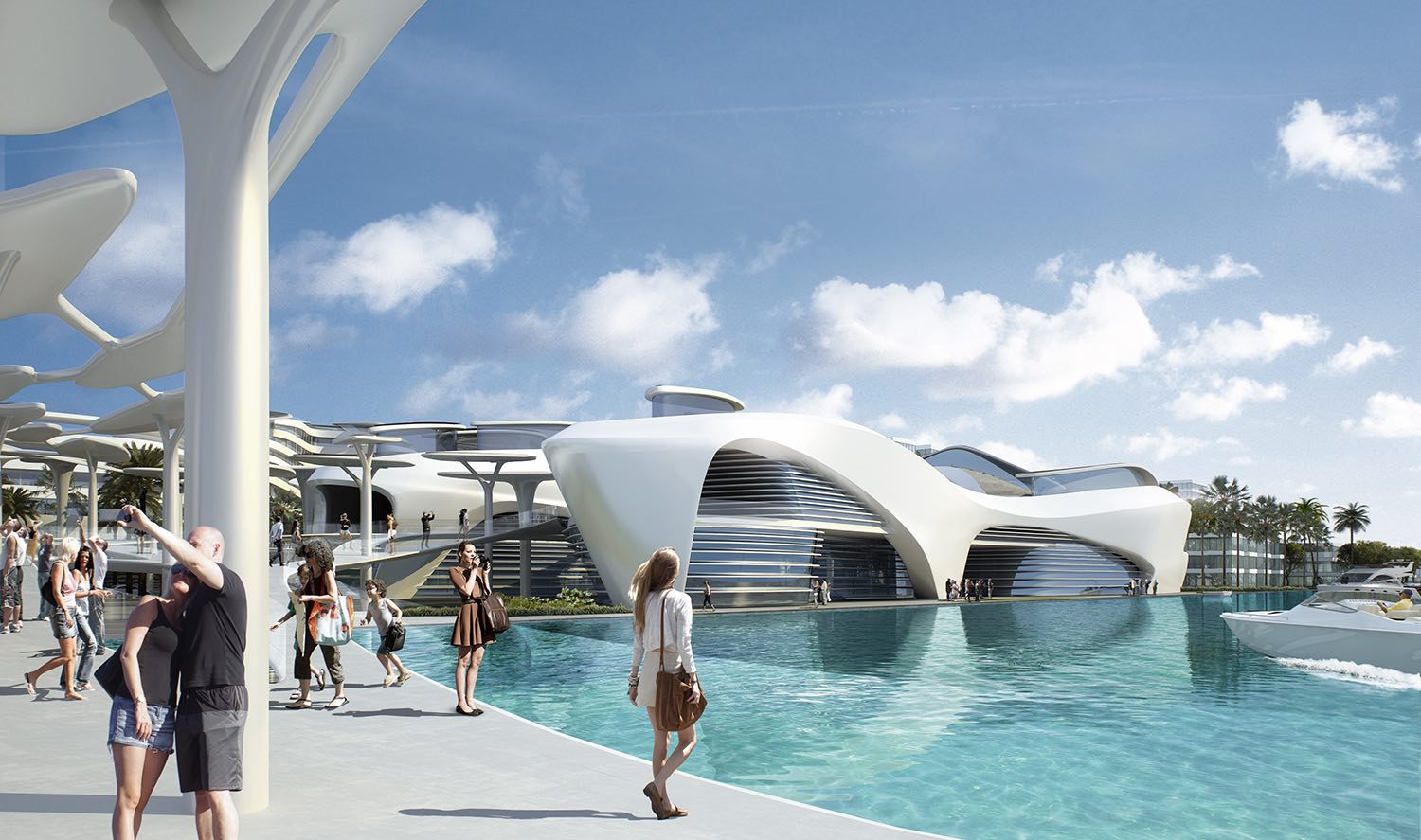 image © CAA Architects
The project is named "Ocean's heaven" from both its feature of ecological energy supplies and the concept of ocean and city harmonization.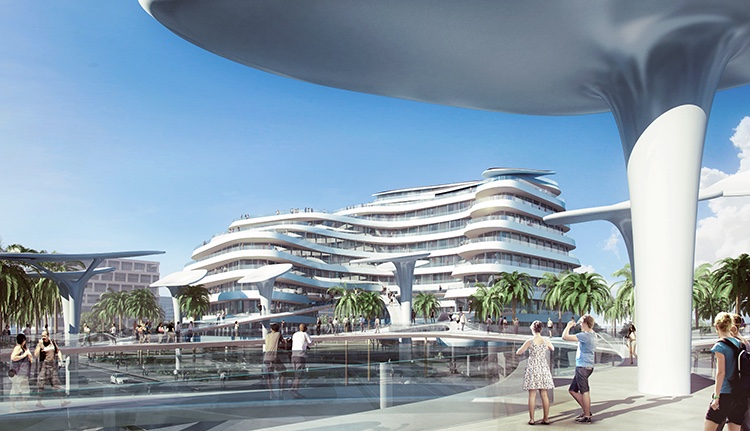 image © CAA Architects
Talking about the concept, founder Liu says; 'When facing the Indian ocean, I can feel the power under its peaceful surface, but it is hard to imagine how great it was to be able to create the life, which became the inspiration to me to create this ocean wonderland.'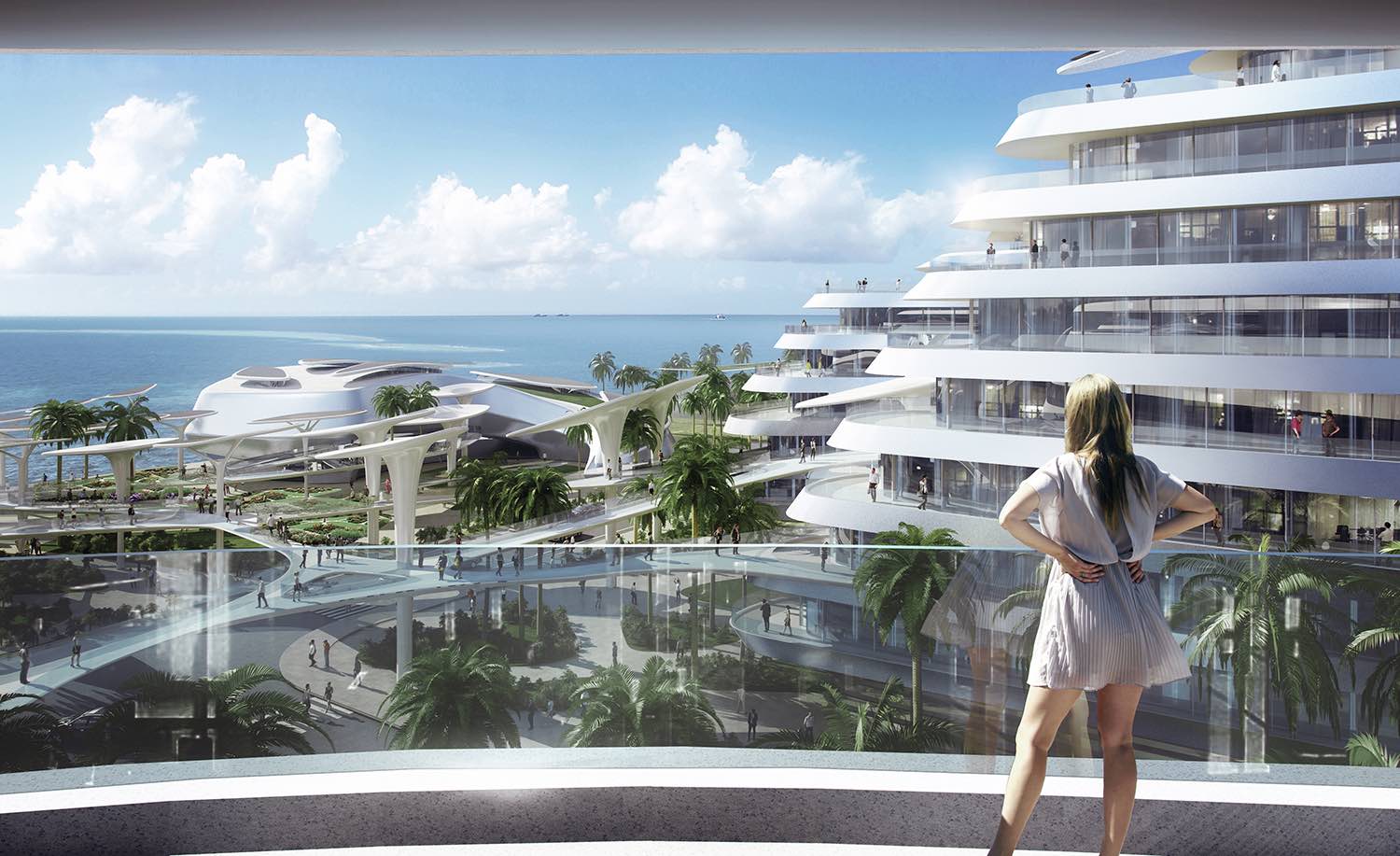 image © CAA Architects
Located at the east coast of Hulhumale, adjacent to Male, the capital of the Maldives on a site of reclaimed land, the project is dissected by the central twin urban axis. BUCG in partnership with the Maldives central government aims to develop 60,000sqm of site area with 100,000 gross sqm, which will consist of functions such as; an Airport Company Service Centre, International Trade Centre, Convention Centre, Island transport hub and shopping bizarre, business grade hotel, Centralized Retail Shopping and Dining experiences, as well an ocean facing Cultural plaza and other supporting amenities. This program of activity will be spread across two construction phases.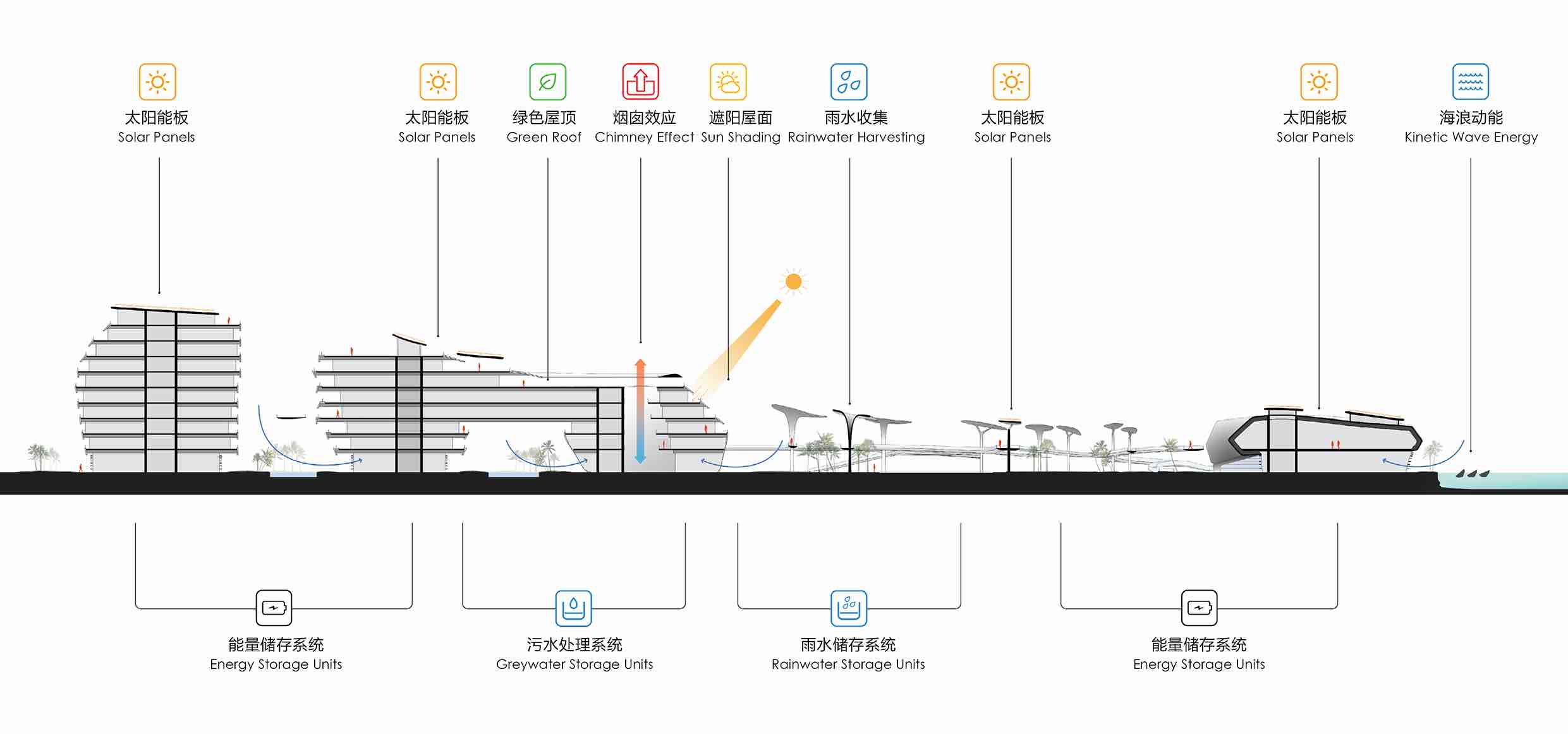 Section
The functional organization of the project promotes the concept of high-density urban living and a productivity core, that incorporates a transportation hub for road and water commuting, as well as commercial, retail and cultural facilities in one compact inner-city community.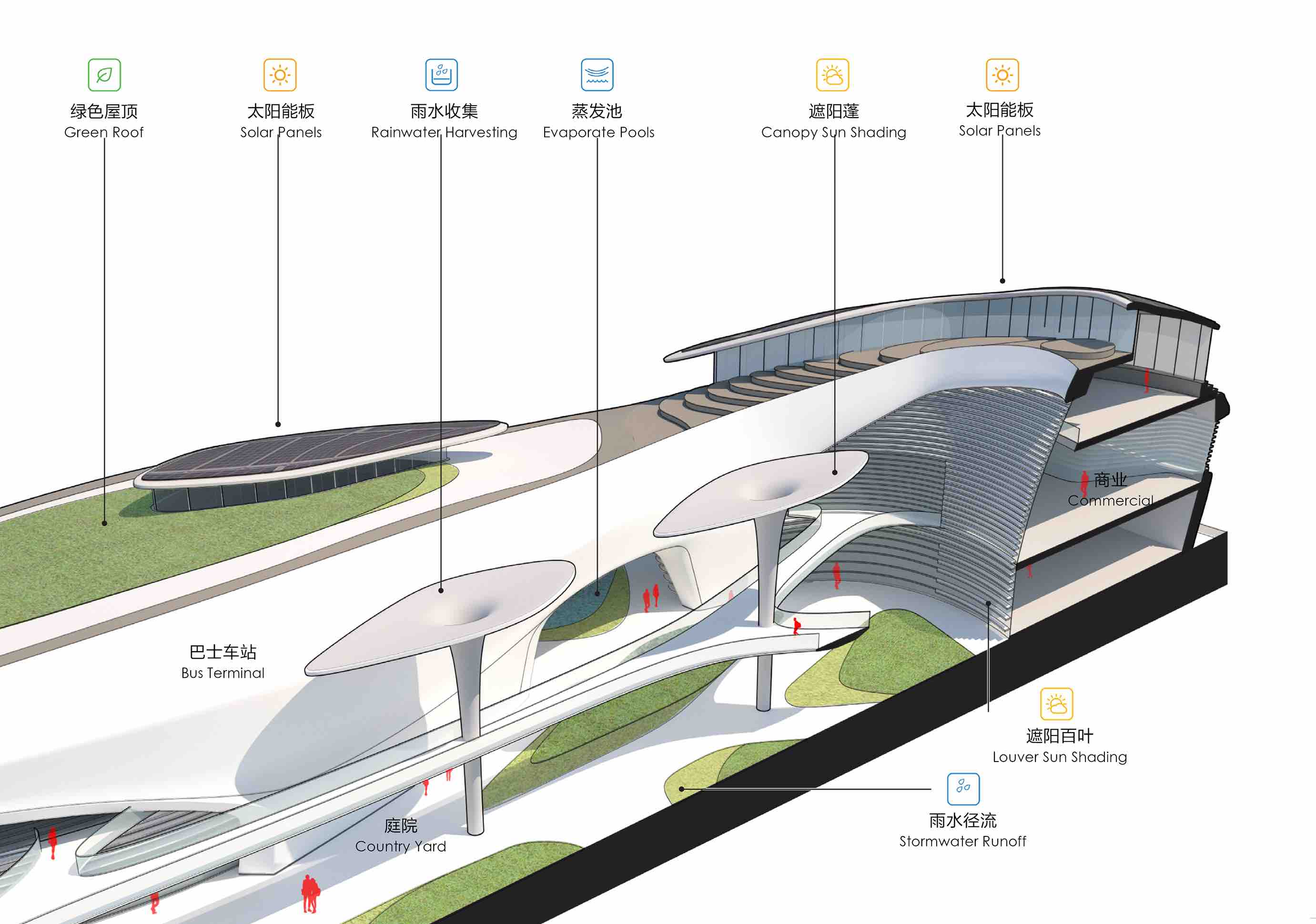 Section
The inner garden merges different programs into a continuum. With a direct connection via a sky garden and elevated network of pathways, the threshold between the ocean and land is achieved allowing a strong anchor that connects the Oceans Heaven development with the Maldives. The whole process acts as a metaphorical "nervous system".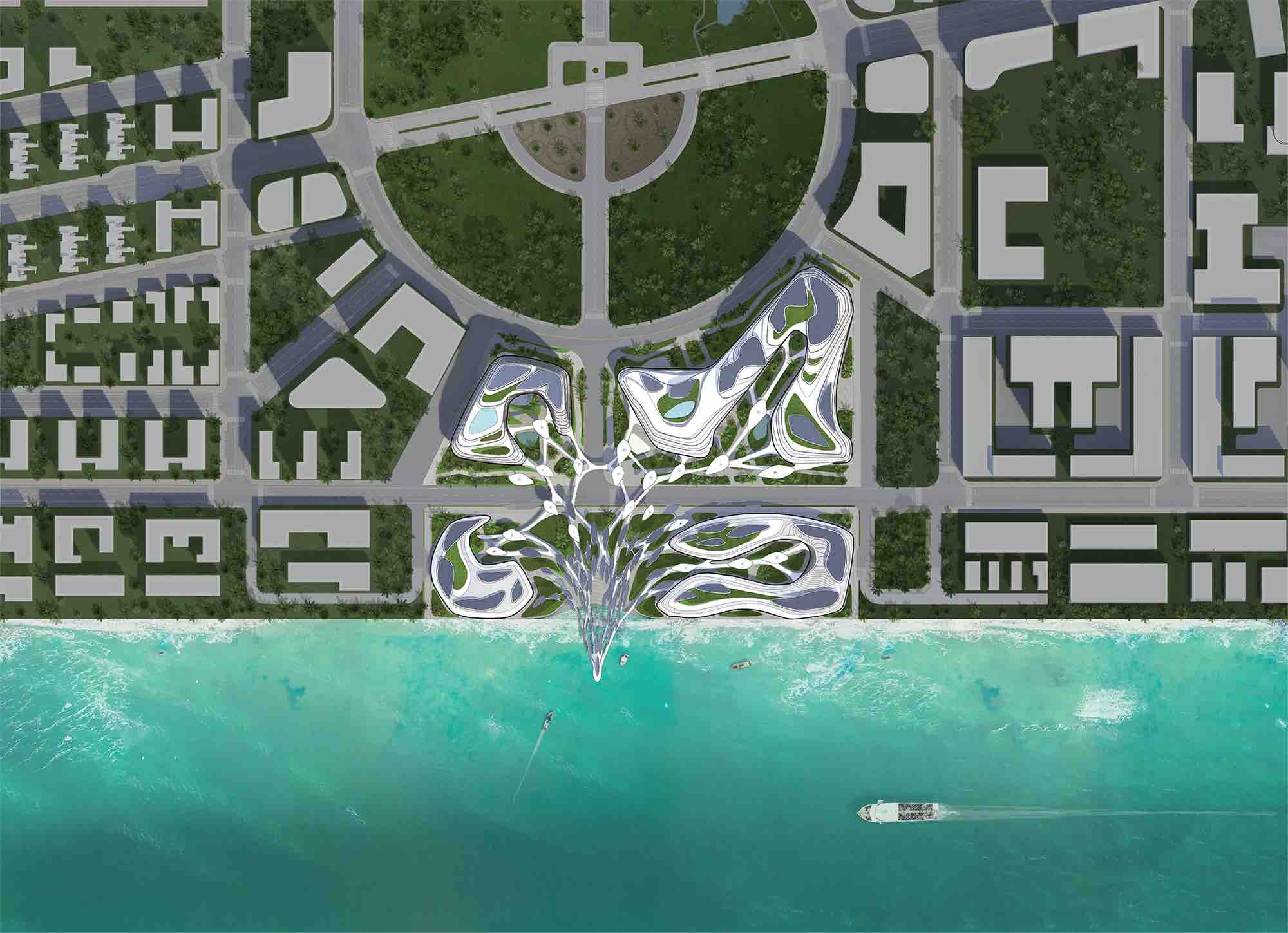 Master plan
Beyond functioning as the islands "nervous system," this complex also is given another more important function - an urban energy incubator.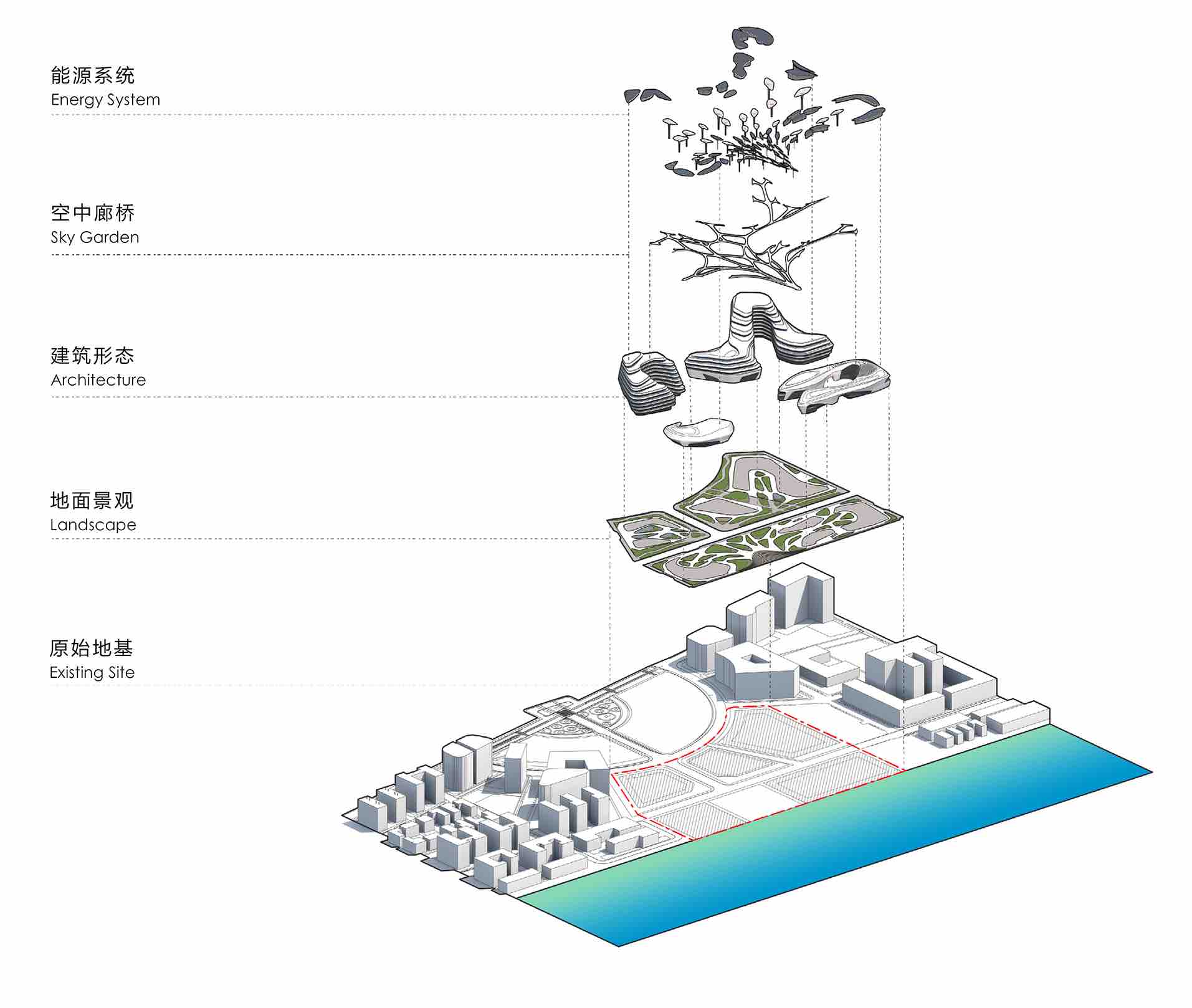 Diagram
Thedesigngesture of thisenergy incubator and it'sgreen technologies is revealed as a coral morphology that seems to have grown from the ocean to envelop the entire site, promoting sustainable design not only as an afterthought, but as something that is beautiful and functional.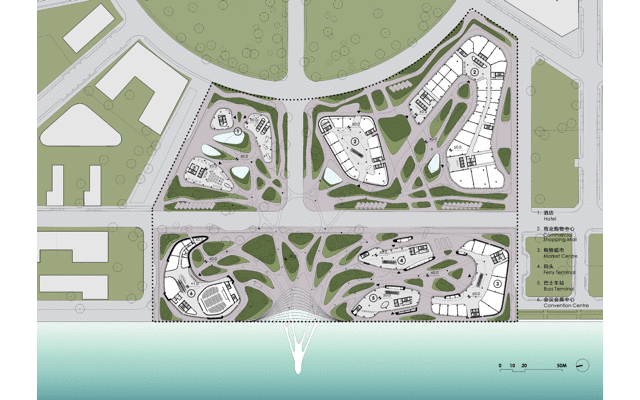 Plans
An integrated environmental systems approach was taken, that fully incorporates rainwater and solar energy harvesting, as well as taking advantage of passive cross ventilation and tidal power to generates more than 70% of electricity required to power the development.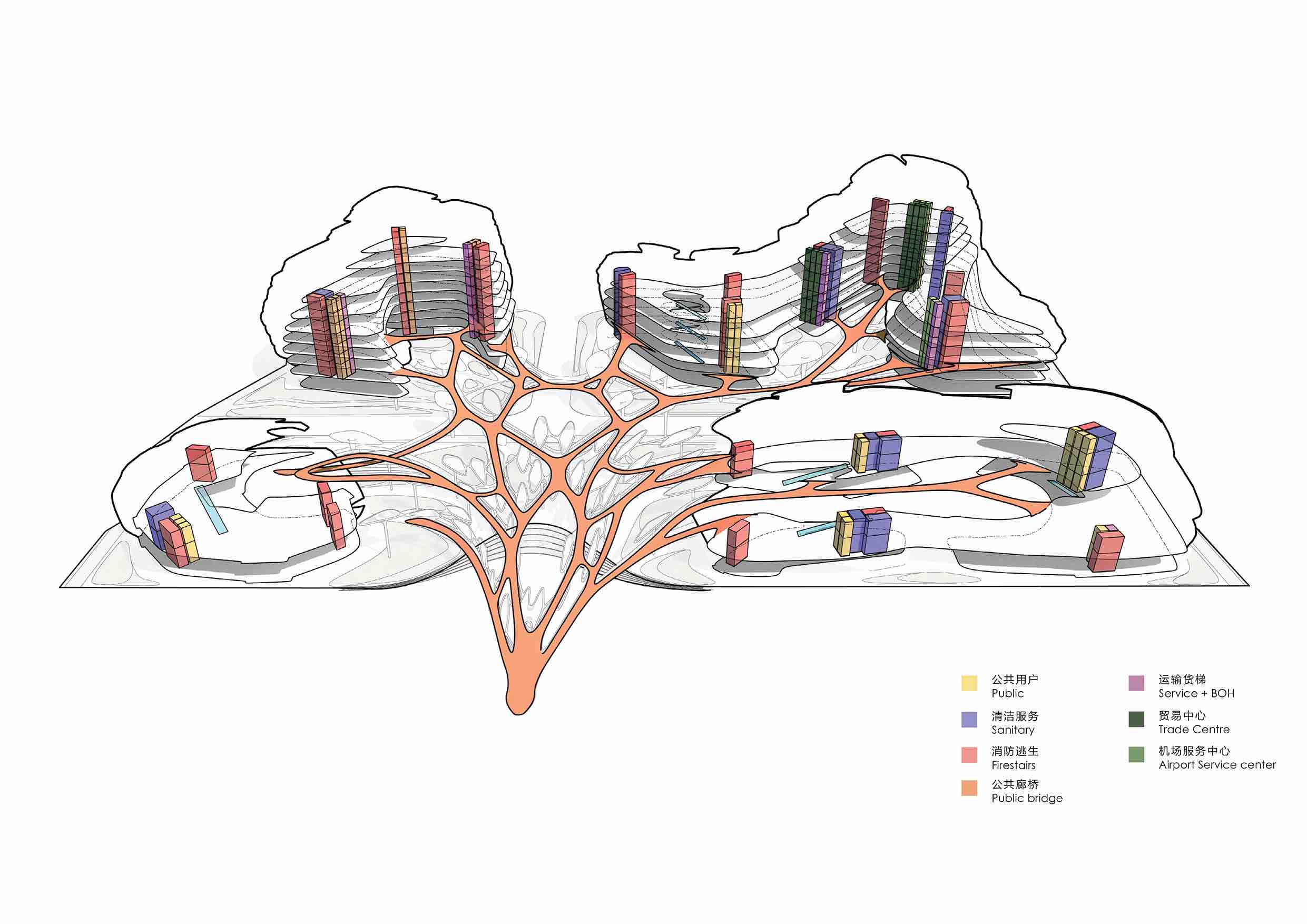 Diagram
The intersection of Art, Architecture and technology has always been the corner stone of our global societies accumulated intelligence, however these topics in contemporary society must always focus towards people. Artificial intelligence, automation systems, blockchain and customization of existing control tools are all deeply integrated to reveal a community that is highly advanced and interconnected.
"Ocean's heaven" seeks to weave Architecture, Art, Environment and culture deeply into this Indian ocean archipelago; and in the future, it will be a symbiotic bio-active Architectural design, and a landmark for human communities and nature pointing towards the future of the Maldives.
---
Architect: CAA Architects
Location: Hulumale, Maldives
Client: Beijing Urban Construction Group Co., Ltd
Project year: 2018 - 2022
Area: 1000 m²
Lead architect: Liu Haowei
Design team : Felix Amiss, Edward Ednilao, Zhang Pan, Zhao Xingyun, Deng Yue, Ren Zhuoying, Su Lide, Xiao Peng
---