The Egyptian architecture student Sara Mostafa Omran has designed ''Four stars hotel'' for Maspero,Cairo, Egypt by using simple geometric shapes.
Project description by Student:
The design is based on finding solutions using simple geometric shapes, creating spaces for different activities with open spaces for interaction and communication with a pleasant view. The hotel building in Maspero in the middle of Cairo showcases the story of urban renewal and of the evolution of the city's architecture. As part of the city plan, and it represents as a contemporary landmark that visually and physically responds to the surrounding urban context.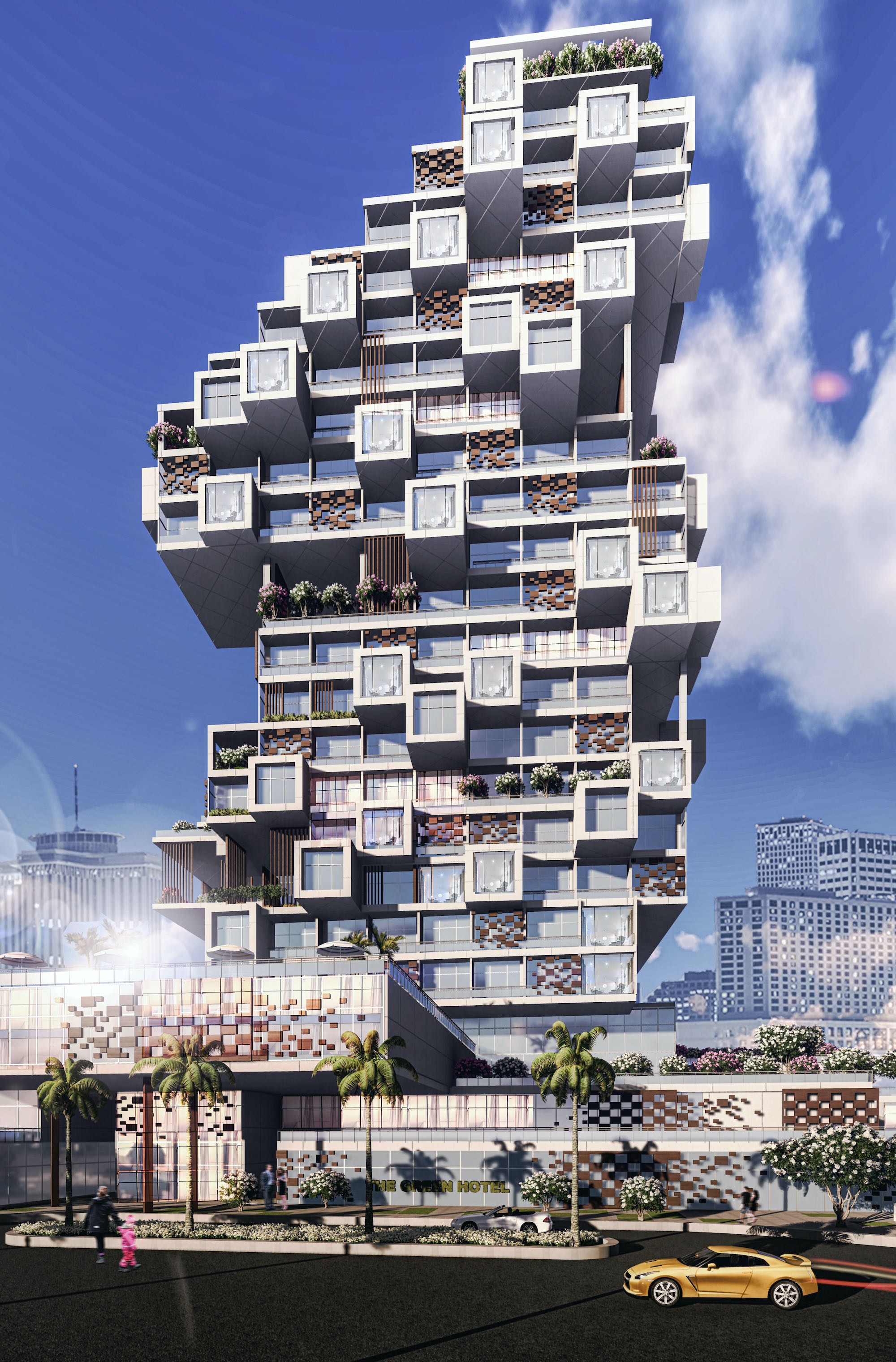 image © Sara Mostafa
In designing the facade, Often, towers are surfaced with anonymous curtain walls. It was a decision that the building's design will be an attempt to relate to the architectural tradition of the area and to the low residential buildings of the city's center. We surfaced the facade with modular system of white cement and designed windows that hint at the internal functions concealed within them.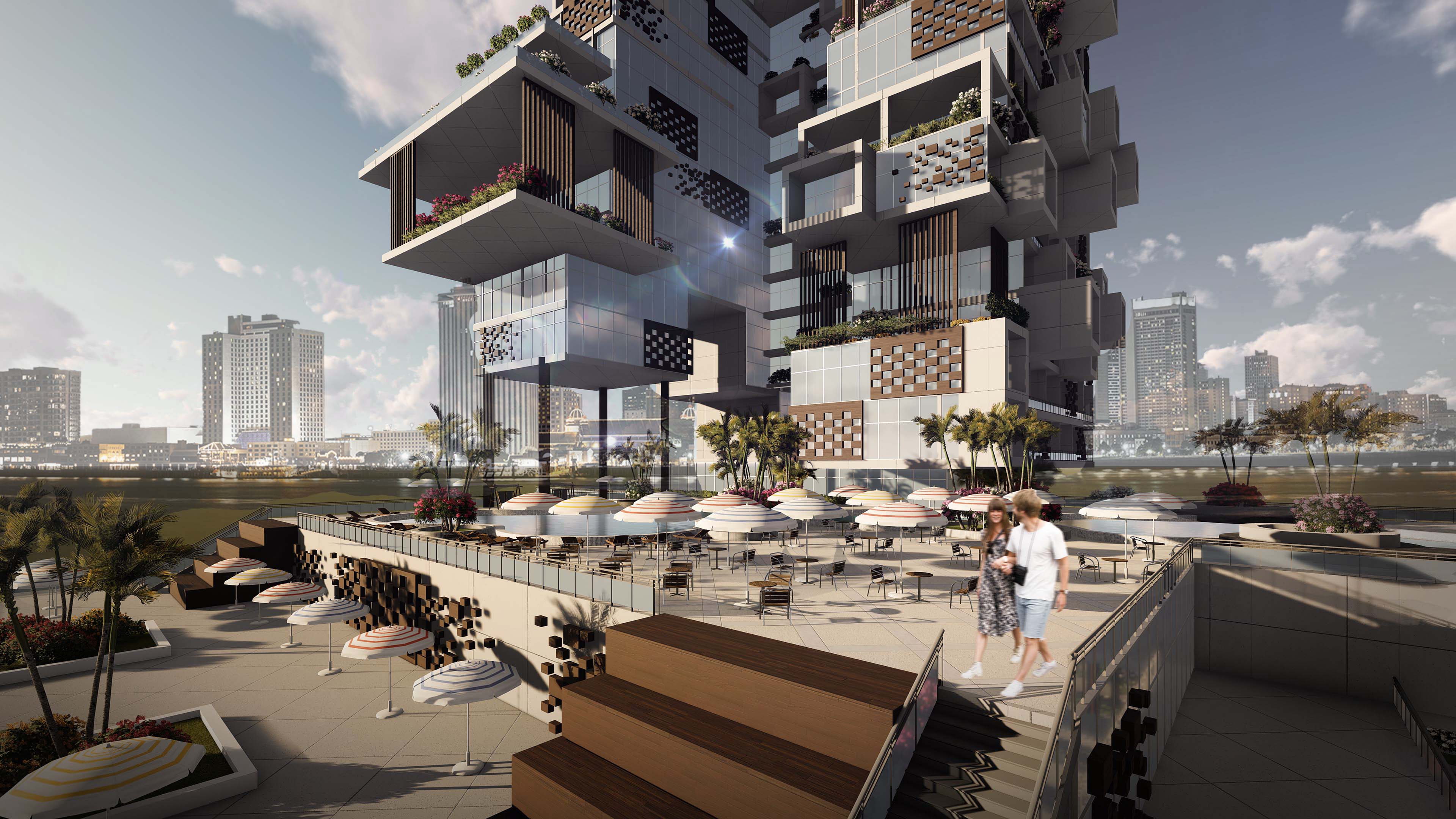 image © Sara Mostafa
it had to consider A vertical and horizontal balance, created by the window arrangement visually transforms the facade, with the stepping of the form which offers views on the Nile river from all hotel rooms.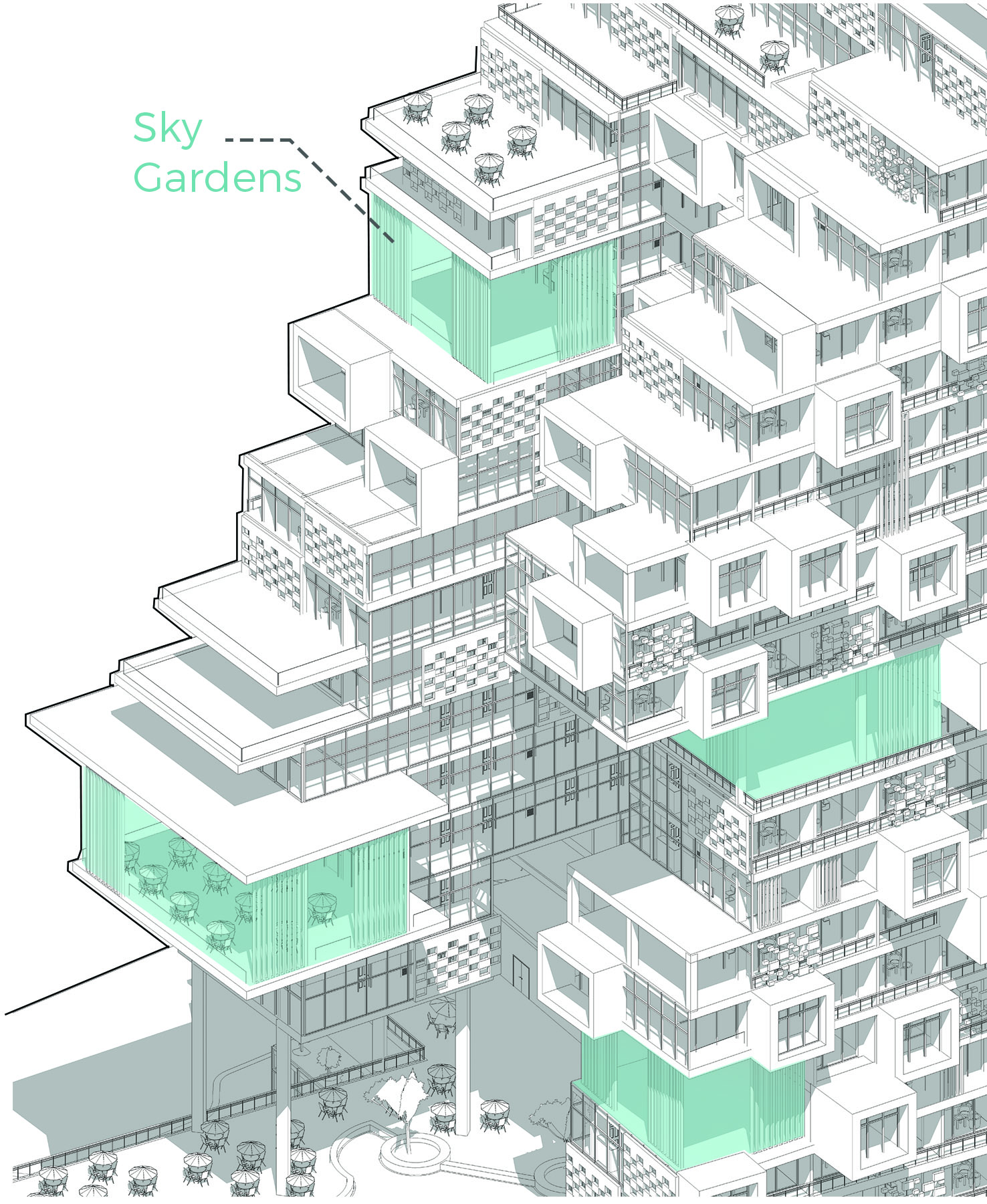 diagram
The building features an outdoor open pool area that offers a quiet, protected space as an outdoor point to the hotel. It connects the building with the surrounding context, also allow people to see into the building, invoking a sense of visual accessibility. pedestrian circulation through the outdoor and the sky gardens evoke a sense of wander and exploration, and the facade brings in natural light, air and ventilation.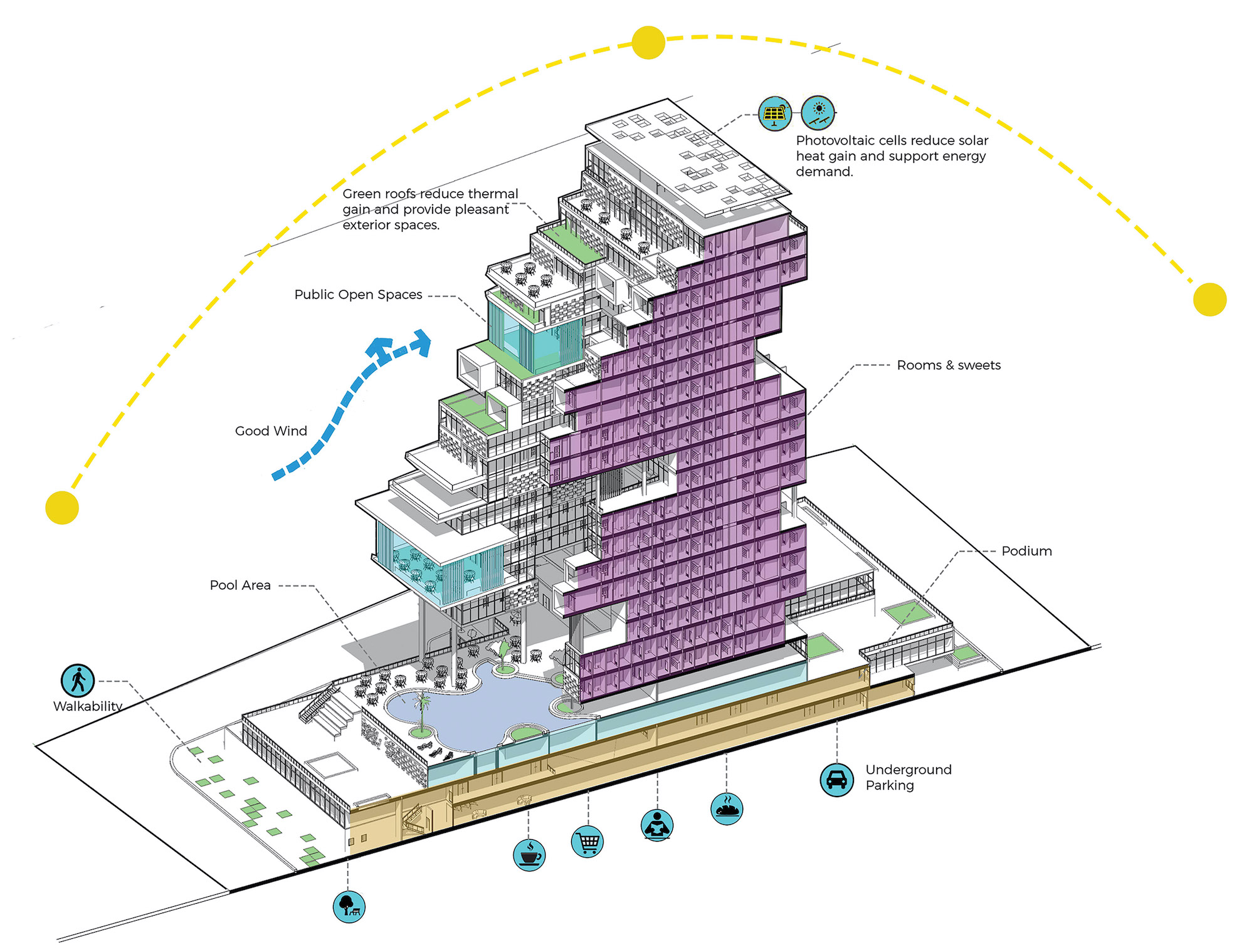 diagram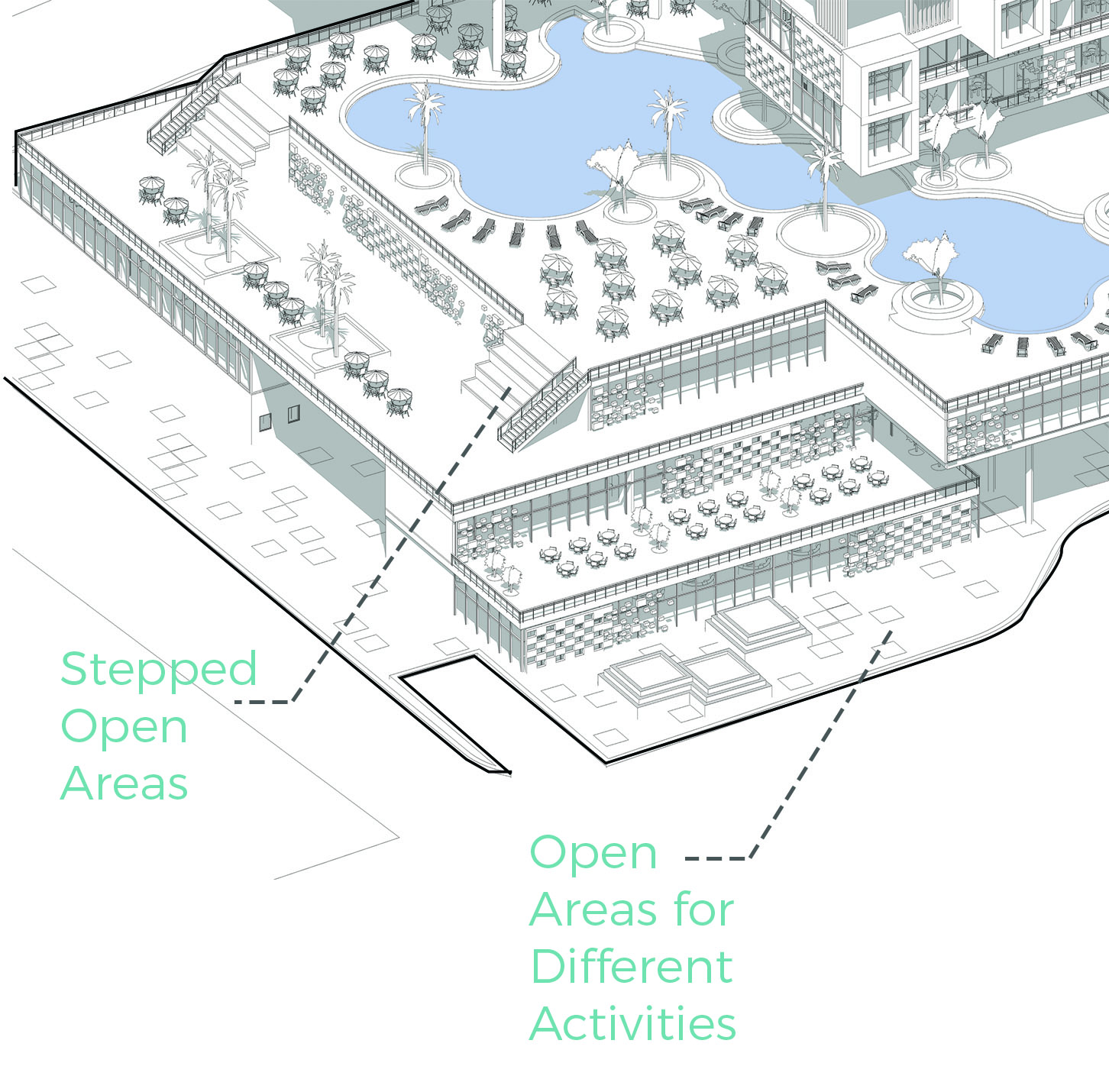 diagram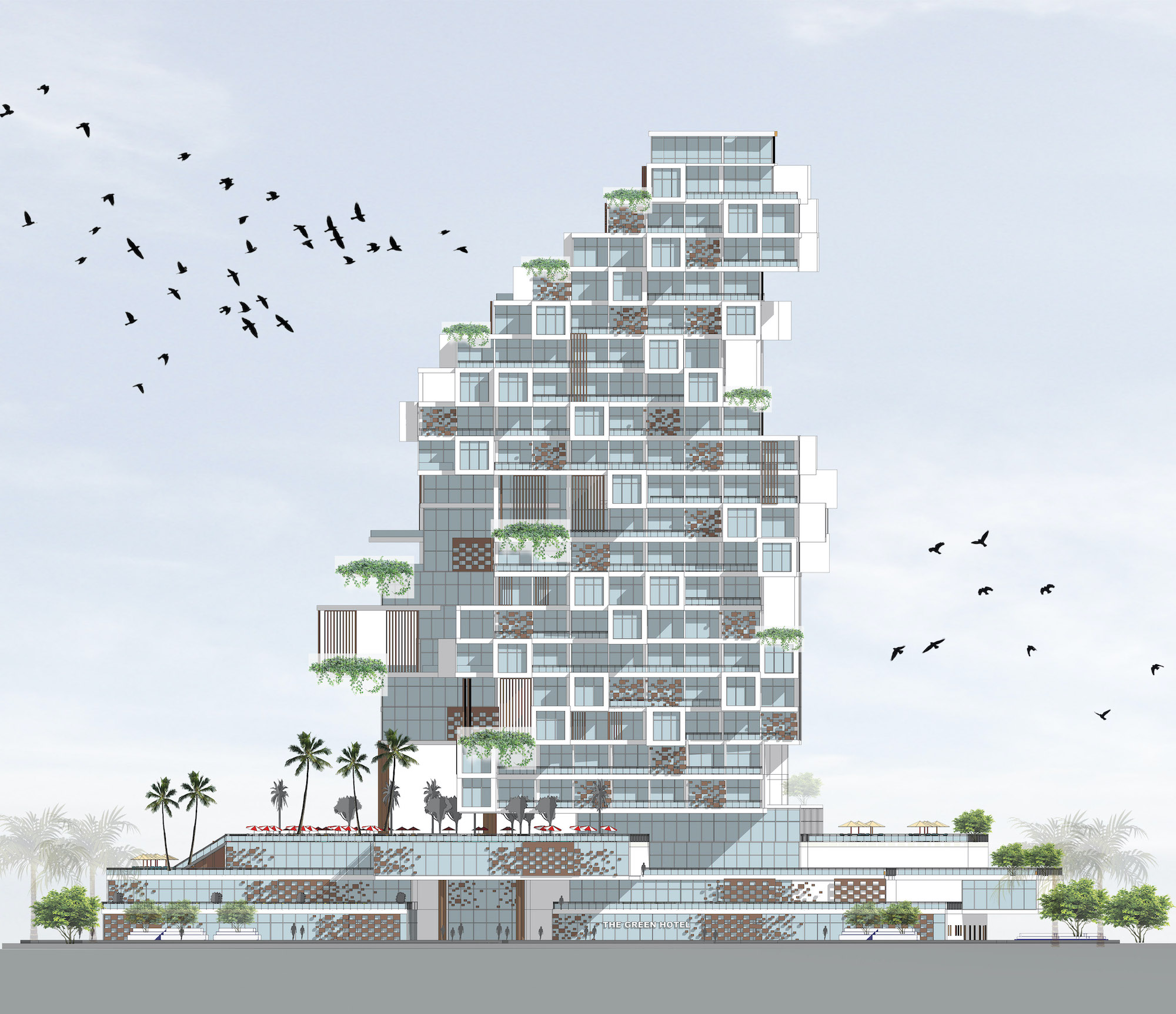 Elevation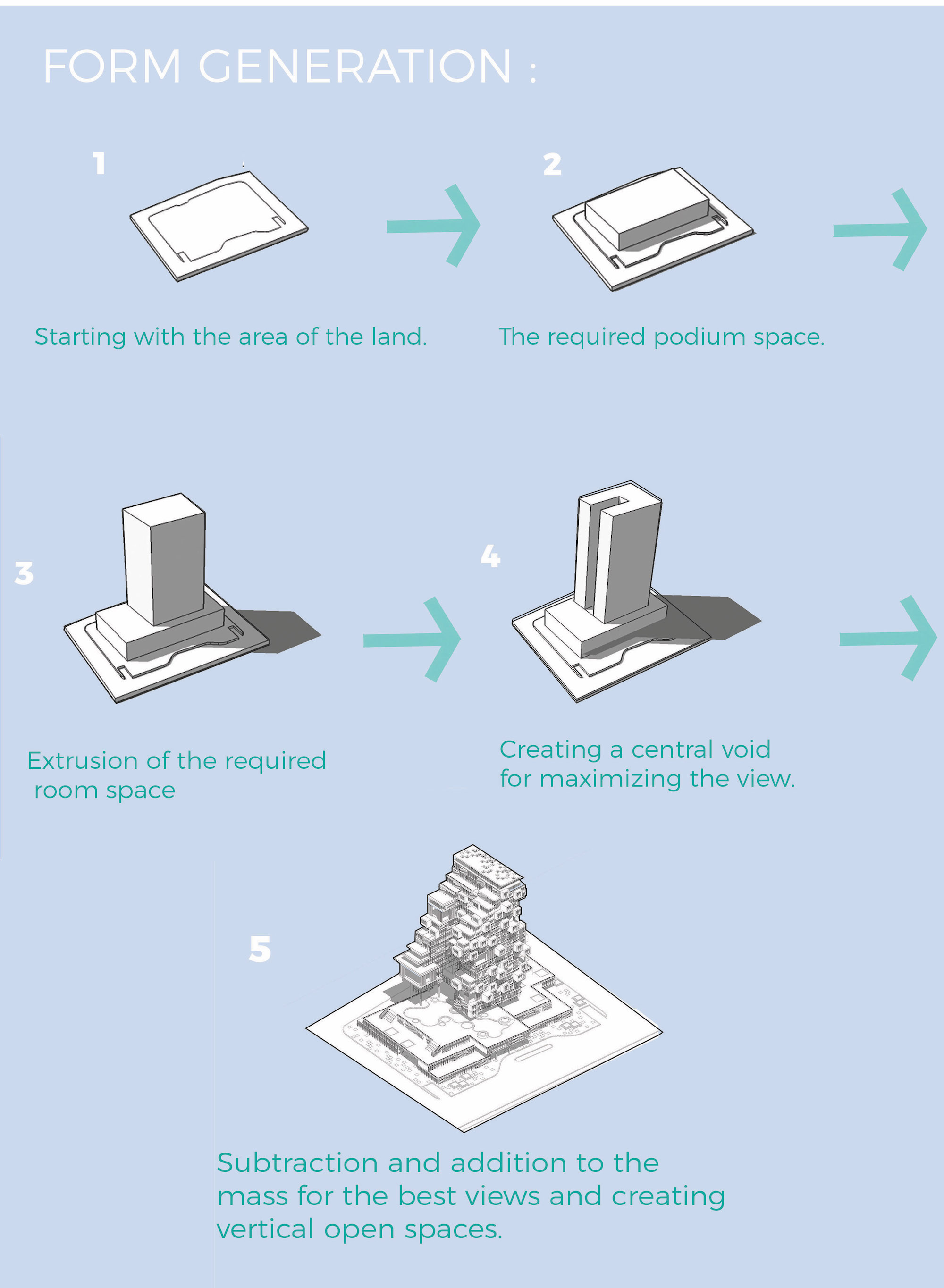 Form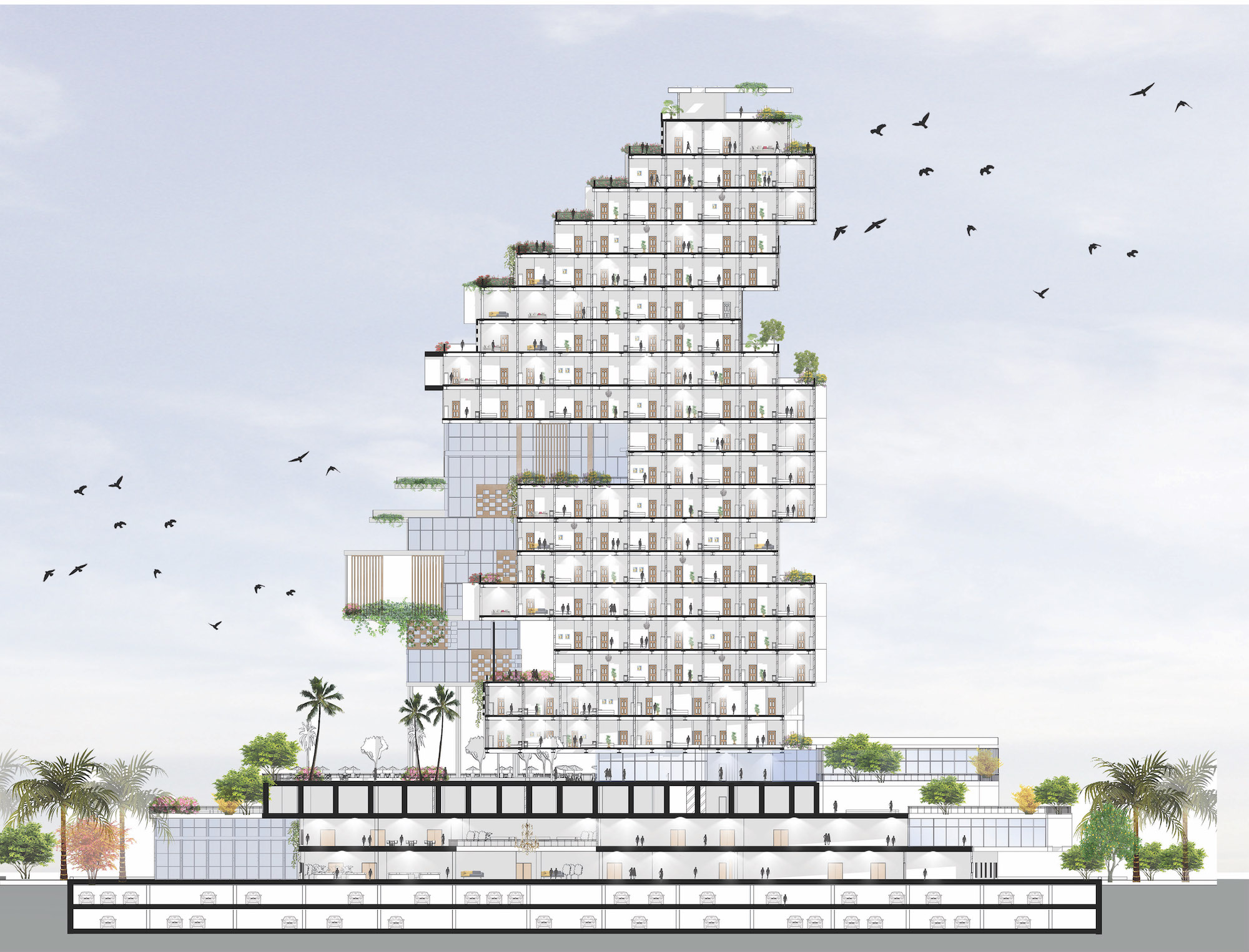 Section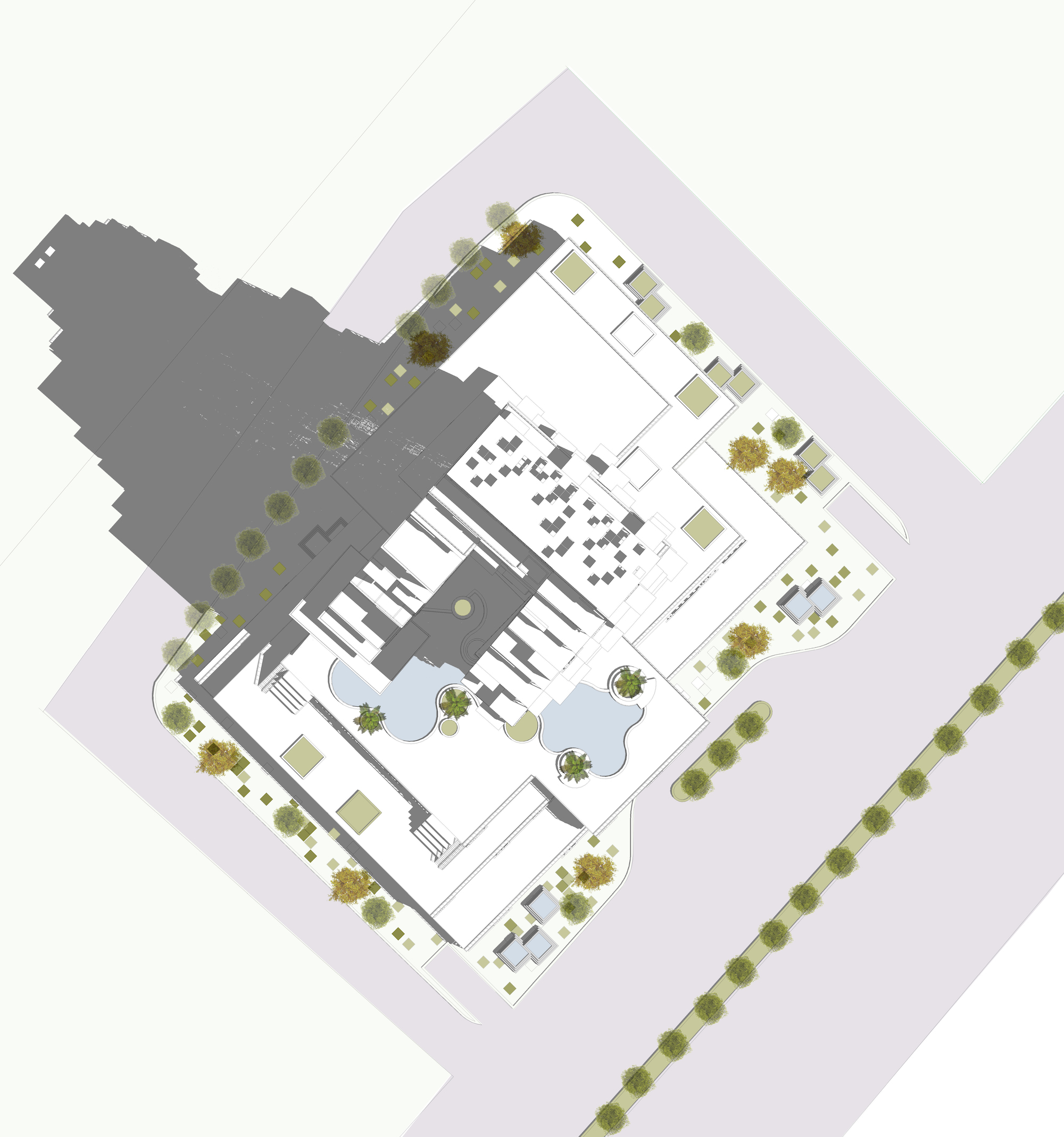 Layout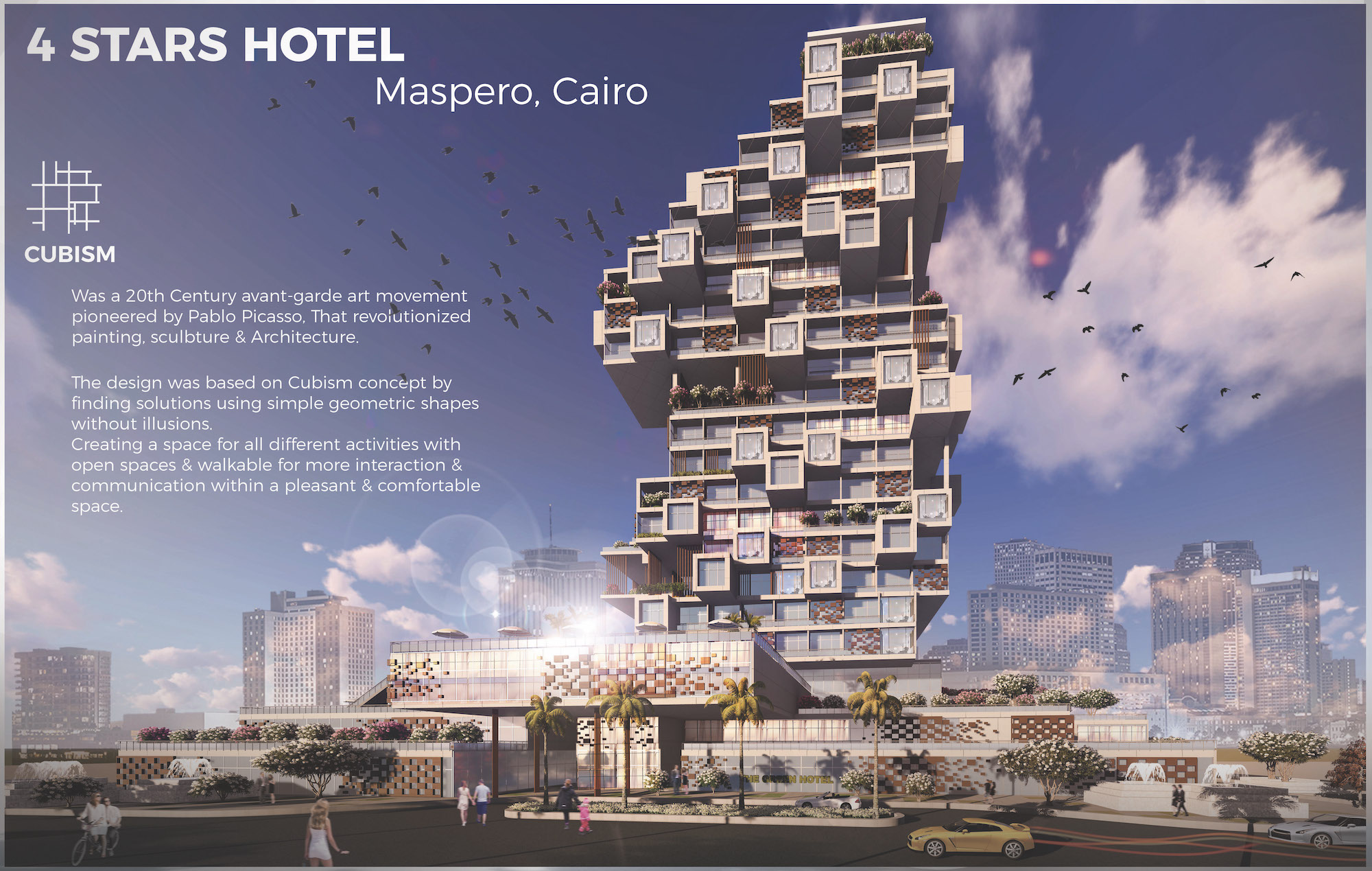 image © Sara Mostafa

Student: Sara Mostafa Omran
University: Cairo University, Faculty of Engineering, Architecture Department
Teacher: Dr. Ahmed Abdin
Year: 2018
Tools used: Autodesk Revit, Lumion, Adobe Photoshop
Project name: Four Stars Hotel
Semester: Third year of architecture
Location: Maspero,Cairo, Egypt
Built area: 6840 m²
Site area: 11400 m²
Type: Hospitality and Commercial
---