Bounce Battersea opened August 2023 with industrial yet playful design befitting its iconic, brutalist new home in South London.
Sports hall brutalist architecture combines with the burgeoning sporting prowess of ping pong to inspire the latest Bounce venue at Battersea Power Station, designed by London-based designers, Shed. For their first new Bounce venue since the pandemic, State of Play Hospitality, wanted to make a statement with a fresh design concept that stood out in the rapidly growing, experiential leisure sector. They turned to Shed to realise their ambitions, known worldwide for their visionary interior and brand designs for many of London's award-winning hospitality and competitive-socialising spaces which include Birdies Crazy Golf and Meatliquor.
The new Bounce Battersea Power Station opened its doors in early August 2023 putting into play Shed's tried and tested recipe of what makes a competitive socialising space work in every aspect. By knowing full well what design elements make up the perfect heady mix for a good dose of healthy sporting competition whilst having fun with friends, Shed has supported State of Play Hospitality in a complete brand transformation, serving up a fresh new personality with bold new colours and graphics that are unmistakably present on their website and social media through to the interiors.
With a brief to create a new home for the sport of ping pong, Shed could not fail to pay homage to the grand exterior of the iconic Battersea Power Station and Turbine Hall B in their ambitious design vision for Bounce. Being relics of the brutalist architecture of the 1950s, the interior design takes subtle nods from the distinctly industrial exteriors, to create an abstract world of ping pong in a no-nonsense sports hall. Concrete tiled floors and concrete-effect walls nod to Battersea Power Station's iconic industrial style but a playful, fun edge is always present with bold artwork and contemporary wooden panelling bring a degree of warmth to the space.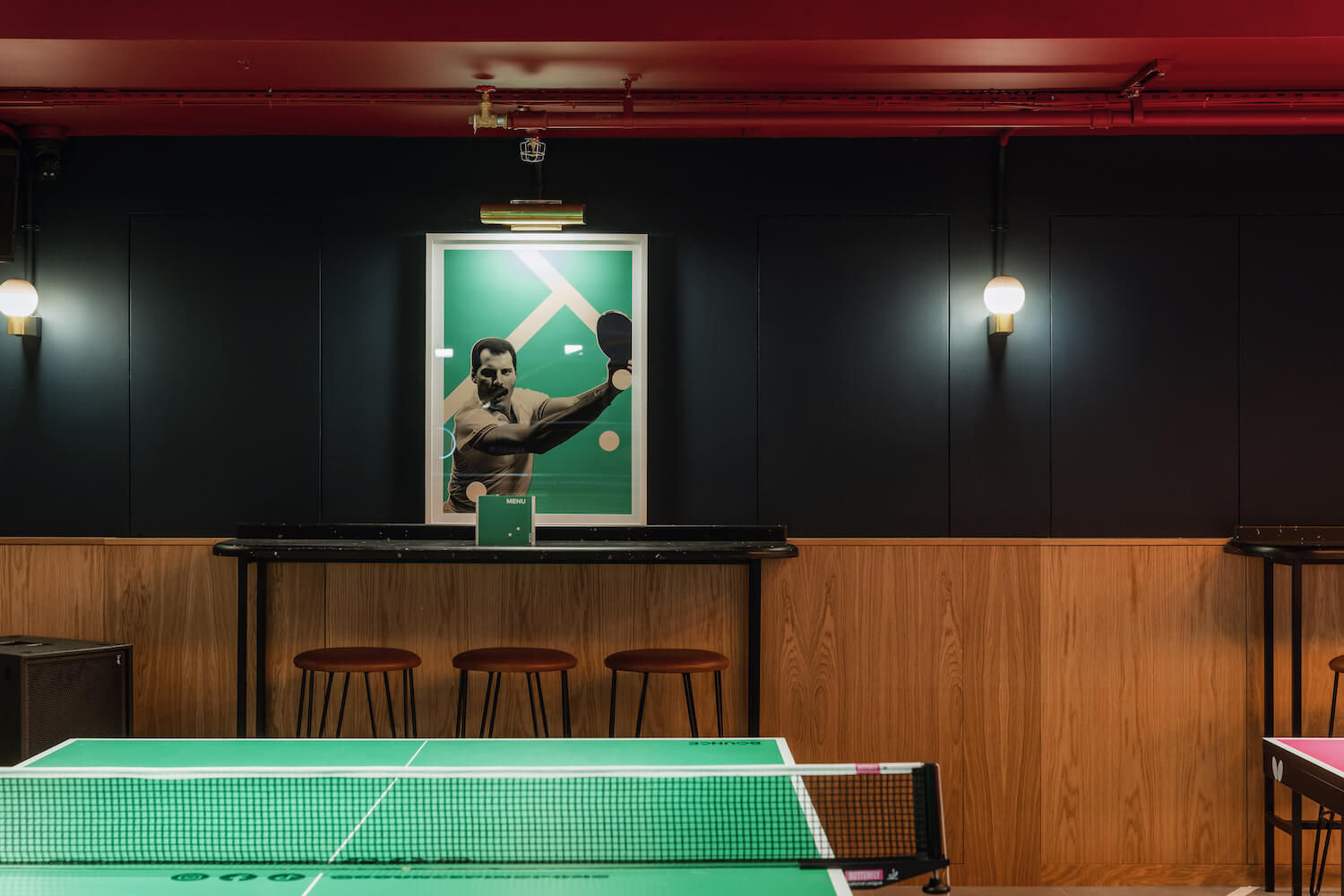 The bold use of geometric patterns, colour blocking techniques and subtle references to the game, are unmistakeable throughout and put ping pong well and truly on the podium. With cleverly designed elements that play on the instantly recognisable detail of ping pong's bat and ball and the unmistakeable retro gymnasium-style lines of a ping pong court, the interiors provide the perfect backdrop.
Matt Smith, co-founder and lead designer at Shed, said, "The design concept for the latest Bounce could not fail to be influenced by the iconic, statuesque building of Battersea Power Station that it now calls home. Central to the design was incorporating fun, playful elements that derive from ping pong's chic parlour game origins, sitting seamlessly within an unapologetically brutalist sports hall befitting Battersea Power Station. The design elevates ping pong as a sport, and all there is to love about it, and creates the ideal venue in one of London's most prominent locations, for a brand that is the original home of ping pong."
Toby Harris, CEO of State of Play Hospitality, operator of Bounce, said: "I'm thrilled to be opening an all-new look for Bounce with our third London venue in the heart of the iconic Battersea Power Station. With the brand thriving, and more relevant than ever, it's long been a goal to relaunch the concept with a fresh new design and I'm over the moon with the results. Whilst dialling into all the energy and playfulness long associated with Bounce, creatively we've also leant further into the aesthetics of ping pong than before."
South London's first Bounce venue follows the Northern Line's extension to Battersea Power Station in 2021, sparking huge economic growth in the area. Five million visitors and over 20 openings have ensued since the Grade II listed building opened its doors to the public for the first time in history in October 2022. As the former power station continues its transformation into a vibrant residential, commercial, and leisure space, the design of Bounce Battersea makes its mark in the area and provides a new home for the sport of ping pong.
Battersea is the third London venue for Bounce, joining Farringdon and Old Street, and the group's 11th overall across its four brands.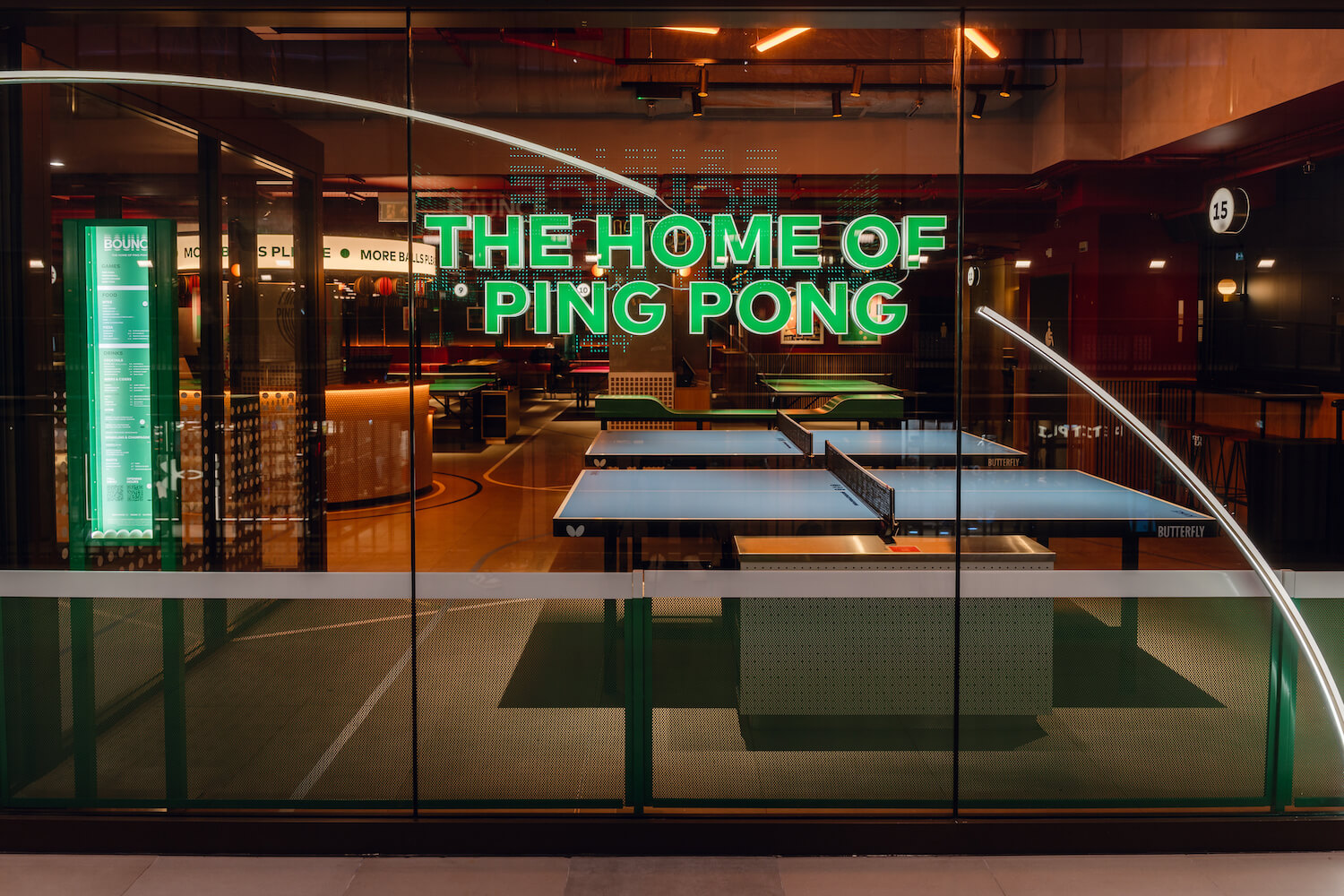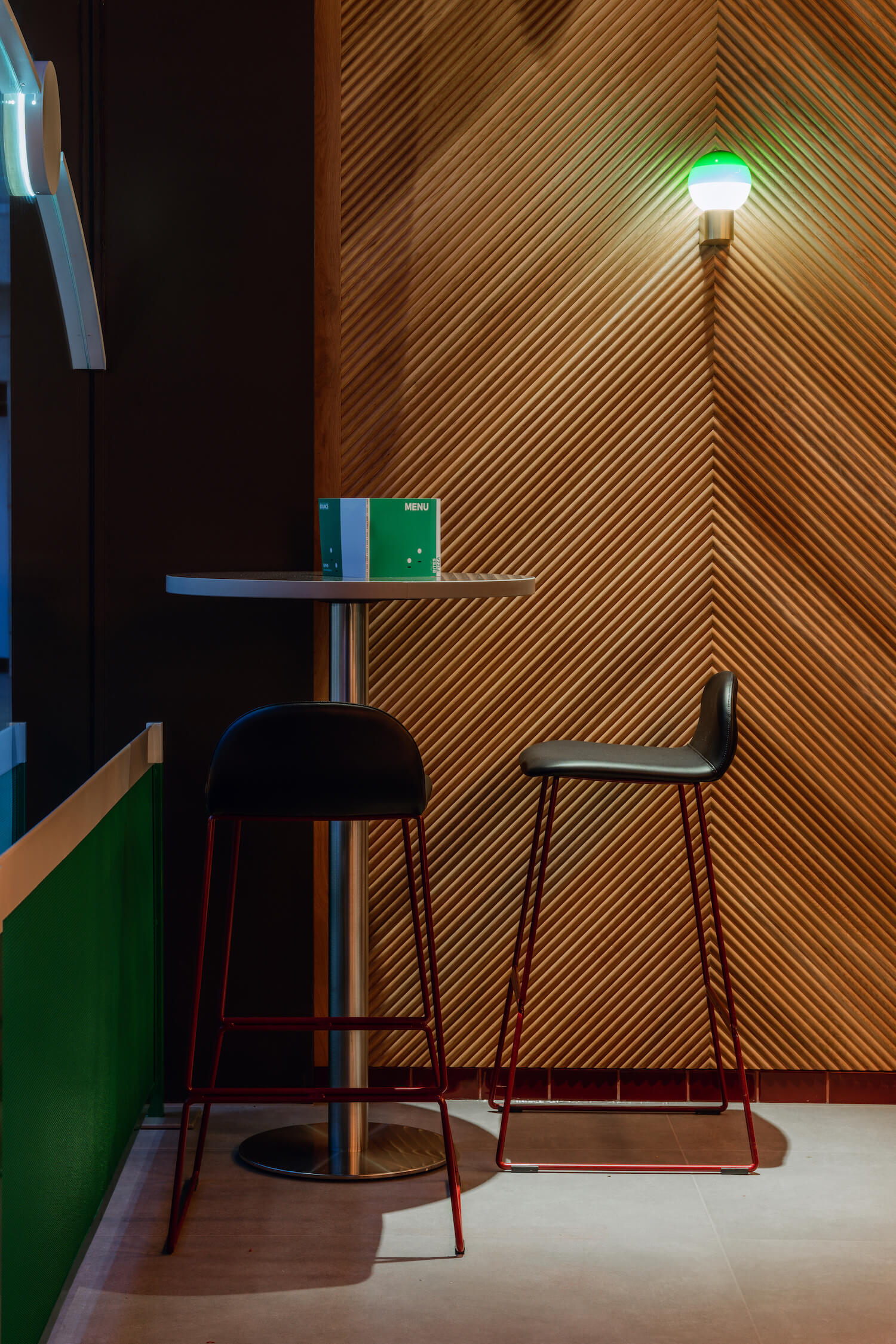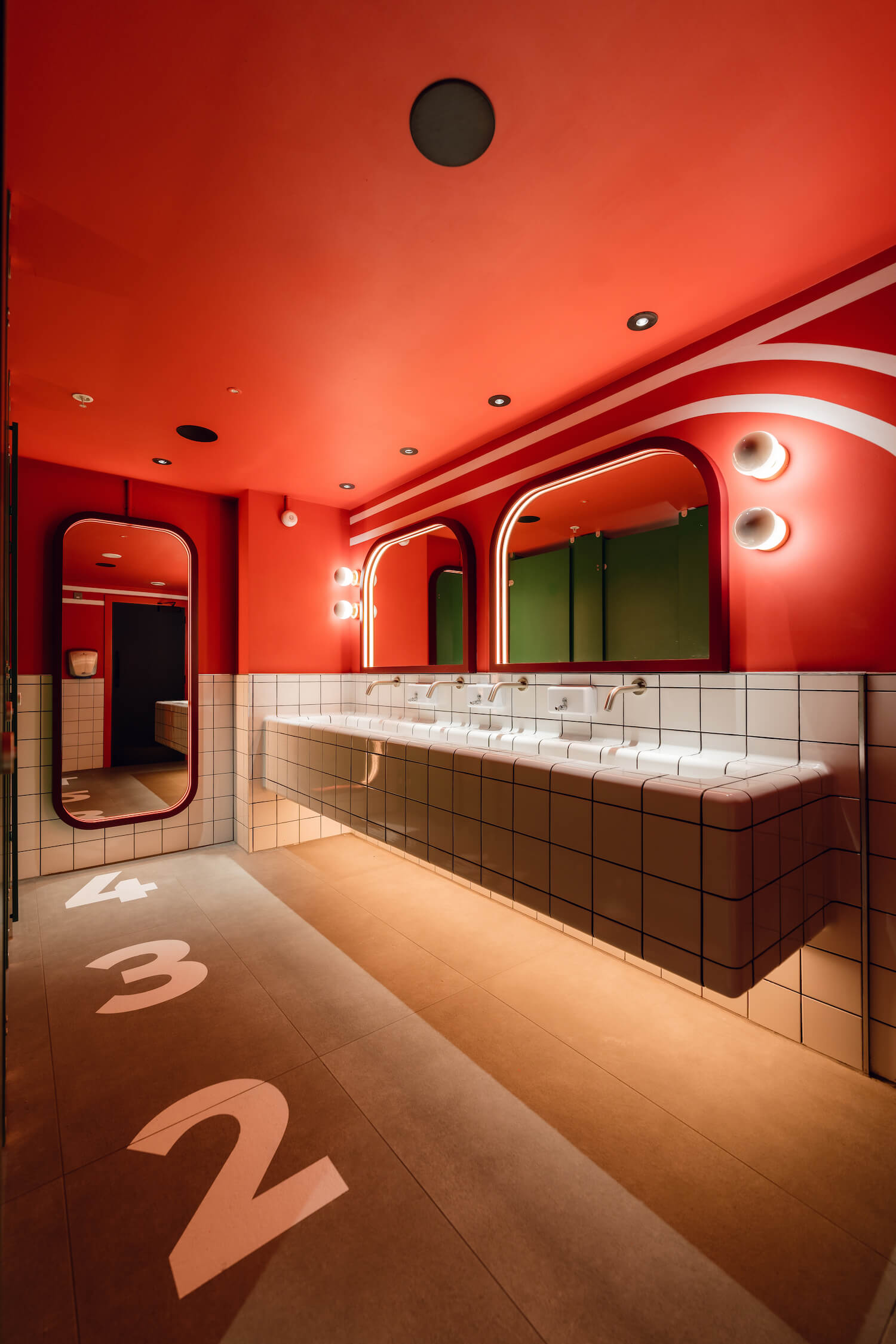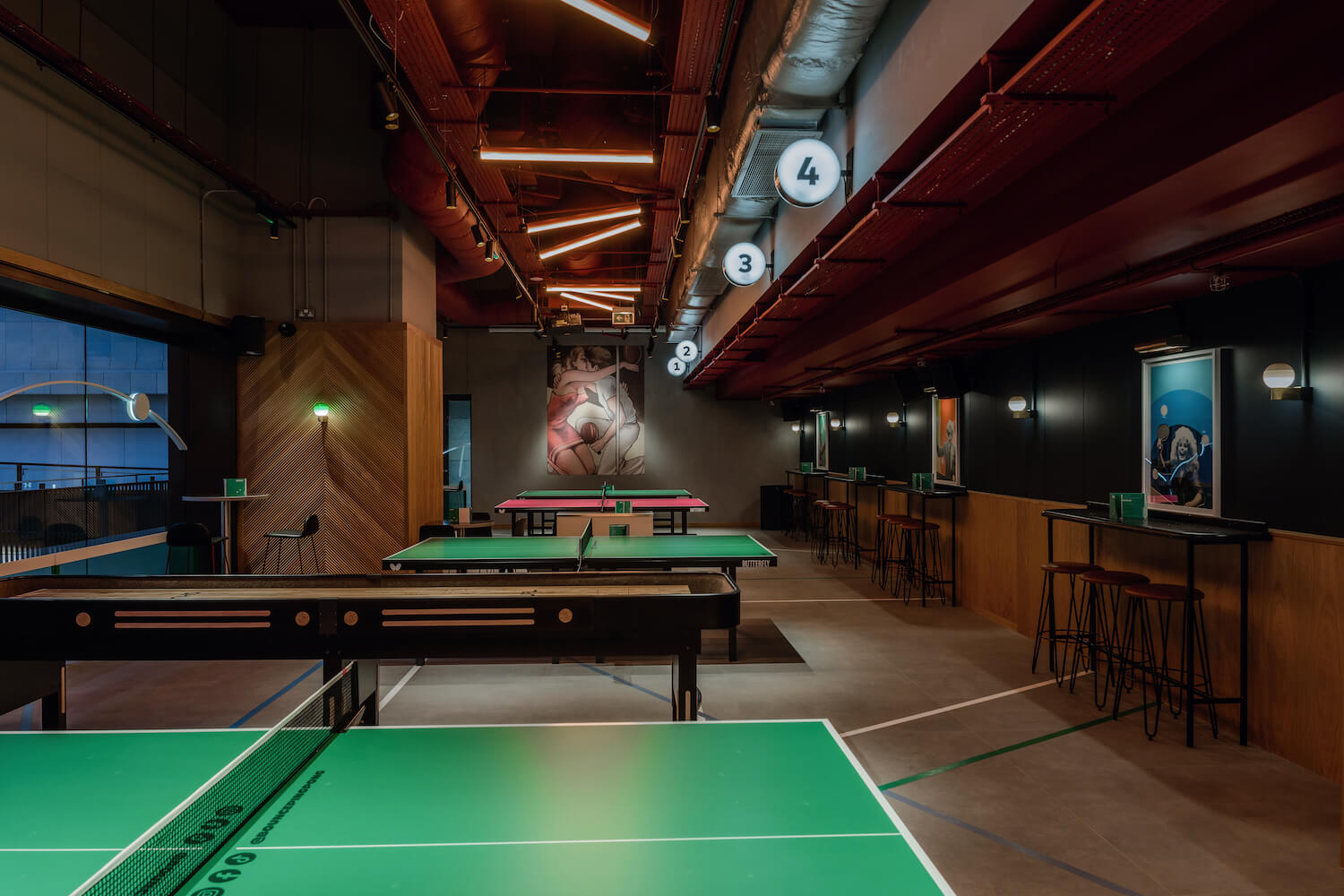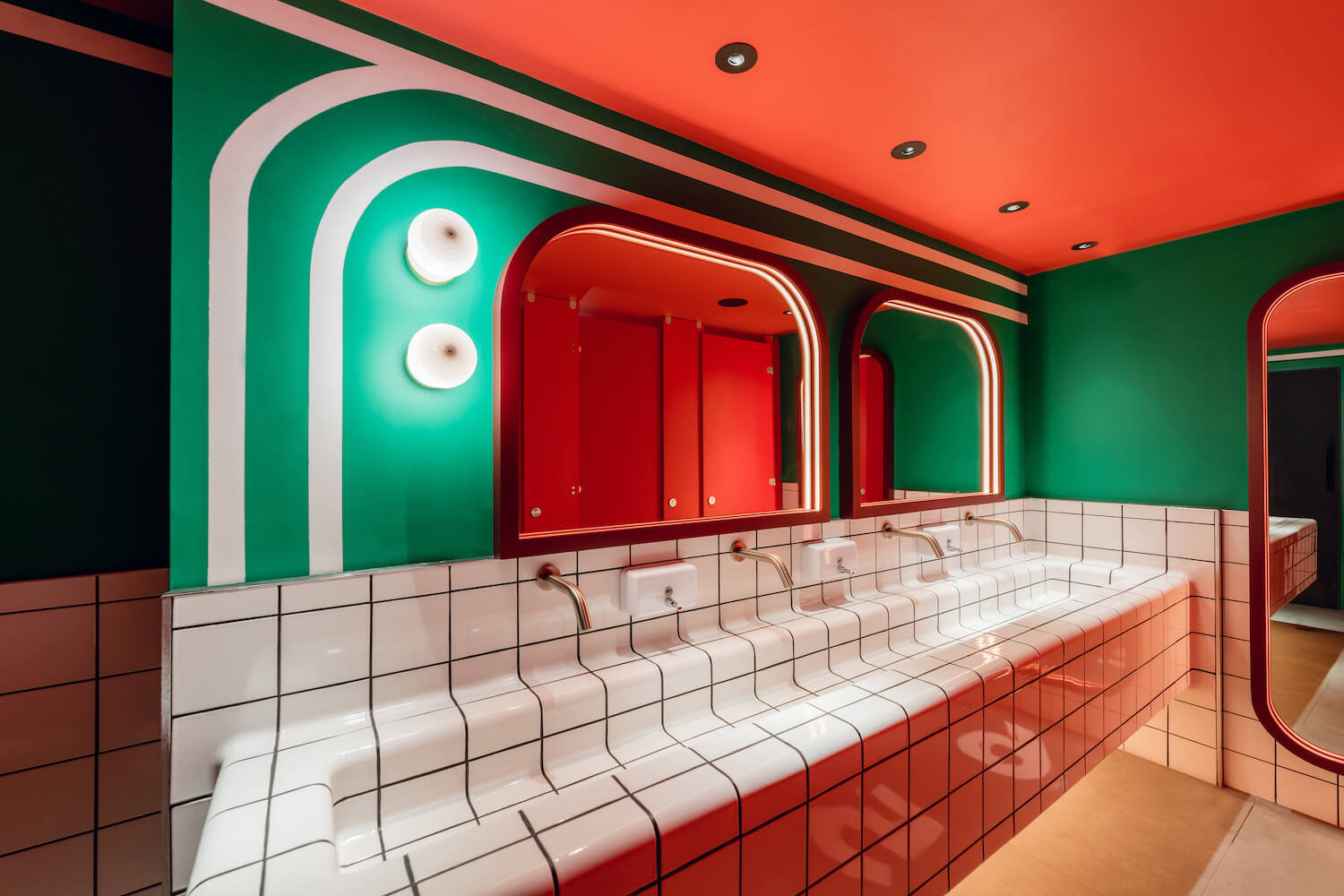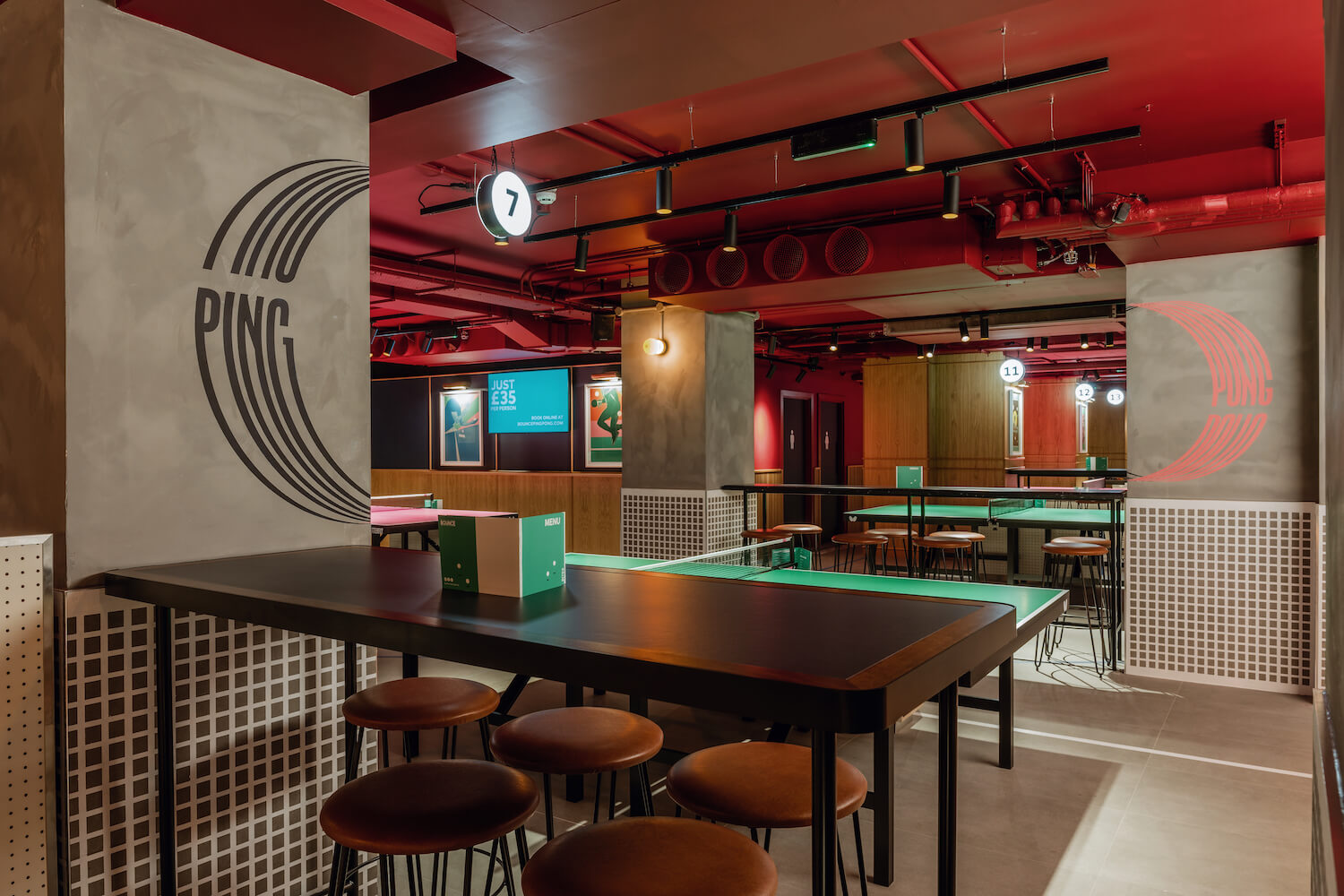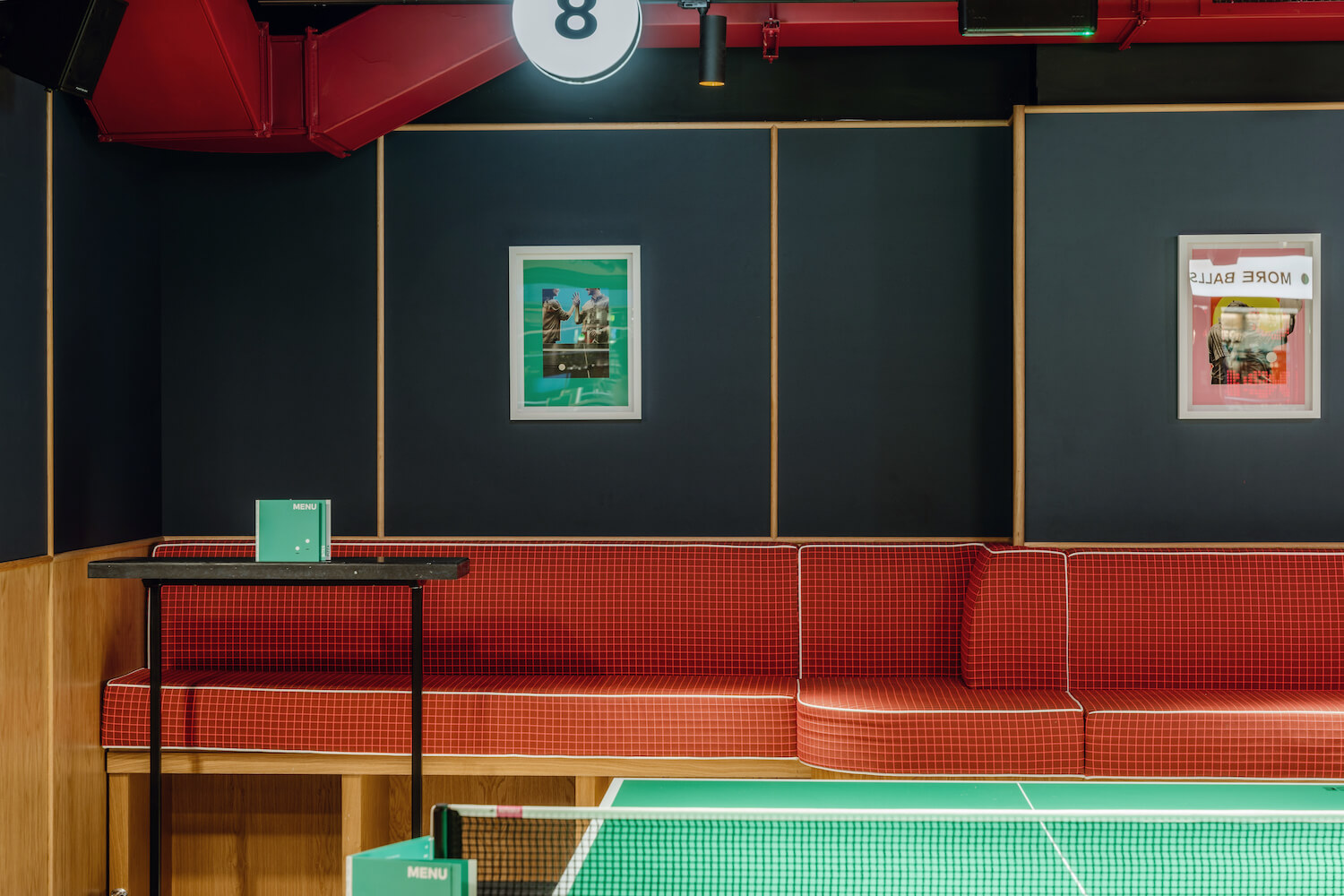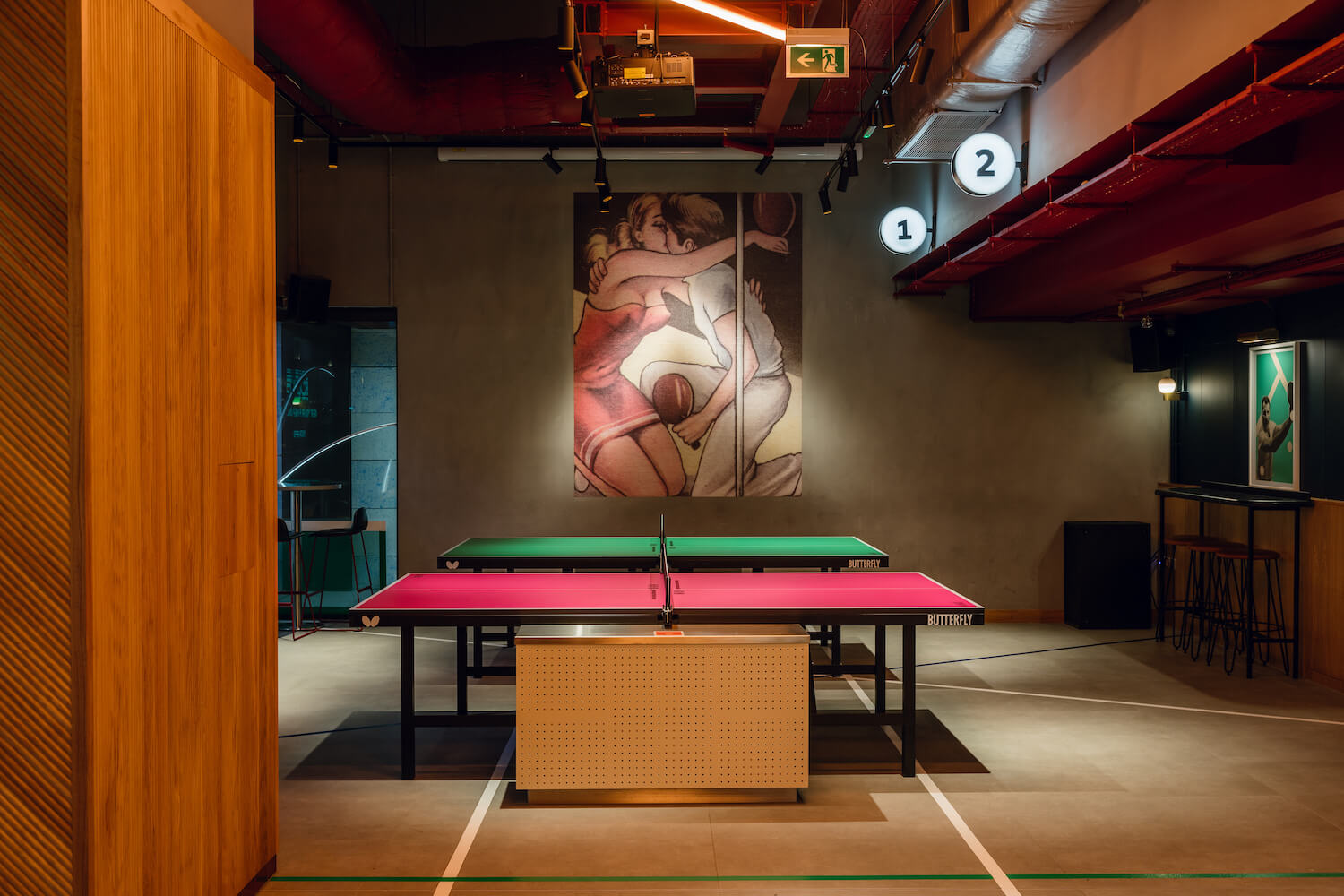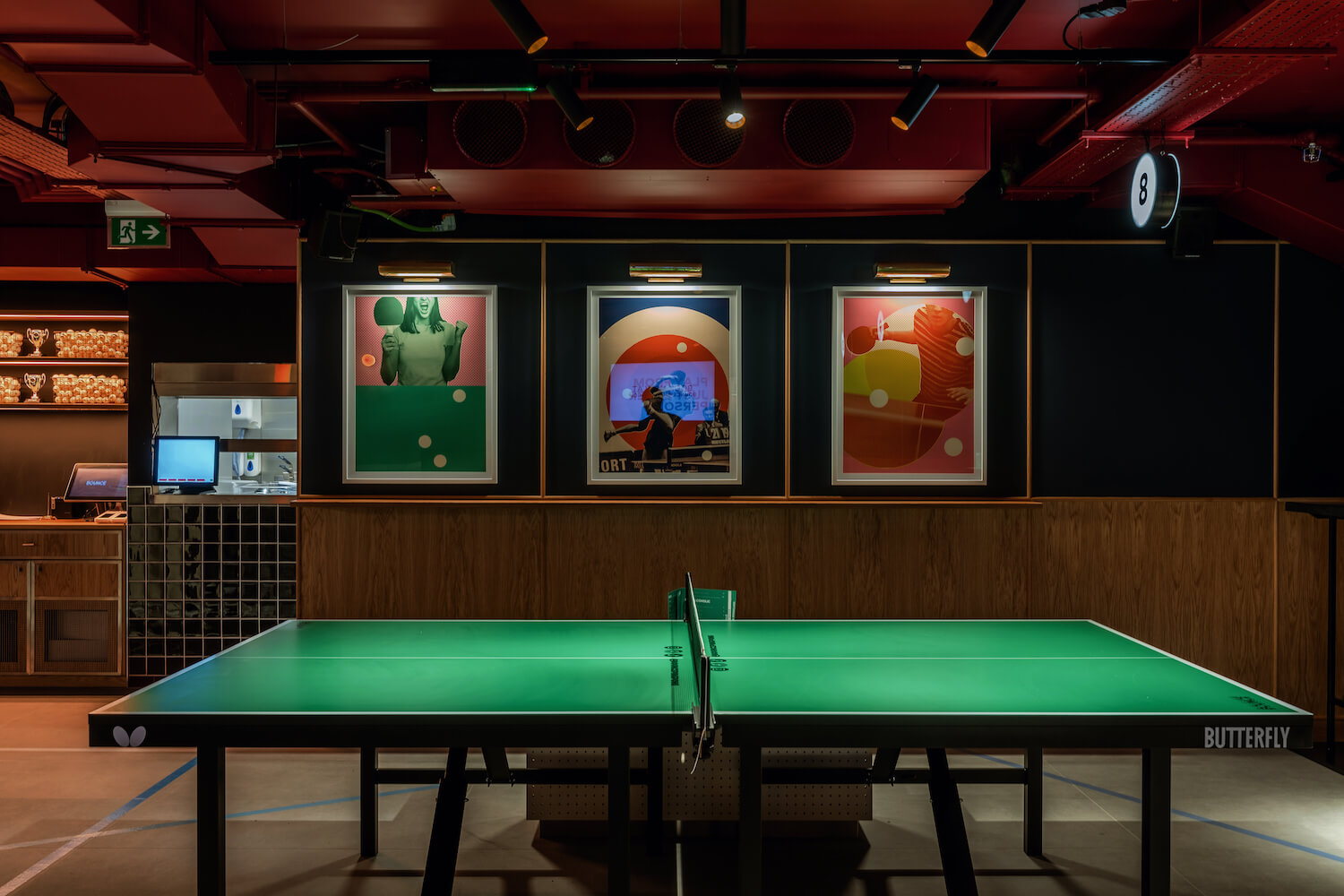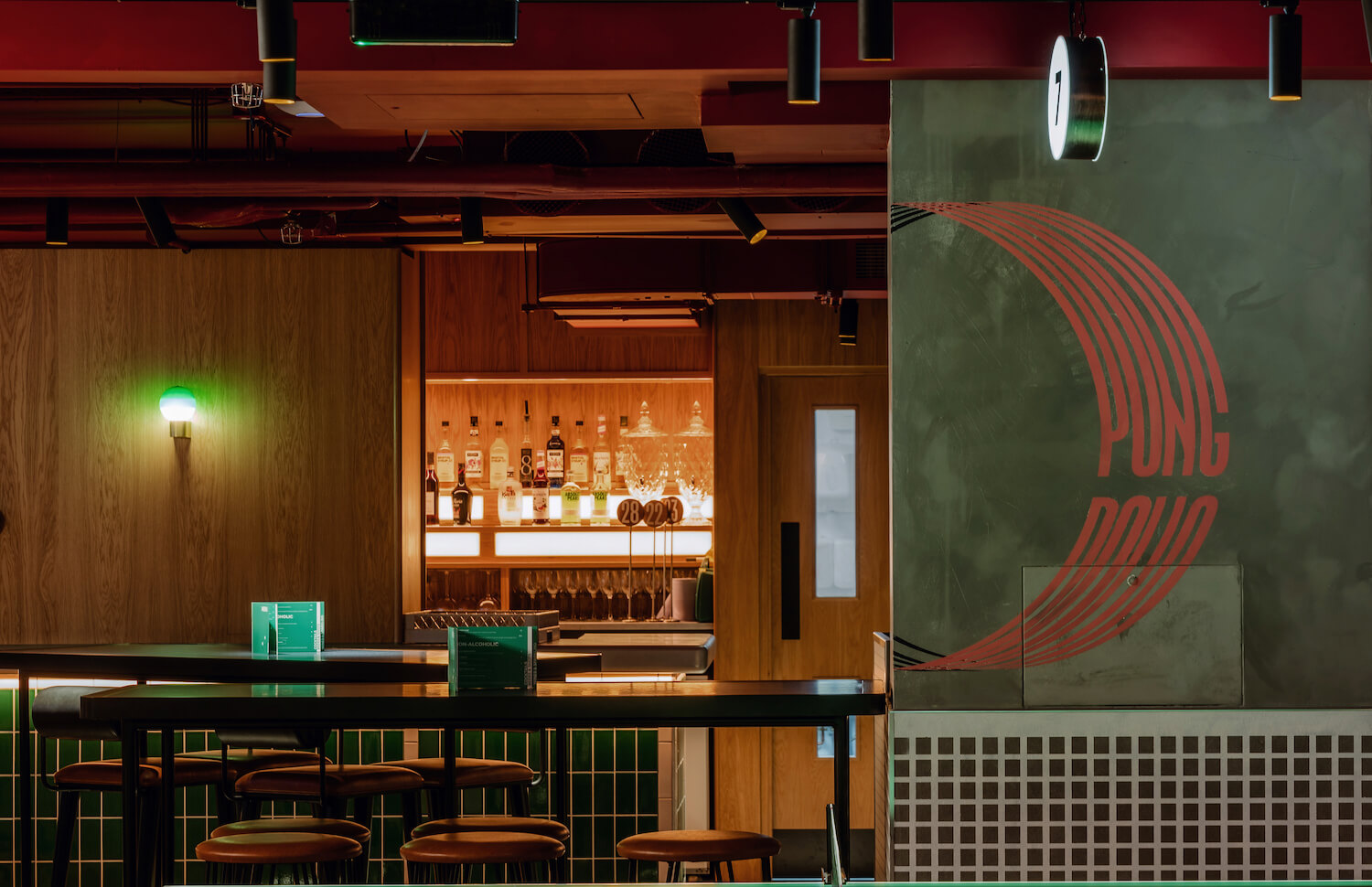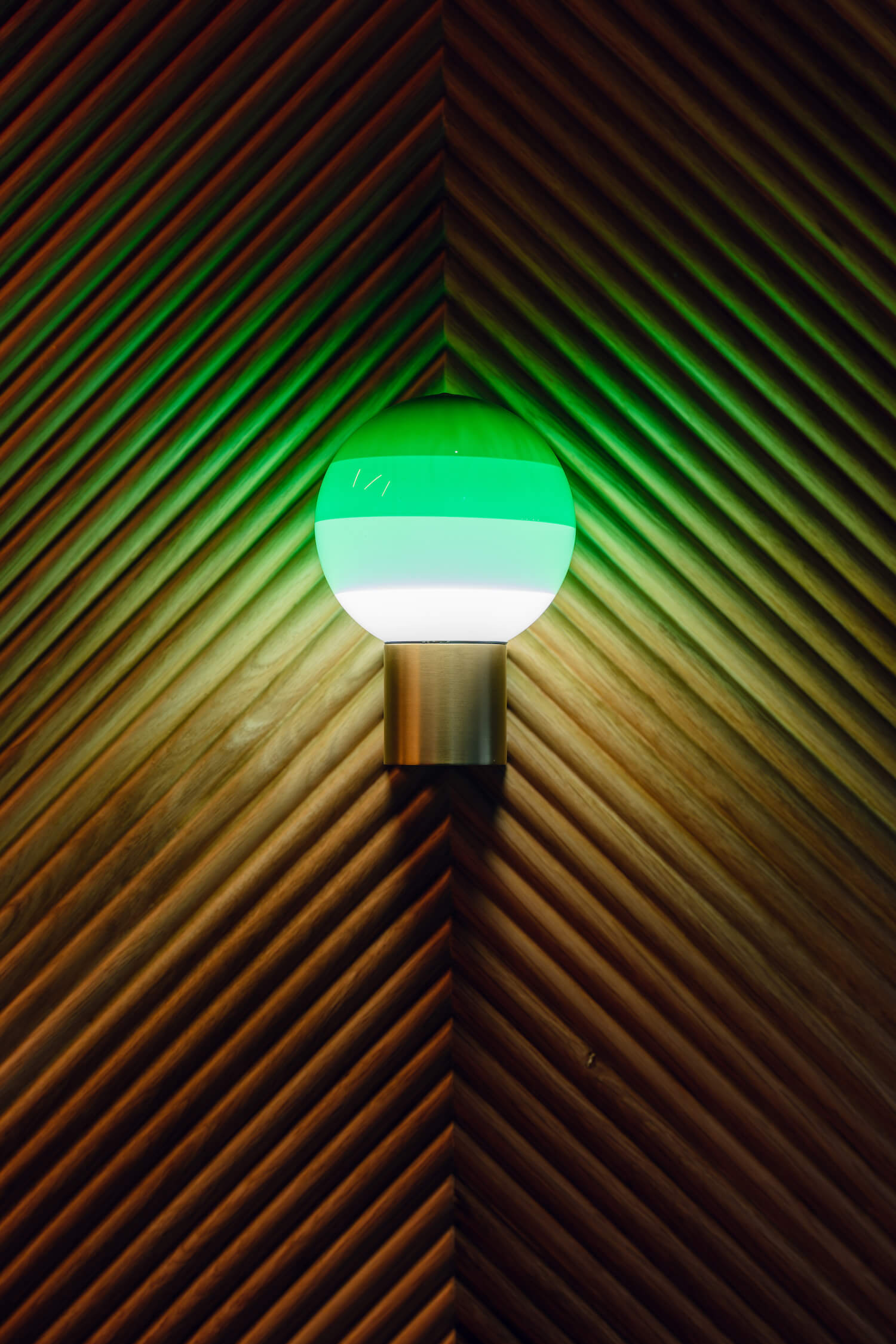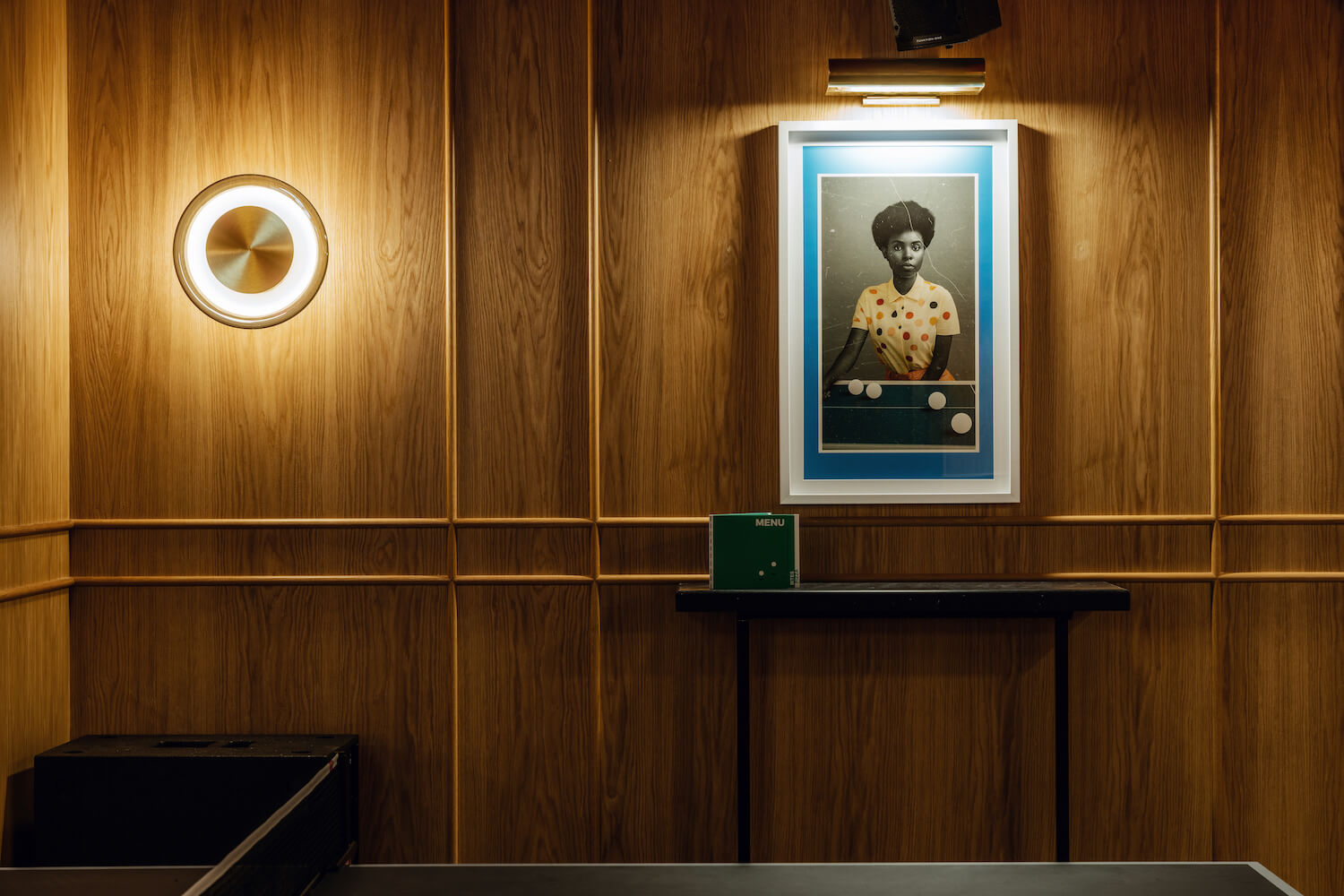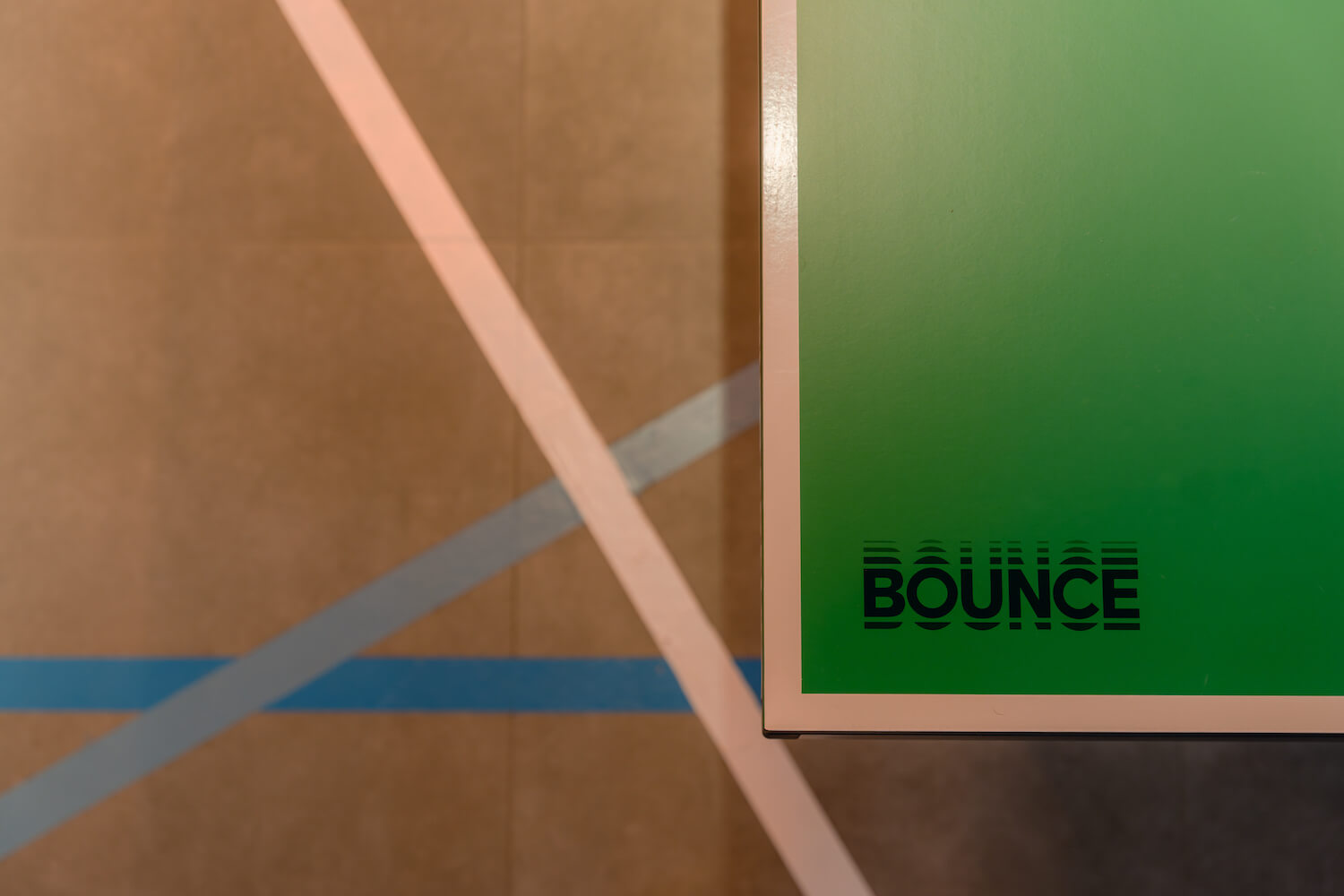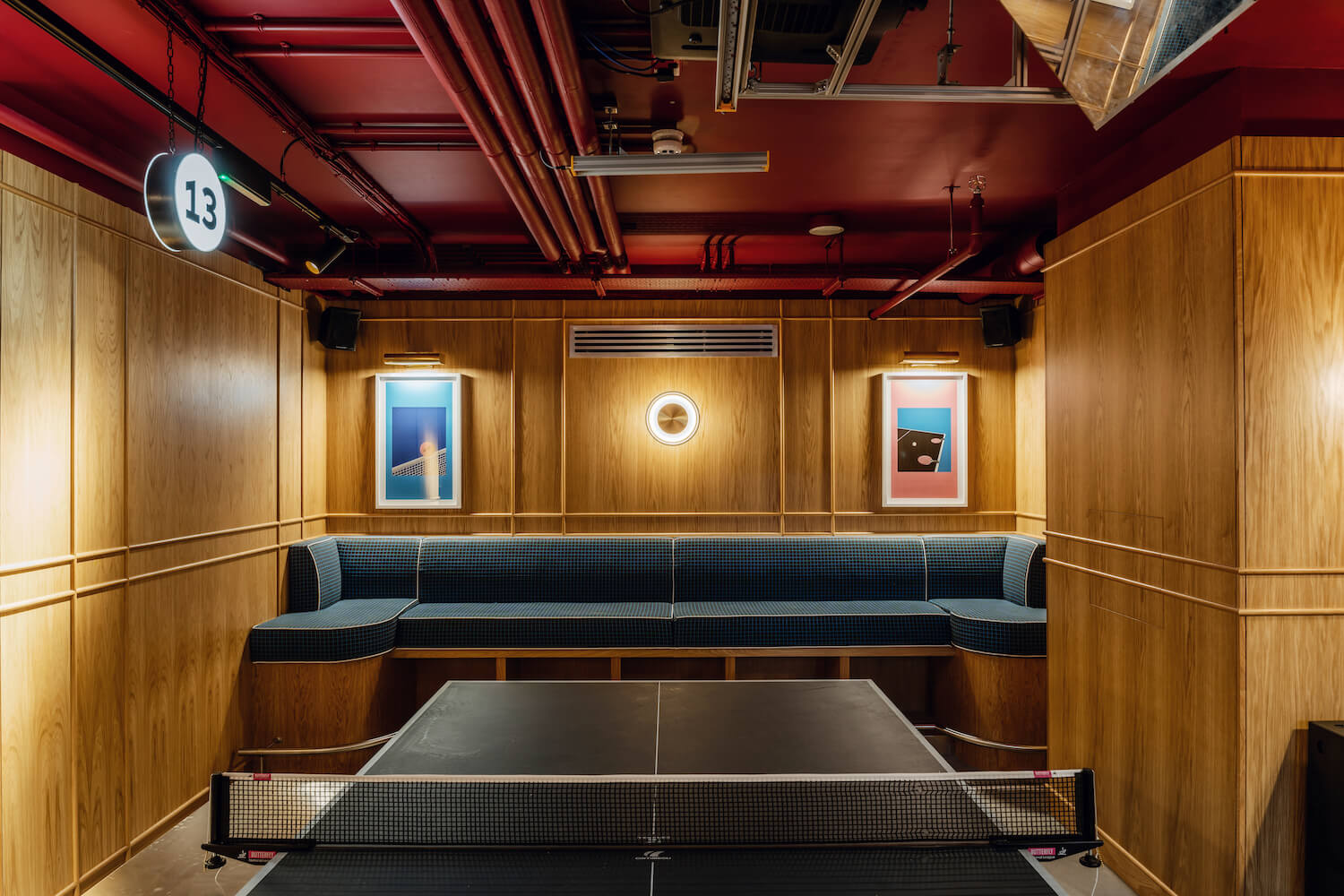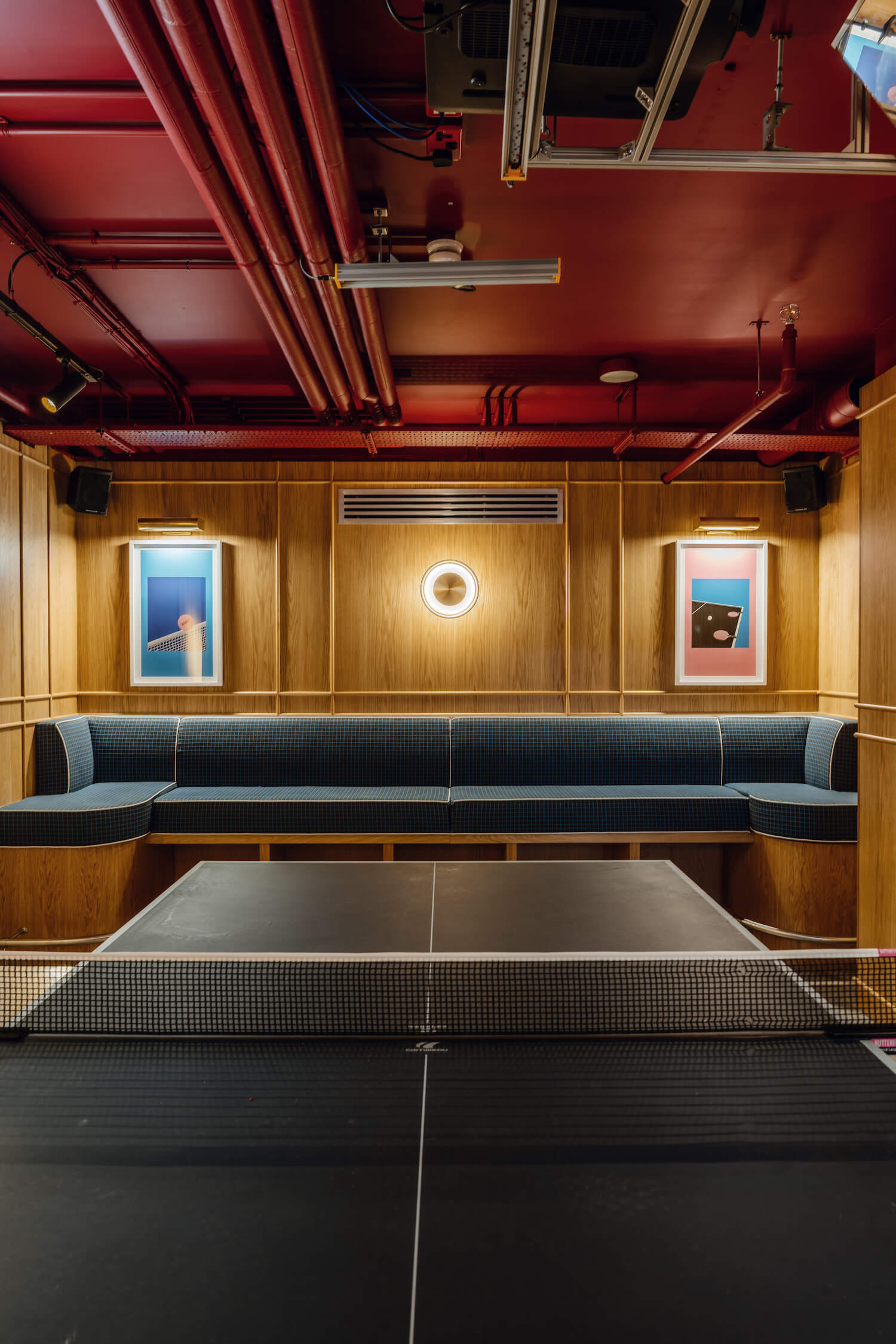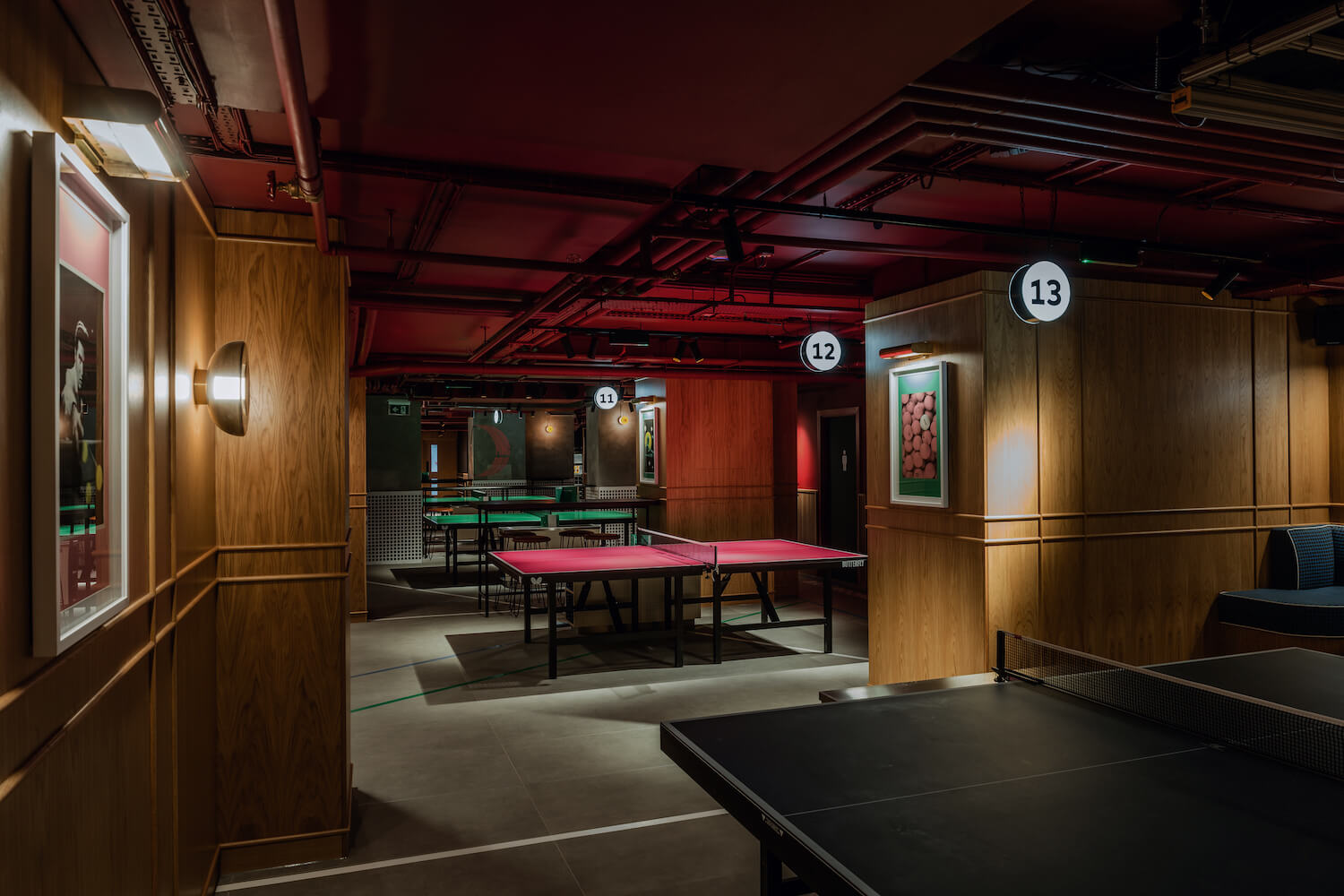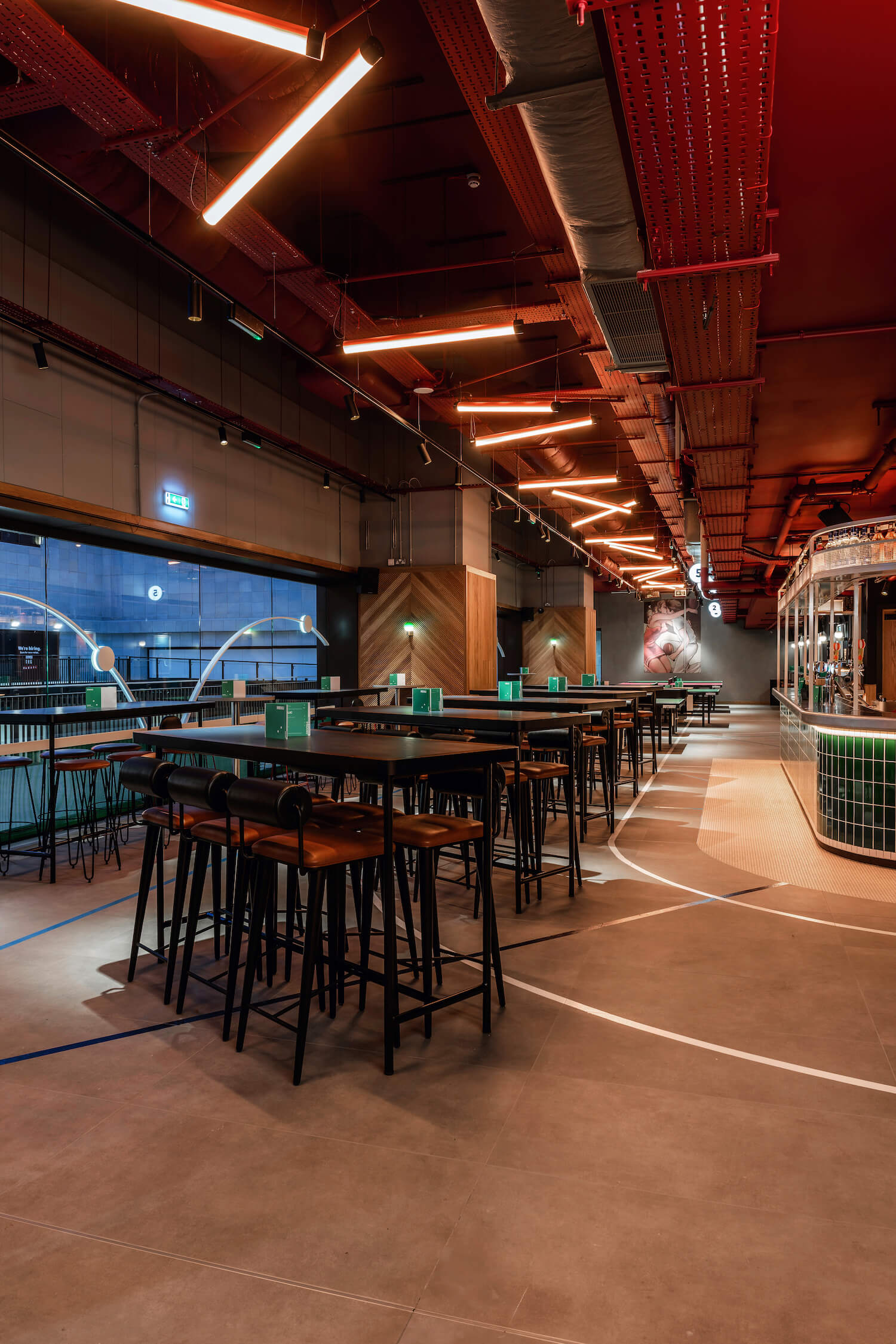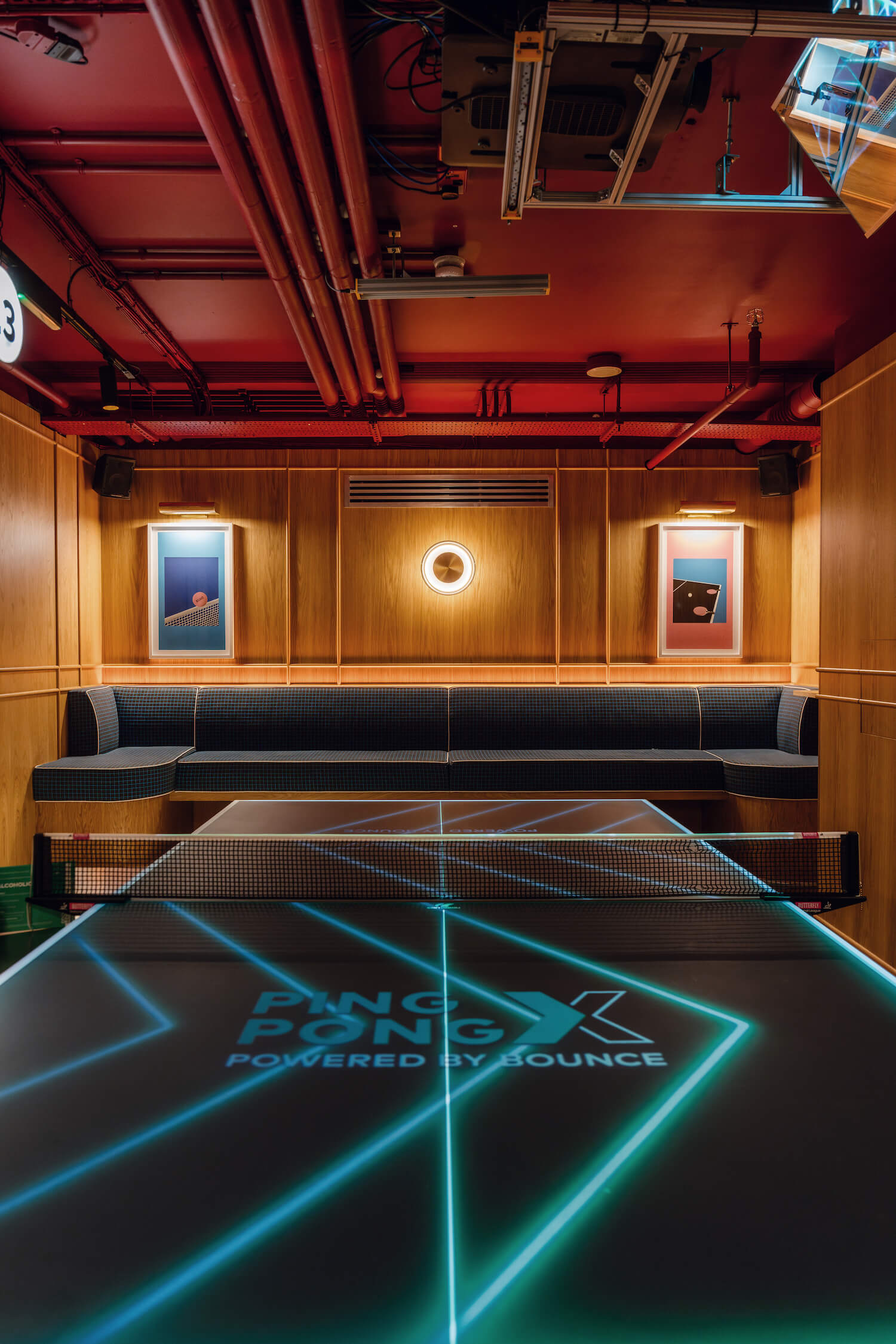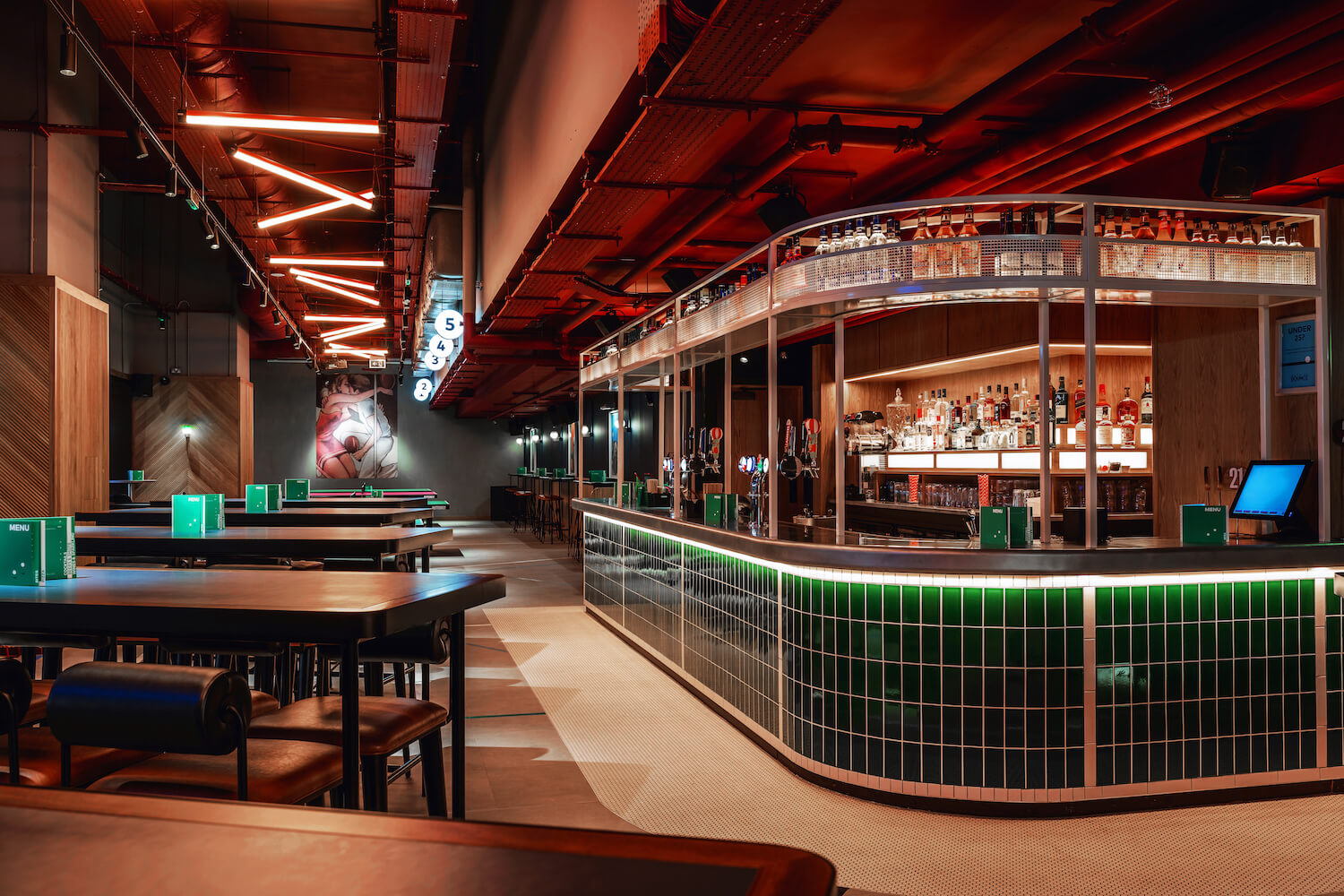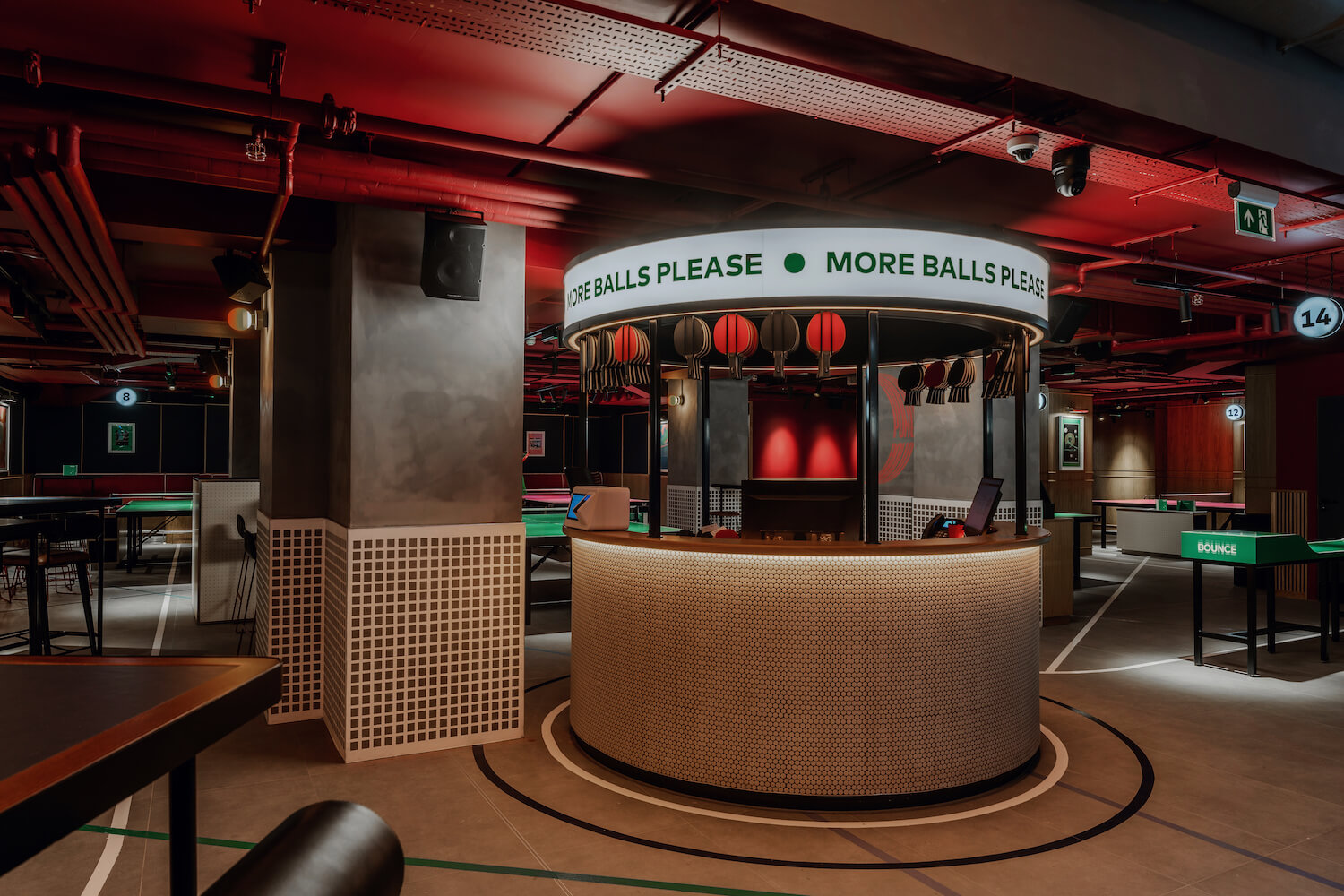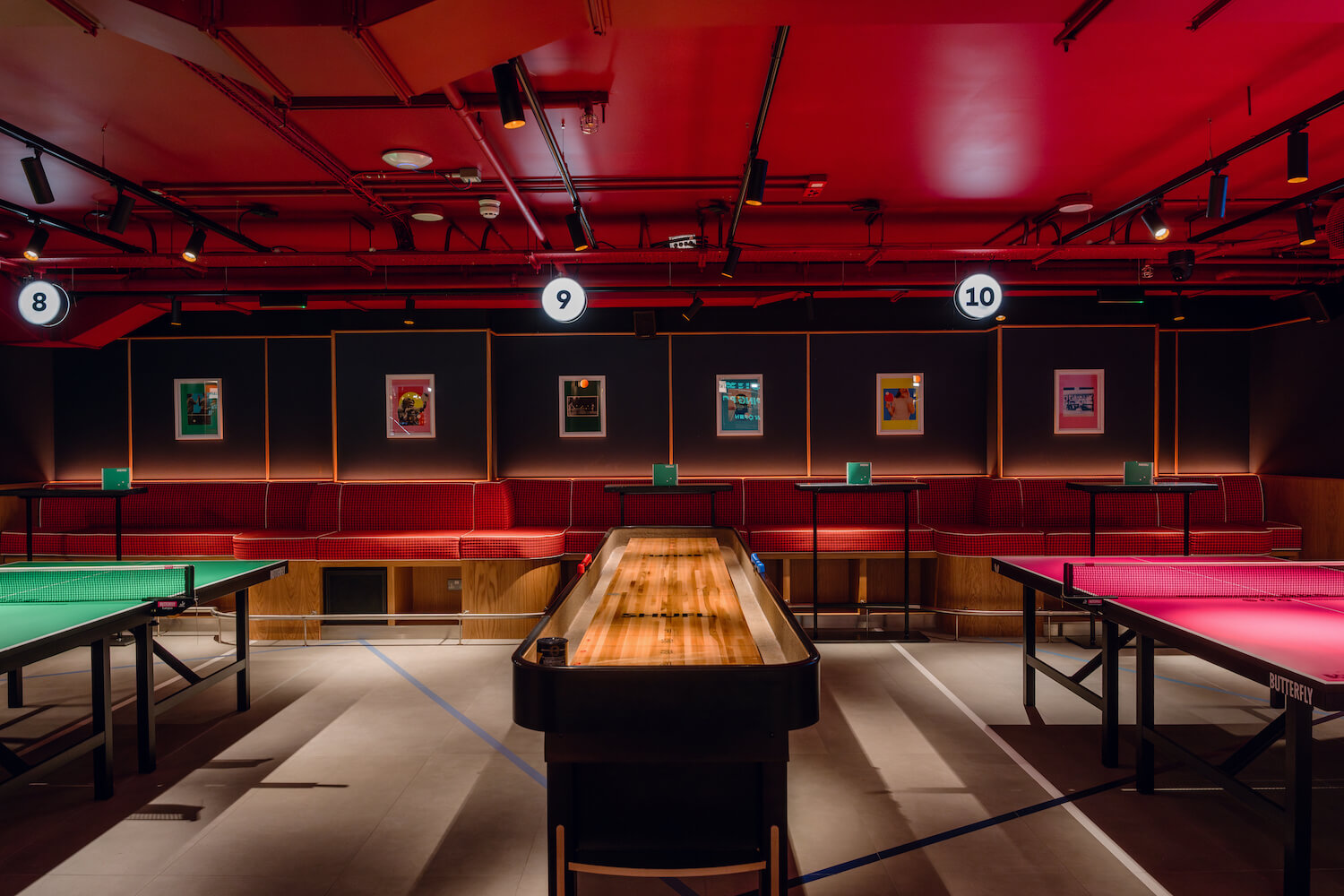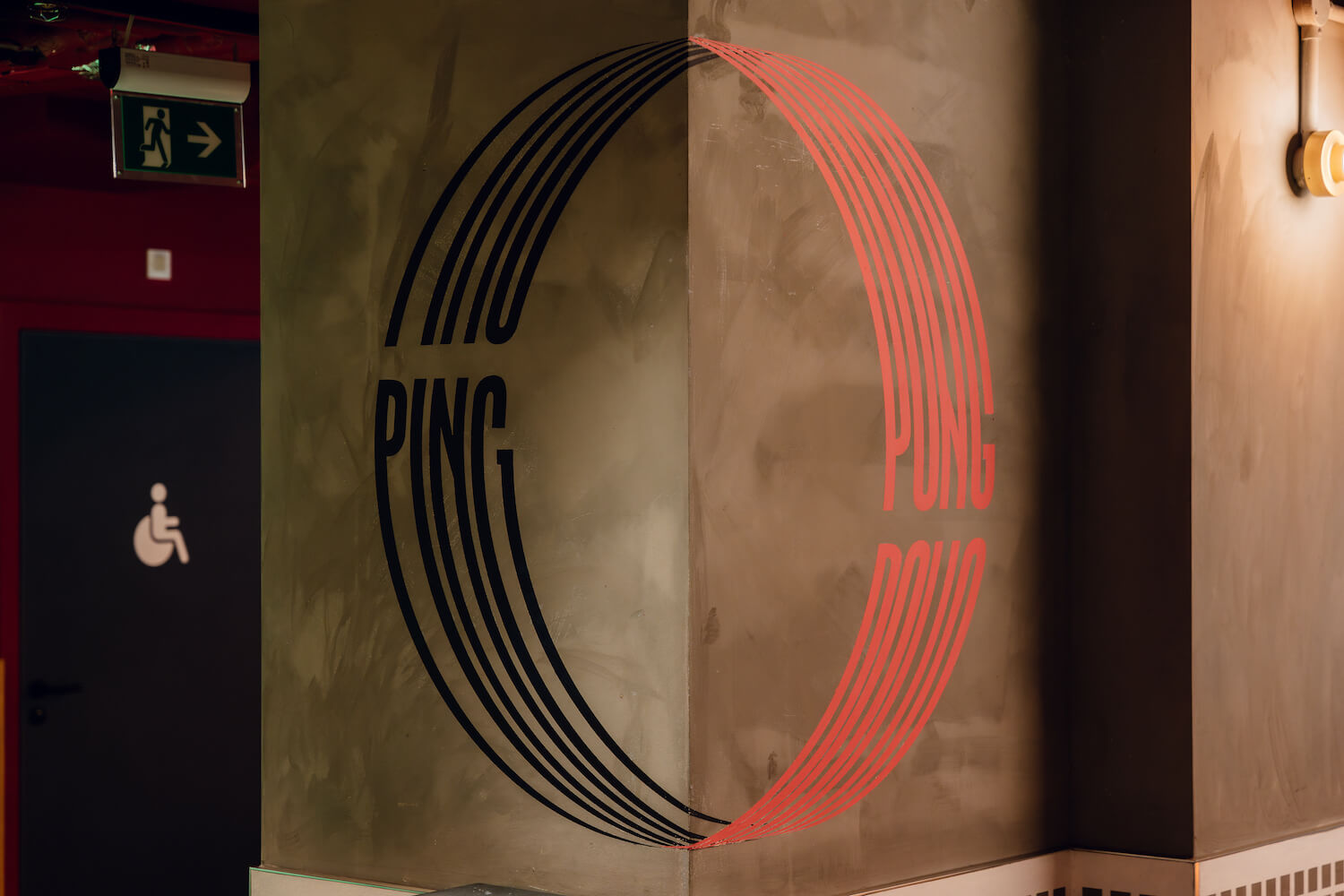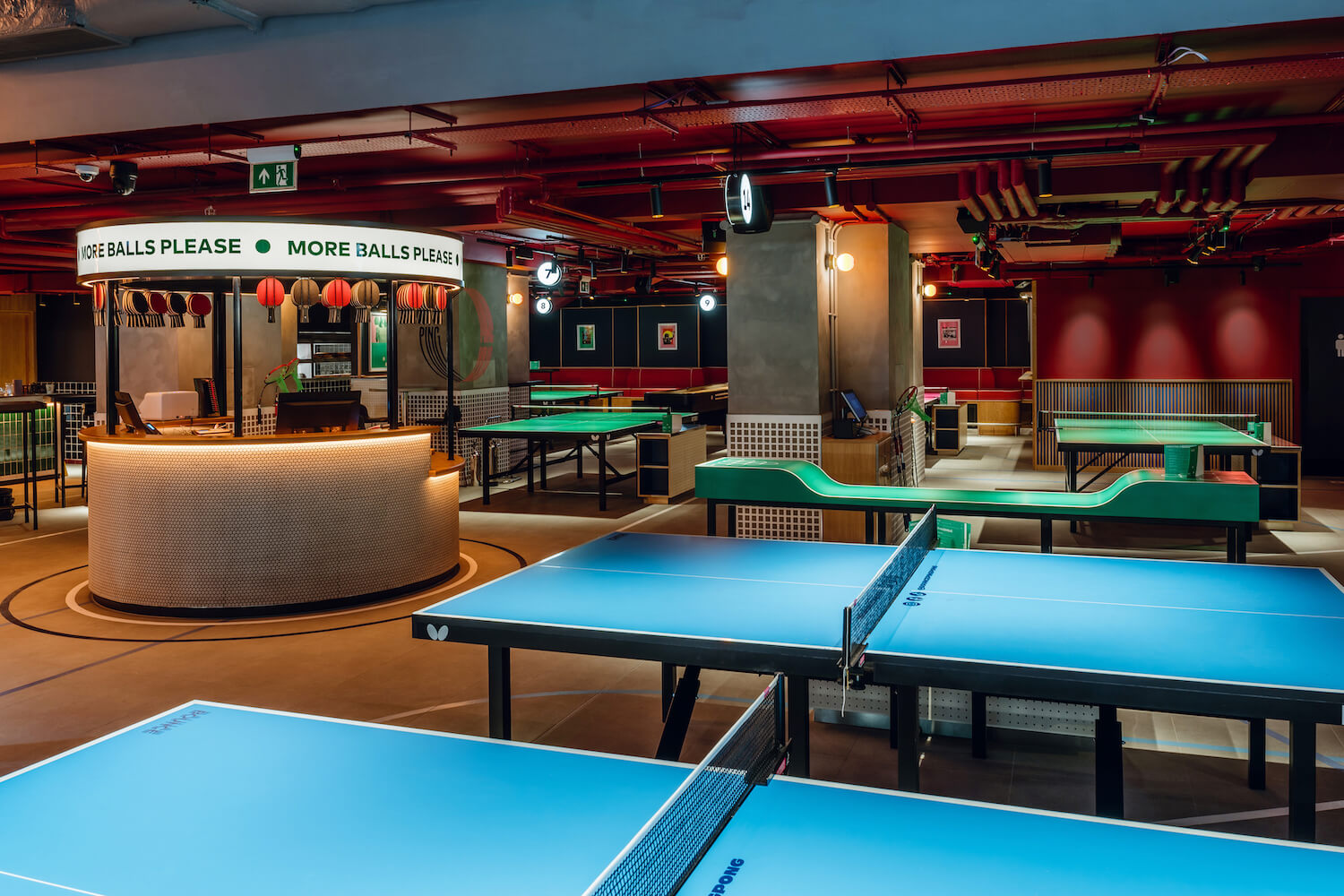 Shed is a leading, London-based international interior design, architecture and brand studio that has been designing inspirational and award-winning environments since 2000. Specialising in branded interior design, Shed has designed for many of the world's leading businesses in the hospitality, retail, food & drink, workplace and leisure sectors. Clients include Harrods, MEATliquor, Ulu Cliffhouse Bali, Level at Dubai Mall.
About State of Play Hospitality:
State of Play Hospitality was founded in London in 2012 with the launch of Bounce, the Home of Ping Pong, the first of several best in class, tech led experiential leisure concepts created by the Group. As well as operating three Bounce venues in London, State of Play launched Bounce's US sister brand AceBounce in Chicago in 2016 before co-founding and launching Puttshack in London in 2018 (subsequently spun out of the Group). State of Play also operates Flight Club under license in North America and to date it has opened six Flight Clubs in the US. The Group launched its latest immersive concept, Hijingo, the future of bingo, in London in 2021 with plans to roll out the concept internationally.
About Battersea Power Station:
Battersea Power Station is one of central London's largest, most visionary and eagerly anticipated new riverside neighbourhoods. The regeneration project is delivering a vibrant, mixed-use destination offering a community of homes, shops, restaurants, offices, culture and leisure venues, as well as 19 acres of public space, all serviced by an extension to the London Underground Northern Line.
The Grade II* listed Power Station and Electric Boulevard, a new high street for London, opened to the public on Friday 14th October, with the first tranche of shops, bars, restaurants and leisure venues welcoming visitors. Further retailers will open throughout 2023. Battersea Power Station is also home to events venues, new office space and 254 new residential apartments. The first residents moved into the Power Station in 2021.
---