The Tower Project is an amazing parametric skyscraper school project by Amr Eldreny from department of architecture at Mansoura University, Egypt.
Project description by the architect:
The idea is to make a landmark so i used light to provide me that, I want to make the tower visually attractive and the form designed to insure the usage of light.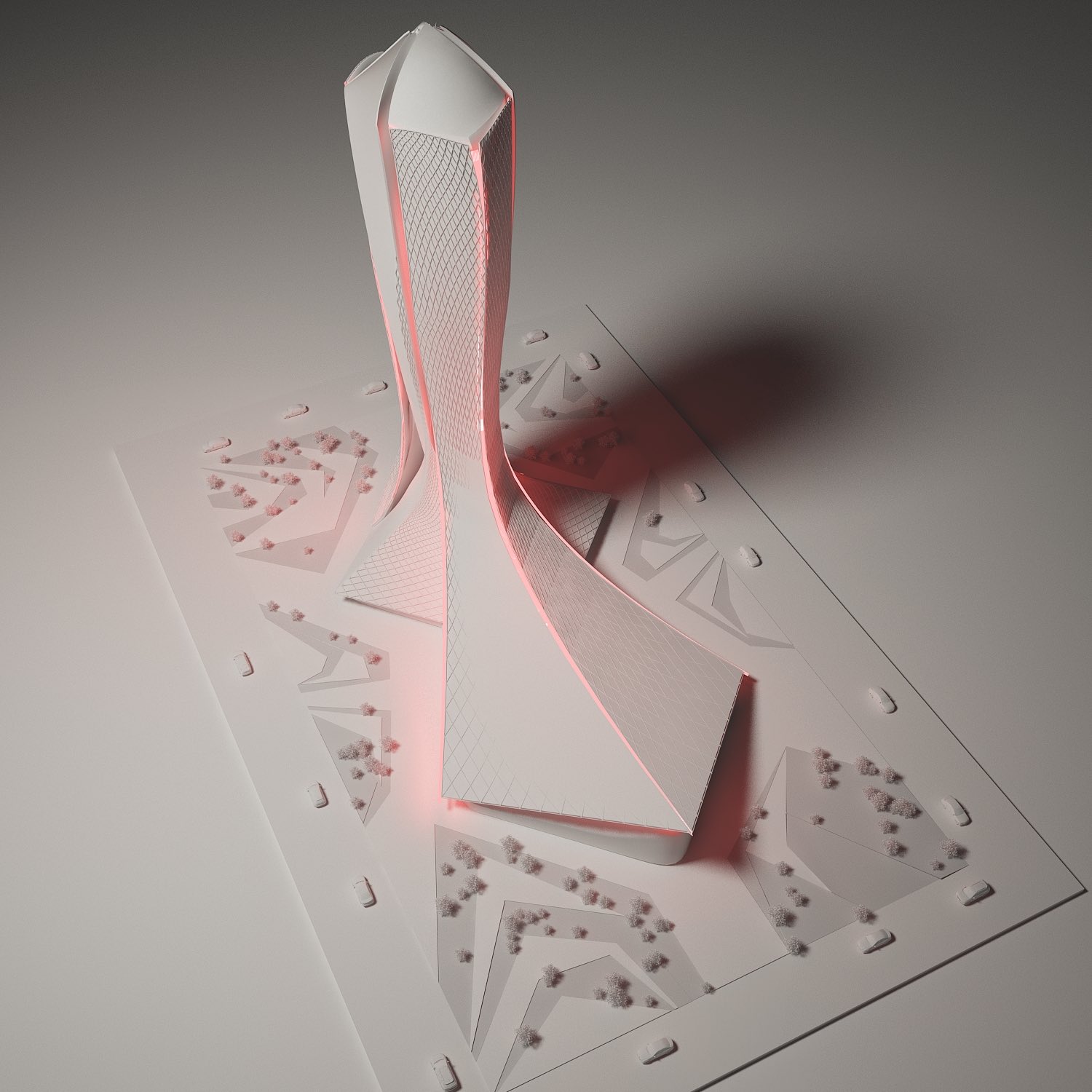 image © Amr Eldreny
The double-skin facade permits to exhaust hot air from the interior in summer, while in winter it decreases the heat loose of the building, so it keeps it warm.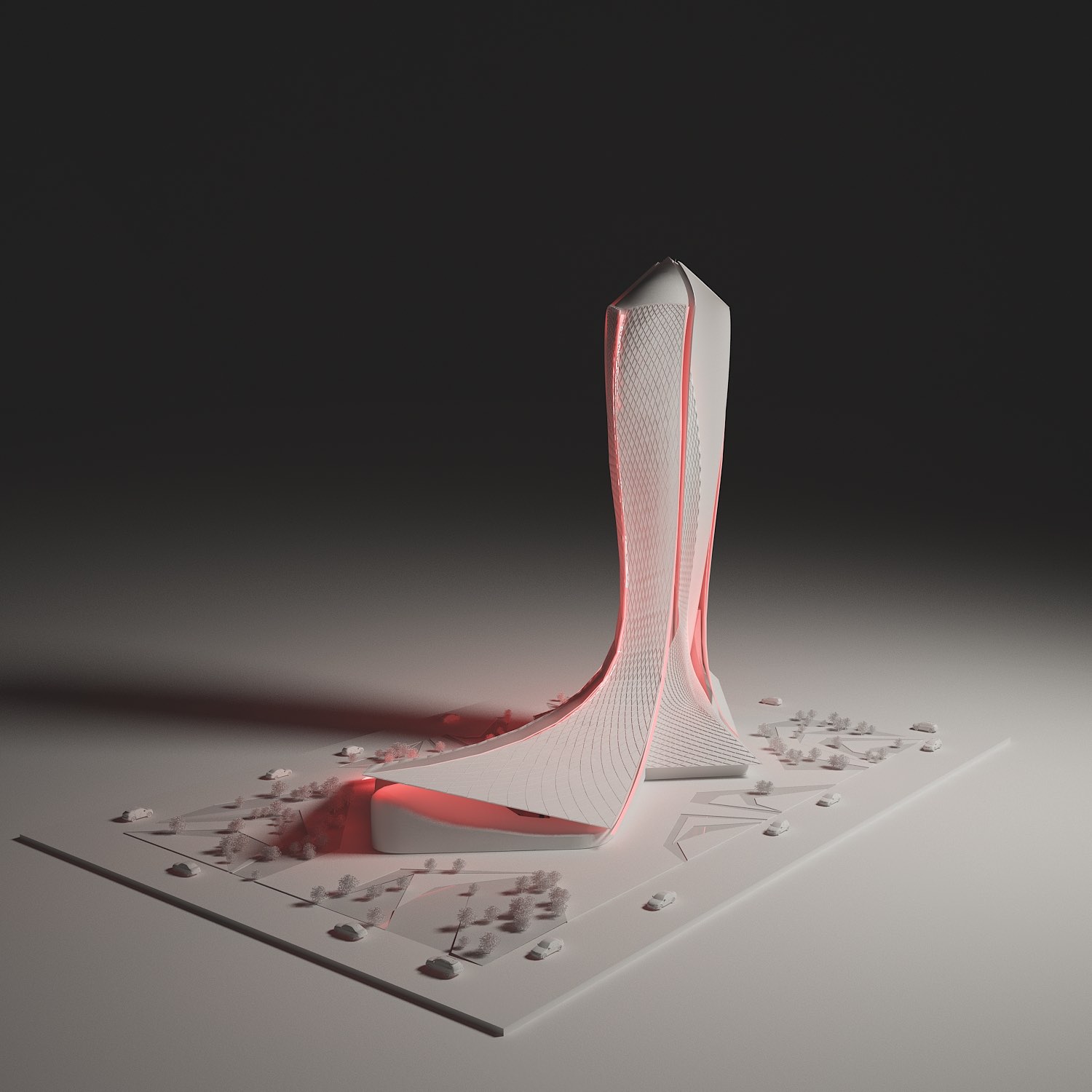 image © Amr Eldreny
The facade limits solar radiation and heat gain while still providing daylight and view.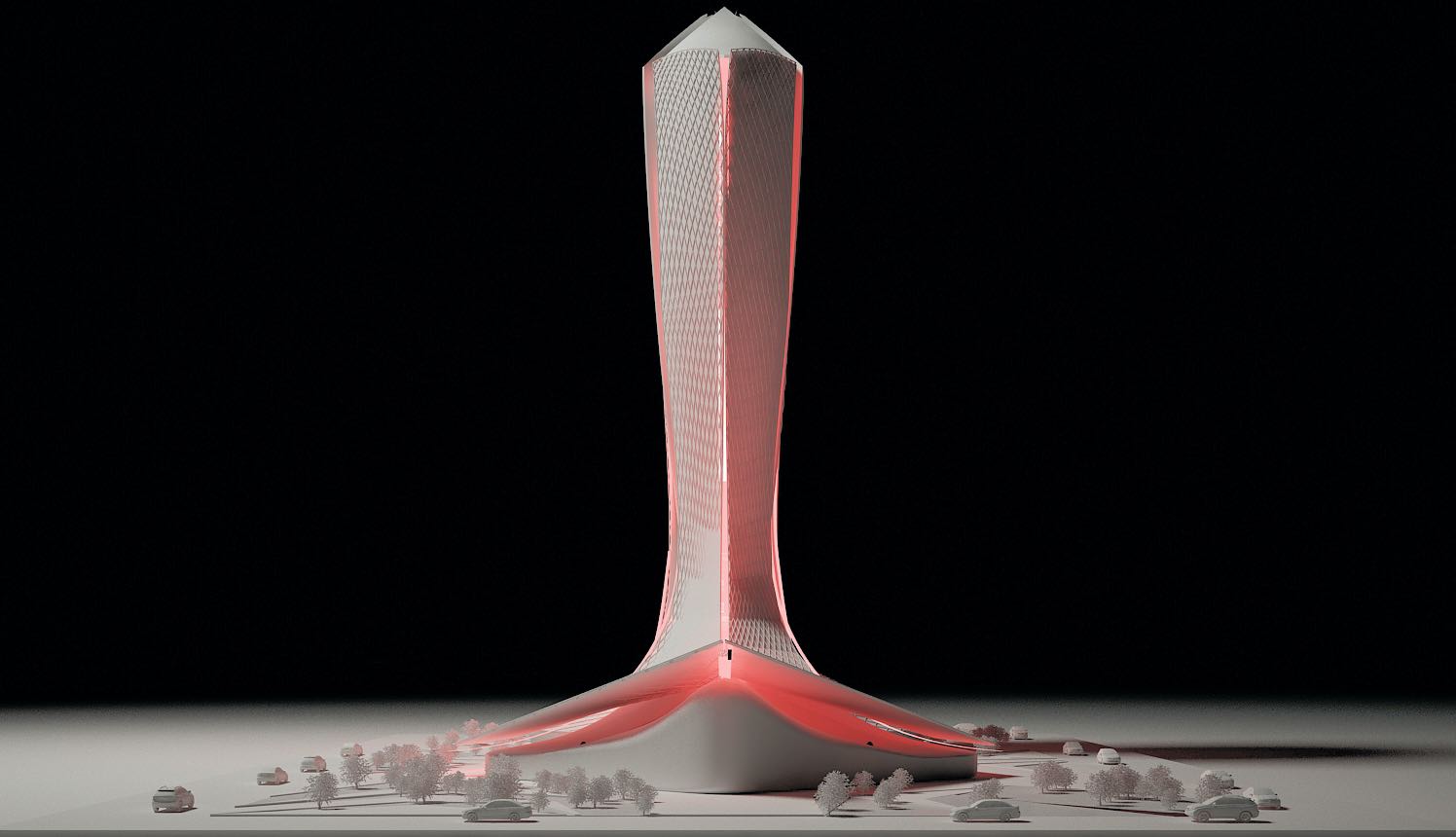 image © Amr Eldreny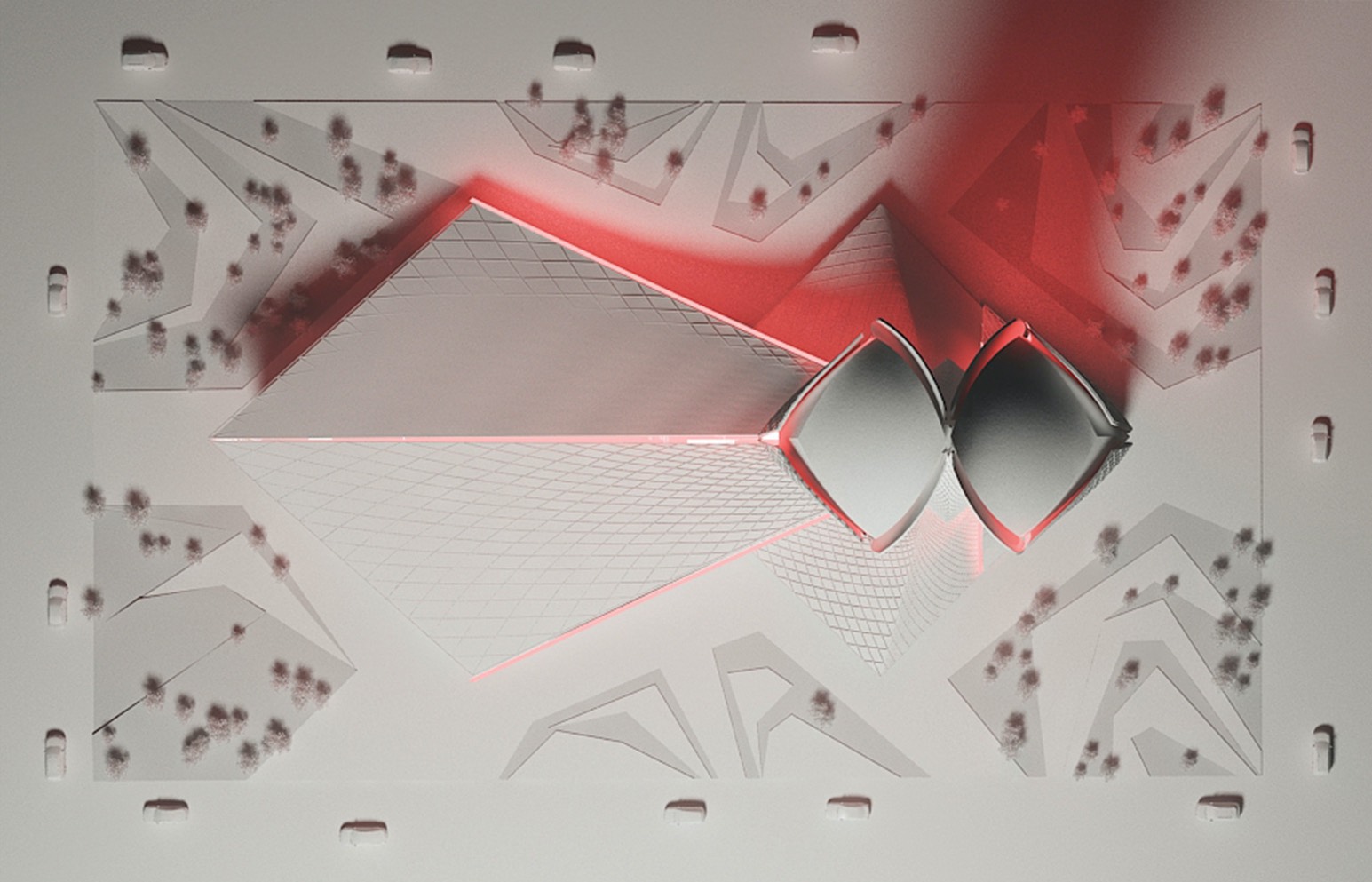 image © Amr Eldreny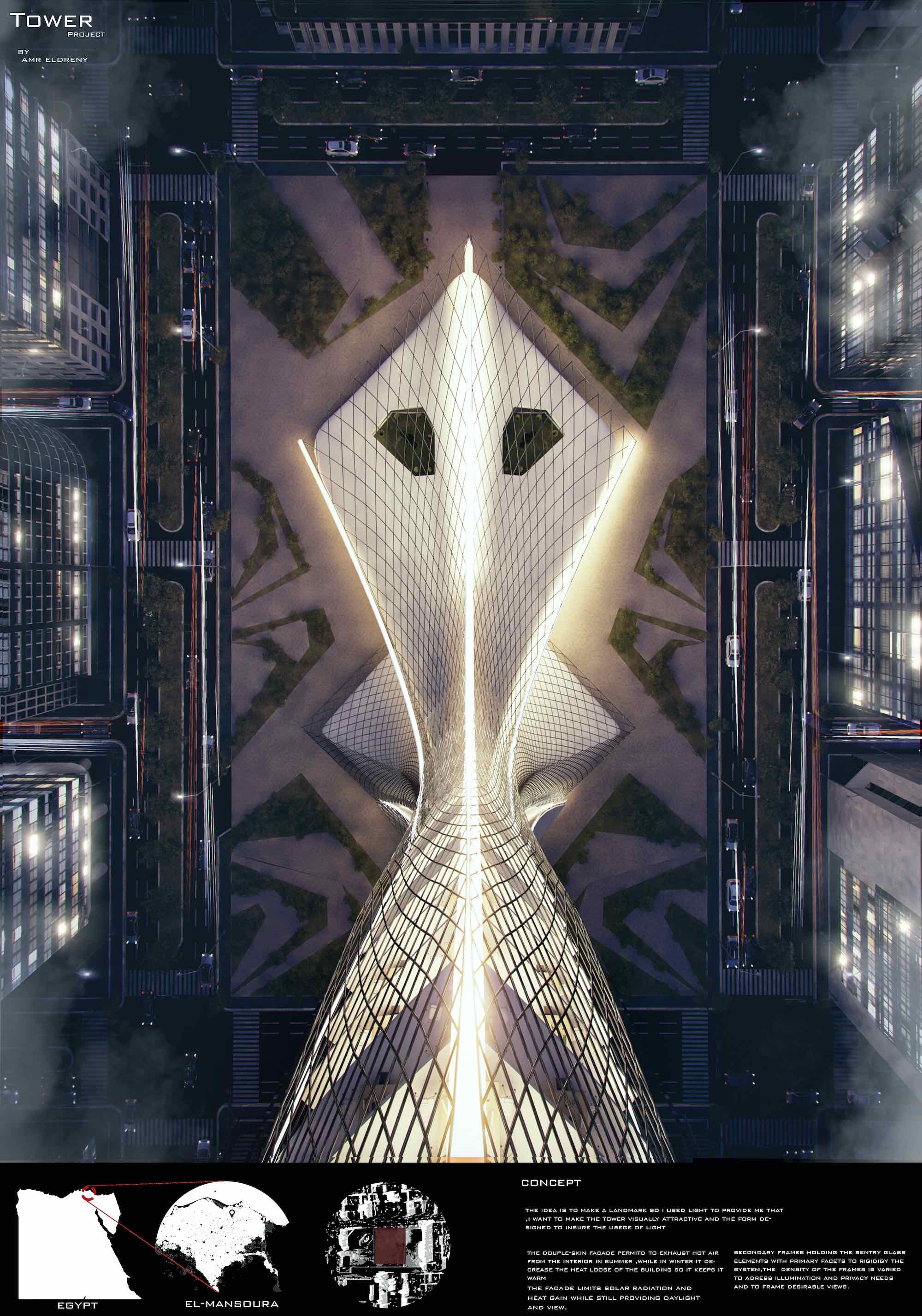 image © Amr Eldreny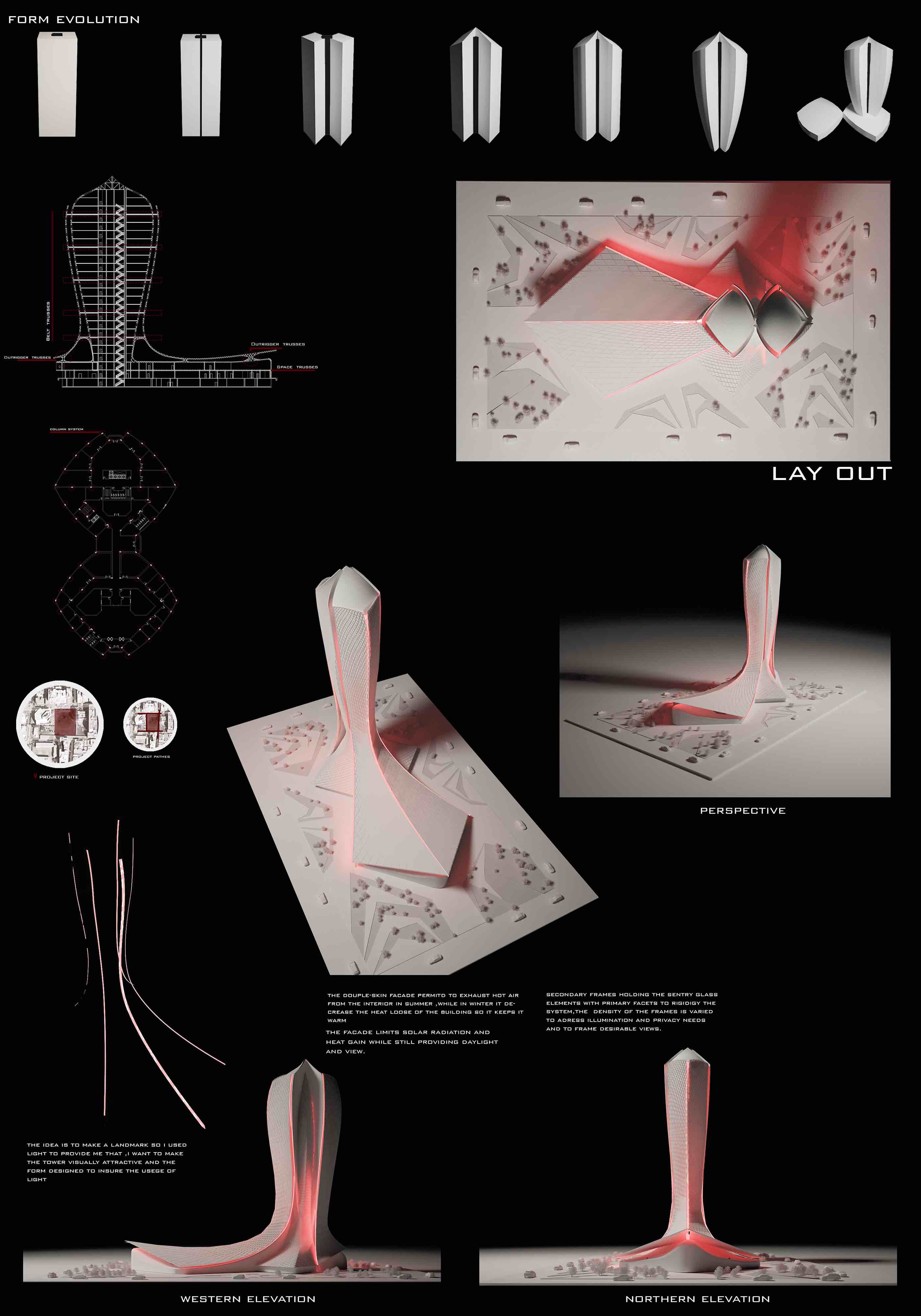 image © Amr Eldreny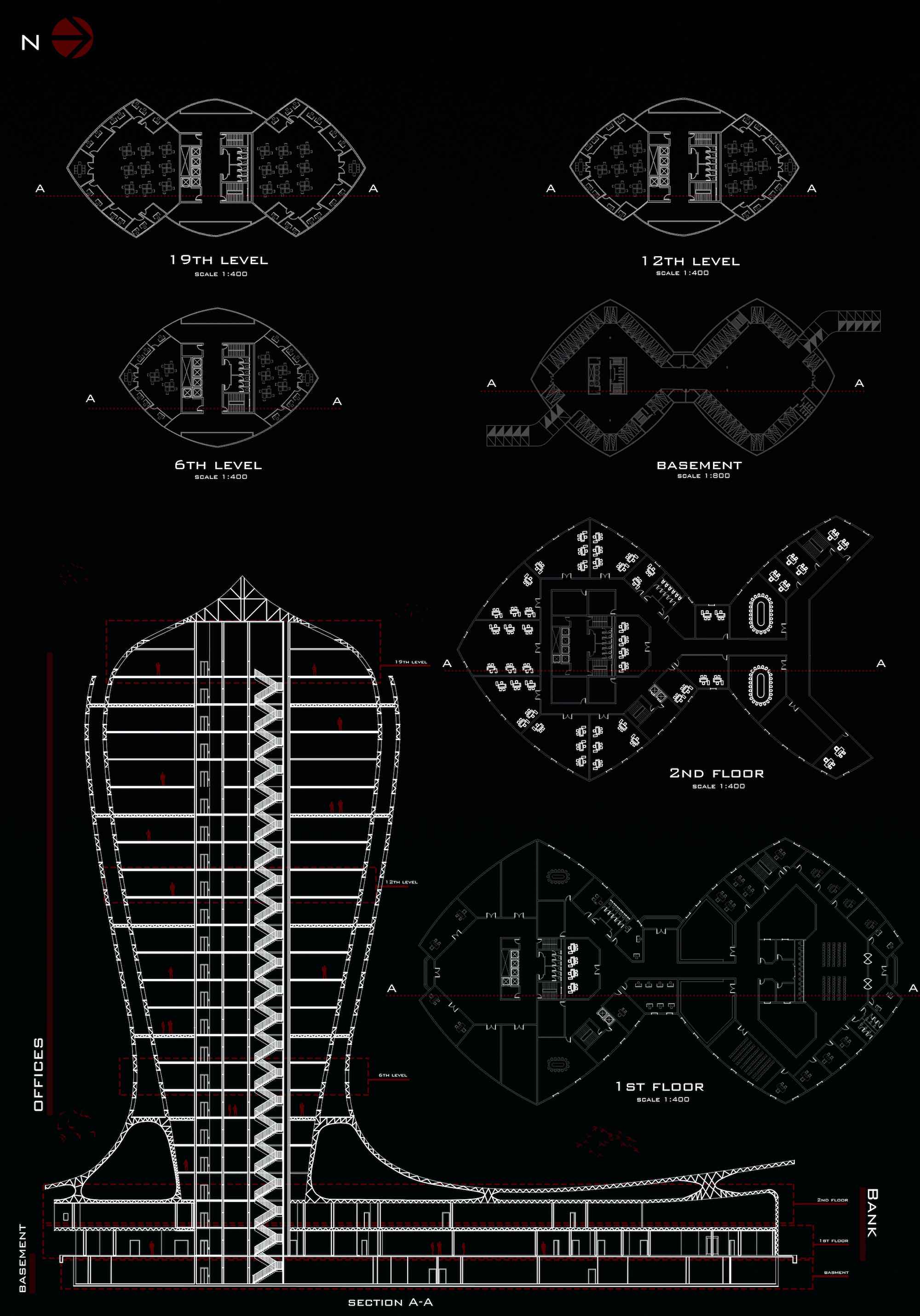 image © Amr Eldreny
---
Architect: Amr Eldreny
Univeristy: Mansoura University, Egypt
Tools uded: Autodesk 3ds Max, Vray, Autodesk AutoCAD, Adobe Photoshop
---