Plus One Architects: Create a clear space, with a logical orientation. Use natural and believable materials. Draw on the history of the main building of the baths. The new Spa building in Třeboň needed all of that, but above all the active involvement of the architects. We were invited to join the project of the new spa building as interior architects, but gradually we managed to convince the investor to change the design, open up the layout, simplify it, and change the facade where it was possible. The design had to respect the existing column system of the building. The new layout thus tries to weave between the columns and create space for saunas, steam, and subsequent relaxation.

The lobby draws visitors into the bowels of the building at the intersection of various operations, including the building's connection to the existing spa. Through the changing rooms, the visitor reaches the first treatments in the form of steam and the Knaipp walkway. There are also several massage rooms on the ground floor with built-in woodwork made of spruce bio-wood. The second floor offers several types of saunas, steam, light-filled relaxation rooms overlooking the forest, and also a small private spa for rent. Heradesign ceilings in different colours and with different suspension systems run through the entire building, among other things providing acoustic comfort.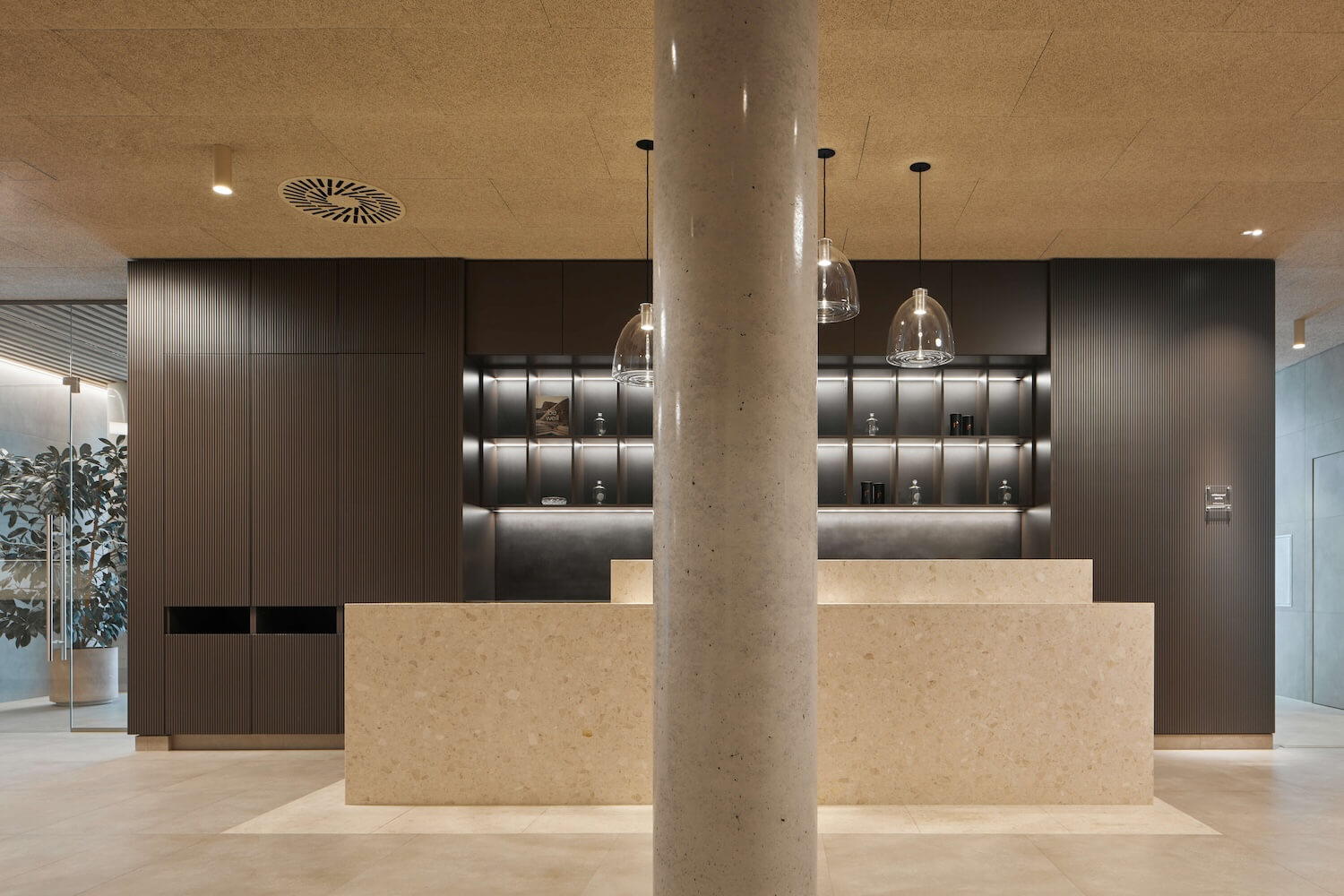 The new extension of the Spa Aurora in Třeboň was a great challenge and an attempt to continue the quality of the spa complex from the 1970s. We are therefore continuing with locally placed crushed stone, light-coloured tiles, and wooden cladding. All this is complemented by concrete elements in the form of washbasins or ice machines.

The lights are materially linked to the glass partitions and railings, contrasting with the wood and thin curtains to complete the interconnection between the natural saunas and the fragile history of the baths. The interior is complemented by original paintings, created specifically for the spa, which complete the overall atmosphere of tranquility and relaxation.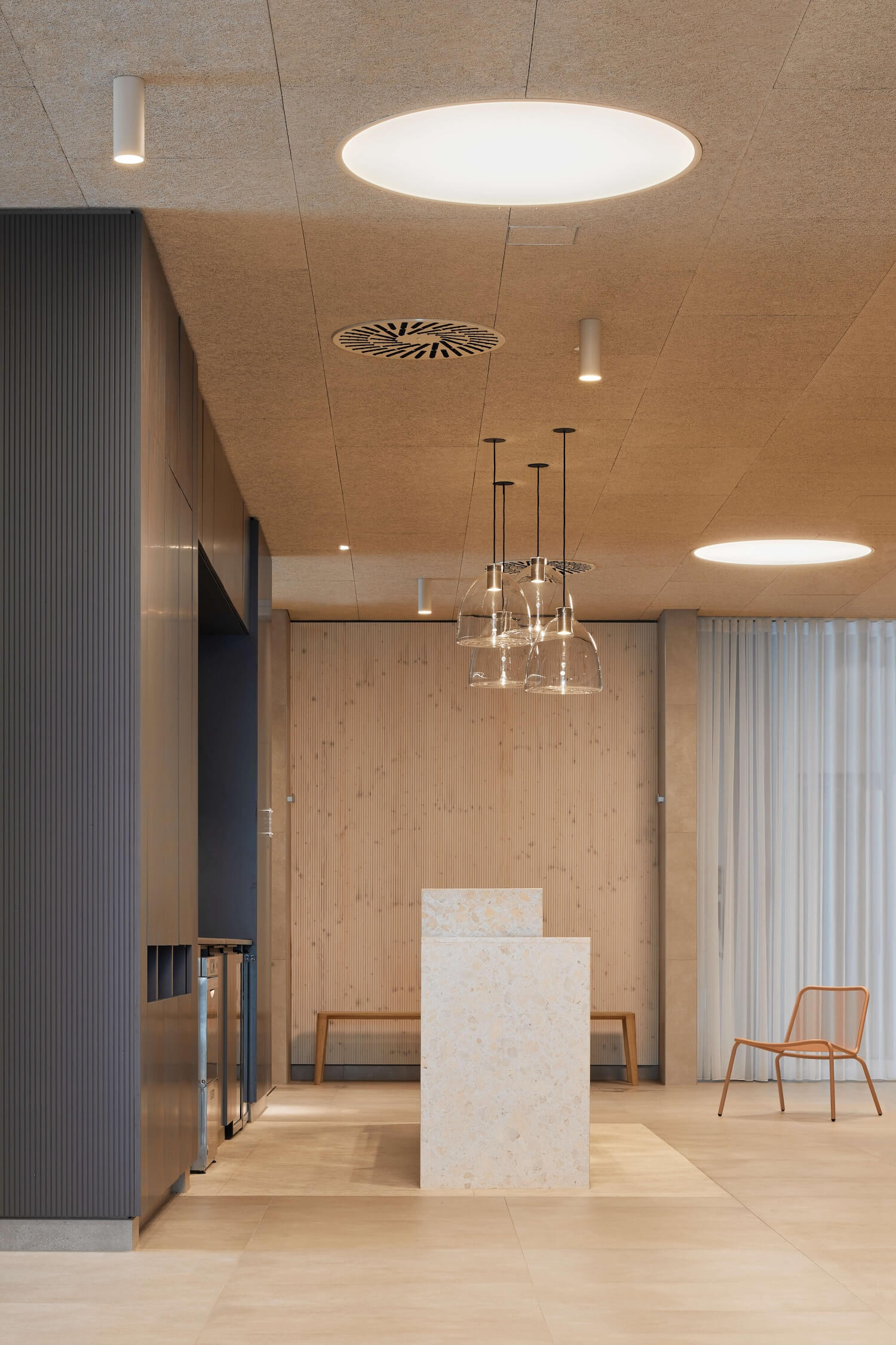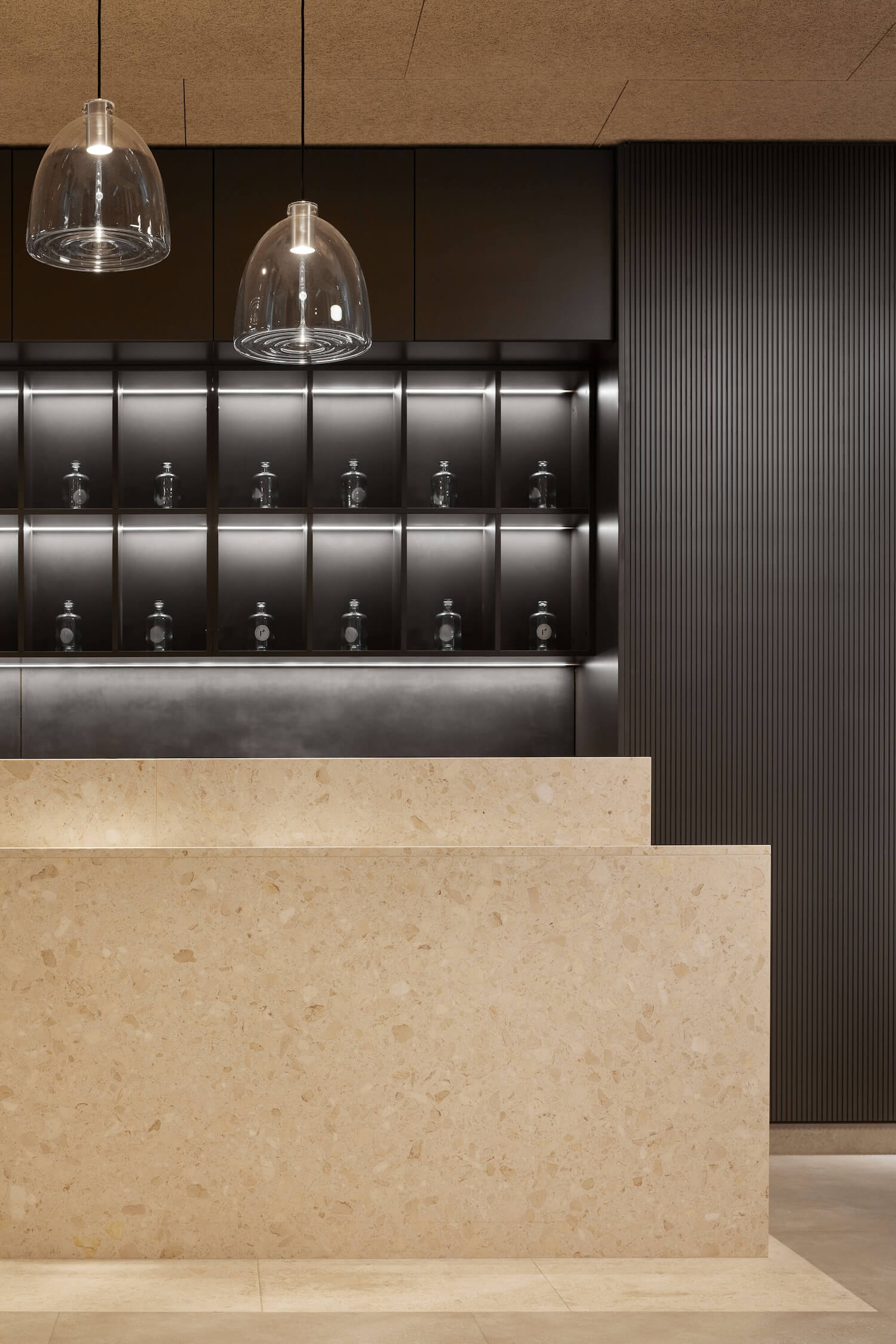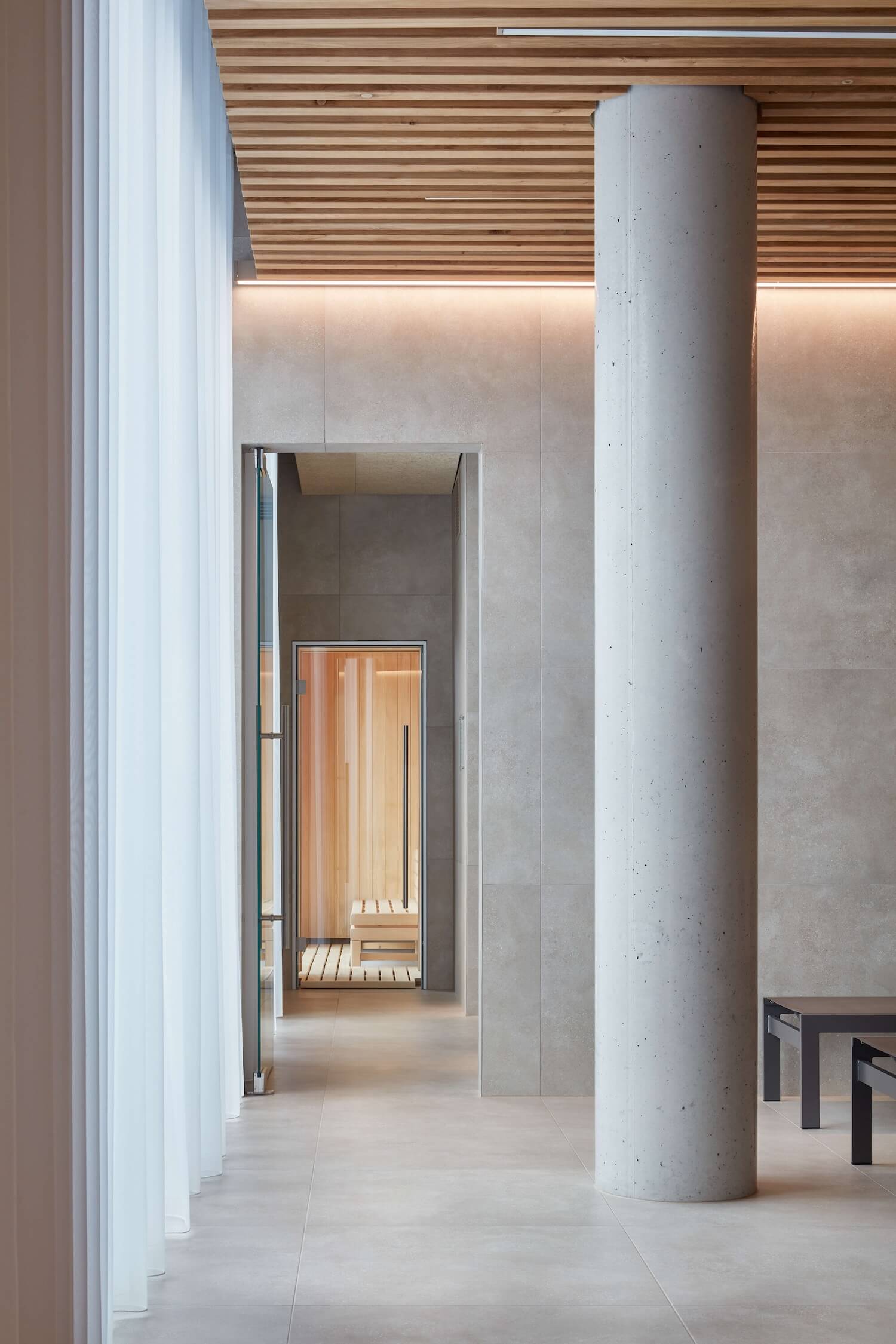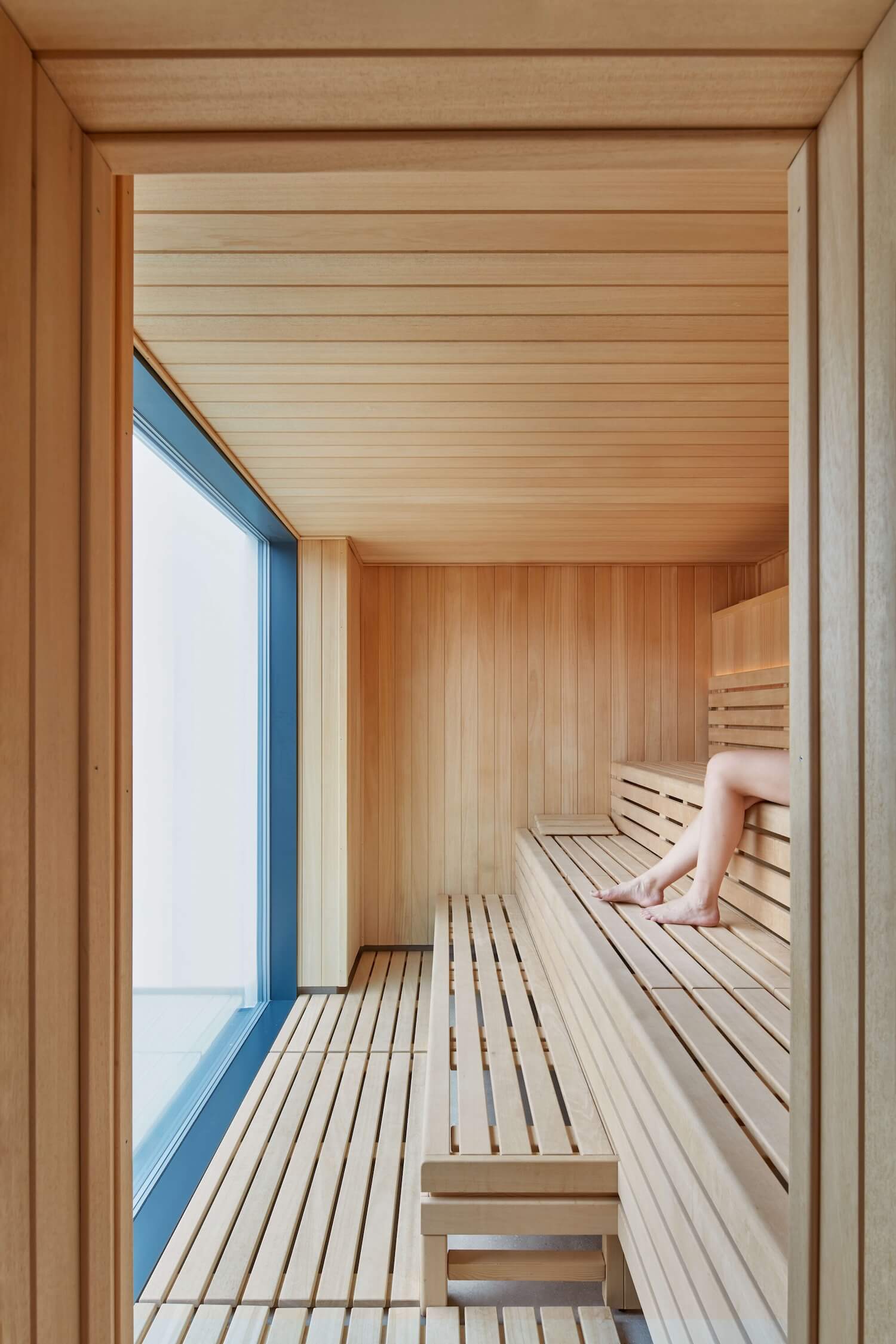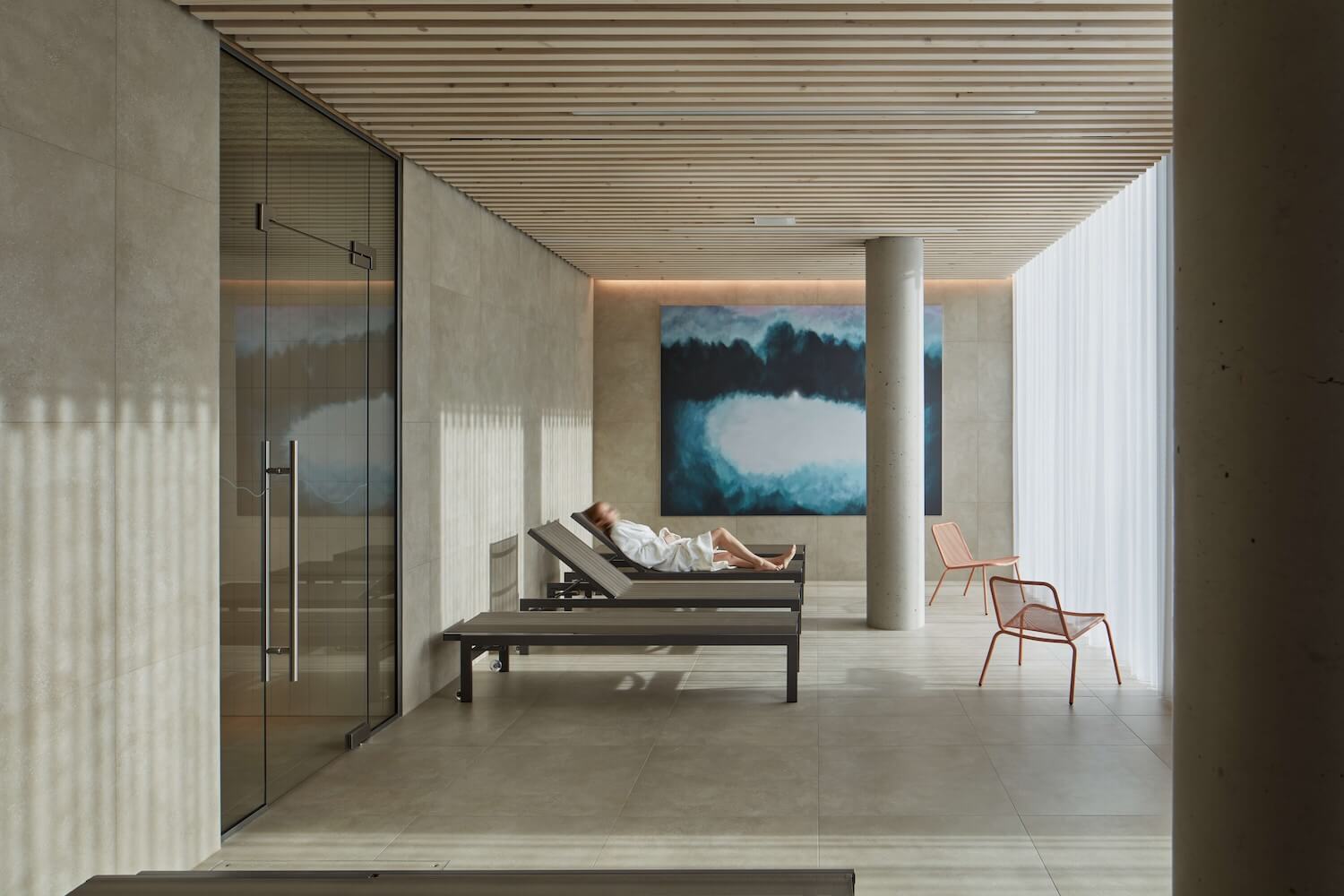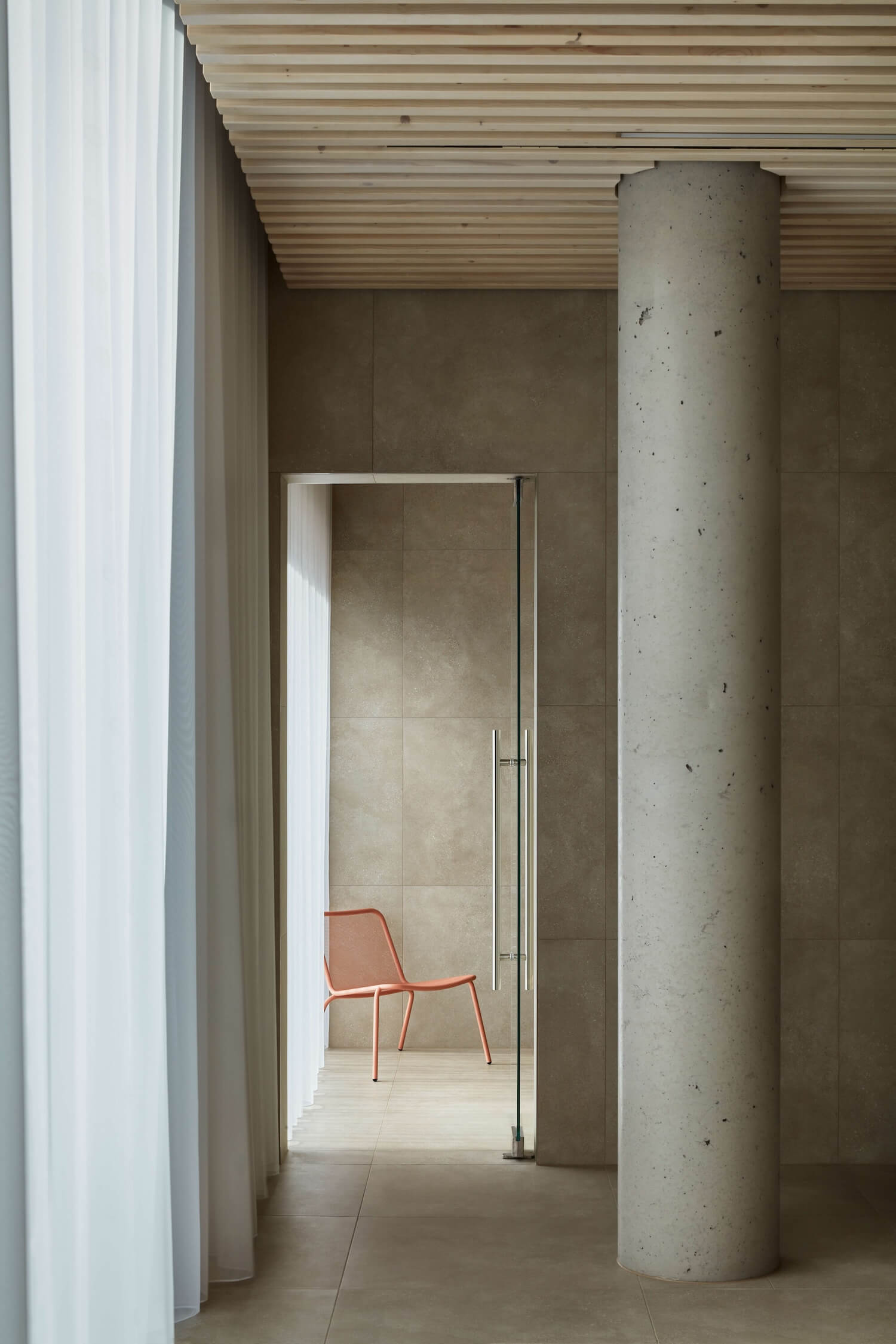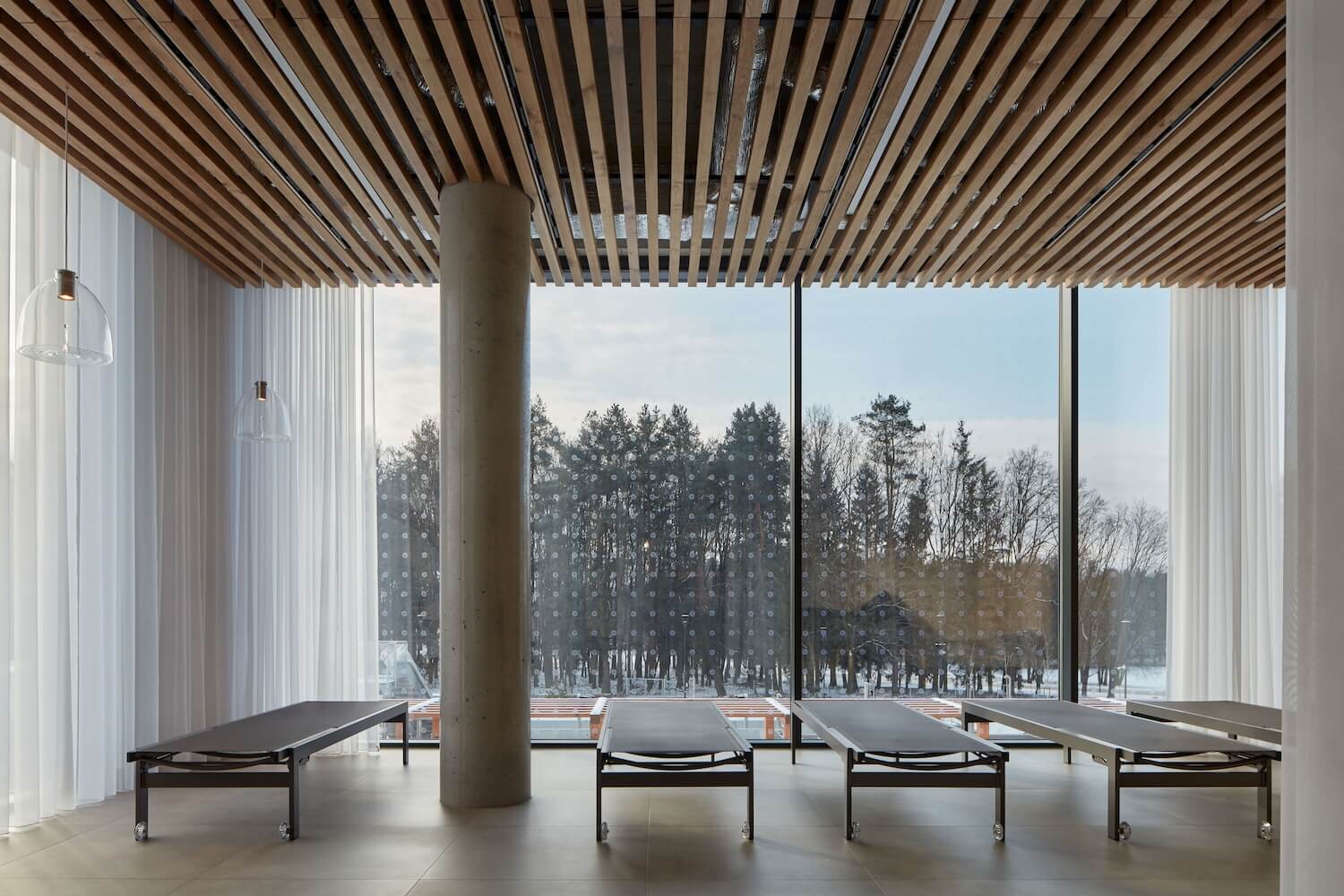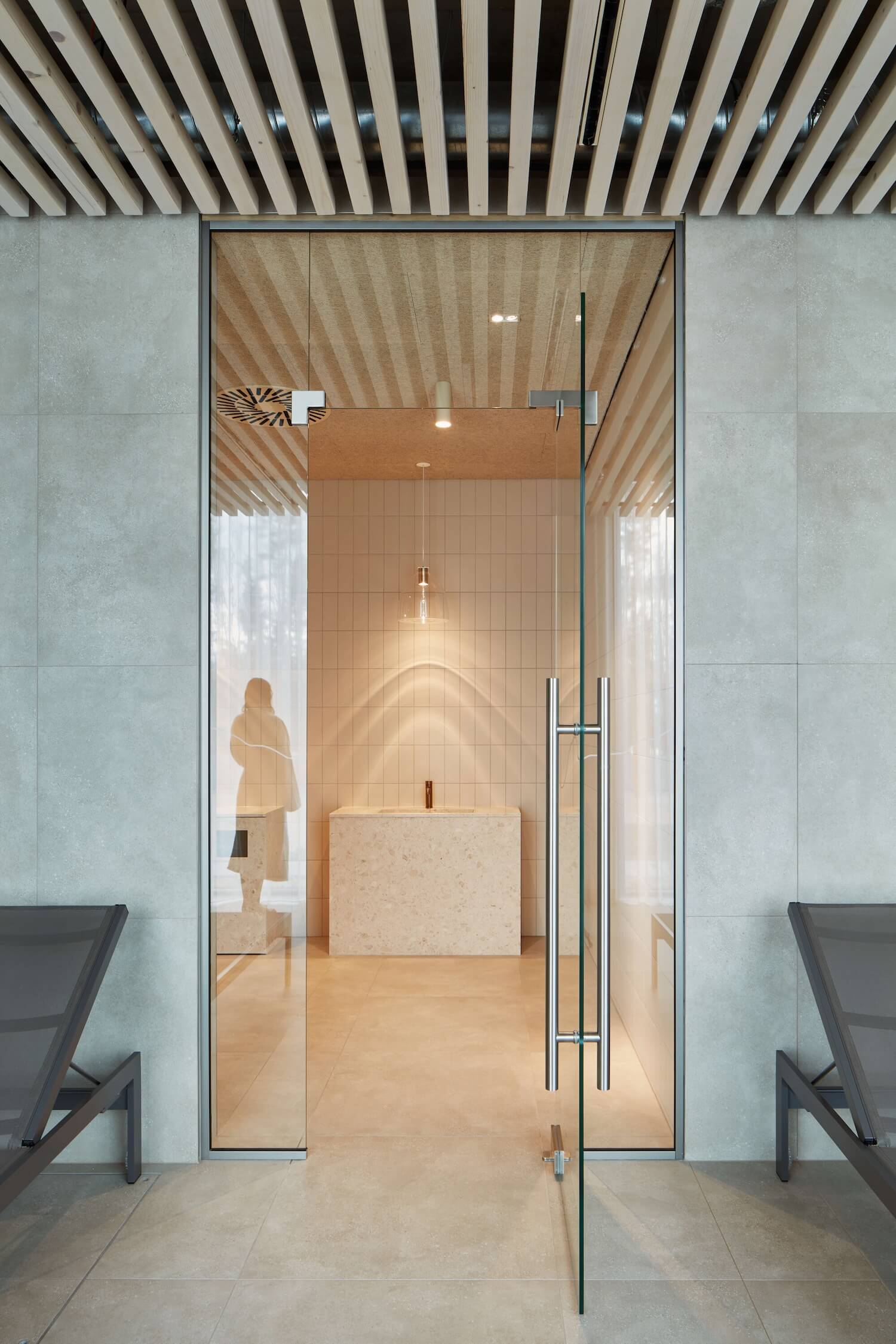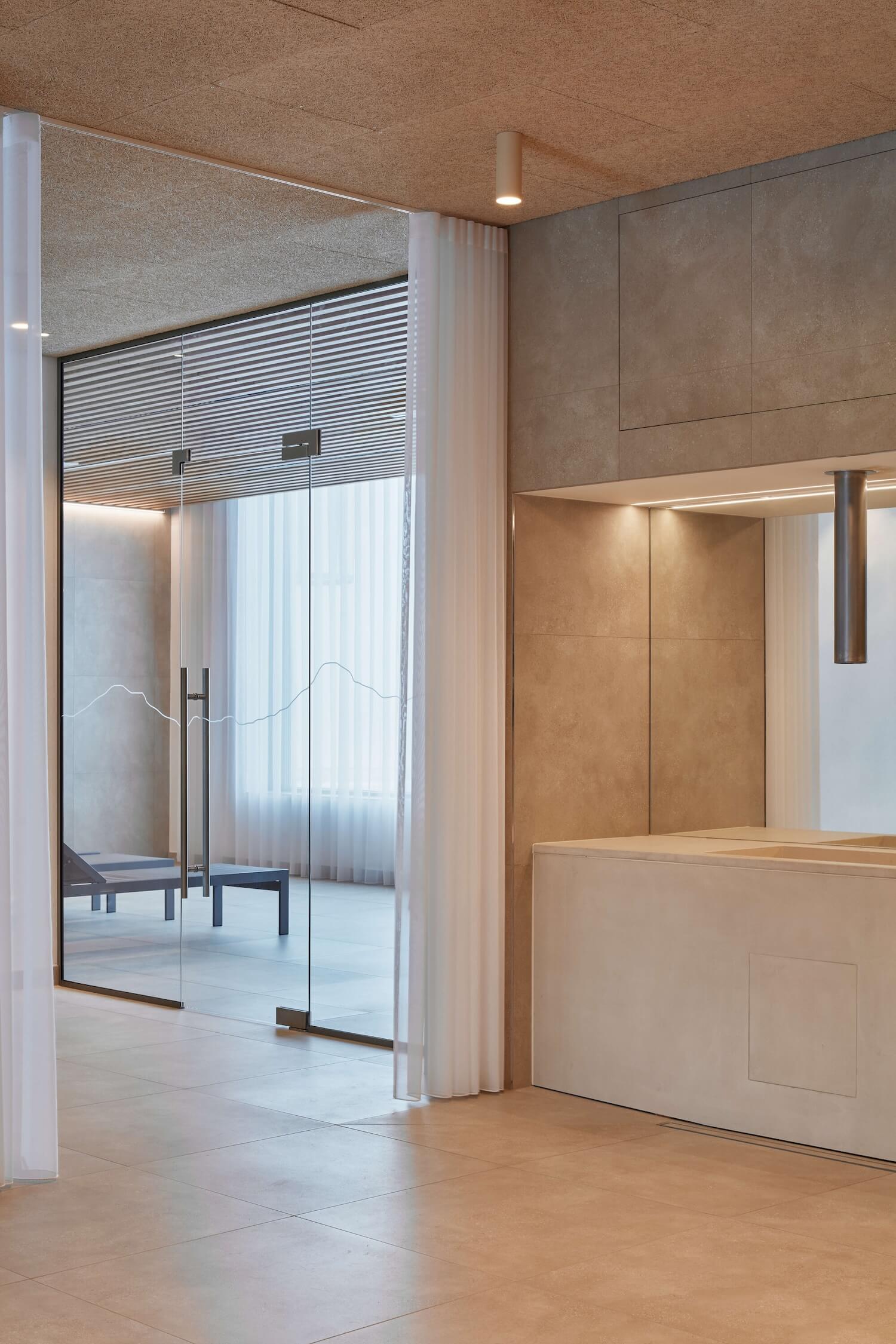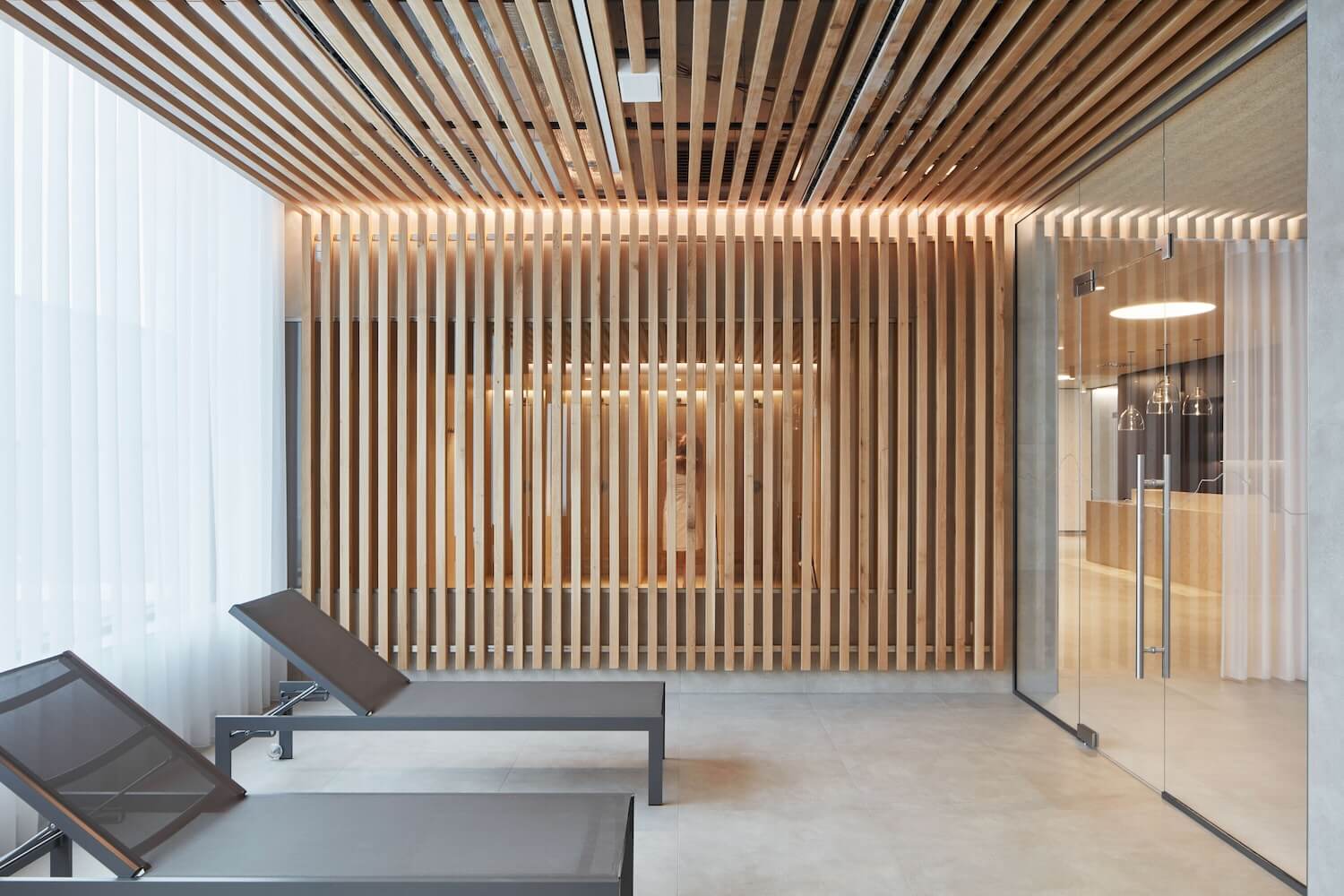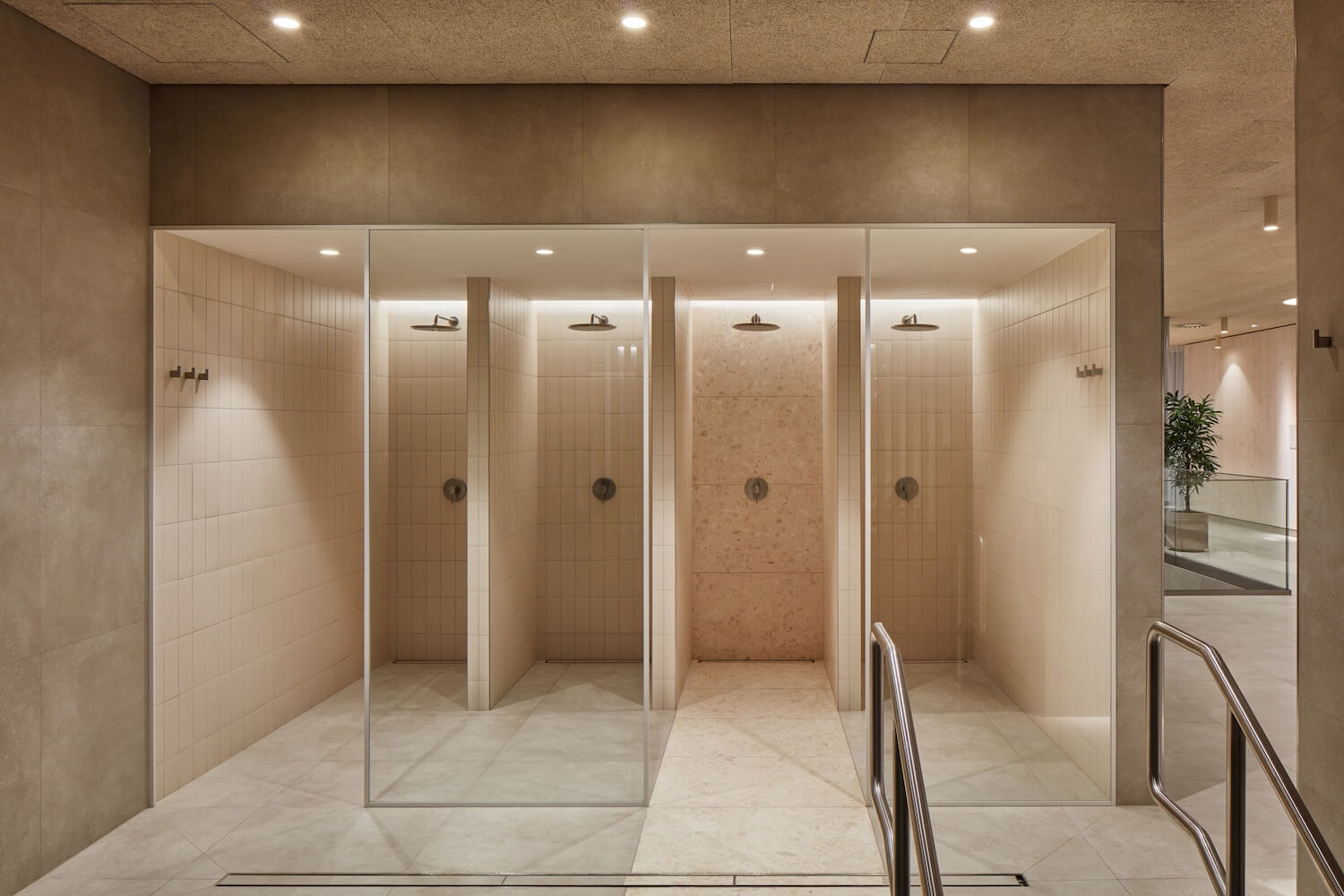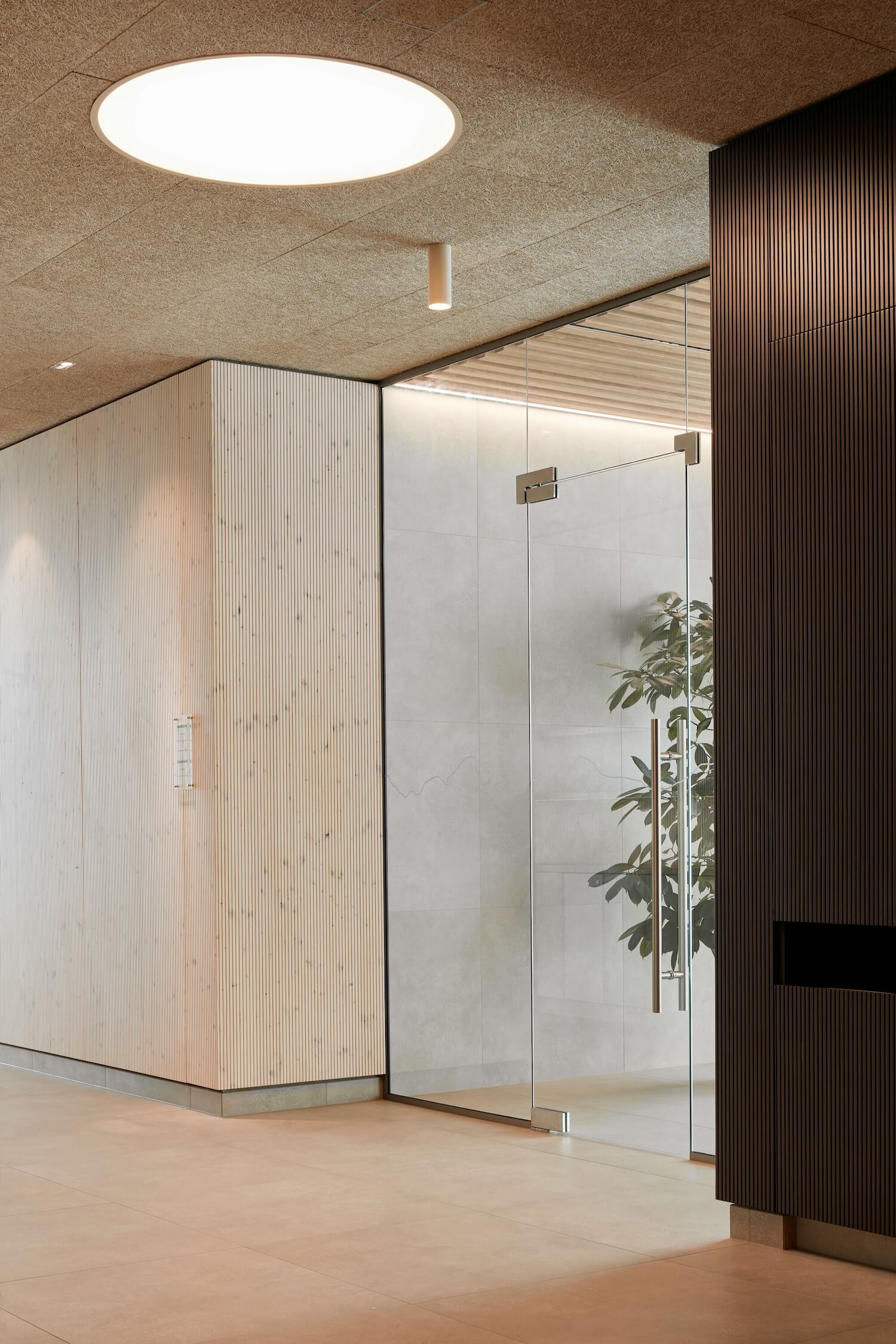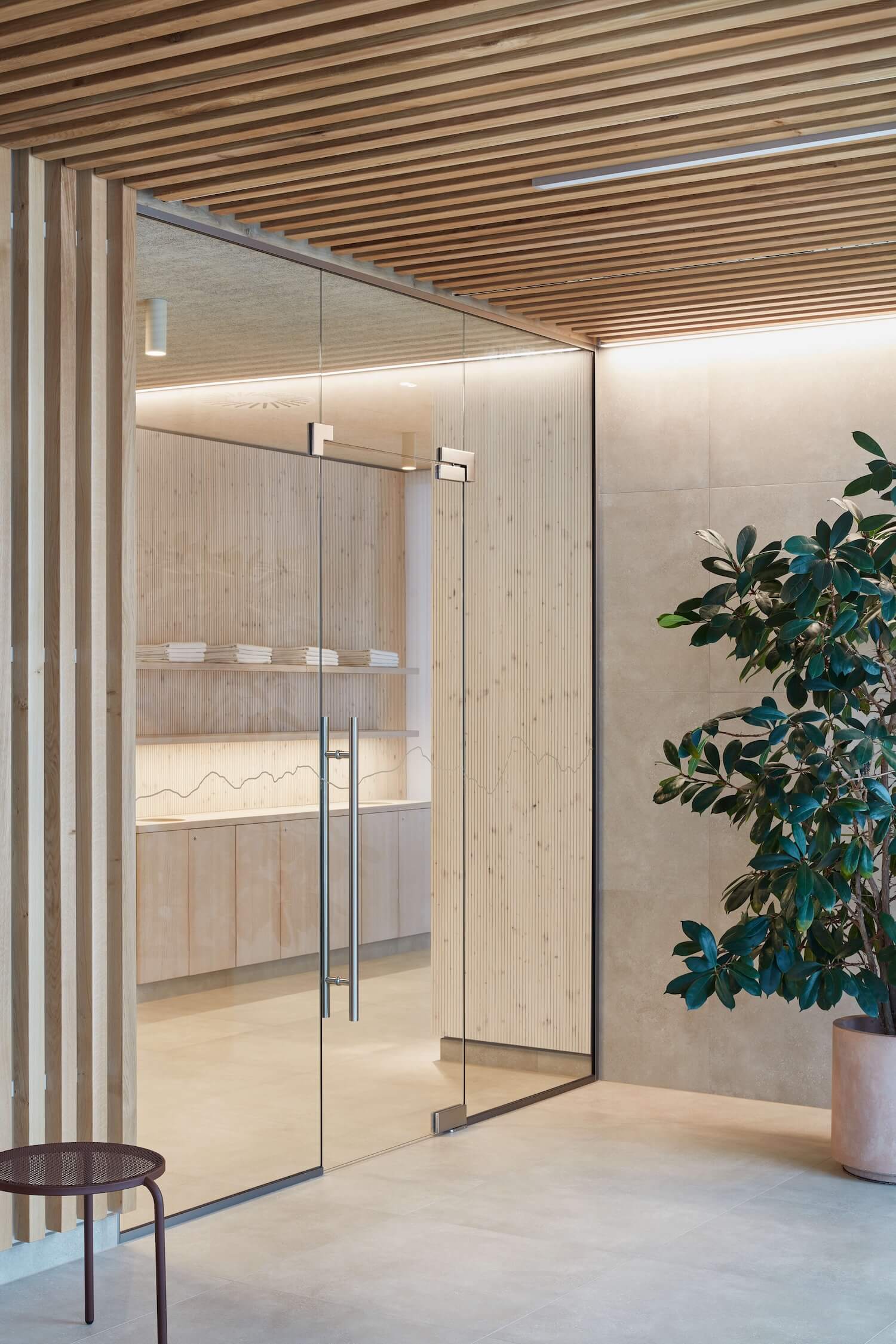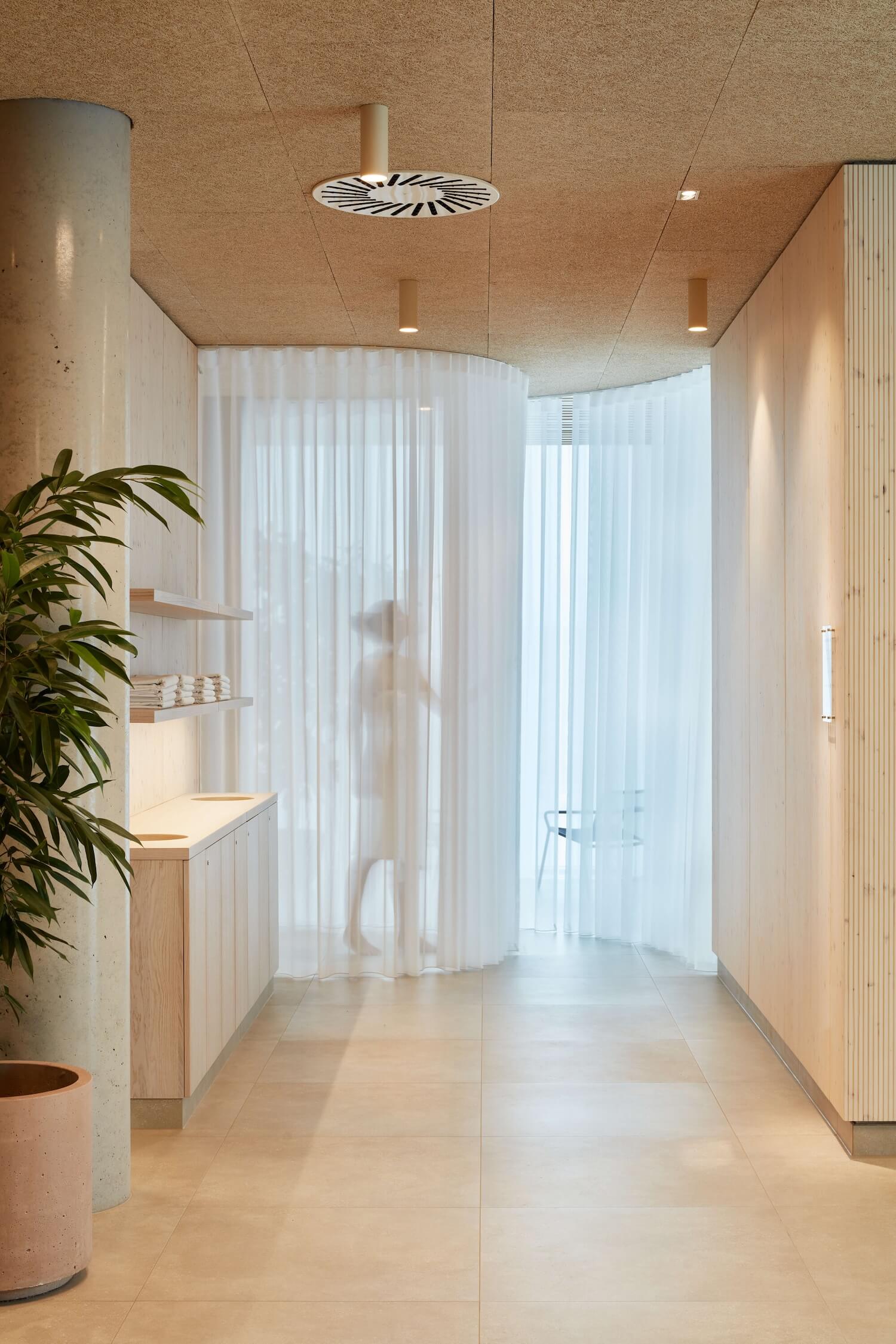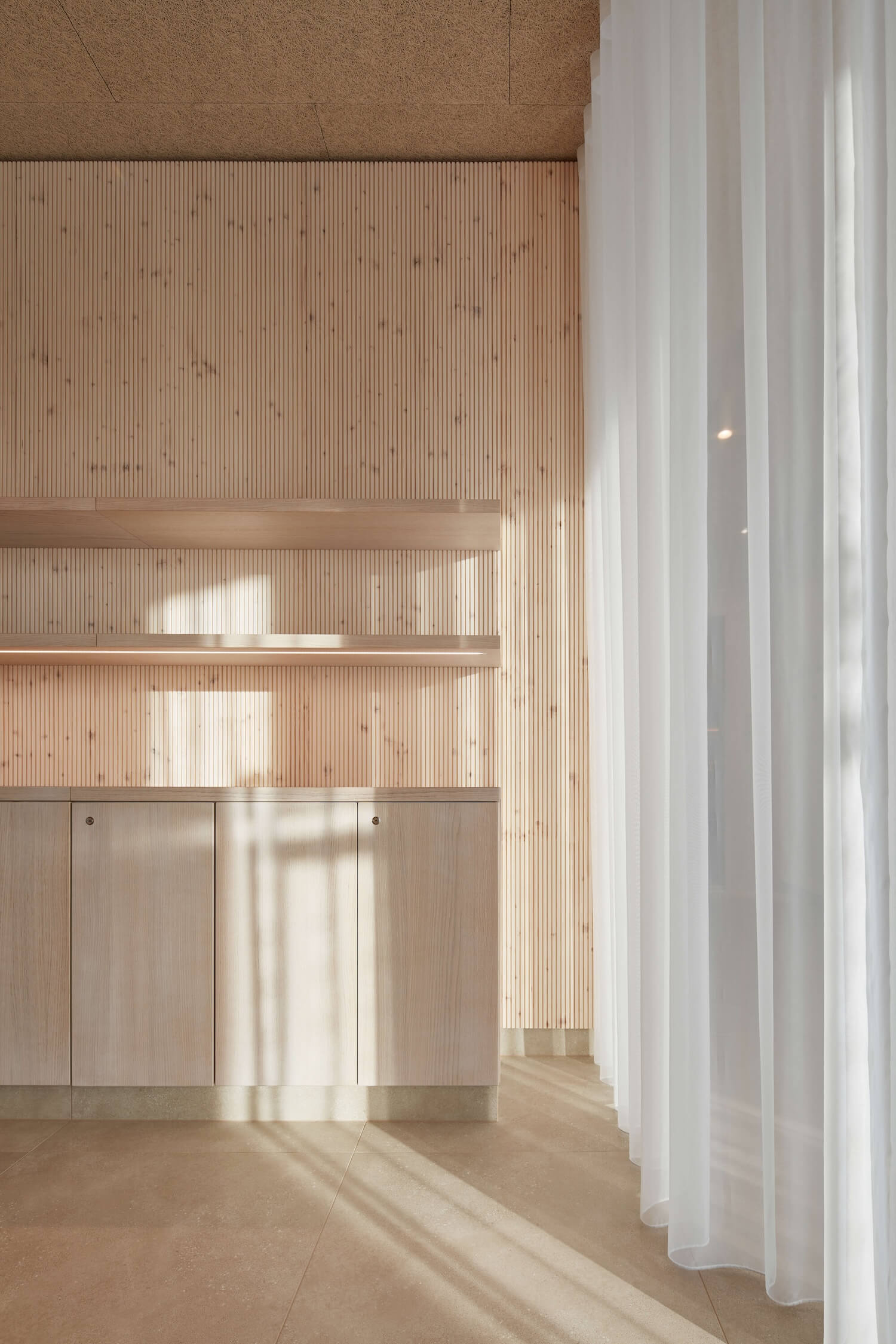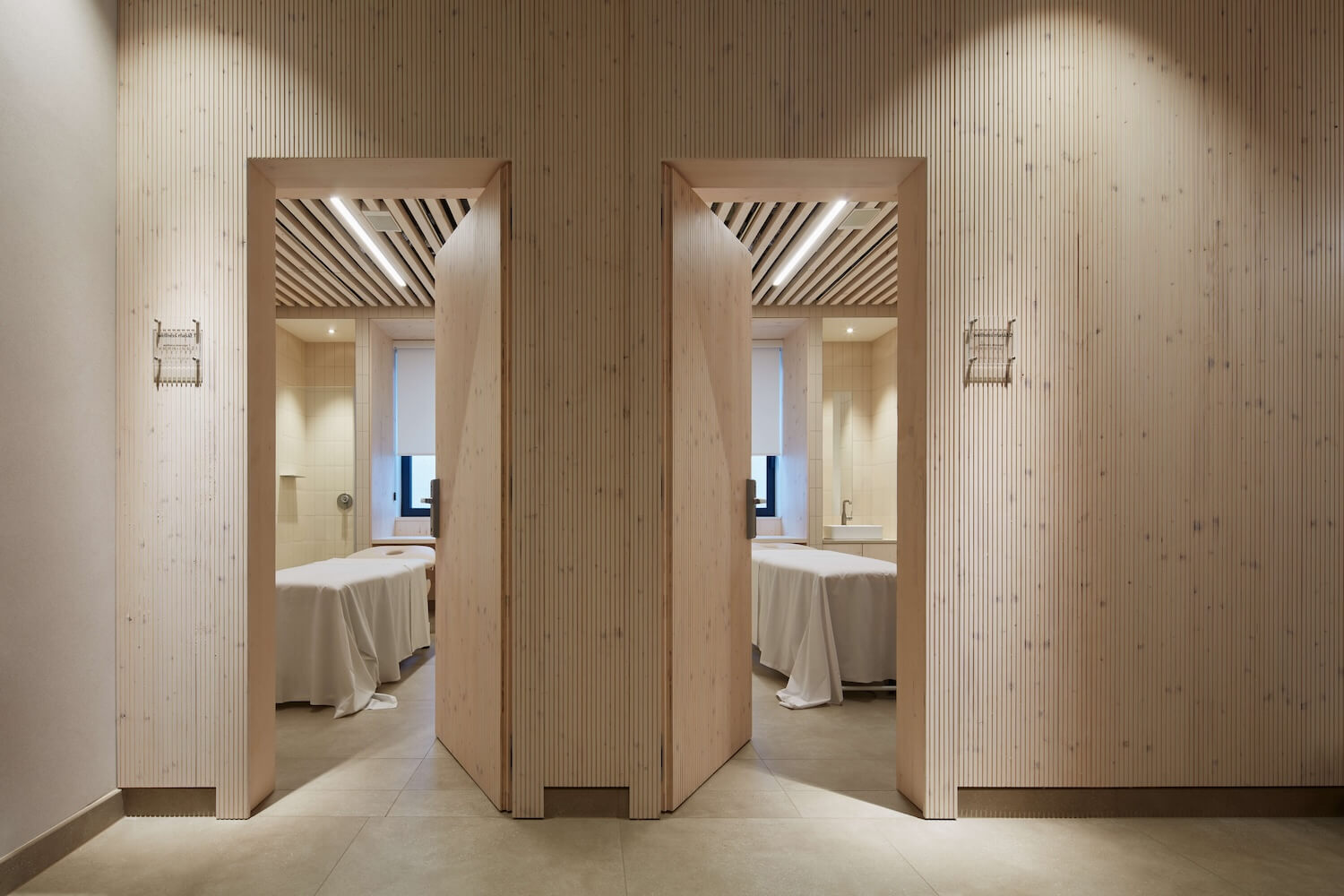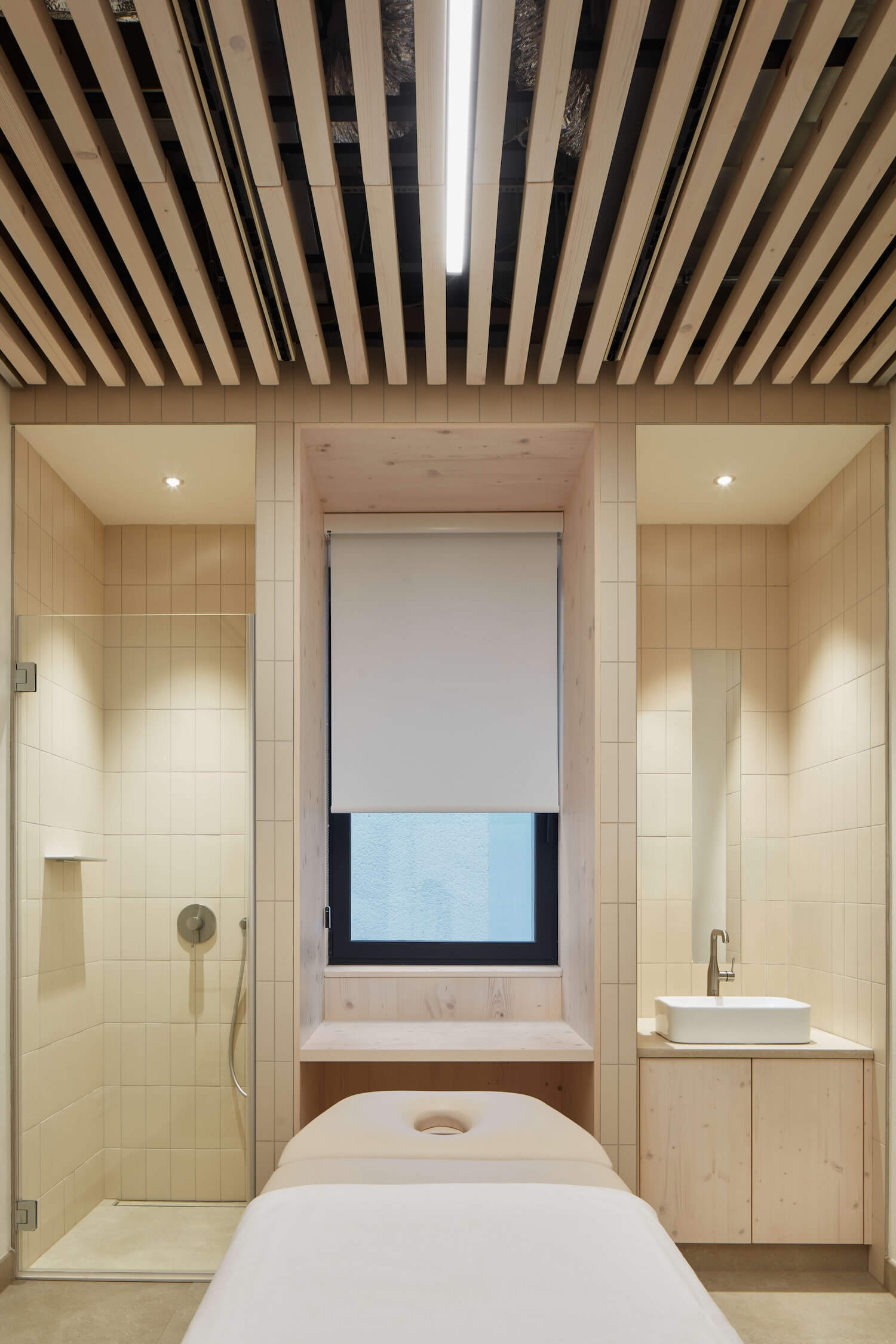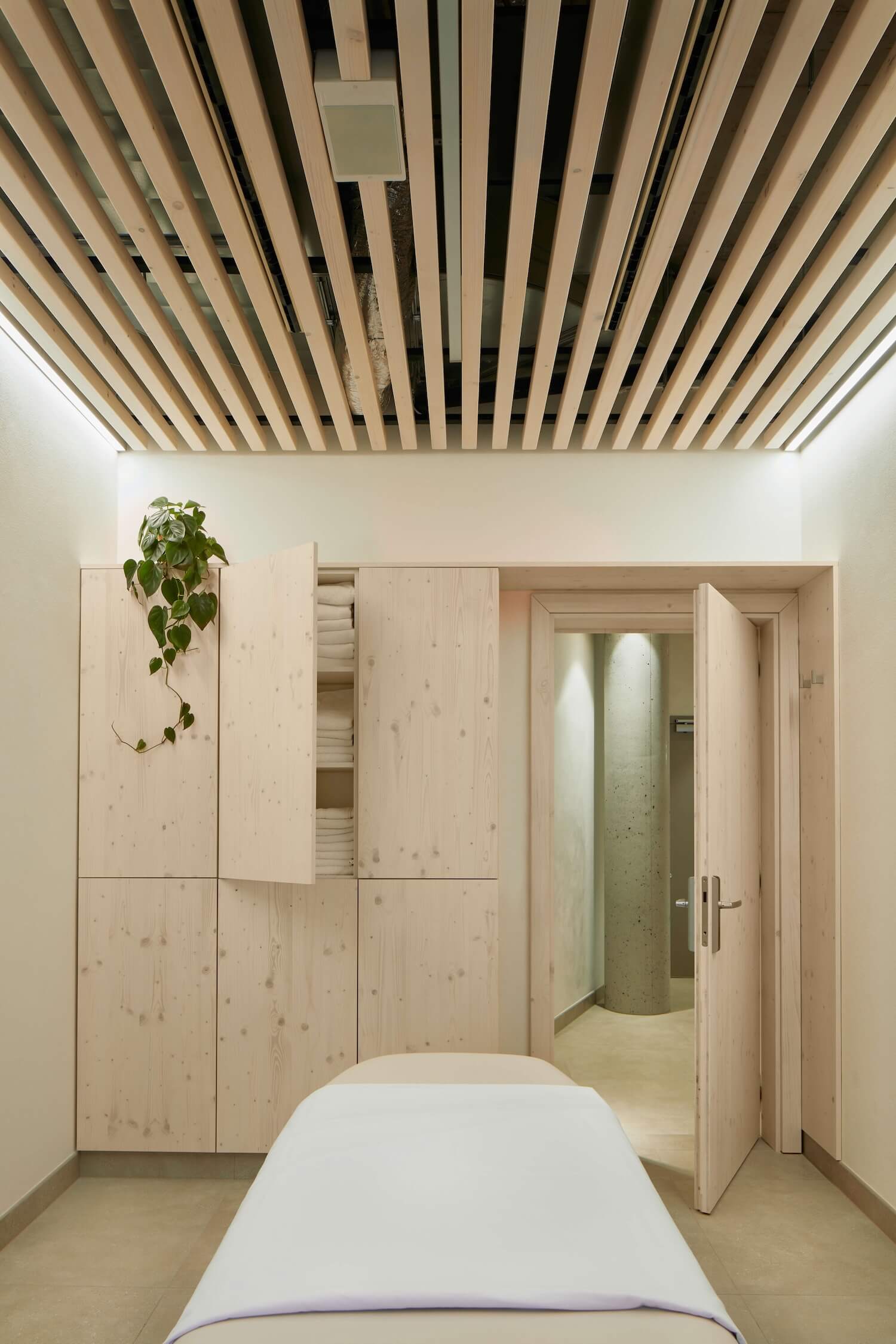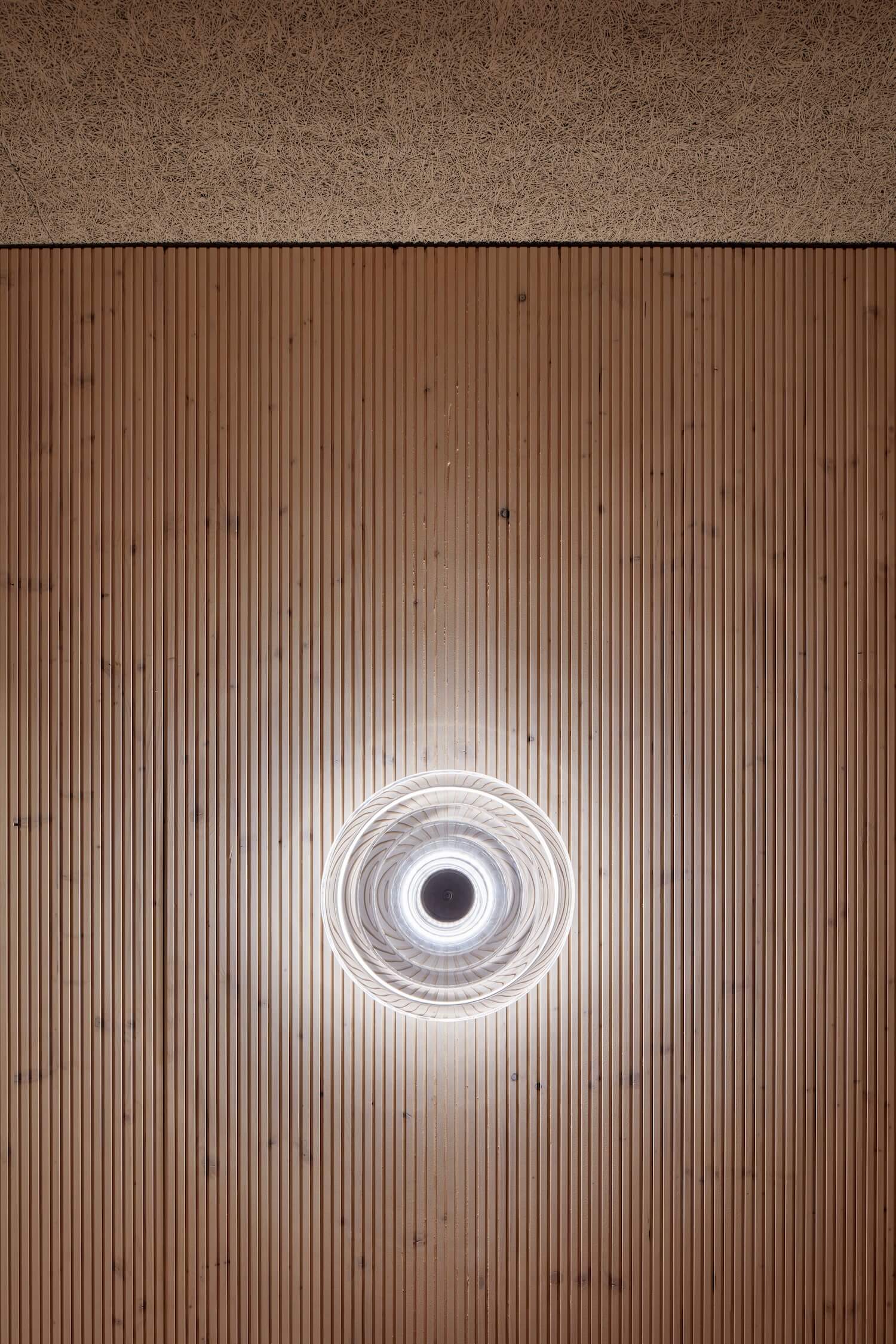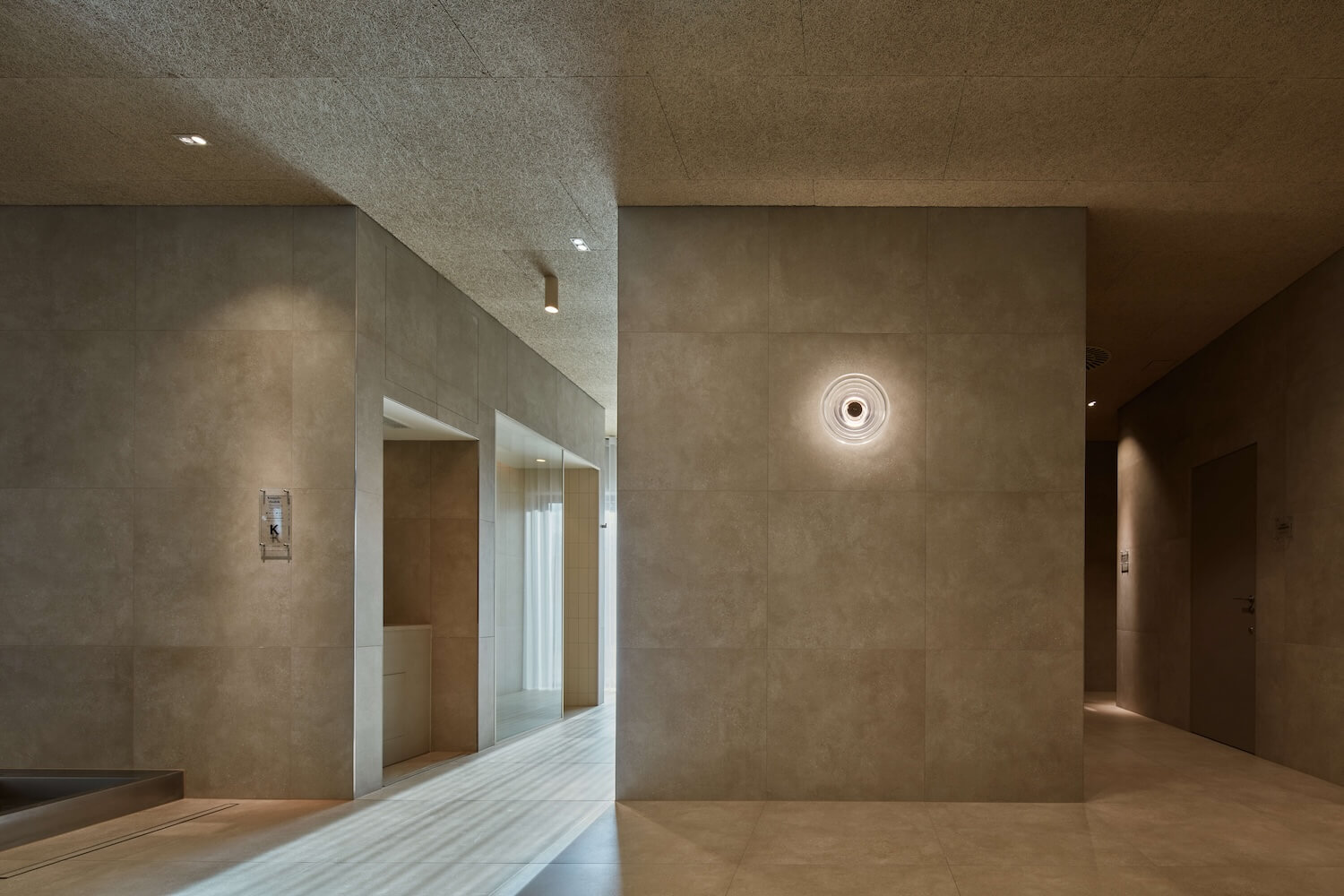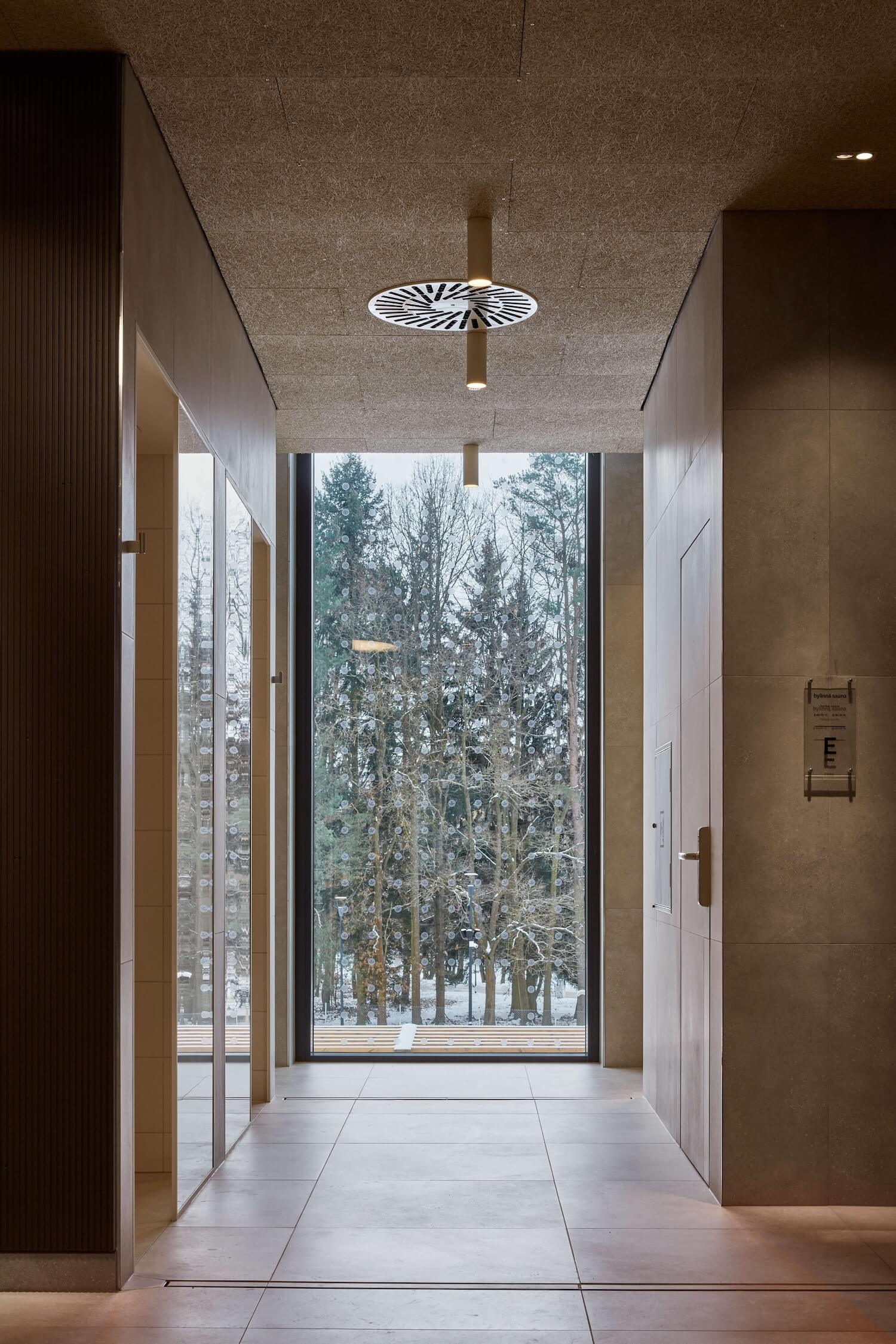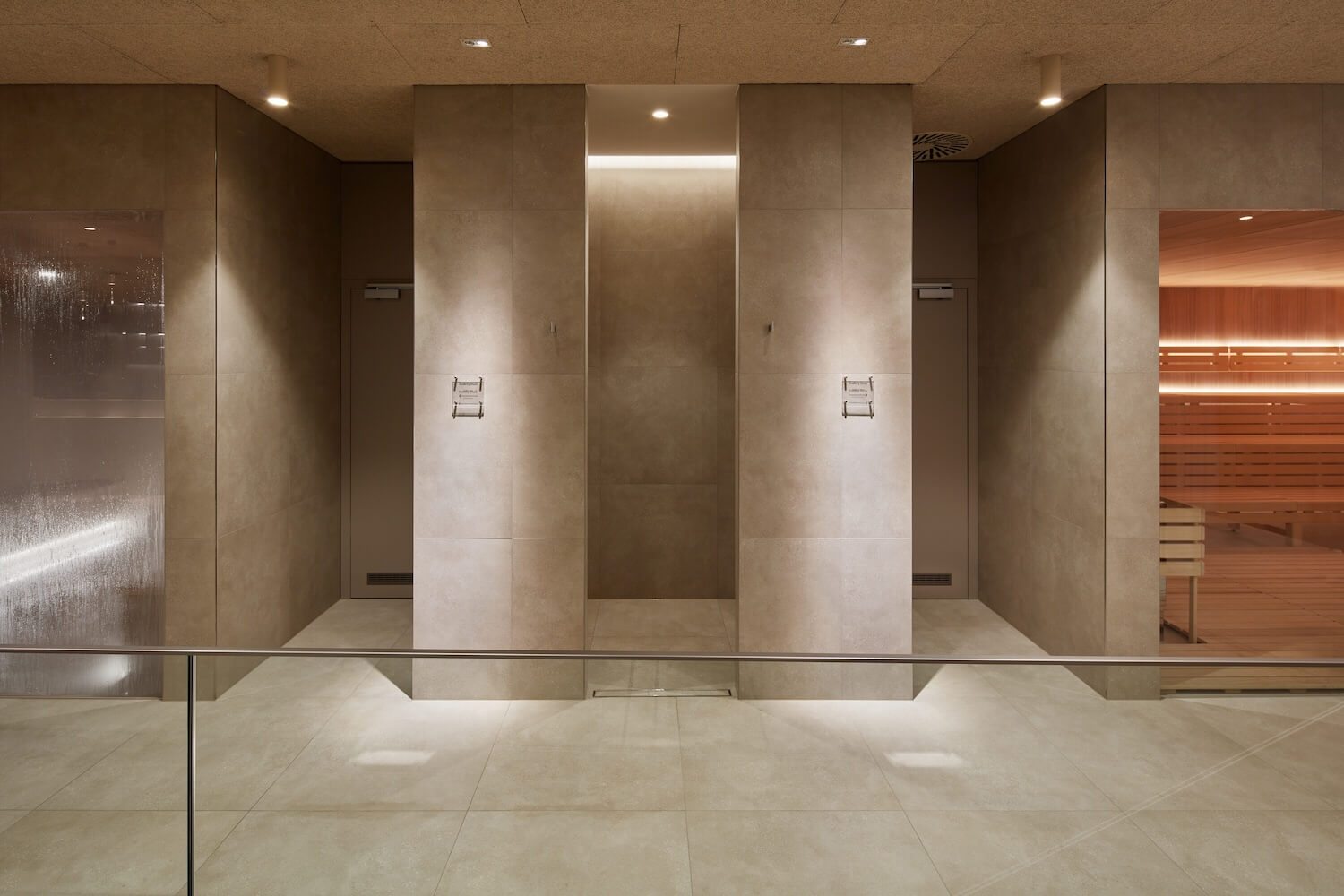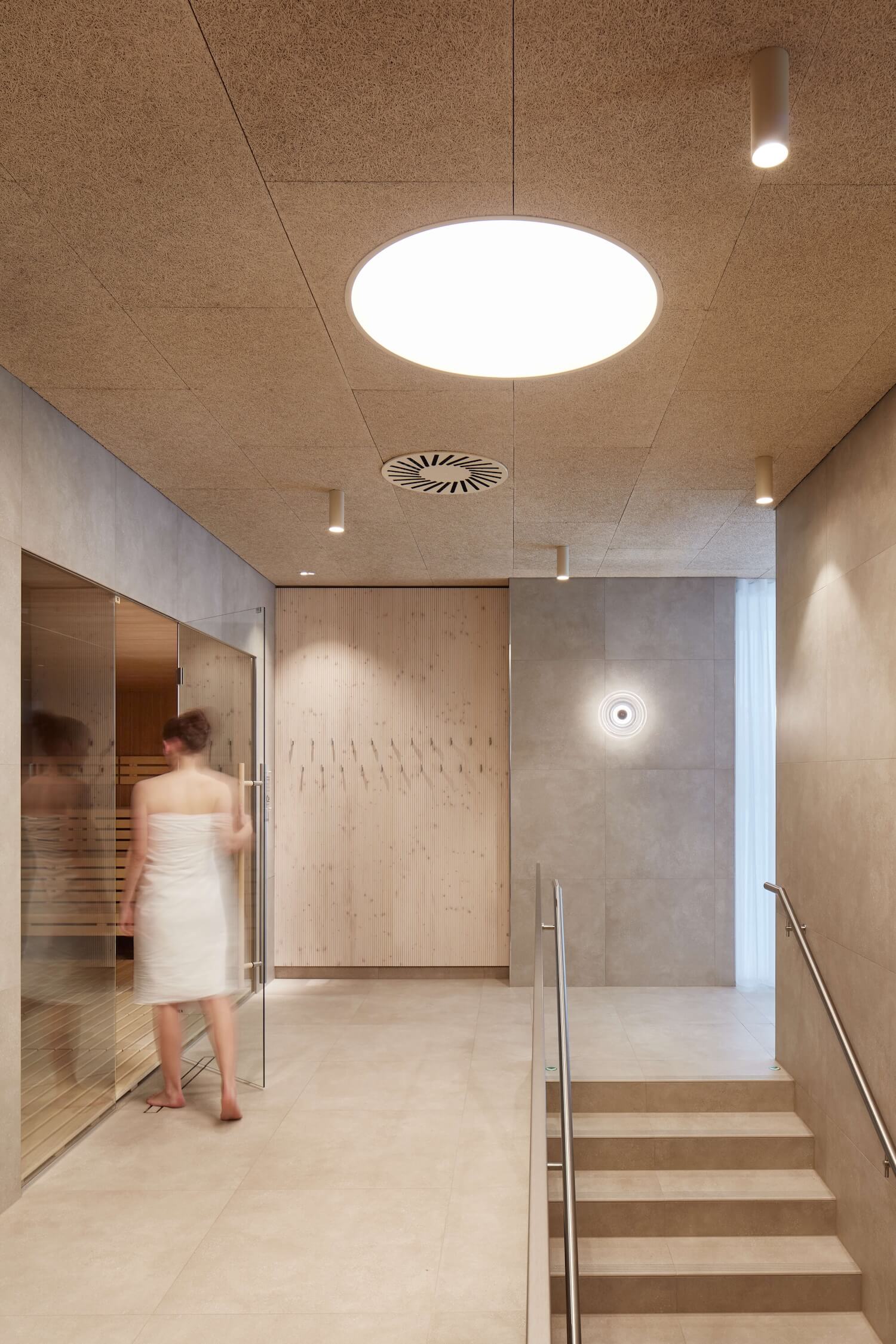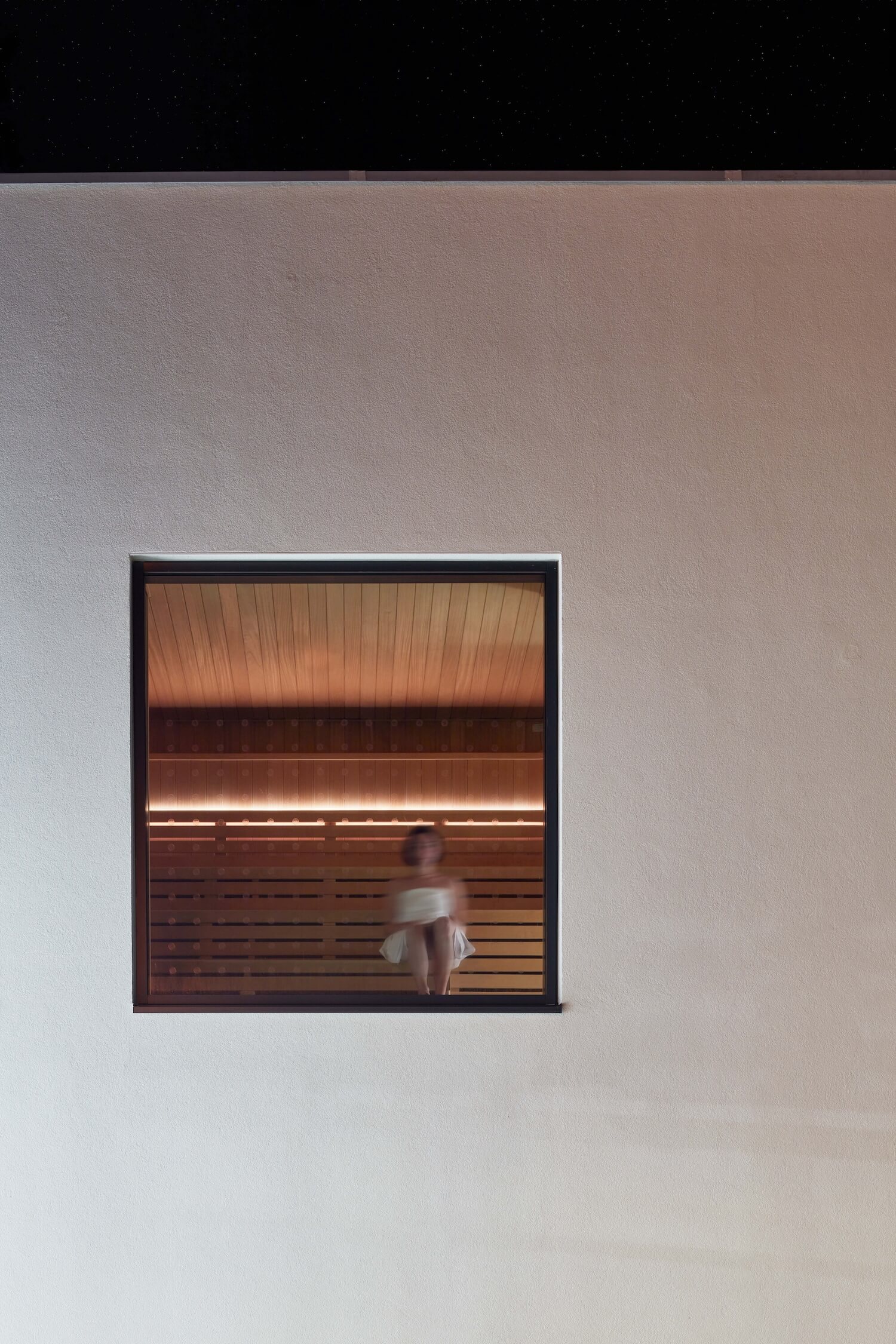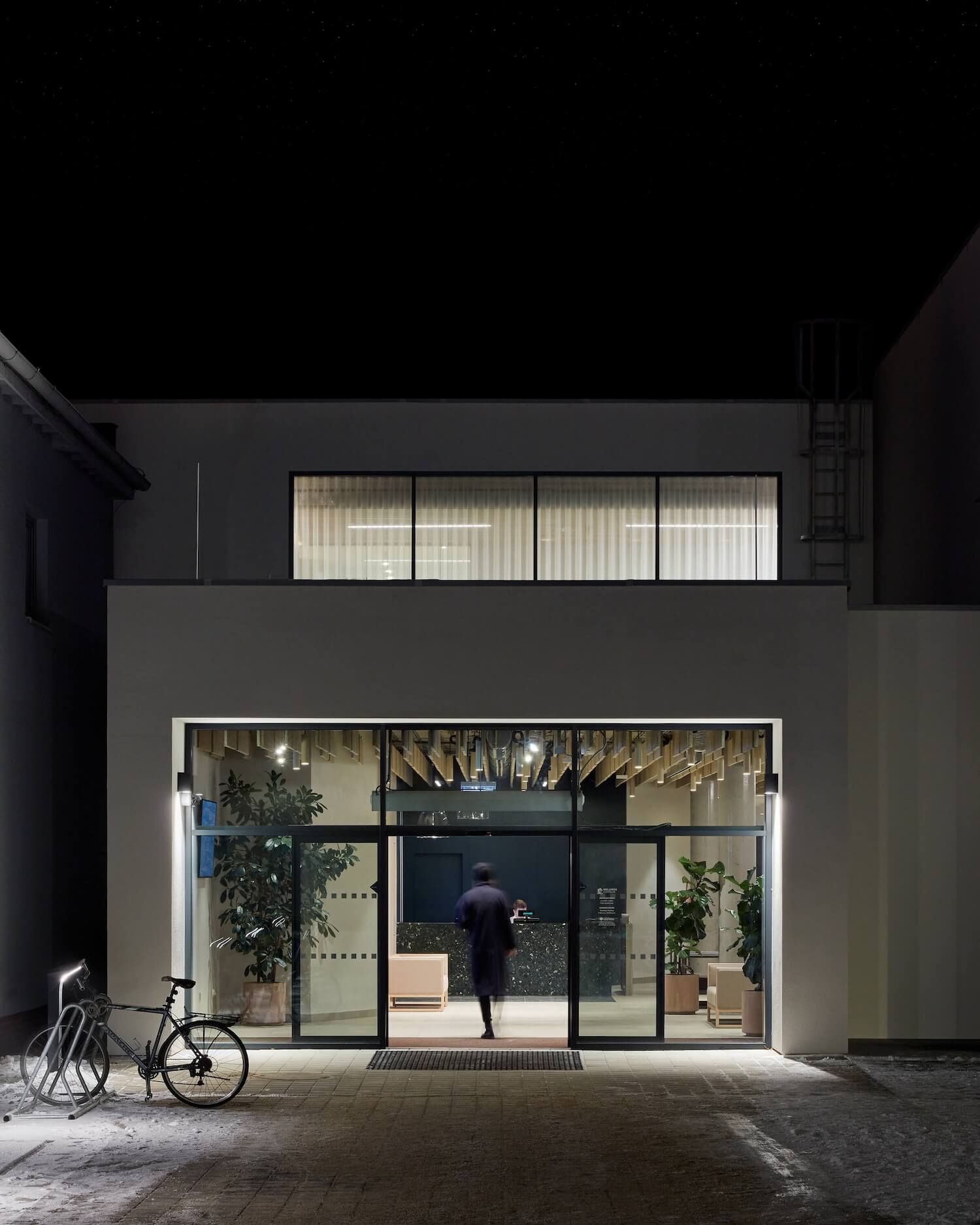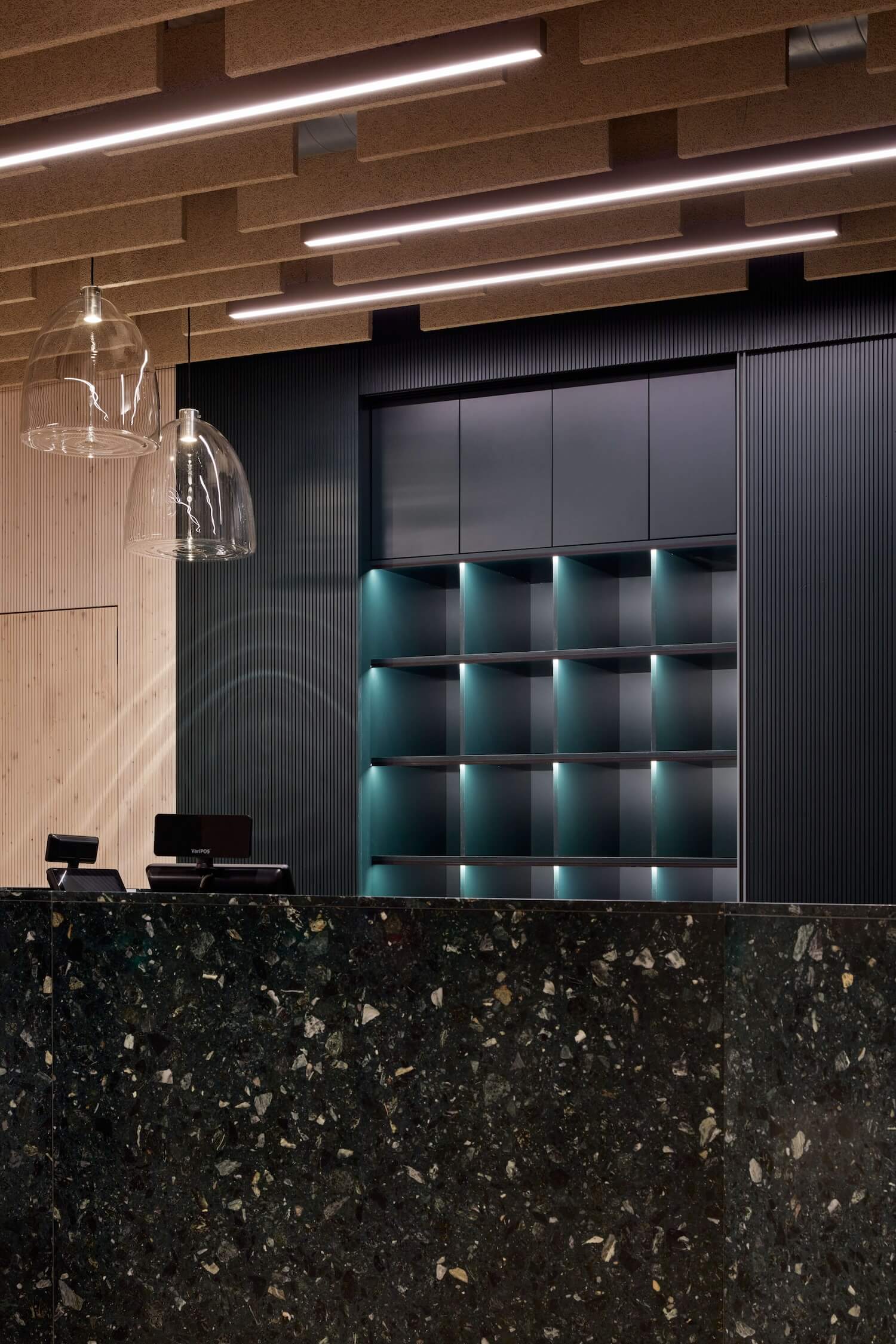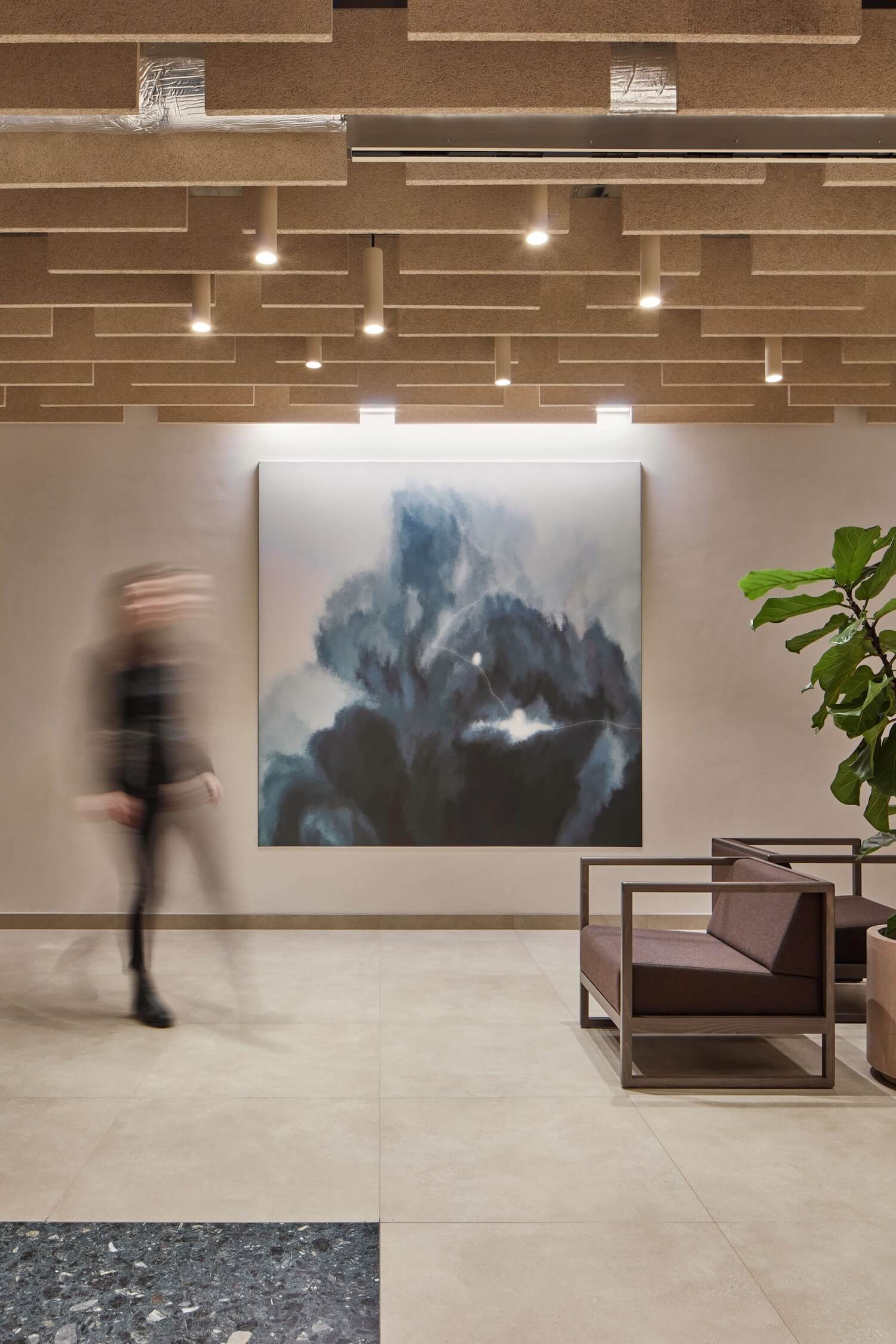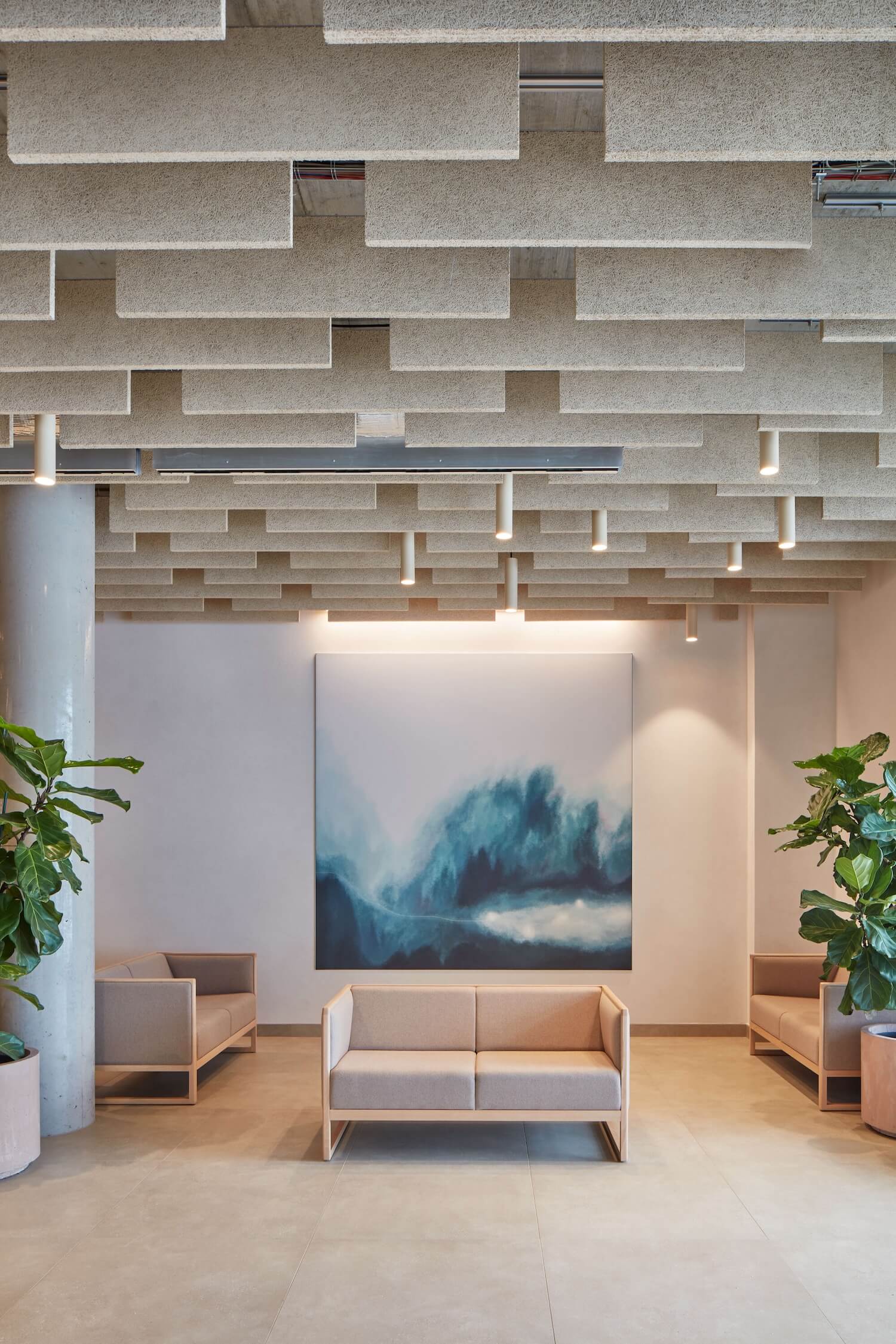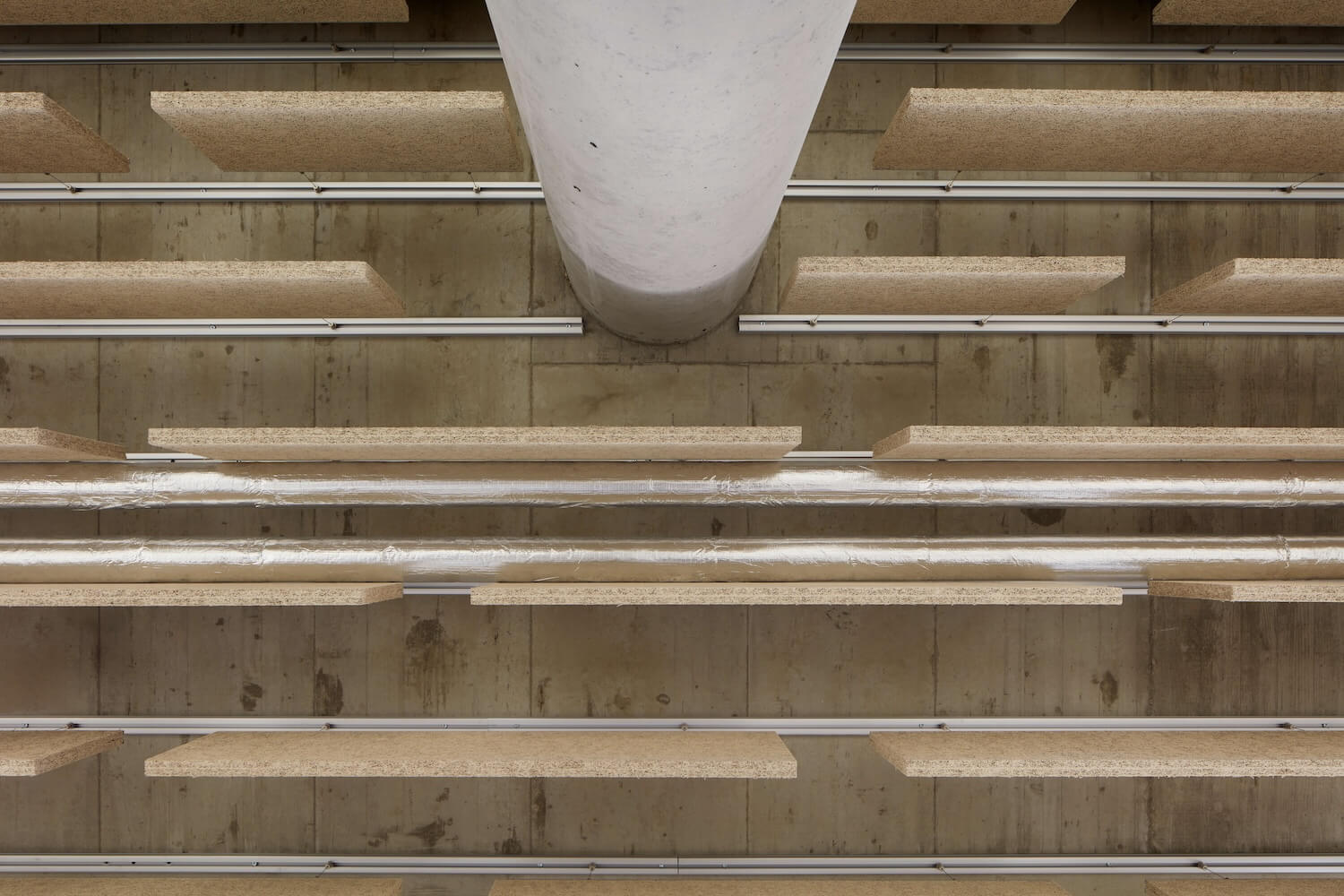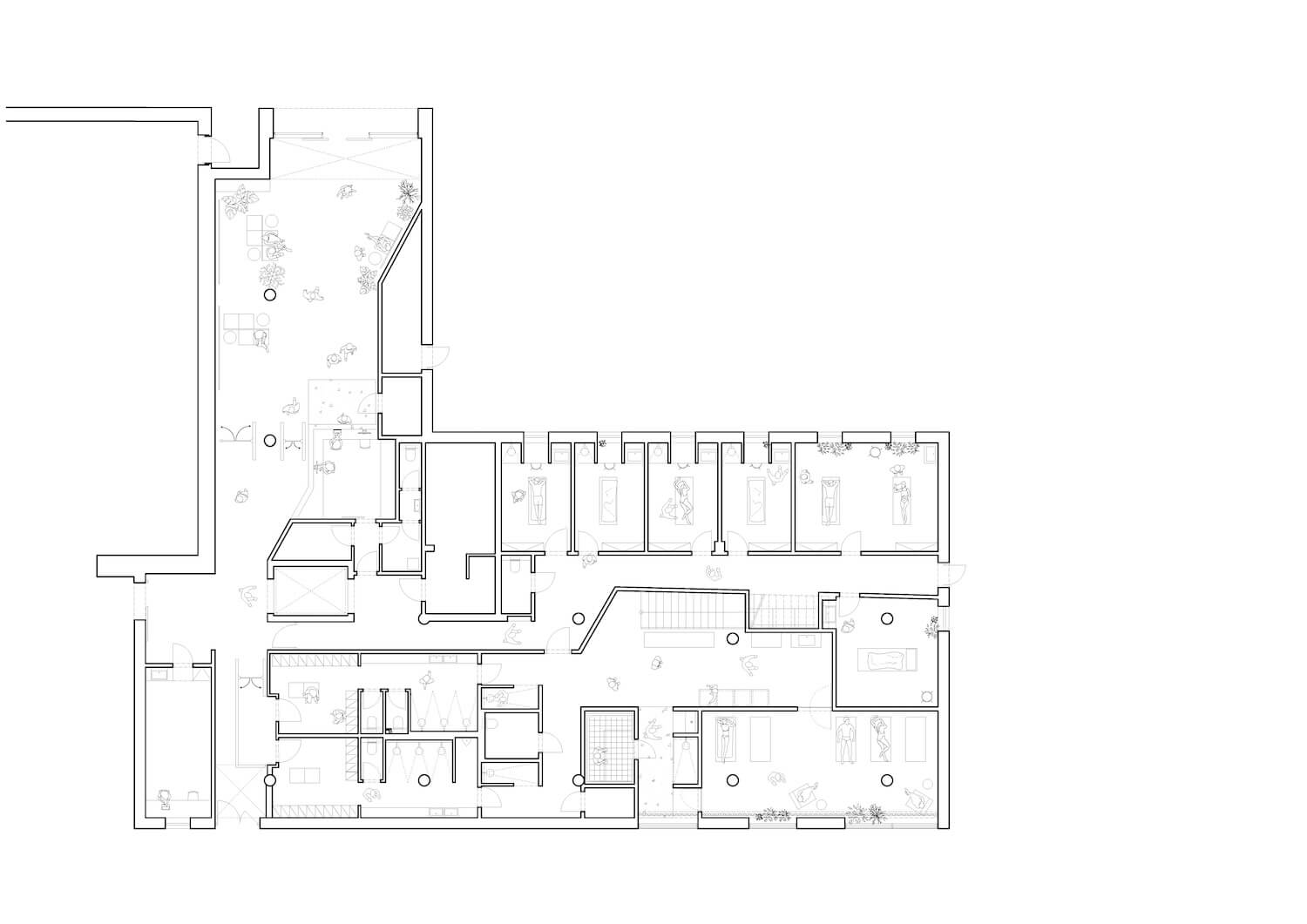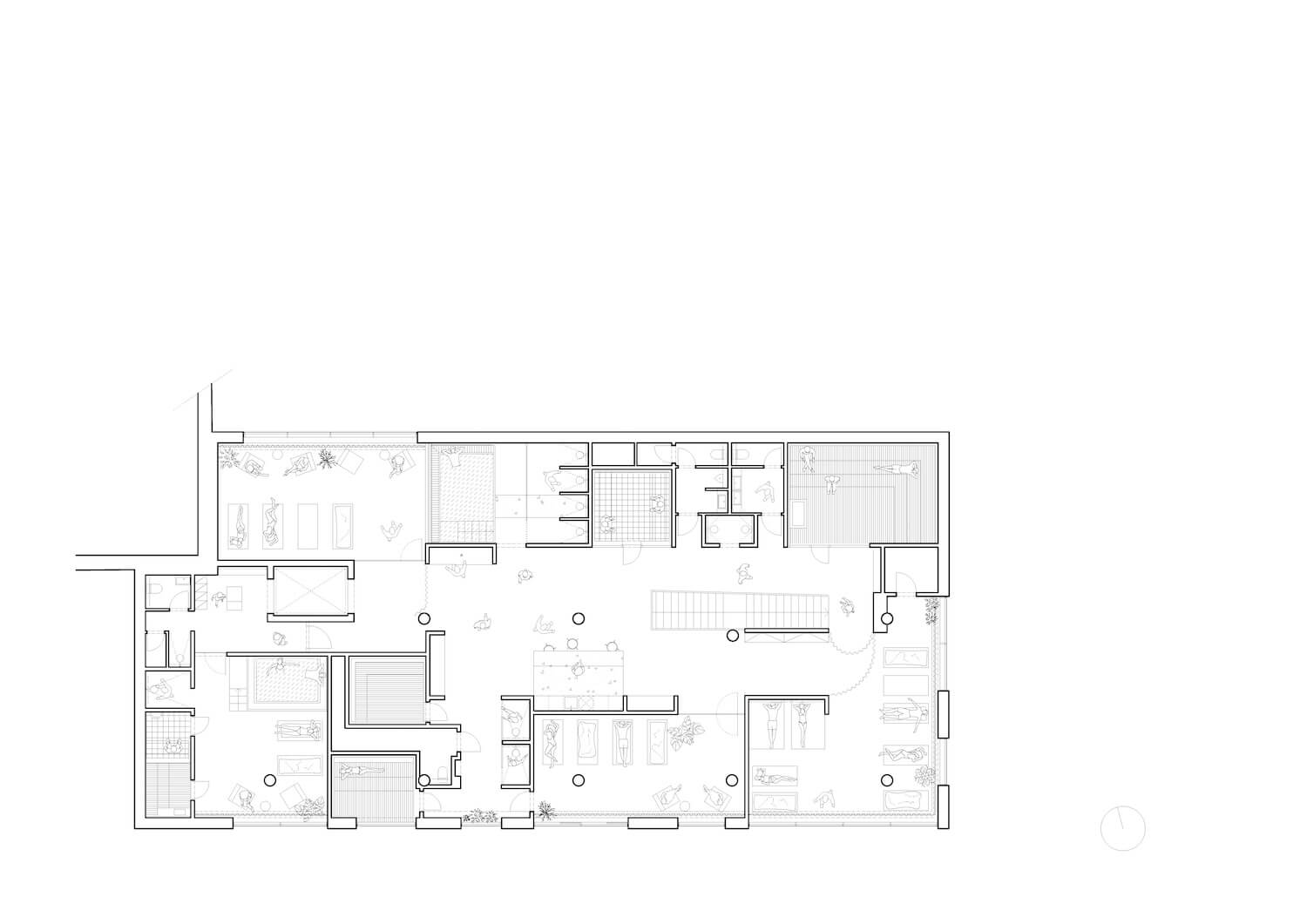 About studio / author
The studio was founded in 2019 by architects Kateřina Průchová and Petra Ciencialová. The architectural studio Plus One Architects is based in Prague and implements designed projects throughout the Czech Republic. Assignments and experience gradually grow from interior details for private clients to public buildings and larger investors. The creation is most characterized by moderation and respect for the task, the place, and the client.
---