Signed by Truvian Arquitetura, Alameda das Cores is a high-standard horizontal condominium located in Sinop, Mato Grosso, Brazil. The premise of the project was to use colors, in view of the name of the project, in addition to producing an environment that promoted the integration of people with the environments. For this, a main avenue was created that converges to all common use spaces, having as center an ornamental lake, which besides being the main view of the bar, is considered the heart of the enterprise.
The program included an air-conditioned restaurant, bar, playroom, party room for 152 people, five tennis courts, four beach tennis courts, three sand volleyball courts, a multi-sports court, a children's multi-sports court, playground, gym with pilates and multipurpose room, games room, teen space, two gourmets (one for 60 people and one for 40 people) and play pet.
The architecture is mainly made up of straight lines, which added contemporaneity and elegance. On the other hand, the use of colors in the main portico and in some aesthetic elements of the buildings gave the tone of relaxation. The use of natural coatings in the gourmets and buildings and the use of woody materials in the ceilings and panels were indispensable to create the feeling of coziness.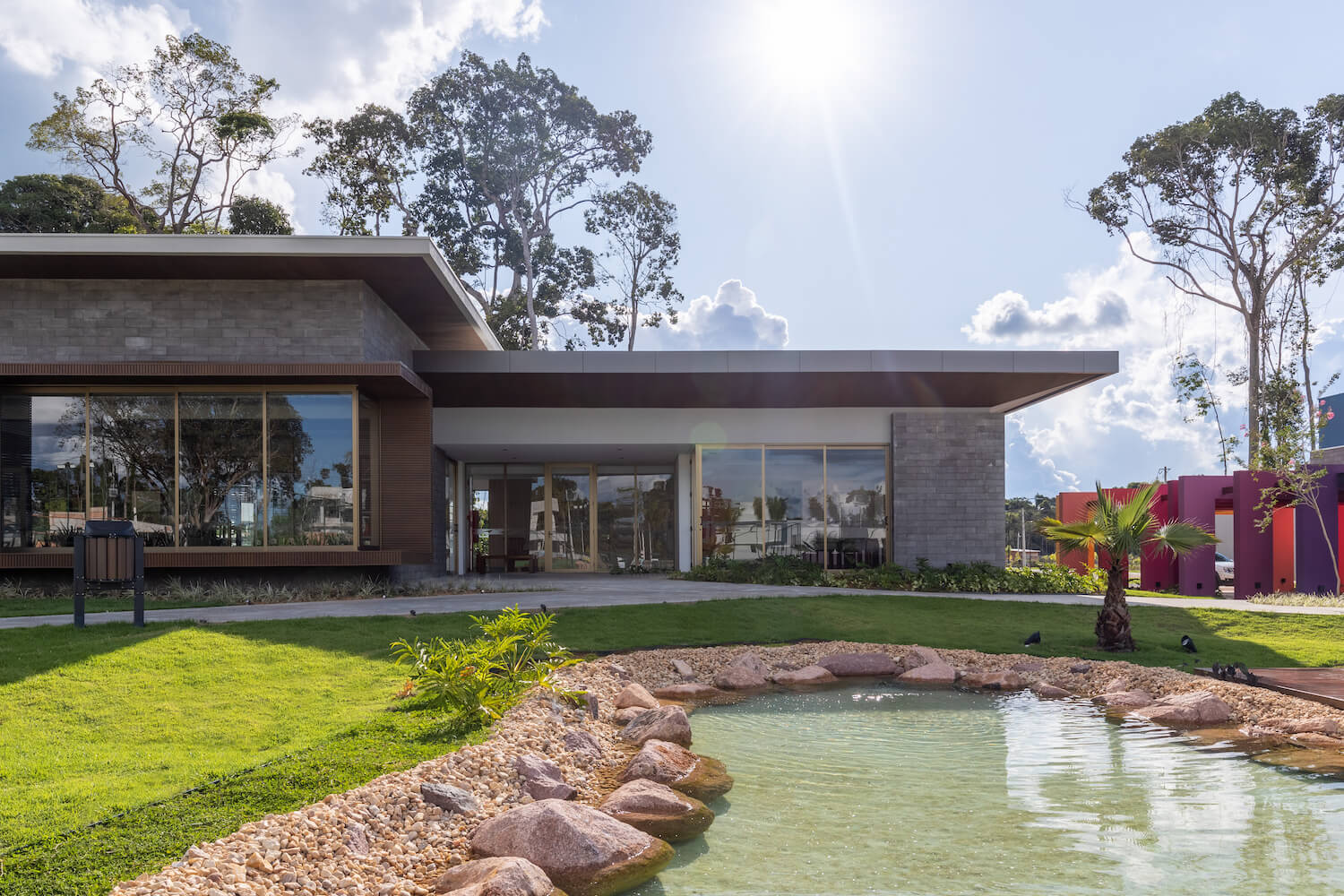 The biggest difficulty of the project was to fit the program of approximately 7000 m² in a relatively small space, since much of the area was destined for preserved forest. Thus, a study was necessary to understand the best way to meet the needs of each block, also taking into account the lighting and ventilation of the environments.
The landscaping is done with the aid and preservation of native vegetation. Due to the location of the condominium in a forest area, it was possible to create two large forests in the middle of the complex, which directly mitigates the dry climate of the Midwest and encourages the contact of residents with nature.
In the surroundings and internal spaces of the blocks, the landscaping was incorporated to reaffirm the concept of biophilic architecture of the project, which generates comfort and well-being through the insertion of gardens in the buildings.
In line with the office's purpose of spreading art, the São Paulo artist Bieto brings color to the project through his drawings that color the entrance hall of the restaurant and continues until it invades a backlit tensioned canvas that embraces the cellar and reaches the ceiling.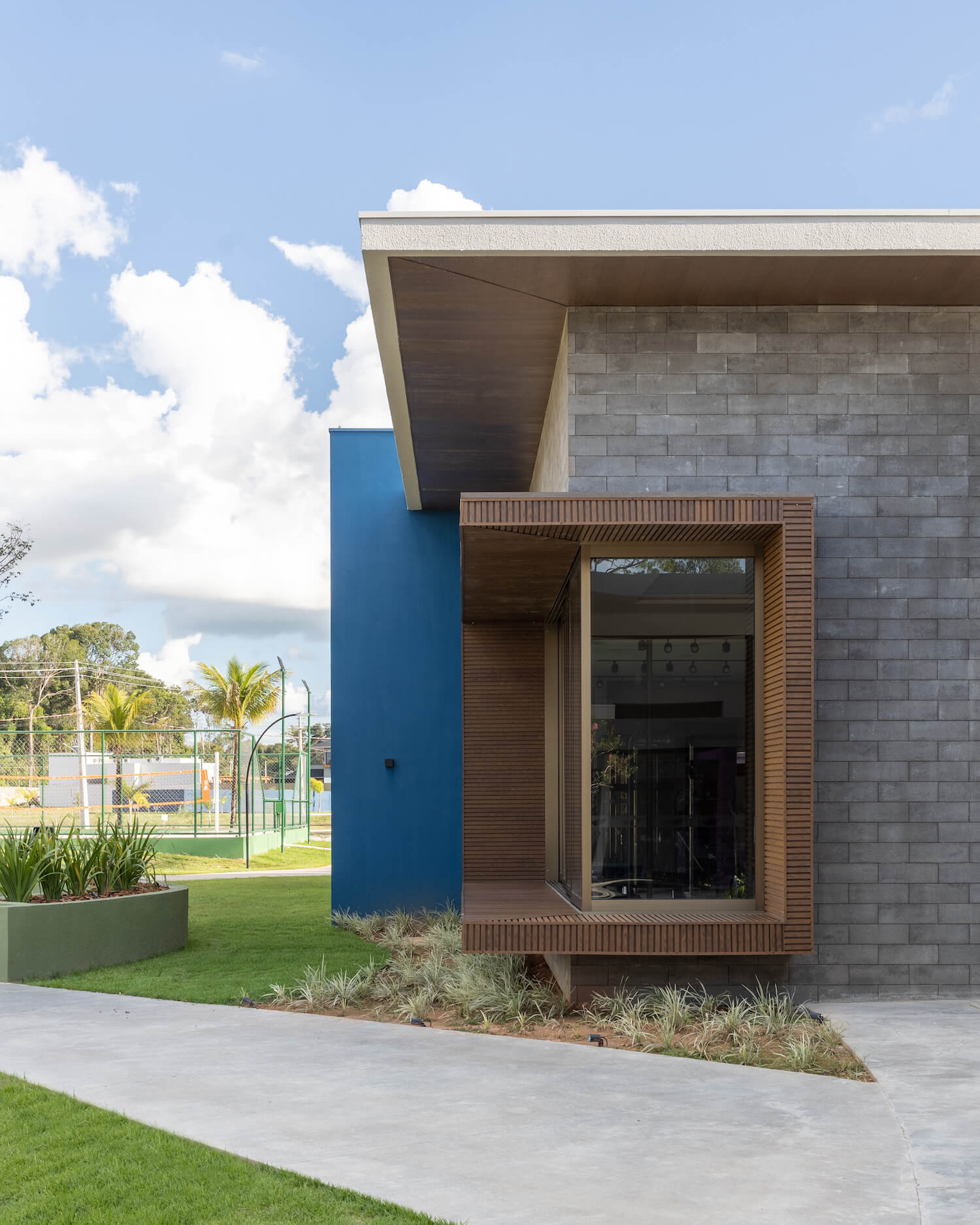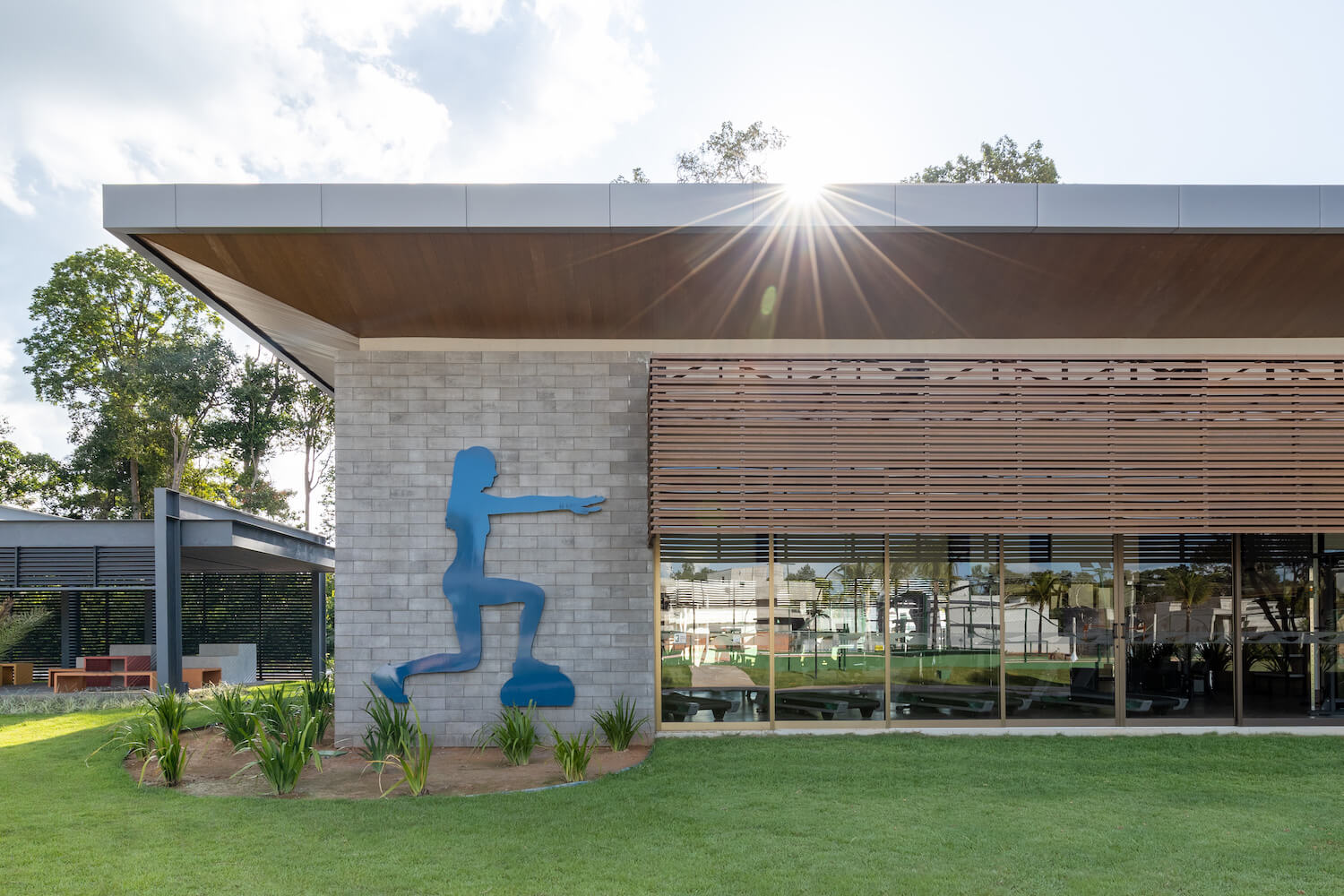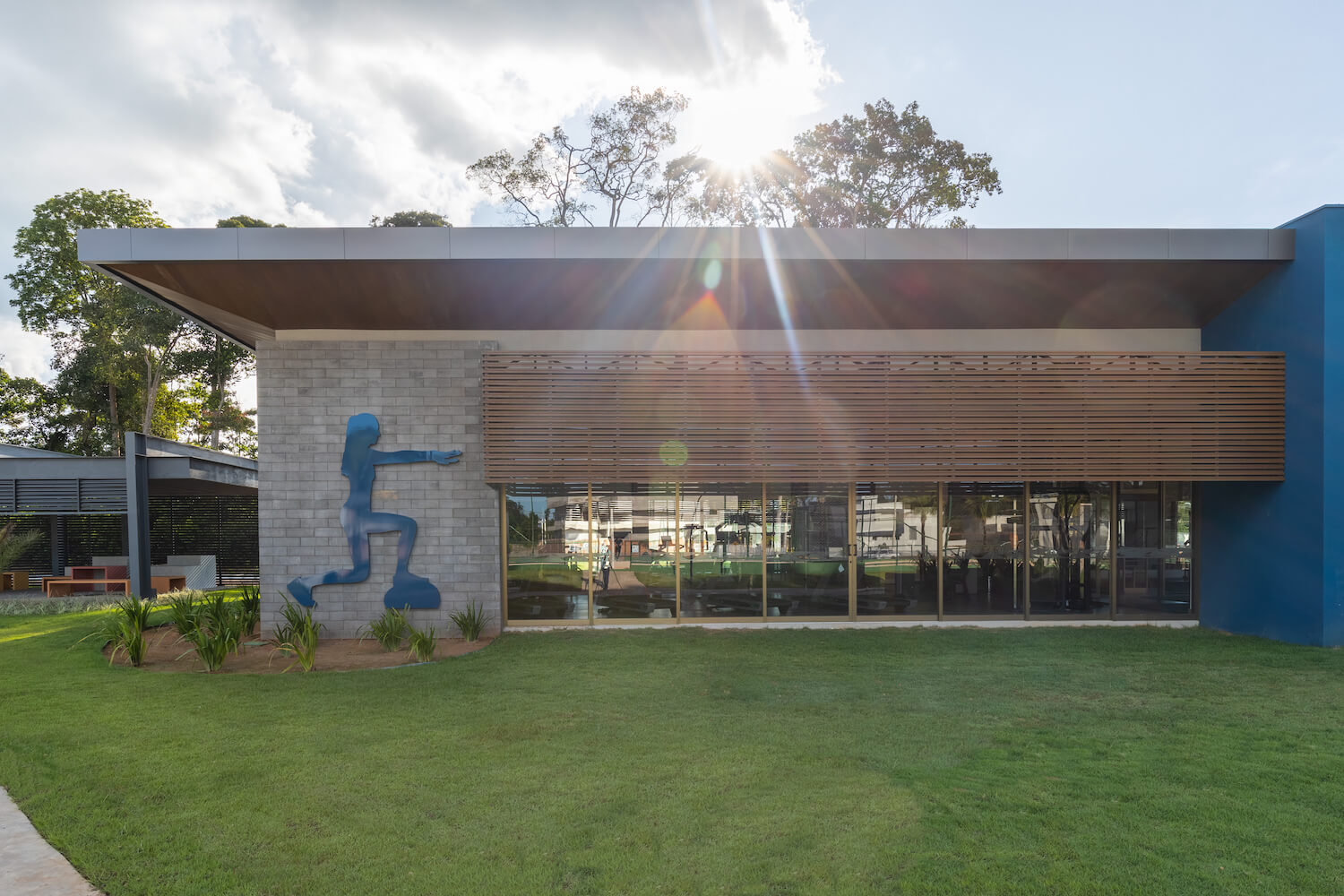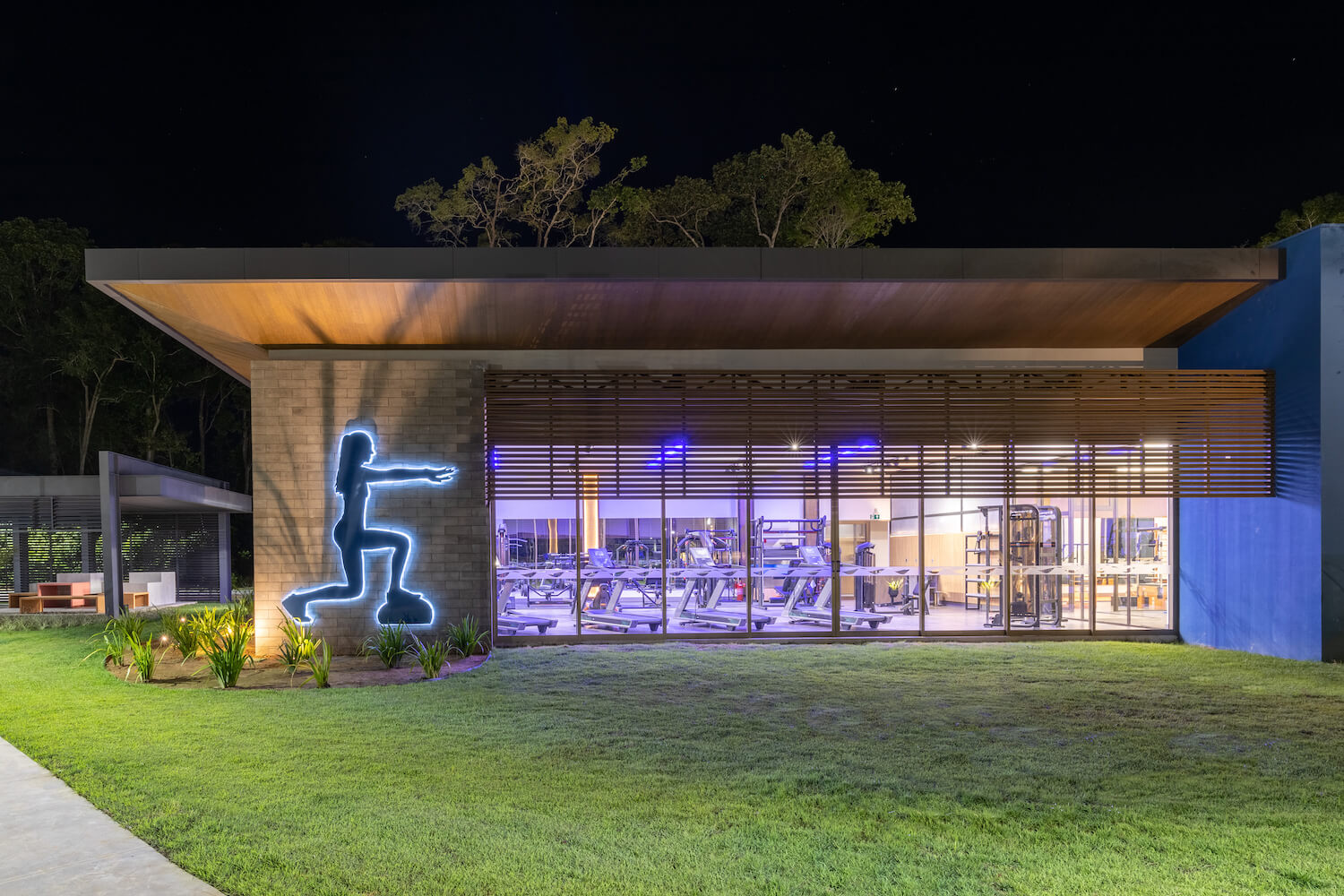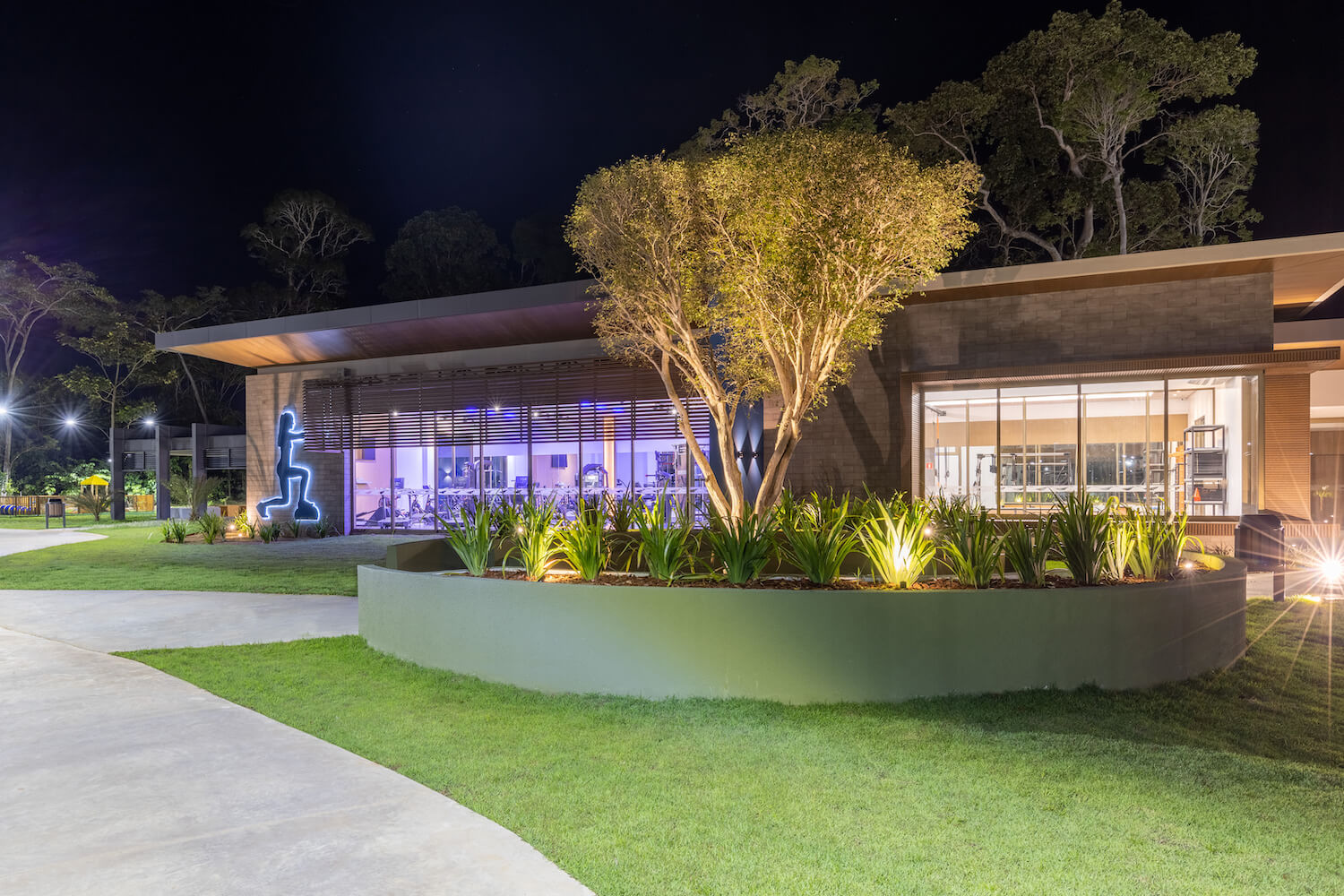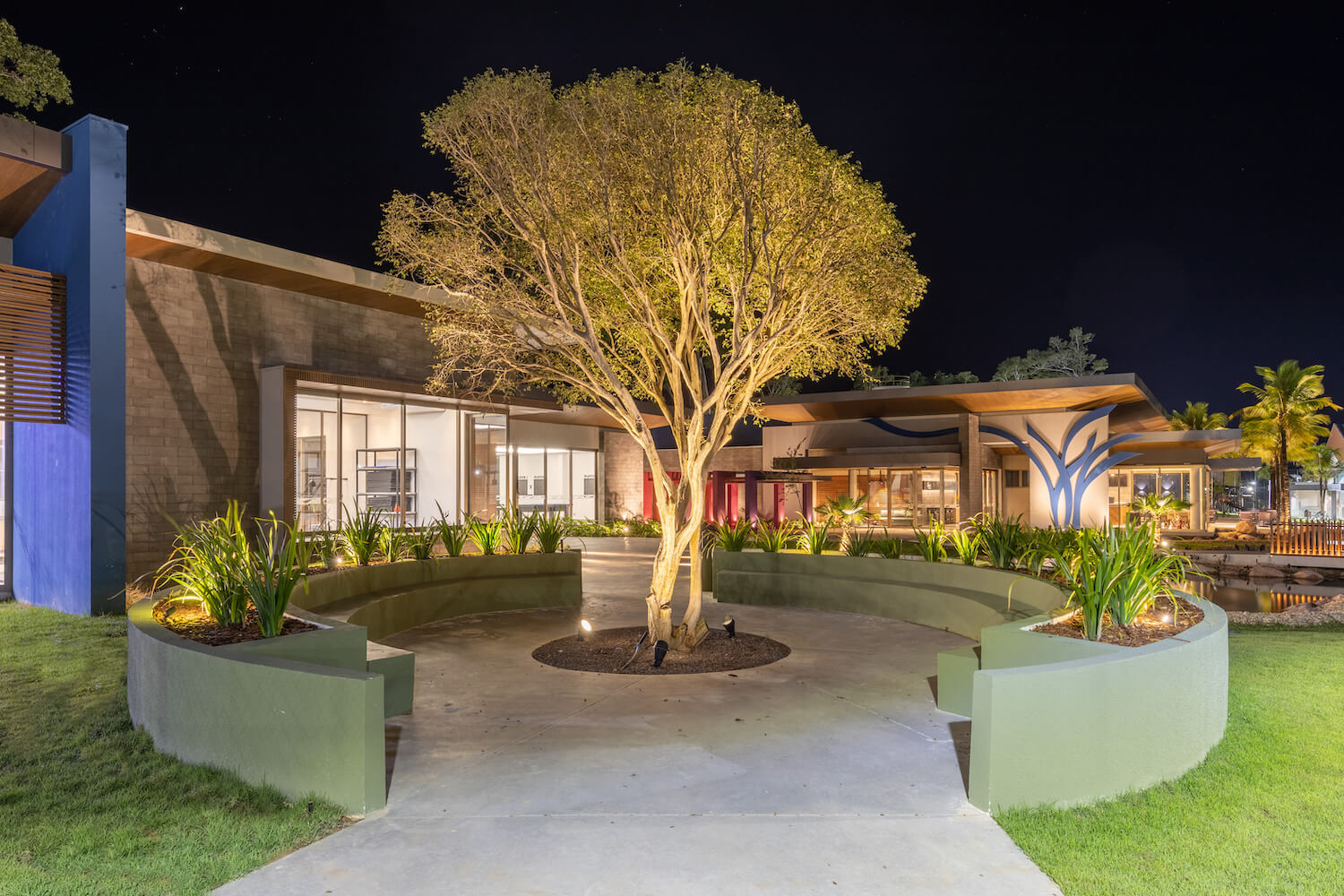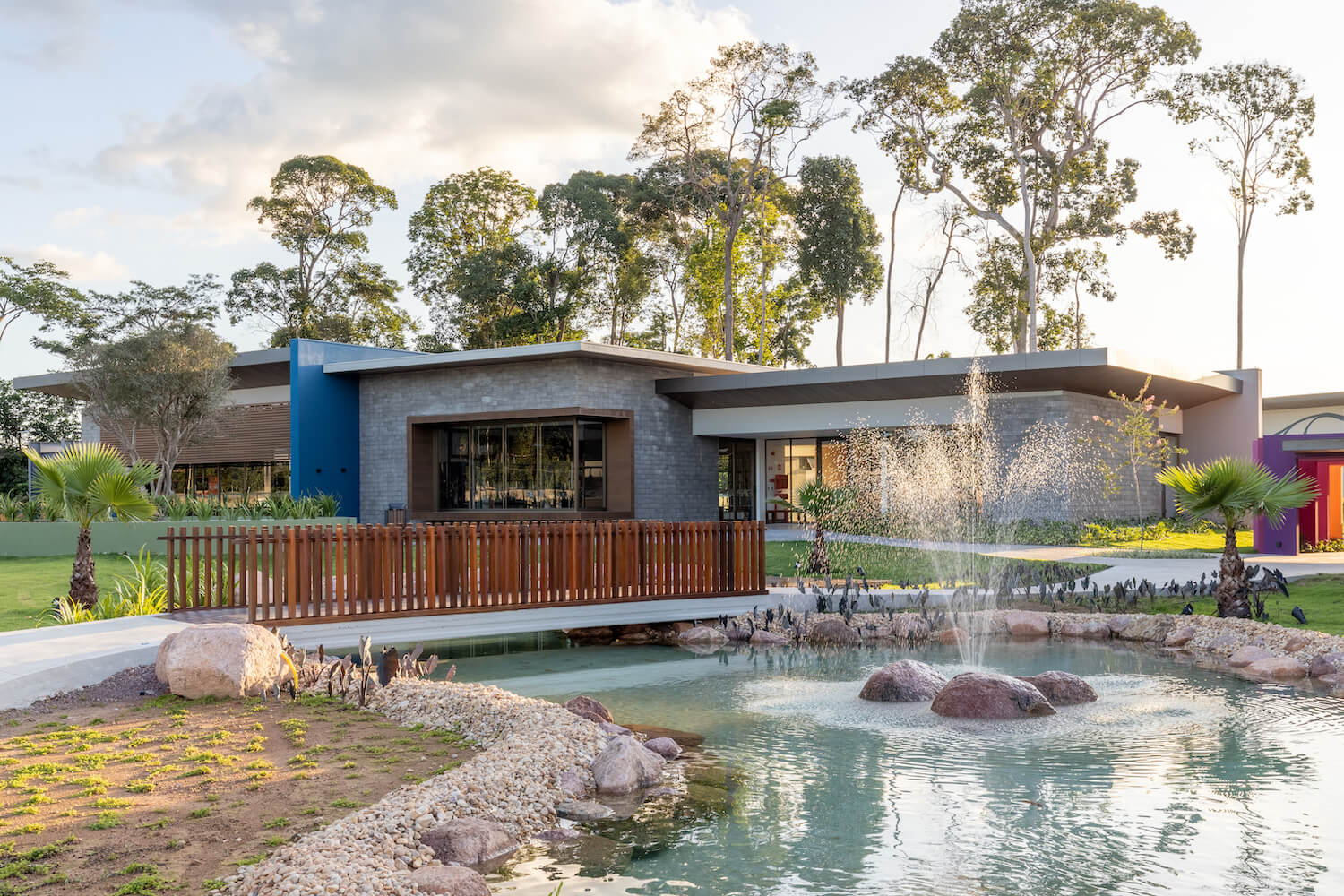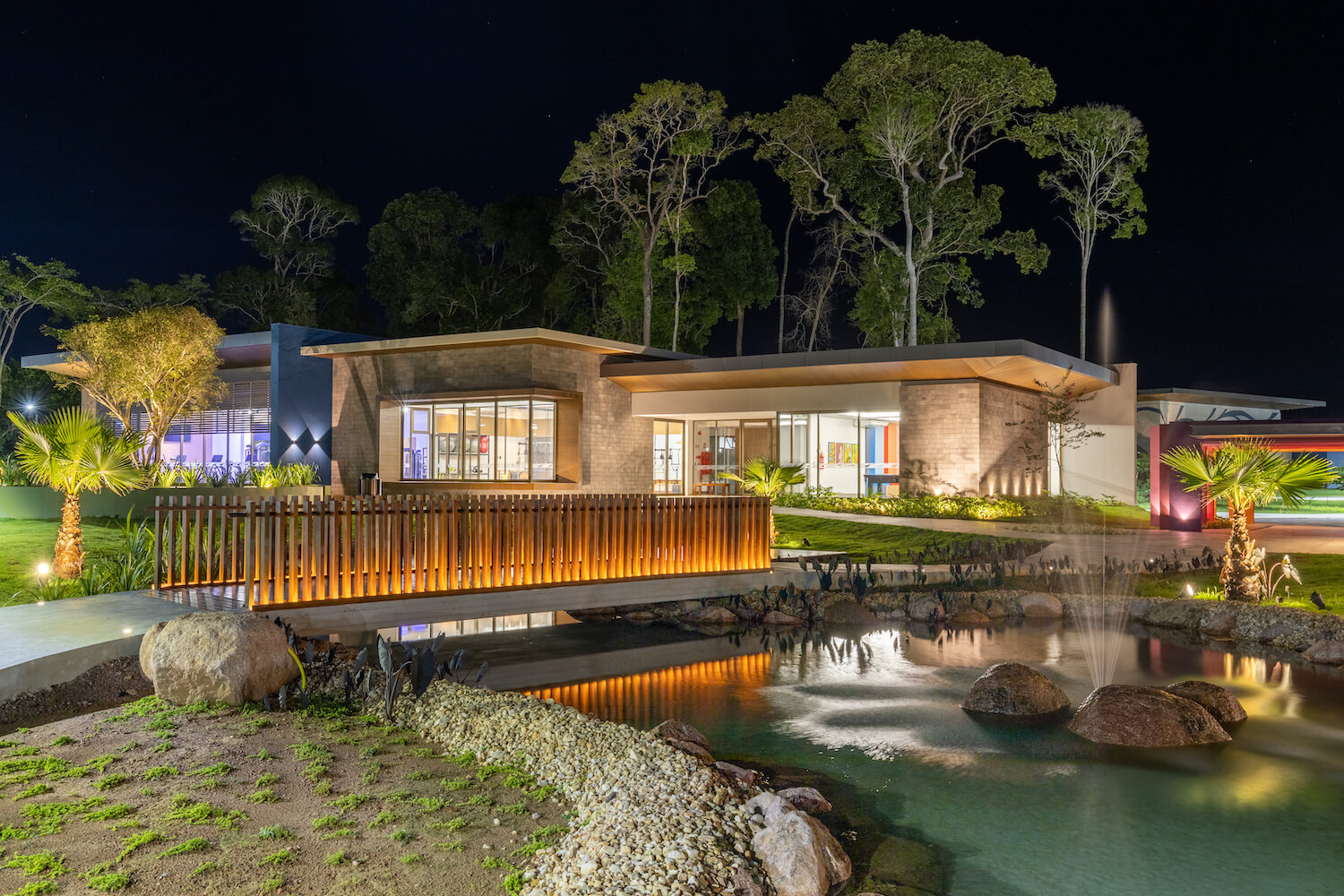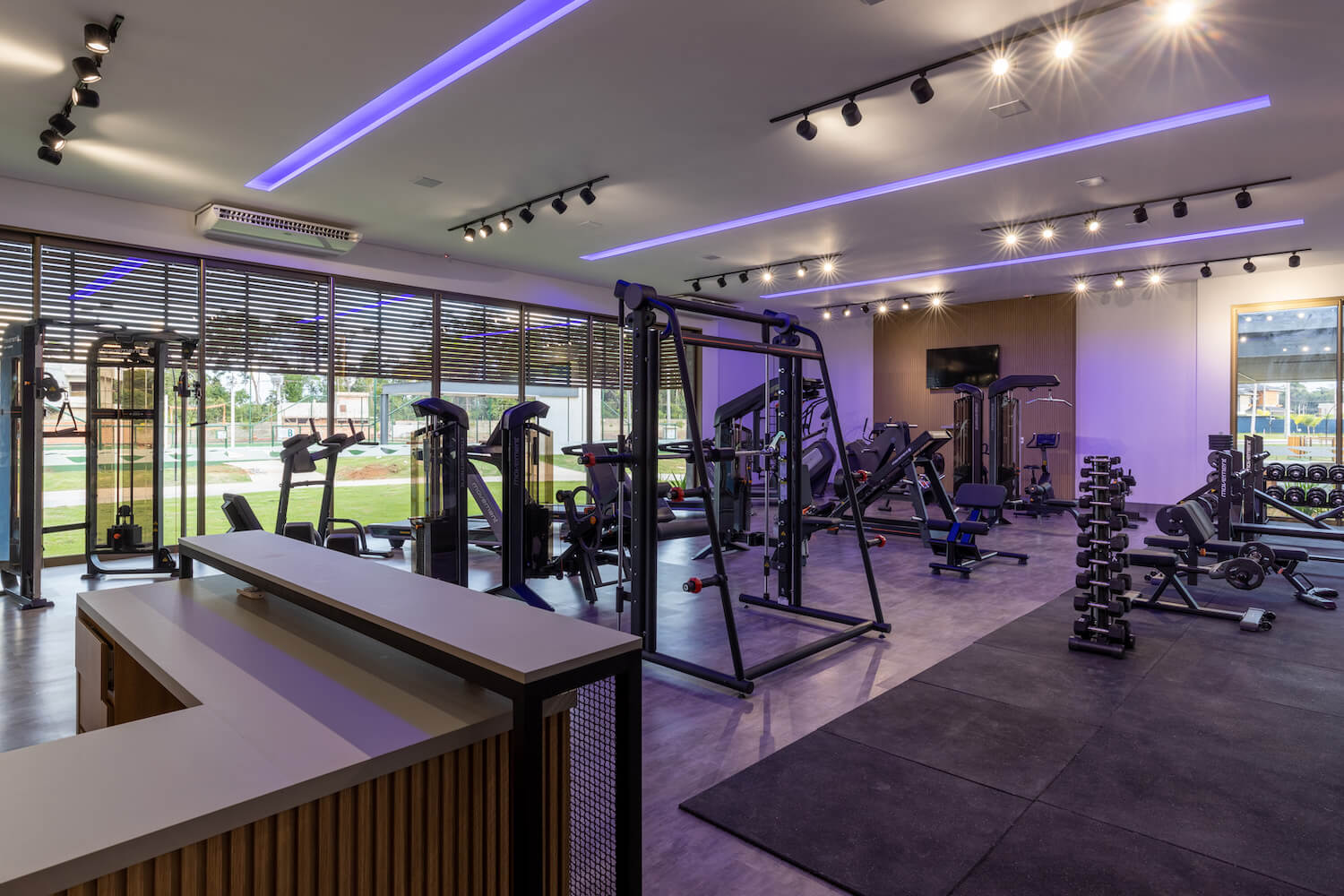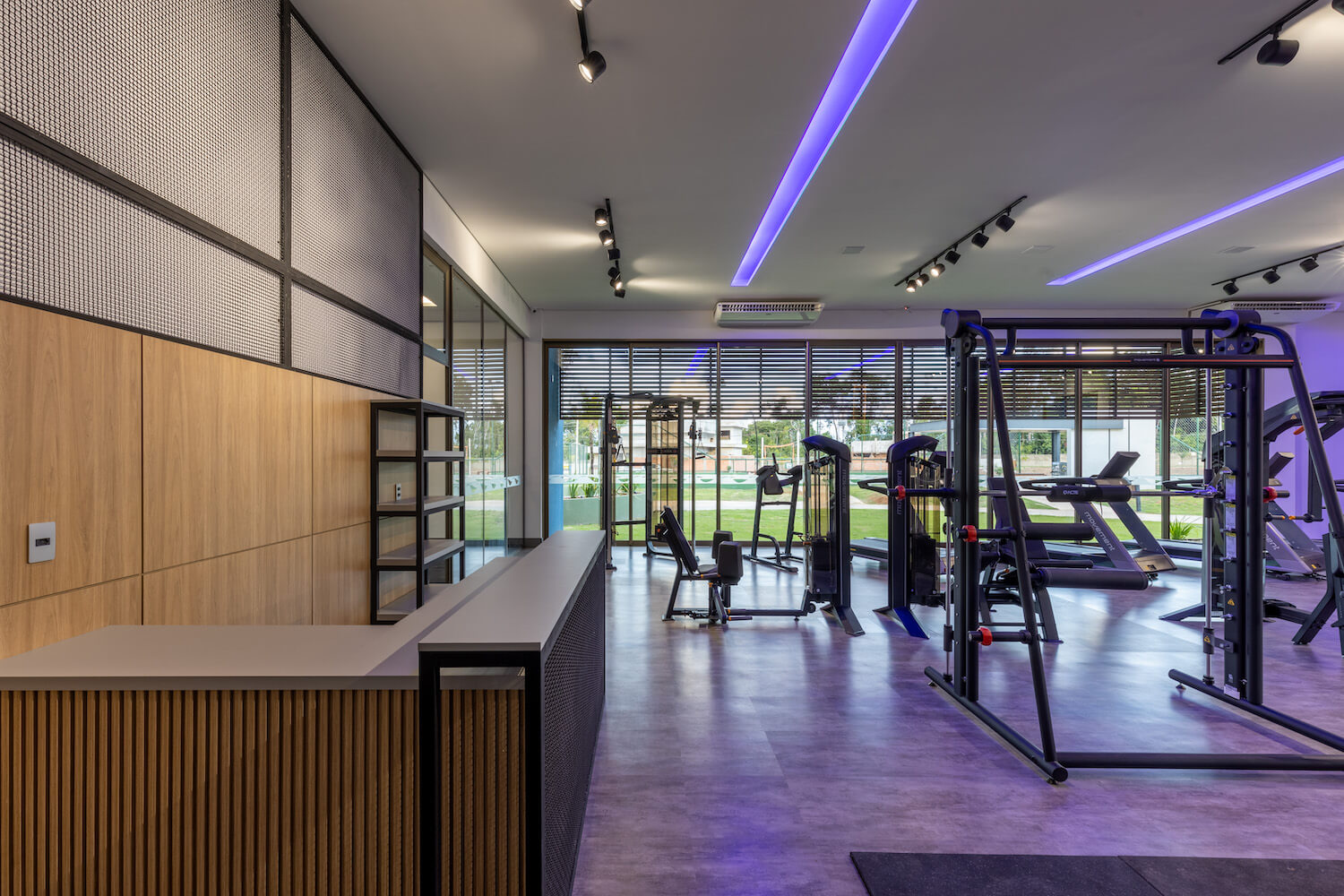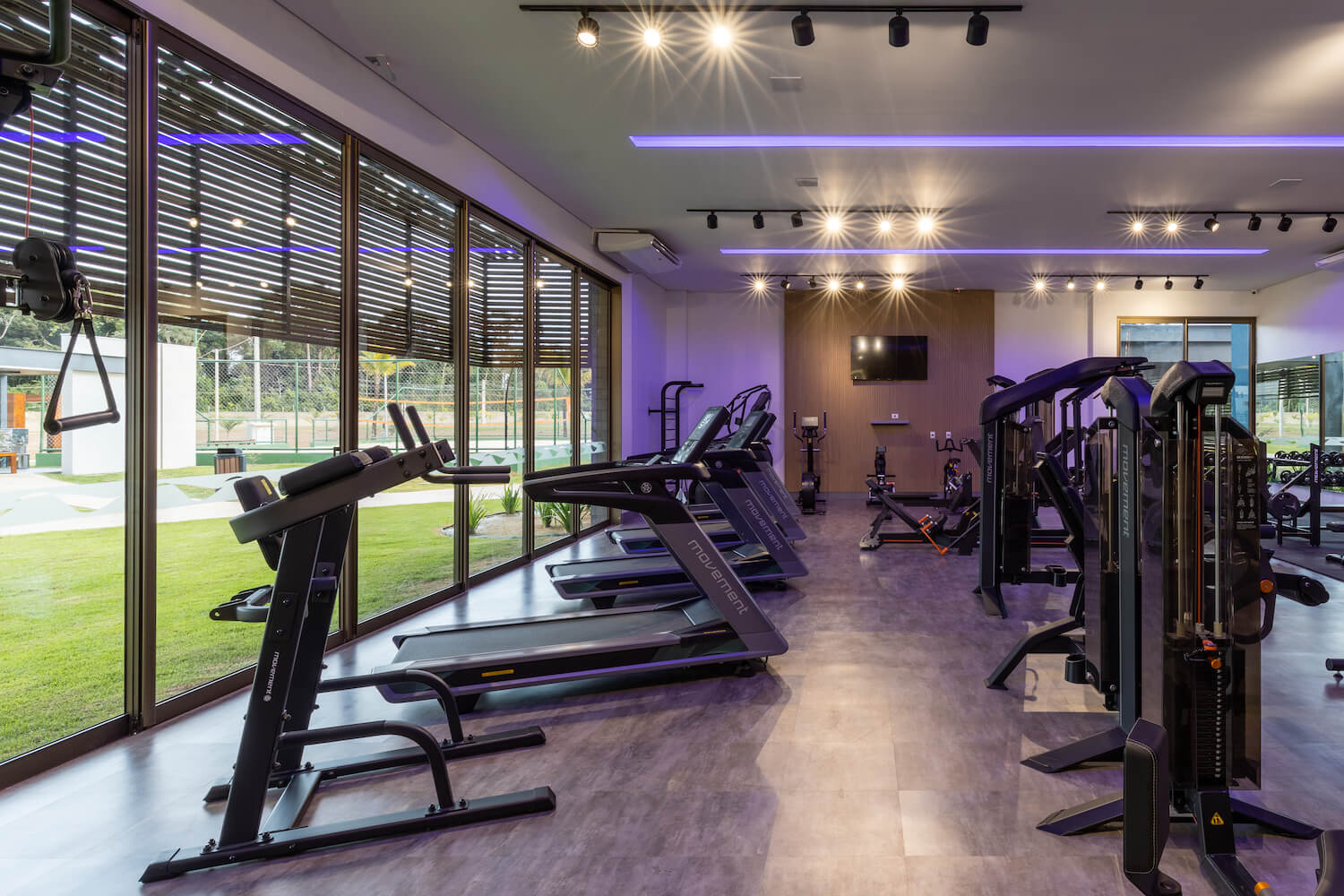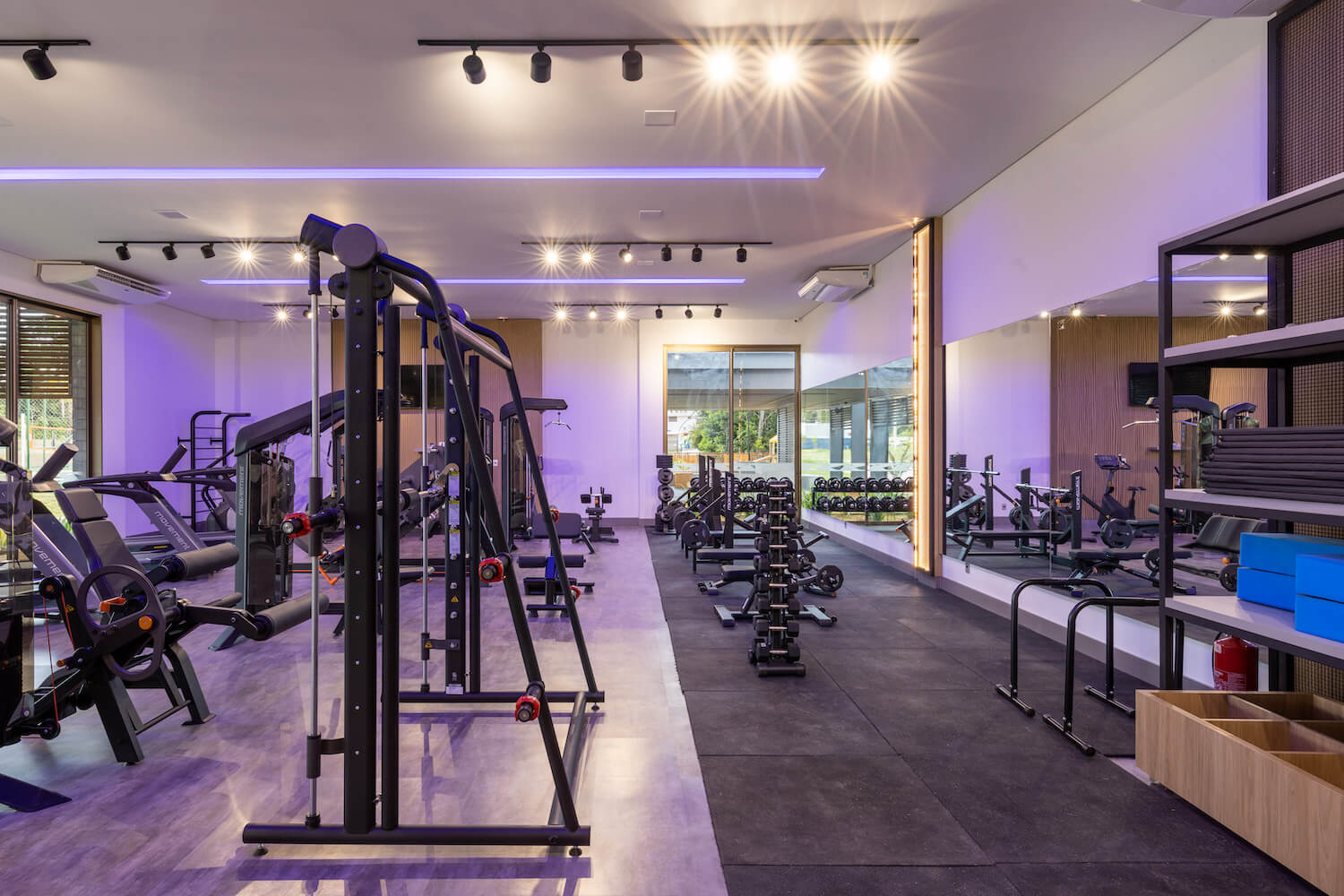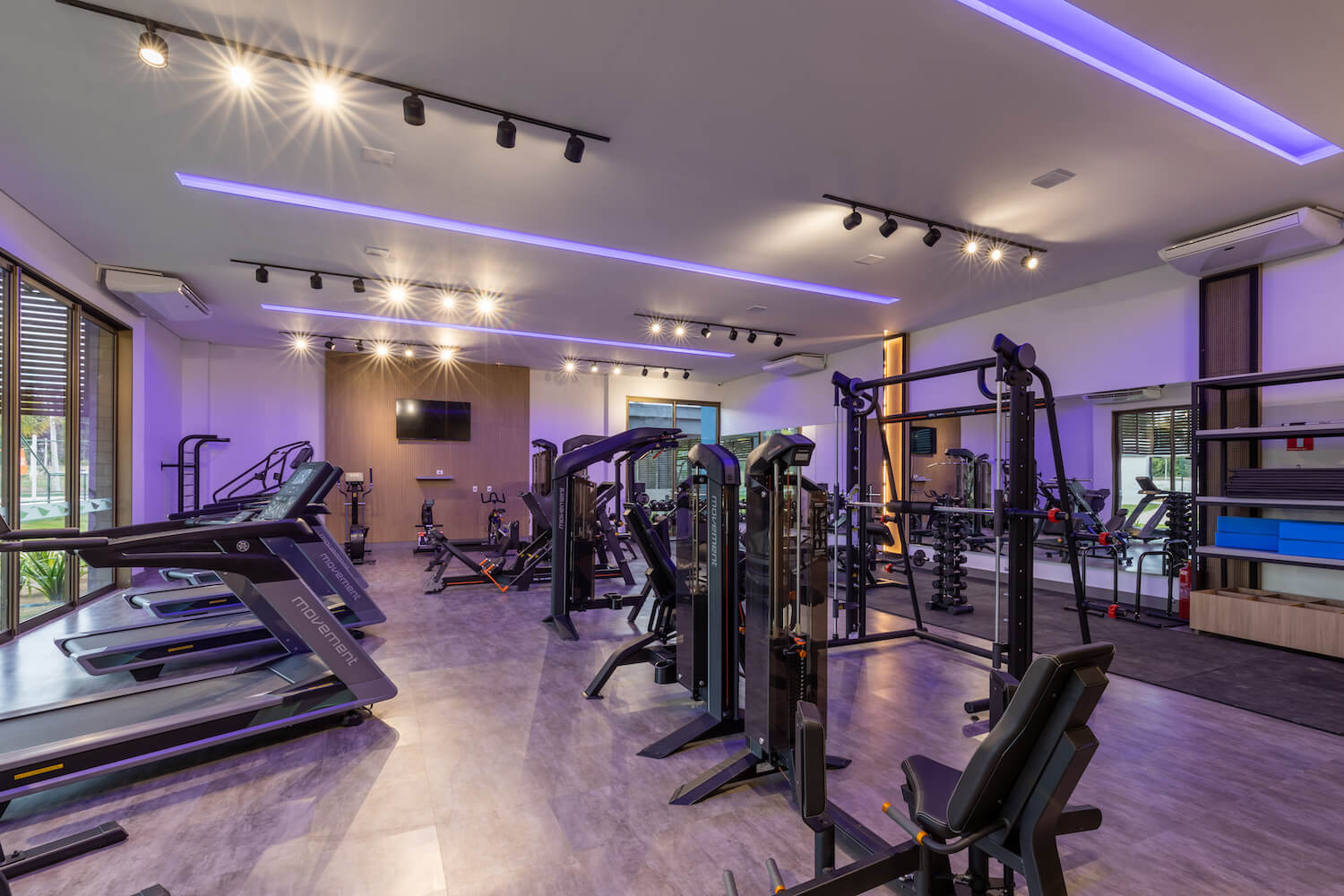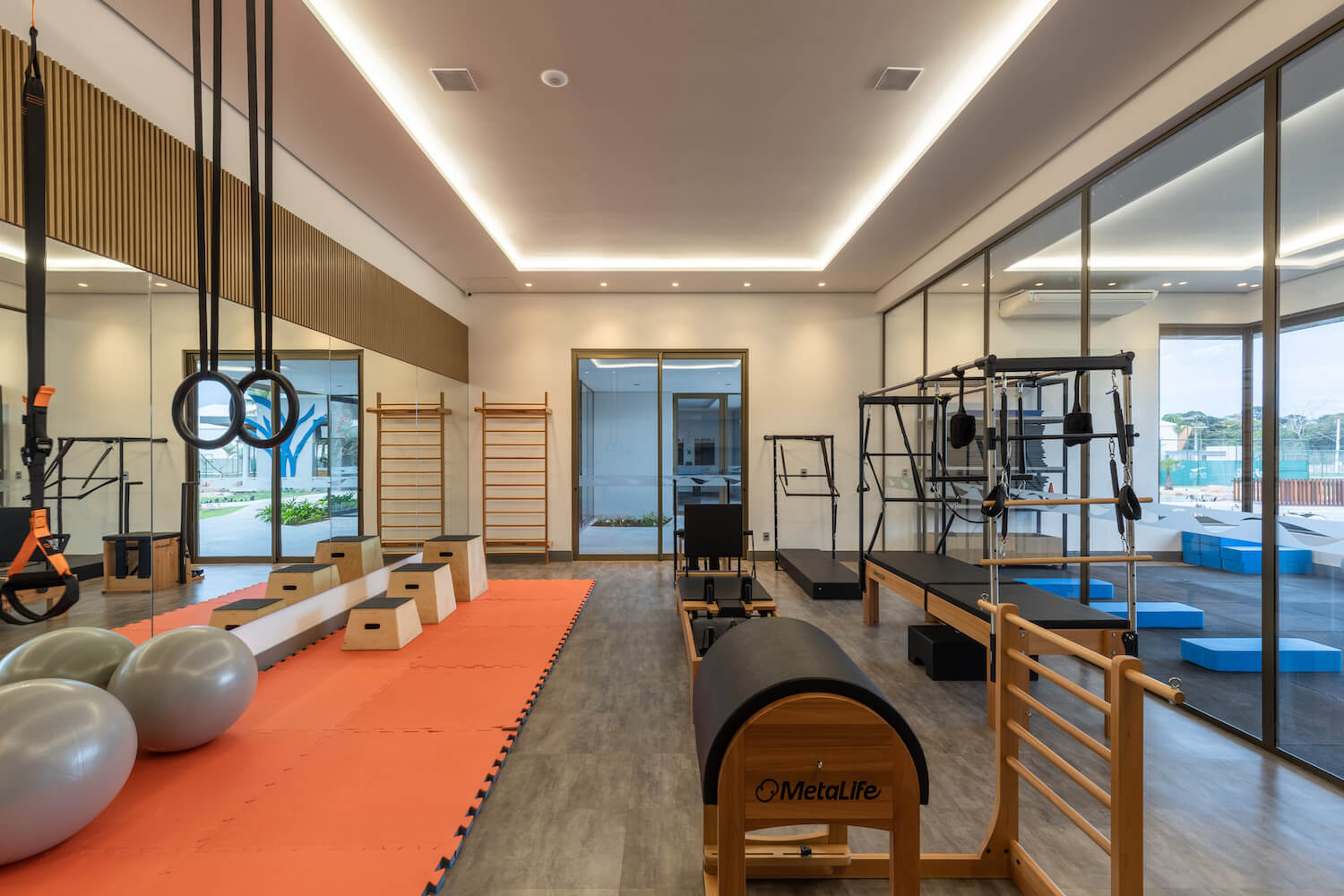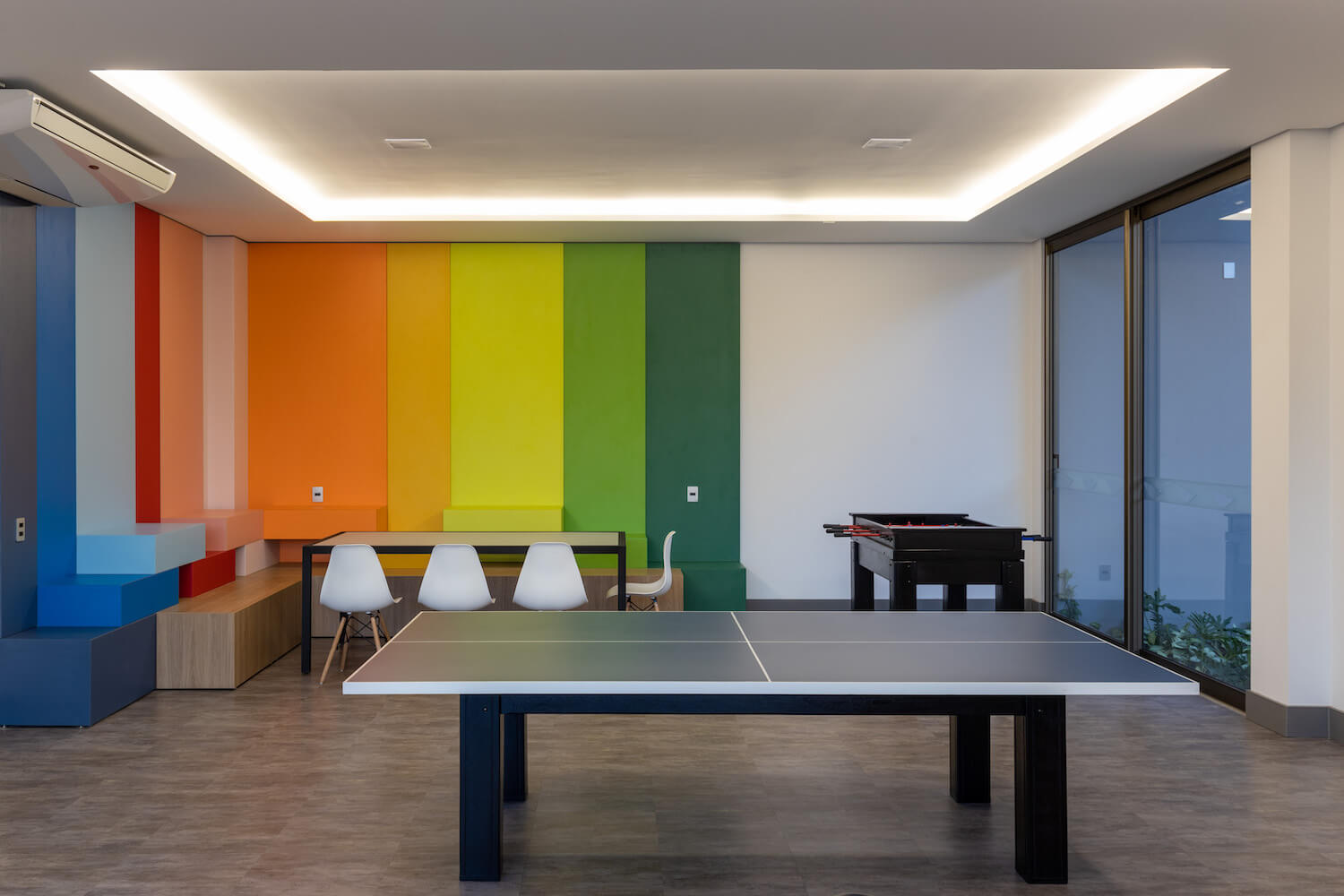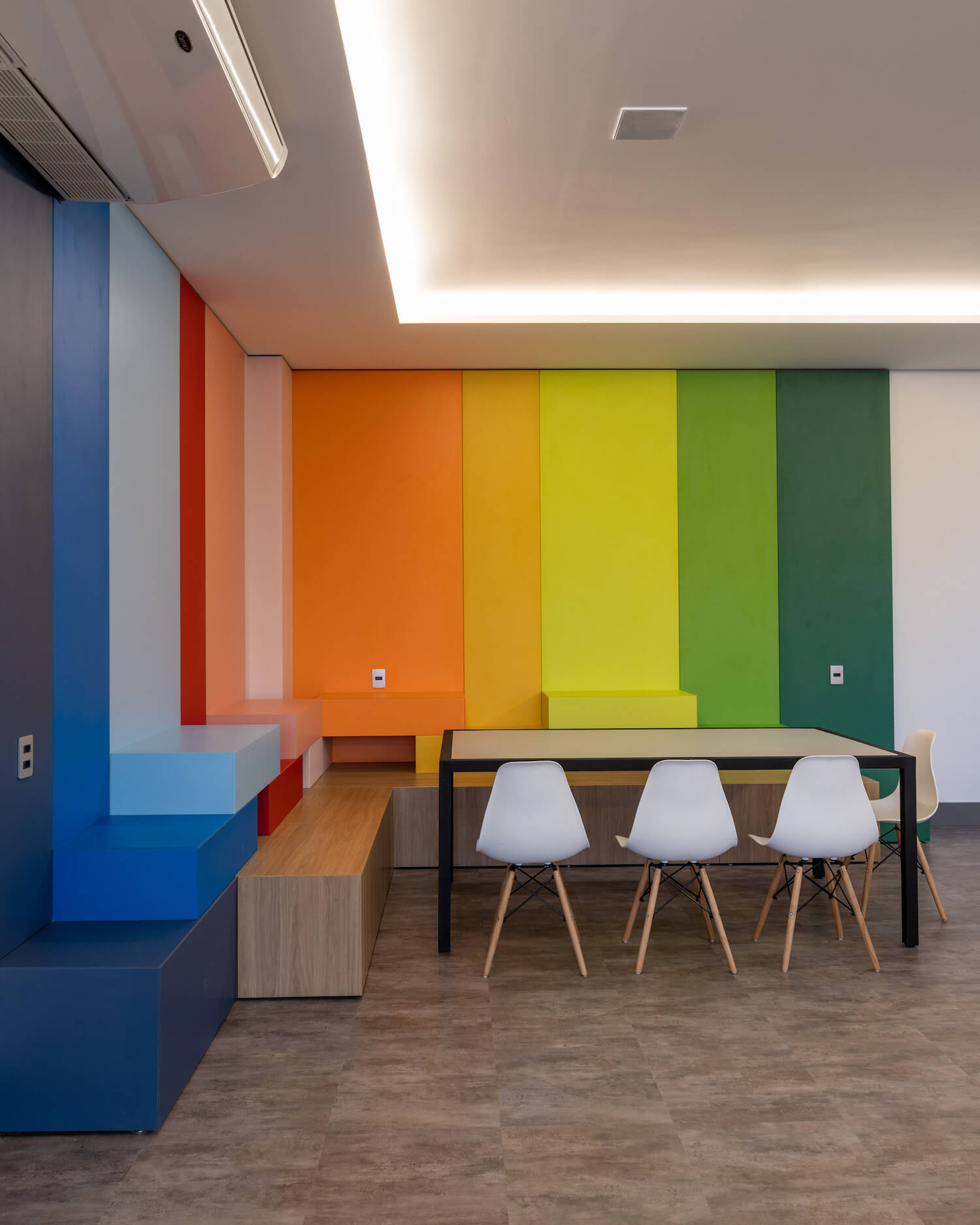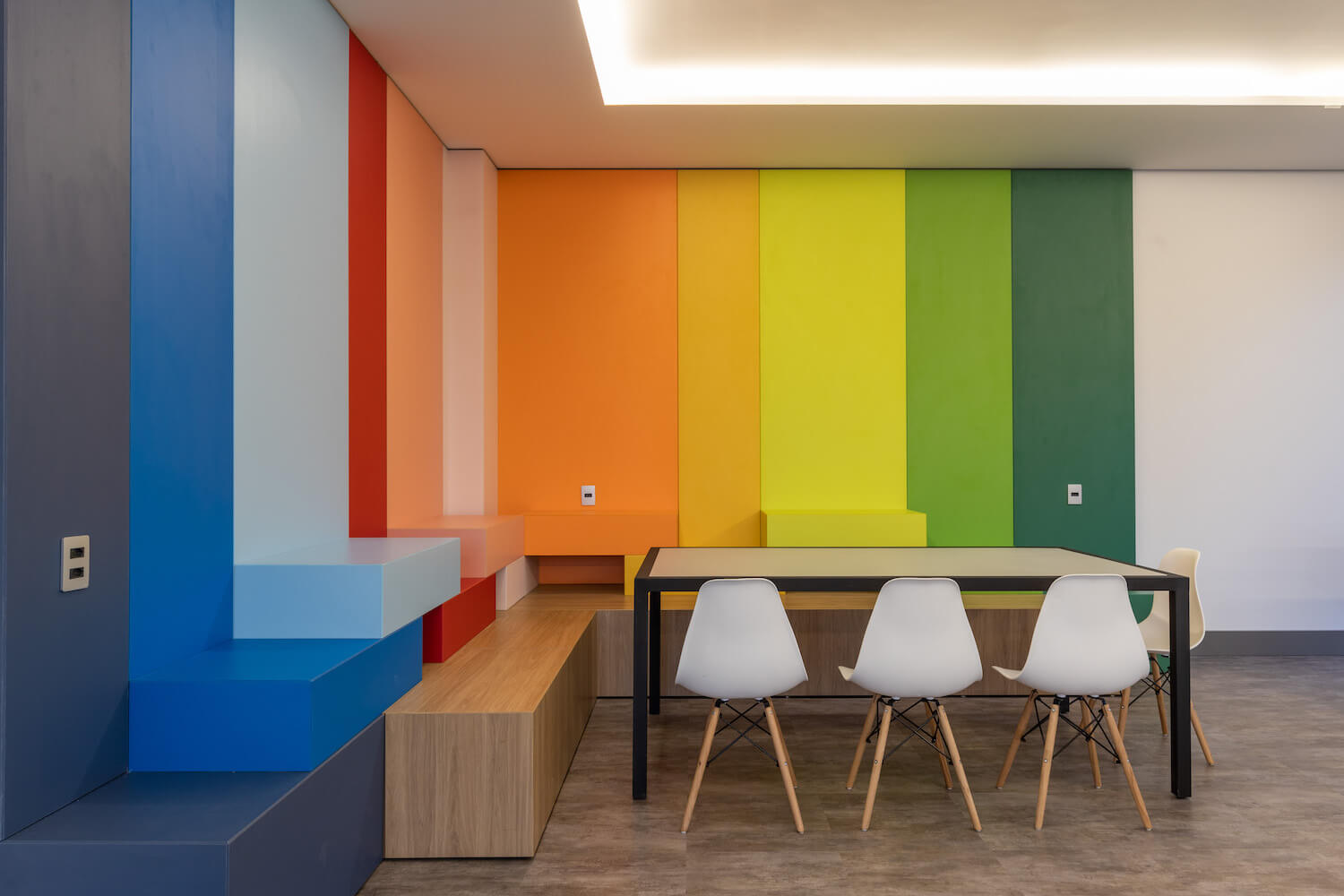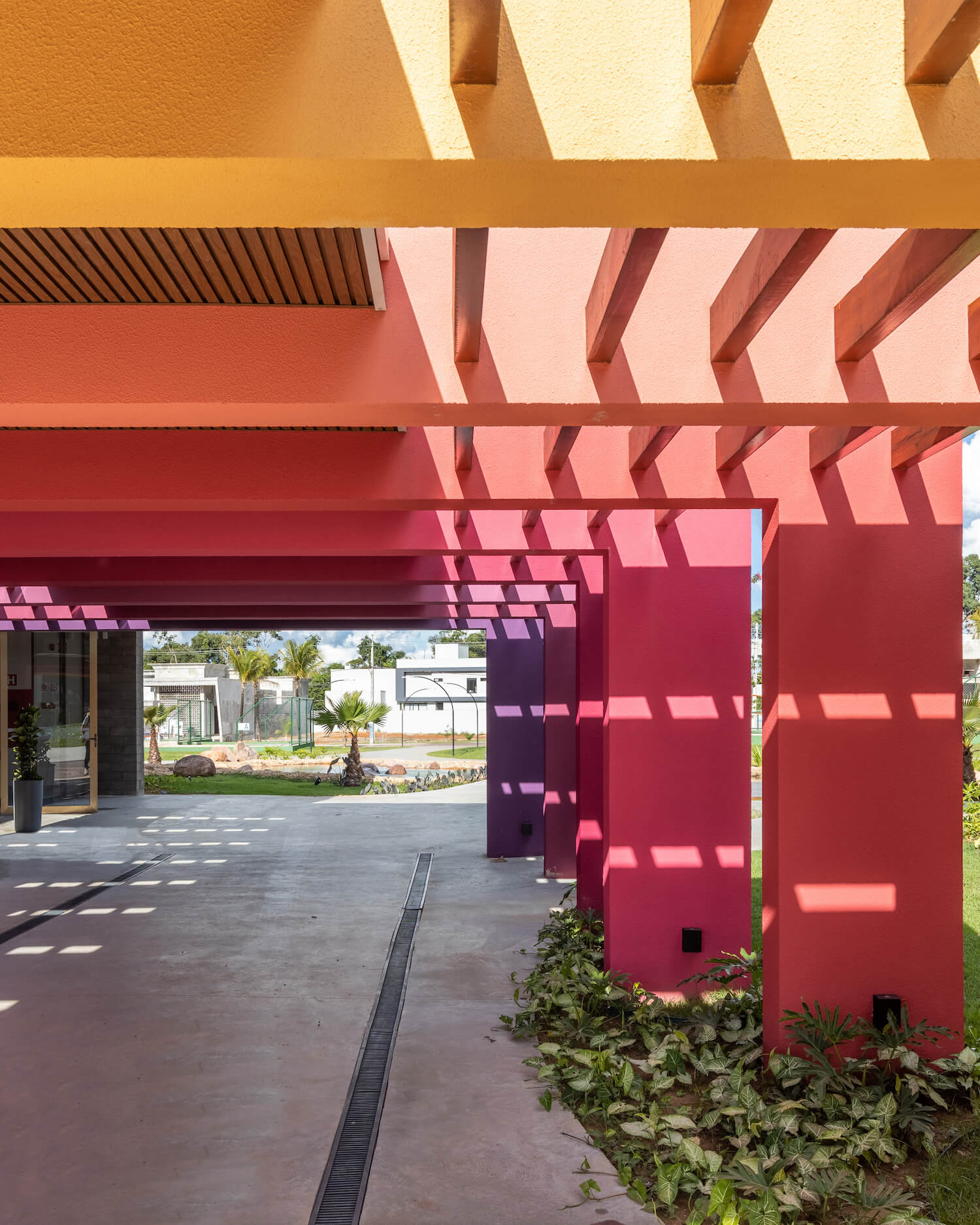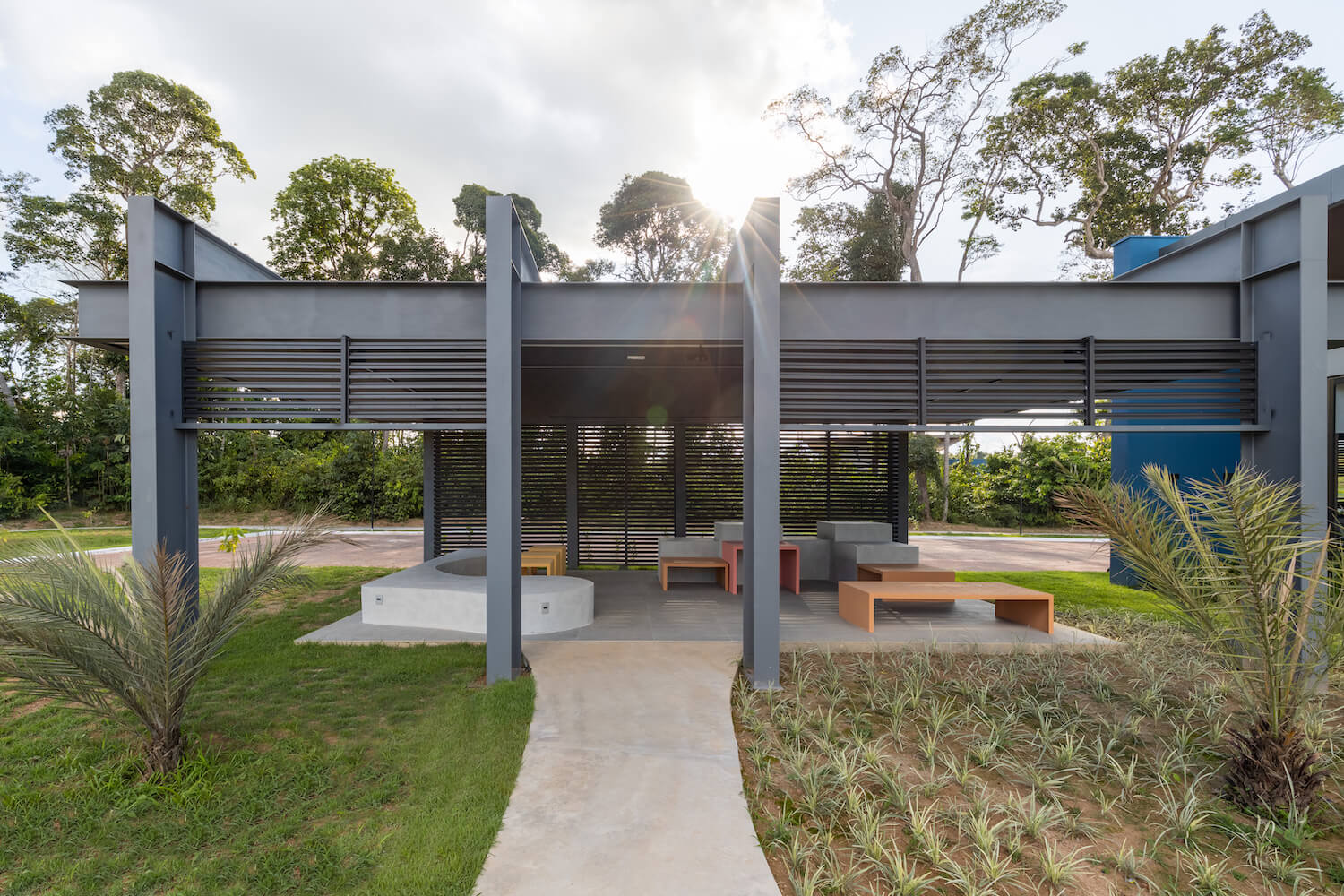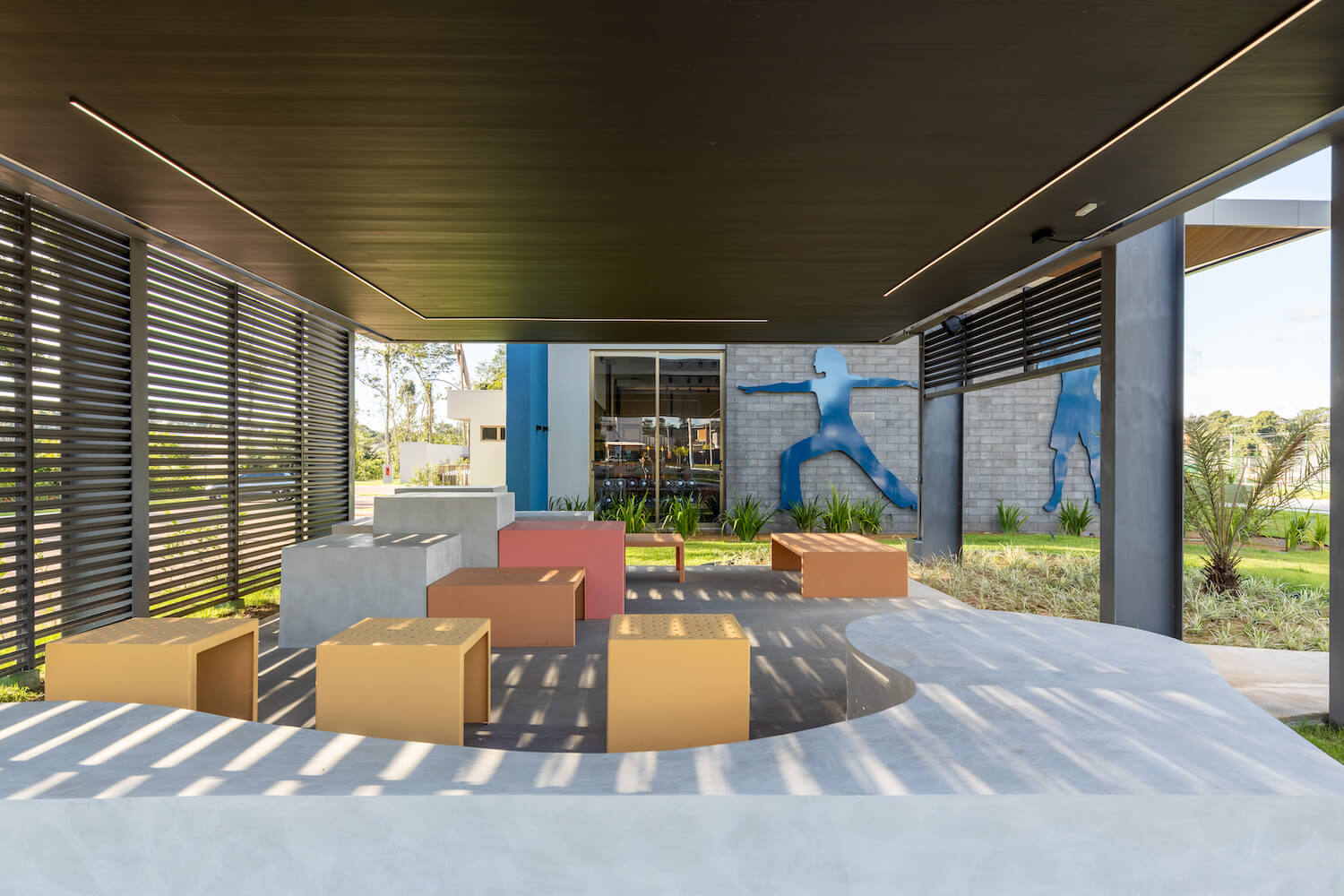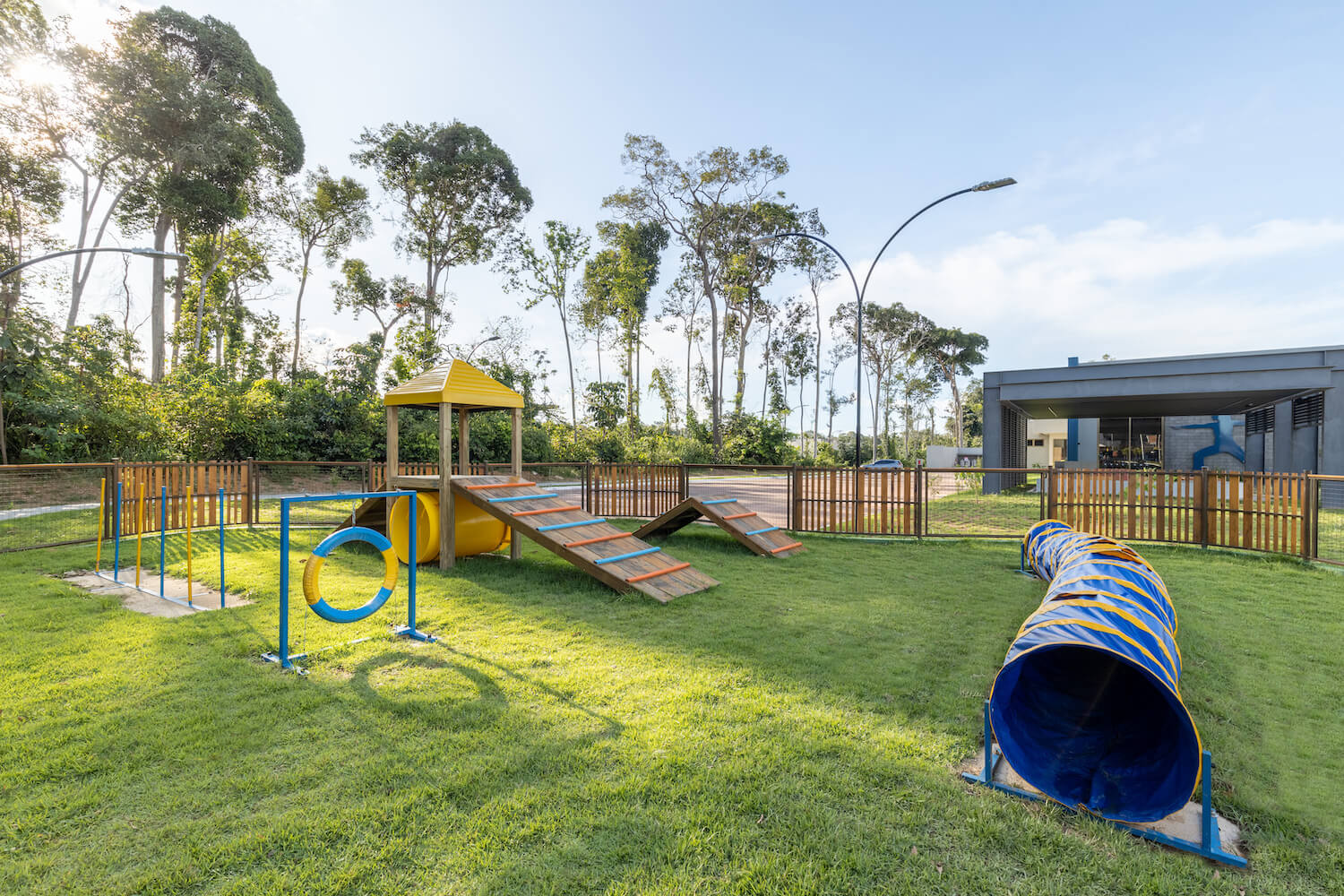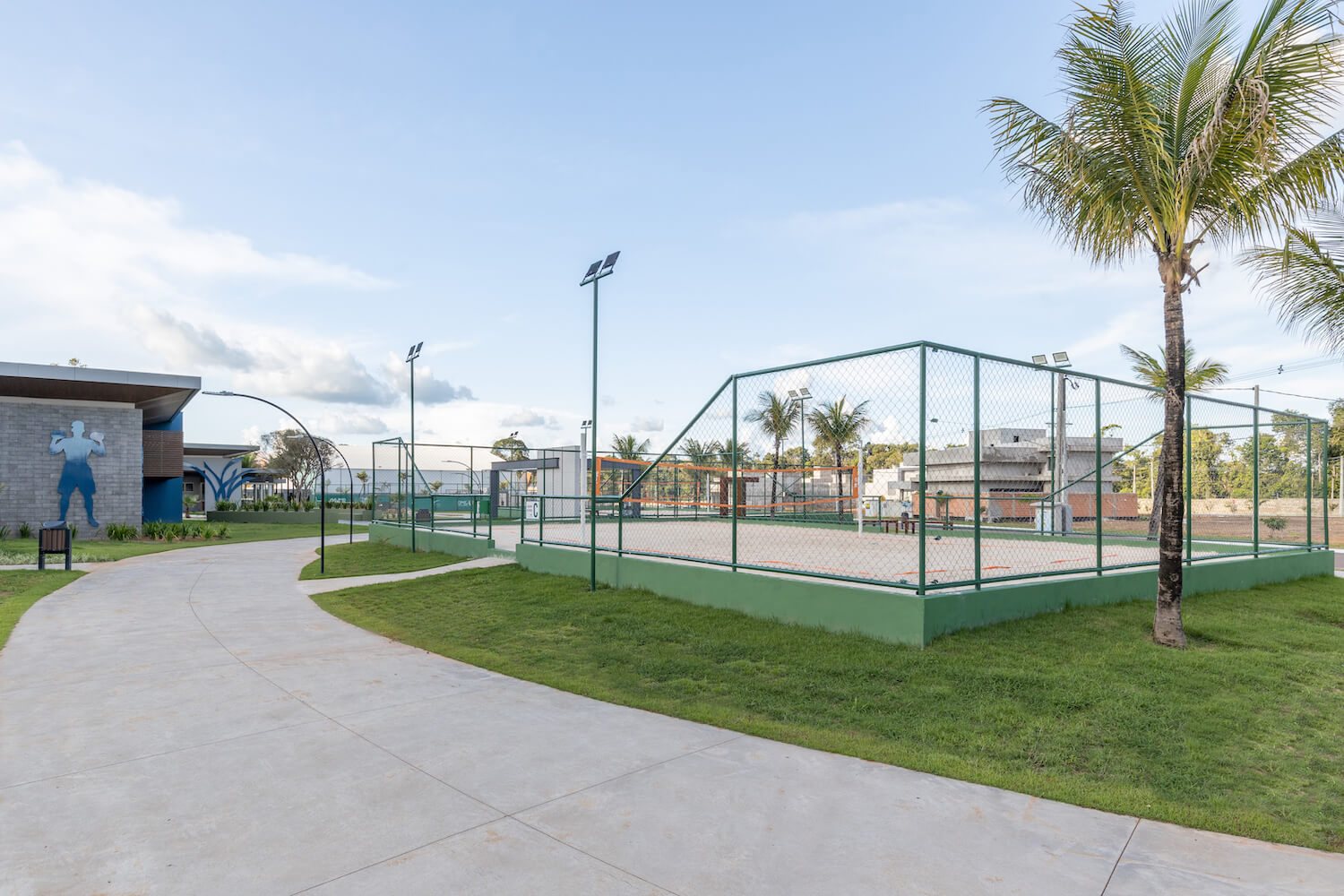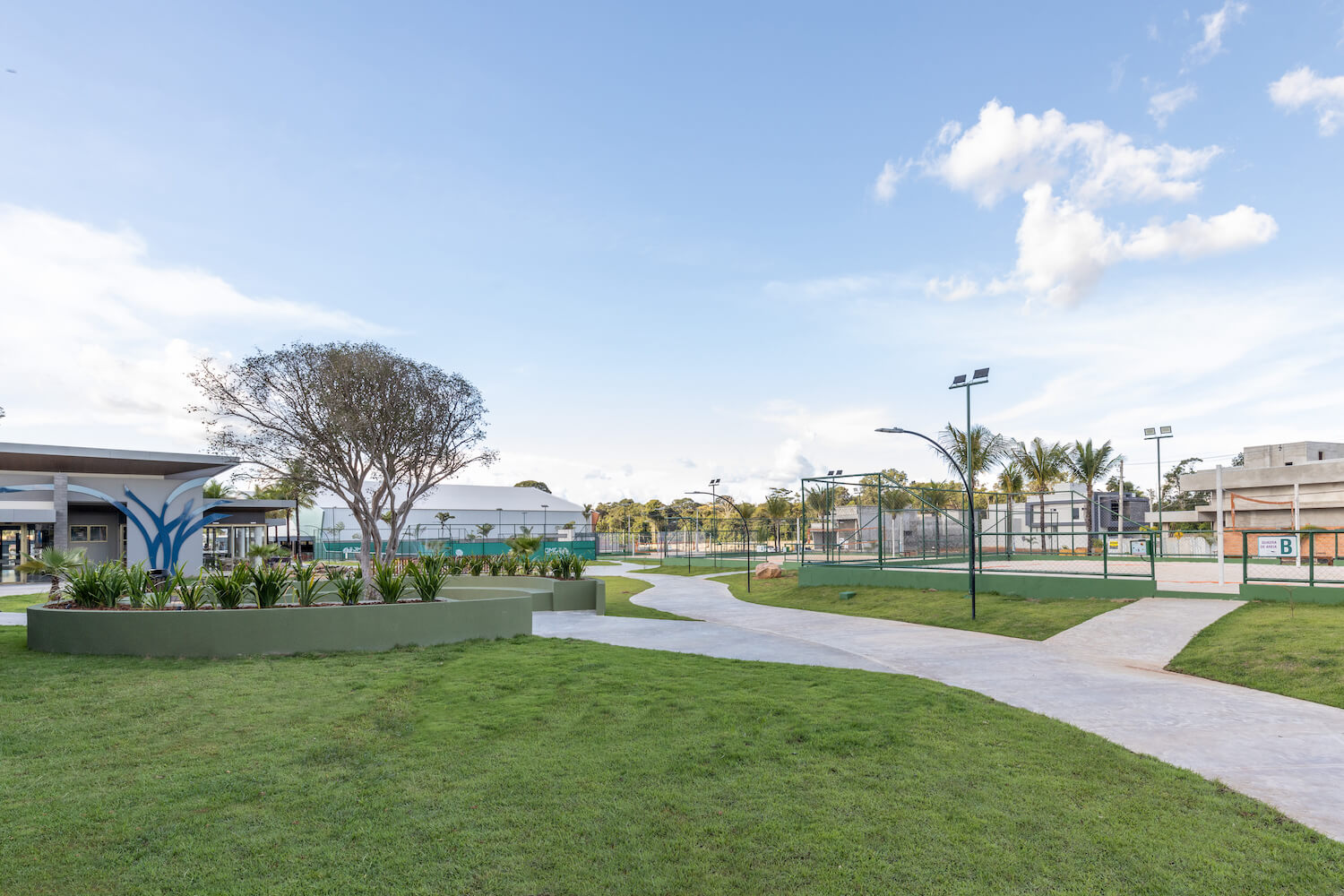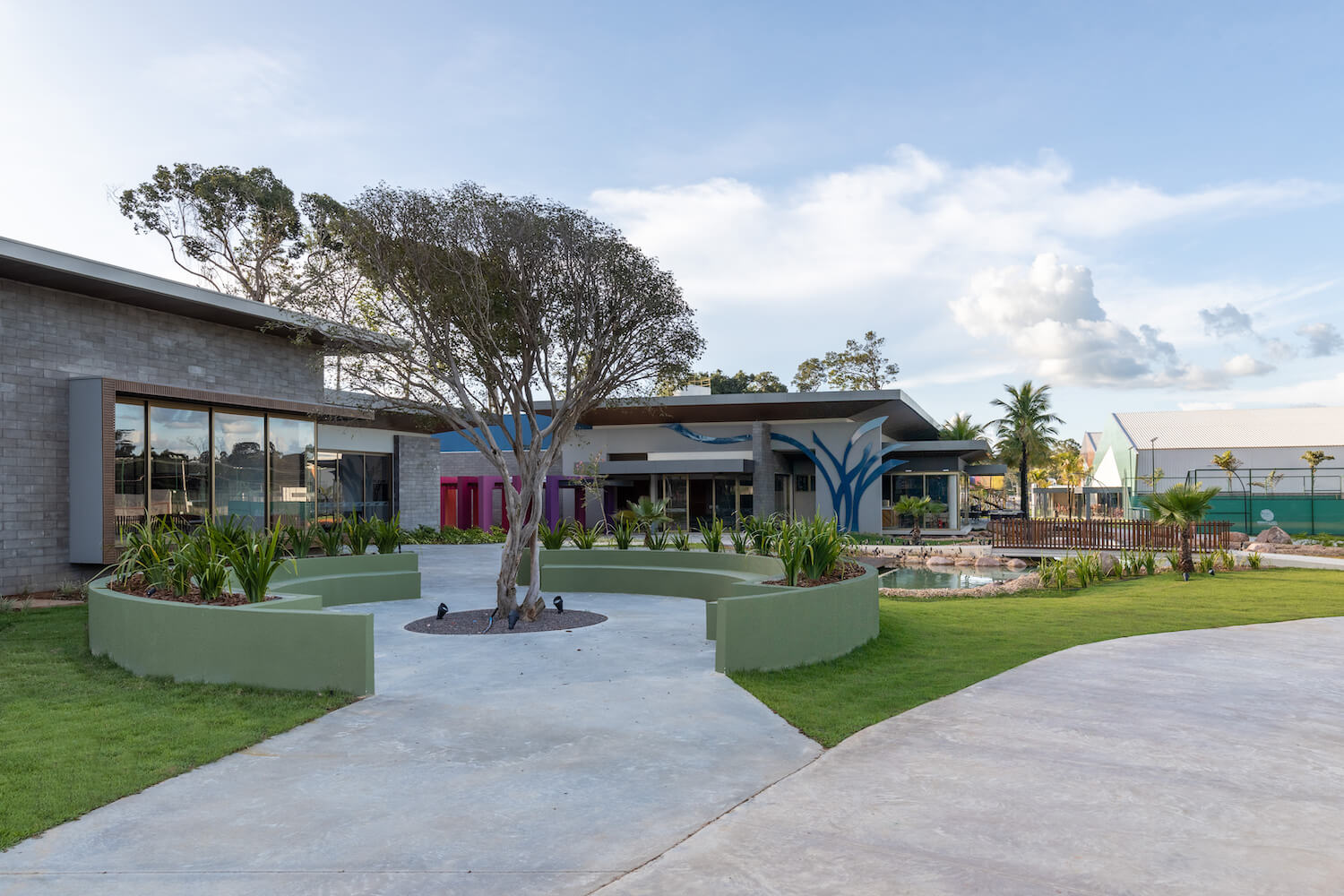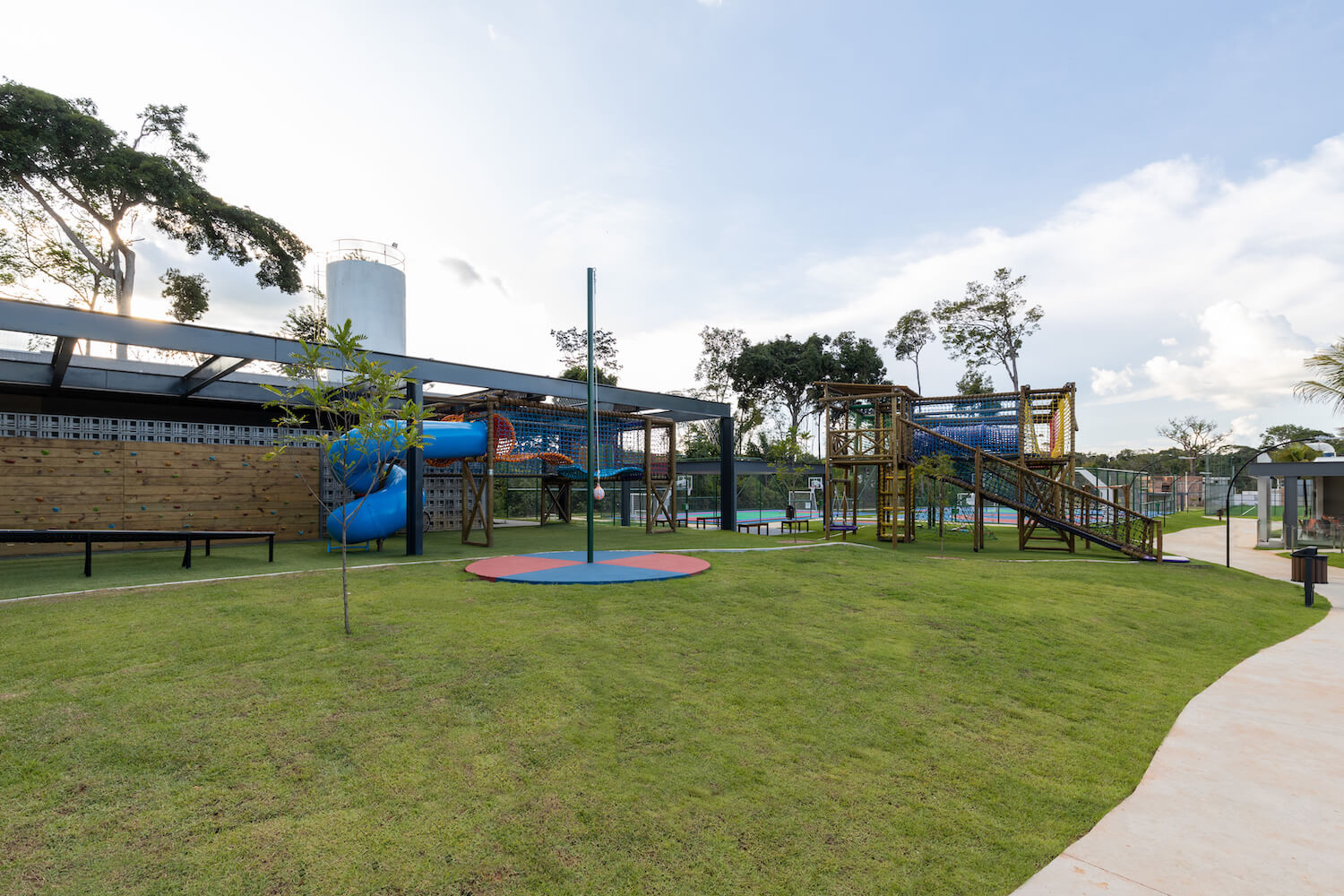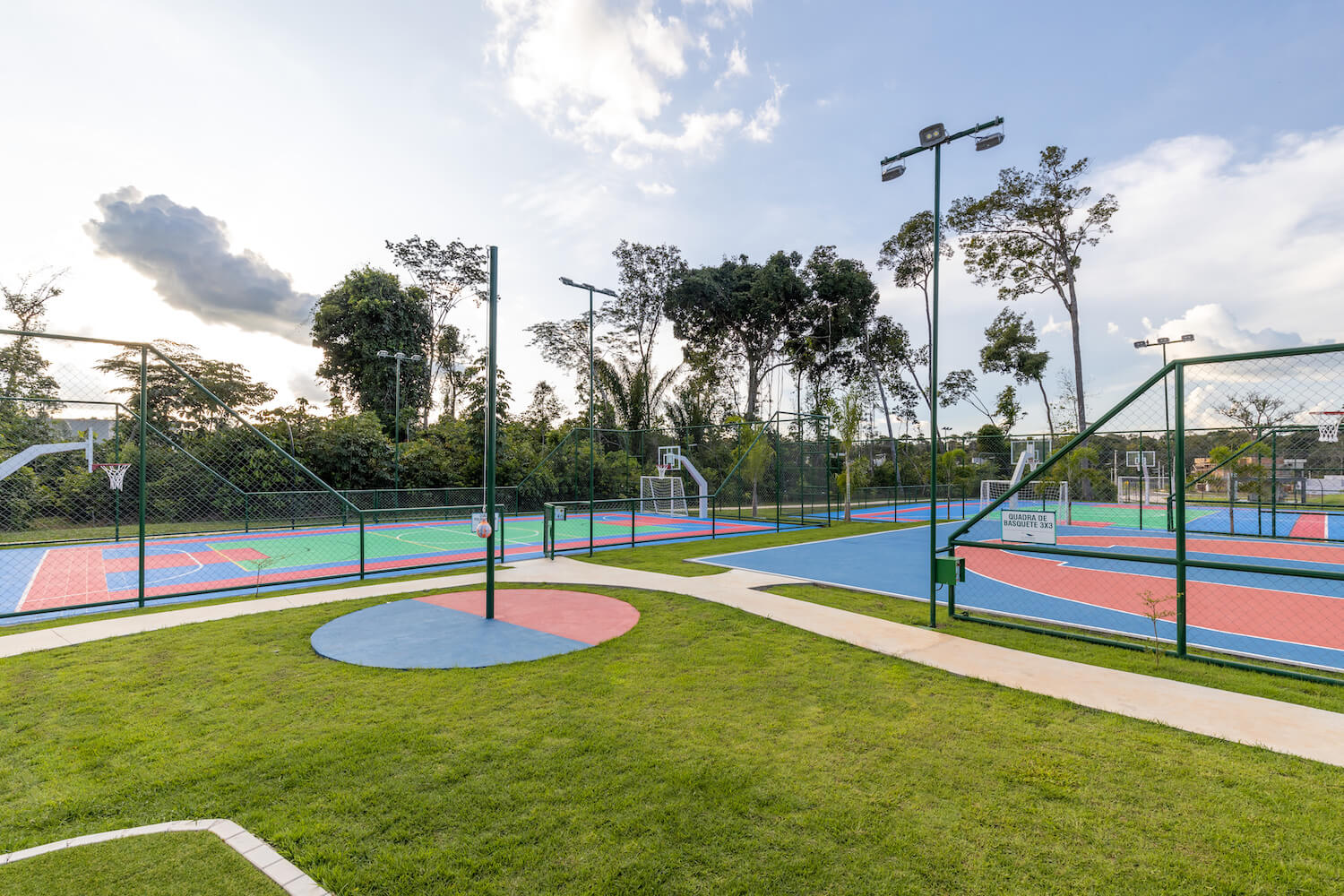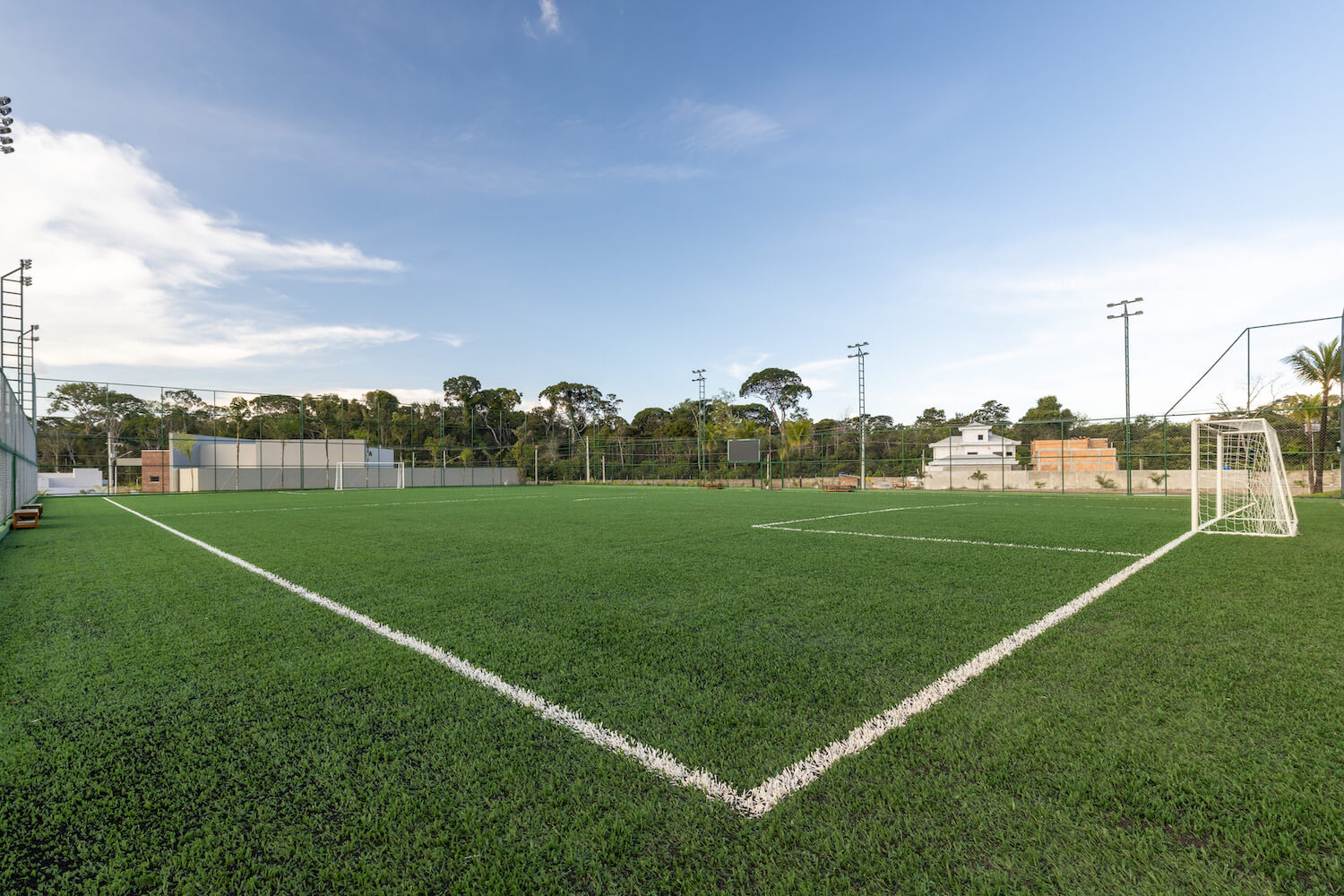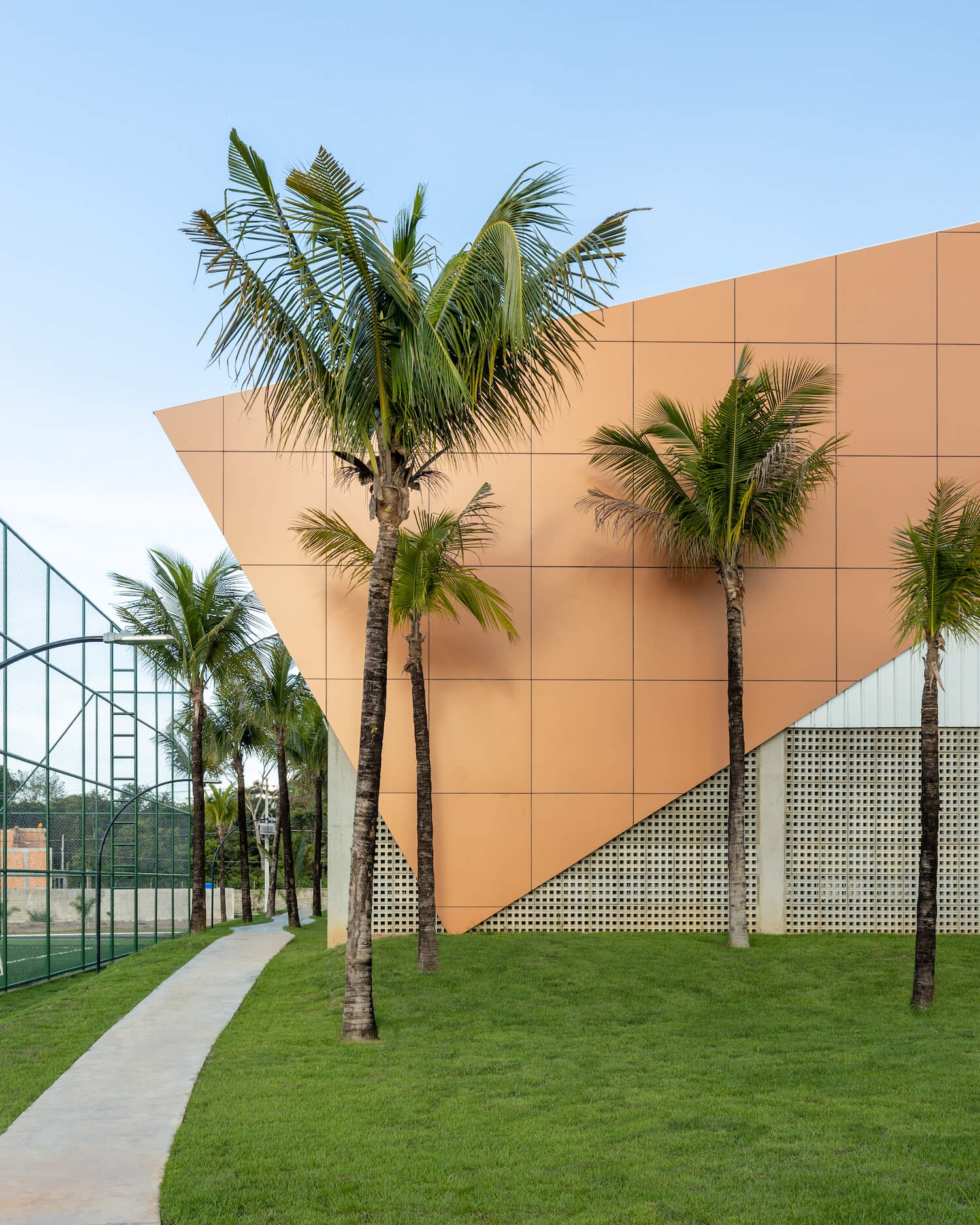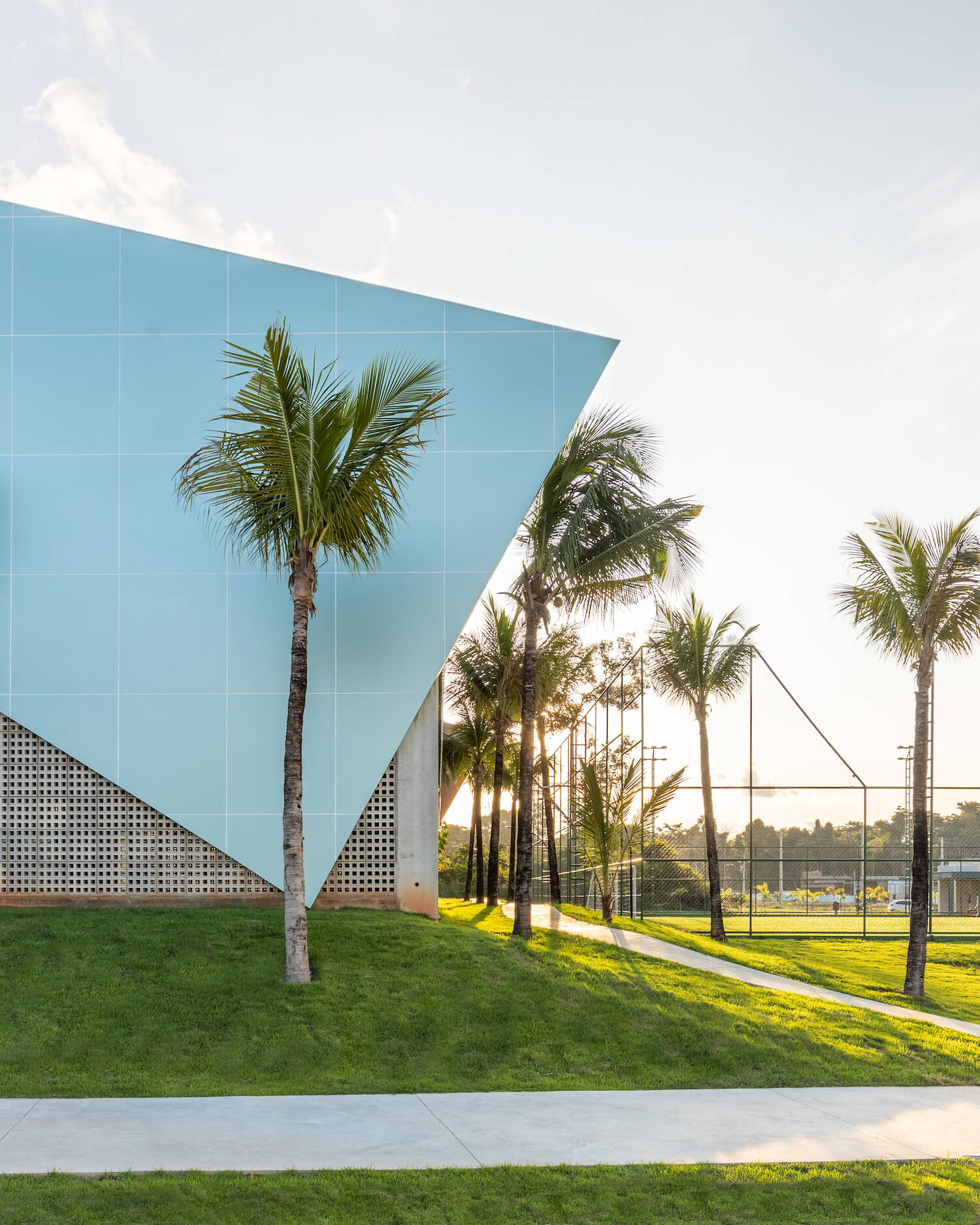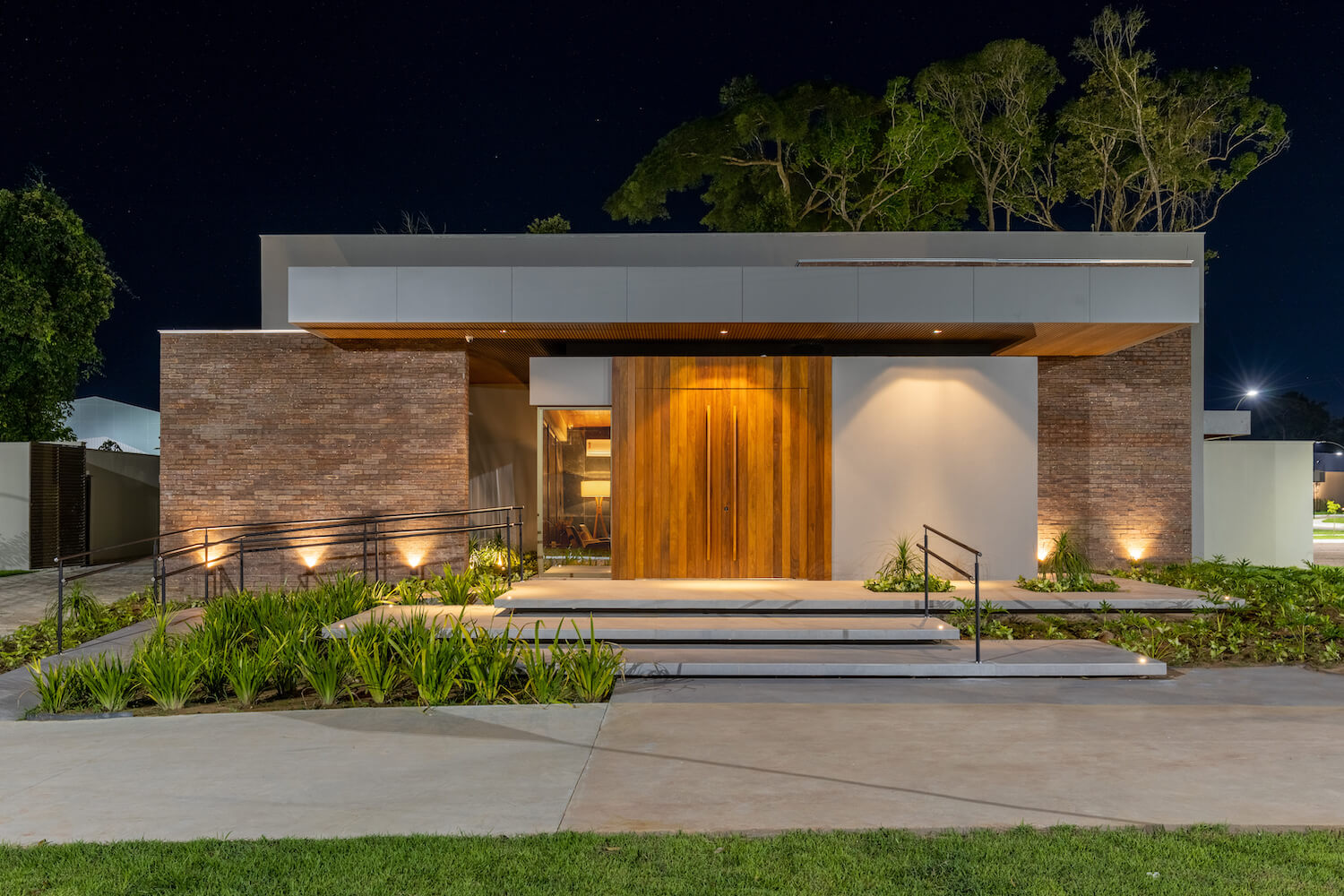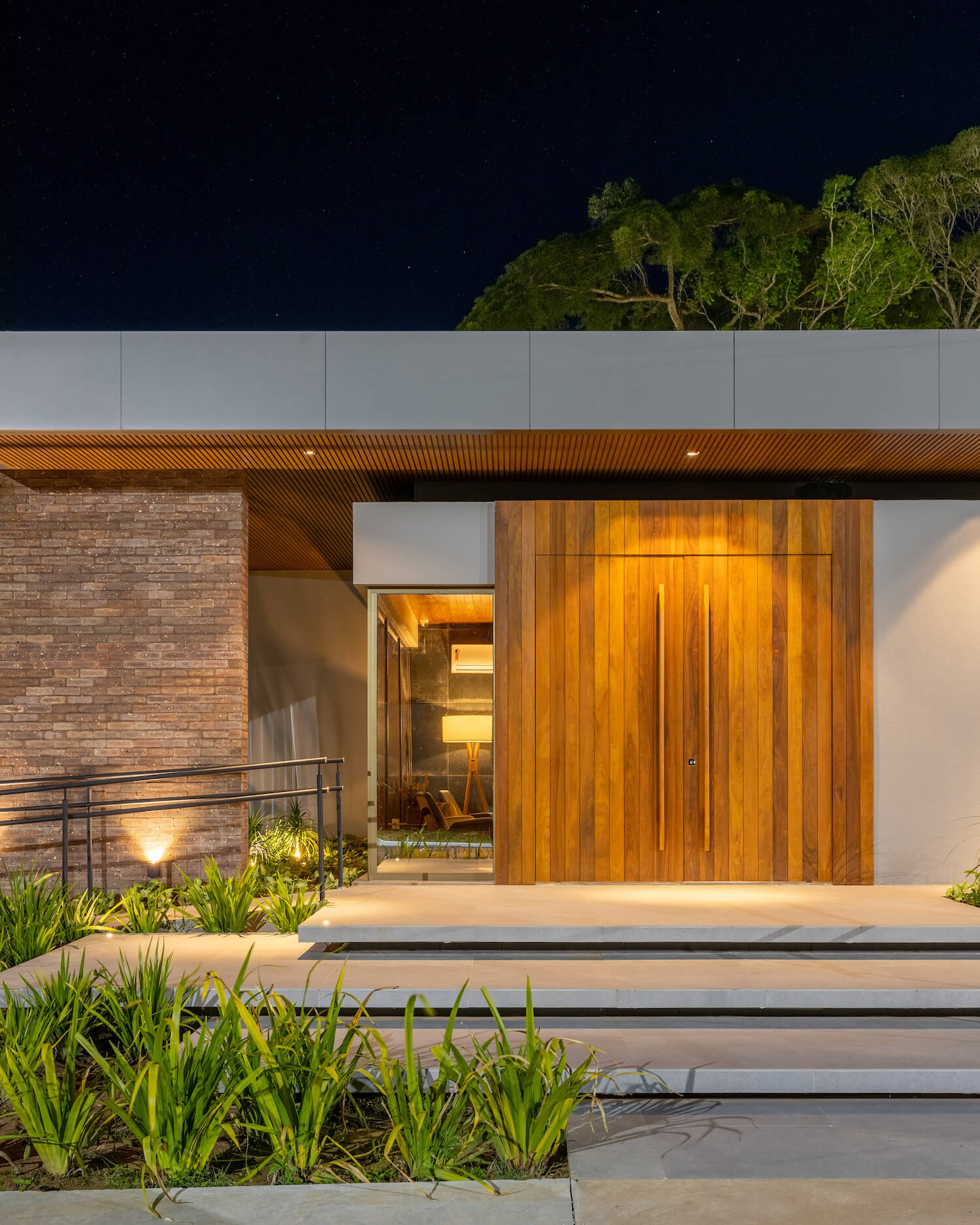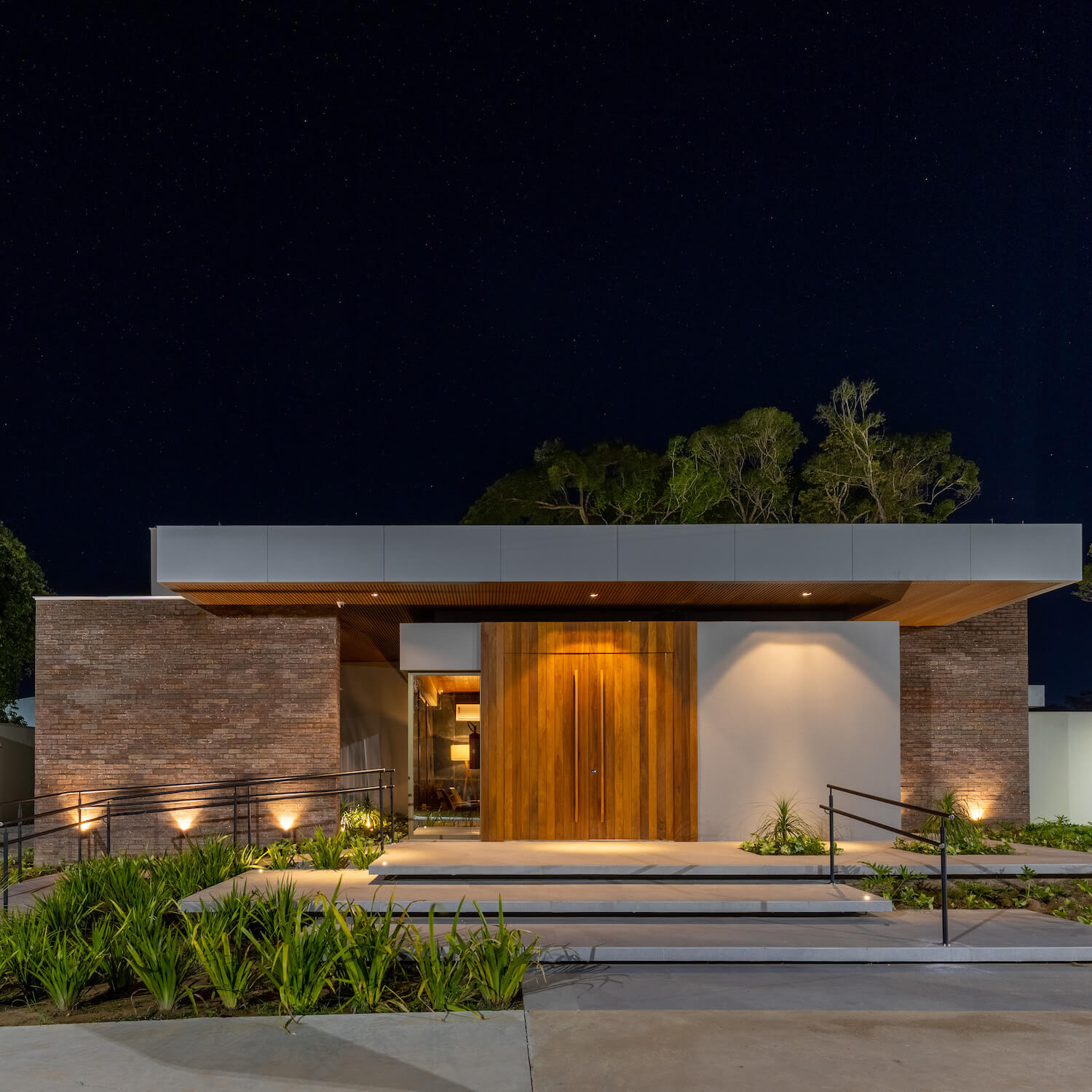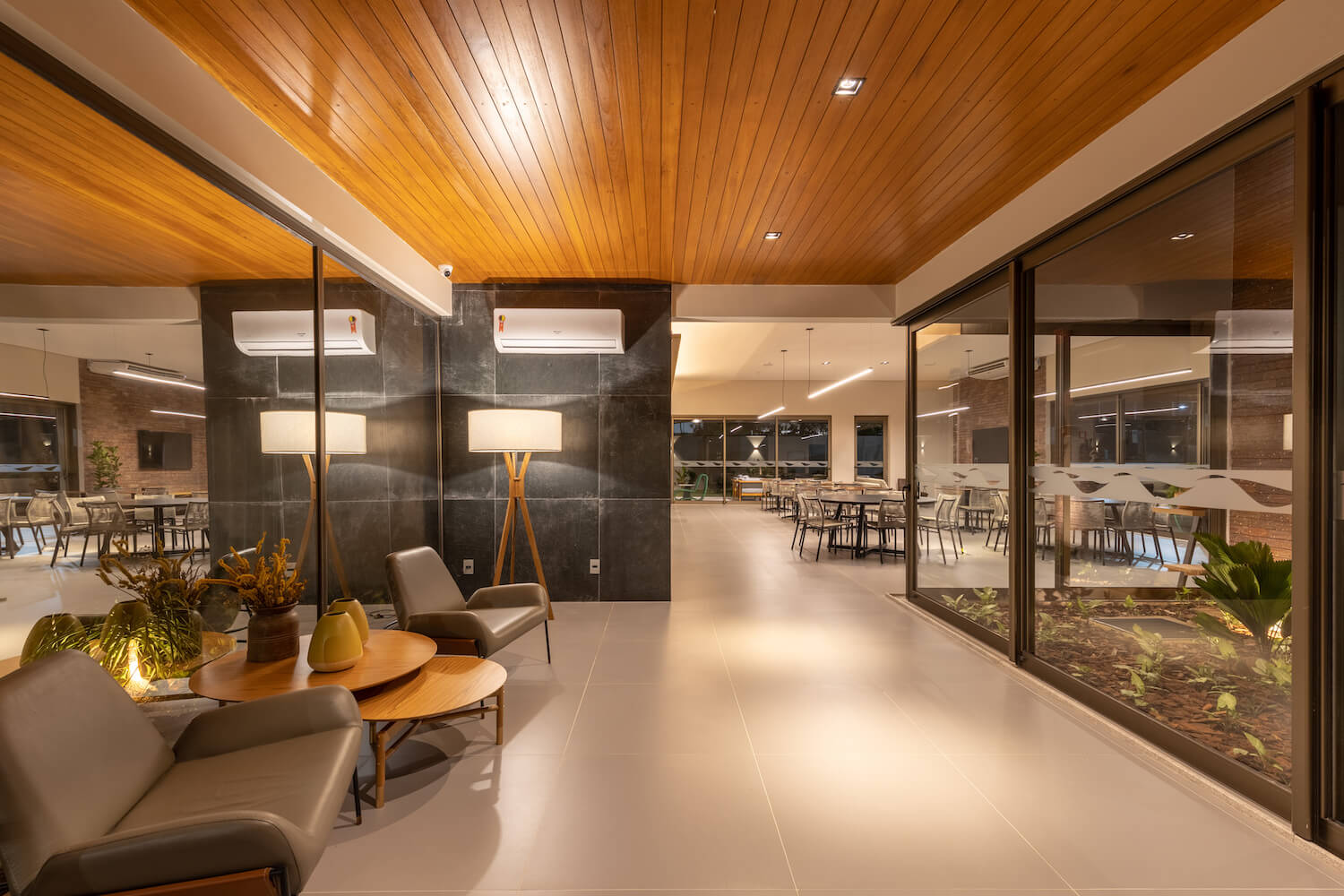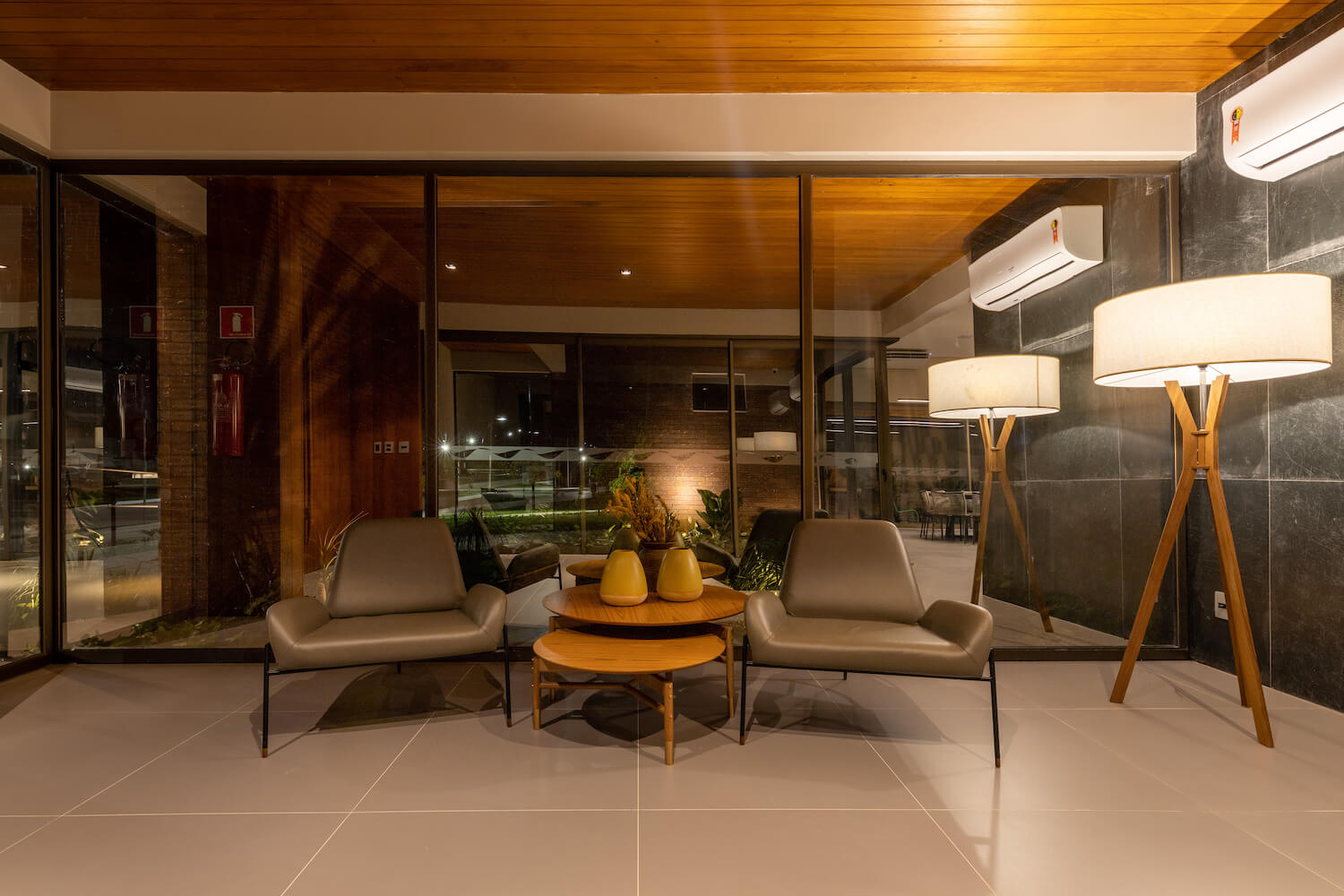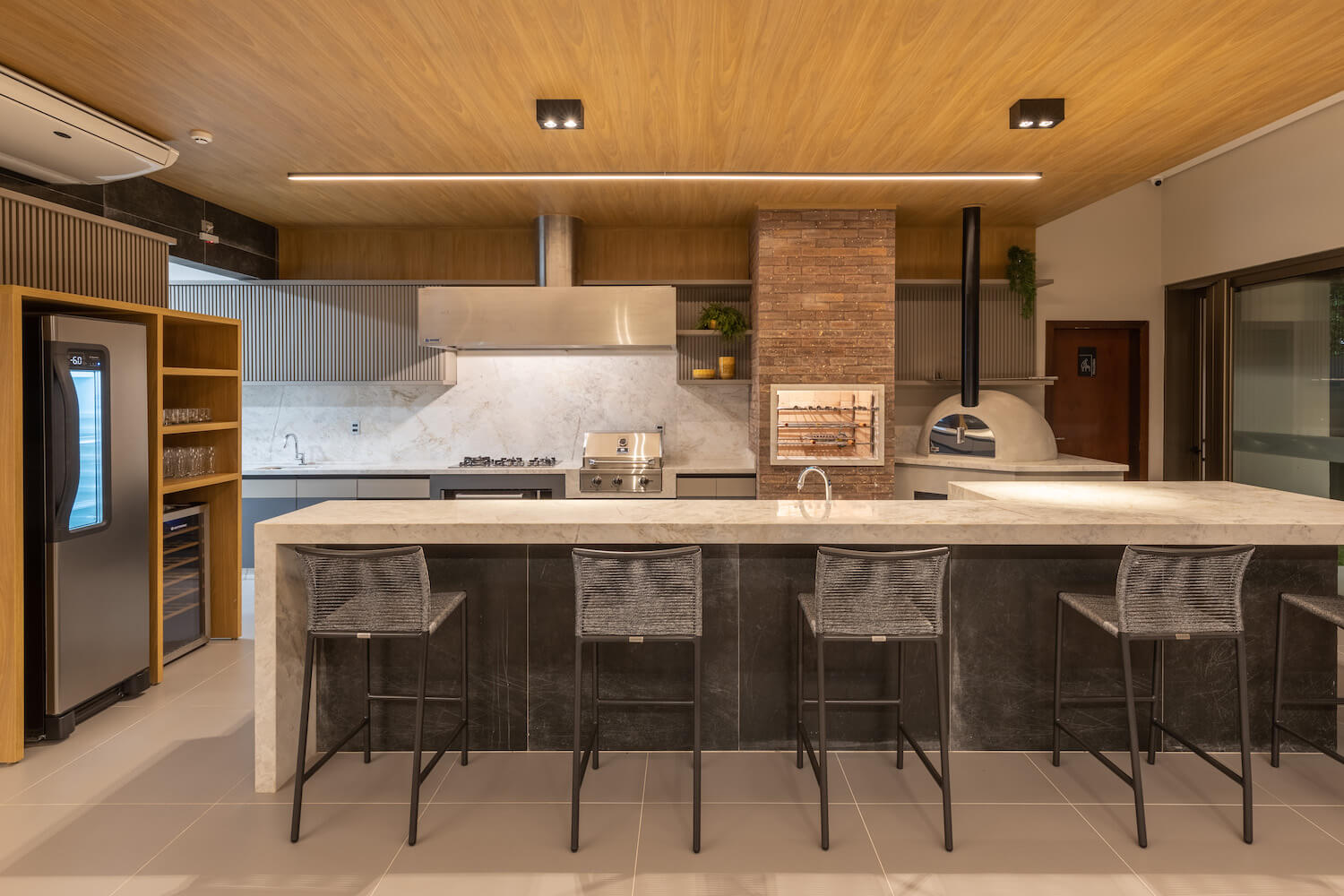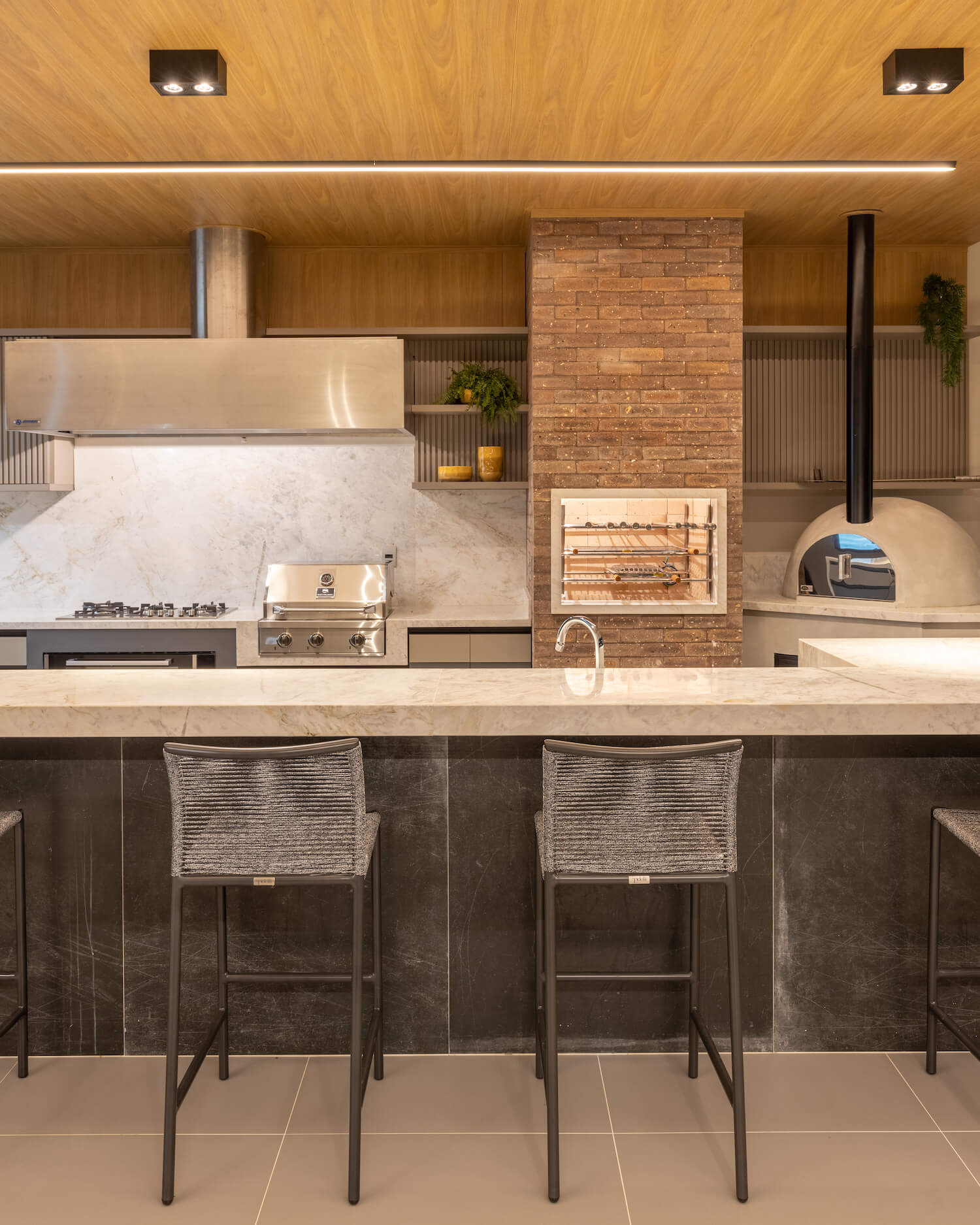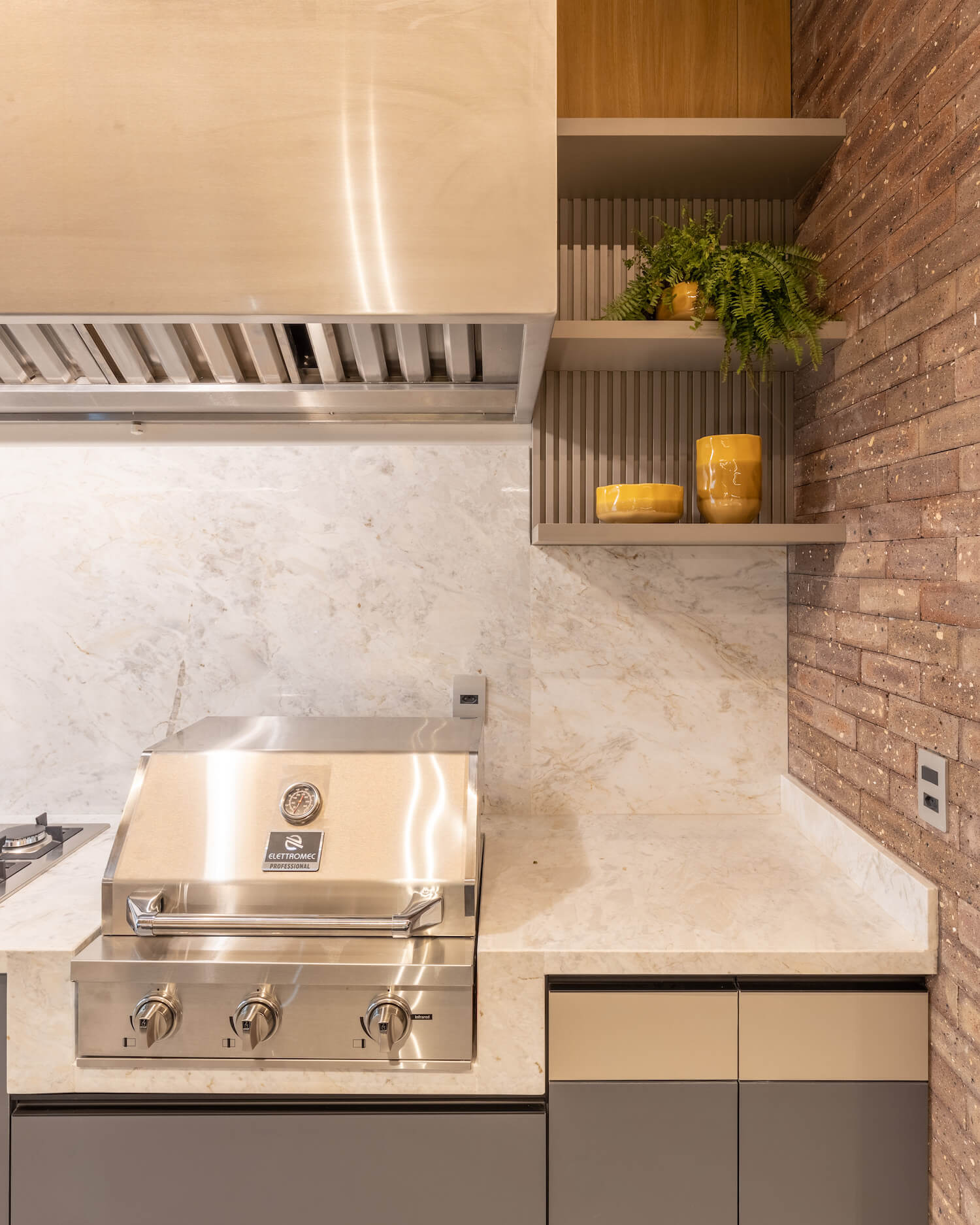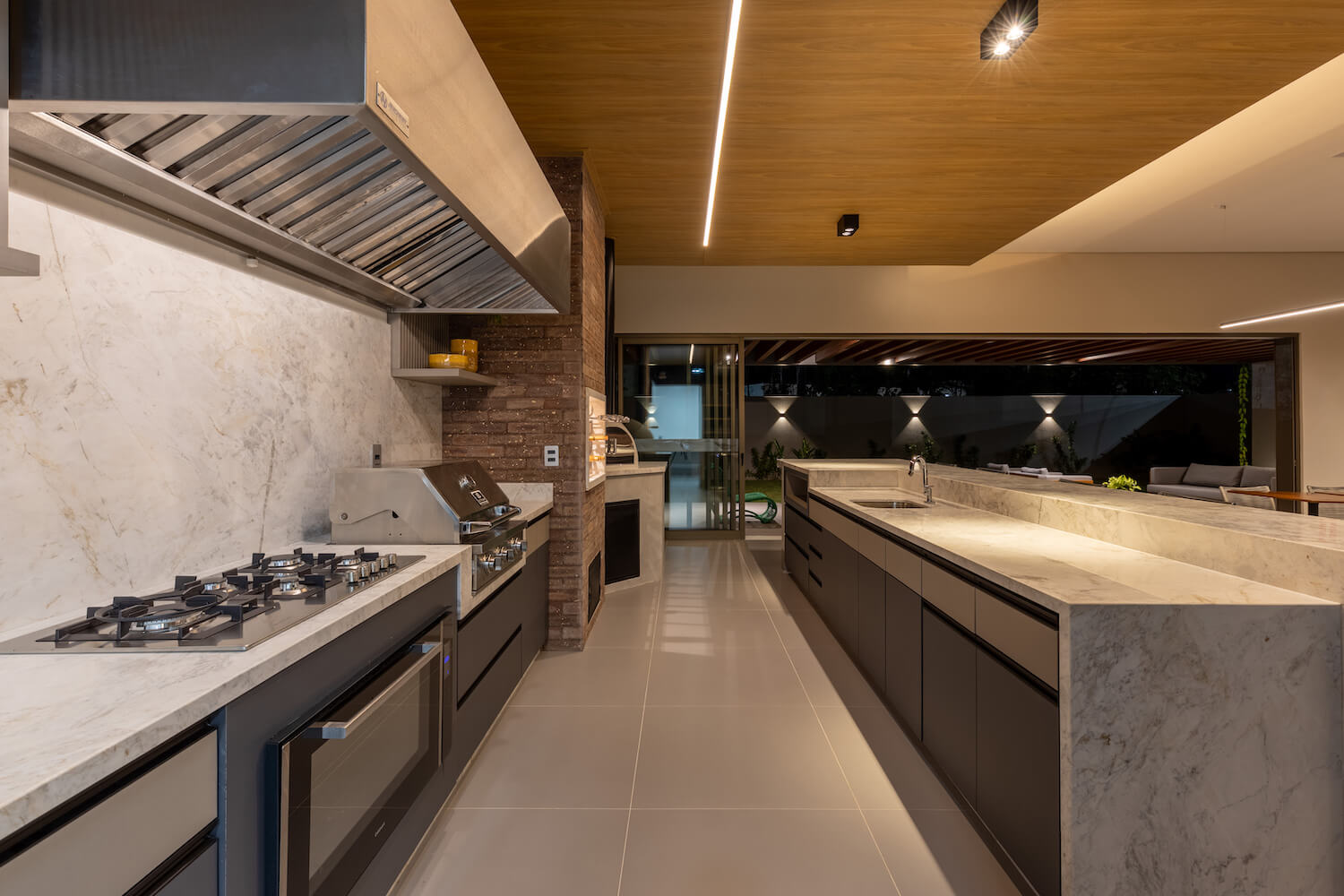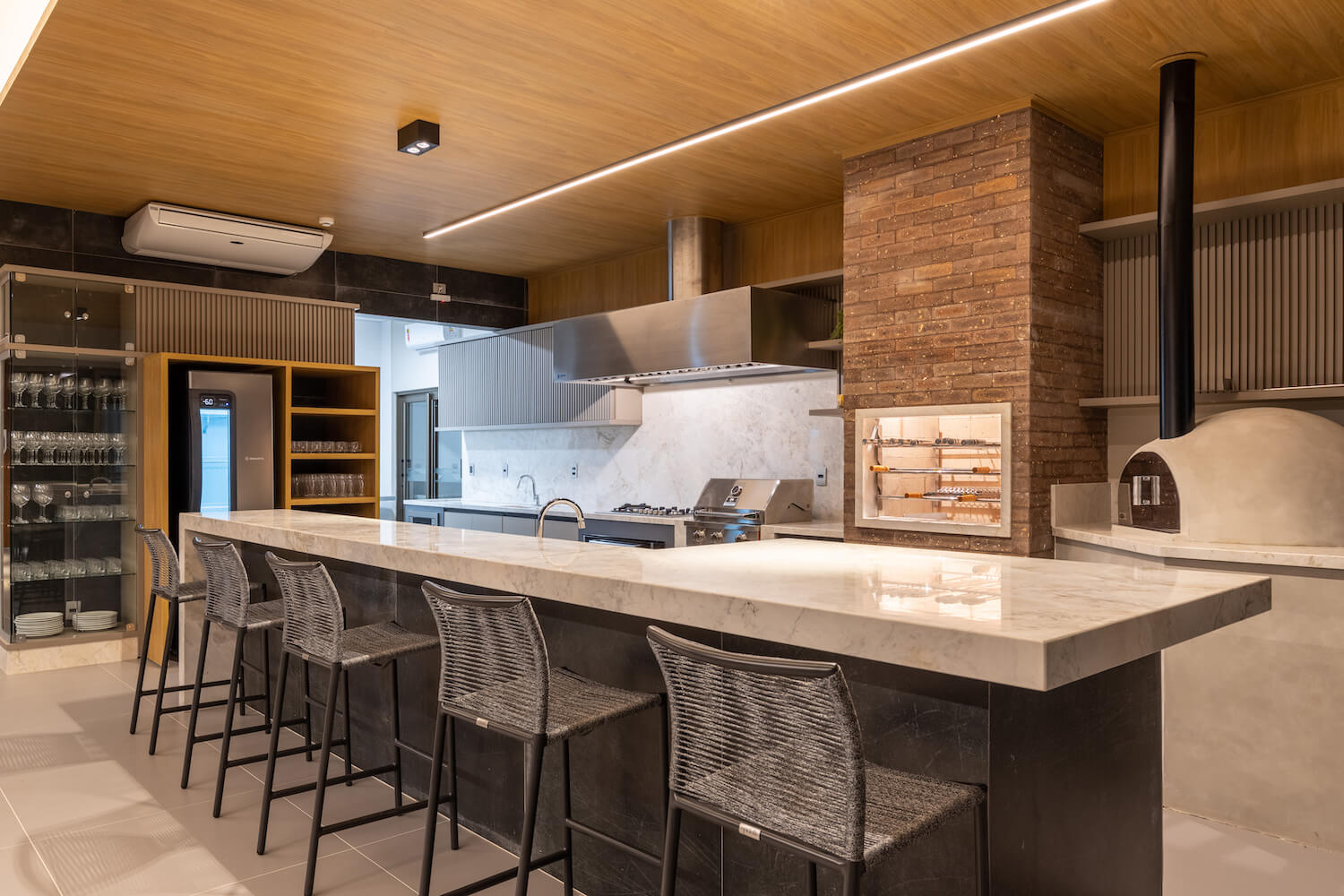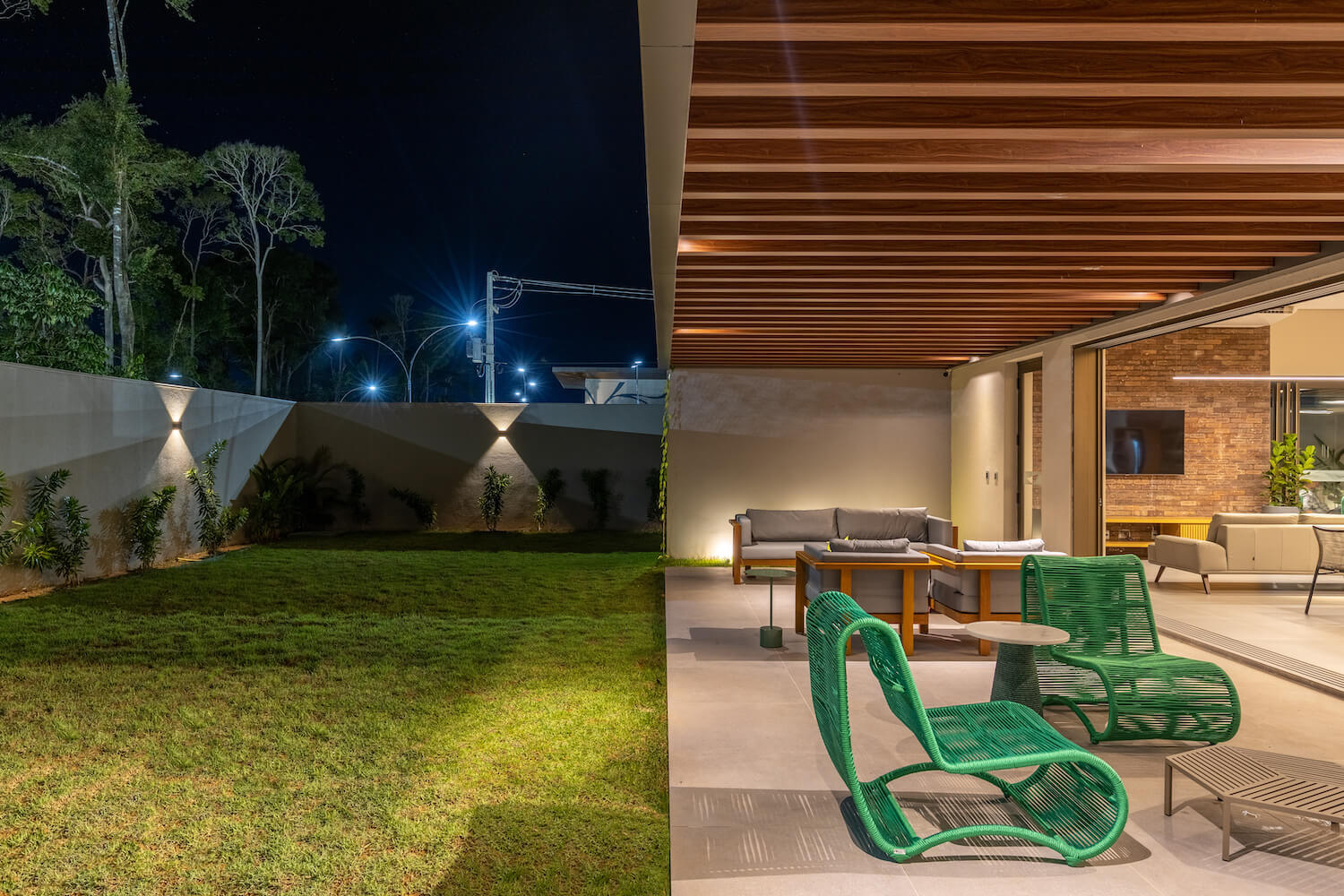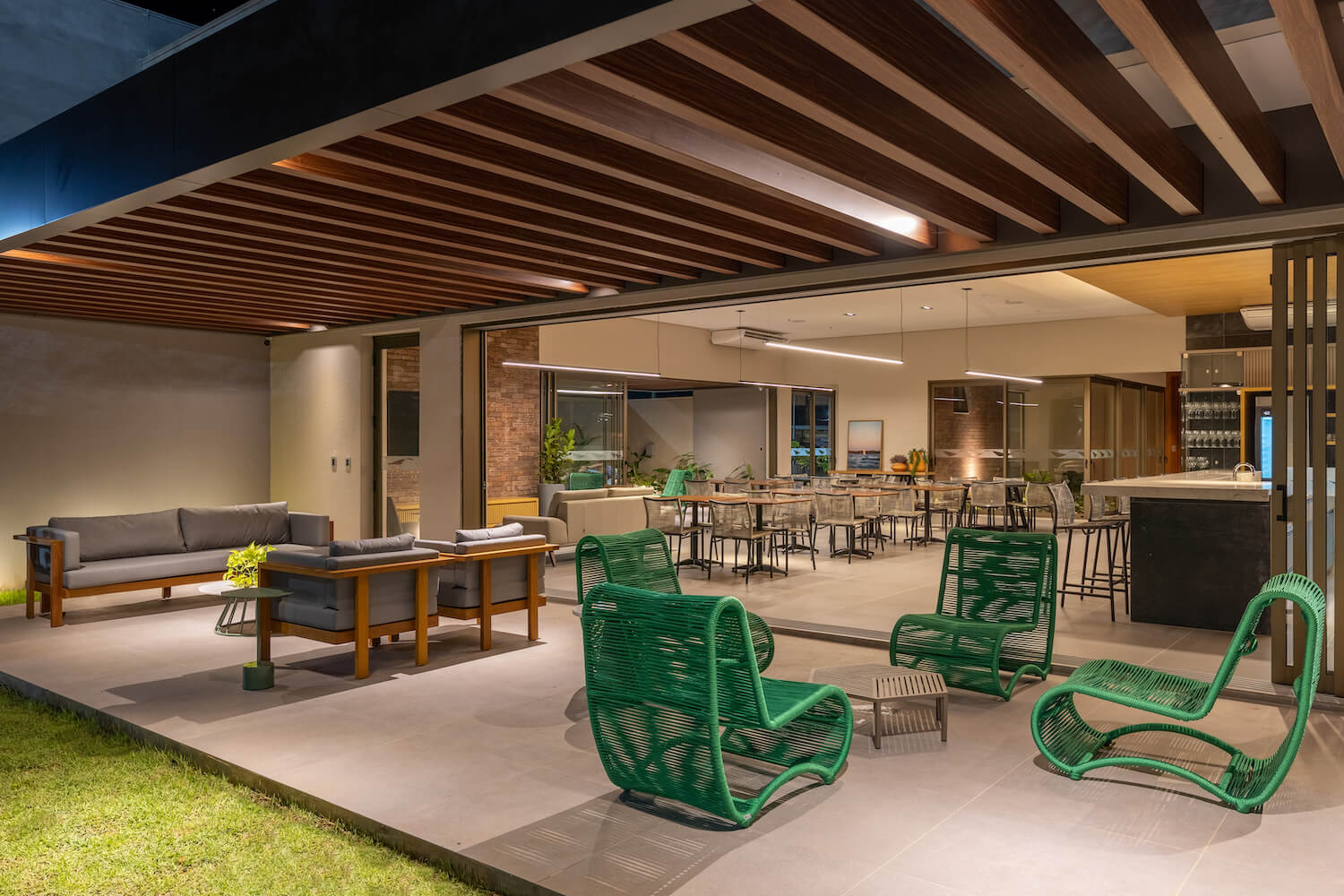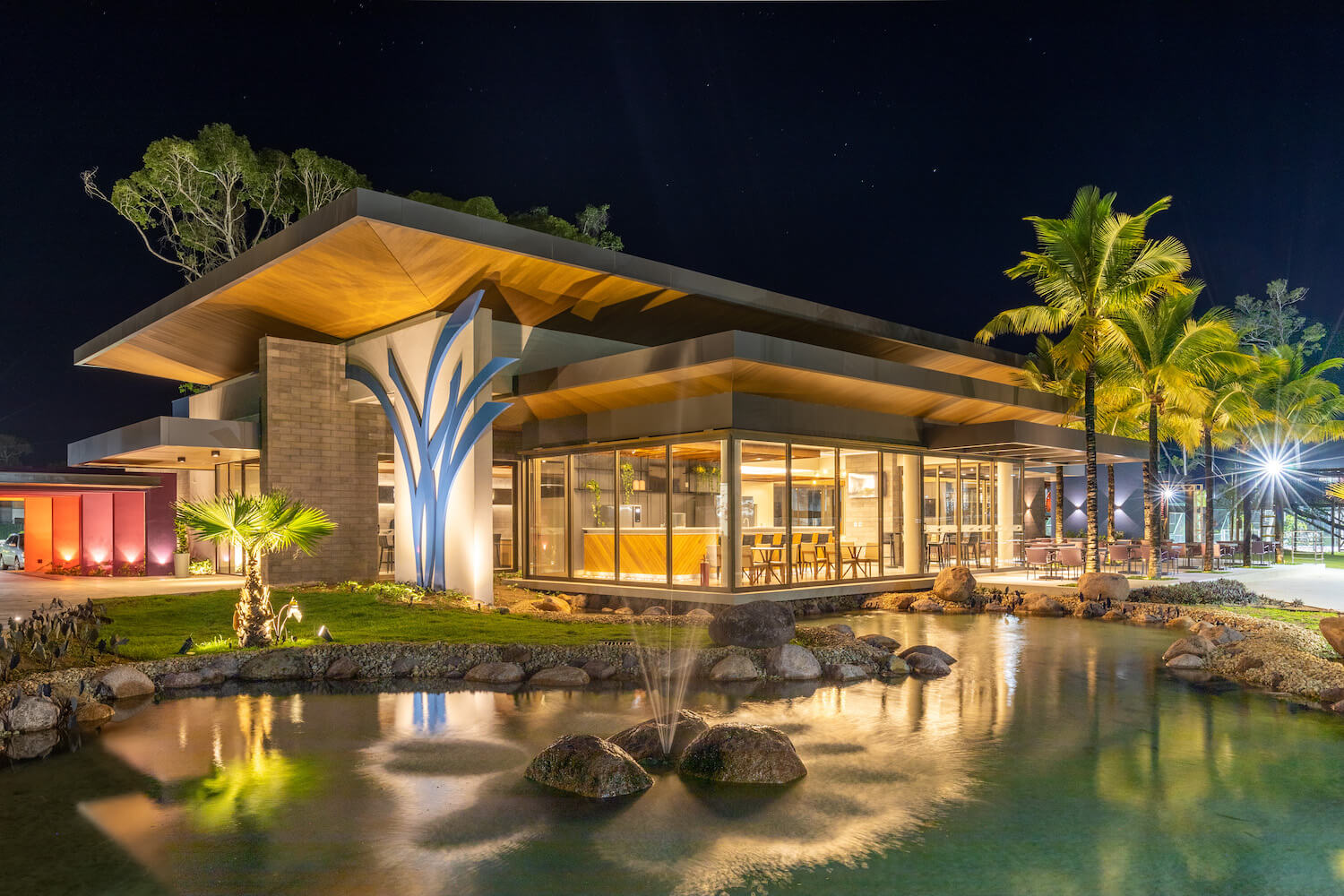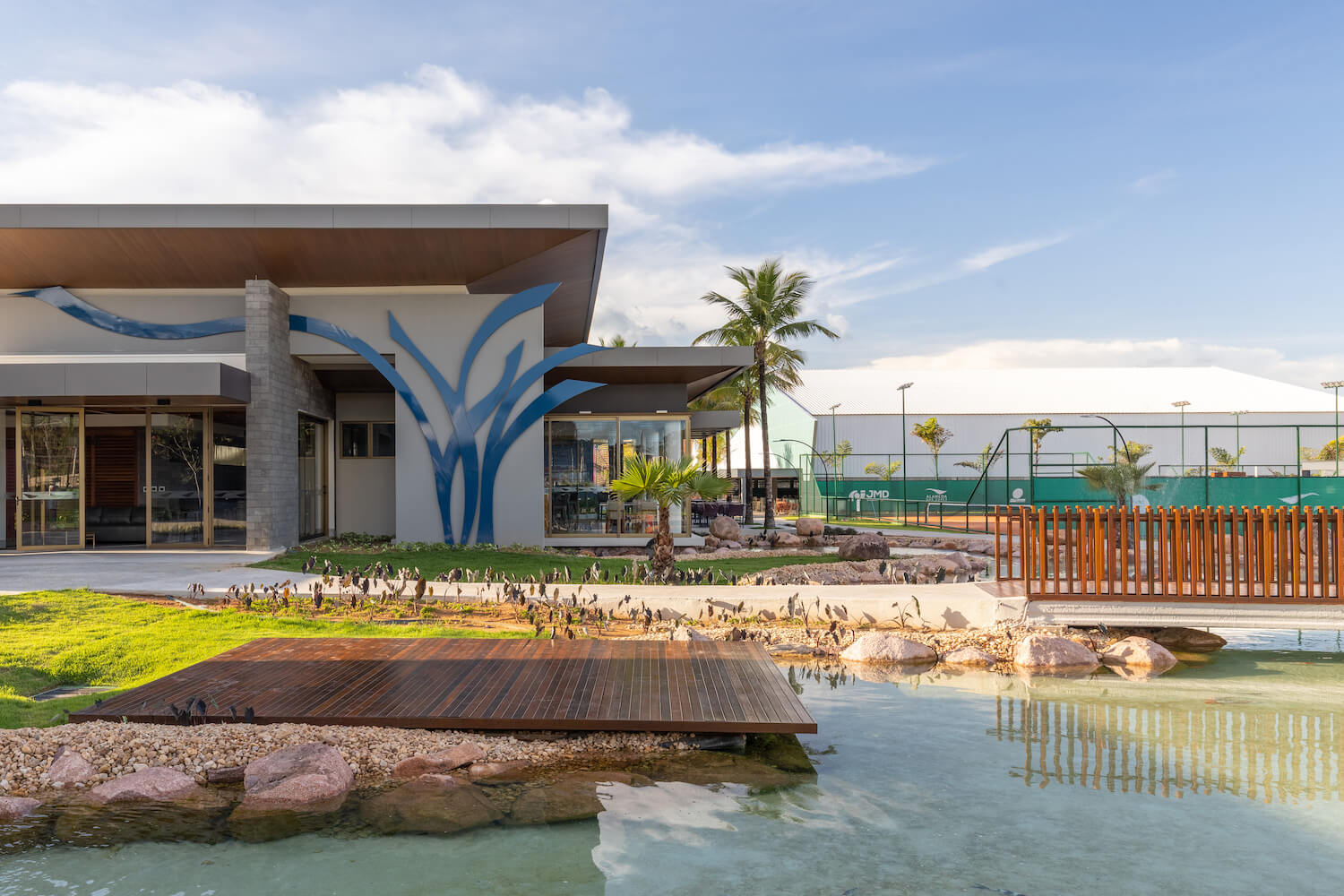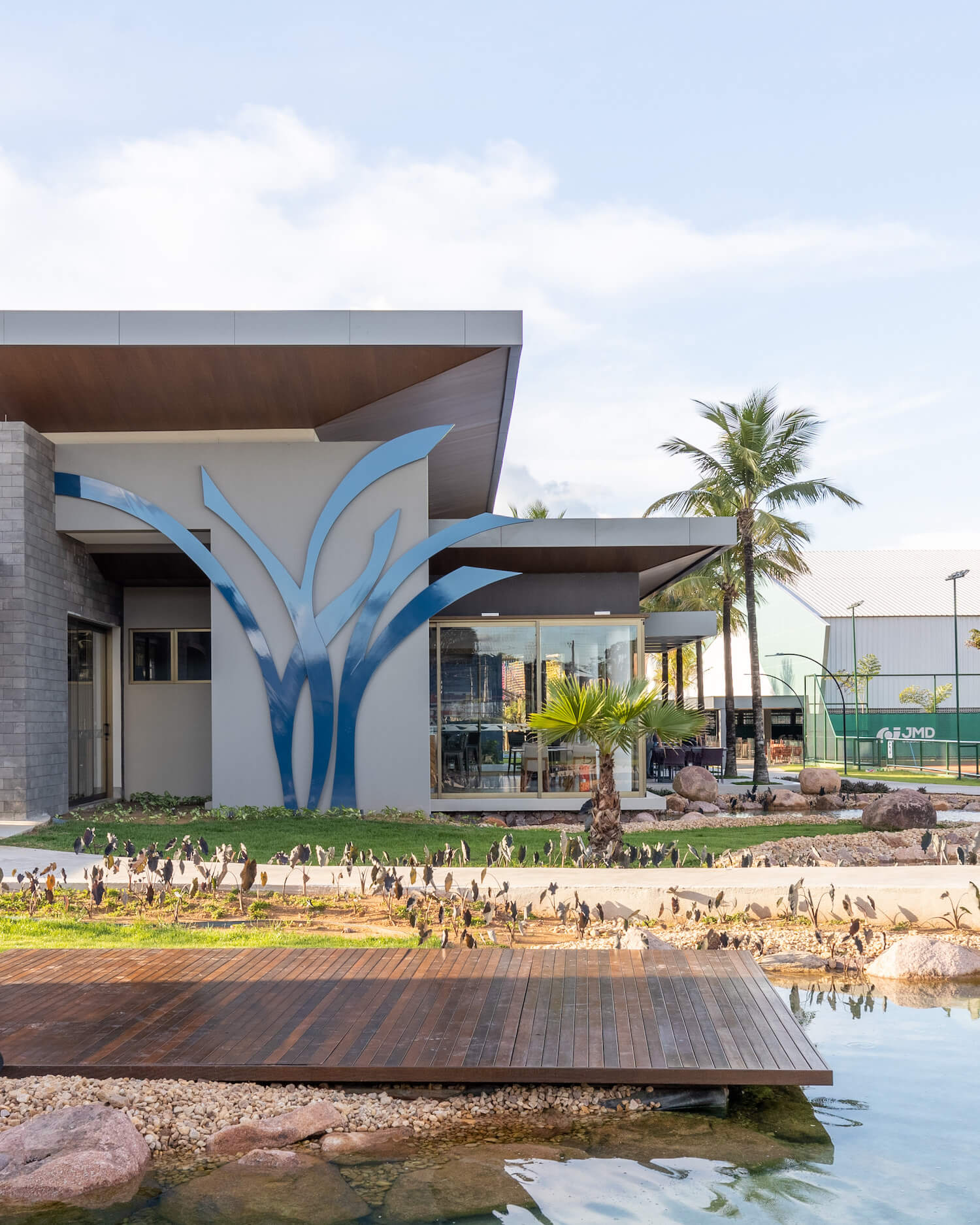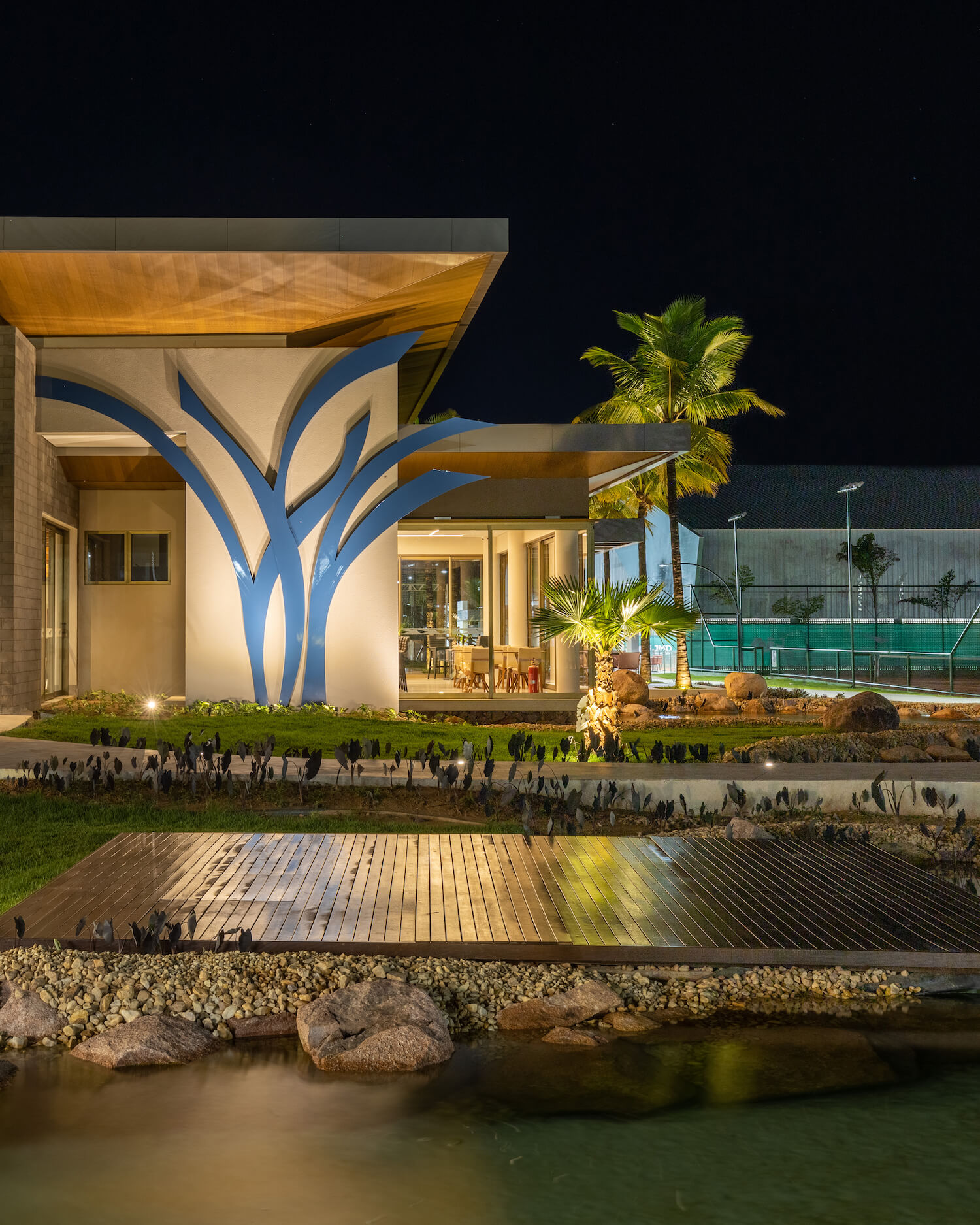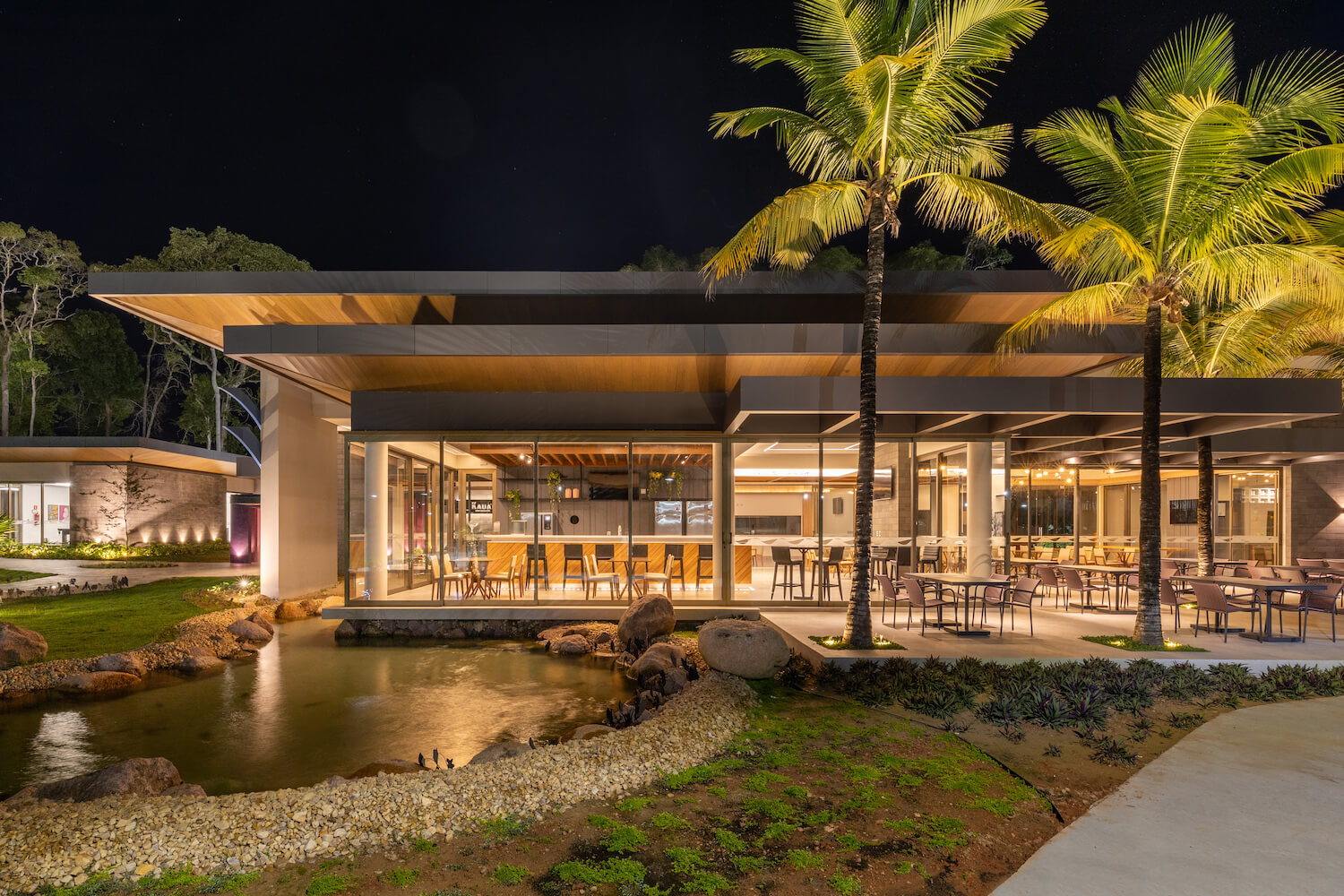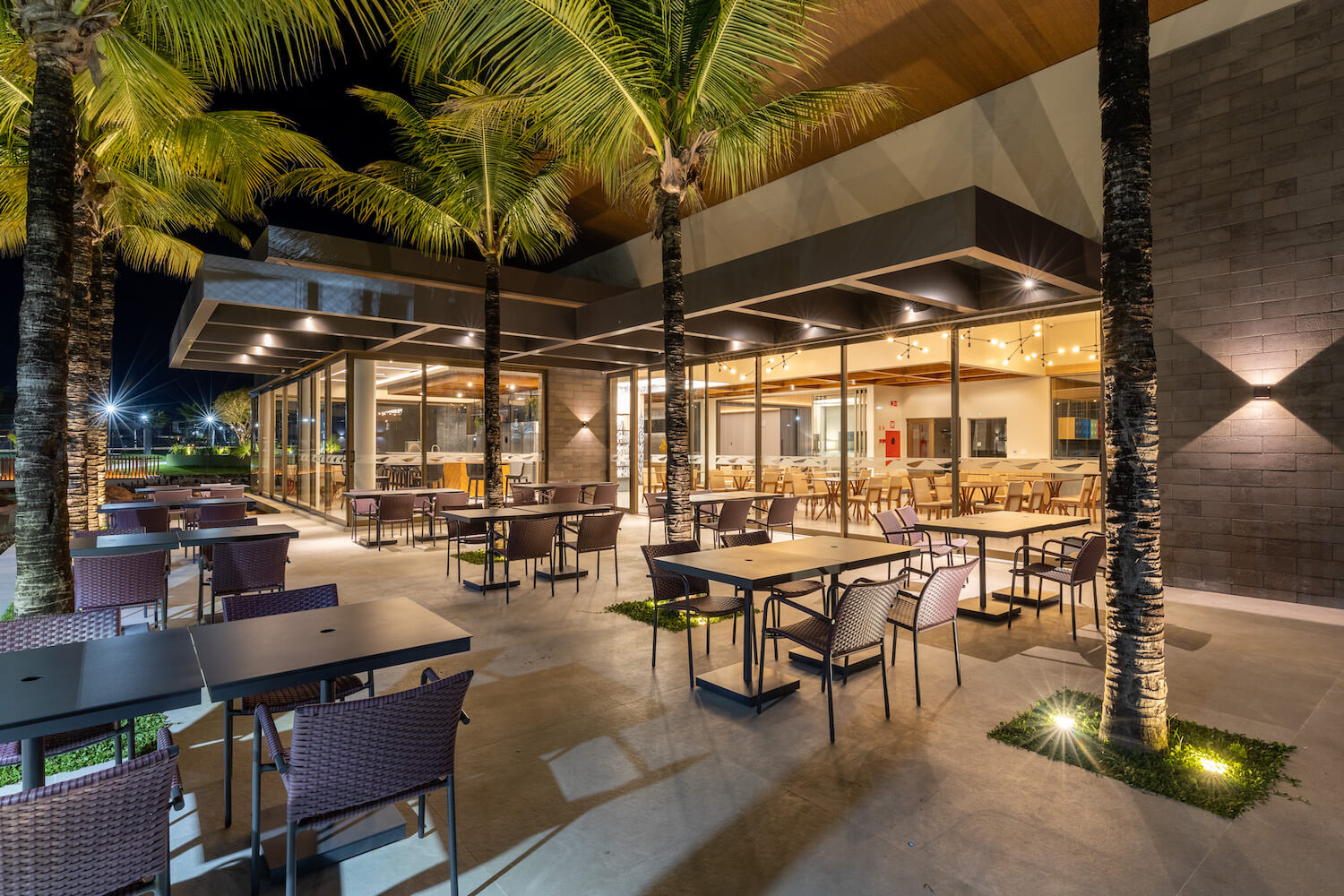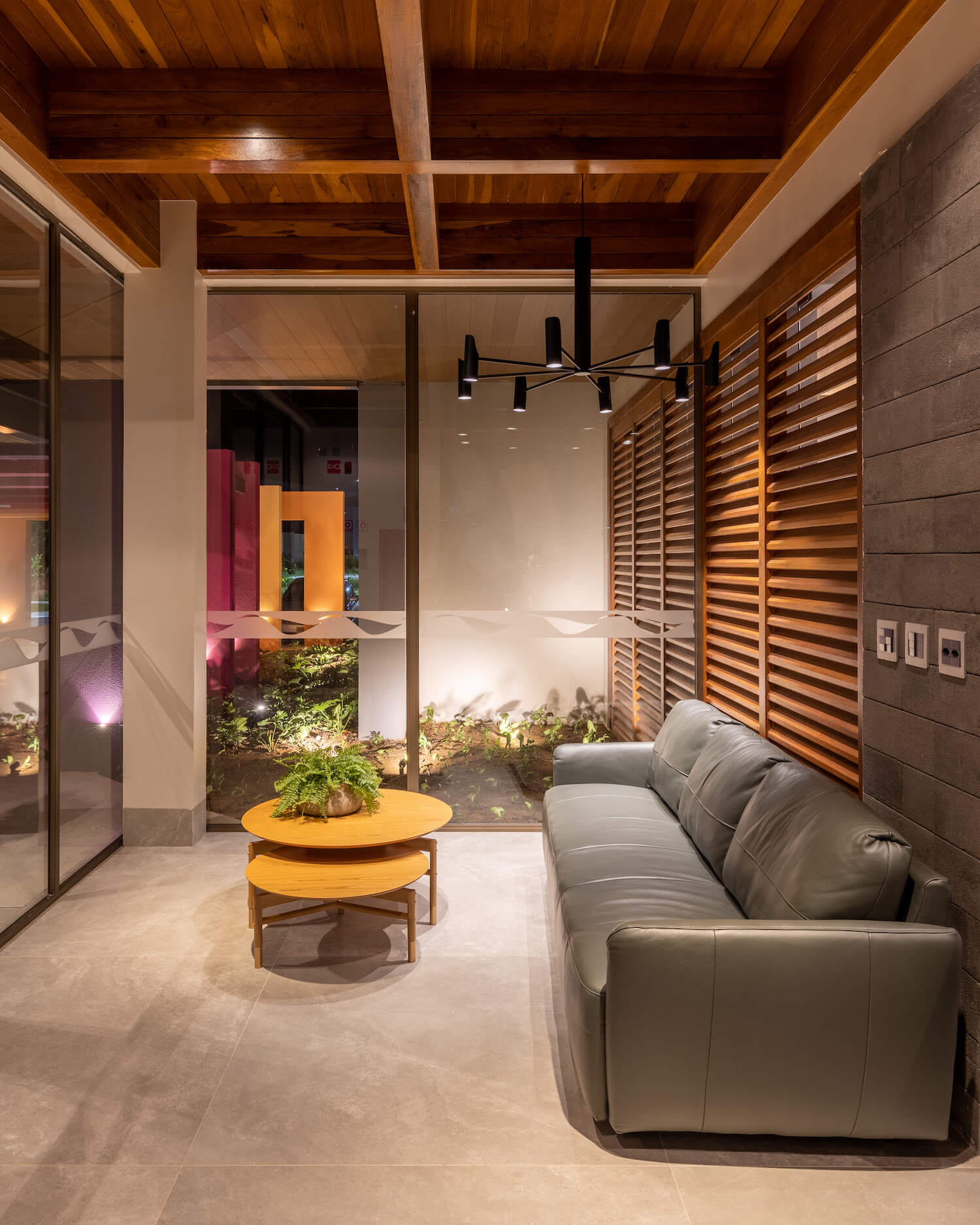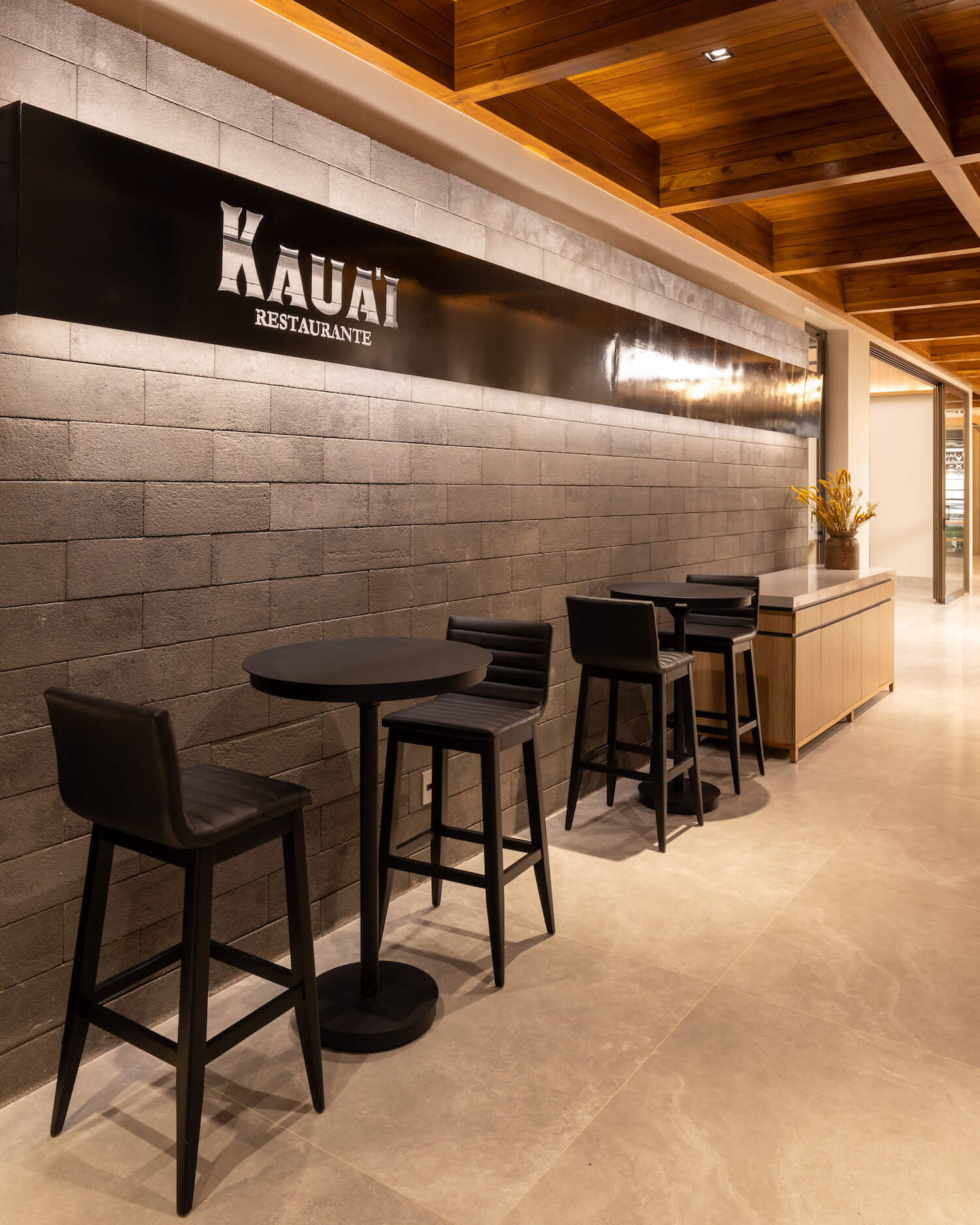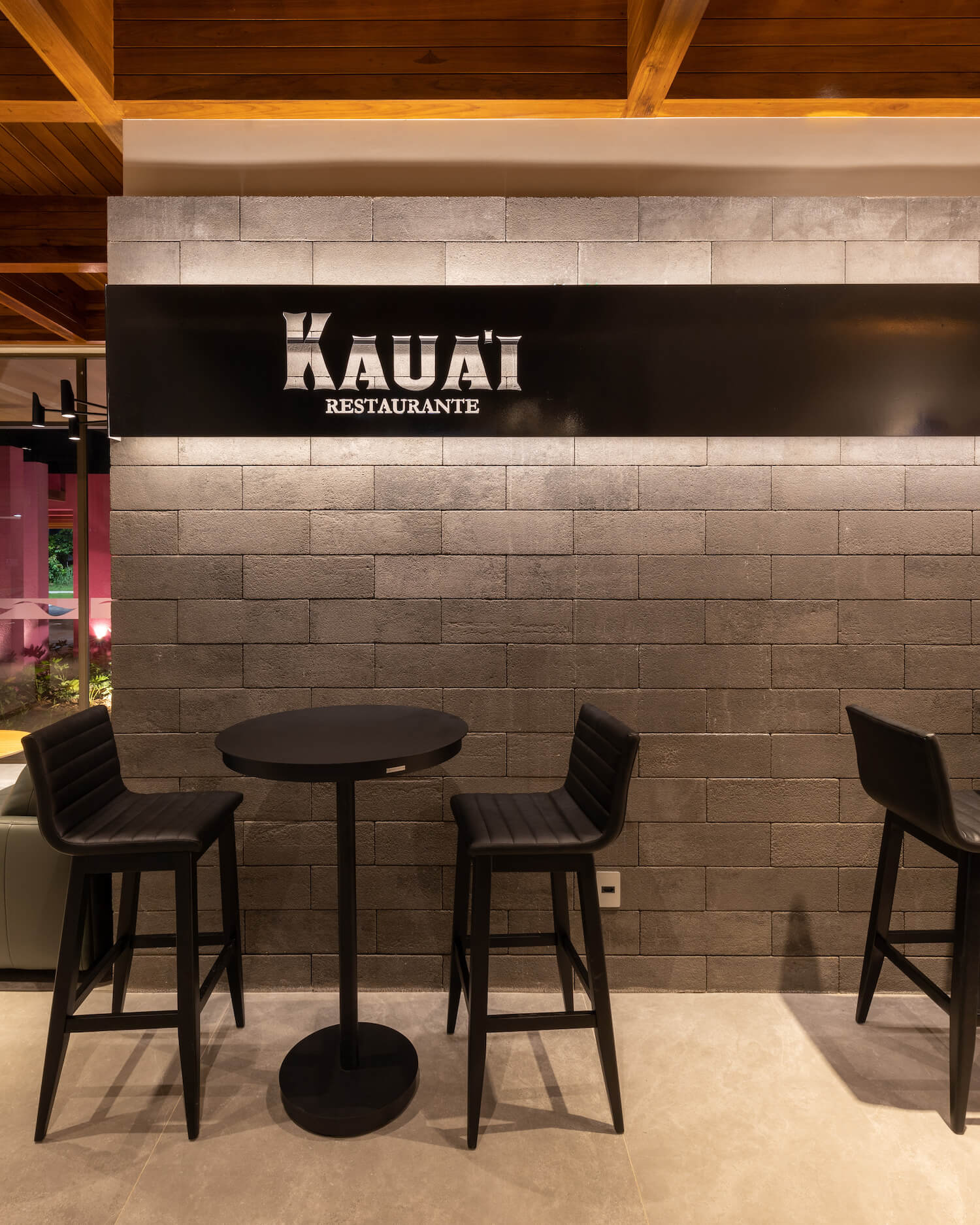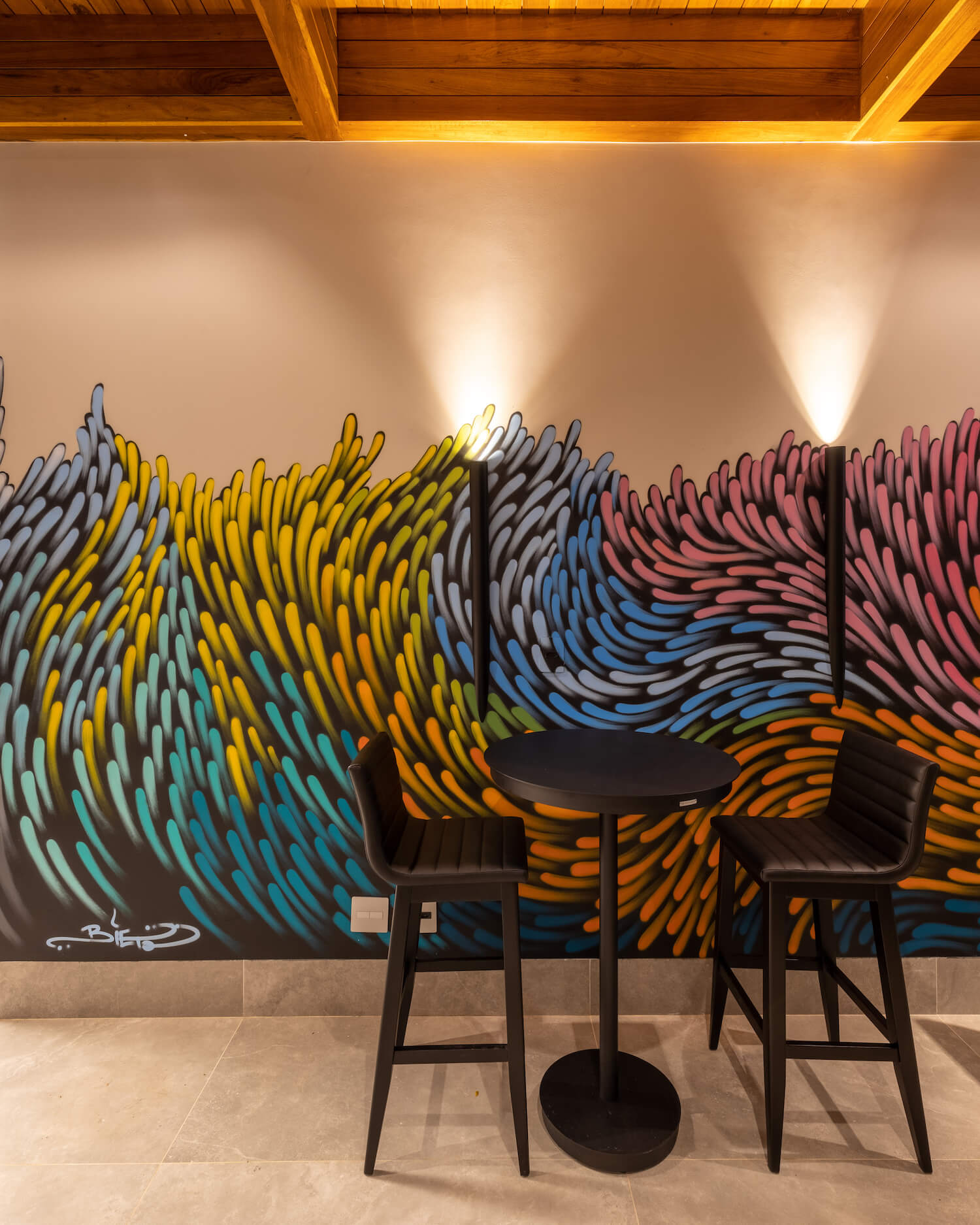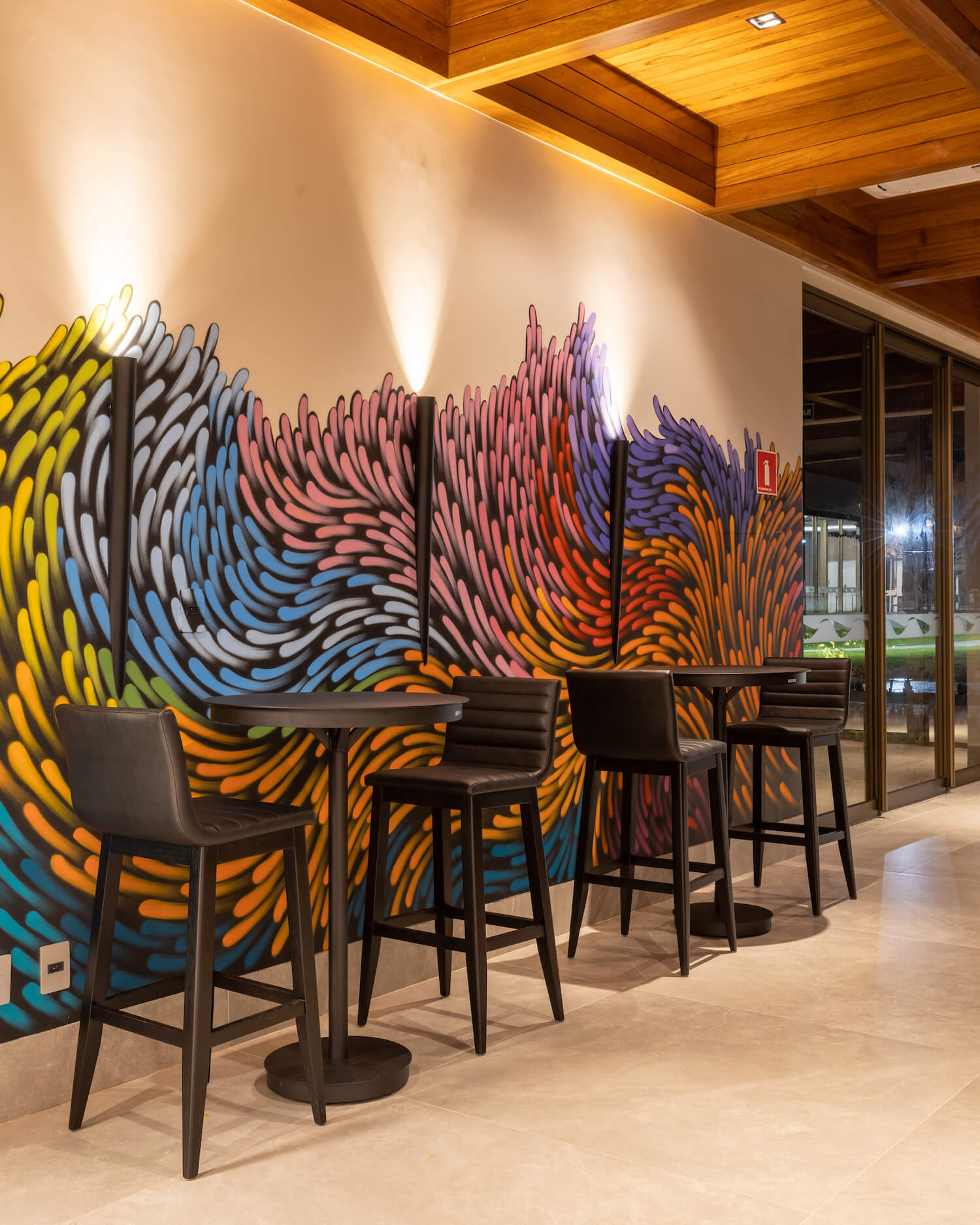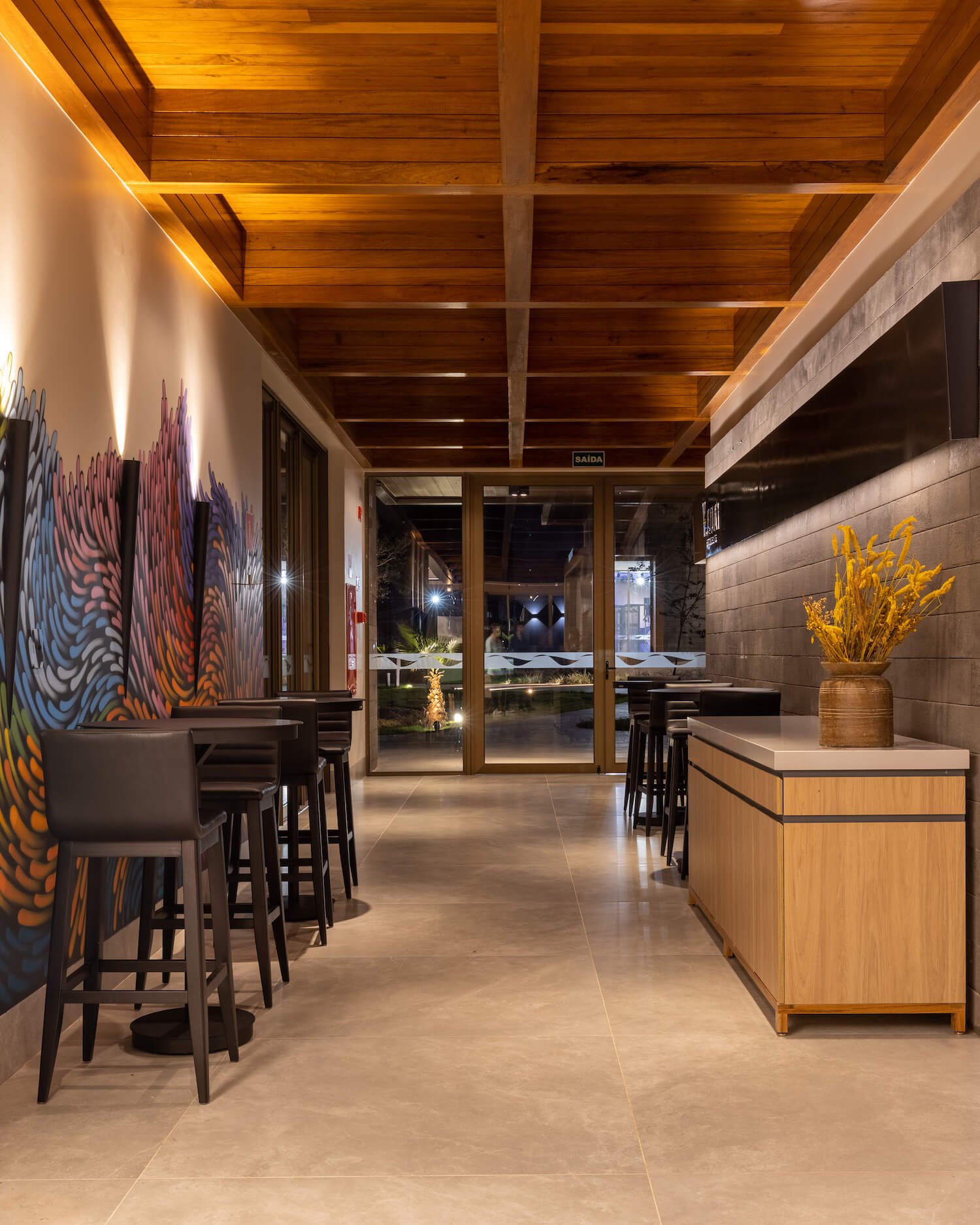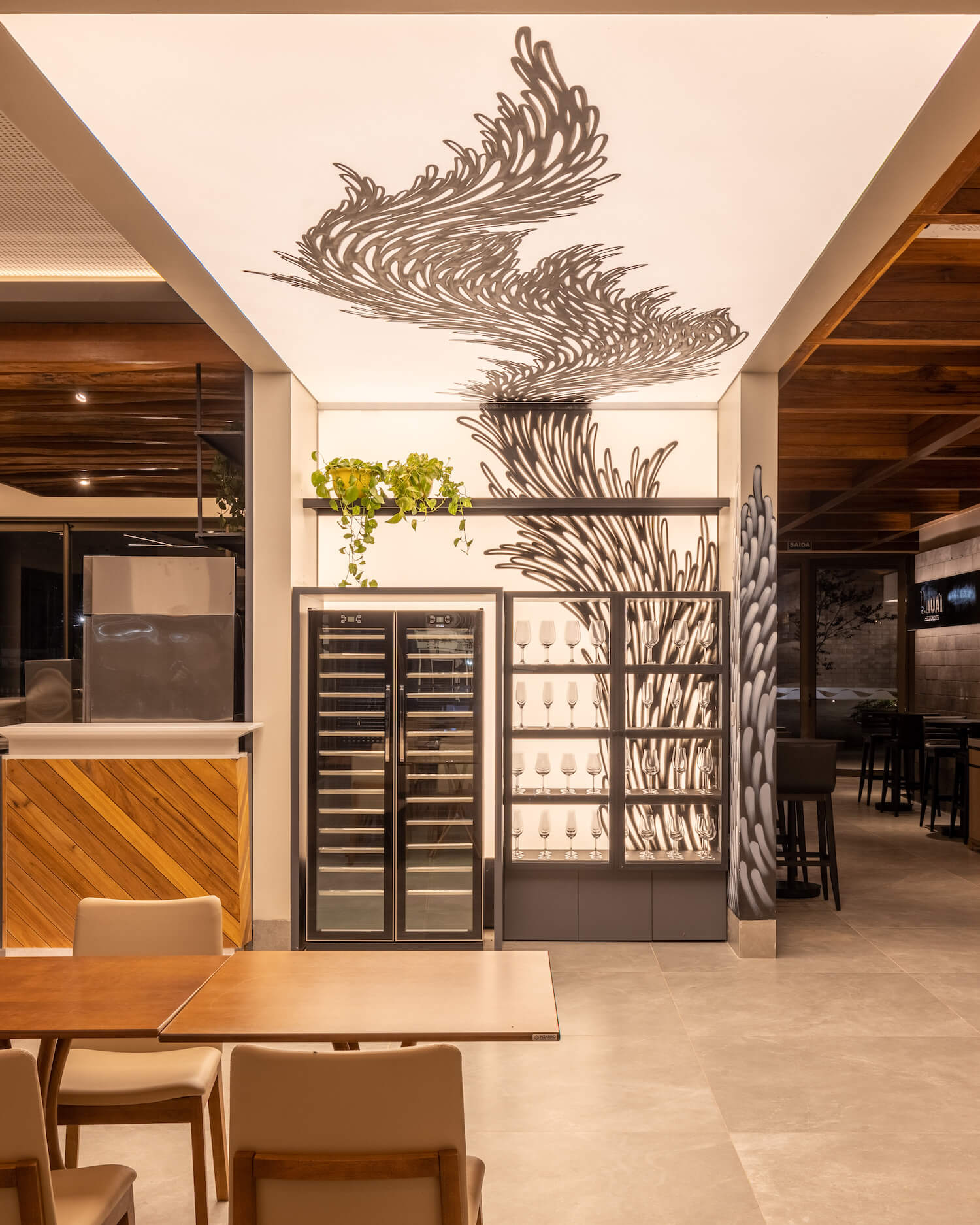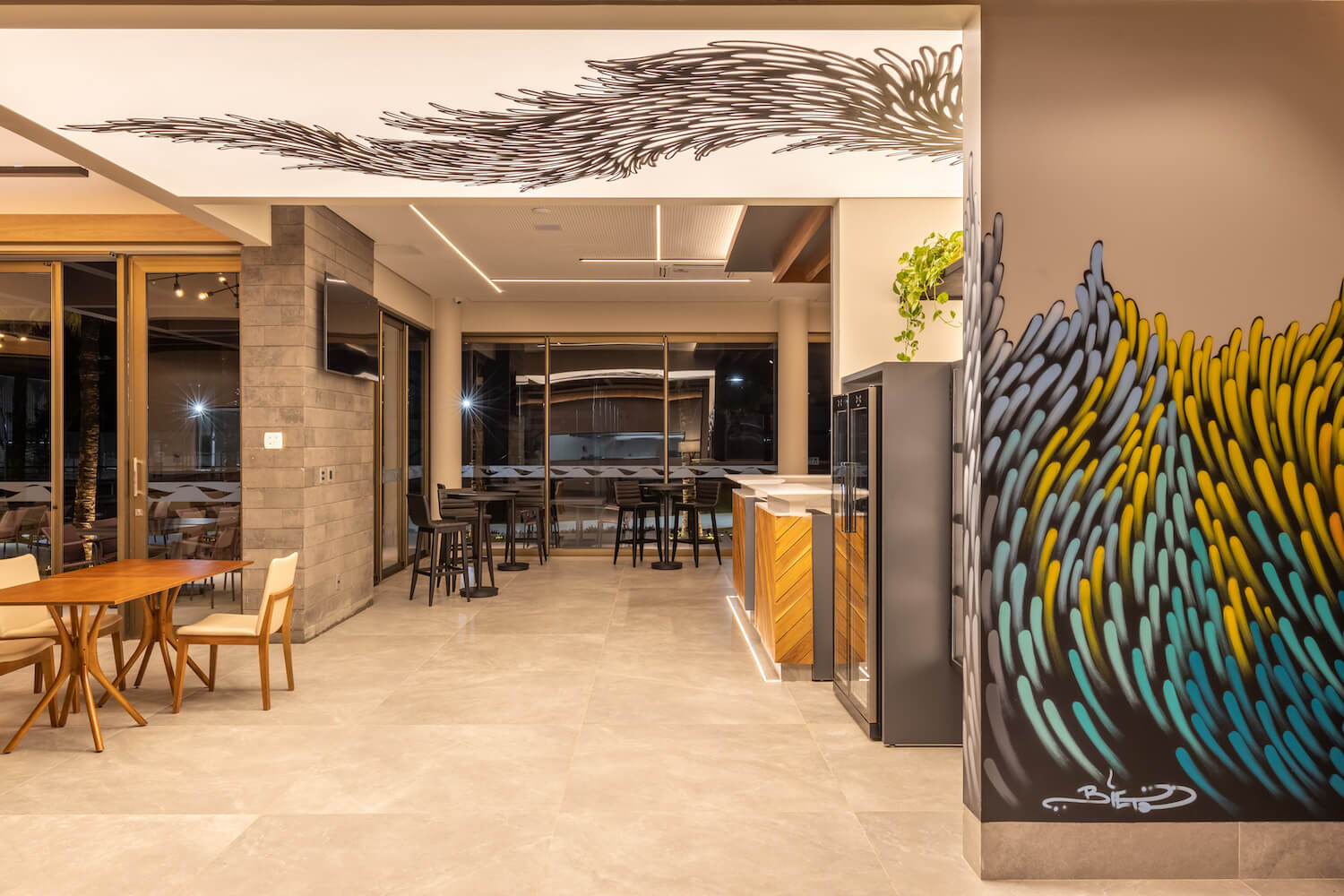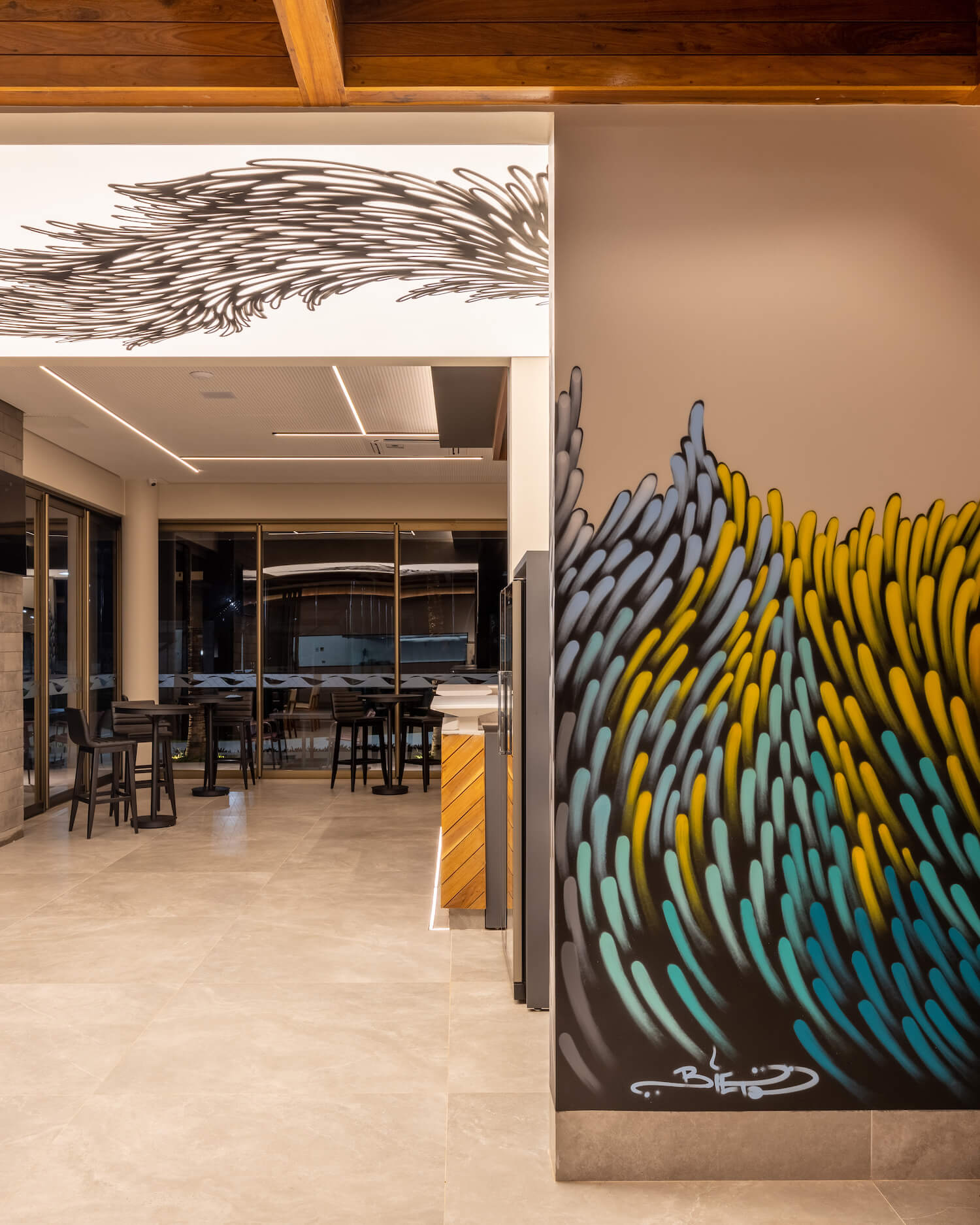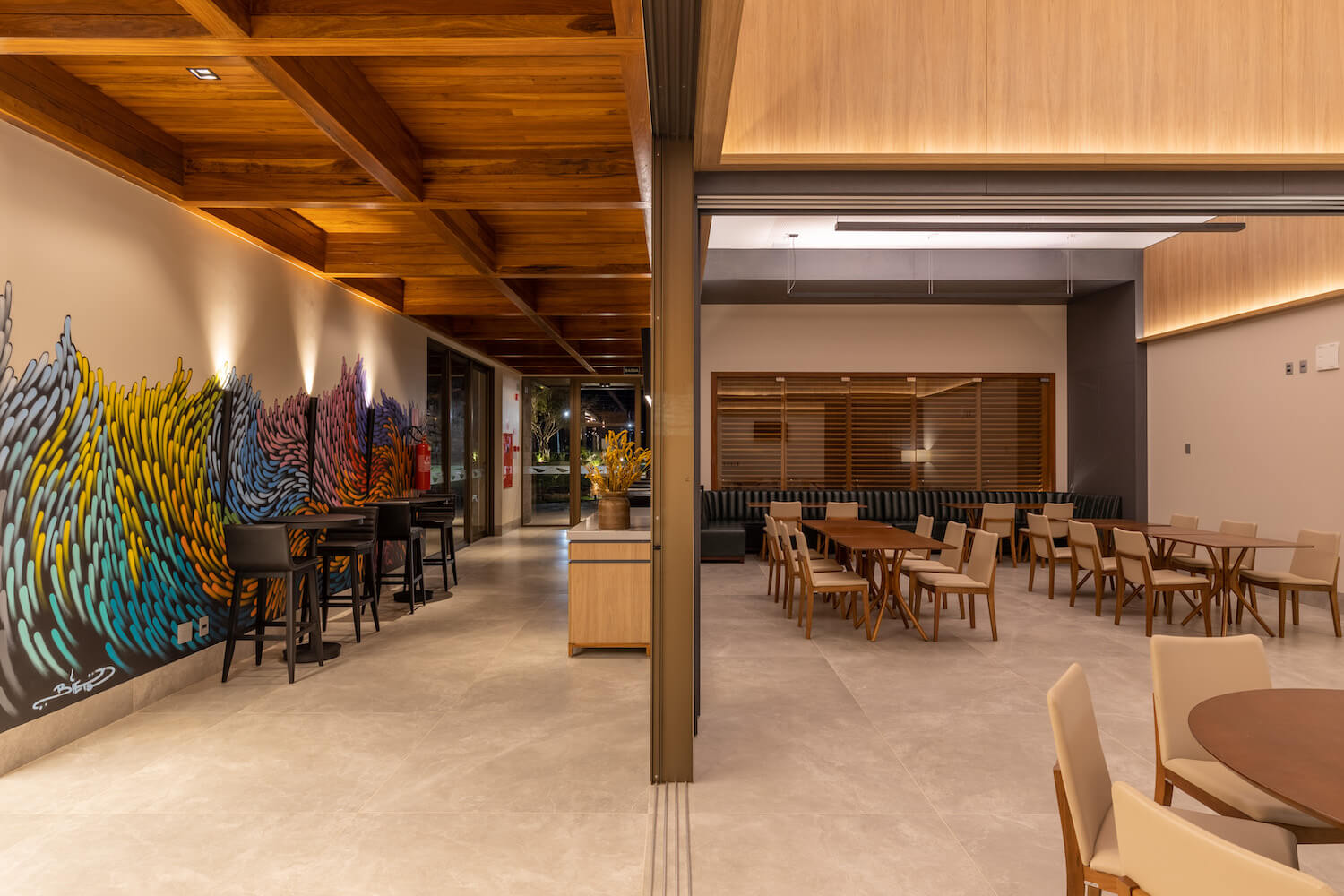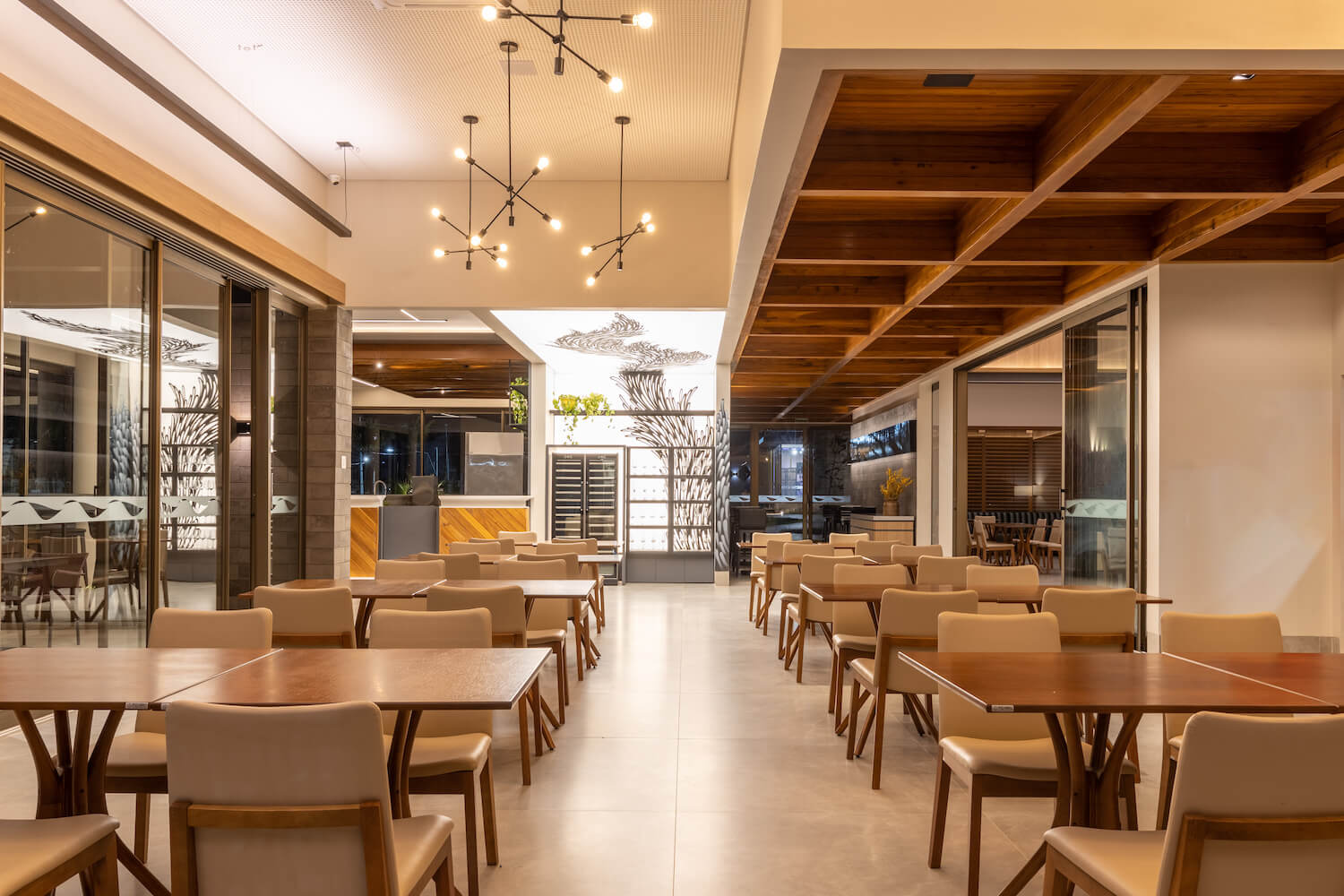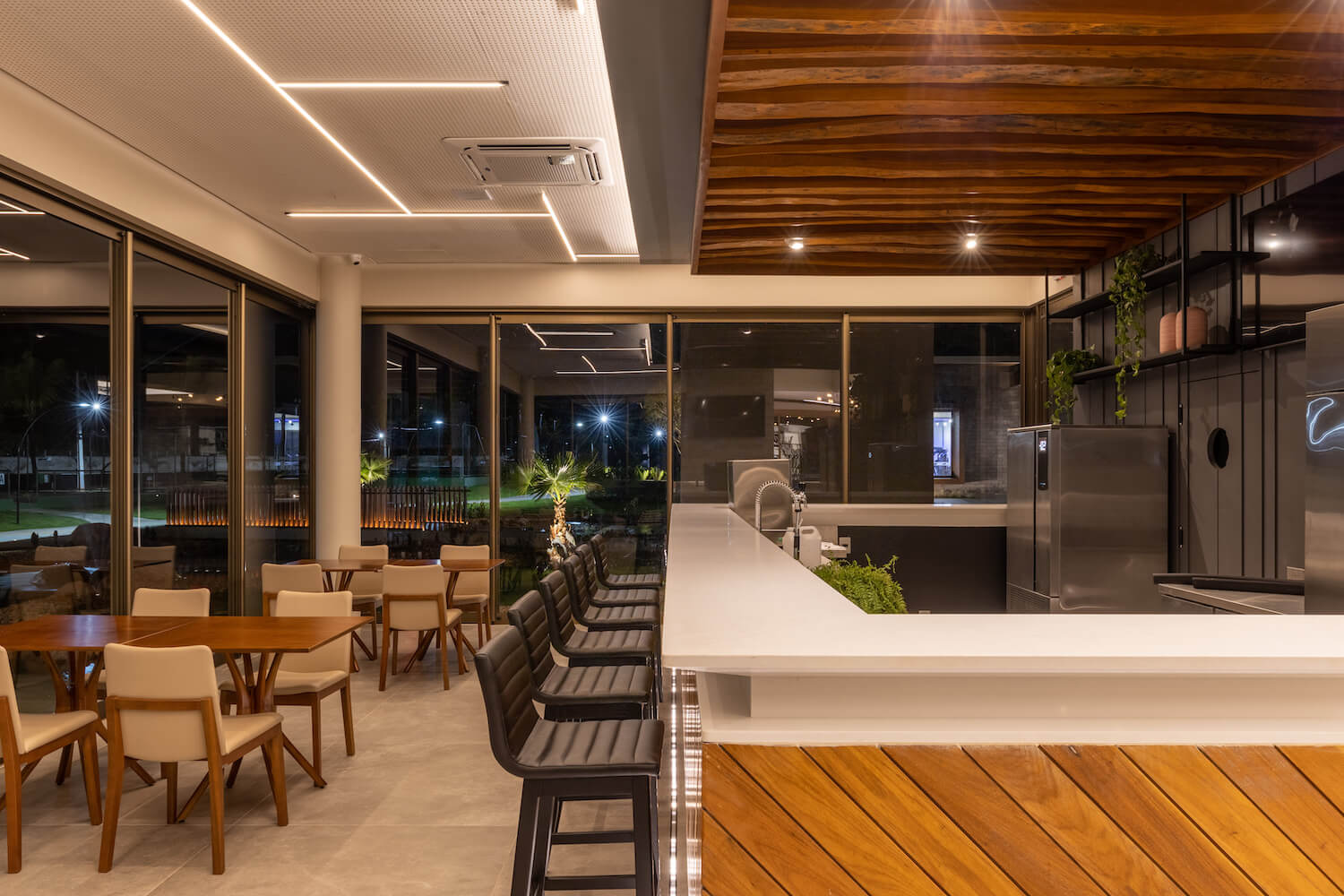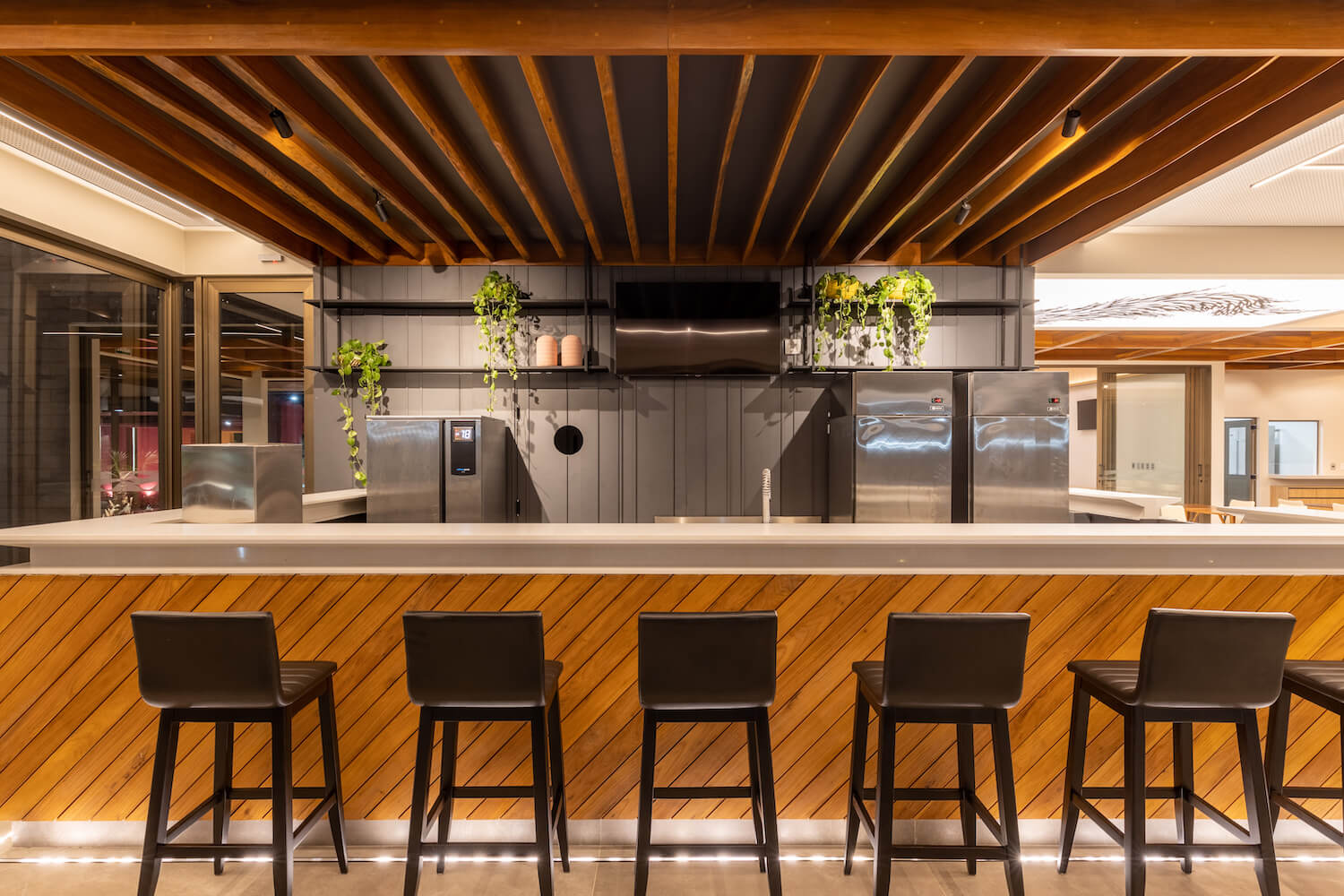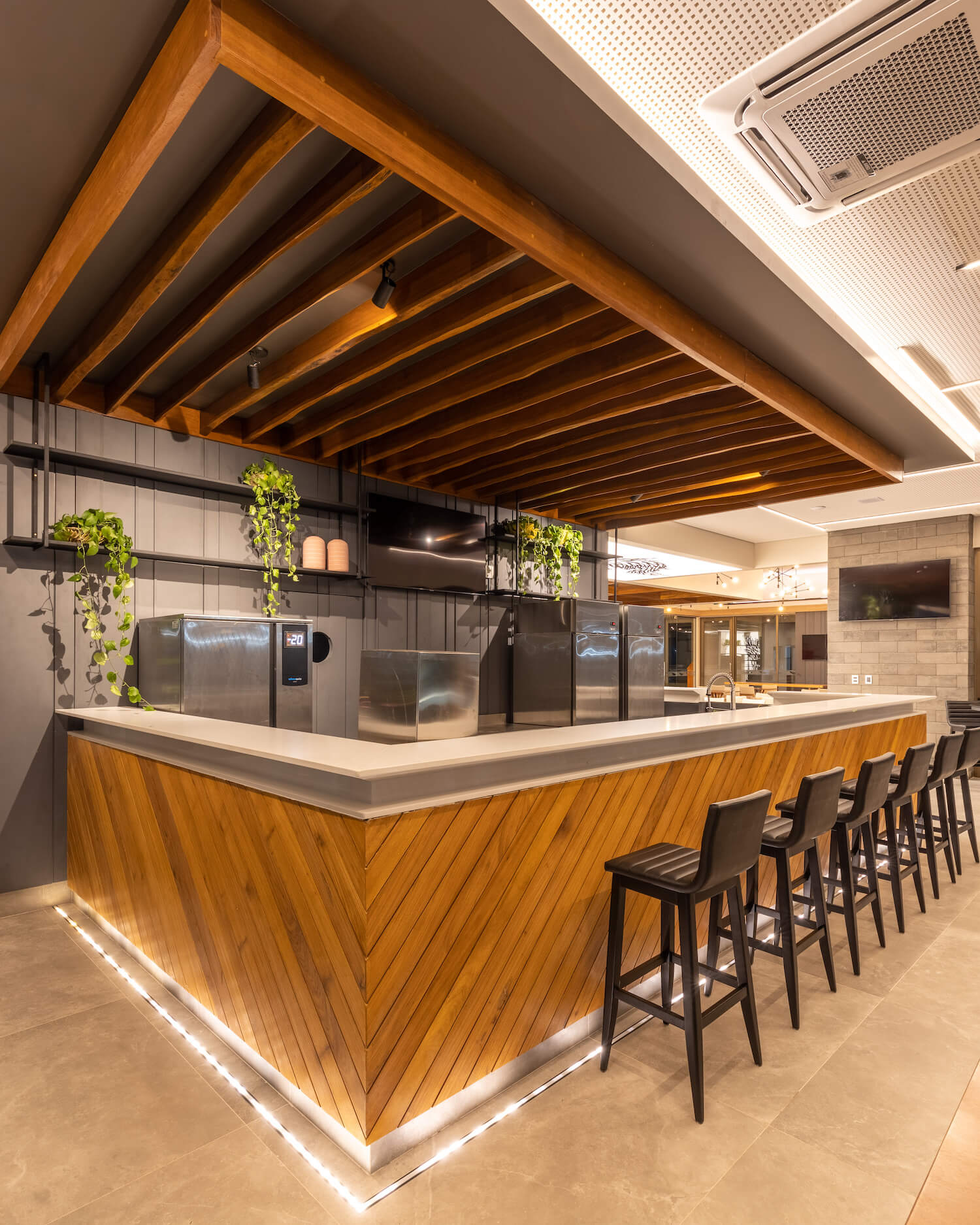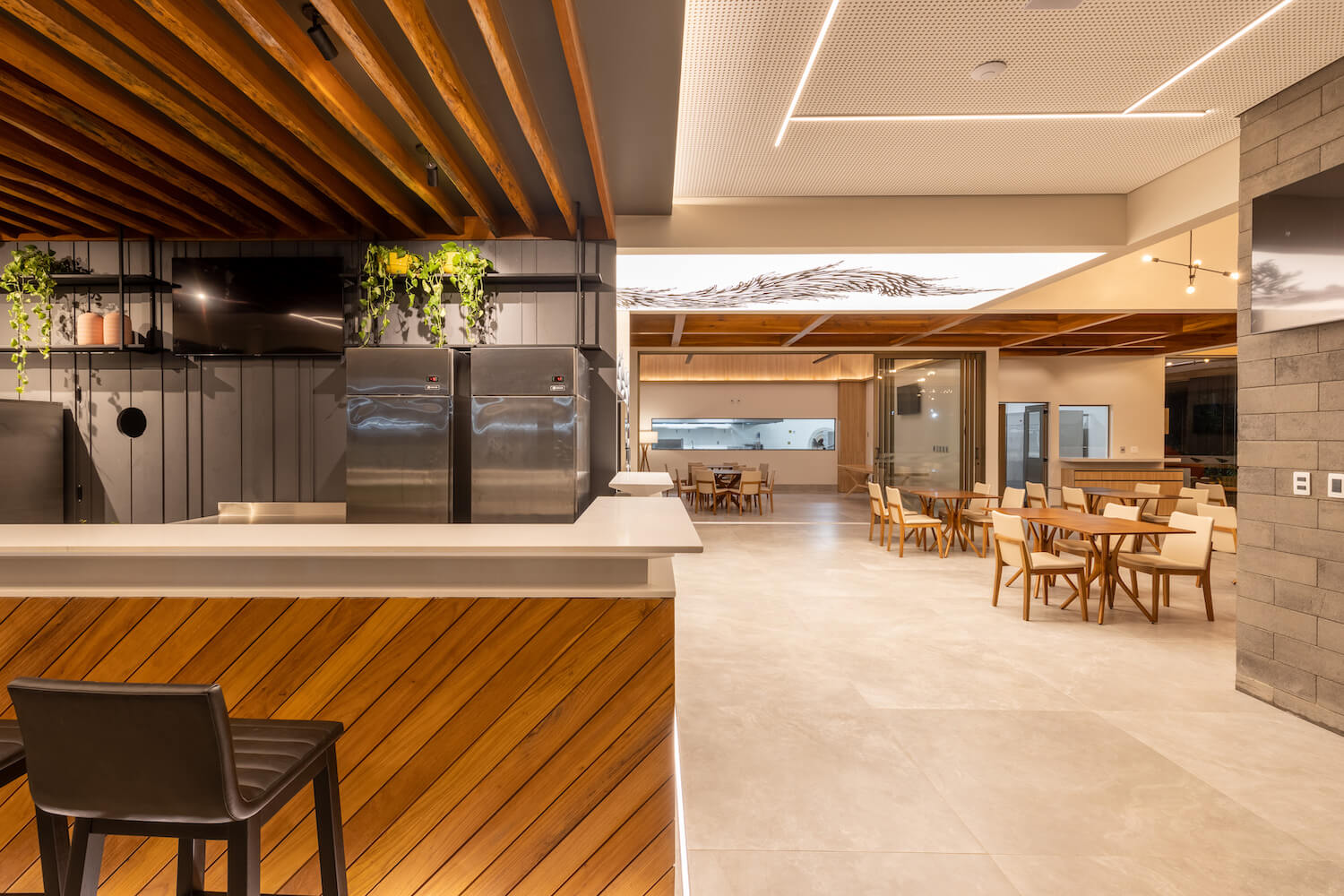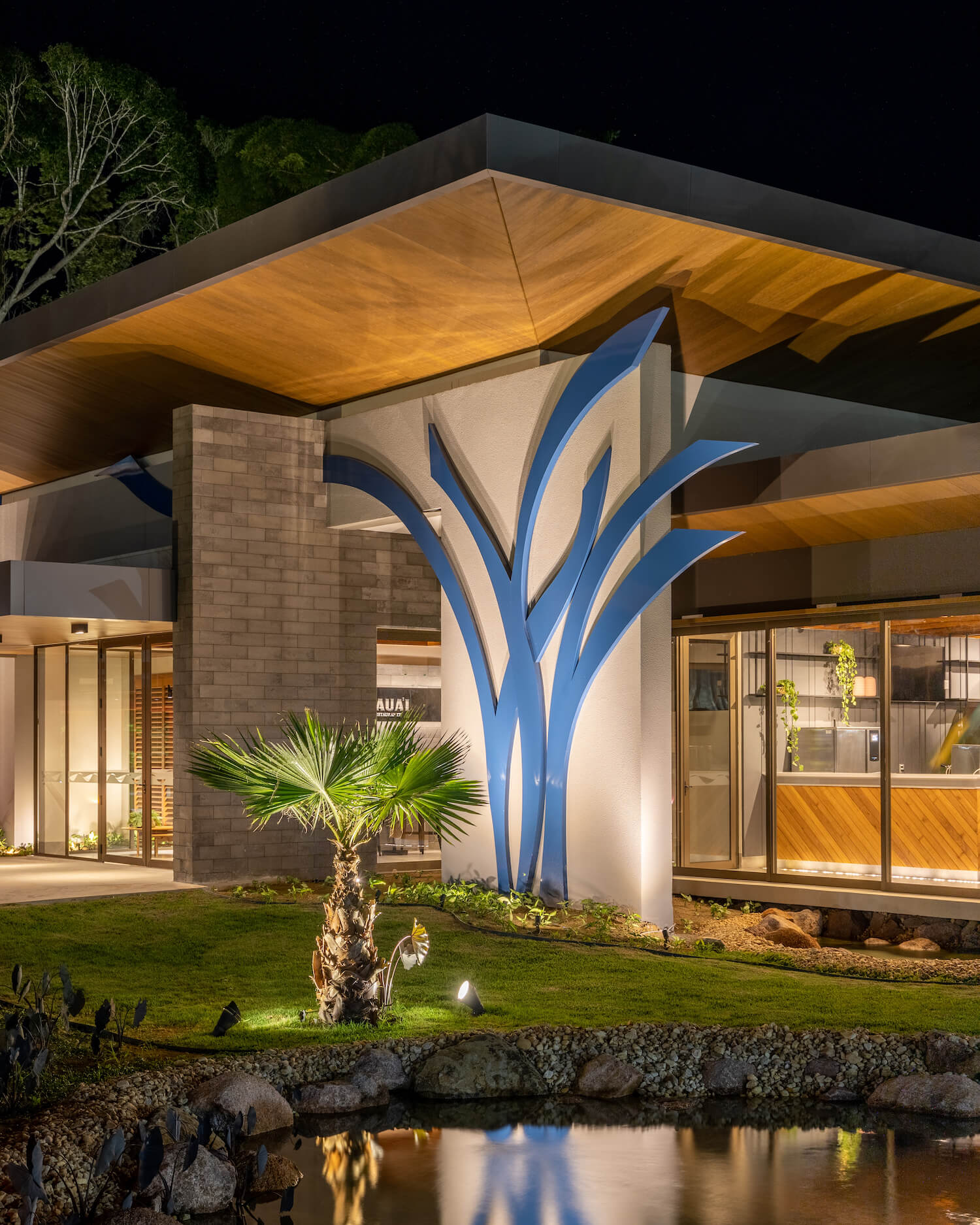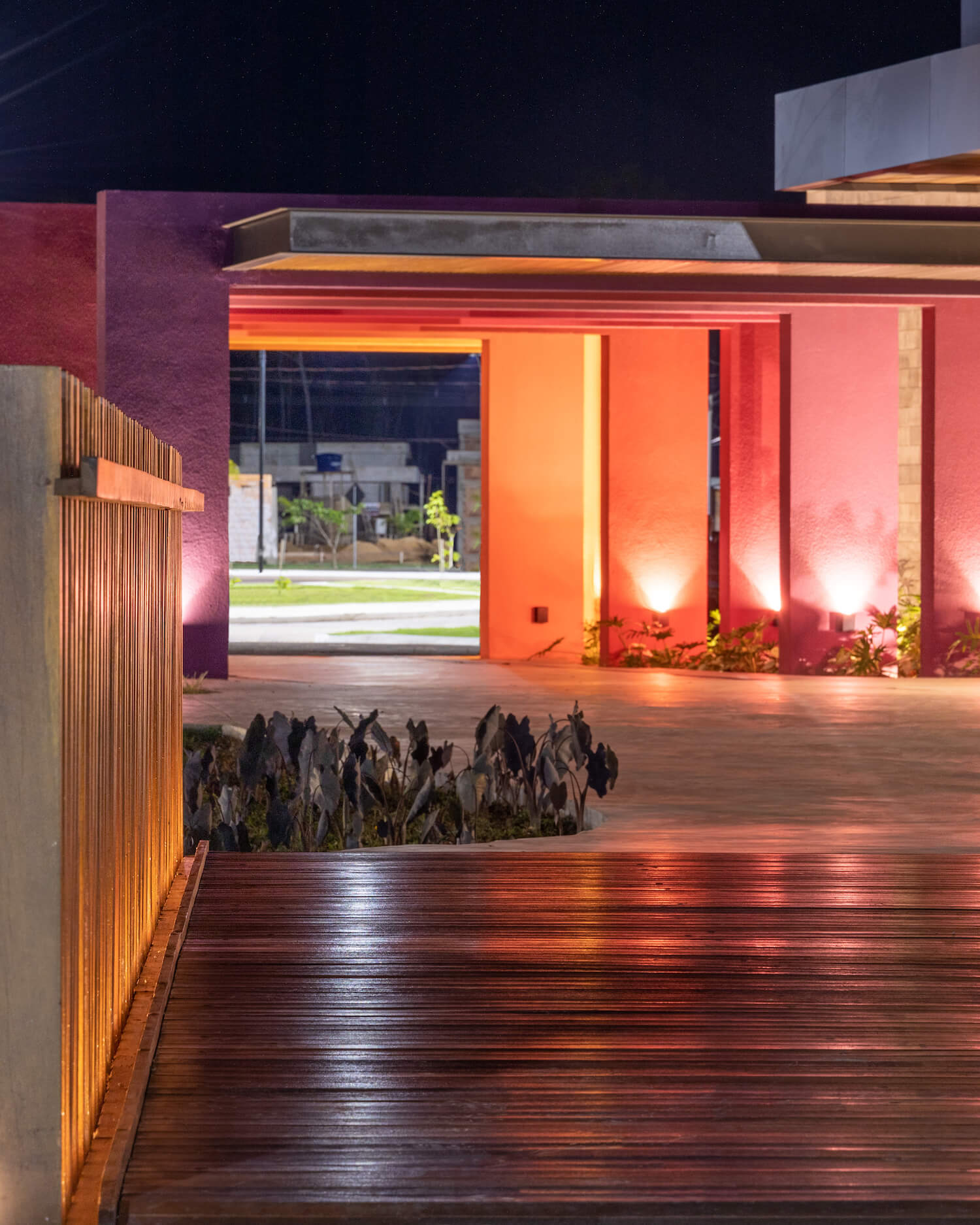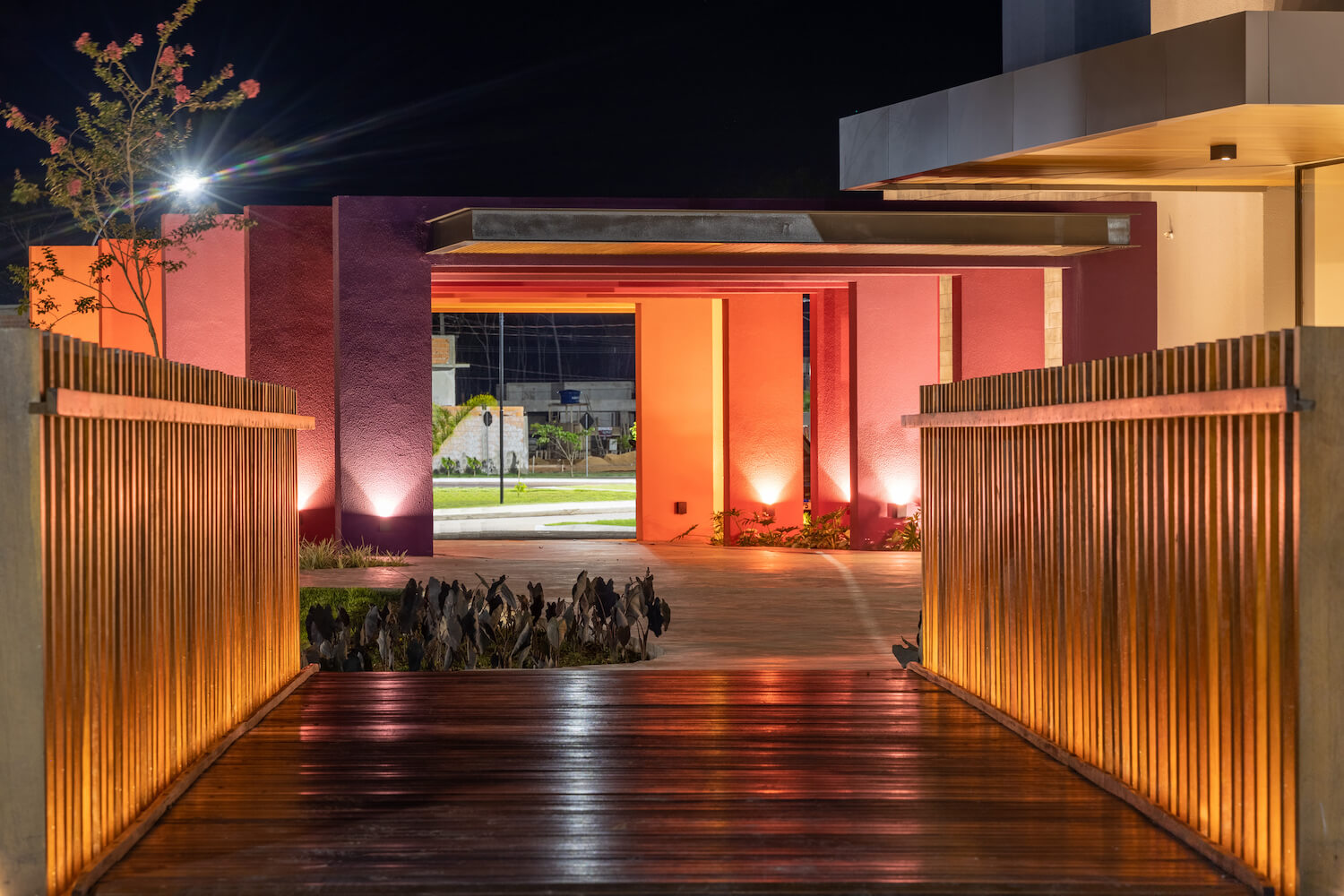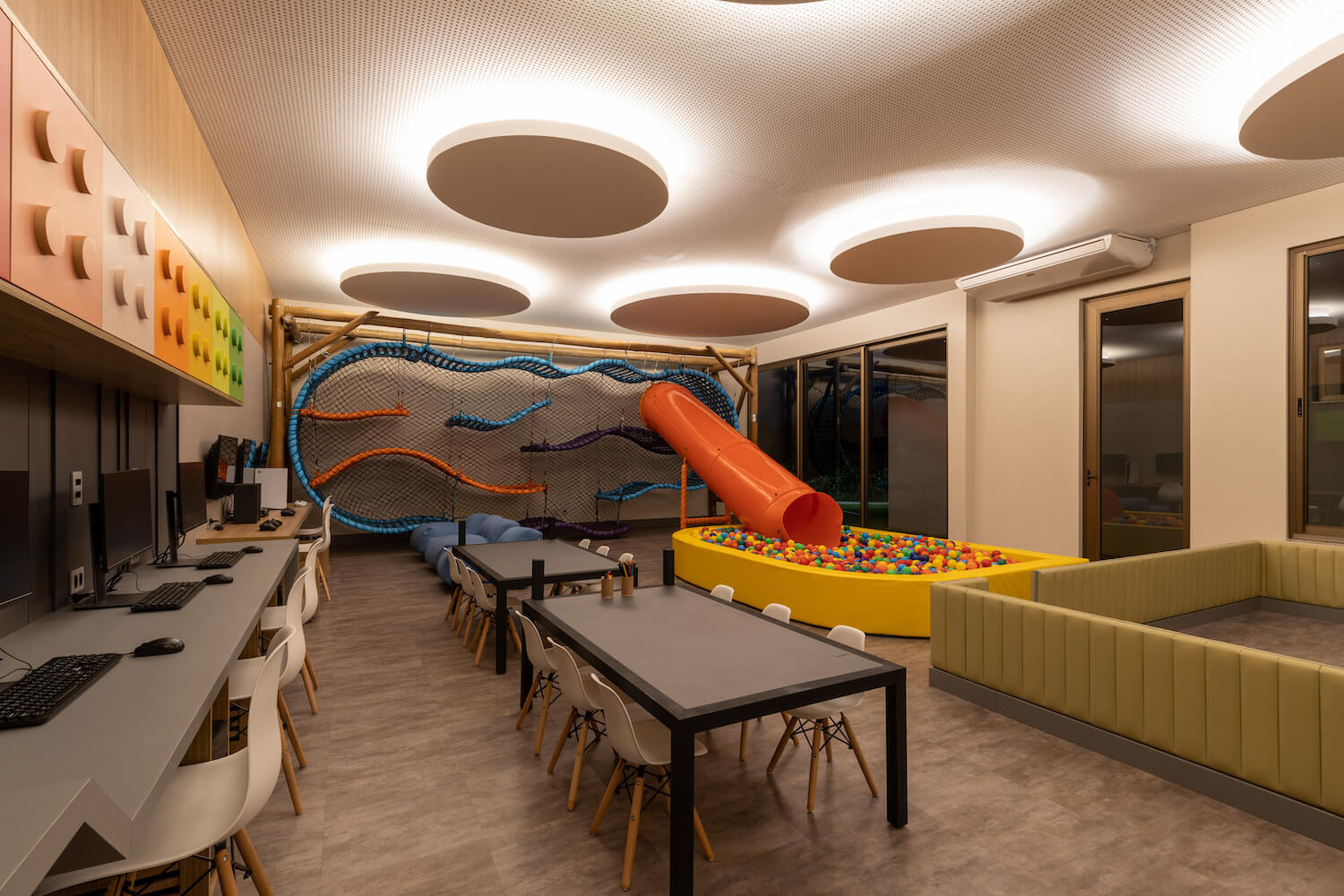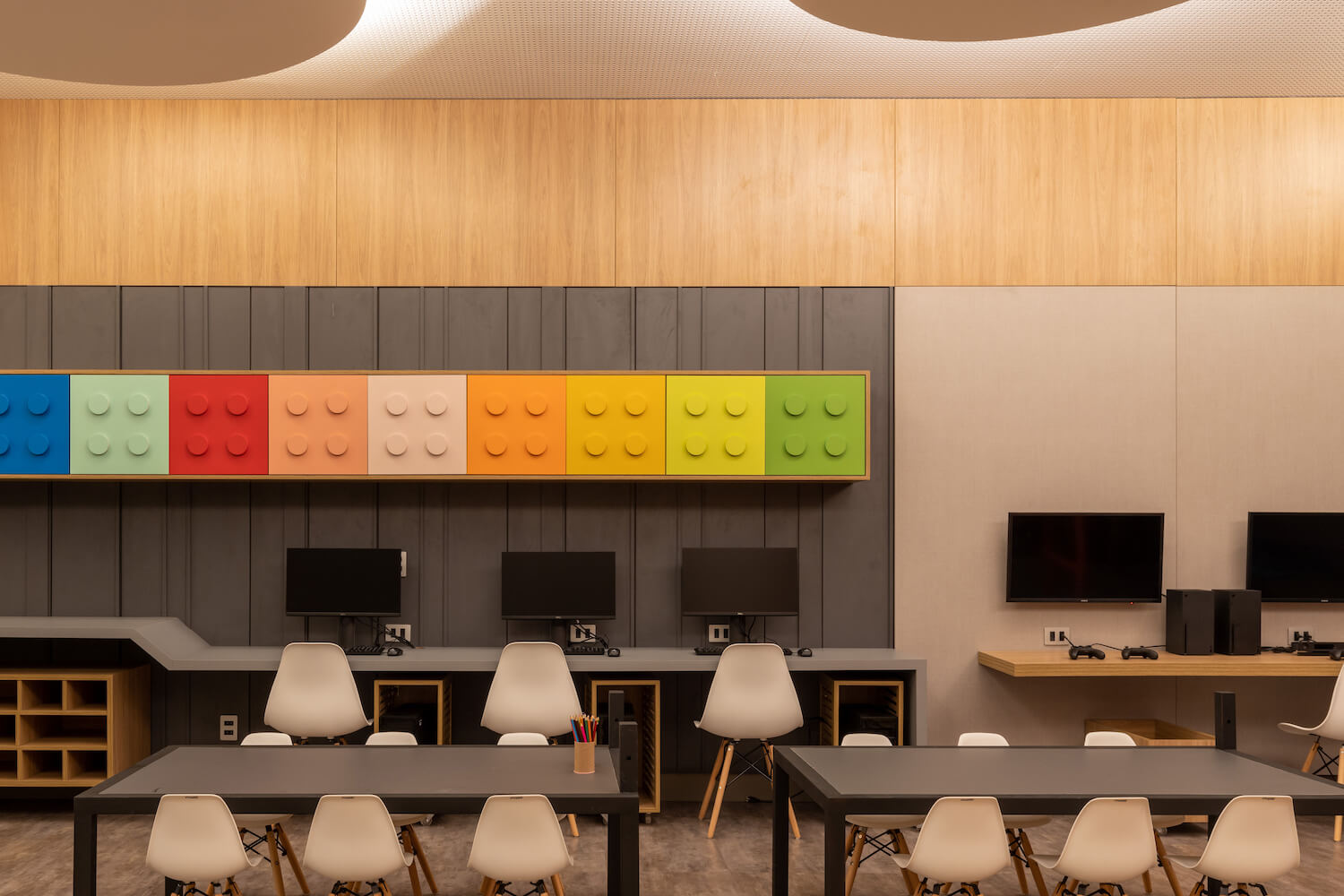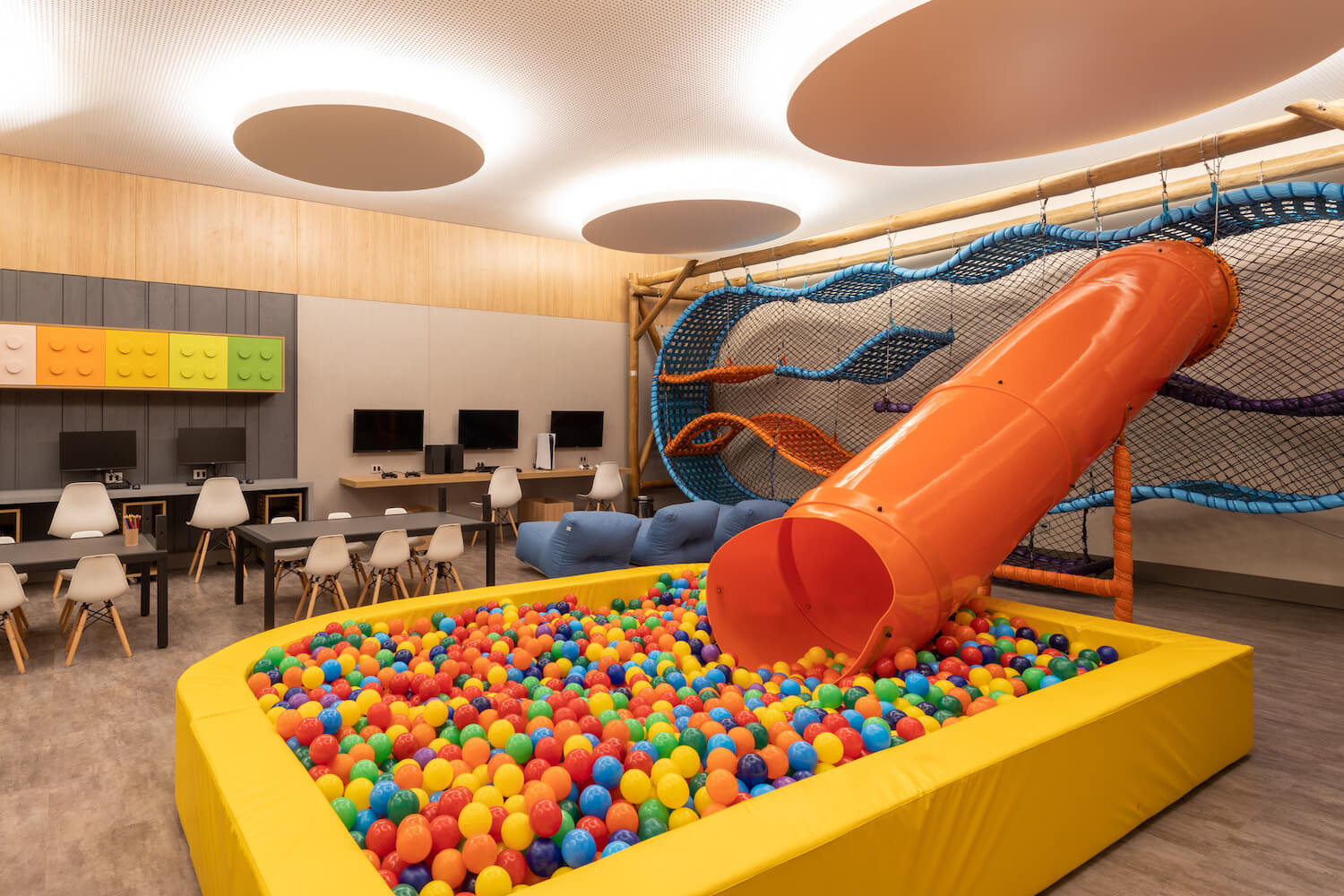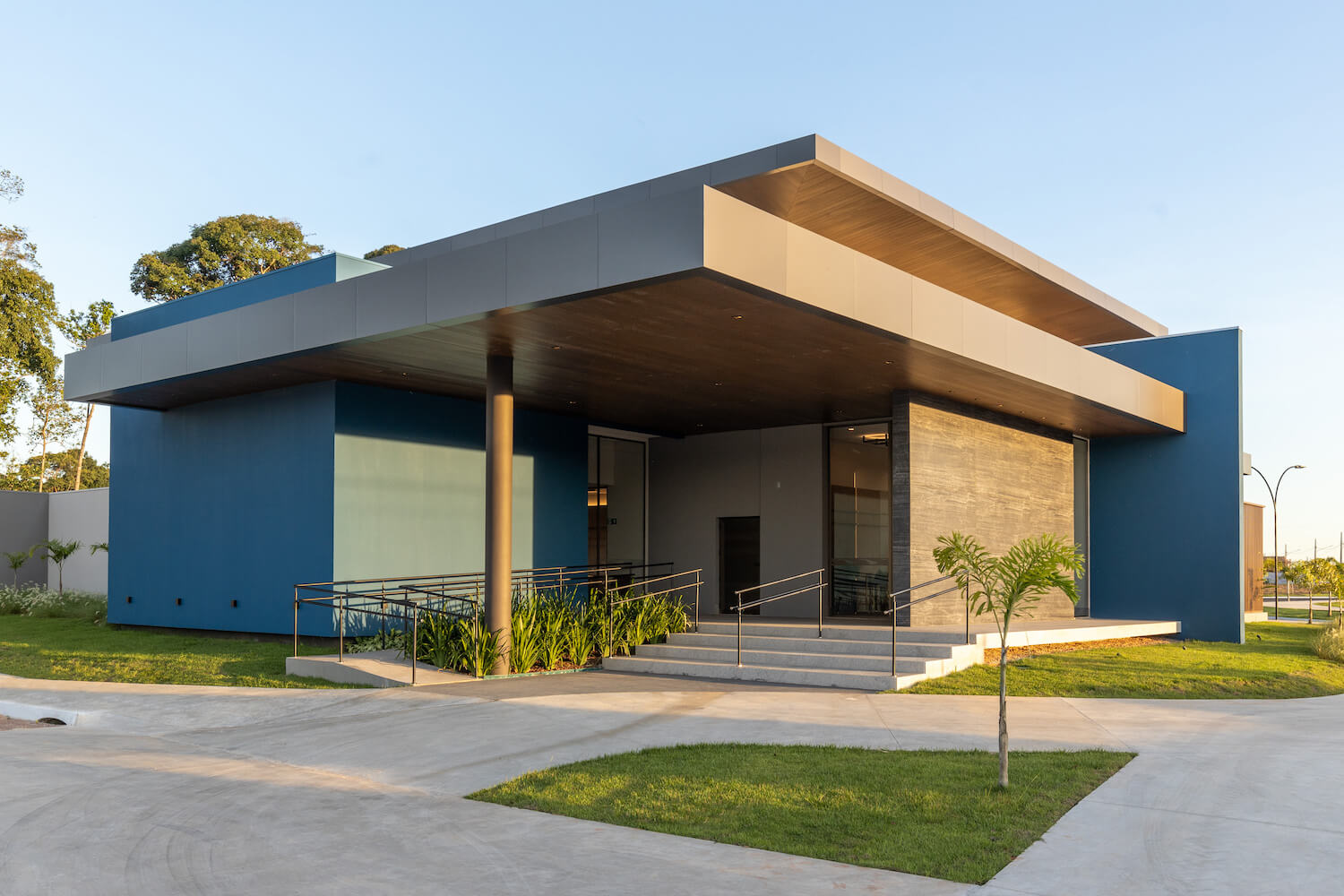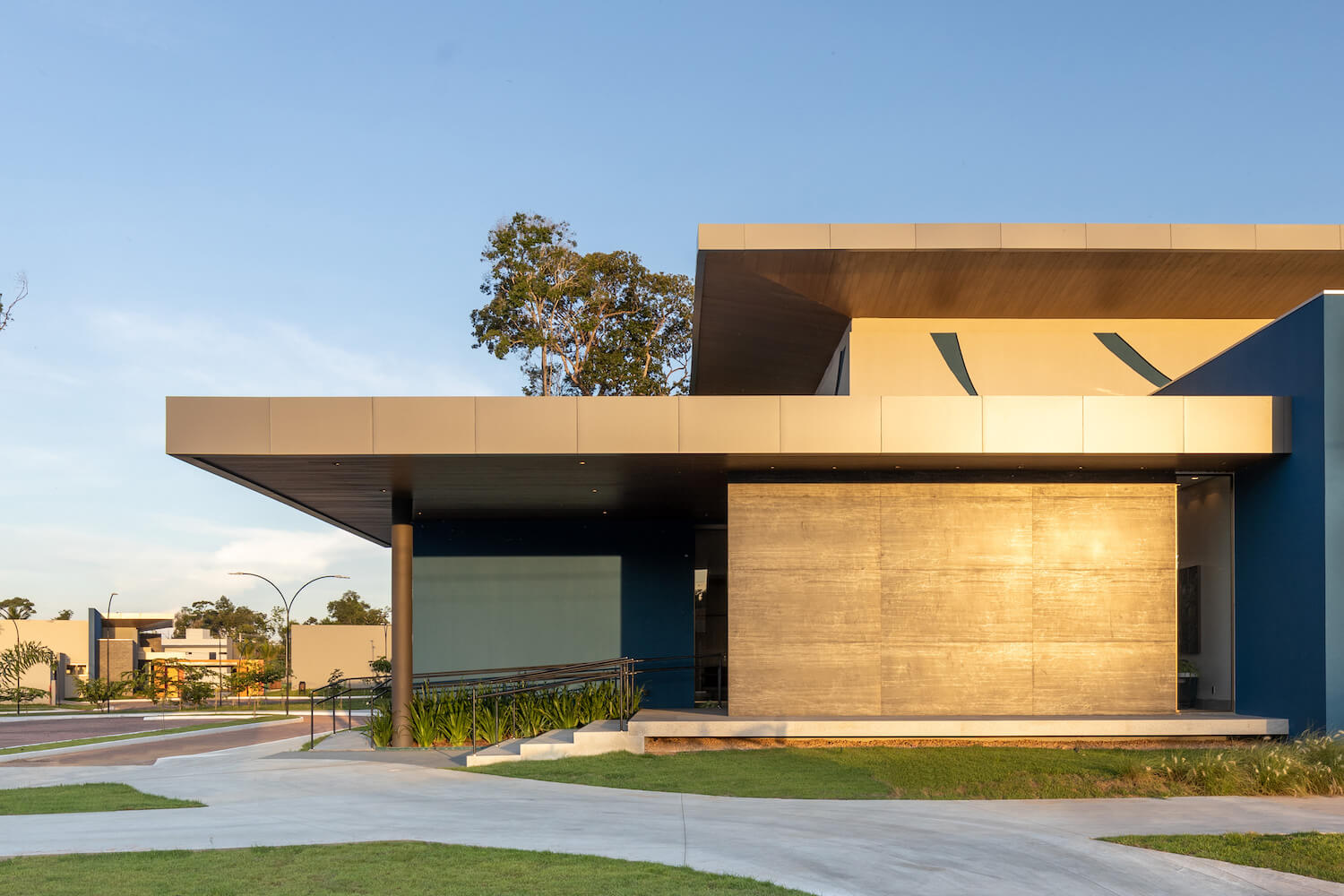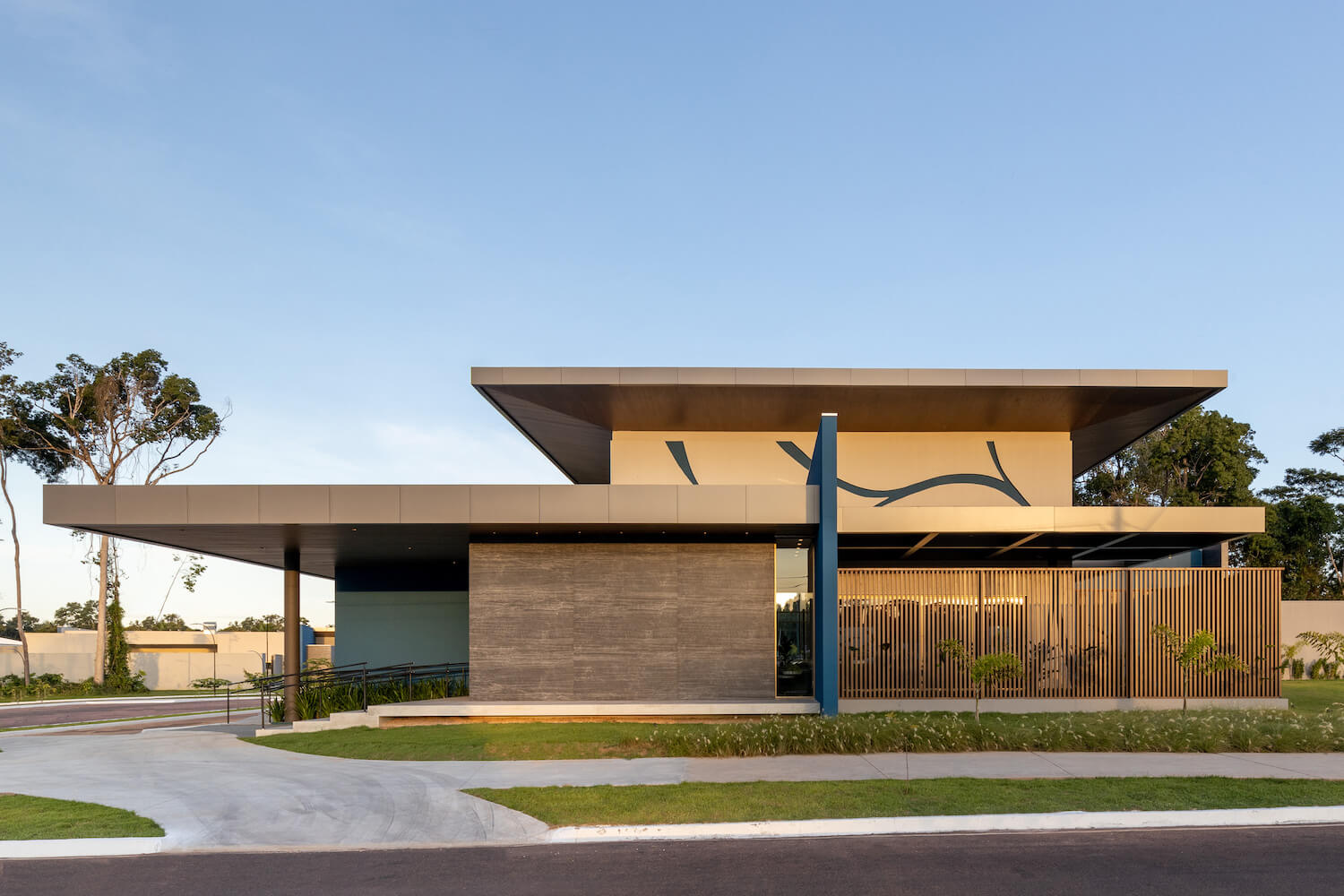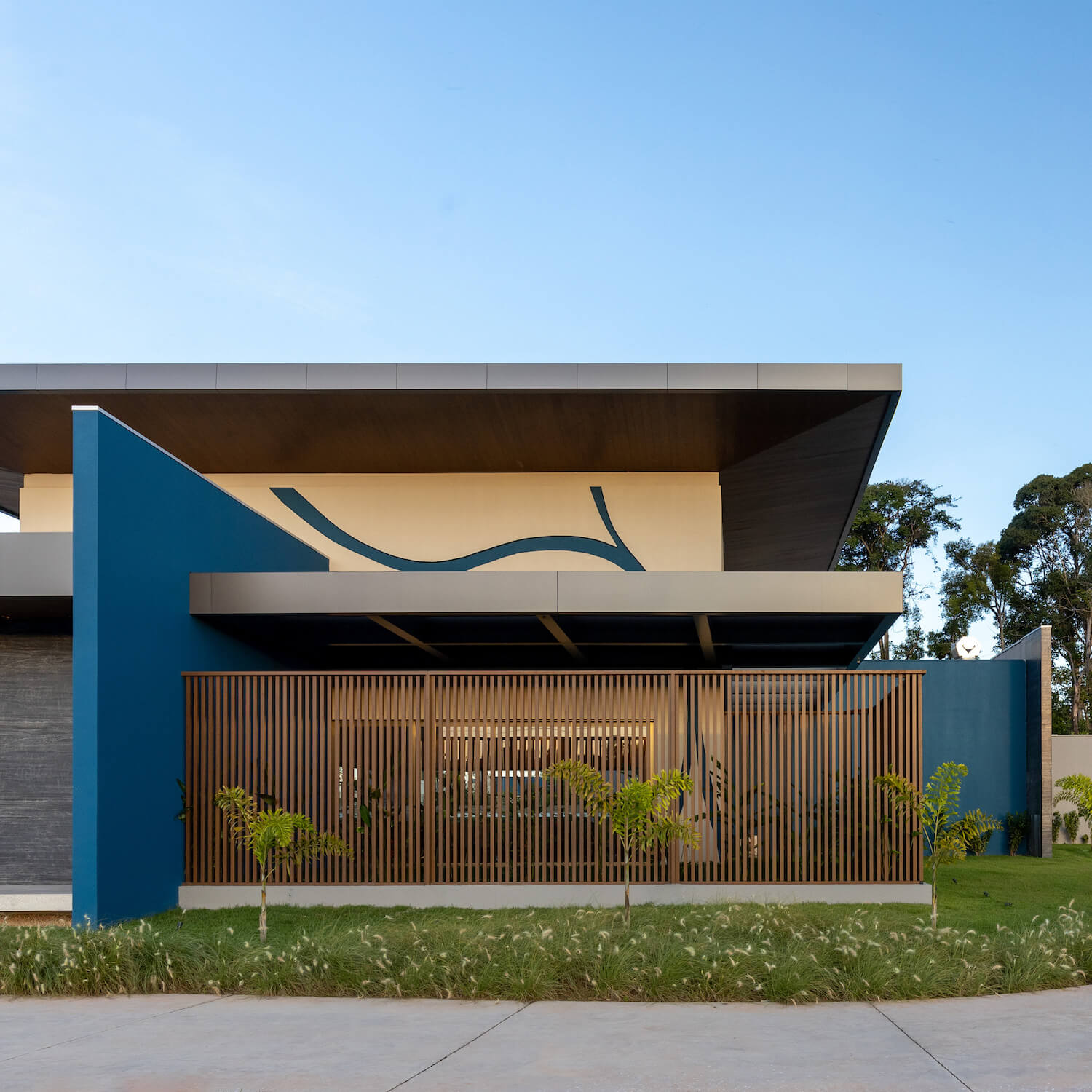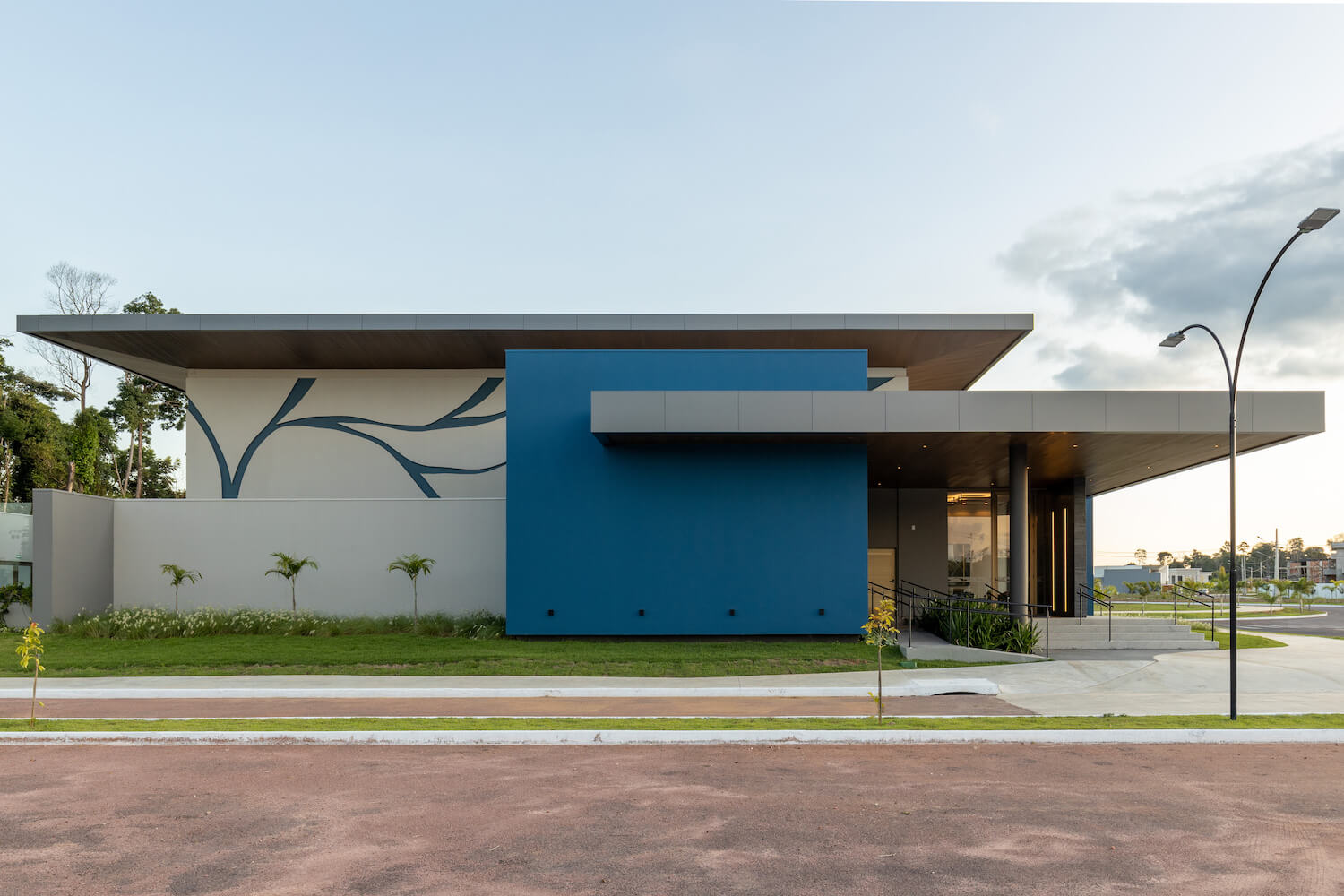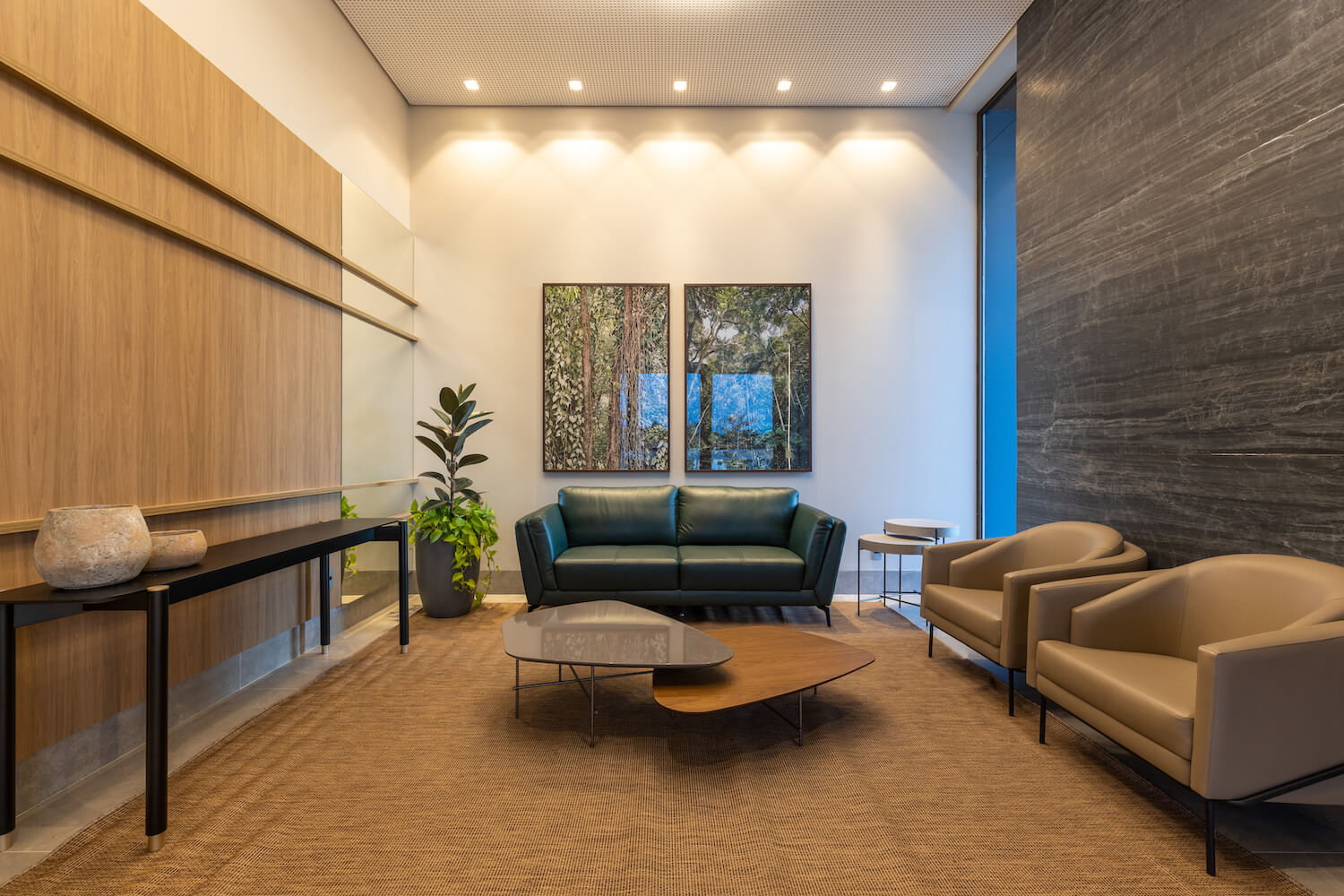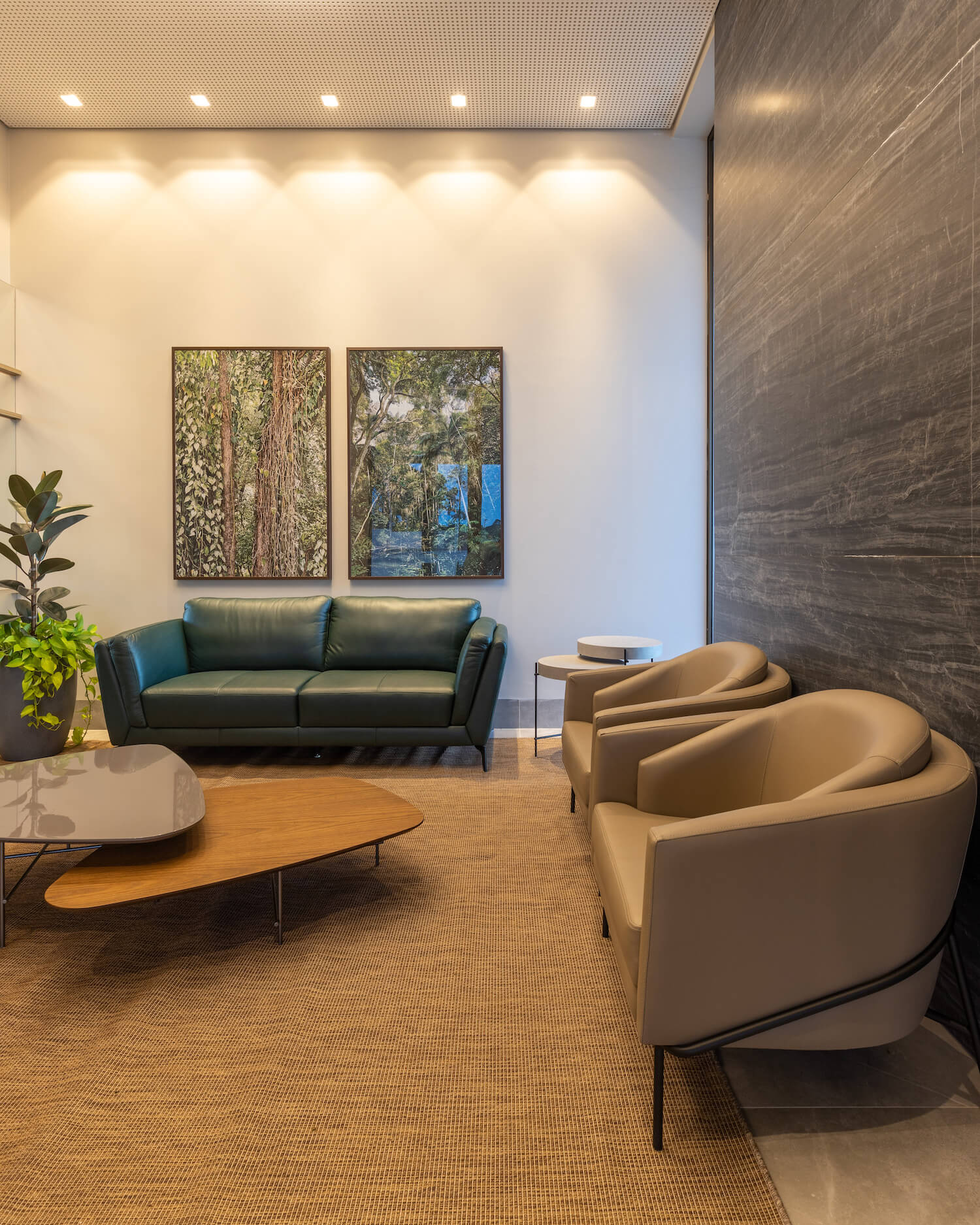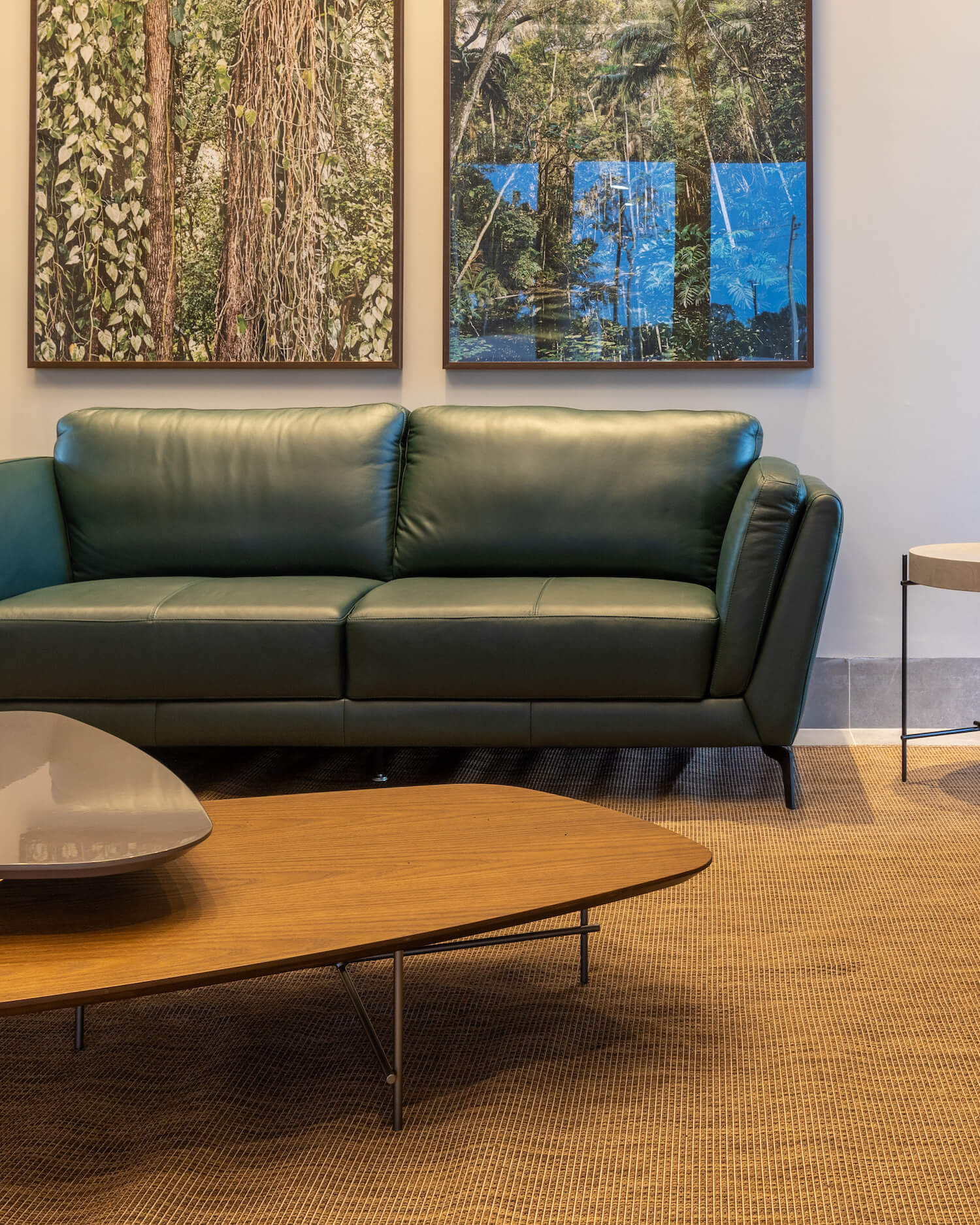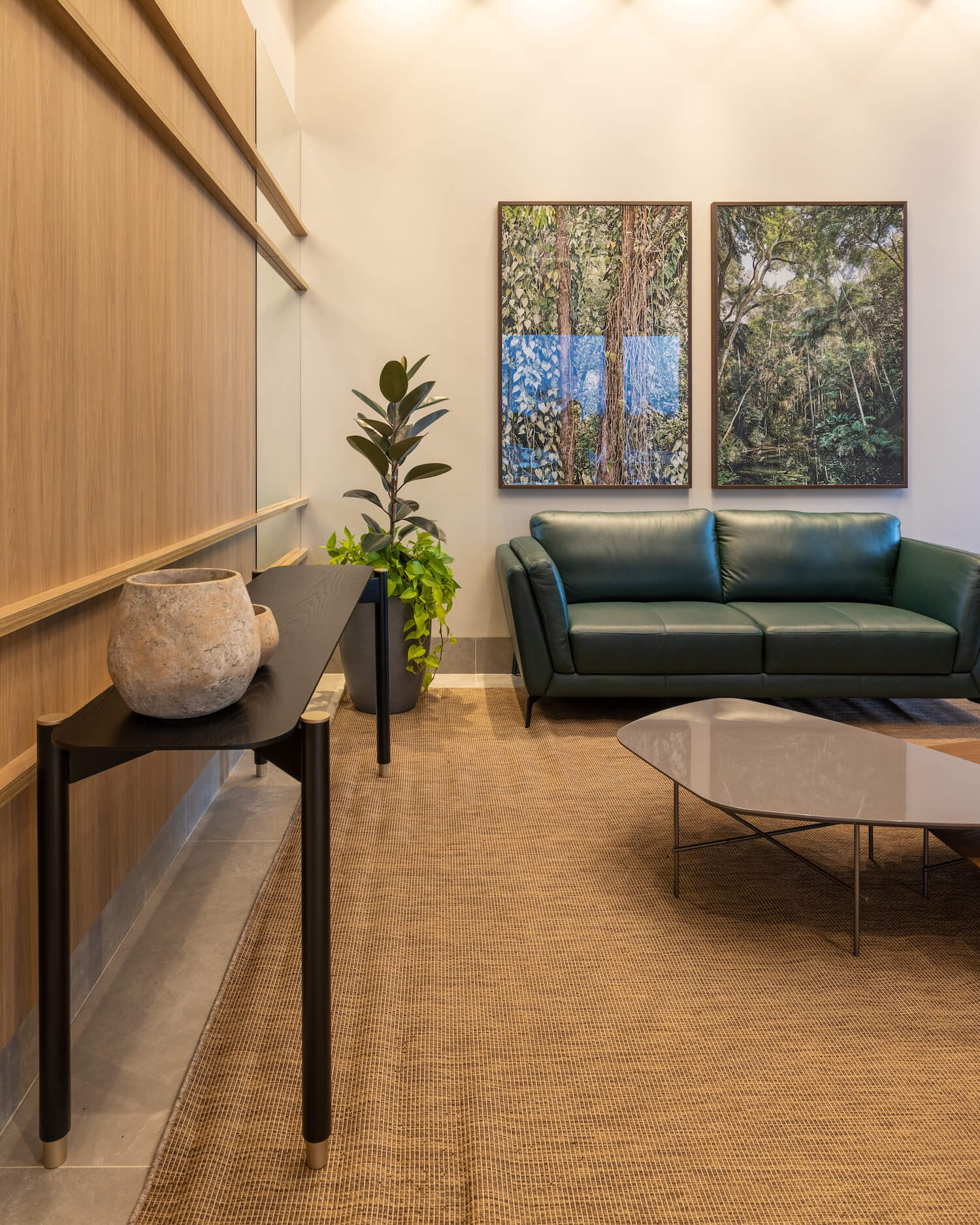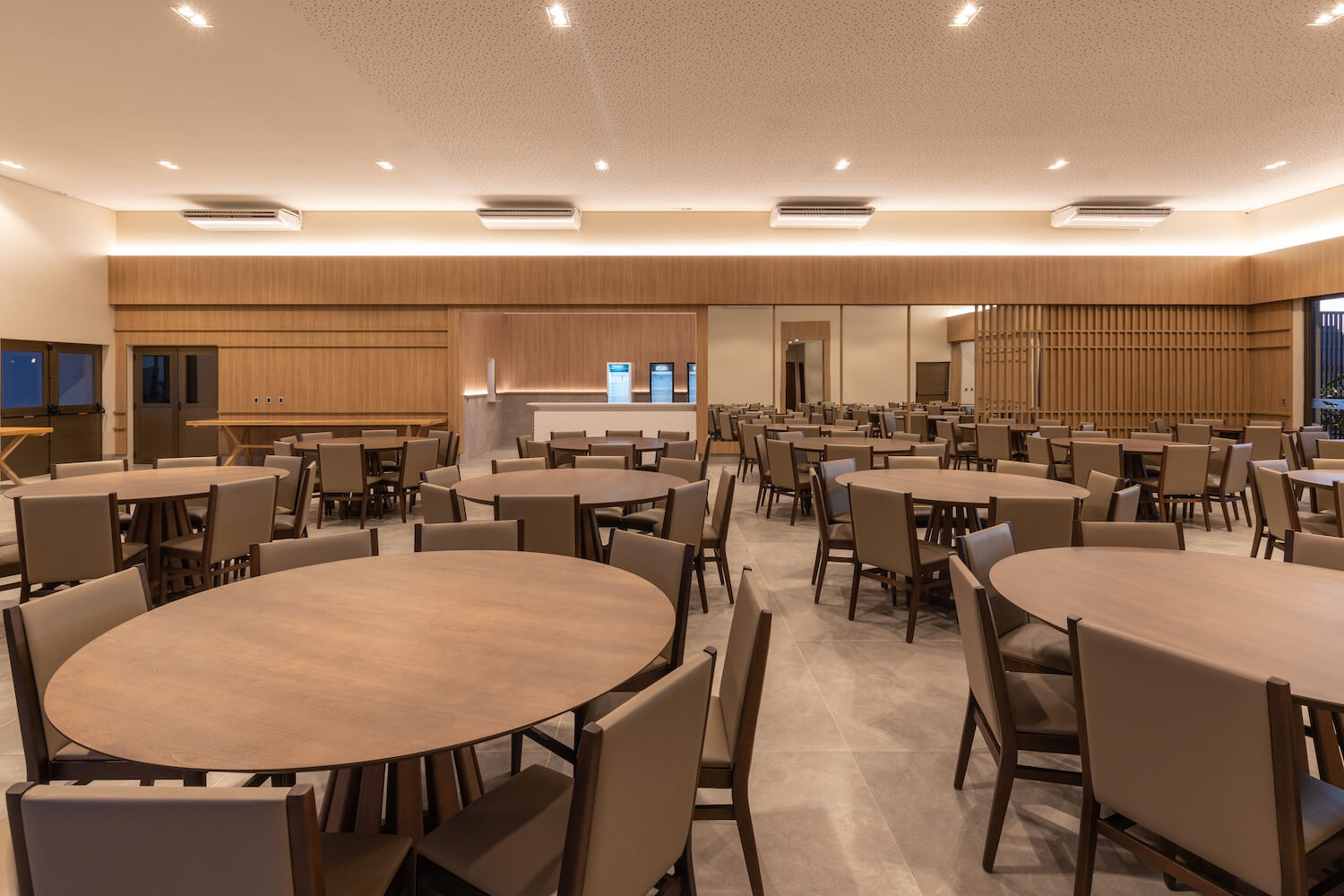 About Truvian Arquitetura
Truvian Arquitetura began in 2000, in Mato Grosso, and today is expanding its operations toother states in Brazil. The office proposes to create contemporary architecture, using natural elements and light for internal environments. Its focus is on fluidity, transparency, lightness, insertion of art, objects with affective memories, and authorial design, always valuing essential human sensations. With a team composed of professionals with unique identities, the office is led by Rafaela Zanirato and partners Ana Beatriz Furtado, Isabel Eberhart, and Jonathan Osti.
---