JK-AR: The Pavilion of Contemplation is the latest project of "Tree Series." The "Tree Series" is series of design experiments that recreate the wooden bracket system, the most iconic part of East Asian timber buildings in both structural and aesthetic aspects. The Pavilion of Contemplation also aims to create the new type of Asian pavilion, '-jeong.' Practically, the pavilion serves as a shelter for Songhyeon Park located by Gyeongbokgung Palace, which was built 500 years ago, and a temporary stage for dance and music performances.
However, regardless of the original purpose of this pavilion, it allows for various interpretations. This structure may appear to some as a contemporary type of Asian pavilion, and the vernacular architecture of Southeast Asia and Africa to others. Some may perceive it as an artificial tree. The structure supported by the three trees may be regarded as a small forest in the city.
In this way, the intention of the Pavilion of Contemplation is to respond to people's desires that require various values for architecture. However, the original meaning of architecture is to provide a place and shelter to rest the human body and mind. Our time my need the original value of architecture again. In the end, wouldn't this pavilion be regarded as the rebirth of the primitive hut?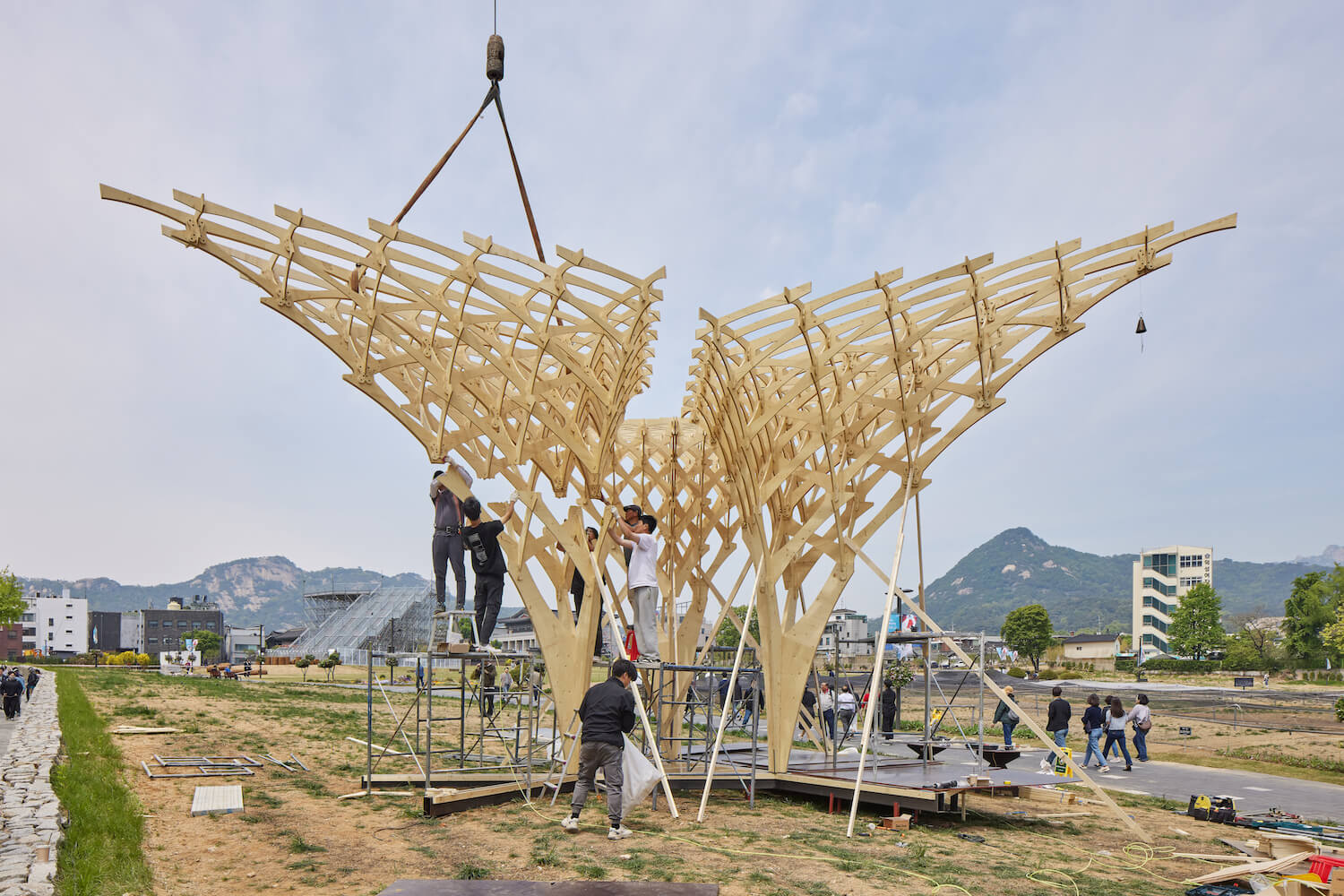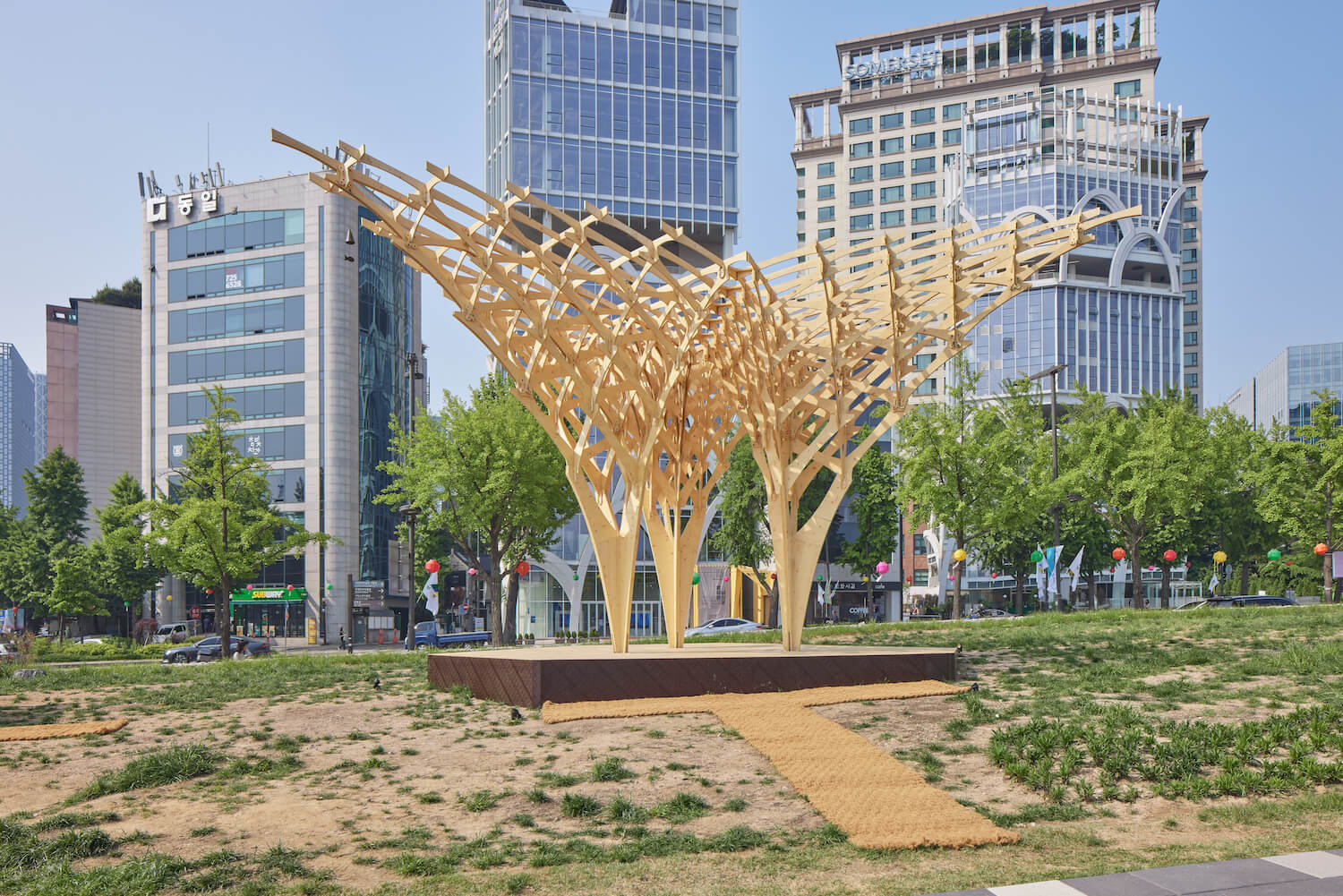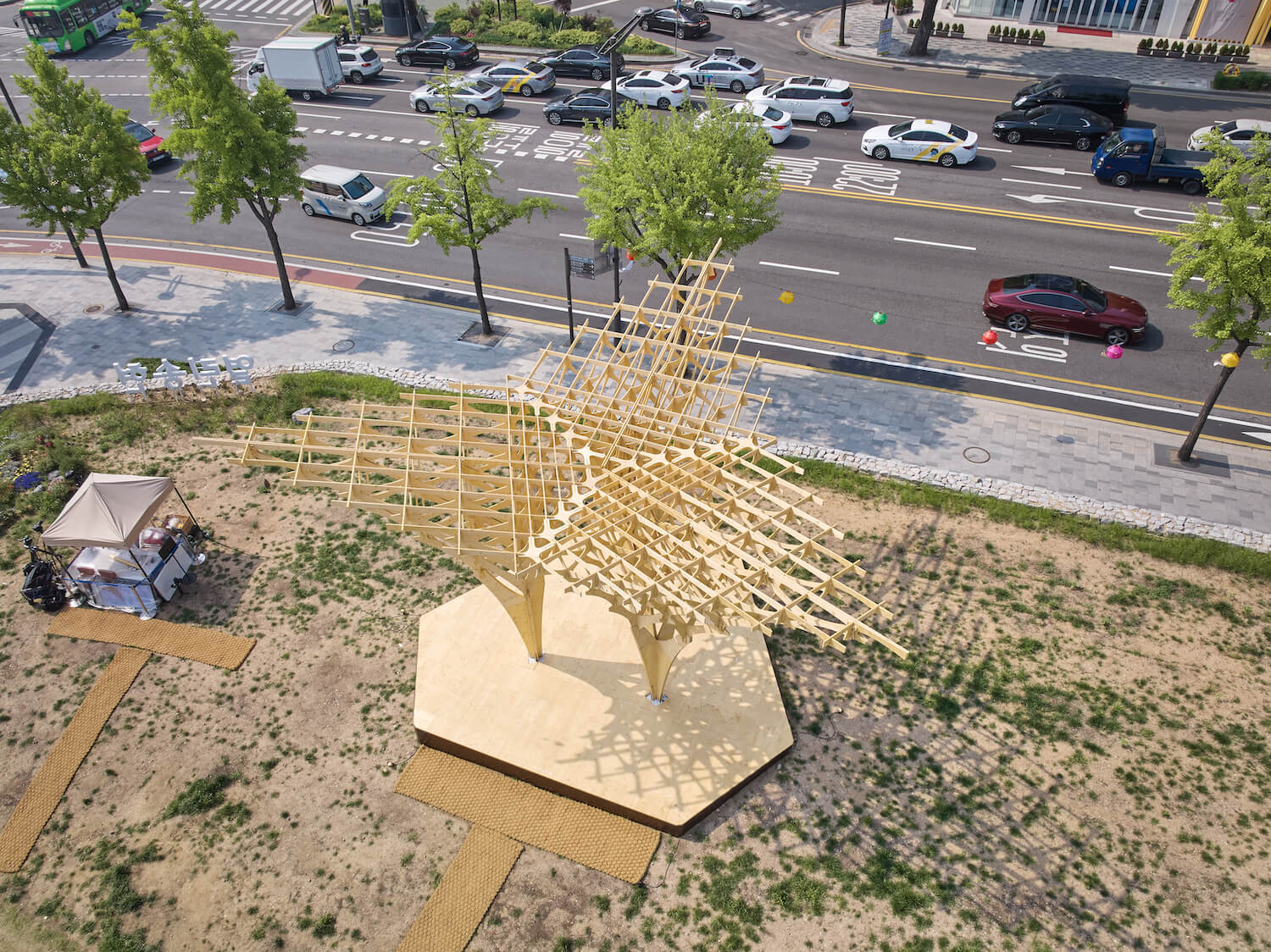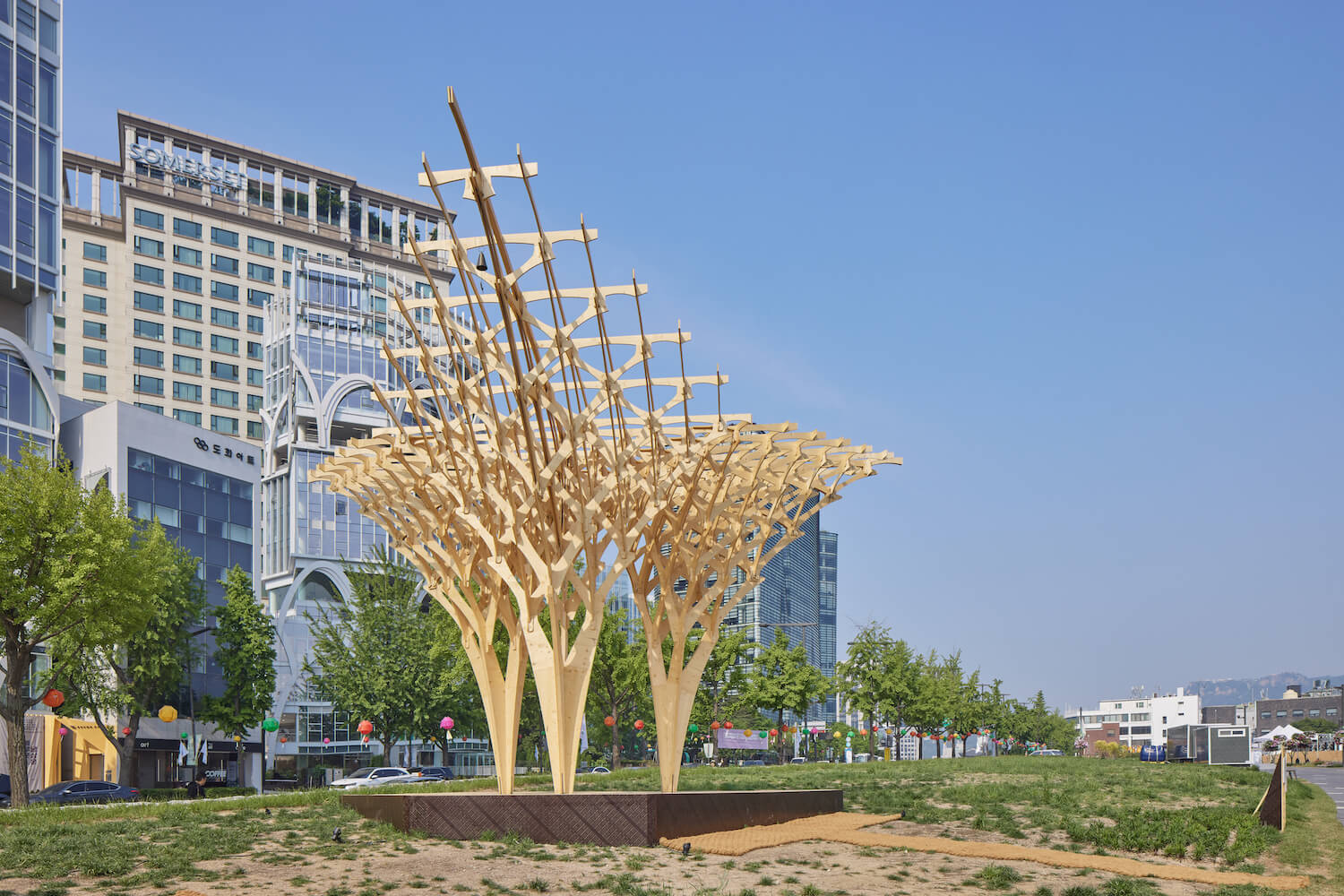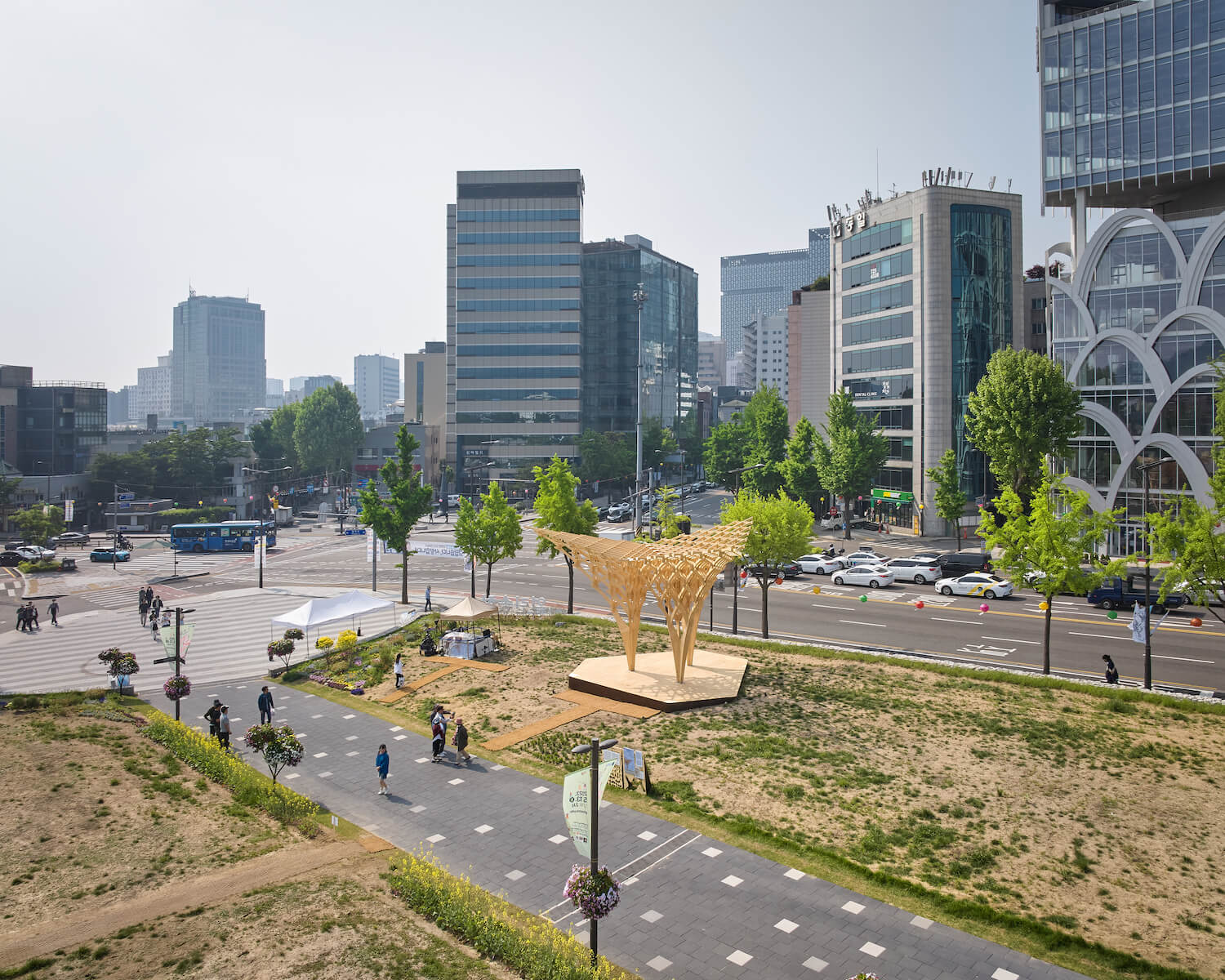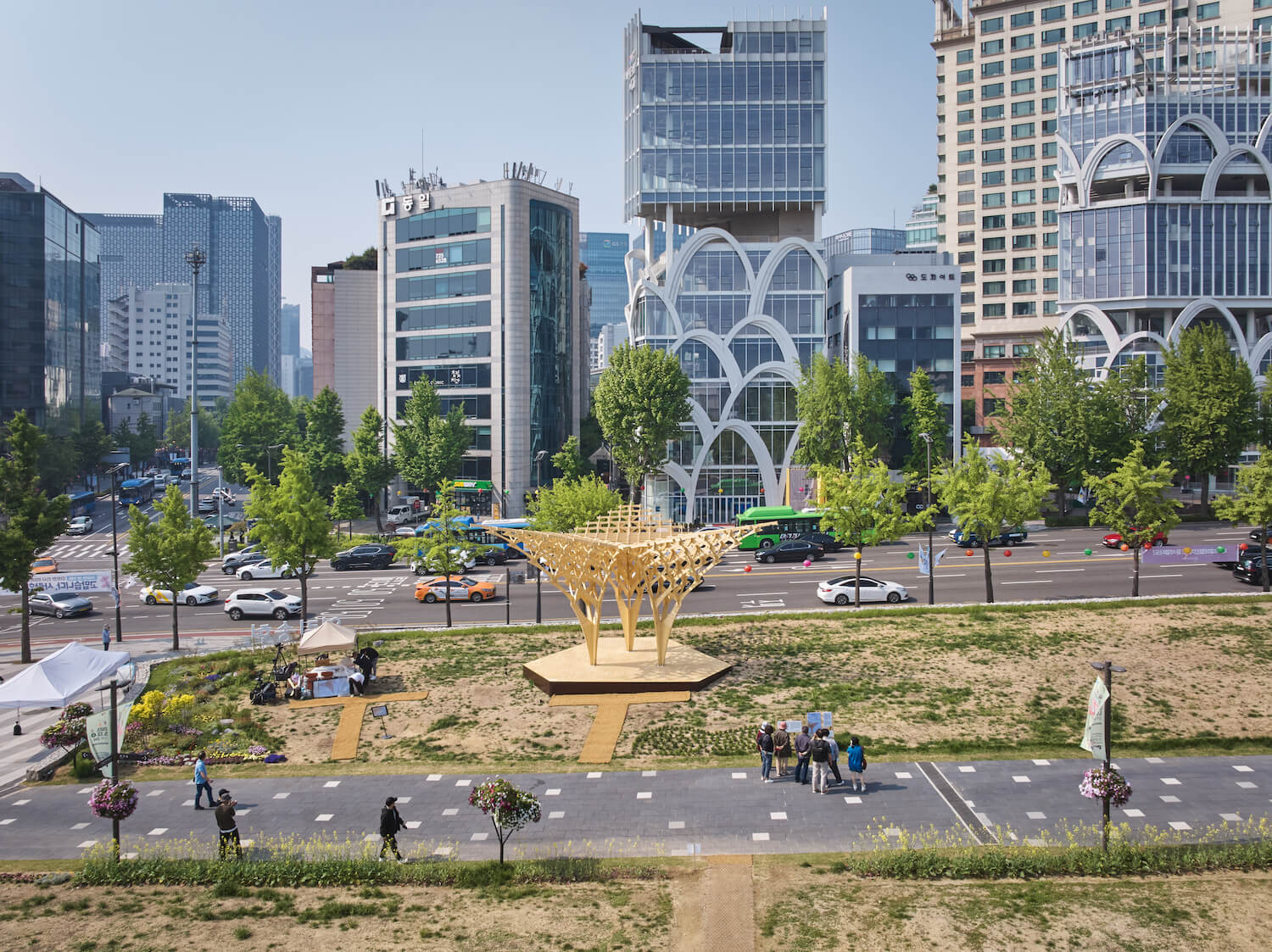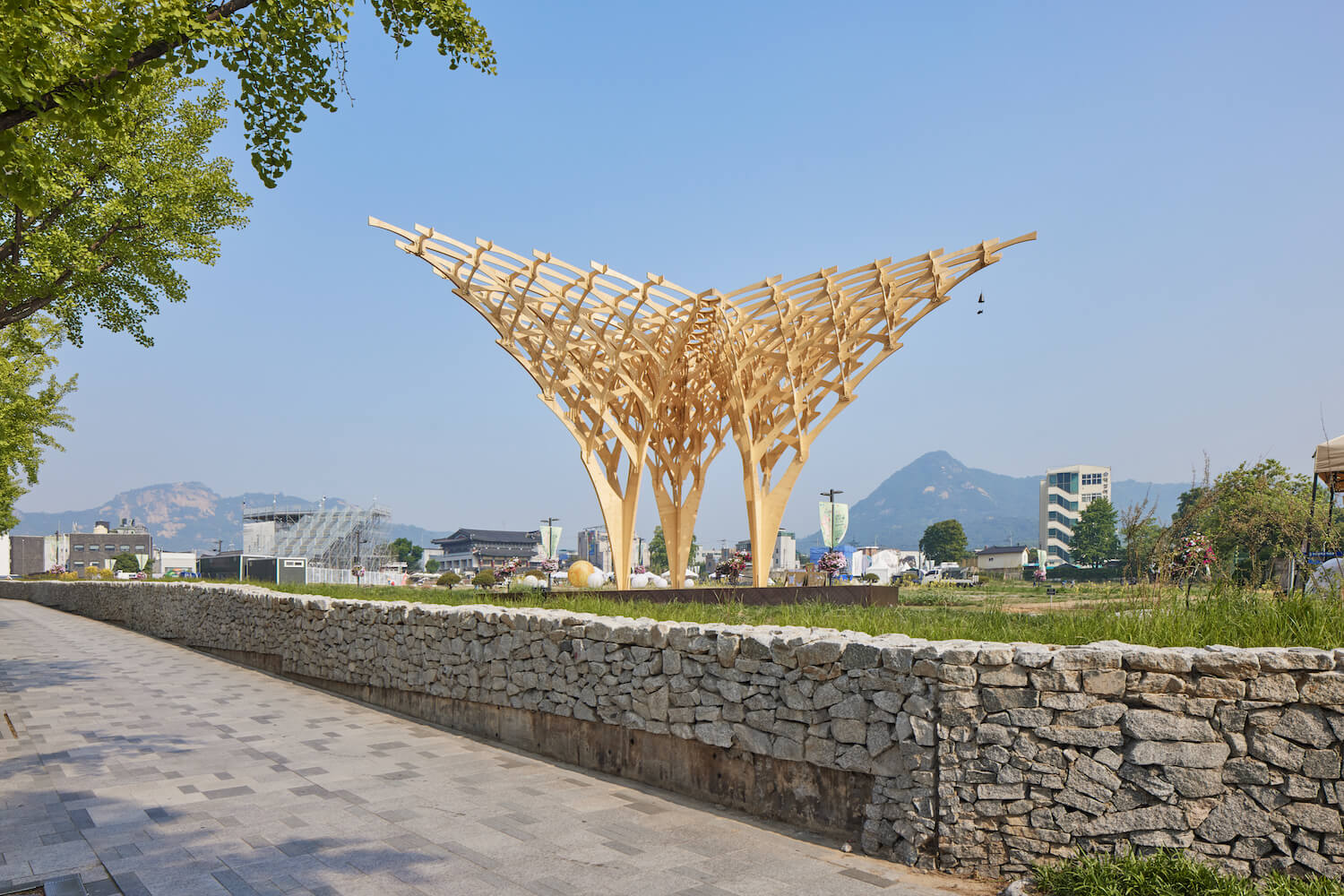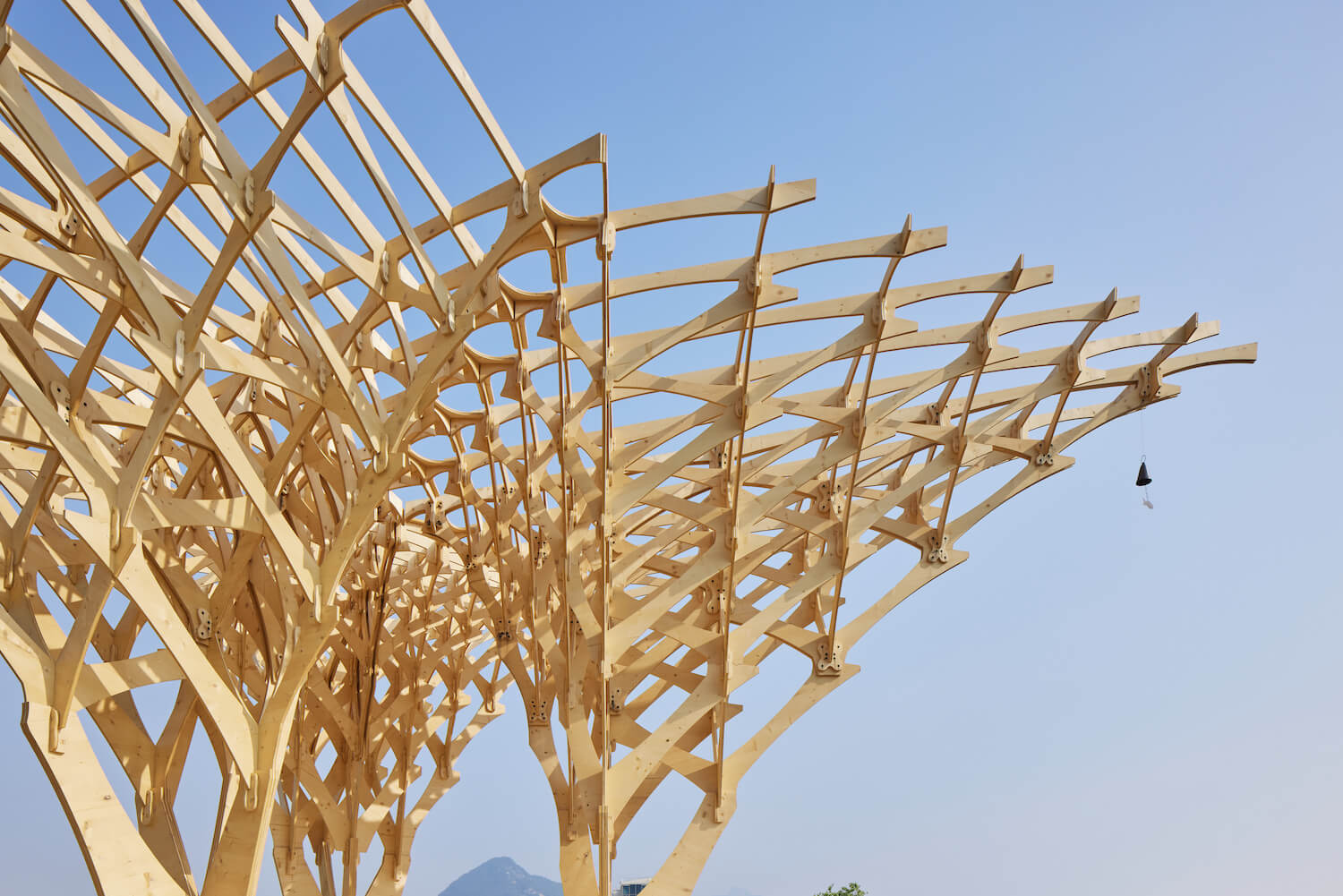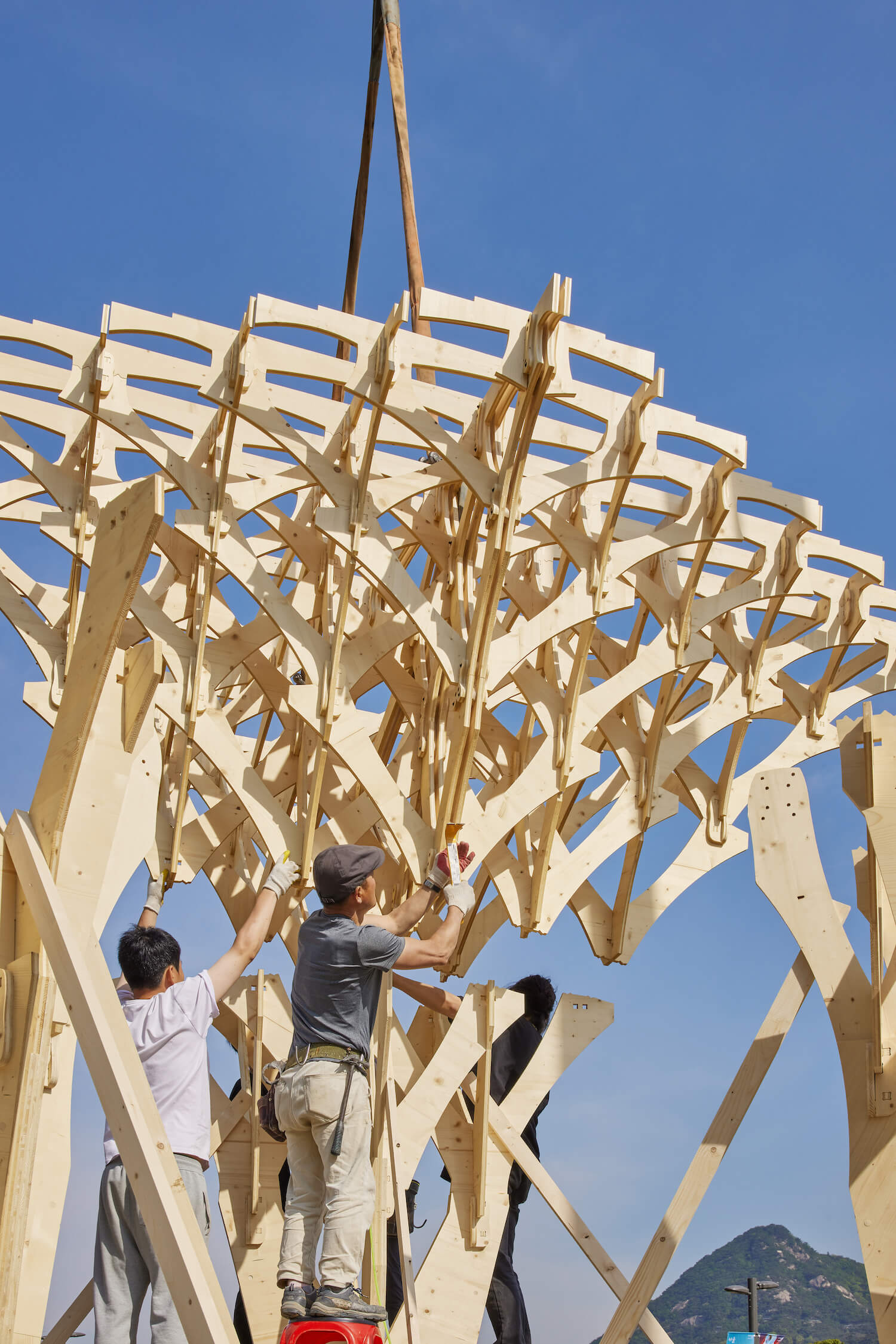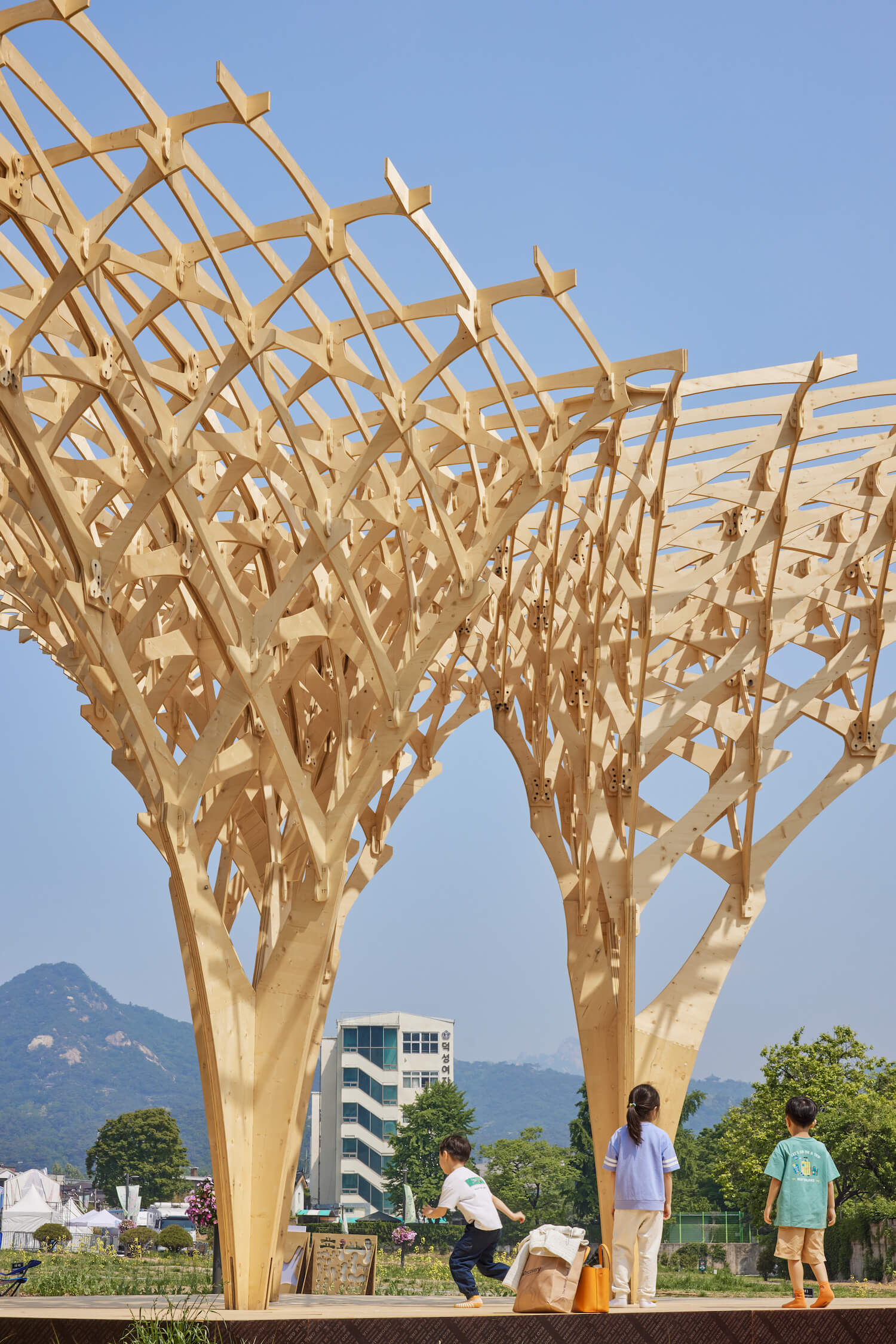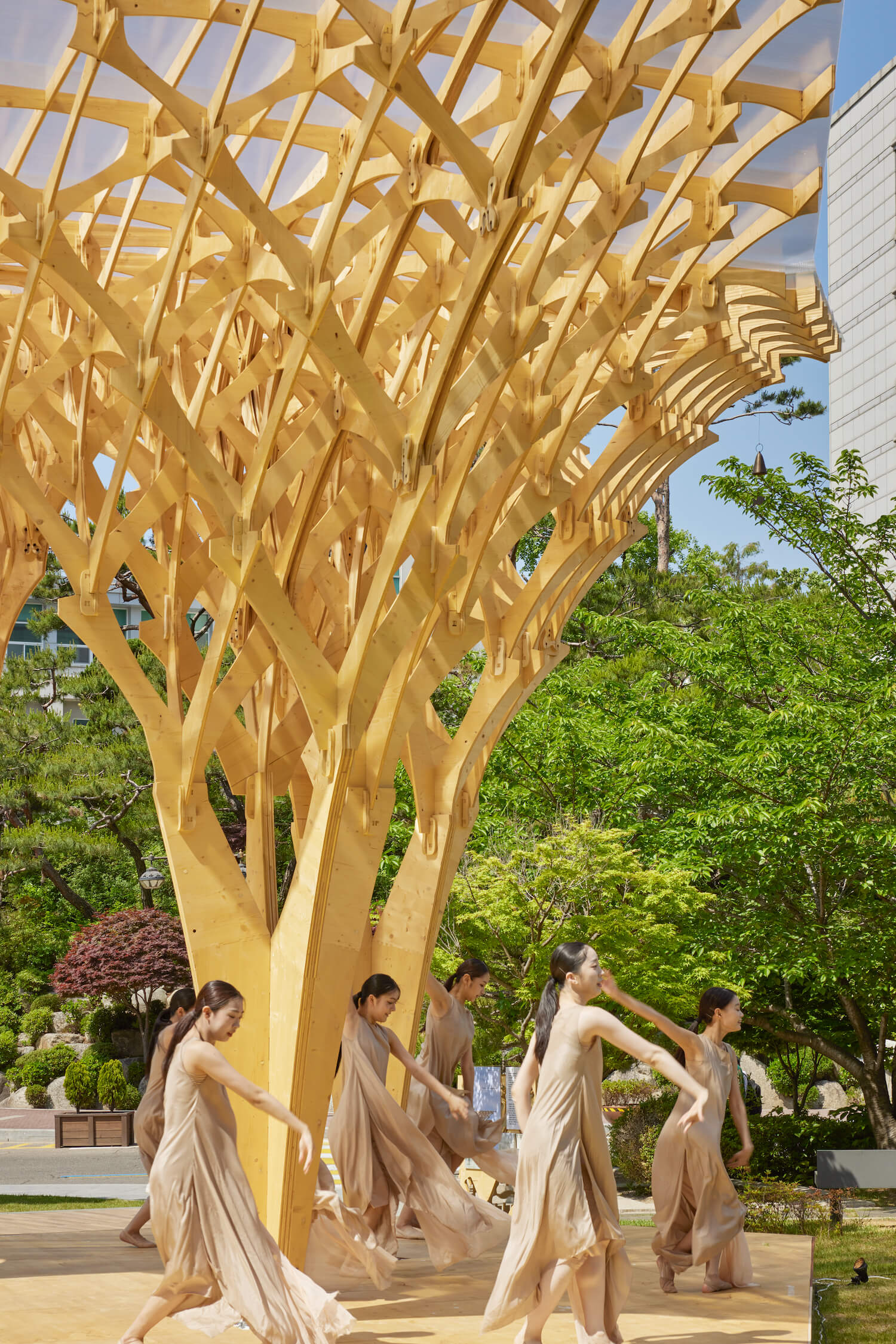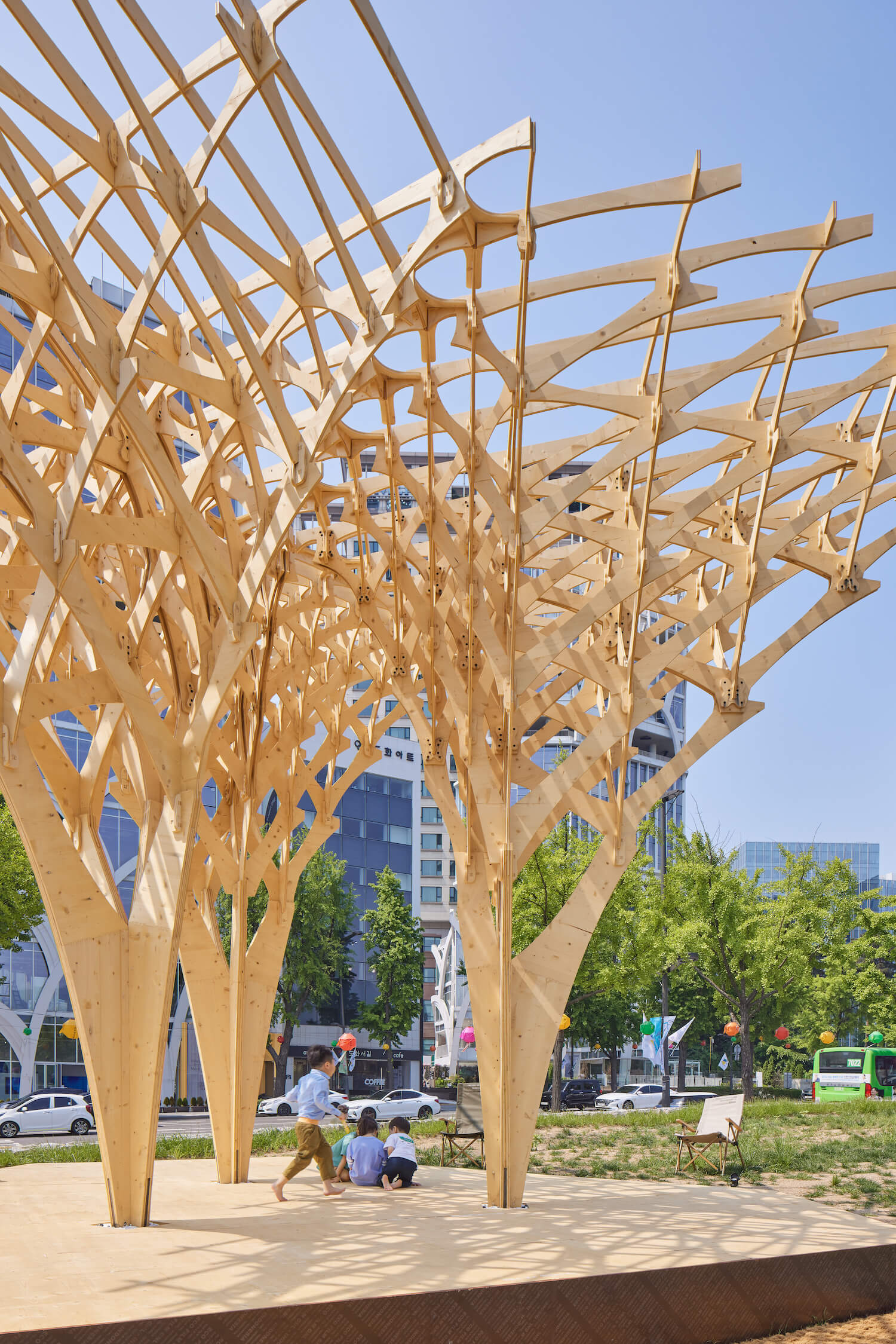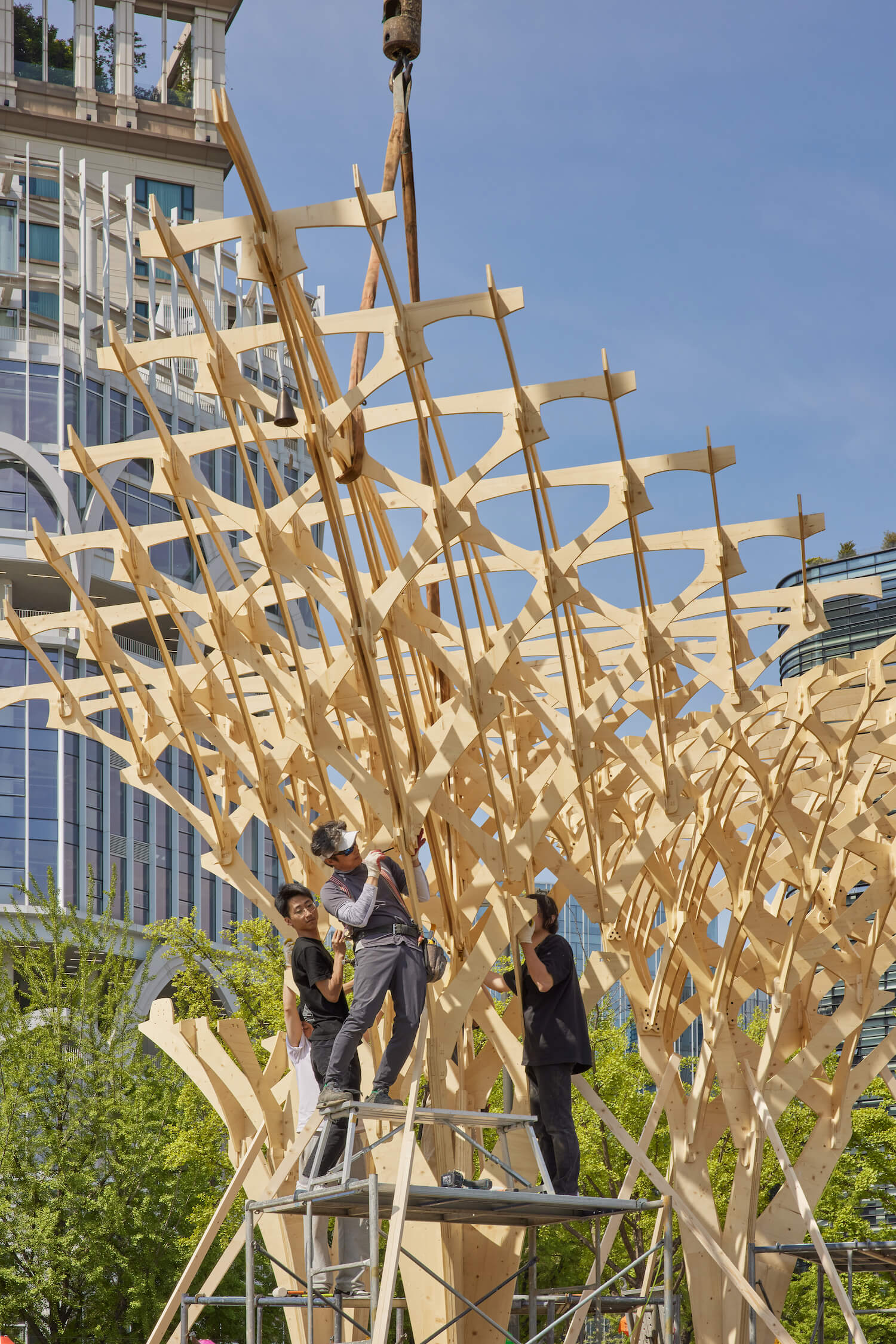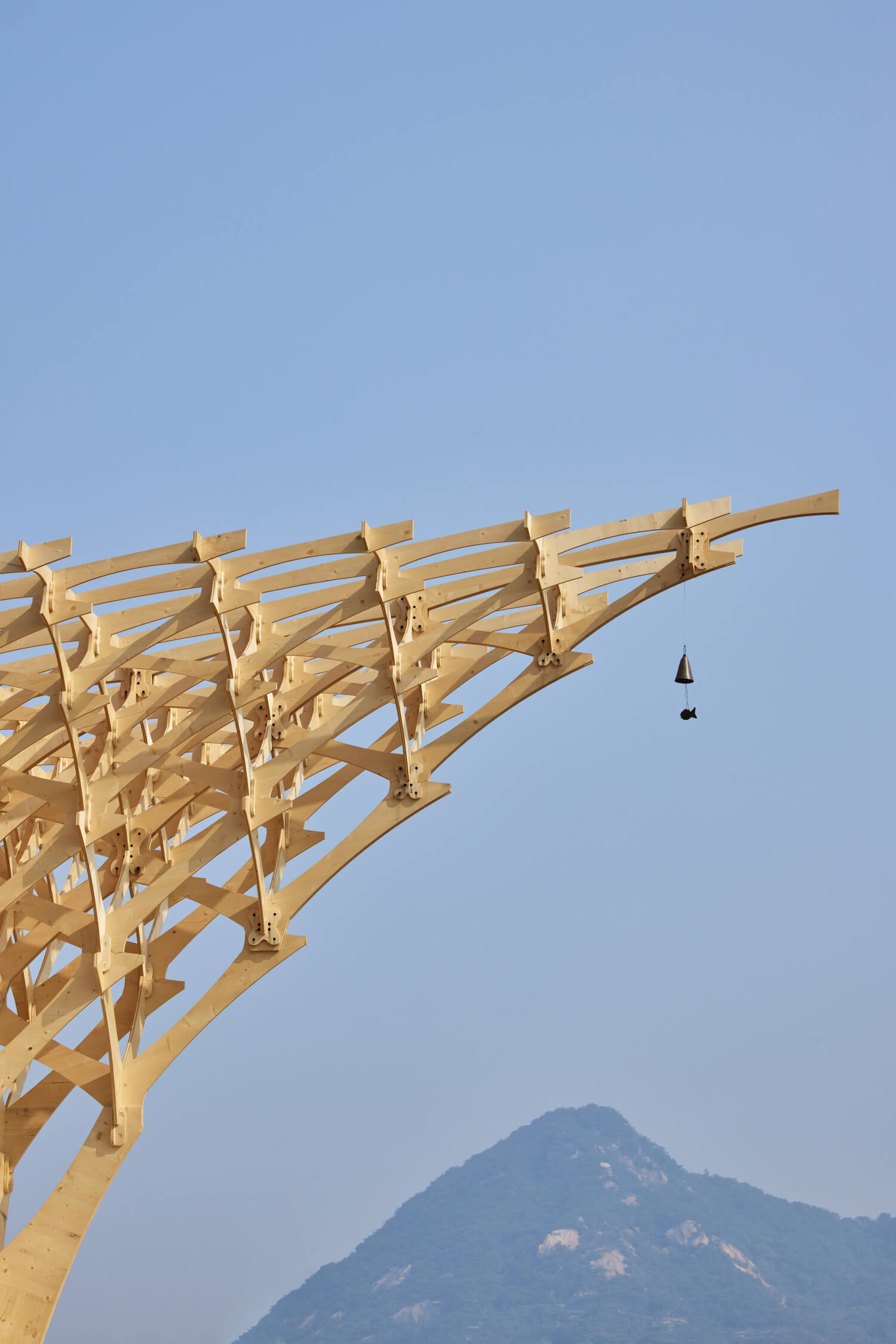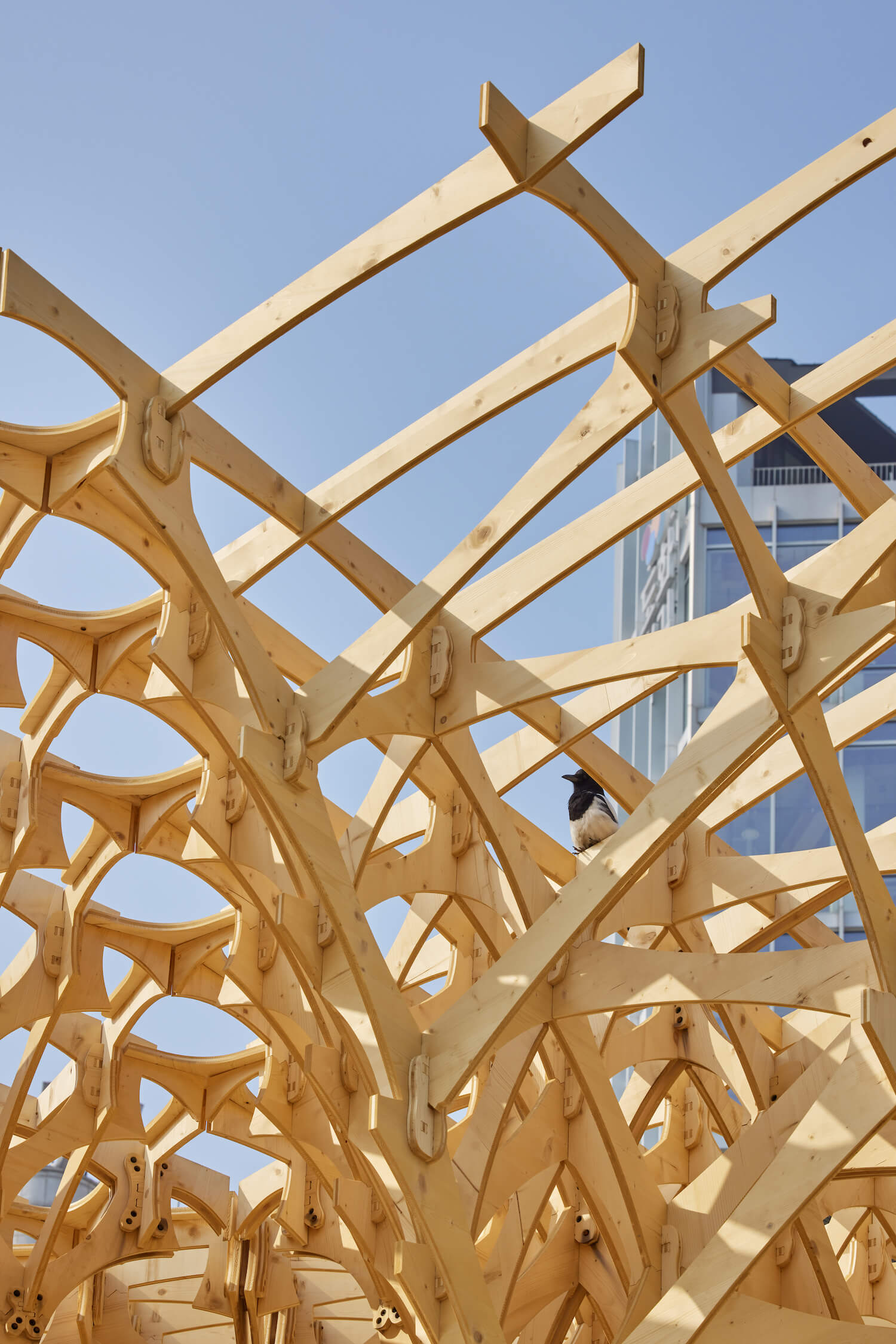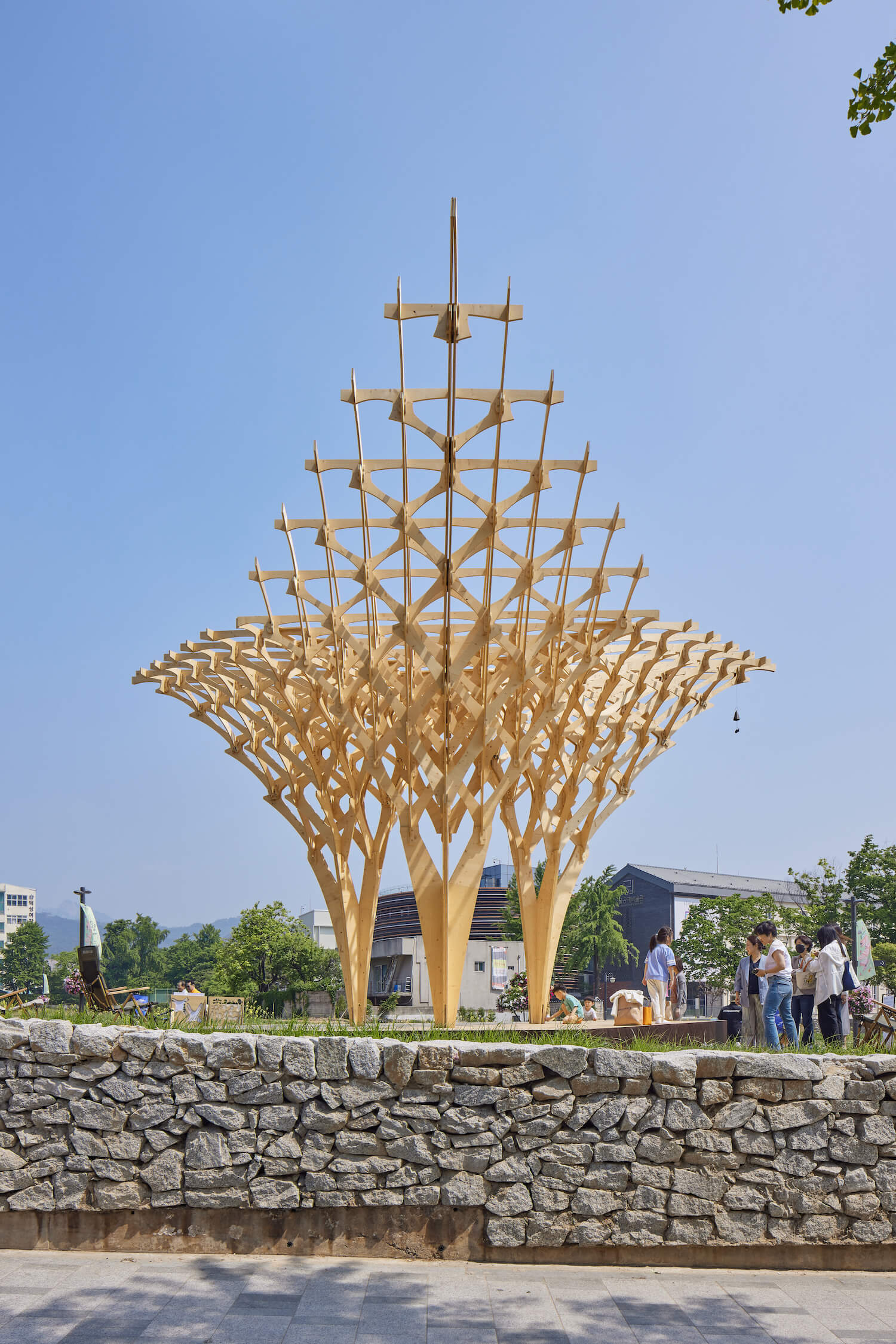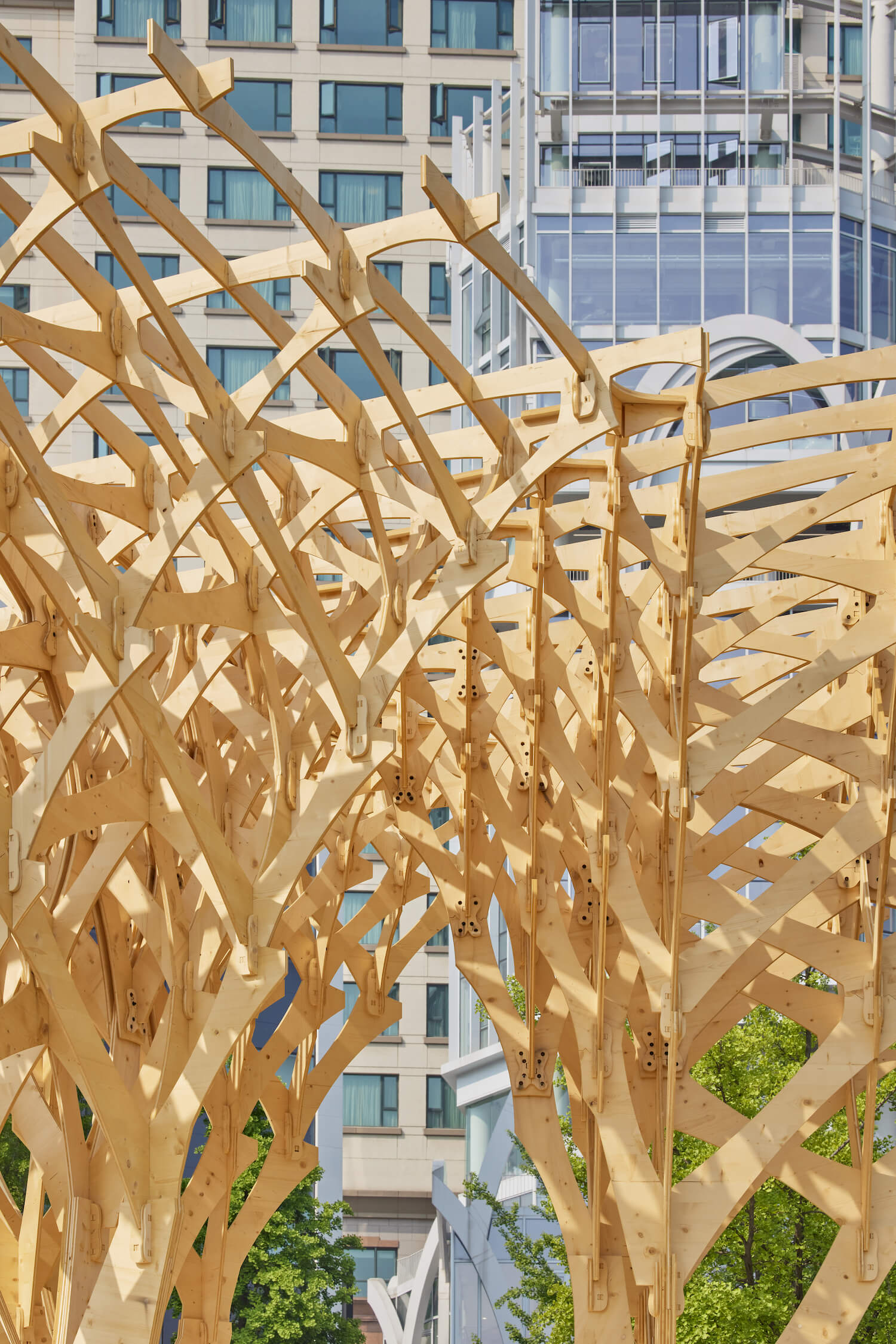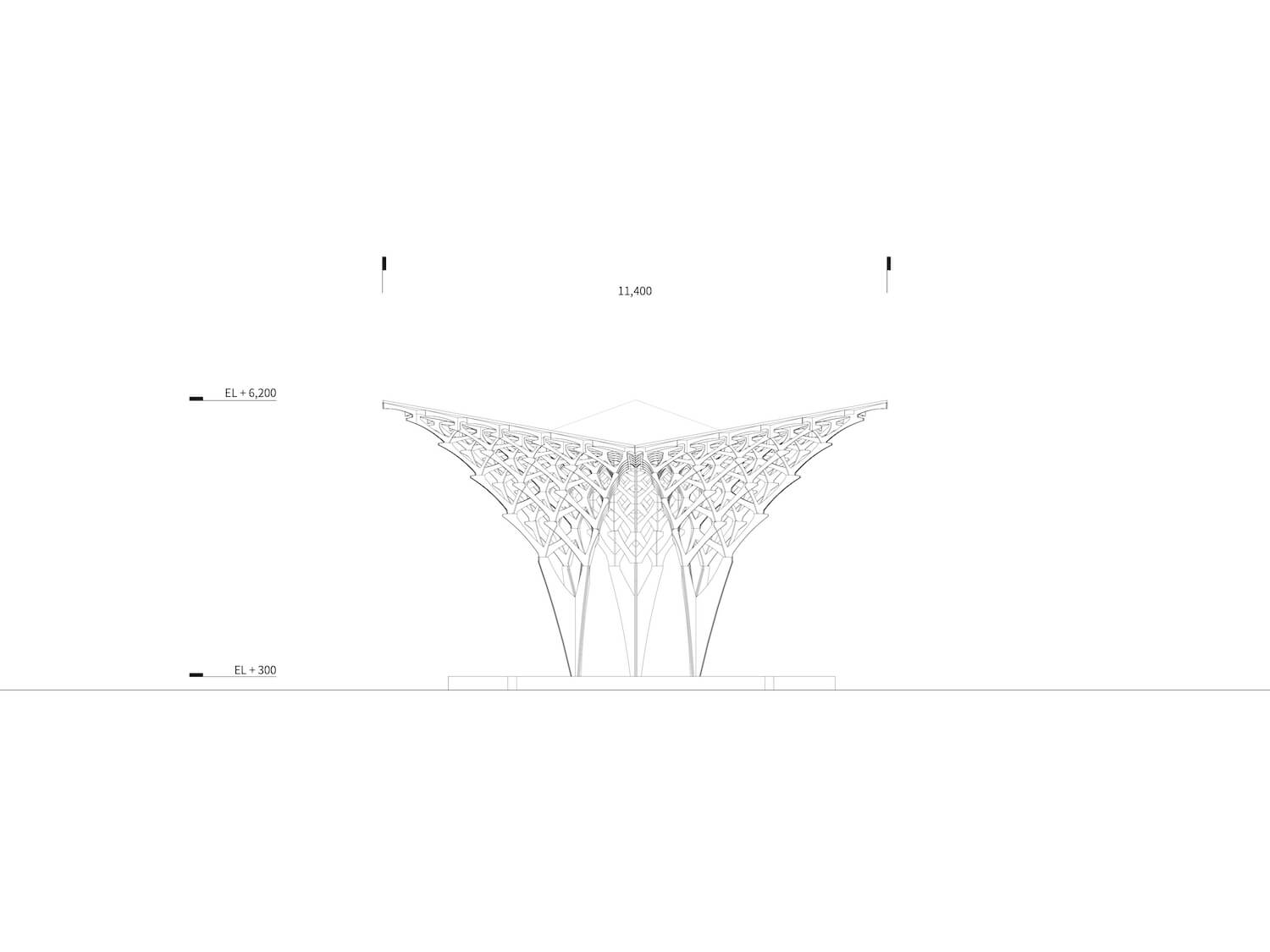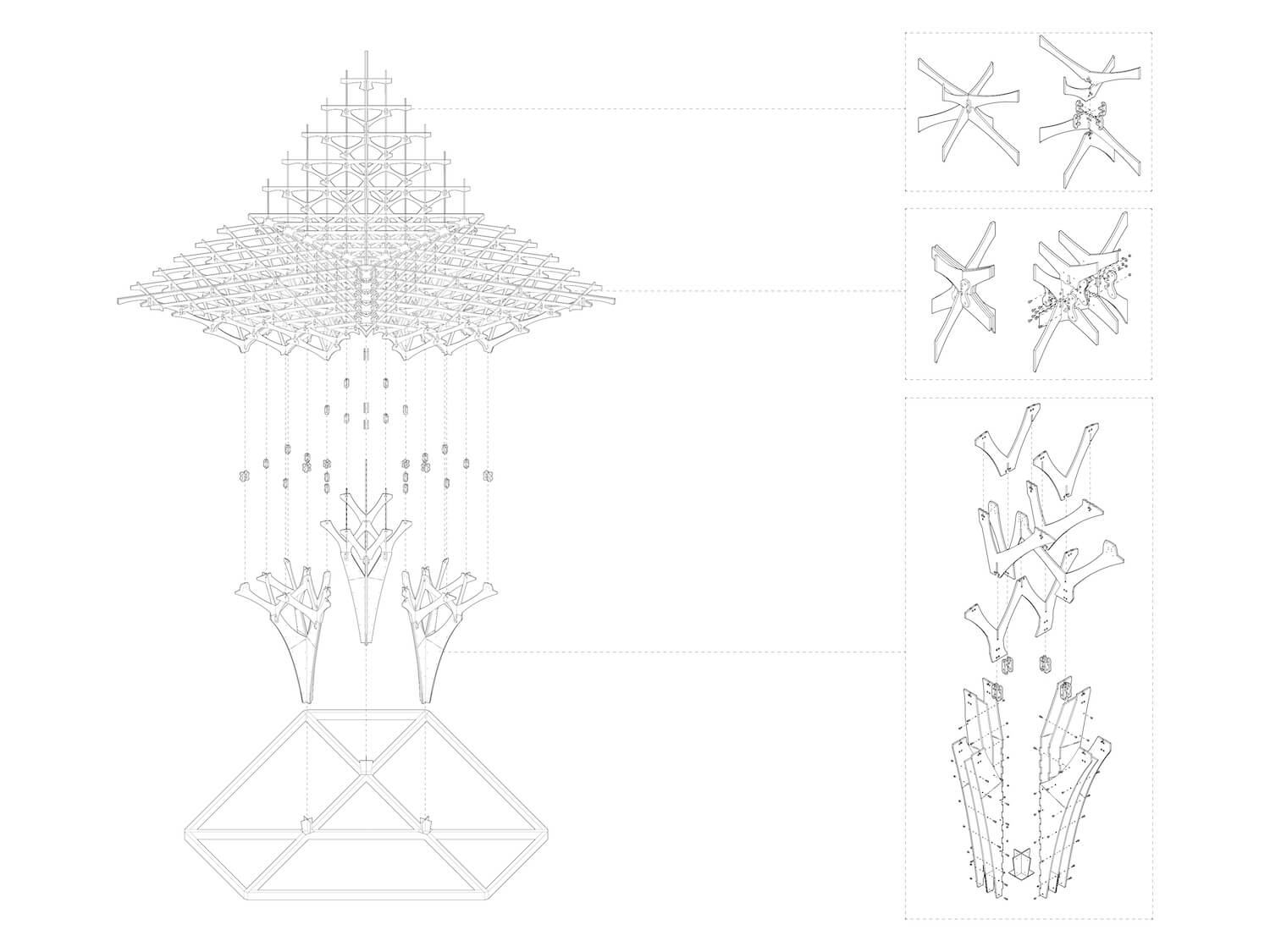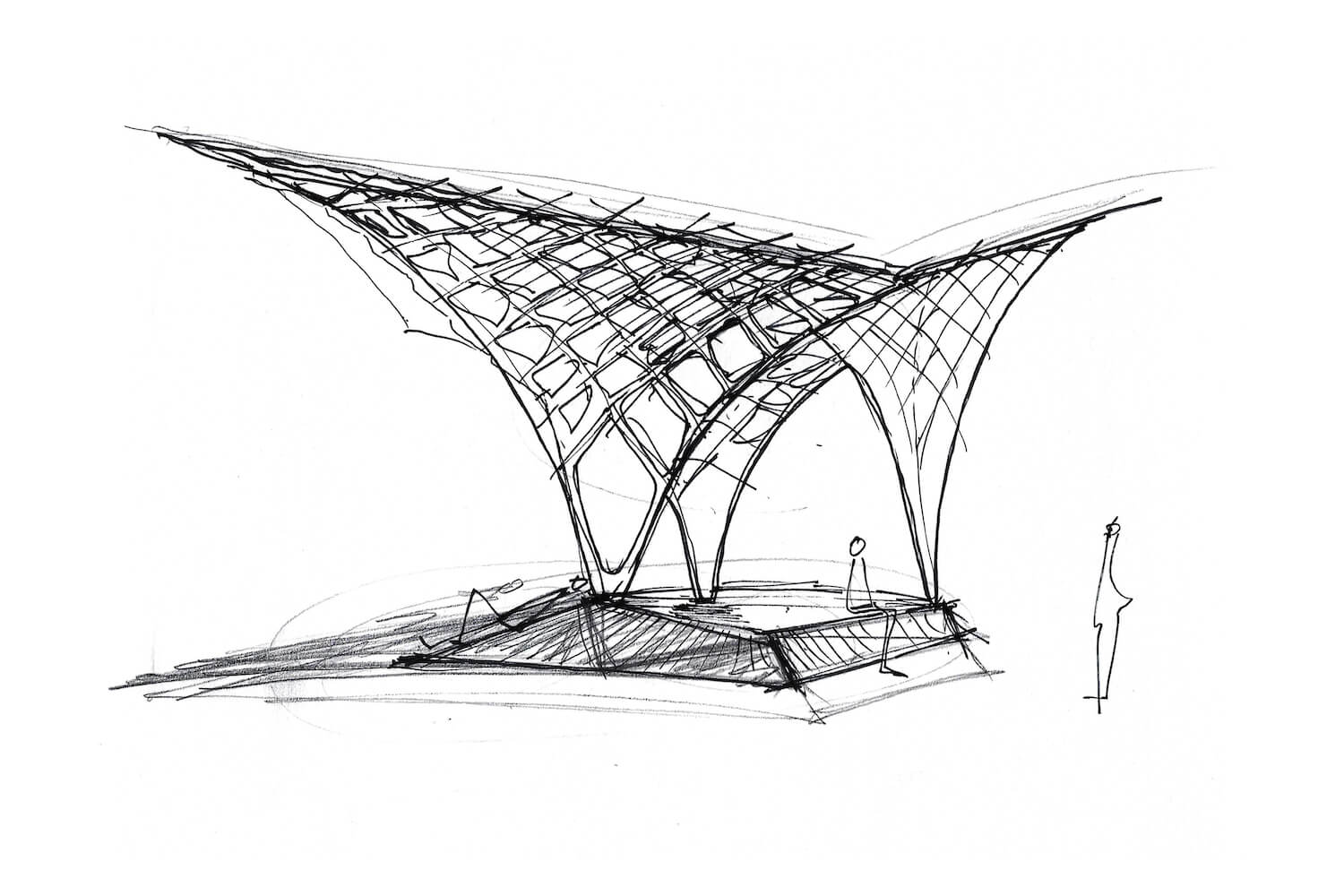 ---