Led by architects Luciana Araújo and Nathalia Otoni, Óbvio Arquitetura has delivered a signed project for the Belo Horizonte Chamber of Shopkeepers (CDL) - a trade association that has been working to promote local commerce in the capital for over 60 years.
The mission to reimagine and renovate nine floors of the building was an opportunity to demonstrate CDL's strength through architecture and design. Committed to finding intelligent and functional solutions for everyday life, the spaces were designed not only for internal employees, but for all members, who in total number more than 13,000 people from different sectors.
Through brighter colors and flexible layouts, the office provides a pleasant atmosphere that allows for meetings in open spaces, call booths, quick coffee breaks and support environments.
By breaking down hierarchies and promoting collaboration, the aim was to create an environment that inspires productivity and connection between employees, where each team member is valued, involved and motivated to contribute to the success of the organization.
For everything to work well, without losing the relationship, connection and empowerment of users, the architecture team brings people closer to each other through design.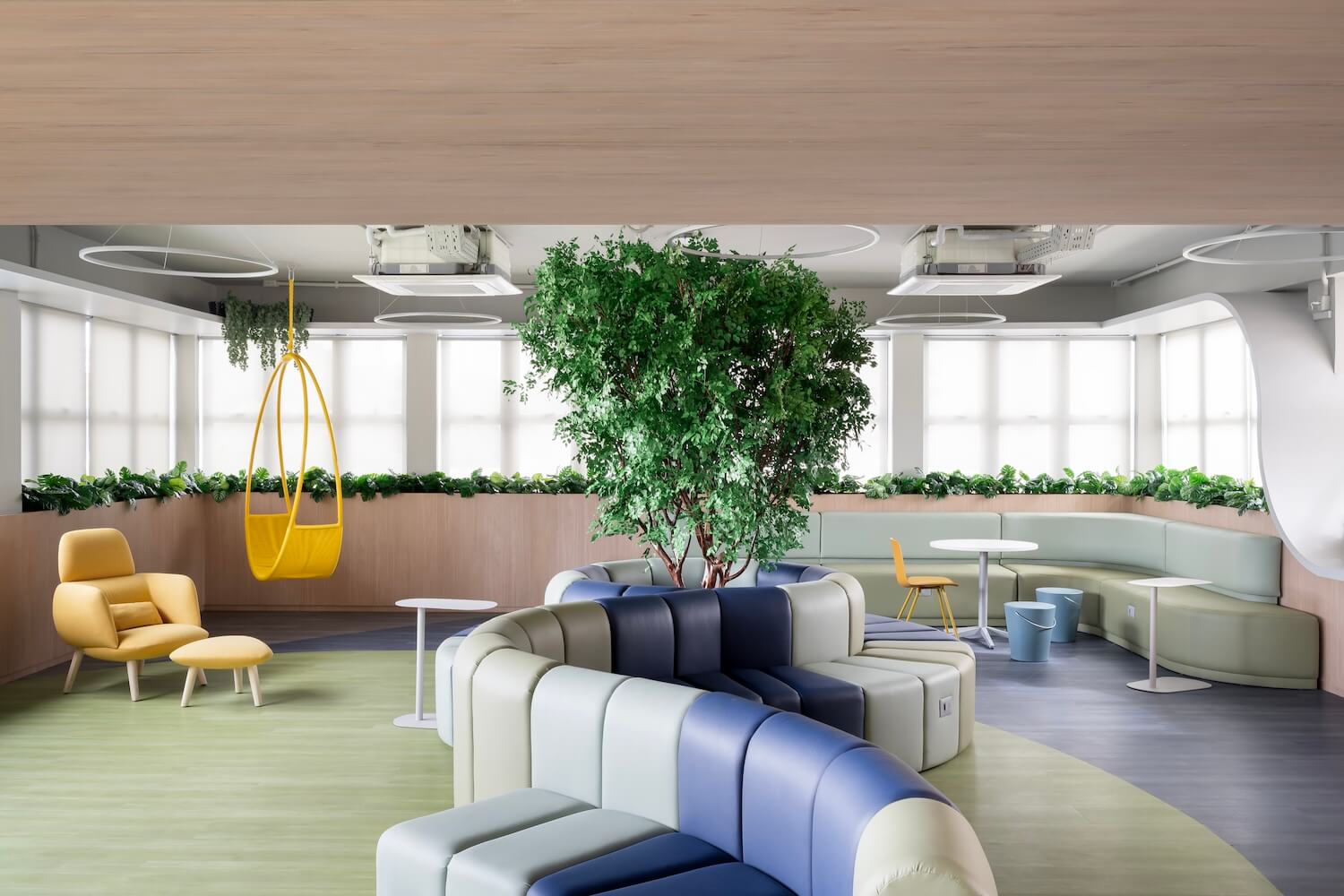 With open workstations, decompression spaces and call booths, the project promotes collaboration without sacrificing privacy in moments of concentration. This speeds up teamwork, optimizes spaces and promotes more meaningful interactions.
Incorporating values such as innovative spirit, commitment, quality in delivery and relationships that strengthen the community, every last detail has been designed to reflect the community's DNA.
"The vibrant colors and elegant curves, as well as the decorative elements, are a reflection of the corporate identity. From the suspended furniture to the innovations in the structural beams, our approach extends to all the architectural details in a singular and coherent language," say the architects at the head of Óbvio Arquitetura.
Designed for moments of pause and interaction, the pantry promotes meetings, encourages socializing, relieves pressure and allows you to enjoy relaxed moments during the working day.
In this project, the pantry and decompression spaces are highlighted by offering a structure that accommodates the group of people in a practical, functional and welcoming way.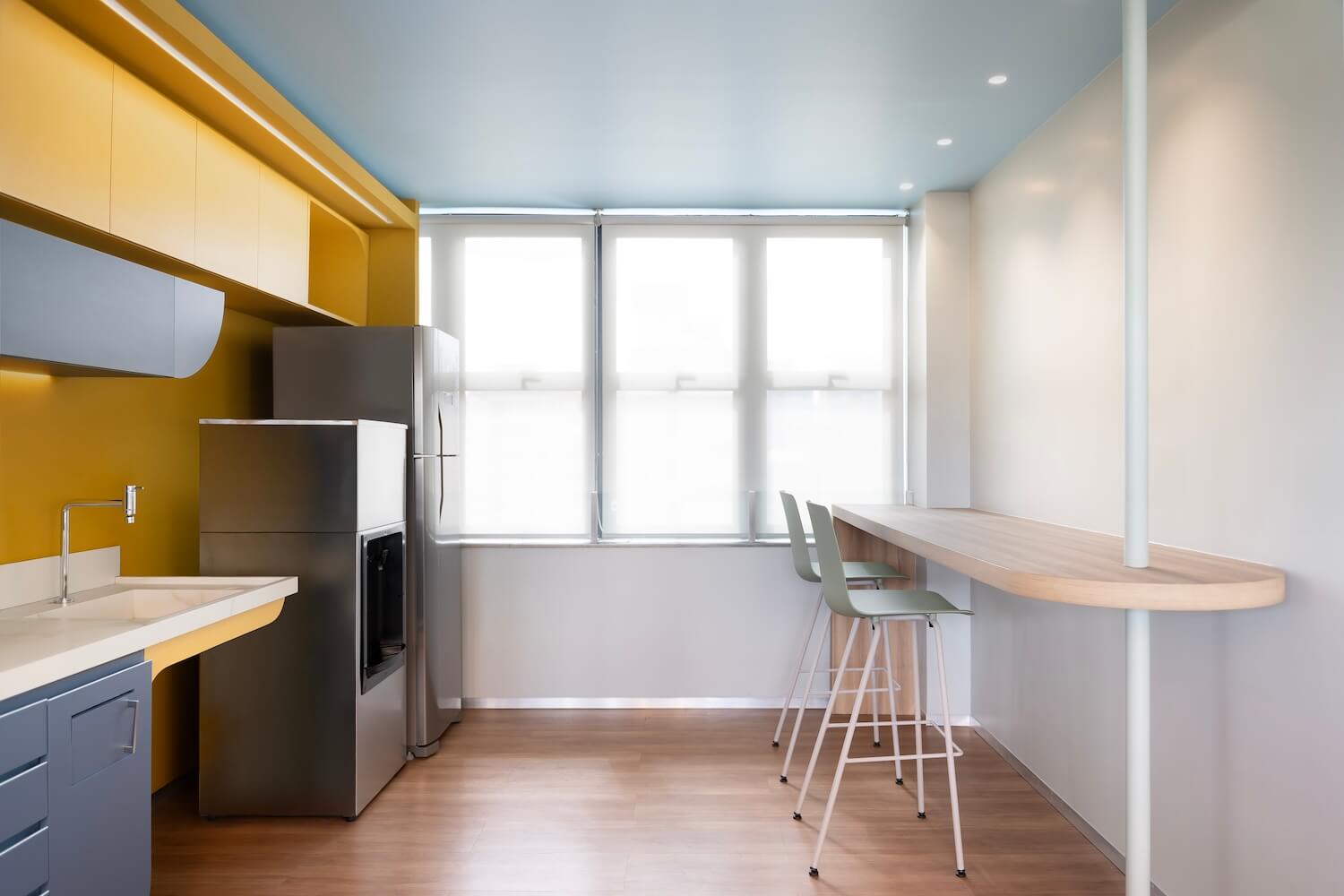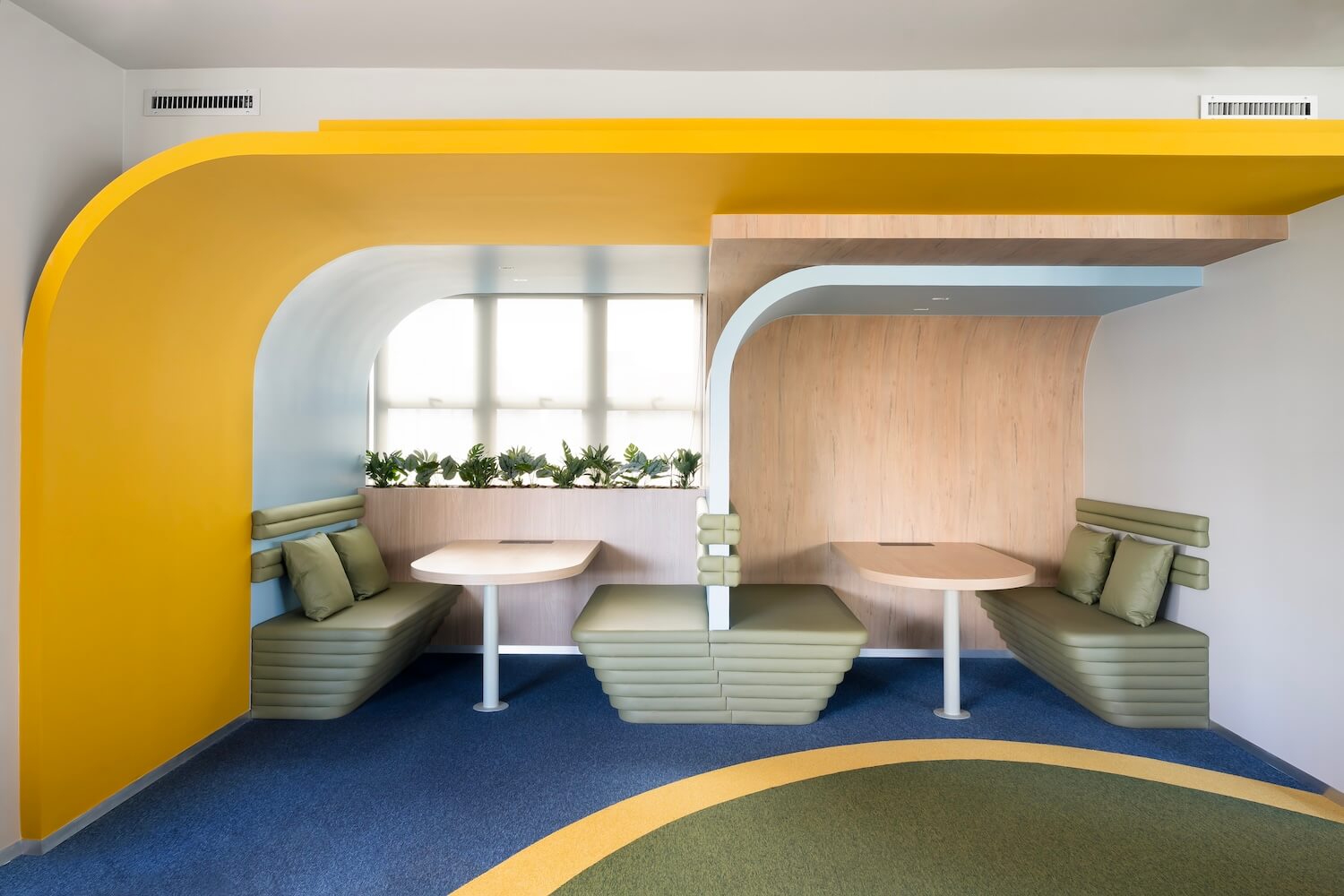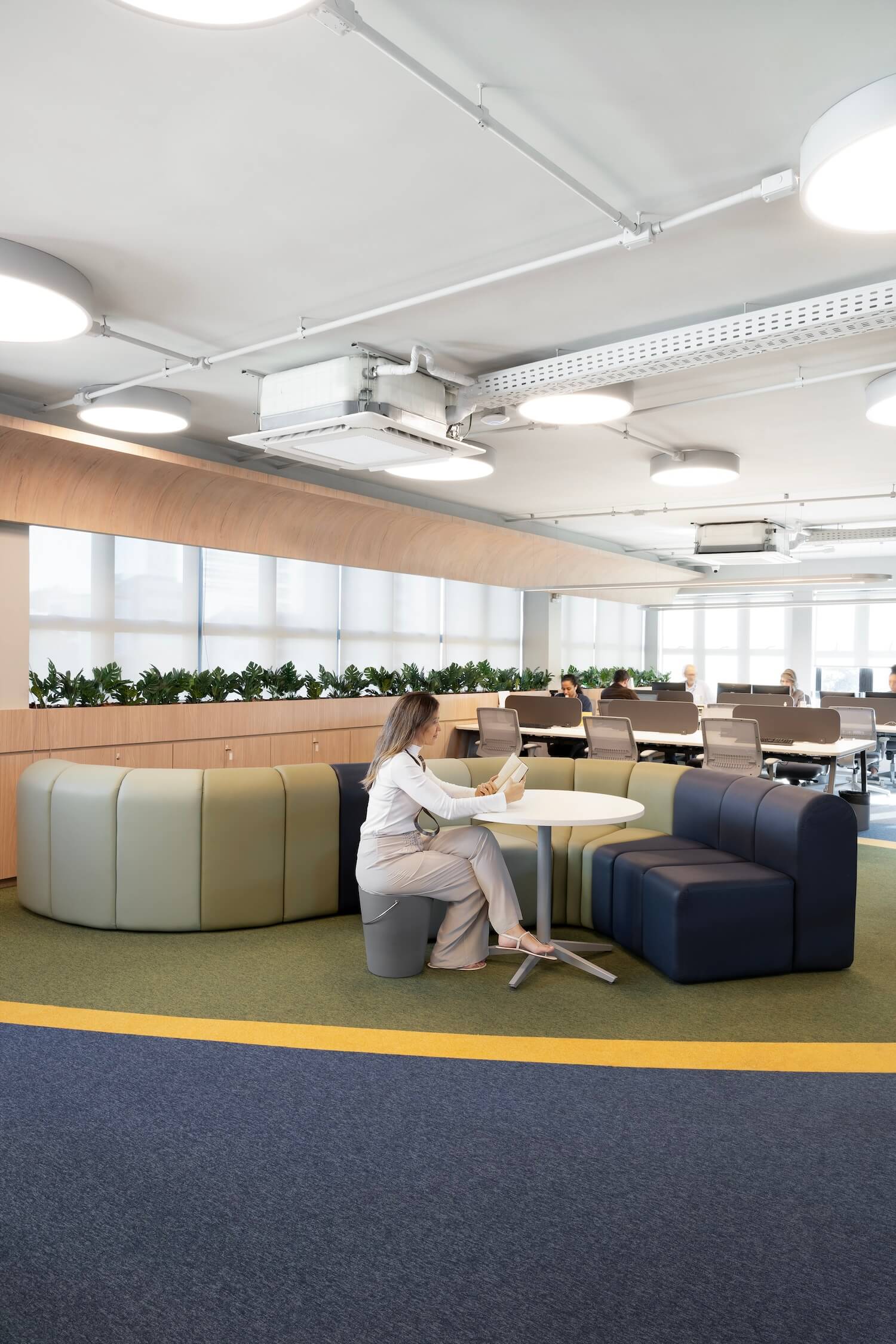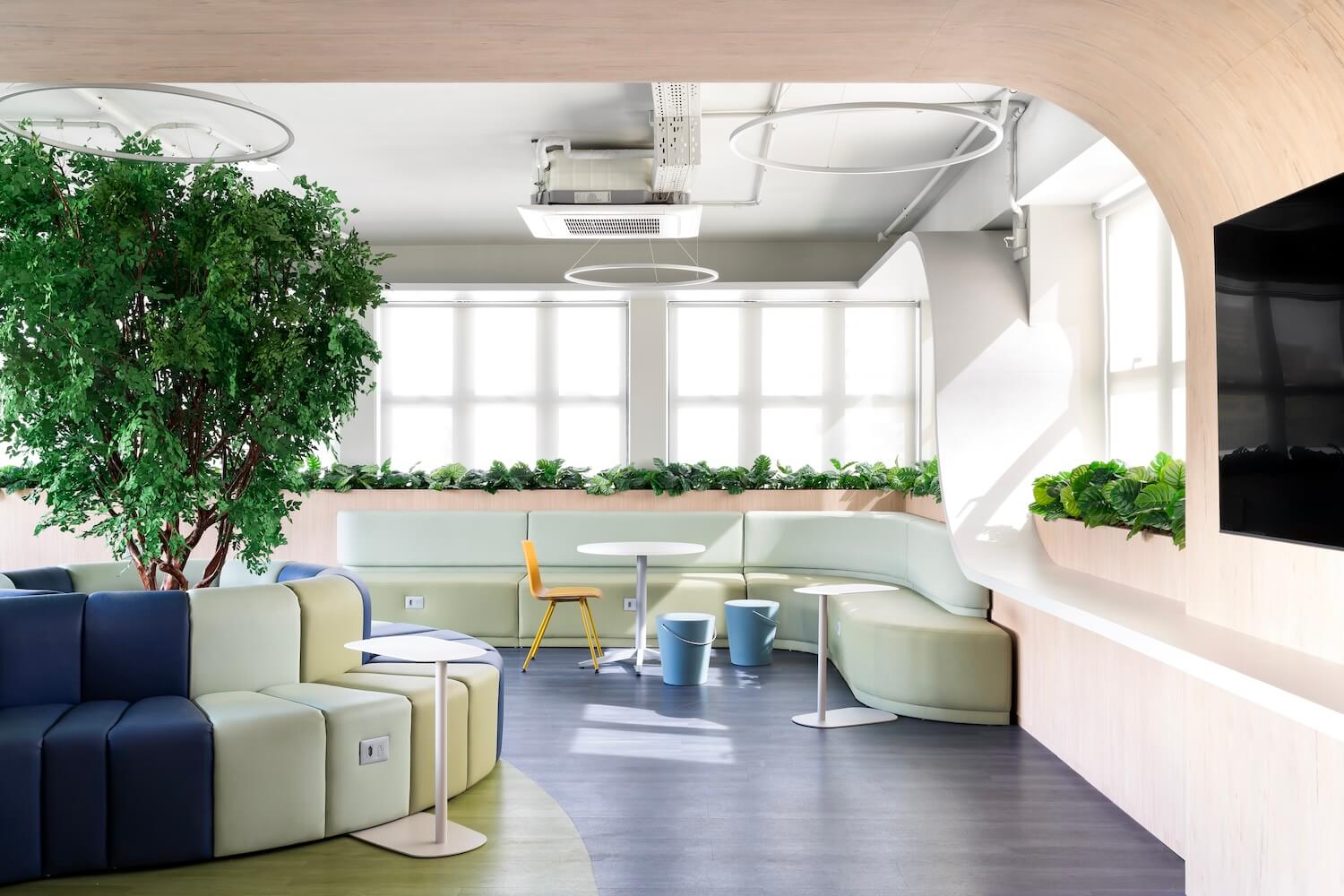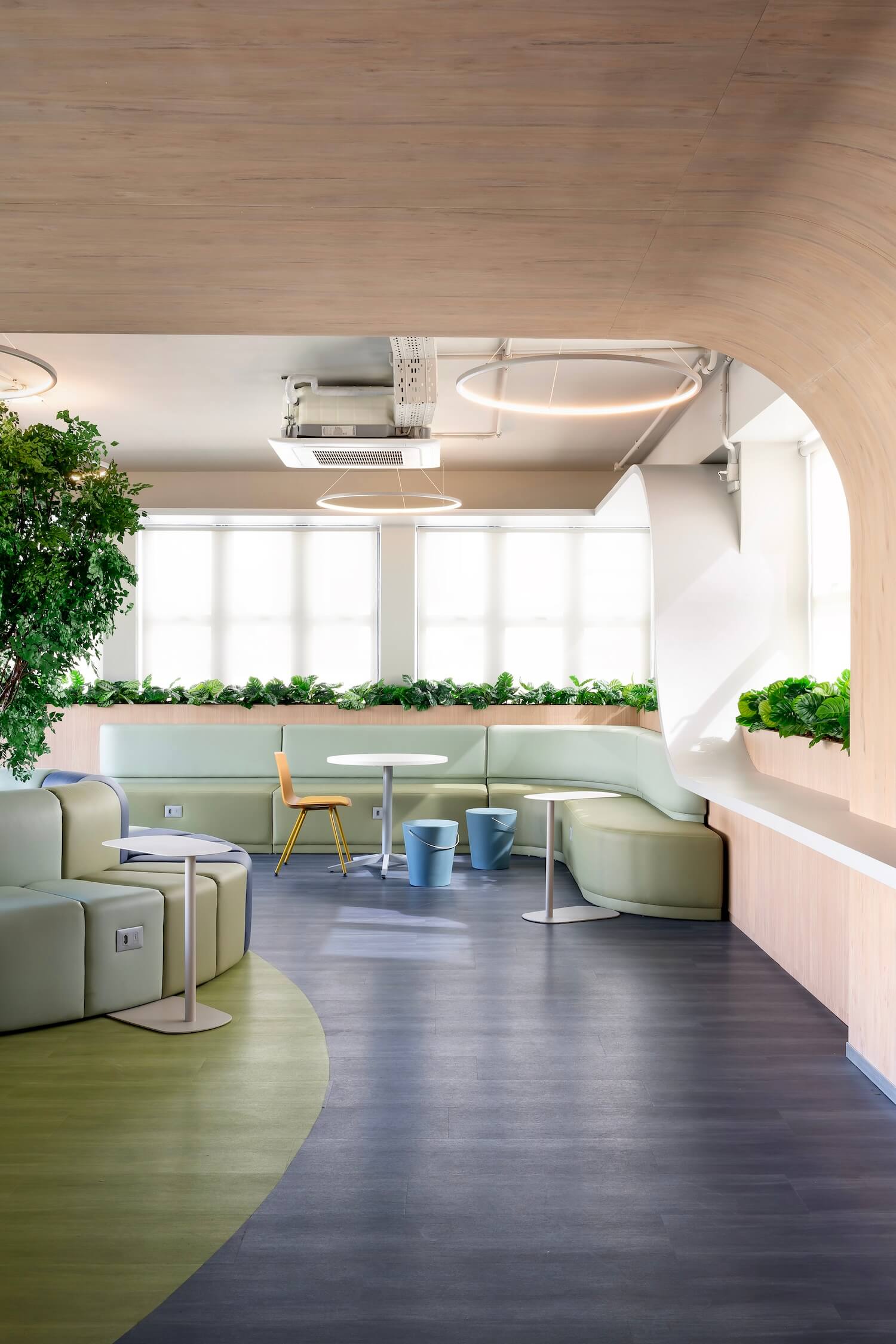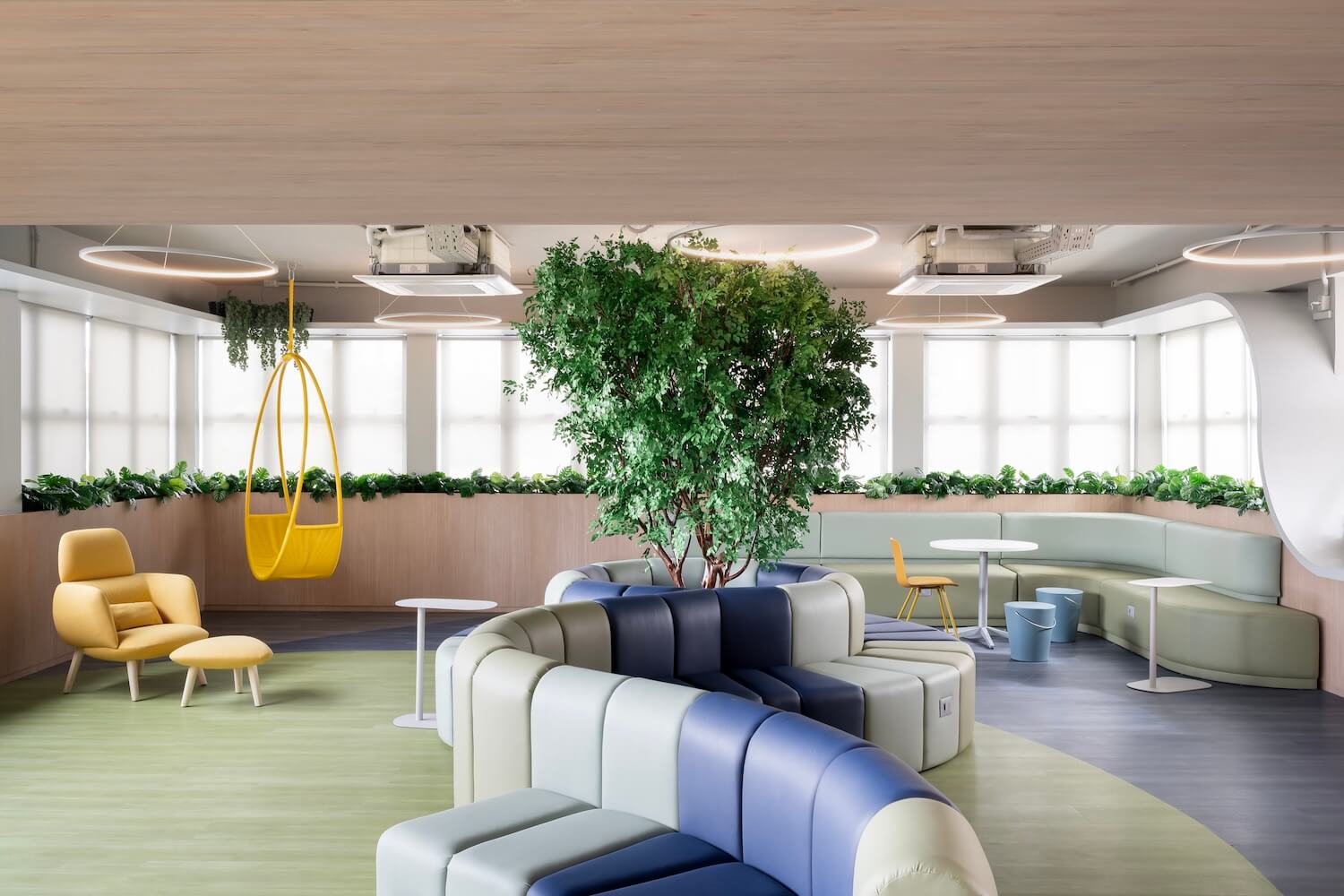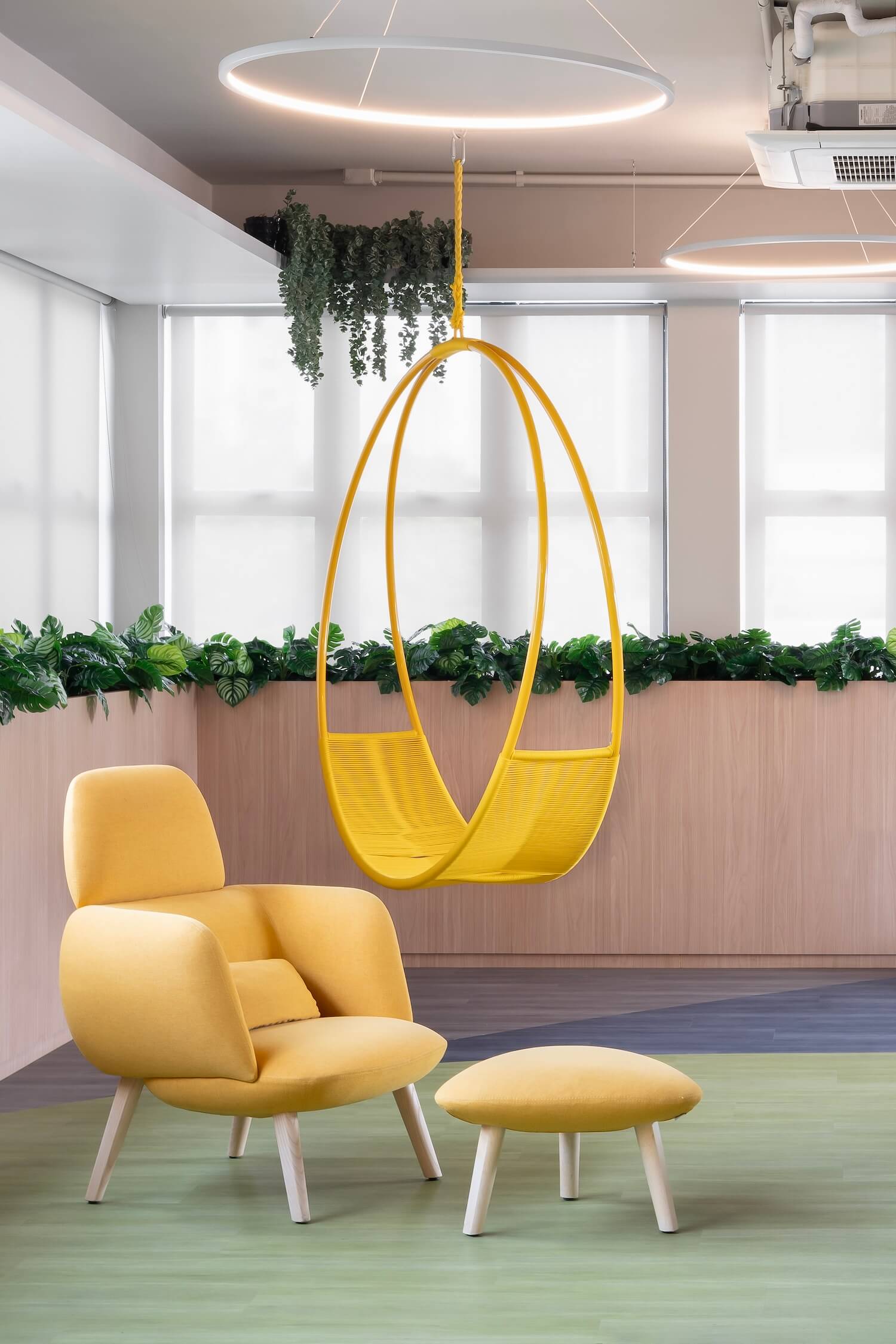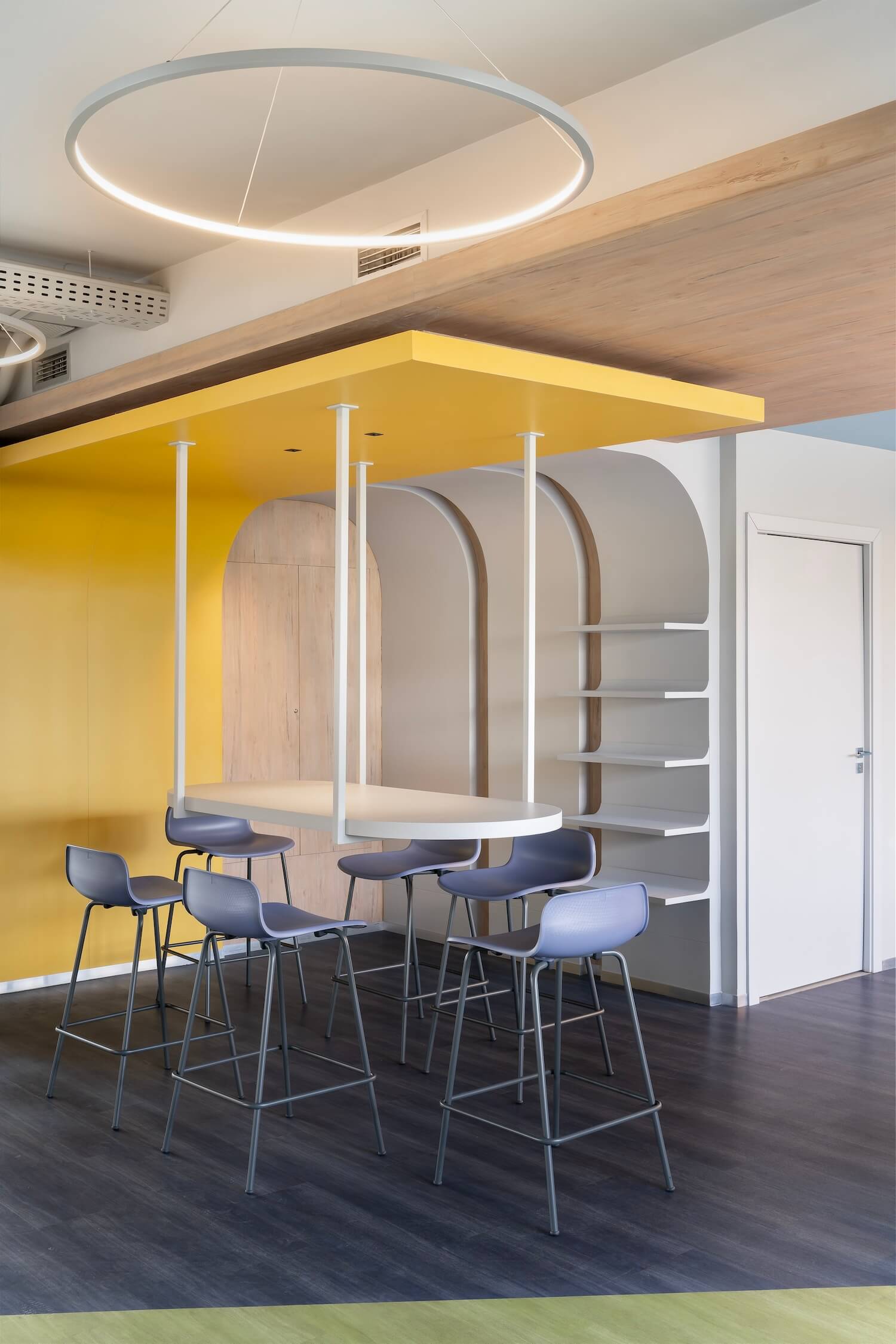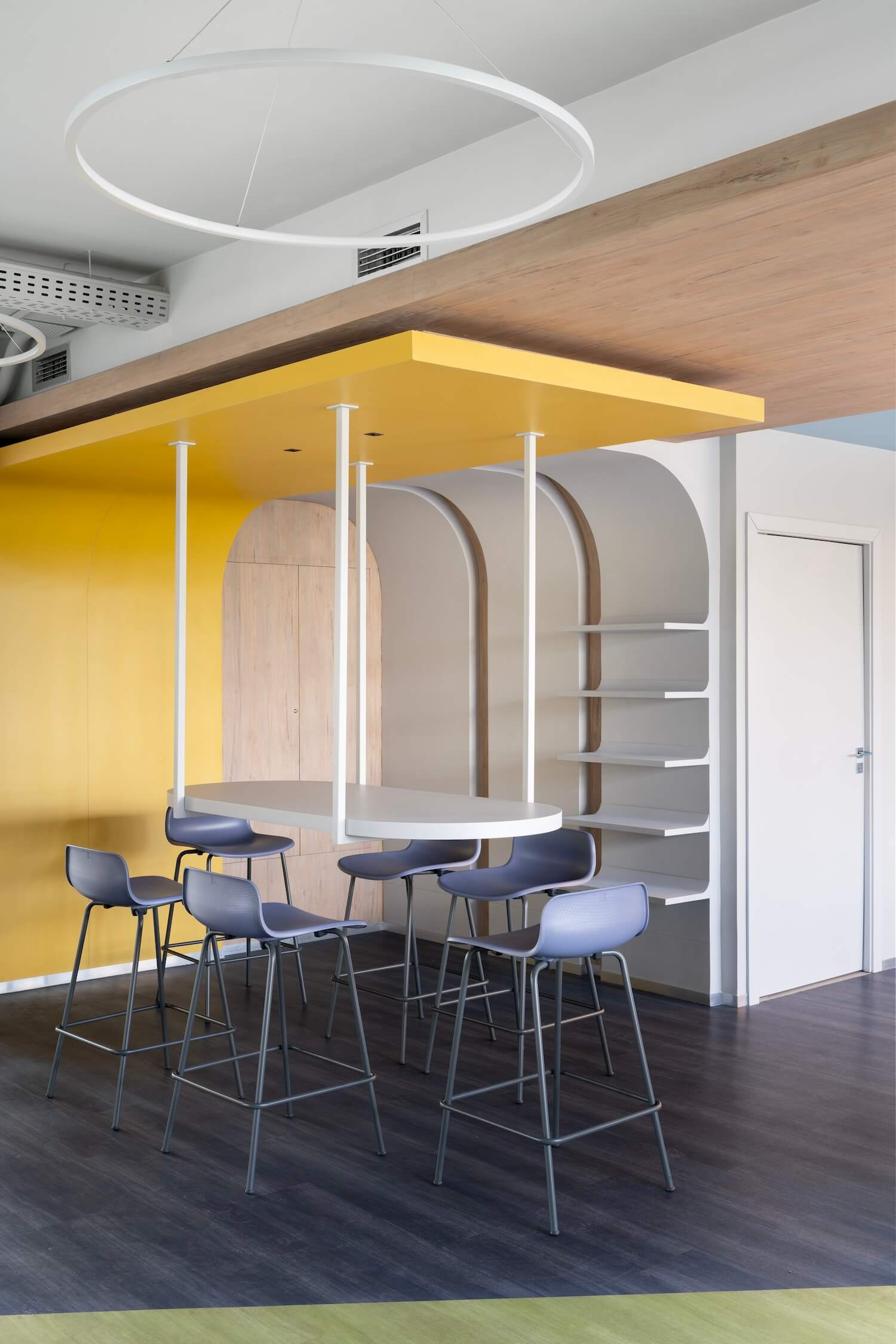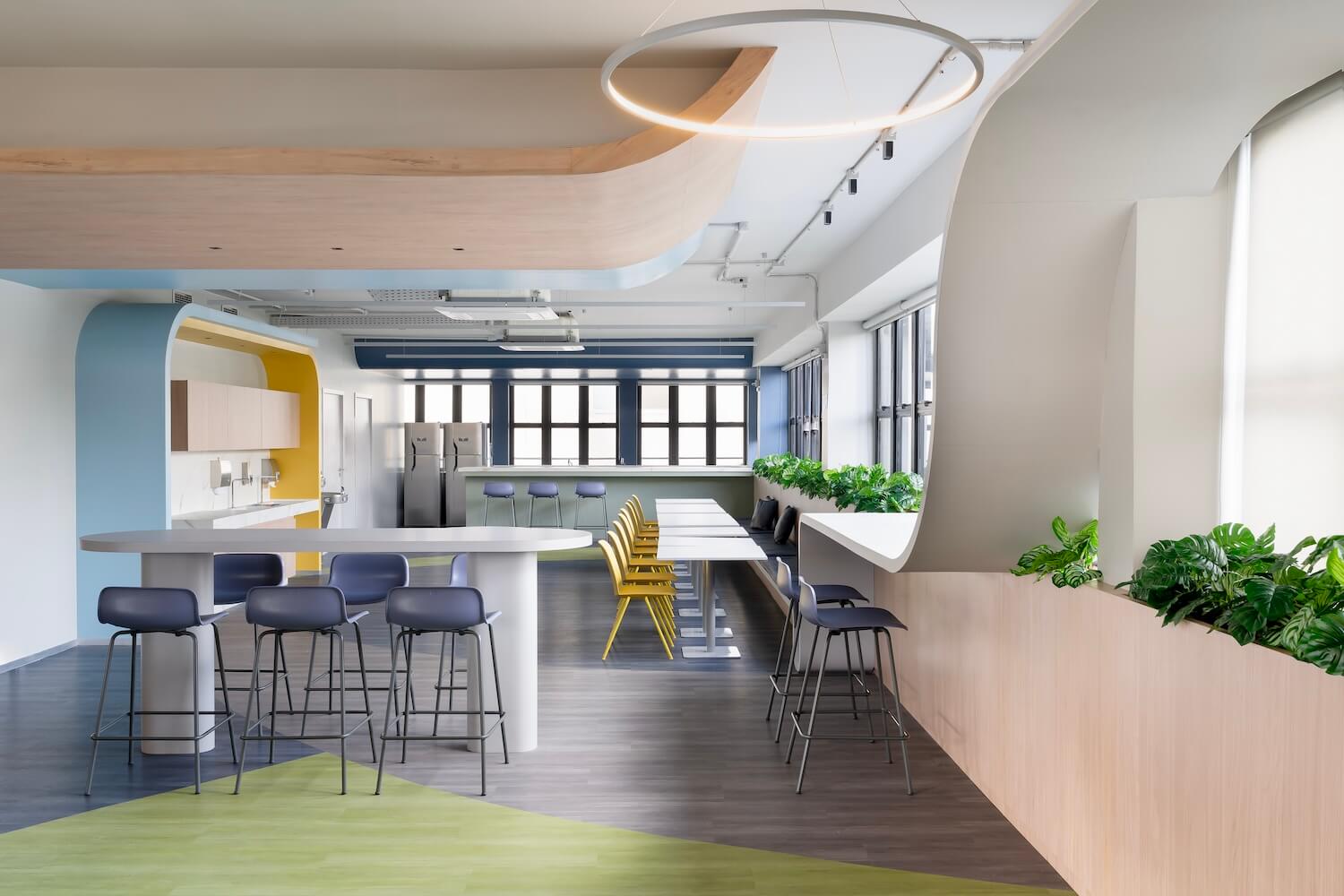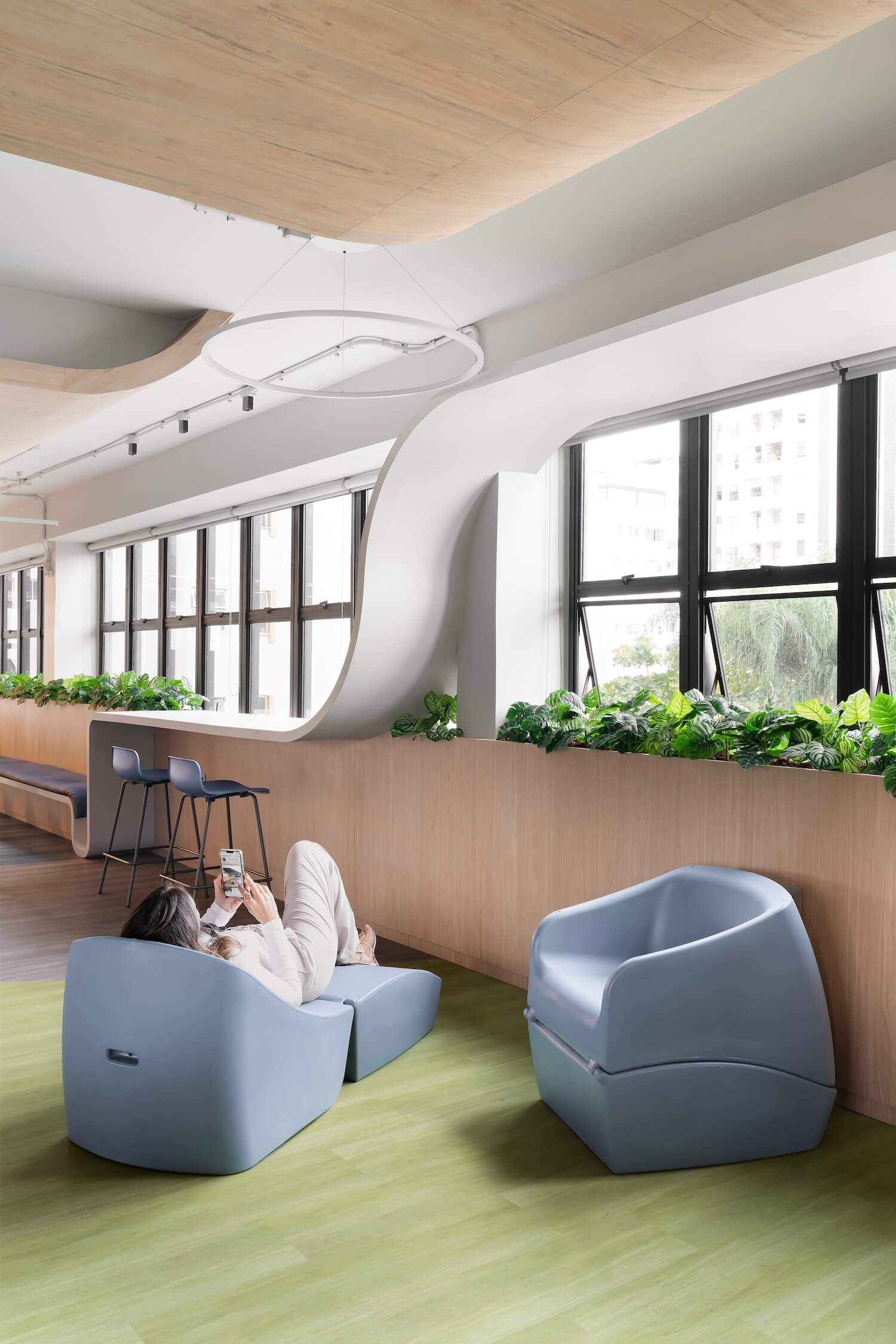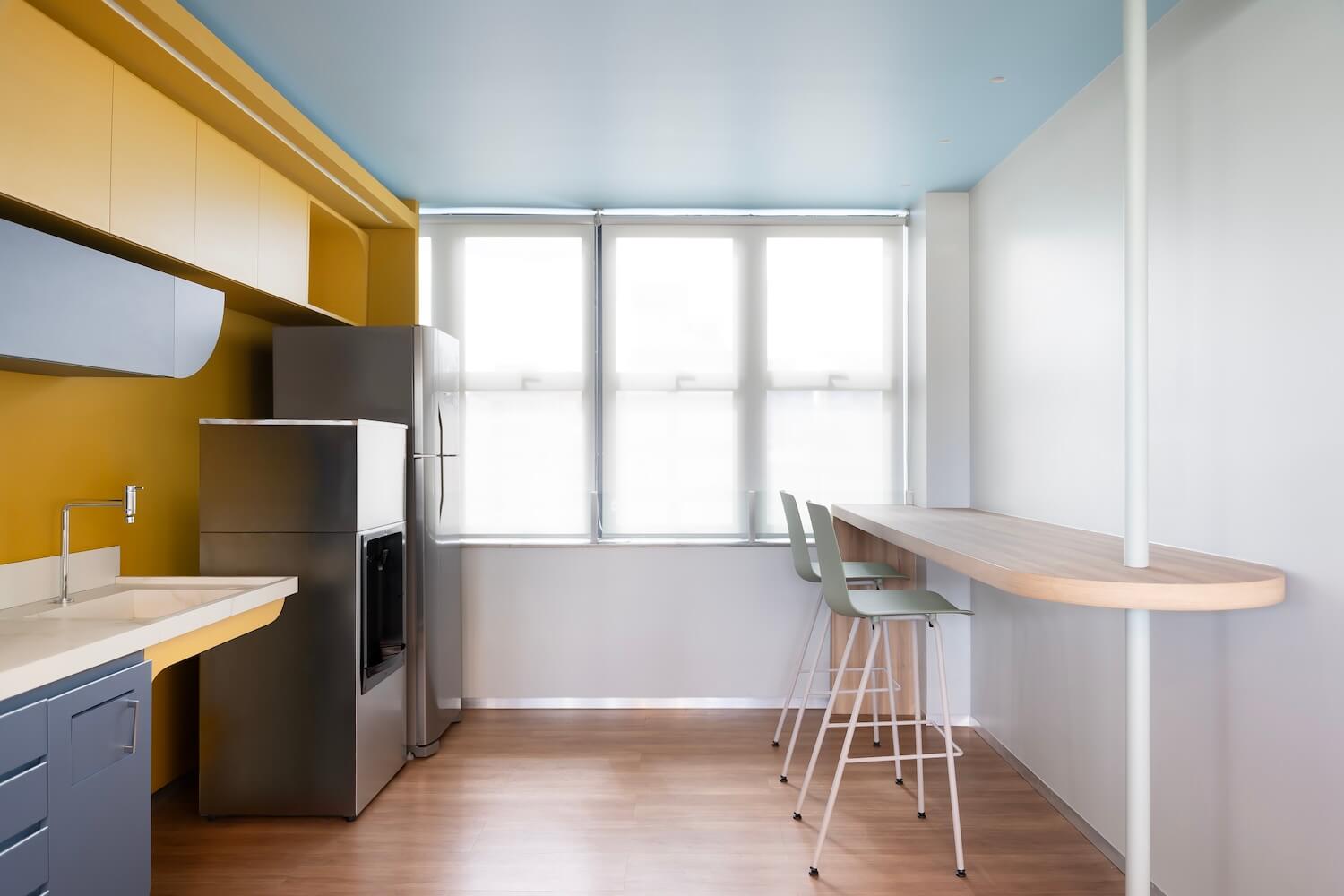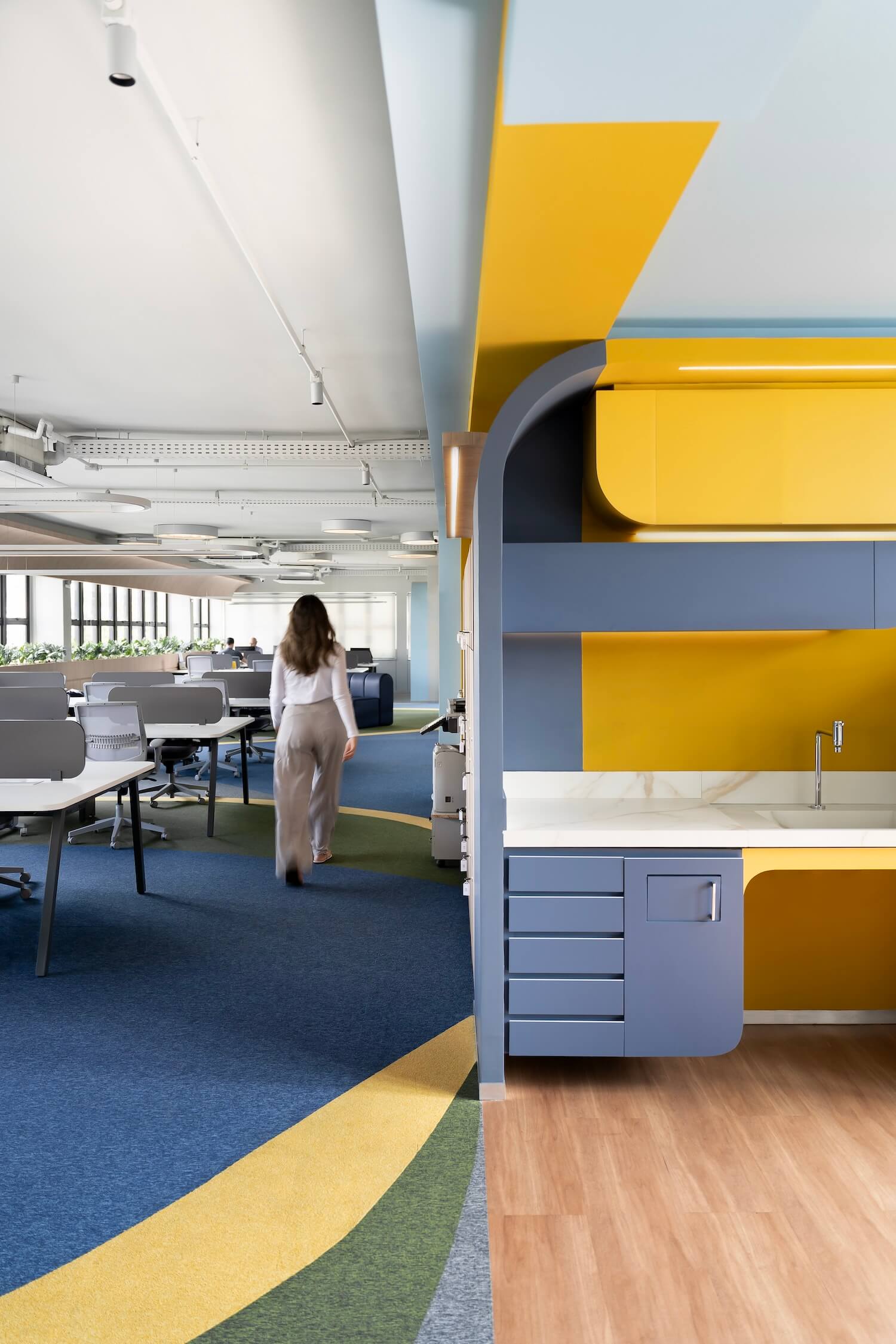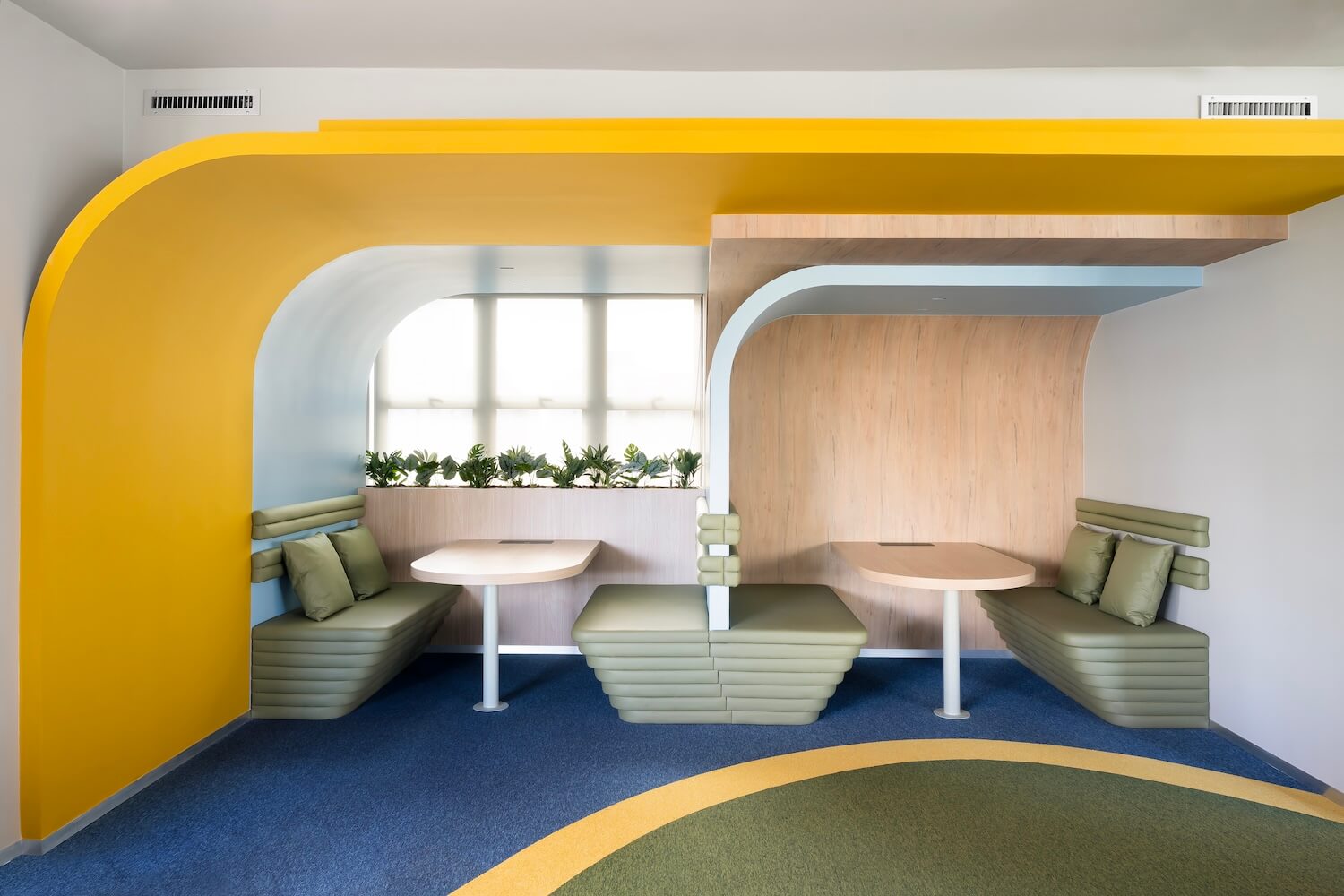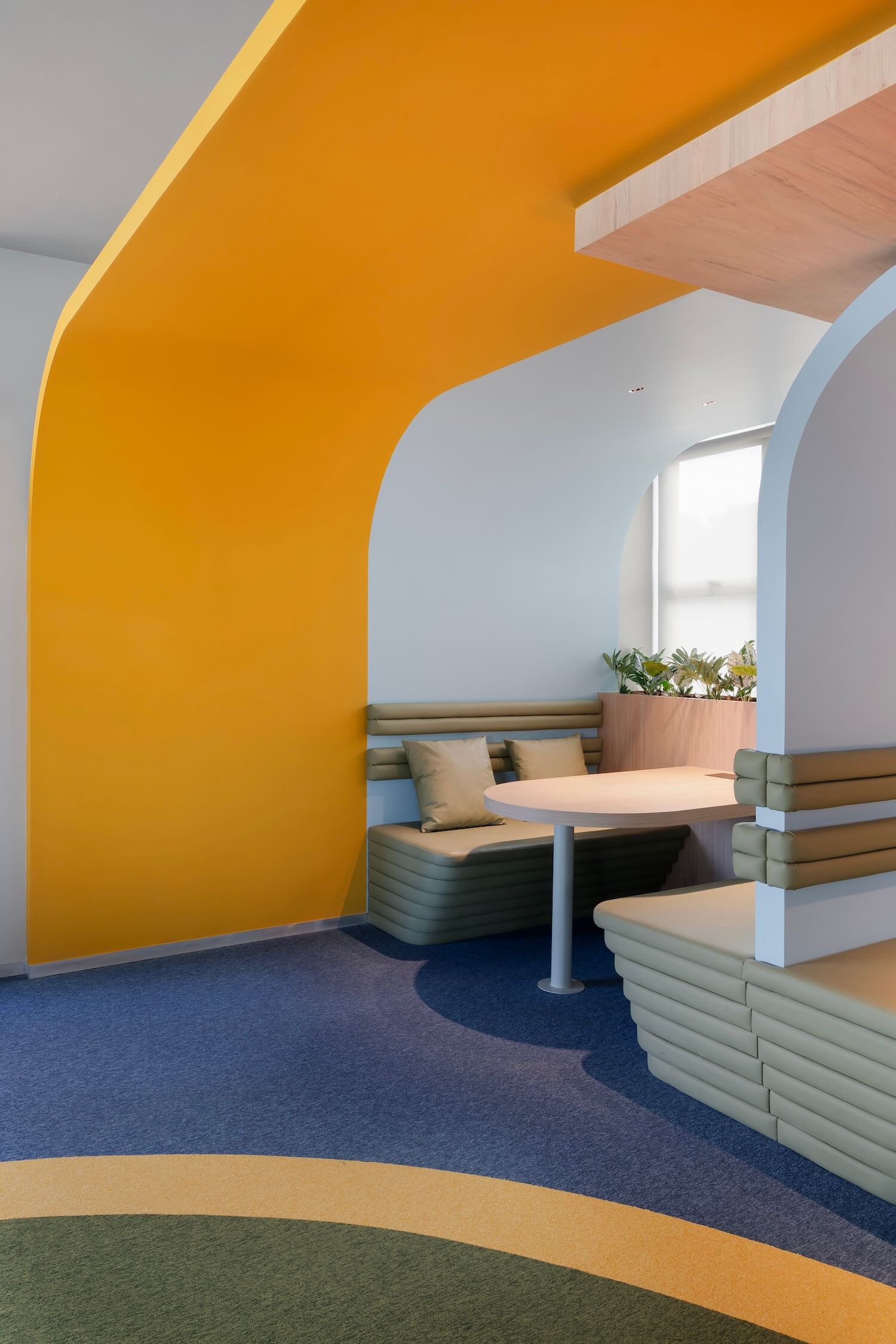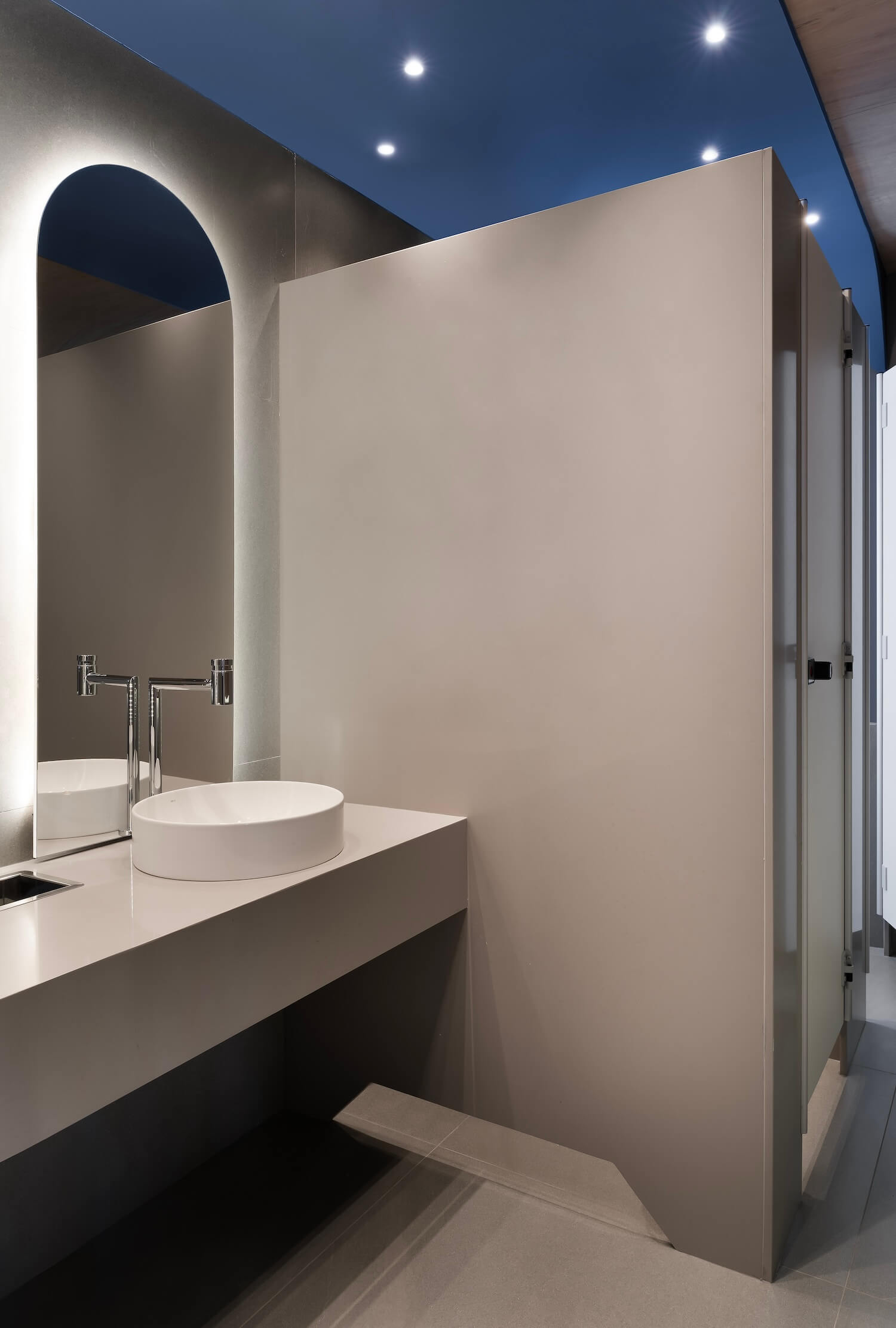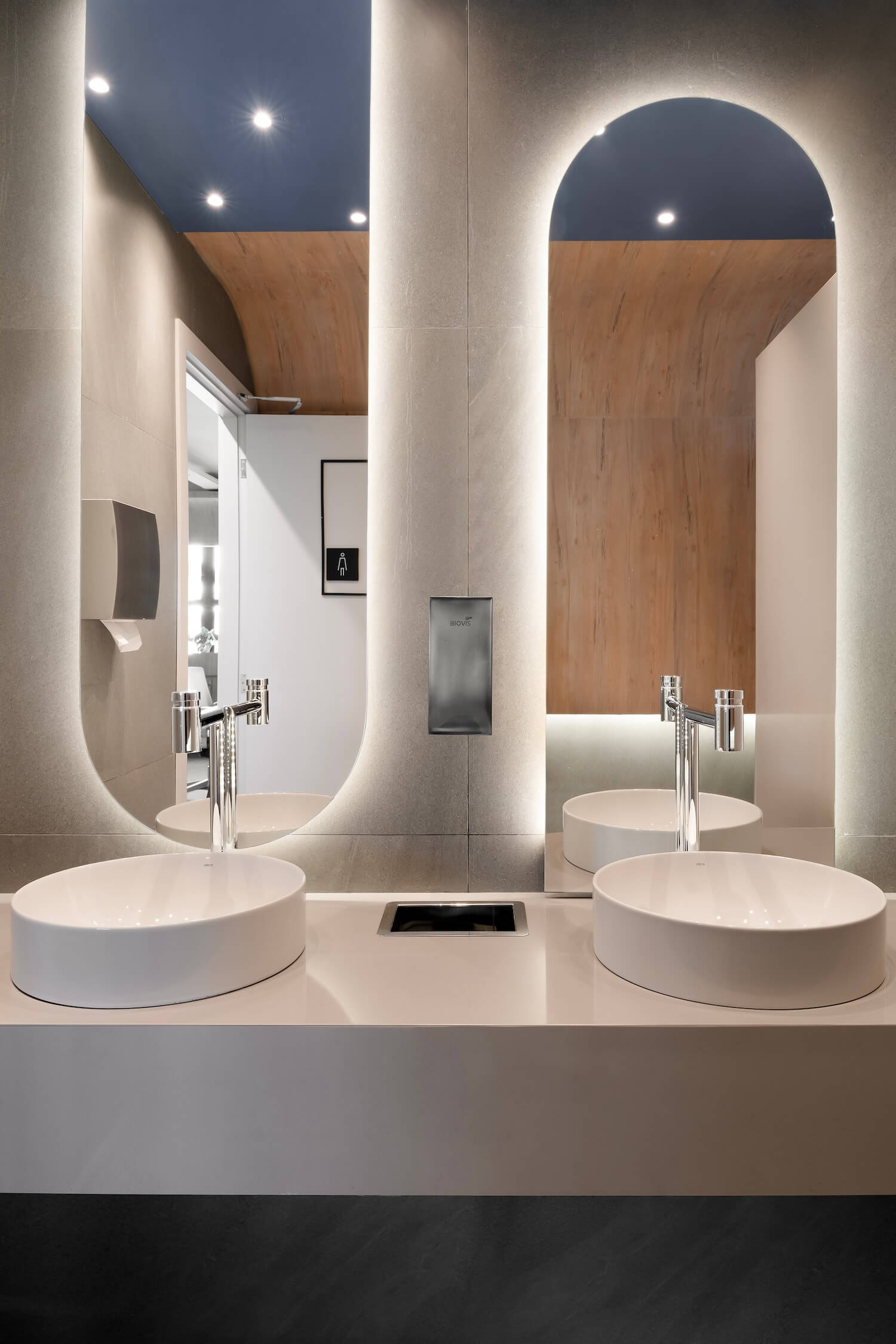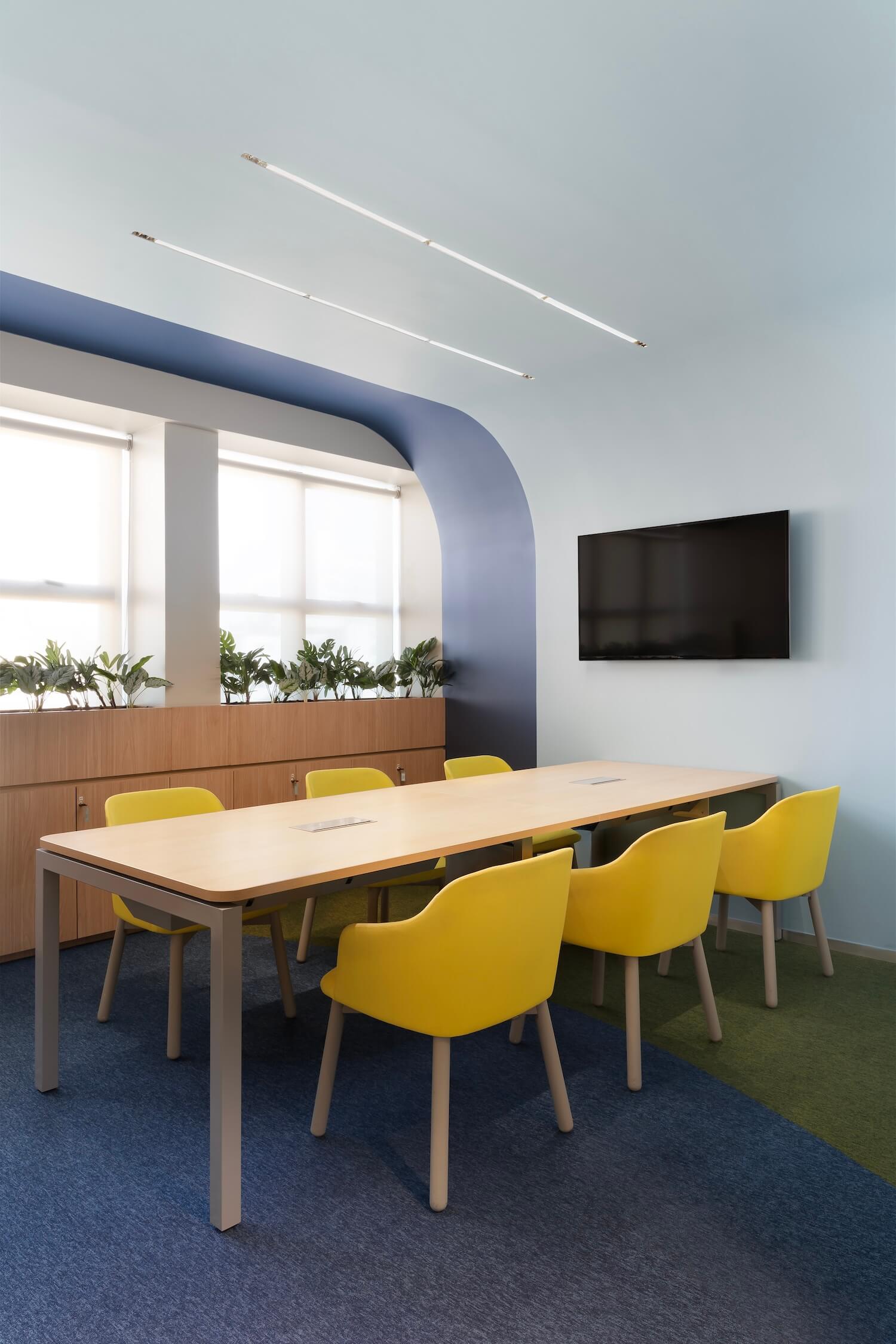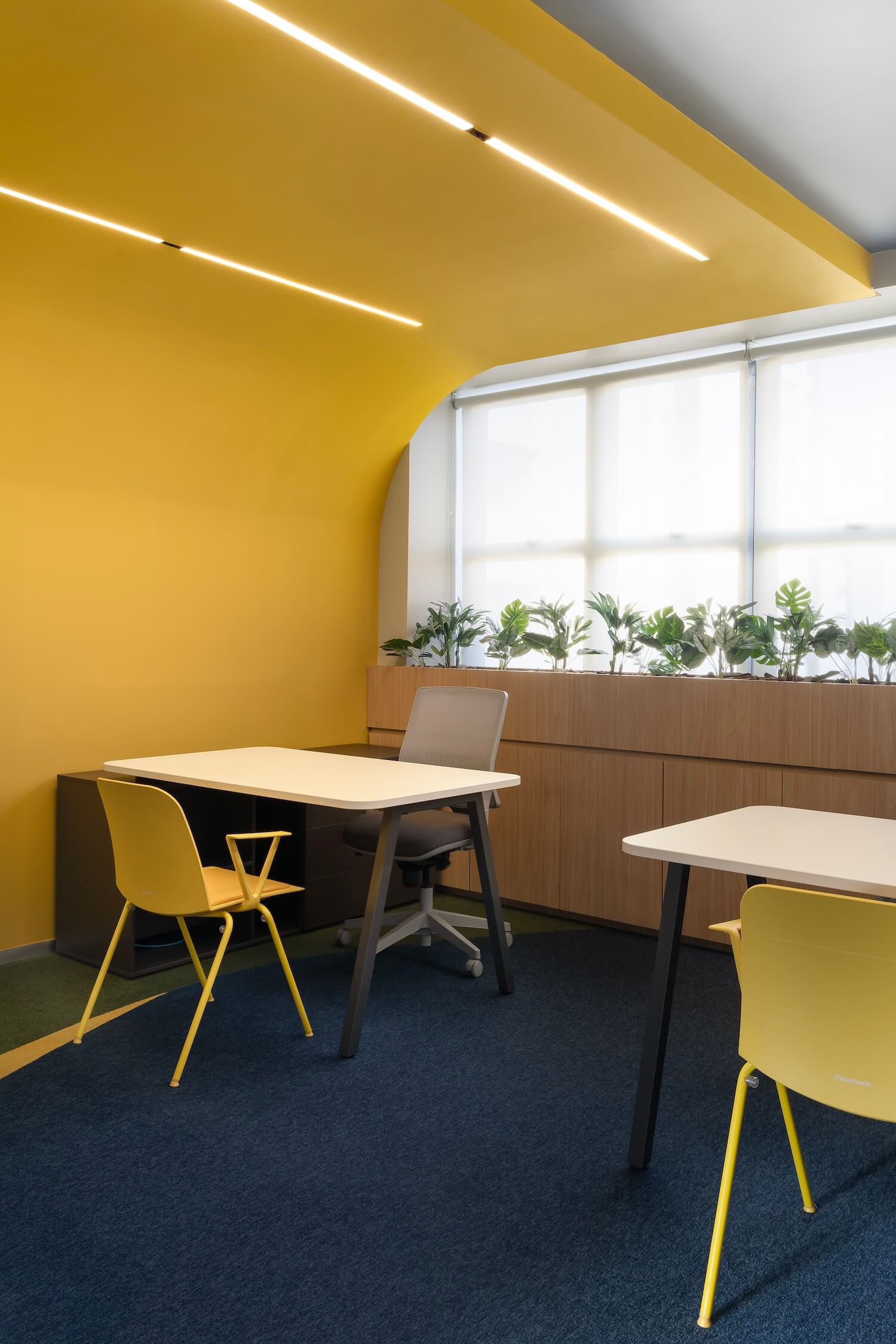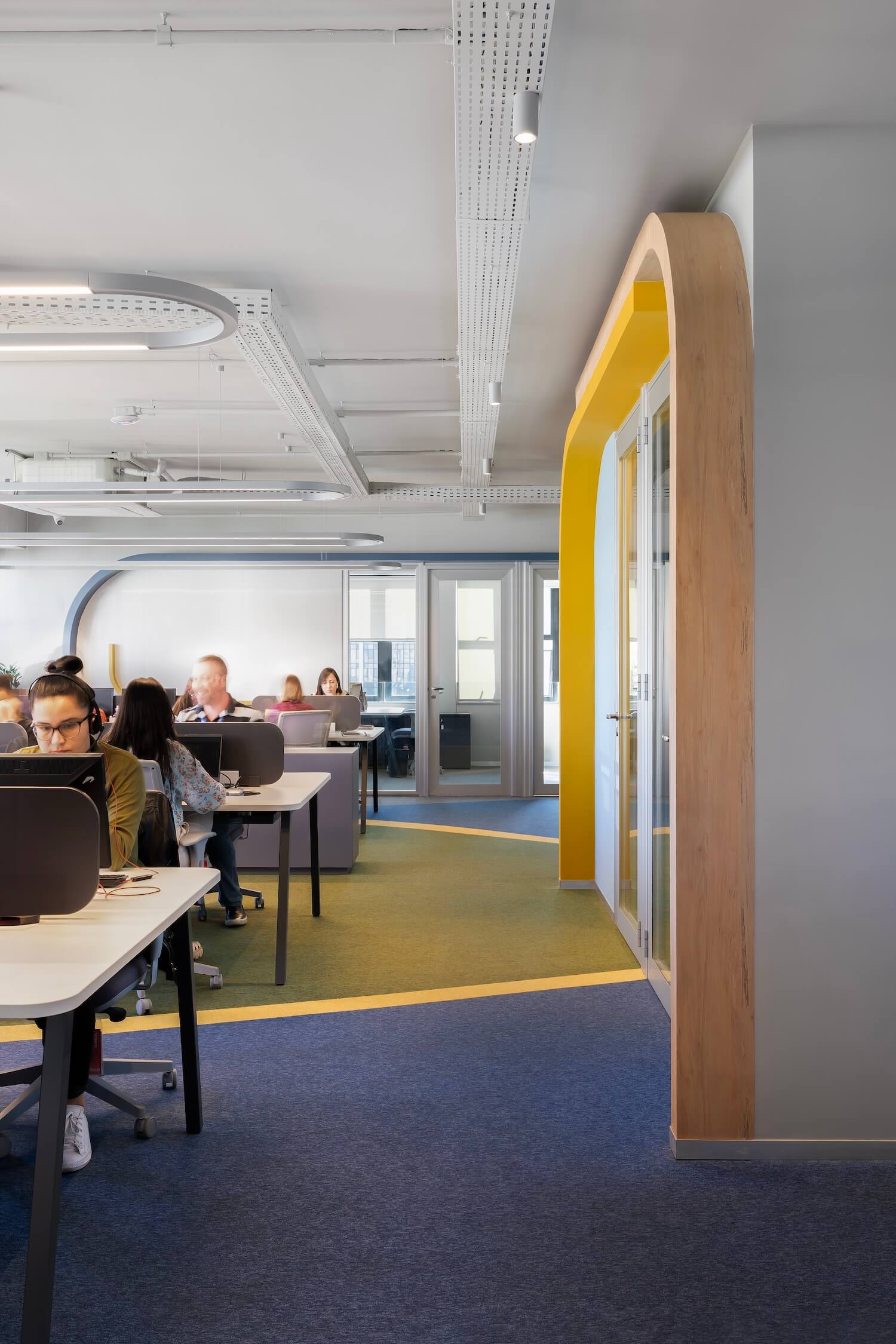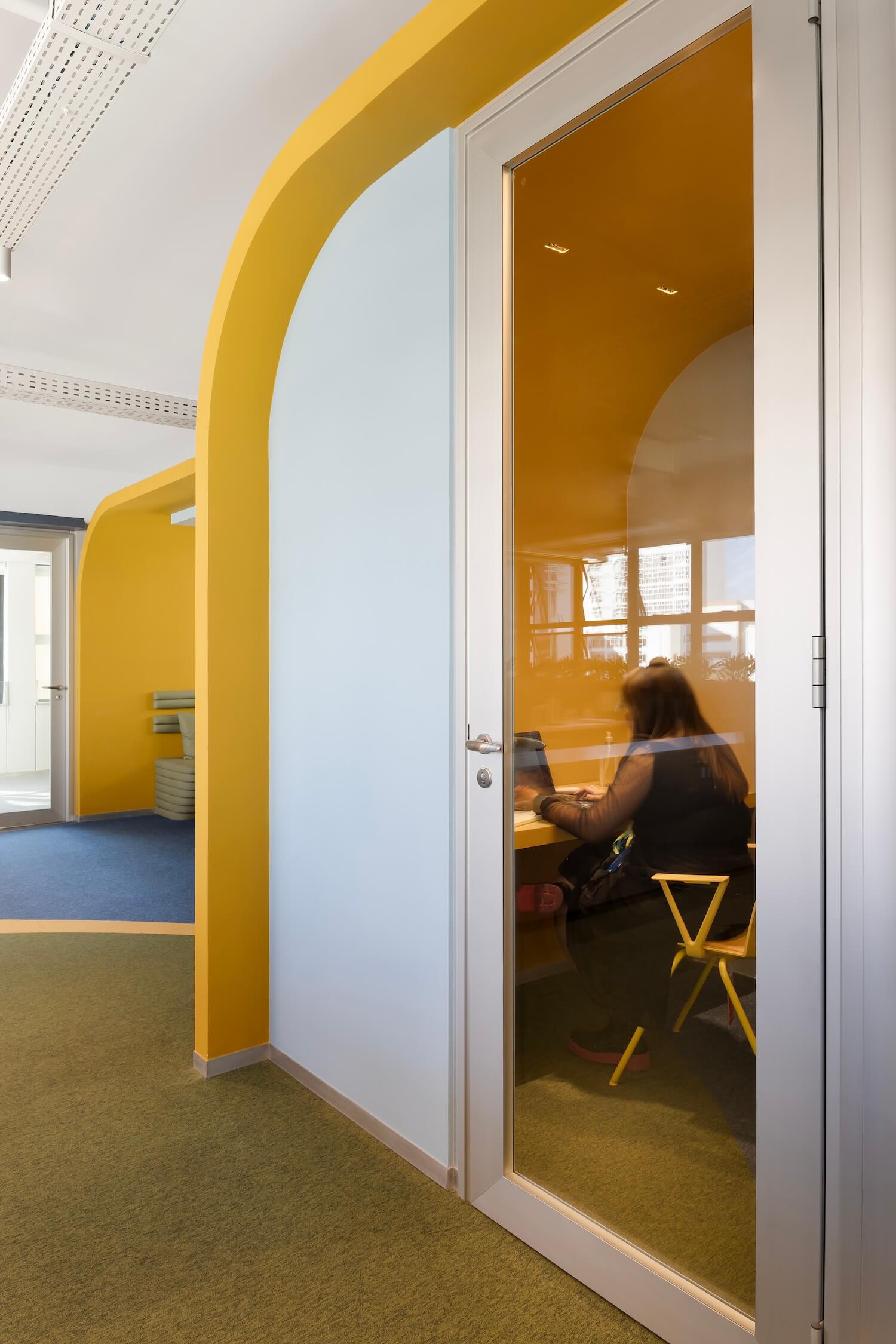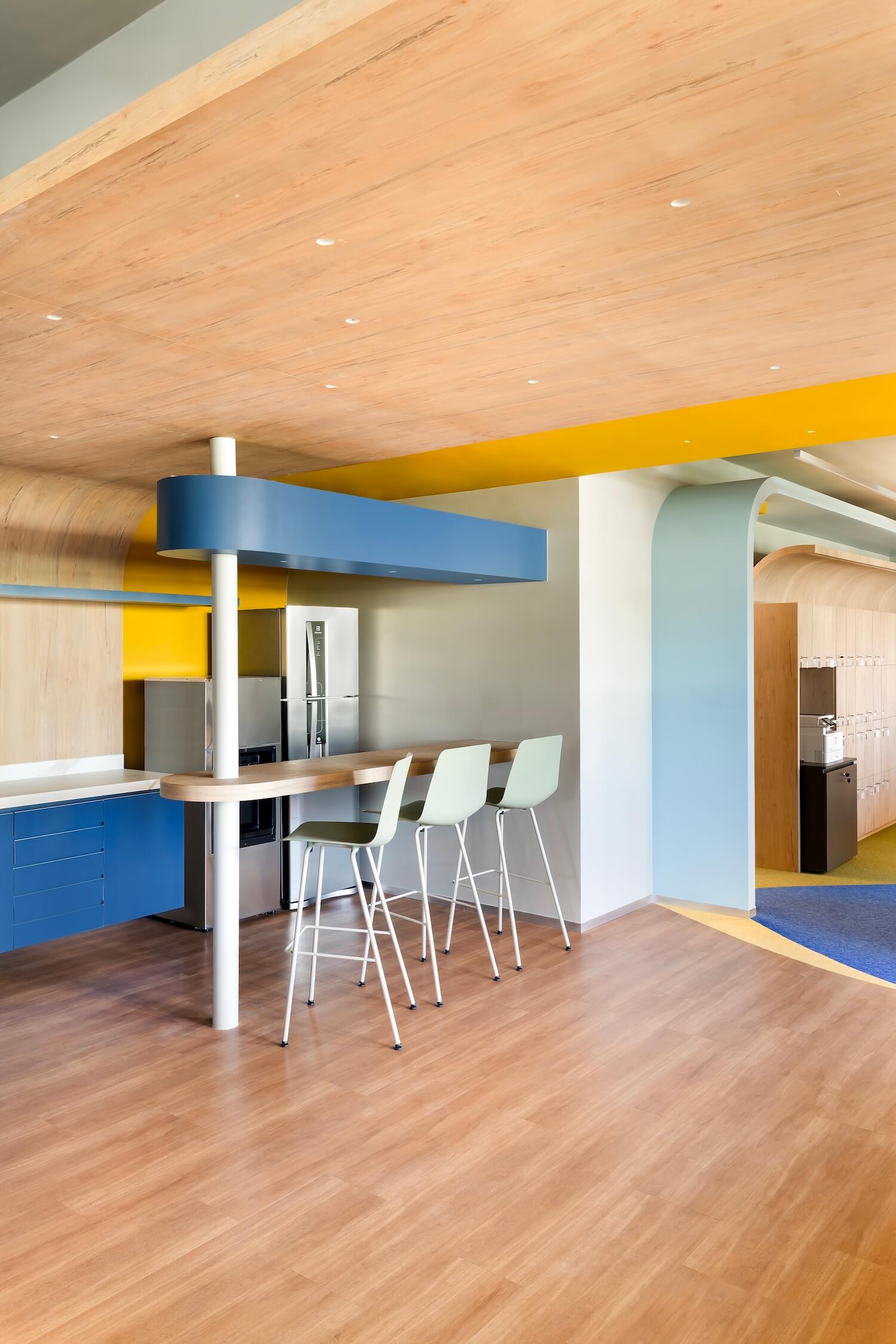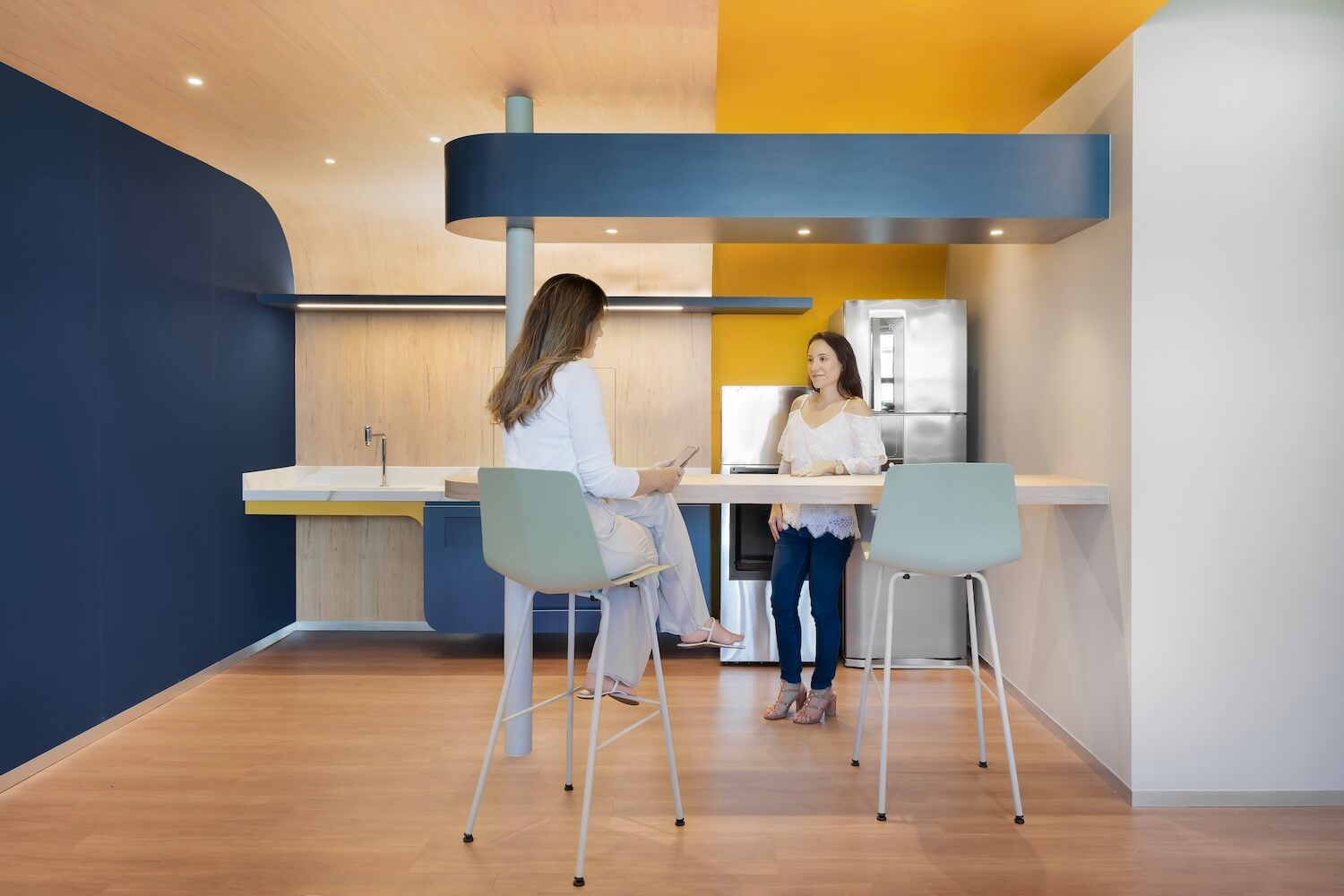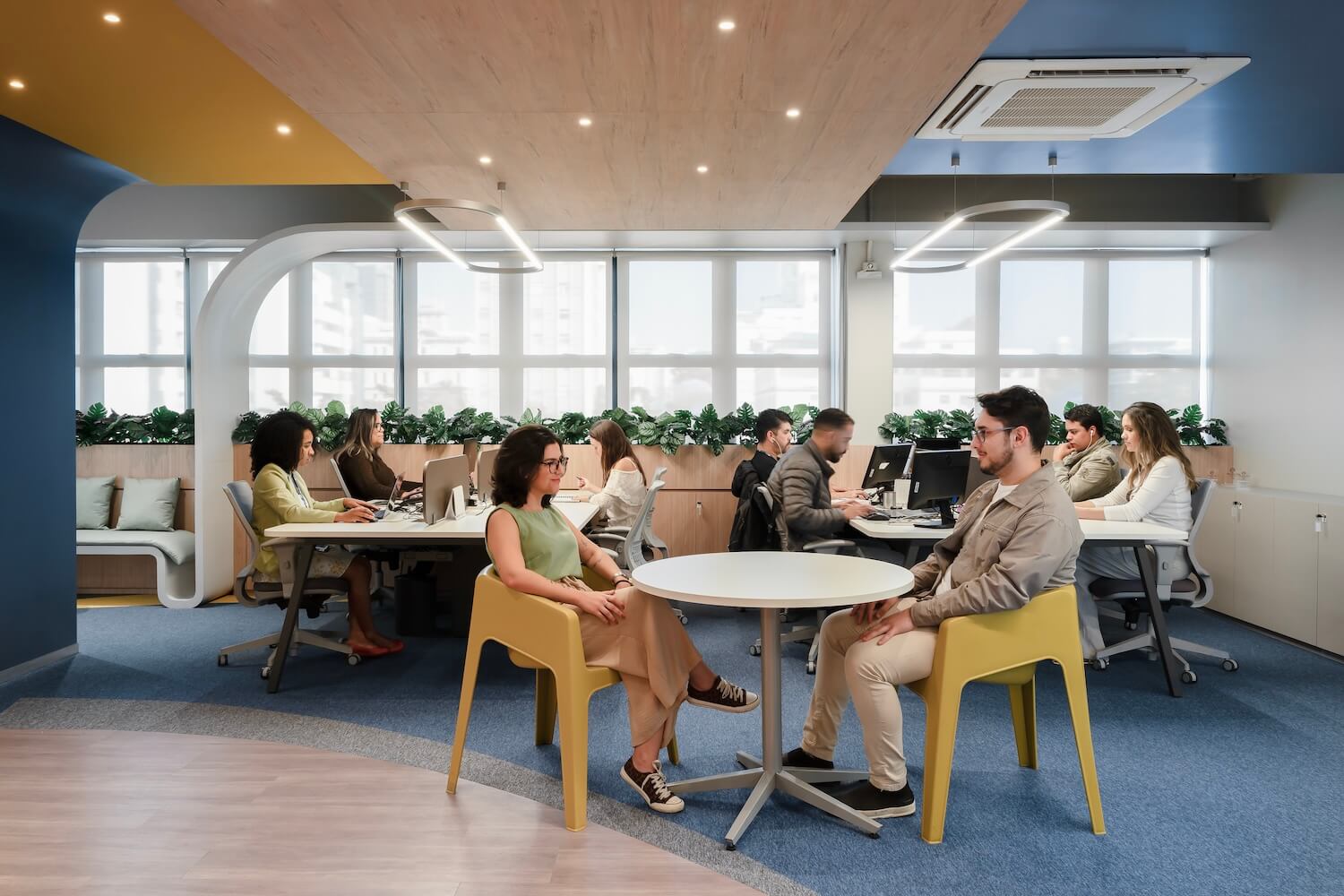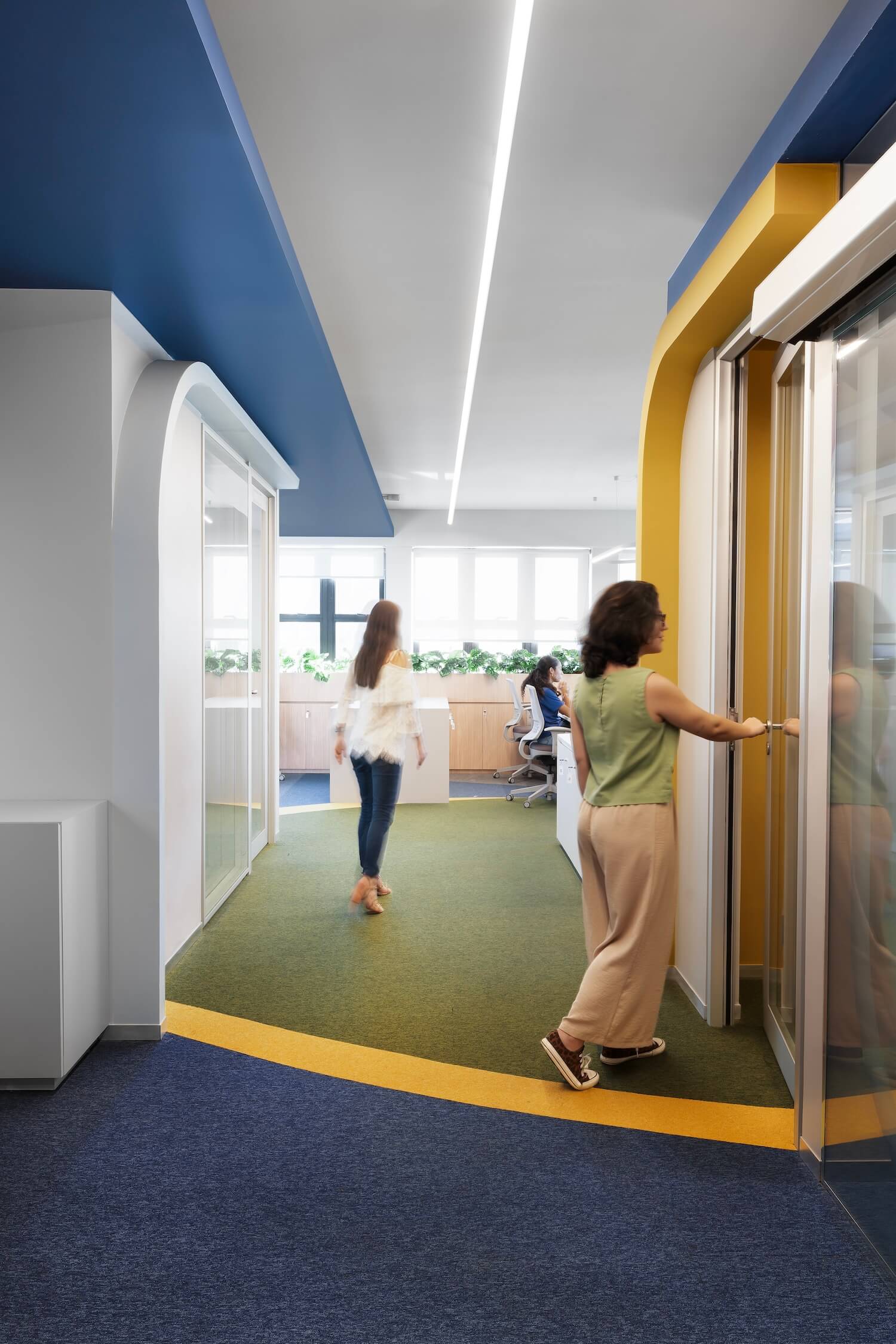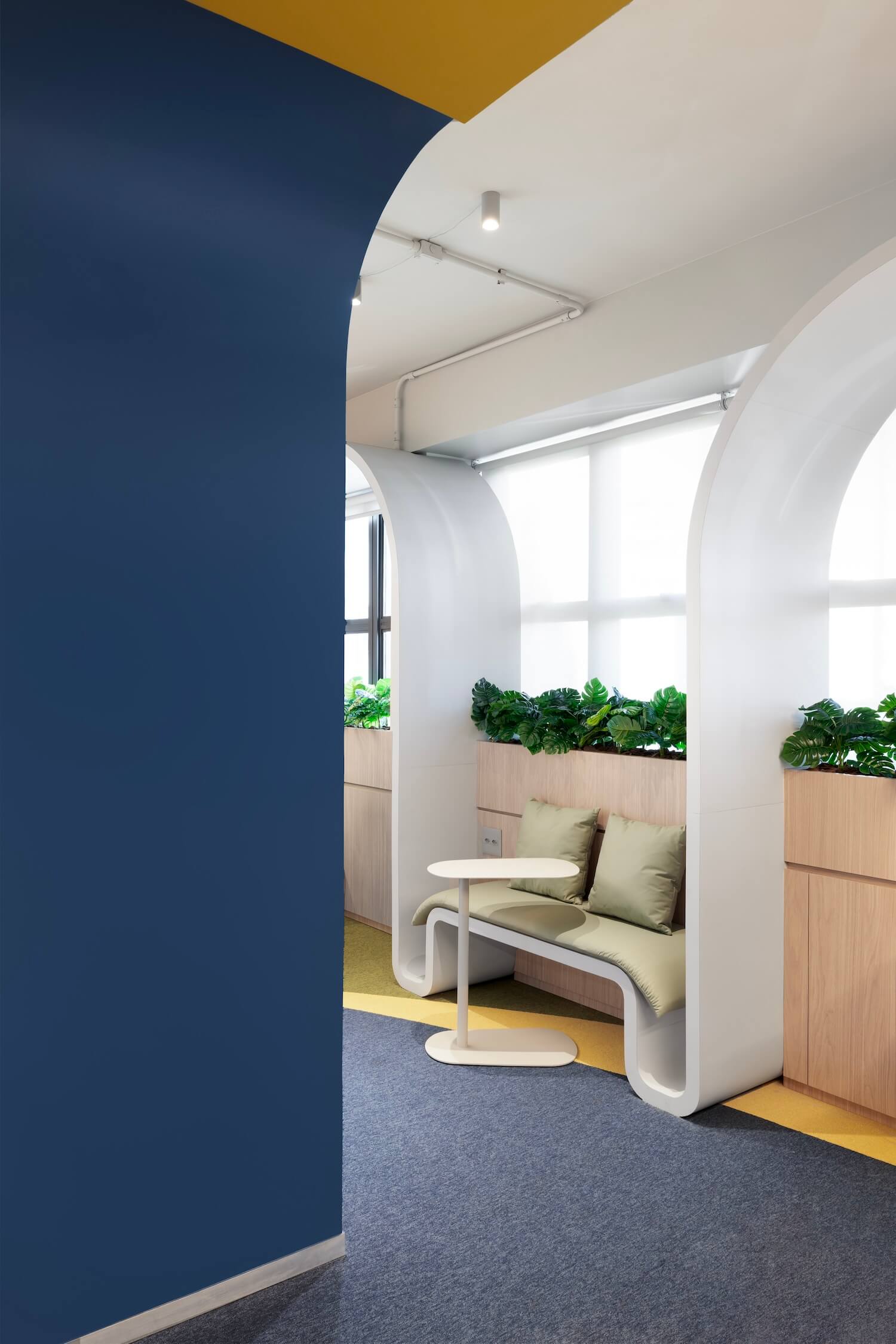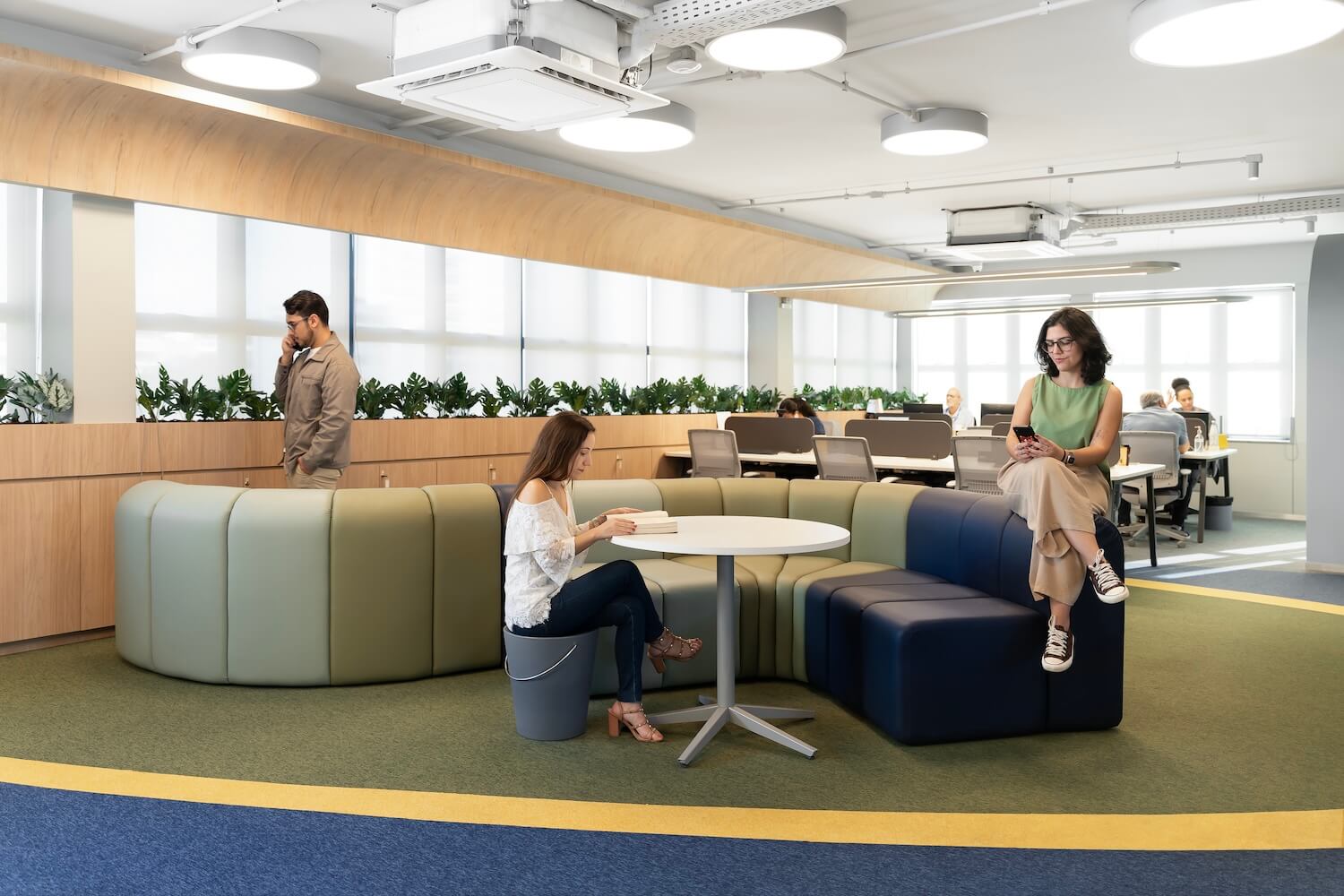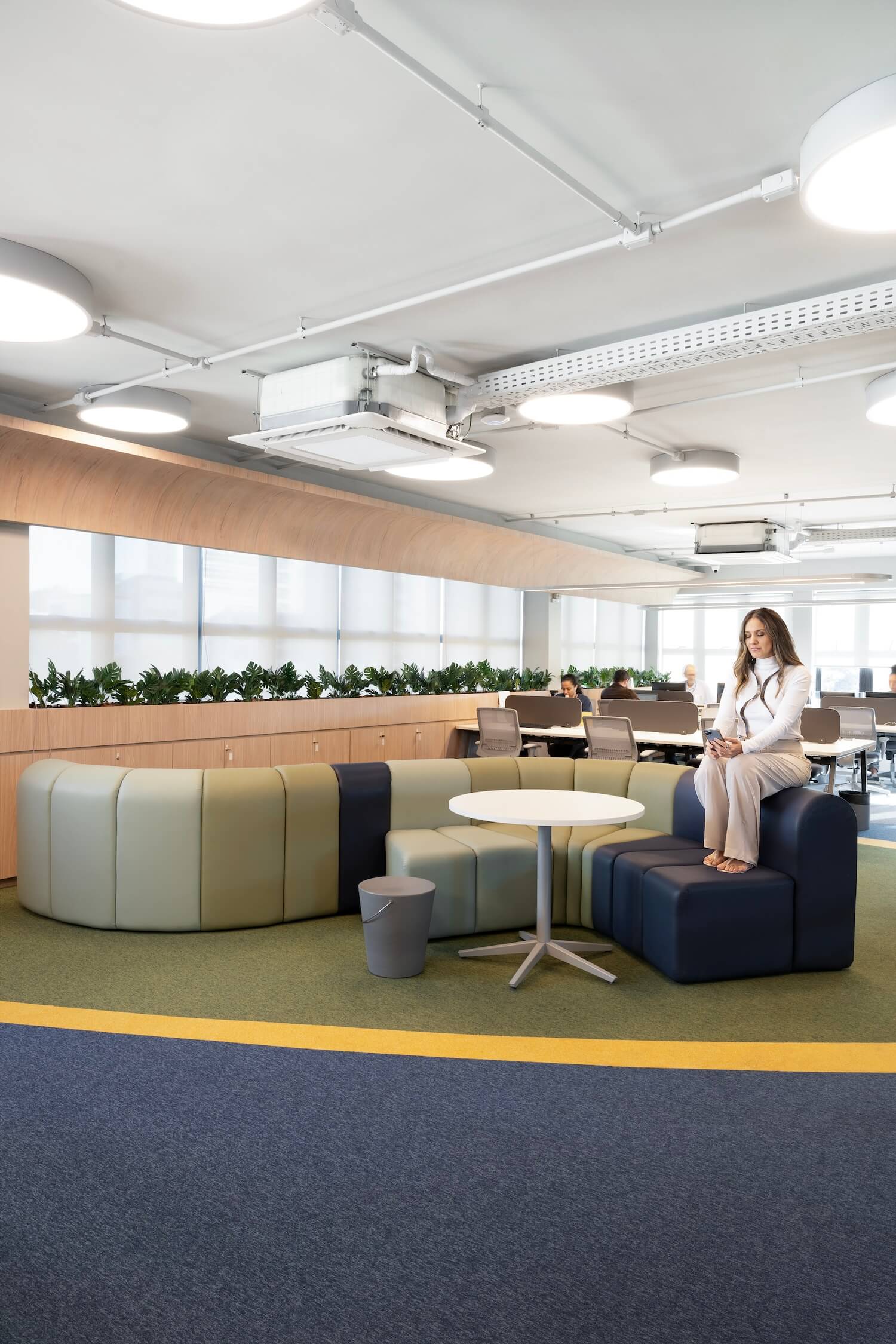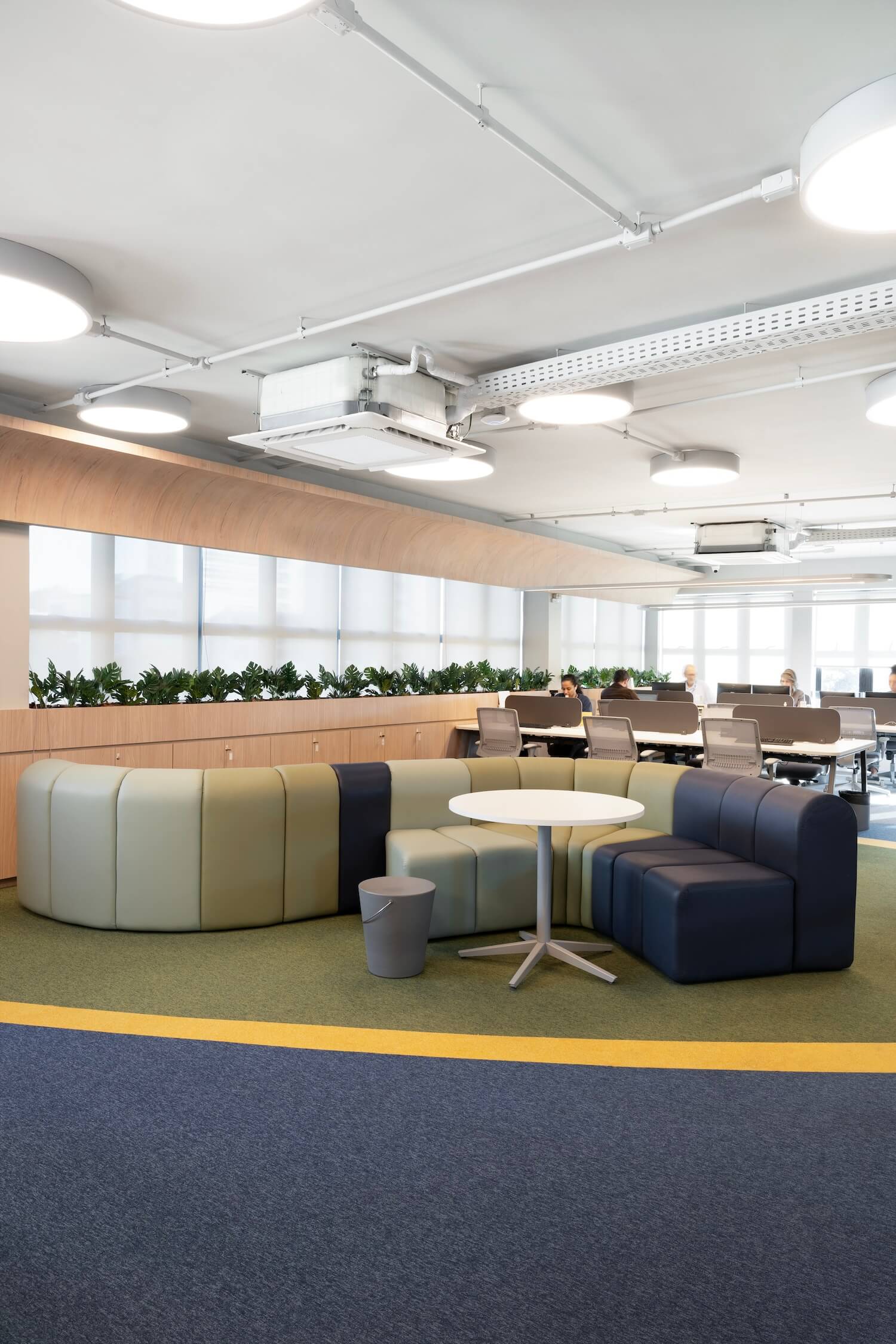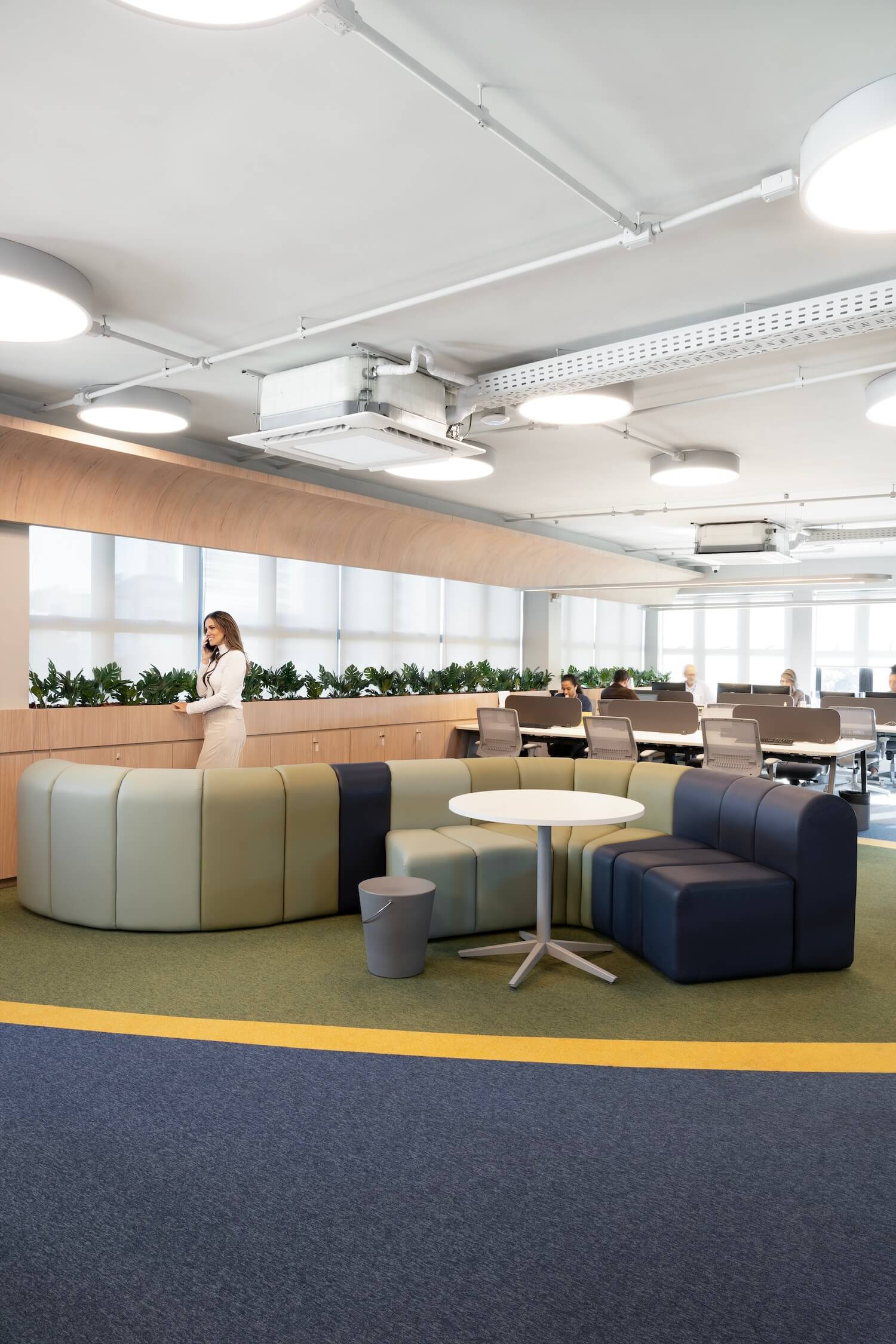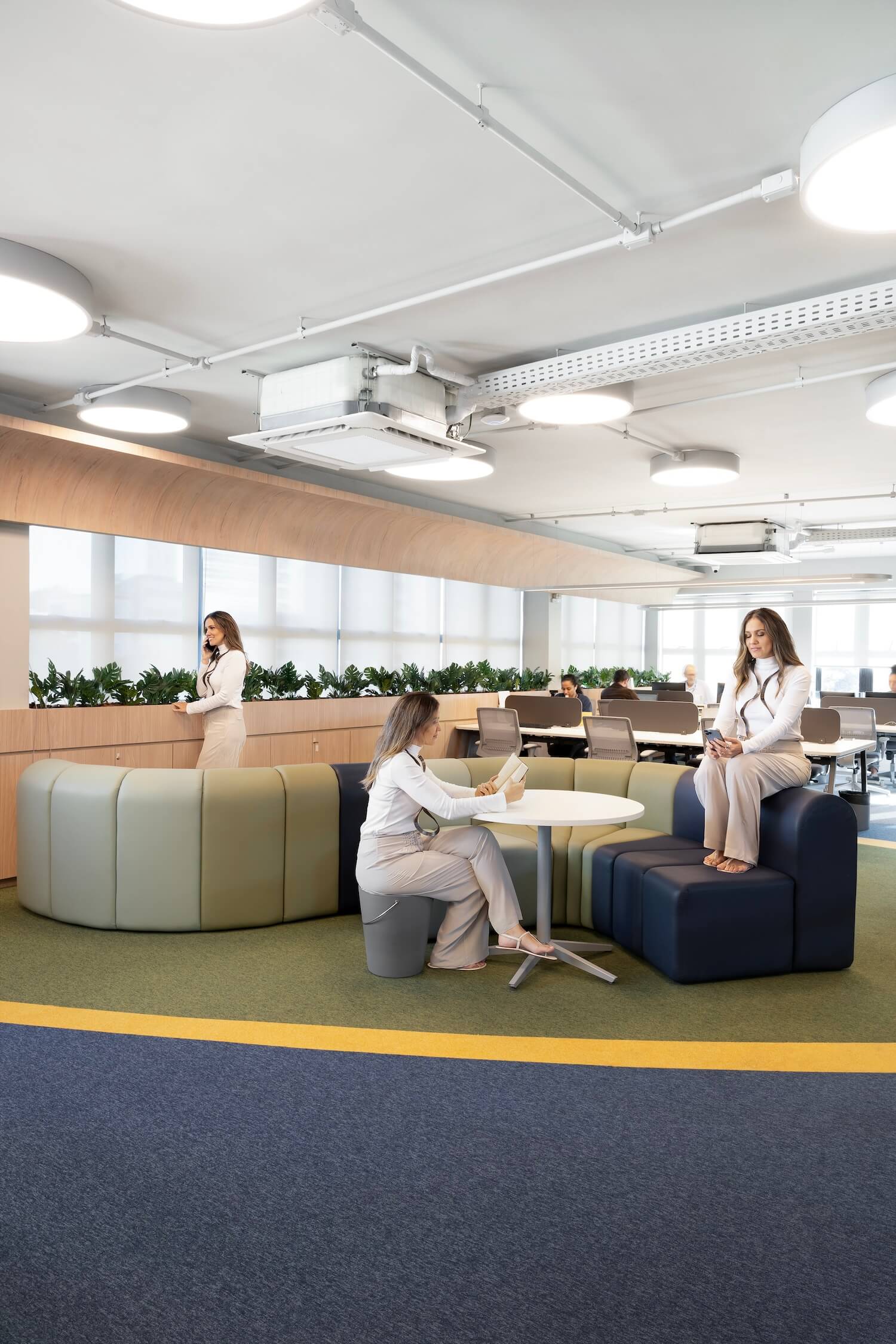 ---