The Detroit Horse Power Program Instills Life Lessons Through Equestrian Activities.
DETROIT: A pilot non‐profit project strives to improve underserved kids' futures by infusing agrarian life in Detroit. The proposed Detroit Horse Power (DHP) Equestrian Center will provide year‐round programs that offer at‐risk youth a safe and enriching environment to develop life skills, such as perseverance, empathy, responsible risk‐taking, confidence, and self‐control. The initiative will also welcome horses back within the city limits more than 50 years after Detroit passed zoning ordinances prohibiting livestock.
"The Detroit Horse Power Equestrian Center concept addresses two of the city's persistent problems: the shortage of opportunities in Metro Detroit for neighborhood children and the abundance of vacant land," says architect Michael Poris, AIA, of Detroit firm McIntosh Poris Associates. "Our design creates an inclusive, welcoming gathering point for the community and fits the site's context. We address both human and equine needs in a way that authentically celebrates Detroit's diversity."
DHP, which began offering youth summer camps in 2015, leased a vacant 17‐acre site from Detroit Public Schools Community District for the proposed Equestrian Center. McIntosh Poris applied its nearly 30 years of expertise designing buildable projects in Detroit—notably the renovation of Michigan State Fairgrounds, which included a new equestrian center, multi‐purpose barn, and amphitheater. The firm designed the DHP Equestrian Center with an indoor arena that includes offices and classrooms plus 24 stables. Separate buildings provide storage for hay and waste, away from pedestrian flow. The grounds include an outdoor arena, pastures, and community areas, such as pedestrian paths and a sheltered bus stop.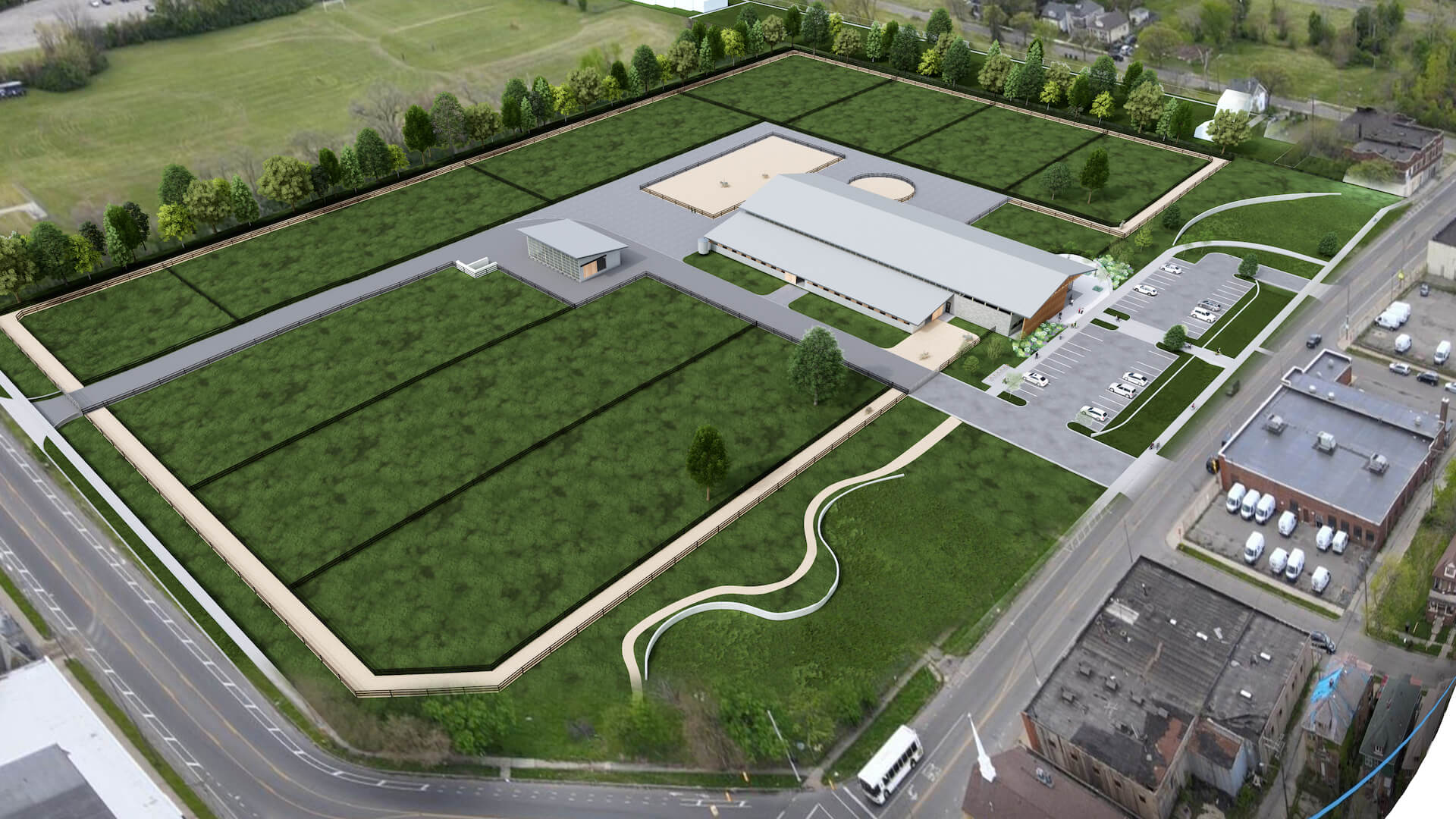 Since DHP relies on donations and grants for funding, McIntosh Poris will employ a post/frame barn system, creating large, uninterrupted arena space that is cost‐effective to build within the projected budget. To expedite entitlements, the McIntosh Poris team chose to execute a rural‐structure vernacular using common urban materials, such as masonry and metal. The project is currently in the late design and documentation phase. Fund‐raising is on‐going, and the team is preparing for a ground‐ breaking in Spring 2023.
"We achieved the first step toward making the Detroit Horse Power Equestrian Center a reality—leasing the former site of the Paul Robeson Academy," says DHP founder David Silver, a former elementary school teacher. "We look forward to serving hundreds of high‐need youth year‐round at the equestrian facility, which will also be a source of pride and a gathering place for the community."
In addition to Michael Poris, AIA, NCARB, the McIntosh Poris design team comprises firm principal John Skok, AIA, and Reid Mauti. The DHP Equestrian Center project team includes MEP engineer IMEG, civil engineer Stonefield Engineering, construction manager L.S. Brinker, and landscape architect LivingLab.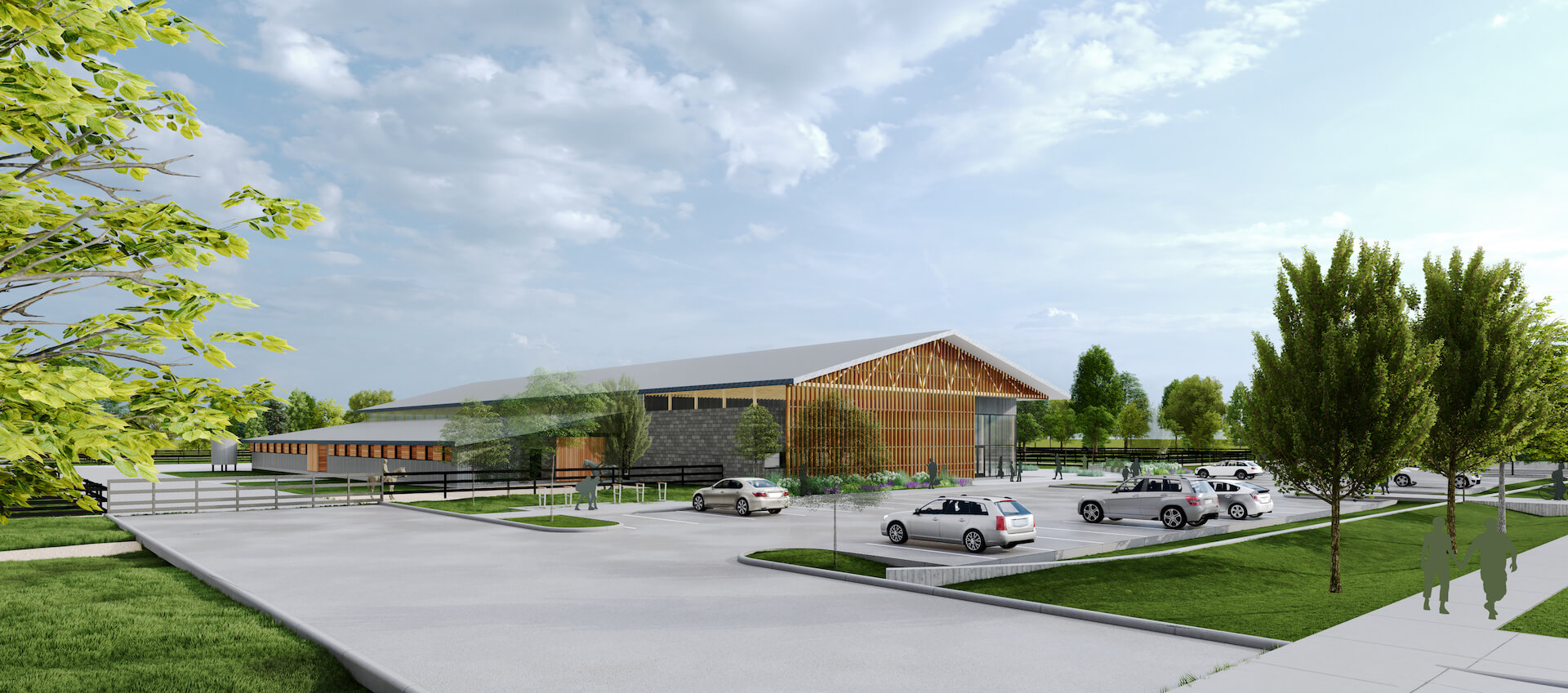 About McIntosh Poris Associates
McIntosh Poris Associates believes in the power of design as a catalyst for change, transforming communities through creative, interactive city building. Since 1994, the architects and urbanists of McIntosh Poris Associates have delivered architecture, interior, and urban design services for commercial, residential, and institutional clients across the U.S. Led by principals Michael Poris, AIA, John Skok, AIA, and Laurie Hughet‐Hiller, AIA, Detroit‐based McIntosh Poris Associates has won more than 120 design awards, including 30 regional and national AIA awards (22 for projects in Detroit) and a ULI Global Award for Excellence.
About Detroit Horse Power
Detroit Horse Power (DHP) is a 501(c)(3) non‐profit founded in 2015 by former Detroit elementary‐school teacher David Silver. Since then, the organization has offered after‐school programs and free Summer Camps to more than 400 at‐risk youth, hosted at barns outside Detroit. DHP programs teach kids how to ride and take care of horses and offer exposure to guest speakers representing various equine professions. Horses teach children critical traits, including perseverance, empathy, responsible risk‐taking, confidence, and self‐control. These experiences will help them succeed in school and in life. DHP's planned equestrian center will serve as a community center that offers year‐round youth programming.
---