For the duration of Clerkenwell Design Week Giles Miller Studio installed a temporary showroom for Detroit-based lifestyle brand Shinola in the heart of St. Johns Square in London.
Architect's statement:
The building showcased neoteric louvre-generated facade concepts, demonstrating how a surface can control visual and light permeability to generate intrigue surrounding a buildings contents.
"We controlled the surface composition over the building to create a louvred facade, which controls light and vision through the surface by way of the varying angles on the 8,000 components that adorn the building." said Miller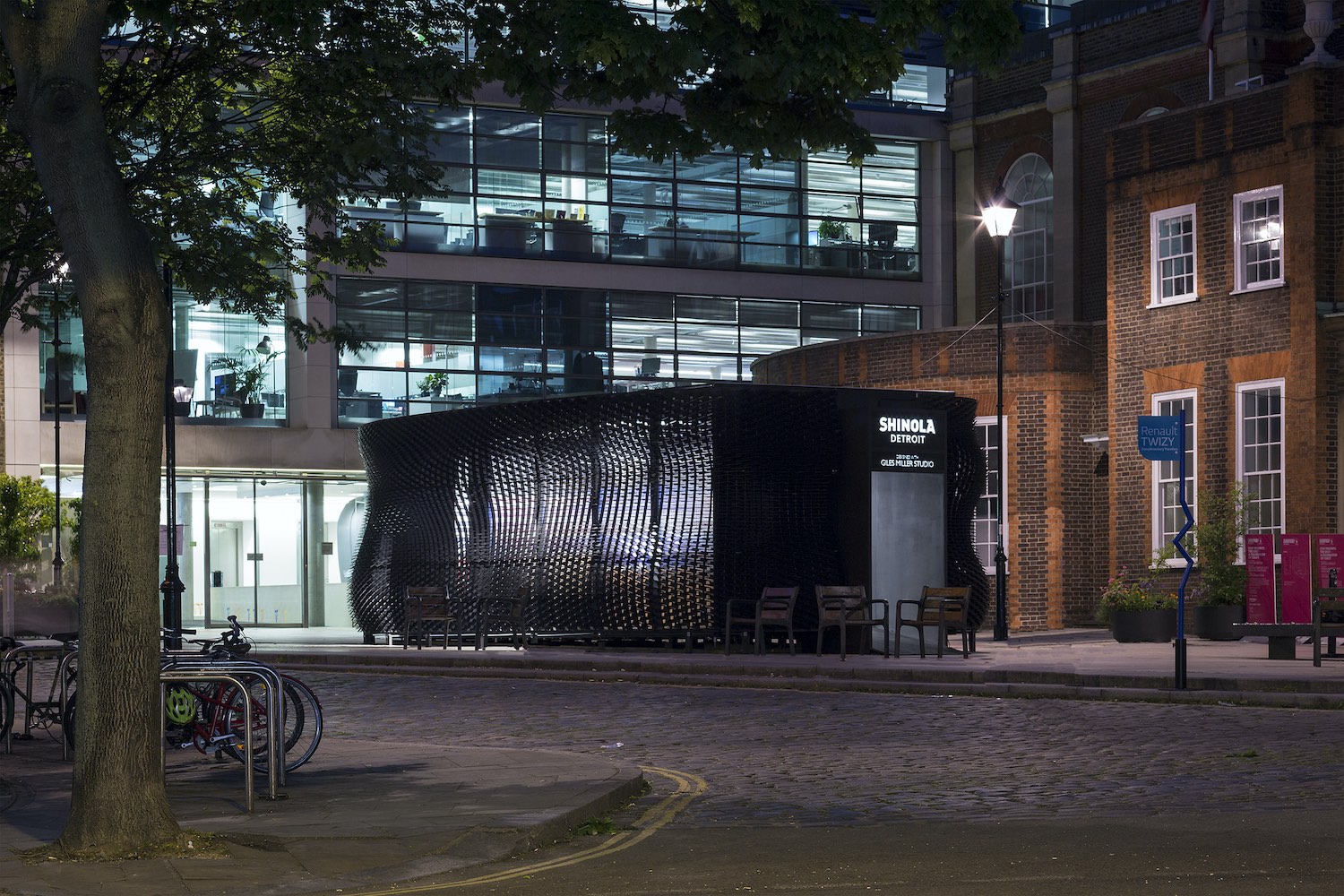 image © Richard Chivers
Once Clerkenwell Design Week ends the structure will be used by Shinola for presentations and exhibitions. As the pavilion is lightweight, it can be easily disassembled, stored and transported. Its skeleton can also be adapted to suit different environments.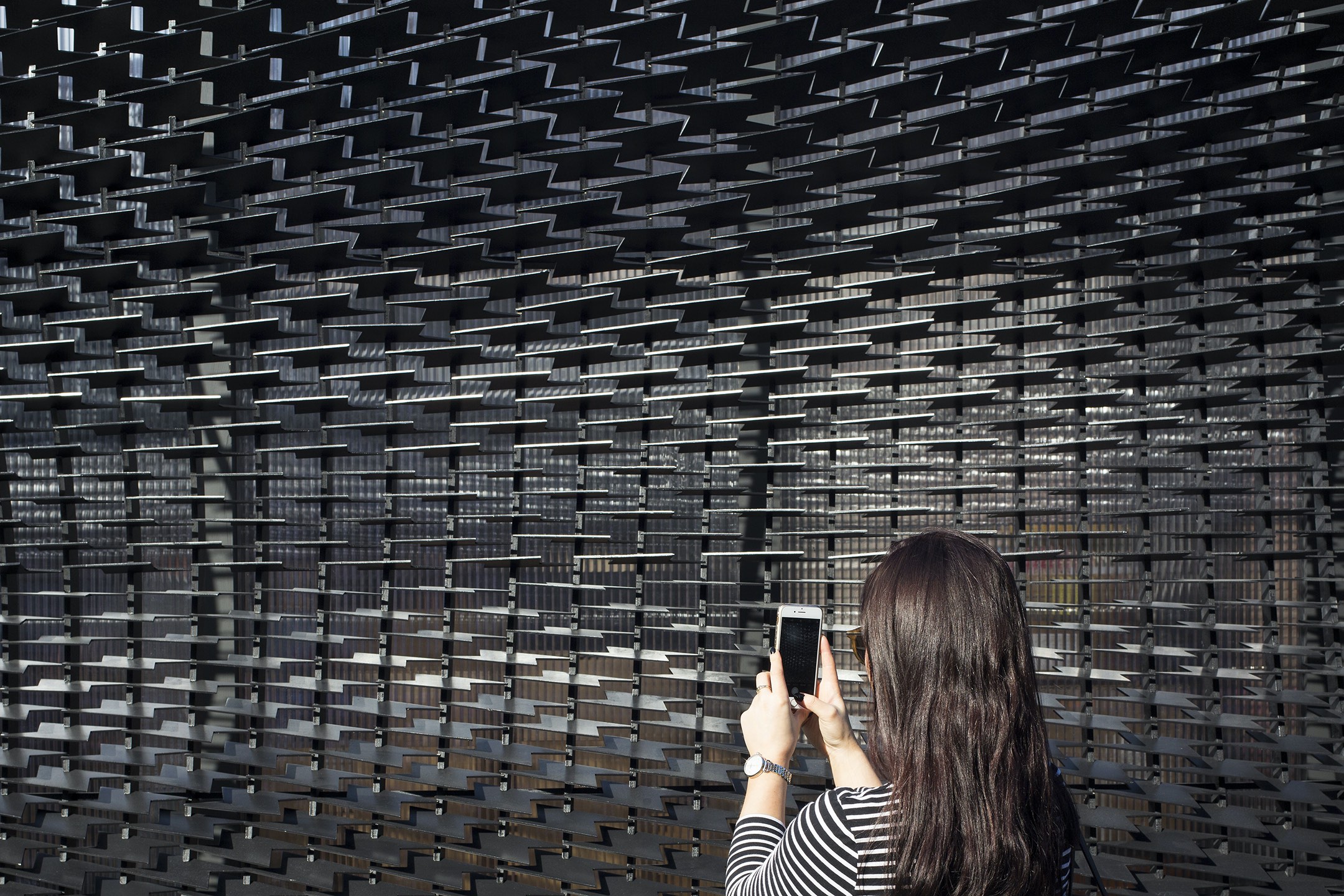 image © Richard Chivers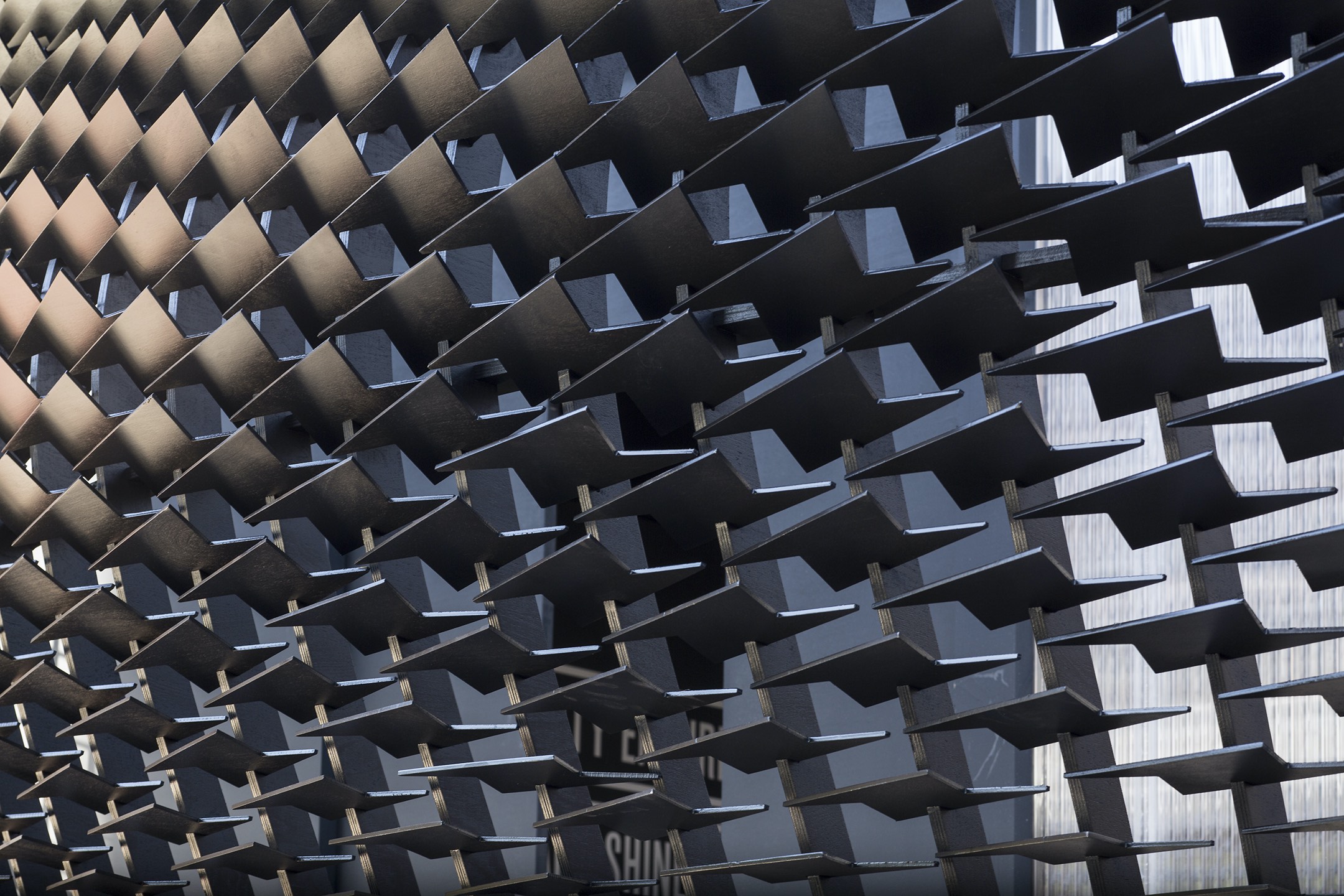 image © Richard Chivers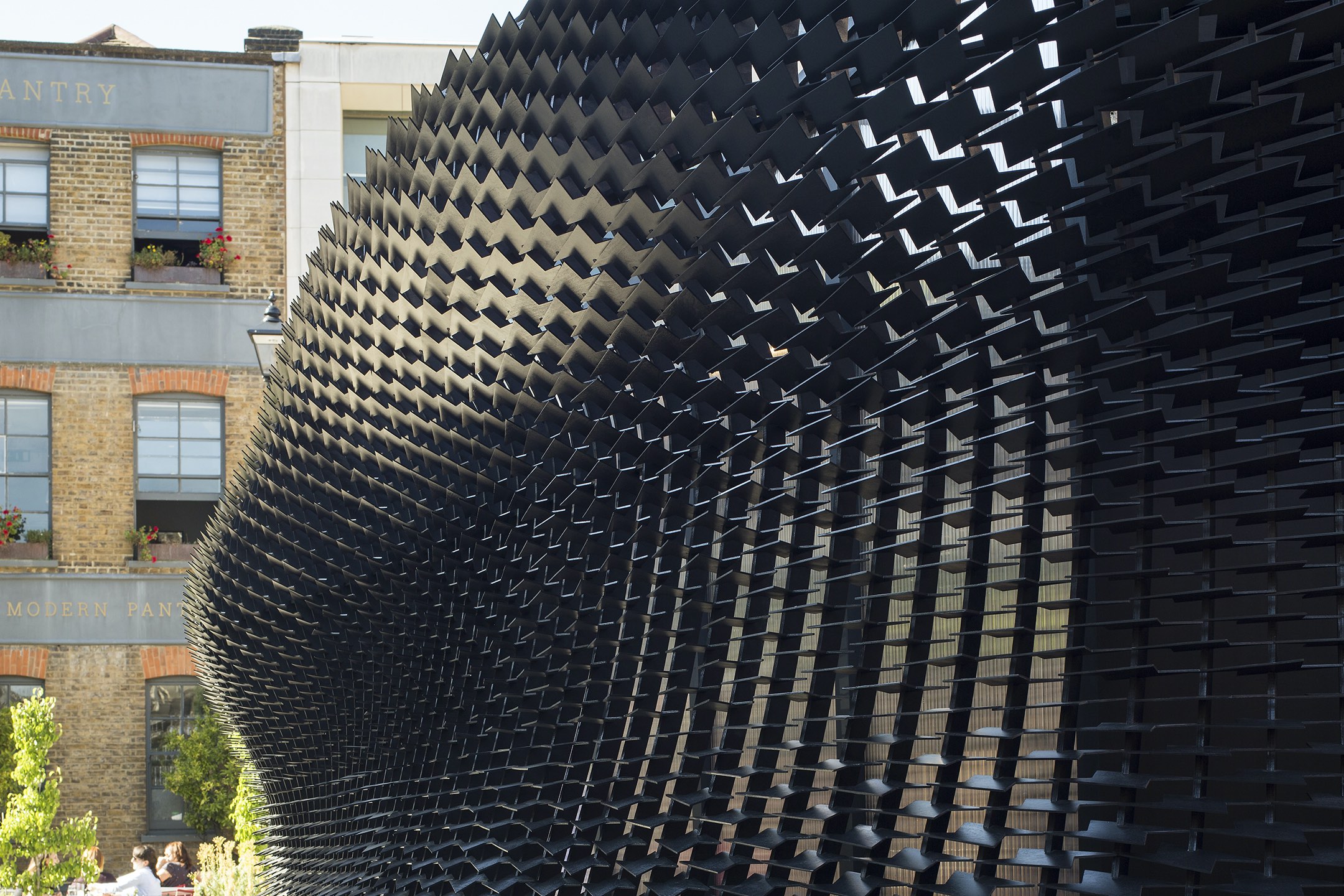 image © Richard Chivers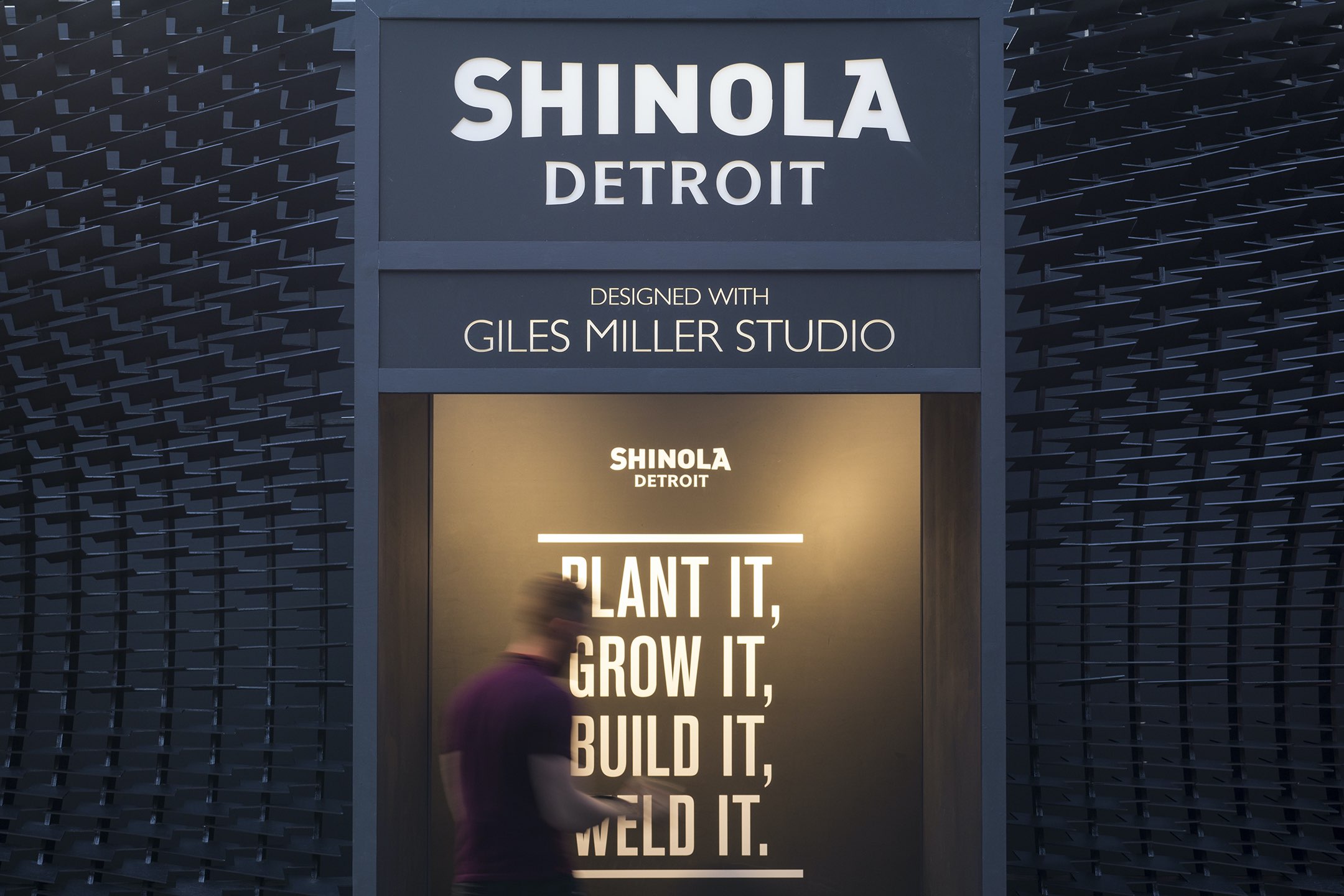 image © Richard Chivers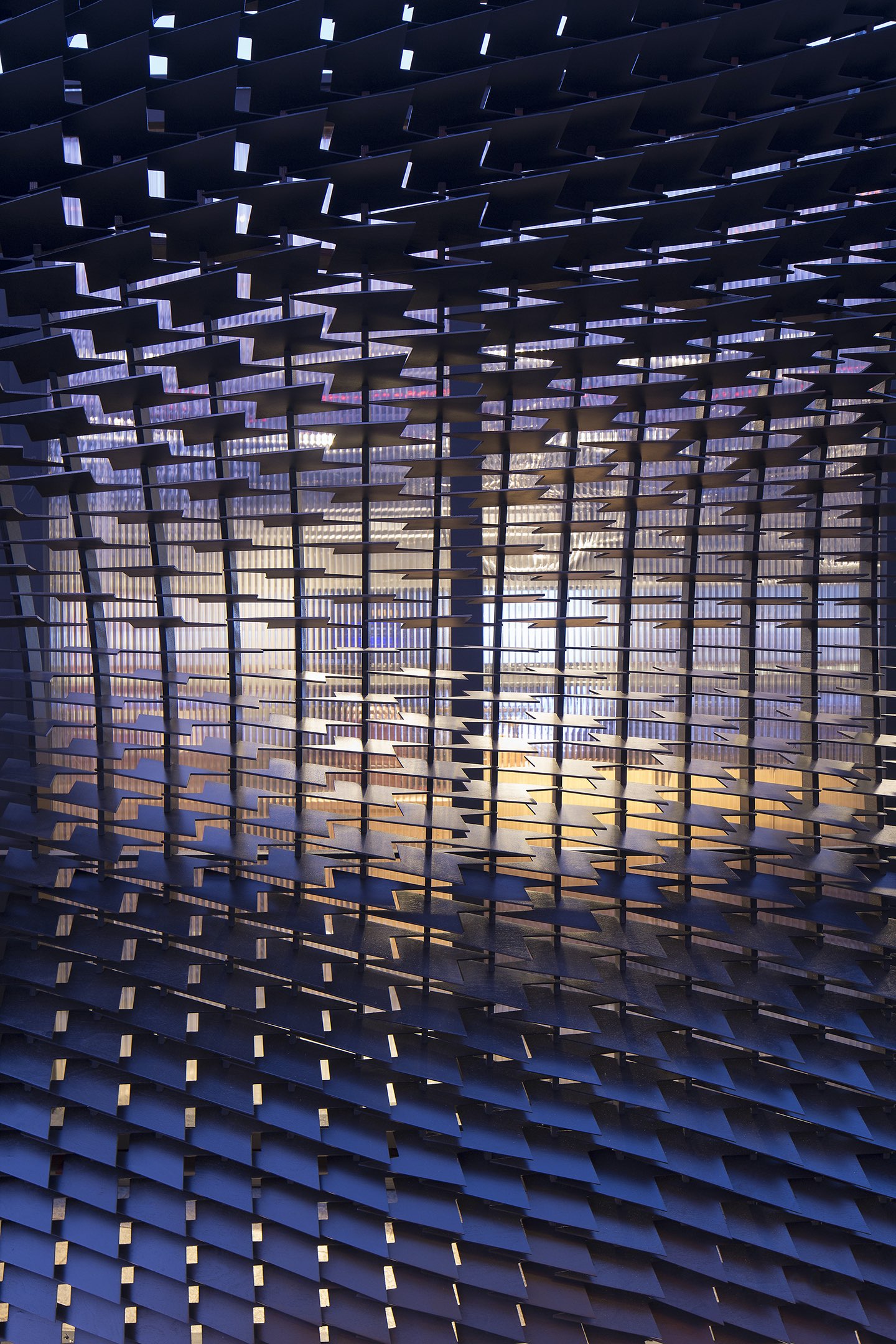 image © Richard Chivers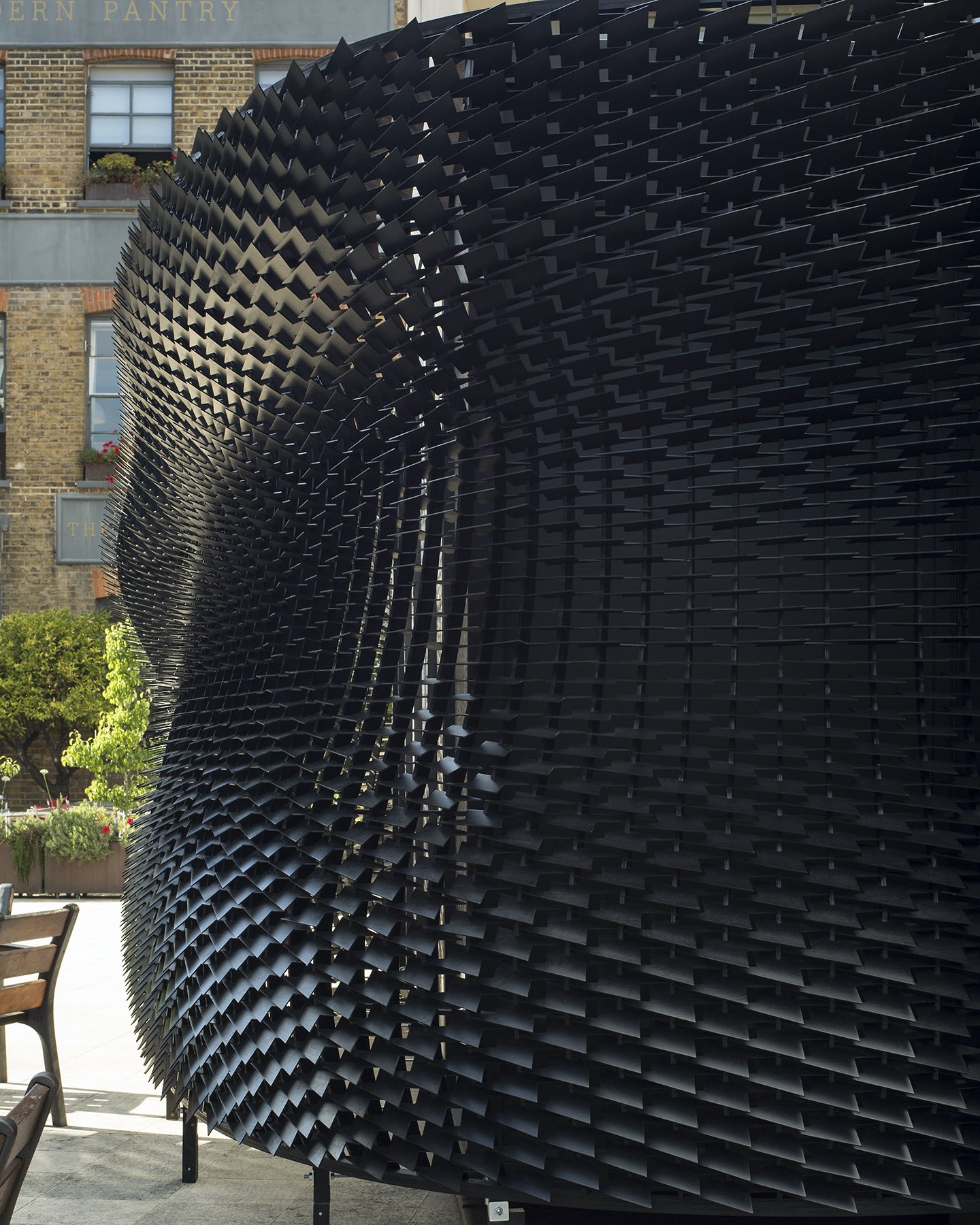 image © Richard Chivers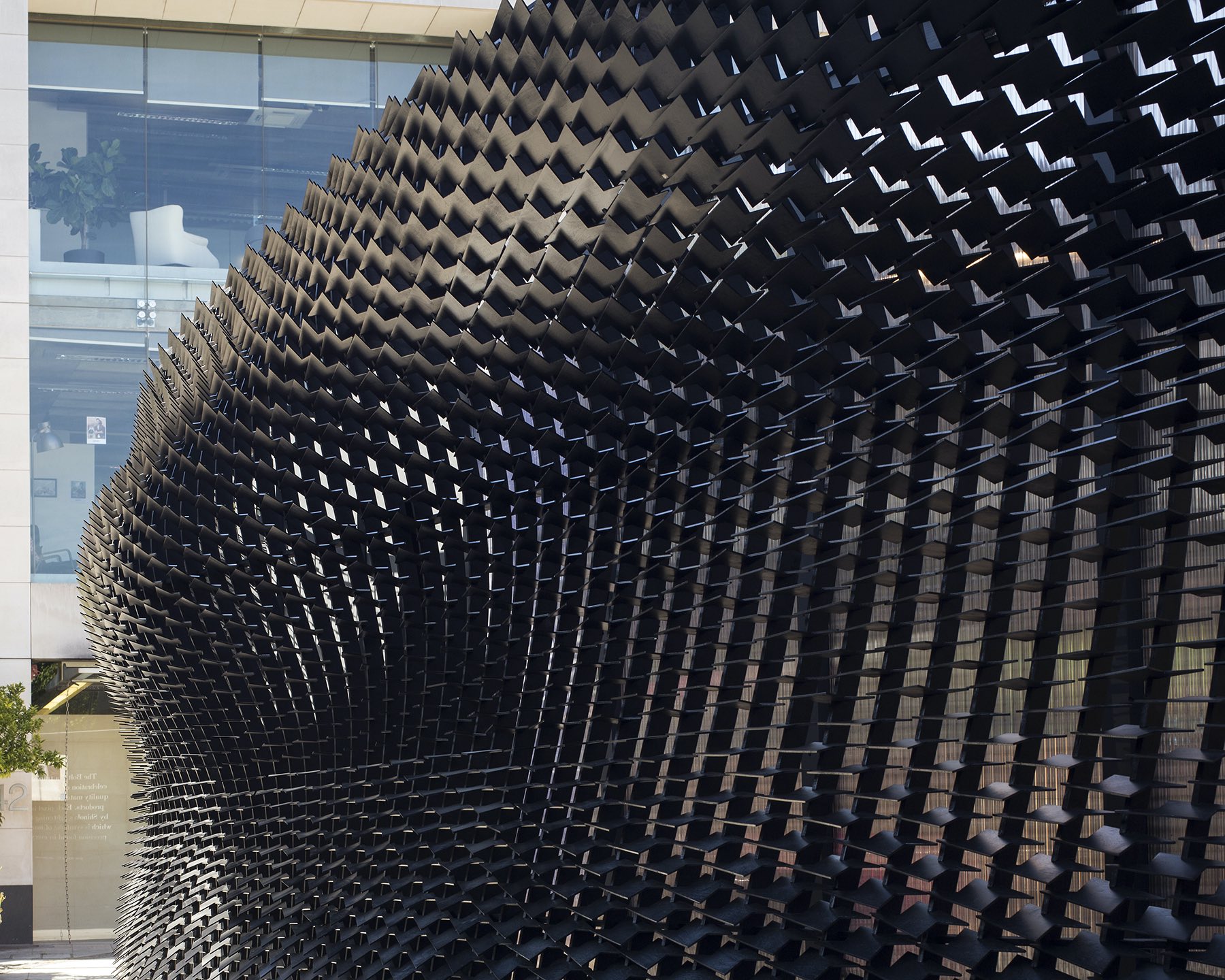 image © Richard Chivers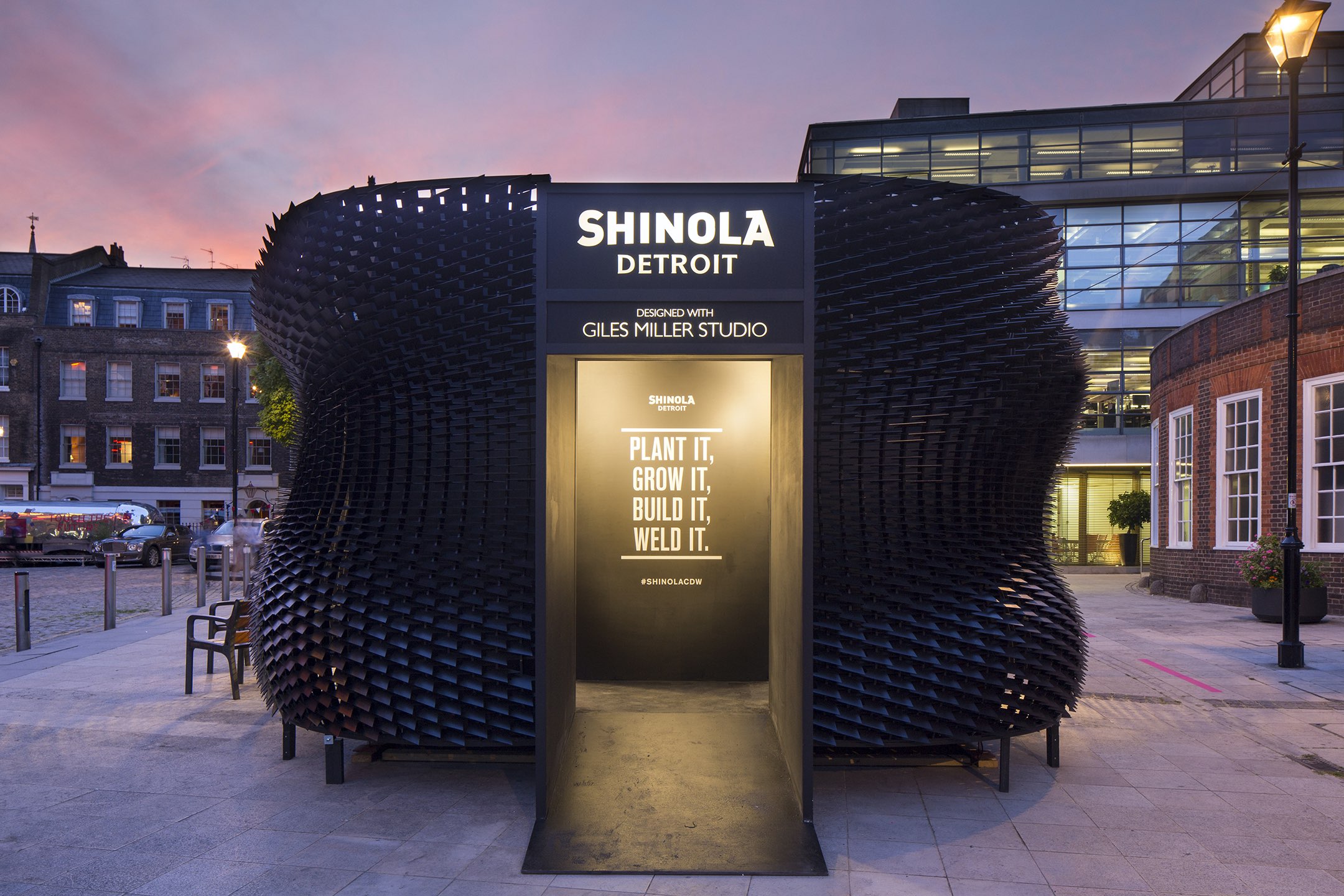 image © Richard Chivers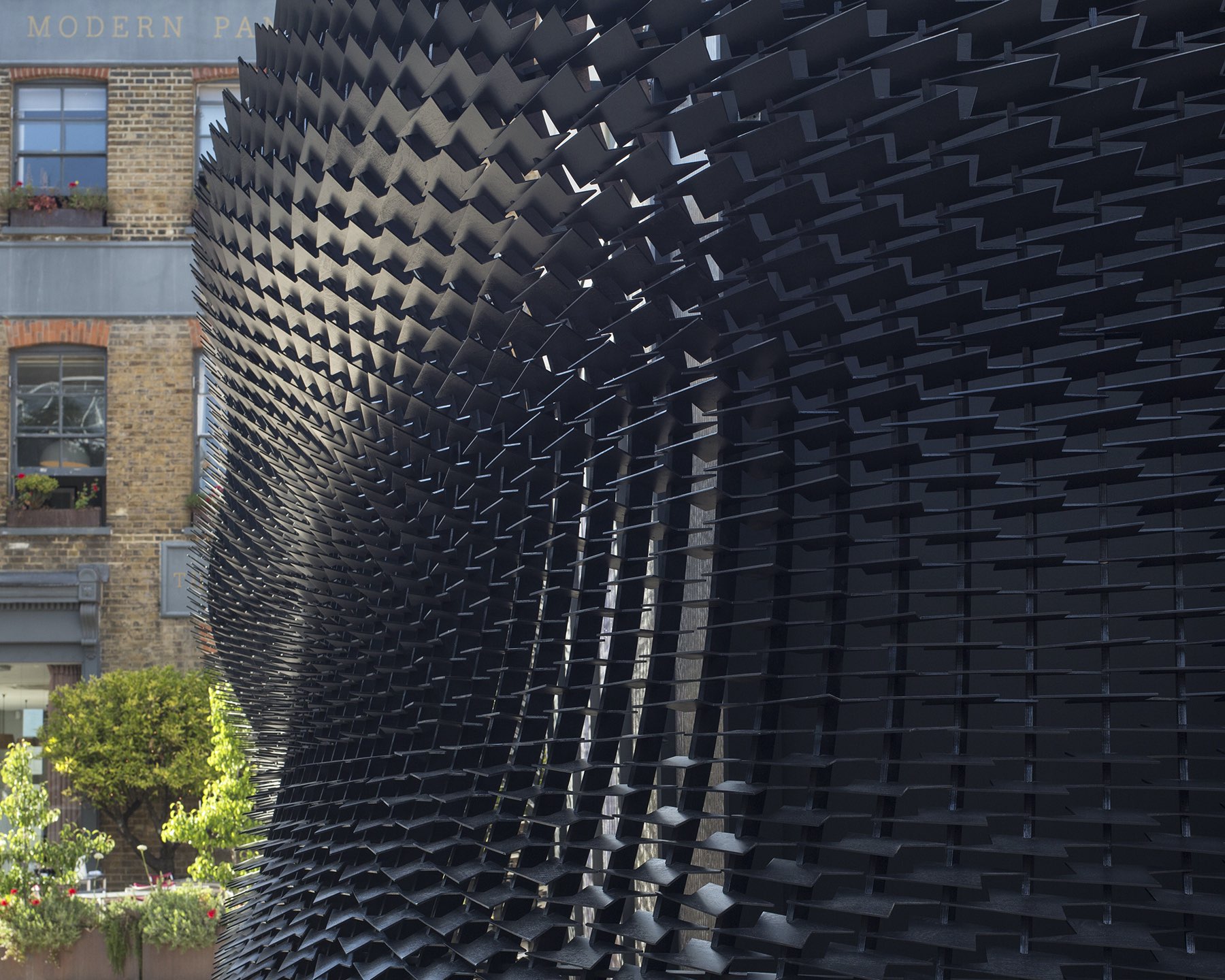 image © Richard Chivers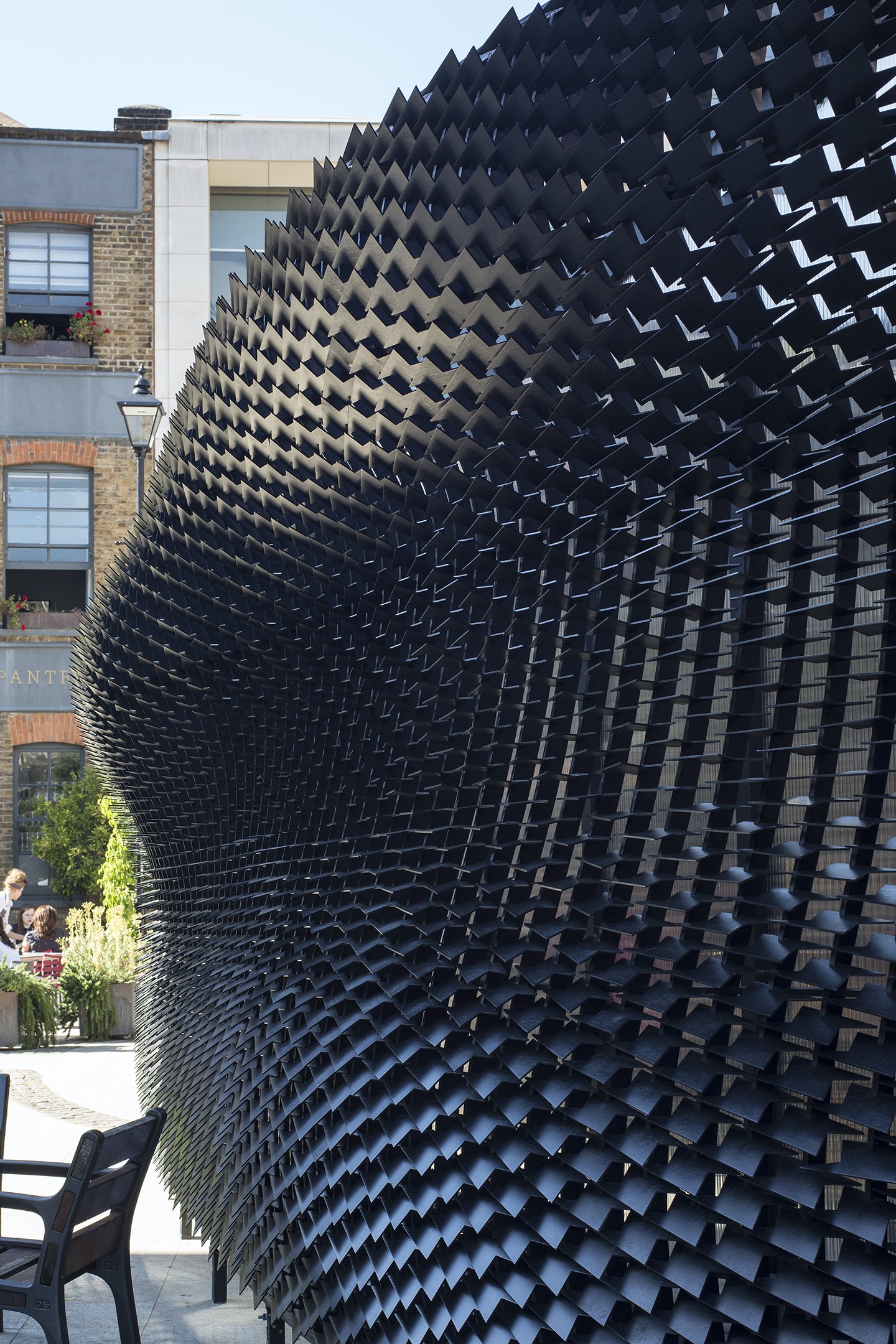 image © Richard Chivers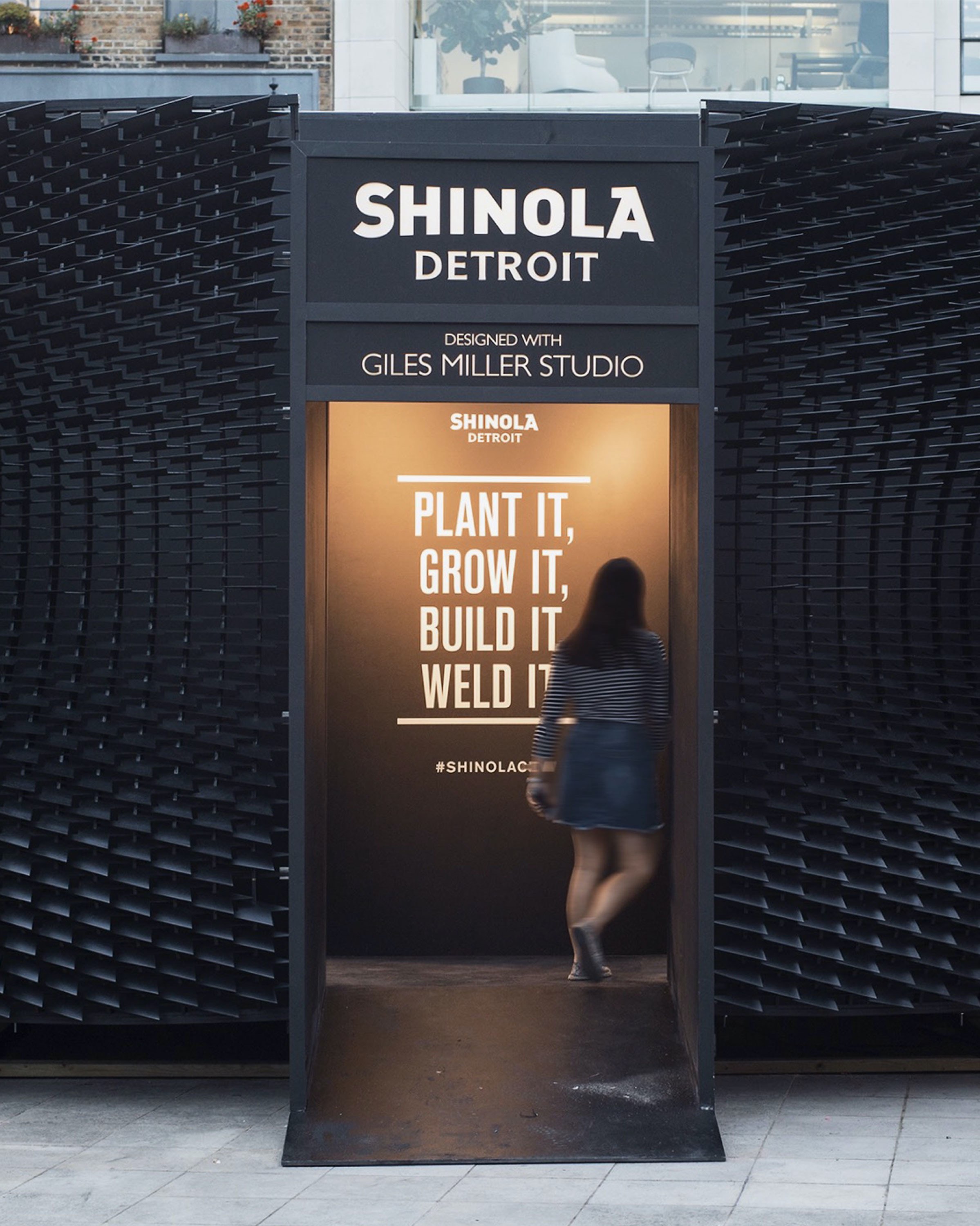 image © Richard Chivers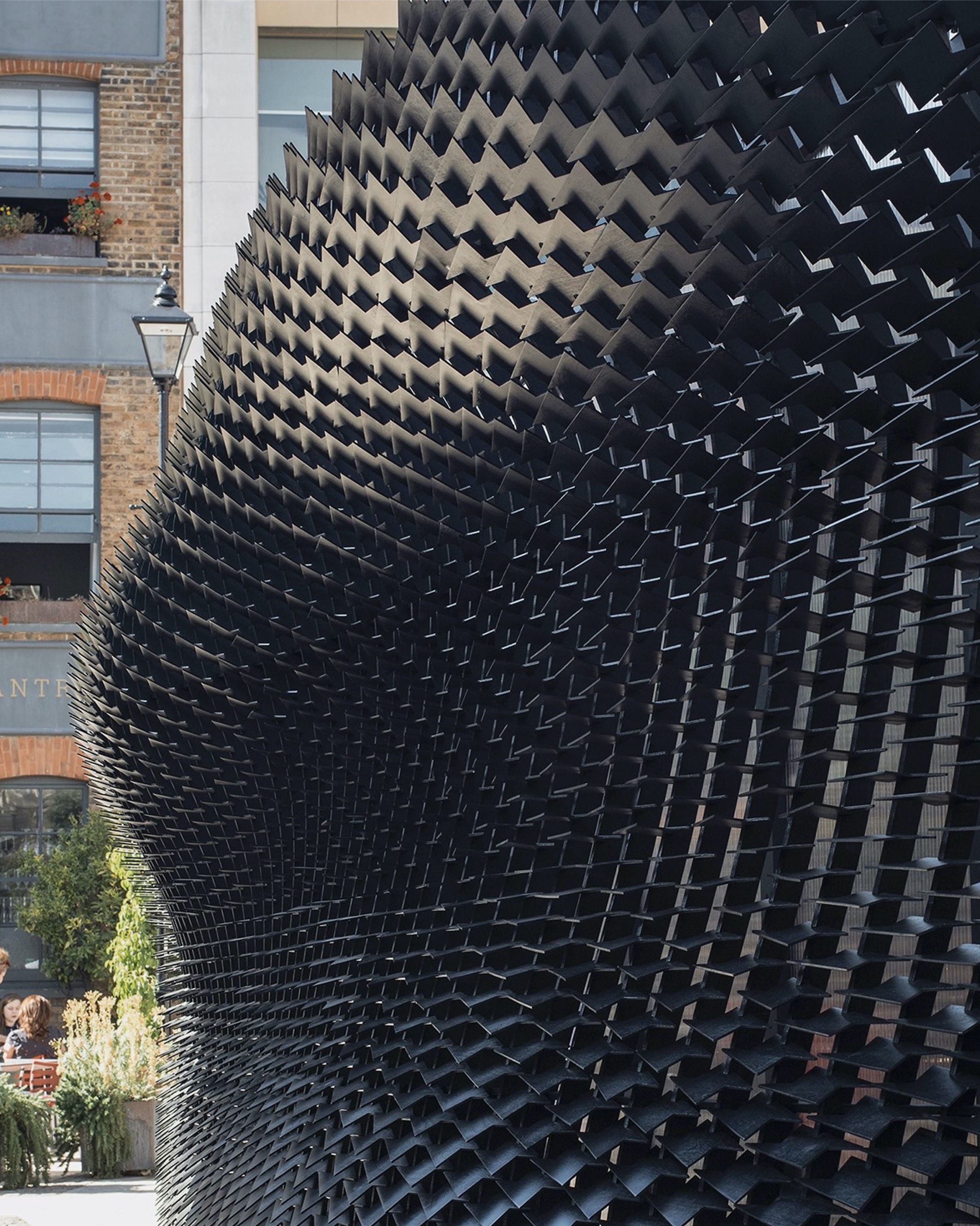 image © Richard Chivers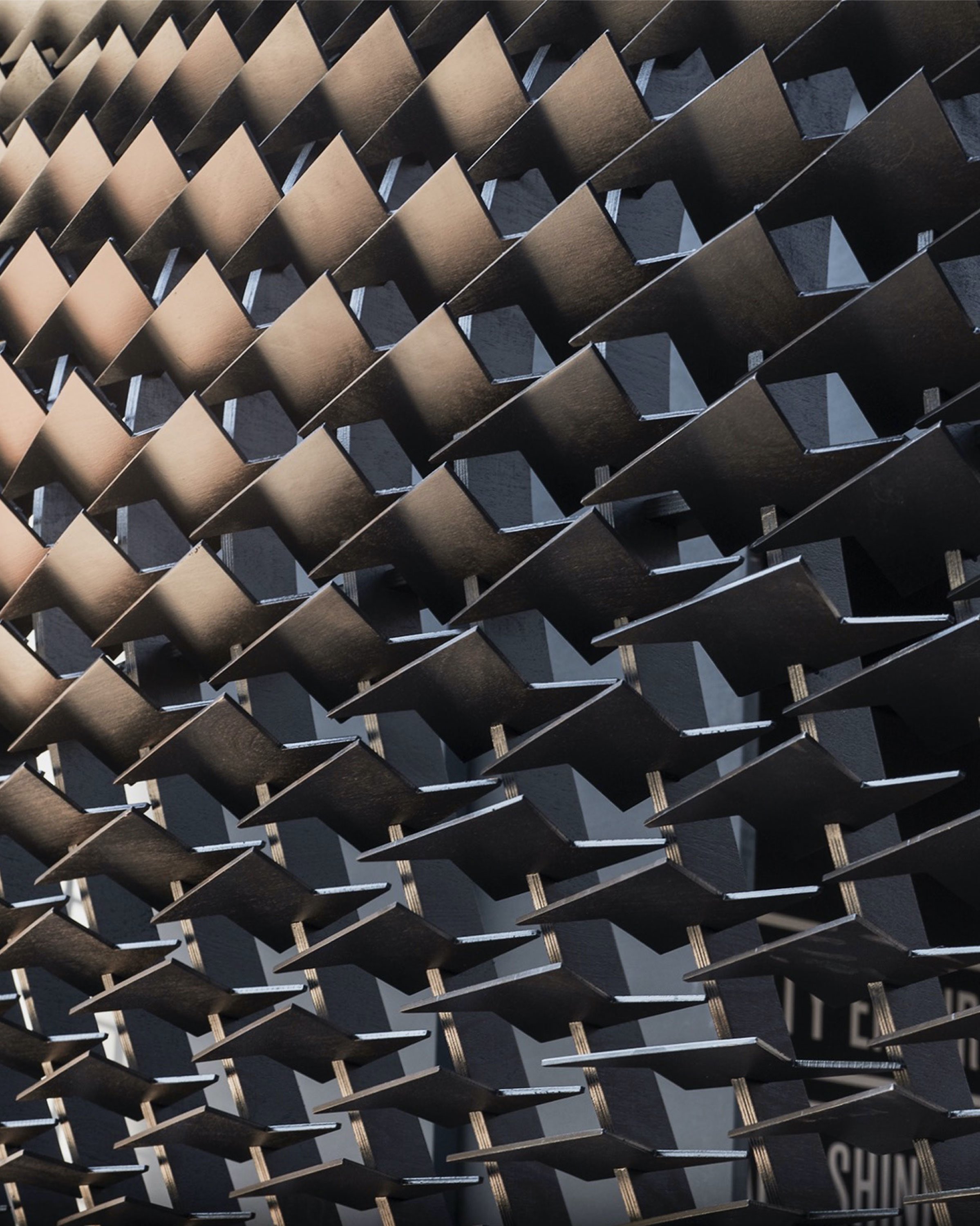 image © Richard Chivers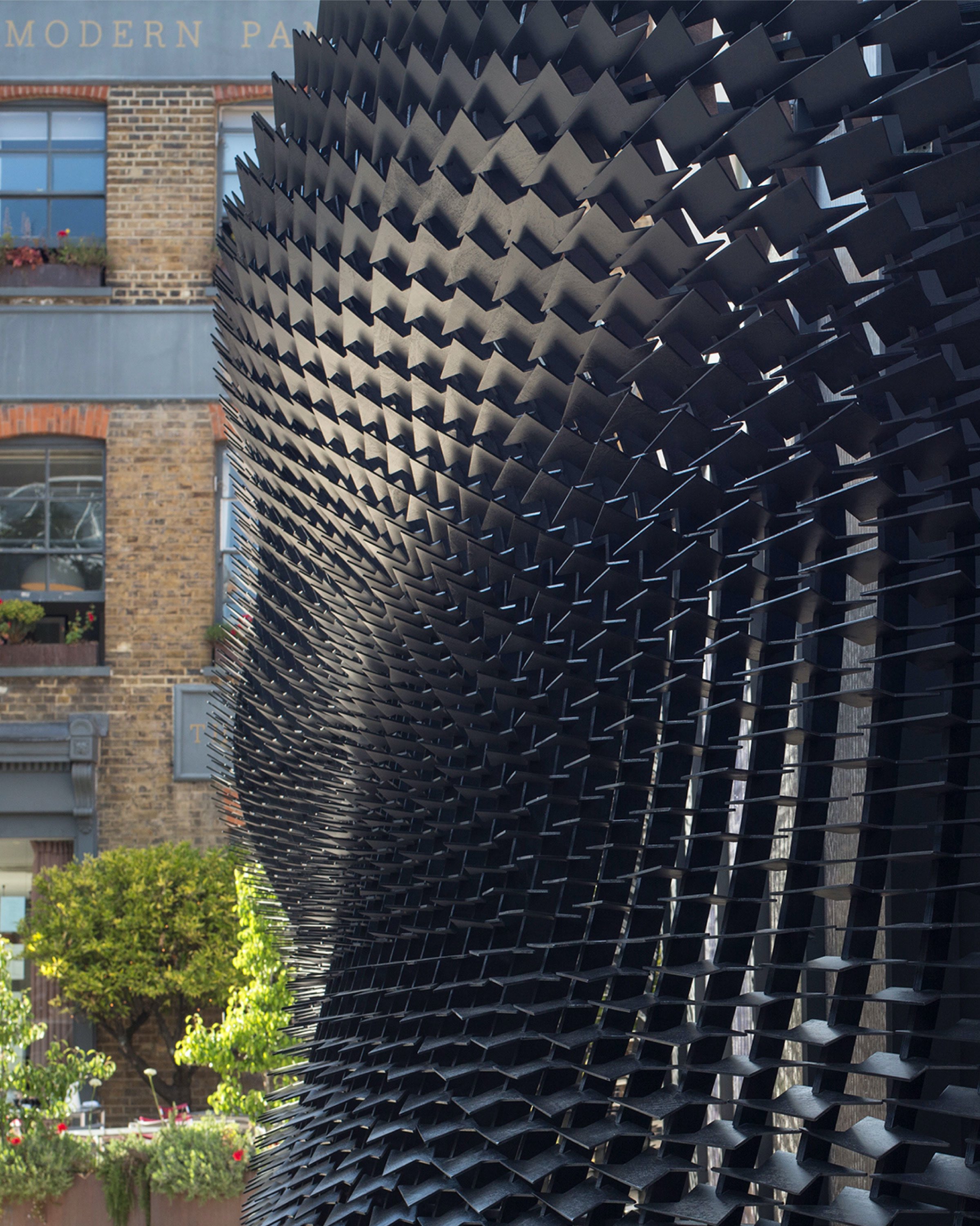 image © Richard Chivers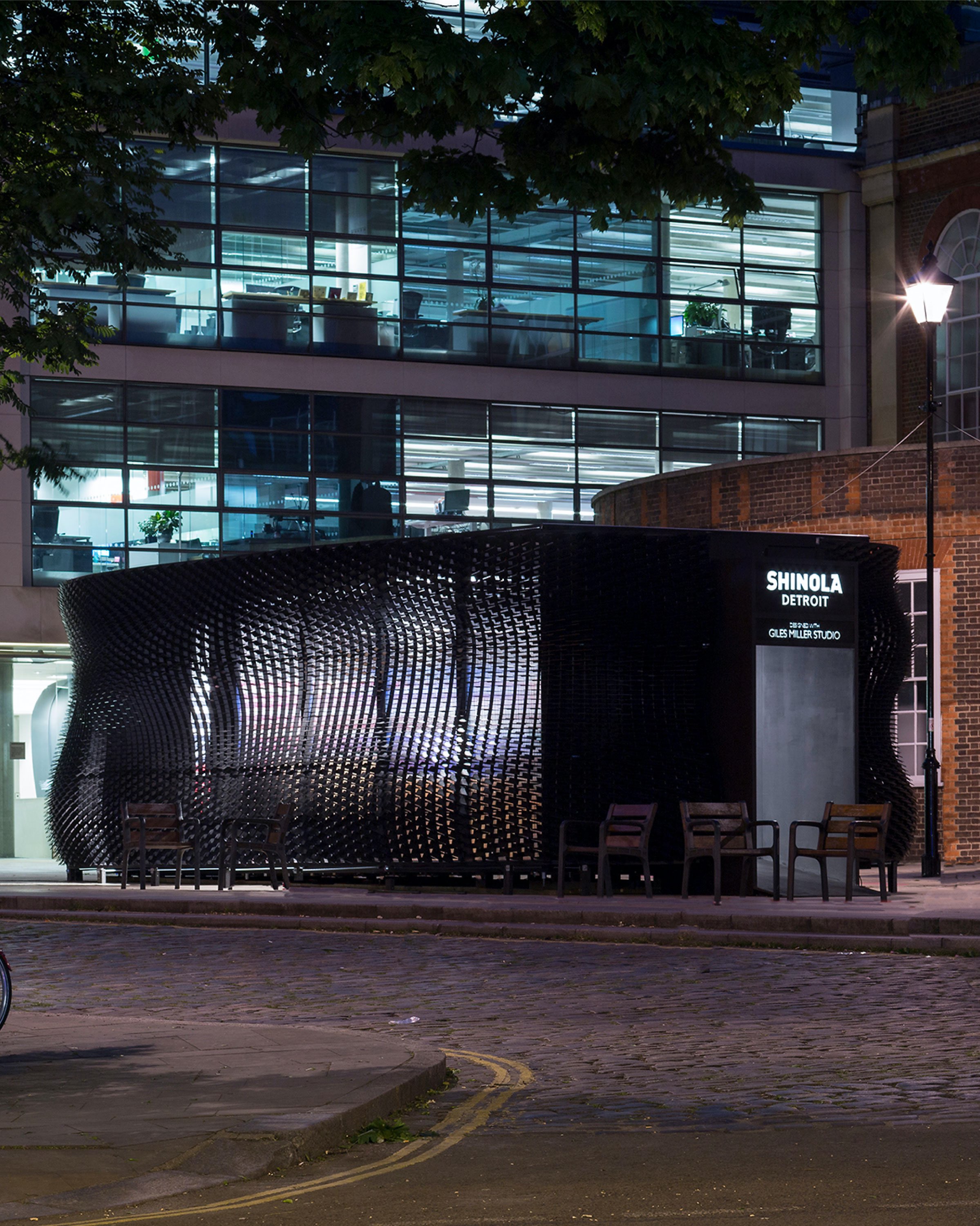 image © Richard Chivers
Project name: The Bolt
Architecture firm: Giles Miller Studio
Location: London, United Kingdom
Built area: 72 m² retail unit
Design year: 2017
Completion year: 2017
Photography: Richard Chivers
Tools used: cnc machined plywood
Manufactures: Cut-online
Client: Shinola
---