Located in a small gated community on the outskirts of São Paulo, the brazilian office Biselli Katchborian Arquitetos Associados project for TRD House featured glass elements and a concrete structure, as well as a piece of helical staircase, connecting the living environment to the walkway that unites the accommodation volumes of the program.
The residence is shaped by two volumes arranged according to the unconventional geometry of the site. The main volume, the one that stands out by the extensive use of glass, holds the public program of the residence, made up of living and dining rooms and an office. The helicoidal staircase, one of the client's specific requirements, is contained in this volume, gaining prominence in the social entrance hall.
The second volume, defined by the use of exposed concrete, houses the private program, consisting of sauna, wine cellar, dining room, gourmet kitchen, kitchen, service room and five suites. Assuming a triangular organization, the free space formed between the two volumes is occupied by the leisure area and swimming pool. Regarding the structural solution adopted, both volumes are supported by reinforced concrete, which allows minimizing the support points, resulting in generous spans and canopies.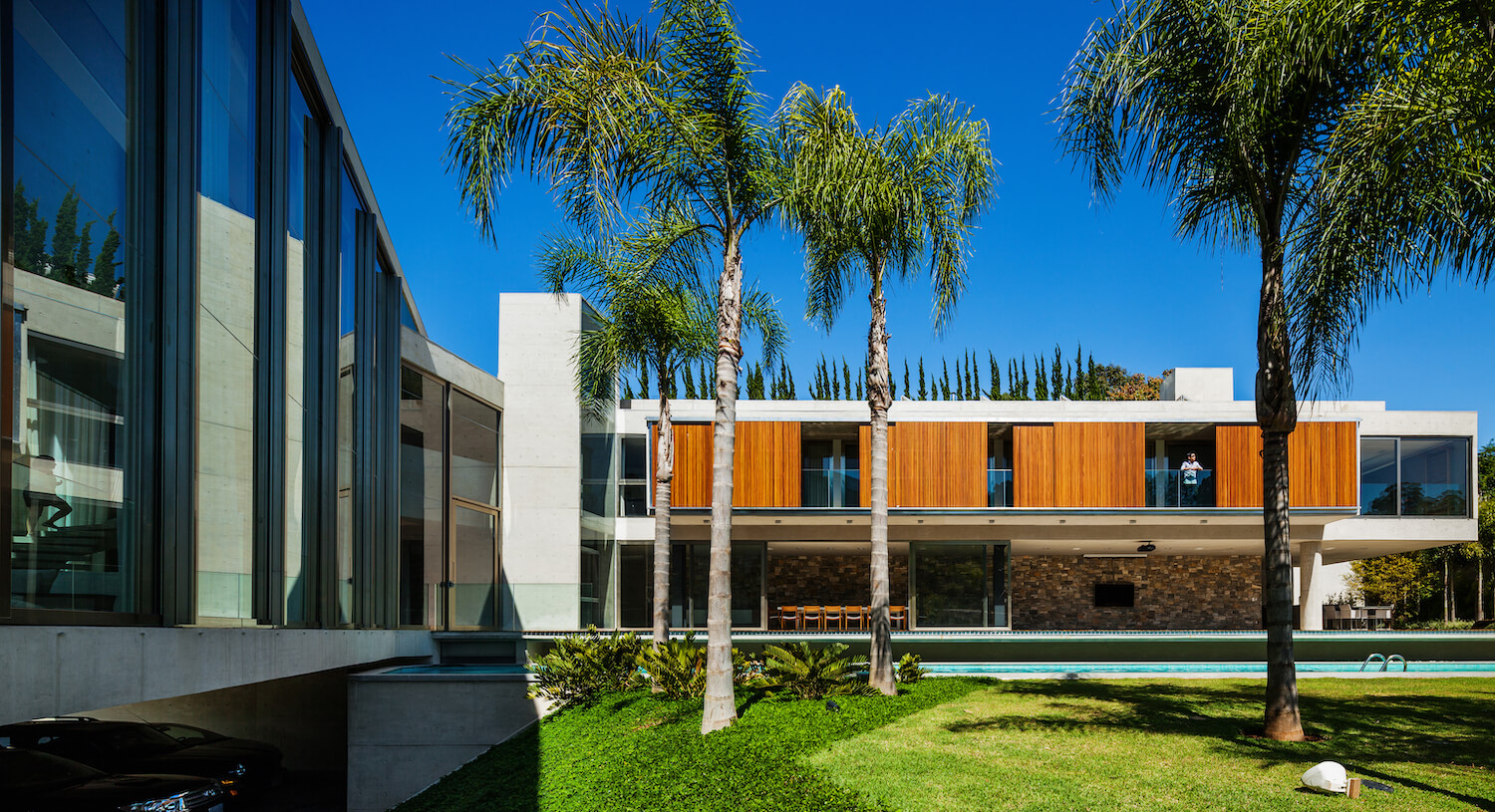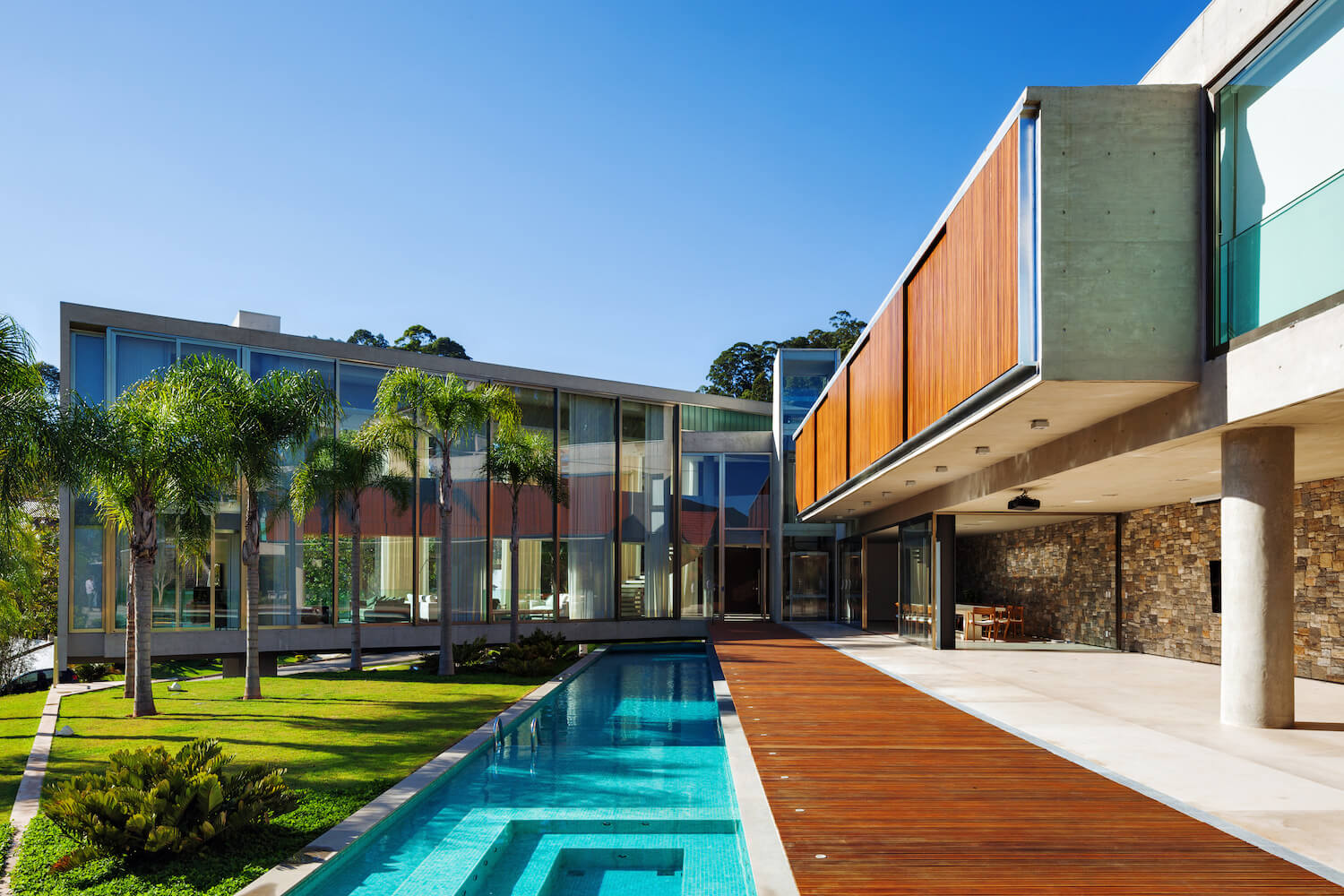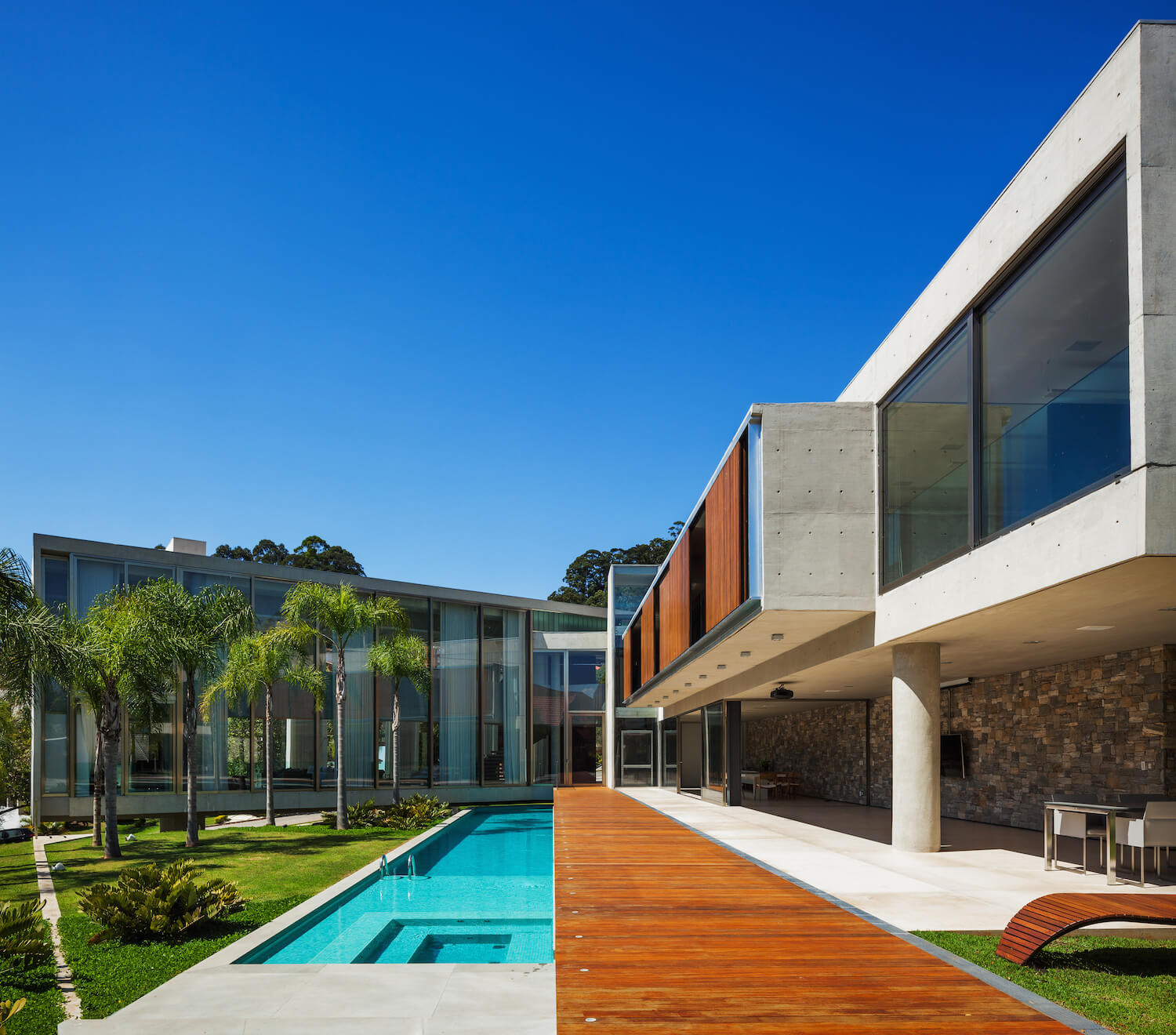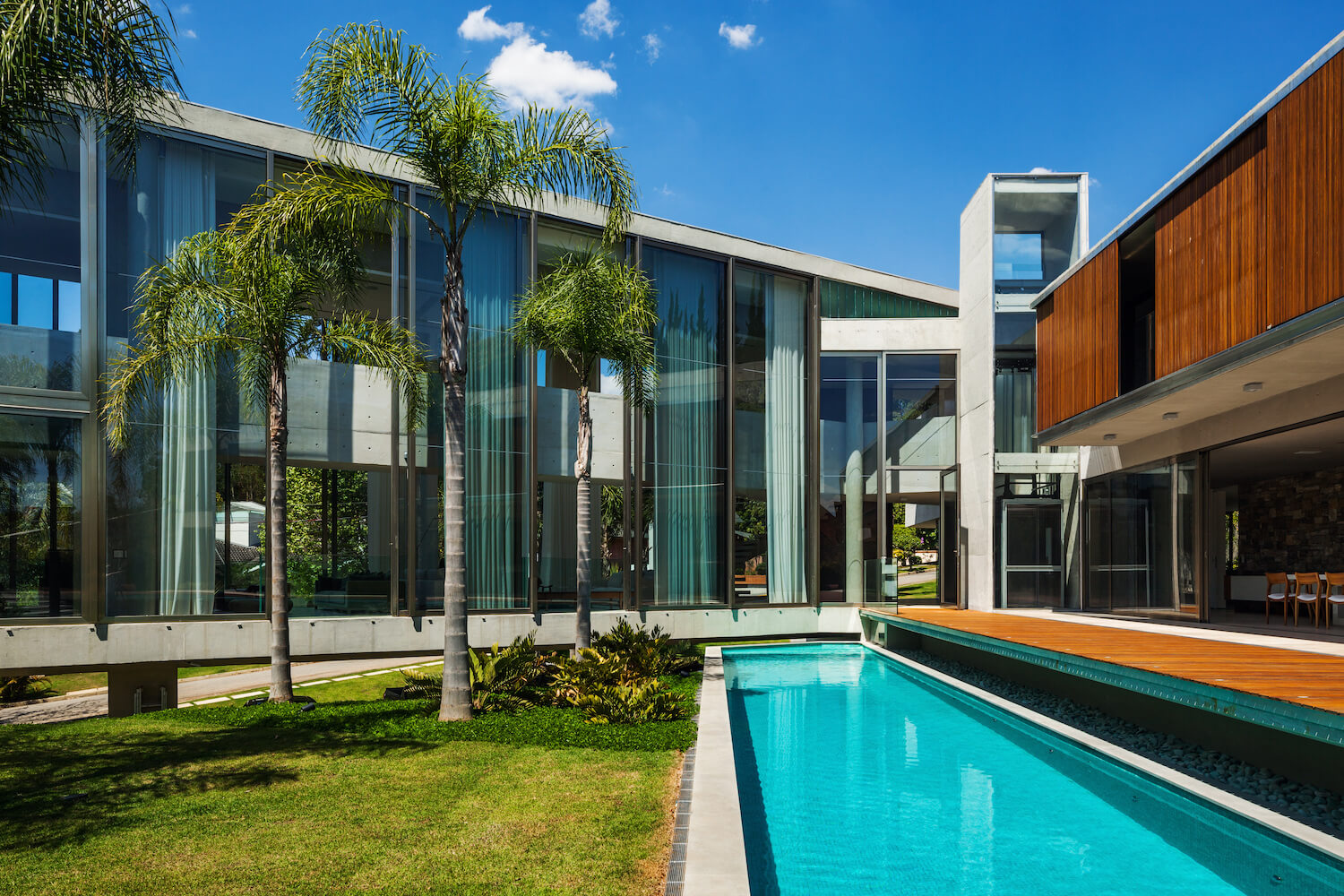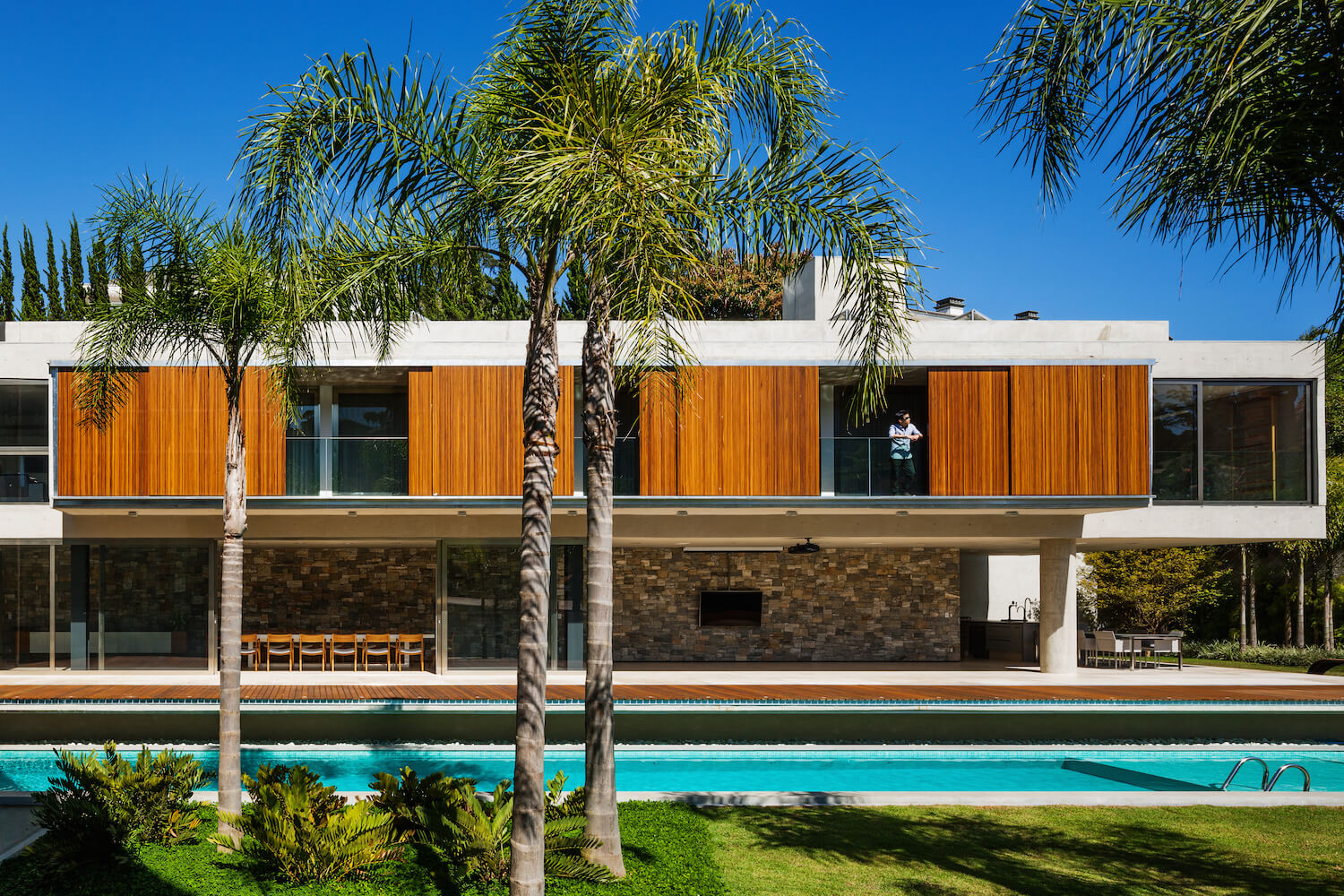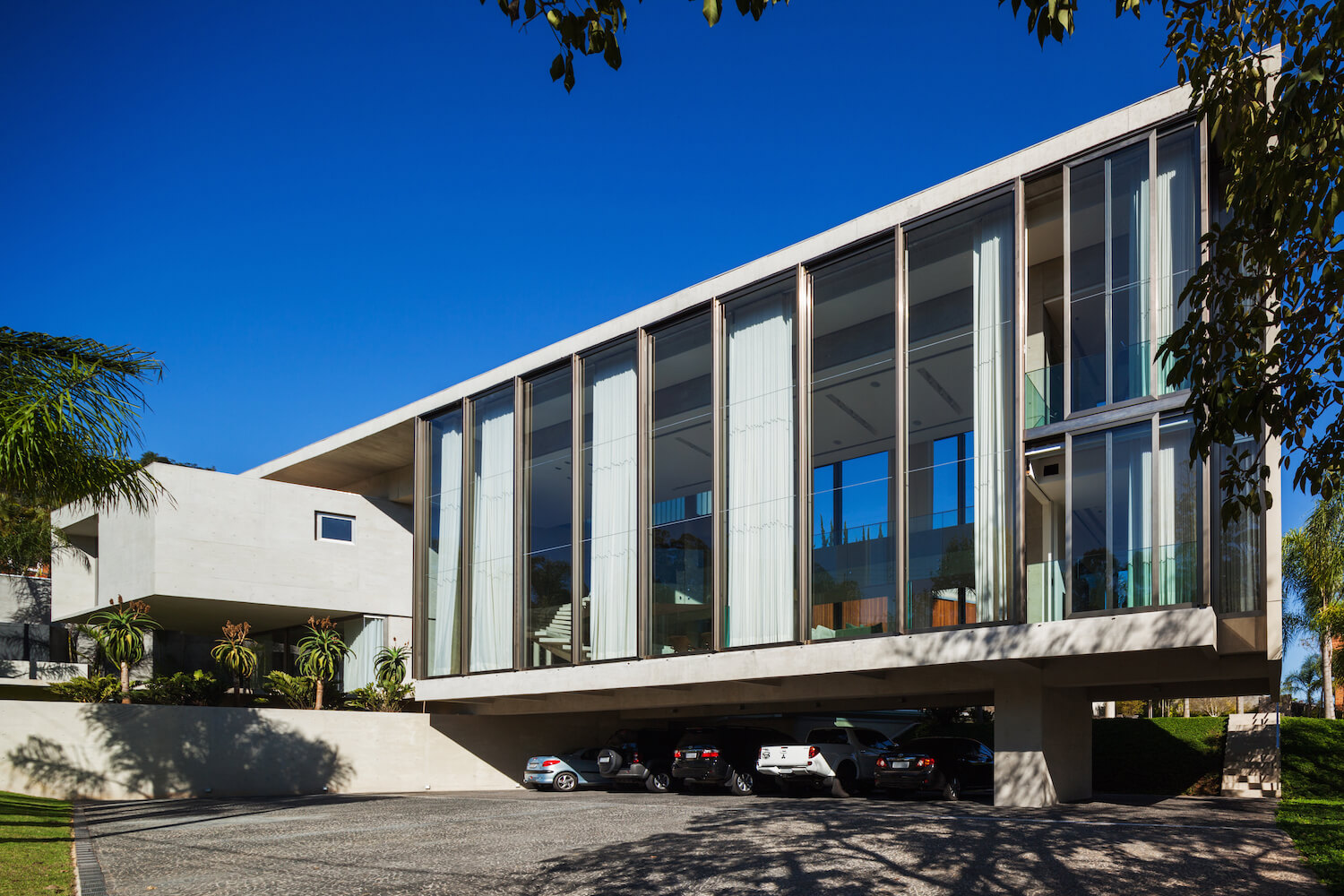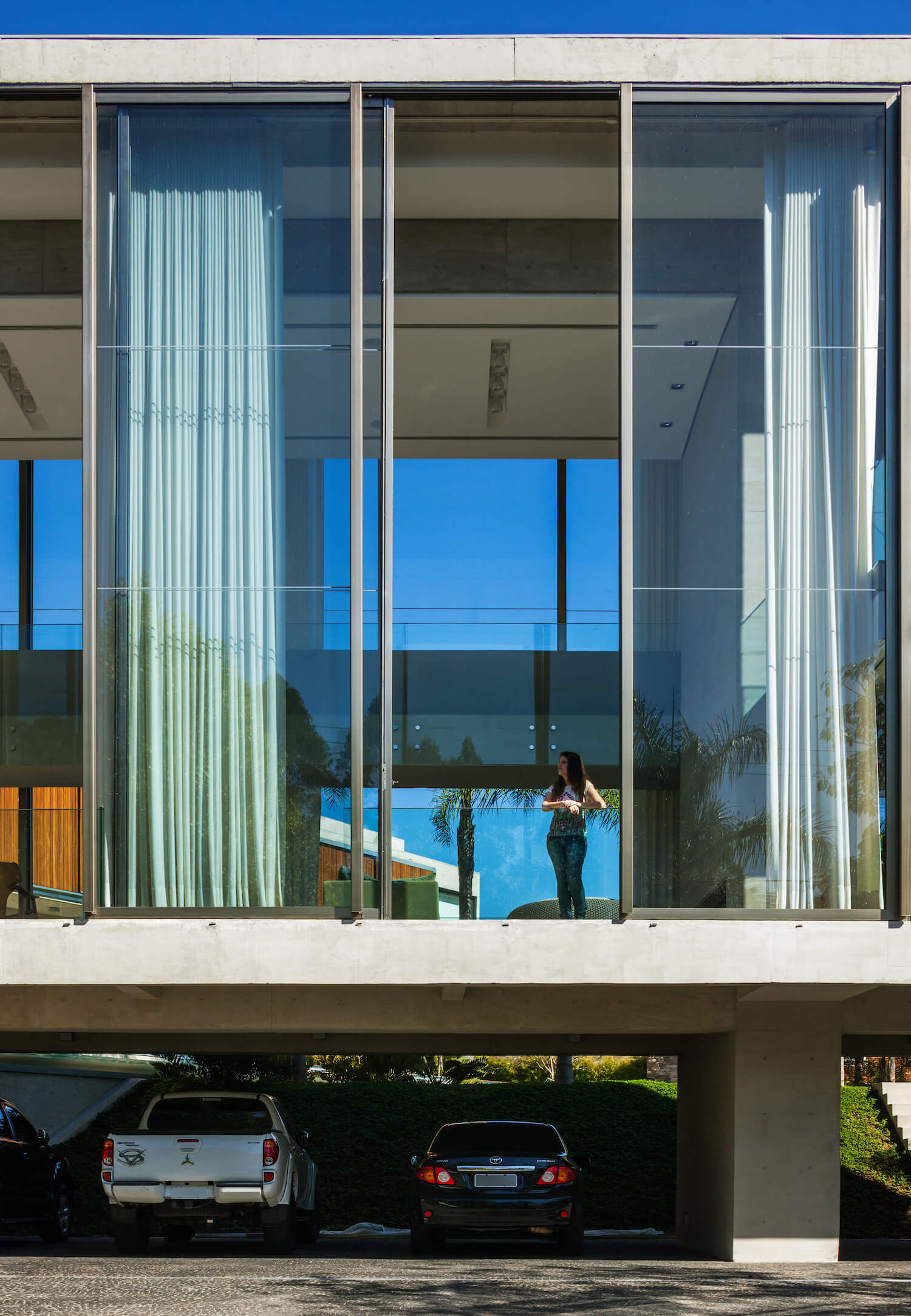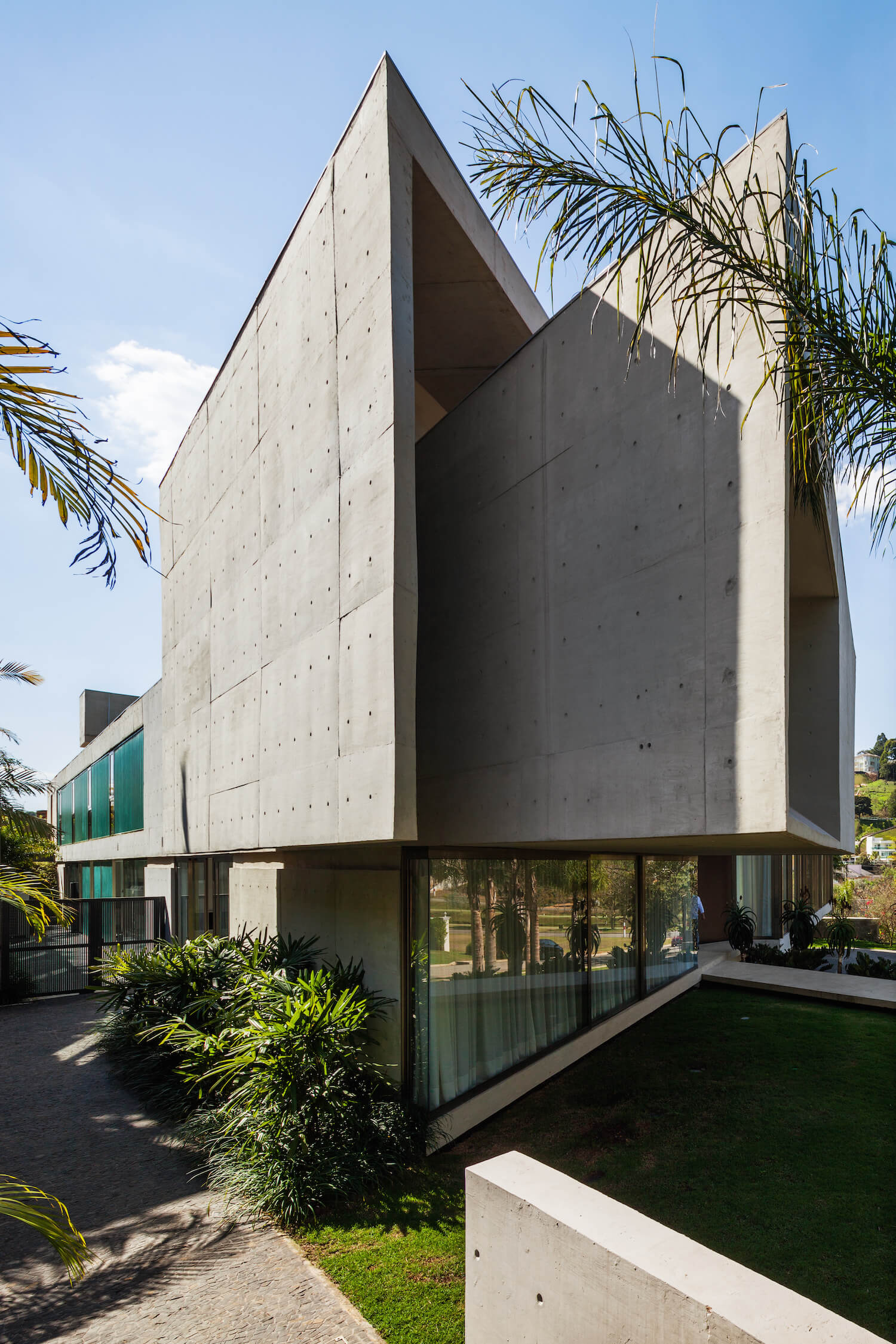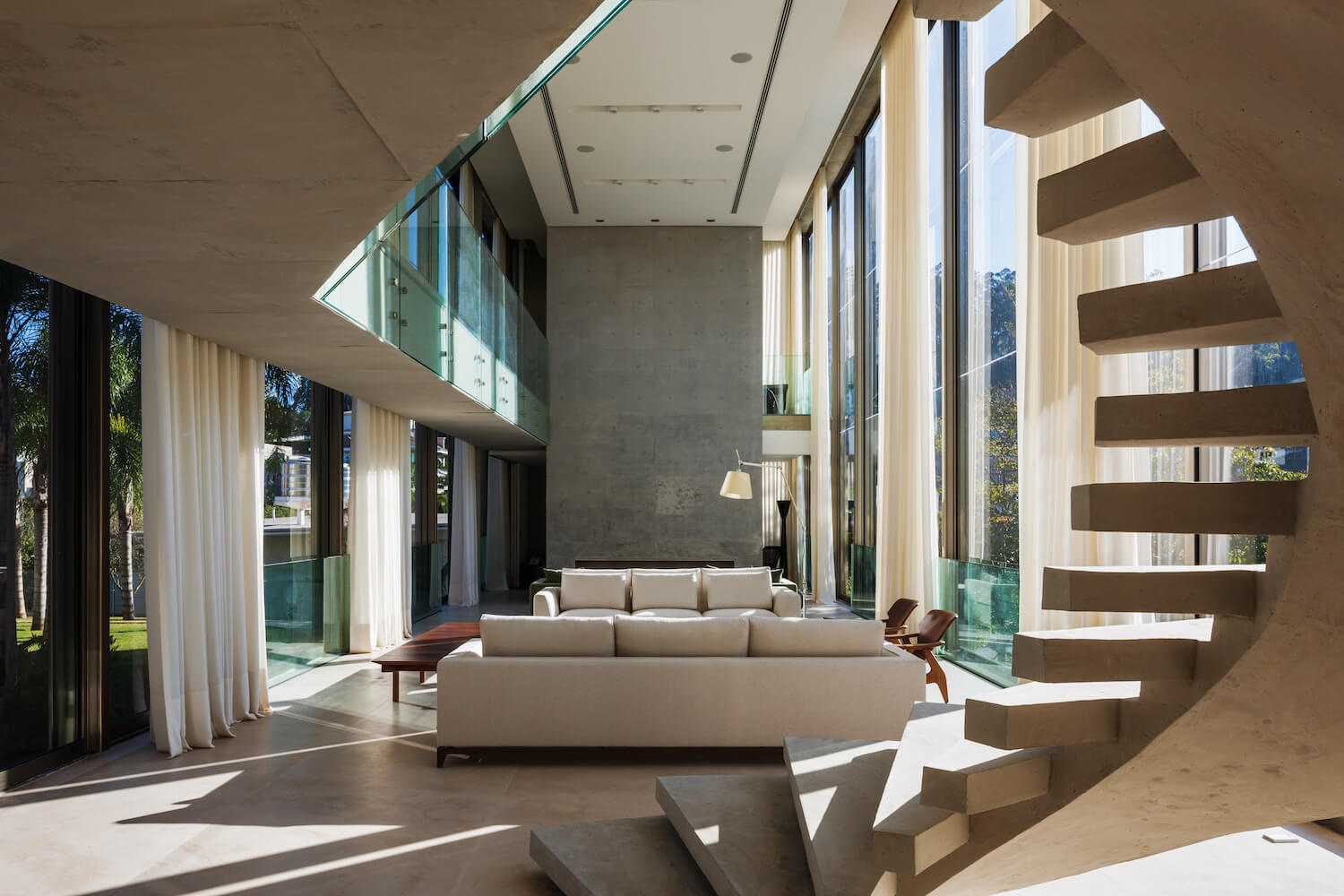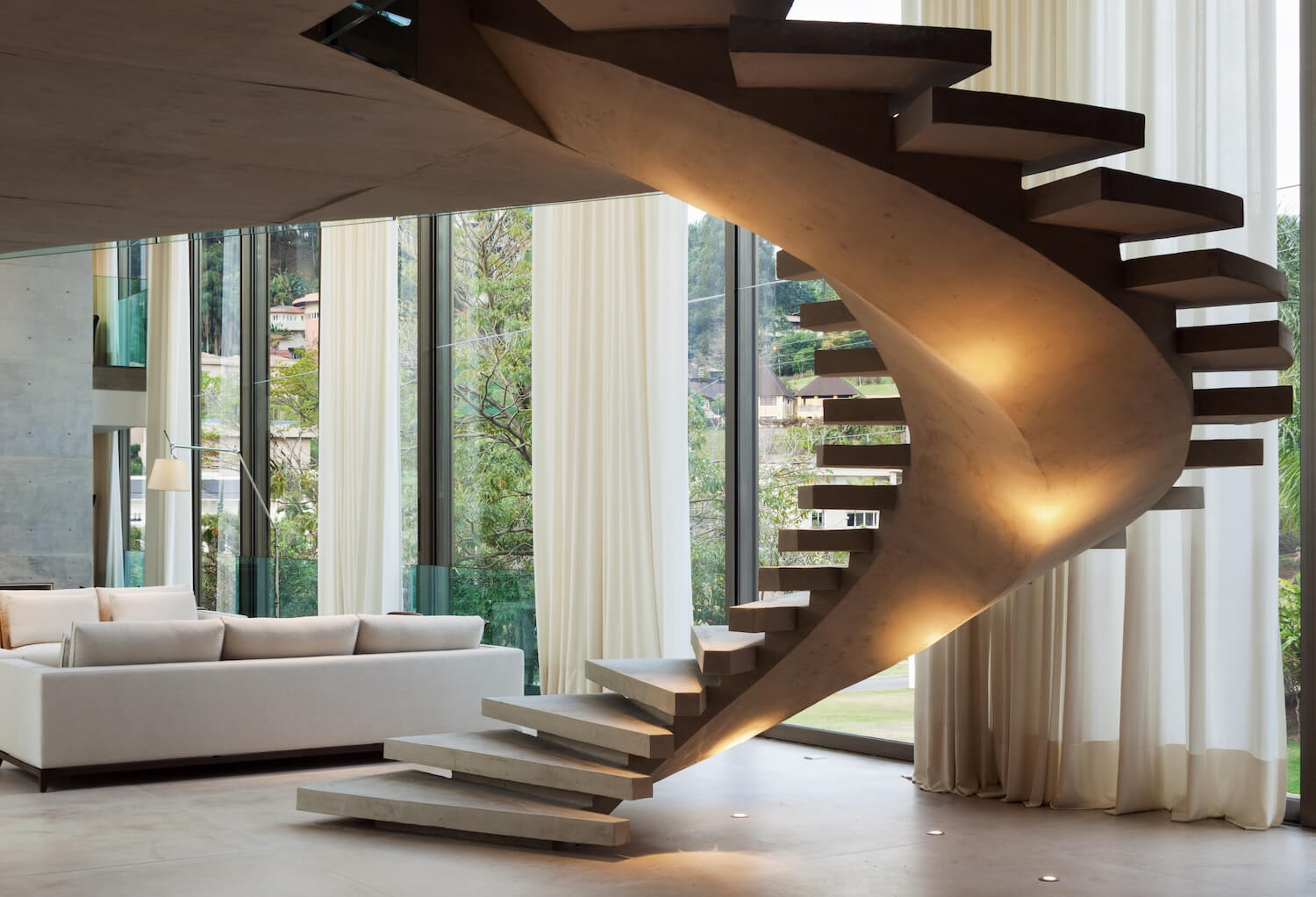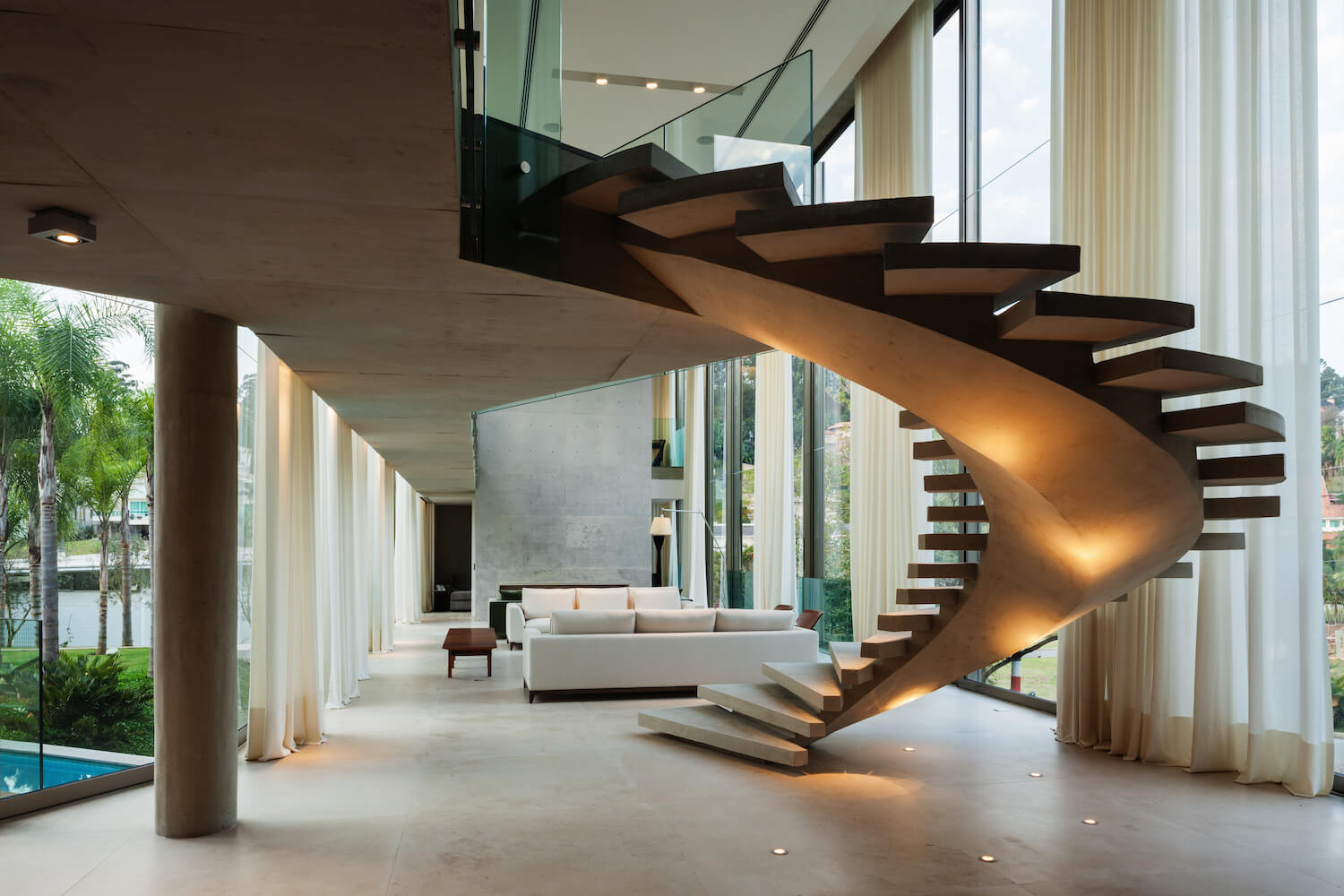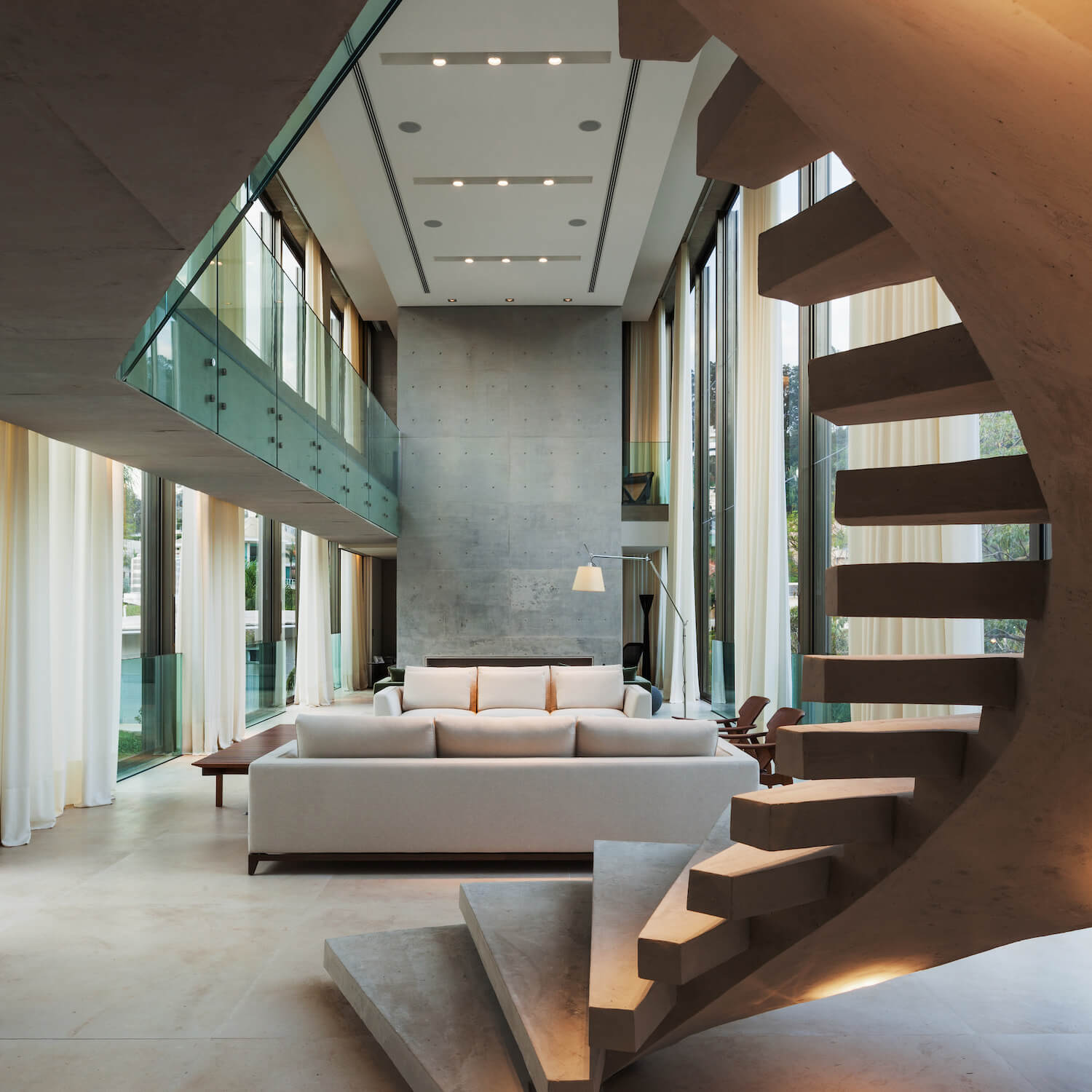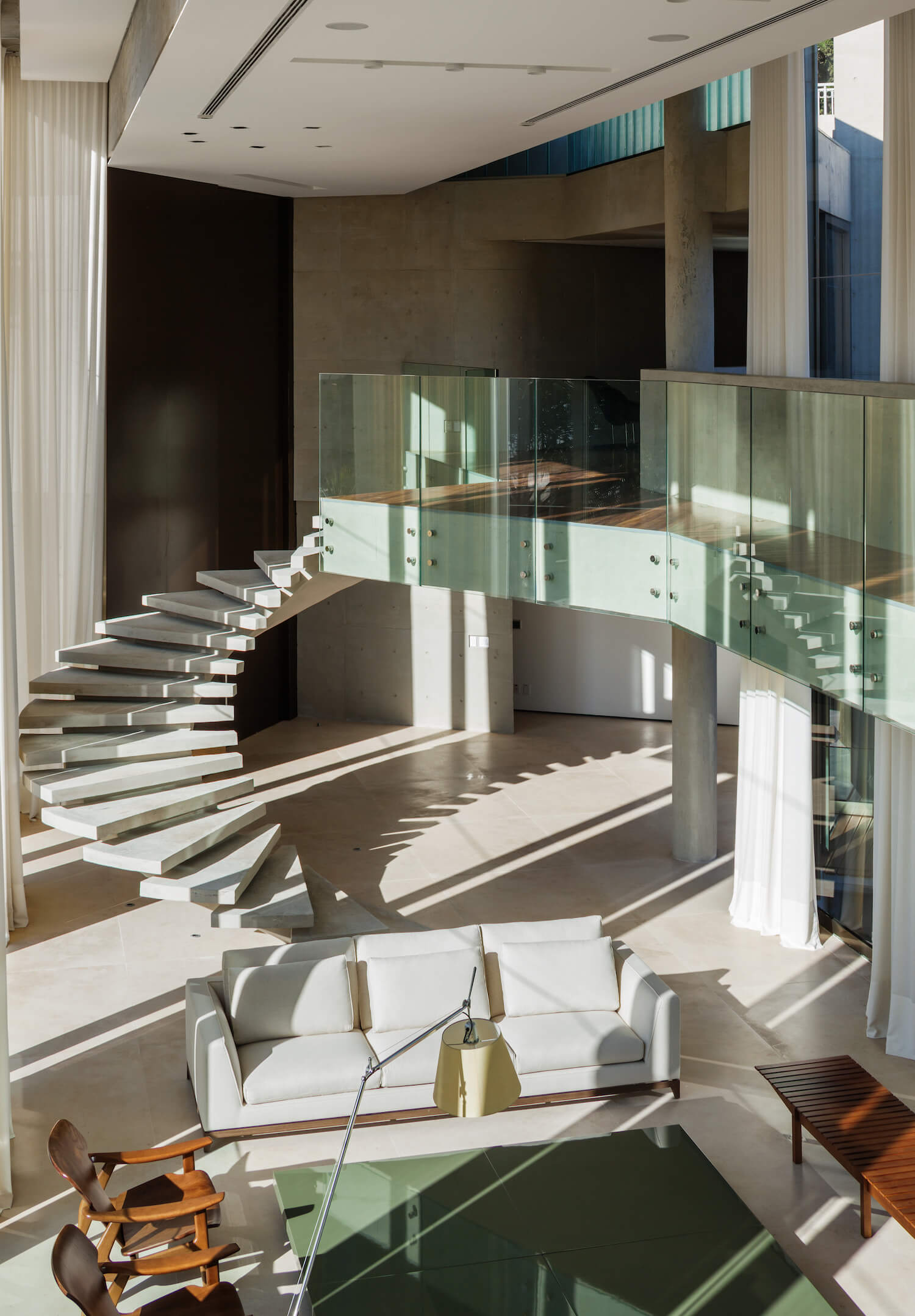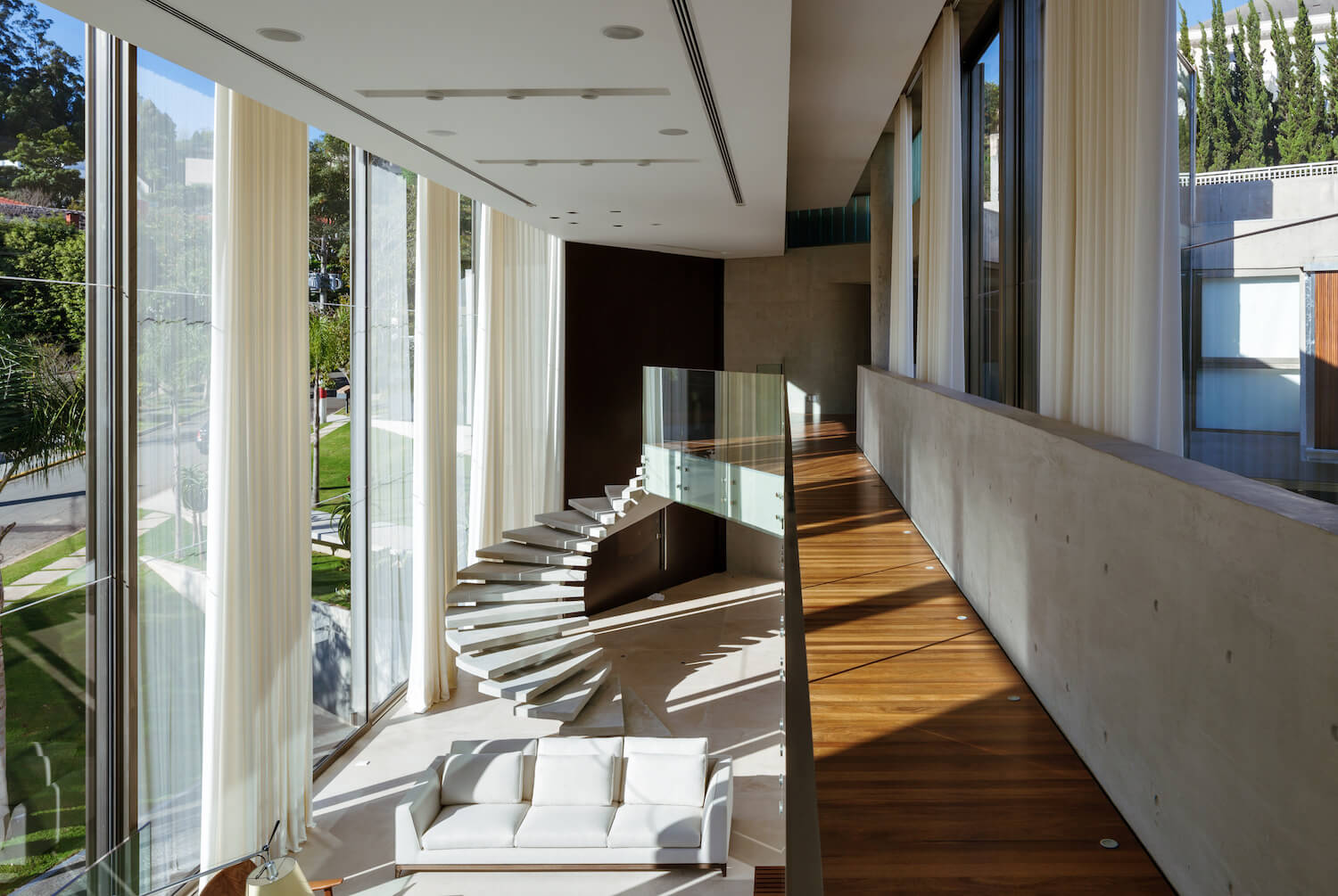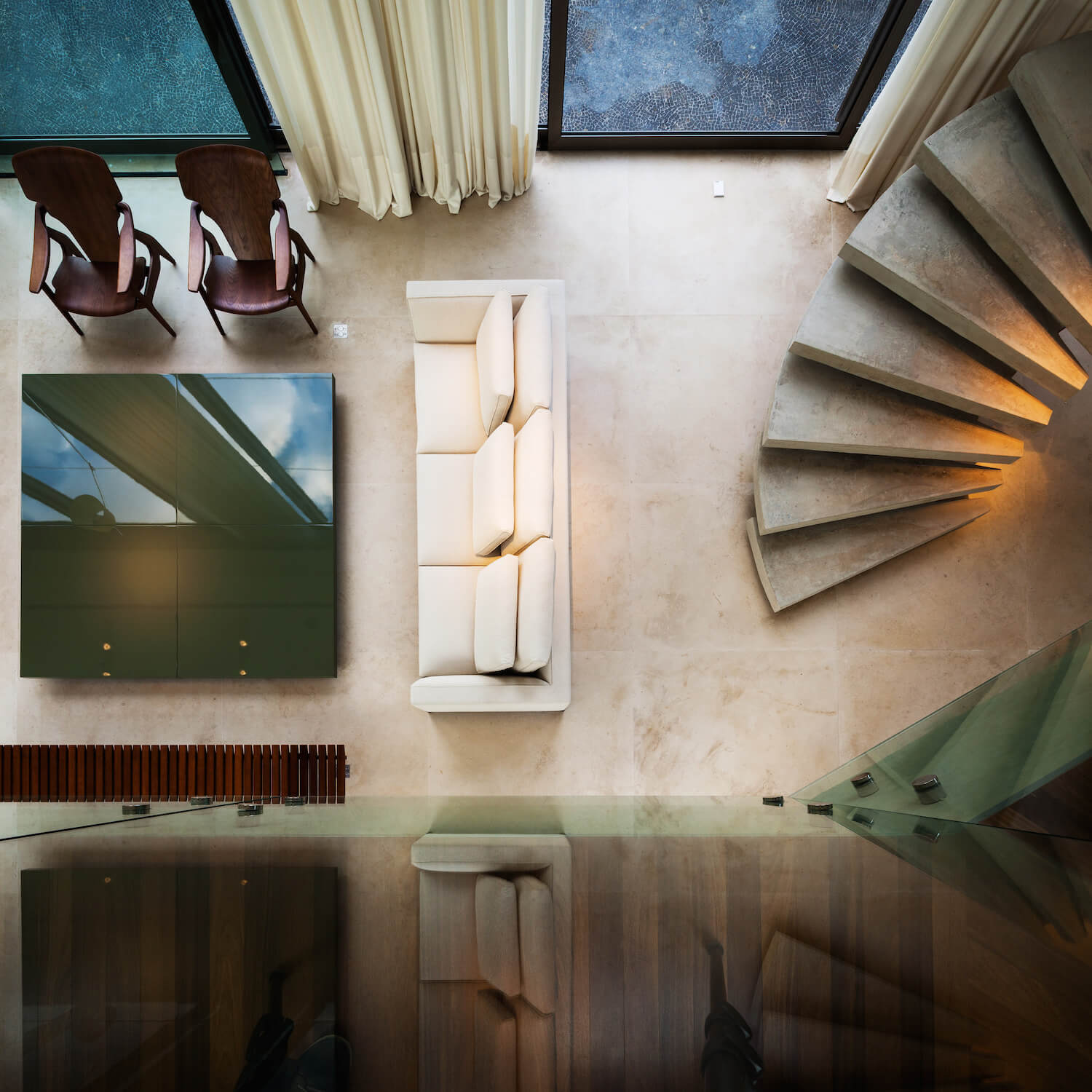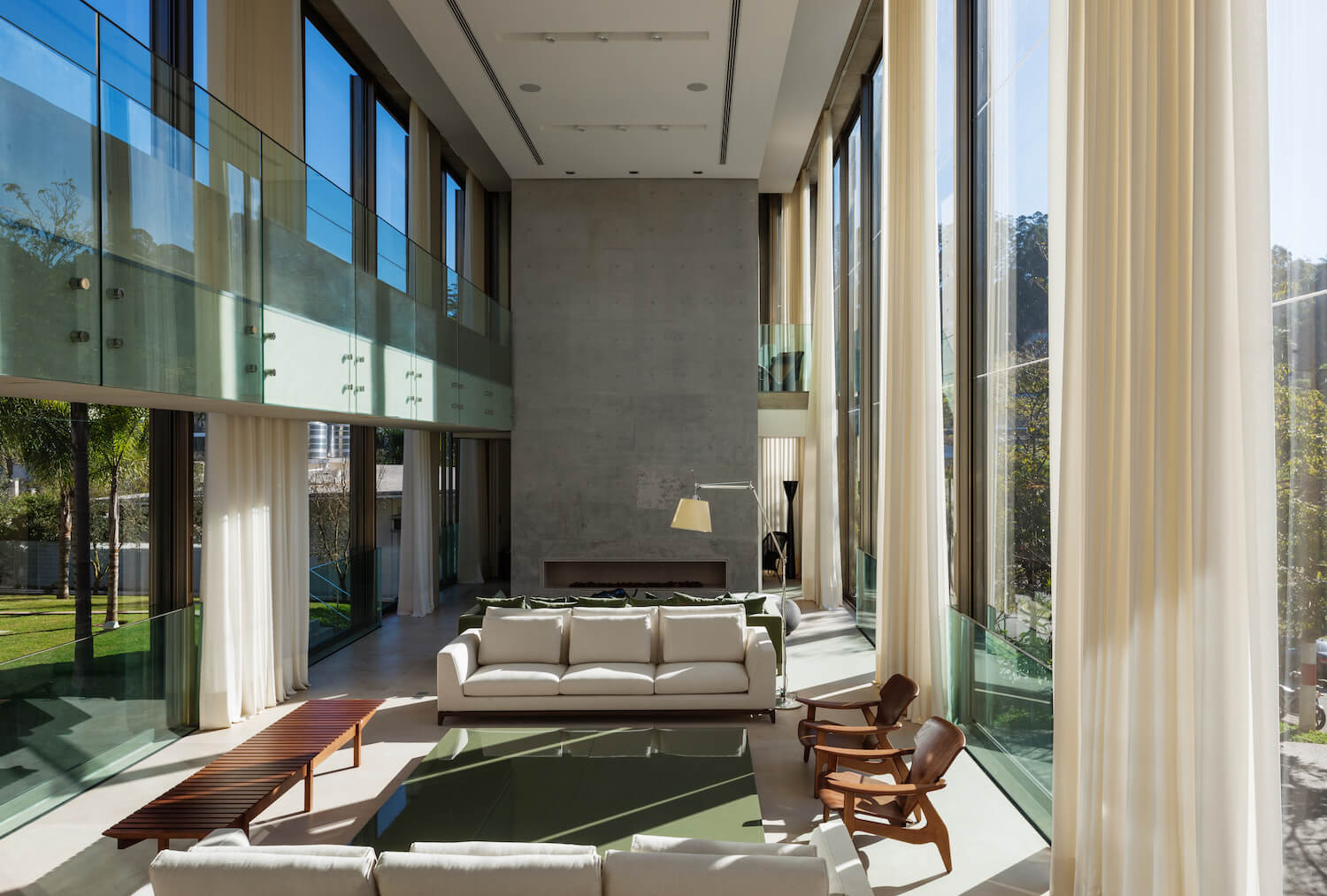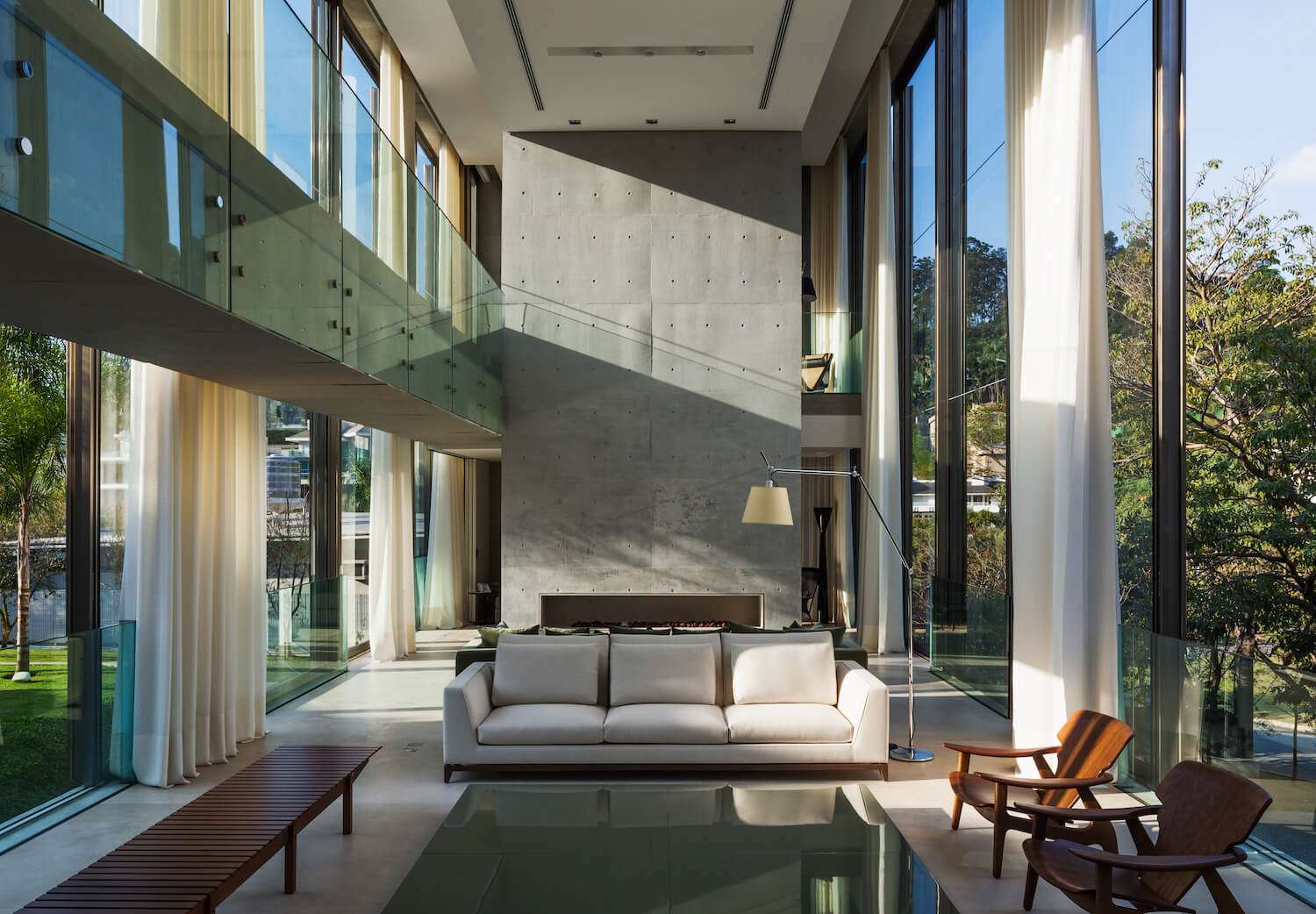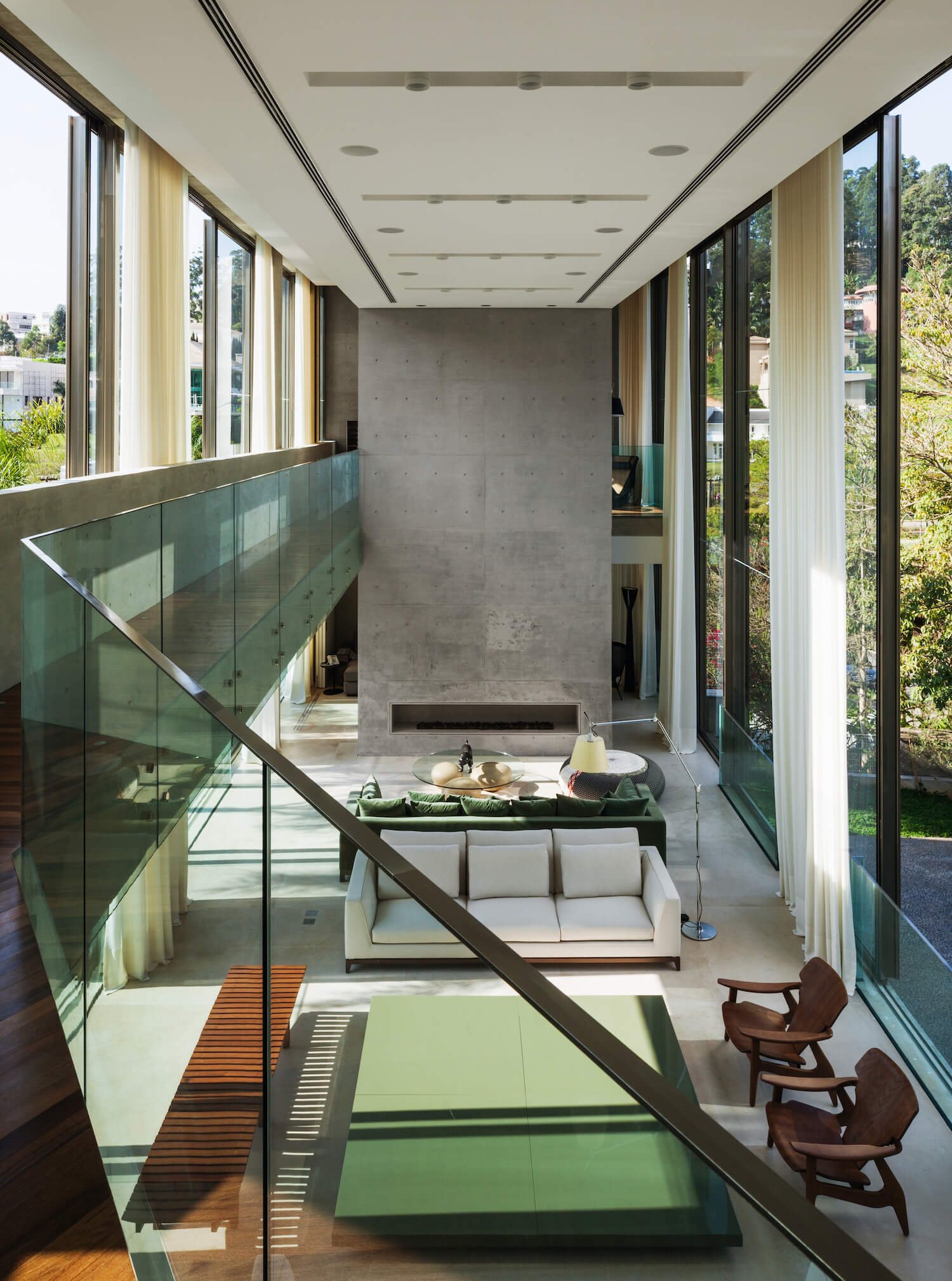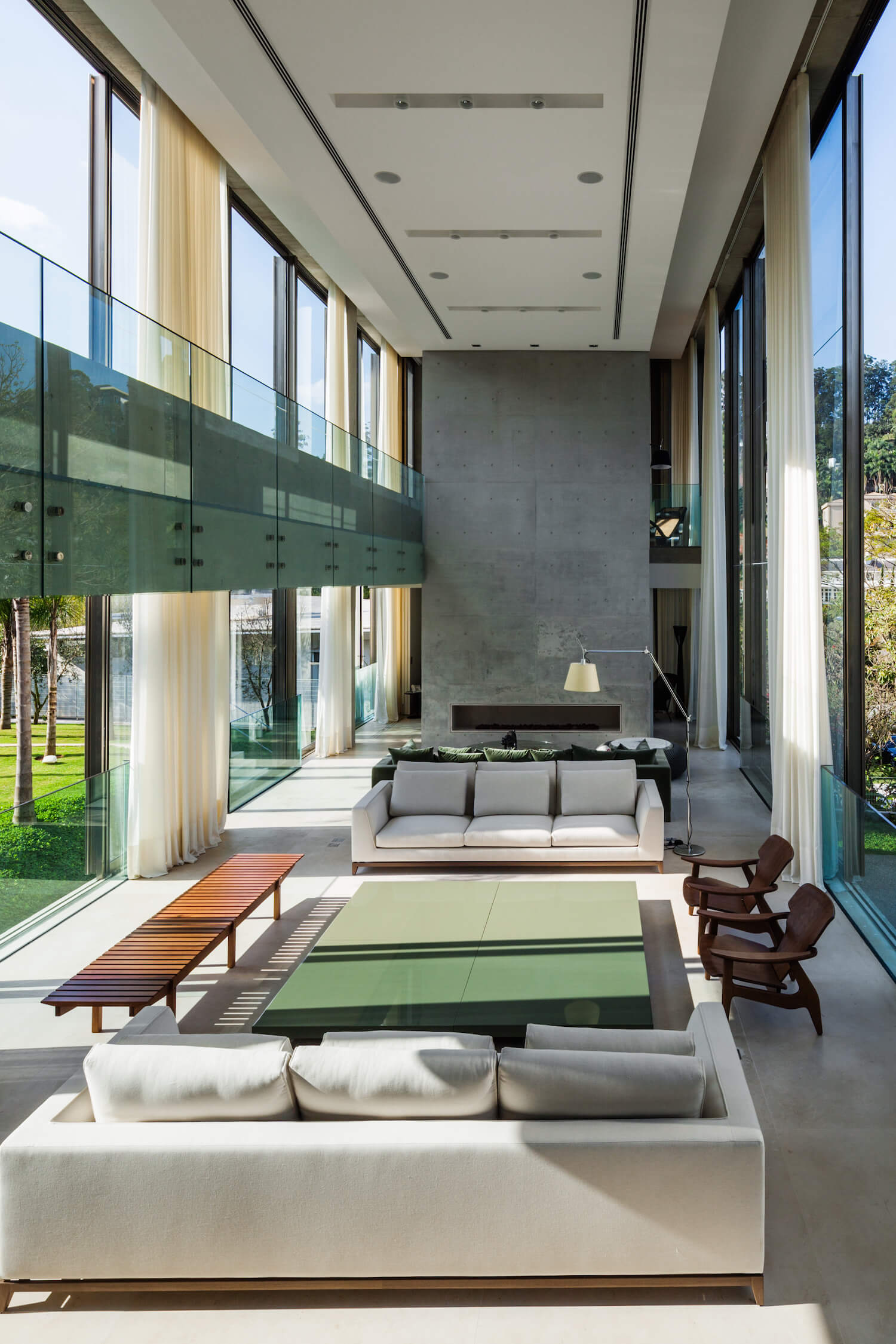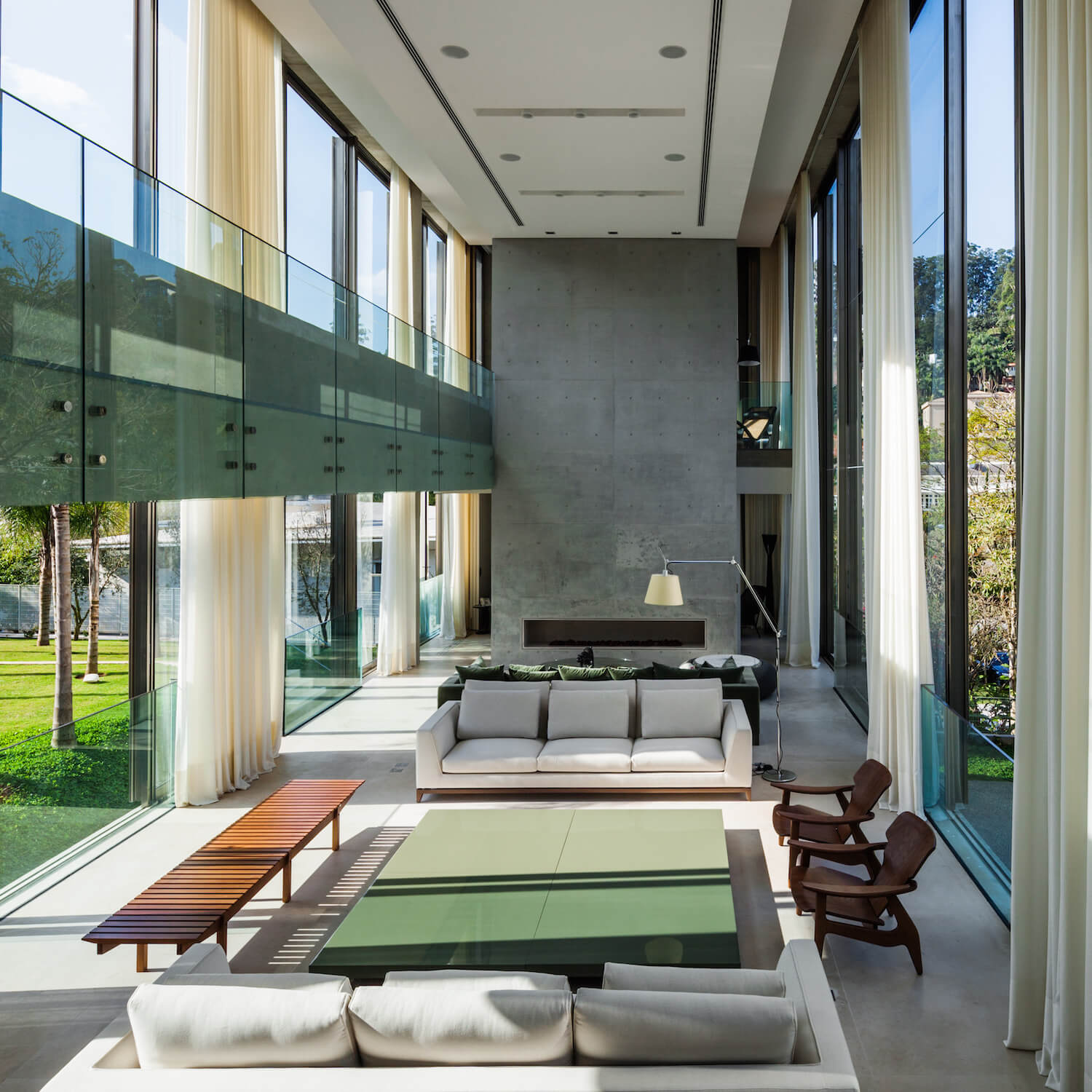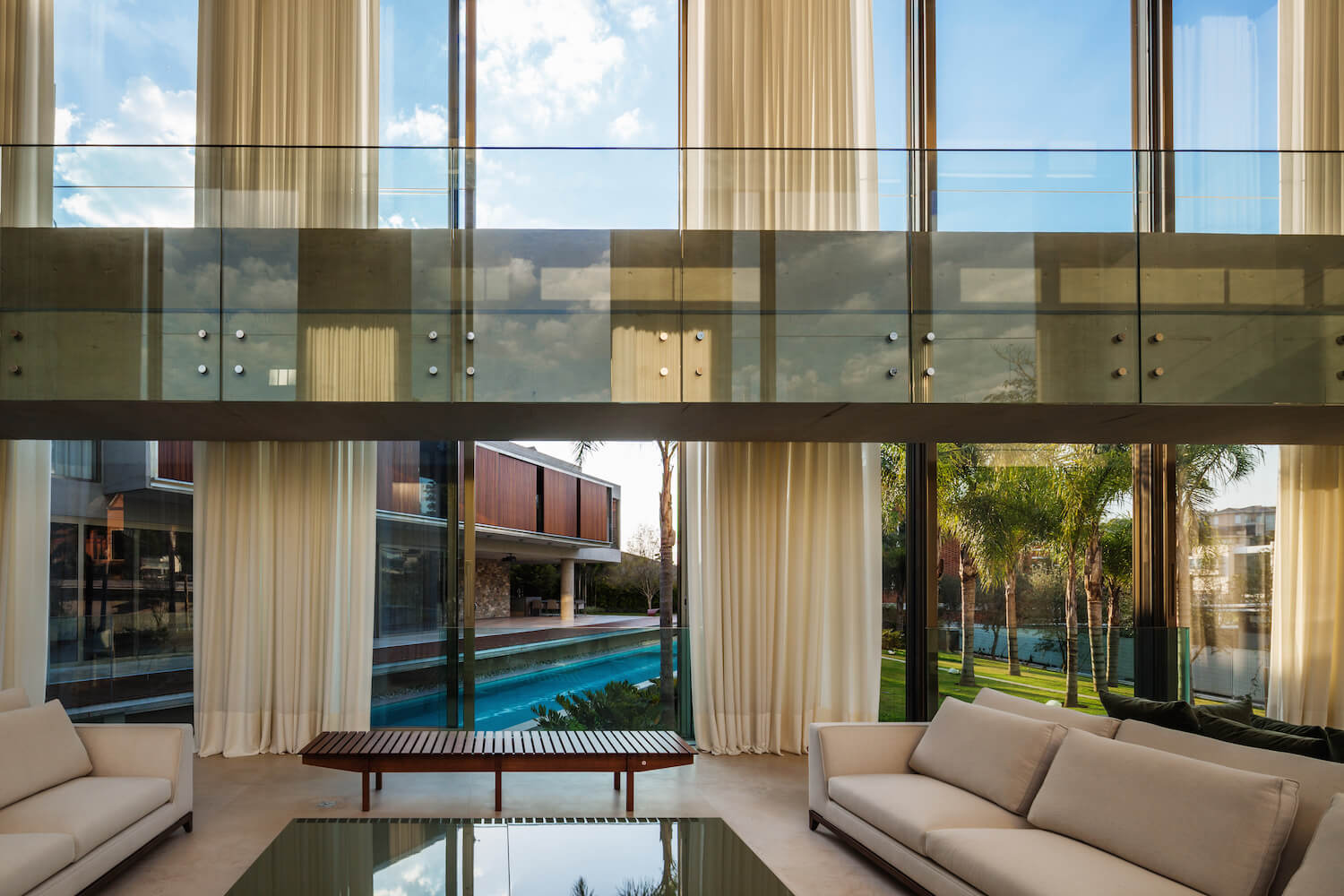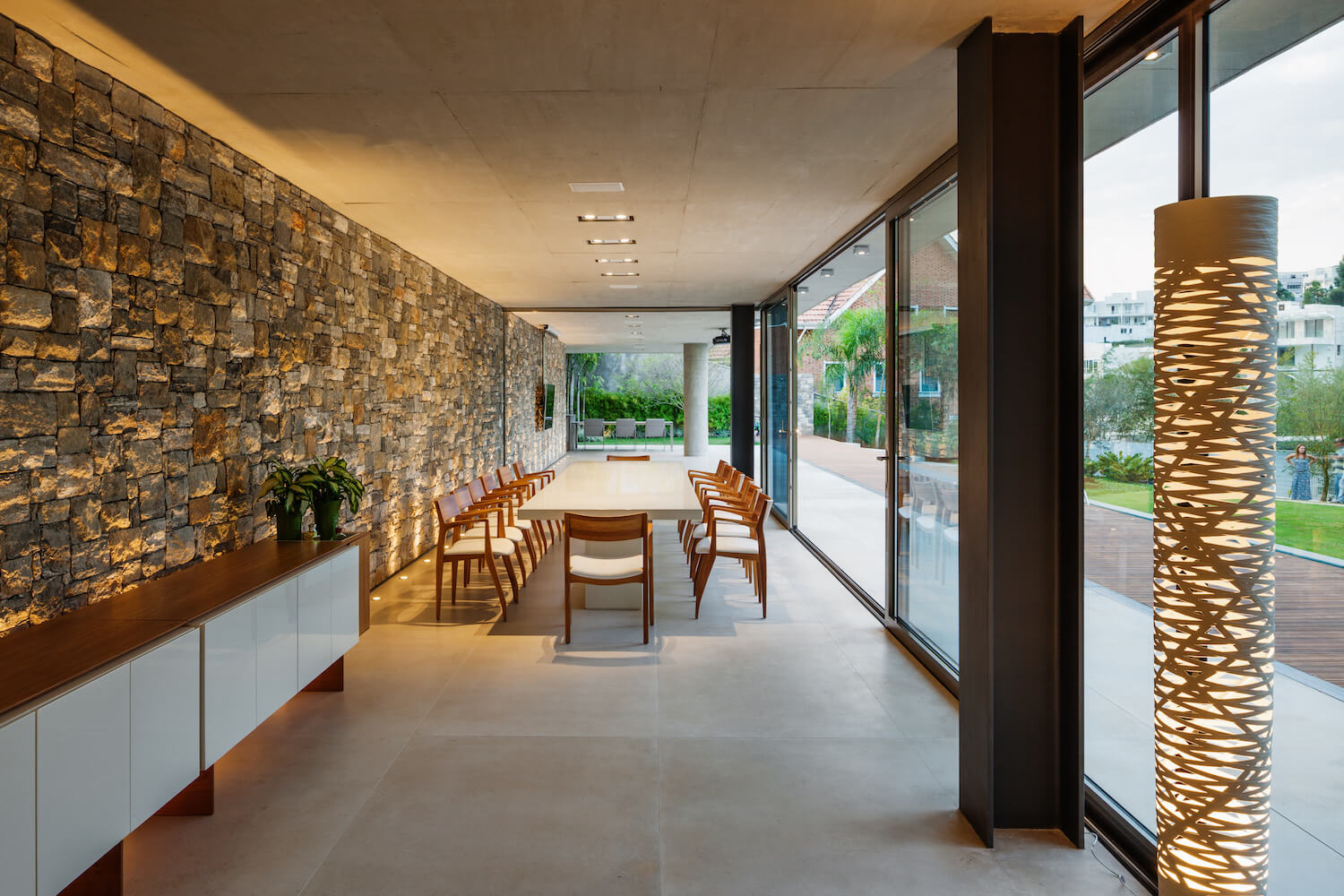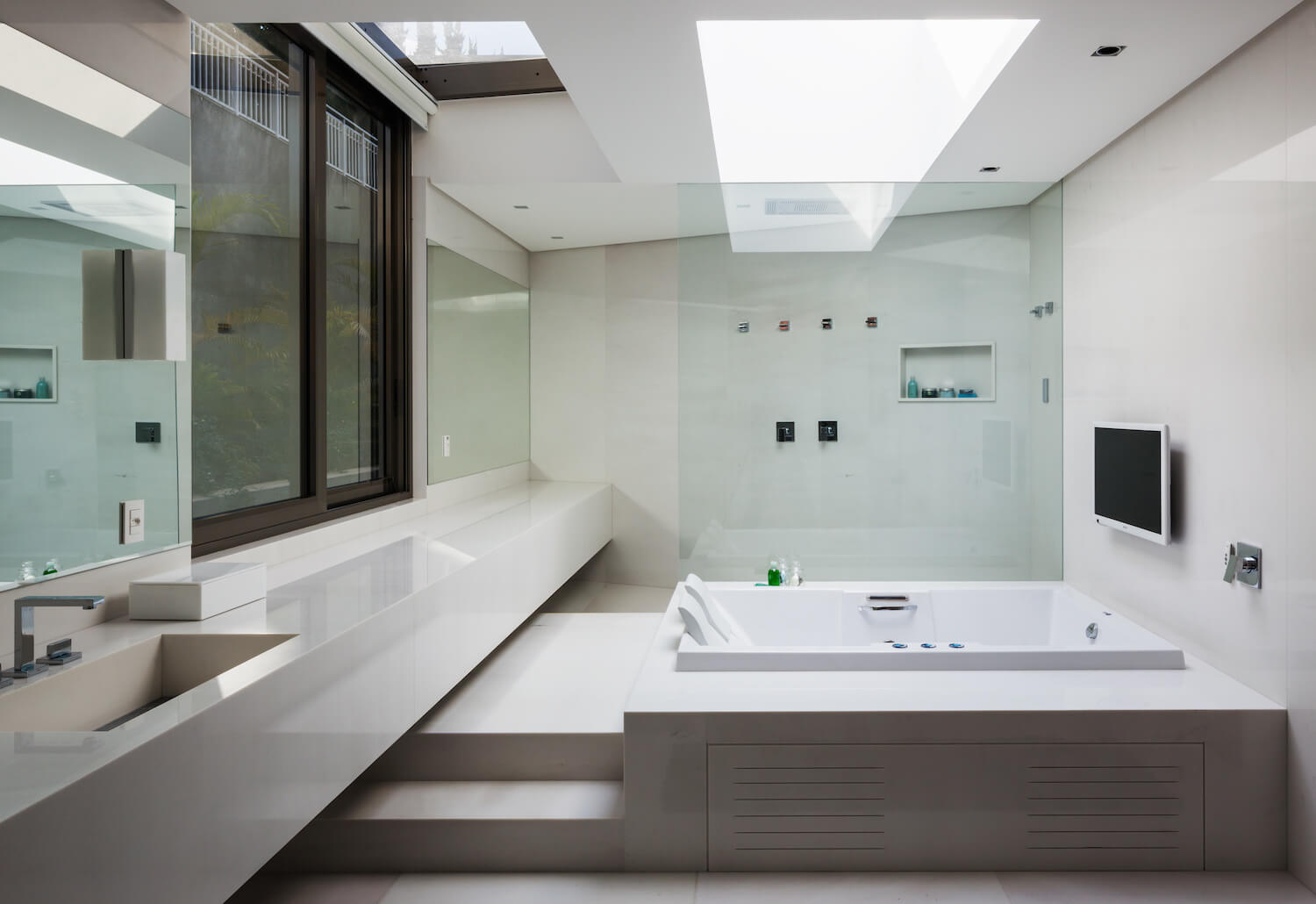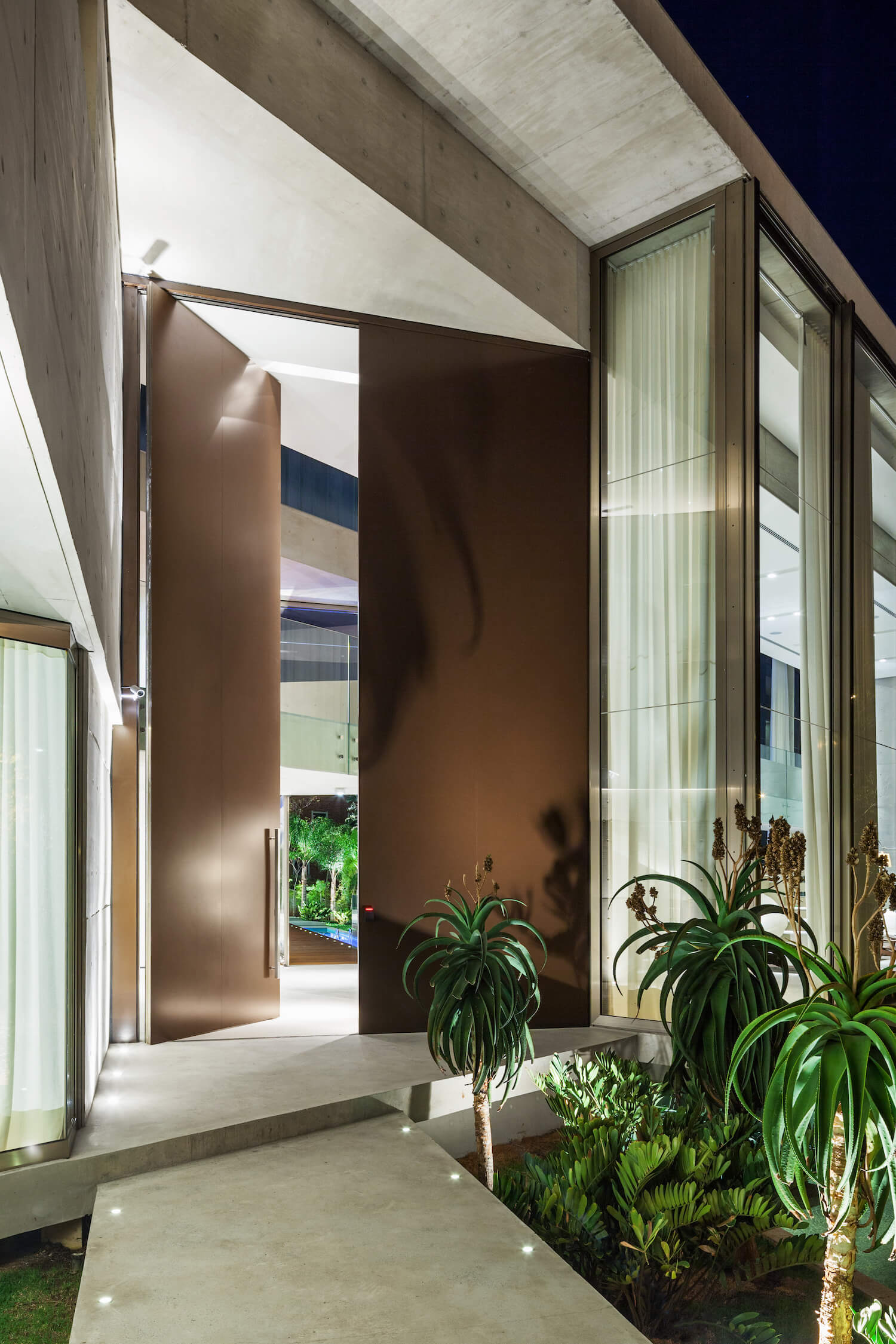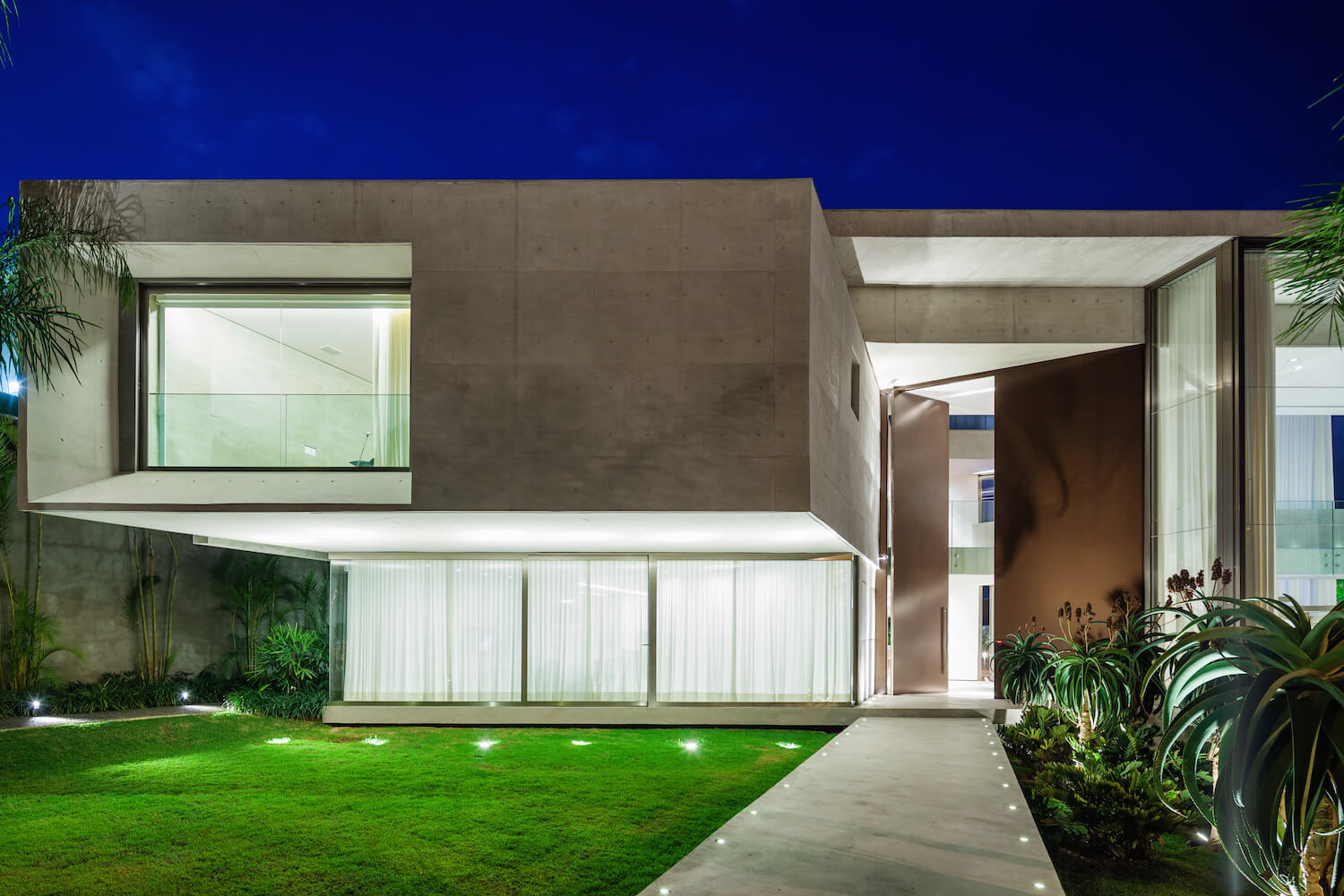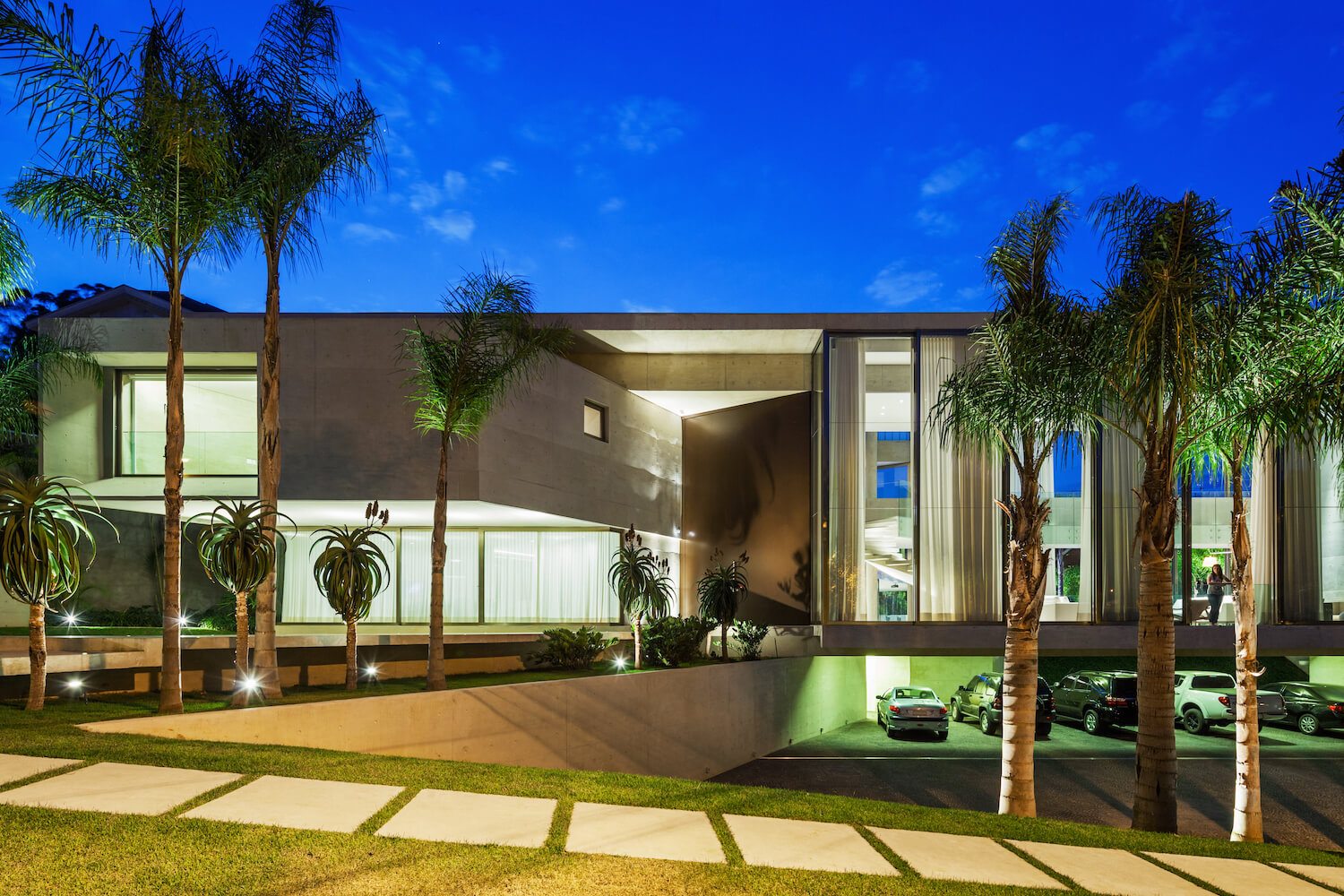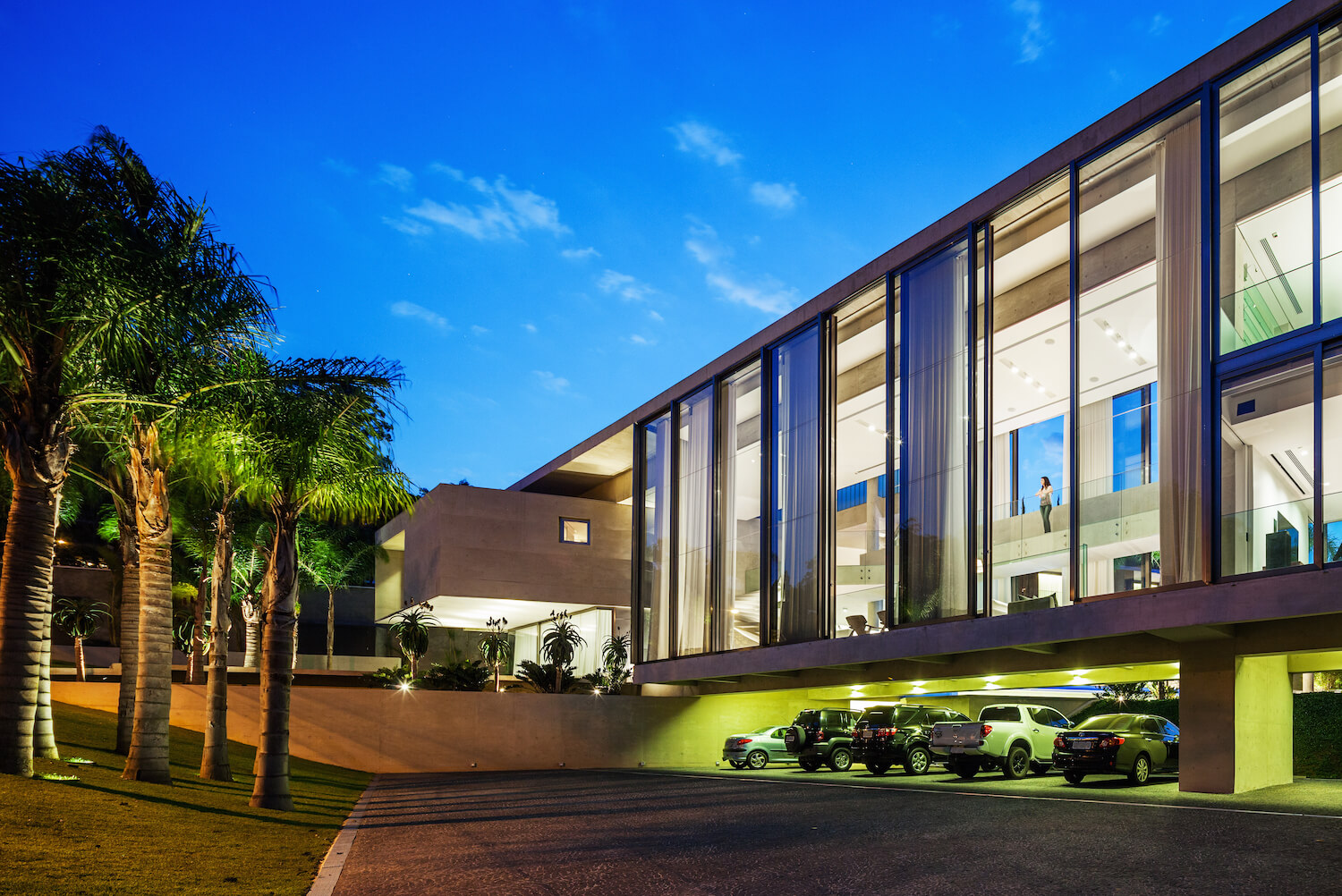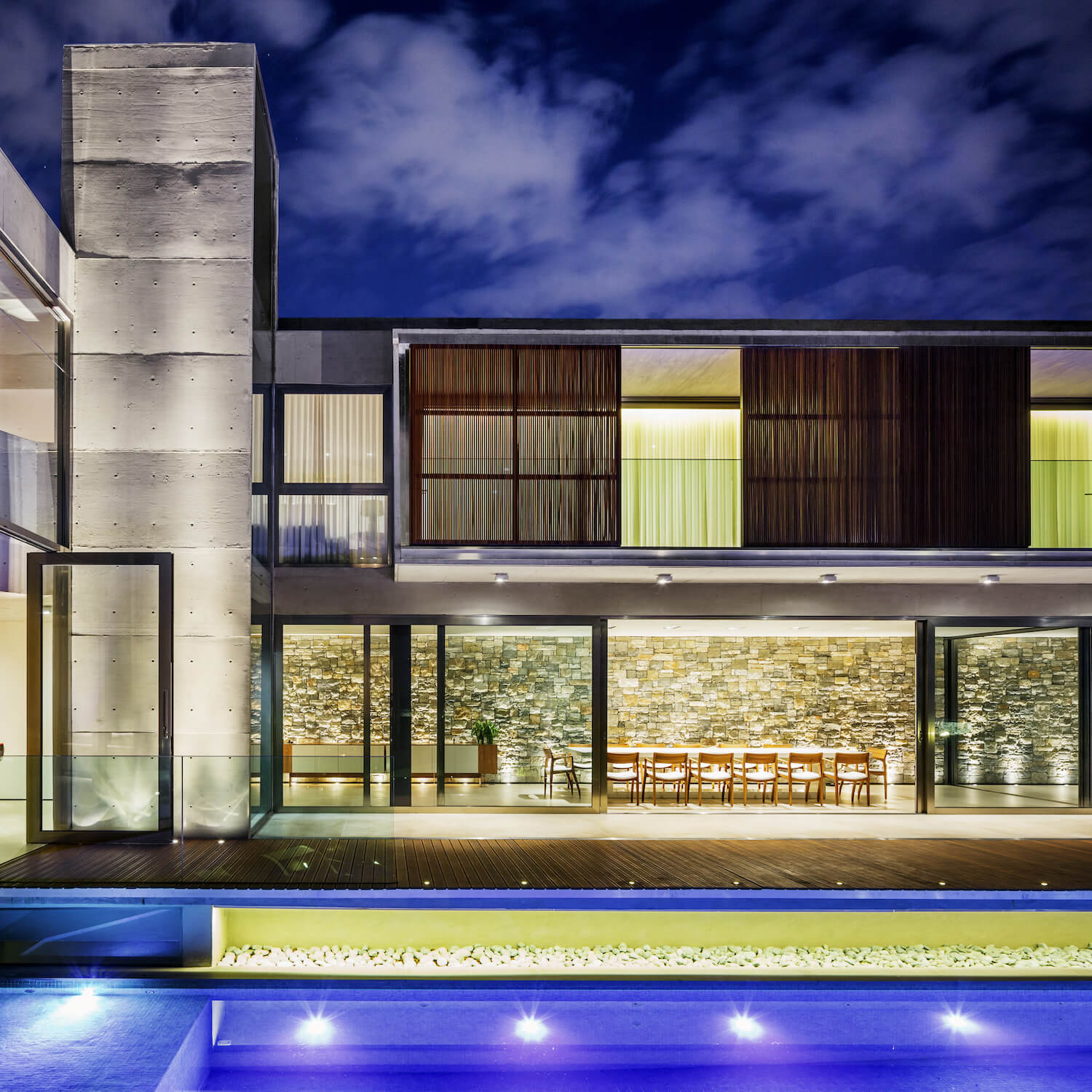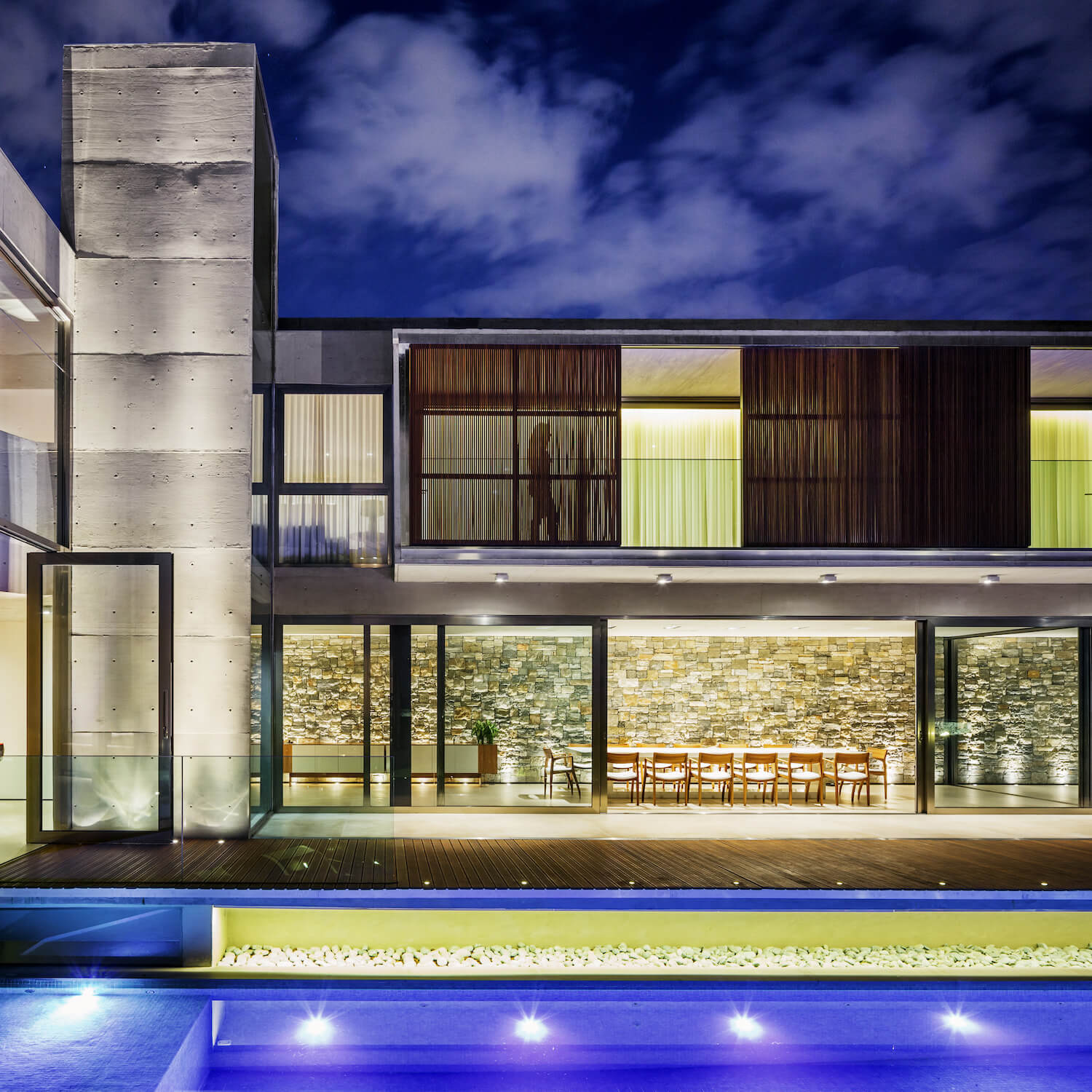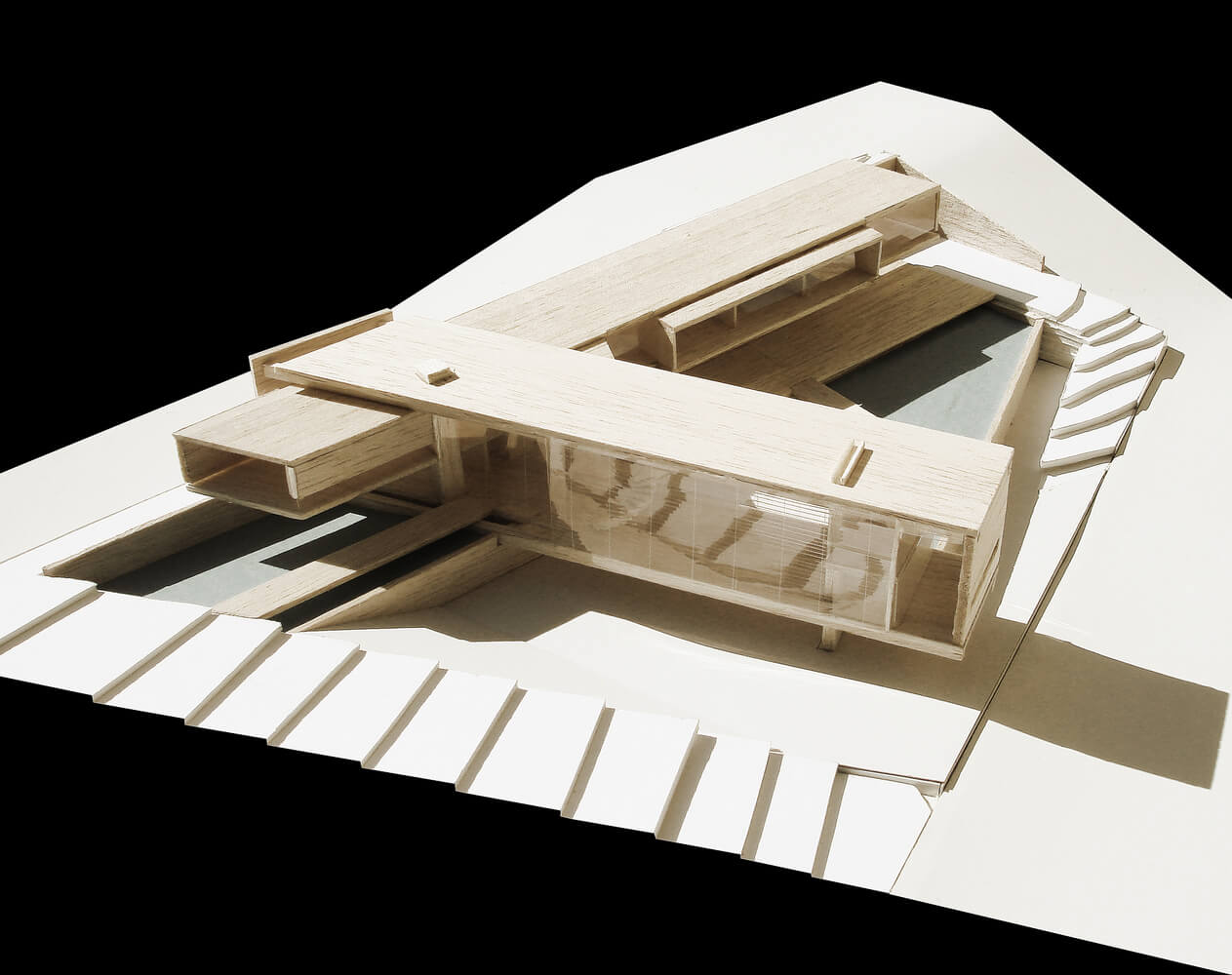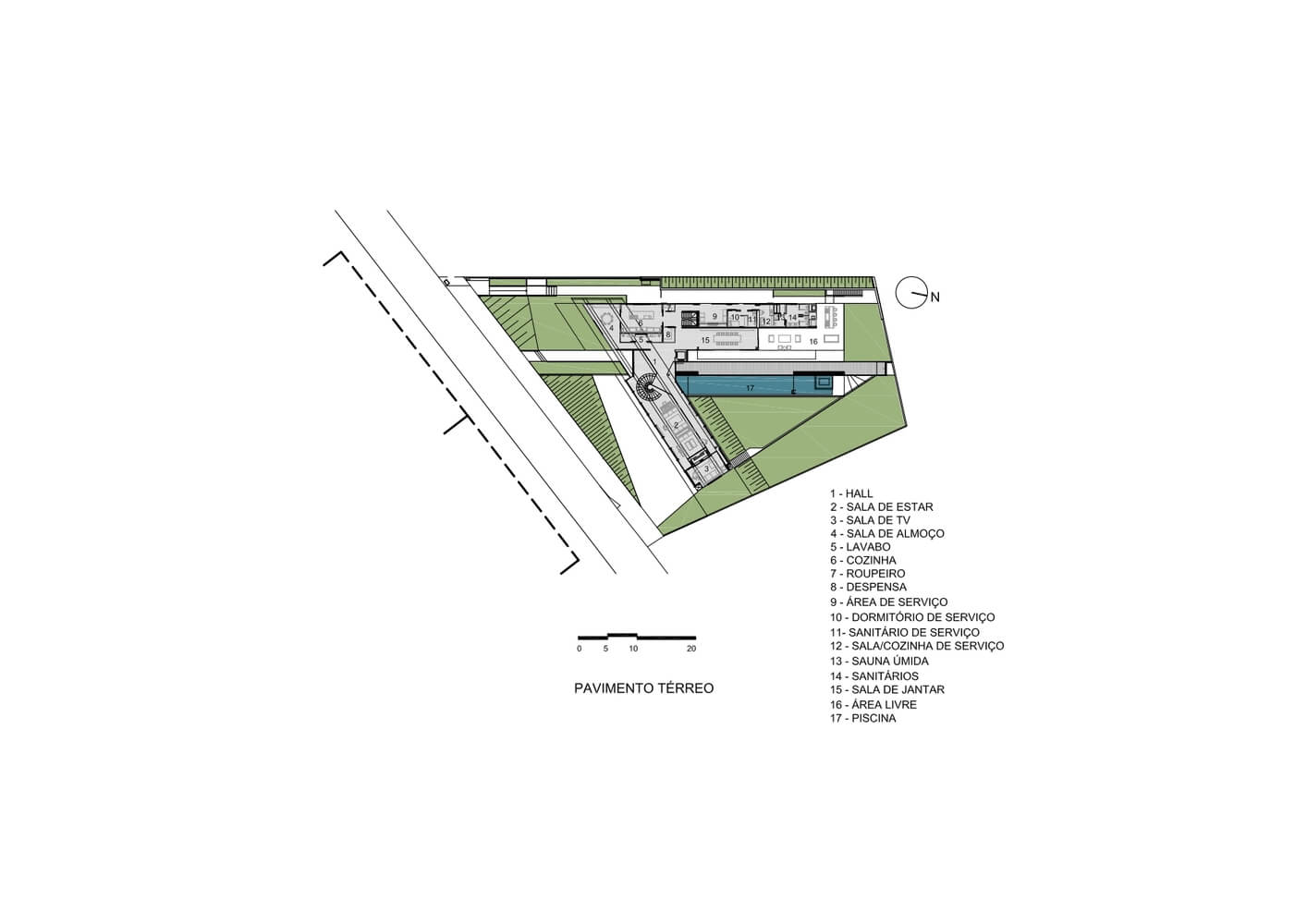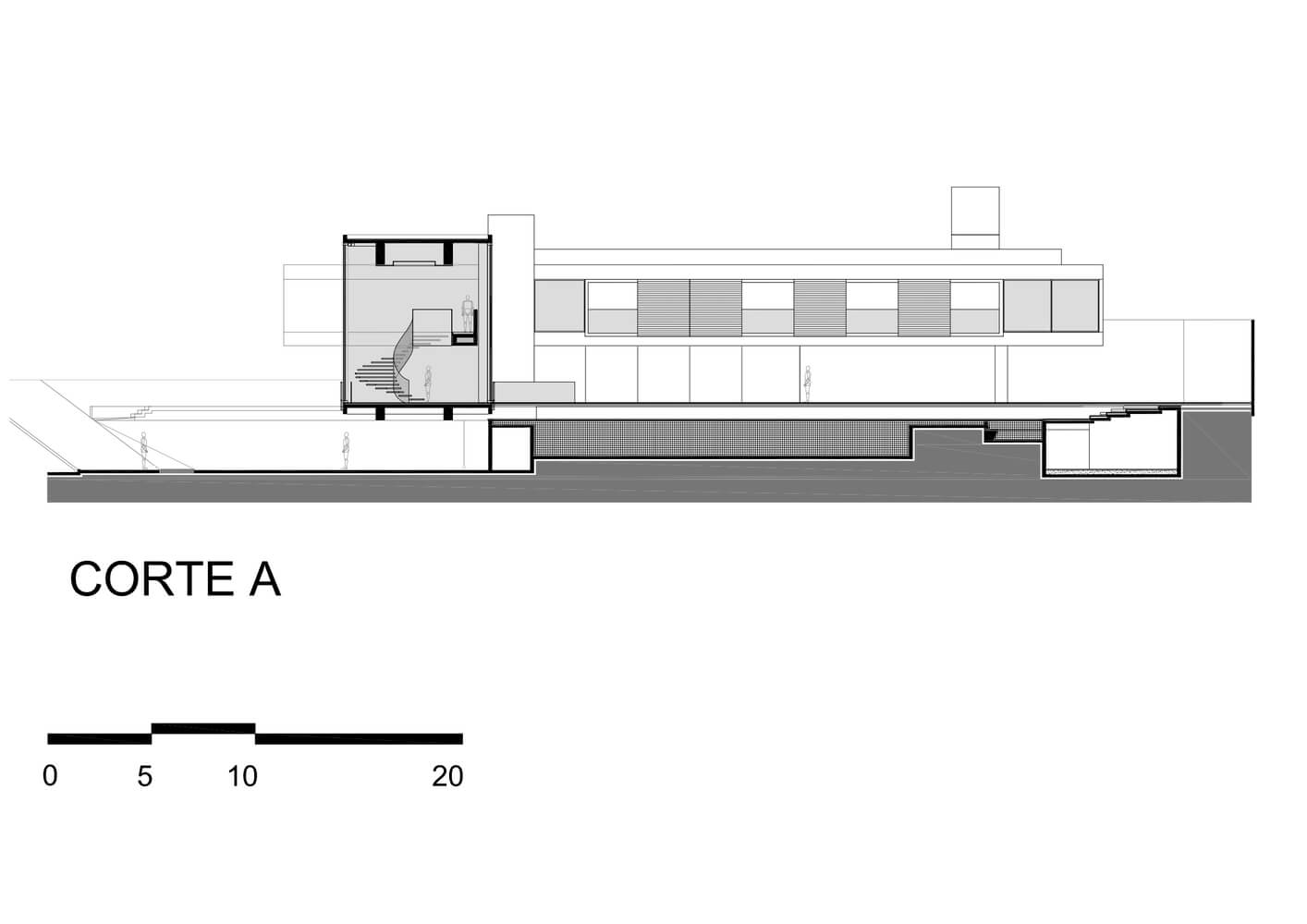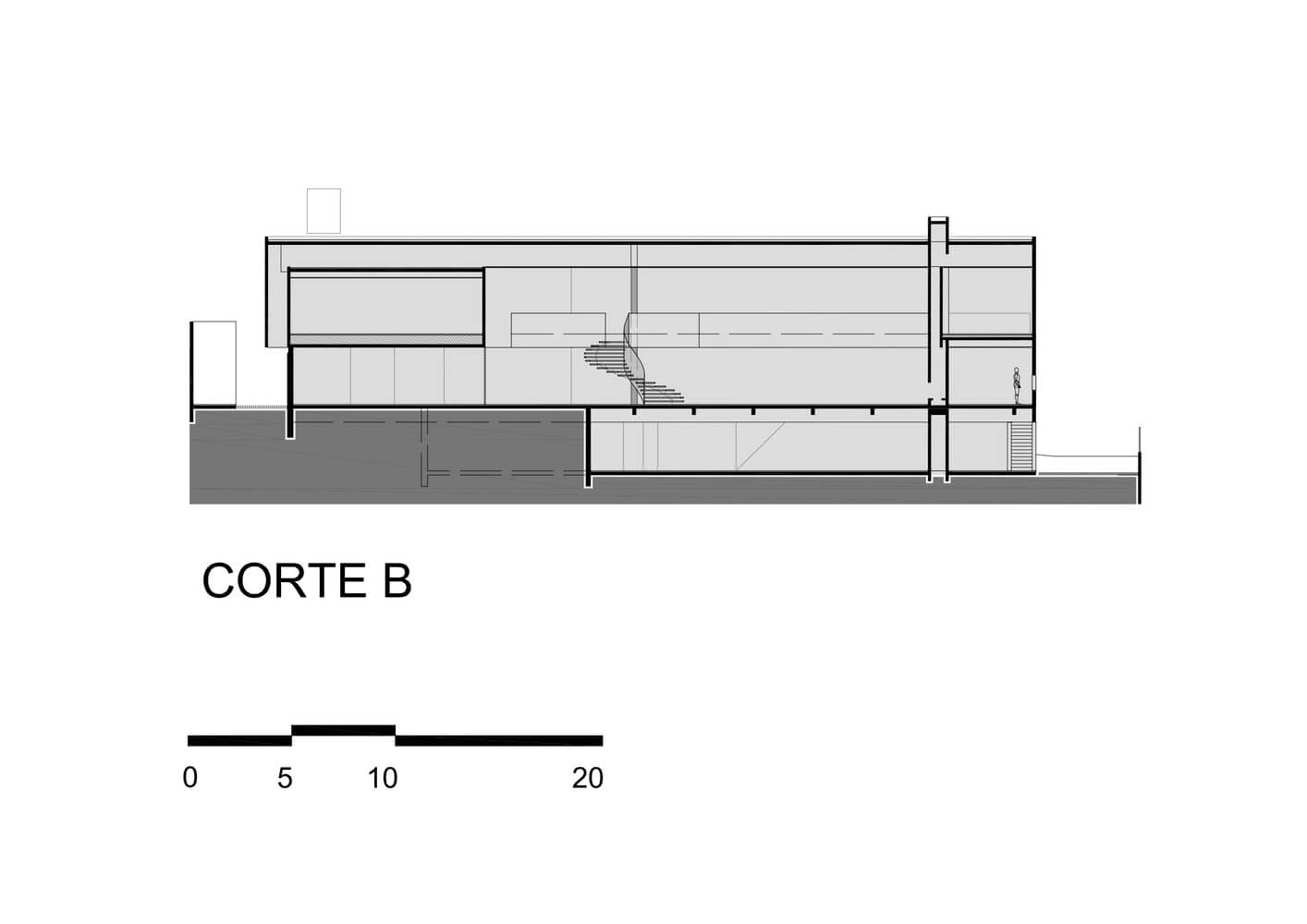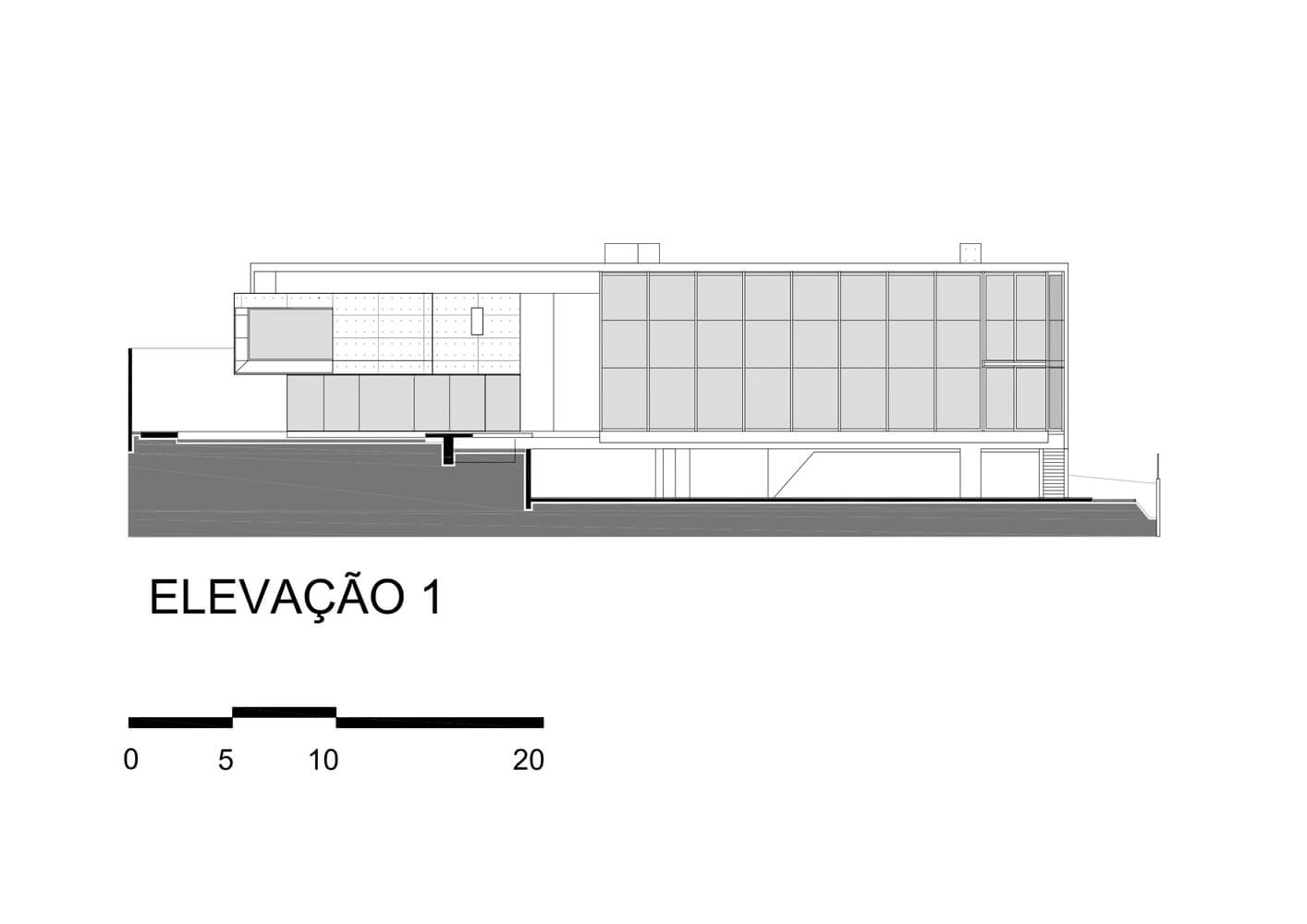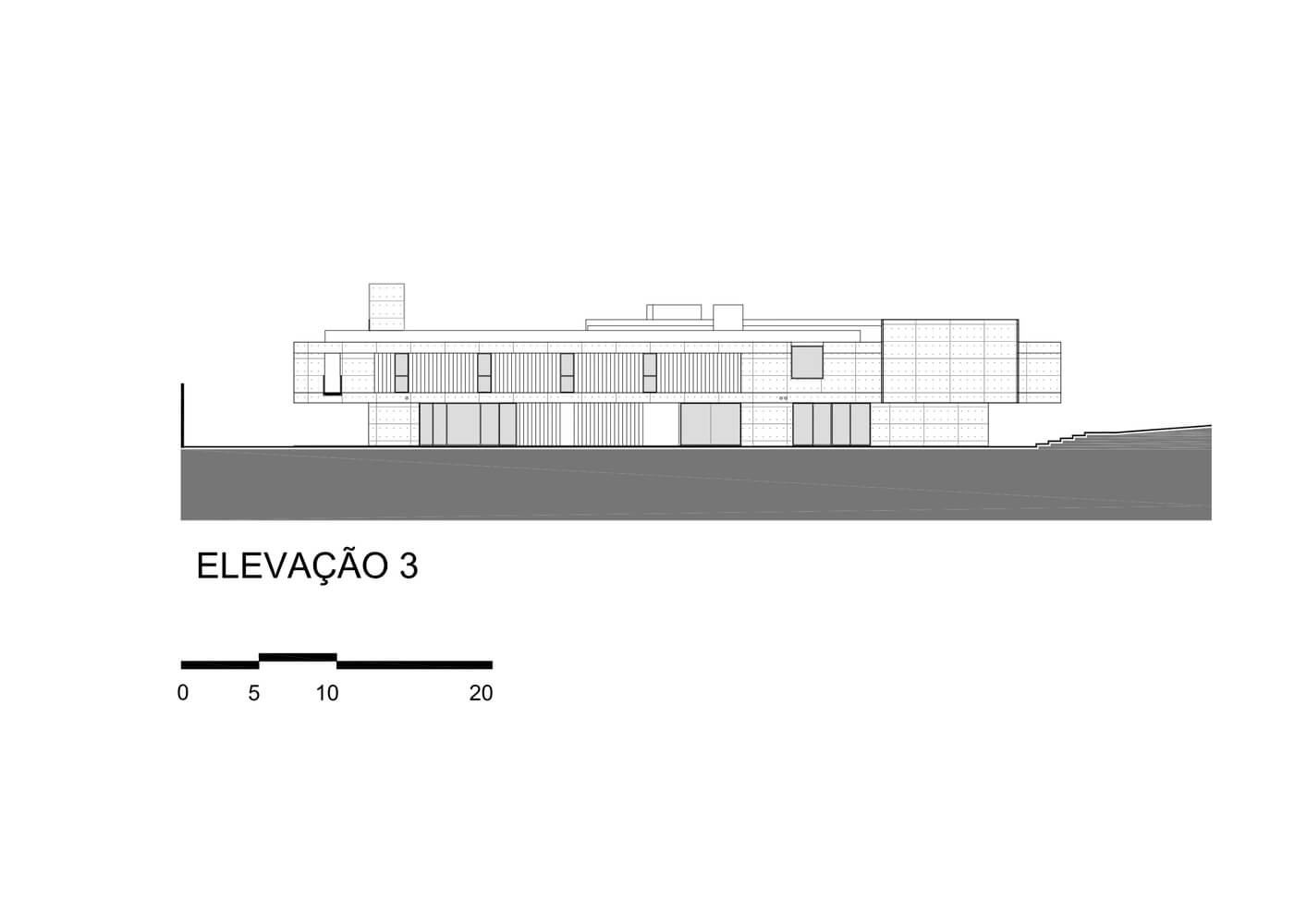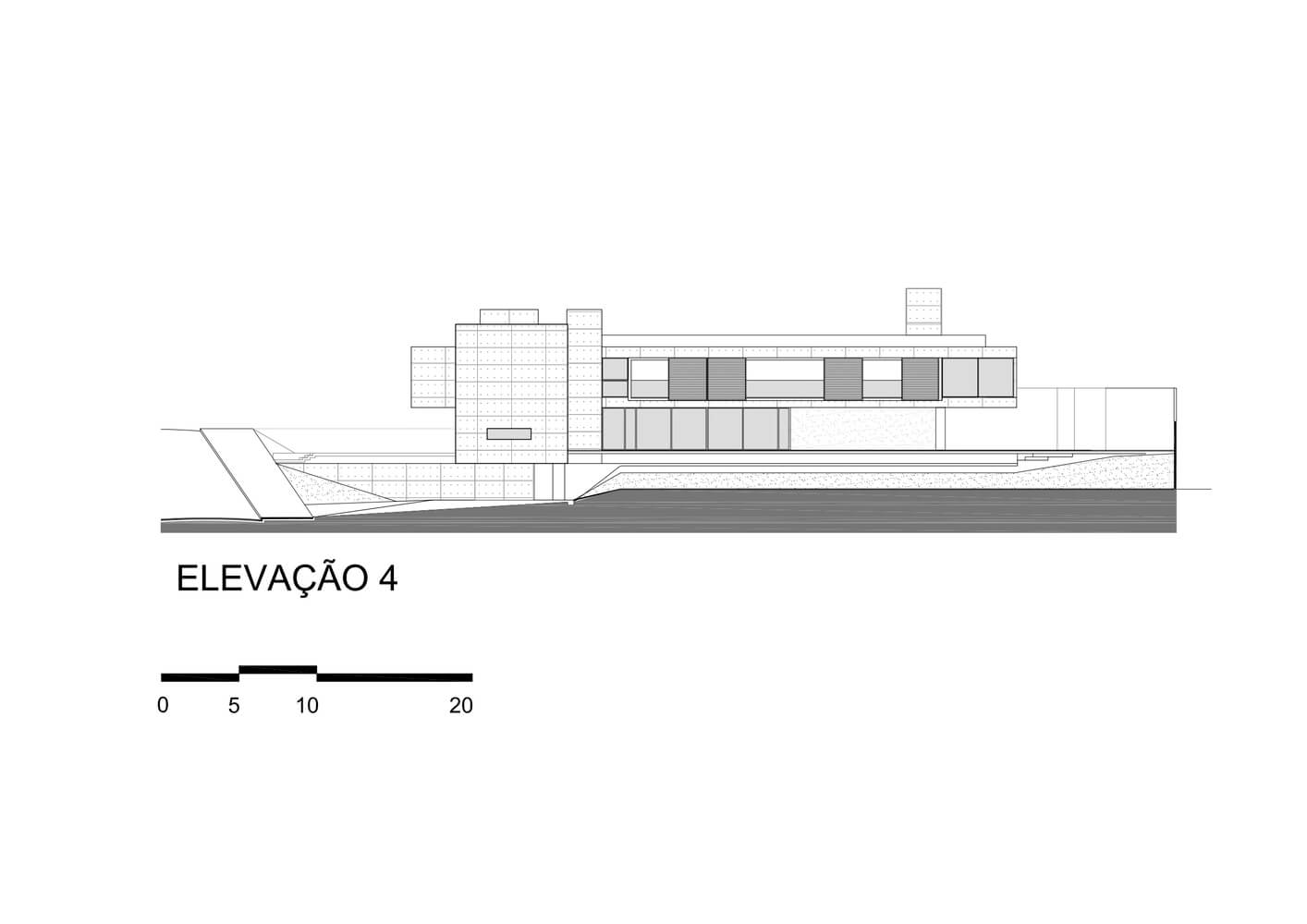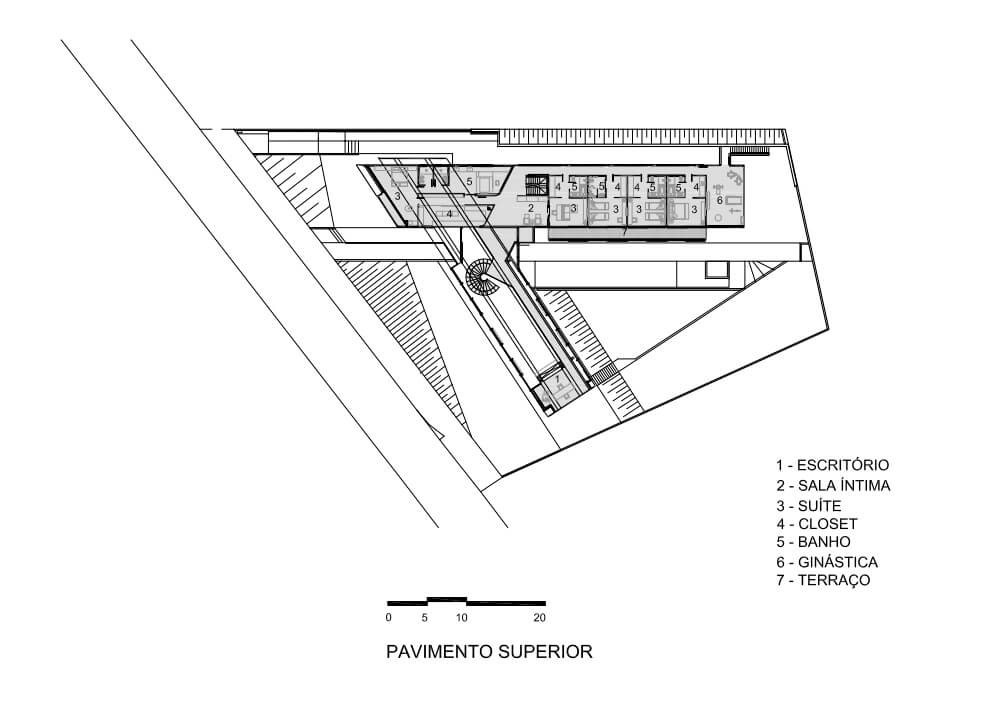 ---