PRH Arch & Design: This remodeling project is in Mexico City. It was a complex project, since it was a total remodeling, in which a change of finishes, kitchen, bathrooms, carpentry furniture, ceilings, floors, walls etc. was made, in addition to a complete interior design.
In this project we consider the immediate context important, so the furniture became a way to complement the landscape and contemplate it as an envelope, which instead of conditioning the design would give us the possibility of experimenting in the relationships between object and nature. Textures and materiality played an important role in the search for a language of its own, and although the style is minimalist, a special balance and warmth is achieved in the most private spaces.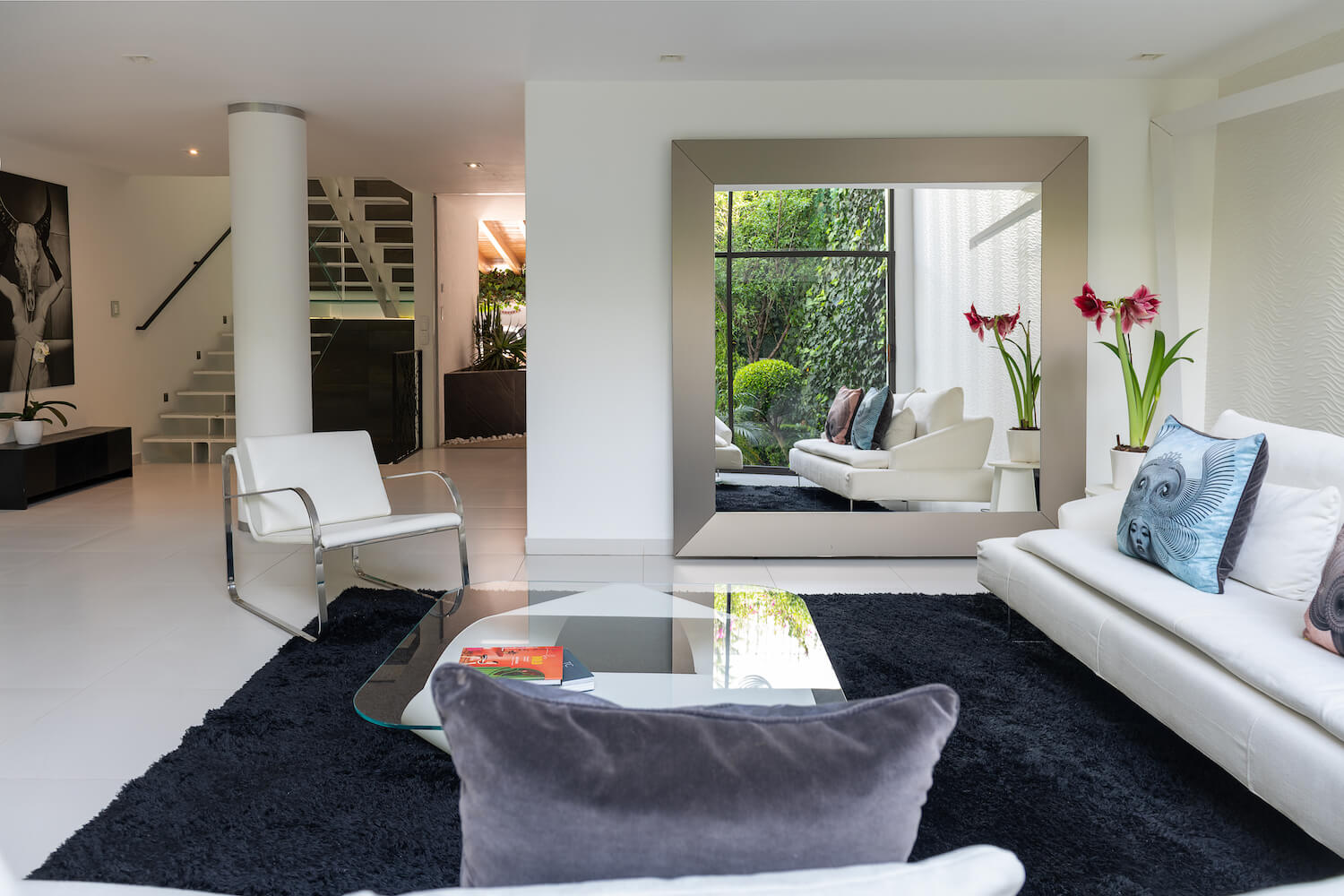 The concept arises by recognizing, from the first visit to the site, its natural elements. The house was built approximately 12 years ago, and the natural elements began to take over it, creating a very special atmosphere that was necessary to highlight, not only respect it, but give it more presence through design. The client was looking for a totally minimalist design, so we seek to create a balance and that through its materiality communicate this modernity, but also a certain sensitivity and warmth that a home requires, so we work with textures, contrasts, and colors in different ways in different parts of the house.
The white color emerges as the base element of the project, which is contrasted with the use of black in different details, furniture and accessories. To balance these opposites, we implemented the use of textures and different colors offered by the different materials, the gray of the concrete, the steel of the stairs, tiles with undulations, stone on the floor ... This proposal of different materials differentiates each space and gives it its own identity.
This minimalist design almost naturally helped us to highlight the contextual elements mentioned above, so that they arise in the environment as if the elements of the design sought to frame them; they do not take away its prominence and complement each other.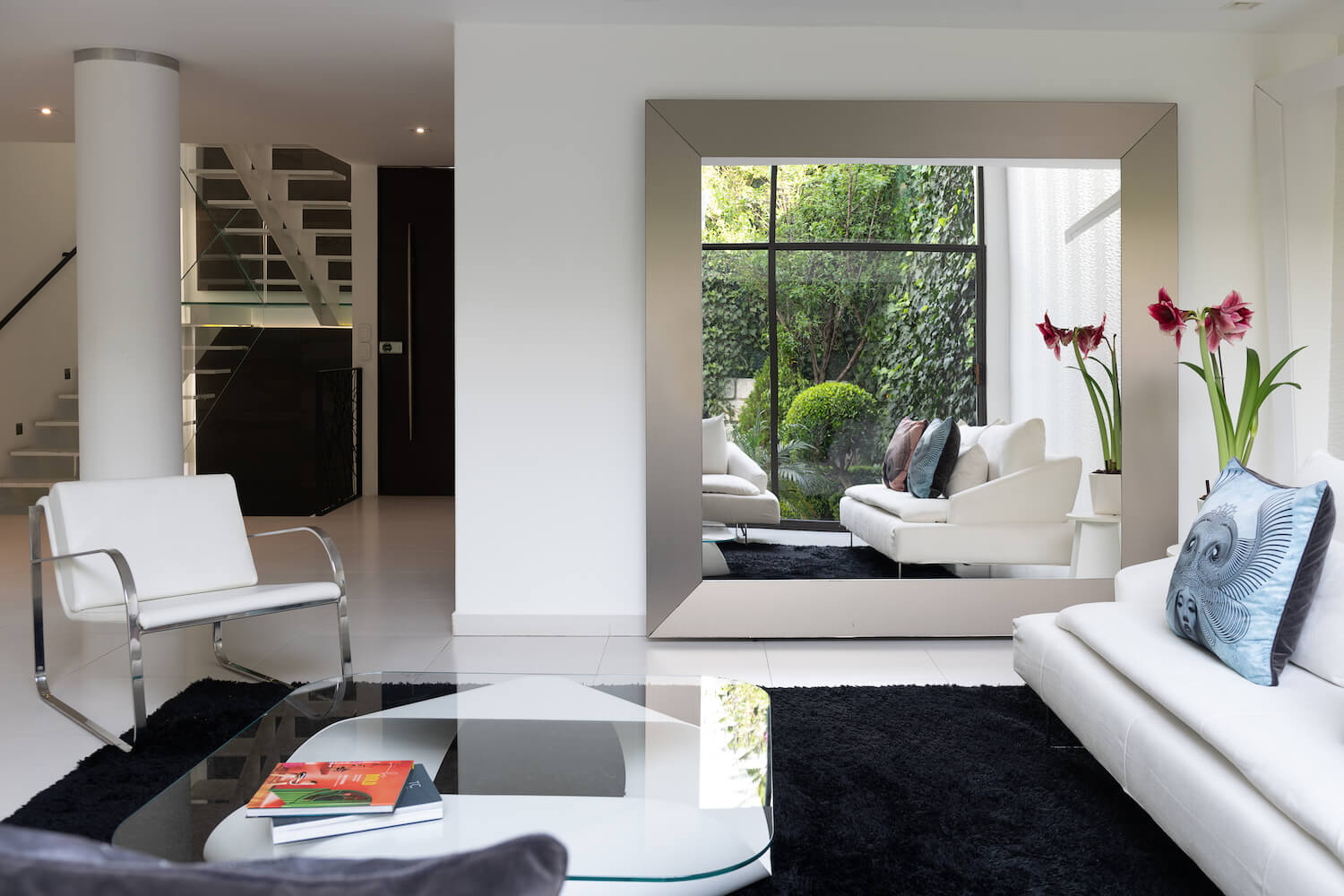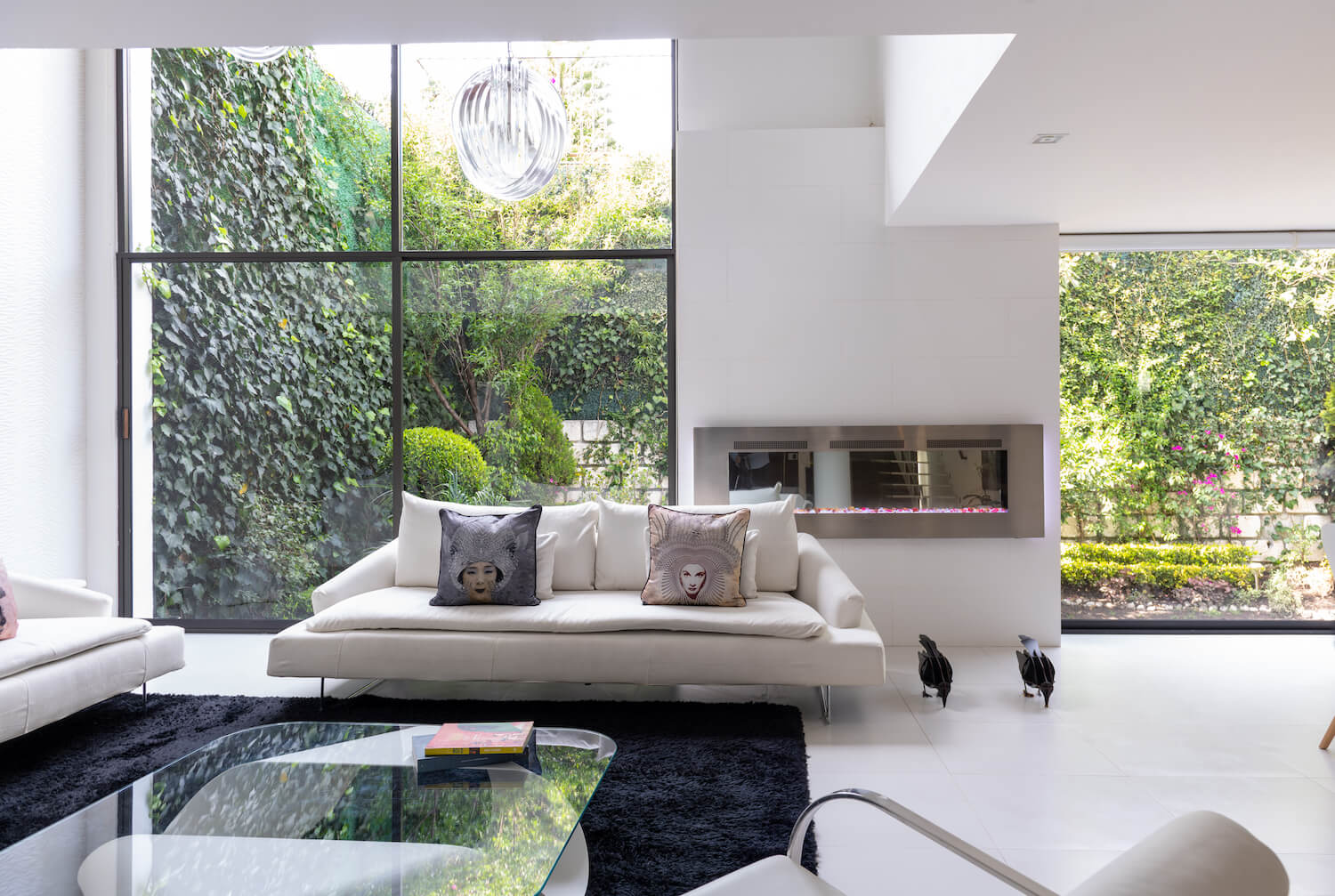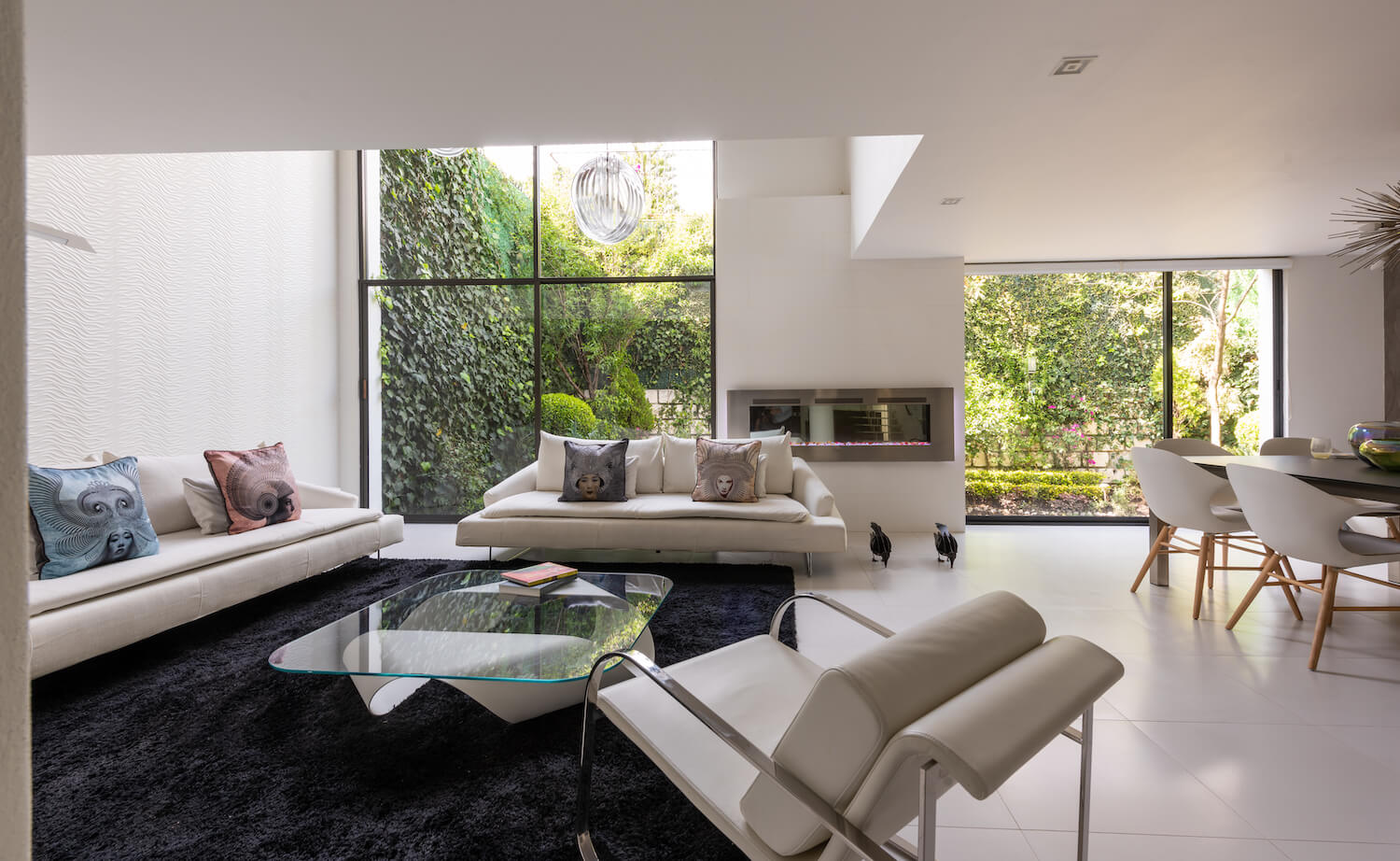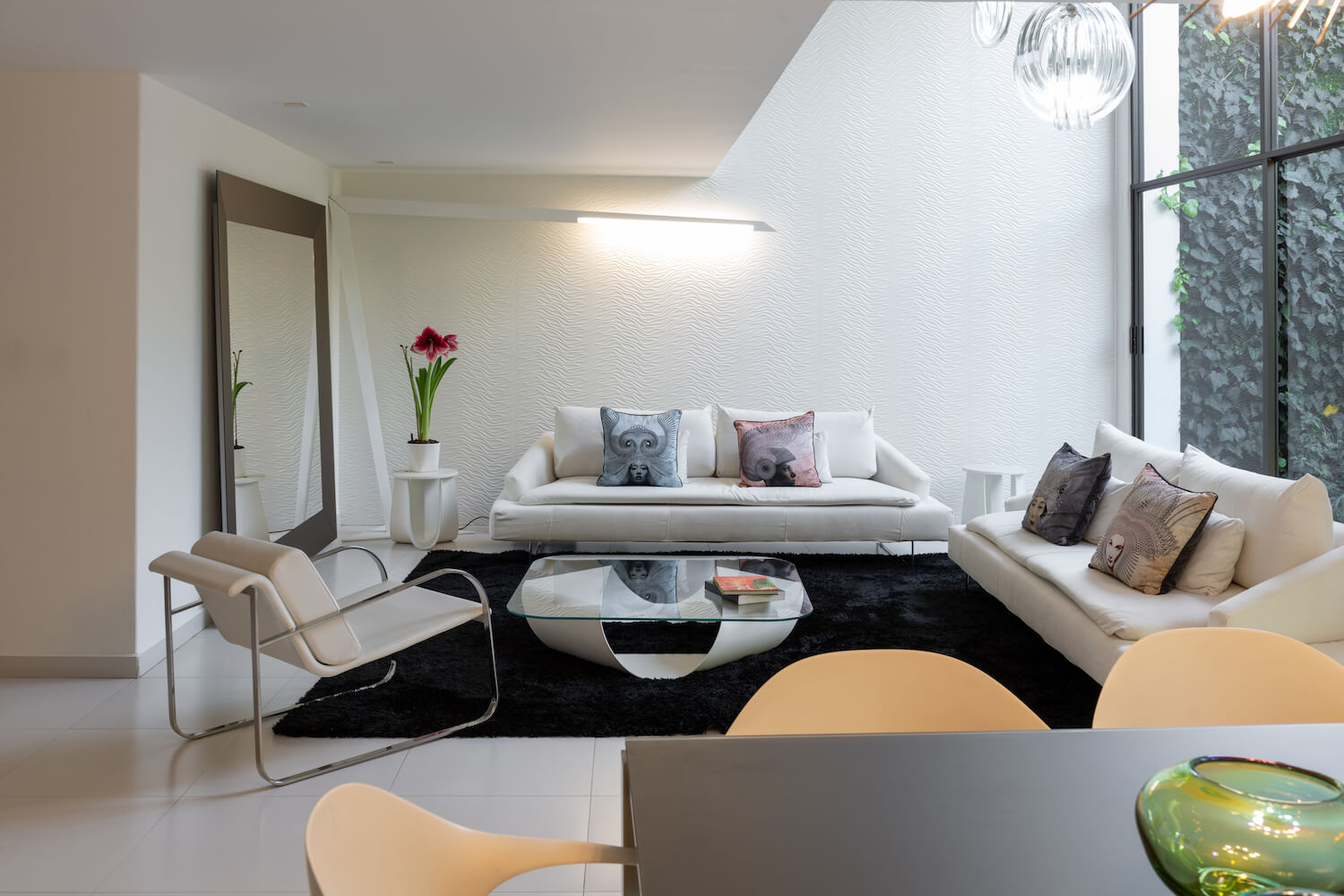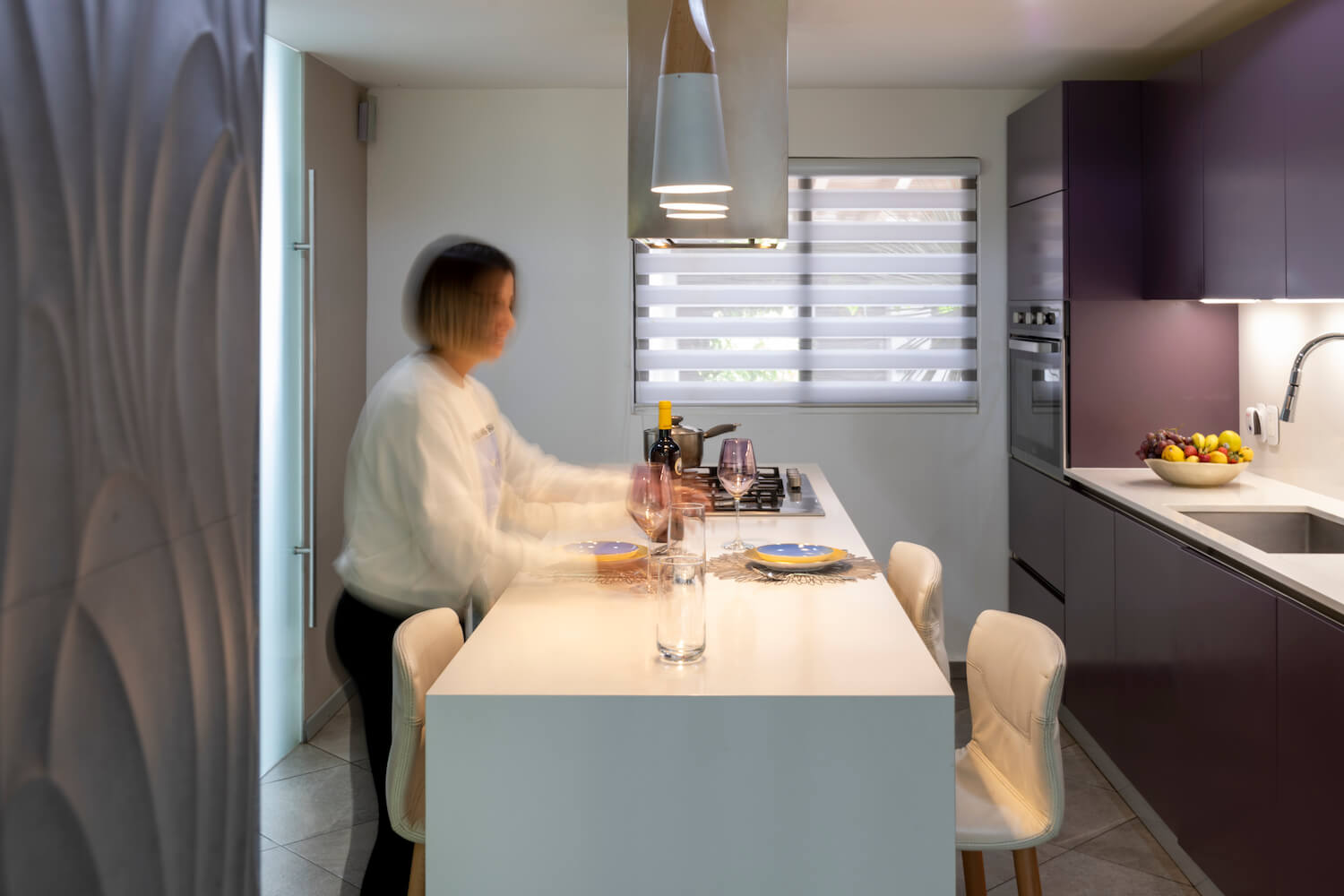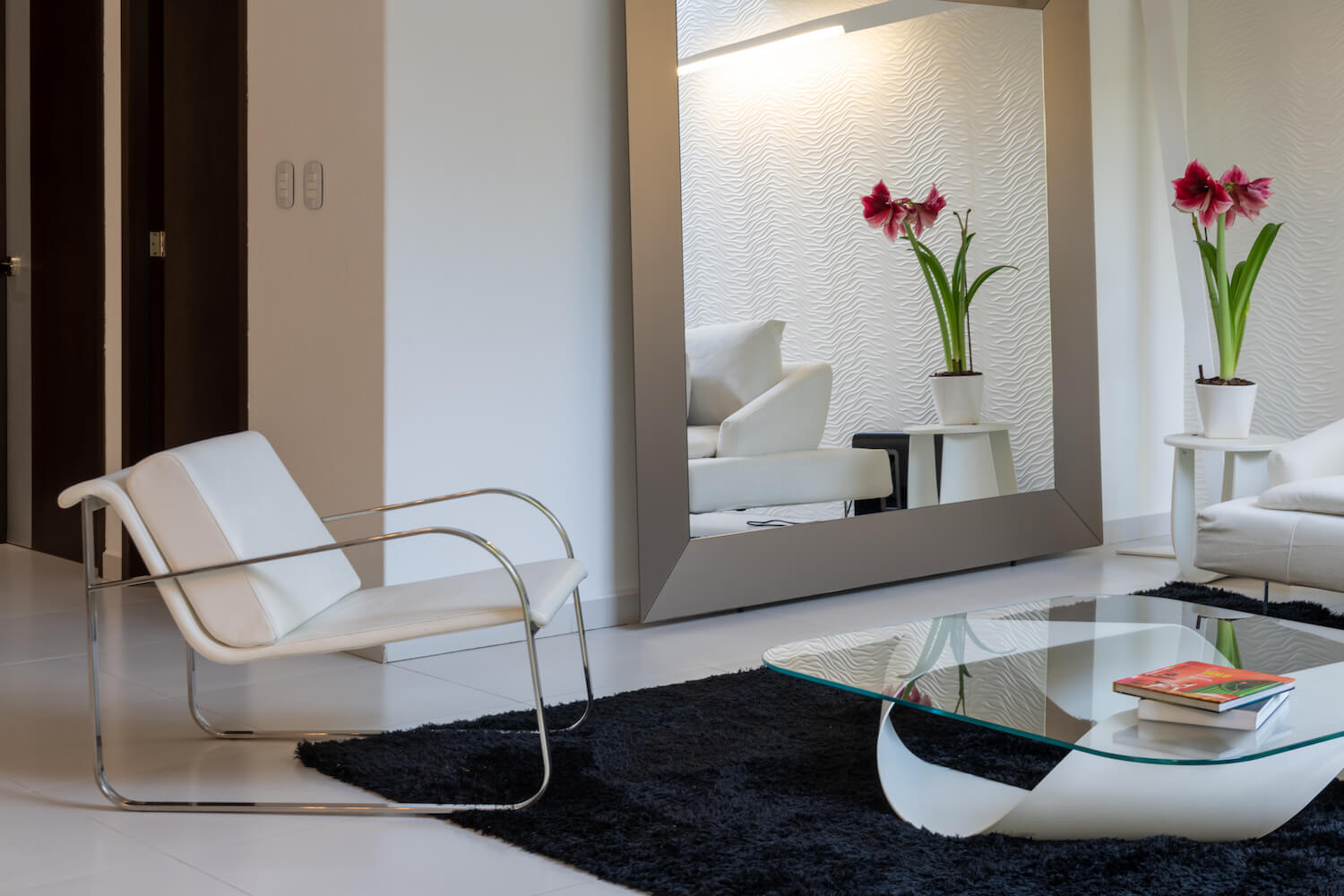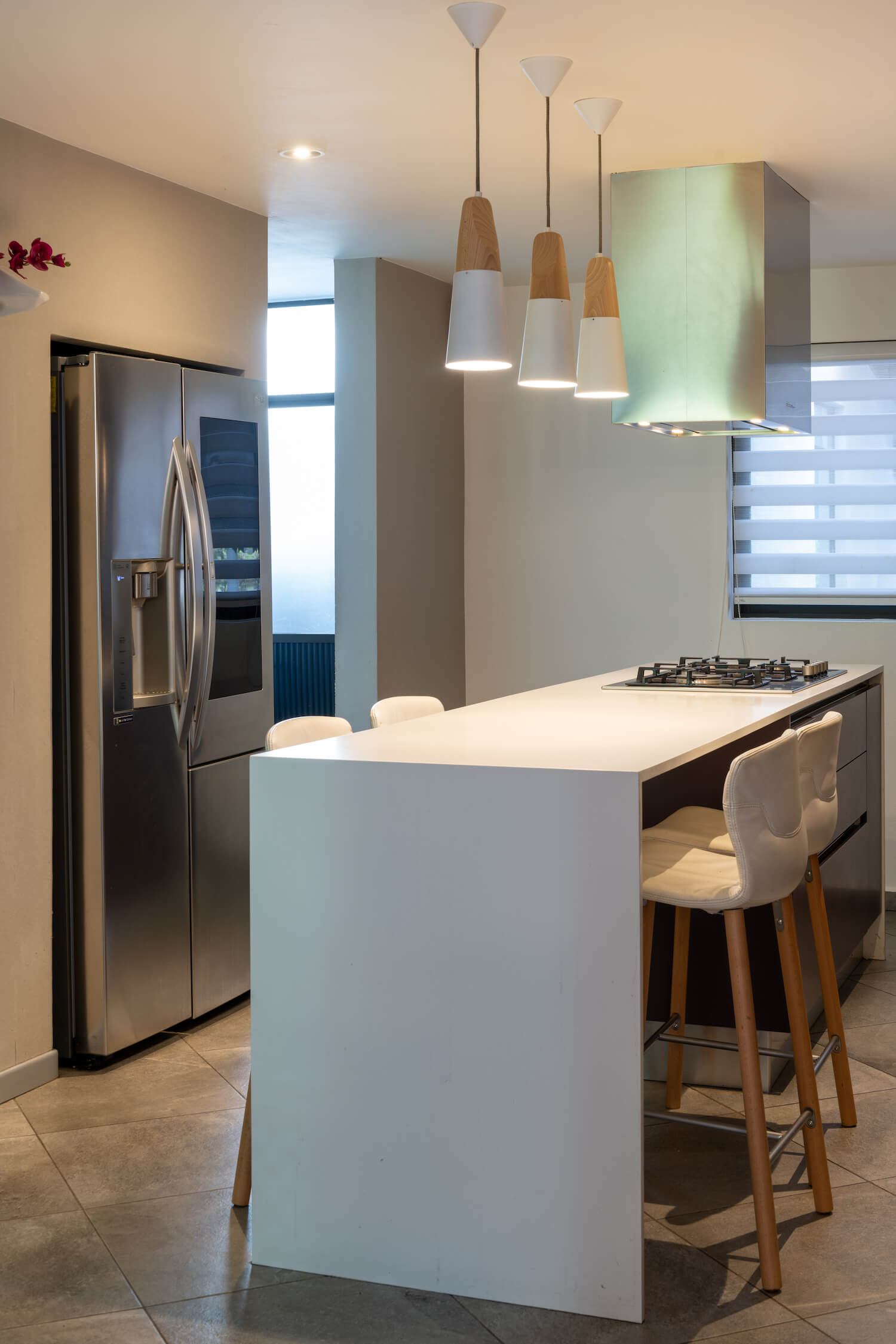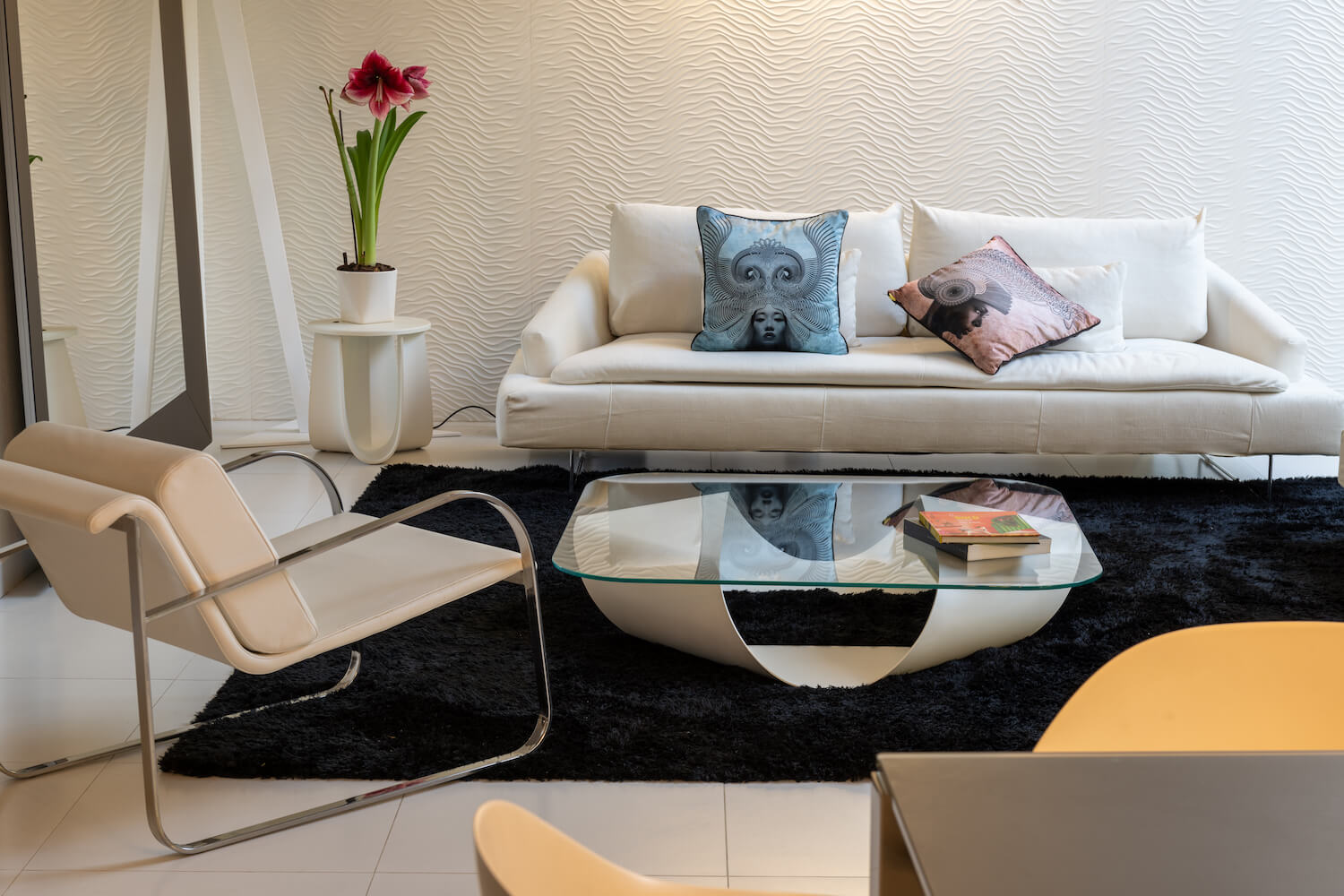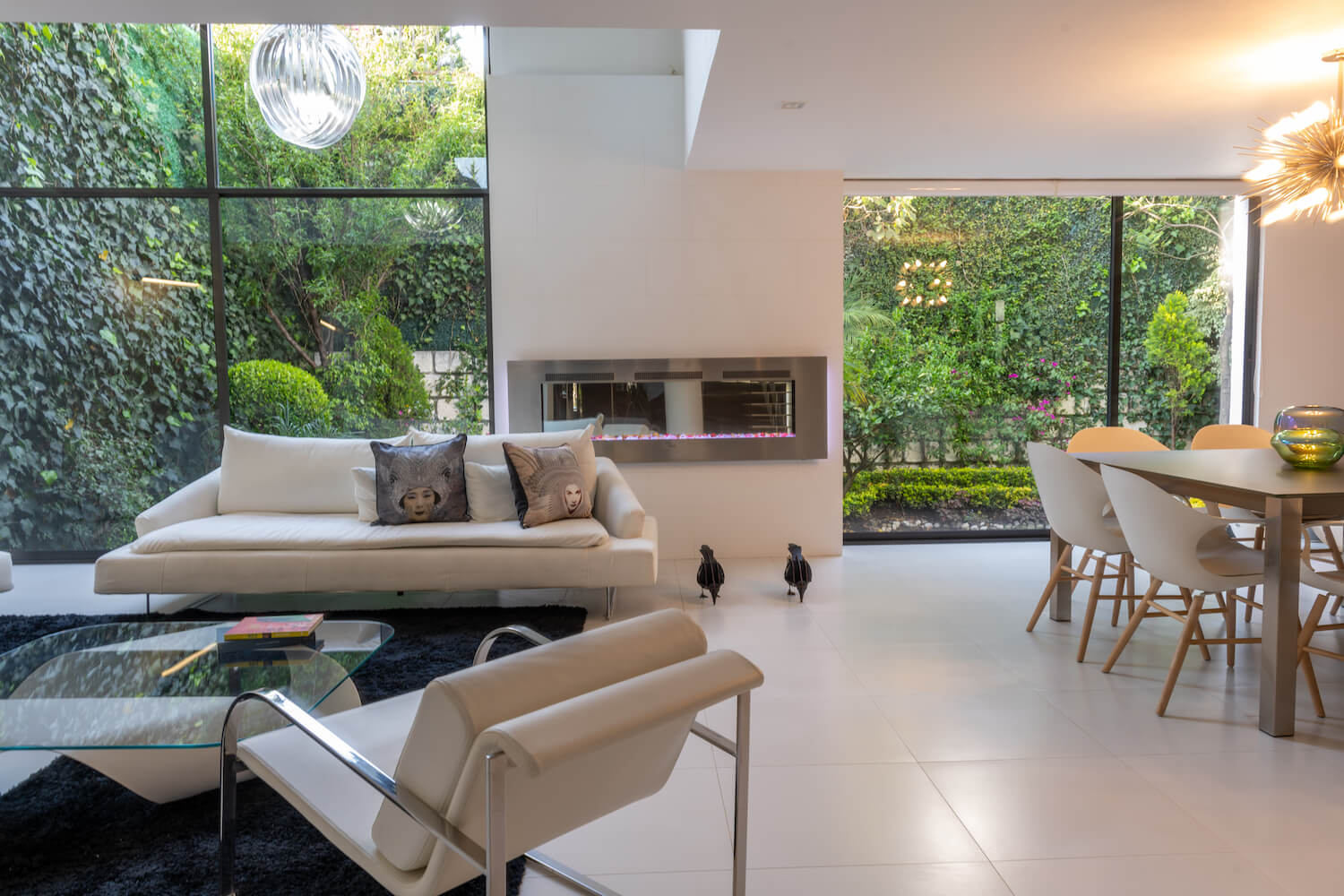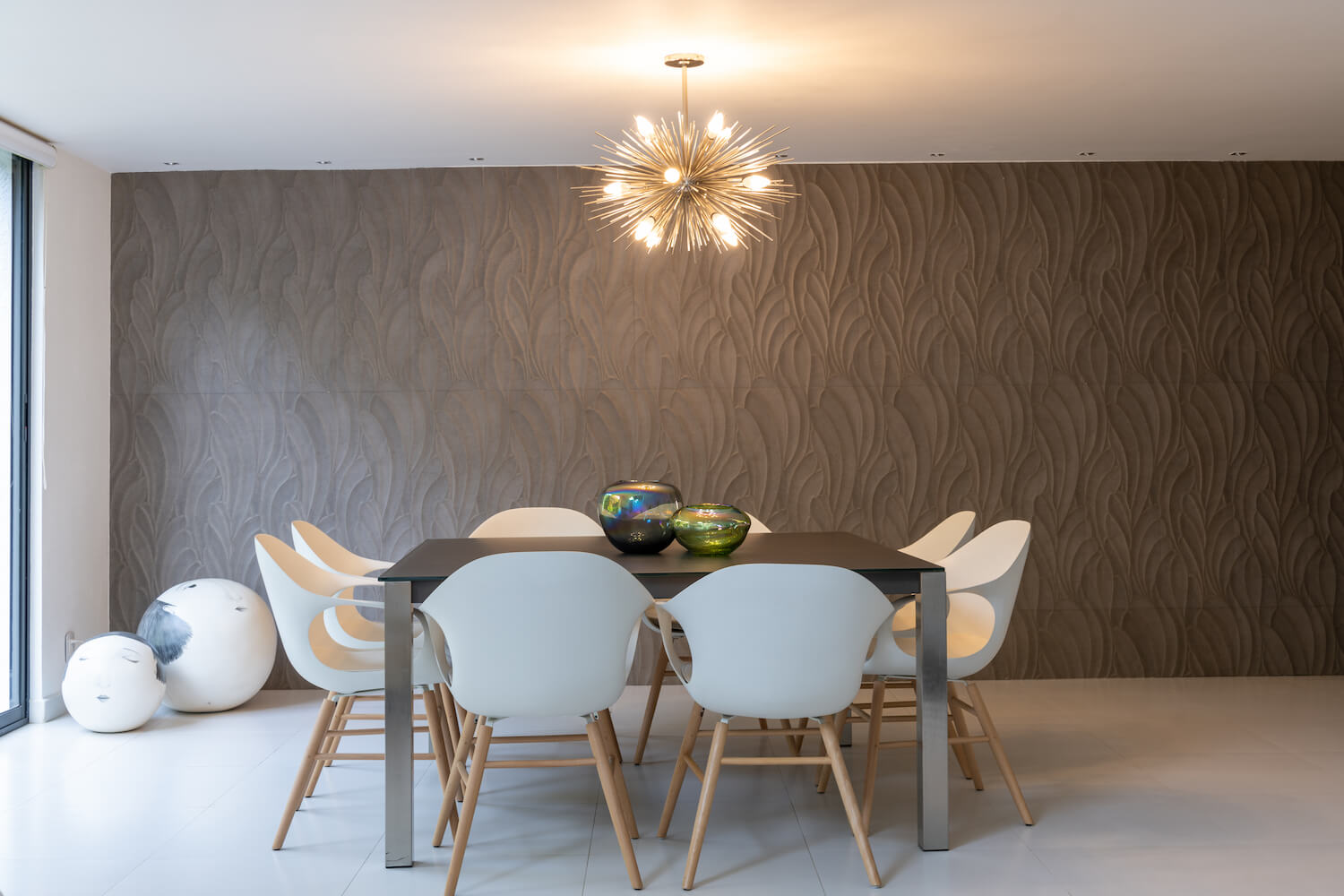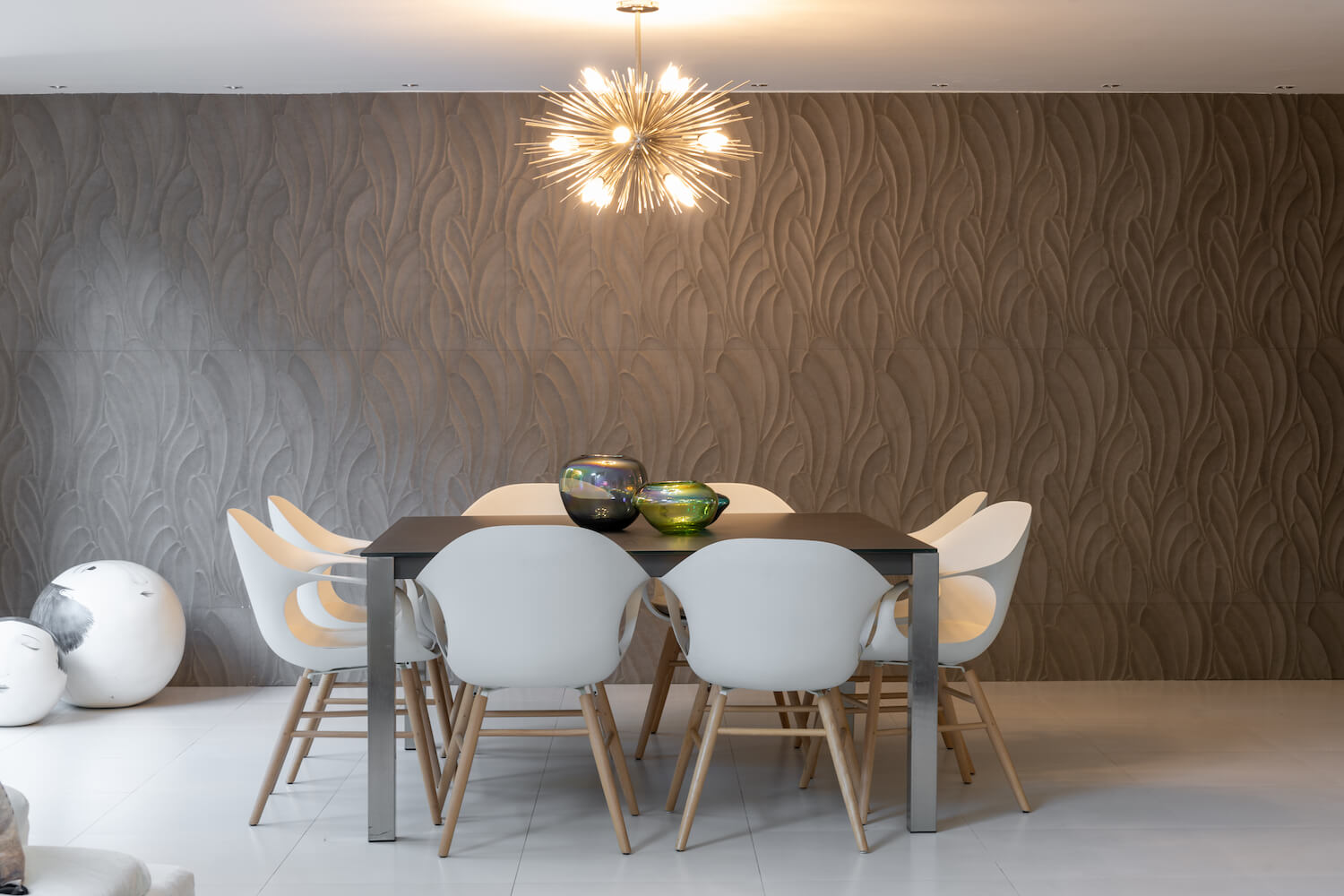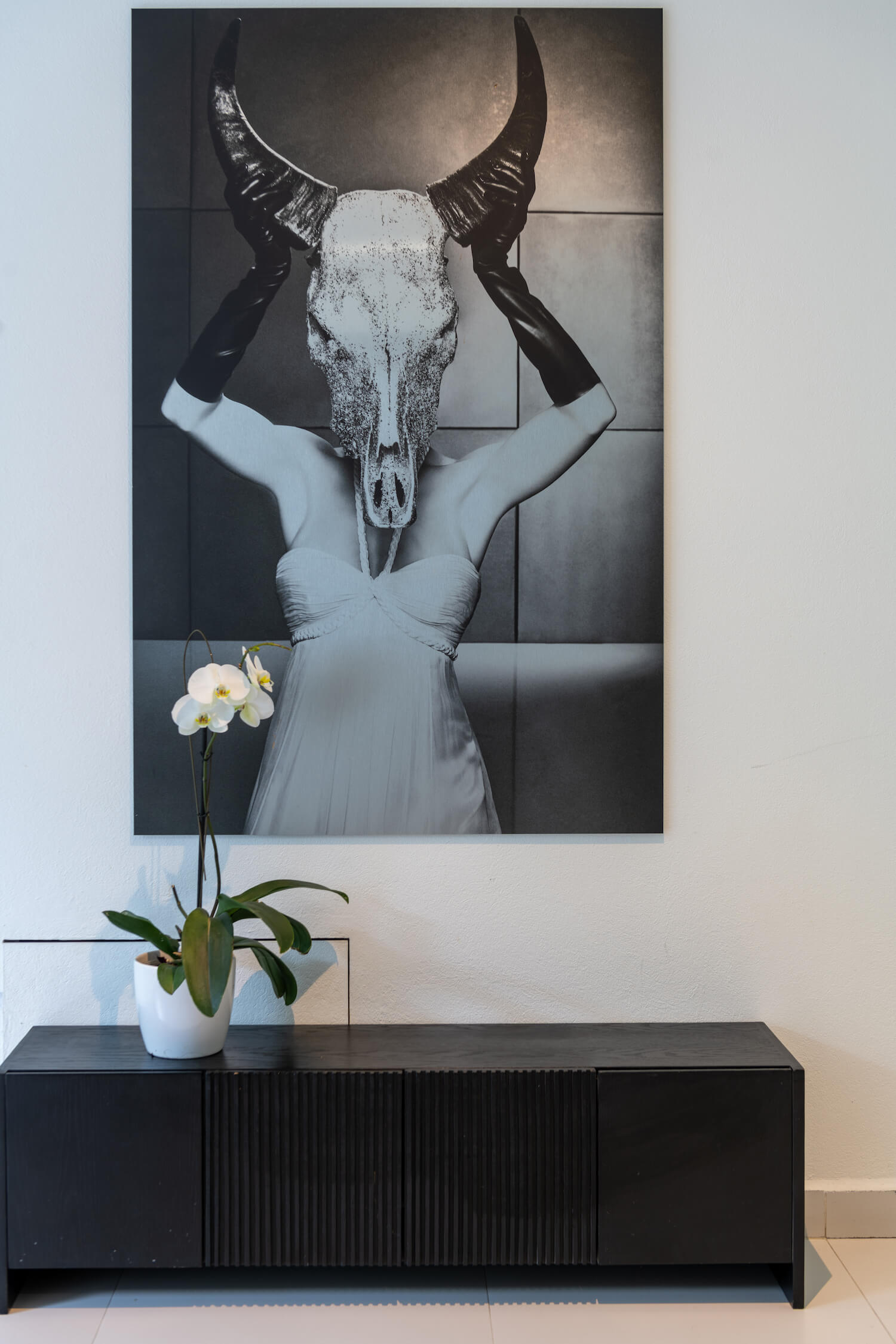 ---